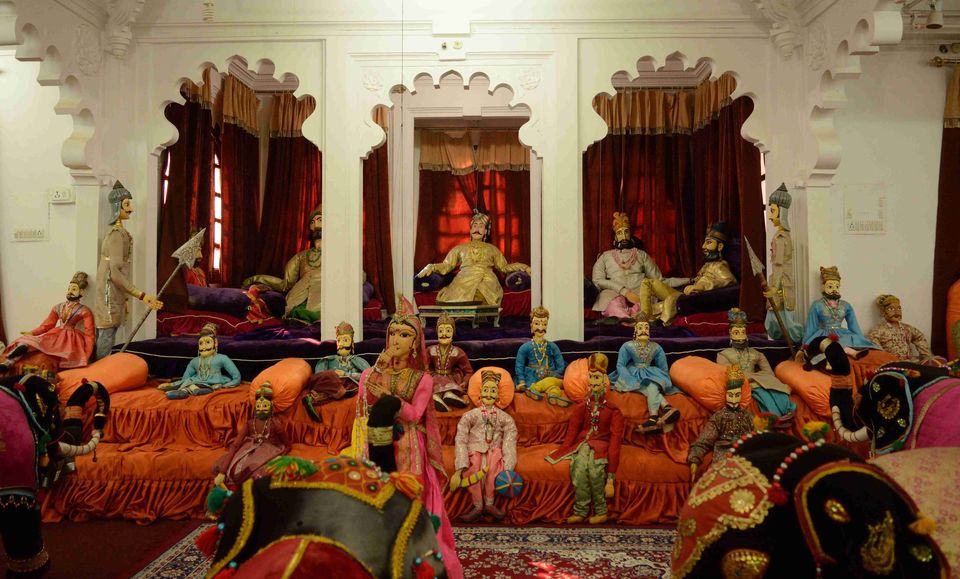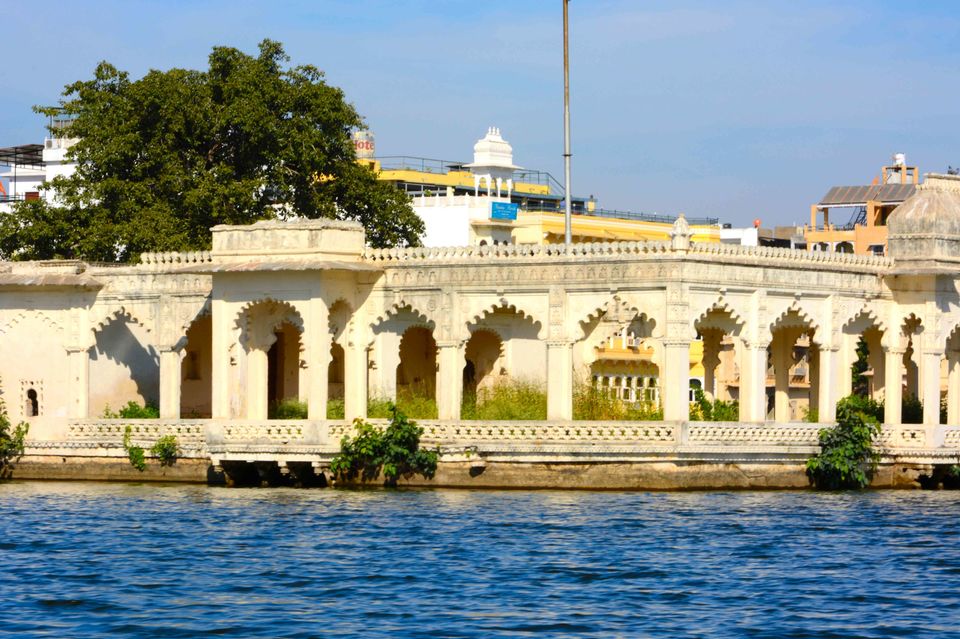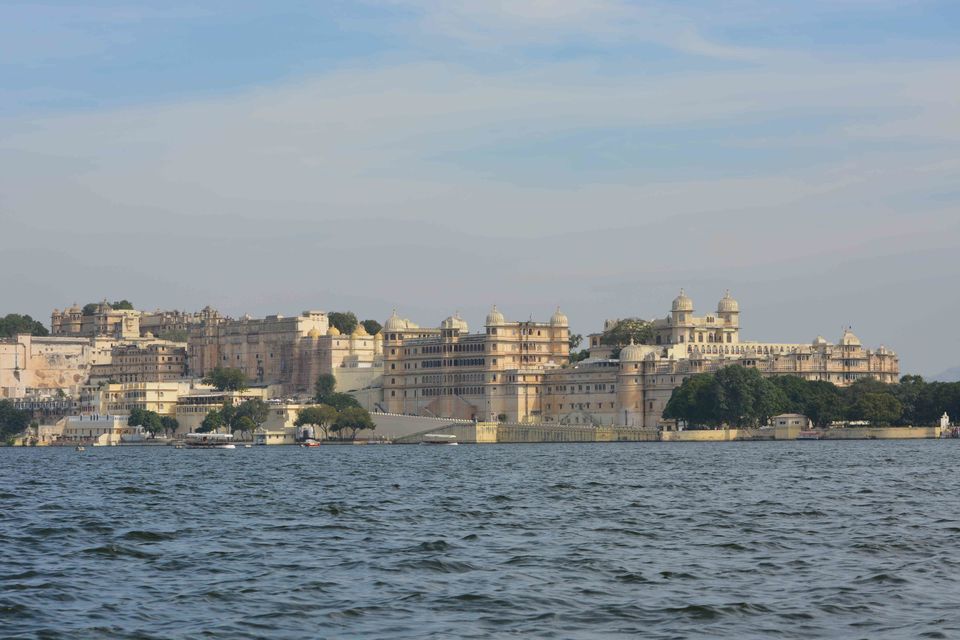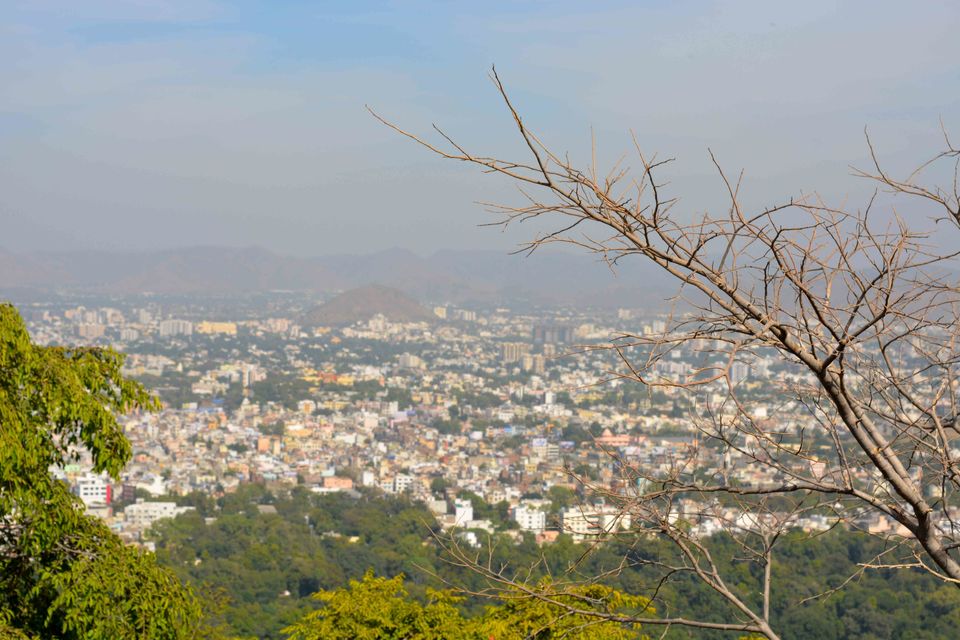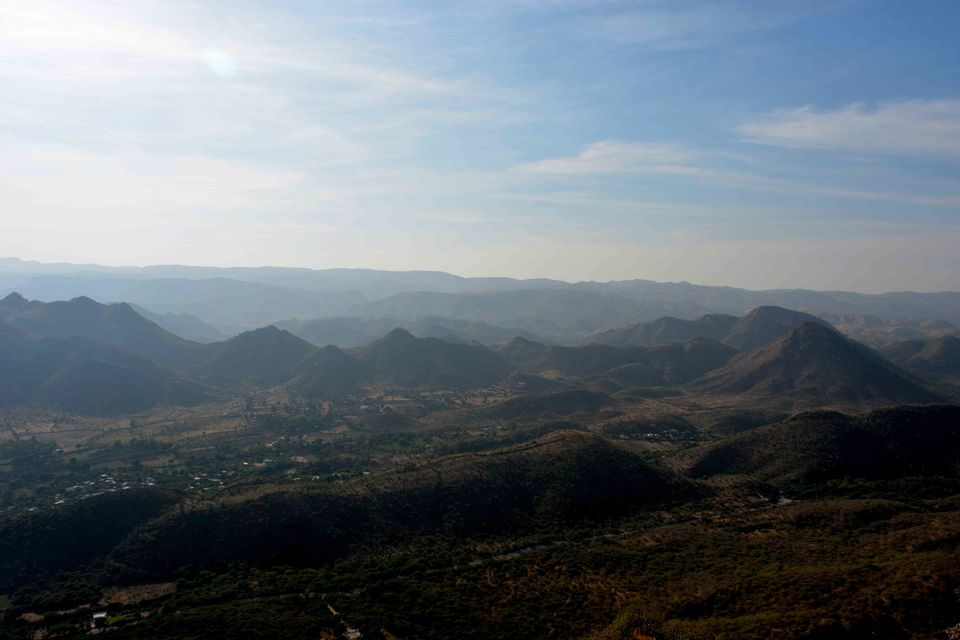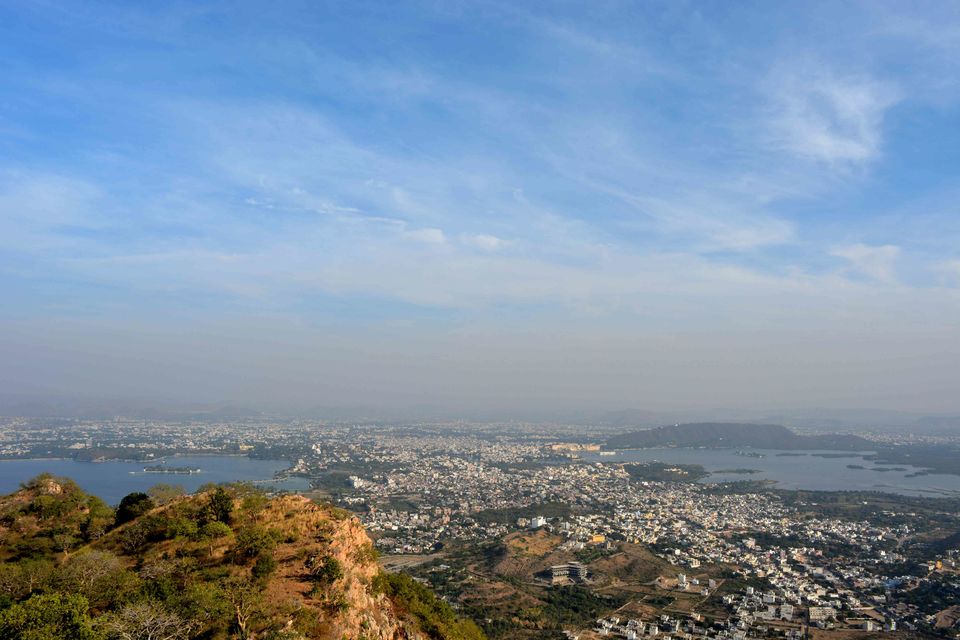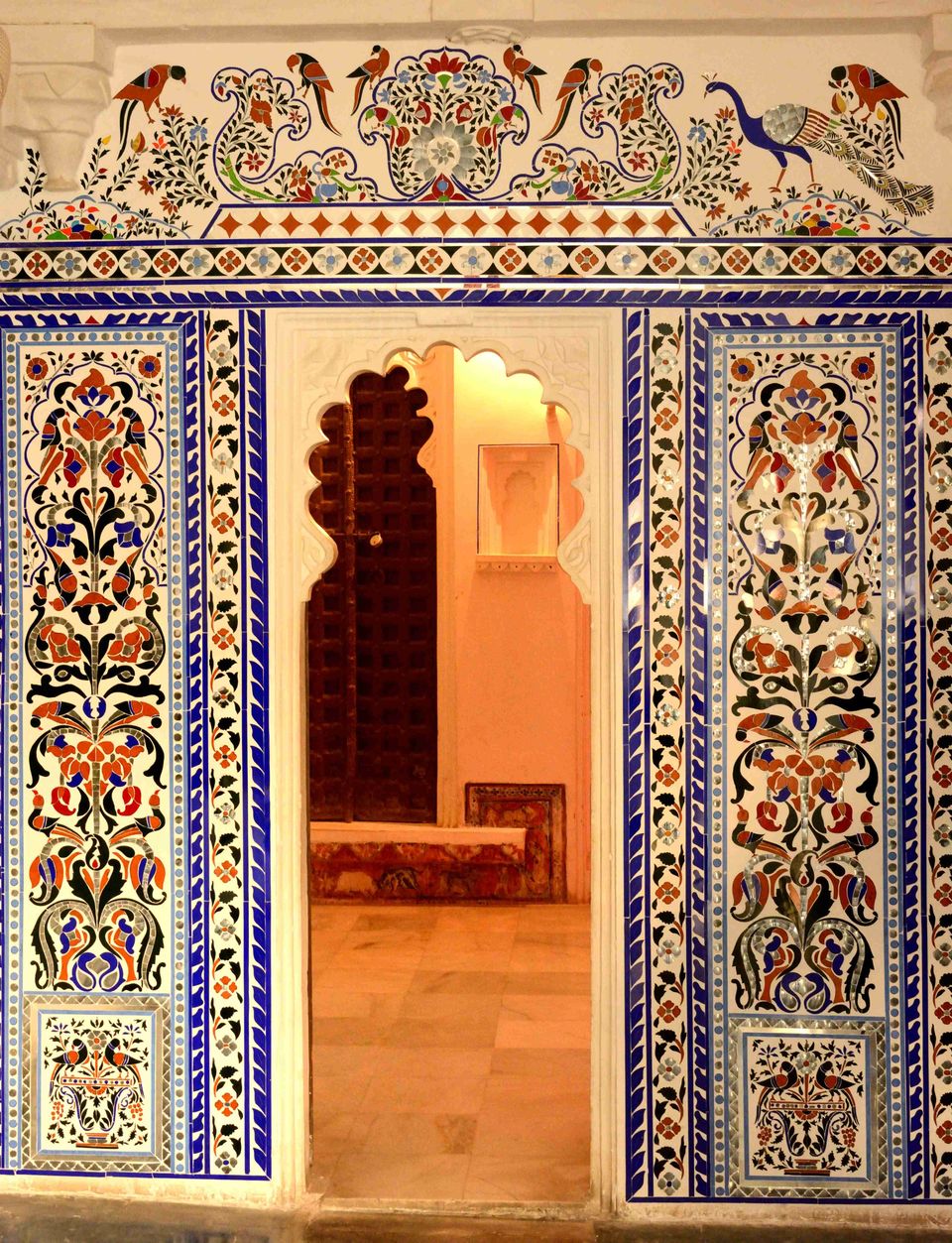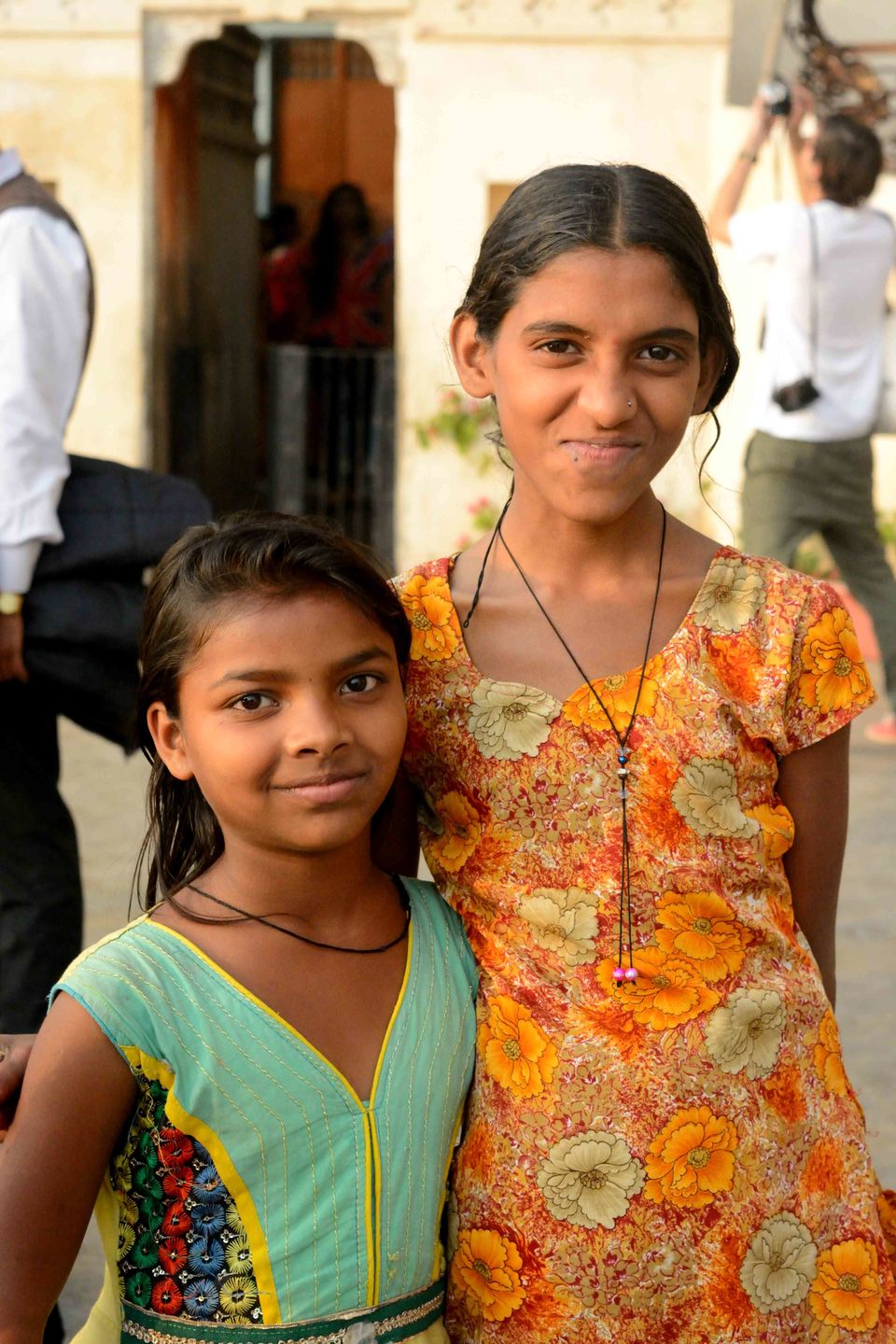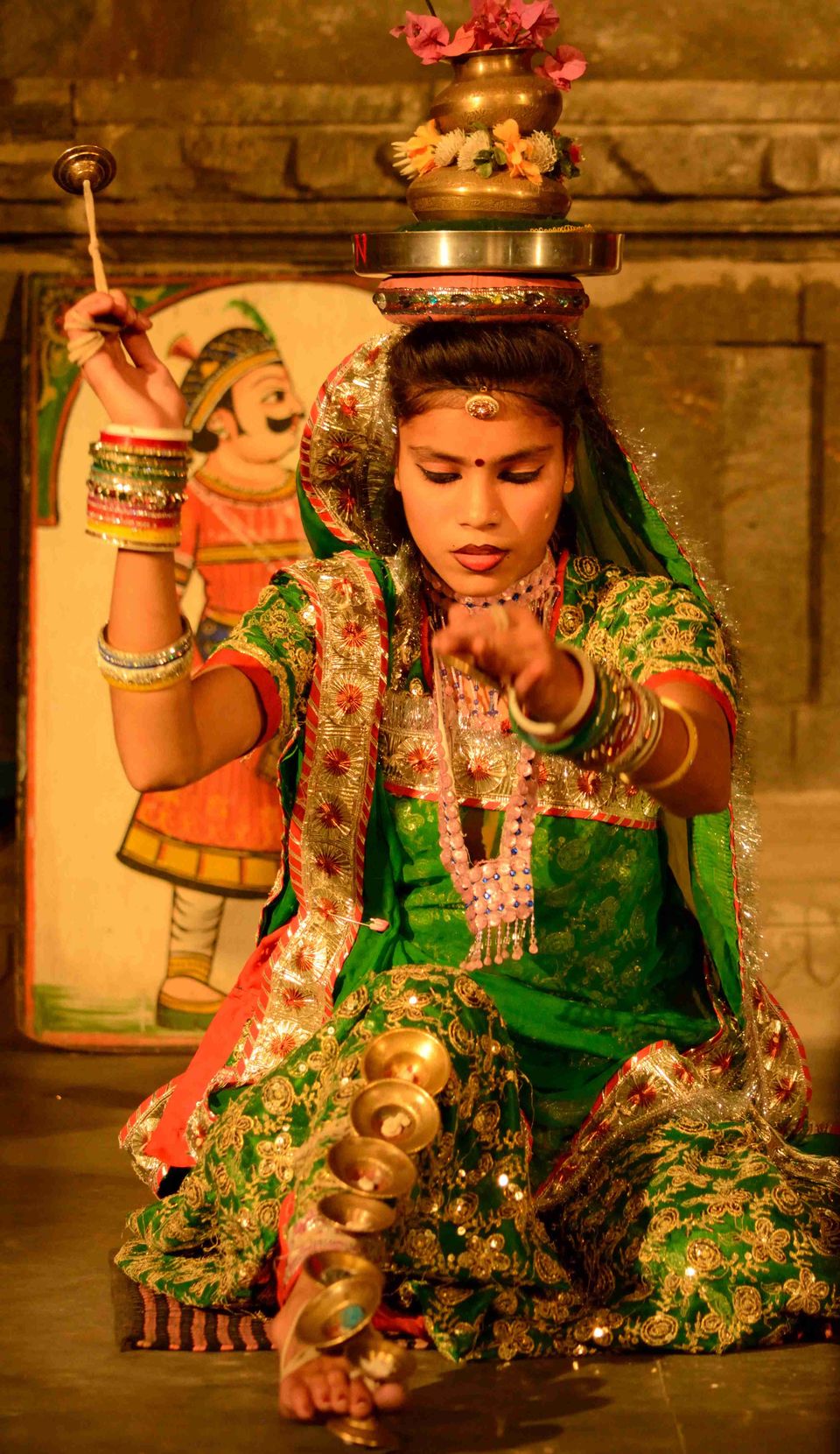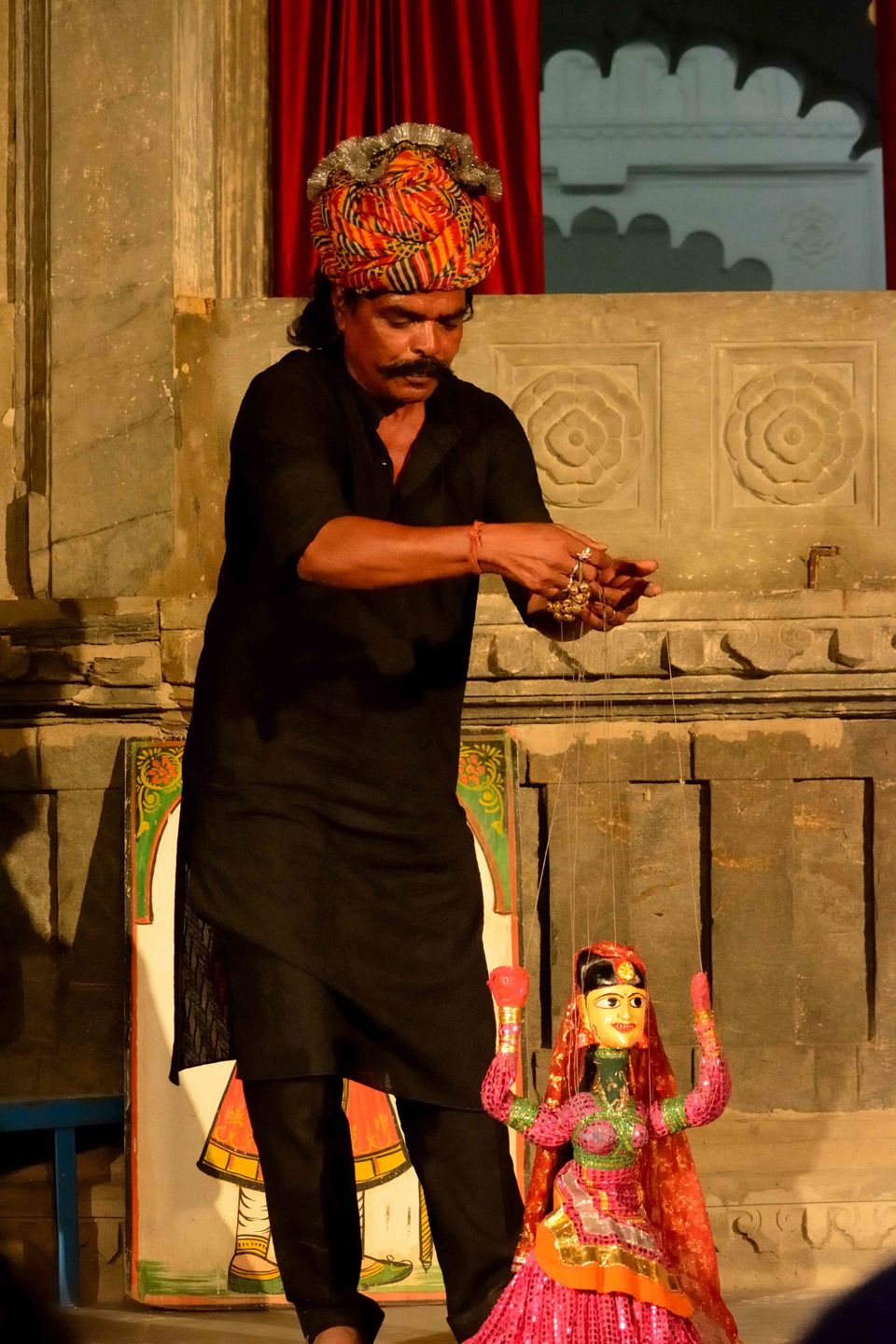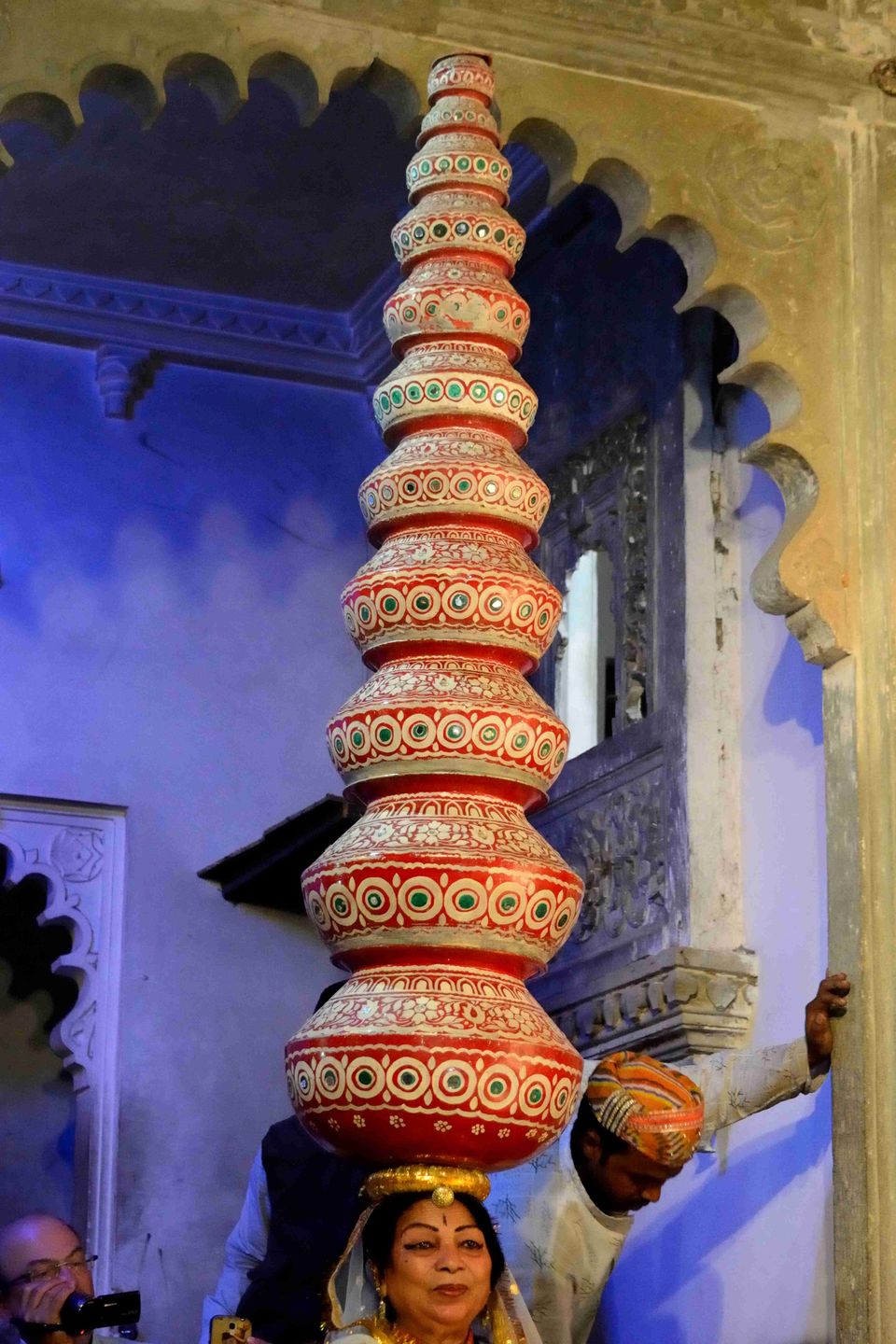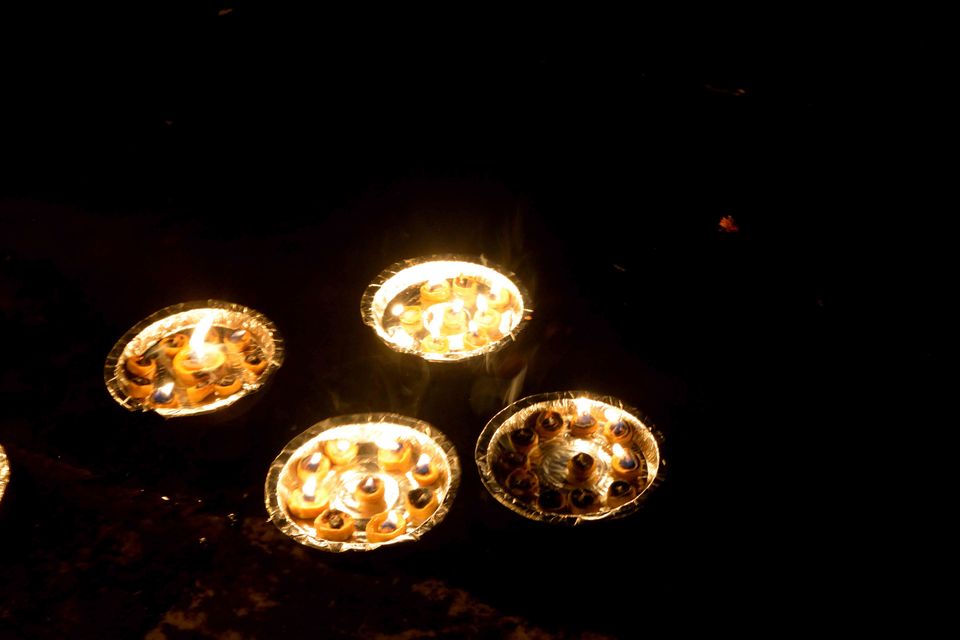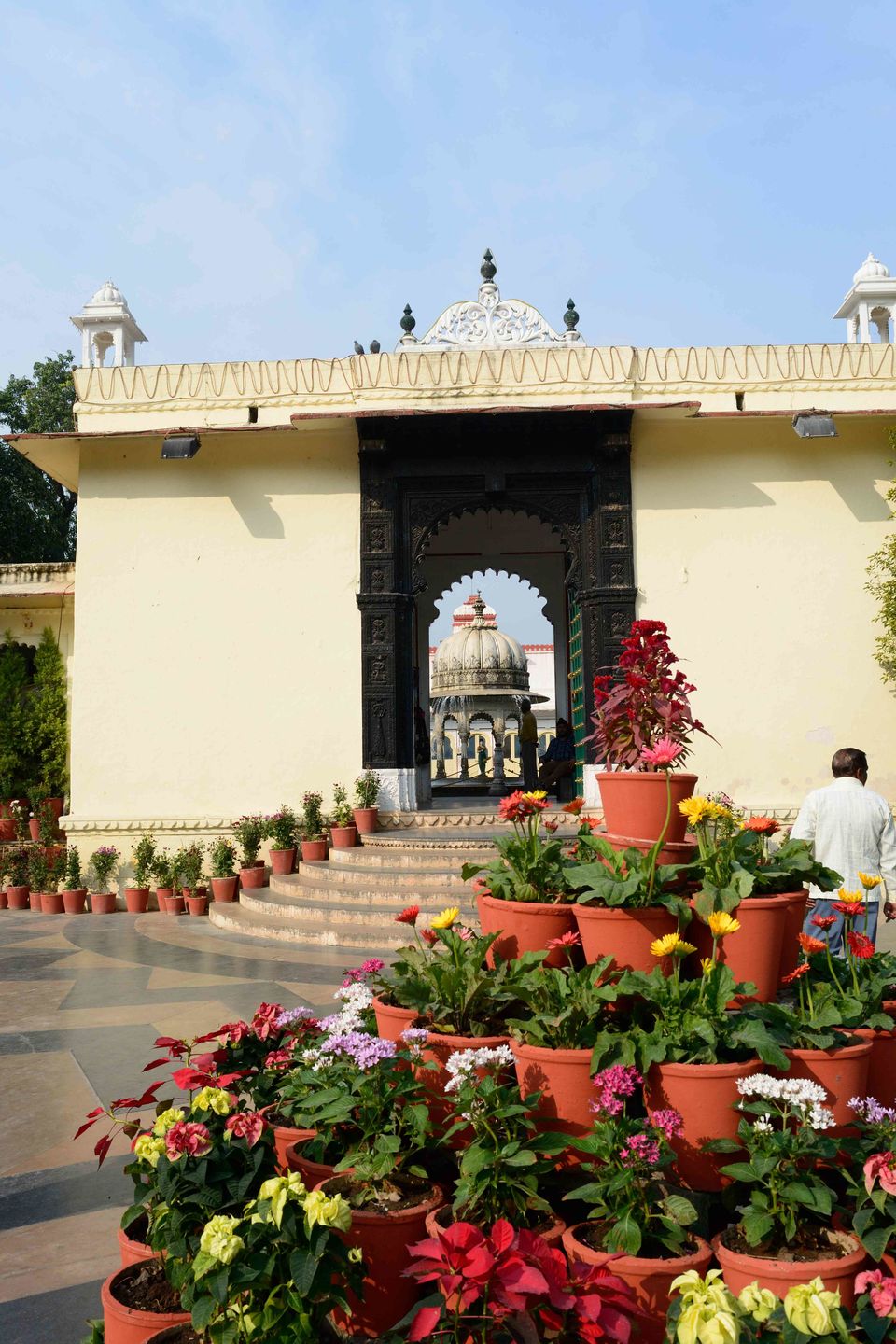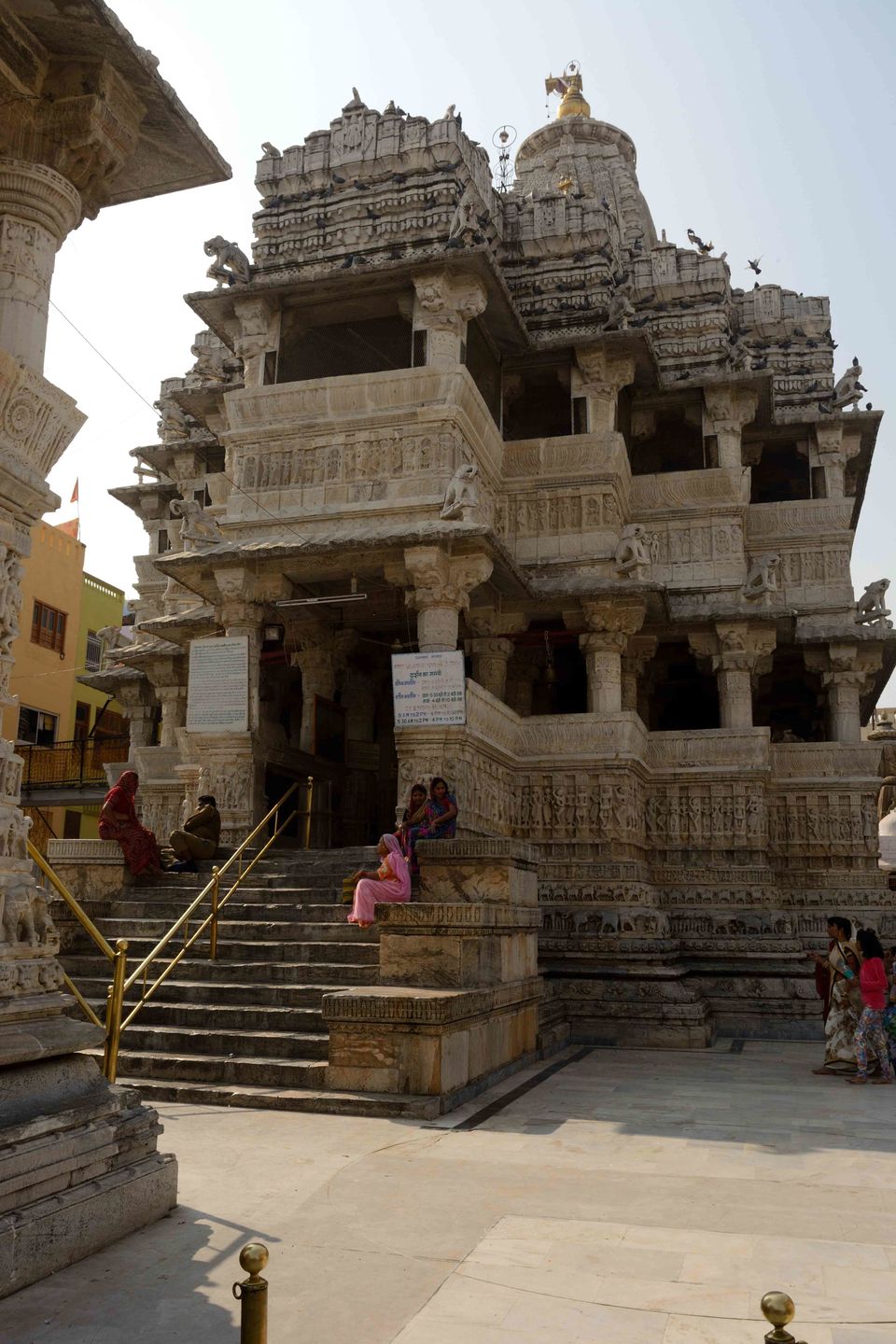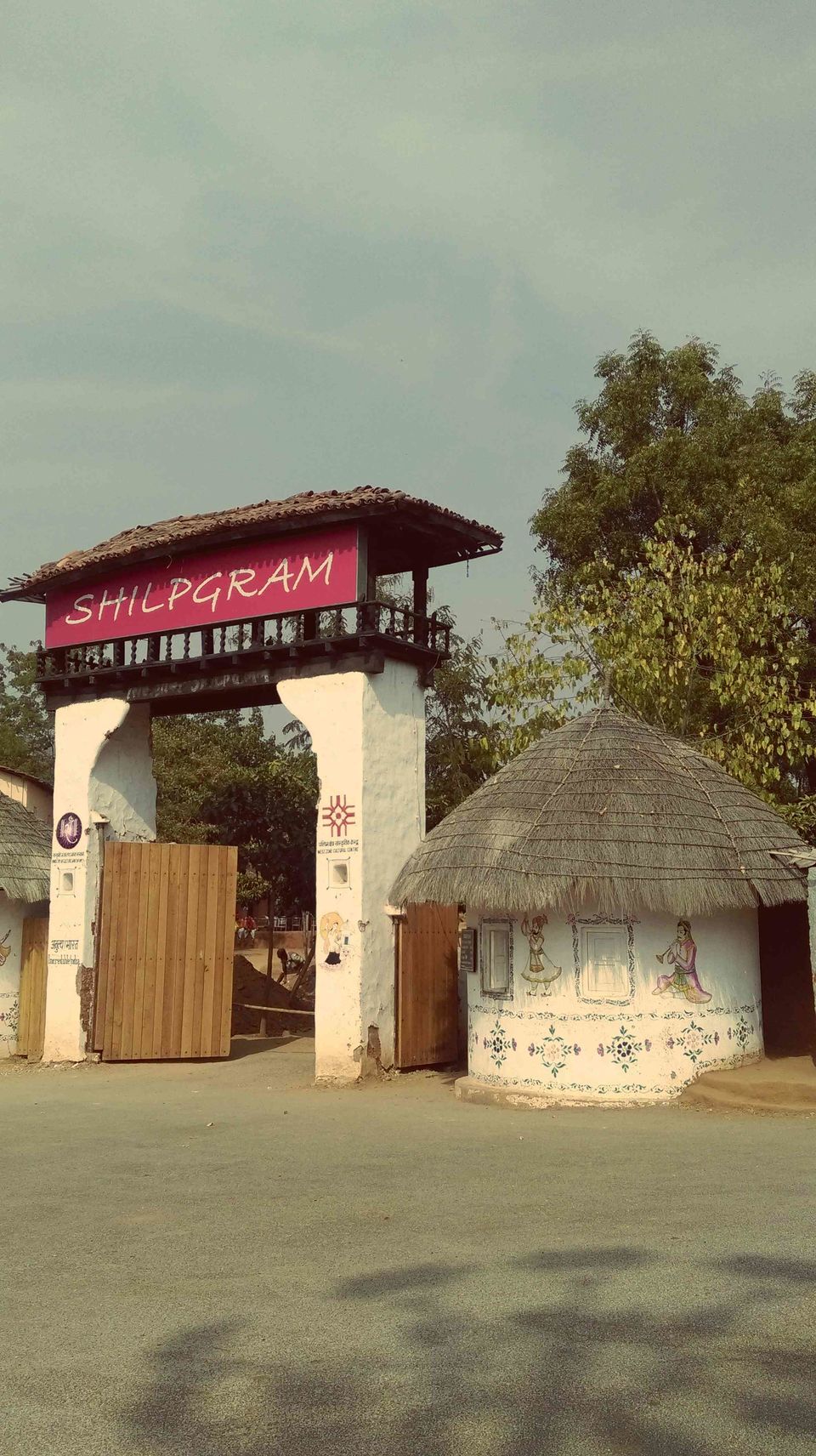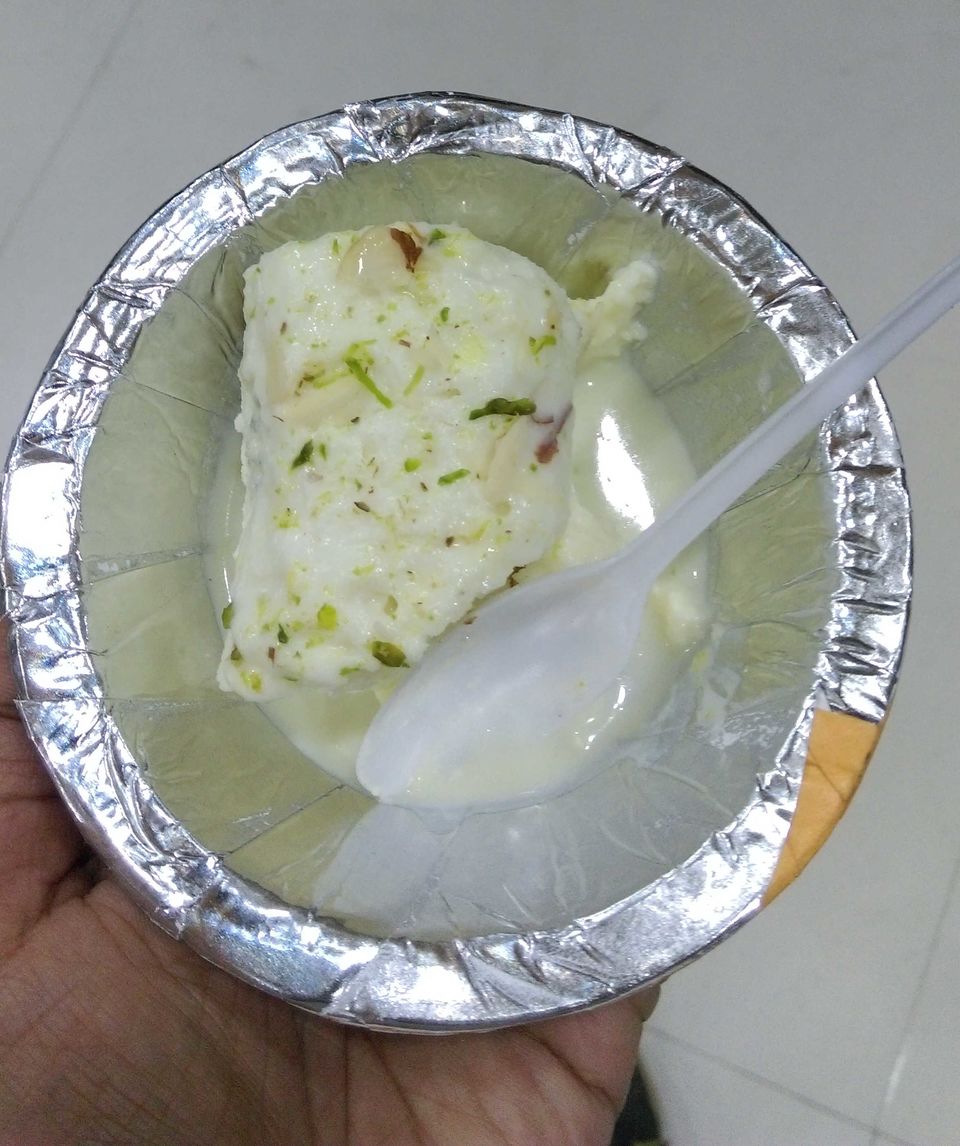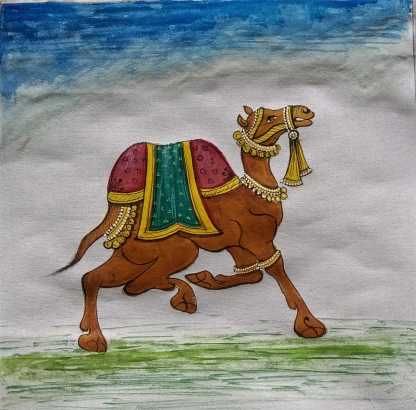 If you are heading towards Udaipur and not sure about places to visit then here is the list of places you can visit. I would suggest that you opt for an accommodation near Pichola Lake as most of the places of interest would be at a walking distance.
Bagore Ki Haveli: This place formerly a haveli or a palace has now been turned into museum. The museum now hosts two of the most unique display - A puppet display & another one a Pagdi display. But the show stopper here is the "Puppet show" that happens in the evening. It is one the best I have ever seen. The show starts at 7 p.m. but people were flocking in since 6:15, trying to get hold off the ticket & the perfect viewing place in the auditorium. The puppet show is outstanding, giving you a glimpse of Rajasthani culture & dance forms
Gangaur Ghat: This ghat is just besides Bagore ki haveli and very peaceful. You can just spend your time lazying around the ghat, looking at boats passing by. I was lucky to witness the Gangaur puja. As per the ritual, young girls fast for a month & they break their fast by performing a puja at the ghat. They make these small boats with diyas and let it float in water.
Jagdish Temple: Temple carvings are worth a visit. You can also visit the small art gallery of the temple care taker Mr. Ishwar.
City Palace: Visit to city palace is an experience in itself. The king & queen still occupy 1/3rdof the palace and remaining area has been transformed into a museum & a hotel. The history of this palace is astounding & architecture is equally breath taking. The walls & the ceilings is filled with beautiful inlay work & carvings. (Do hire a guide who would walk you through the details of each and every room, painting & installation in place.)
Boat ride to Jag Mandir: The tour to city palace can be clubbed with a boat ride to Jag mandir. Yeah! It is a tad costly but you can take the last ride that is around 5 to enjoy the view of city palace during sunset. This ride gives you a good view of entire city palace & Lake Palace. During my visit, Jag Mandir, was booked for a wedding ceremony (Yes, people have grand destination wedding at Jag Mandir) & then I had to opt for morning ride next day due to time constraint.
Monsoon Palace: Yeah!! The perk of being a king is that you can have a palace for every season!!! (Ohhh!! How I wish I had luxury of owning a house for every season) the monsoon palace is on the sajjangarh hill near Fateh Sagar Lake. If you have a car then you can drive right up to the palace but Rickshaws are not allowed & you will have to take a ride in the car provided by them. The palace gives a beautiful view of Lake Pichola & Lake fateh sagar on one side & breath taking Aravalli ranges on the other side. Best visited during sunset I would say.
Saheliyon ki Bari: This beautiful garden was built by a king for his princess just because she loved rains. Wow!! That's a sweet dad!! Yes, he built an entire garden so that his beautiful daughter could enjoy rains 24X7 365 days a year. From the moment you enter, you would see beautiful fountains & sprinklers all around. Close your eyes & for a moment you would feel as if it is actually raining. It is a complete experience.
Shilpagram: This little village is located around 3-4 kms from Saheliyon ki bari. It showcases variety of huts & the rural culture. While you are here, you can indulge in a little bit of shopping & enjoy some magic show, Puppet show & camel ride. Also there are artist performing live dance & music show. The place opens up at around 11:30 in the morning & is open till 7 in evening.
Ropeways: This mini ropeway near dudh talao leads you to a small temple at the top of the hill. It gives you view of the entire Udaipur.
Painting session: If you are really into painting, then you can learn the art of miniature painting at one of the painting session held at art galleries. I did this painting in 4 hours with help of Ishwar. You can read more about it"Here"
Where to Eat:
Travel is incomplete if you have not tried local cuisine. So here is a list of places I went to
Paliwal: Try their yummy spicy kachoris. The place is near Jagdish Mandir & I am sure you would not stop at one.
Café Edelweiss: It is right around Bagore ki haveli, overlooking the road. I love the ambience of this place and you can definitely enjoy your cup of coffee in peace.
Food at Greco House: Greco house has a rooftop restaurant & they serve some delicious freshly cooked food
Jai Ambe Mishtan Bhandar: The kachoris & desserts at JMB is finger licking yummy.
Gordhan Thal: Trip to Udaipur is incomplete if you didn't try a thaali. I was terrified at the idea of completing an entire thaali all by myself. But the food was so delicious that I completed entire thaali & guess what I was again hungry in night for dinner.
Hotel Upre: It is one of the most romantic place I have visited. Imagine sitting in one of the tents with your loved one & enjoying your food with a marvelous view of Lake Pichola, City palace, Lake Palace, Gangaur ghat, Jagdish Mandir.
Hotel 1559 AD: I loved this garden restaurant. The food was good but I have a special love for this place mainly because of the incident that happened. You can read about it "here"
Besides above you can also eat at Ambrai Restaurant, Millets of Mewar & try tiny food joints all around. You can visit Sukhadia circle, Vintage car museum, spend some time at Fateh Sagar Lake & visit the ambrai hill to get a sunset view of city palace.
So that's it. This is what I had on my list. The list is not exhaustive, it is just something that I visited & thought it can help you a bit. But I would suggest that you explore the city on your own & find the place and thing you like the most. Do let me know if I missed something. I might visit it on my next trip.
Keep smiling & happy traveling!!