Yes! The unexplored gem of Rajsthan, rightly regarded as the Khajuraho of Rajasthan is something I'm sure would be new to you.
Around 70 kms from Jodhpur, " Osian" is rightly regarded as the Khajuraho of Rajasthan. It is an Oasis in the Thar desert. There's something mystically unwordly about Osian. Teeming with temples that date back to the 8th century, Osian has been unofficially regarded as the 'Khajuraho of Rajasthan'.This uncharted land defined by the sun, desert, artchitecture and age old temples renders everyone the curious traveller, the old pilgrim, the odd tourist, a solo traveler as well a group of college buddies.
WHY OSIAN?
The golden desert of Rajasthan "Jaisalmer" is far stretched and difficult to travel by someone who has a time crunch and a trip to Rajasthan is incomplete without camel rides and sunset over the sand dunes. Osian solves the problem and is probably the best substitute for Jaisalmer. it is an oasis in the Thar desert.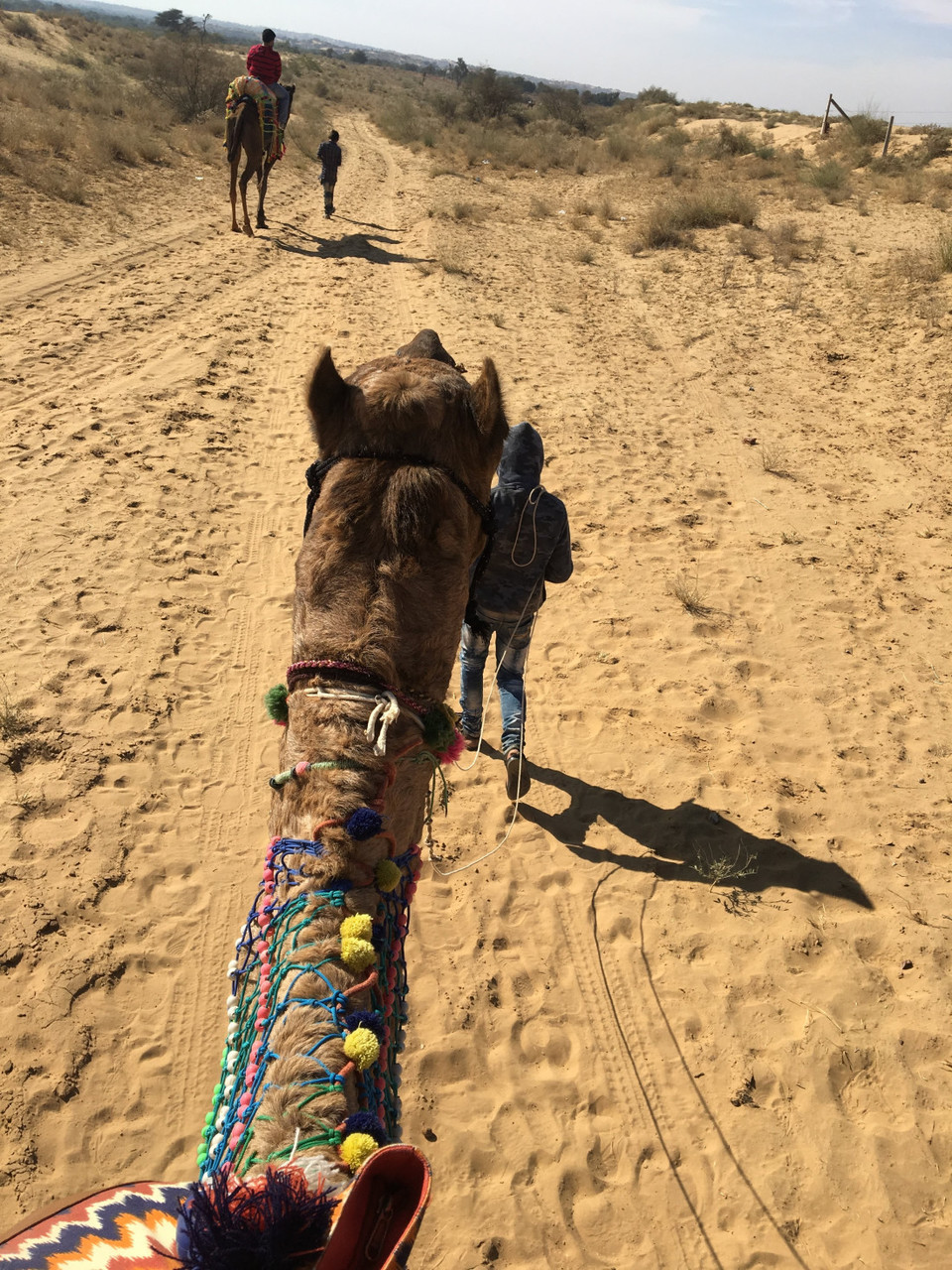 Not just deserts, Osian is also a home to exceptionally carved temples which date back to the 8th century. Osian has not less than 100 temples belonging to the sect of Hindus and Jains. The city of Osian is said to have founded by Utpaladeva, who was a Rajput Prince belonging to Pratihara Dynasty. During the Pratihara dynasty, Osian is believed to be the major religious and cultural centre of the Mewar kingdom. A major number of shrines are devastated with the ravages of the time, however 18 shrines are still there unfolding the royal legacy of past.
Amongst these temples, Surya (Sun) Temple, Harihara Temple, Sachiya Mata Temple and a Jain temple dedicated to Lord Mahavira get the prime importance. Osian is regarded as a prominent pilgrimage site for Oswal Jain community. Ravages of the time have destroyed these temples to an extent, still their charm attract people to visit the ancient city of Ossian.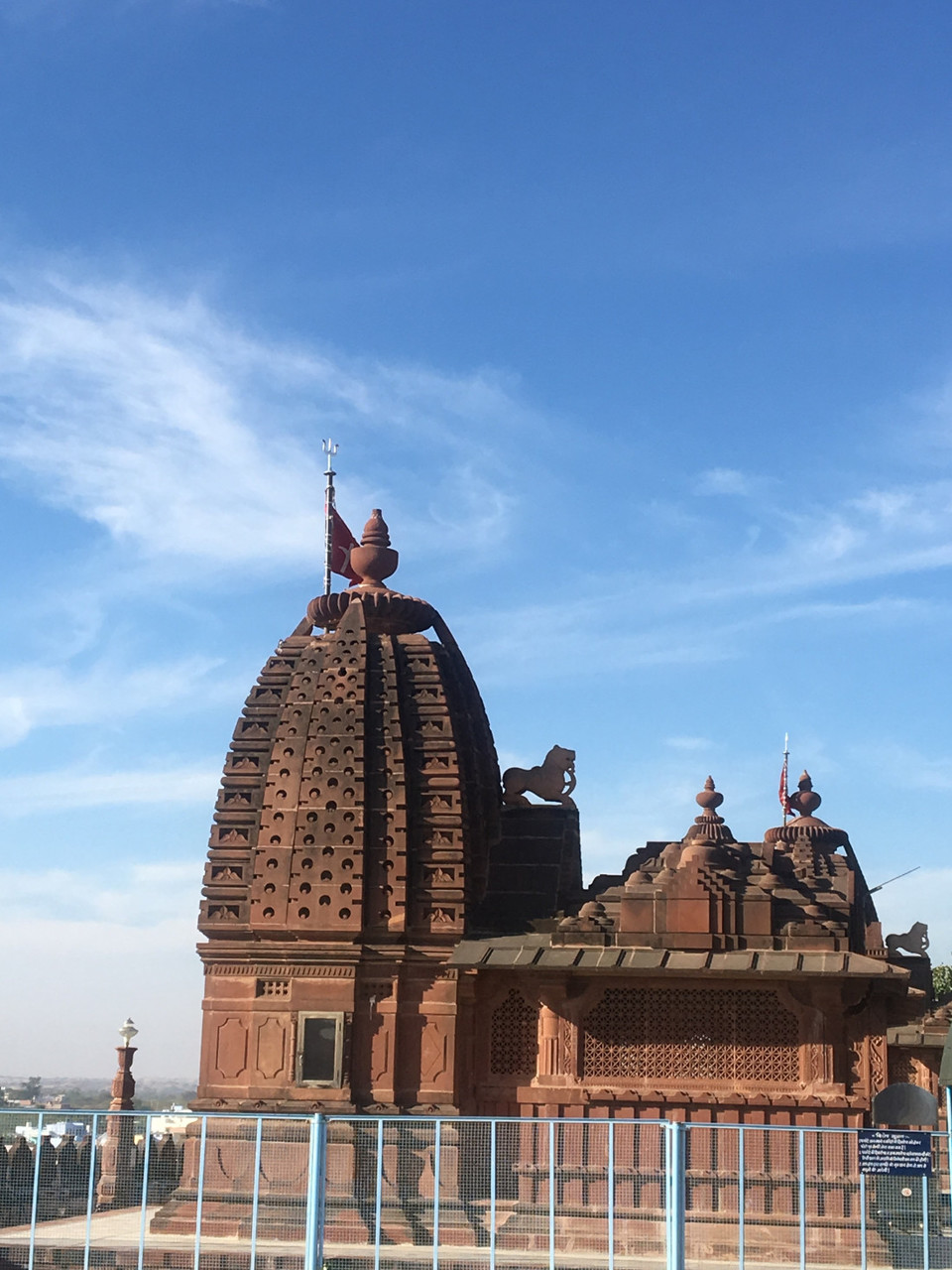 .For all the lovers of step wells there's also one baoli located in the main village which is in very bad condition "in old times the mughal soldiers used to live there to save women from raj (british ) empire " tale as told by one old villager .
Sand dunes ,wind power mills and beautiful peacocks , journey of a day has got it all. Village safaris are also available at around 800 to 1500 . If you start by early morning you can cover the whole place by evening and head back to jodhpur.
WHEN TO GO? From November to February, days are delightfully pleasant with temperatures ranging in the mid-20s, making it the perfect time to visit the city.
HOW TO GO?
By rail: The nearest railway station is located in Jodhpur and operates direct trains to Jaipur, Bikaner and Kota. Local buses and taxis ply to Osian from the railhead.
By road: Well-connected with cities such as Jaipur, Jodhpur and Bikaner via the RJ SH61, taxis and government-operated buses ply on a daily basis.
By air: The nearest airport is 70km away in Jodhpur and can be accessed via taxis or buses.