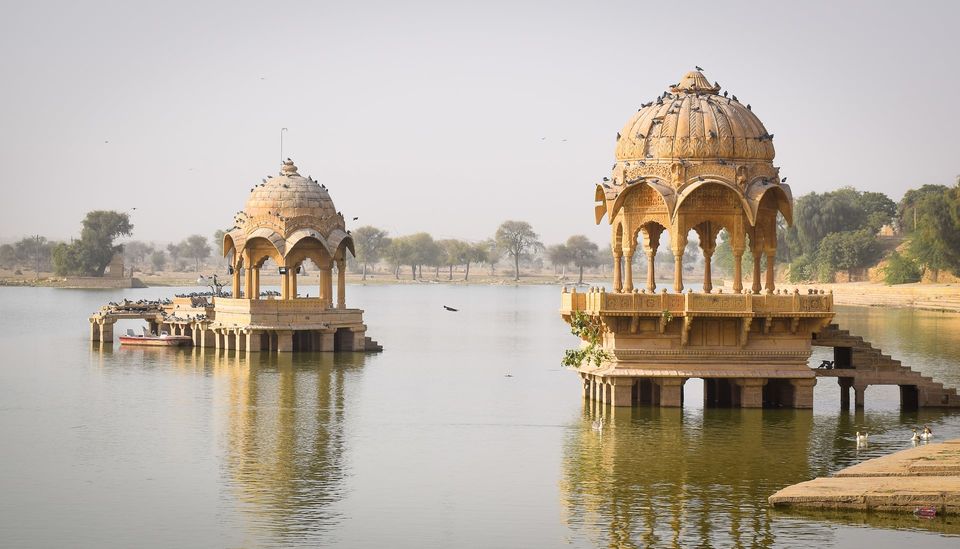 Can't believe it's February already! 2023 started off with so many music festivals, gatherings and events taking places all over India and around the world. And just like that, February is also gonna be busy month in Jaisalmer, Rajasthan. The desert is all set to welcome tourists from across India and the world for its Jaisalmer Desert Festival, also known as 'Maru Mahotsav'.
Celebrated on the glittery sands of the Thar Deserts around the Sam Sand Dunes, Jaisalmer Winter Festival is a vibrant three-day extravaganza. Only 42 kilometers from Jaisalmer city, you can now plan and take part in celebrating Rajasthan's cultural showcase!
What is the Jaisalmer Desert Festival all about?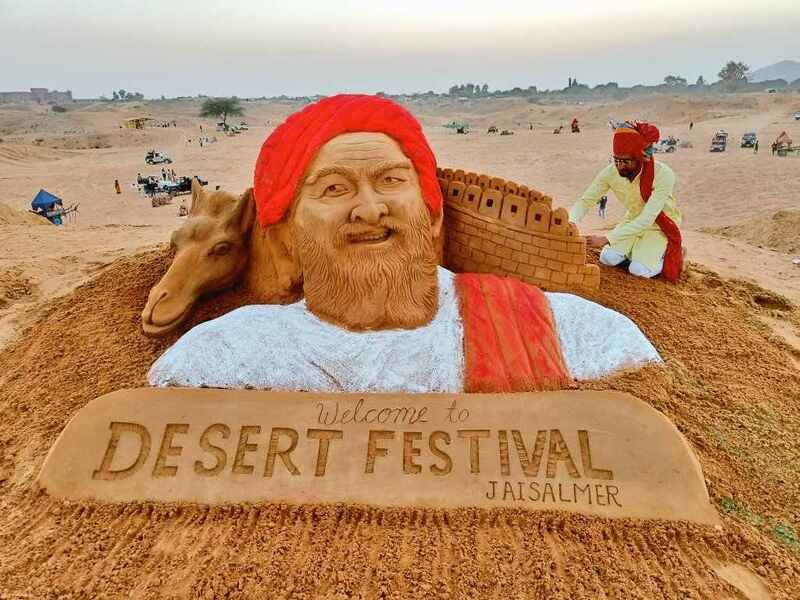 The desert festival is based on historical, modern and fantasy themes, and it's the annual event that takes place in Jaisalmer each year in the month of February.
This year, the festival will formally start from Pokhran on 2nd February, while the official inauguration will take place on 3rd February 2023 in Jaisalmer. Hosted by Rajasthan Tourism Department in collaboration with Jaisalmer District Administration, the District Collector and District Magistrate of Jaisalmer Smt. Tina Dabi said that the themes of the festival have been emphasized on for the benefit of local and foreign tourists.
Also known as Maru Mahotsav, you will get to rub shoulders with balladeers, puppeteers, snake charmers, acrobats, and folk dance and music performers as they throng the fete to take to the stage. The entire place comes alive during the festival with bedecked camels in the processions, parades, camel races and camel polo match.
Highlights of the festival:
As far as the events calendar goes, the Celebrity Nights will be the main attraction offered in this festival. Attend live concerts by music composer-duo Salim-Suleman, Raghu Dixit, Atrangi, Ankit Tiwari, Shanmukha, Priya and Salman of Indian Idol fame.
Other highlights of Desert Festival 2023 include: Turban tying Competition, Ghoomar Dance Performances, Moustache Competition, the Mr. and Miss Desert Contest, Panihari Matka Race, Camel Decoration, Shaan–e–Marudhara, Camel Tattoo Show and Camel Polo Match. Desert safari on camels and jeep in the Thar Desert will also be organised during the Festival.
Fun fact: In Rajasthan, twisting the moustache upwards signifies victory, and unrolling it downwards points to surrender. These two events, along with folk dance performances, such as the Gair, and the fire dance, have the highest audience involvement.
Dates of Maru Mela Jaisalmer 2023: February 3rd to February 5th, 2023
Where can I stay while in Jaisalmer for the festival?
There are plenty of accommodation options in Jaisalmer, including hotels, resorts, and homestays. Some popular options include the Fort Rajwada, the Gorbandh Palace, and the Hotel Suryagarh.
Can I participate in any of the activities?
Yes! You can participate in the turban tying competition, take a camel ride, or try your hand at traditional Rajasthani music and dance.
Is there a fee to attend Maru Festival Jaisalmer 2023?
There is no fee to attend the festival except for certain special activities.
How To Get There?
By air: The nearest airport to Jaisalmer is Jodhpur Airport, which is approximately 300 km away.
By rail: Jaisalmer has its own railway station, and it is well connected to major cities in India such as Delhi, Ahmedabad, Mumbai, etc.
By road: Rajasthan Roadways and private buses, taxis, and rent-a-car services, ply regularly from Jaisalmer to Jodhpur, Jaipur, Ajmer, Bikaner, Udaipur, Mount Abu, Barmer, Ahmedabad, and New Delhi.
For more information check the official website.
Email: info@jaisalmertour.com
So are you packing your bags already for the Jaisalmer Desert Festival? You are sure to witness the best of Thar Desert at the Maru Mela, the best place to spend some quality, fun time with your friends and family!
Check my other articles on Rajasthan before planning your next trip:
1. Book a Romantic Lakeside Meal or Indulge in A Delicious Local Thali in Udaipur's Best Restaurants!
2. This Palace near Jaipur Is a Hidden Gem, Stay at India's First Luxury Heritage Polo Resort!
3. Experience Oozing Royalty at This 300-Year-Old Stay in Jaipur
Want to cover Indian festivals? Check out this article below:
Bookmark These 41 Festivals In India From January 2023 to June 2023 That You Shouldn't Miss!
Think we missed out on something? Tell us about it in the comments below. Or write about it here on Tripoto and earn Tripoto Credits!