My life has always been about travel and food. I love to travel to meet new people and binge on food because I am a foodie. Journey to secret destinations and exploring new landscapes, meeting new people and tantalizing the taste buds with some yummy food are always an experience in itself.
It is always my travel that makes me champion and the destinations I have been to are the trophies and the fish cuisines that I have eaten on the beach shacks is what makes me compete with myself always. Since I follow a travel budget of USD 20 or less a day, my journey becomes all more exciting.
My travel plans are always unplanned and I plan on go. The family trip was supposed to be a road trip from Bengaluru to across coastal Gujarat and it got advanced for no reasons, and my leaves were approved and with good 9 days in my pocket, I started towards Western Rajasthan.
So this solo backpacking trip got planned in less than 15 minutes and I got ready in the next half an hour. Packed my bags (missed the Sun-glasses though) started towards National College Metro Station (Bengaluru) without a confirmed ticket around 5:00 PM and then took a metro rail ride till Yeshwanthpur. Found a private bus and checked with the driver "Guru Mumbai na.." he said yes and checked on the number of seats. After some negotiations, he offered a ticket at a fairly good price and yes, I was in the bus. An overnight travel on the lovely roads. I reached Mumbai on Sunday noon. I quickly planned my forward journey from Mumbai to Bikaner along with the stay at Bikaner and Jaisalmer.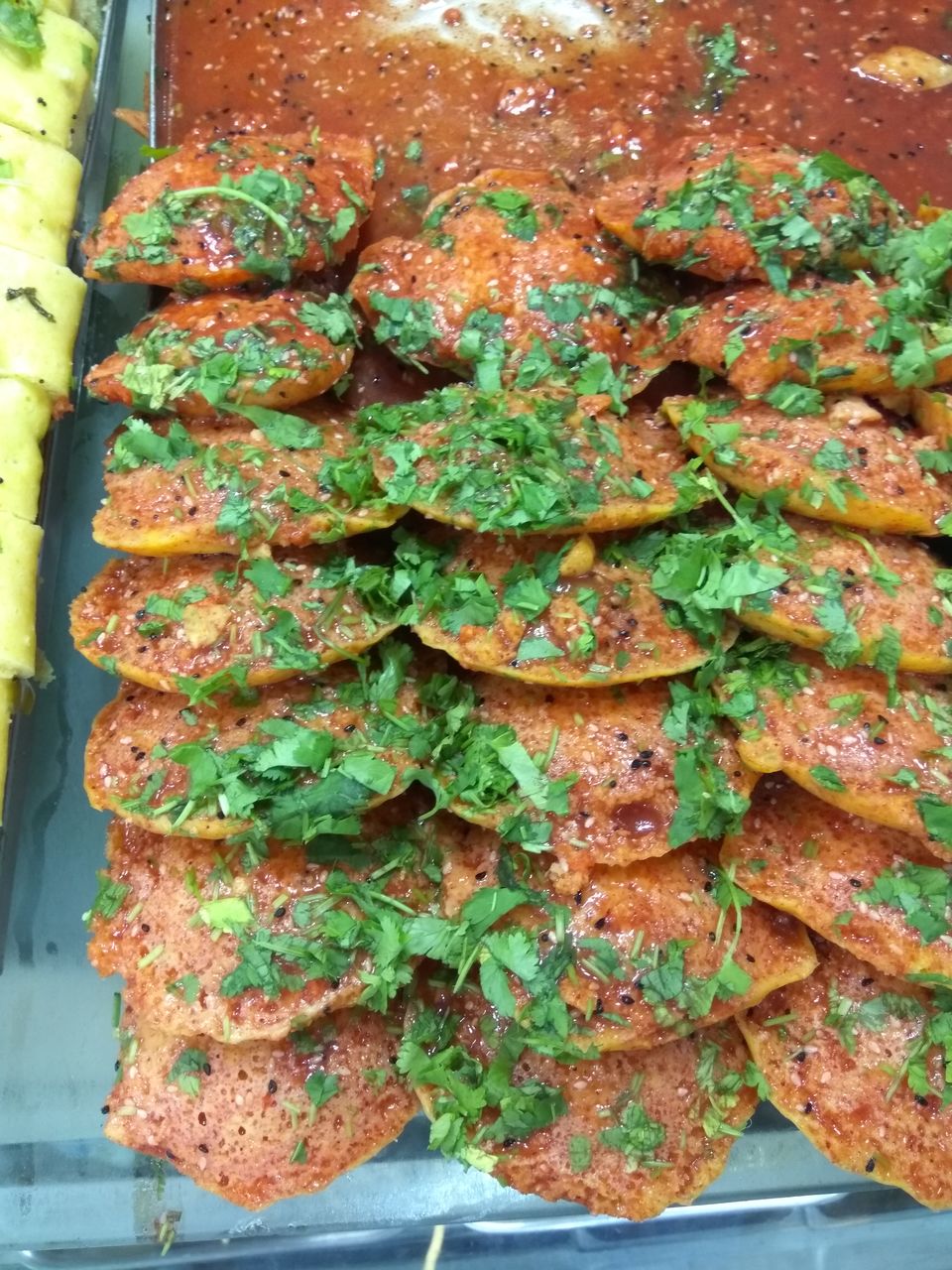 I reached Mumbai around 12.30 PM and the train to Bikaner was at 2.35 PM so I had enough time to reach from Sion to Dadar railway station. Mumbai is not new to me at all and especially in the last 8 years I have travelled to Mumbai a dozen times for a lot of Business meetings and trainings. Train got delayed by an hour at Dadar station and by the time I reached Bikaner there was a delay. I reached my first destination the next day at 4:00 PM.
Route:
Bangalore-Hubbali-Pune-Mumbai(By Bus)
Dadar(Mumbai)-Ahmedabad-Jodhpur-Bikaner(By Train).
Rajasthan is a Land of Kings, Palaces (Mahals and Havelis), Forts and Temple ruled by Rajput's with its rich Heritage and Culture. Rajasthan is well connected by Roadways, Railways and Airways. The best time to be here is between October to March as the weather in this part is very pleasant during that time. The temperature varies from 5 degrees during night to 25 degrees during the days.
I chose to stay at hotel Madani in Bikaner city for the next 2 nights and I must thank Arif who was helpful in giving me all the details of the places to visit and also asked me to stay warm. I remembered Bikaner only for Bhujias but now I am fully aware how beautiful the princely state of Bikaner is.
Bhandasar Jain temple:
Very old temple. No stones have laid for foundation to build the temple, but 400 tons of Ghee and coconuts are used for foundation, Paintings to watch at the temple. From the top of the temple you can have full view of the Bikaner city.
Karni Mata temple
Around 35 kms from Bikaner, frequent buses are available from museum circle, Bikaner. Karni Mata is an awatar of Maa Durga, you will find lot rats around the temple mind your steps while walking inside the temple. Also, if you get to see the white rat then you are really lucky as because it resembles to God.
Junnagarh Fort
It is a fort of the Bikaner royal family built in red sand stone. With a museum is around the fort complex.
Hotel Lalgarh Palace
This Palace is built of using red sandstone and has been described as the finest example of architecture. The palace has been converted into a luxurious hotel now. The museum inside has good artifacts that describes the life of the royal families.
National Research Center on Camel
Around 9 kms from the heart of city, there are around 450 camels at the research center, hire an auto which costs around 200 RS with half an hour of waiting time and time to visit for visitors is between 3:00 PM and 6:00 PM. Do not miss Camel milk Lassi , flavoured camel milk and camel milk Kulfi(I liked a lot).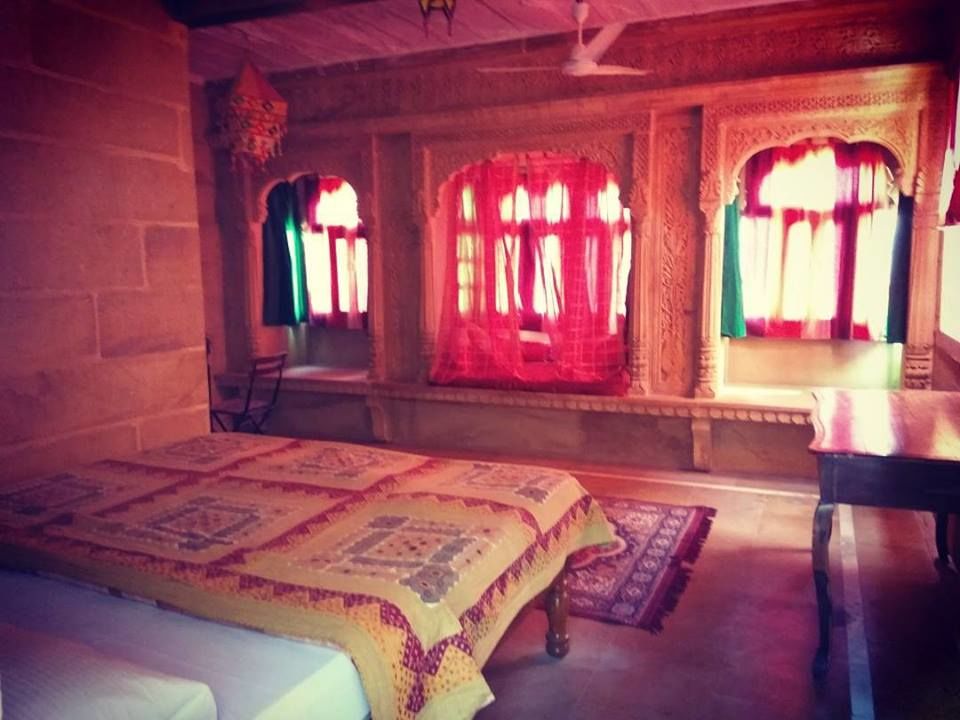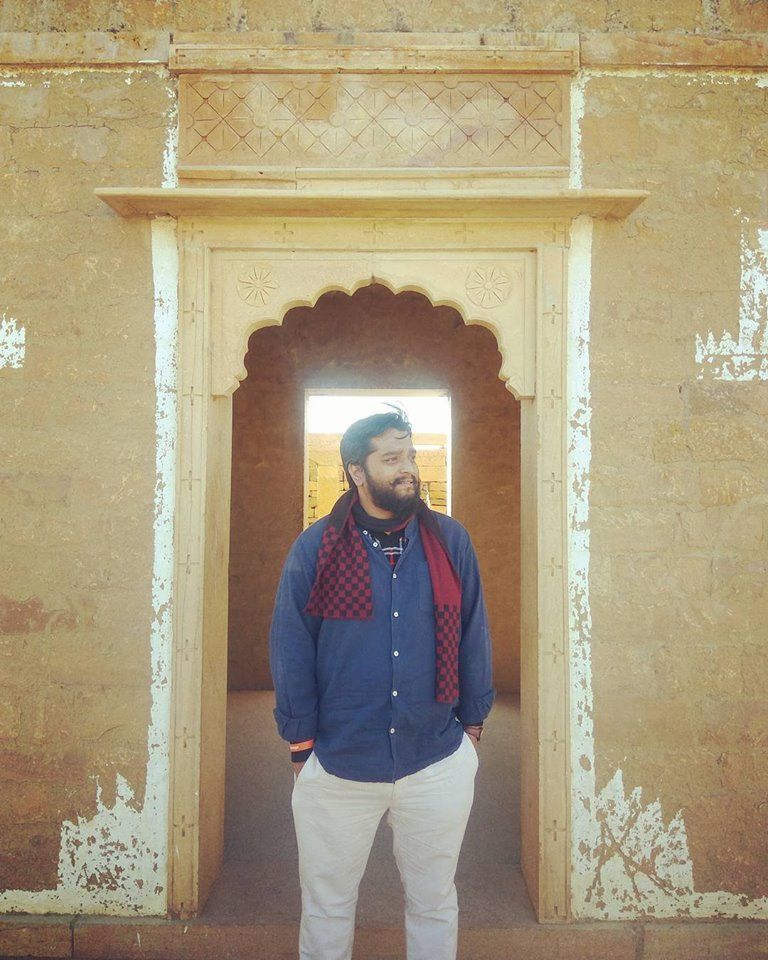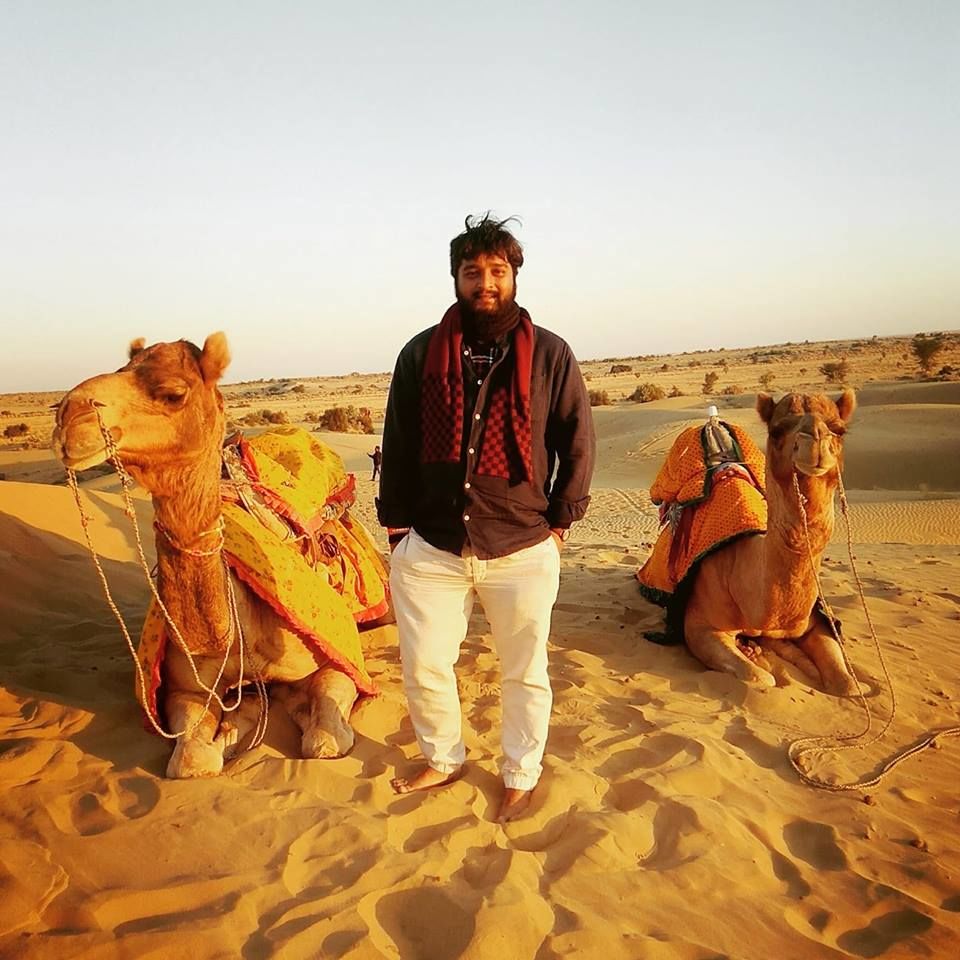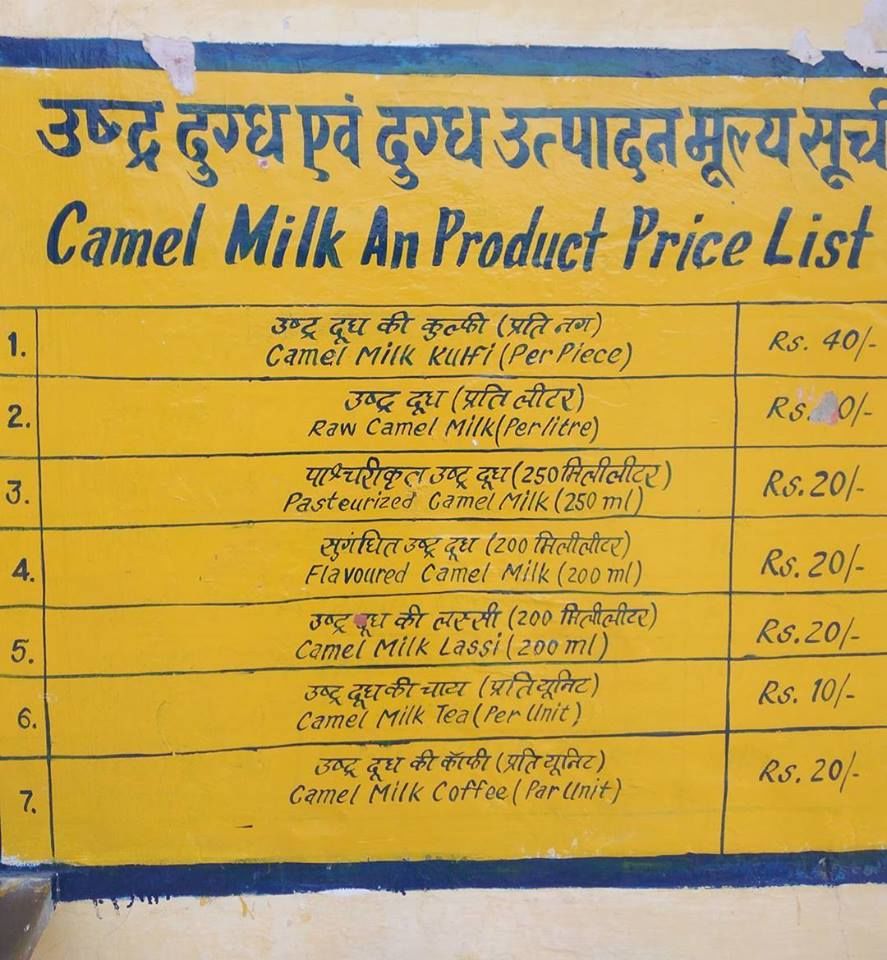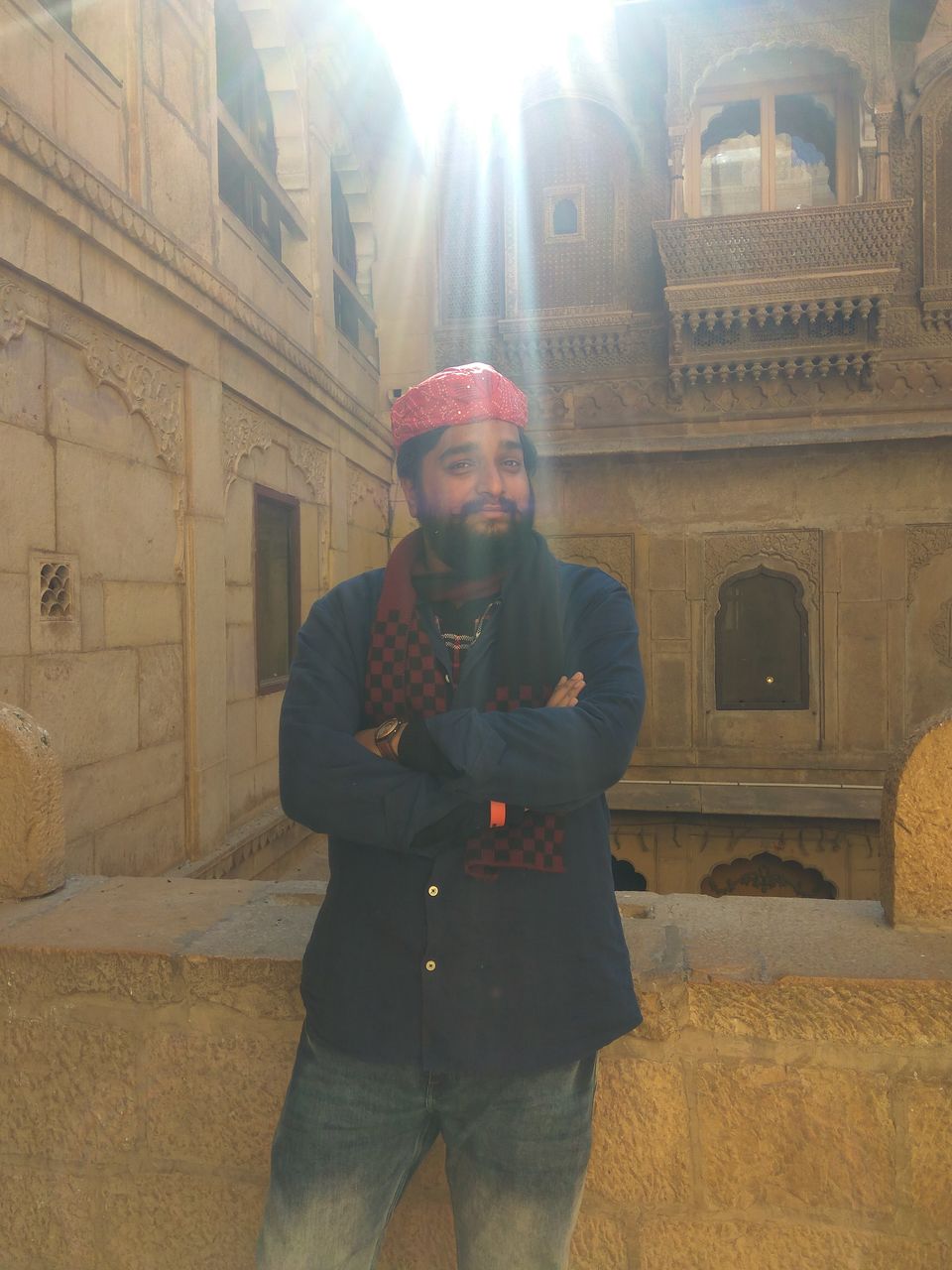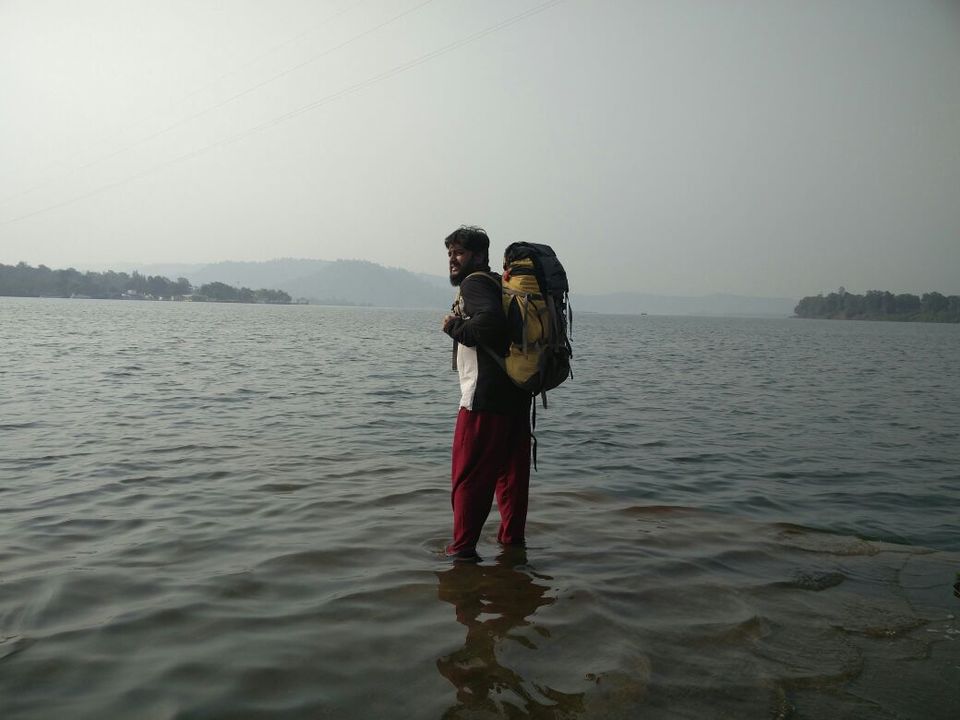 After exploring Bikaner, my next milestone was Jaisalmer around 320 Kms by road, I had two options to travel by train overnight, which starts Bikaner around 11:00 PM every night and I settled on a bus the next day. 8 hours travel by road. Arrived Jaisalmer around 8.00 PM and took time to find my stay for next 3 days. 4g data were not supported in the last three days by service provider I use, nor did it work till I reached Mumbai.
Route: Bikaner-Pokhran-Jaisalmer
It was my second stay with Backpackers Panda, rooms are very beautiful at Backpackers Panda-Oasis, Jaisalmer, Manohar the in-charge at Oasis carried my bag and asked me to relax at room. Jaisalmer was bit colder than Bikaner at 8 degrees at night.
Sam Dumes, Thar Desert
Jaisalmer "the Golden City" close to the Pakistan border and also known to Thar desert, the Camel Safari in the sand dunes and the stay at the tent was an unforgettable experience.
On the way to Jaisalmer, Sam Dunes, visit Kuldhara an abandoned village and inhabited by Paliwal Brahmins.
Jaisalmer Fort
Once I was back from Desert Safari the next day I immediately rushed to Jaisalmer Fort the golden hues of the desert ambience give a fairy tale look to this mega structured fort. The interior of the fort is amazing. 30% of Jaisalmer population living and working within the Fort walls.
Get Bhang'ed at Jaisalmer. Govt. Approved Bhang Shop recommended for tasty drinks and cookies is adjacent to Jaisalmer Fort. However, be careful!! Cheers  
Haveli's
Patwon-ki-Haveli is just 1 km away from the fort main gate. It's a collective of five houses. Take time to watch beautifully carved sandstone walls.
Other Places to sight are Ghadisar lake, War museum, Tannot maa temple (Tannot Village) 120 kms from Jaisalmer, a day trip.
Rajasthani Cuisine should not be missed from Mirchi Bada (Mirchi with Aloo stuffed Bhaji) around Jodhpur, Rasgollas, Bhujia's and Idlies from Bikaner, Mawa Kachoris, Gajar Halwa, Rajasthani thali and many more.… majority of the population here is vegetarian and you hardly find Non-Veg restaurants.
I was invited by a friend for a "Get-Together" motorcycle event at Dudhani Lake (Dadra and Nagar Haveli). I rushed from Jaisalmer to Jodhpur and from Jodhpur to Vapi and to Silvassa to Dudhani lake. 41 hours (approx. 1300kms) of awesome and hardcore travelling by share auto, state road bus, truck, and ferry I reached the venue a day late and was welcomed with beer and music.
Route:
Jaisalmer-Pokhran-Jodhpur-Ahmedabad-Surat-Vapi-Silvassa-Dhudani Lake
Last day I hitchhiked from Dudhani lake to Mumbai (270 kms). Two beautiful women (from Mumbai Bikernis) dropped me to Sion (Mumbai), I returned to Bengaluru with lots of memories and heavy heart.