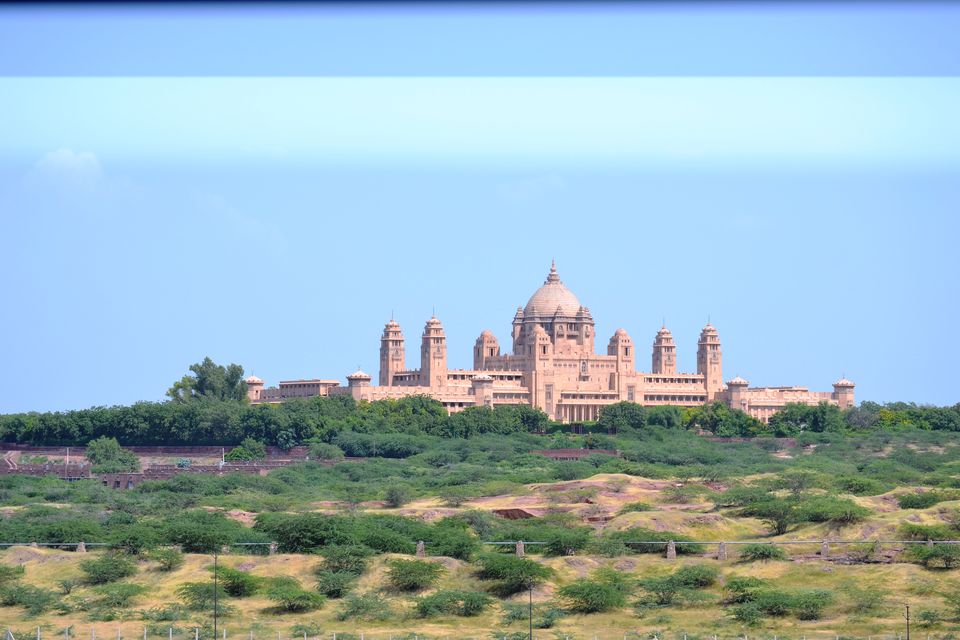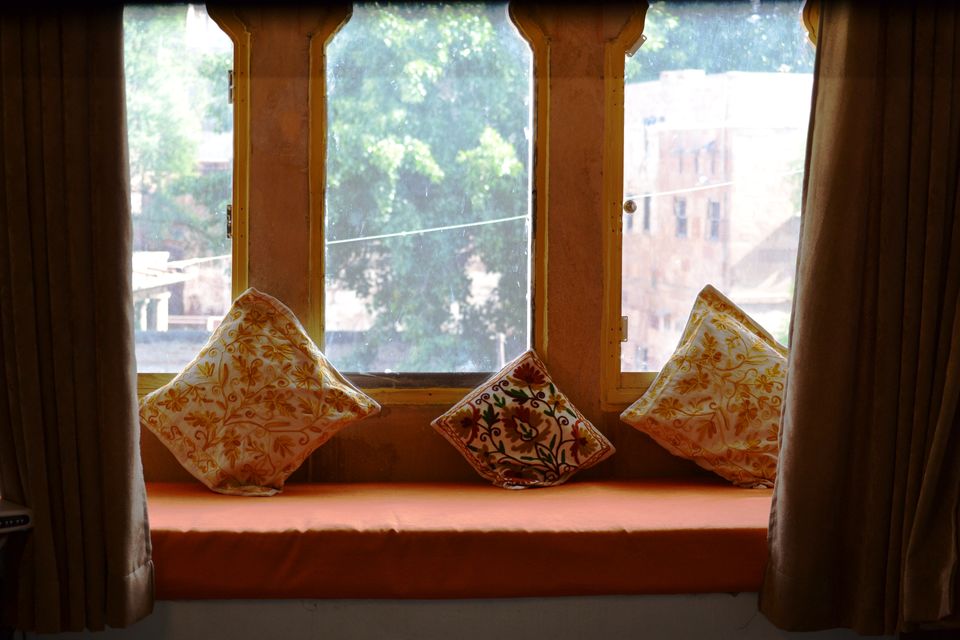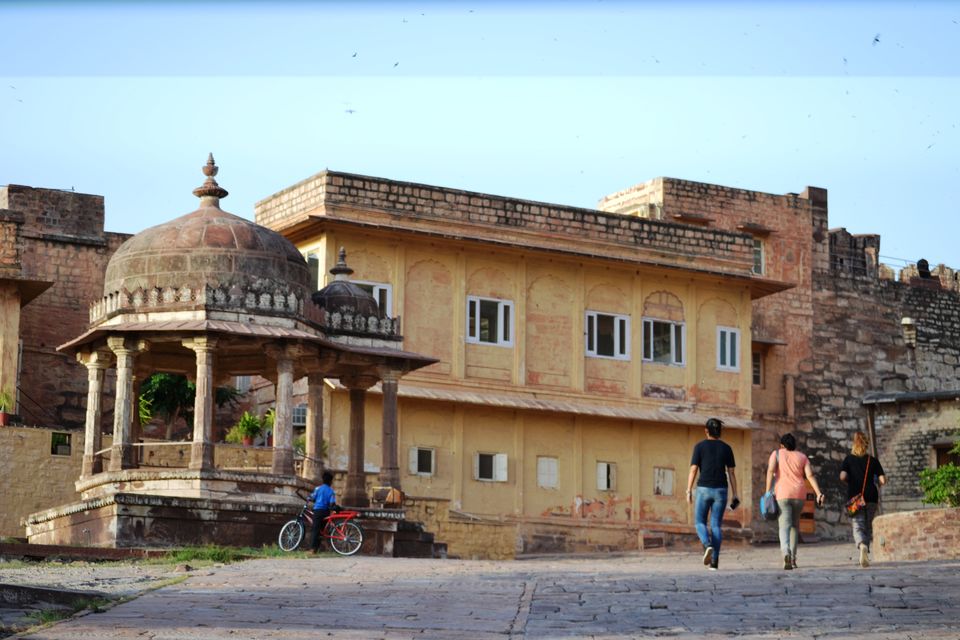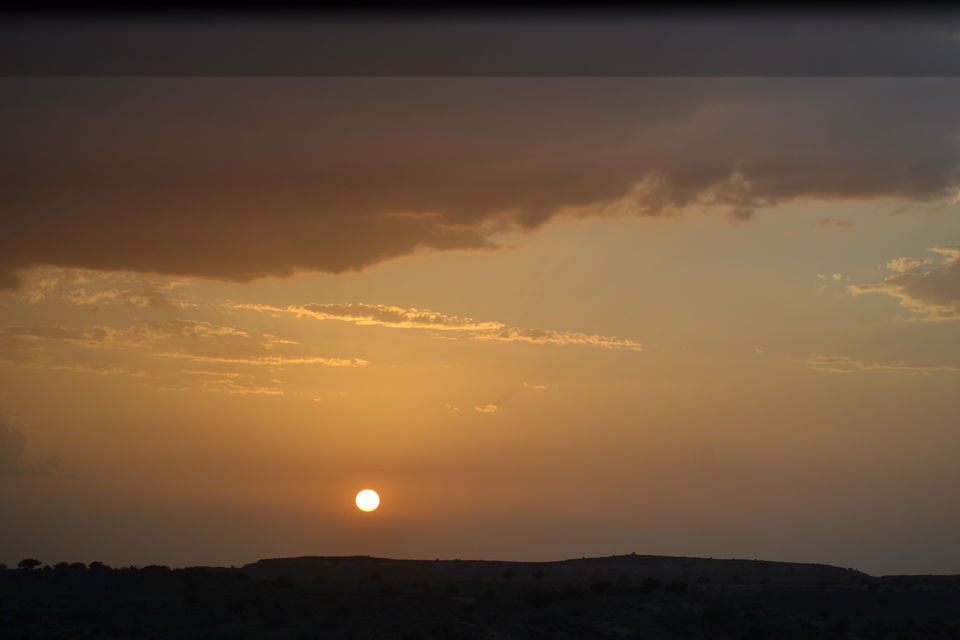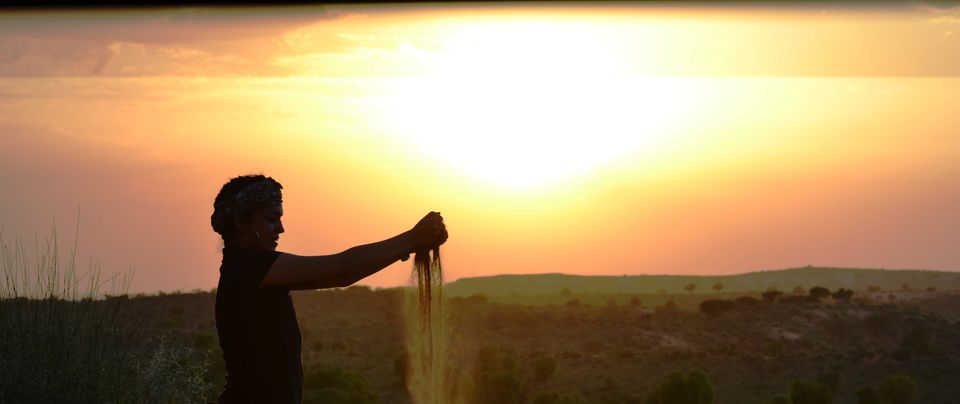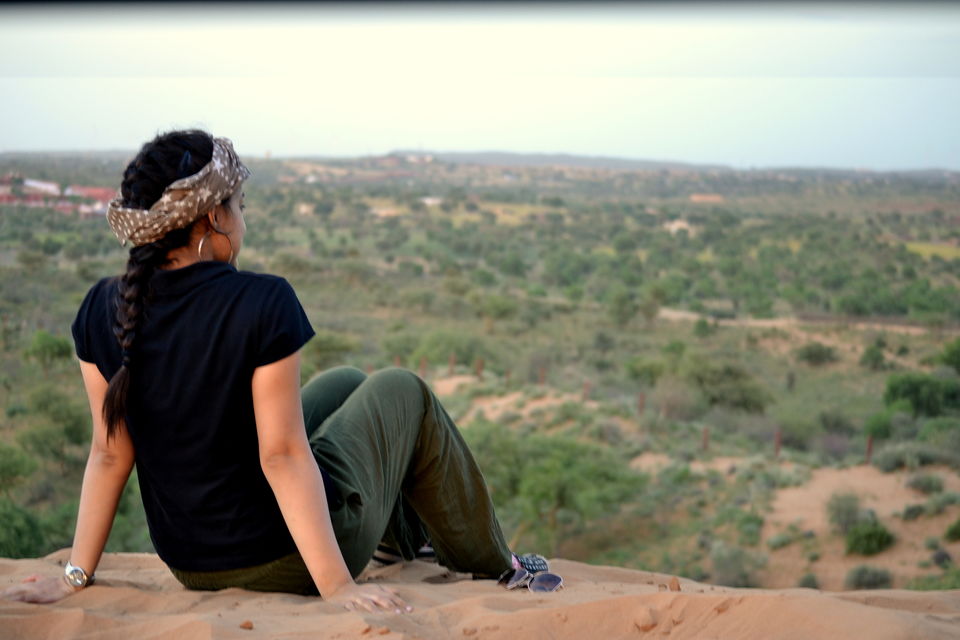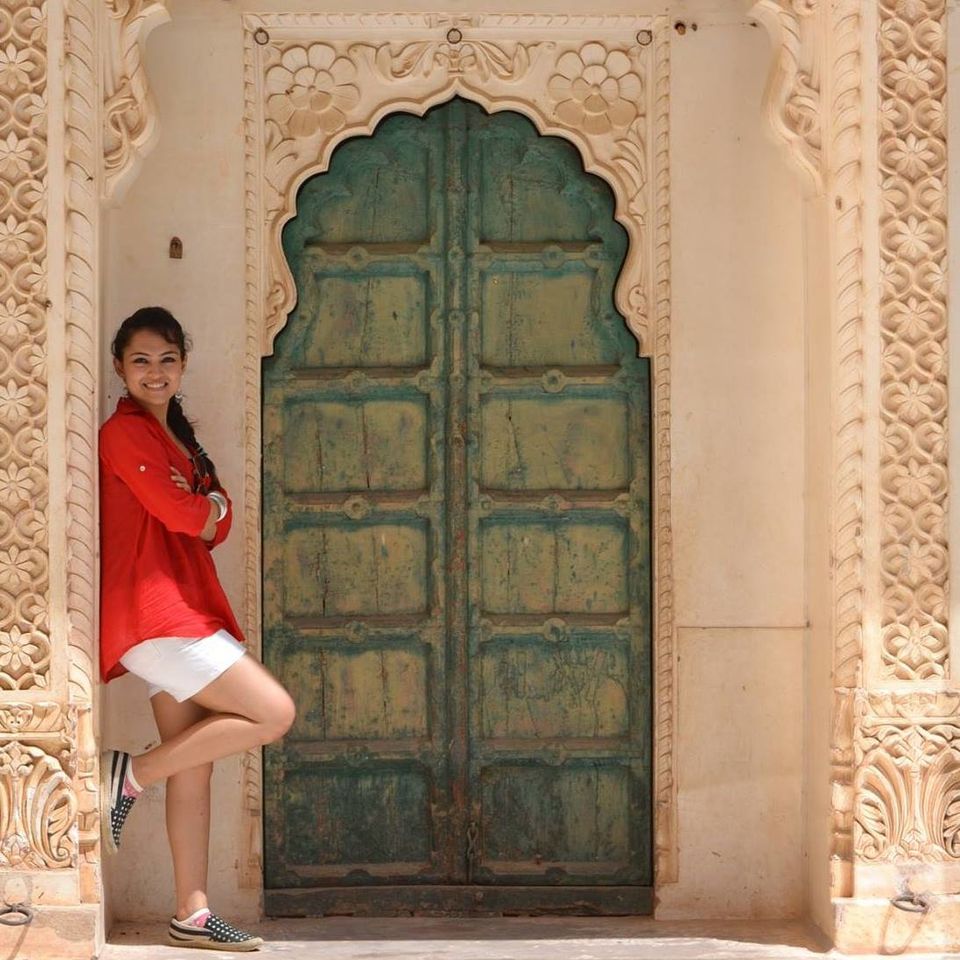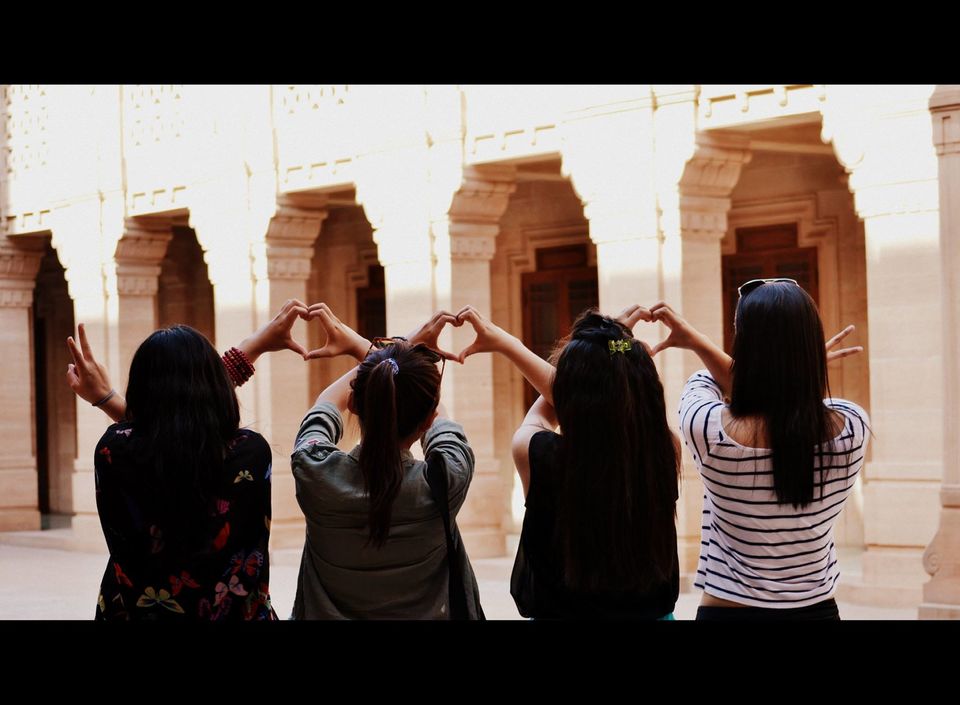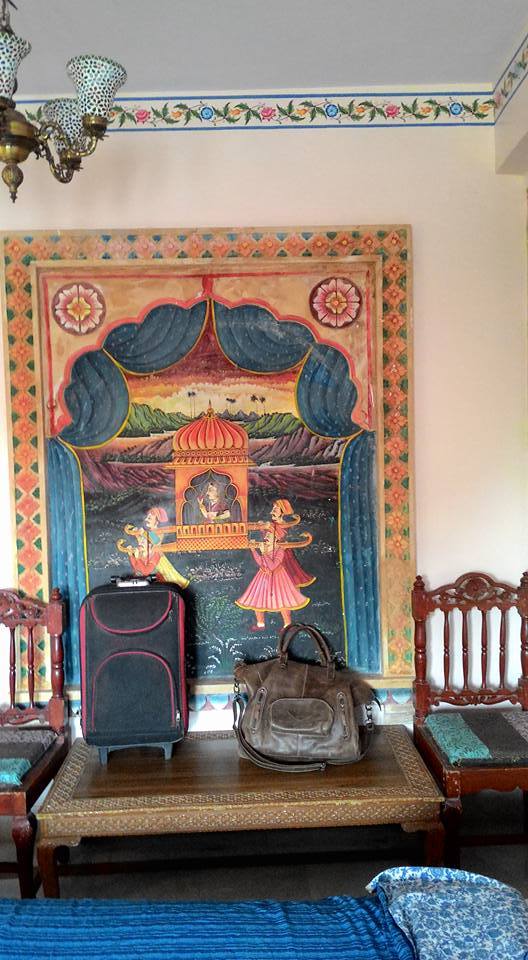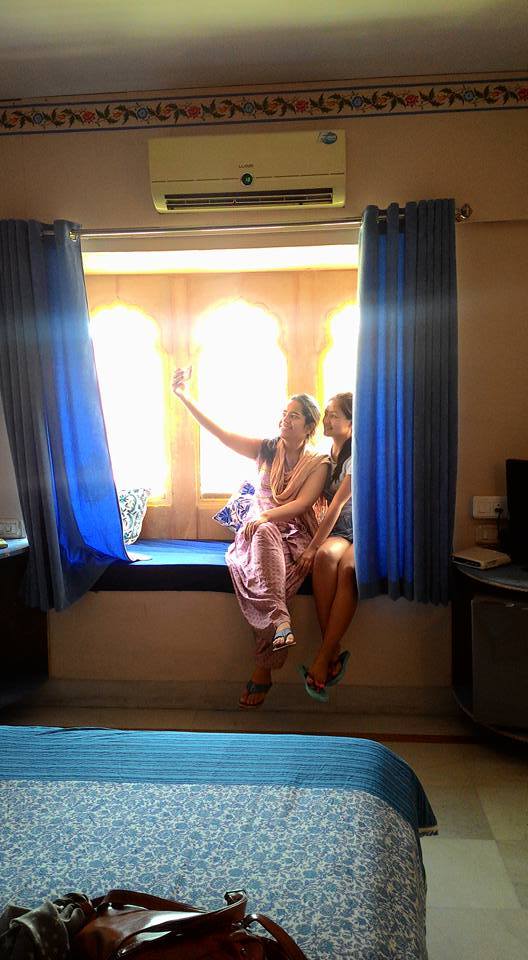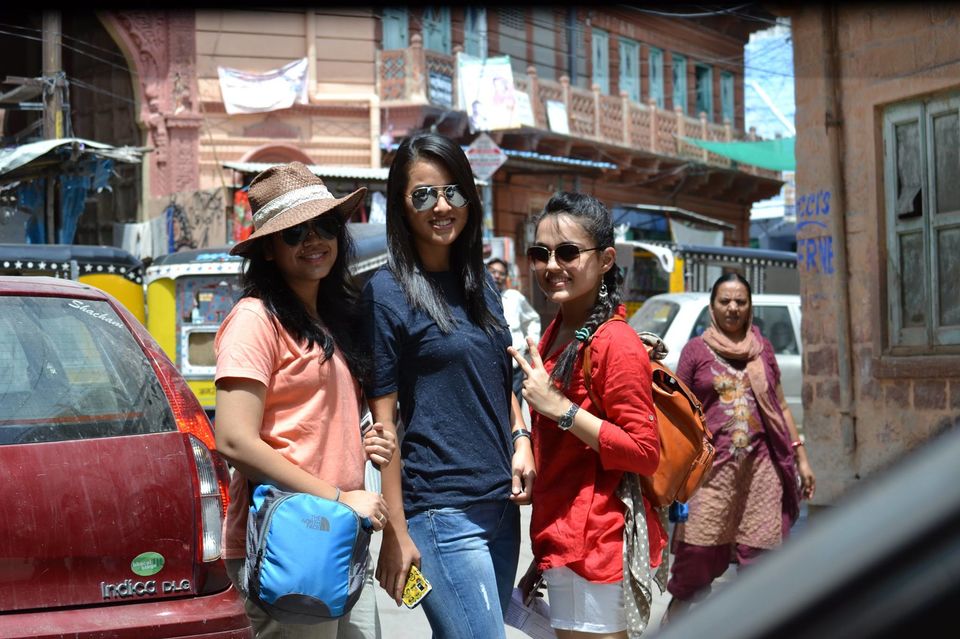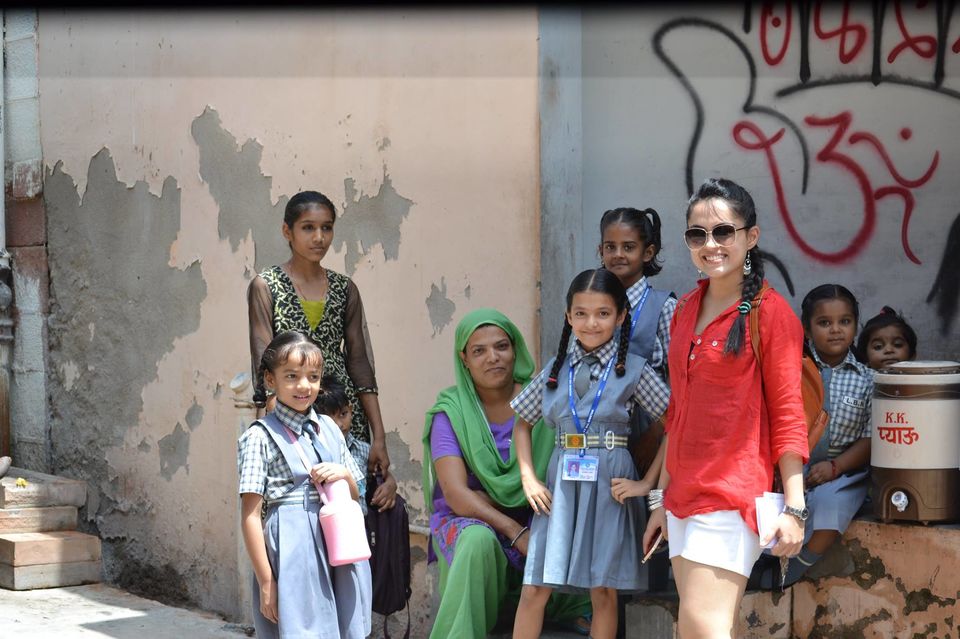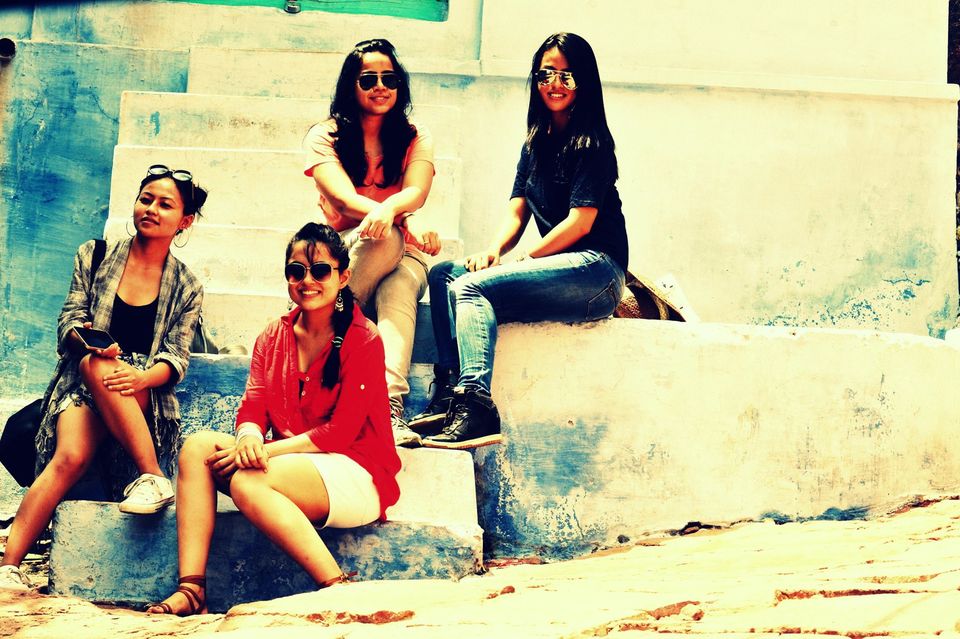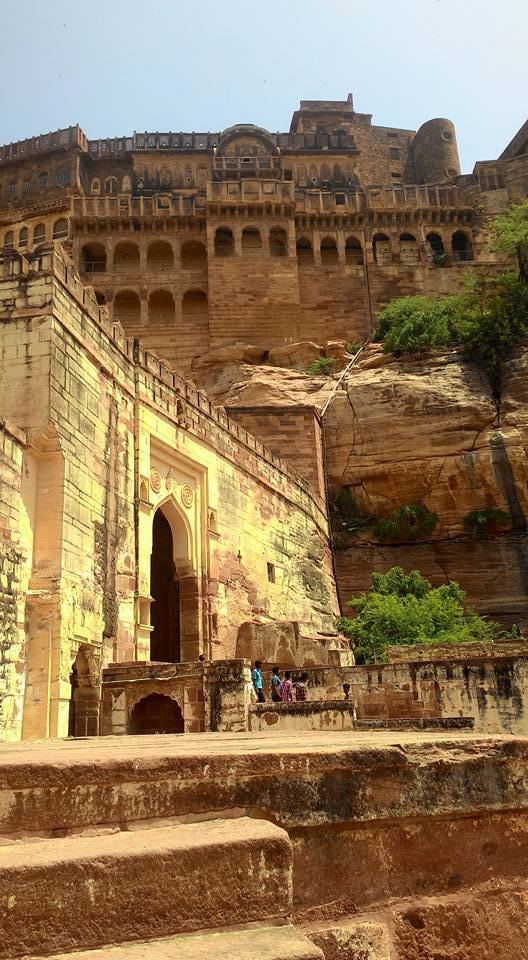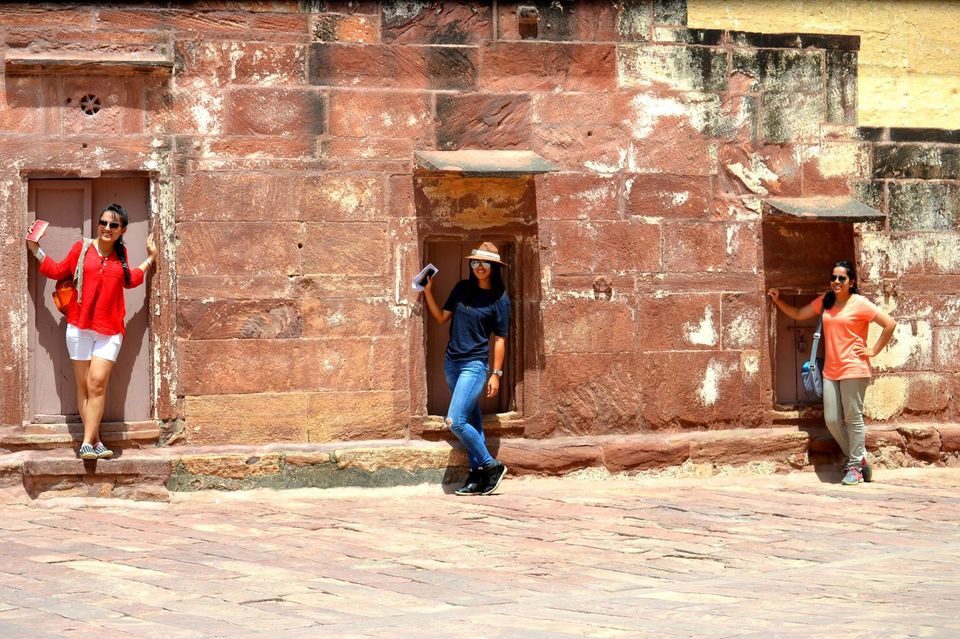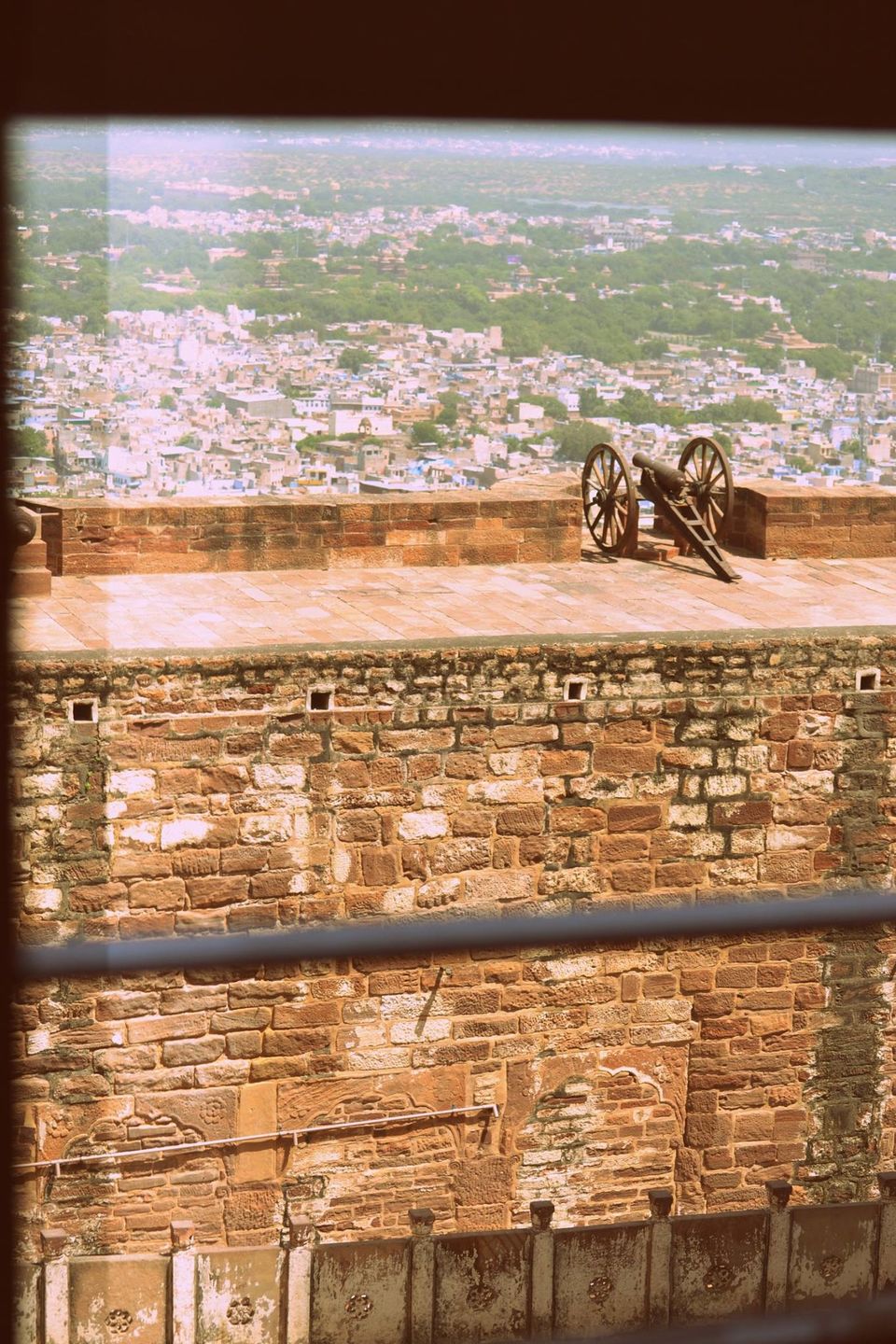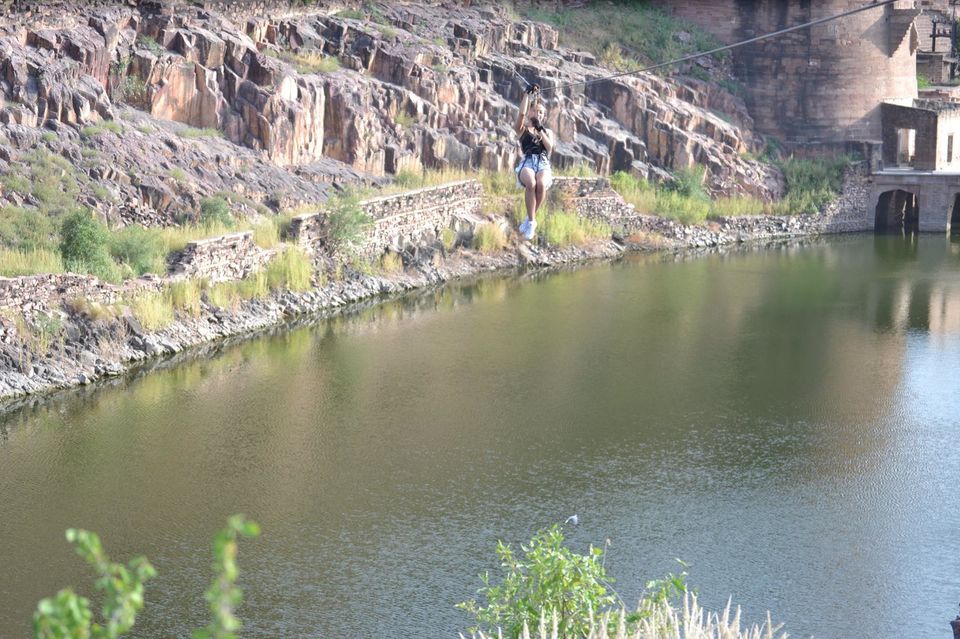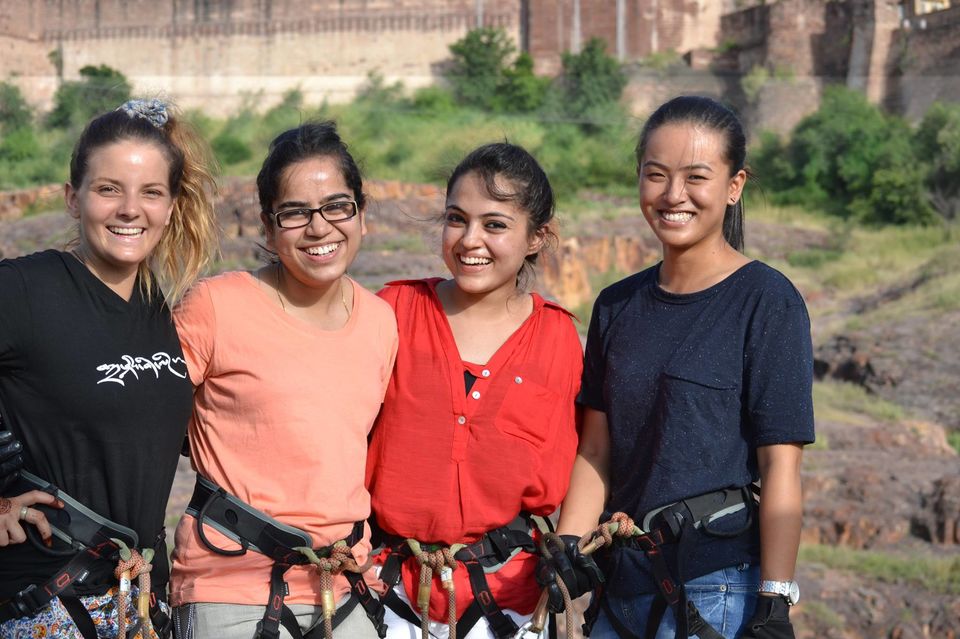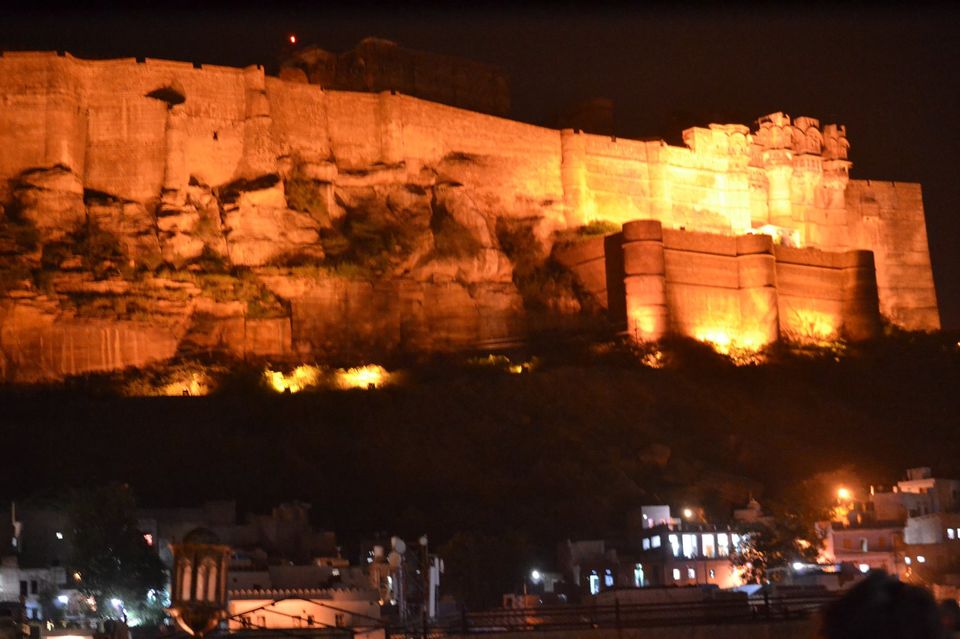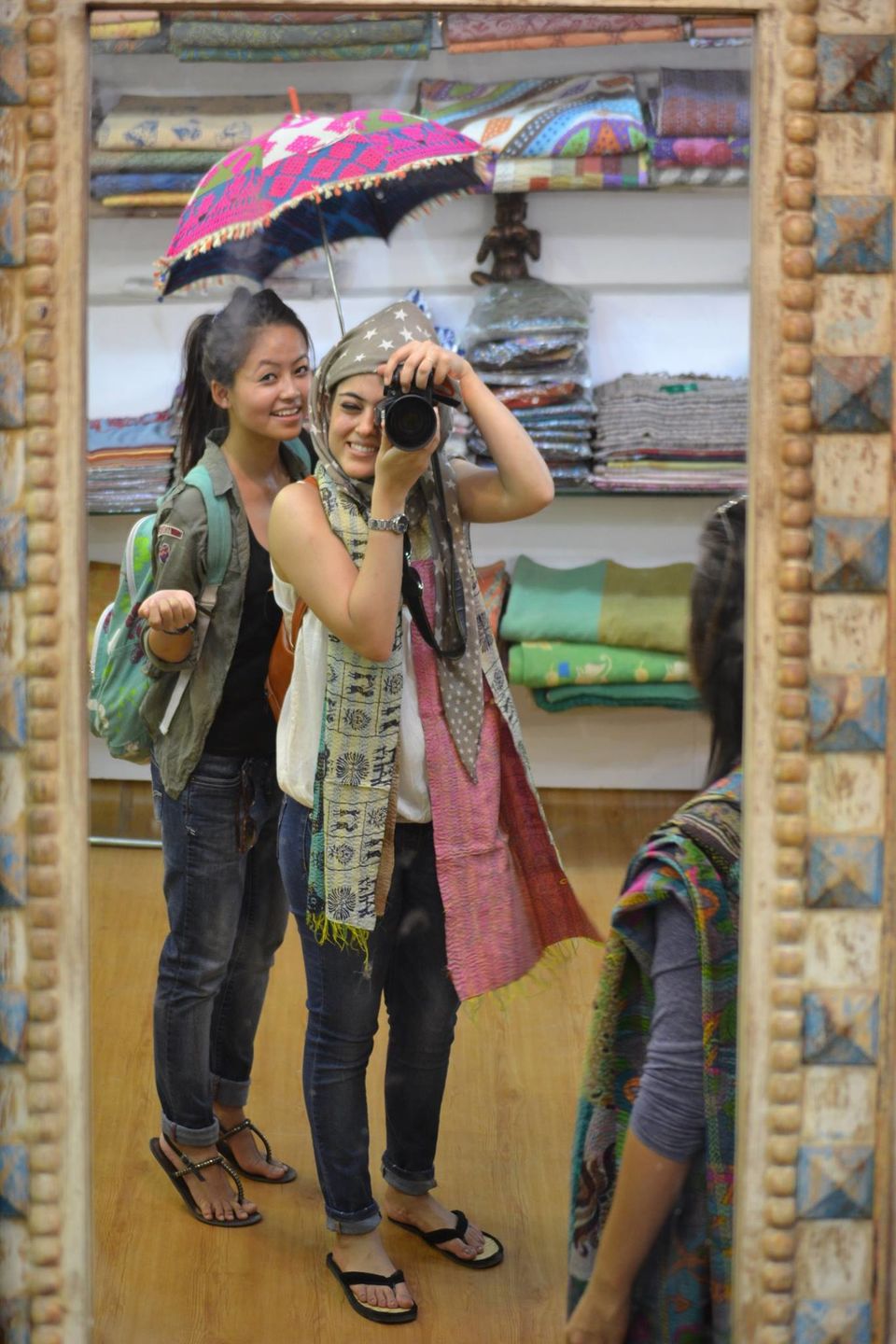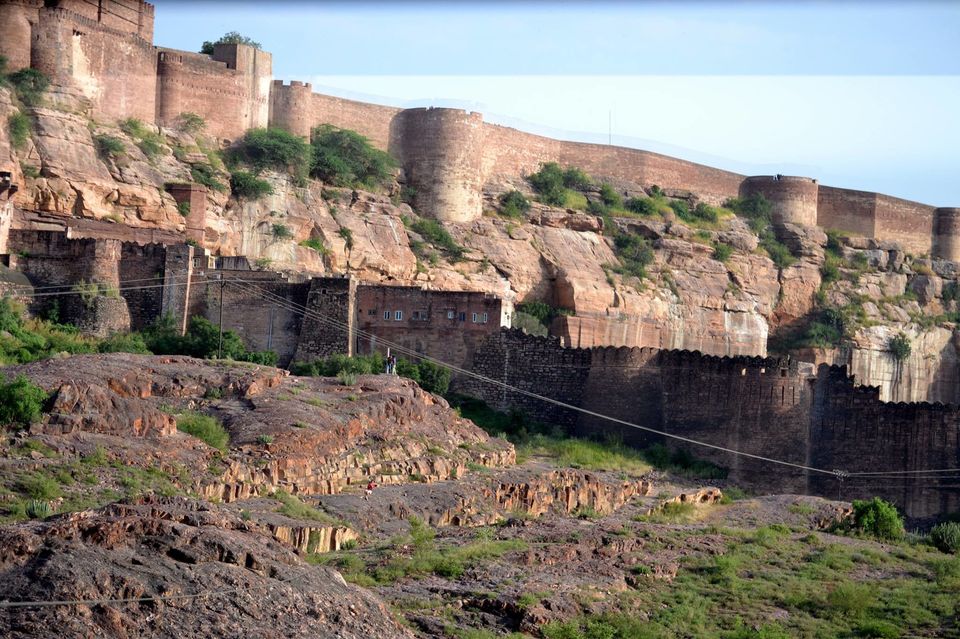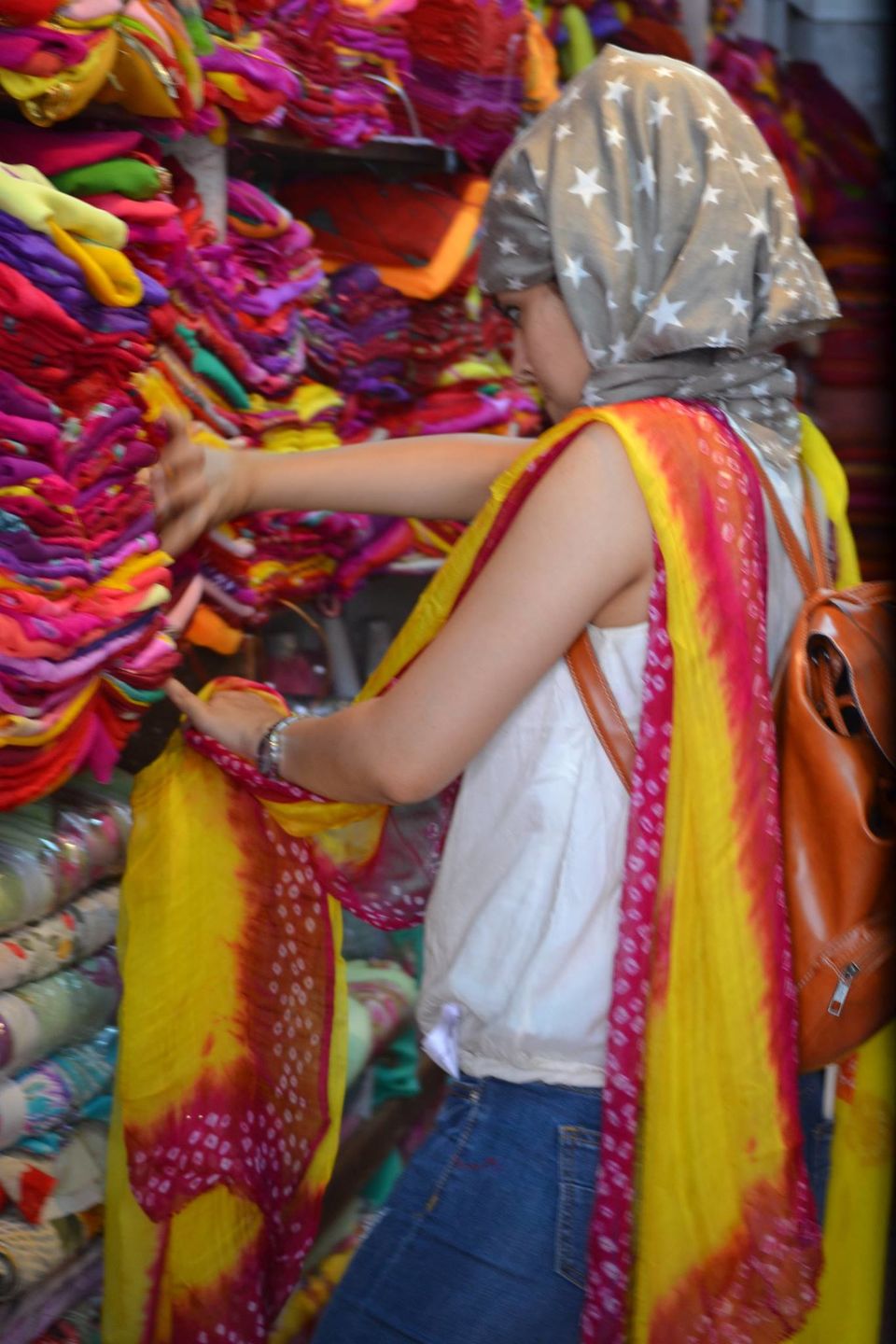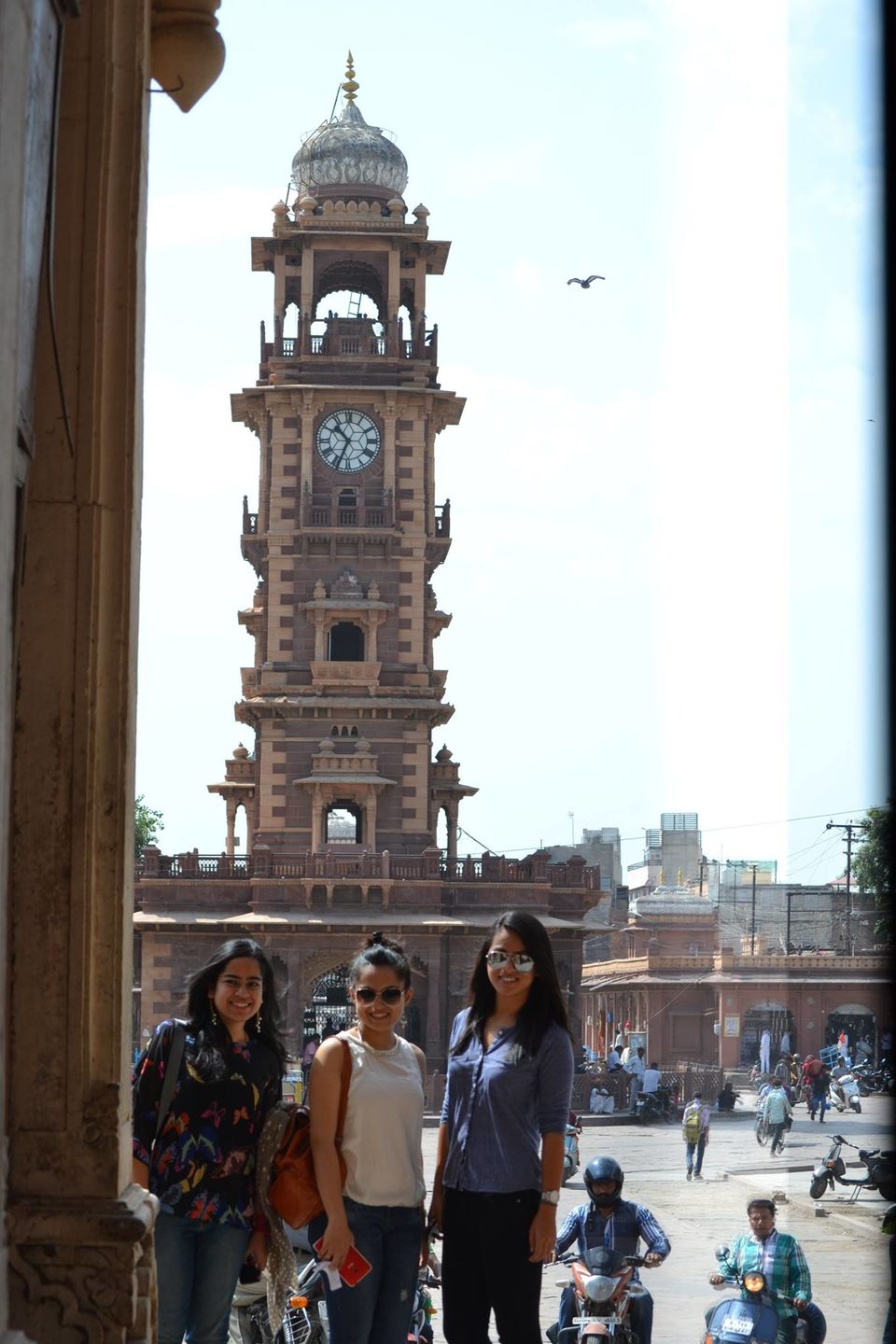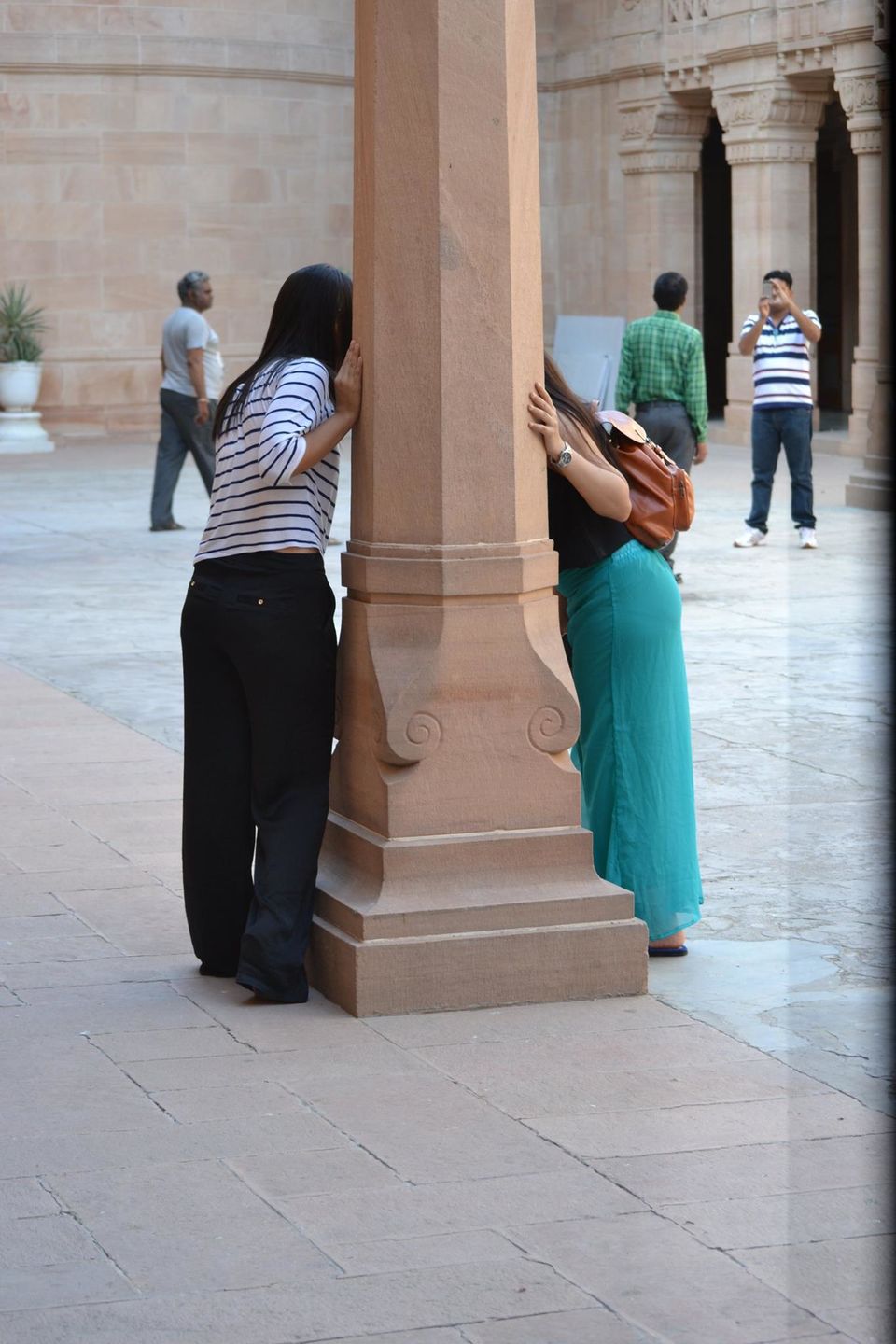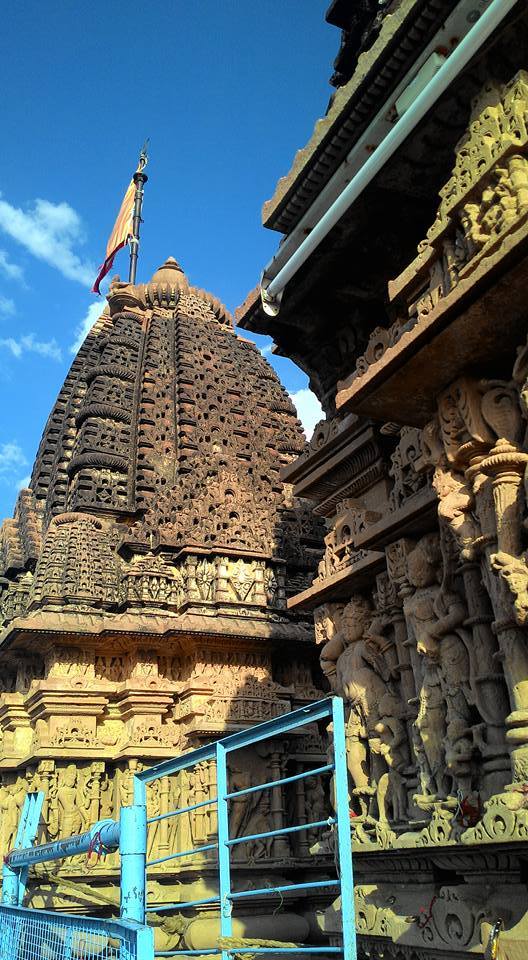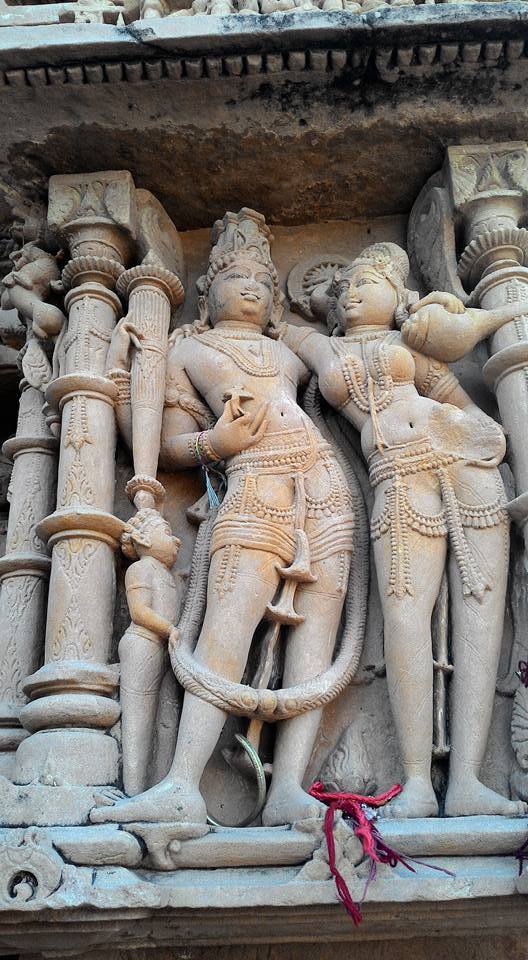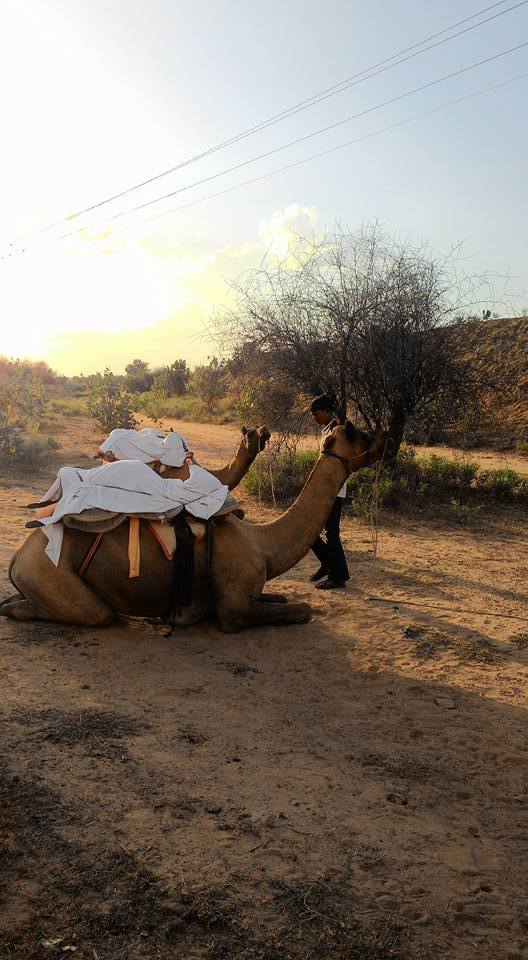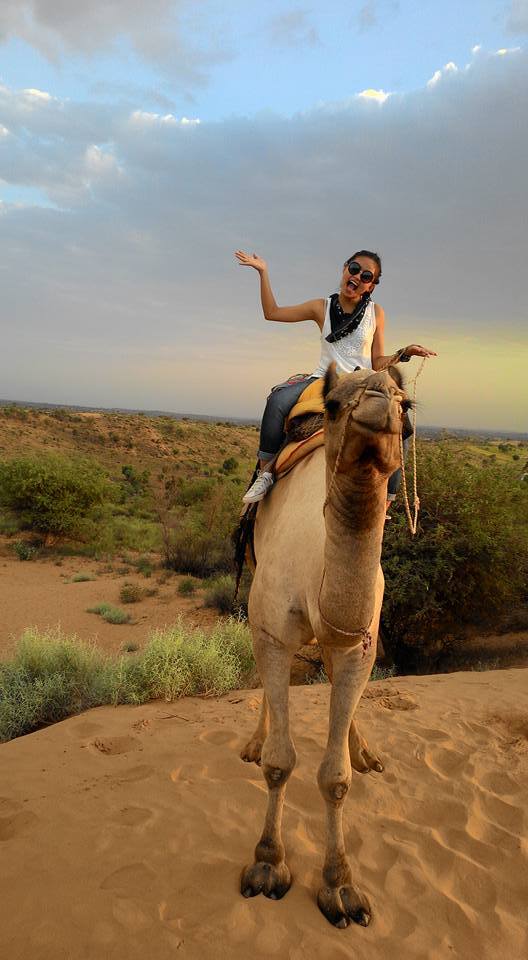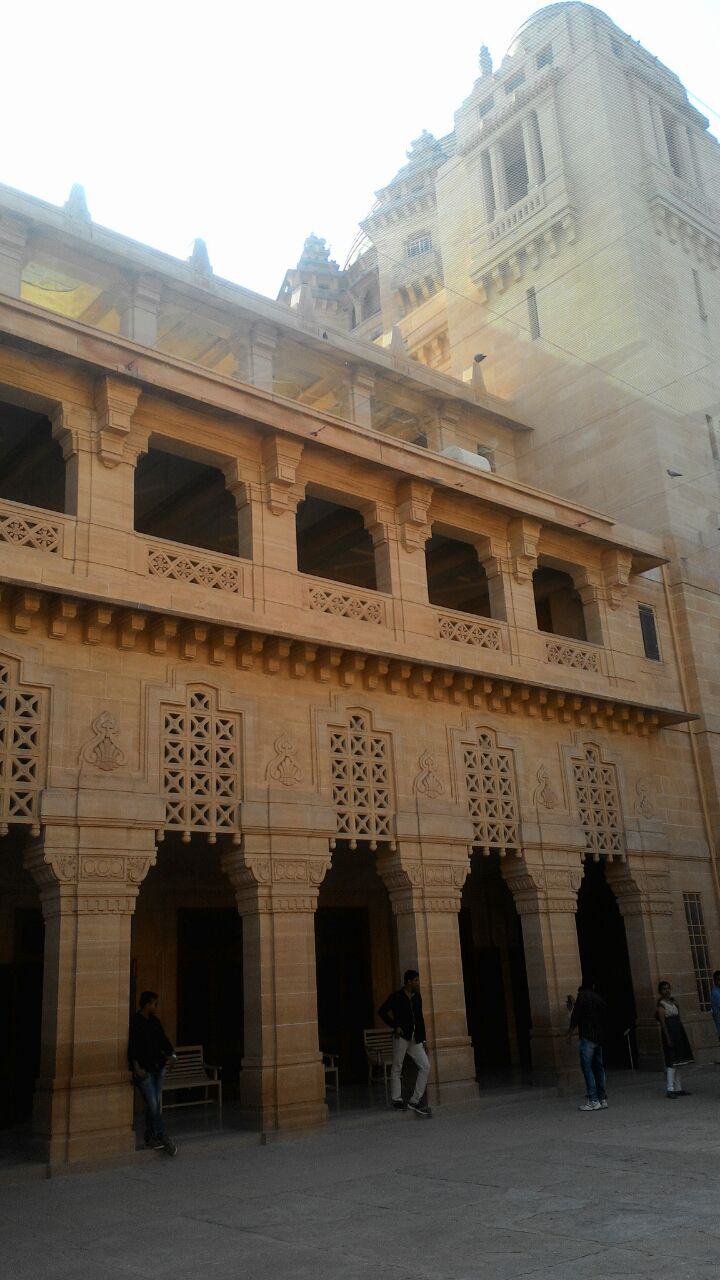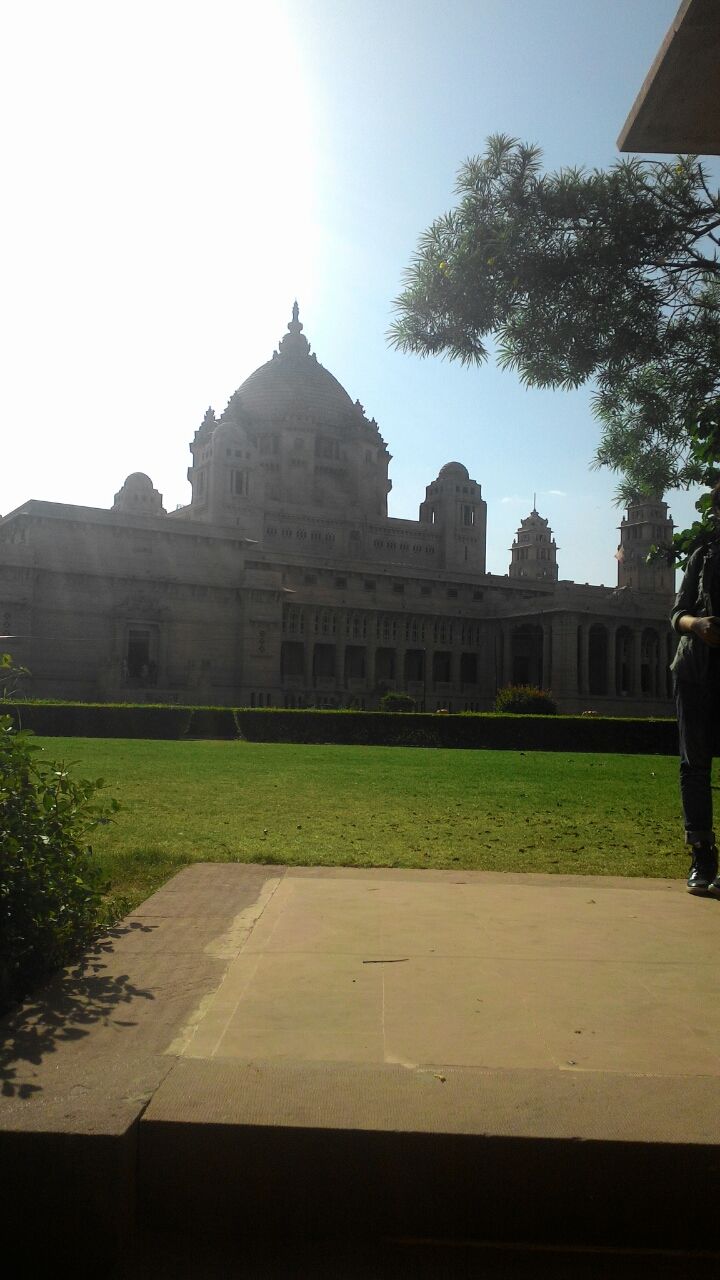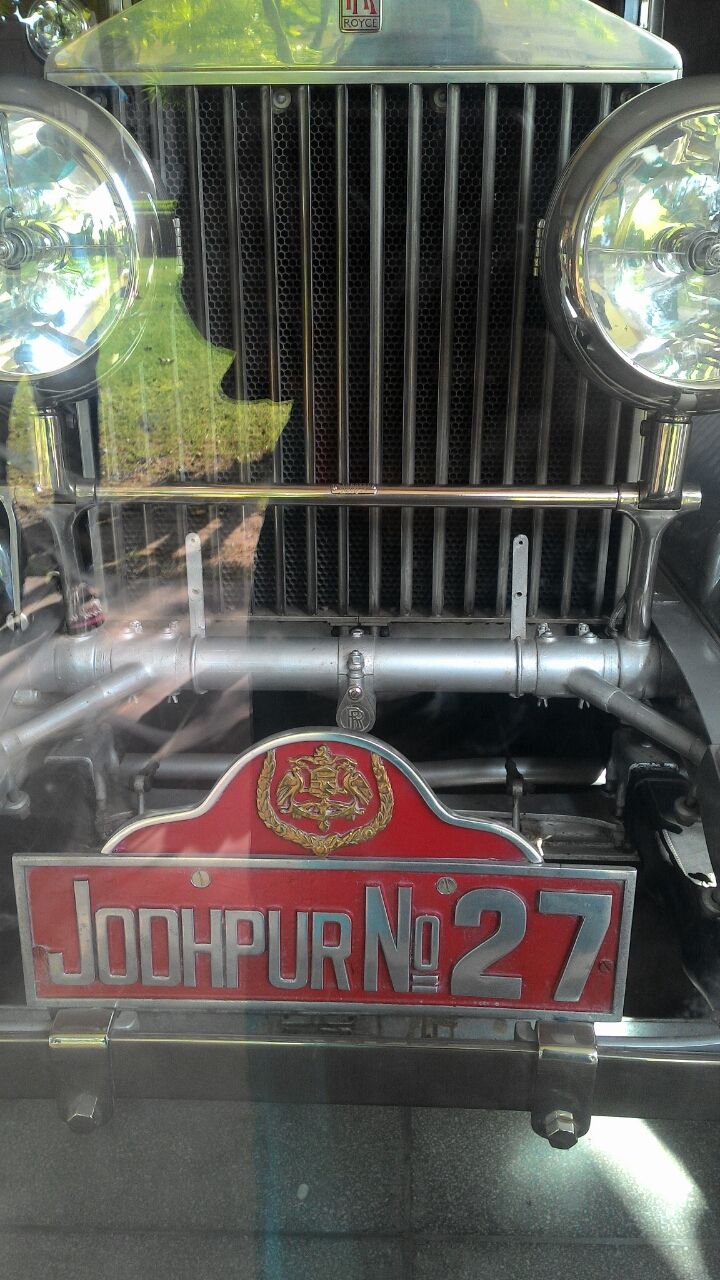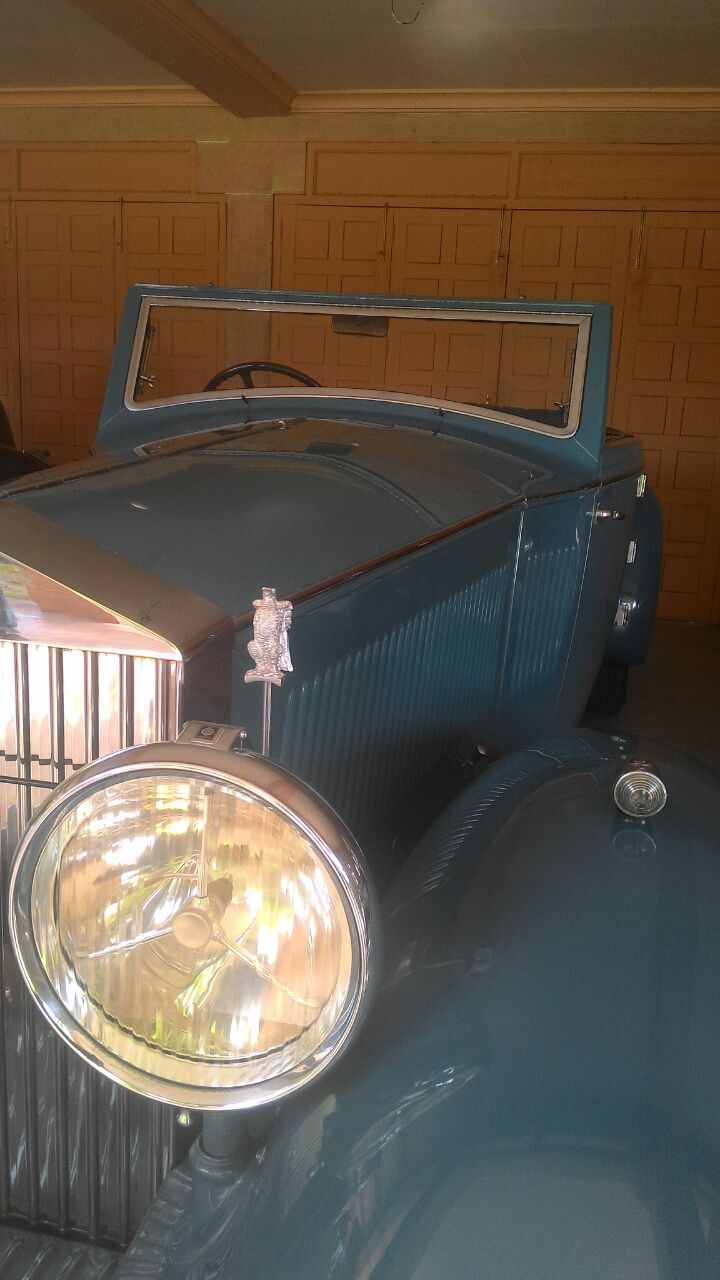 *Jodhpur - The Blue city , is one of the favourite tourist destinations in Rajasthan. The glorious past of Jodhpur is personified through various palaces, monuments, and forts.
Last year, we were backpacking at Rishikesh, so we thought let's give Rajasthan a try, and chose to go to Jodhpur. I believe it's best to travel during the off season,because not only you get a good bargain anywhere you stay or travel, but the places are less crowded too.
Since we were on a budget trip, we booked our train tickets to Jodhpur well in advance. Usually the trains to Jodhpur originate from Old Delhi Railway station, however they also stop at Delhi Cantt, from where we boarded the train.
Day 1 %E2%80%93 Consisted of arriving into Jodhpur early morning. Booked a pre-paid auto to our Hotel Haveli, makrana mohalla, which was hardly 15 minutes away from the station. The hotel staff was very friendly, and the rooms were traditionally set up.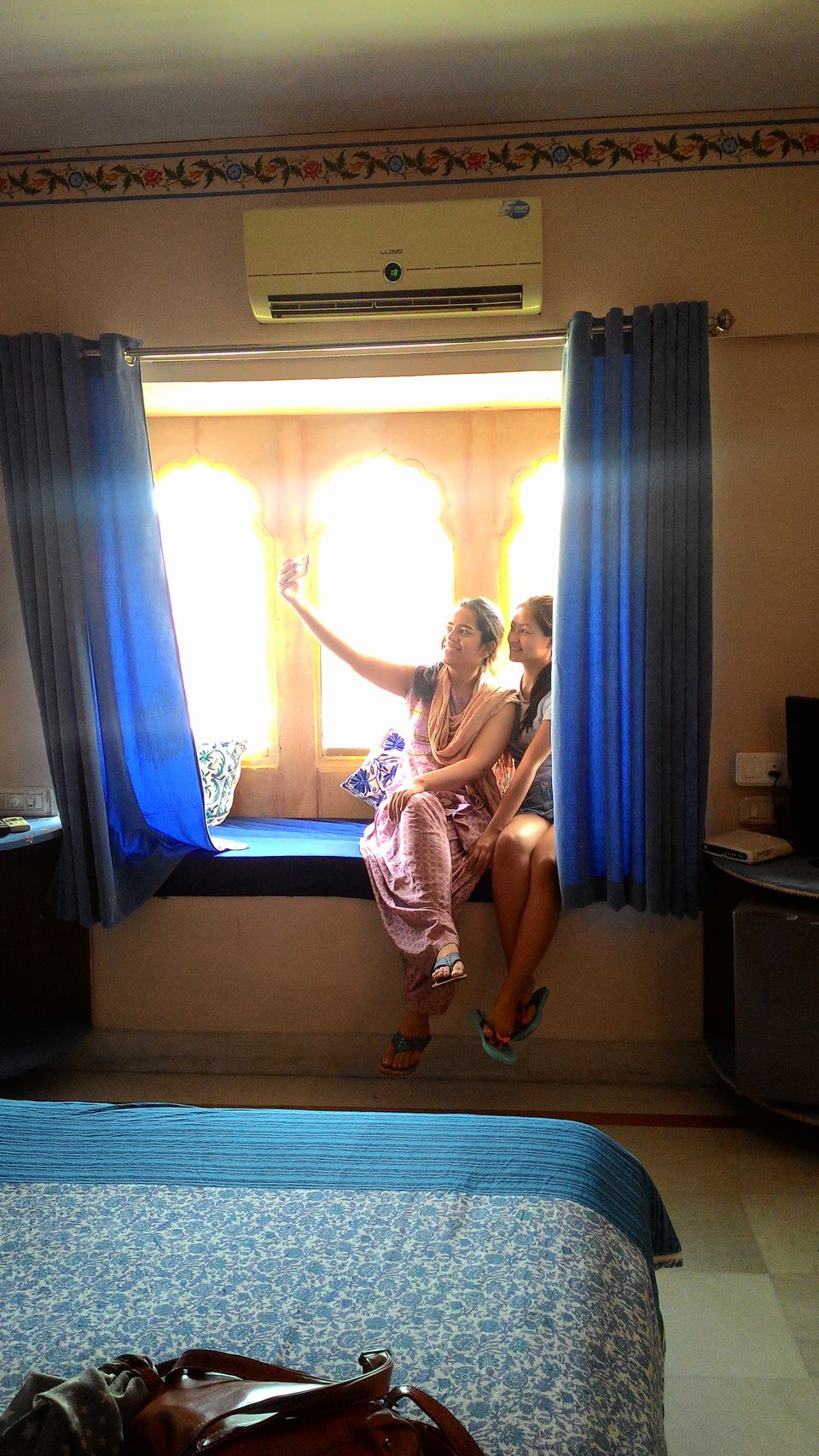 Our Room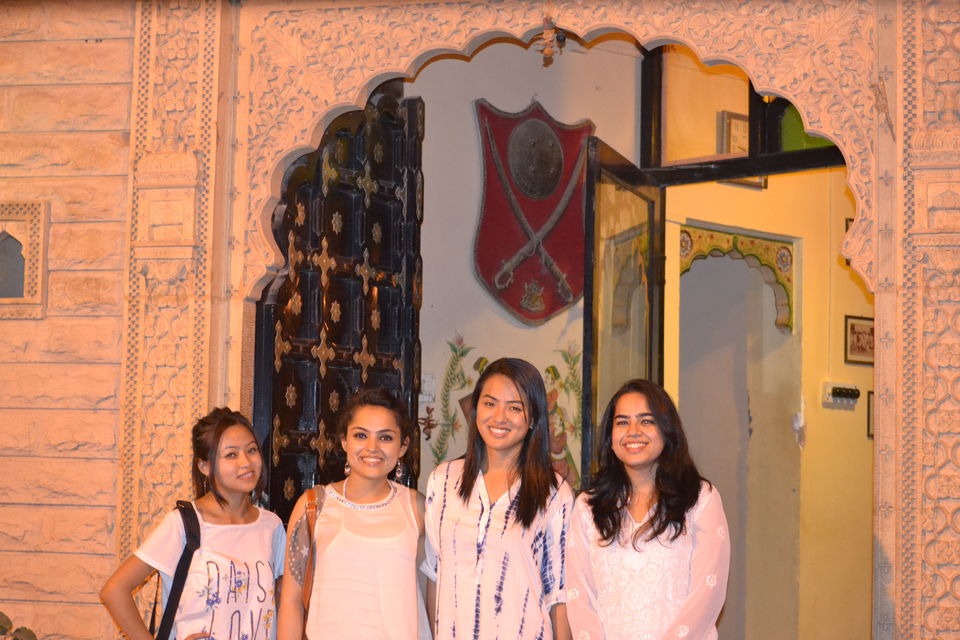 Entrance of Hotel Haveli
I had already made the reservations online from the goibibo app, and got a discount too!
Around 11 am we set off to visit the Mehrangarh Fort - largest fort in Rajasthan which was built in 1498.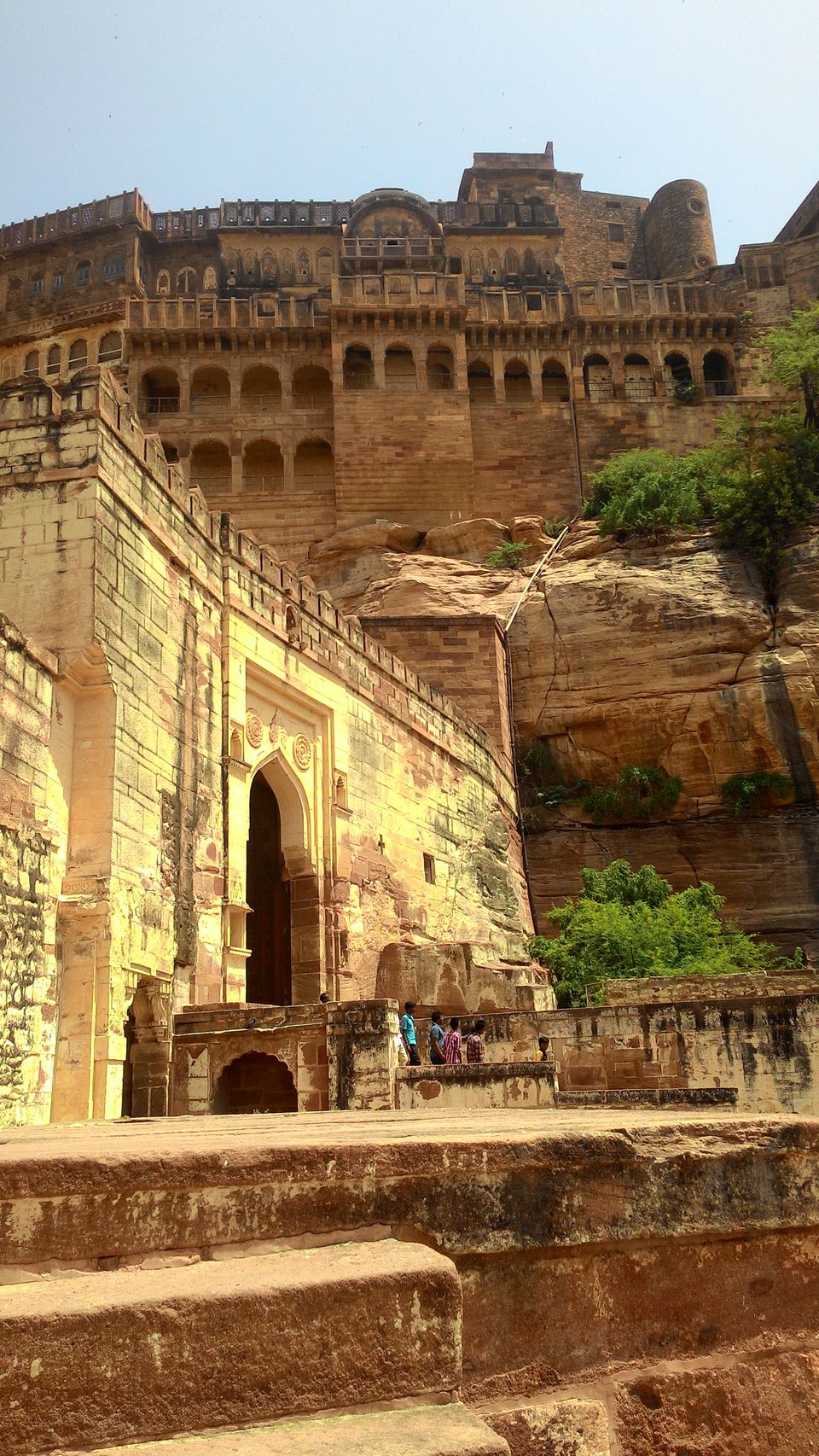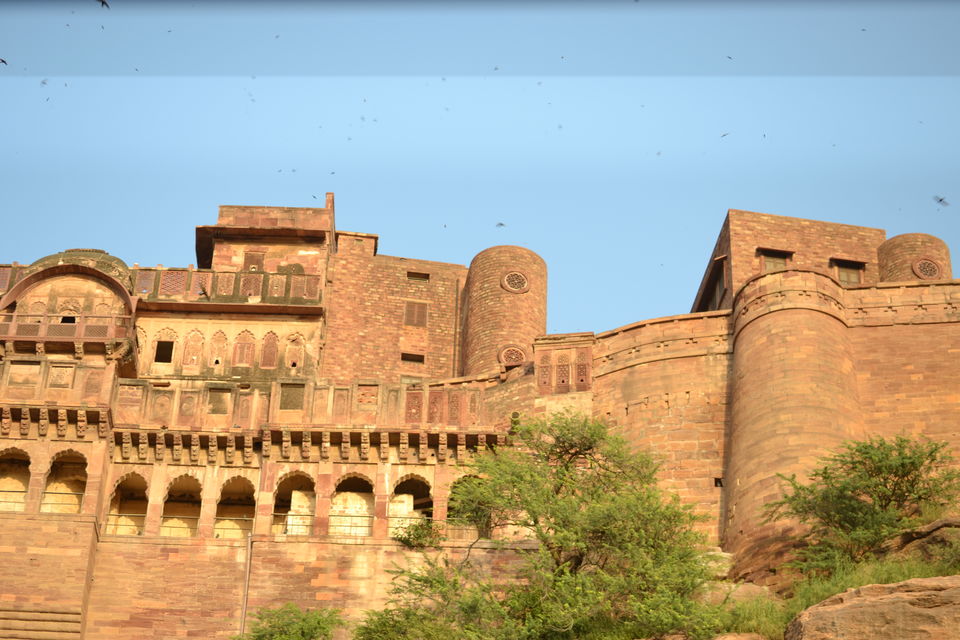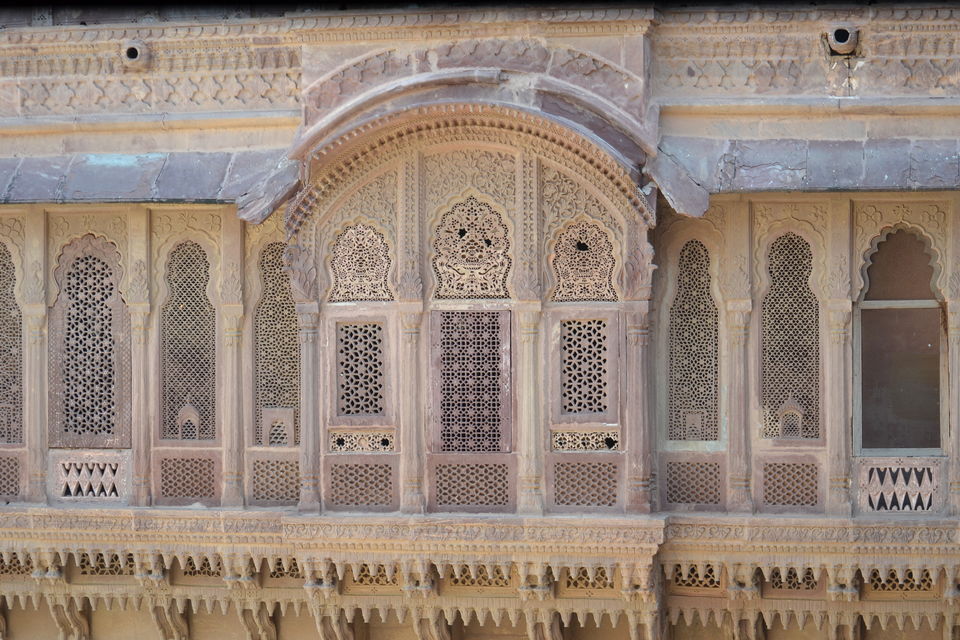 You require at least 3-4 hours to take a complete tour of the magnificent fort. It has museums, handicraft stores, a restaurant and cafe inside it.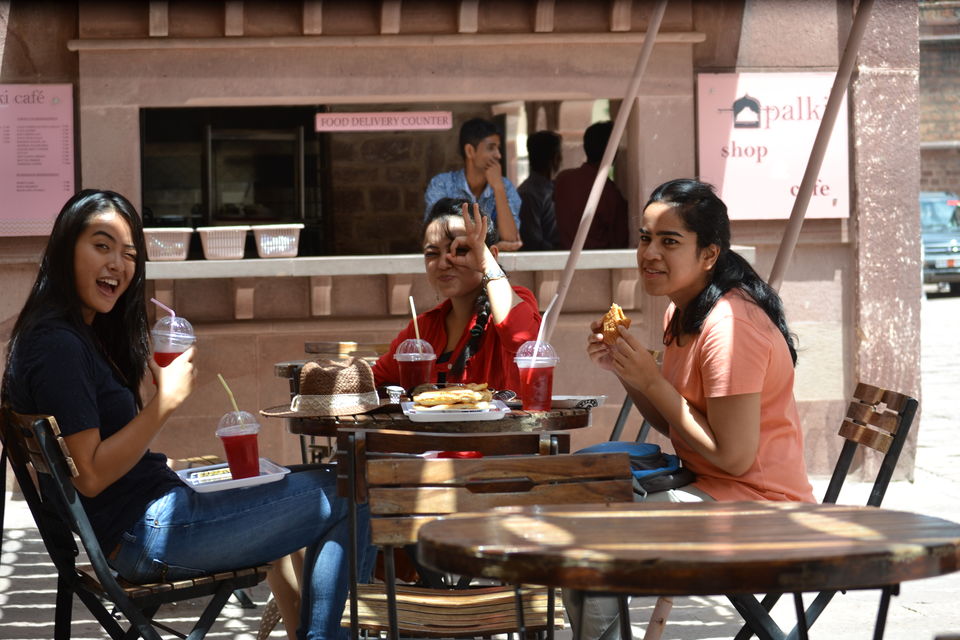 The hotel staff provided us with a map, and the directions to reach the fort. It was hardly 15-20 minutes away on foot, so we decided to walk, and get a glimpse of life in Jodhpur. We met many locals on the way, who were very friendly and also ever ready to get their pictures clicked.
The evening was reserved for some adventure. An English owned company 'Flying Fox' operates a zip tour out of the beautiful Chokelao Gardens within the fort. I had made the bookings online and got a discount. You can book the time slot when you want to do the flying fox. There are 6 different ziplines, of various lengths and they guarantee fun, speed, and a mesmerizing view of Jodhpur to you.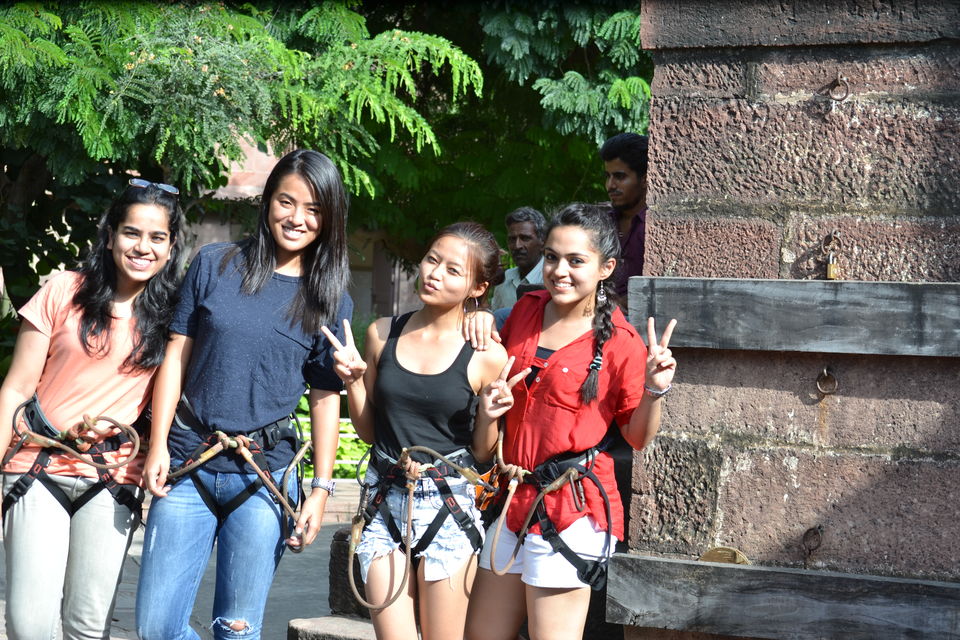 Here is a video of the flying fox that I found on youtube.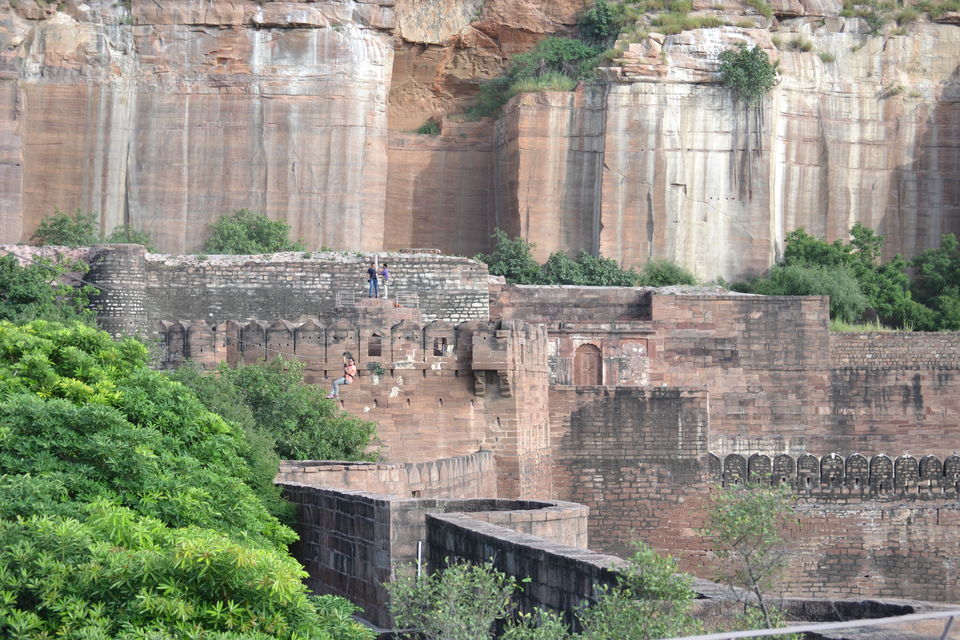 After a day full of sightseeing and adventure it was time to relax and feed ourselves. You will find a lot of rooftop restaurants in Jodhpur offering a lit up Mehrangarh fort as a backdrop. We decided to dine at 'Jhankar Choti Haveli Restaurant' which was 2 minutes walking distance from our hotel.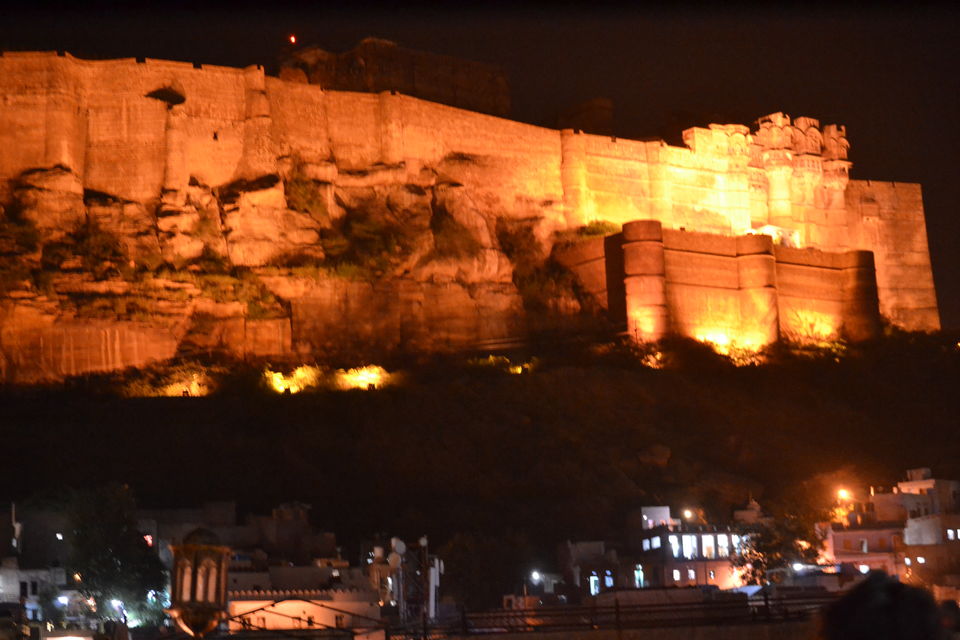 Day 2 - An all girls trip is incomplete without some shopping. So the next morning was reserved for shopping, the main market is in and around the Ghantaghar- Nai Sadak, and Sardar Market. We decided to walk till the market as it was hardly 15 minutes away.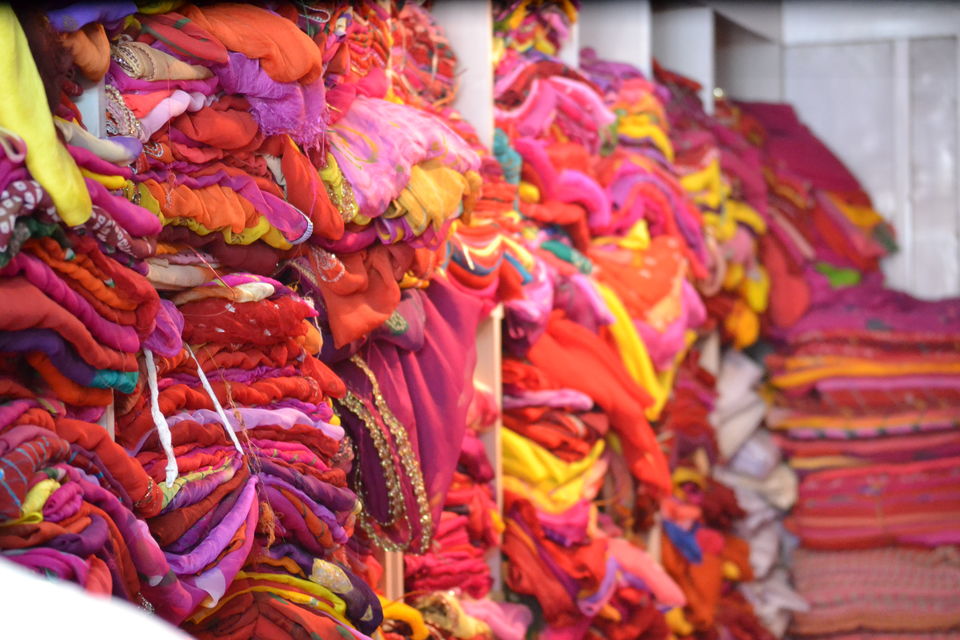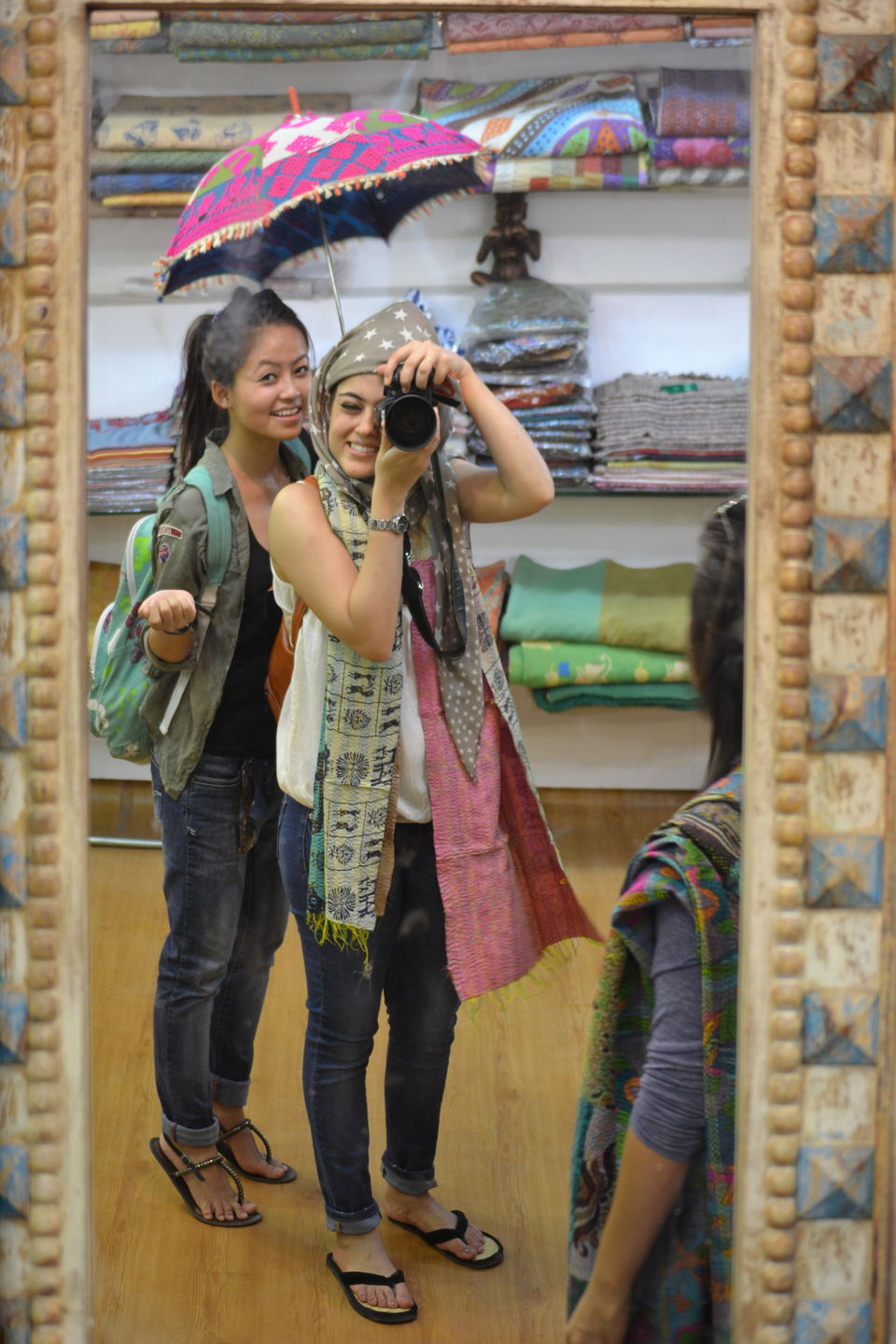 Don't forget to buy the famous Bhandhej - a.k.a tie and die saris and dress material. Mojris or Jootis are a must buy too. We also visited the National Handloom which is a four storey building, with everything to buy under one roof. The prices are fairly marked, and the shopping here is hassle free. While you are shopping, do visit the 'Janta Sweet House' for some excellent sweets and snacks, also don't forget to try the yummy lassi.
Later in the afternoon we headed towards Umaid Bhavan Palace, which was a treat to the eyes.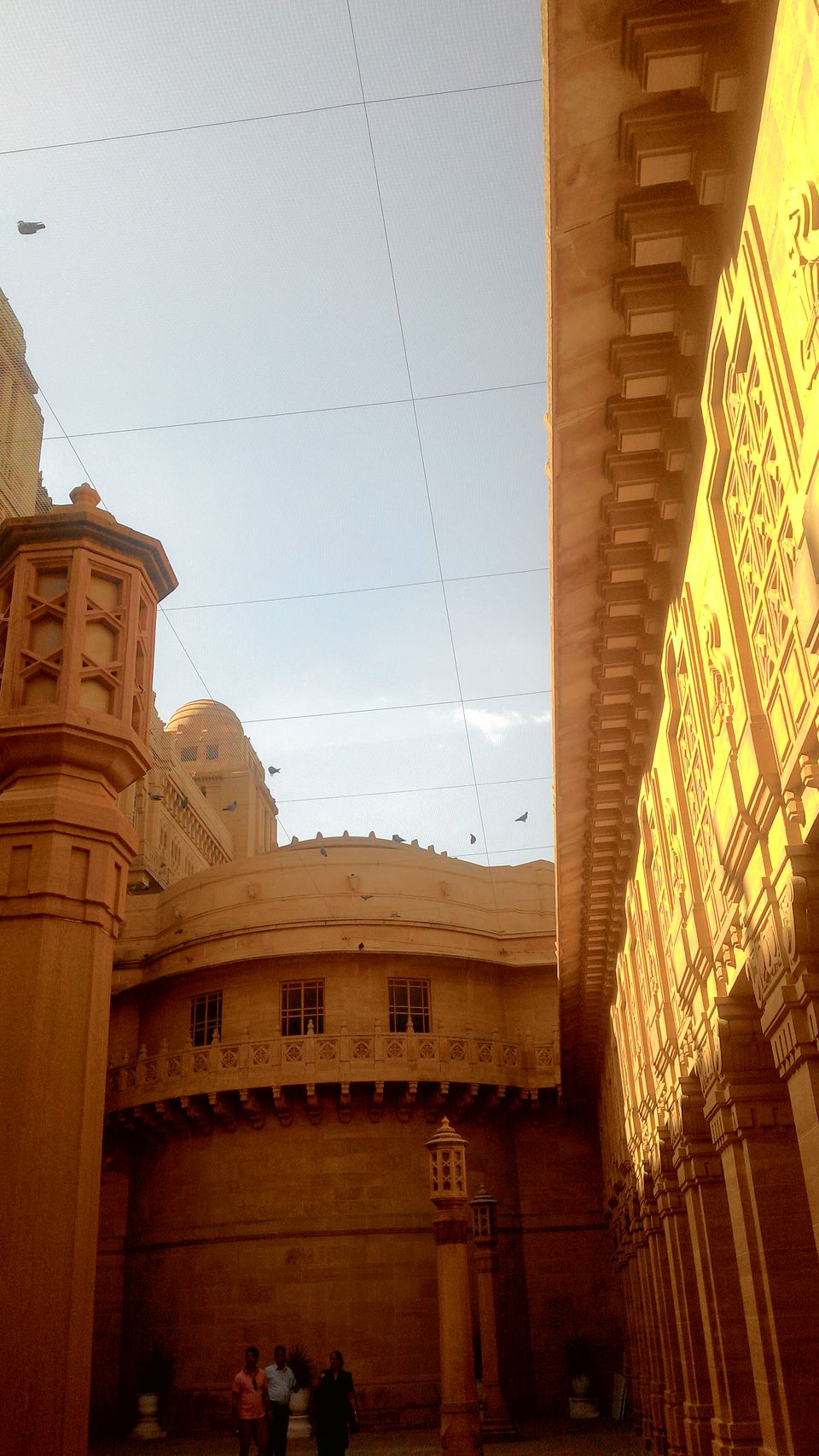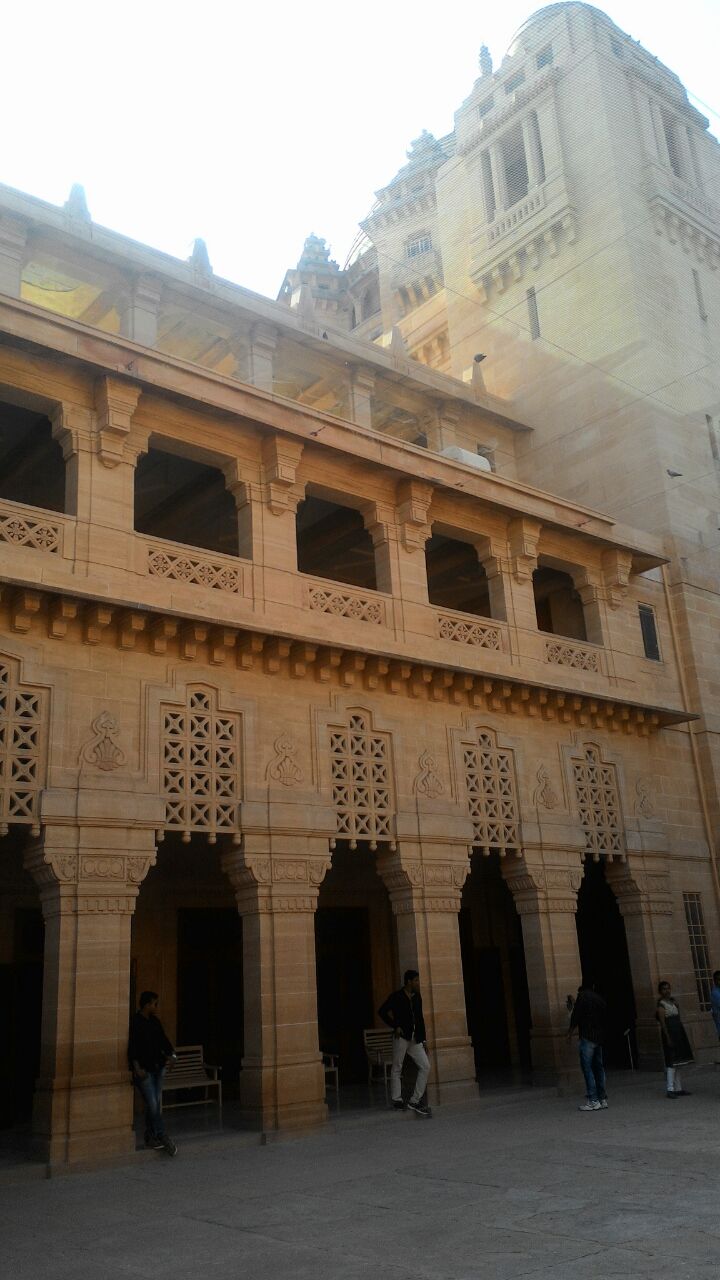 A part of it has been converted into a museum which is open to public, a part has been converted into a hotel, and the members of the Royal Family continue to reside in the other part of the palace. While you are here, don't forget to see the collection of vintage cars on display.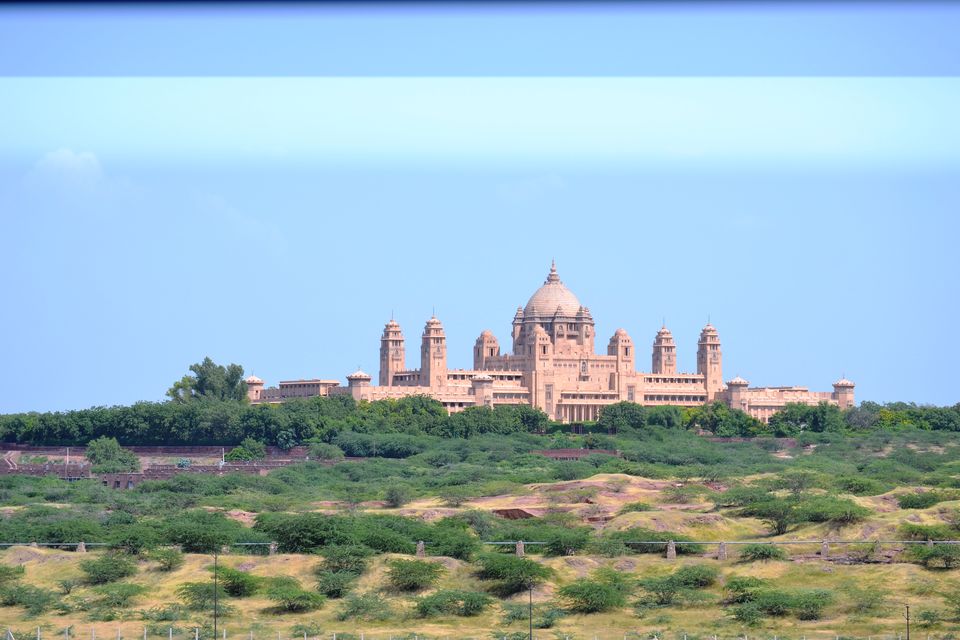 After Umaid Bhavan, we were on our way to 'On the rocks' for some drinks and dinner.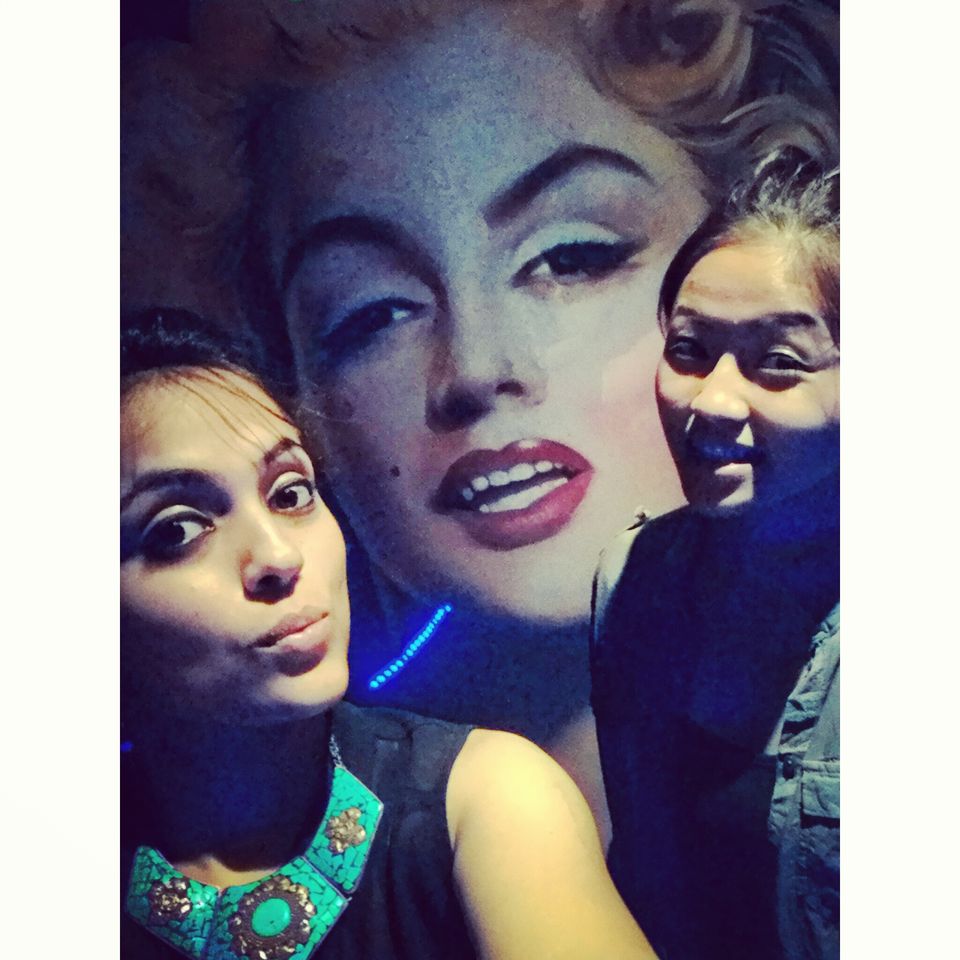 It is situated next to Ajit Bhavan palace. The entrance to OTR consists of a door, however as soon as you enter, this place explodes into a massive area divided into if i am not wrong 6 sections, with the options of fine dining restaurants both indoor and outdoor, pub, and bar.The ambience is impressive.We decided to move into the pub named Rocktails, which offered good drinks, decent food, and a dance floor playing both hindi and english numbers.
Day 3 - In the morning we visited National Law University to catch up with some friends. We came back to the hotel, ate lunch and were off to Osian- the ancient village in Jodhpur which is approximately 50 kms from the city for camel safari.We had booked this trip through the hotel itself. Osian is also known as the Khajuraho of Rajasthan, because of the various carved temples situated here. It is also an oasis in the Thar desert. The cab booked for us took us from hotel to Osian in about 1 hour and 30 minutes, where we visited the Osiyan temple,
and then arrived at the sandy part of the village, where our camels were waiting for us.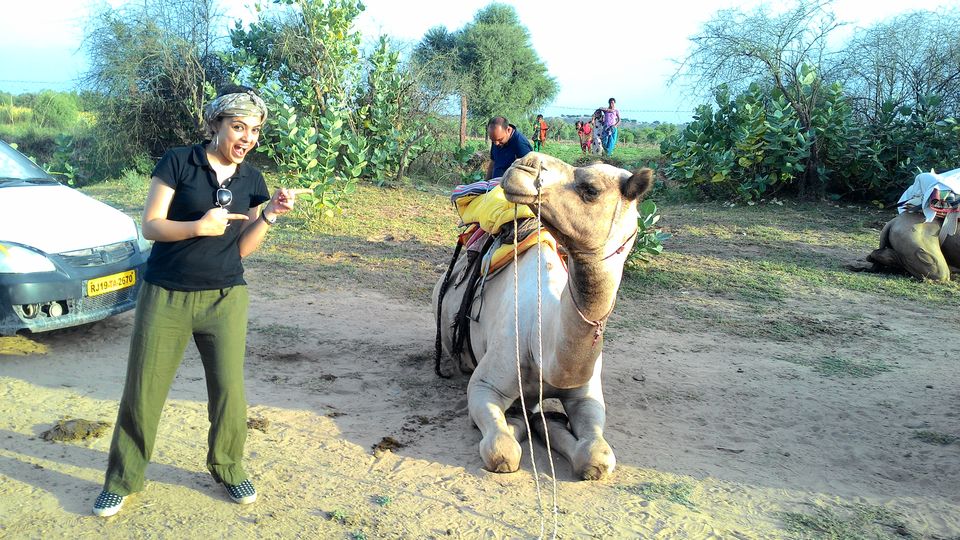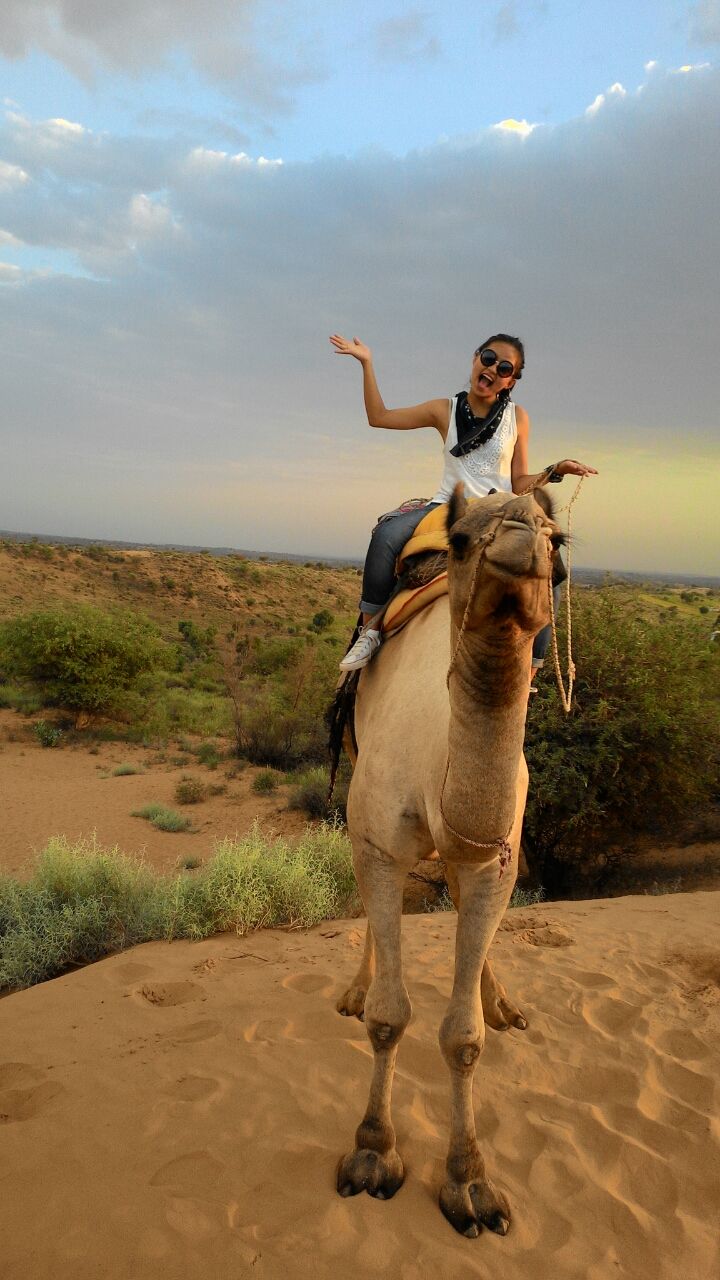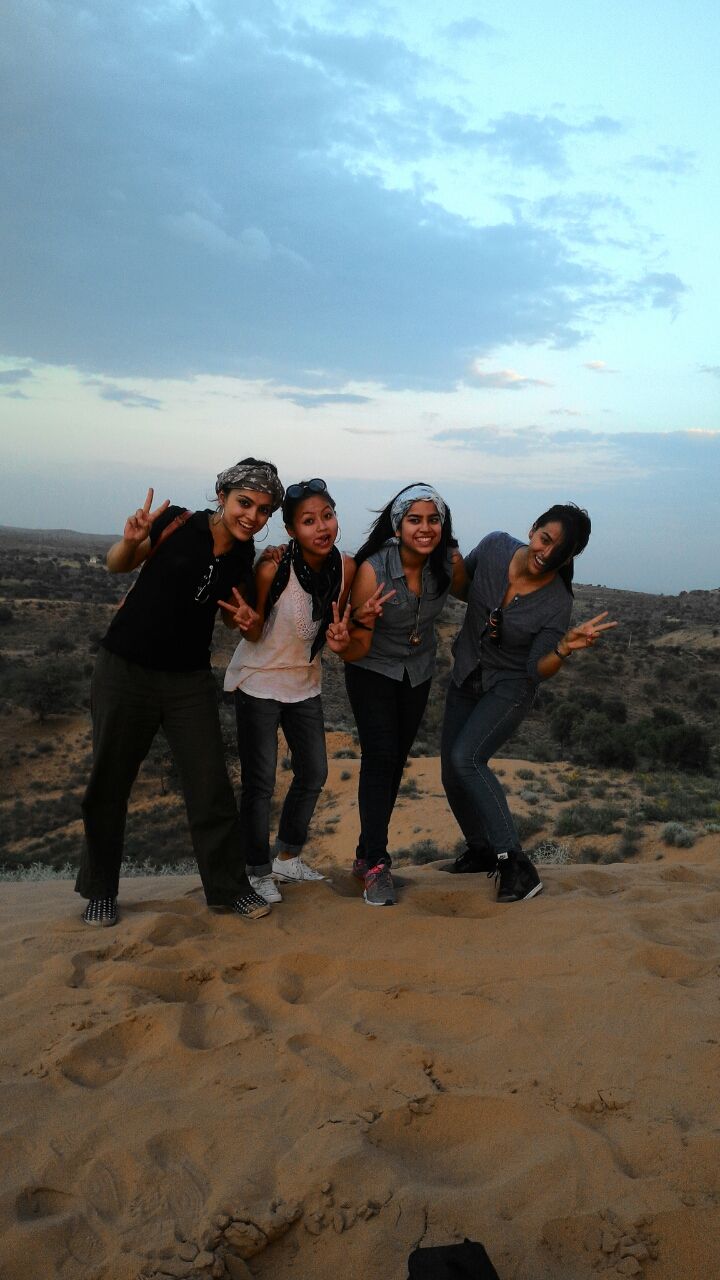 We started with our camel safari, and reached a point from where we could see the setting sun.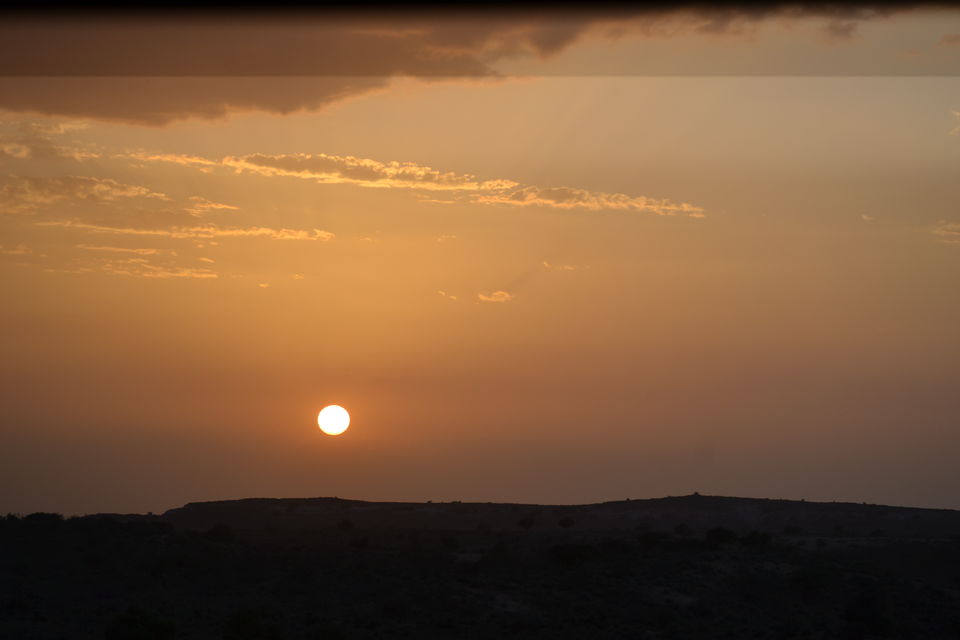 The weather was windy and lovely. The sun looked attractive. And it was a romantic end to our 3 day trip in Jodhpur, next day we were to come back to our city life, work and the daily hustle-bustle. If only we could go back in time, I wish to go back to that calmness of the sand, that wind, and that setting sun.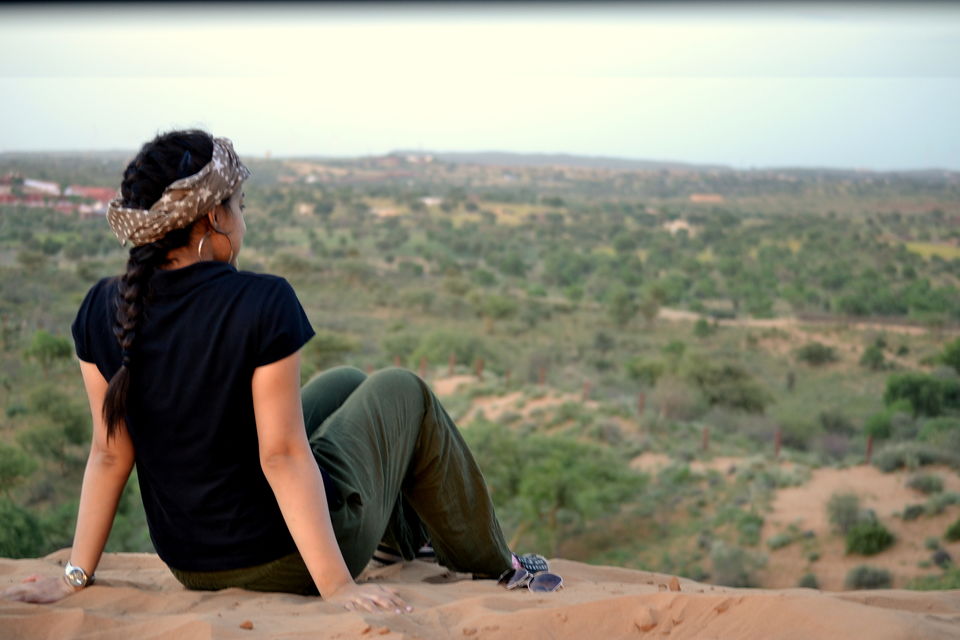 Very affordable , and has traditionally done up rooms. The hospitality of the staff is impressive too.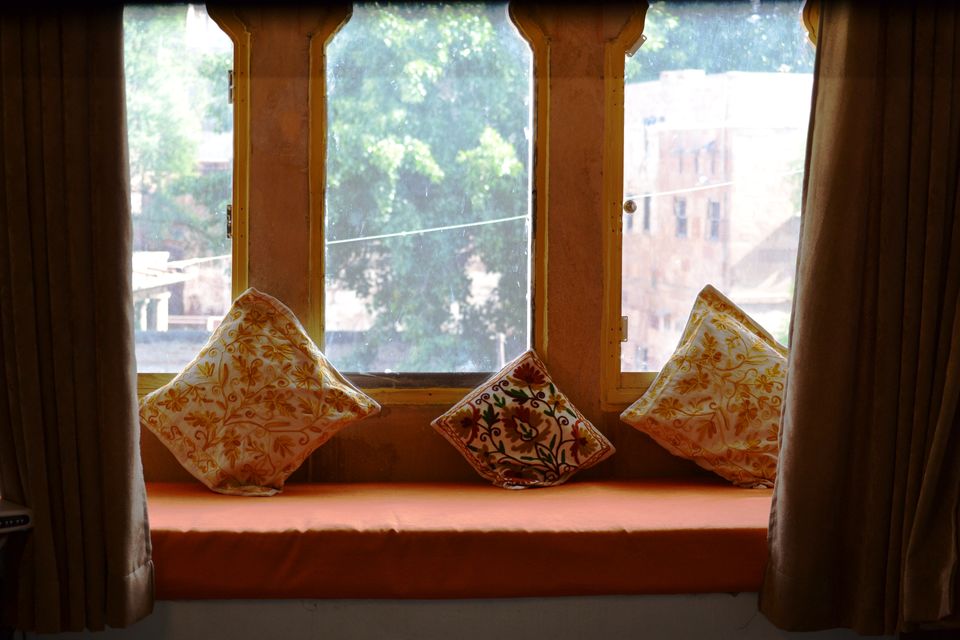 As you enter 'OTR' it has been divided into different parts offering fine dining, or pub, or a bar. You can opt for a candle lit dinner, or chill with your friends in the pub and shake a leg to the great music being played.
Also known as 'Khajuraho of Rajasthan', its an oasis in the Thar desert. You should visit here to get a glimpse of life in bishnoi villages, visit ancient temples, enjoy a camel safari, or to do desert camping.