Trip to the city of lakes - Udaipur :
Udaipur City palace : Rajasthan is most famous for various palaces it has within the state . Almost every big city in rajasthan has its city palace and Udaipur has a magnificent one! At a distance of 3 km from Udaipur City Railway Station, Udaipur City Palace is a beautiful royal palace complex situated on the banks of Lake Pichola in Udaipur city of Rajasthan. This majestic City Palace is among the top places to visit in Udaipur and often distinguished as the largest palace complex in Rajasthan.
The City Palace was built by Maharana Udai Singh, when he shifted his capital from Chittorgarh to the new found city of Udaipur. The Palace was built over a period of nearly 400 years, with contributions from several rulers of the Mewar dynasty.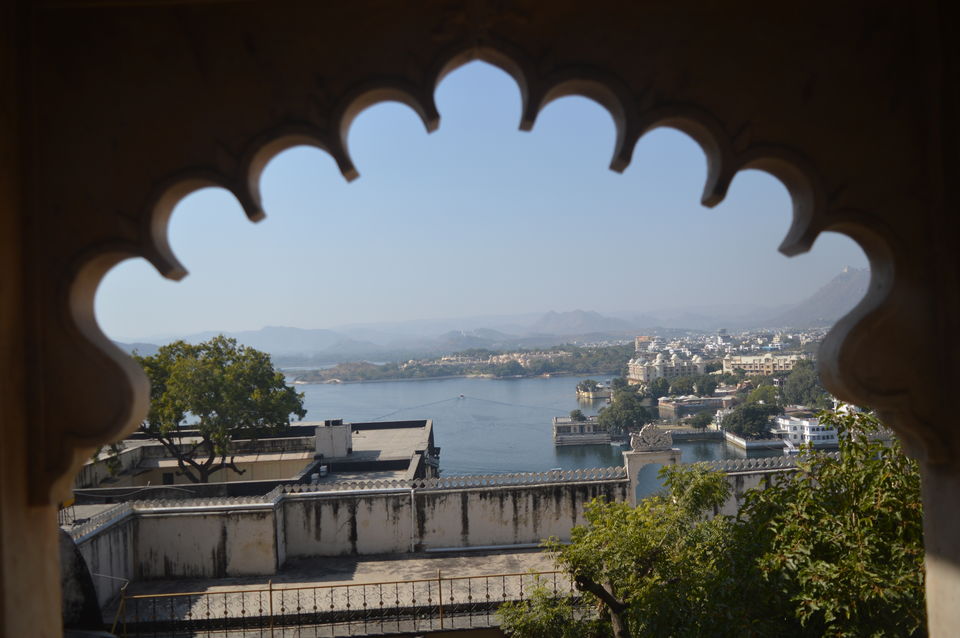 Jalmahal : Just like Jaipur , udaipur also has Jalmahal aka lake palace . Taj lake palace is the most romantic hotel in the world and you surely gotta try this some day .
Bagore Ki Haveli : This grand old palace has 138 rooms, a number of courtyards and balconies where intricate glass and mirror work is on display along with costumes, Mewar paintings and modern art.
Interesting items to view are artefacts from Rajputana culture such as jewellery boxes, hand fans, hukkas, etc. The local artists put up a folk dance performance in the evening which you should definitely not miss!
Saheliyon Ki Badi : A popular park in Udaipur with many fountains, lotus pond, marble elephants, landscaped gardens, beautiful flowers and a small museum, Saheliyon Ki Badi is 'Garden of Maids'.
The centre has black marble kiosks that are its main attraction, along with displays of royal household objects, the garden was once a recreation park for Maharana Sangram Singh's queen and her lady friends.
The garden is mainly divided in two parts , one part has trees which will sooth in the season of summer while the other part has trees which will keep you warm in winter . The garden is a great piece of historic gardening techniques.
Apart from this there are many other places like gangaur ghat , eklingji temple , maharana pratap memorial , shilpgram which one should visit.