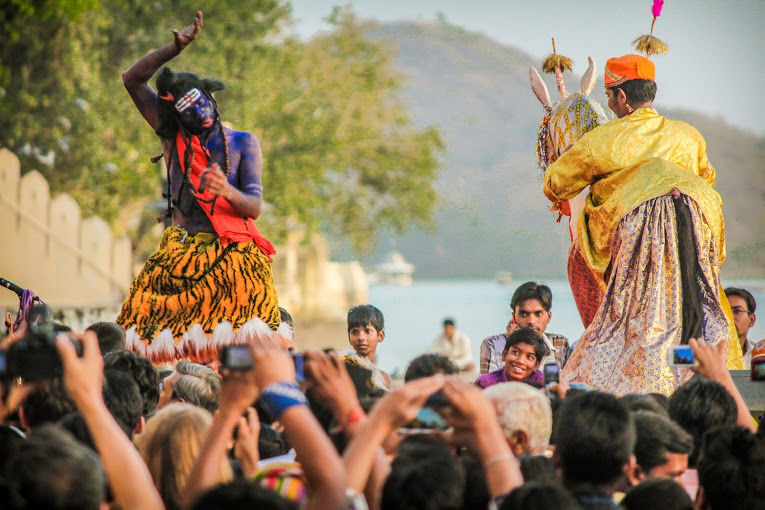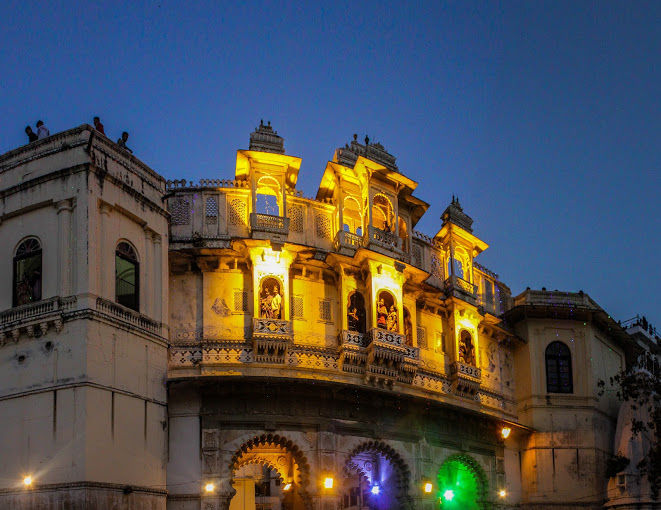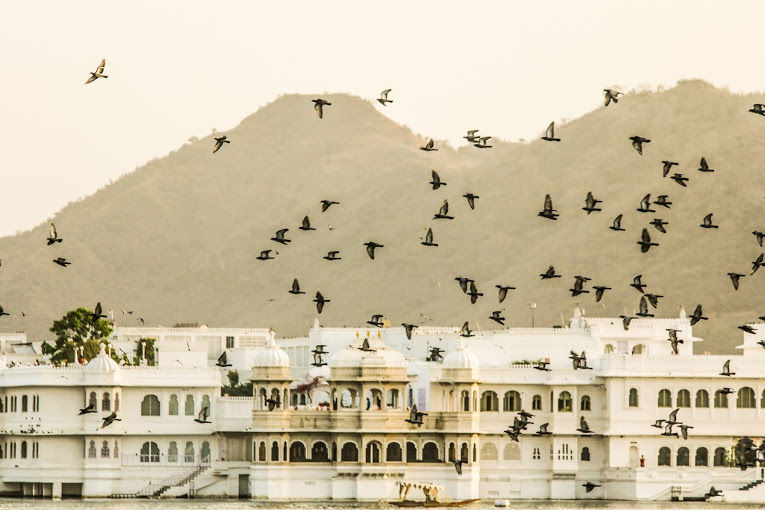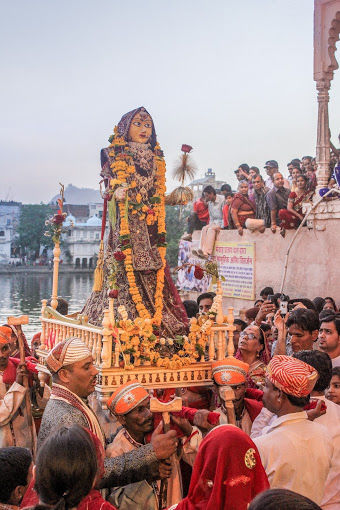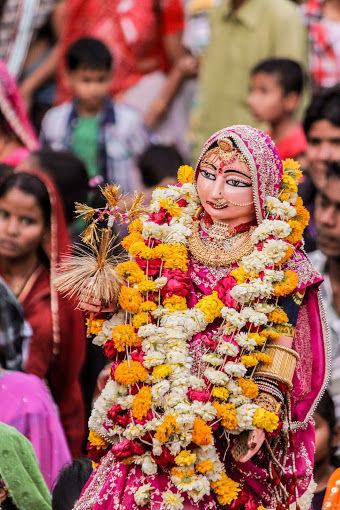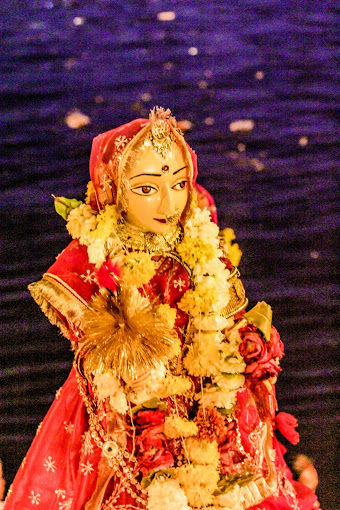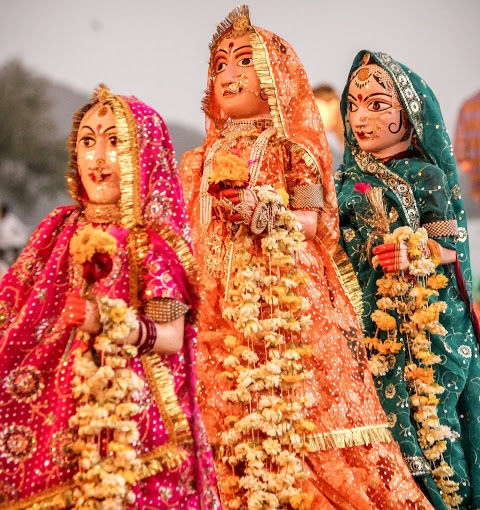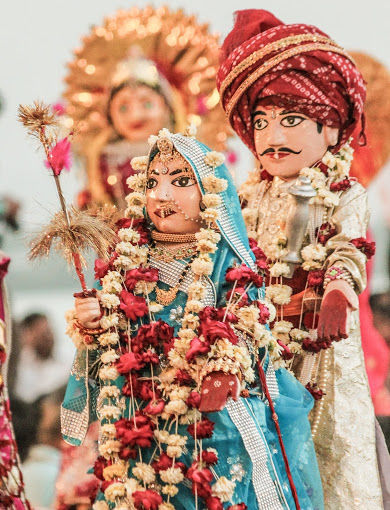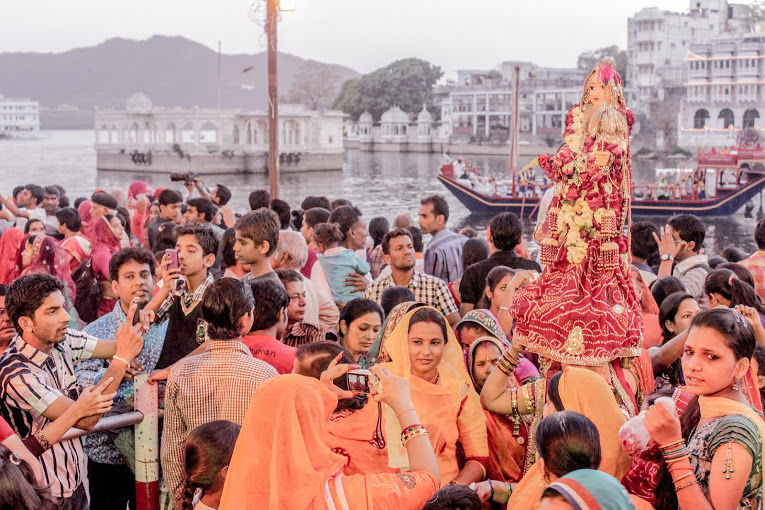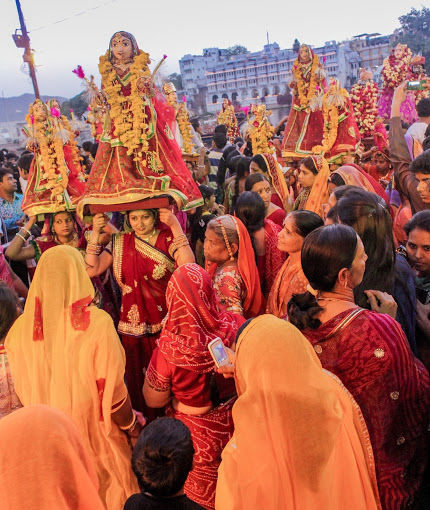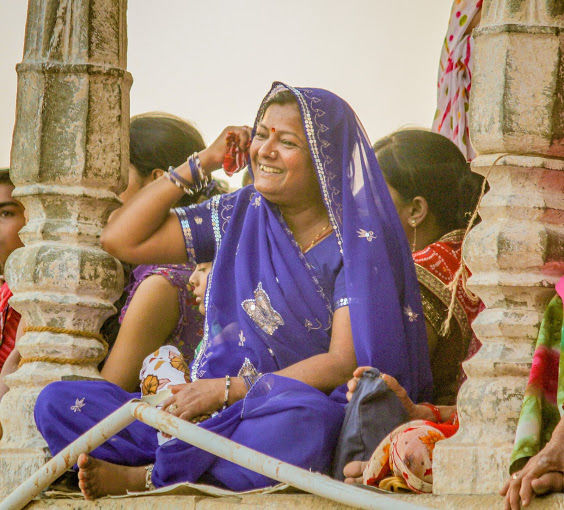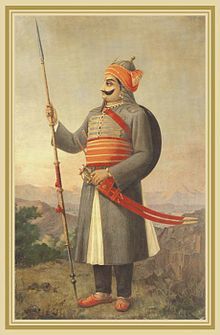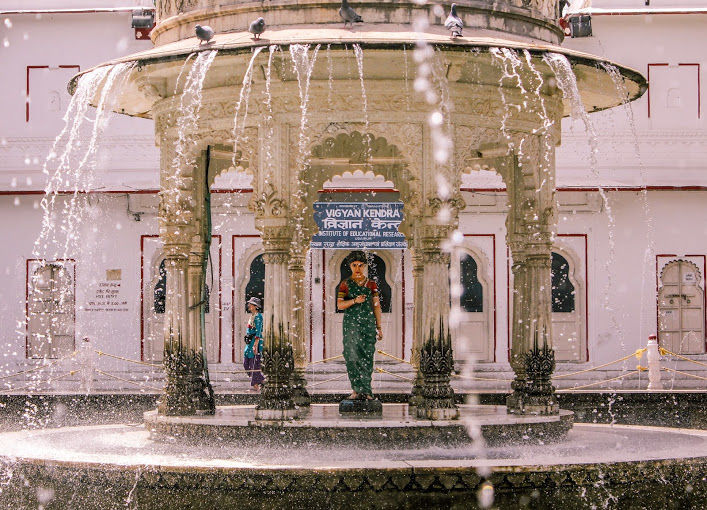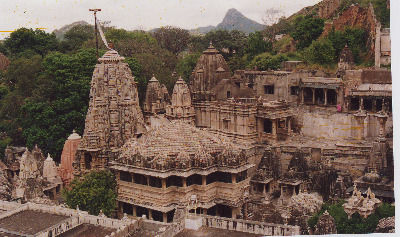 Udaipur the erstwhile capital of Mewar Kingdom has been called the "Venice of the East" due to its lake side hotels and forts. Udaipur also has the national honor of being called the City of Lakes . I instantaneously planned a trip to the royal city Udaipur in Rajasthan just a day before we actually undertook our journey. As I and my friends didn't have train tickets we took a bus . It took us 14 hours to reach Udaipur and I wasn't very happy with the bus but still it's the best thing you can get in the 11th hour. The condition of highways and the quality of public transport was appalling.
Udaipur is a city with a lot of history and it is reflected in the forts and monuments one comes across while visiting this city.We got a room in the Gulab Bagh area of the city, the hotel was good and staff there helped us in booking a cab for touring the city. We spent some time at the Fateh Sagar Lake and Maharana Pratap memorial. After this, we headed to Saheliyon ki Bari, which basically is a garden and courtyard for the royal maidens. By the time it was around 2 p.m. we decided to have lunch and then went to explore City Palace and Lake Pichola.We were lucky to have experienced sunset by the lake side and it was magical! The fort is so grand that you can't just capture its beauty in a picture, you have to be there to understand its grandeur scale .
Next day, we were lucky enough to witness the Gangaur Festival. Gangaur is all about honouring the goddess Gauri. A manifestation of Parvati (Lord Shiva's wife), she represents purity and austerity. Gangaur signifies Lord Shiva and Parvati together. It's believed that Parvati returned to her parental home during Gangaur, to bless her friends with marital bliss. On the last day, Parvati was given a grand farewell by her loved ones and Lord Shiva arrived to escort her home. We had planned the trip in sync with the festival dates and it was worth the travel and wait. Although the festival is celebrated all over Rajasthan, but especially in Udaipur it is celebrated specially for three consecutive days known as hari gangaur, chundari gangaur and gulabi gangaur.
I was pleasantly surprised to find that night-life was better than most of the cities in the state. I visited Fatehsagar Lake after dinner. We tried kulhad coffee (which is nothing but coffee served in an earthen pot, it has a distinctive taste to it ) in the local cafes. We walked down the road besides the lake and it was really good to see people hanging around with their friends and family.o, after spending the day touring the city, evening spent at the Gangaur Ghat and strolling on a road by the lake Fateh Sagar after dinner.. I was pretty happy with Udaipur as a tourist destination and as a landmark in Indian history. We headed to our hotel at 11 pm so that we could get enough sleep for the next day's adventures.
After covering most of Udaipur on our first day, we had two choices – we could have covered Sajjangarh and other places in Udaipur such as museums or we could for a side trip to Haldi Ghati, Ekling Ji temple and Nathdwara temple. We decided to go for the trip since my friends wanted to visit the famous temples and I was interested in history of Rana Pratap. It took us 5 hours to cover all the 3 places as they are a little away from the main city.
The Ekling Ji temple complex is said to be 1200 years old and Eklingji is believed to be the ruling deity of Mewar Princely State and the Ruler Maharana rules as his Dewan. The site has a complex of stone temples and is maintained very well. I wasn't allowed to click the building but here is a shot of the place from Google. Begun in 971, the temple complex was built by the Guhila (later called Sesodia) dynasty of Mewar, in honor of their presiding deity Eklingji, a form of Lord Shiva. The beautifully sculpted temple complex includes 108 temples within its high walls. The main temple, which dates to the 15th century, was rebuilt from the ruins of an earlier destroyed temple. After covering the Ekling Ji temple, we headed for the Nathdwara temples and boy, it was a crowded place! The place is famous for its temple of Krishna which houses the idol of Shrinathji, a 14th century, 7-year old"infant" incarnation of Krishna. After taking the blessings of gods we headed t oHaldi Ghati . Haldi Ghati is the same battlefield which made Rana Pratap a hero.
We came back to Udaipur at 3 pm and had our bus at 5 pm. We had lunch at Celebration Mall, the largest mall in the city and after all the journeying into history, having burgers for lunch seemed very relaxing. Udaipur is a must visit for anyone coming to Rajasthan. the city would leave you enchanted and you'd definitely get a liking for Rajasthani culture after spending a day here. It was a brilliant trip, the schedule was just perfect, we enjoyed a lot, saw most of the places to be seen, didn't waste a lot of time in sleeping or travelling and yet were not tired to the extreme limit. We had started off from Pilani at 6 pm and came back at 7 am on Monday morning, so it was a prefect execution of plans and perfect utilization of the weekend.
P.S. Some more places to see in Udaipur :
City Palace
Fateh Prakash Palace
The Lake Palace
Bagore-Ki Haveli
Maharana Pratap Memorial
City Palace Museum
Shilpgram Museum
Ahar Museum
Vintage Collection of Classic Car Museum
Kumbhalgarh Sanctuary .