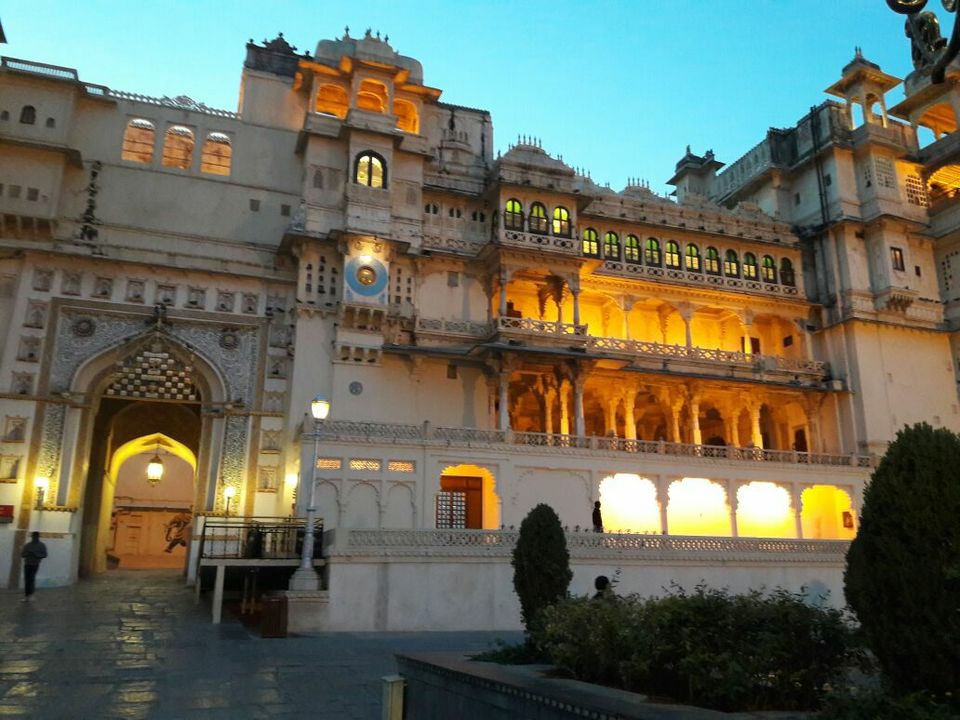 I've always been in an awe of the royal life, of kings and their queens and their lifestyle. Often I get the feeling to travel back in time and observe that era closely. Thankfully, we have these beautiful palaces and well maintained forts in Rajasthan which give us a glimpse of what royal life would have been like.
Once you step inside these historical monuments, you feel like have been transported back to hundreds of years if not physically then virtually at least. What better time machine would be there than our own mind and thoughts that travel faster than the speed of light.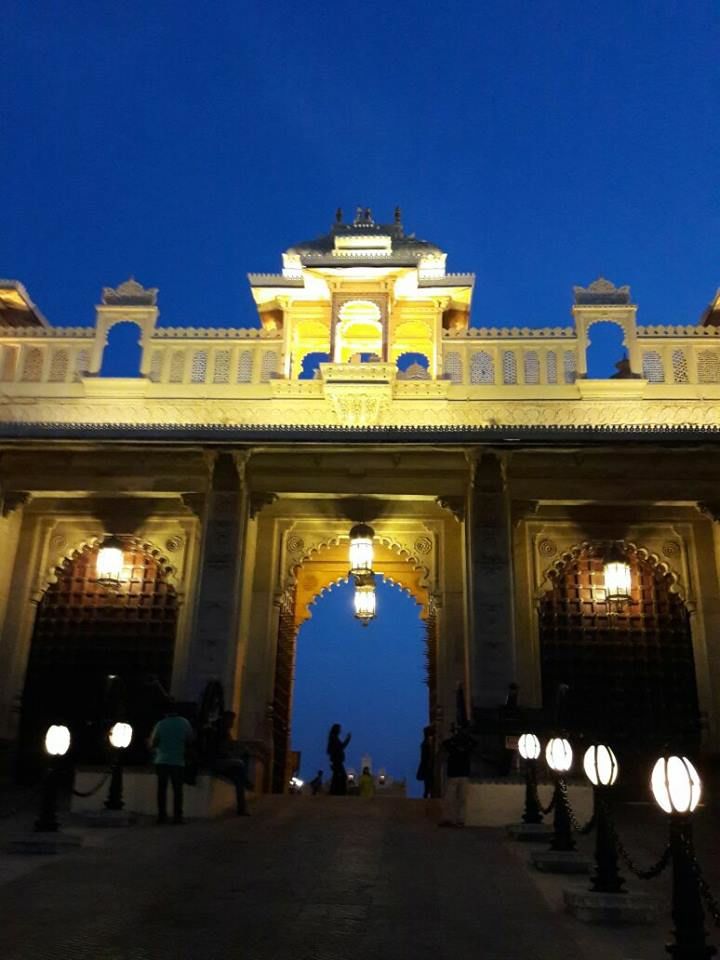 I've been to most of the cities of Rajasthan earlier but could not go to Udaipur at that time due to time crunch. So this February, I planned a 3 day trip to the beautiful city of Lakes: Udaipur.
February being perfect time to be in Udaipur as one can enjoy the best climate at that time. This was supposed to be a lavish trip with stay in palace hotels and to bask in the glory of royalty. Everything was in place, all bookings done and tickets intact. I was on cloud nine by imagining about the quality and luxurious time that we'll be going to enjoy in a few days.
We were traveling from Pune and I had booked a return flight till Ahmedabad. From Ahmedabad, we have frequent buses till Udaipur. I found this plan as the best option of optimum utilization of available time and travel expenses.
One can also book a direct flight from Pune/Mumbai to Udaipur or can go via train.
Udaipur is fondly referred to as "Venice of East" or "The City of Lakes" owing to the two beautiful lakes it has: Lake Pichola and Fatehsagar Lake. City of Udaipur was found by the Maharana of Mewar, Udai Singh and these artificial lakes were created to keep the capital cool and add to its aesthetic value.
The best itinerary in Udaipur for two days would be to stay near the lakes one day each and this is what we did.
Day 1: We reached our heritage Hotel "Lalit Laxmi Vilas Palace" around 11 in the morning and were greeted by smiling staff with a welcome drink and a garland with tilak on forehead in Rajasthani style.
Soon we moved to our room which overlooked the Fatehsagar lake. View from hotel window was just mesmerizing. We could see the large expanse of the water body with a garden at its center and at a distance on hill top Sajjangarh palace was seen.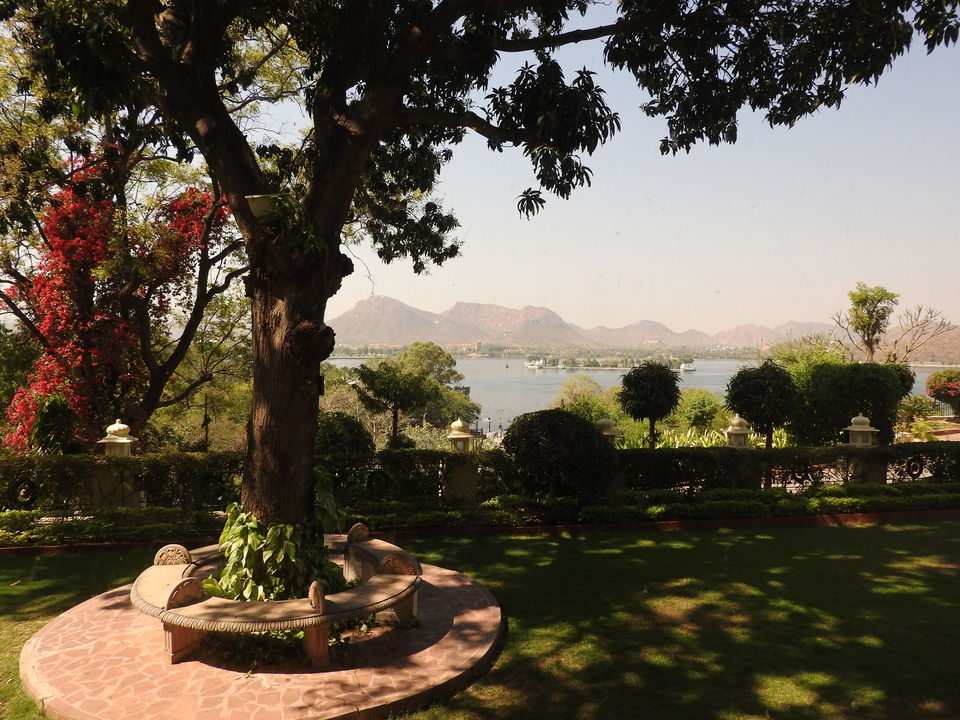 The hotel itself was no less a site to explore. So the first thing I did was to roam about the property and capture several pictures.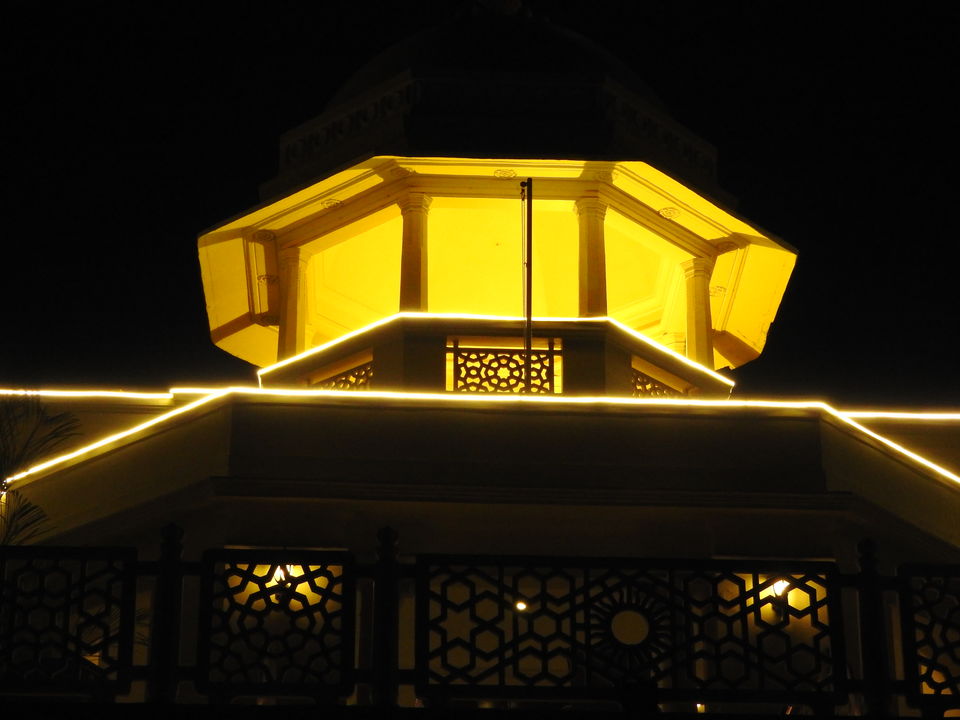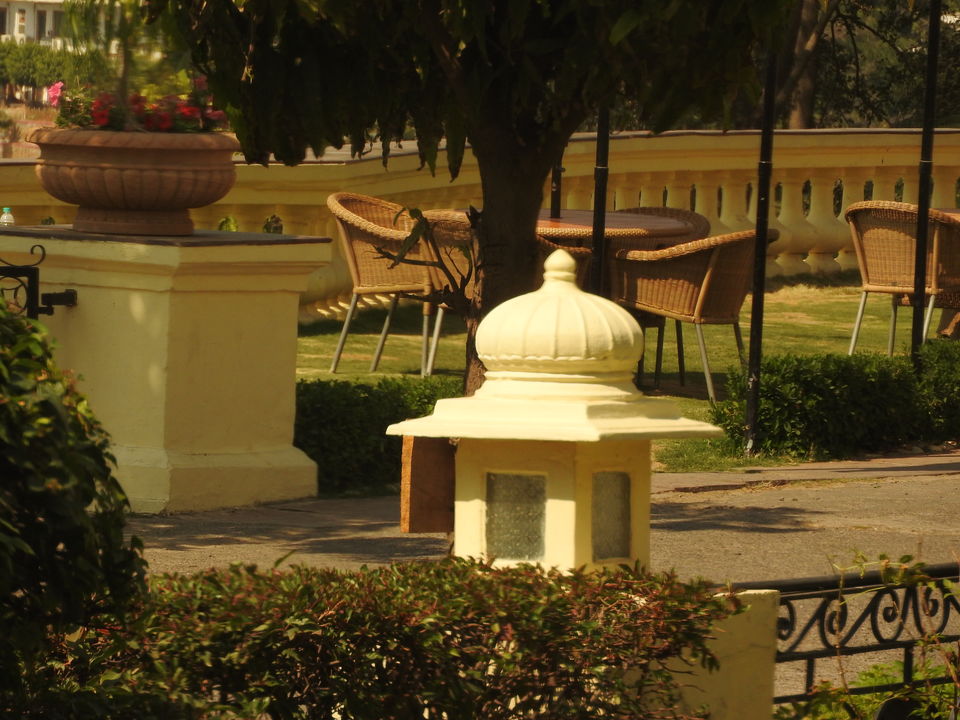 We got ready in some time and had a delicious lunch in the "Padmini" restaurant within the hotel.
Uber/Ola cabs are a boon for wanderers like us and were easily available here.
We booked a cab till Saheliyon ki Baadi.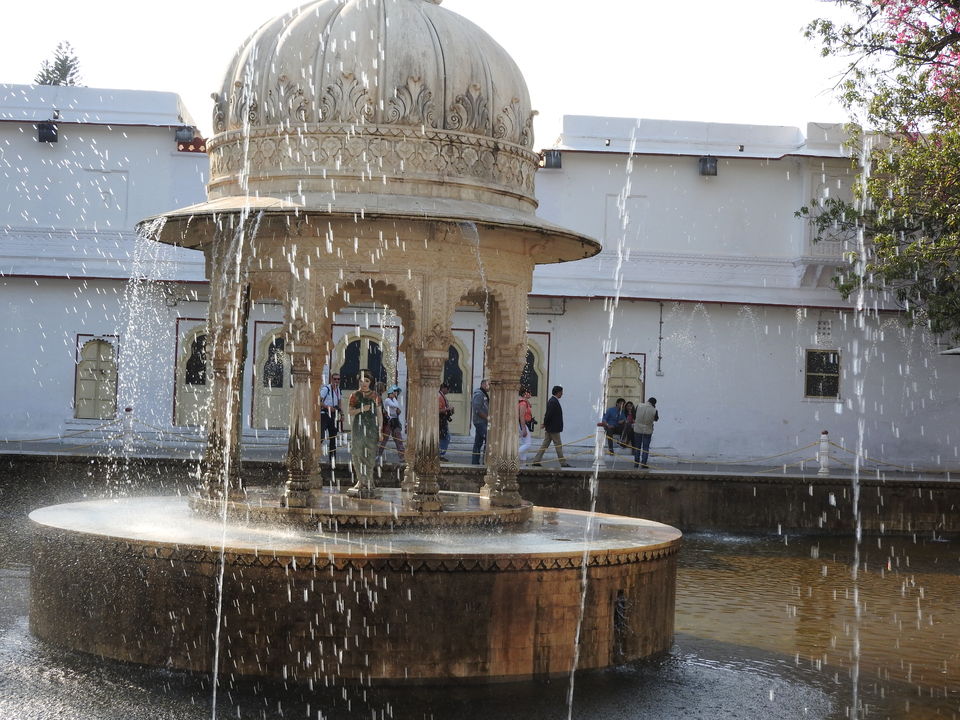 Saheliyon ki Baadi is a garden with numerous fountains and beautiful flowers. It has a big courtyard with marble elephants. It was made as a recreation and leisure place for the 48 attendants who came as part of dowry of one of the royal princess of Mewar. The queen with her attendants would come here from the palace and relax.
Next we went to Sajjangarh Palace which is often referred to as the Monsoon palace. It was built during the reign of Maharana Sajjan Singh on a hilltop chiefly to observe the monsoon clouds. Owning to its altitude, this place offers a panoramic view of the entire city. It is also famous for its beautiful sunsets. We spent few hours at this palace.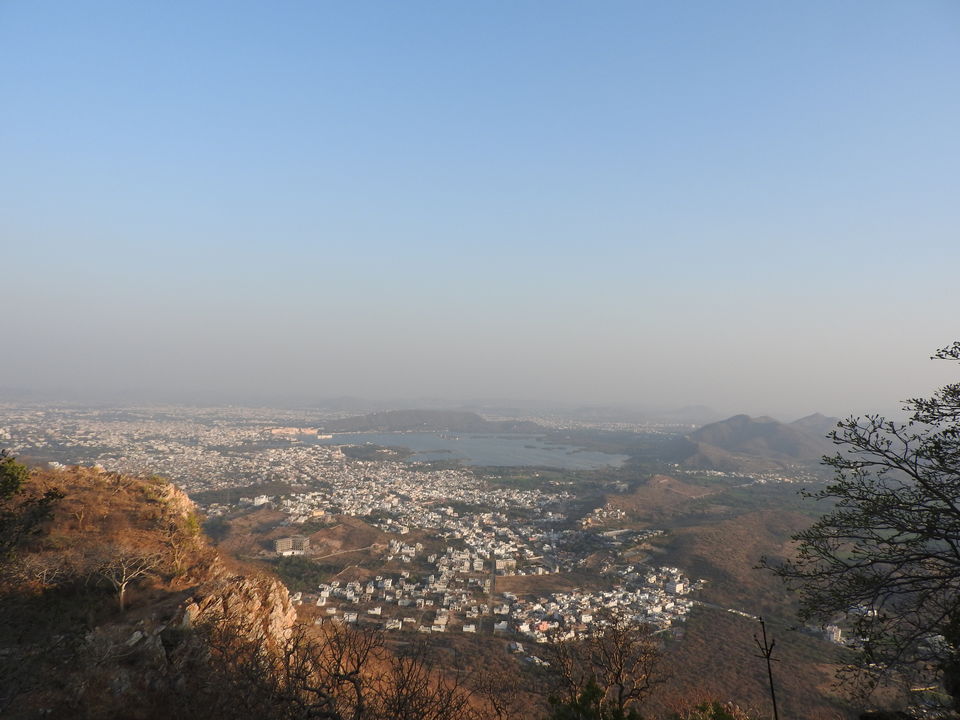 We were reaching towards the end of Day 1 and so we thought of visiting the market and indulging in some shopping. We went to Haathi Pol from here. Udaipur market is a vibrant place with colorful articles stacked neatly. It seemed as if we were visiting some exhibition/fare. We bought some souvenirs for family, friends and ourselves. Here we can find exquisite hand crafted wooden items. Besides, Bandhani dresses are quite popular and are considered to have their origin in Rajasthan.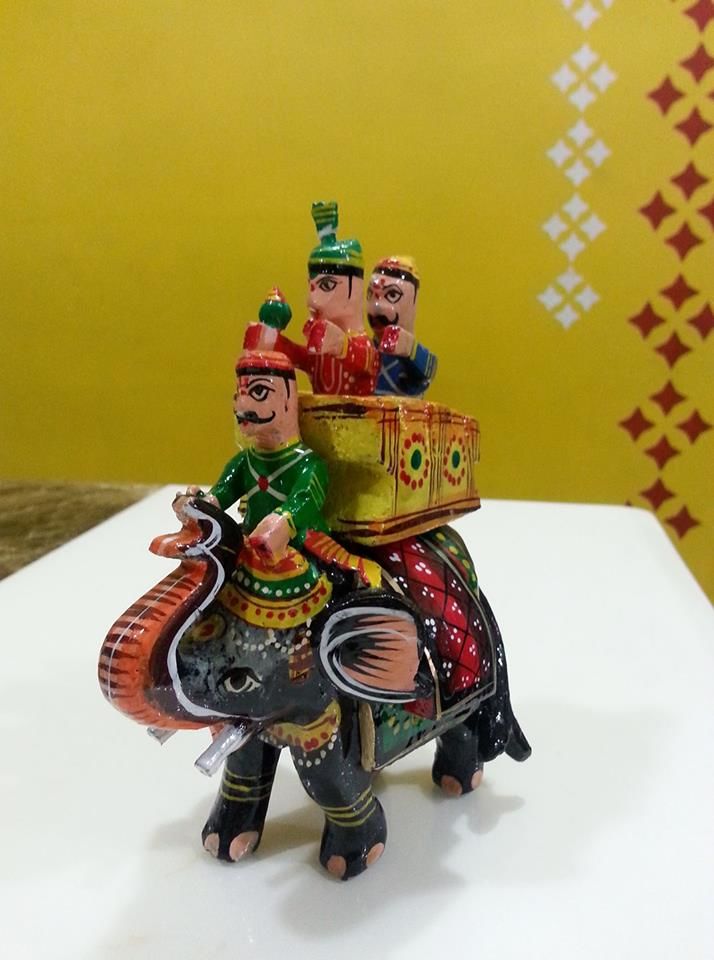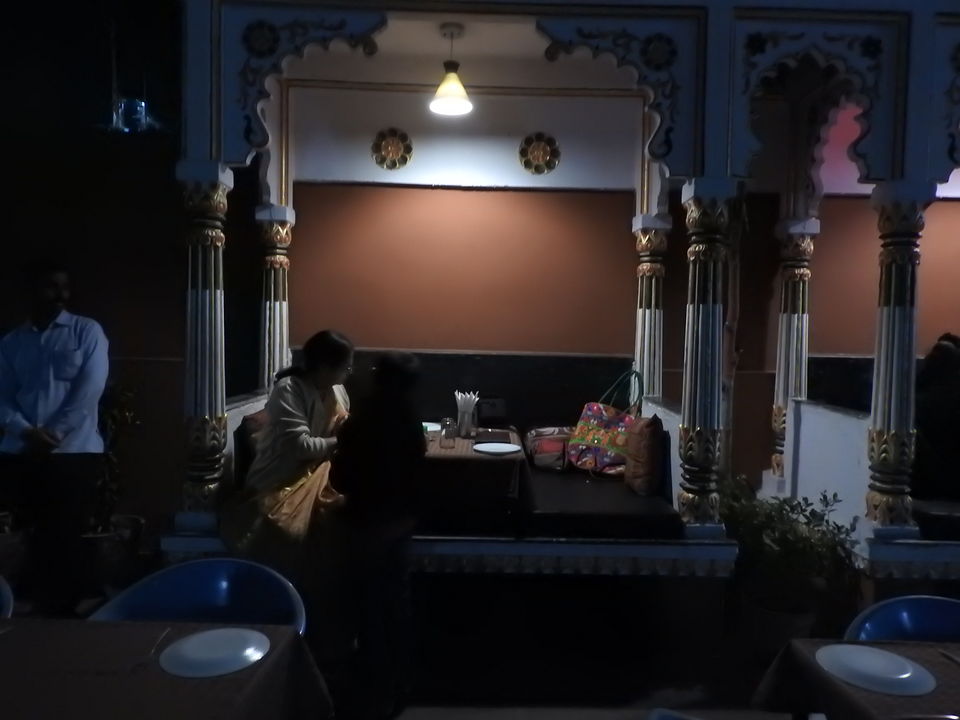 Next, to end the day in gourmet style we went to a restaurant and had delicious Dal-Baati-Churma thali. Luckily, here we also got a chance to see the famous folk dance by local artists. A day well spent for sure.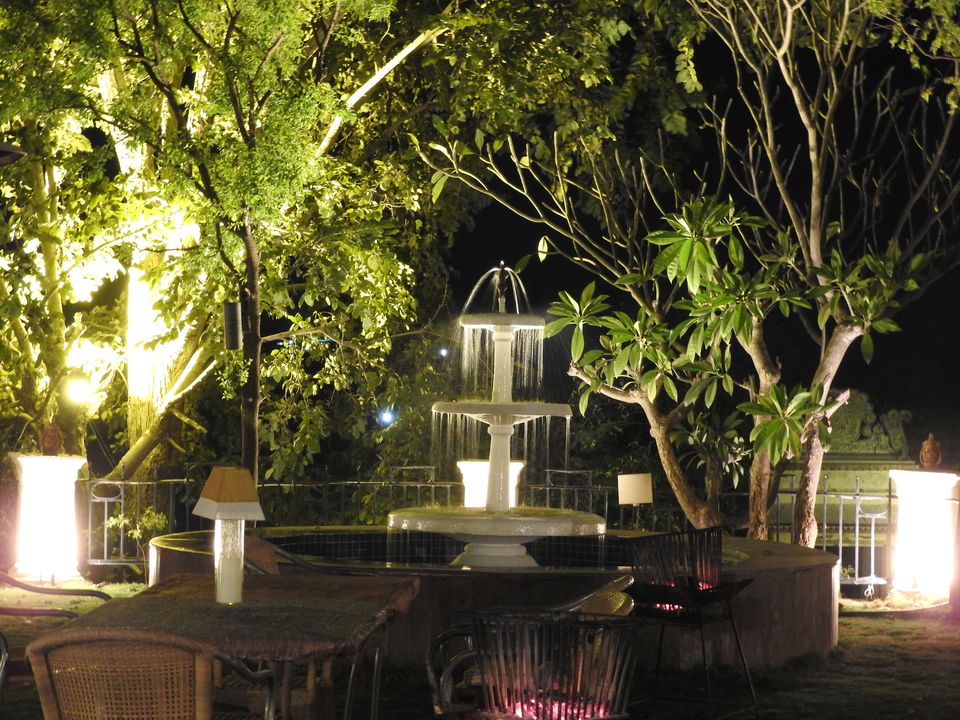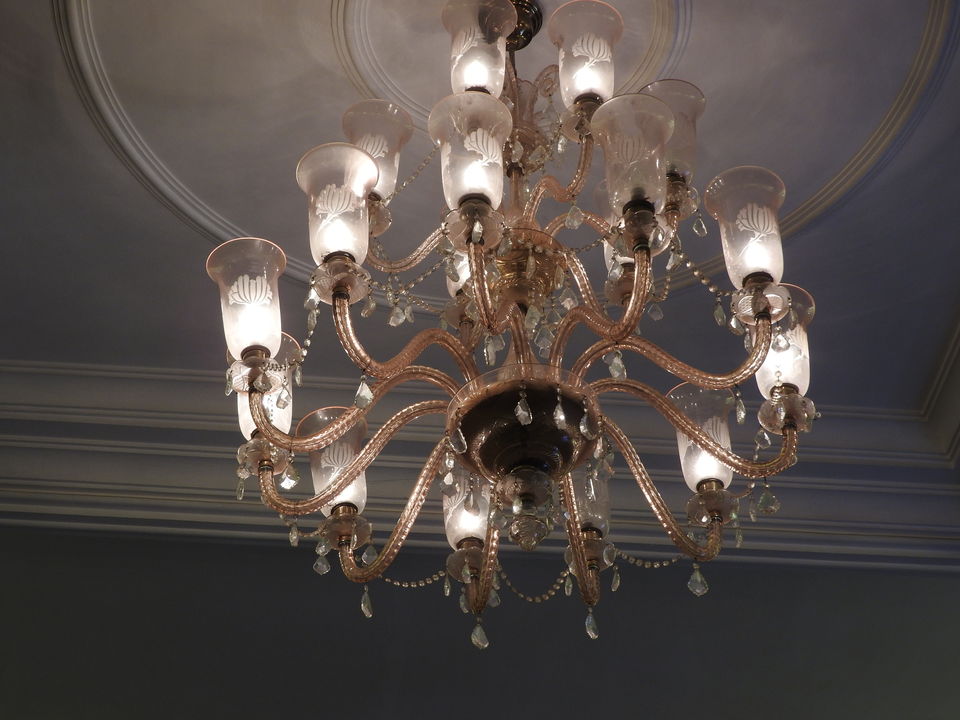 Day 2: Next morning, we moved to another hotel which was in other part of the city near Lake Pichola. "Shiv Niwas Palace" was actually in the City Palace complex adjacent to the existing palace of the royal family. Actually it was the palace of royal family in earlier times and now has been converted into a heritage hotel.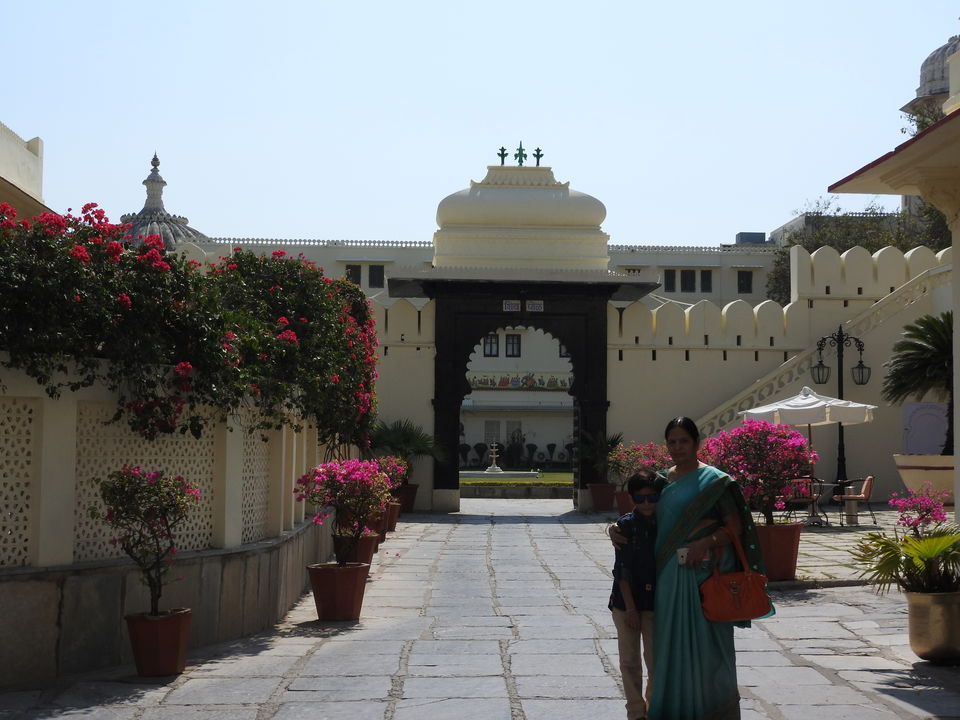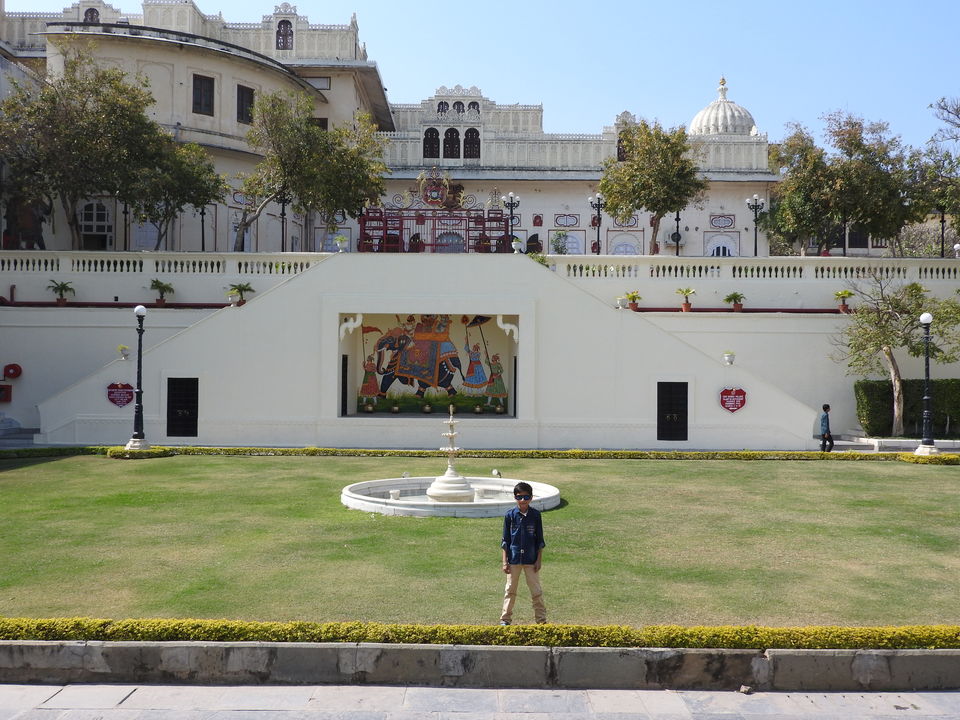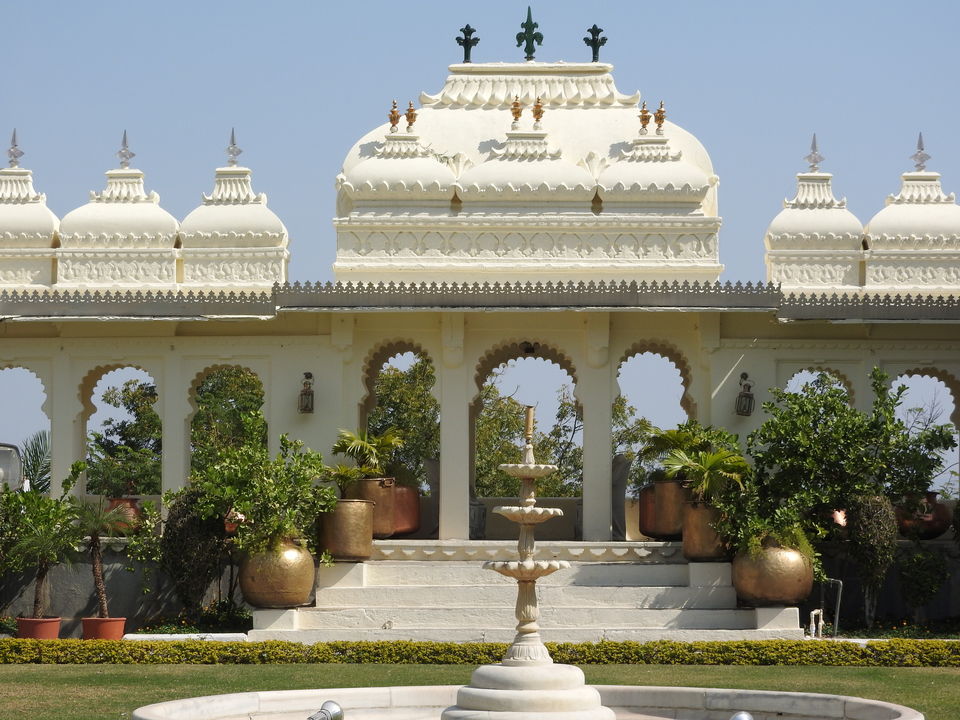 Soon we moved to our room. I was feeling like a princess at this place. The thought that once royal family stayed in the same rooms gave me goosebumps. Numerous movies have been shot at these premises including Octopussy of James Bond and Hum hain Raahi Pyar ke, Prem Ratan Dhan Paayo and Yaadein from Bollywood.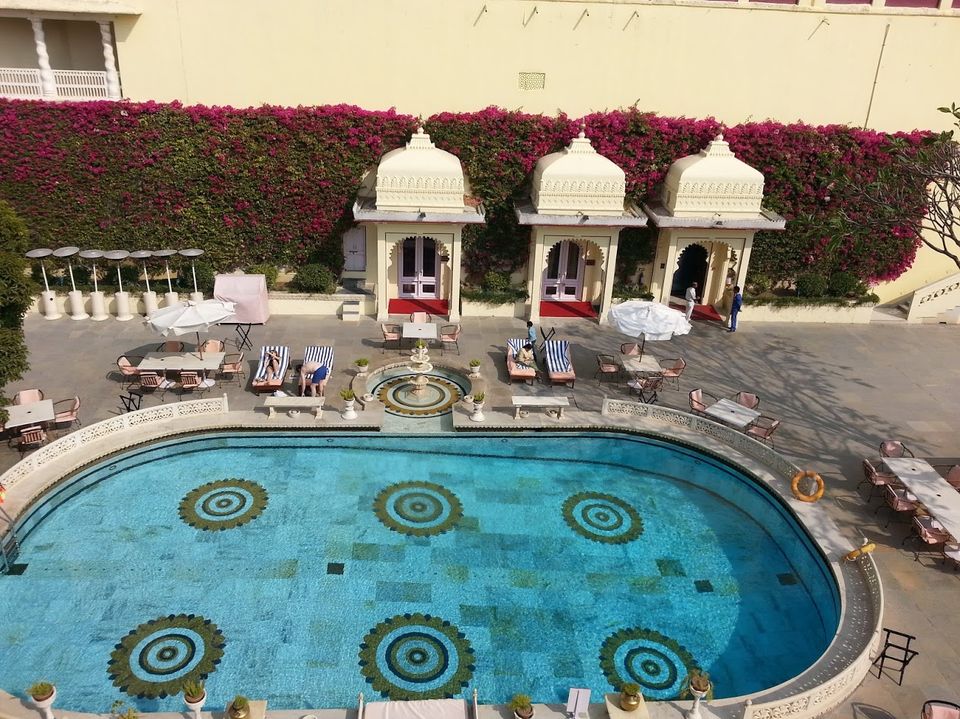 City Palace Museum was just beside us and we reached there after a walk of 2 minutes. Its such a magnificent structure with several palaces inside it. Its construction started around 400 yrs back by Maharana Udai Sigh and then several other succeeding rulers contributed to this historical monument.
City palace has 11 palaces inside it built over a period of time with similar architecture. Colored Glasswork mosaic painting of peacocks is a beautiful piece of craft at the courtyard inside this palace. There are several ways to reach the same point inside this edifice and one seems to have lost in a maze. I wonder how people back then remembered all routes.
During evening the palace got illuminated with warm cozy lights. Nowadays, City Palace is a favorite venue for destination weddings( for those who can afford this luxury :) )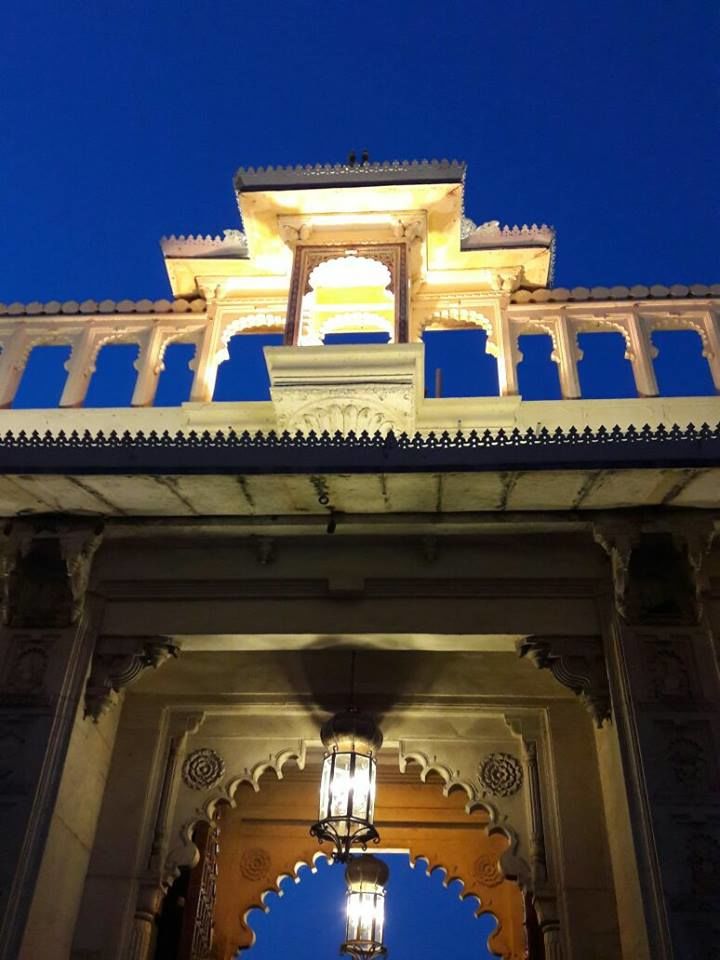 Same day, we also visited the Jagdish temple which is located just outside the City Palace and was built by Maharana Jagat Singh around 350 years ago. Its an exquisite piece of art being made out of hand crafted stones.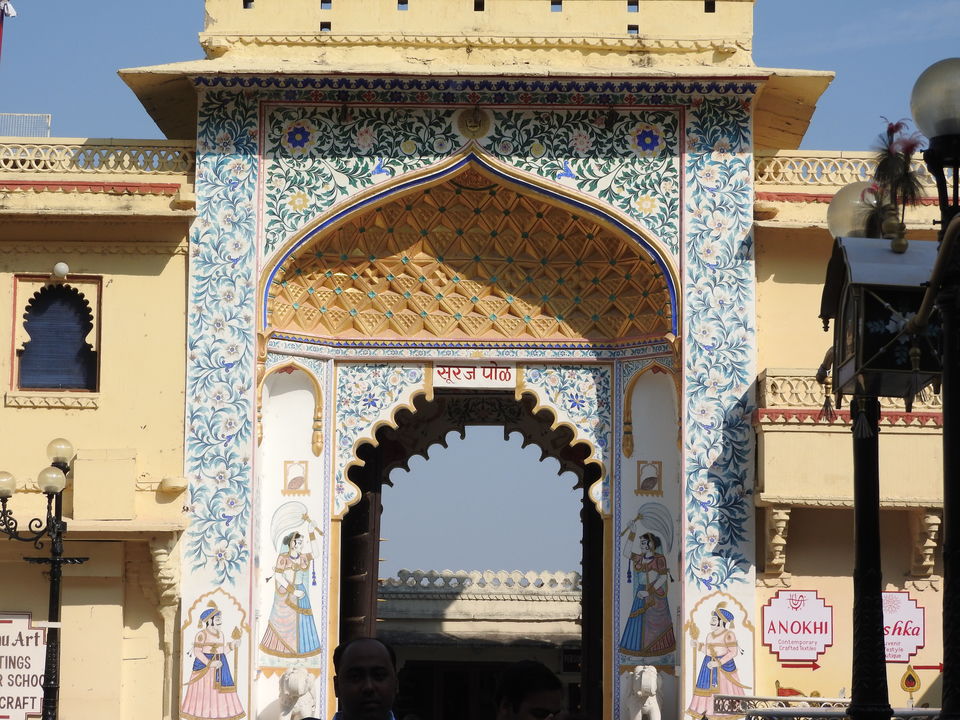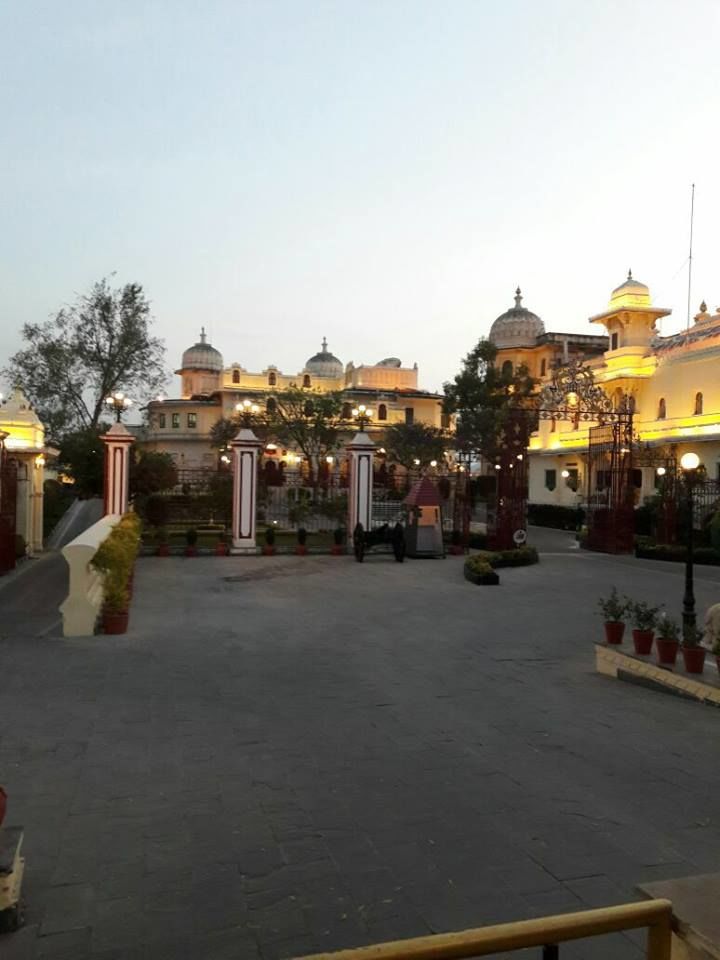 During the evening we witnessed one of the most beautiful sunsets at Lake Pichola when the sun hid slowly behind the Taj Lake Palace Hotel which is located at the center of this beautiful lake.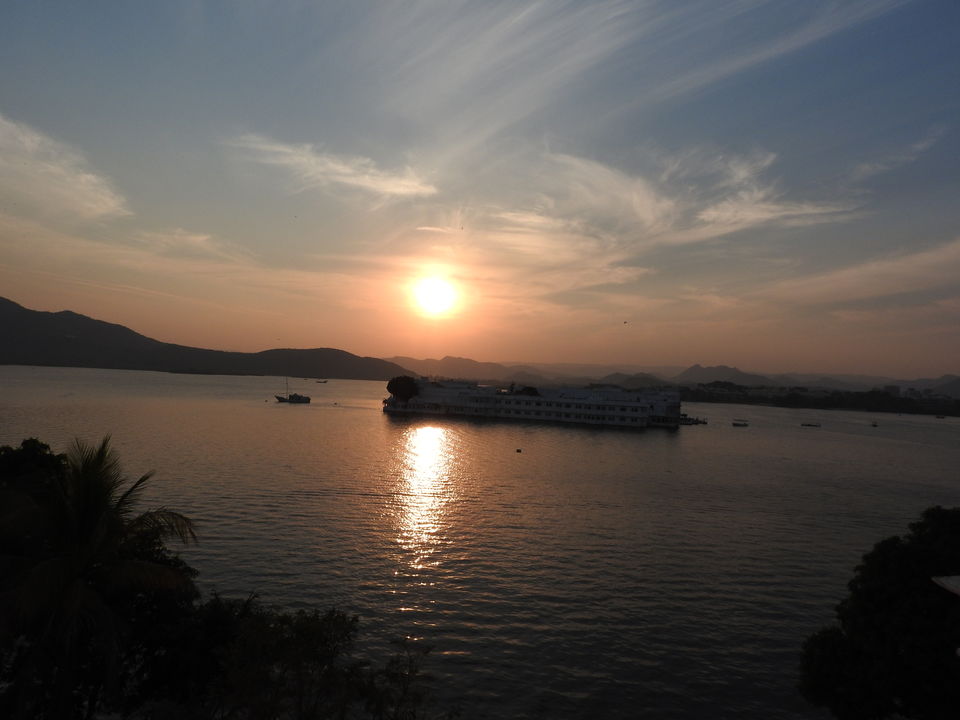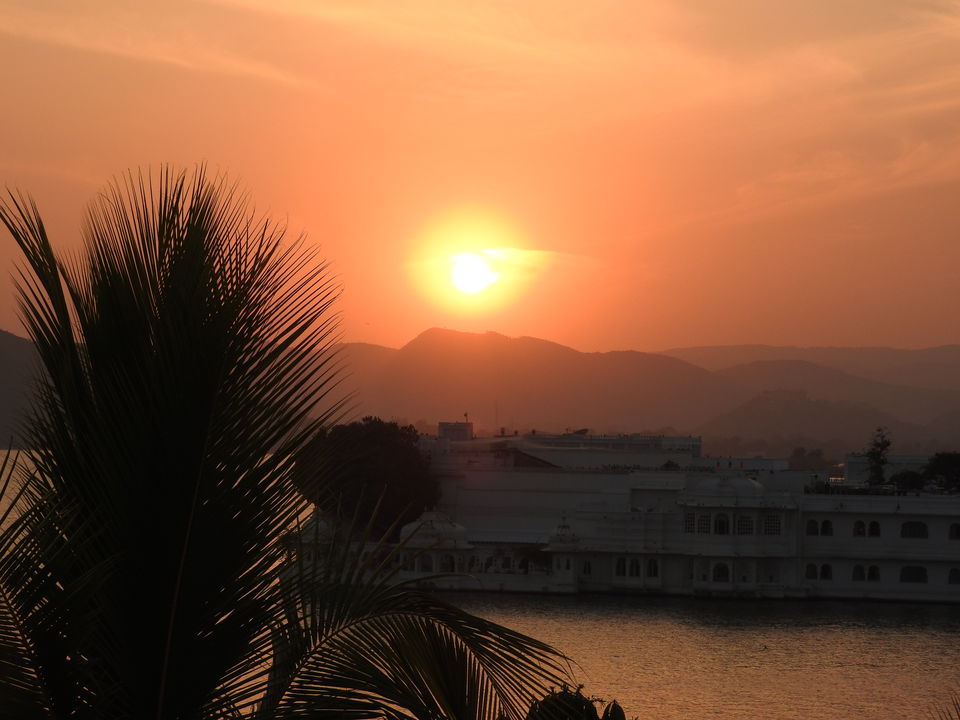 Bagore ki Haveli was our next destination to watch the cultural programme of Rajasthan. It comprised of puppet dance show and folk dance by Rajasthani women. This show is an effort to keep alive our age old traditions and art.
The day ended with delicious food at Shiv Niwas Palace Restaurant. We also got to see the original paintings of Raja Ravi Varma (of Maharana Pratap and other Mewar rulers) and could get a glimpse of the current Maharana Arvind Singh ji and his family through the pictures displayed in Shiv Niwas Palace complex.
This brings us to the end of this historical trip (Next morning we headed back towards Ahmedabad) with lots of memories to cherish and a curious mind to explore more on the rulers of Mewar which is now called Udaipur.