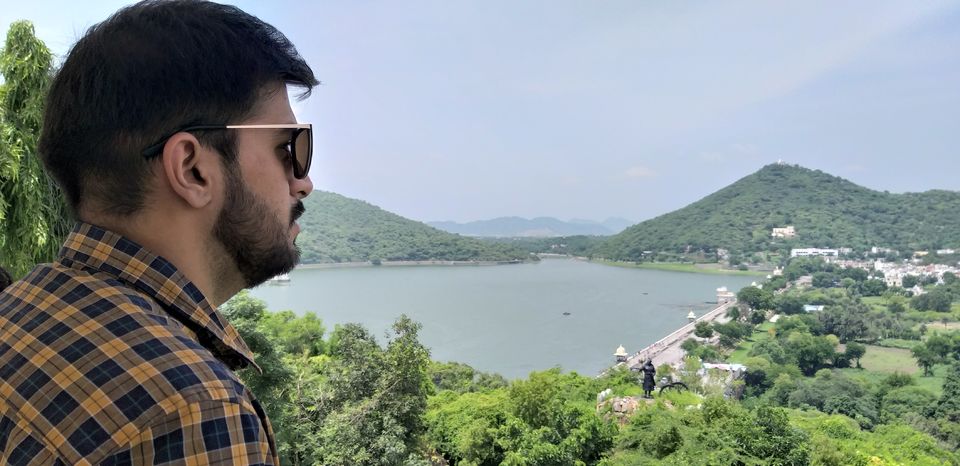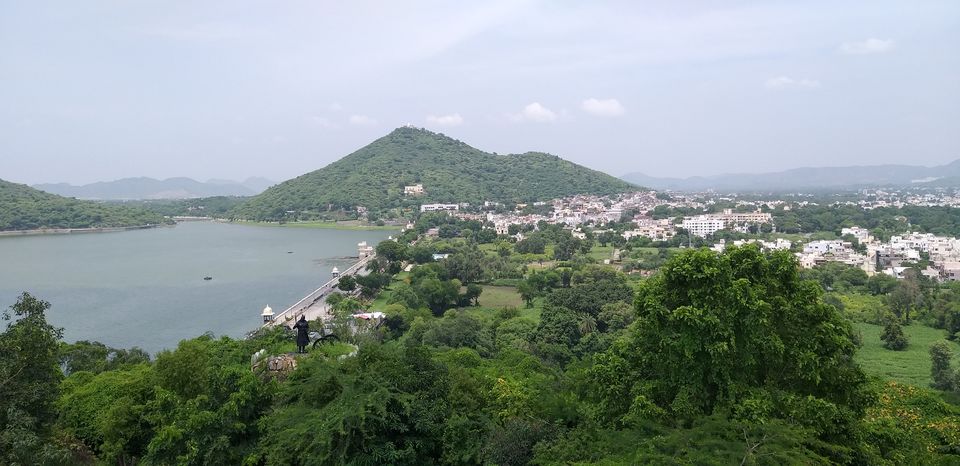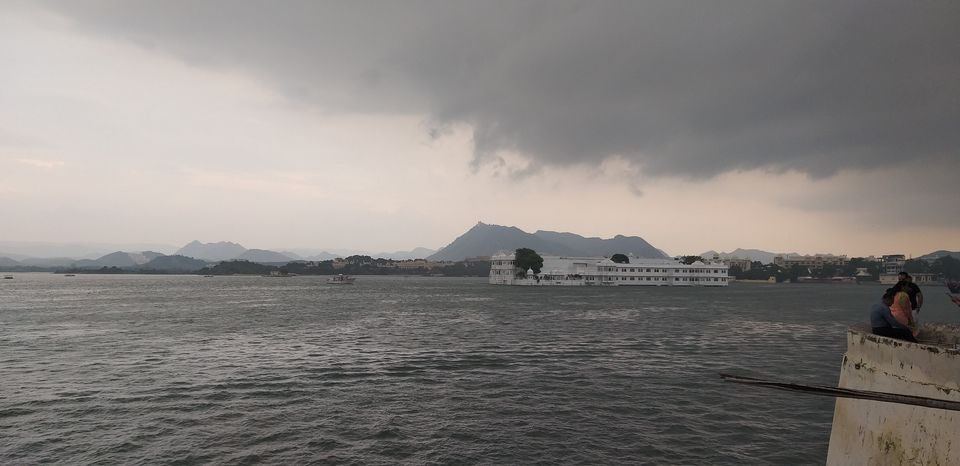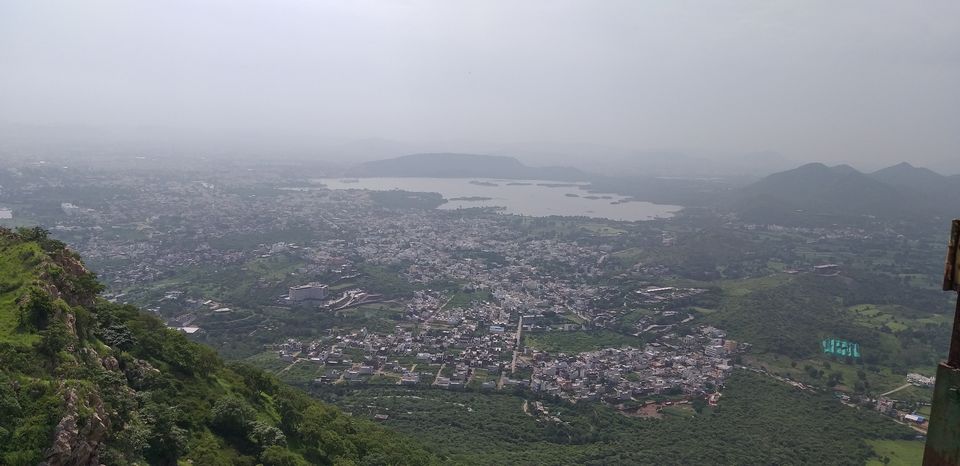 Udaipur is known as "City of lakes". The city needs no introduction. One of the most famous gateways in Western India. Along with the traditional culture, Forts and Lakes I was surprised to see the Greenery in the city. I would call udaipur as city of lakes with high amount of greenery with less population and hardly any pollution that makes it one of the best destinations for all from Late Monsoon till Winters i.e. from August to February.
Why to Visit Udaipur:
• One of the cleanest cities in India with high amount of Greenery
• A little less crowded as compared to famous hill stations
• Known as the "City of Lakes"
• If you are bored with mountains then for a change it can be the best option
• Shilpgram village: Will make you feel traditional touch
• One of the best Romantic Gateways of India
Best time to visit Udaipur:
As Monsoon arrives, season to visit Udaipur starts but I believe from Late monsoon people start visiting udaipur. You can visit from August till February.
Best places to visit in udaipur:
1. Pichola Lake
2. Fatehsagar Lake
3. City Palace
4. Jag Mandir
5. Shilpgram Village
6. Maharan Pratap Smarak
7. Bhartiya Lok Mandal
8. Sajjangarh Fort
9. Ropeway(Karni mata temple)
10. Lunch at Royal rasoi
Let's start how I explored Udaipur in 2 days. I traveled with one of my office friends.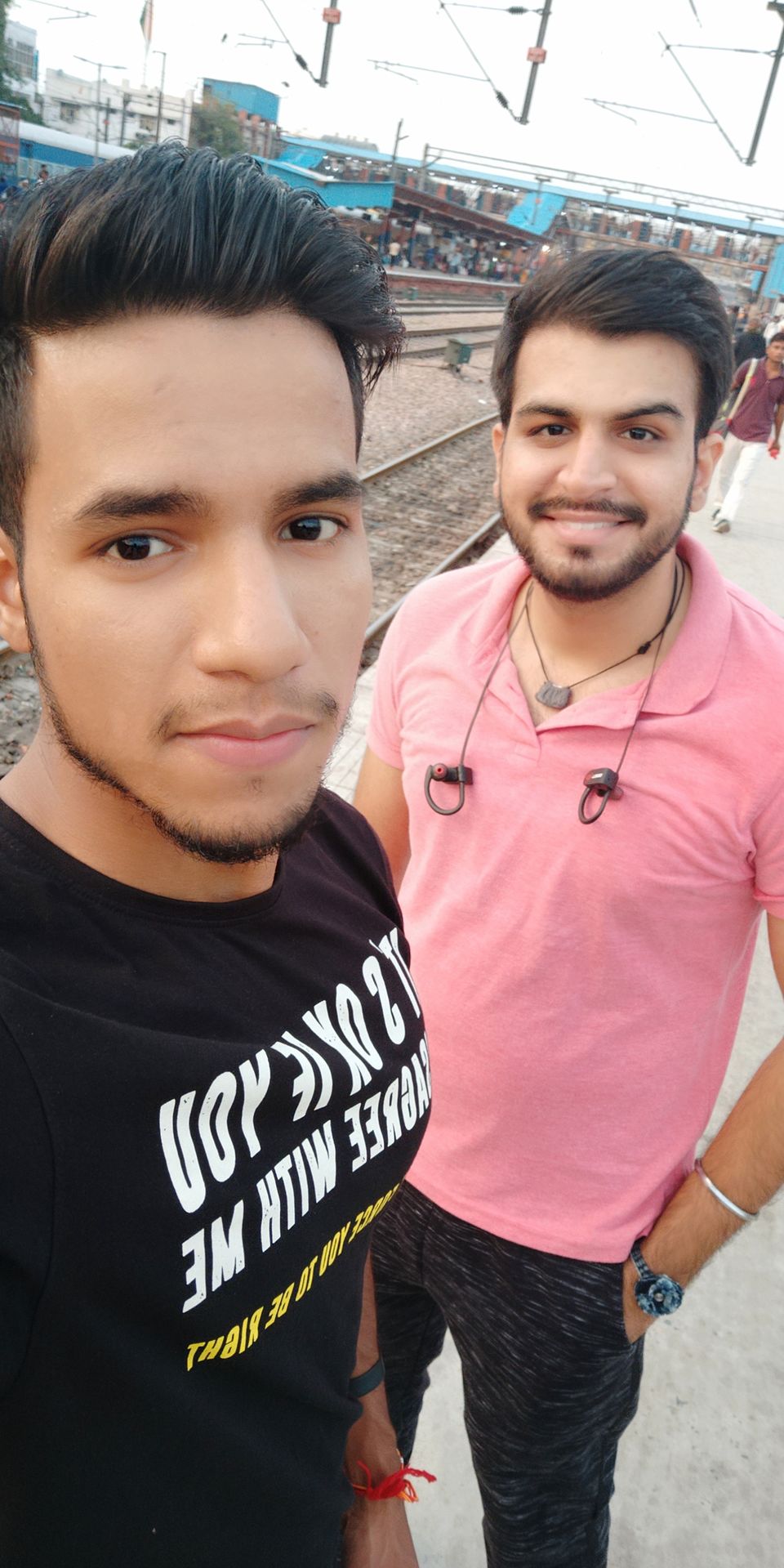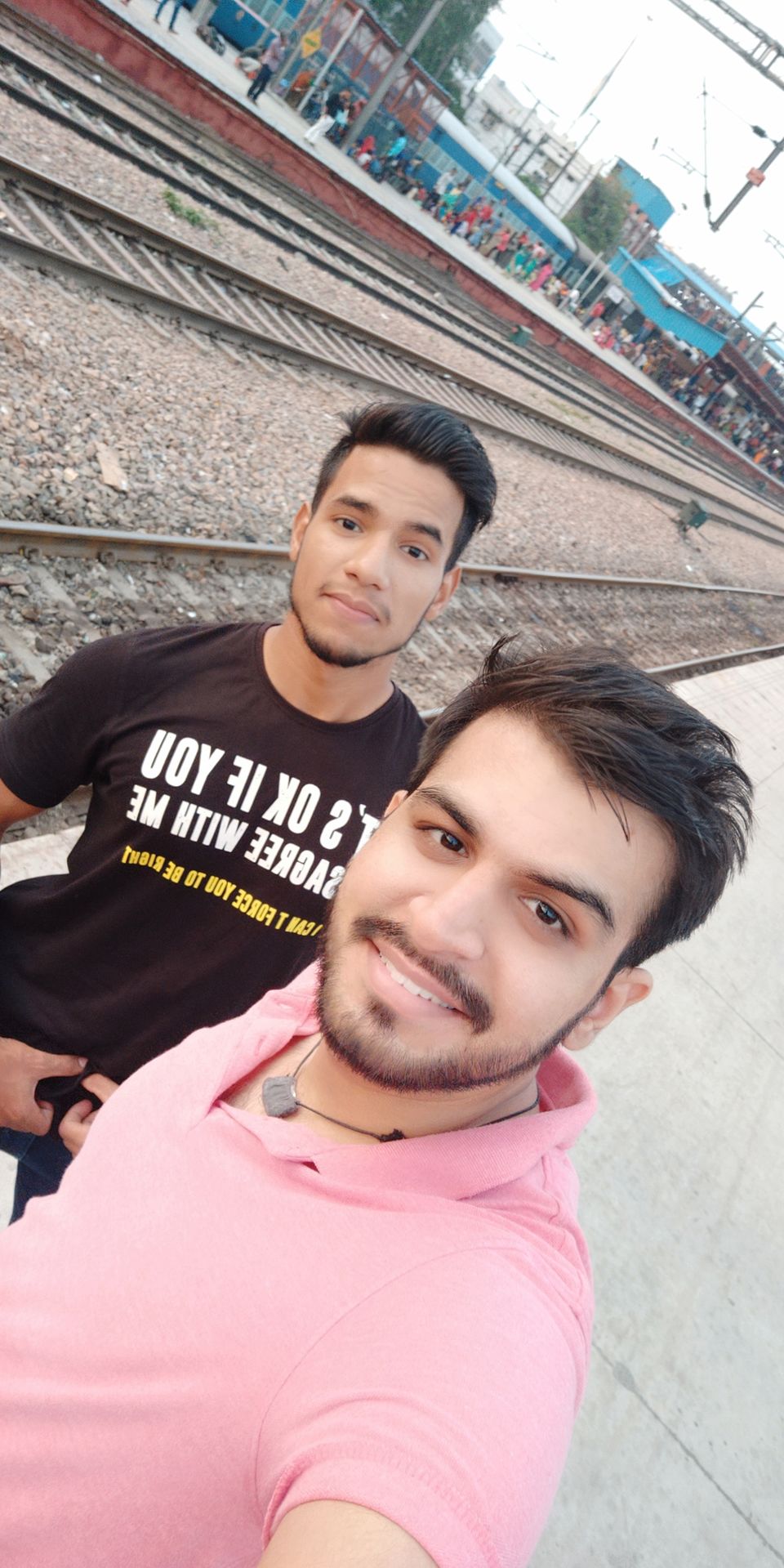 We caught a train named Mewar express from Nizamuddin Railway station which takes around 12 hours from Delhi, runs at 7:00 pm and reaches Udaipur station at 8 in the morning. We booked our tickets in Tatkal and left for Udaipur. We booked an oyo but was denying early check in so after roaming a bit we found a decent hotel then and there only at Rs.1200/night, freshen up ourselves, had breakfast in the hotel(Parantha+chai) and get down at 11 am. Jaipur has Jaipur darshan bus which shows you more than half of the pink city but here in udaipur it's not the case, you have to book your own personal vehicle. We booked an auto for Rs.600/ day who showed us around 8 places on our first day.
Places we visit on our first day:( I've written in sequence wise)
1. Aravali Vatika- Entry ticket- No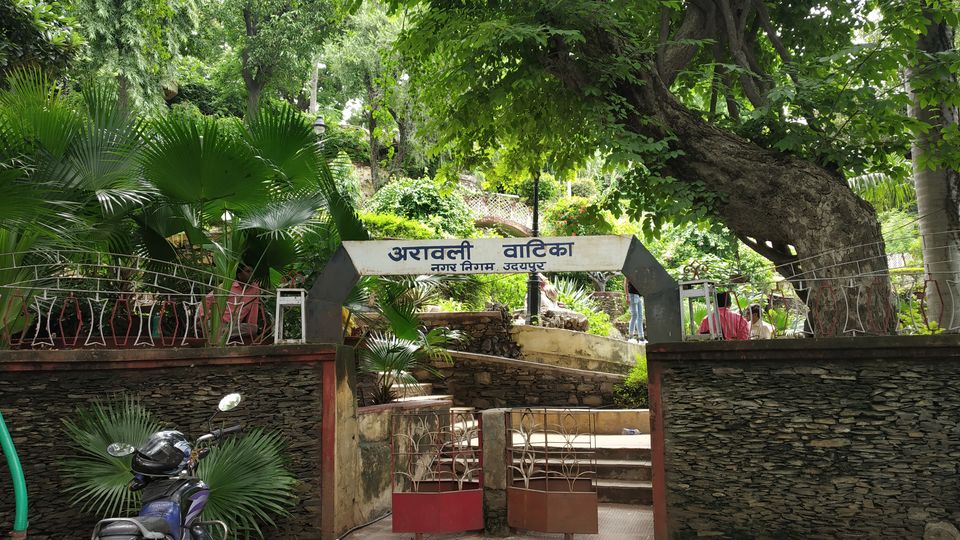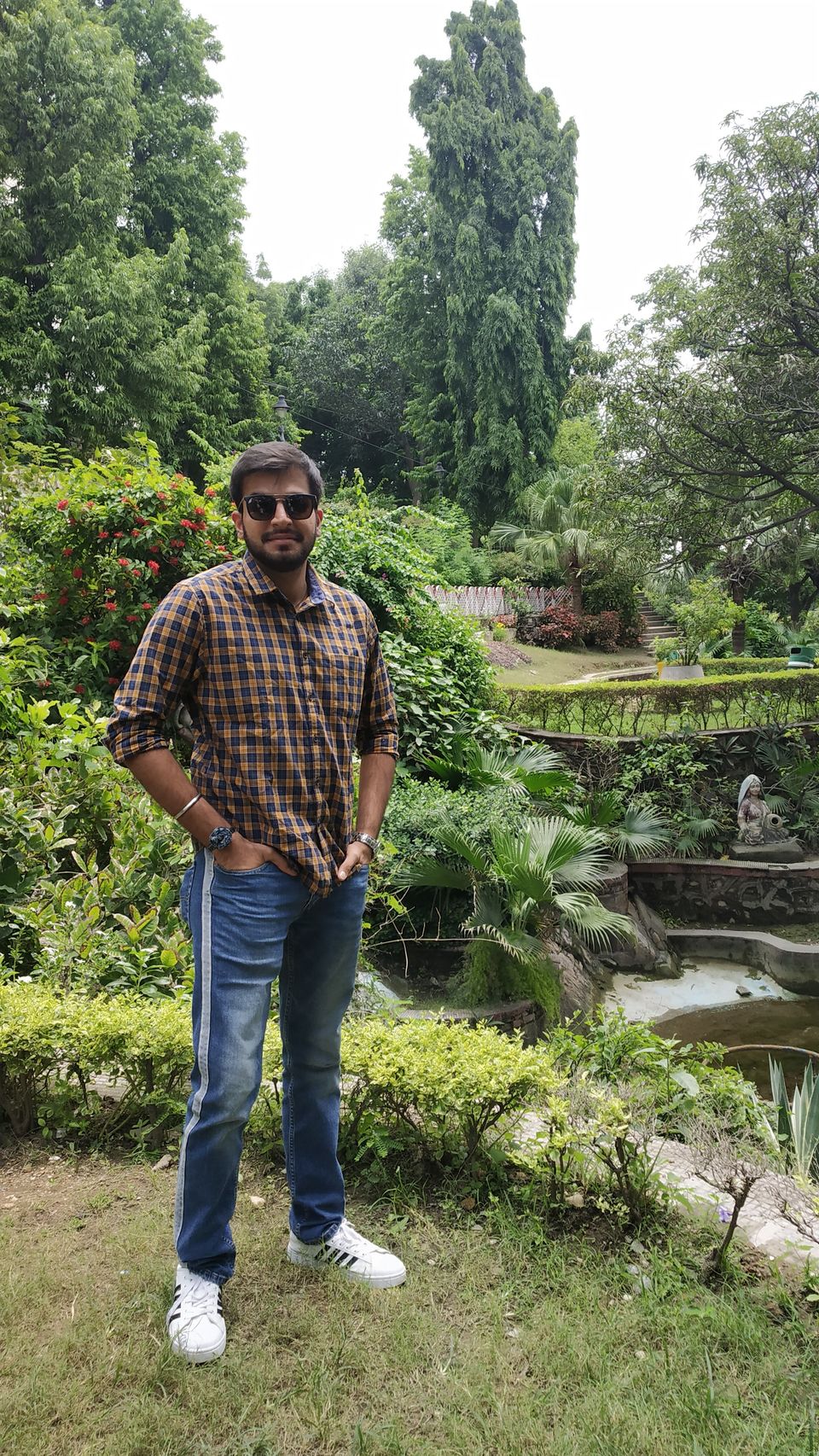 An ok place to start your day. A small place that will hint you "Welcome to Green Udaipur". You can skip this it's a normal place with flora all around.
2. Maharan pratap Smarak- Entry ticket- Rs.110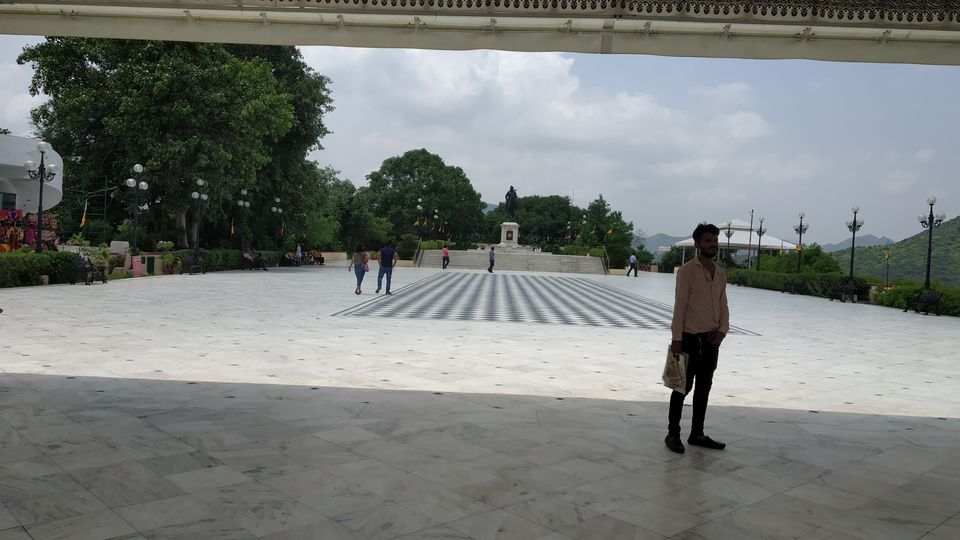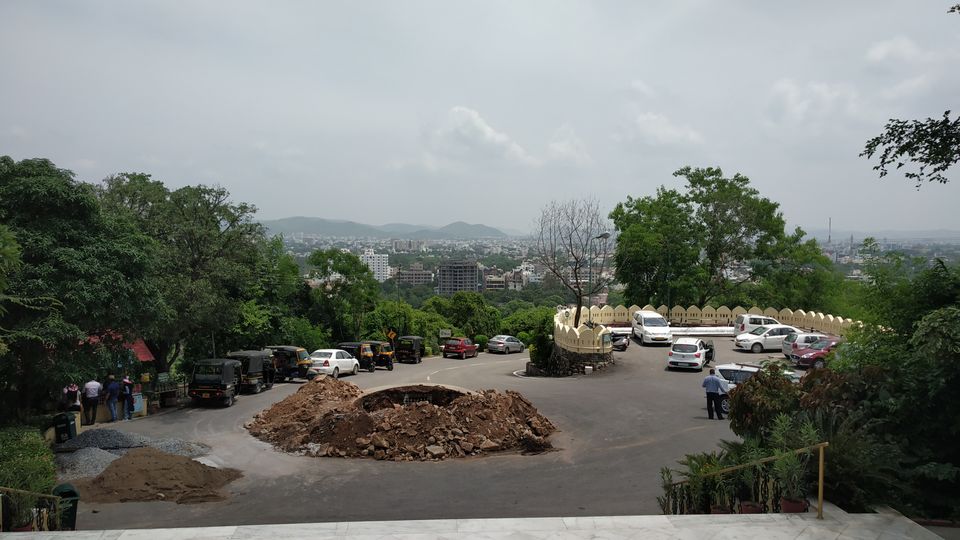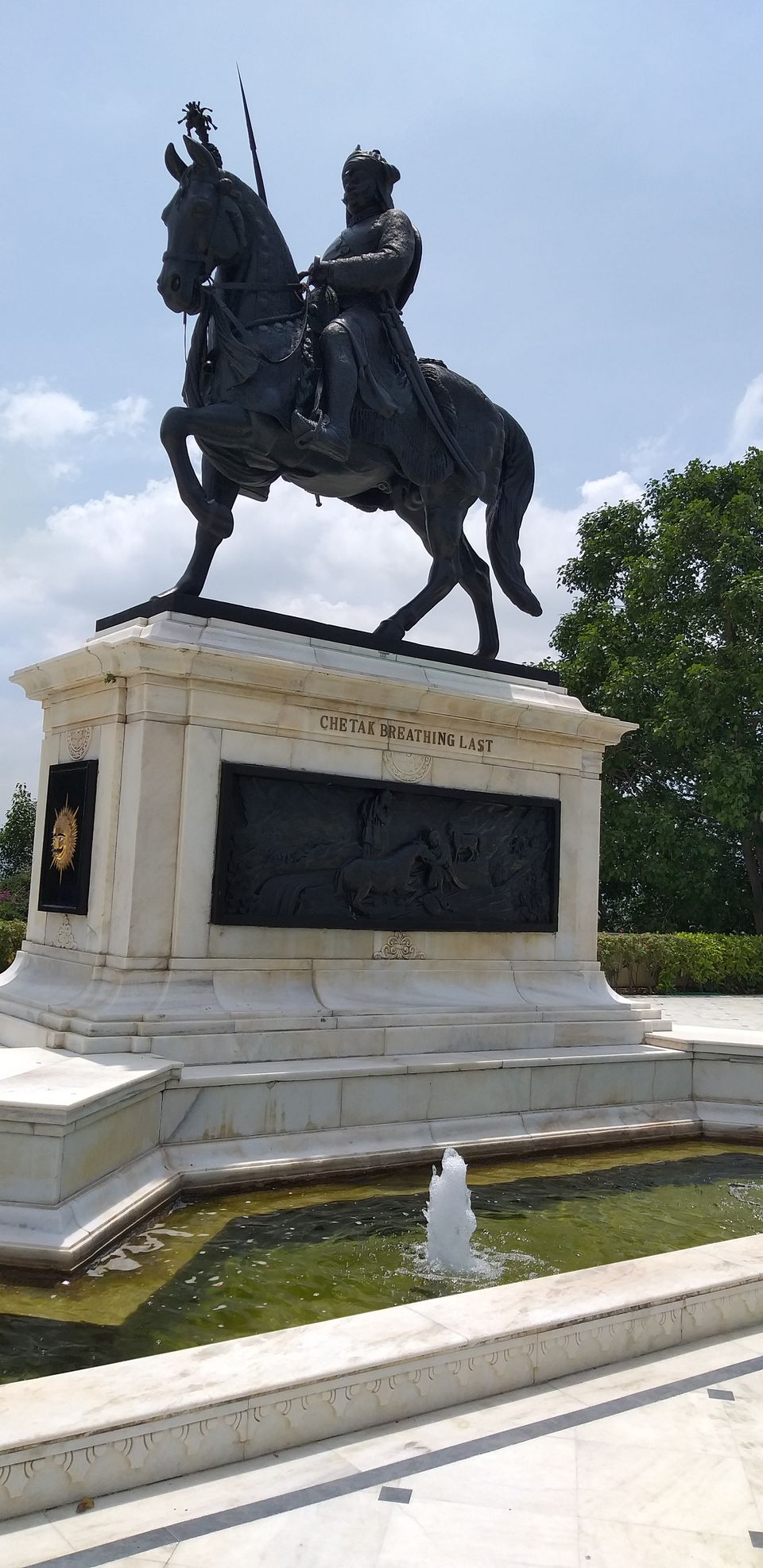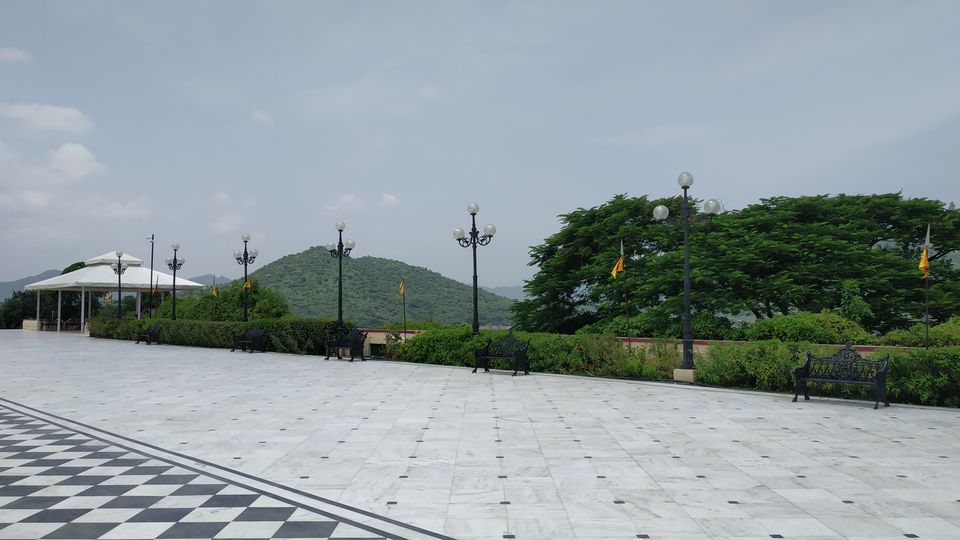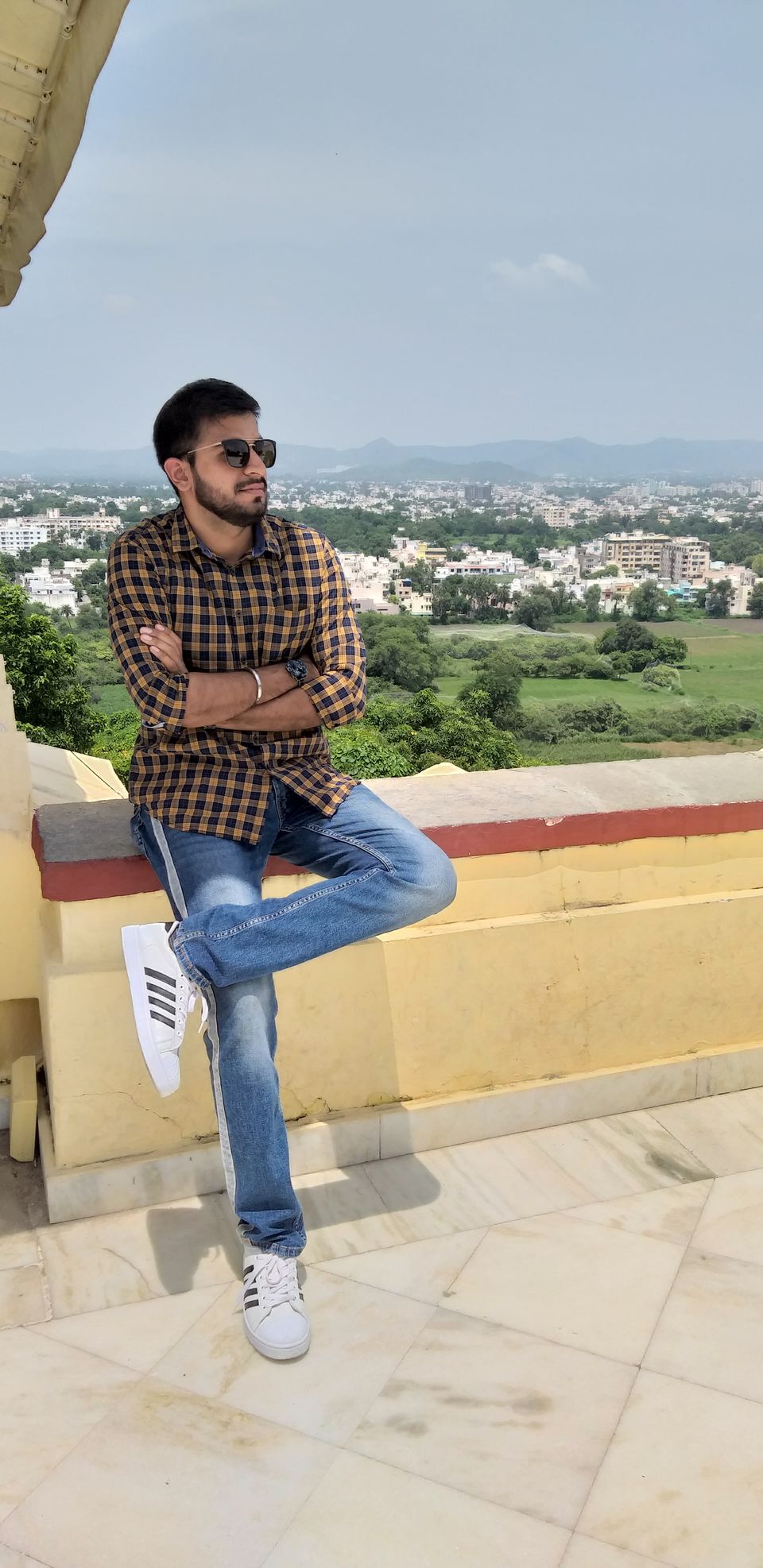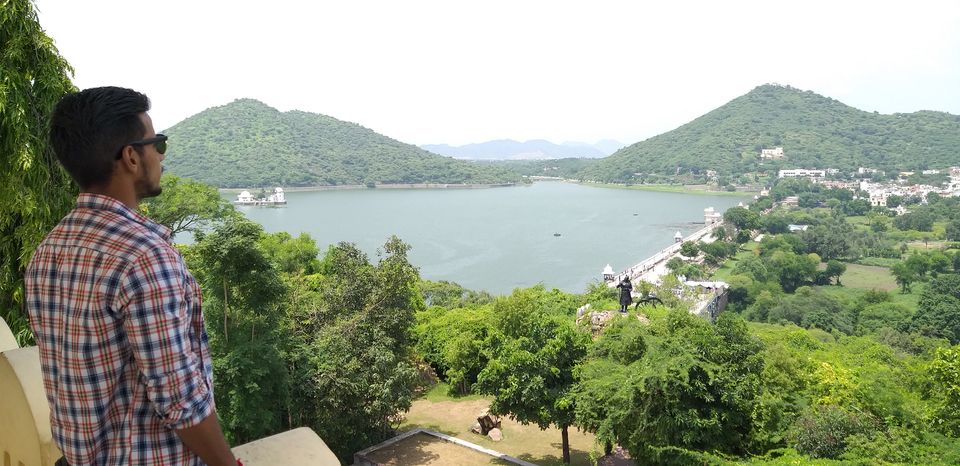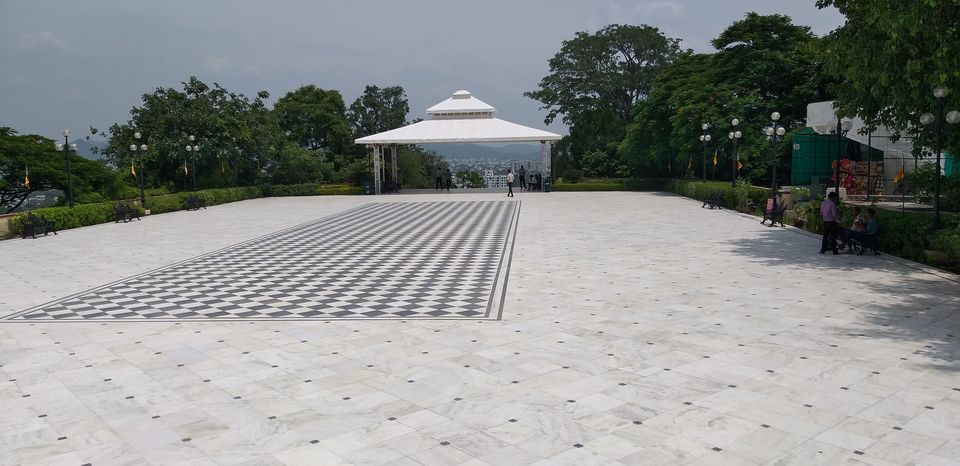 One of underrated places in udaipur not saying because of the statue of Maharana Pratap which you can find at other places as well but because of the views you can see here. Splendid views from here will surely start your day on a better note. There is a museum besides the statue you must visit that as well.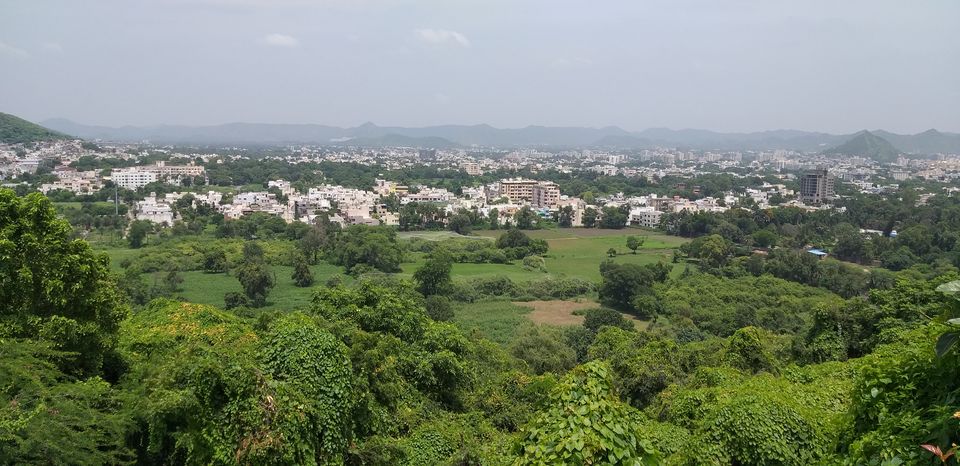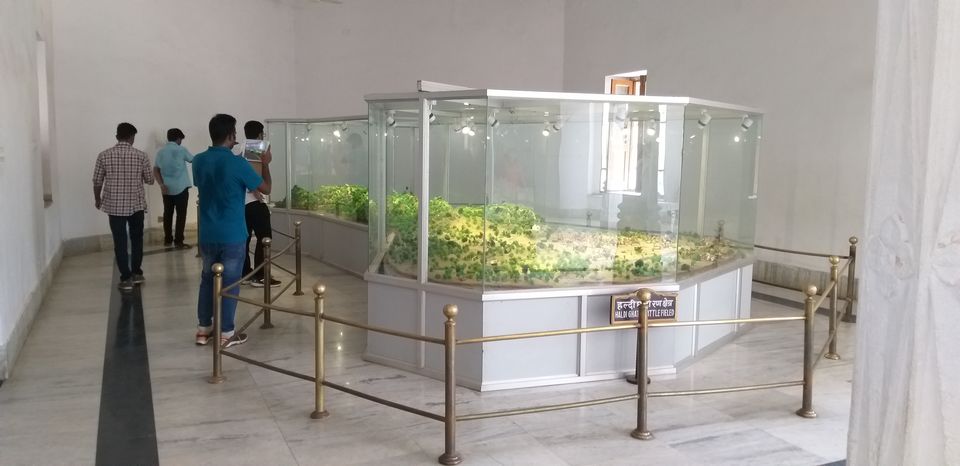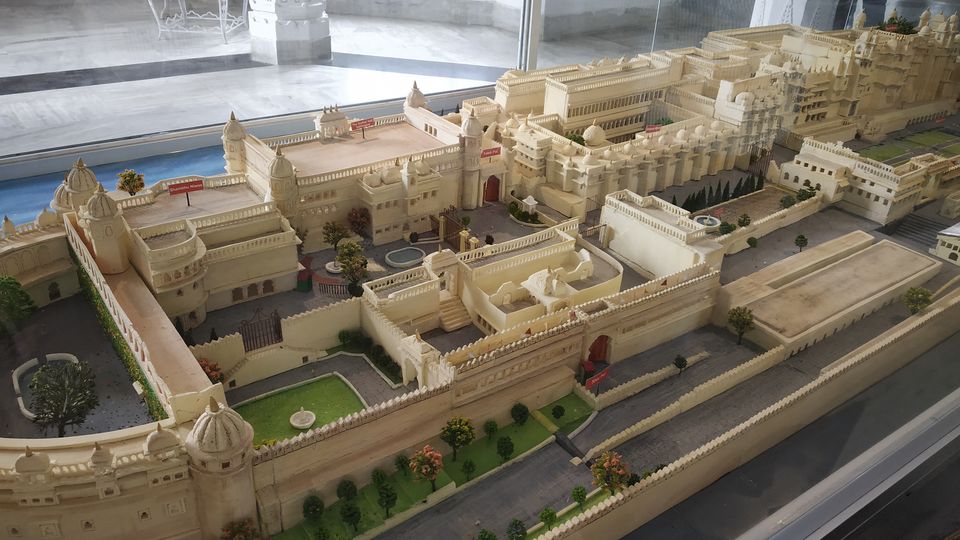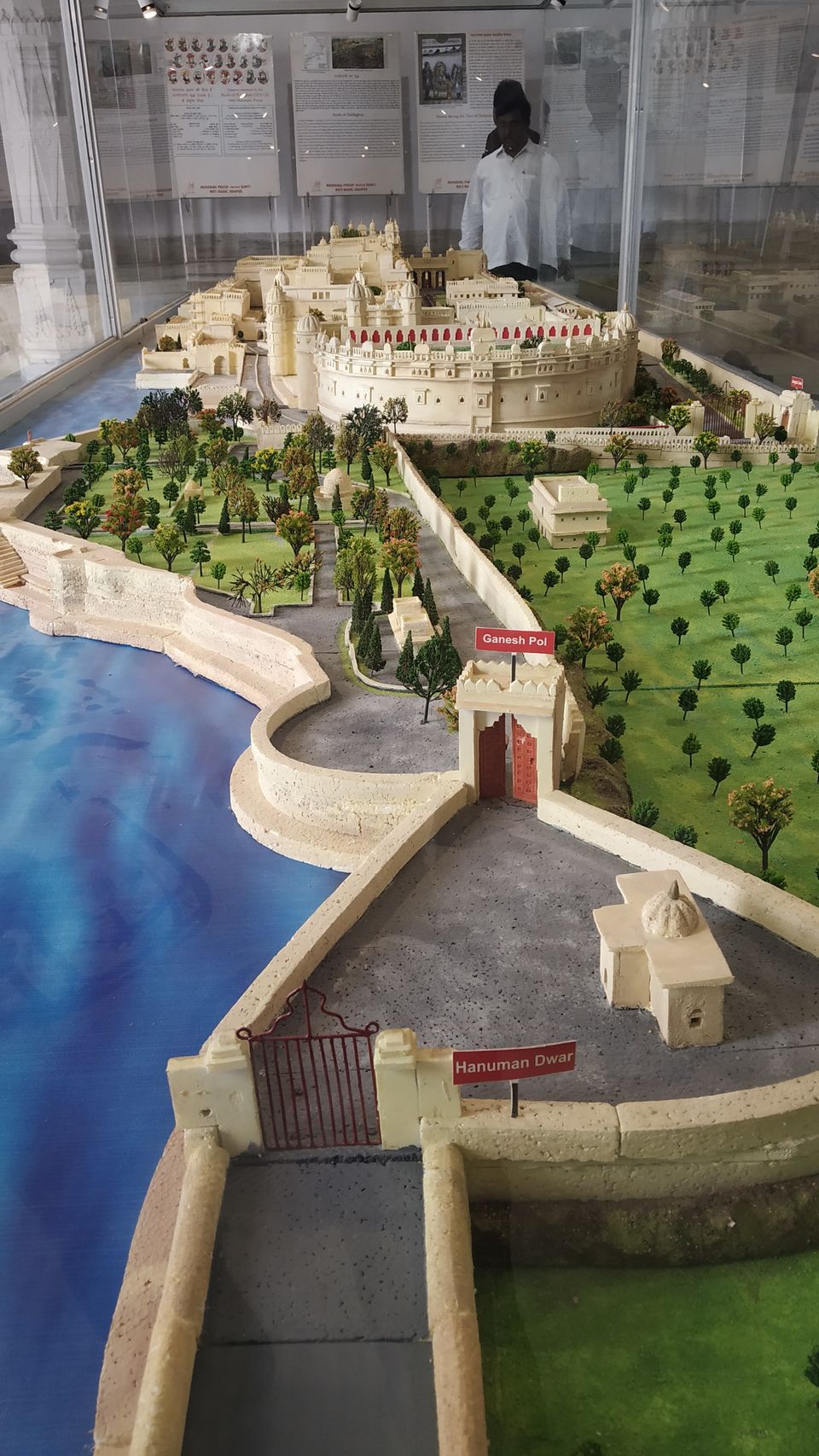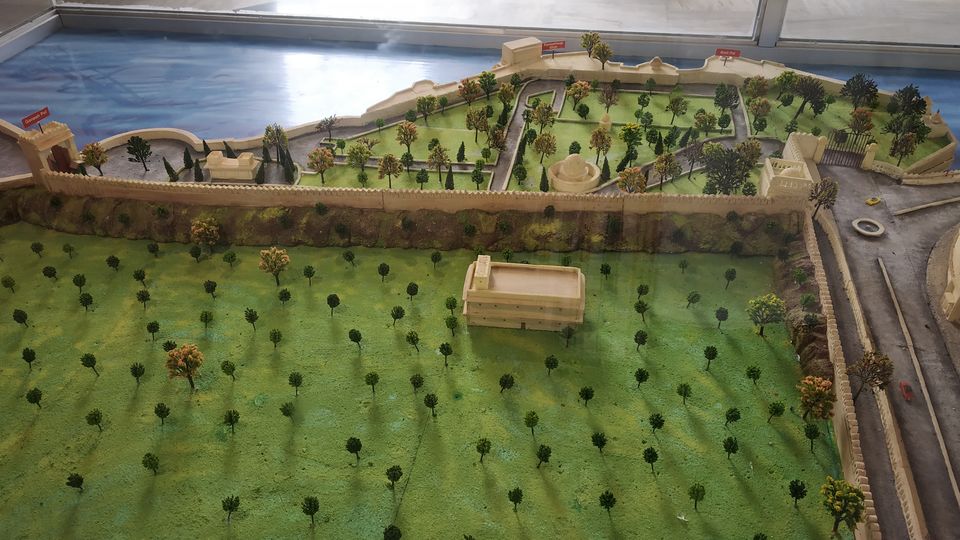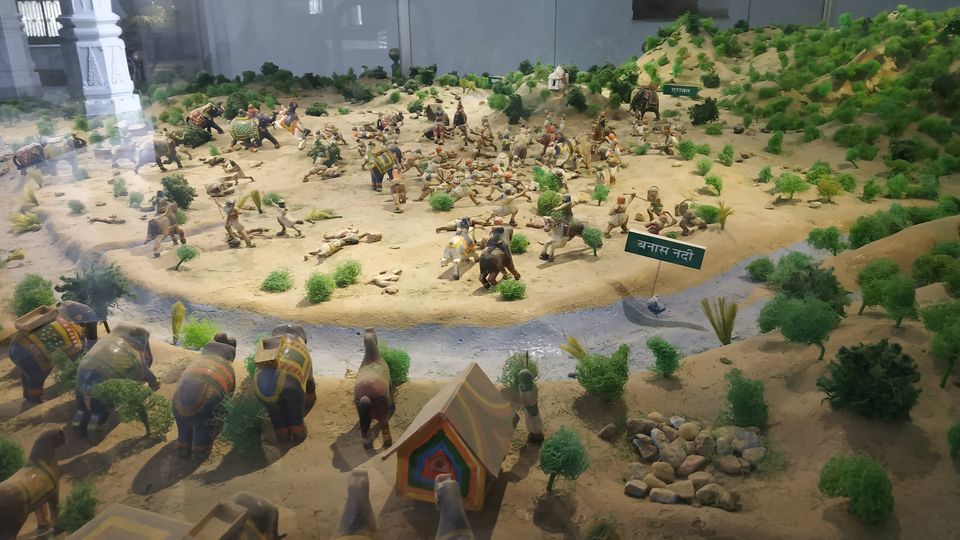 3. Fateh Sagar lake: Speed boat Charges- Rs.220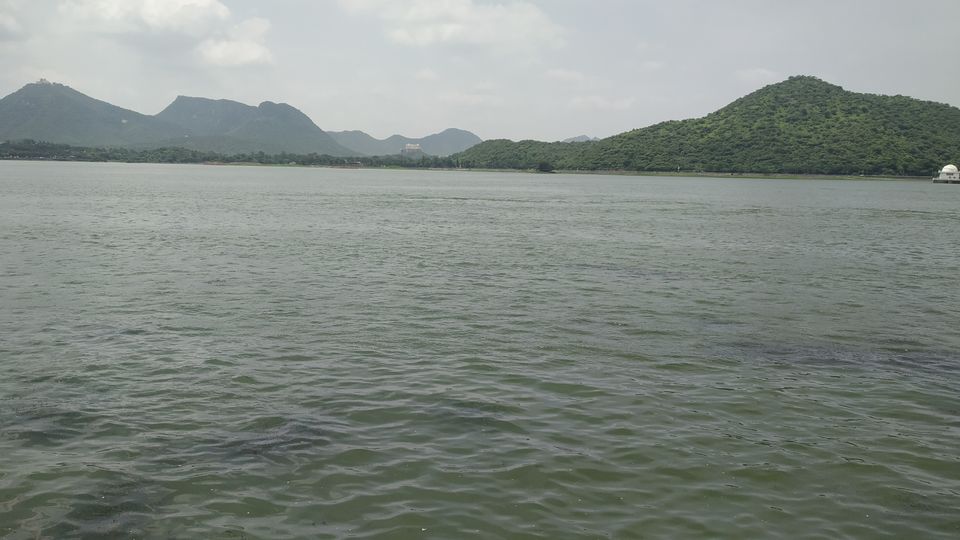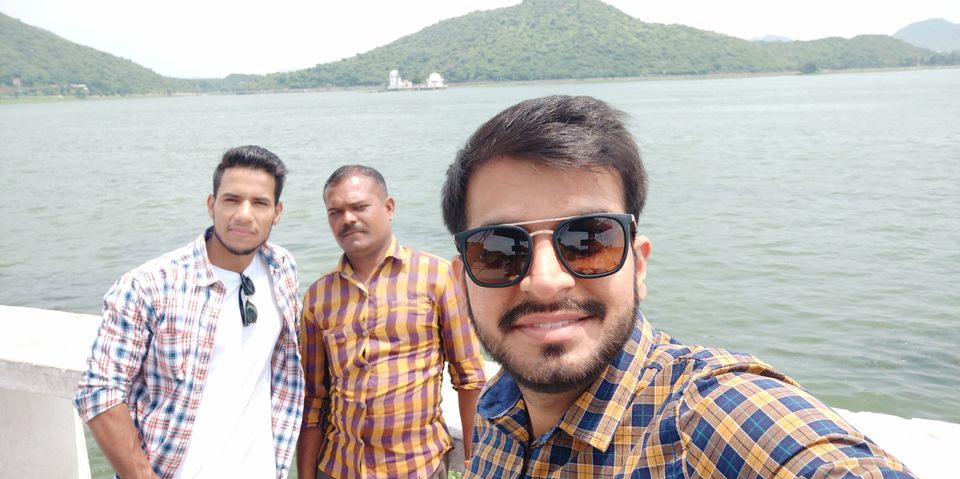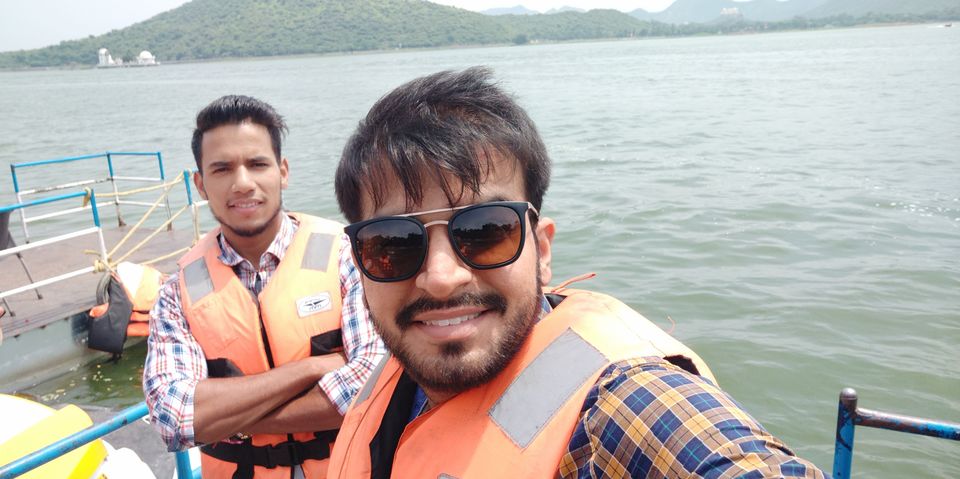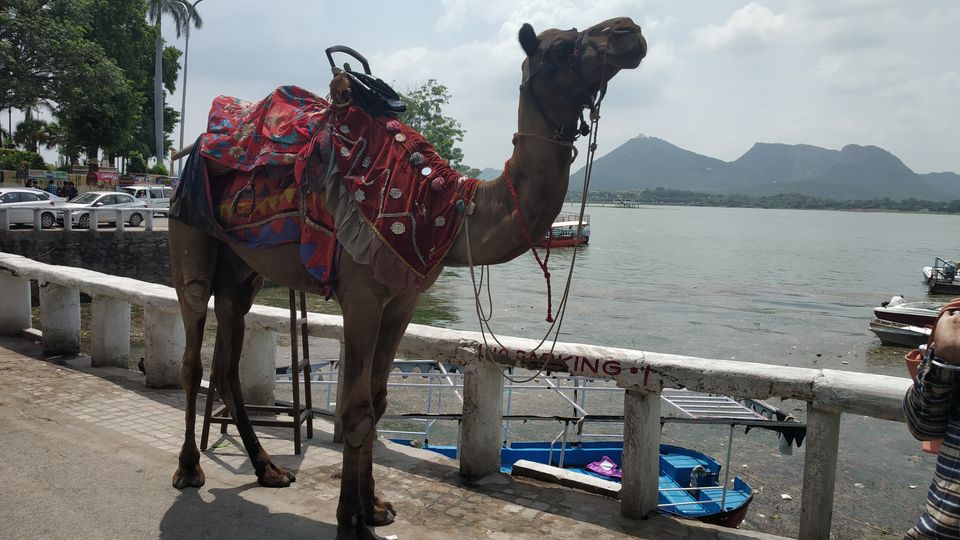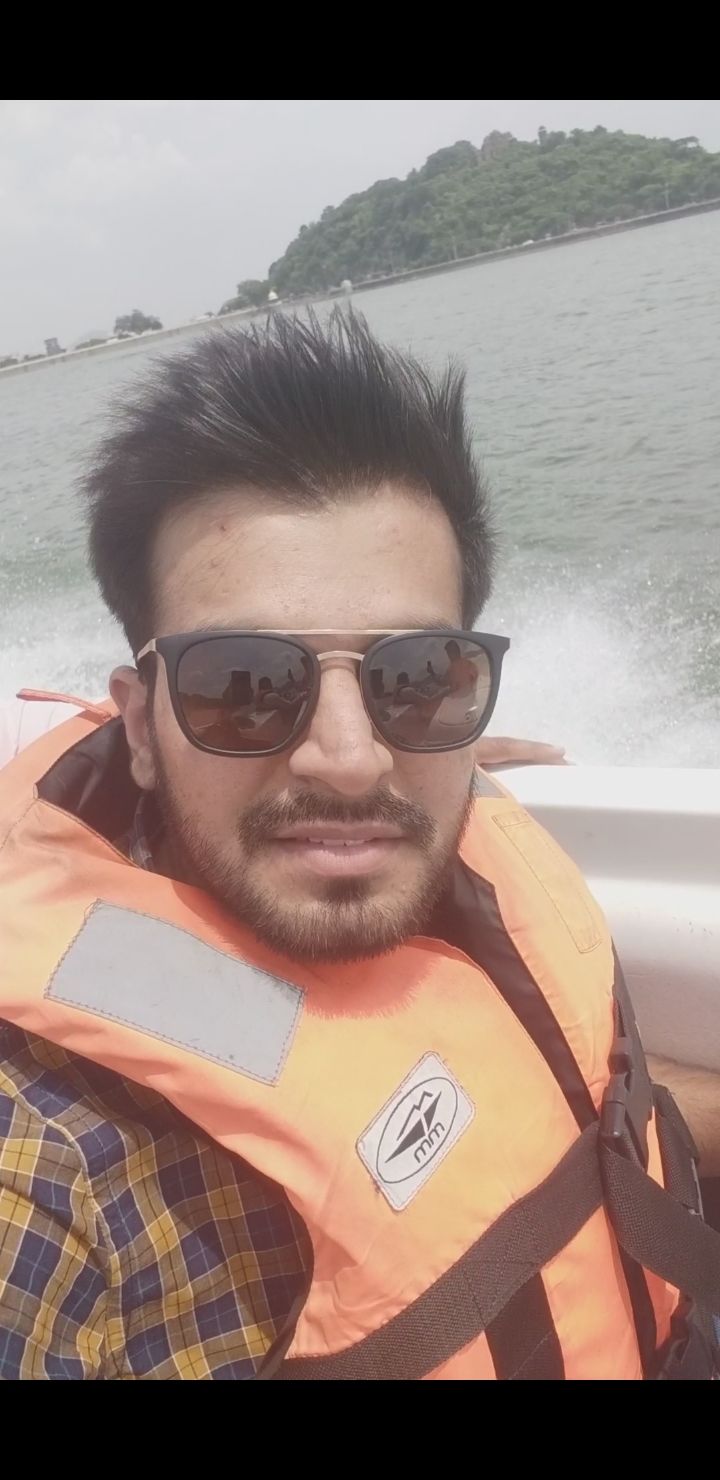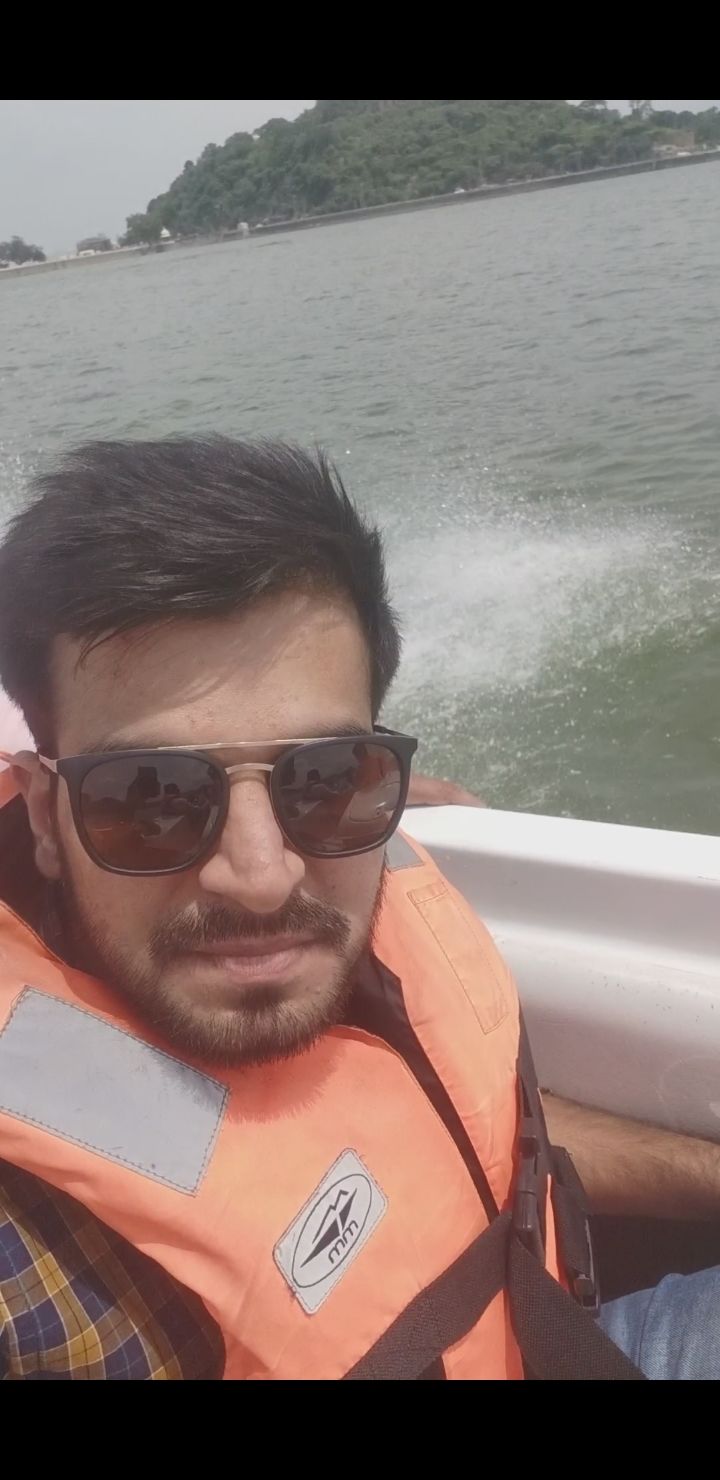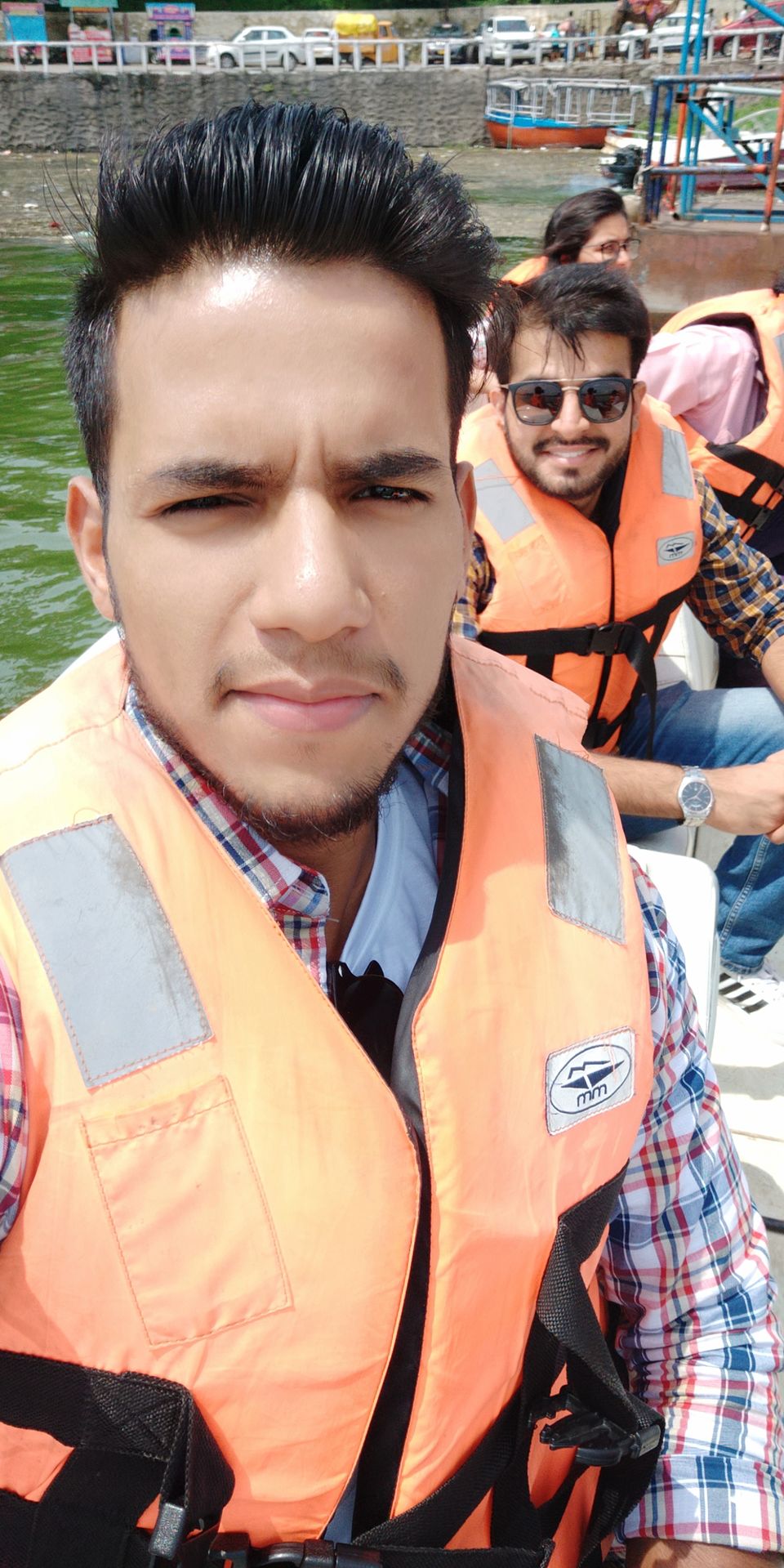 Lake that ranks second to Lake pichola just because pichola gives you more splendid views.Note Fateh sagar is bigger than Pichola lake. I went with speed boating because I never did before, thought was like( Yahan krte hain pichola mei nahi karenge aur kya abhi jo saamne hai usko enjoy krte). Speed boat charges will cost you Rs.220 for one round of lake but that will last only for 2 minutes. At the end it was a nice experience but again thought was like( 2 Minute toh pata hi ni chale normal boating karni chahiye thi kya?)
4. Lunch at Royal Rasoi- Rs.250/person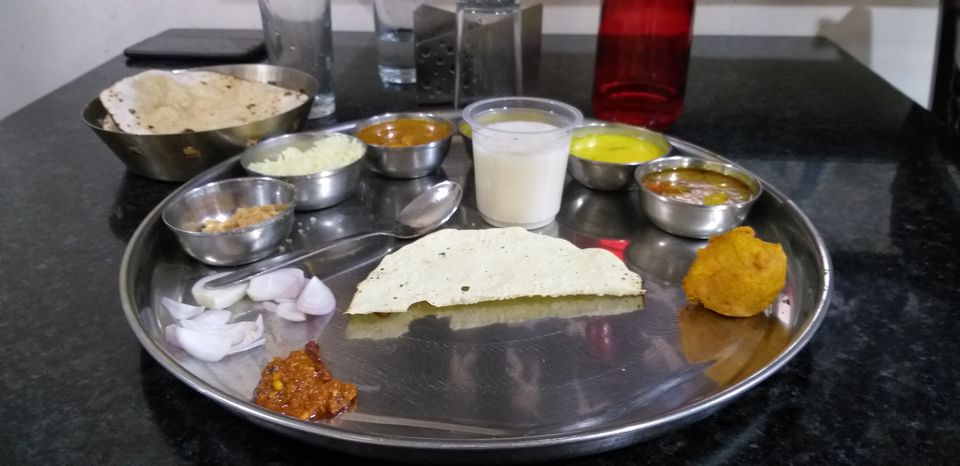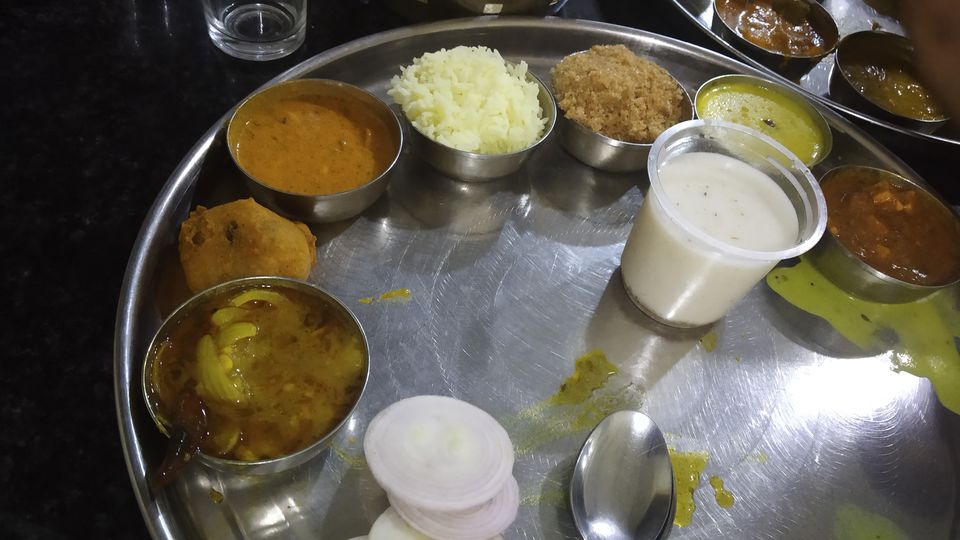 One of the finest places for Rajasthani food/thali in Udaipur. We had to wait for 20-30 min for our food but it was totally amazing, it had all traditional rajasthani dishes. It offers you both north Indian thali and Rajasthani thali . You have to come here whenever next time you are in udaipur. It's close to fateh sagar lake.
5. Bhartiya Lok Mandal Museum: Entry ticket- Rs.60/person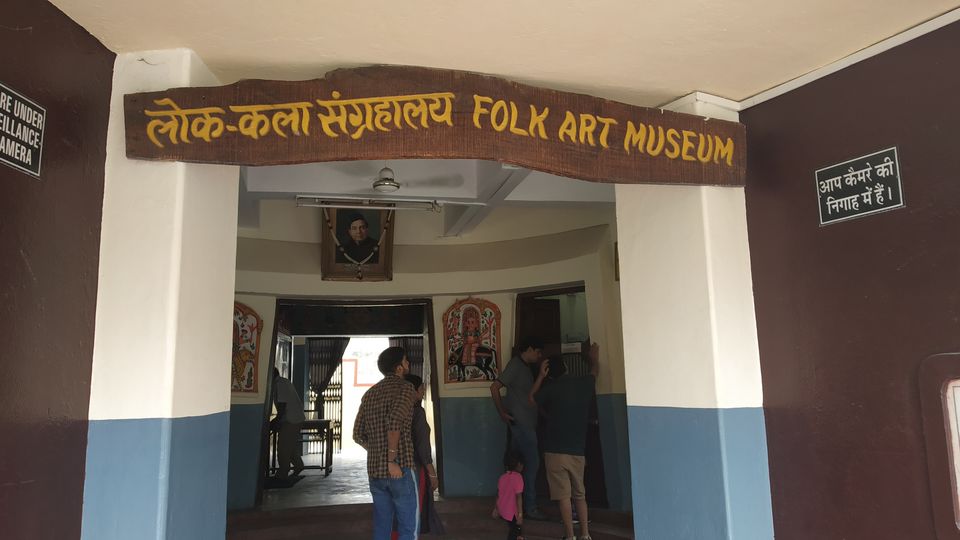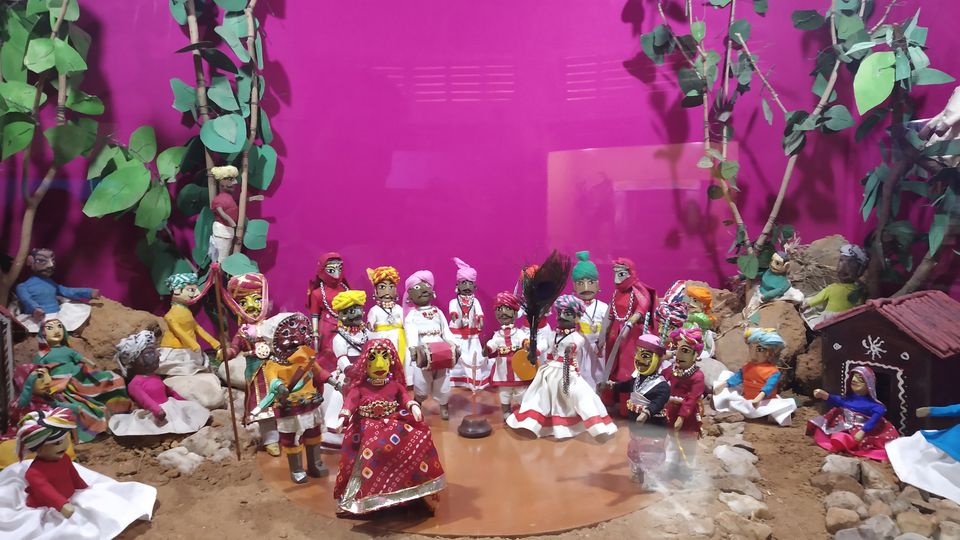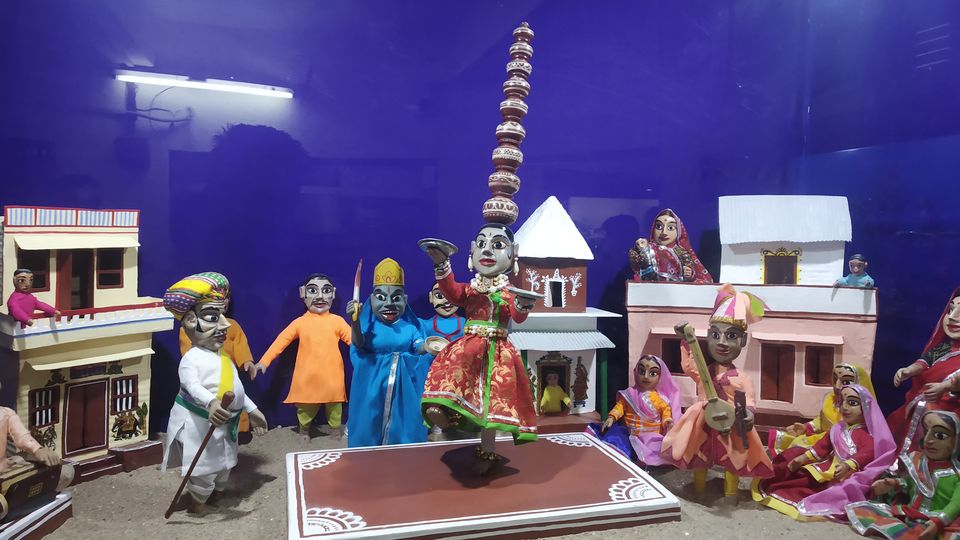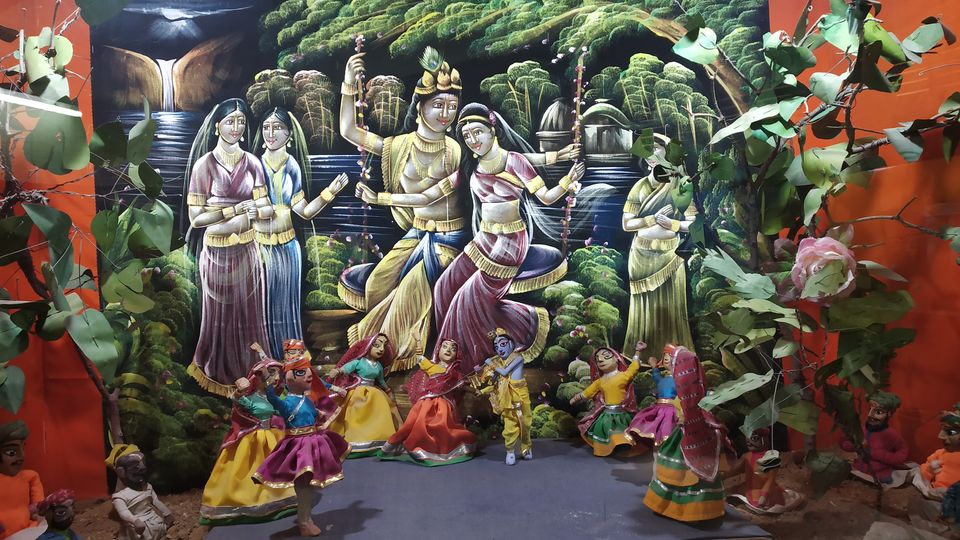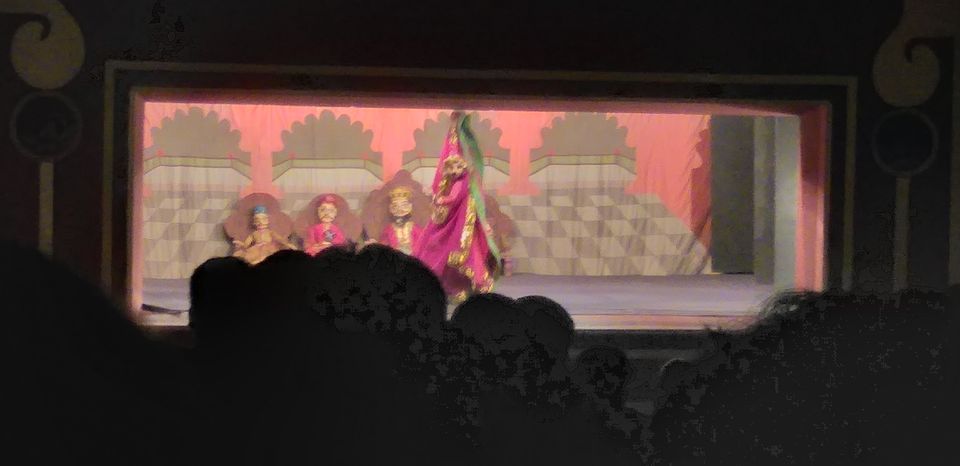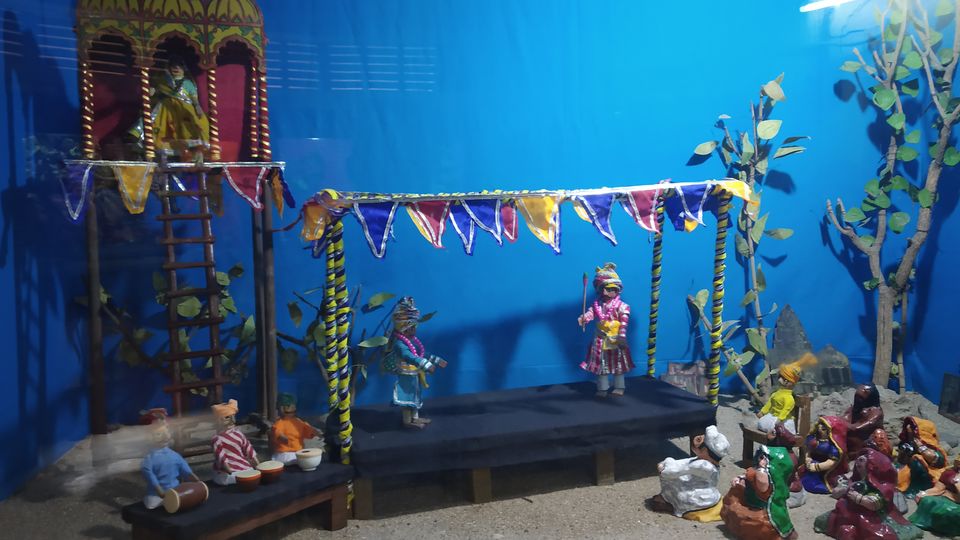 We reached here right after our lunch. It's one of hidden nice places in udaipur. No one talks about these places in Udaipur. Watching a dance puppet show here was a totally different experience. Best place for those who want to know more about Rajasthani Culture and rich folk history, there is a folk dance puppet show that runs everyday and you must see that, it lasts for about 20 min. Sometimes it's not always about views it's also about indulging yourself in the culture of the city and that's what this place teaches you. Visit here and you will definitely enjoy.
6. Saheliyon ki bari- Entry ticket- Rs.20/person
It's a normal place which you can complete in hardly 15-20 min. You can skip this place but if you have this mindset "Ki ab aaye hain toh sab dekhke jaenge" then you can come here. We saw it in a little hurry because our next stop was City Palace and it is entry ticket window for City palace closes at 4 pm because city palace closes between 6:30-7 pm. We clicked some pictures here and headed to Udaipur's most famous spot.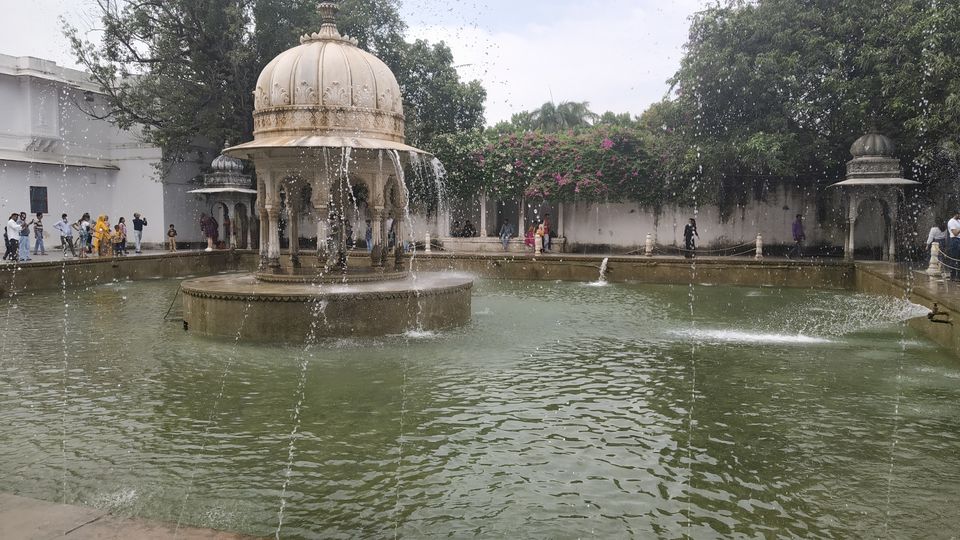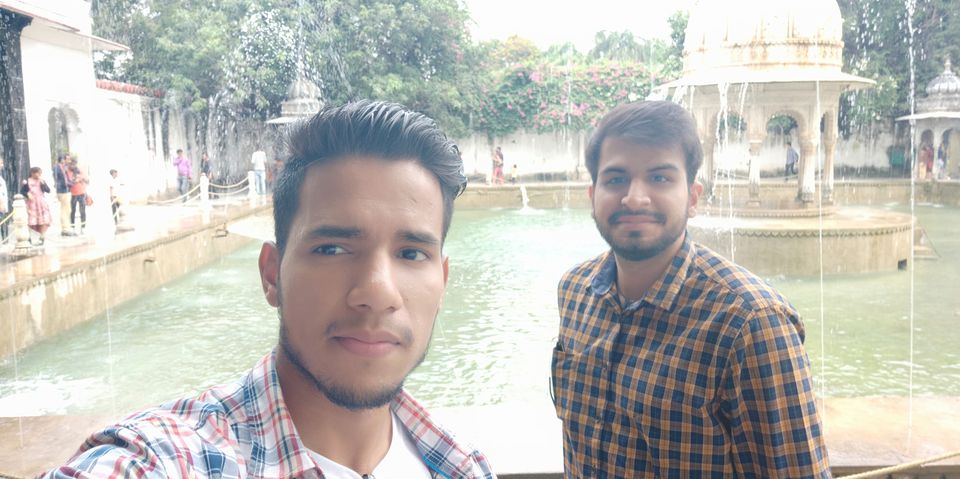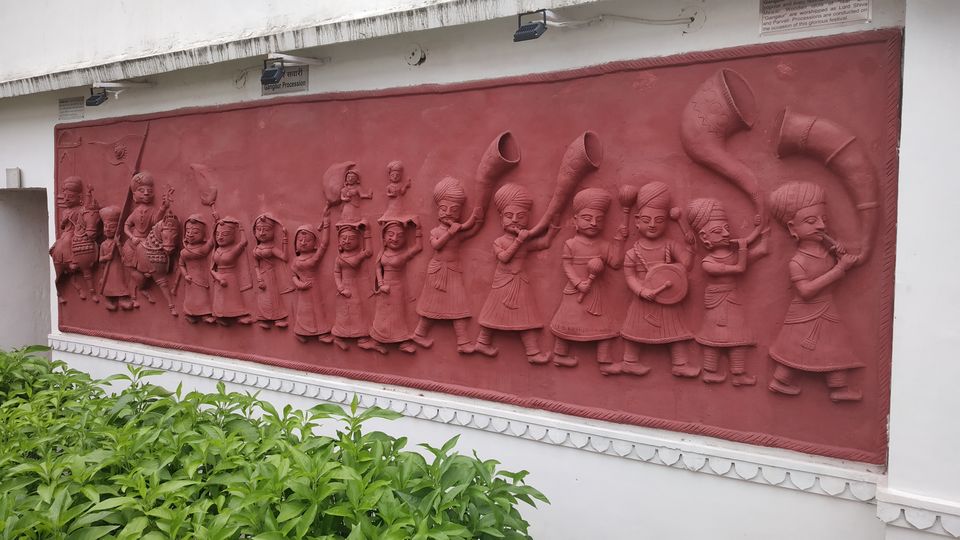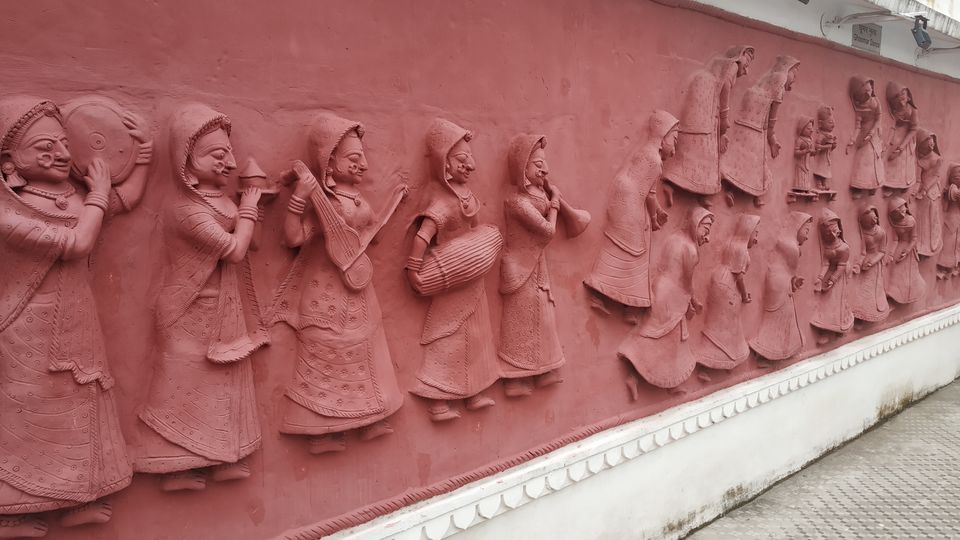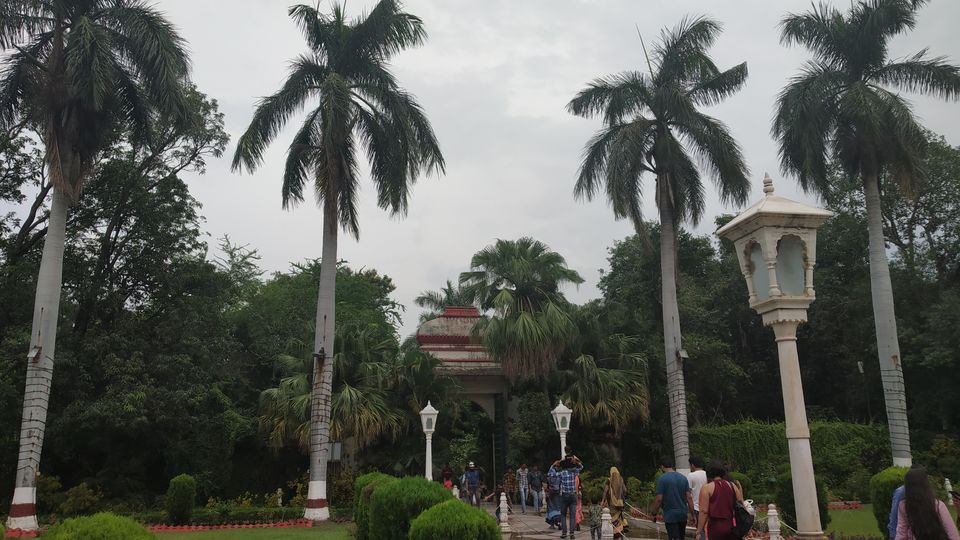 7. City Palace- Entry ticket- Rs.330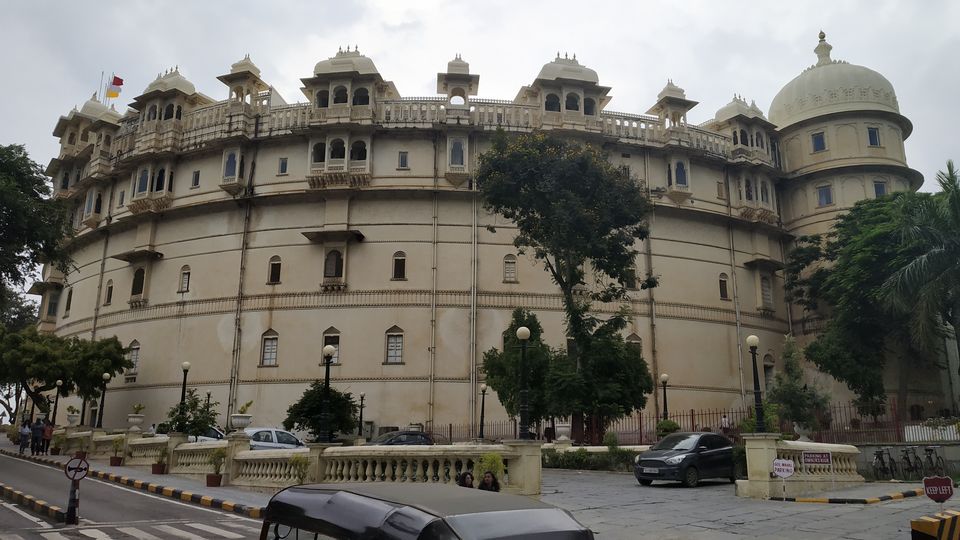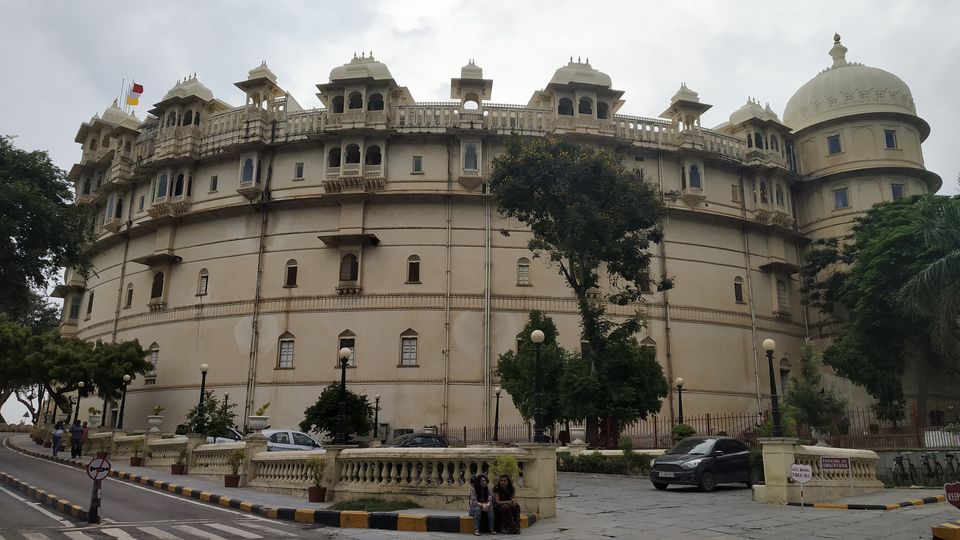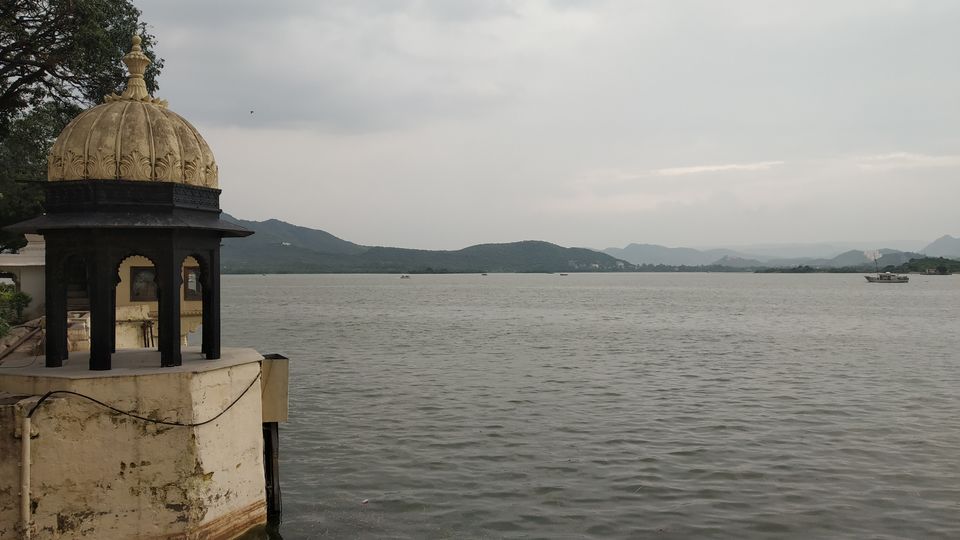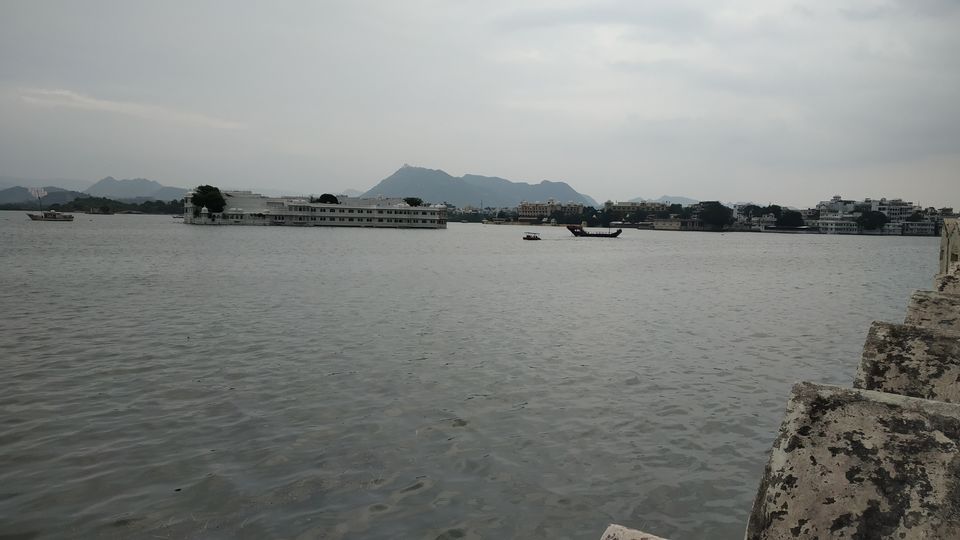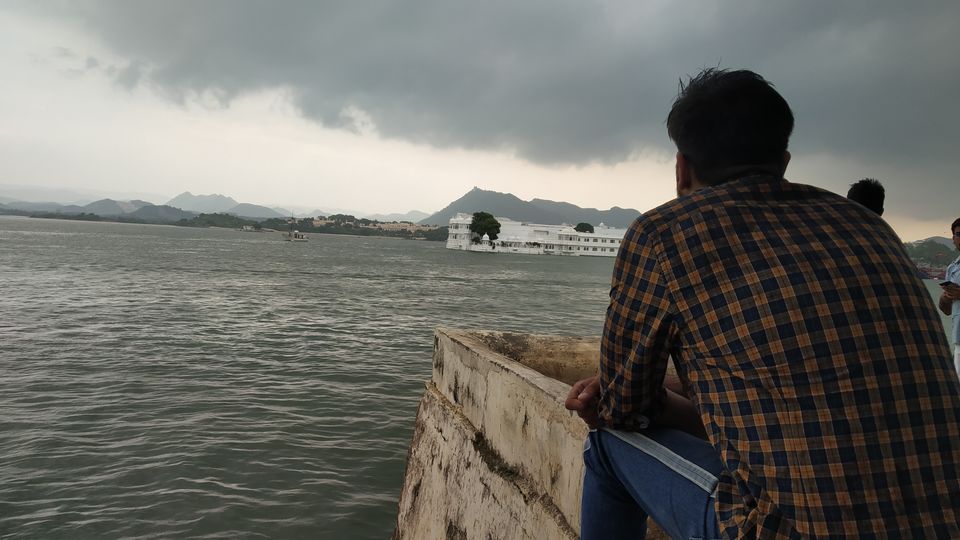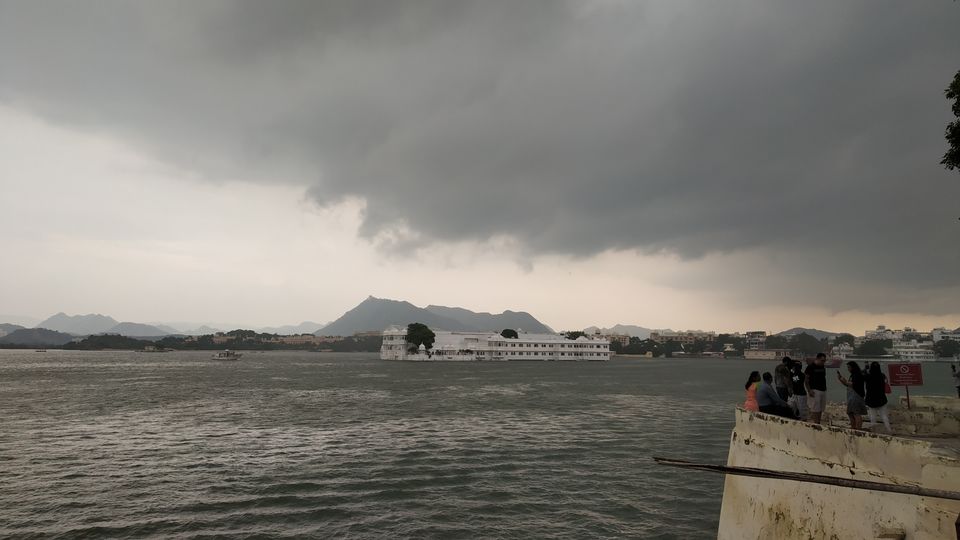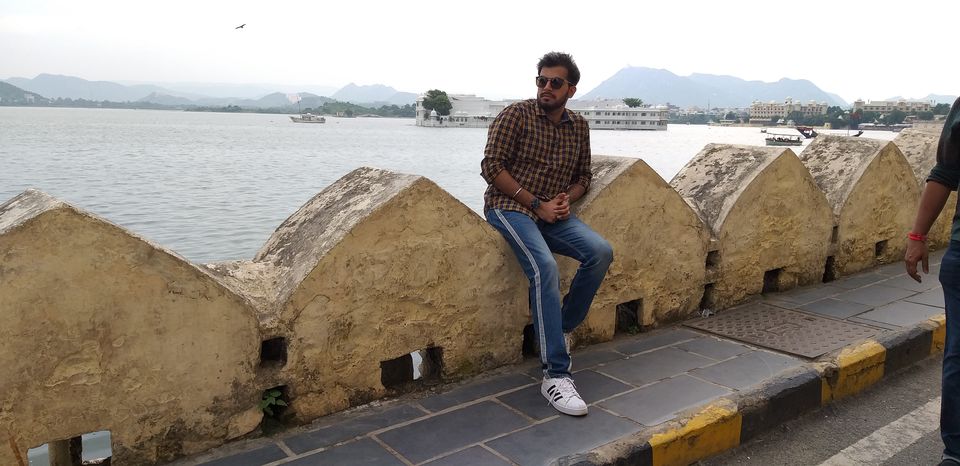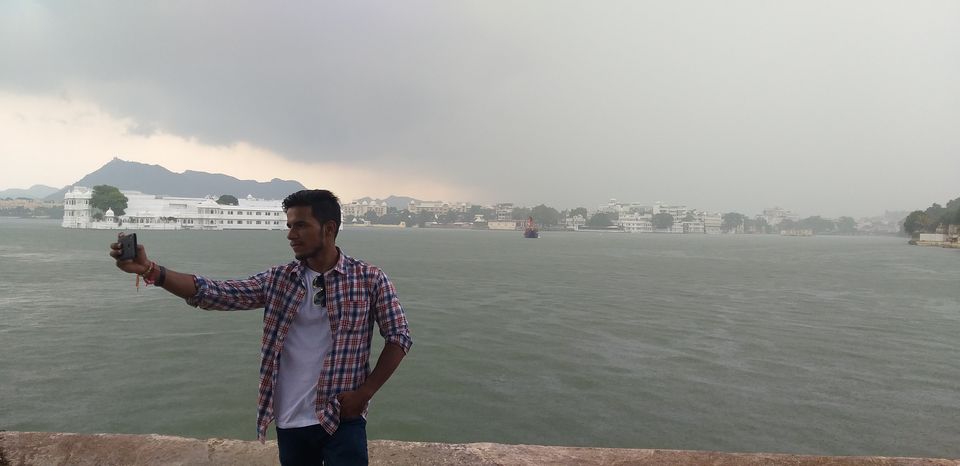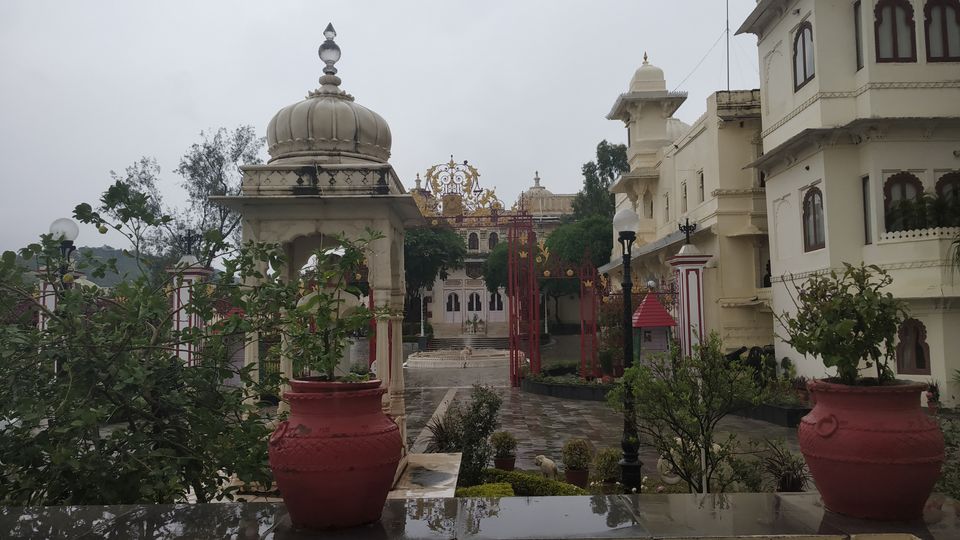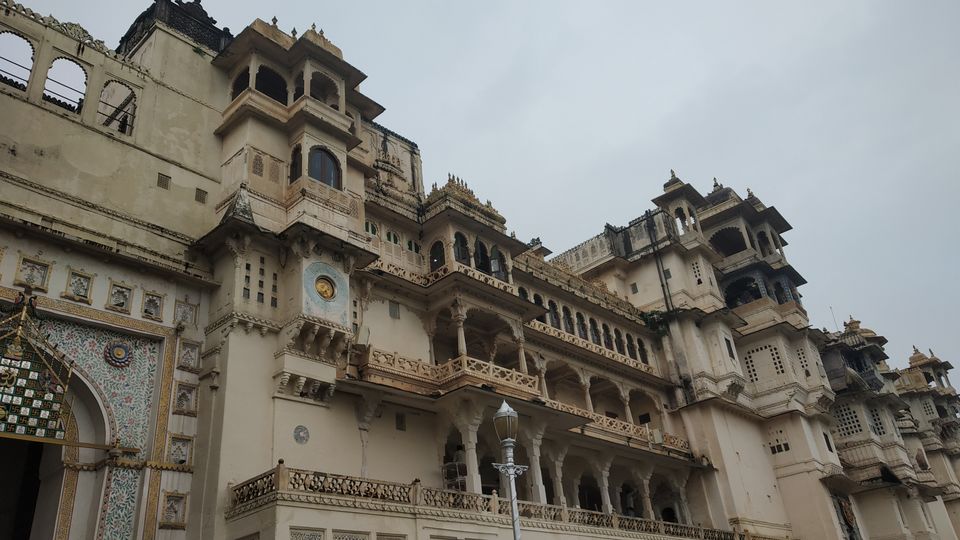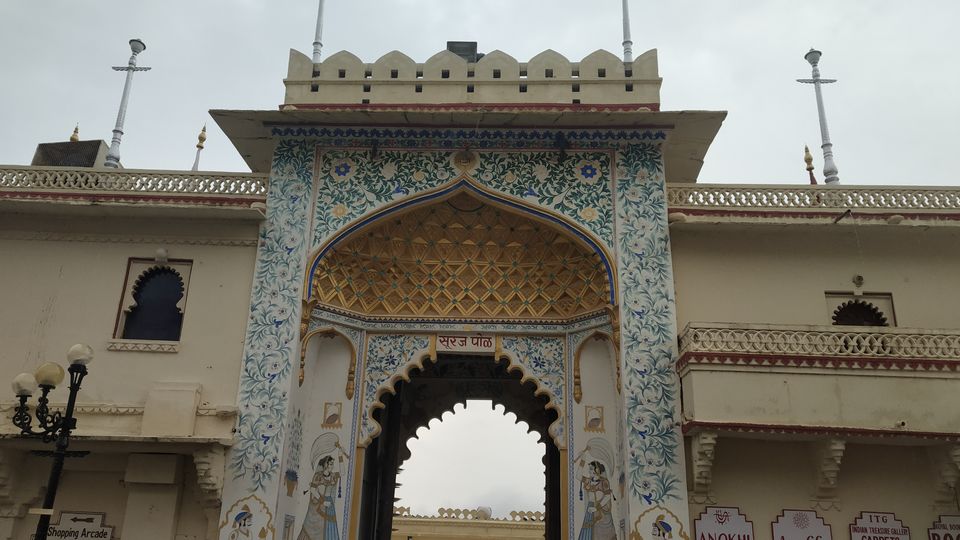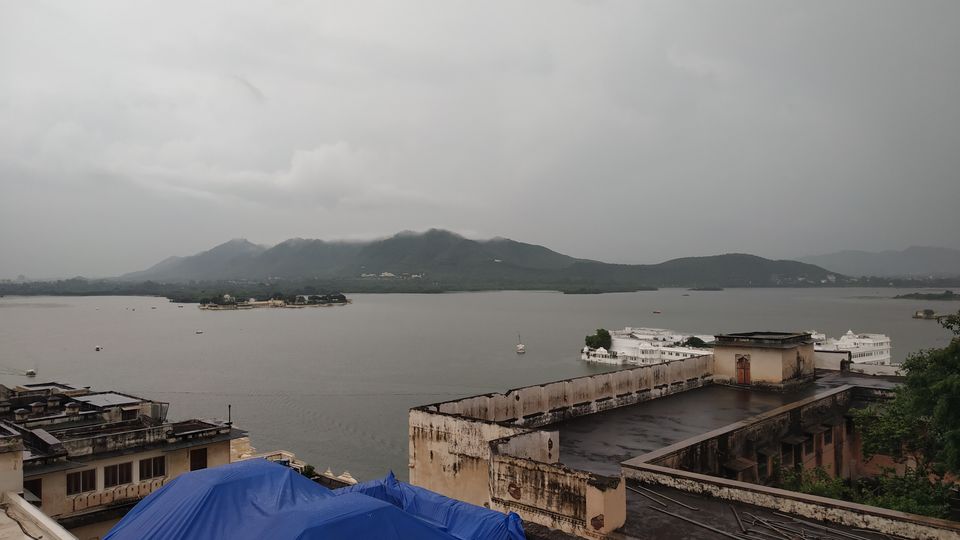 I believe it's one of the Largest Palaces in India located on the banks of Lake pichola. It will take around minimum 2-3 hours to see everything inside. The moment you enter premises of city palace you see the beautiful "Pichola Lake" and that was one of the mesmerizing views I had ever seen and then guess what happened it started raining. From here you can see Lake palace which is built exactly in the middle of the lake. We asked about boating when the man said Rs.800/person, thought was "Paagal ho gya hai kya mausam ke hisaab se paise maangra" .I said to my friend leave it, we have to visit lot of other places in udaipur(Sirf boating hi nahi karni). We got a little wet but still the views which you see here are remarkable, this is why it is said that "Monsoon is the best time to visit Udaipur". Rain wasted our half an hour and moment it stopped we entered inside "The City Palace".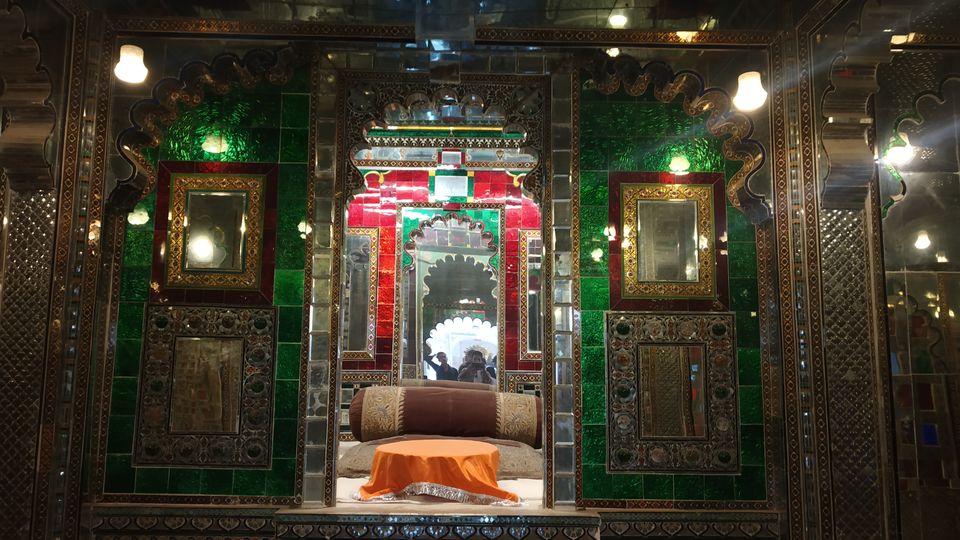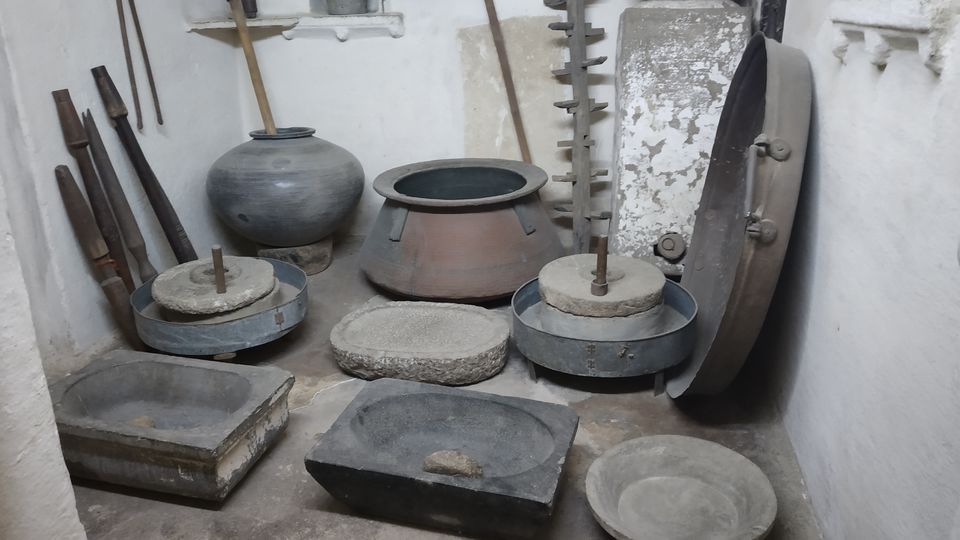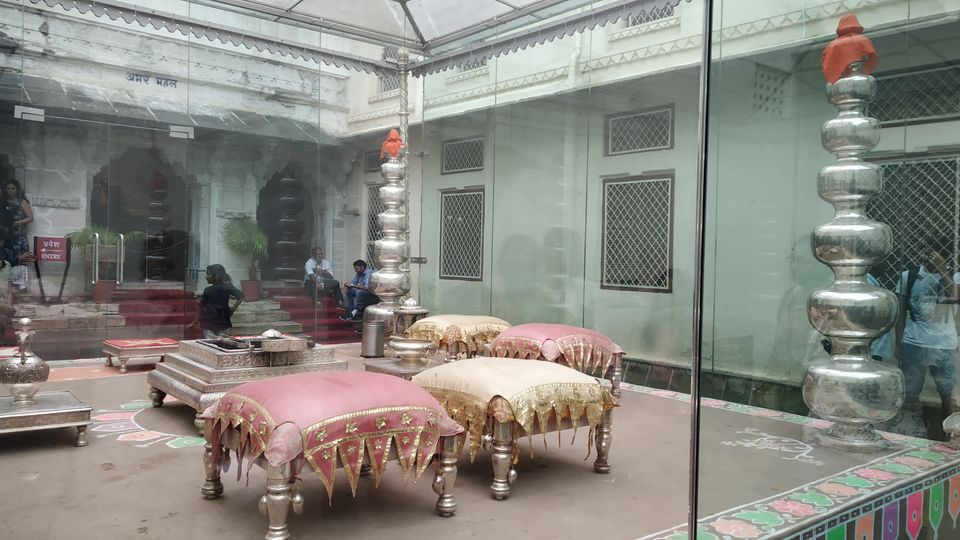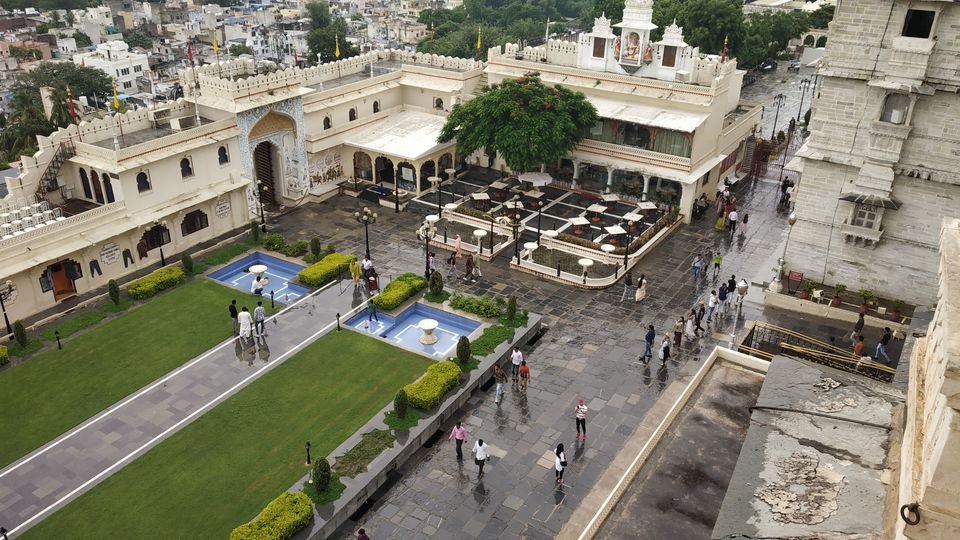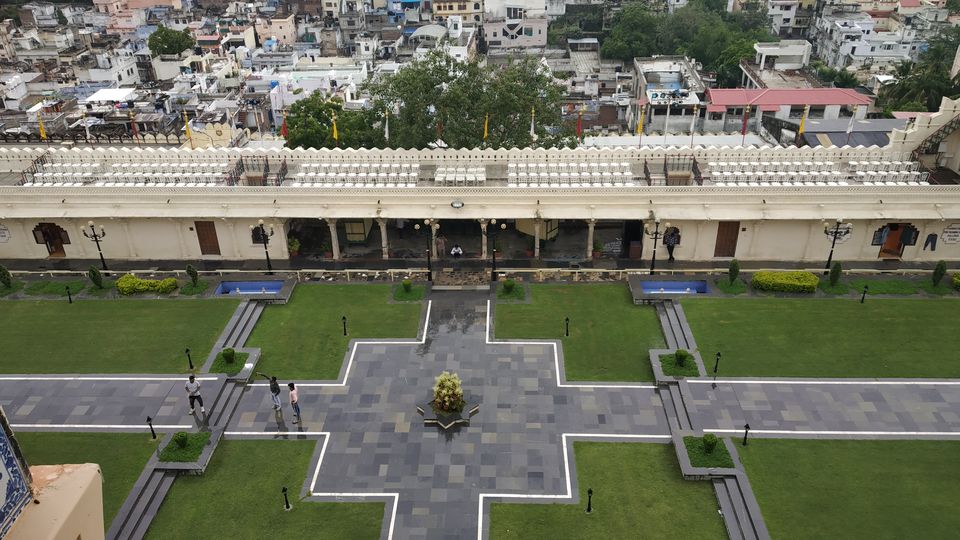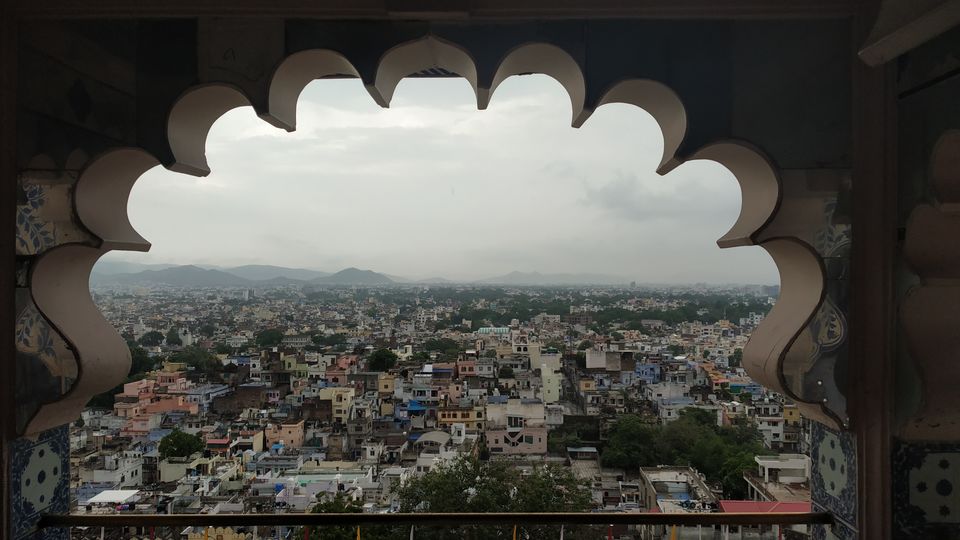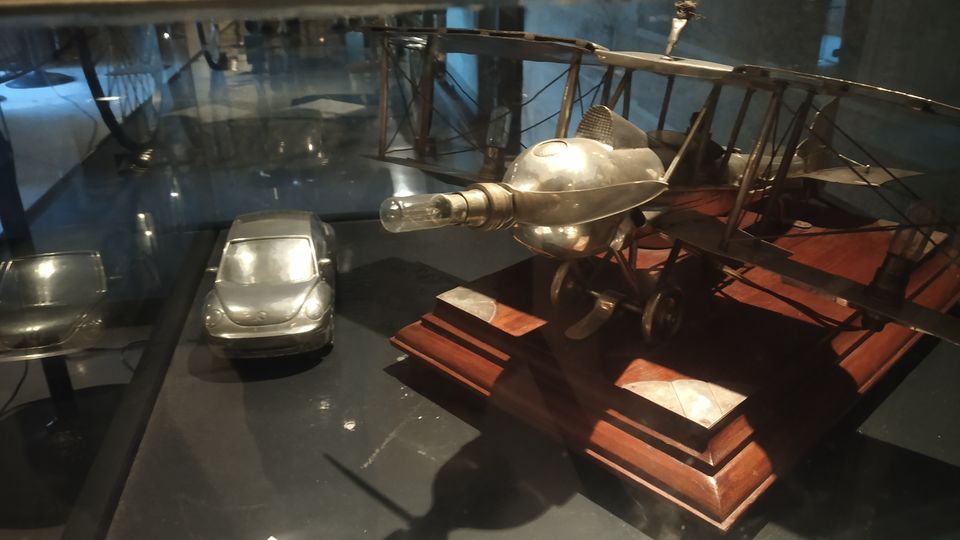 On the back side of city palace there is Jagdish Temple which you can also visit. I dropped it because it was heavily crowded and we were tired after walking and walking because the palace is too huge, it will make you tired.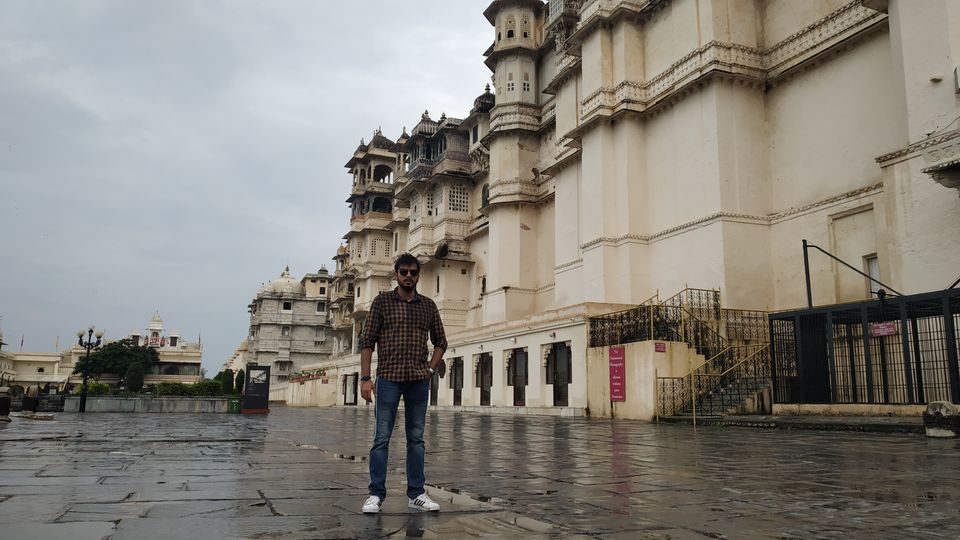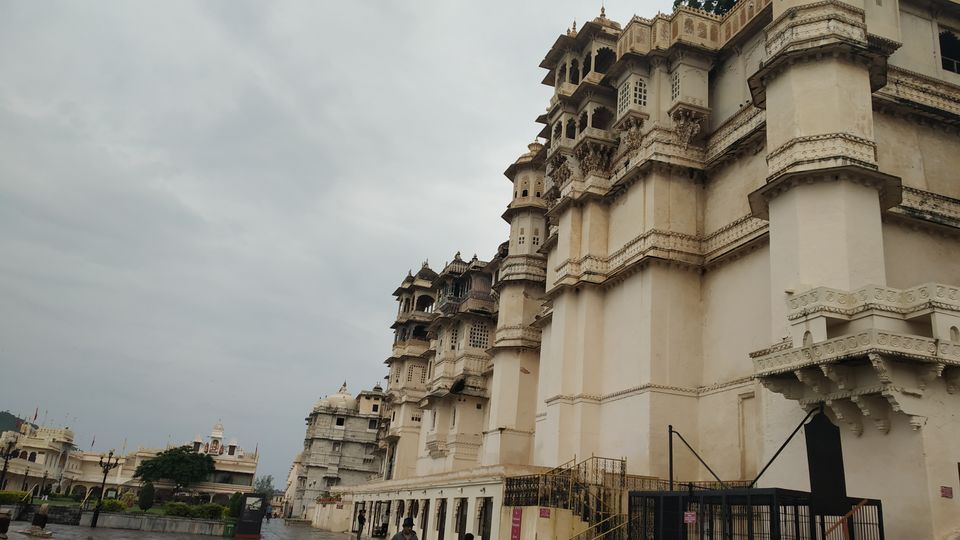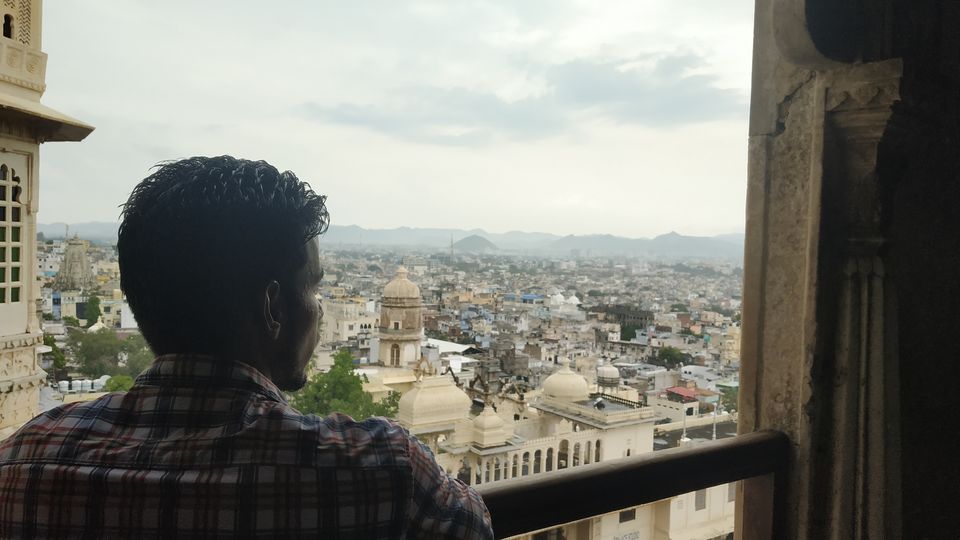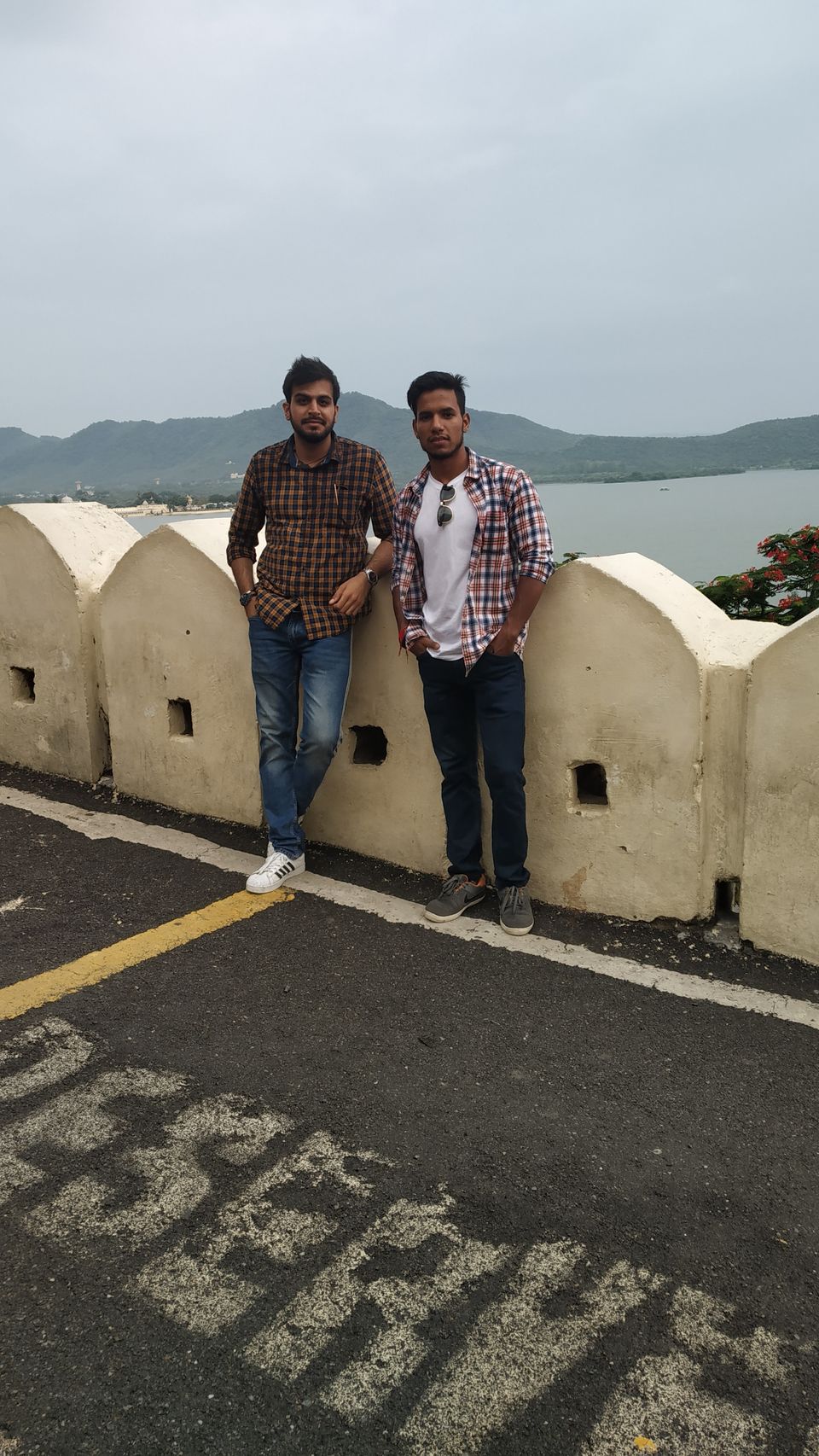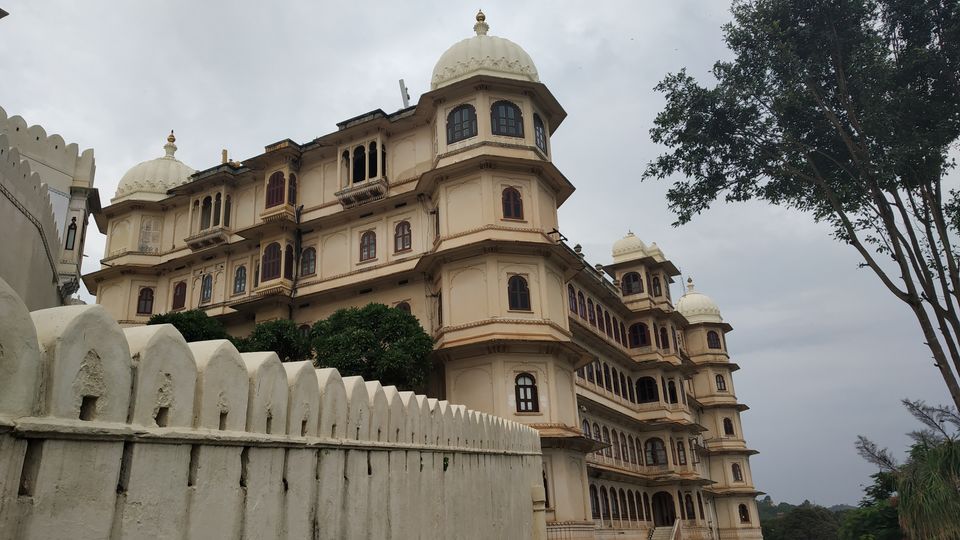 Is it worth for Rs.350? Definitely yes if you are going for the first time but if you don't want to go inside the palace then you can go with the normal ticket which was I think Rs.100 which will allow you inside the premises and you can sit besides the lake and relax. I will opt this one when I go next time.
8. Gulab Bagh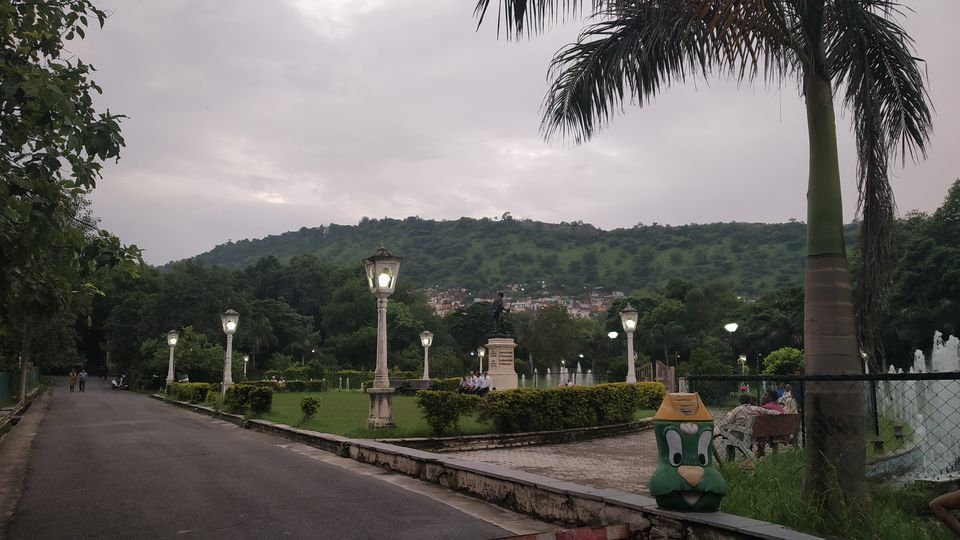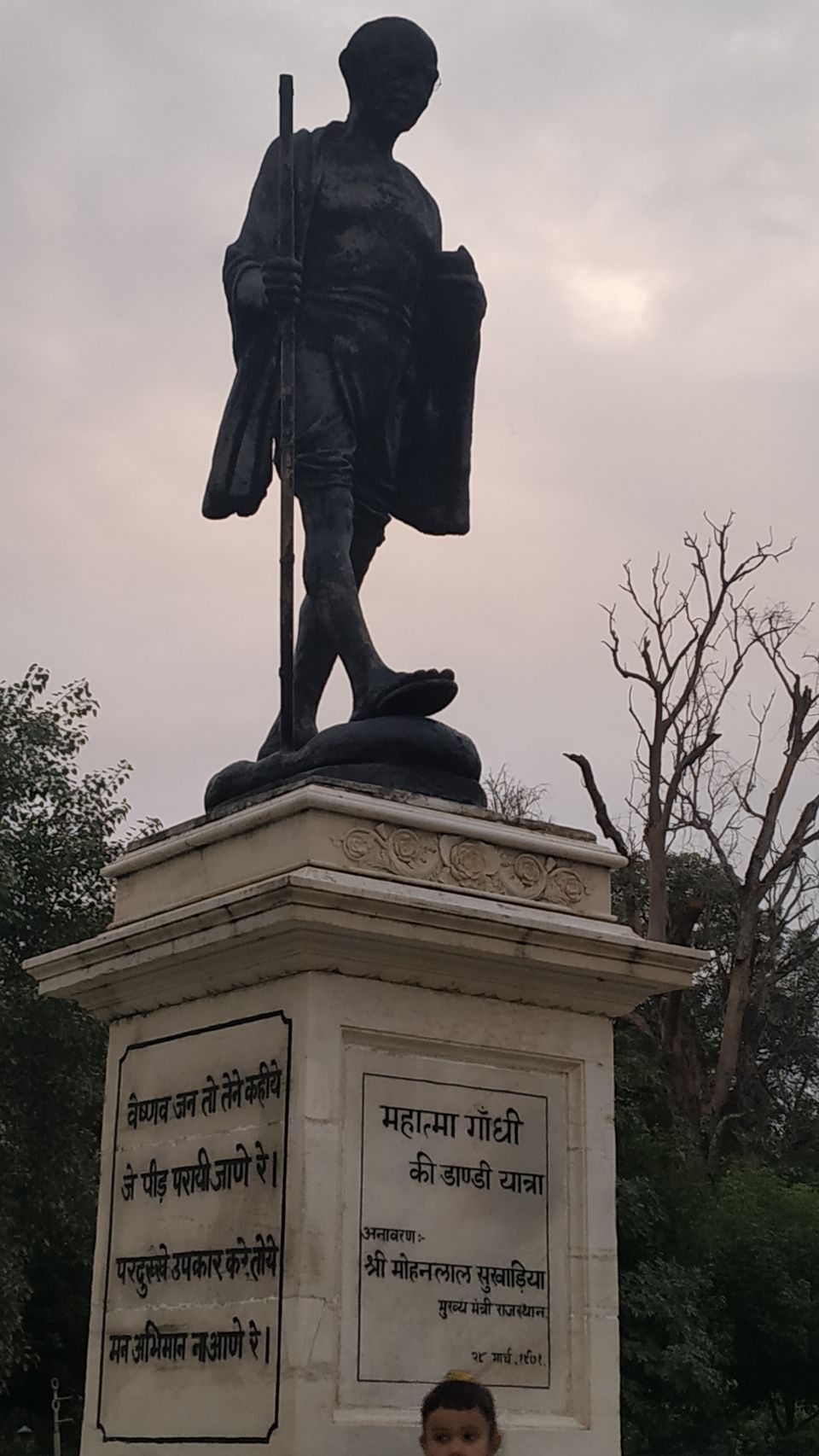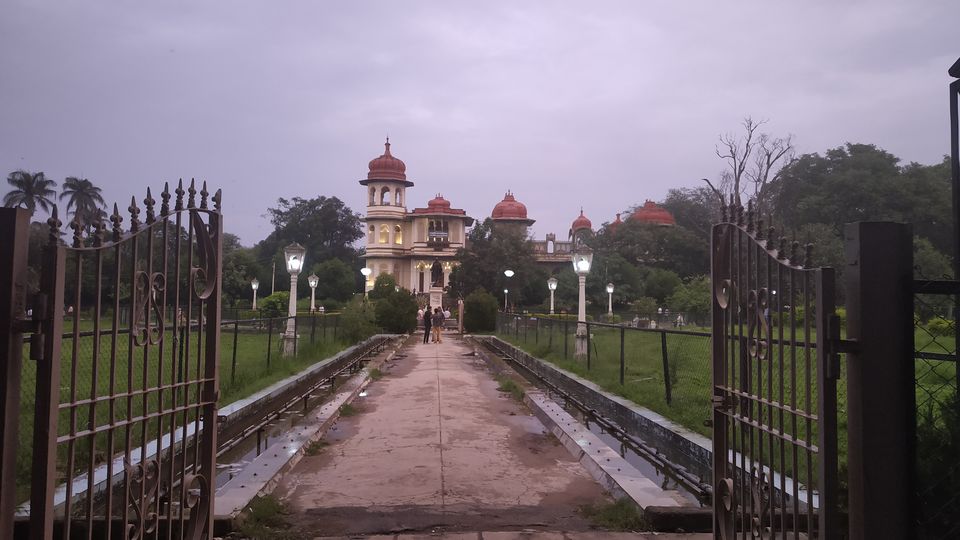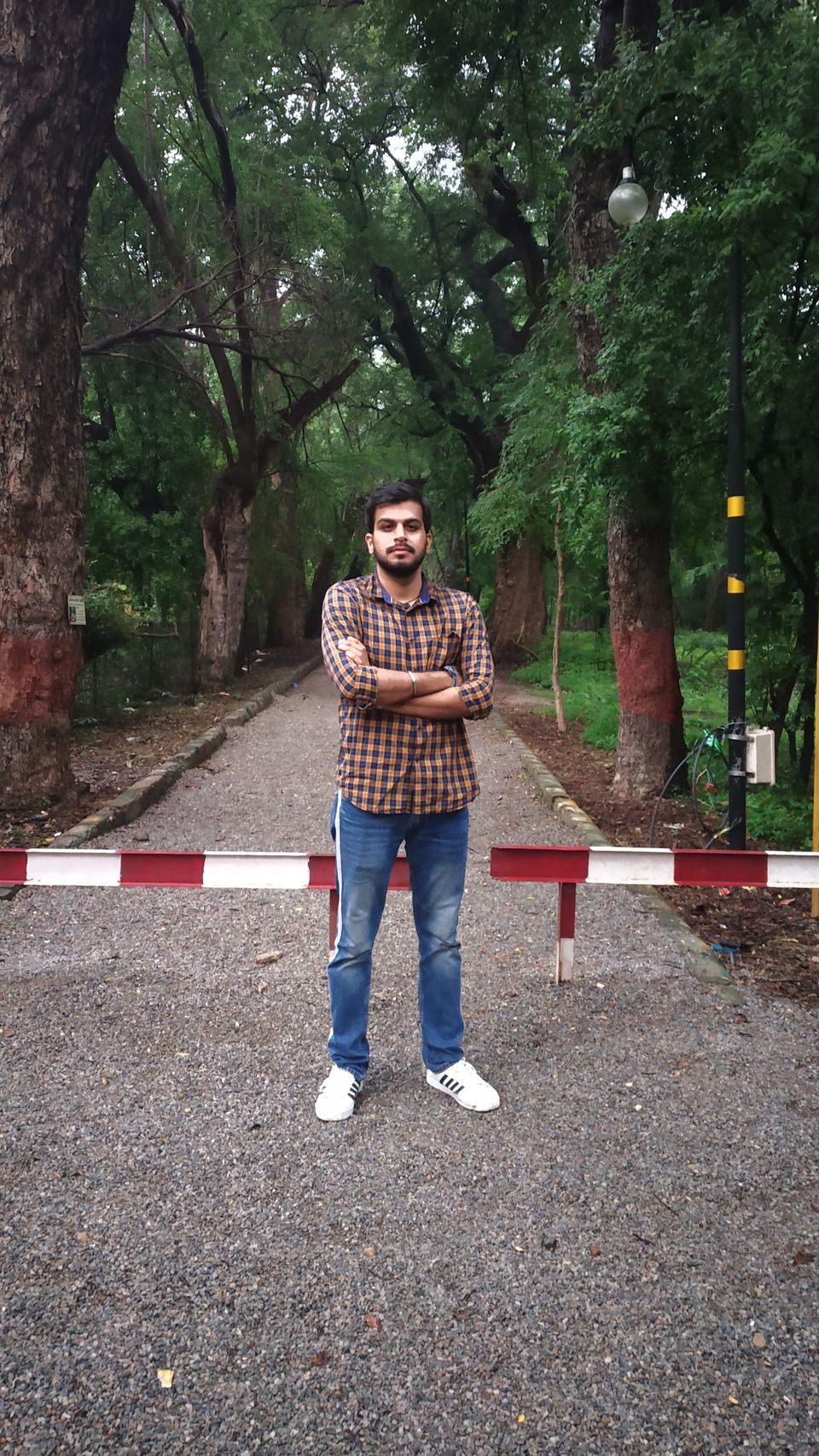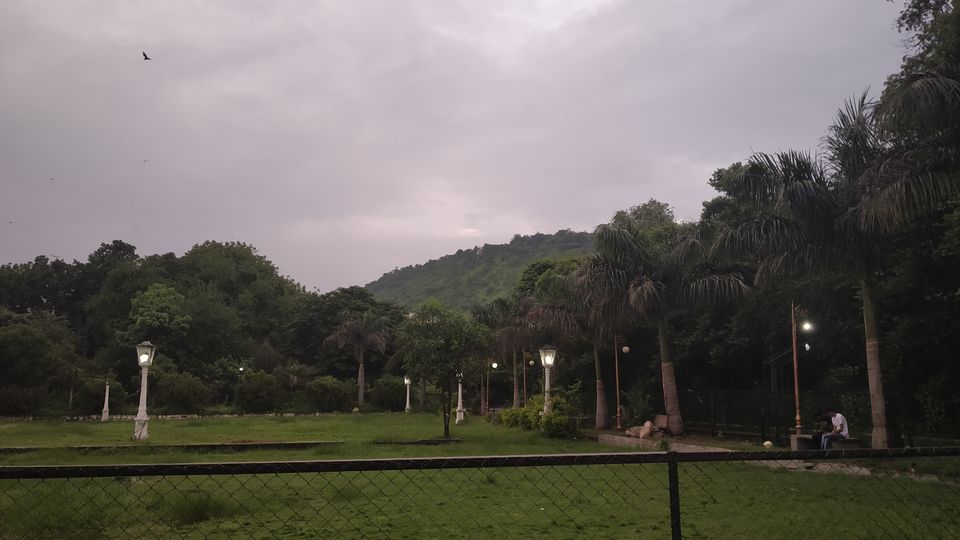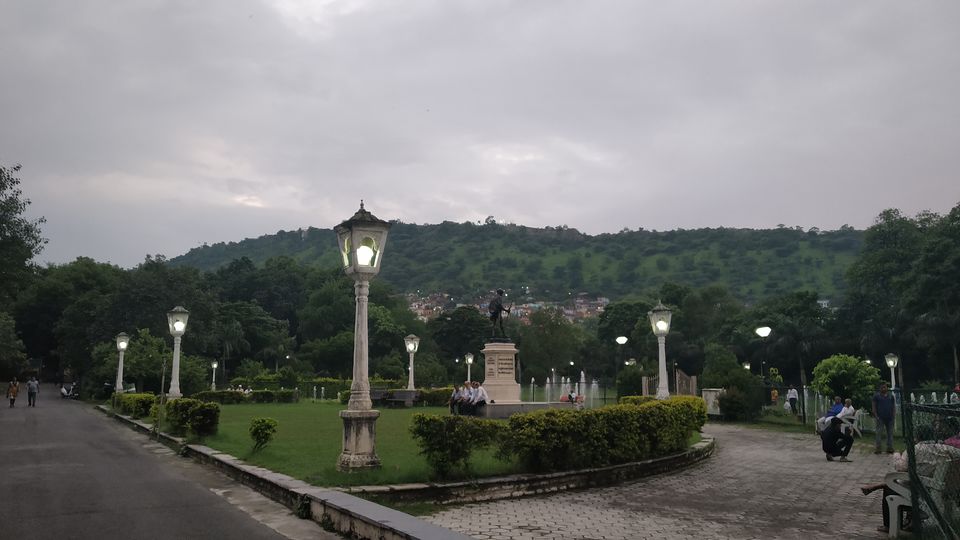 The most Greenest place I've ever seen in my life, it took away our tiredness with its fresh and natural air. Do visit here if you like greenery you will love this place. This park is huge and we visited at the time of dusk so it was looked more splendid. People will say "Ek normal park hi toh hai". But you won't find such high amount of greenery in normal parks and this can end your day pretty well.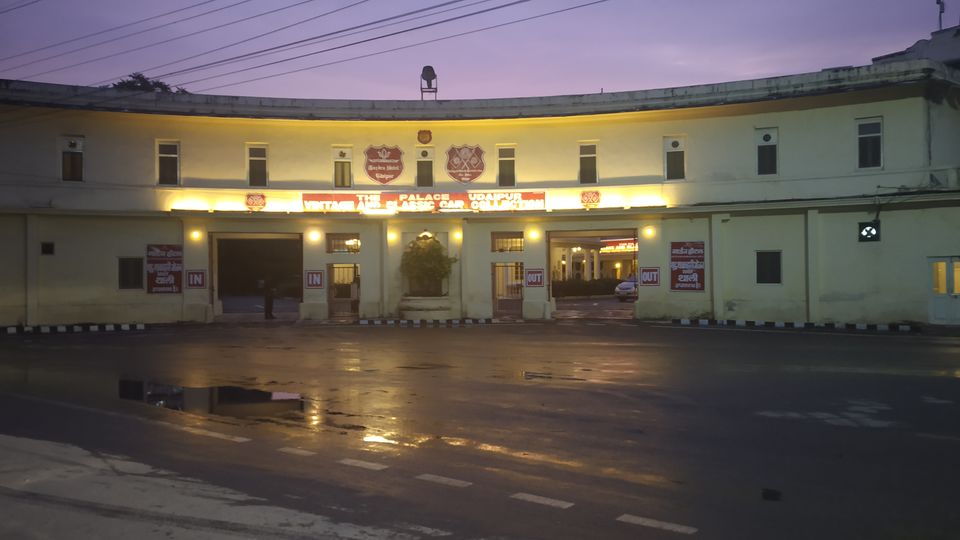 Right in front of Gulab bagh you will see Vintage Car Museum where Enrty ticket is Rs.400 just to see 24 vintage cars. We decided to drop it because locals were saying it's totally not worth it. So after this we went back to our hotel, ordered dinner from zomato and slept at around 10:30 pm.
We were ready at 08:30 in the morning, that's what i do on travel, my day ends early and starts early with good amount of sleep so that I can enjoy perfectly the other day. After the breakfast in the hotel again we booked an auto but today it was expensive because they said that today's places are little outside i.e are in old Udaipur. So they charged around Rs.700/day.
In my opinion please hire a scooty if you are 2 people or hire innova if you are 4-6 people on your second day because after a day you get an idea about the city, you see how others are commuting and it's a small city so don't worry about security.Locals were saying that it is one of the most safest places. I don't exactly know about taxi but scooty you will get at Rs.450/day. With the help of google maps you can easily reach everywhere.
Let's start fresh with our second day:
1. Sajjangarh Fort: Entry ticket- Rs.200(inclusive of fort and transportation)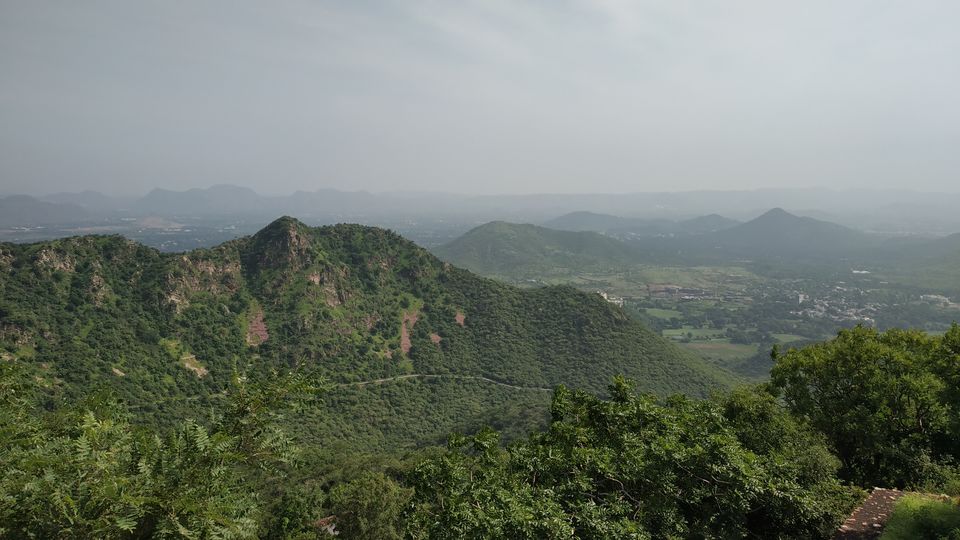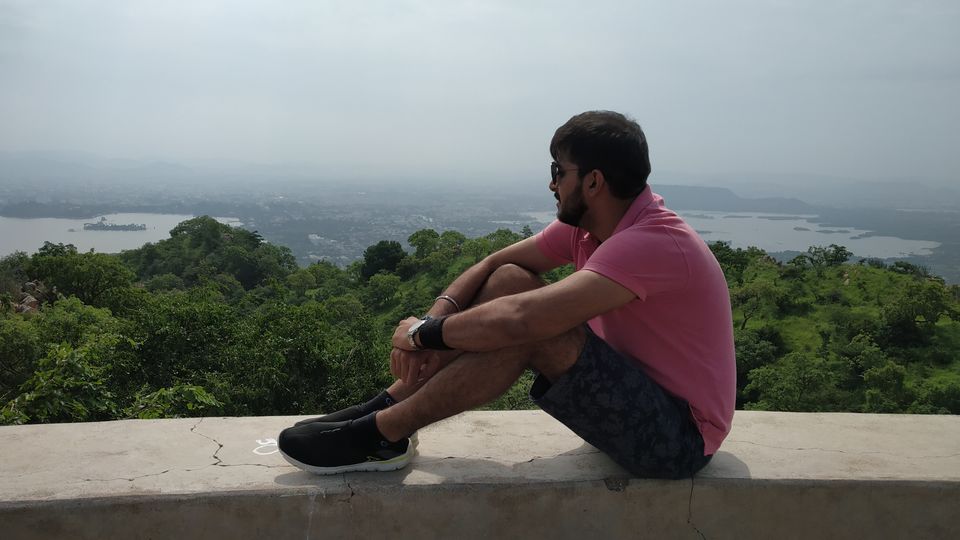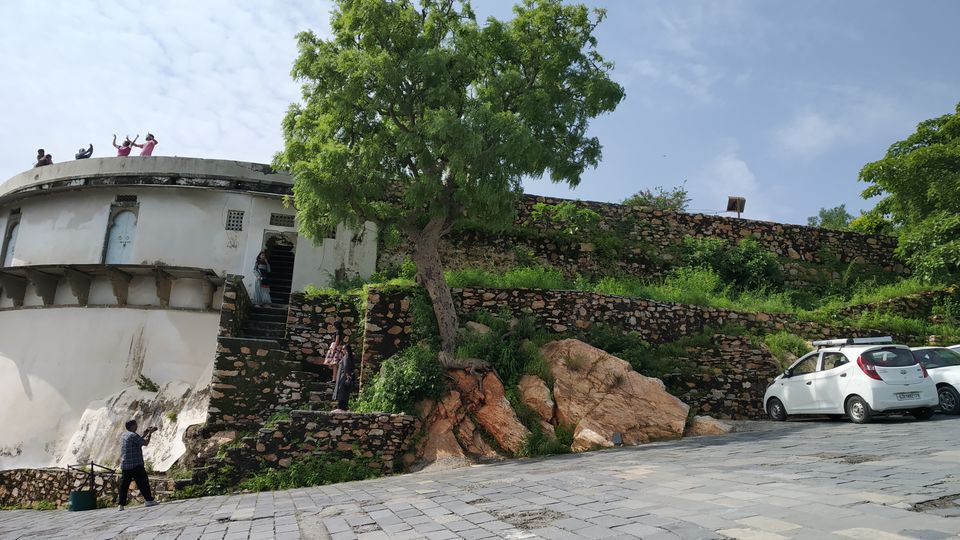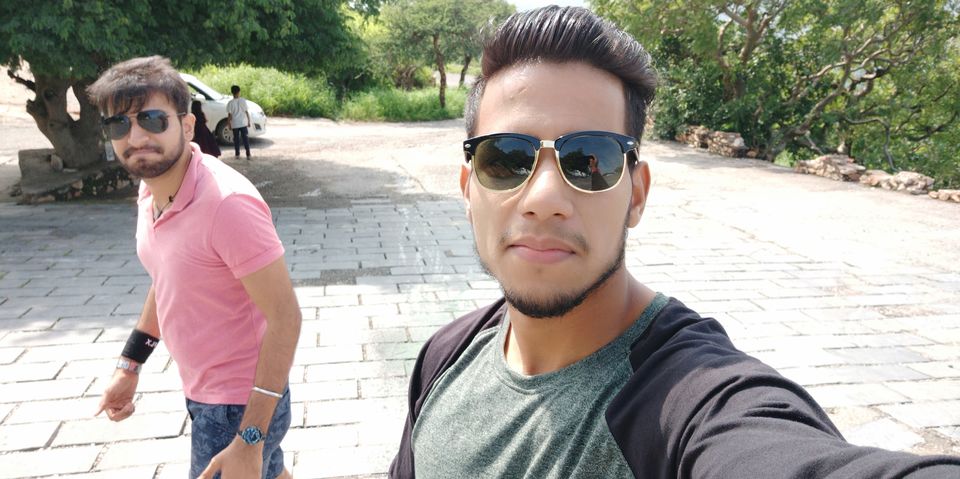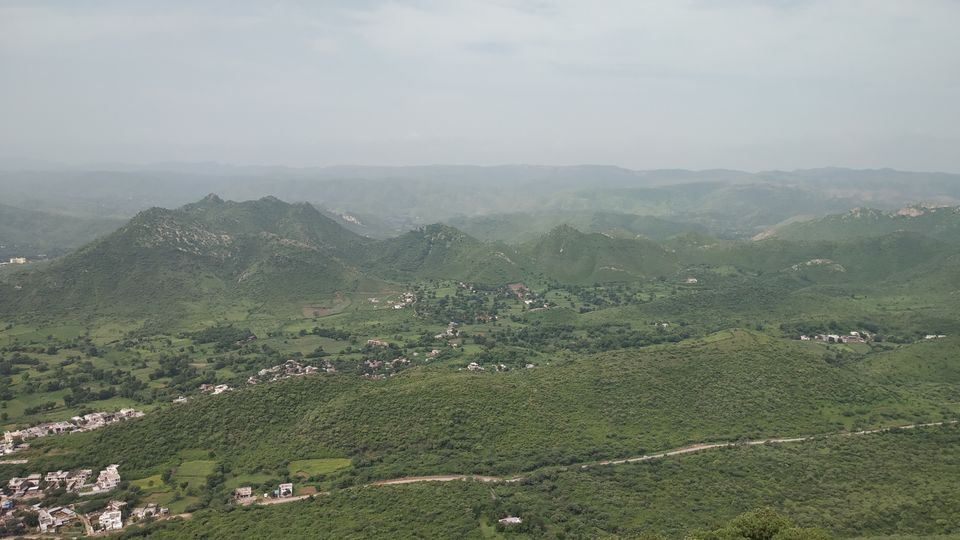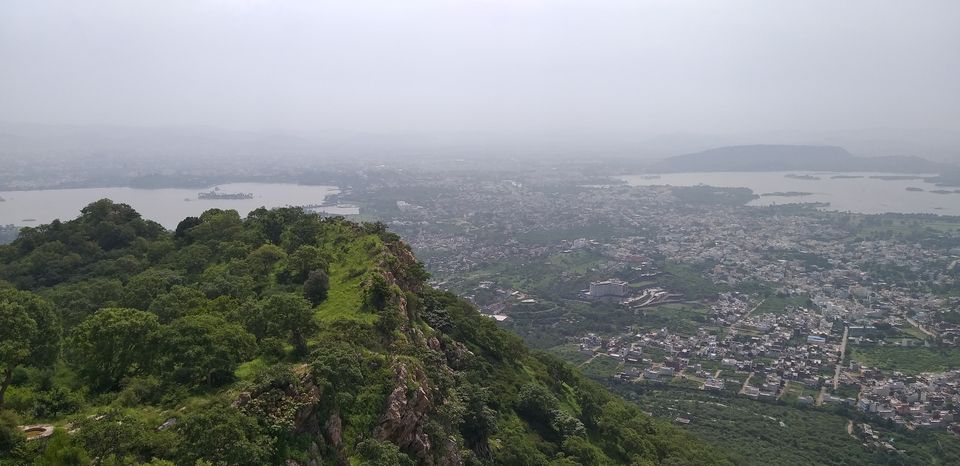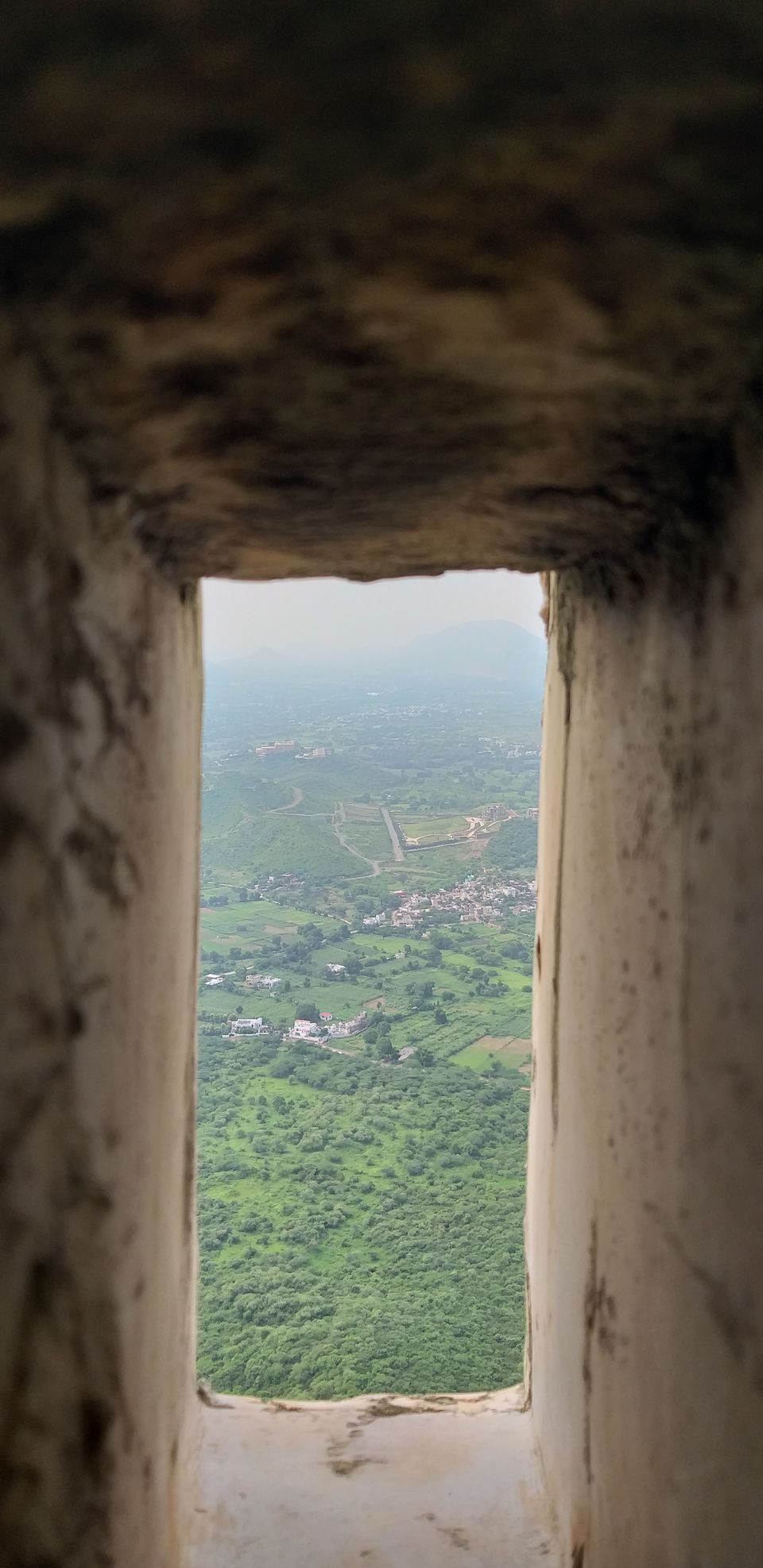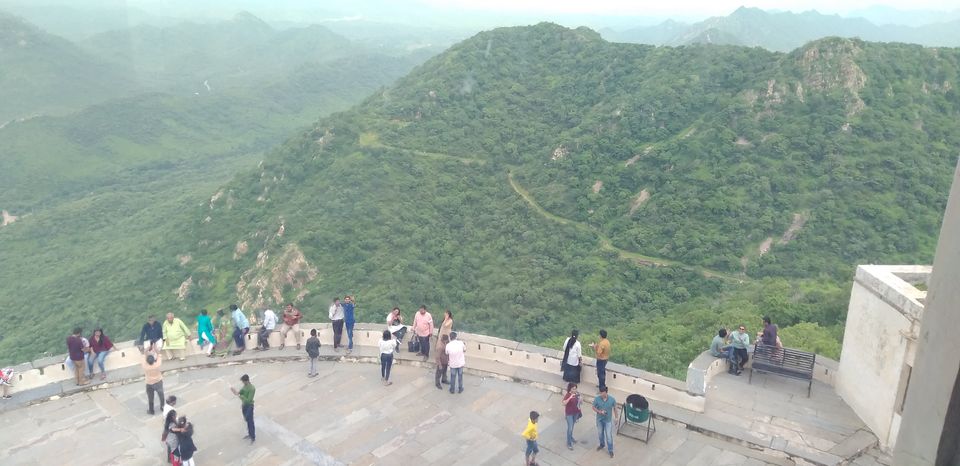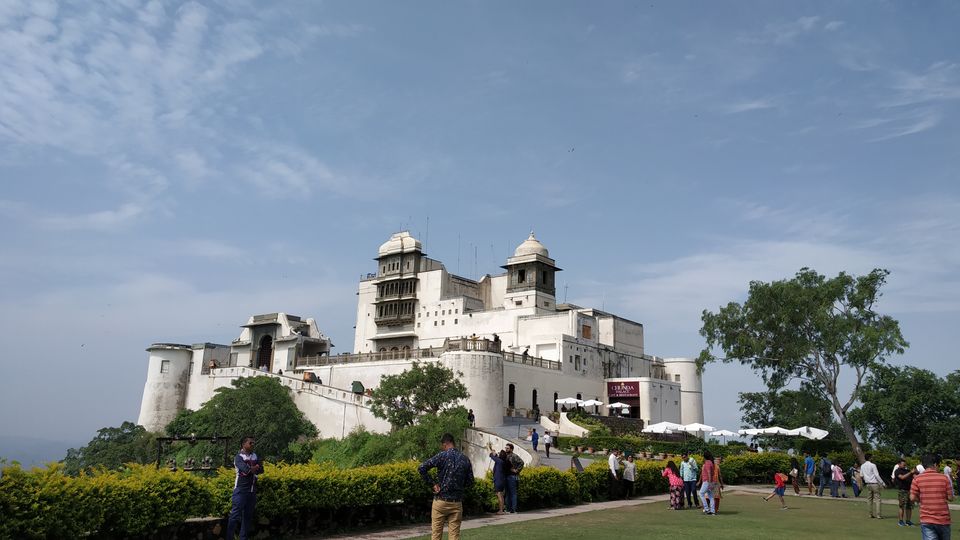 Autos not allowed inside so Sajjangarh Authority drops you inside and drops you back. Personal vehicles are allowed inside where you have to bear parking charges.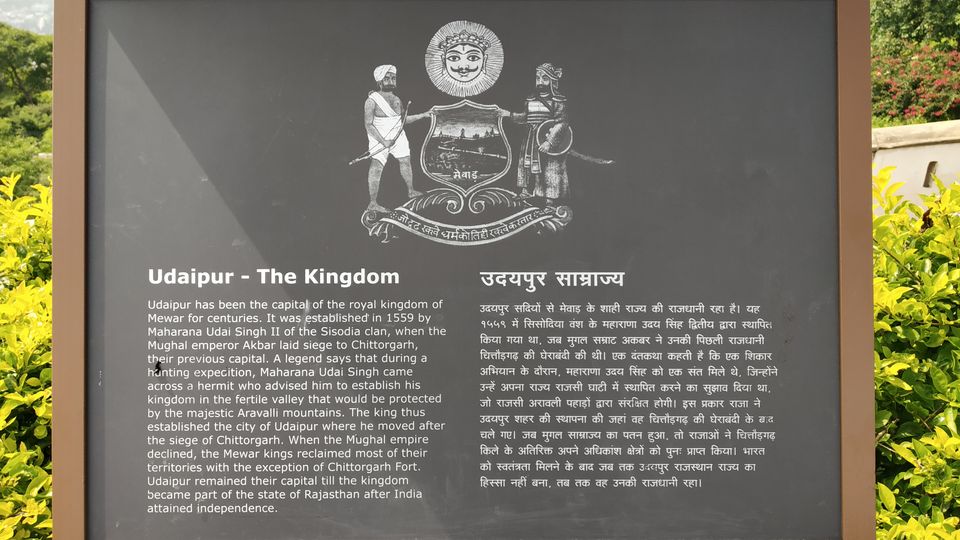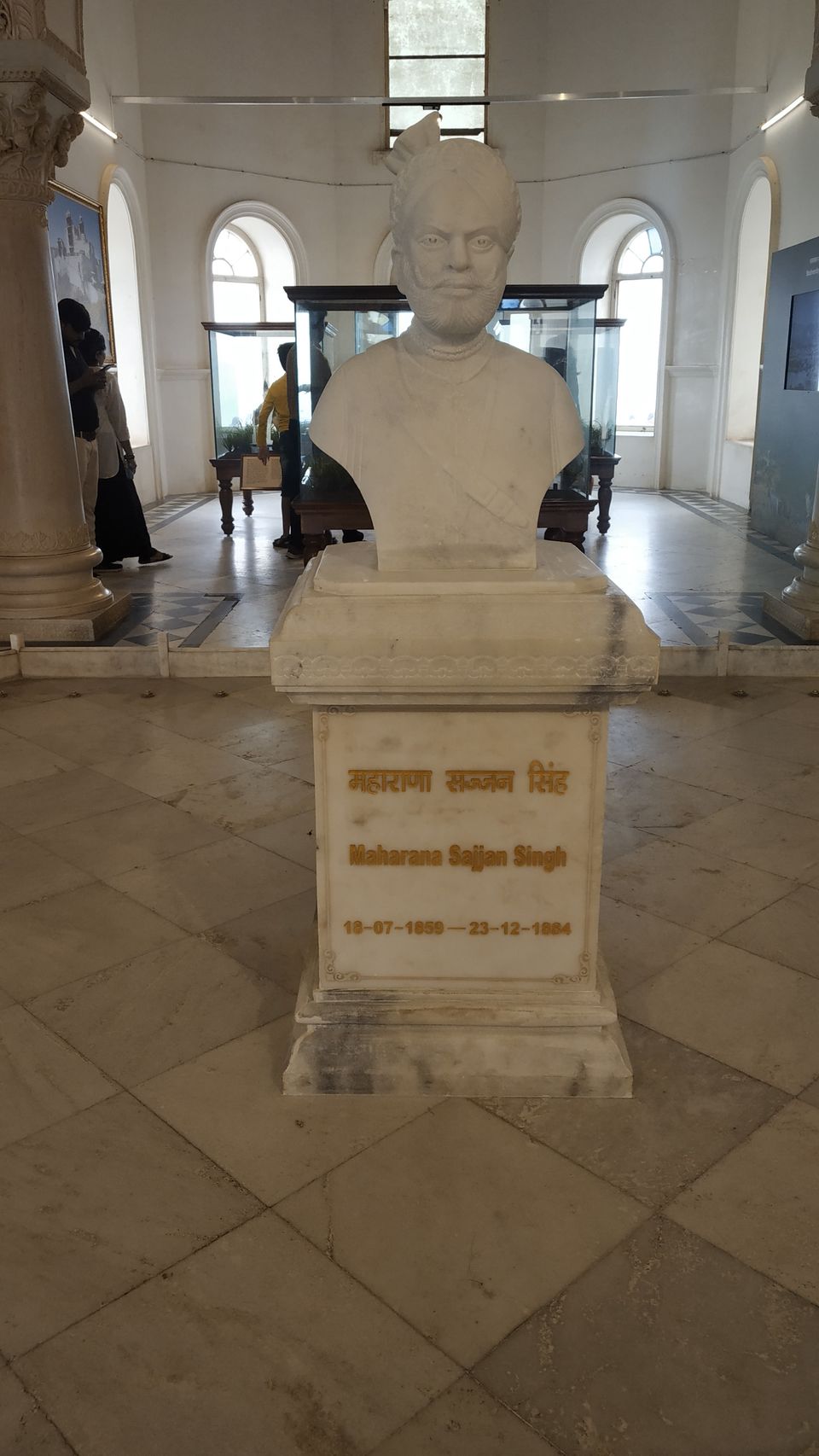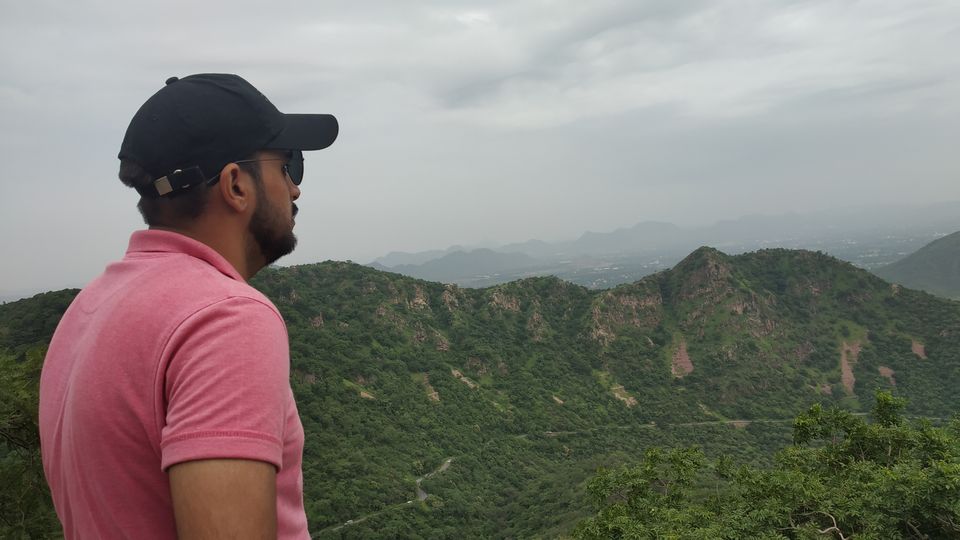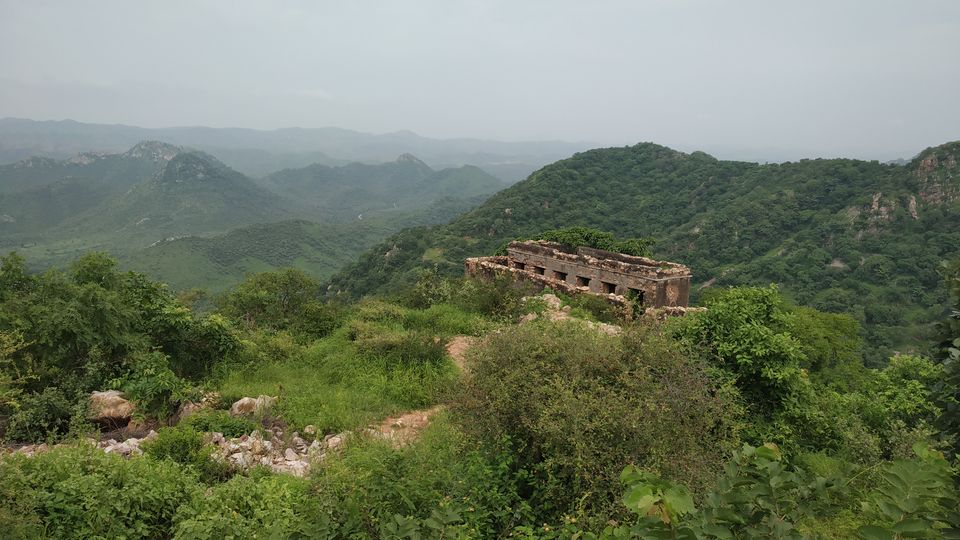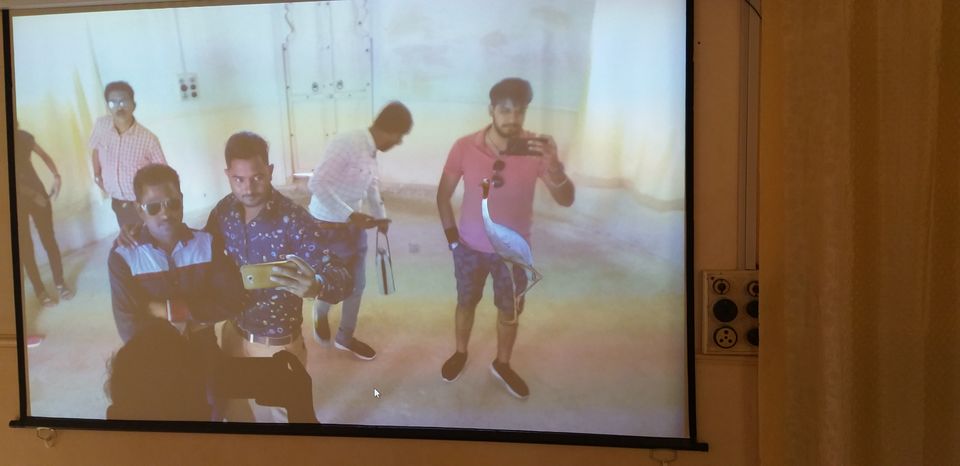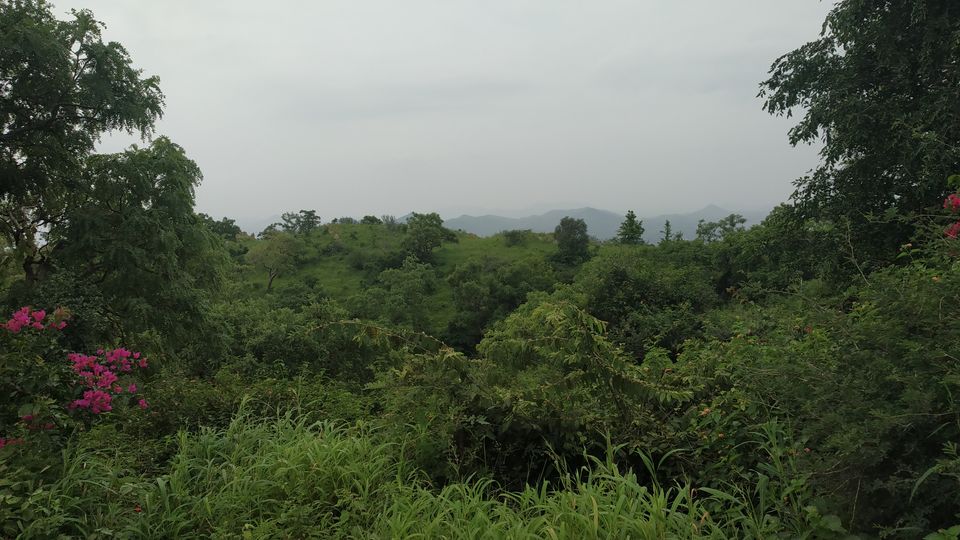 But yes it gives you some great scenic views of Udaipur. You will feel like you've come to the top and you can see whole udaipur even you will see Fateh sagar lake and pichola lake together. Both the lakes are visible together only here. Again a must visit when you are in udaipur. Monsoon palace is attached to Sajjangarh fort it's pretty small compared to city palace but yes because of the views you have to come here. You will spend around 1-2 hours here.
2. Rajiv Gandhi Park: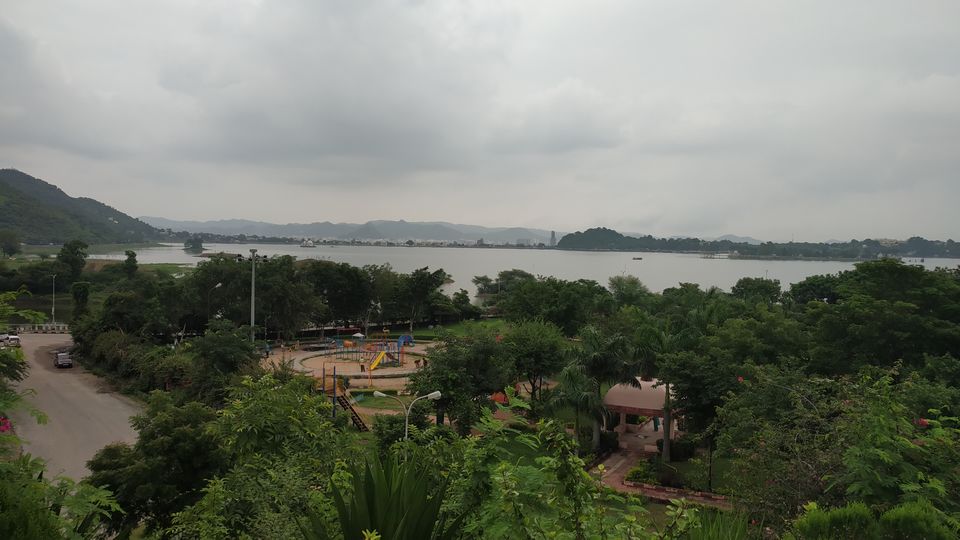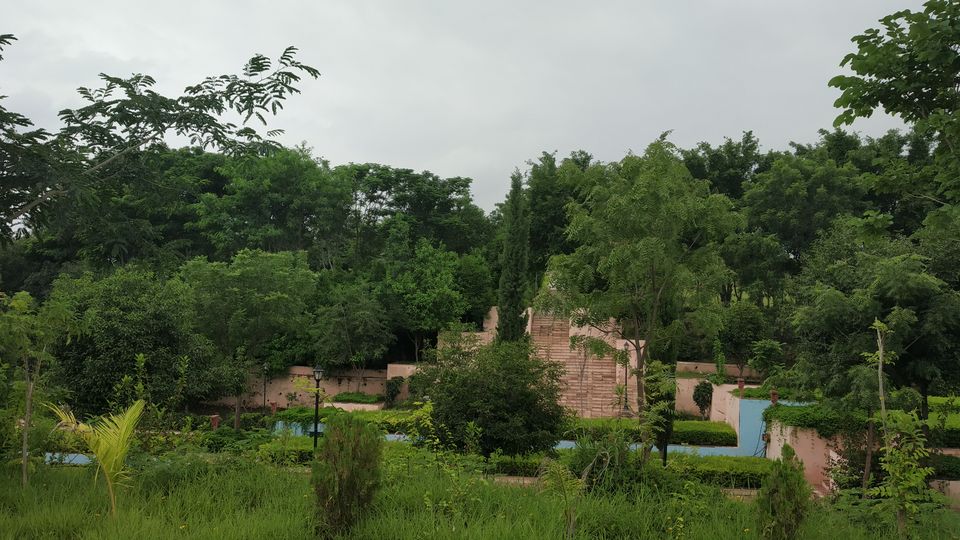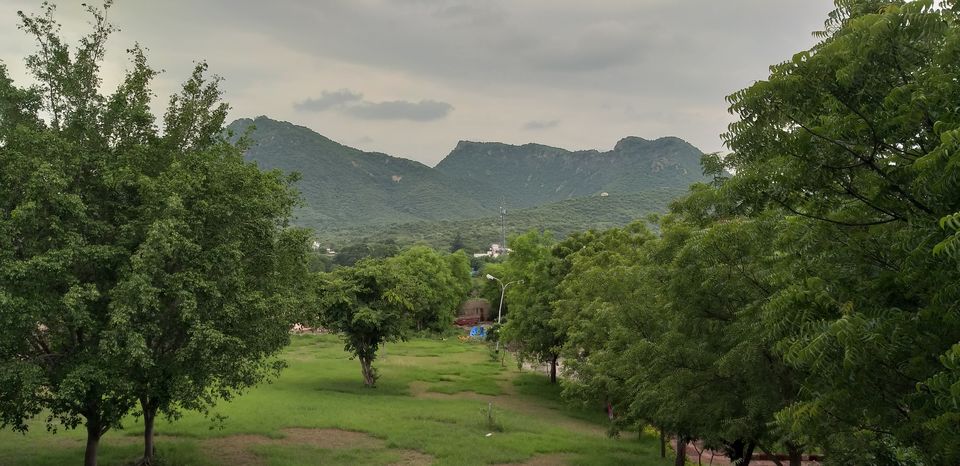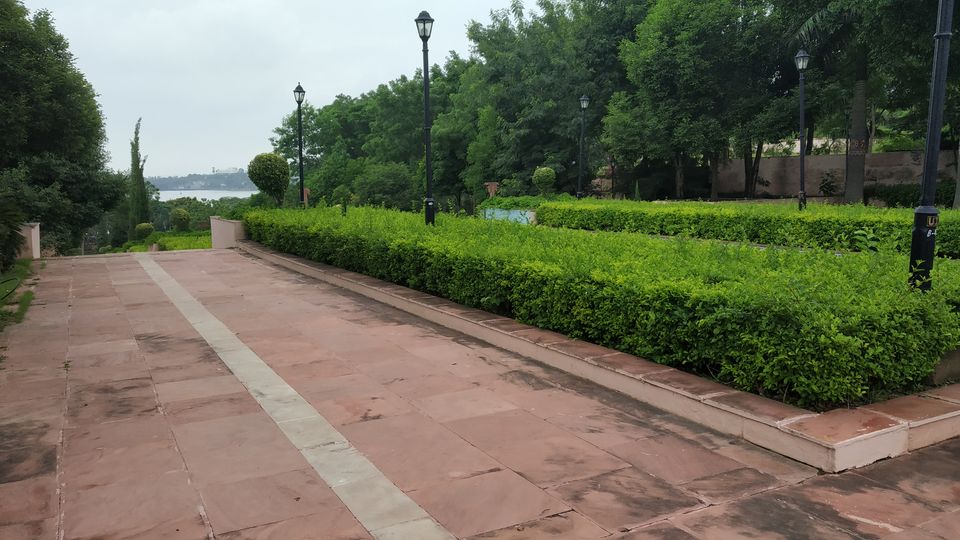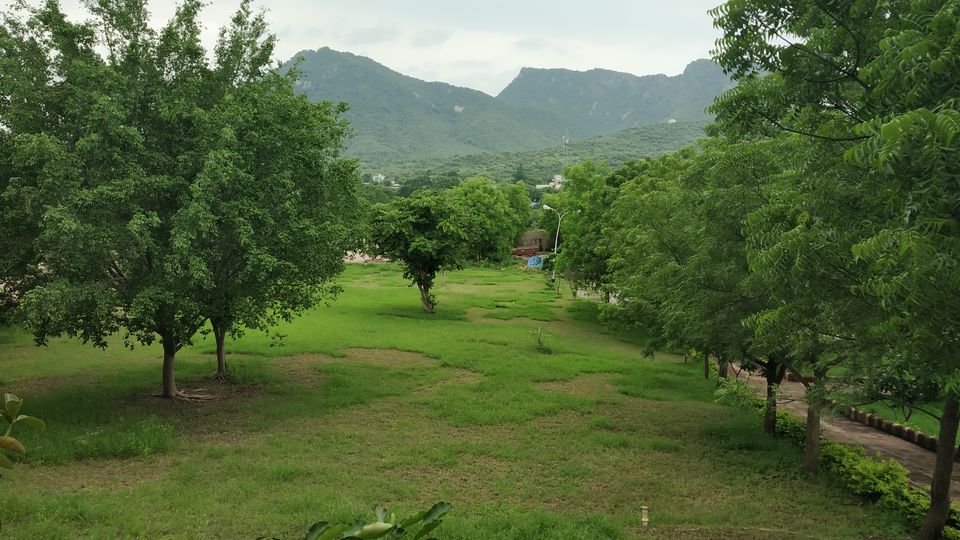 This was our second spot today after the monsoon palace. Again it's a huge park that will give you bird eye view of fateh sagar lake. You can visit here if you have time otherwise you can go ahead.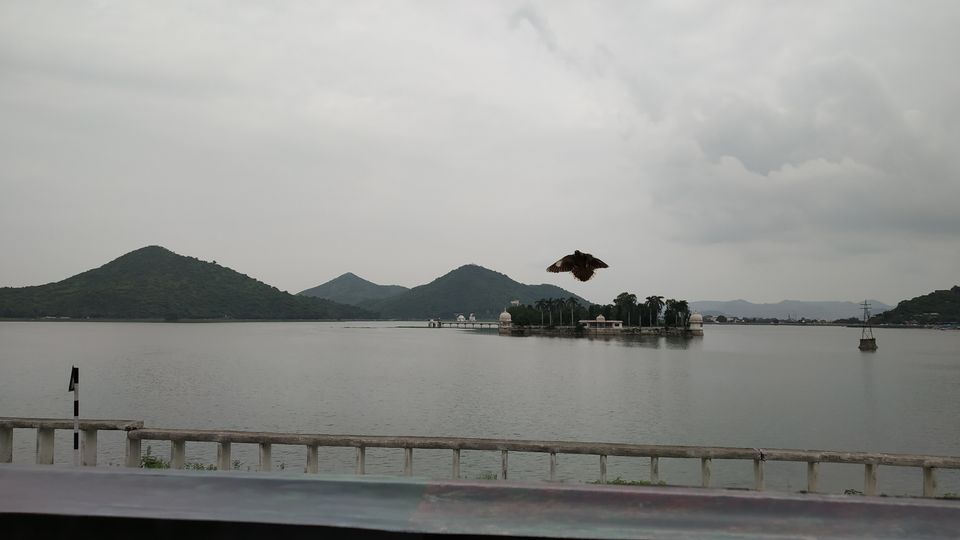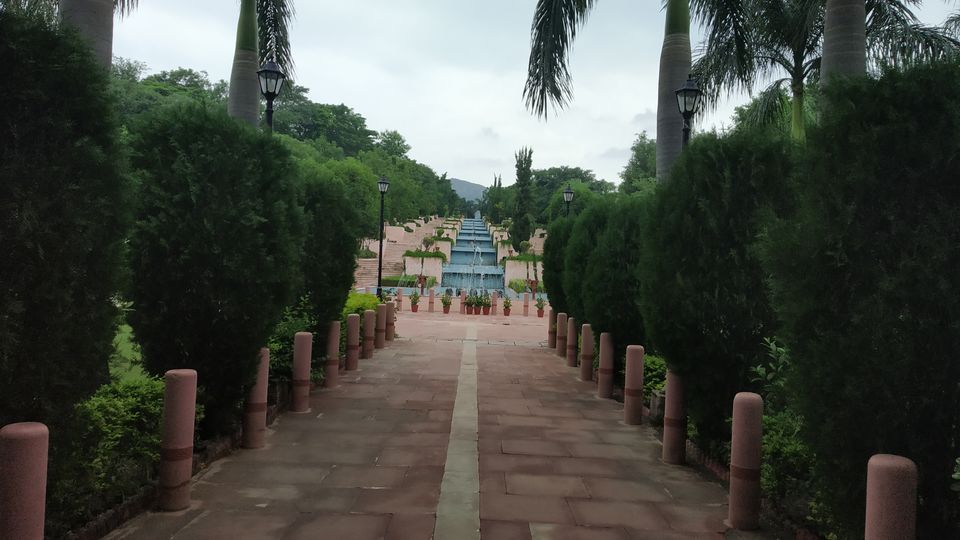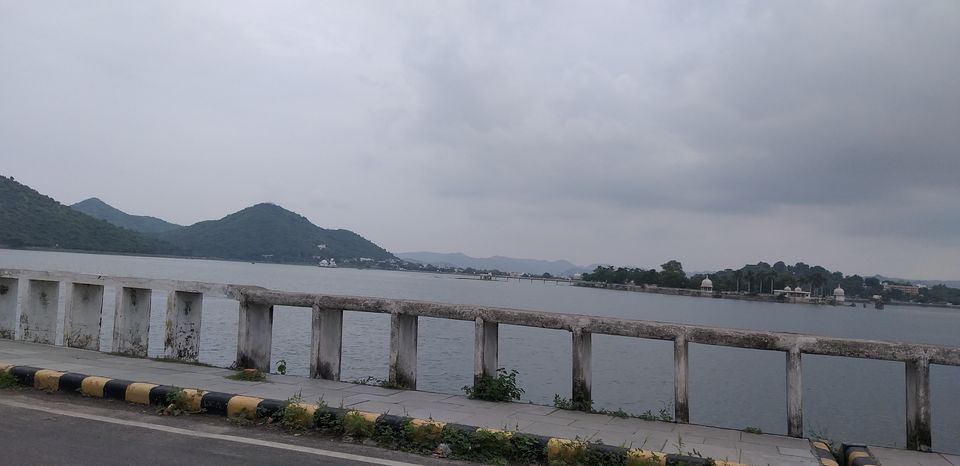 3. Shilpgram Village: Entry ticket- Rs.60/person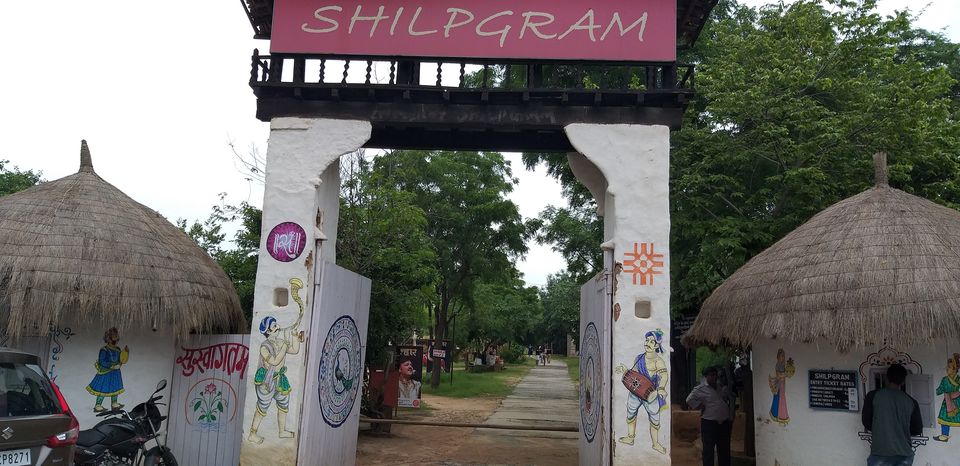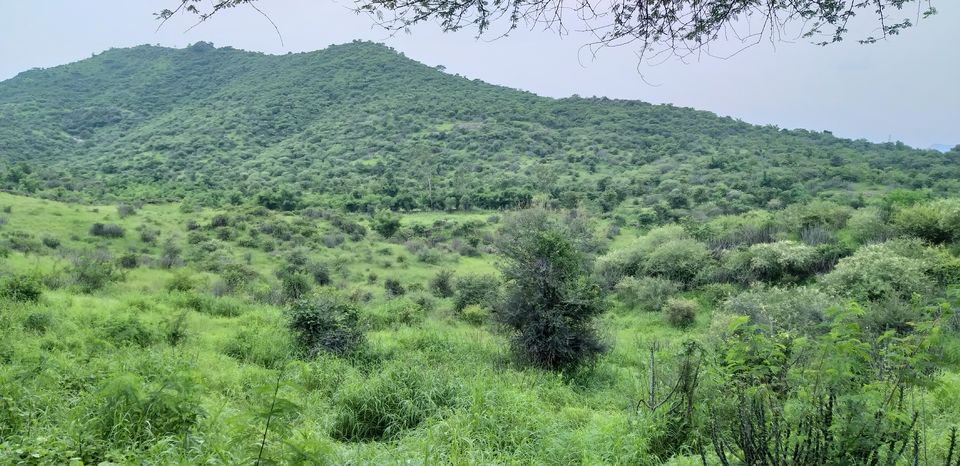 The most underrated place of Udaipur. The term Shilpgram means "Village of Artisans". You can witness the lifestyle of tribal people of rajasthan here. Without any doubt you should visit here when you are in Udaipur. The famous Shilpgram Utsav is held here only. You can find tiny huts, very unique statues, possiblity you can find cultural singing by locals . The paths inside the village are like you want to go inside and inside. Again a place full of lush greenery. We spent around 60-70 min and left but yes it gave one of a very different experiences in the city of lakes and palaces.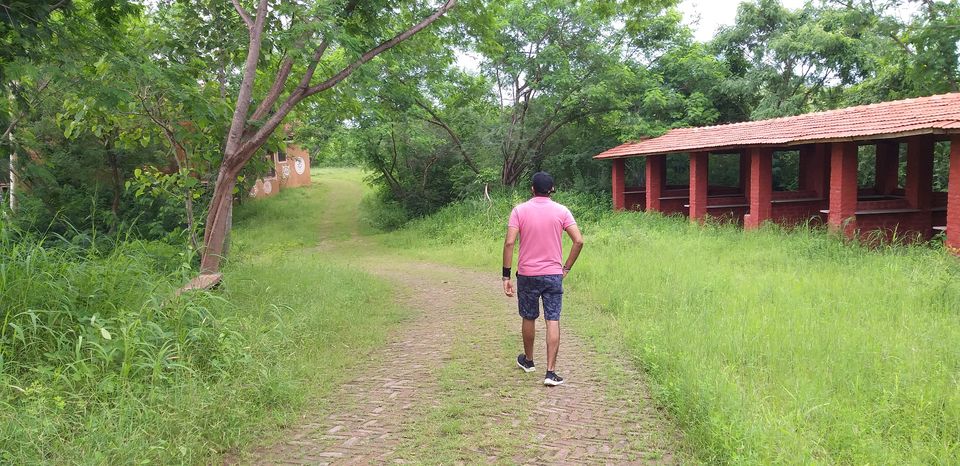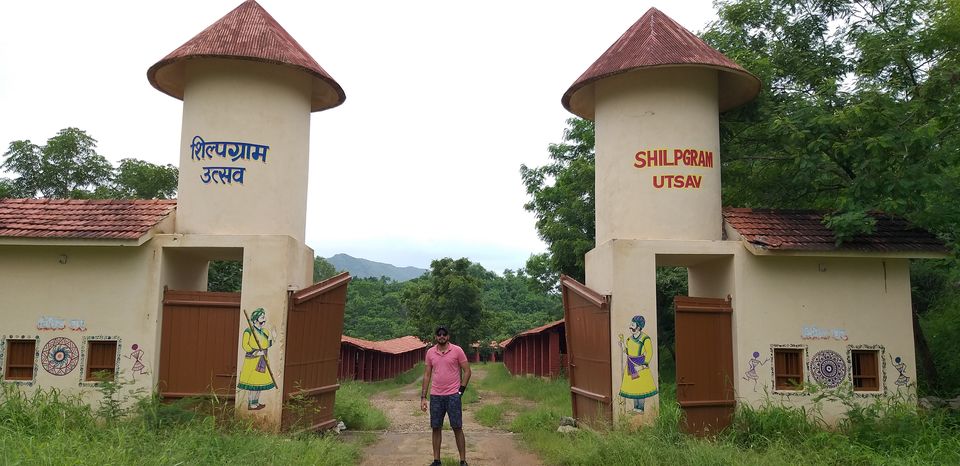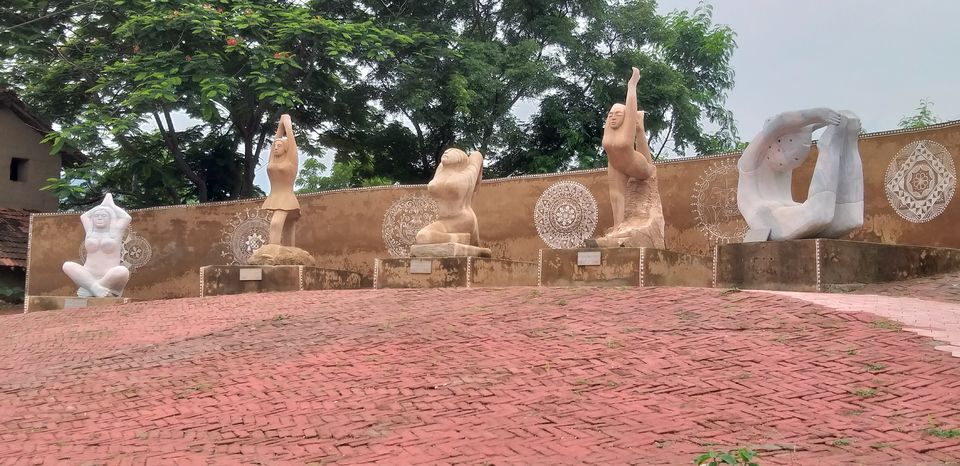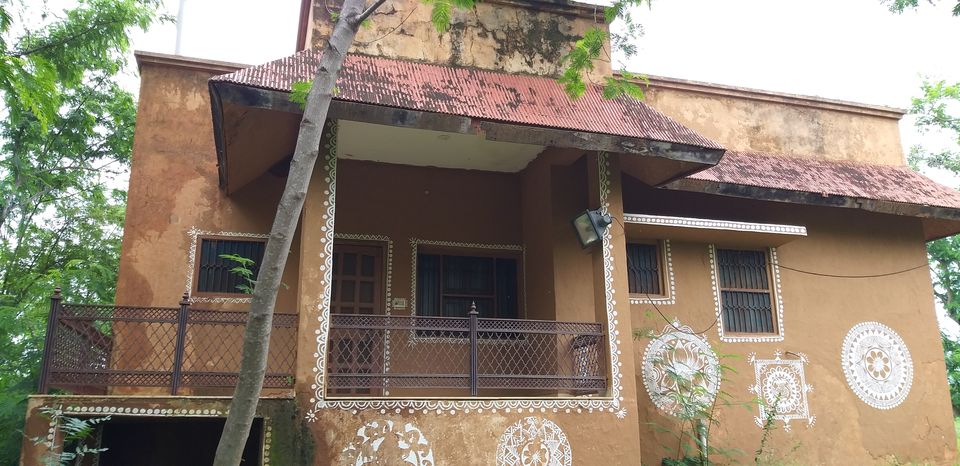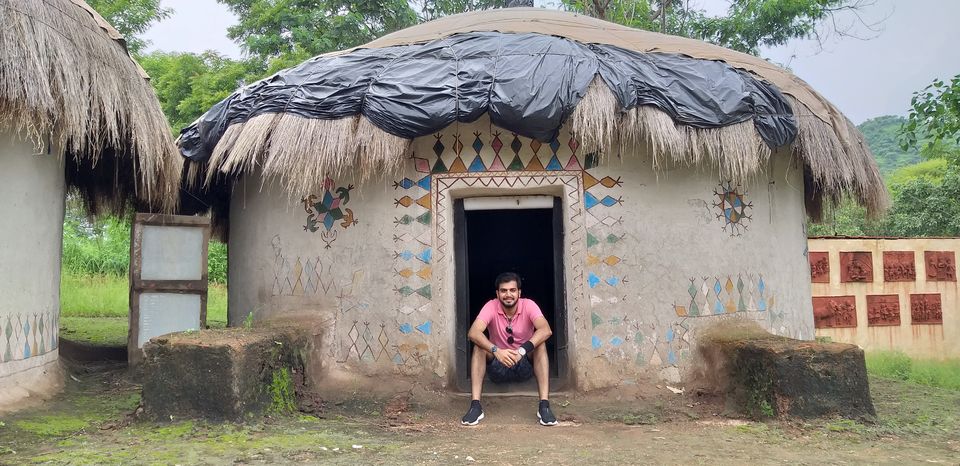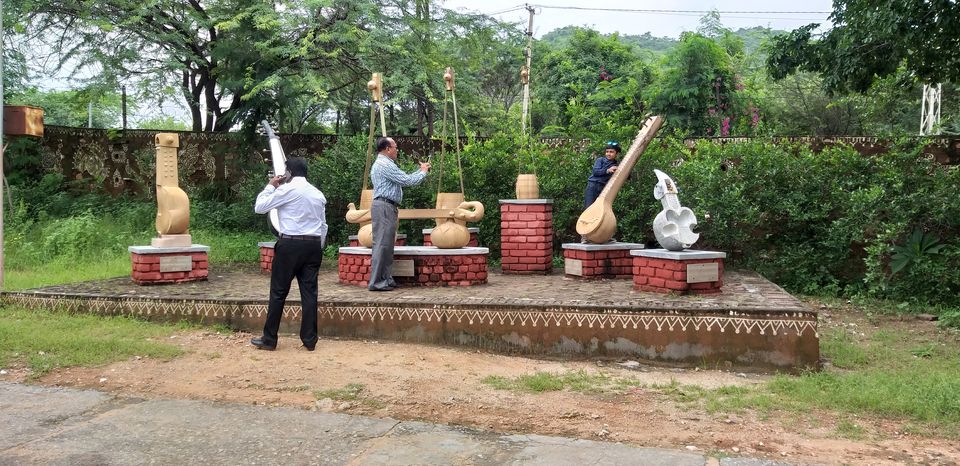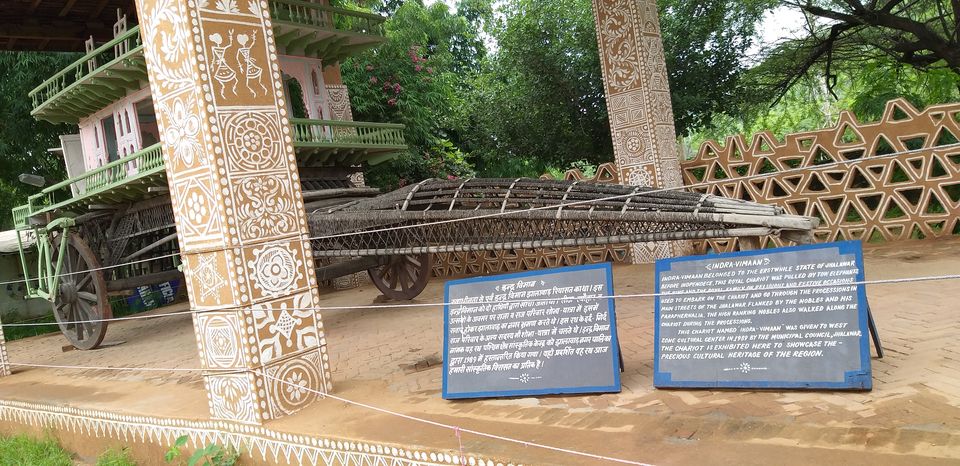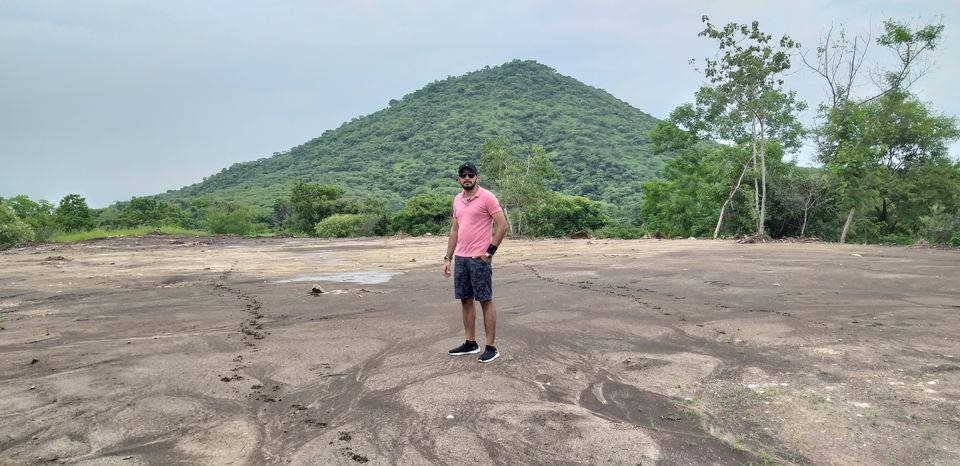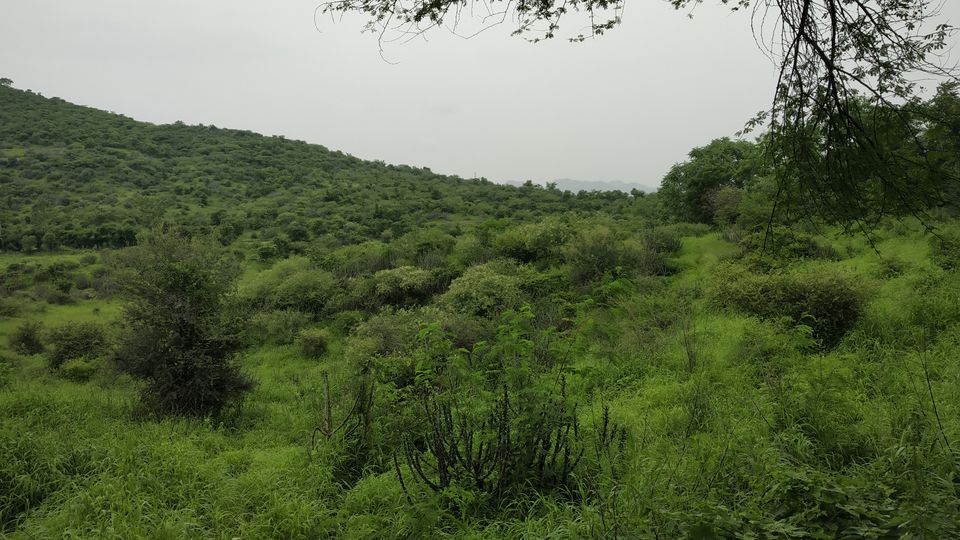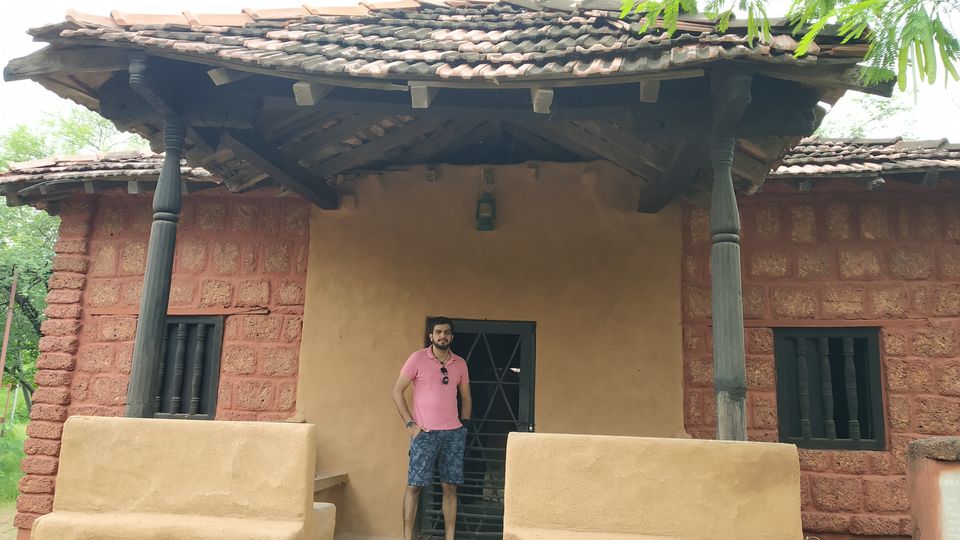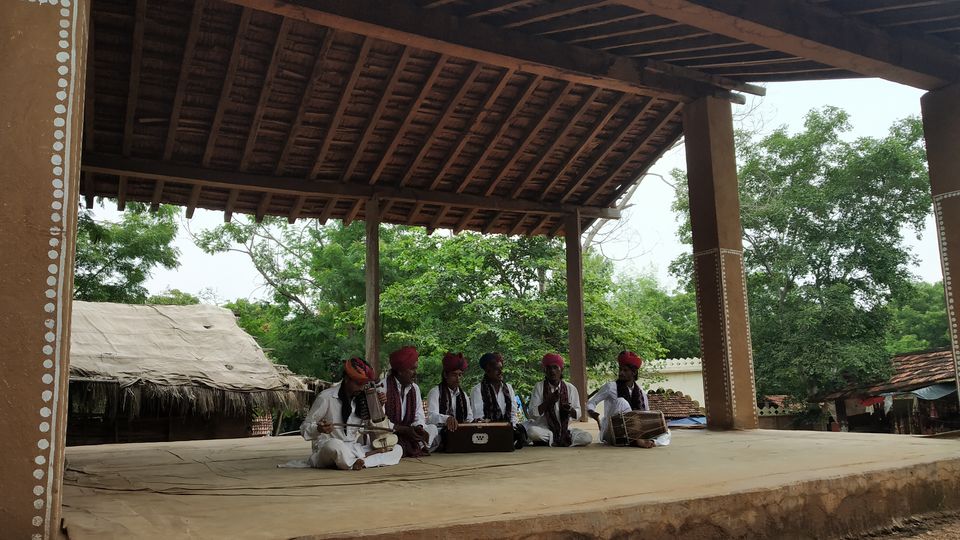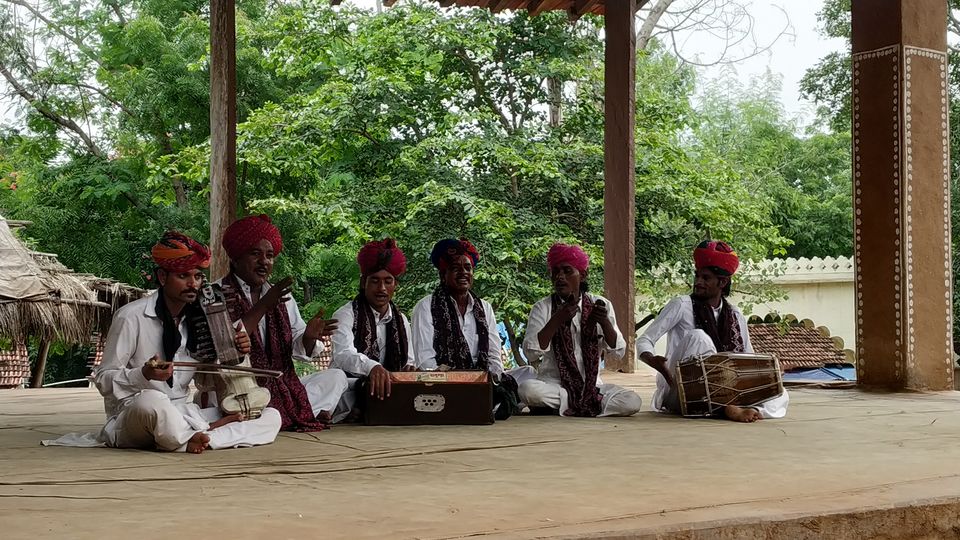 4. Karni Mata Ropeway: Entry ticket- Rs.110/person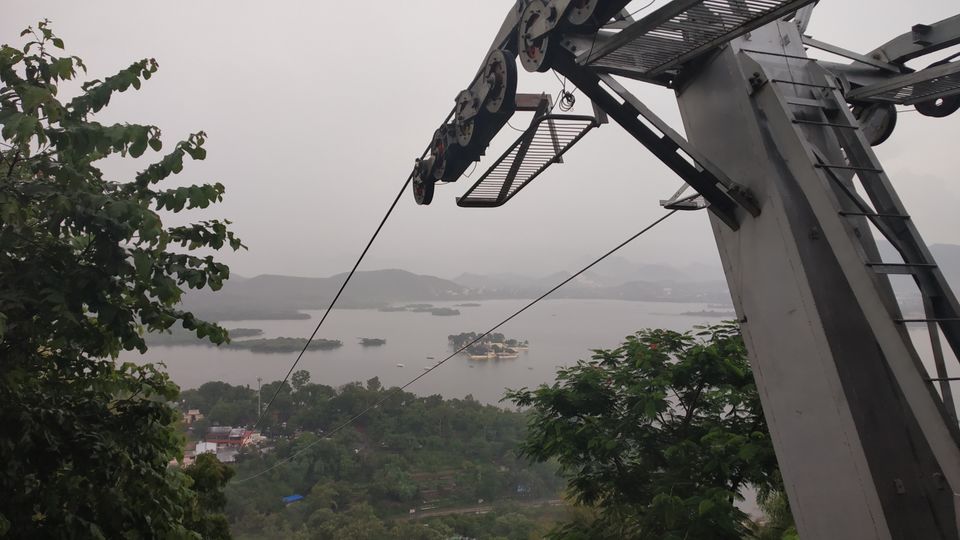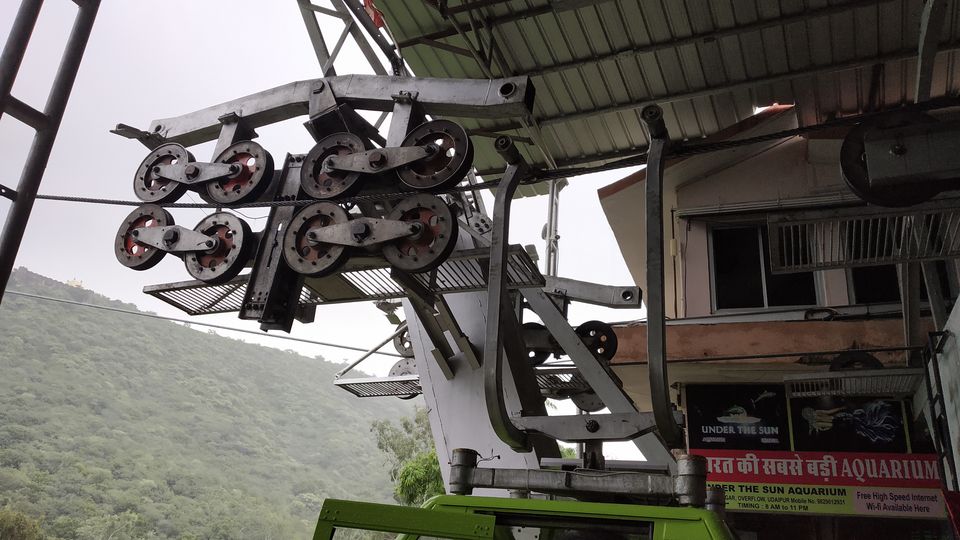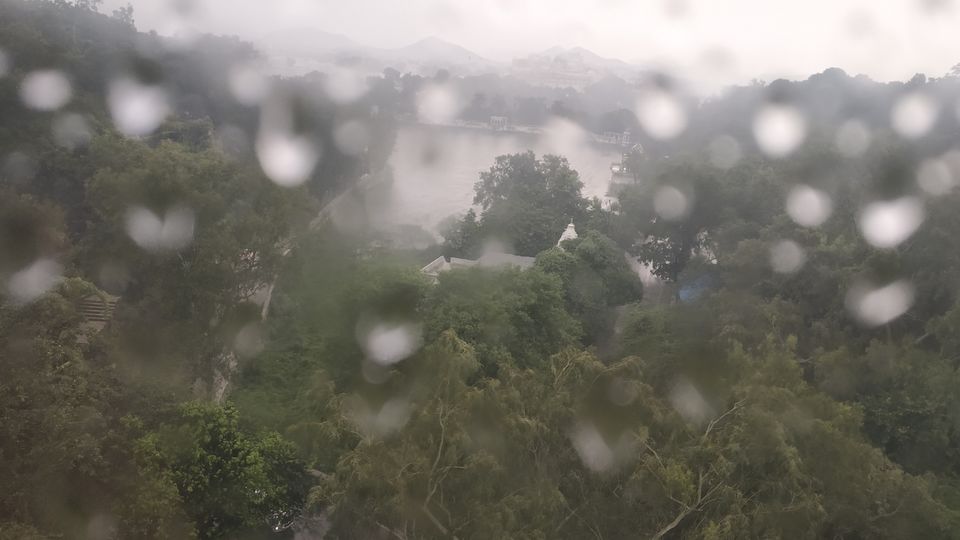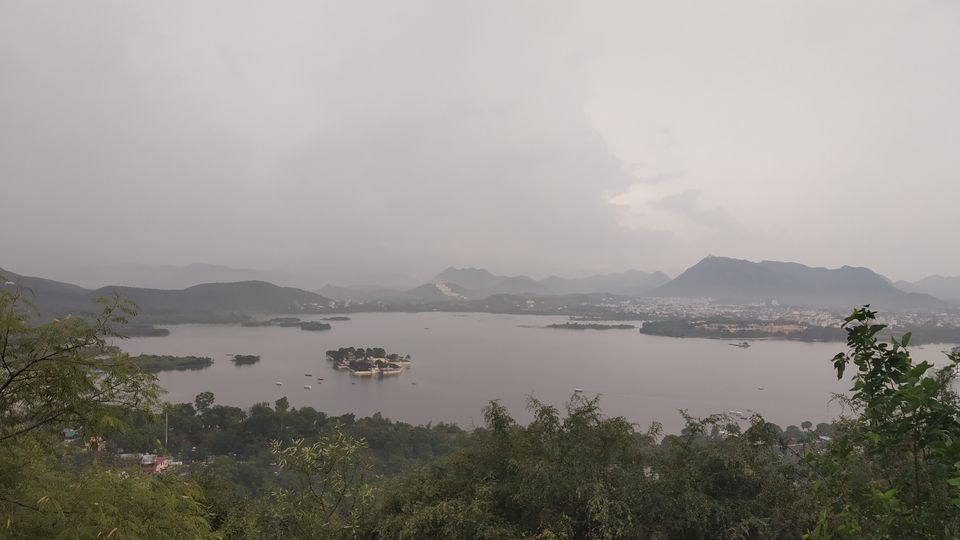 I sat in a Ropeway when I was a child when my parents took to Haridwar where you have to take a ropeway for Mansa devi. So it was second time after so long, I had heard about ropeway in Udaipur and decided that I'll defintiely go there. Since it was Sunday so it was heavily crowded and it started raining again on our 2nd day again which wasted an hour of us because in rain they stopped this service. But you can see the view right after the rain stopped.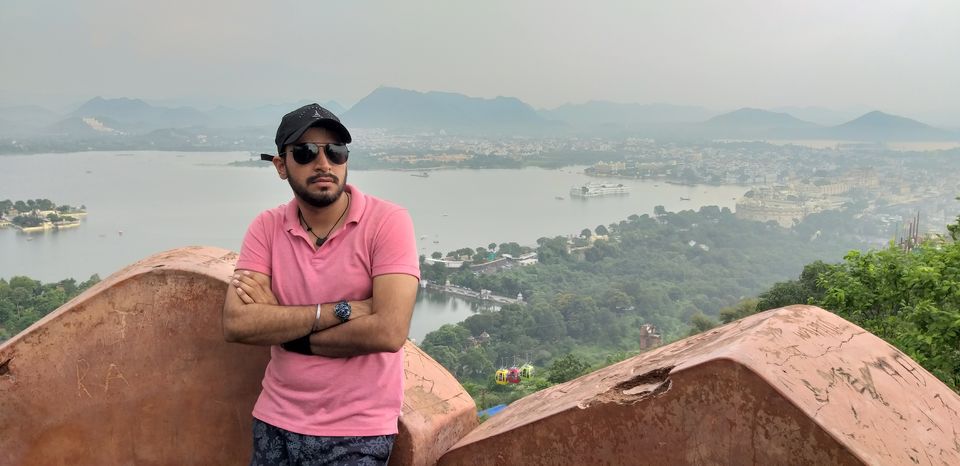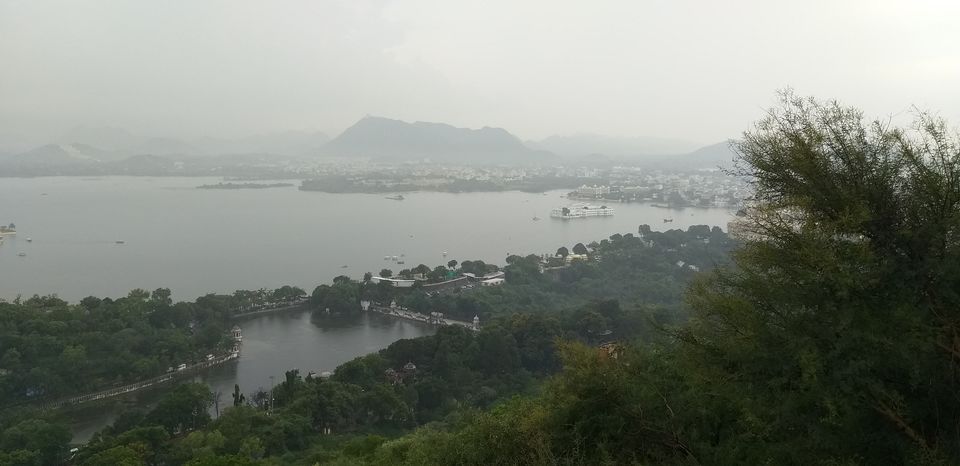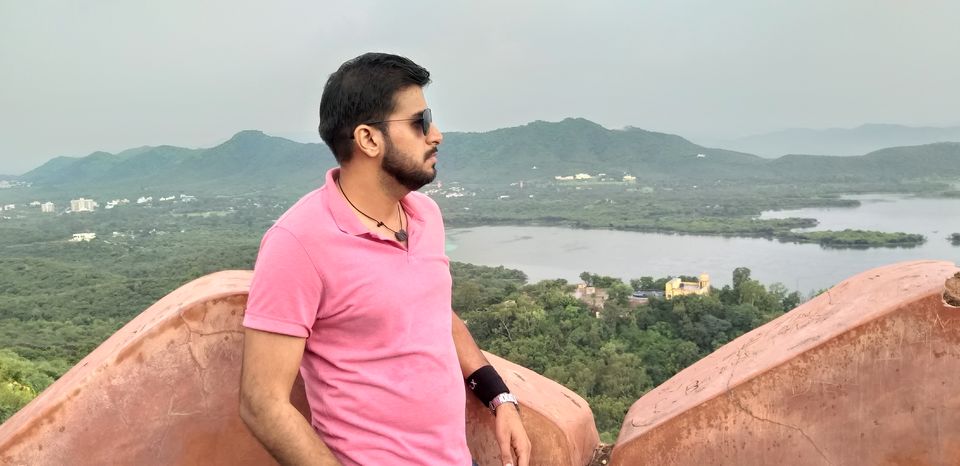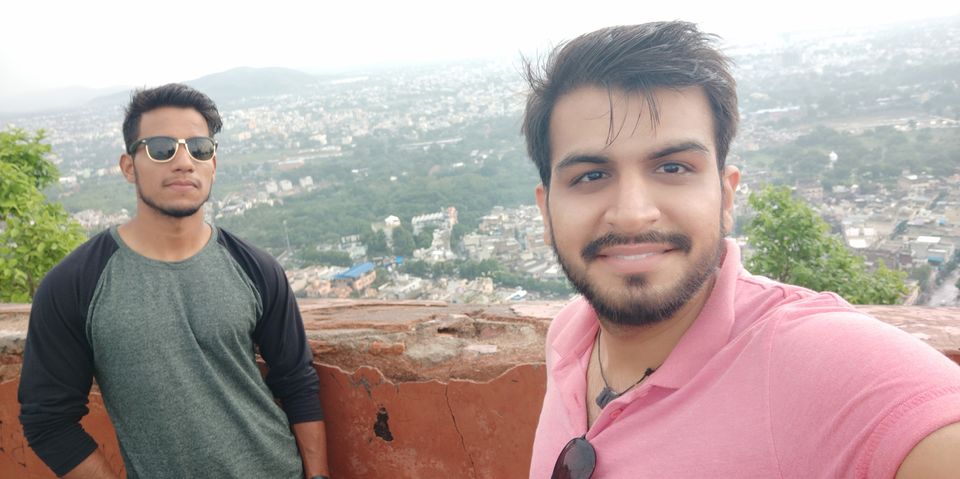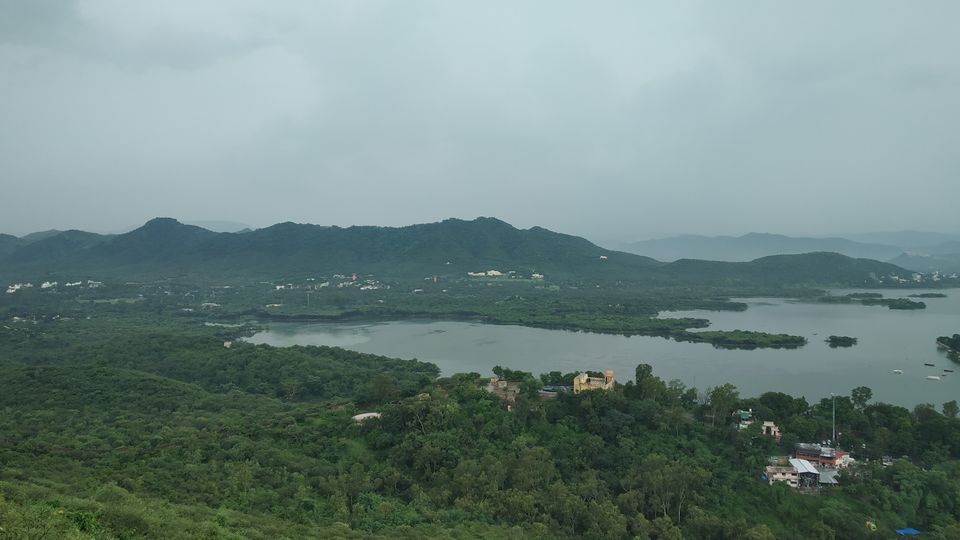 When we reached the temple at the top and it shows you all famous places of Udaipur in a picture(City palace, Jag Mandir, lake Palace, Lake palace). Visit here if you are in Udaipur for the first time.It will show you one of the finest views in the whole city. Ropeway gives you a total different experience. It takes around 5 min to reach temple from the starting point. Do take lot of time when visiting here.
We came back from the top at 5pm
5. Lake Pichola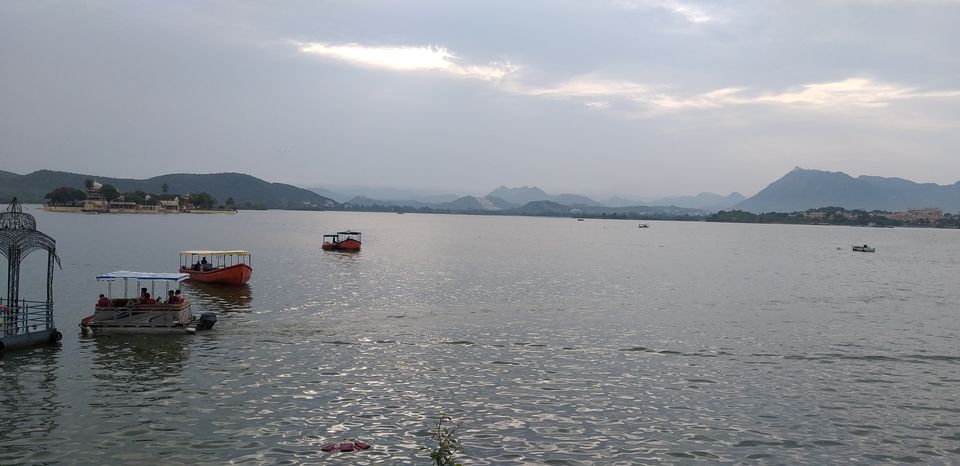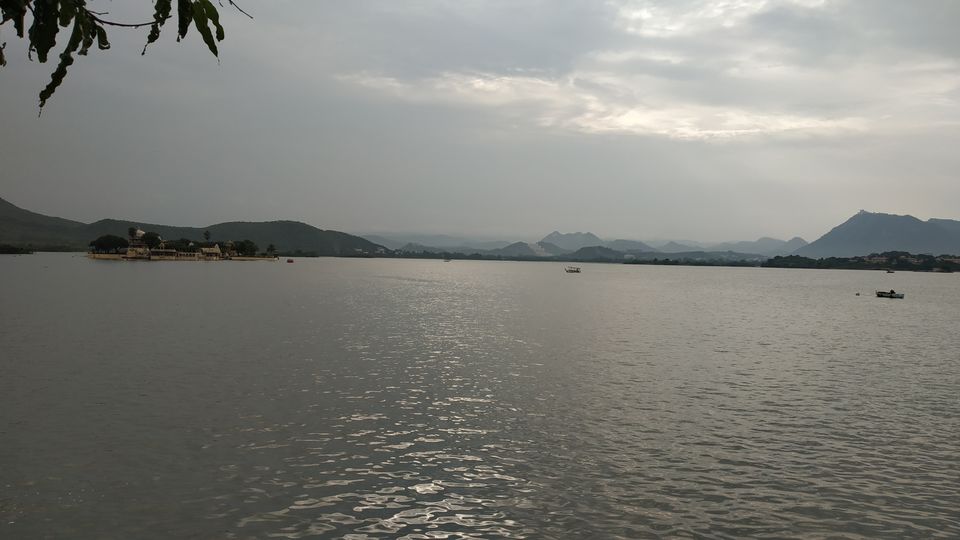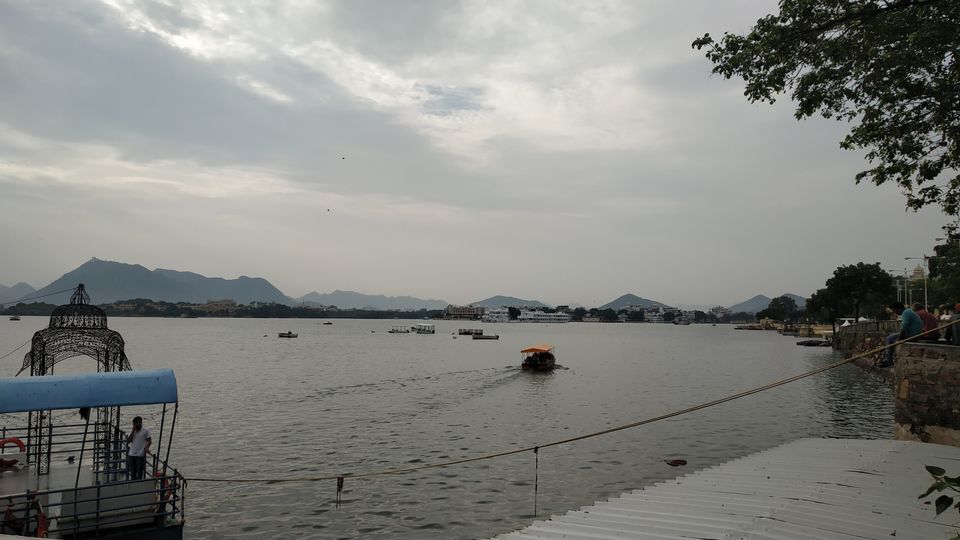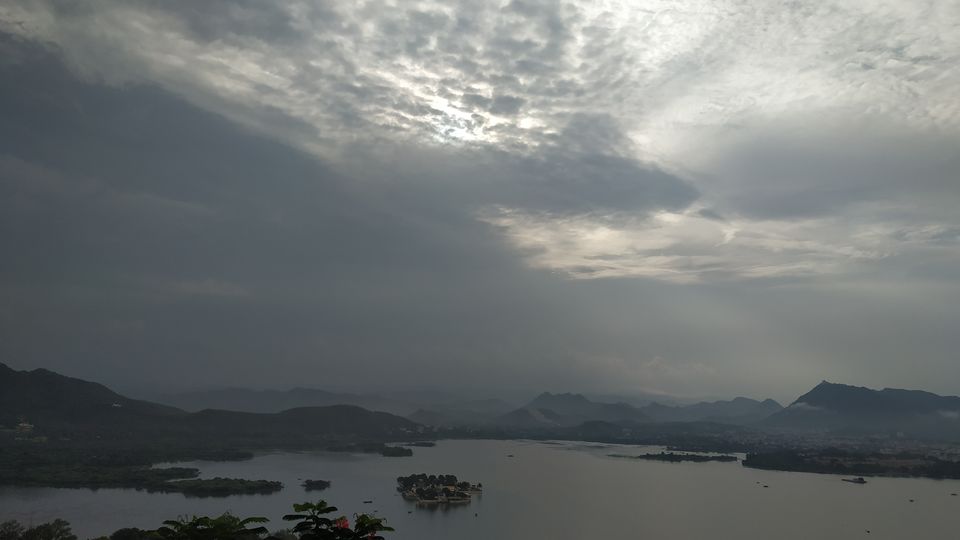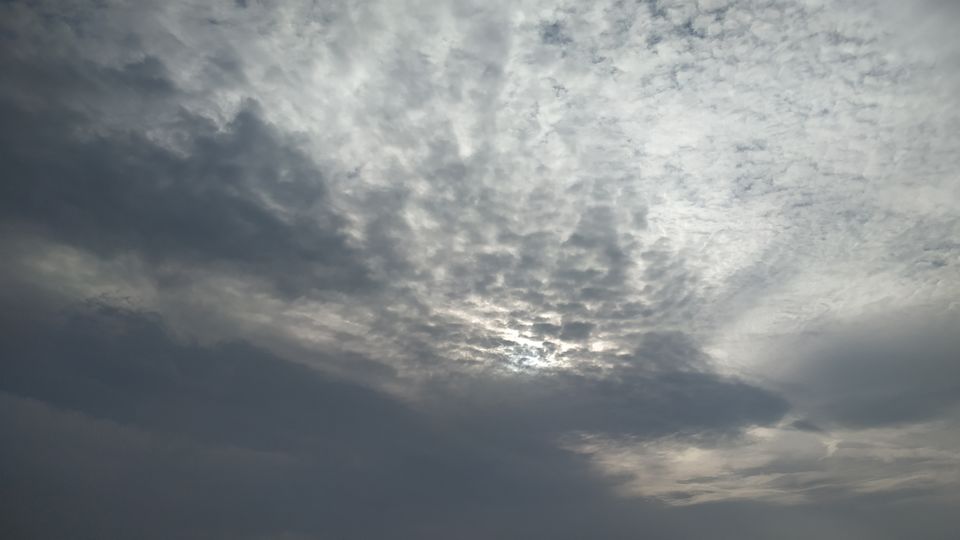 Karni Mata Ropeway is at a good height in udaipur near Doodh Talai lake so when you come down you will find Lake pichola, we stopped there seeing the view we wanted to do boating, asked about normal boating which is of around 30 min but since it was sunday so "Kaafi waiting thi", we couldn't stop because we had to catch our bus back to Delhi at 7pm. Our bad luck but do opt for boating at pichola lake point right at the back of city palace. It will be a great experience boating at lake pichola.
This completed our 2nd day and our Udaipur trip. Since all your trips are one of your best so this was as well. We took our bus(from vikas travels) at 7pm from Reti stand, Udaipur. Due to rain our bus was late and we reached delhi(Dhaula kuan) at 11pm.
So this completed our wonderful short trip. I bow down to the Greenery of Udaipur , Lakes and forts were expected to be magnificent but seeing the greenery in the city, I was like I will definitely come here again in sometime.
There is one suggestion from my side for you people, if possible spare 4 days for Udaipur trip, extra 2 days for Mount abu(only hill station in rajasthan). I would have definitely visited there if I had time. But if not possible for you to arrange 4 days, 2 days are enough for the city of lakes.
Expenses for Udaipur trip/person
• Entry tickets- Rs.1500 approx
• Auto- Rs.700 for both days
• Hotel-Rs.600
• Food-Rs.1000-1500
• Train and Bus- Rs.1500-2000
Total Cost for Udaipur trip- Rs.5000-6000/person
That's a good budget trip to Udaipur. I hope you would liked this blog. I believe it can help you plan your itinerary to Udaipur. Share it with your friends and family who are planning to go for Udaipur.
See you in the next blog.....