It does not matter how many countries you explore.
There is always a special place in the heart for our own. And when it comes to the place which holds our cultural heritage, it automatically occupies that soft corner of your soul. And our Udaipur Tour is definitely one of those.

Udaipur , the capital of the Mewar Kingdom is one of the most sought-after destinations for tourists all around the world. A city filled with eternal beauty and magic all over becomes a blessing in disguise for you even to be its minutest part.
So, this weekend, I planned a short Udaipur Tour with my family to the 'city of lakes'.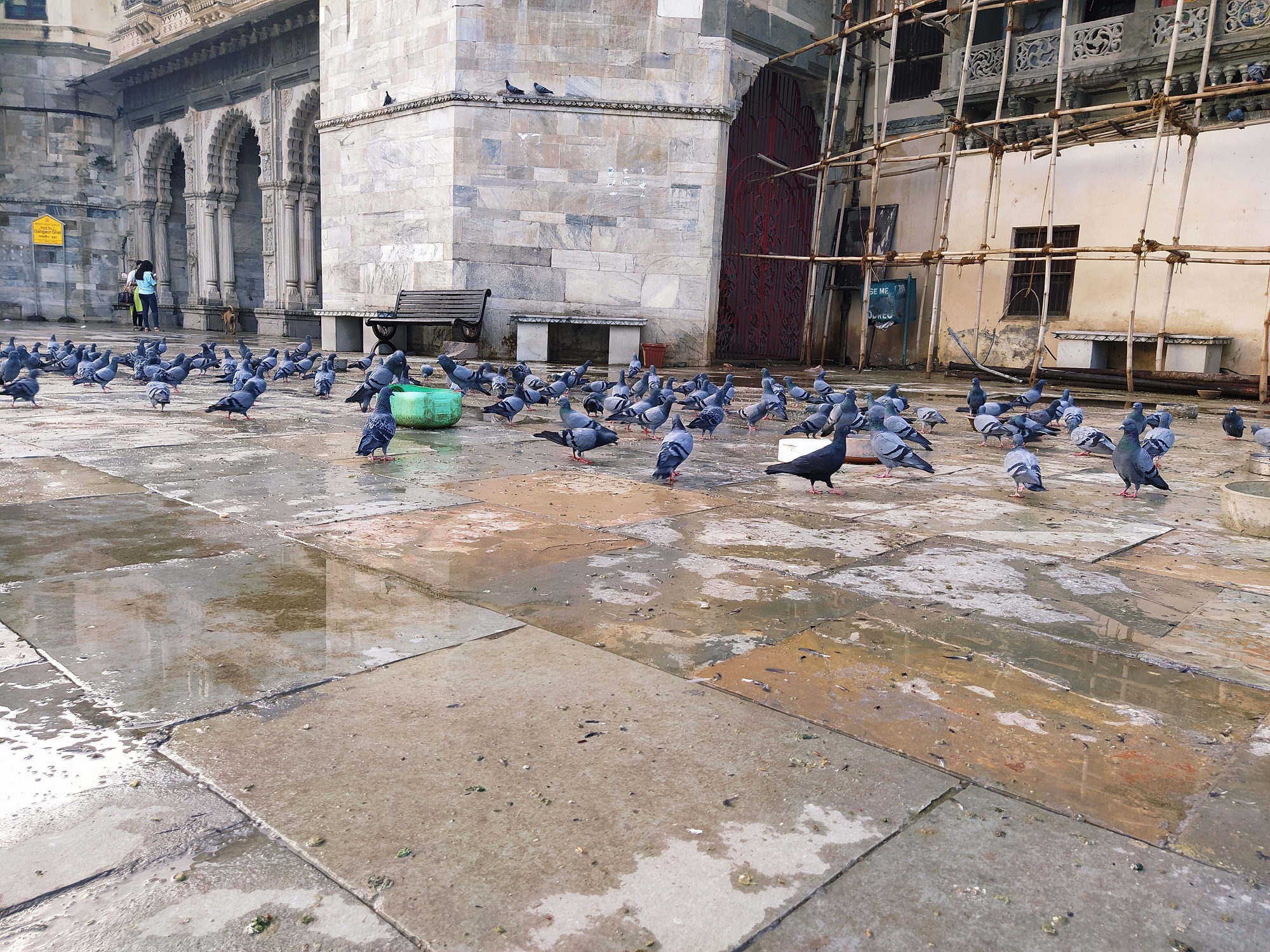 A small introduction with the kingdom of Mewar in the former Rajputana Agency:
This beautiful city was founded in 1558 by Udai Singh II and after Akba besieged Chittorgarh. Udaipur is situated in the southernmost part of Rajasthan, nearby the Gujarat border.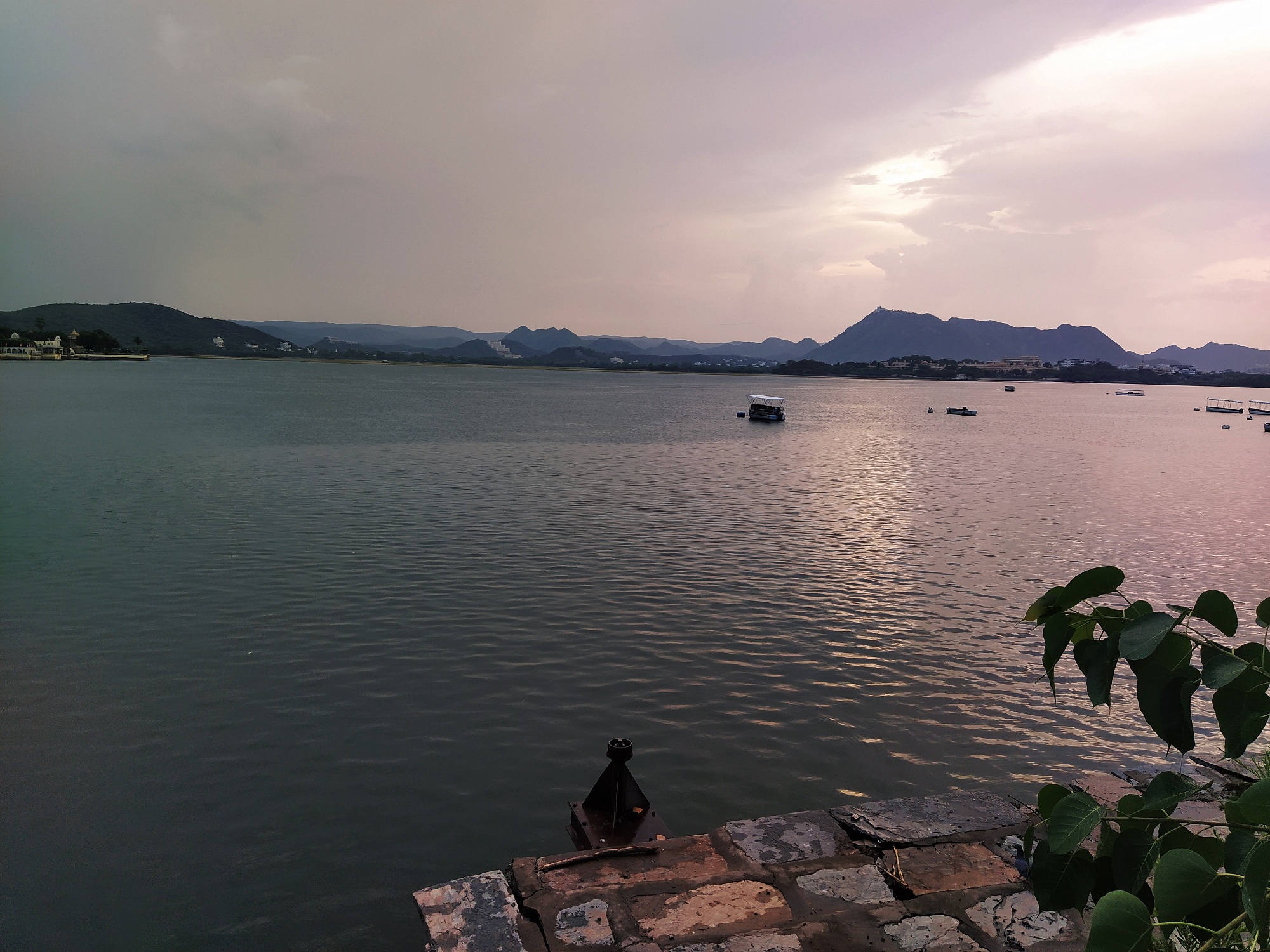 Our Journey:
To reach from Delhi to Udaipur, you can opt for NH 48 and NH58 . And Del hi to Ud aipur distance is about 663 KM, which will take almost 12 hours. We started our Udaipur Tour at 1 PM so that we can reach around 12 or 1 at night. If you are with family, always plan some buffer time for resting and comforting.
So, apart from the planning, we reached at 2 in the night from Delhi to Udaipur, where we had already had our booking for an ac lake view facing room in Thamla haveli, the rooms have the perfect look of Lake Pichola.
Places to Visit in Udaipur :
Jaisamand Lake: This hidden gem tucked away in the folds of the mountain and located almost 48 km away from the main city. The Lake is the second-largest artificial Lake in India and was built by Maharaja Jai Singh in 1685. This Lake was built for a purpose, Maharaja Jai Singh has created it to help his people battle a severe drought. The entire place is surrounded by ancient palaces, beautiful temples, and Ghats, which makes it one of the most lovely and most visiting place. If you are planning for a Udaipur Tour for your honeymoon or with a spouse, keep this place in your list. Look at sunset by this Lake and even hire a cruise to make your holiday memorable.Distance from the main city: Approx 1 KMVisiting hours: 9:00 AM - 6:00 PMEntry free: It is free.
Mewar Light and Sound Show at City Palace: This is the main focal point of Udaipur's identity, and your tour is incomplete if you have not visited the City Palace. Being one of the best places to visit in Udaipur, the Palace persists as a giant conglomerate of mounting structures that include the Manek Chowk, Maharani Palace, Daawat-i-Khas and Daawat-i-Aam. Try to visit in the evening to catch the Mewar Light and Sound Show. Here you need to take tickets. 1. We bought a ticket for the City palace + Museum - Rs 115. If you are taking a Camera, it's going to be 225 extra for this.Location: In the center of the cityVisiting Hours - 9:30 AM - 5:30 PM Don't miss the Boat Ride to Jag Mandir. Boat rides on Lake Pichola going to the Jag Mandir, a small island covering a tastefully constructed palace accompanying back to 1620 now serves as a luxurious hotel with a restaurant, bar, spa and al-fresco dining. The Jag Mandir Palace is an exquisite visitable place in Udaipur and has nestled in Pichola Lake's estuary island. Crafted beautifully by top-notch marble, this place gives a mesmerizing view of the sunset. This place is ruled by three Maharajas, Maharana Amar Singh, Maharana Karan Singh and Maharana Jagat Singh, and was established as a summer resort.Distance from City Centre - 1 km We have seen the puppet show during our Jaipur trip, and at Shilpgram we enjoyed it again, with camel rides and mud houses. Though it is a huge house and you can feel tired, Dal bati churma, an authentic Udaipur dish, will energize you back. Haldighaati: Haldighaati, maybe you are familiar with this place- where the historical battle between the Rajputs and the Mughals took place. Where the great Maharana Pratab and his legendry Rajput army has participated in one of the biggest war. This place also has a carved statue from superior quality marble, dedicated to Chetak, and with the beautiful Mulela art wall hangings. If you want to shop for antique items, you can have a great tie here. Fateh sagar lake - Then we went to Fateh Sagar lake, the huge and beautiful Lake. You cannot be even able to see the other side clearly.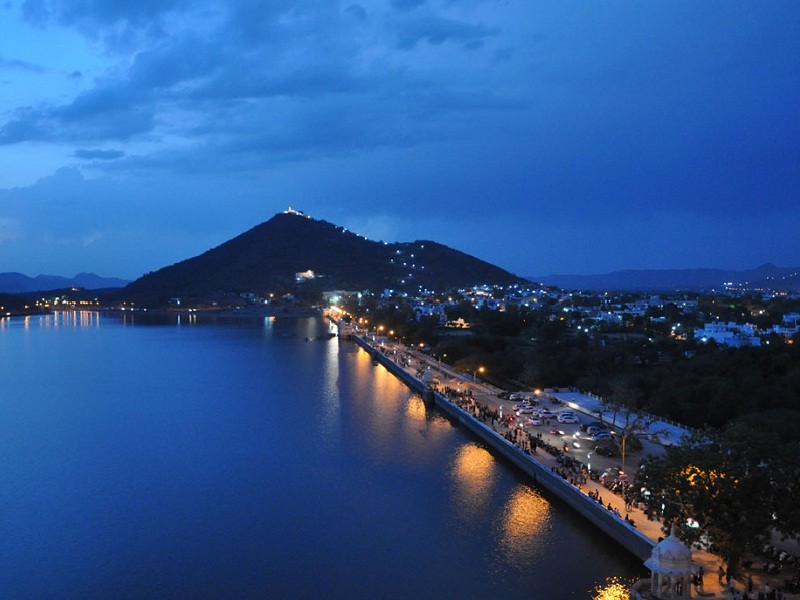 Vintage Car Museum: if you are a car and automobile lover, we are sure you will love this place. This place's vintage collection is one of the most admirable places, owned by Arvind Singh Mewar. Here along with Antique solar rickshaws, you can check for Rolls Royce, an MG-TC convertible, a Ford-A convertible and a Vauxhall-12 and many more.Distance from City Centre - 1 km
Visiting Hours - 9:30 AM - 5:30 PM
Entry Charges - Adults: Rs. 250 per person
Children: Rs. 150 per person
Sahelion ki Bari is a significant garden, which has fountains and kiosks, a lotus pool and marble elephants. It also has a small museum inside and was laid for a group of forty-eight maidens. It was built by Rana Sangram Singh who gifted this garden to his queen accompanied by 48 maids in her marriage.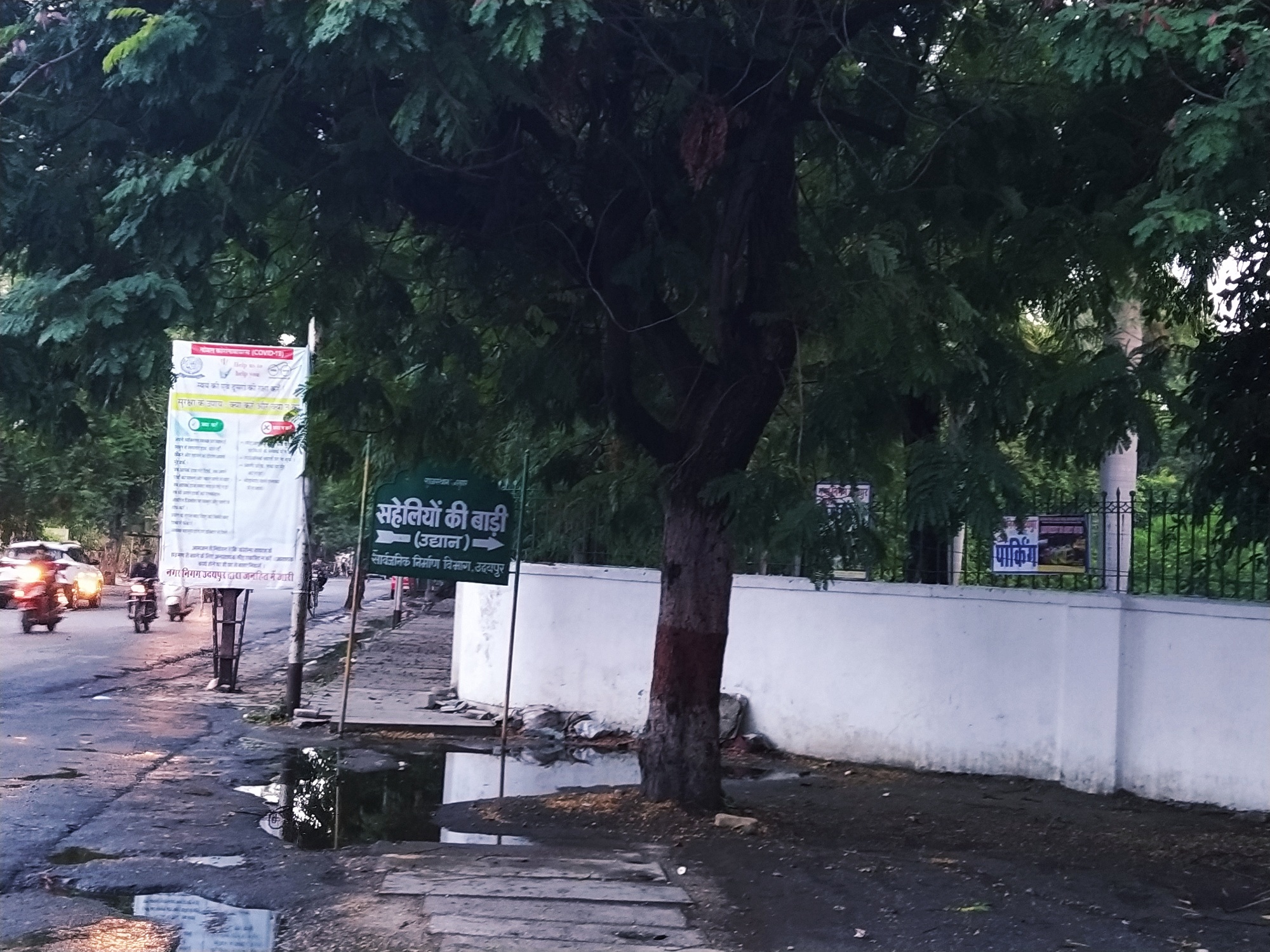 Sajjangarh (Monsoon Palace): Here you can take your own car to a very high point. You have to go through the hilly area, but when you reach there, you will be amazed by the view of Udaipur city from here. Outside the Royal Palace, you can find Jagdish Mandir, a large Hindu temple in the middle of Udaipur in Rajasthan. It is a big tourist attraction, and originally was called as the temple of Jagannath Rai but is now called Jagdish-ji. Temple.
Udaisagar Lake : Udaisagar lake is 13 km from Udaipur. Its construction started in 1559 by Maharana Udai Singh And it was completed in 1565. Maharana Udai Singh was constructed on Berach River So that their Kingdom get water supply. Nowadays the water of this lake used in the zinc smelter to close Debari.In 1573 Kunwar Man Singh fed Maharana Pratap Singh to talk about surrendering of Akbar (Mughal Emperor) on the banks of Uday Sagar lake. But Maharana Pratap Singh refused to come and Kunwar Man Singh Insulted. And then this incident led to the battle of Haldighati in 1576. Peple are visiting here to enjoy the serene waters of this lake.Distance from City Centre - 13 km
Time needs to explore the place - half an hour
Timings: All around the day
Free entry
Rajsamand Lake : This Rajsamand Lake is one of the the five most popular lake in Udaipur. This lake was 66 km far from Udaipur. This Lake is also known as Rajsamudra lake in Rajasthan. This Rajsamand Lake was built by Maharana Raj Singh in 1660. The main supplier of water of Rajsamand Lake is Gomti River.In 17th centuary when this lake was made, this lake was very glorious.On the southern end of the lake, All the huge Embankment is made up of white marble.Rajsamand Lake has marble terraces and stones steps, here Maharana Raj Singh used to watch the Tuladan event here, organized by descendants and the king stand there and distributed gold to the Brahmin. On the banks of the lake there was a 'Nawchowki' Which was constructed by Maharana Raj Singh. The history of Mewar described in 1017 stanzas, on twenty seven marble slabs, that are called 'Raj Prasasti'. And this is India's longest Acknowledge. Rajsamand Lake (Rajsamudra Lake) a huge of water 66 km north of Udaipur between the towns of Raj Nagar and Kanbroli.
Distance from City Centre - 62.2 km
Time needs to explore the place - half an hour
Timings: All around the day
Free entry
Doodh Talai : Have you ever wondered why it is called Doodh Talai? There are many stories of people but according to old people doodh talai ( A small milk pond ) which fulfilled their needed that were present in government cow shelters ( Raajakeey Goshalas) which is fulfilled the requirement of milk in heritage kichen.Later on government was shifted to vilas and brought daily for grazing, drinking water and for bathing purpose at Doodh Talai. Then it was later concevived that this unique fresh reservoir was meant for the Royal concern.Distance from City Centre - 5.2 kmTimings: 08:00 AM to 10:00 PMEntry Charges: Rs. 10 per adult
Doodh talai is located quite near the centre of the Udaipur. Doodh Talai is surrounded by small hillocks that are:-
Deen Dayal Upadhyay park ( Rock Garden or Musical Fountain Garden ) Manikya Lal Verma Garden The Rope Way Lake Pichola Jungle Safari
Due to greenery and tourist attraction everywhere, it is a very famous spot to explore in your Udaipur Tour, in one place we can enjoy the fast food counter camel and horse Ride and Boat Ride.
Manikya Lal Verma Garden :- The Manikya Lal Verma Garden is also known as Doodh Talai Garden. Lake Pichola and Doodh Talai looks beautiful from here. The Manikya Lal Verma park was constructed in the year 1995 by Nagar Parishad ( Municipal Council), Udaipur and was name after Manikya Lal Verma ( Former Chief Minister of Rajasthan ). There was Two different routes to reach the garden, one for walking and one for vehicles and above this is the temple of Karni Mata. Deen Dayal Upadhyay park ( Rock Garden or Musical Fountain Garden ) :- Next to the Manikya Lal verma Garden, a small Pt. Deen Dayal Upadhyay park is located. It was developed by UIT ( Urban Improvement Trust ) Udaipur. The best thing here is that Rajasthan's first " Musical Fountain " was manufactured here by " Yagnik Mechanical Engineering works" And sunset is also very beautiful from here. The Rope Way ( Mansapurna Karni Mata Ropeway ) :- Here is a Ropeway which passes over Deen Dayal Upadhyay Park which leads Karni Mata Temple, this cabin car business person Kailash Khandelwal had developed collaboration with UIT. This cabin car runs at a height of 500 meters from the ground. This is the first ropeway of Rajasthan which is a beautiful adventure in 4 minutes.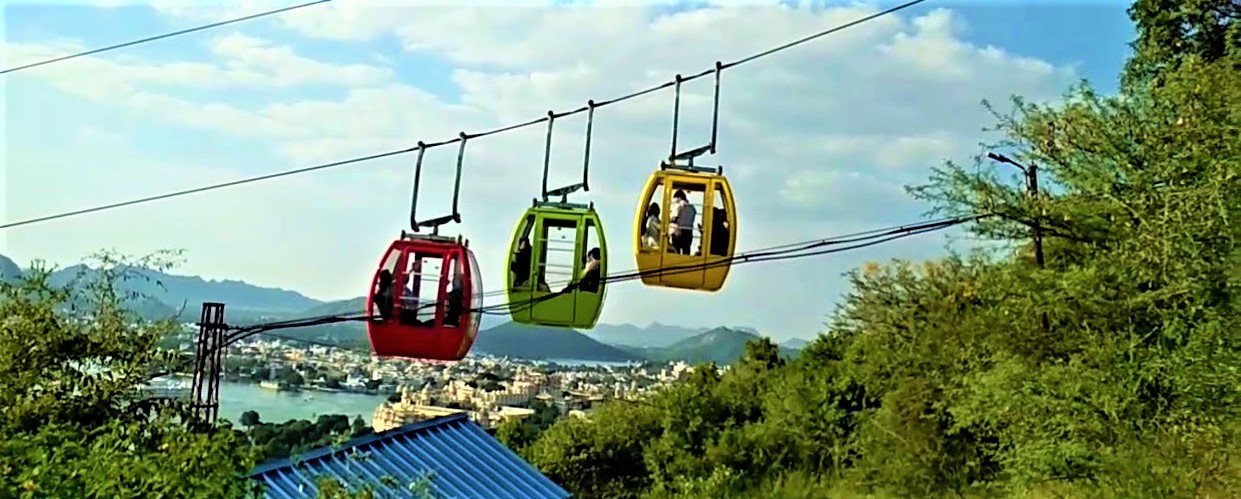 Lake Pichola :- Lake Pichola is another place that attracts people and lake Pichola has four islands. ( Jag Niwas, Mohan Mandir, Jag Mandir and Arsi villas ) that represent the royal architecture of Mewar. To see the scene og scenic view one has to ride th sunset boat ride which is 200 rupess per person and can also take Camel and horse ride on the lake side of Lake Pichola. After exploring all this, visit jungle safari Separately which is 3.5 km from Lake Pichola
The grand Udaipur forts and palaces , lake Pichola, lake Badi and pretty cafes are a few places to vist in Udaipur.
Udaipur had reserved a beautiful spot in my heart and mind I want to Visit here again. It was such as enthralling feeling of meeting an old lover.
So based on my personal experience, here above is my list for palaces to visit in Udaipur. And I have covered all important points like- All places entry fee, their visiting time and how to reach Udaipur and places.
This Udaipur Tour was a refresher for all of us, after staying too long at home. And even at the end of all this, I can say if you are willing to stay at a place for a little longer just because it calms your soul, stay there.
Finally, our trip to Udaipur ended with some crazy experiences and memorable moments, which actually are going to be counted.
Stay connected with us, to explore unexplored. Because you never know!!!!