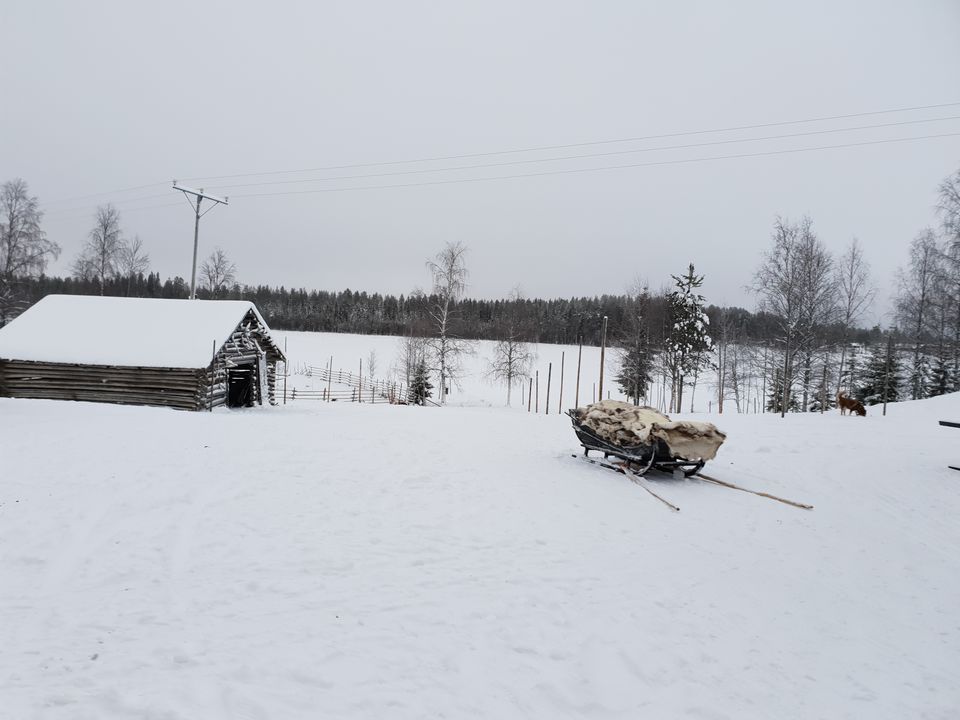 Rovaniemi is the capital of Lapland, in northern Finland. Almost totally destroyed during World War II, today it's a modern city known for being the "official" home town of Santa Claus, and for viewing the Northern Lights.
We had booked the complete package of hotels and tours with "Finland local guides". Necip Edis from this company took care of all our bookings and also answered all questions in Whatsapp before booking. We were mainly concerned about going to low temperatures like -30deg with our son.
We took a flight from Frankfurt to Helsinki and then another flight to Rovaniemi. Our excitement had already began when we saw the city Helsinki itself is fully covered with snow while landing. Our driver was waiting for us and we drove directly to snowman glass world resort after collecting our bags.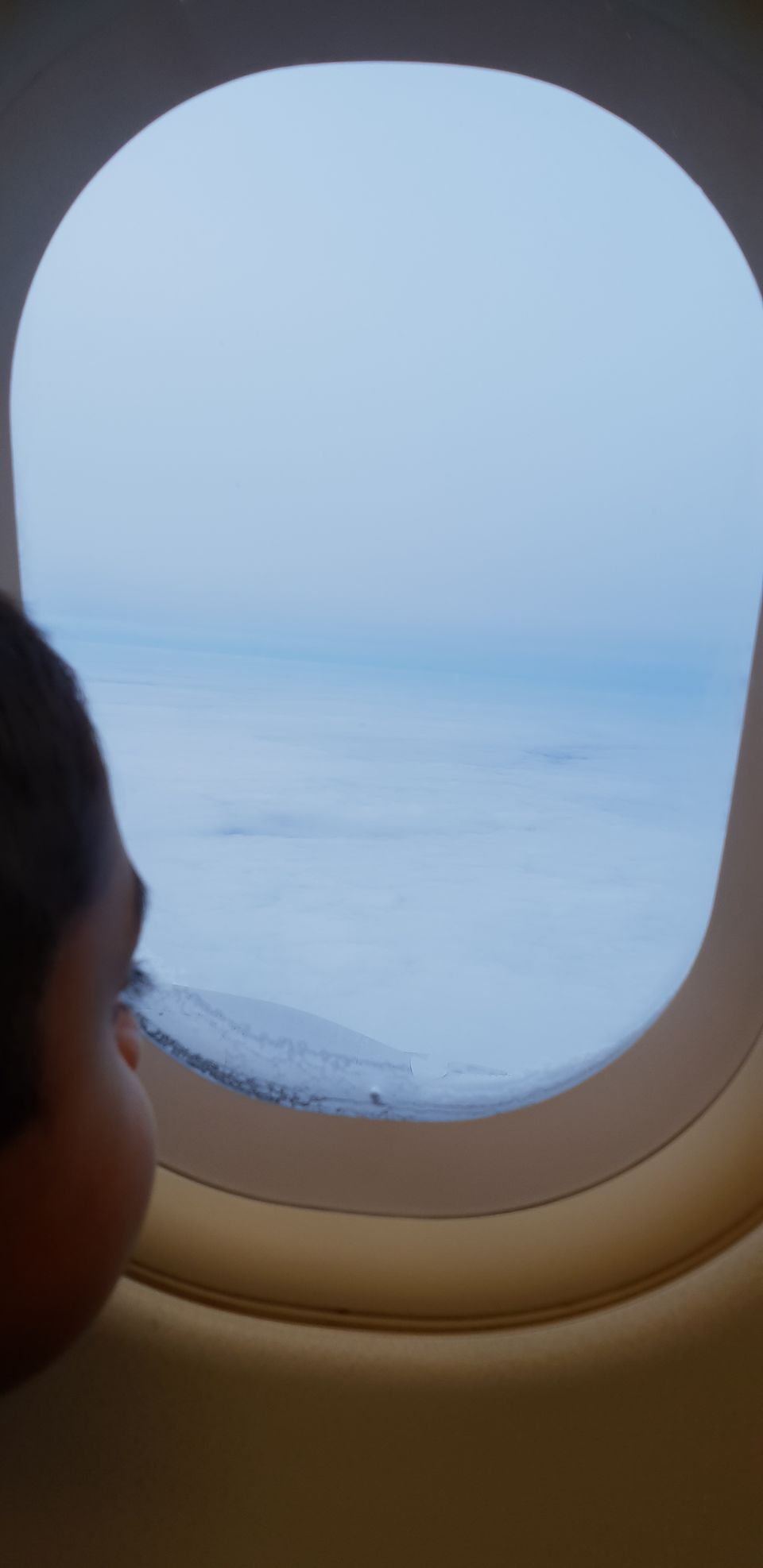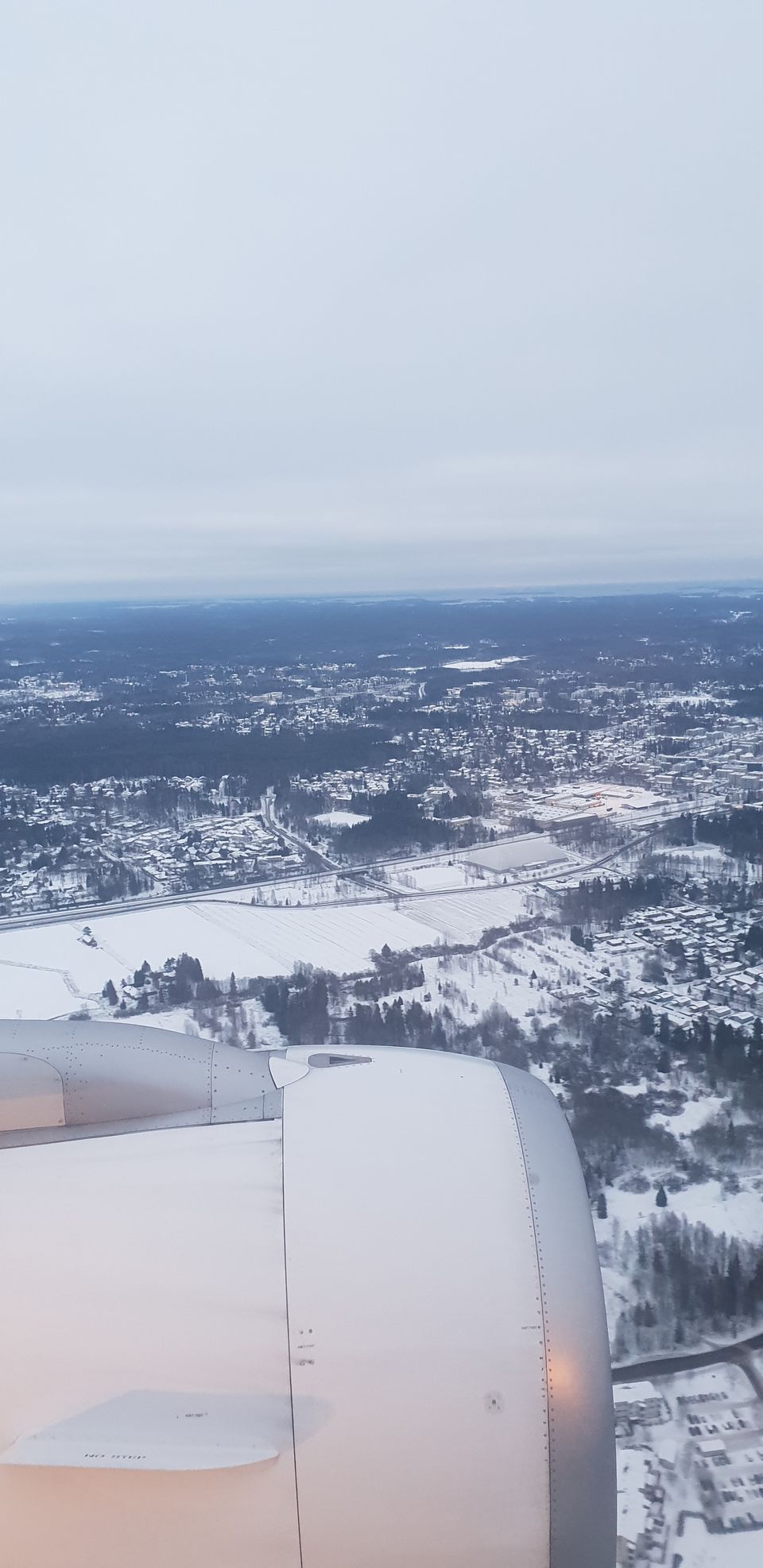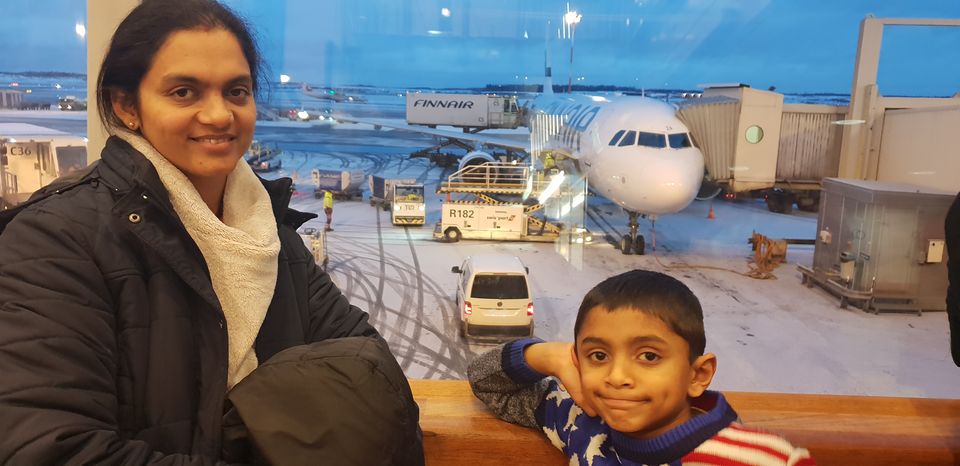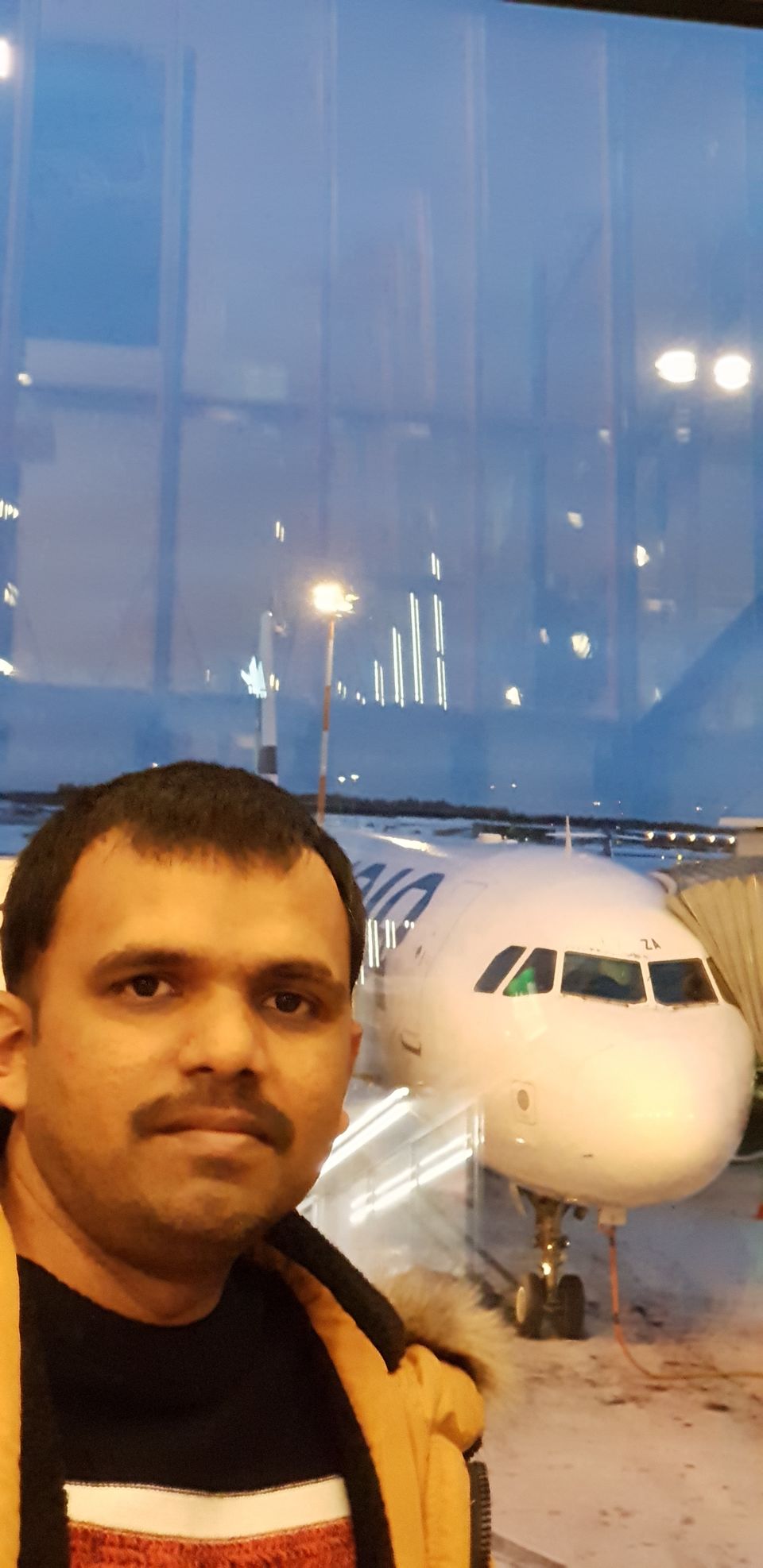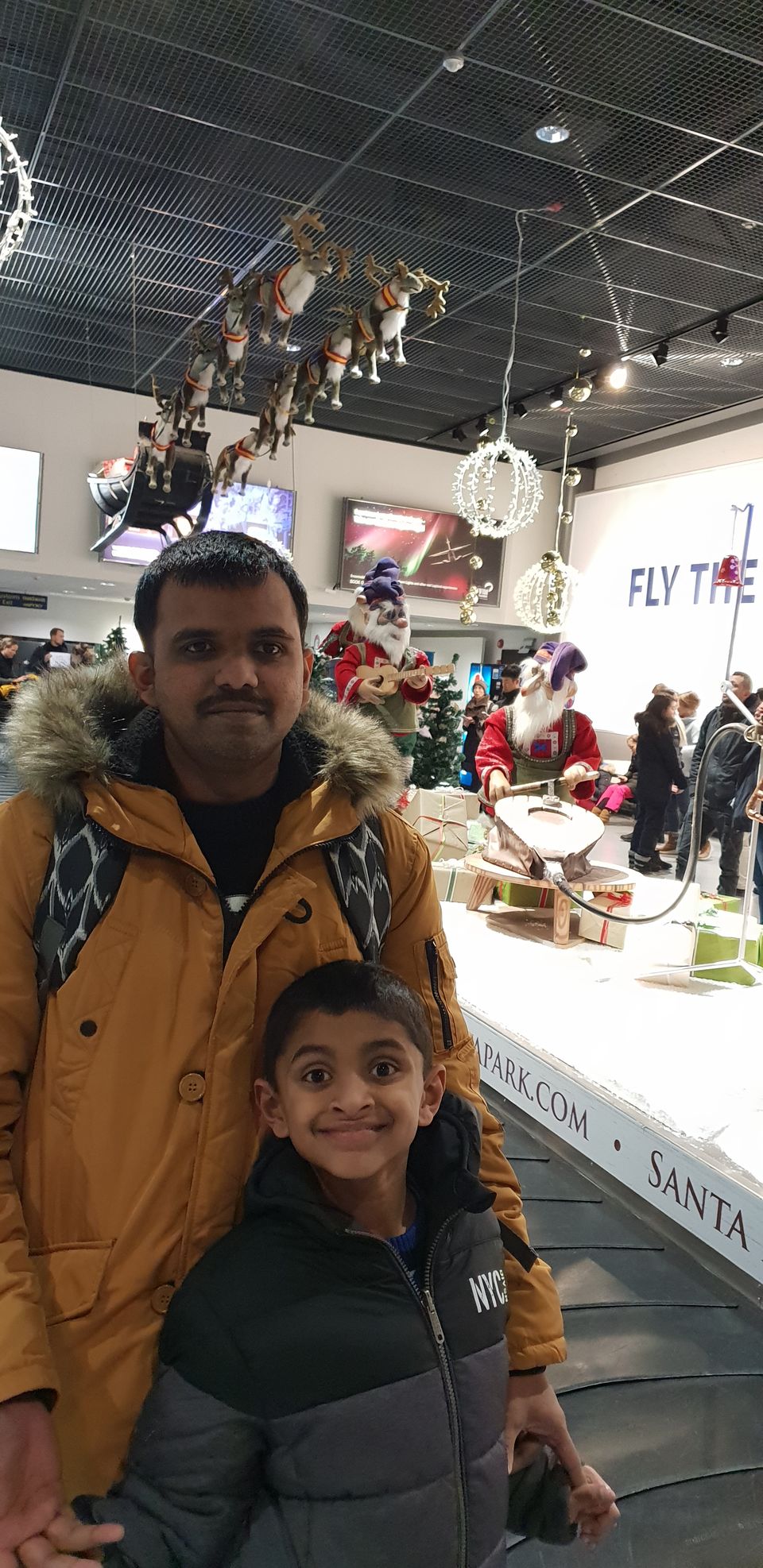 The Snowman World Glass Resort offers luxurious accommodation in modern glass structures with spectacular views over the northern sky. Also situated right next to Santa Claus Office in Santa Claus Village. We were already speechless looking at its facilities, a private Hot Spring outdoor hot spa, private Sauna, views from apartment and so on. We did not know from where to begin since we had already reached 2 hours late from check in time which was at 4:00 pm :) My son wanted to play in snow, we wanted Spa,Sauna etc.. Obviously kids win and so we allowed him to play in snow, and we took a lot of pictures in front and around our glass apartment. We enjoyed being in private spa later. -10 deg outside and 40 deg water inside with a view of arctic trees and glass villas were awesome experiences.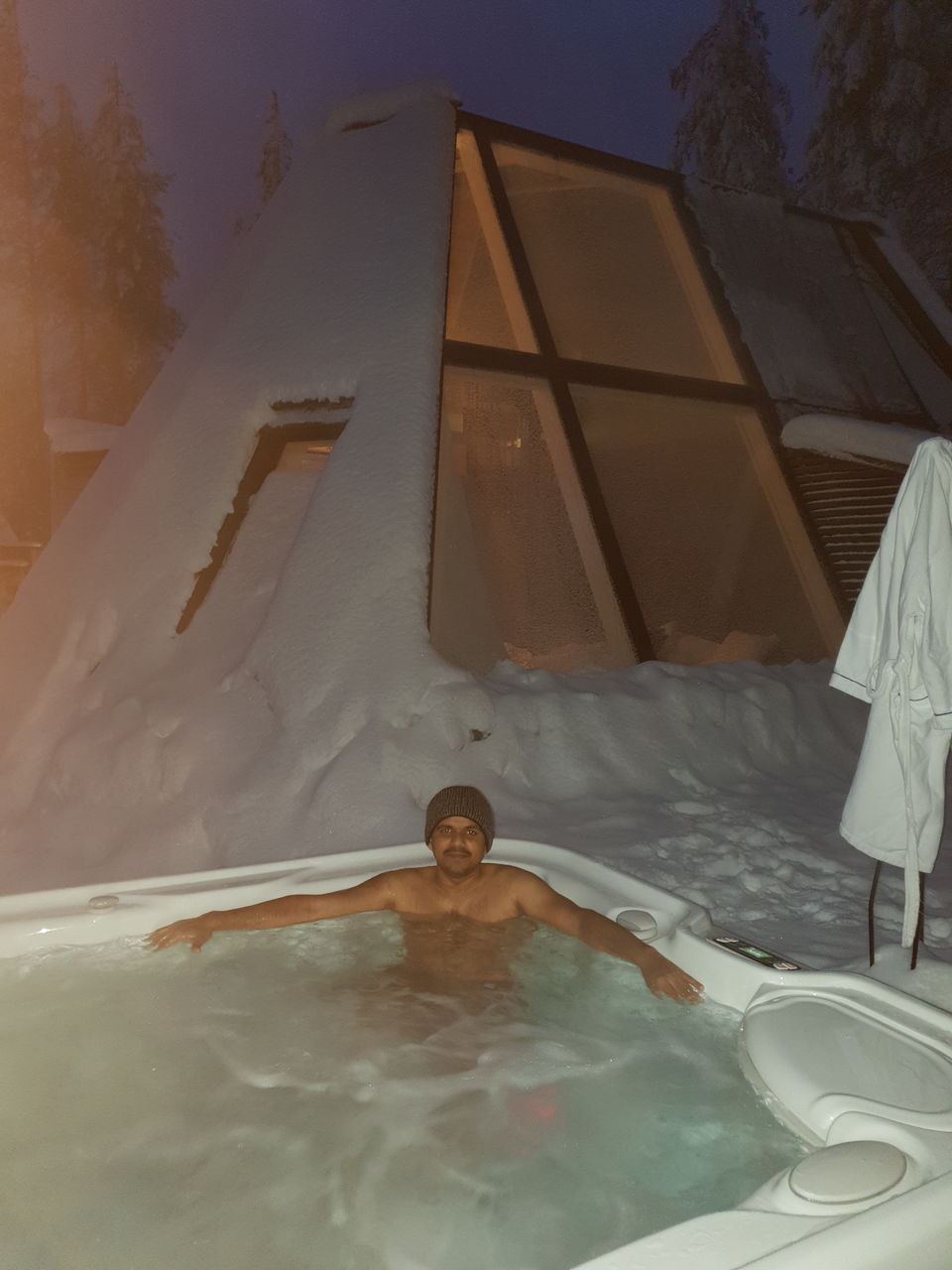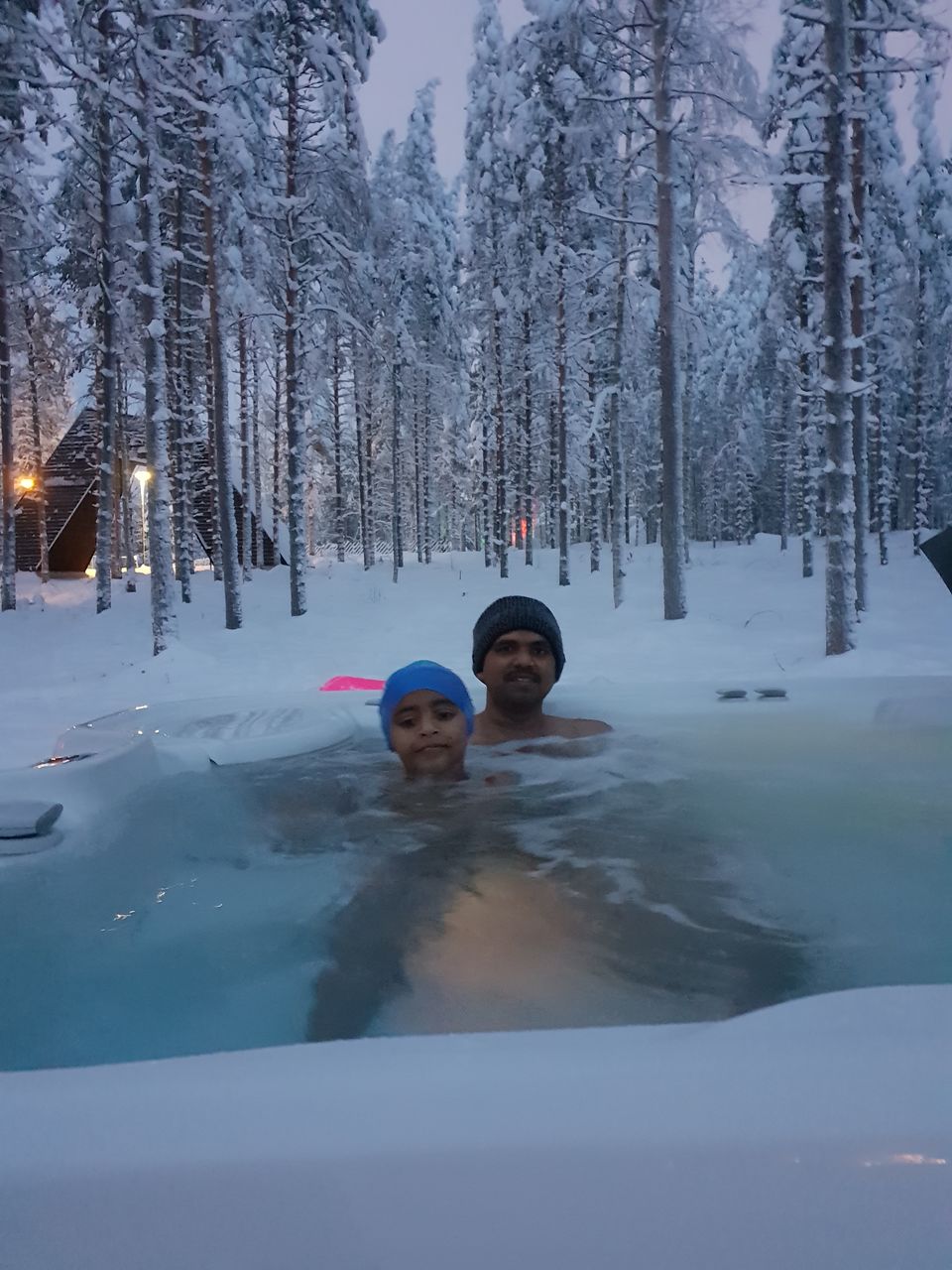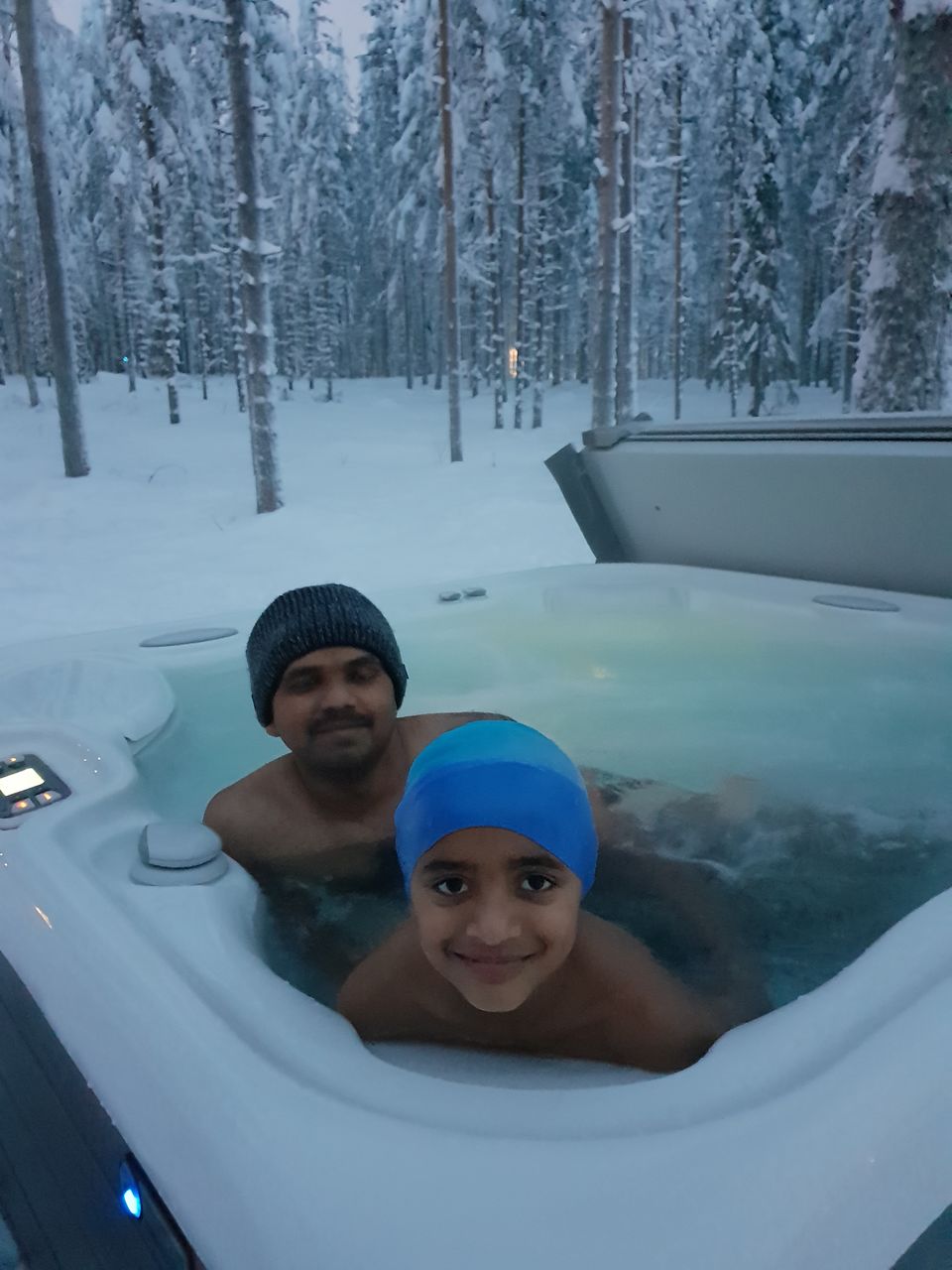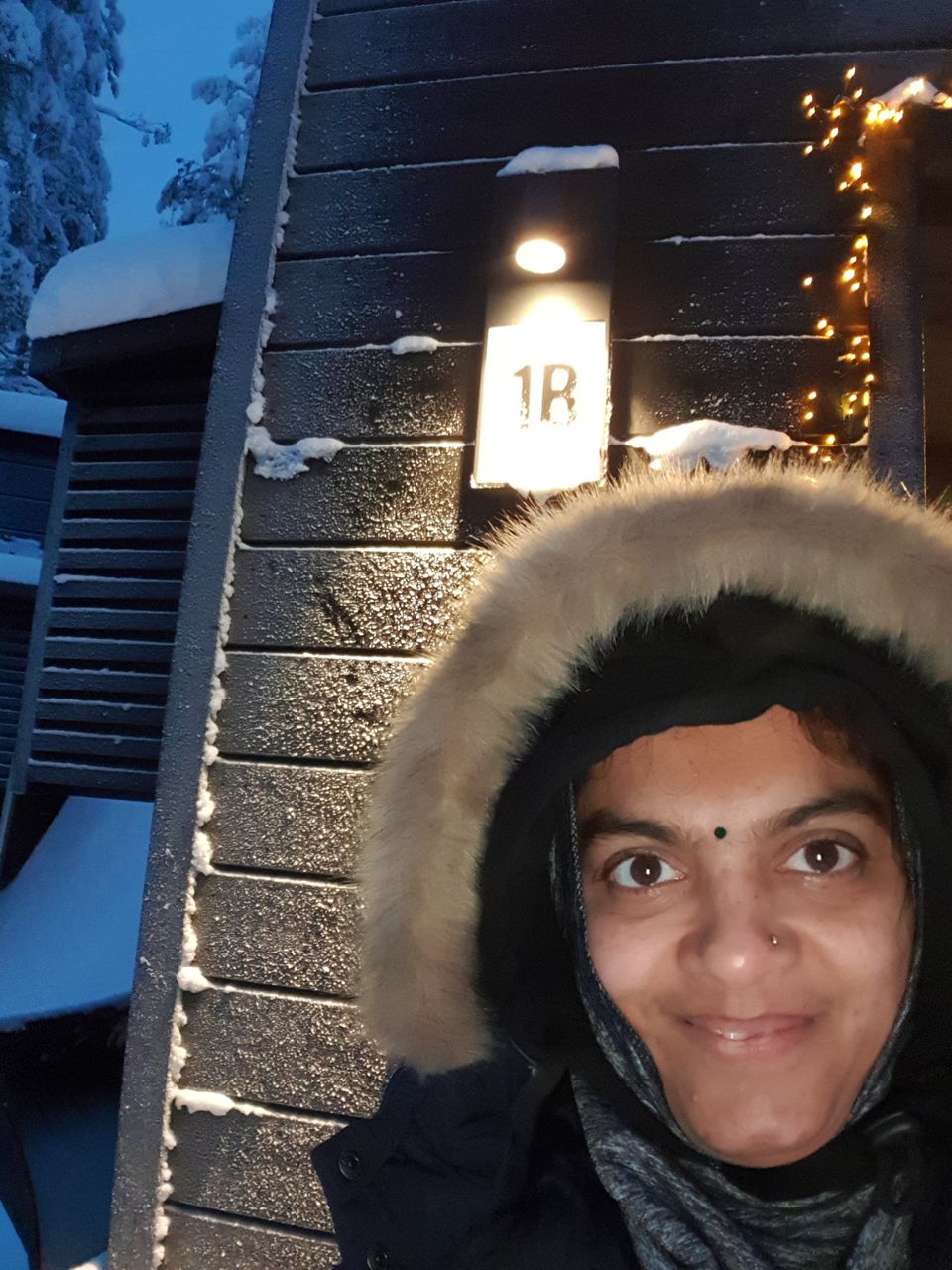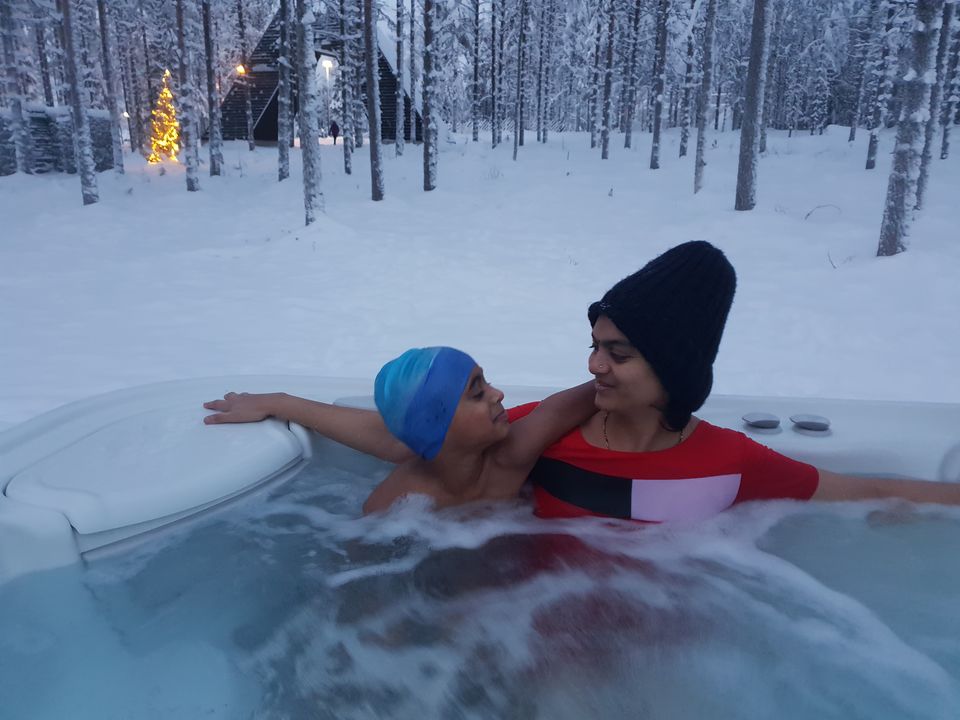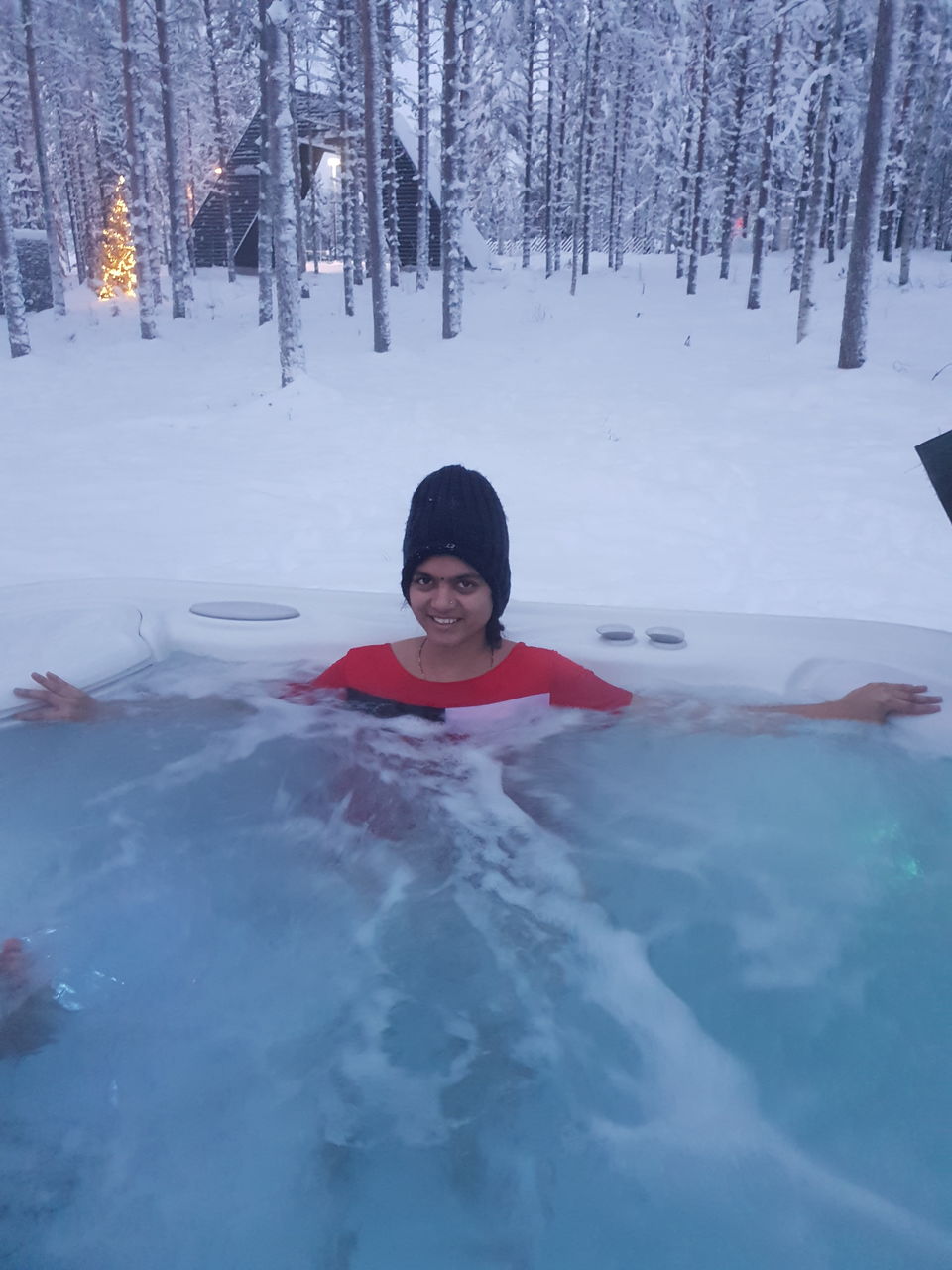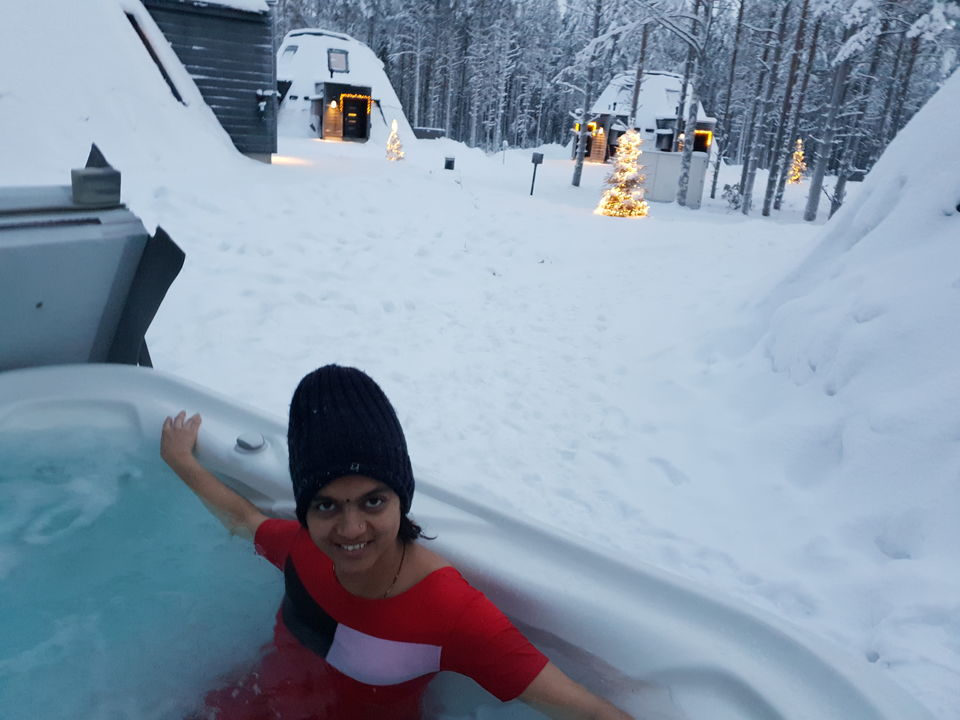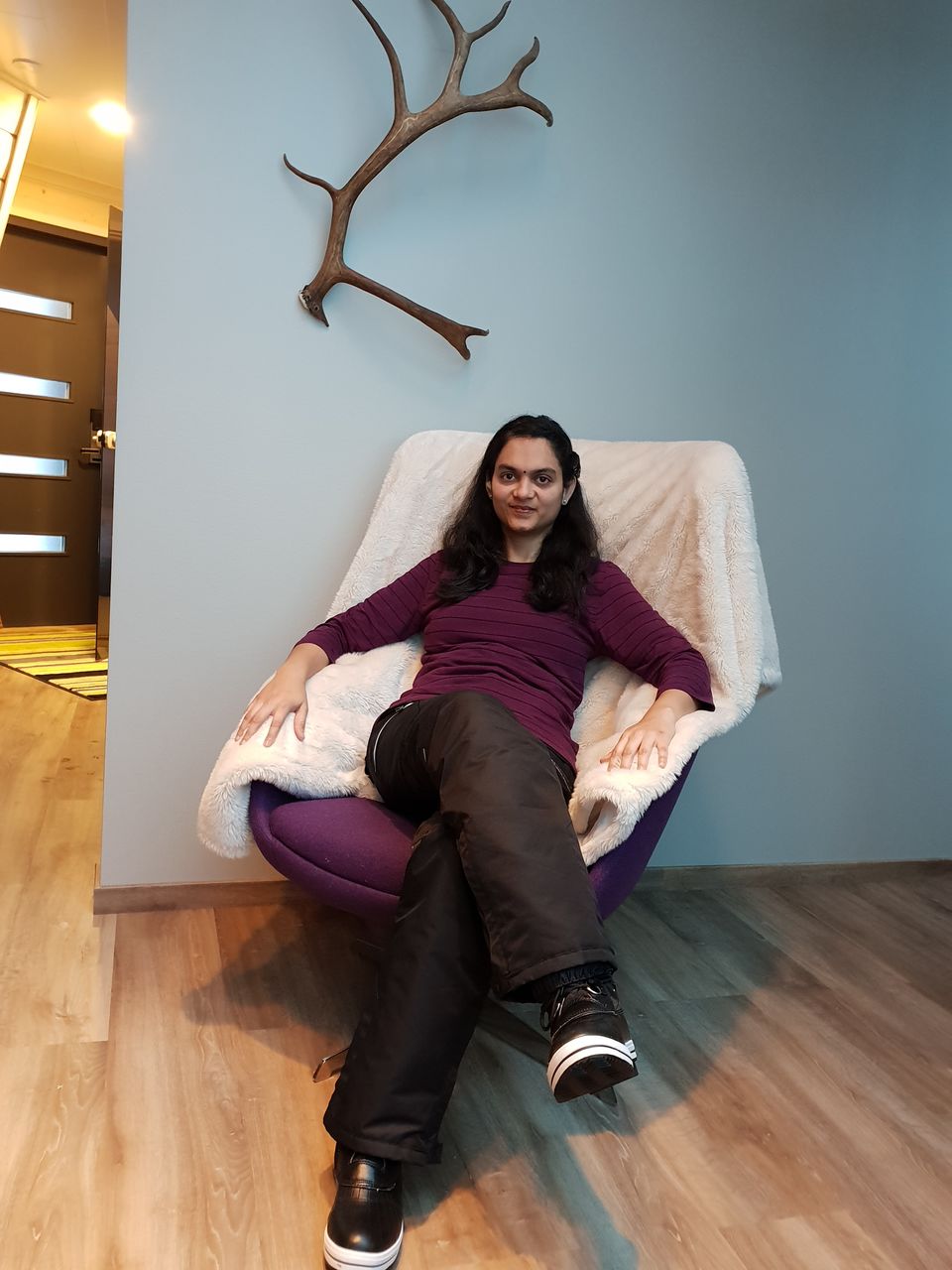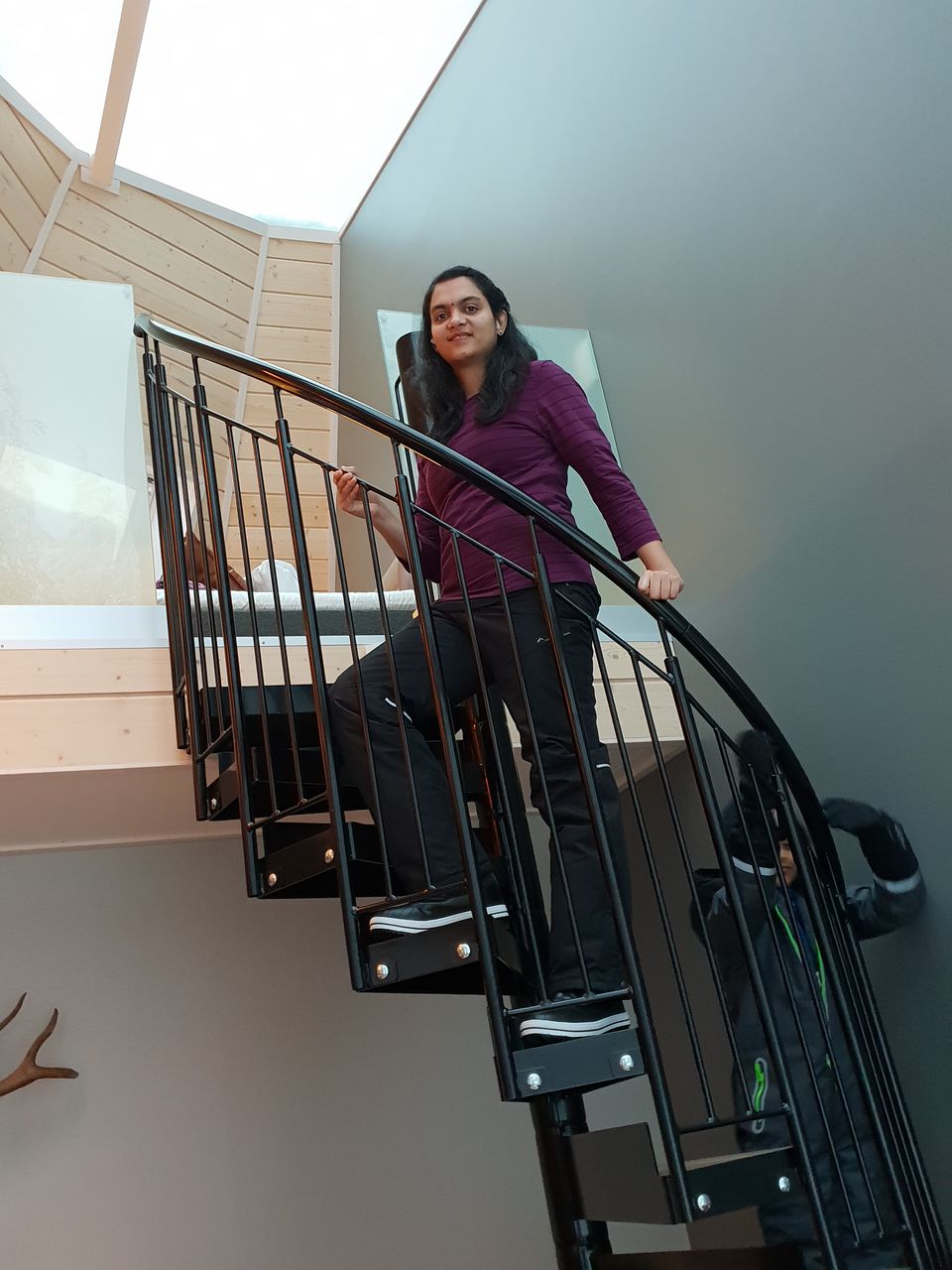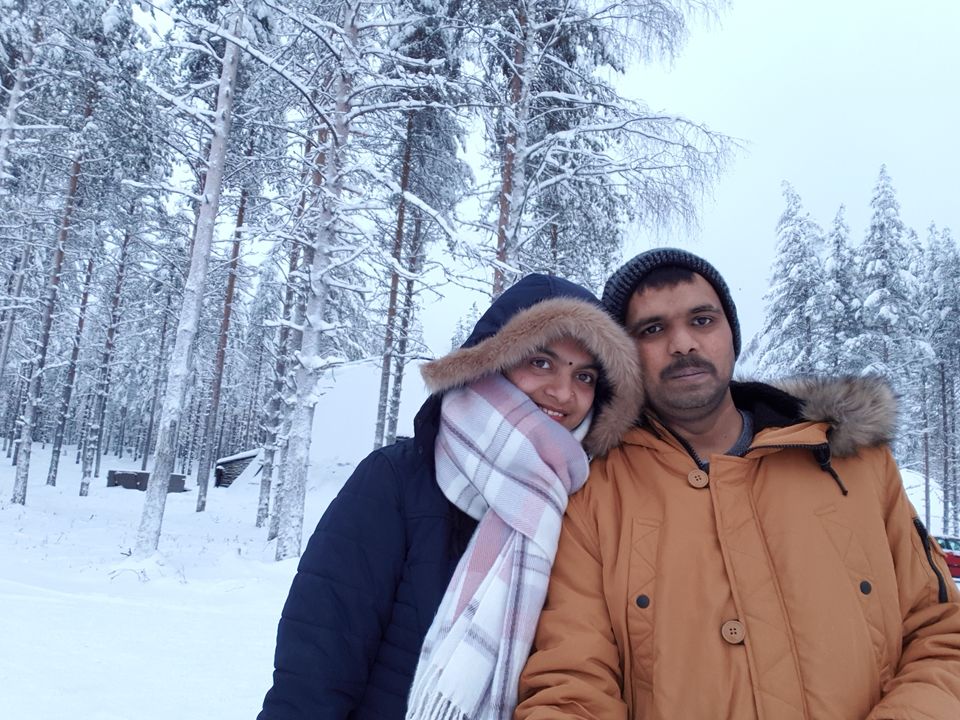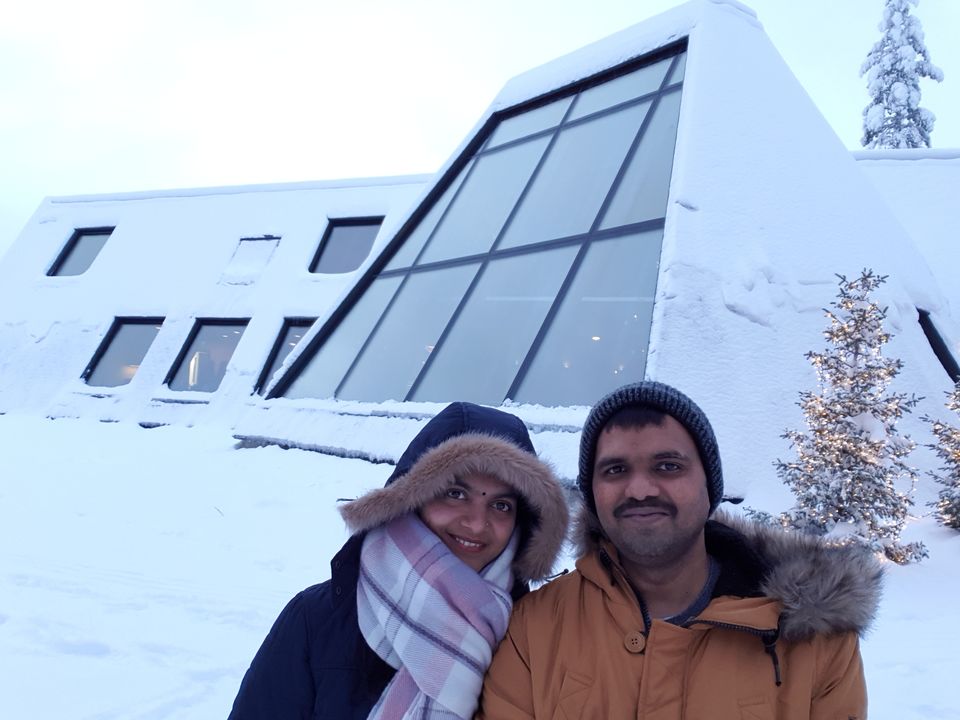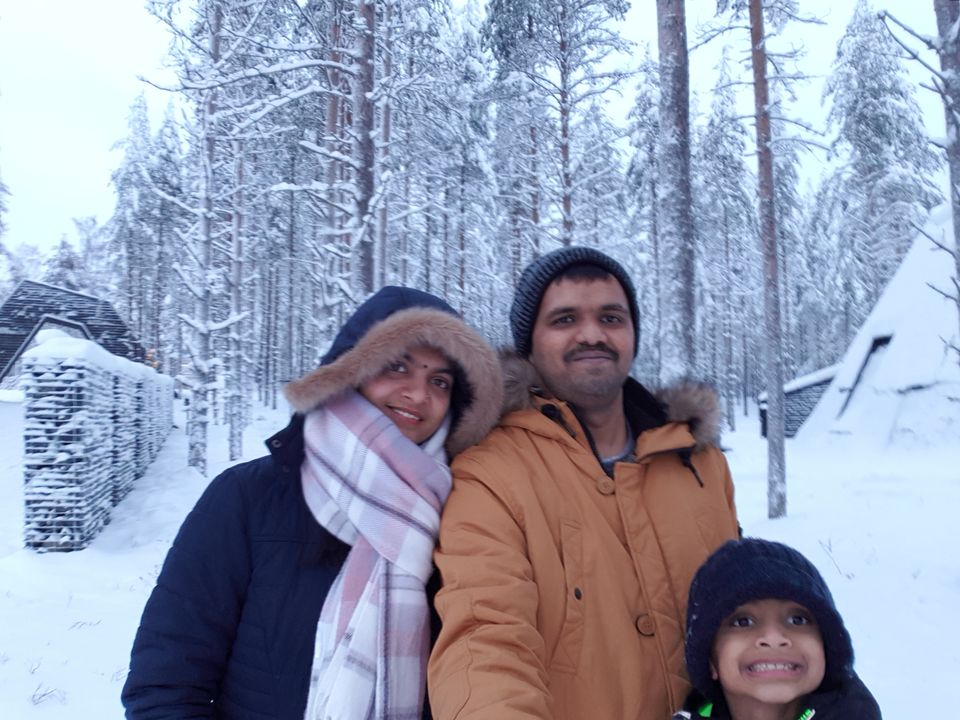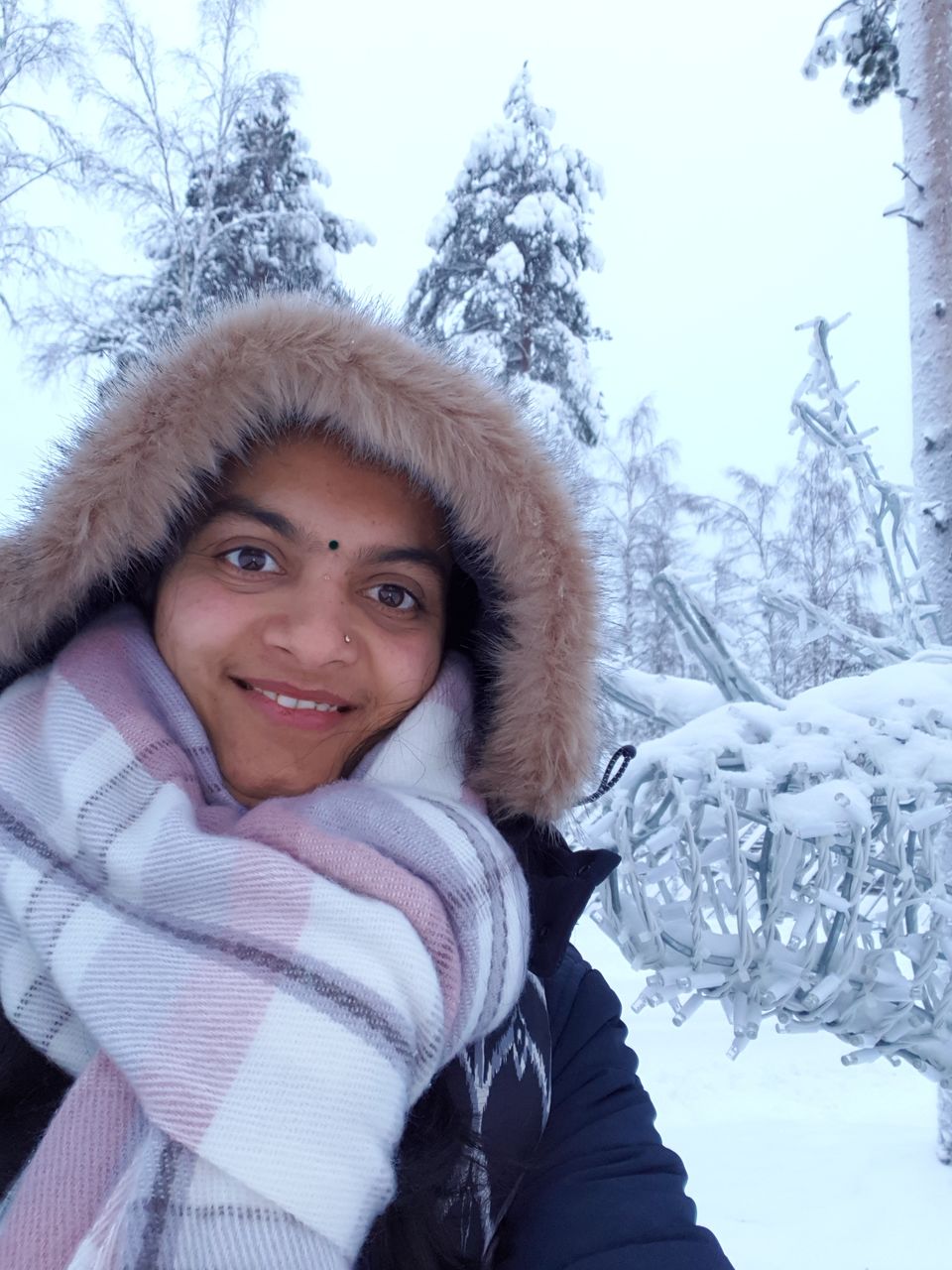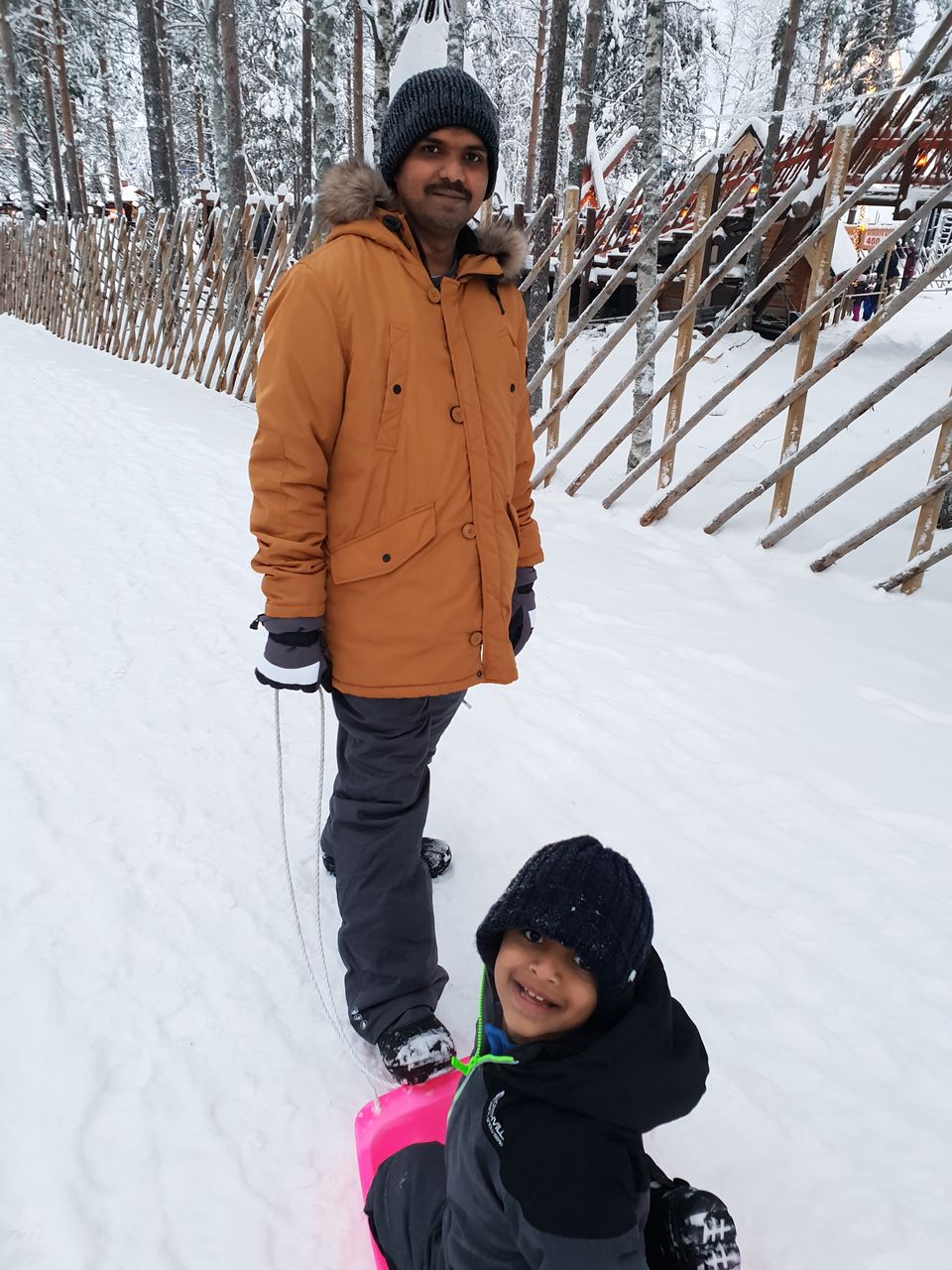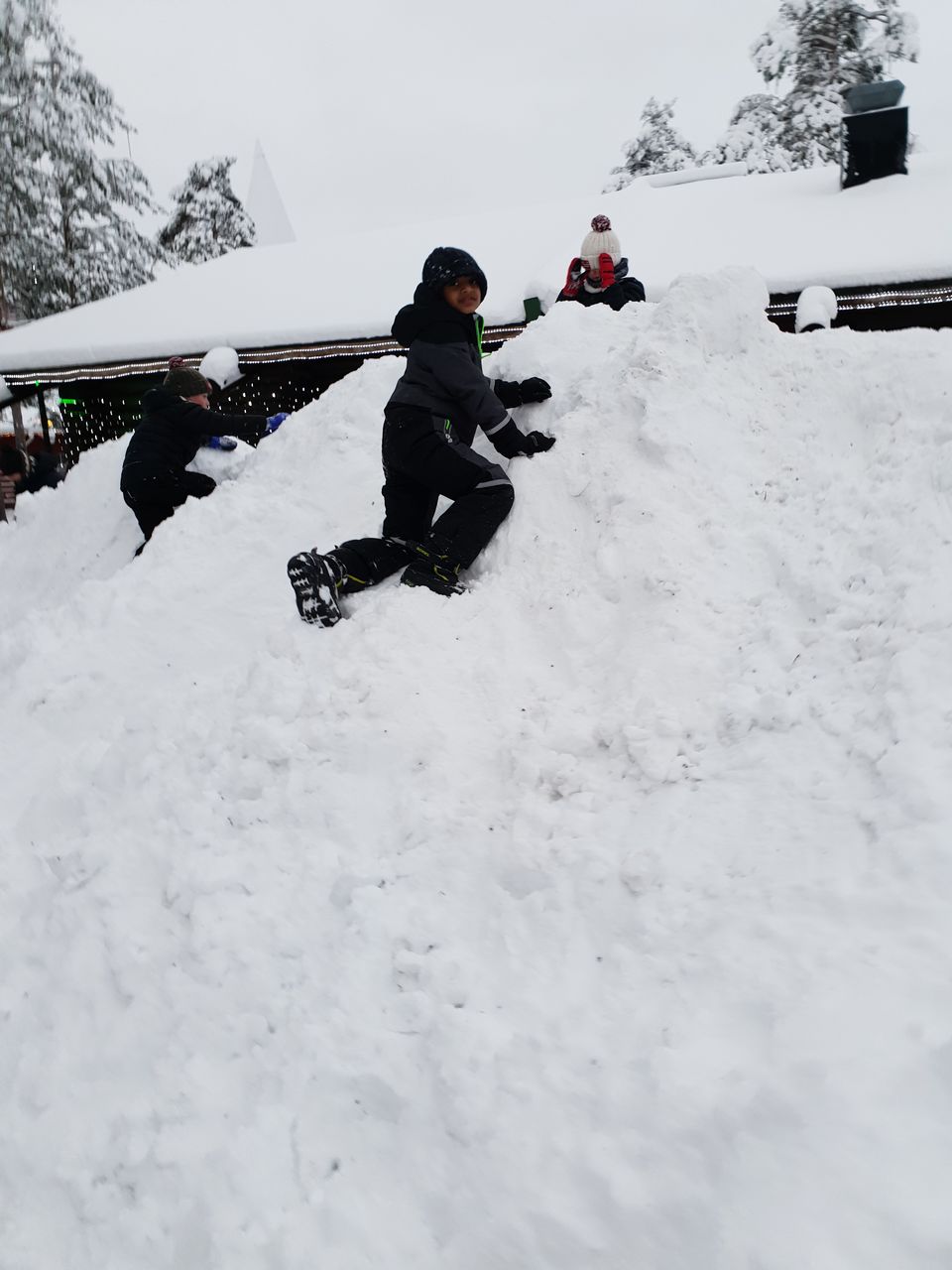 Sauna : In a dimly lit wood-panelled room, we sit in silence, sweating. It took 30min to heat sauna and then one takes a ladle of water and carefully pours it over the heated stones of the stove in the corner. as below There is a hissing noise.Within seconds a wave of moist heat creeps up around your ankles and over your legs before enveloping your whole body. Your pores open up and sweat covers you from head to toe.
This bathing ritual has been performed across Finland for thousands of years, ever since the first settlers dug a ditch in the ground and heated a pile of stones. Water was thrown on the hot stones to give off a vapour known as loyly.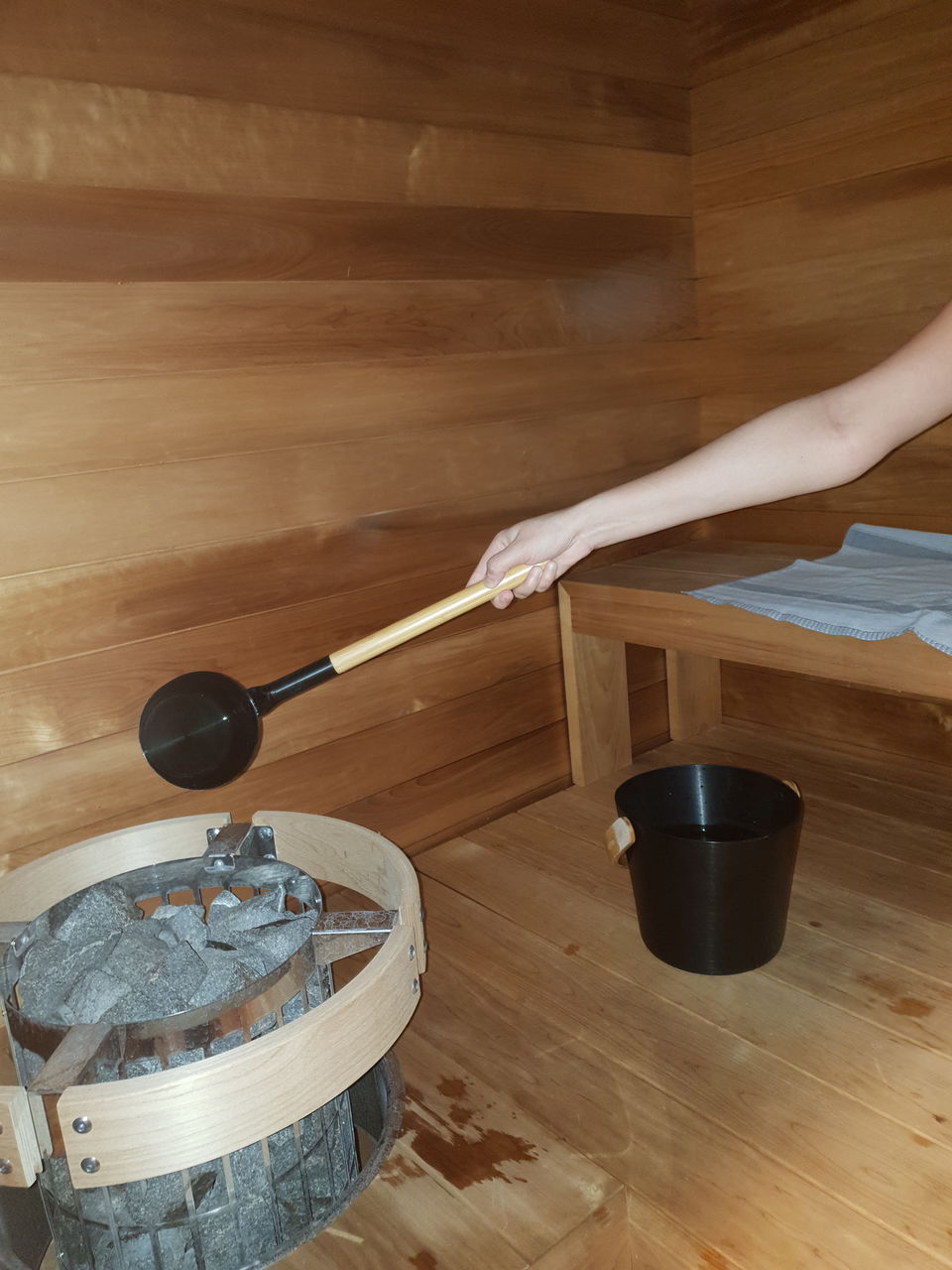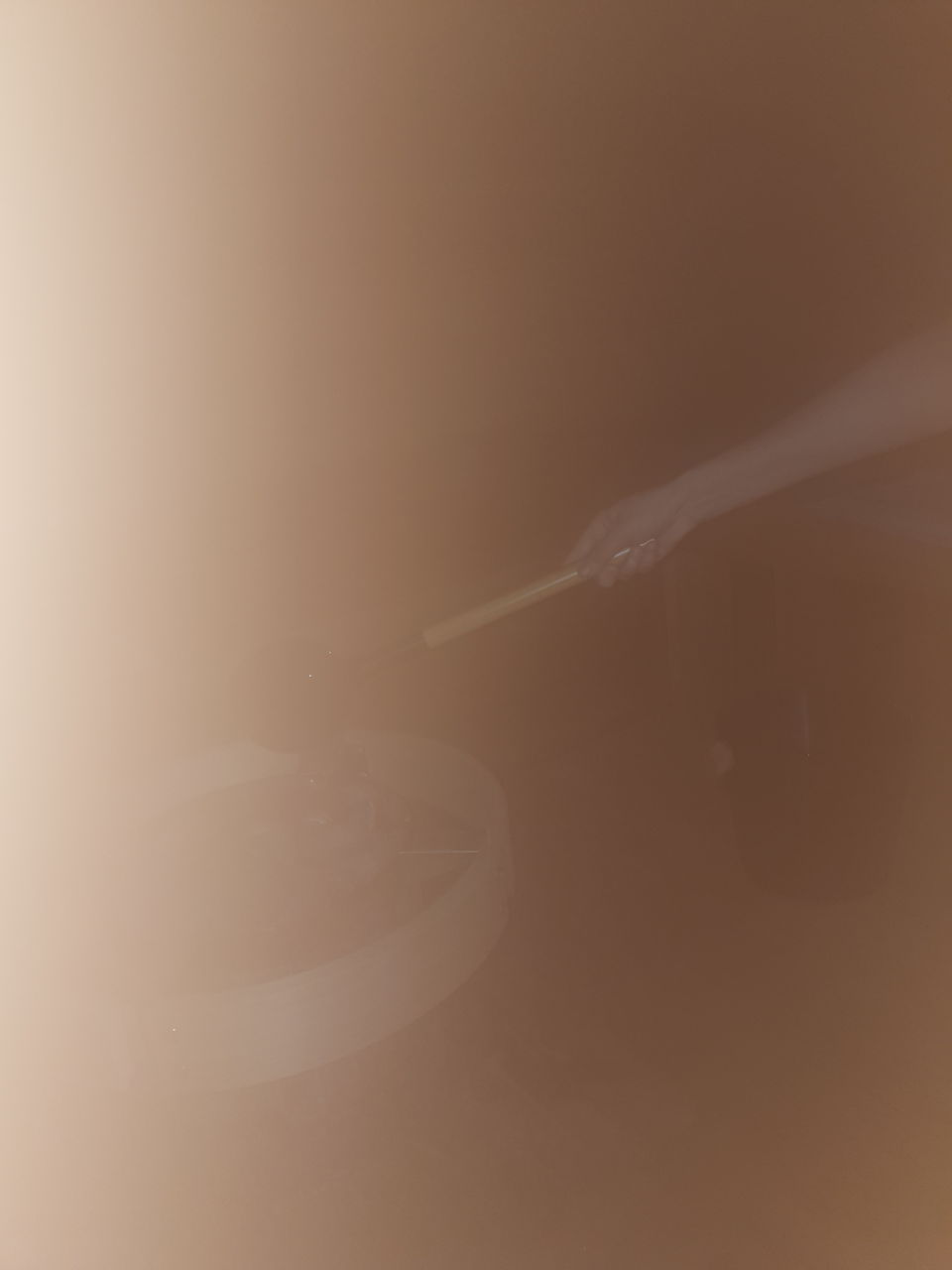 After sauna we took the coldest water bath available in the hotel but in the classic sauna experience they take a dip in the lake or pool afterwards, return to the sauna, then repeat the process. In winter, this means ice-swimming, where you plunge into a hole cut into the ice. The sudden effect of icy water on warm skin will literally take your breath away but it's incredibly invigorating it seems!
Next day we explored Santa Claus village till 5:00pm by keeping our bags at the reception. You can find many programme service companies, souvenir shops as well as Santa's Main Post Office, and cafes and restaurants in Santa Claus Village. And of course, Santa is there too, in his chamber every day of the year.
We met Santa Claus at his chamber, my son enjoyed kids snow mobile driving, we crossed the arctic circle and then enjoyed snow slides, ice skating and saw ice restaurant and lot of ice sculptures.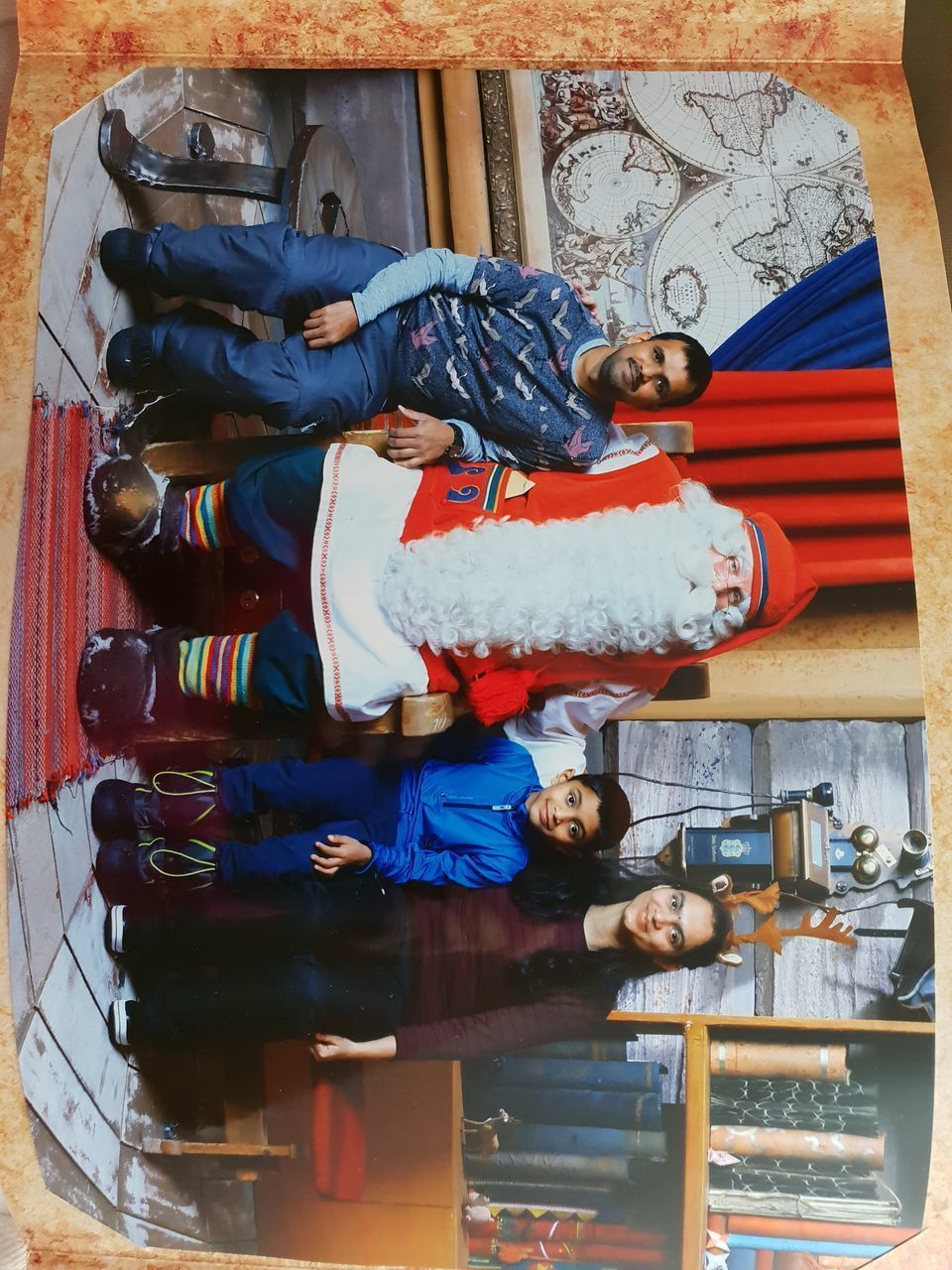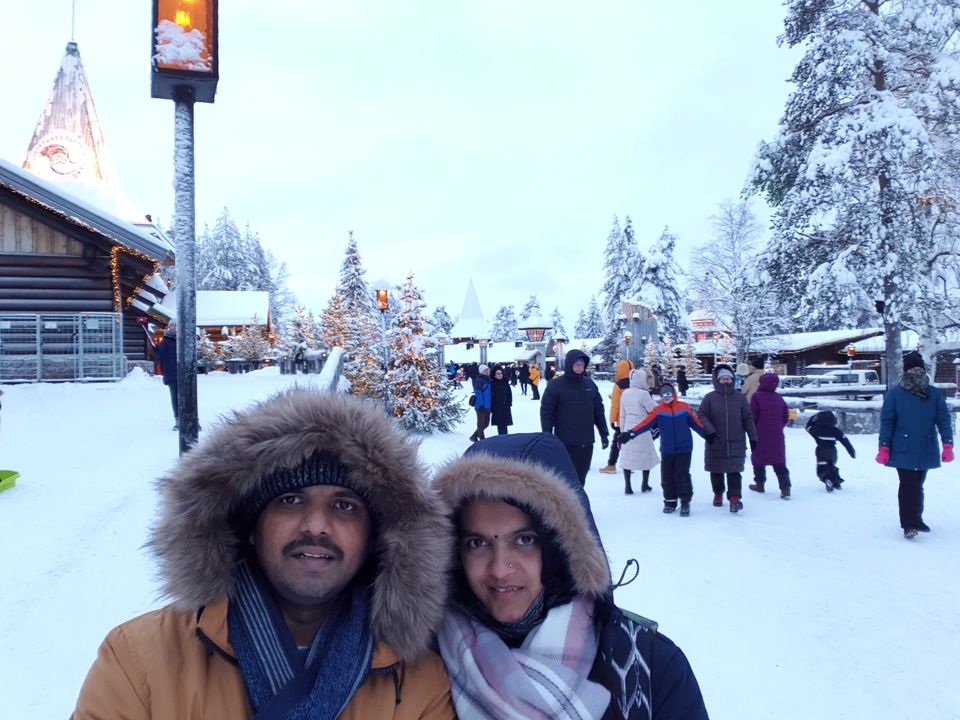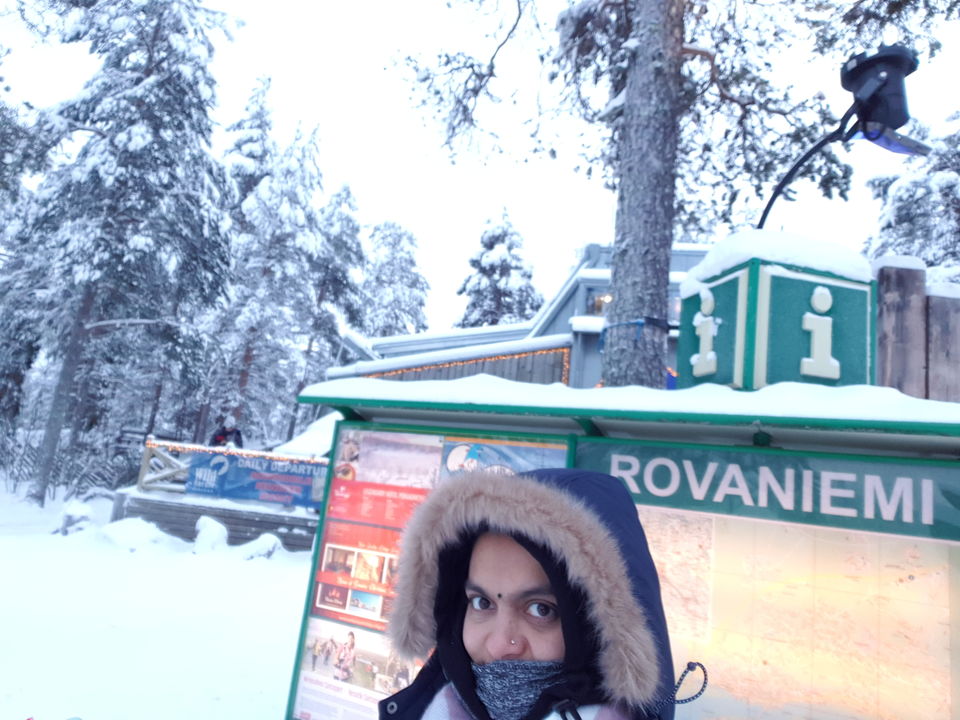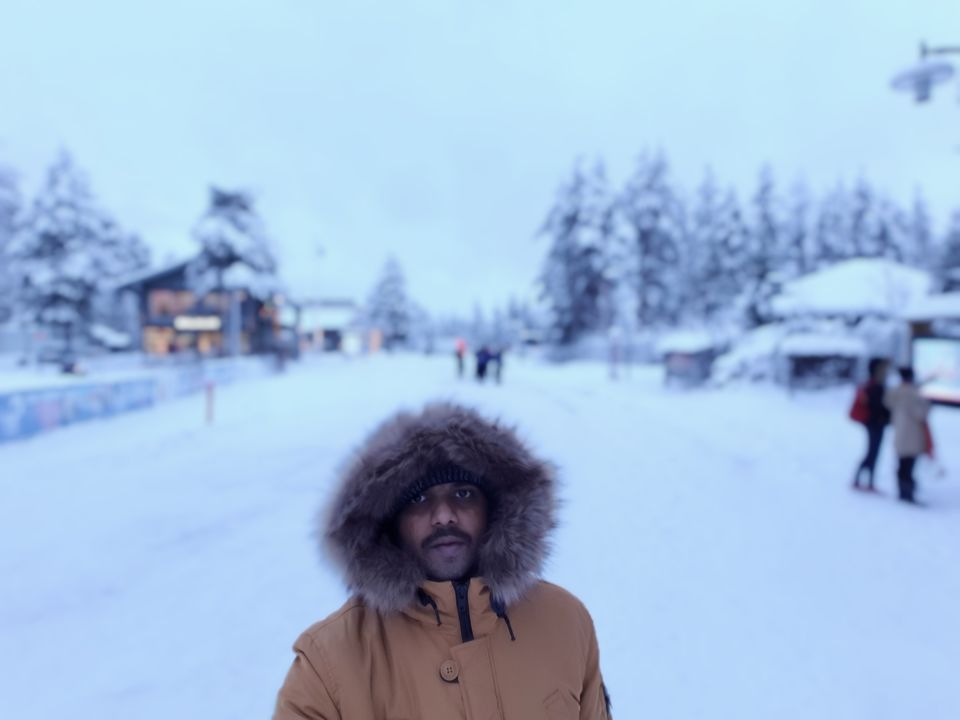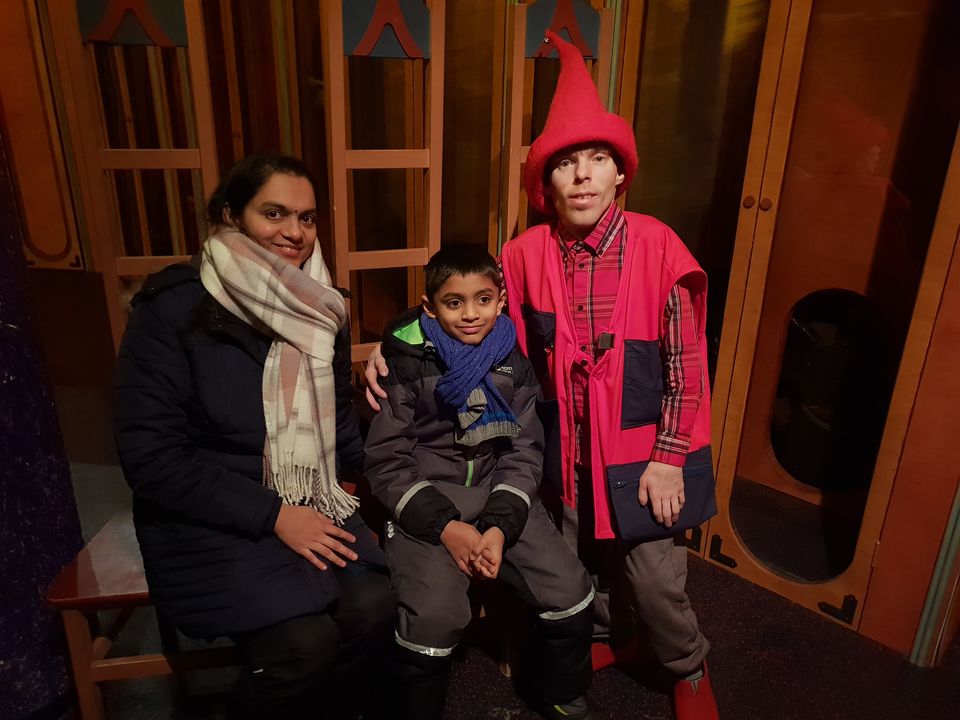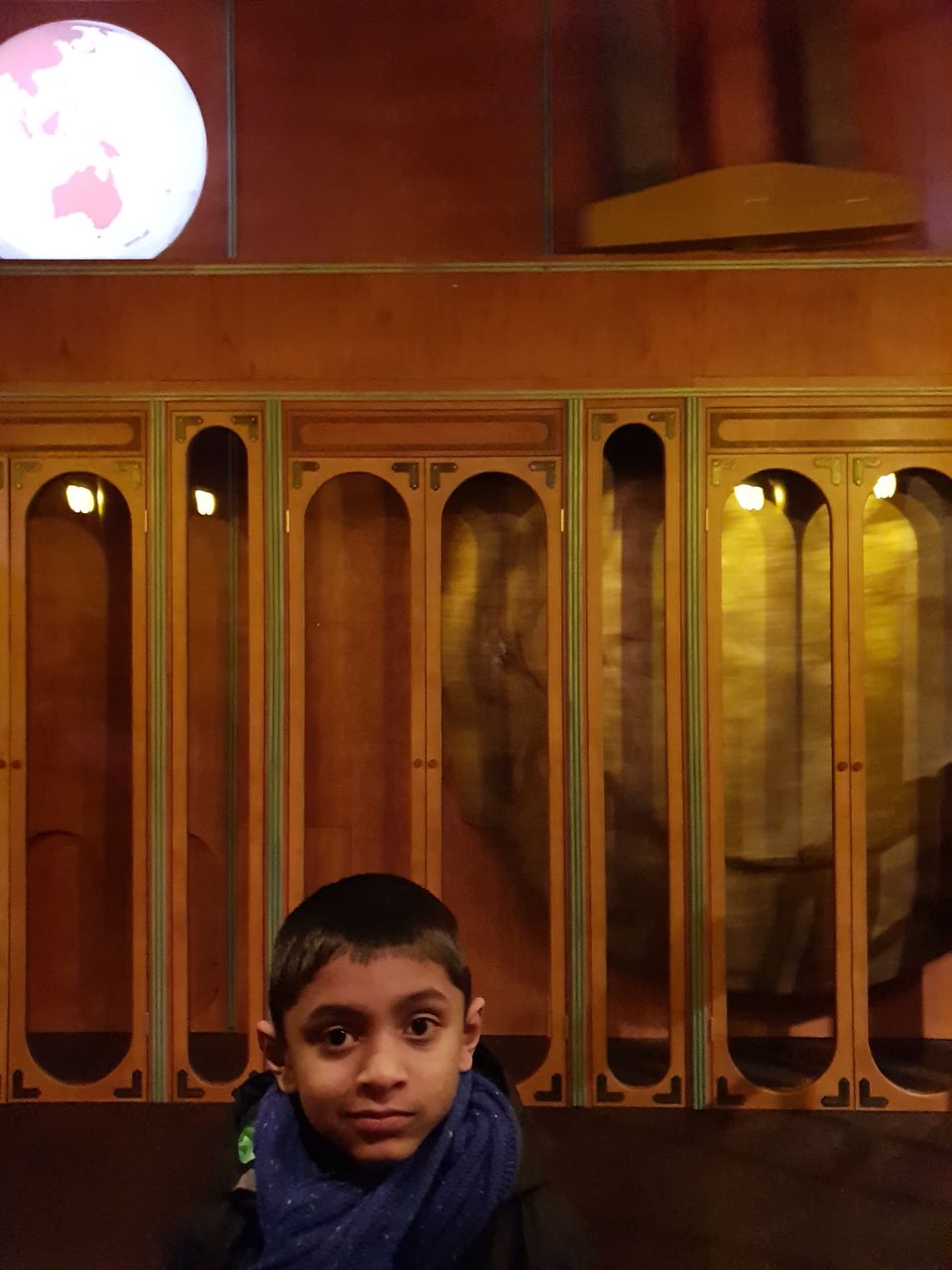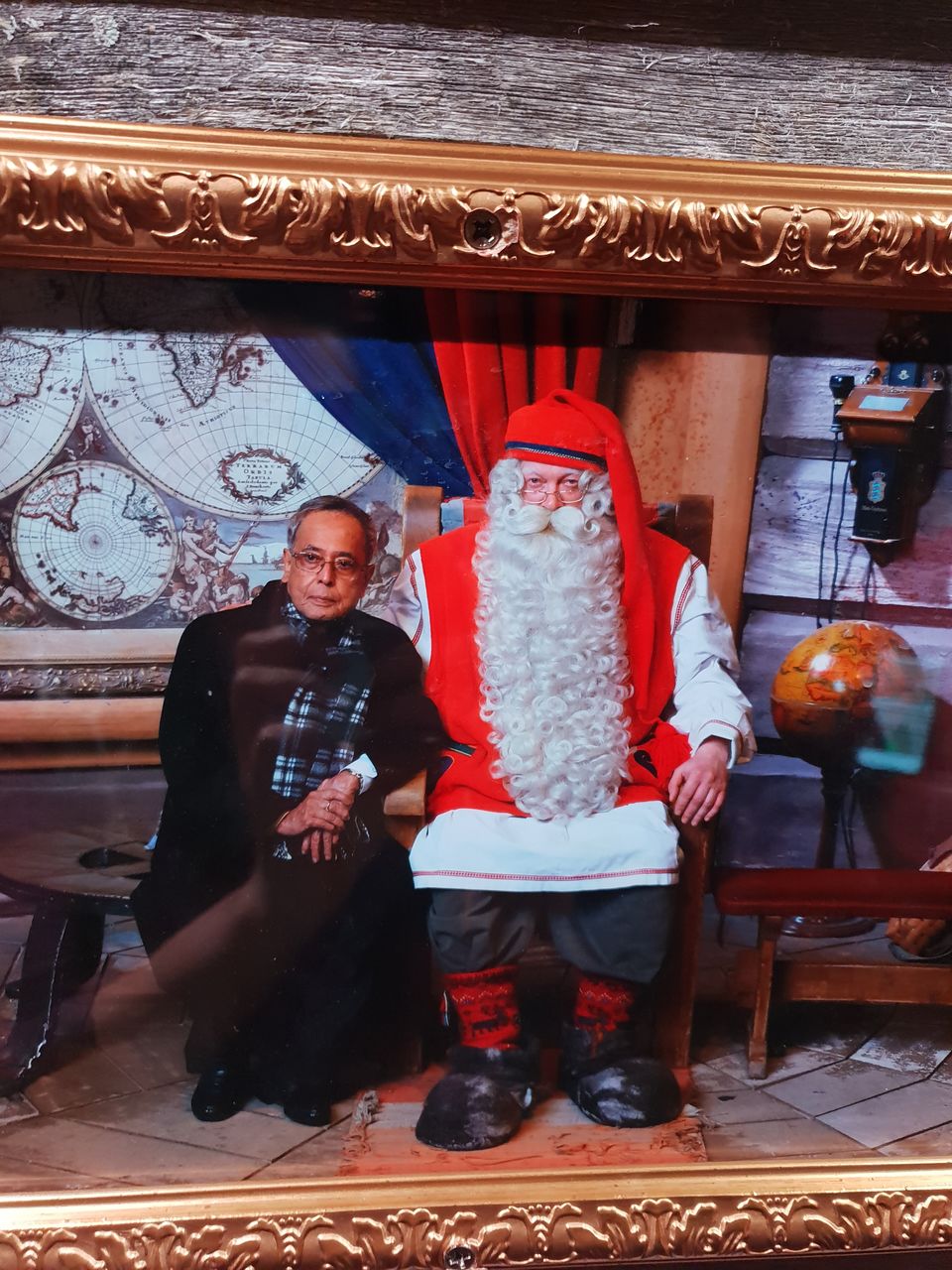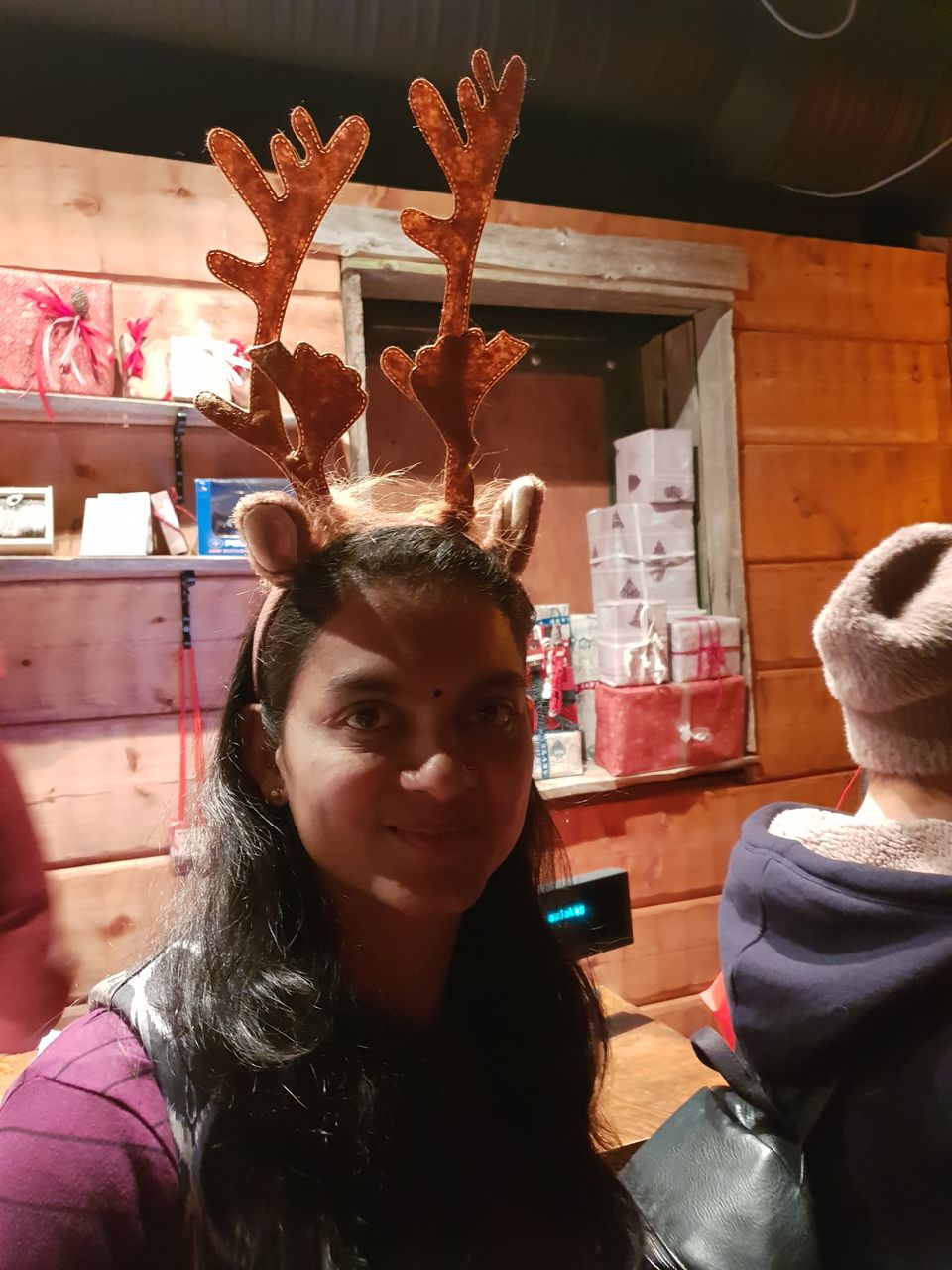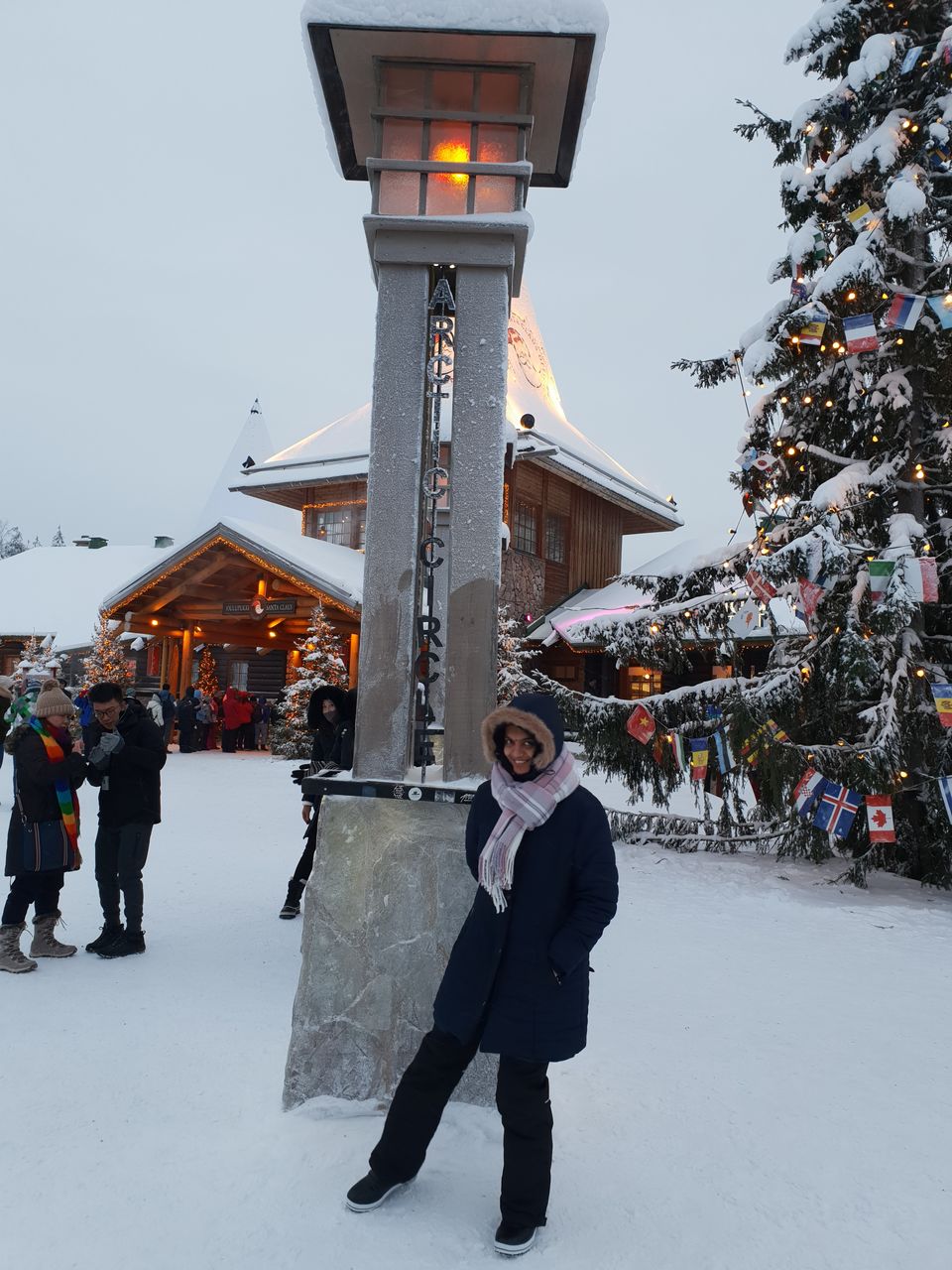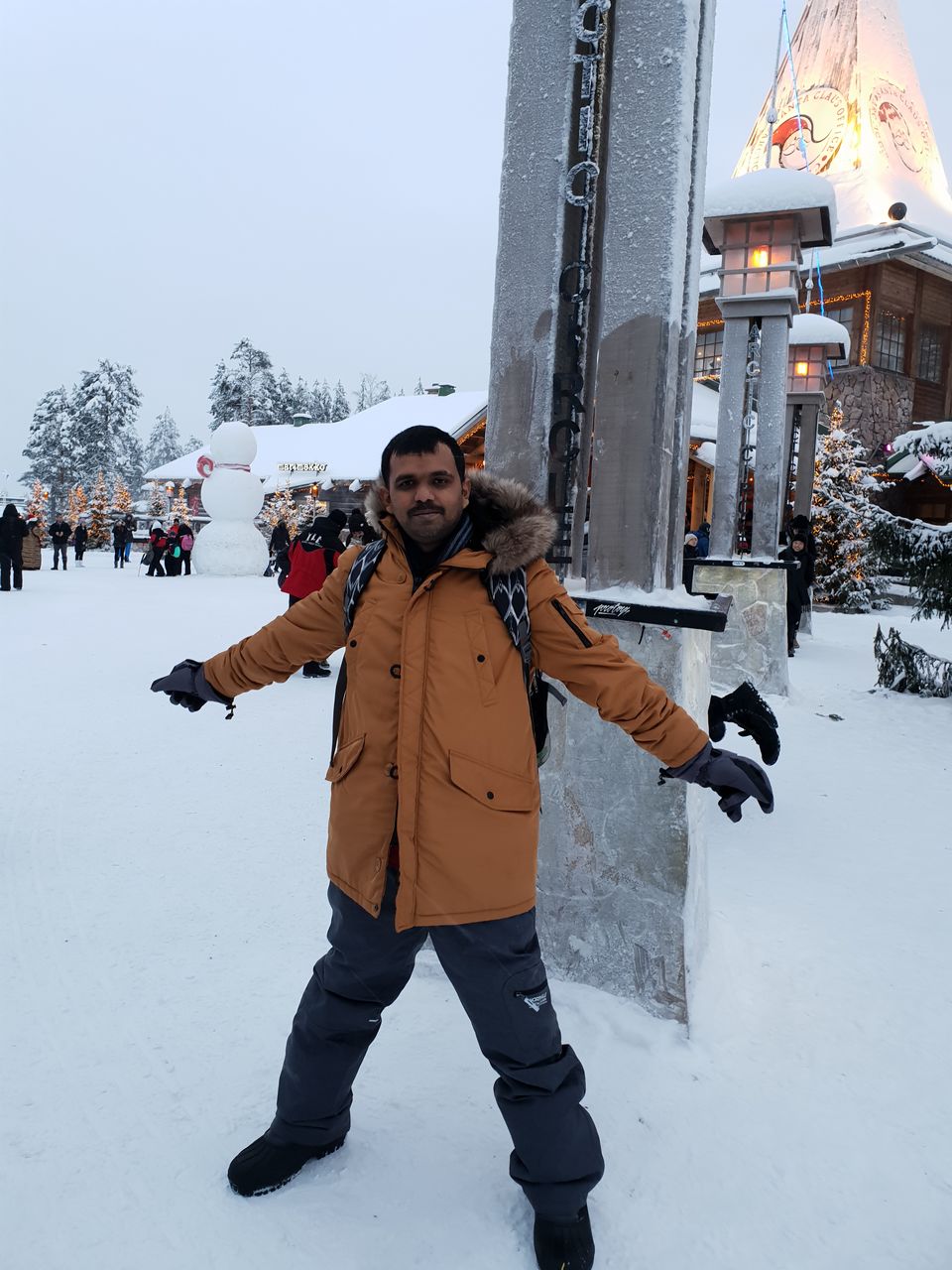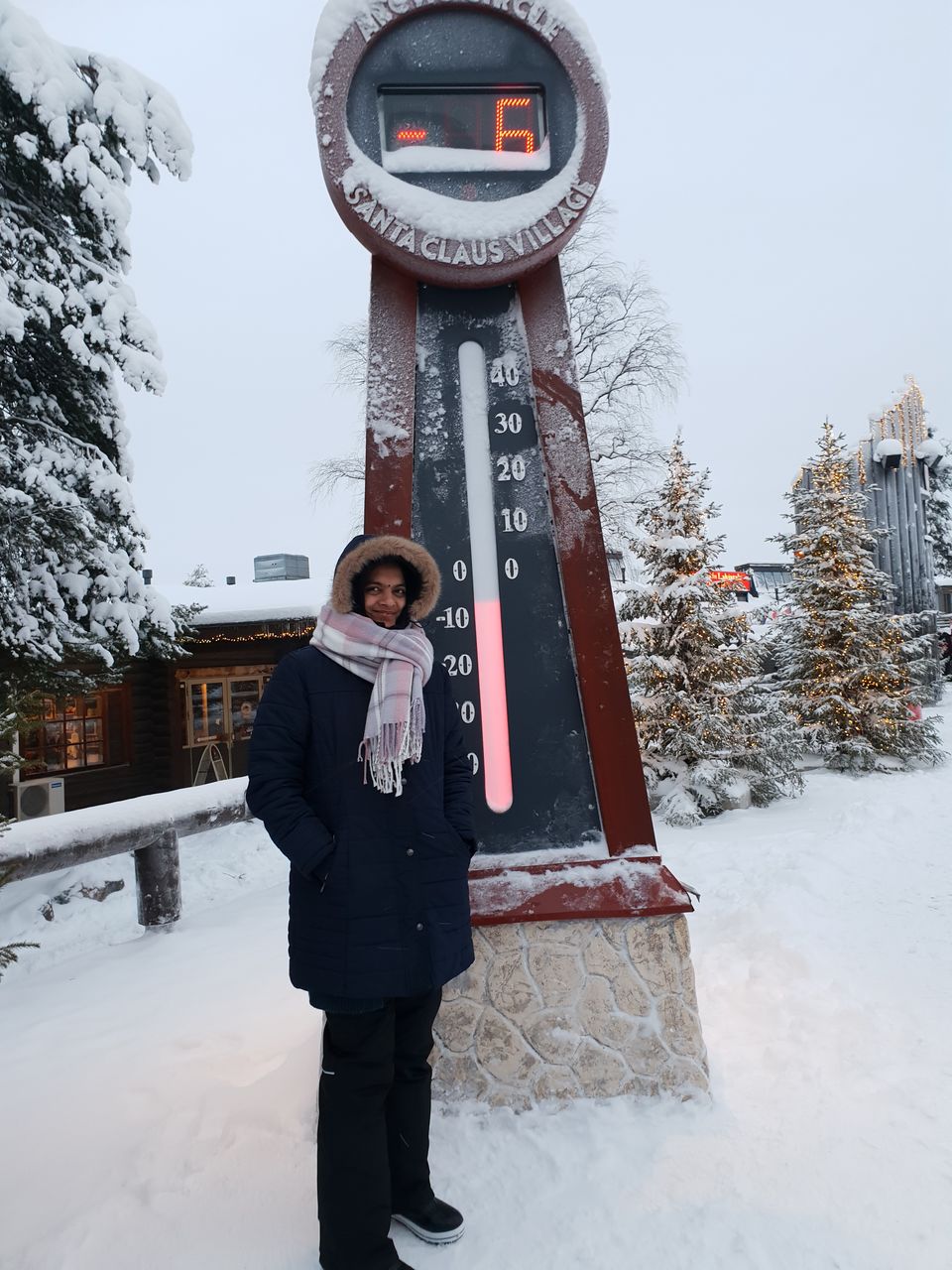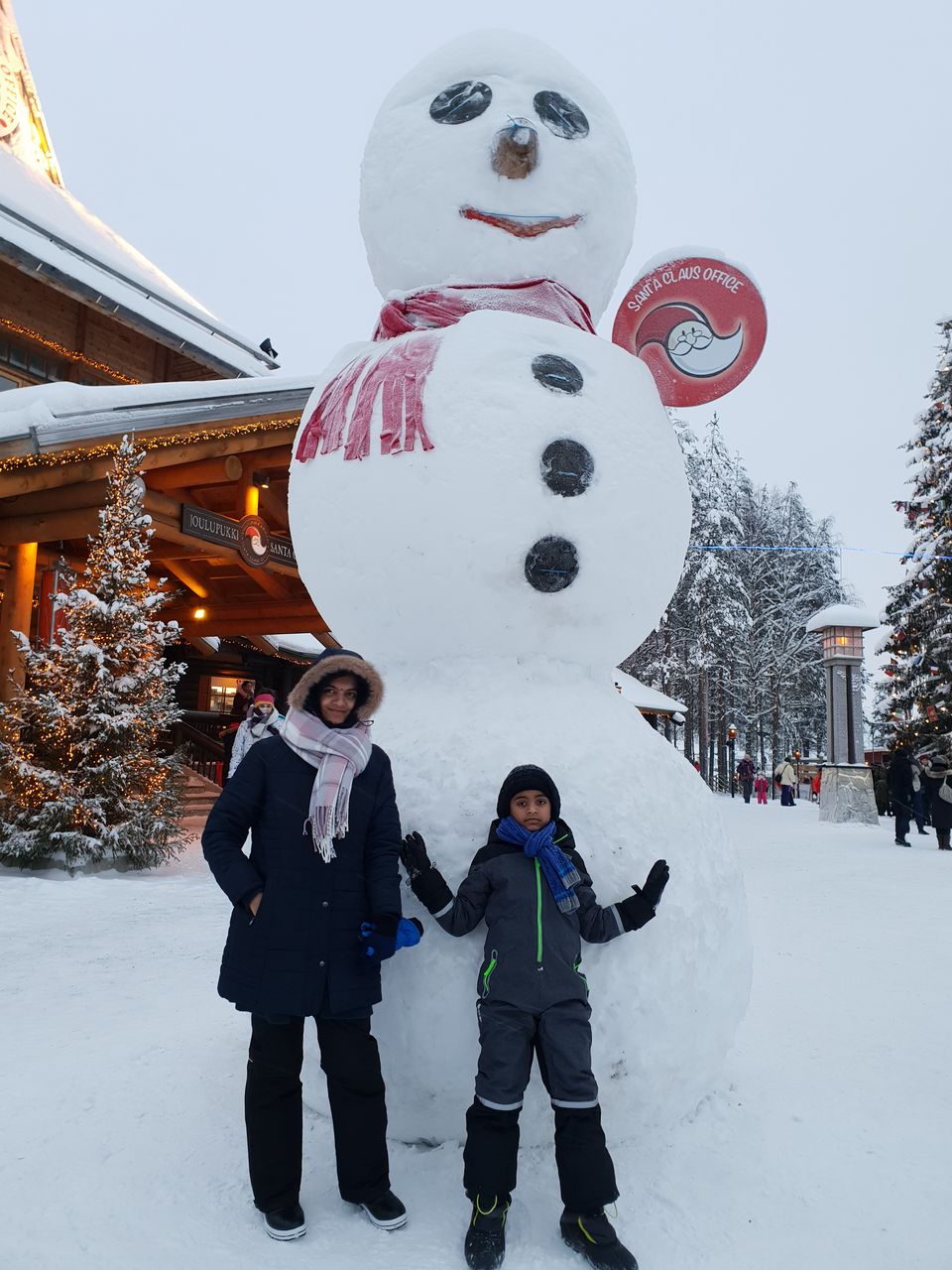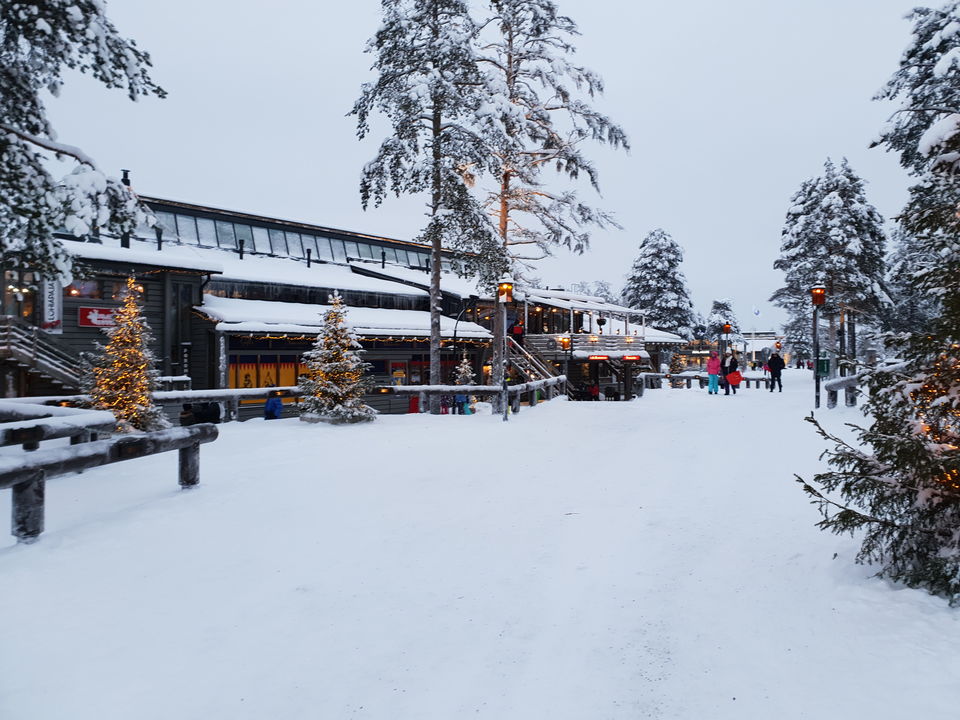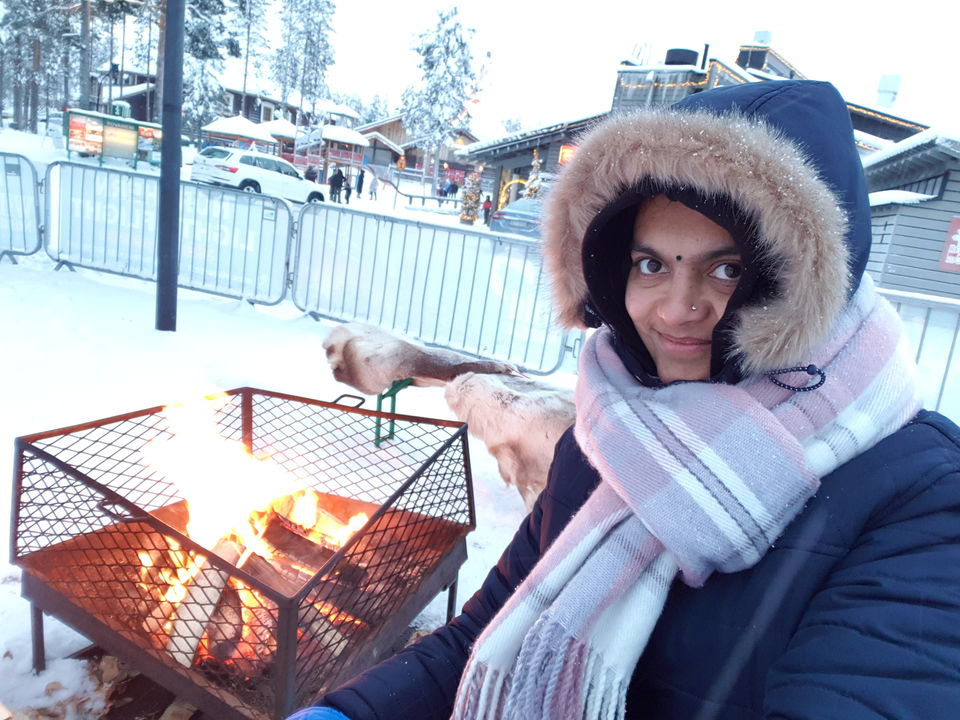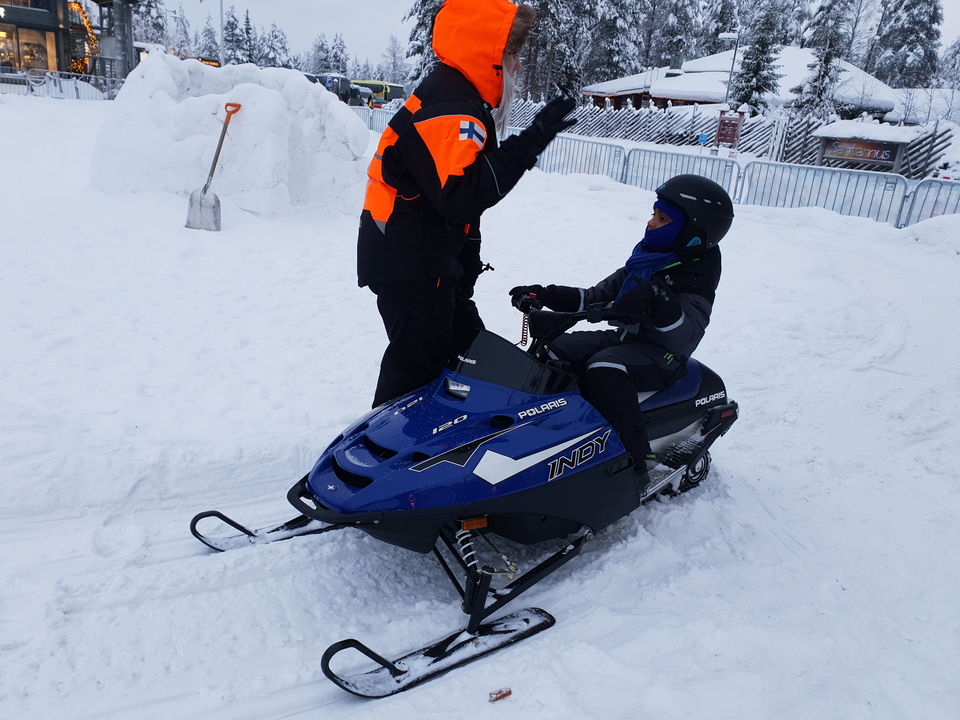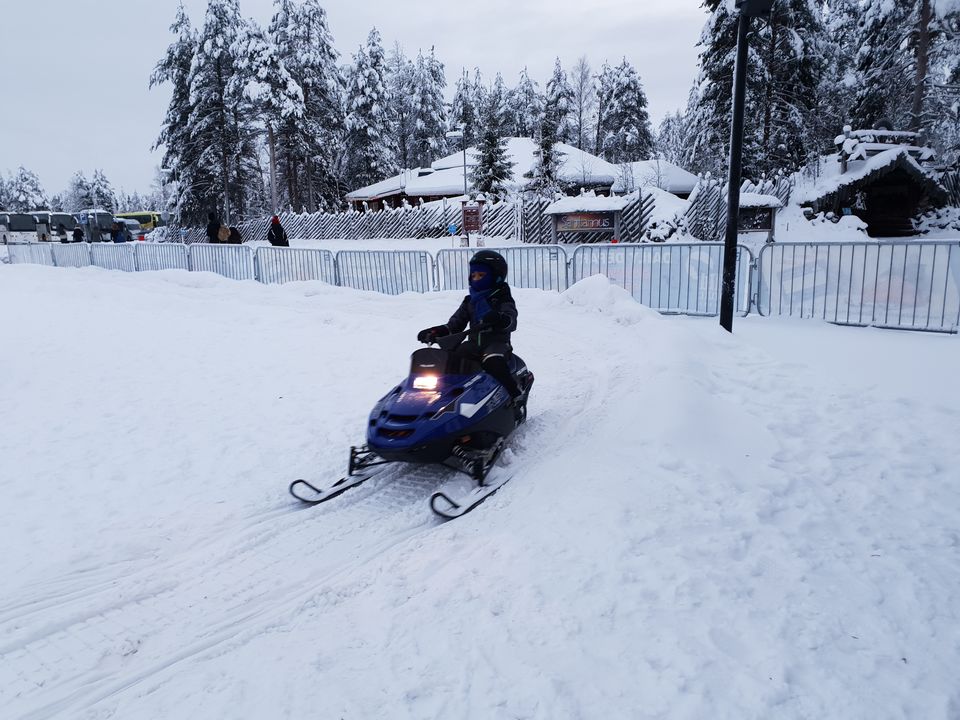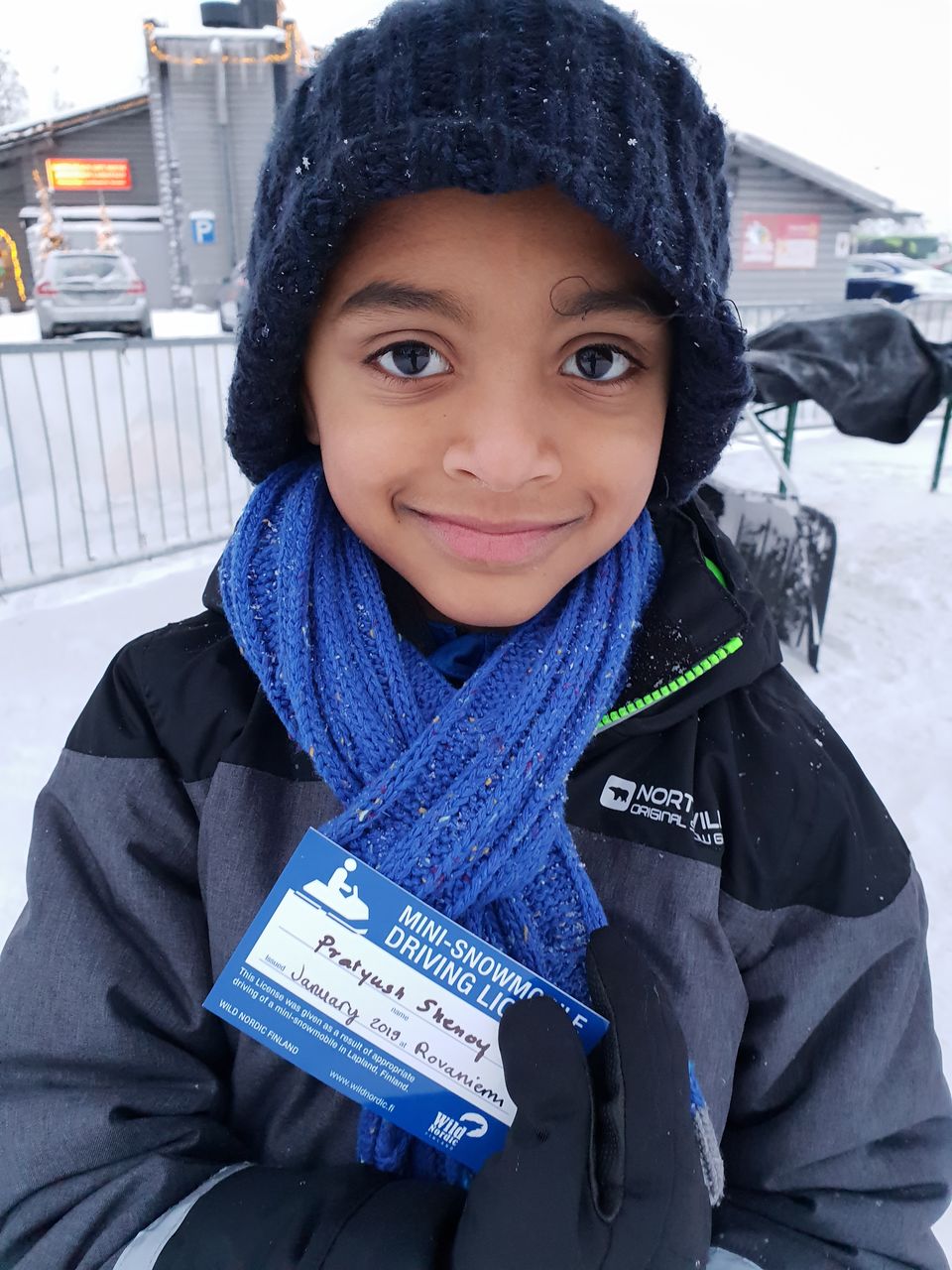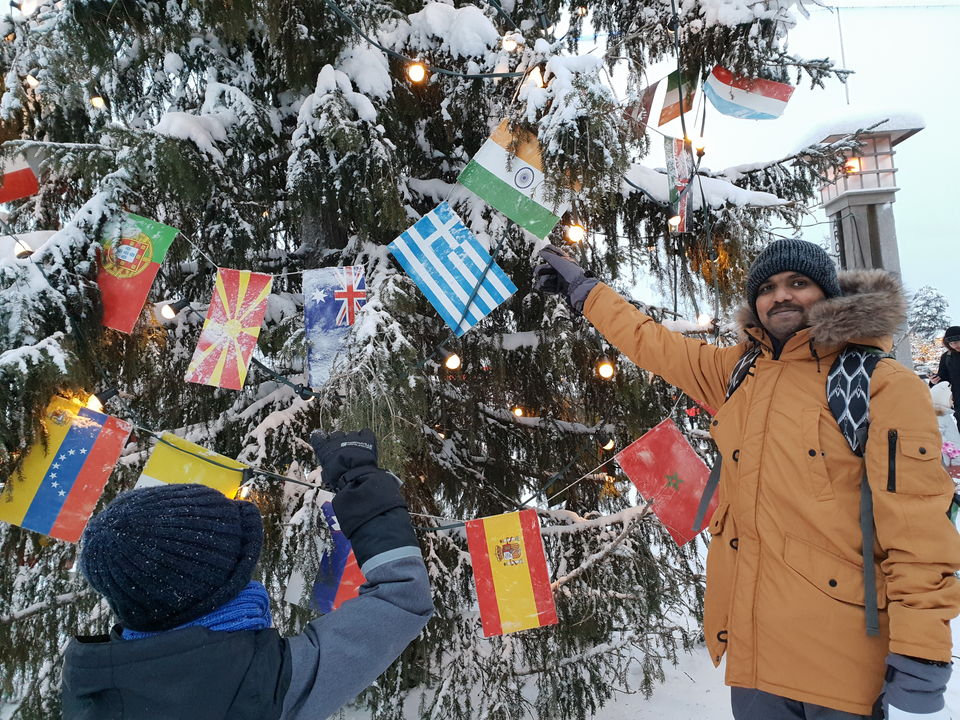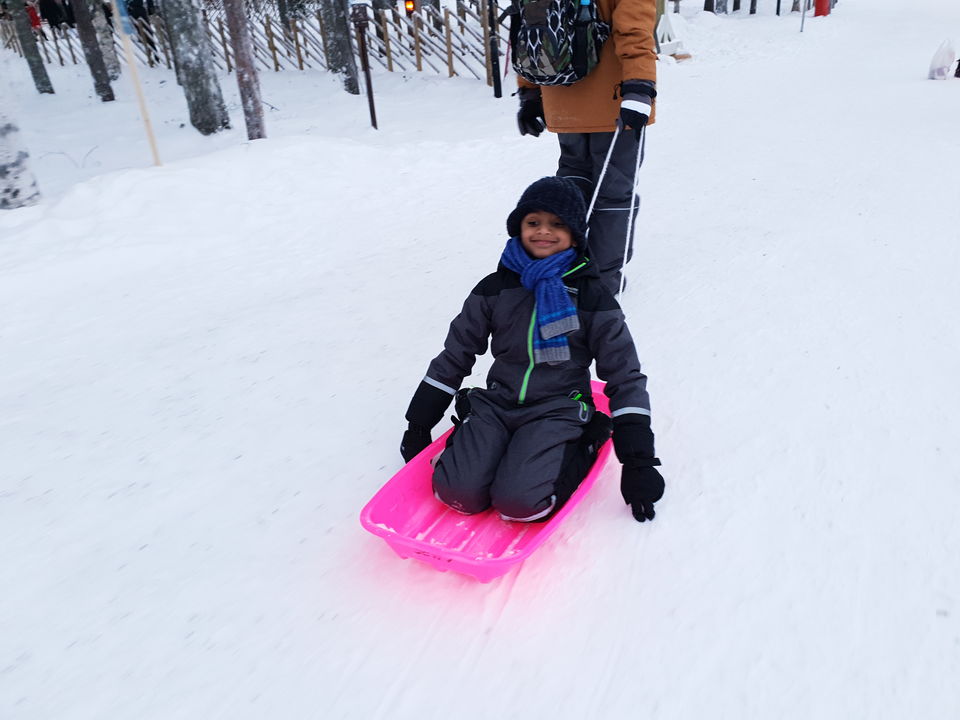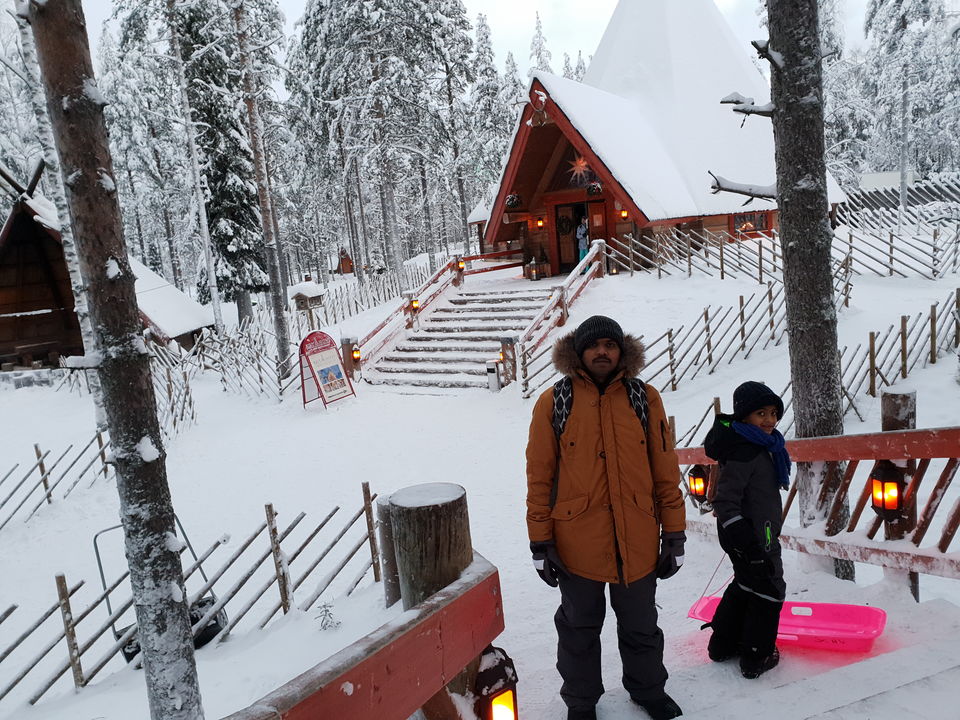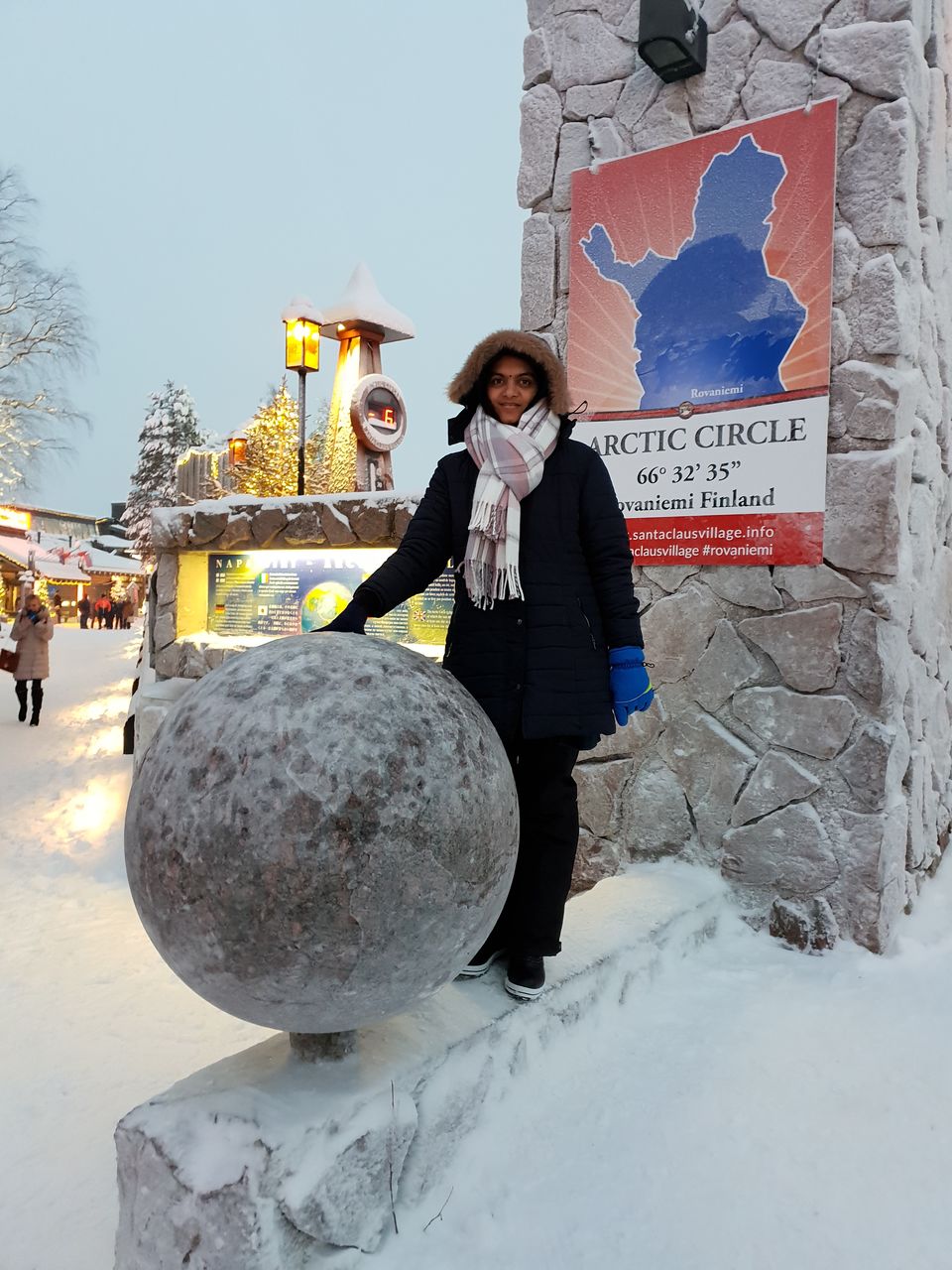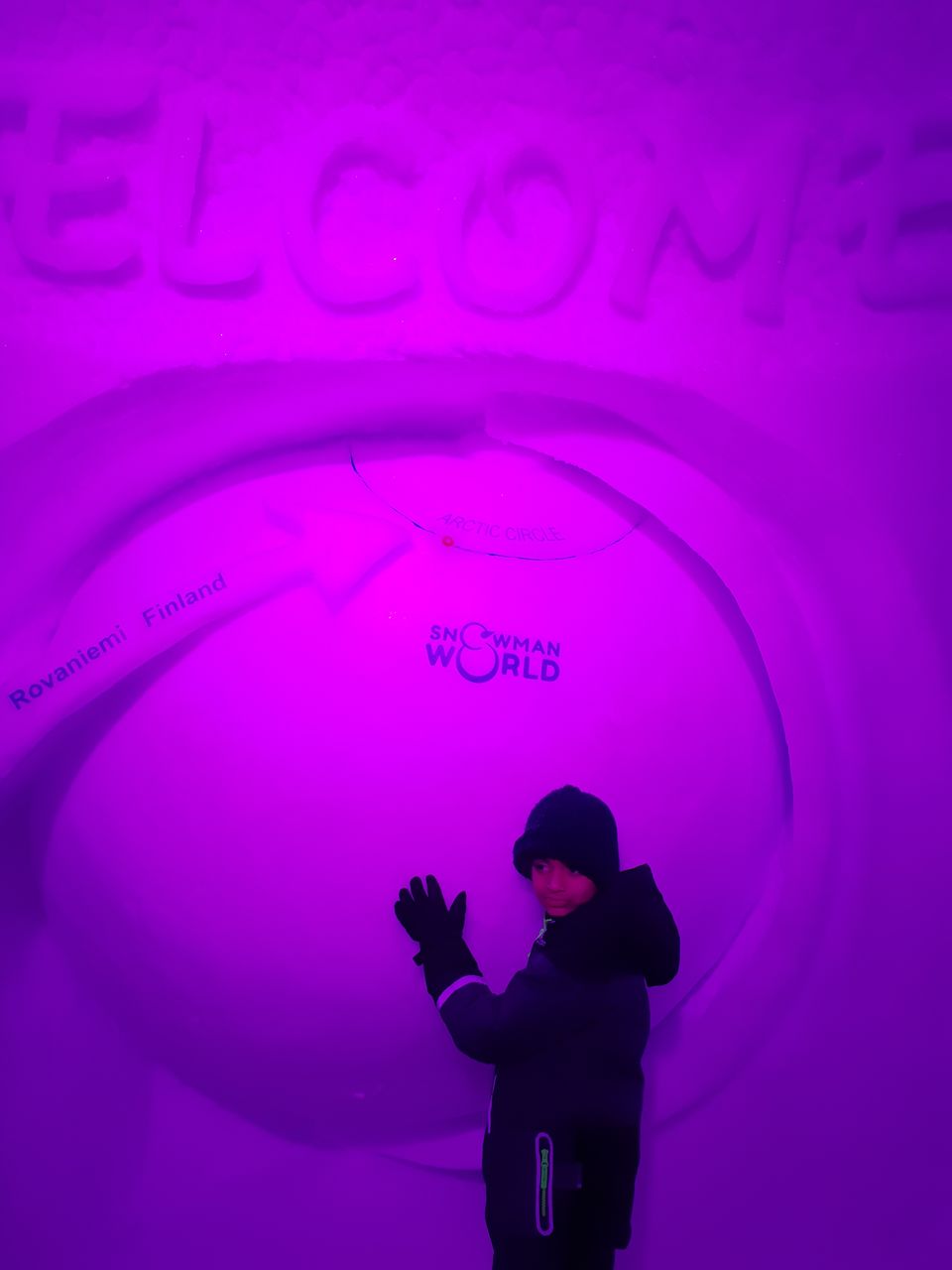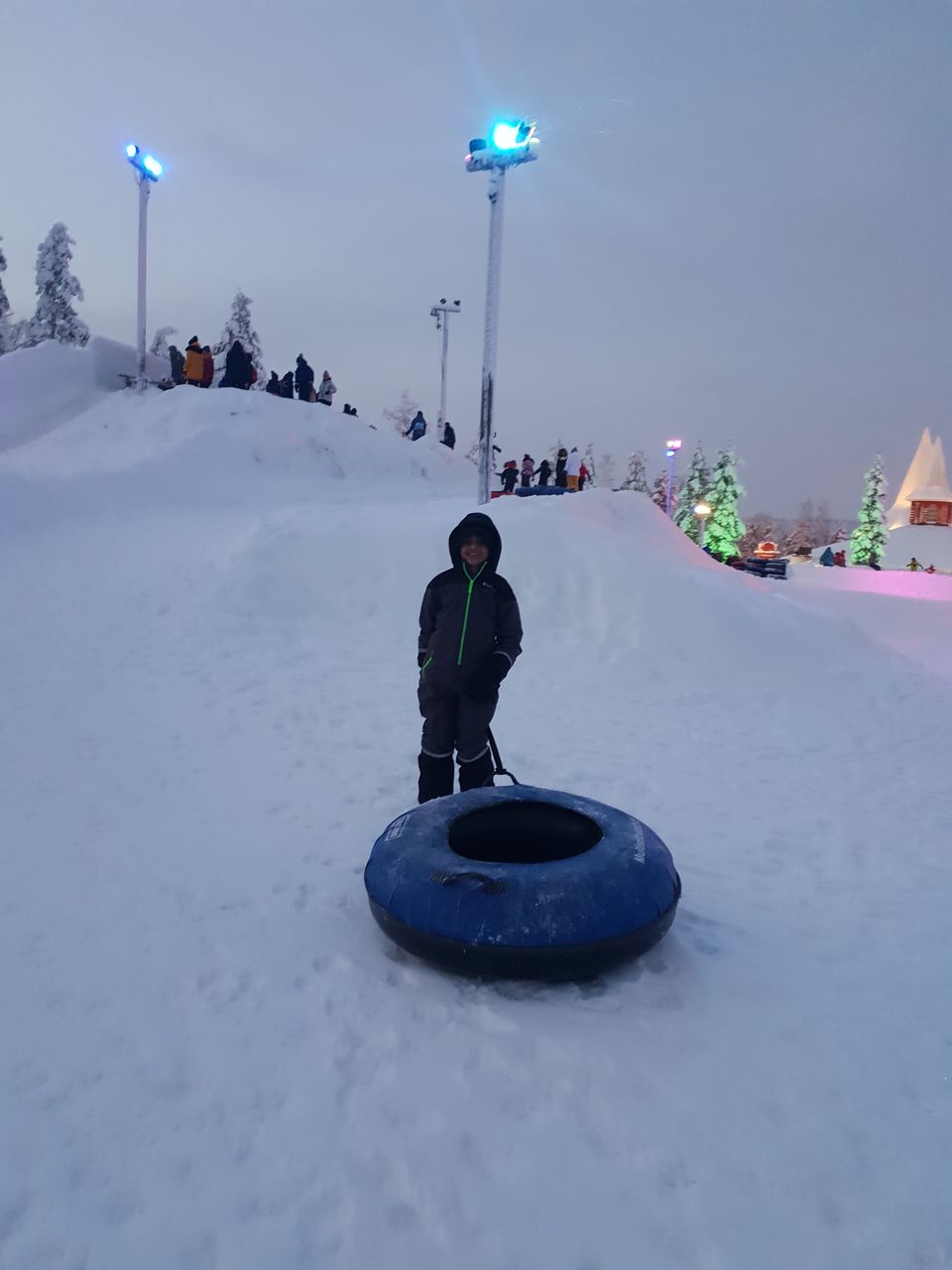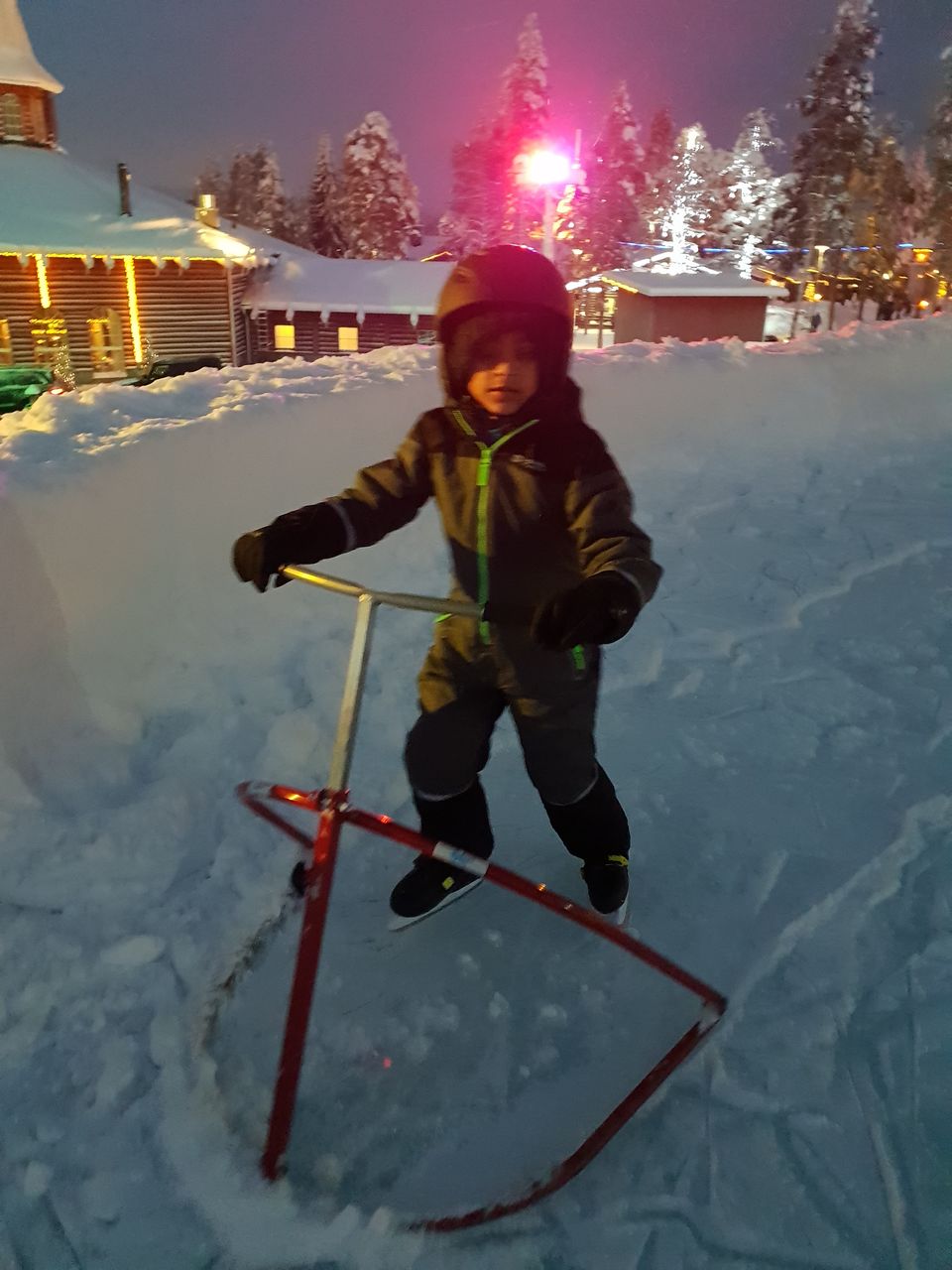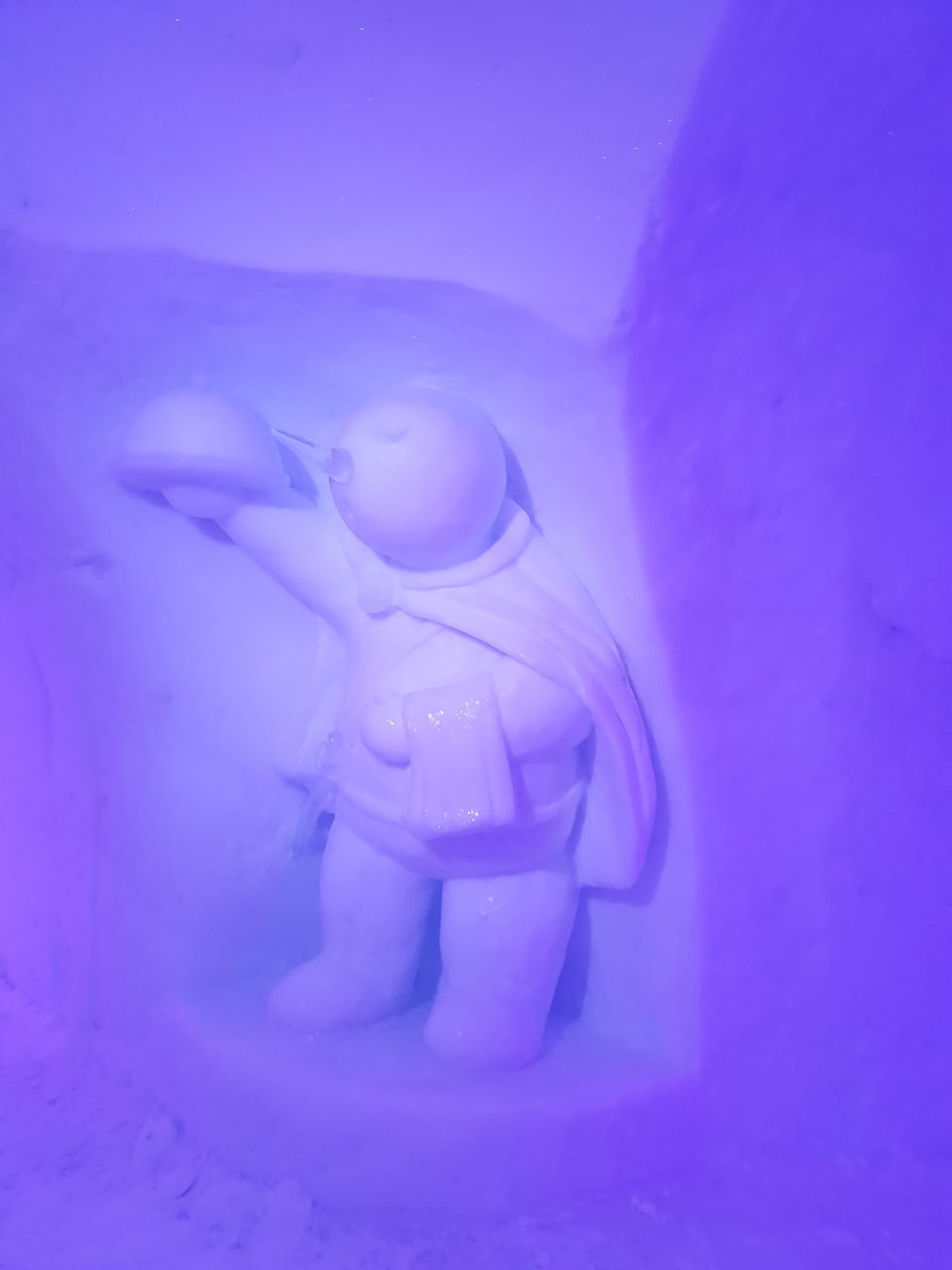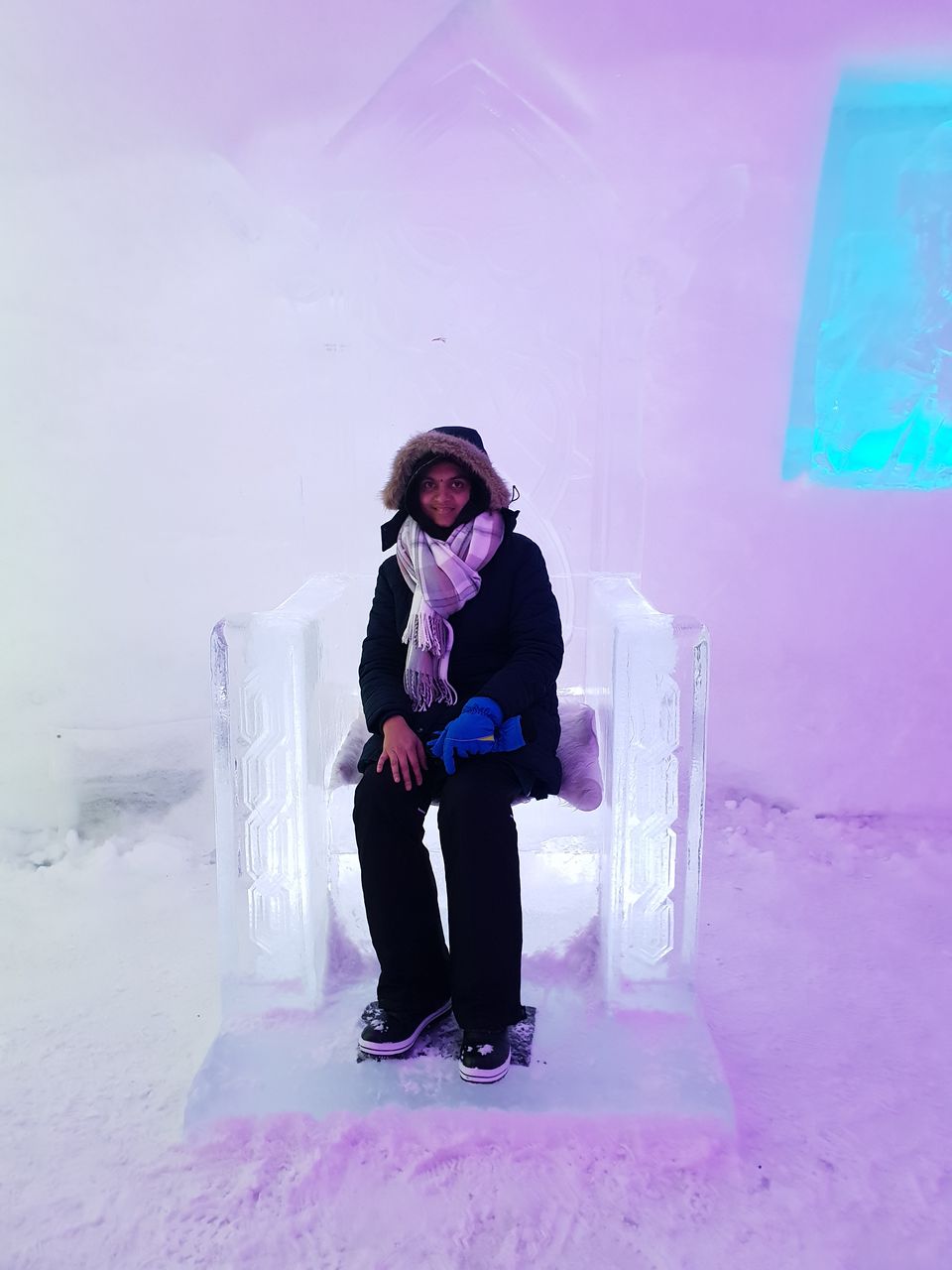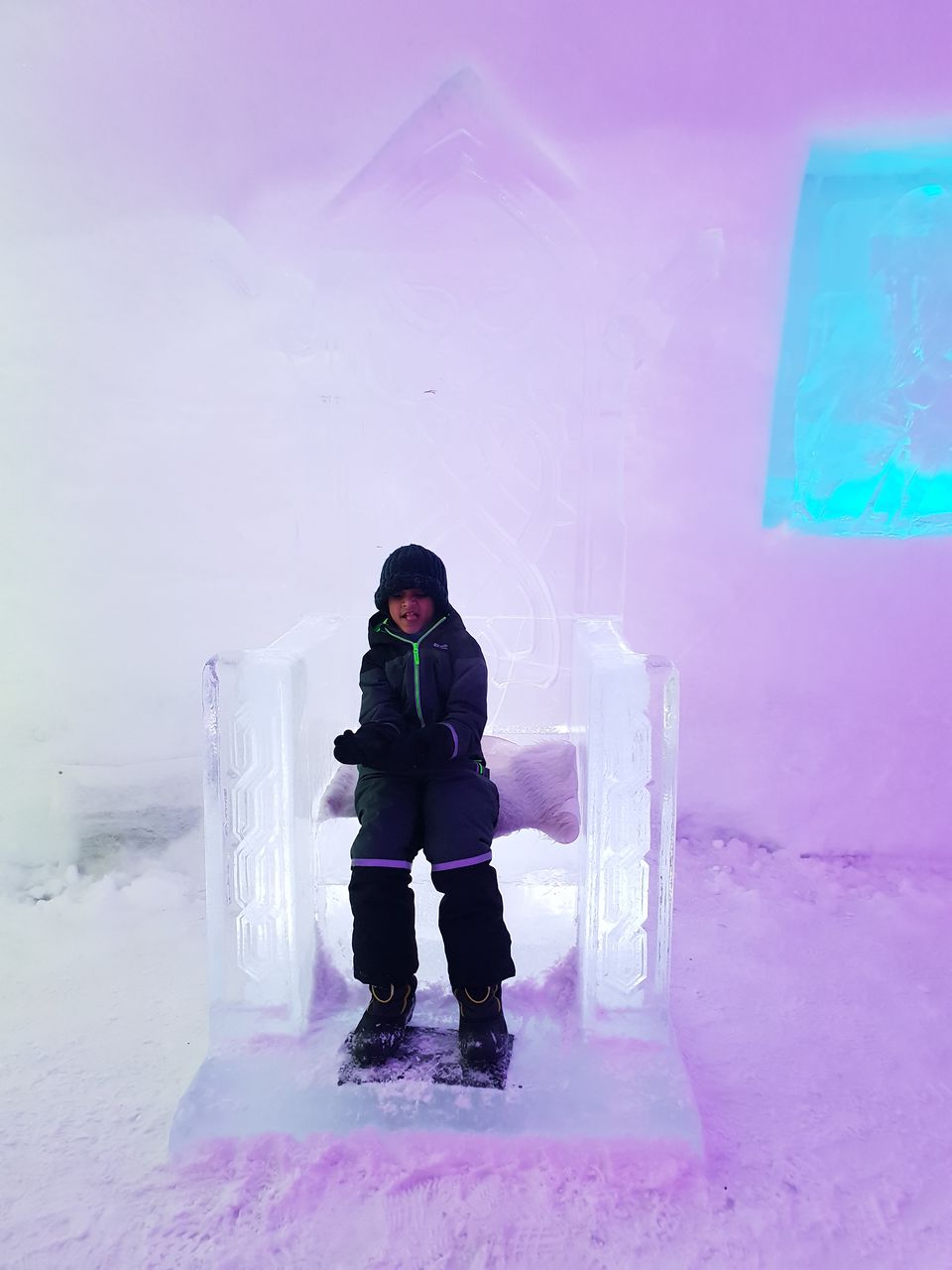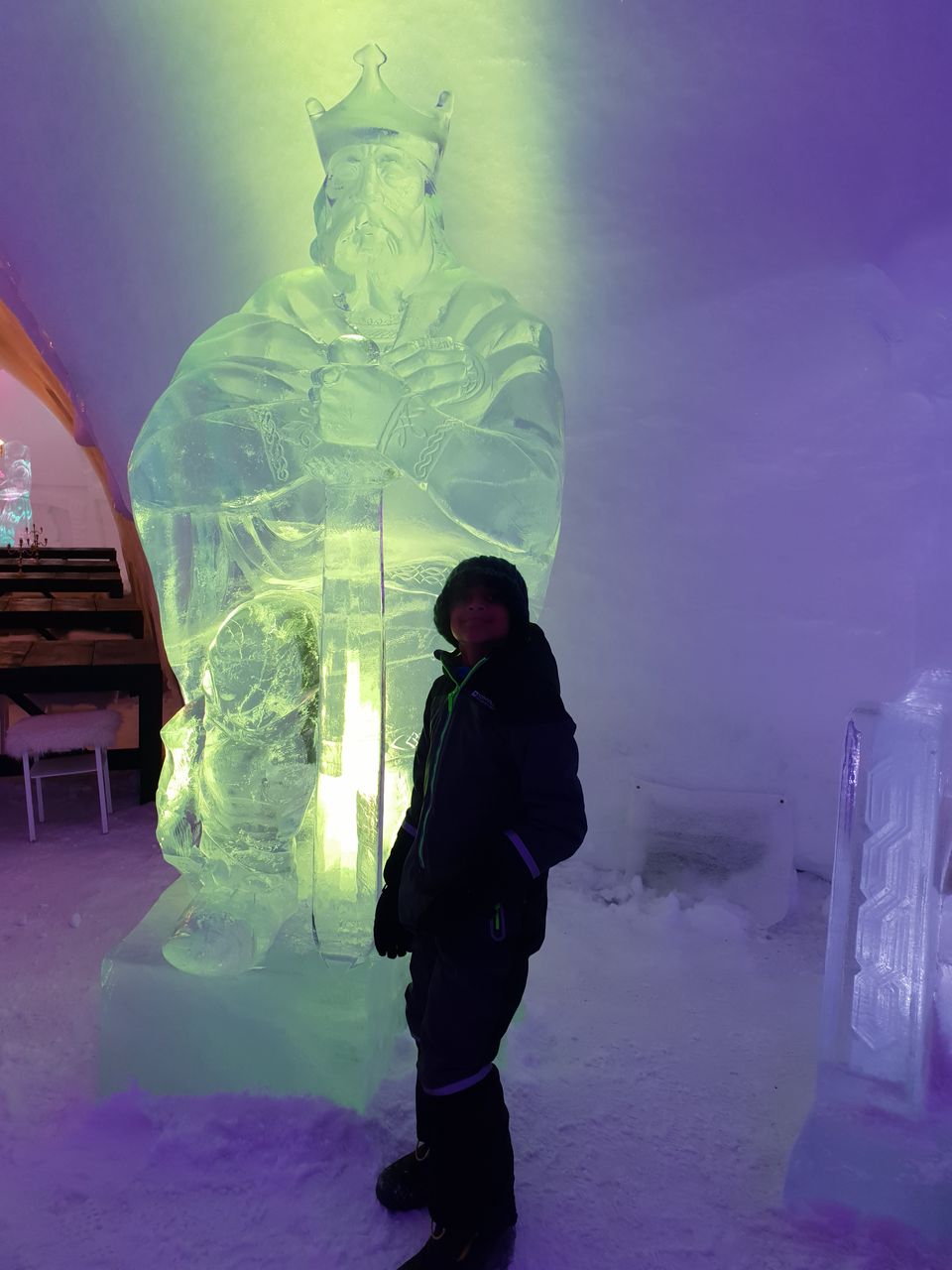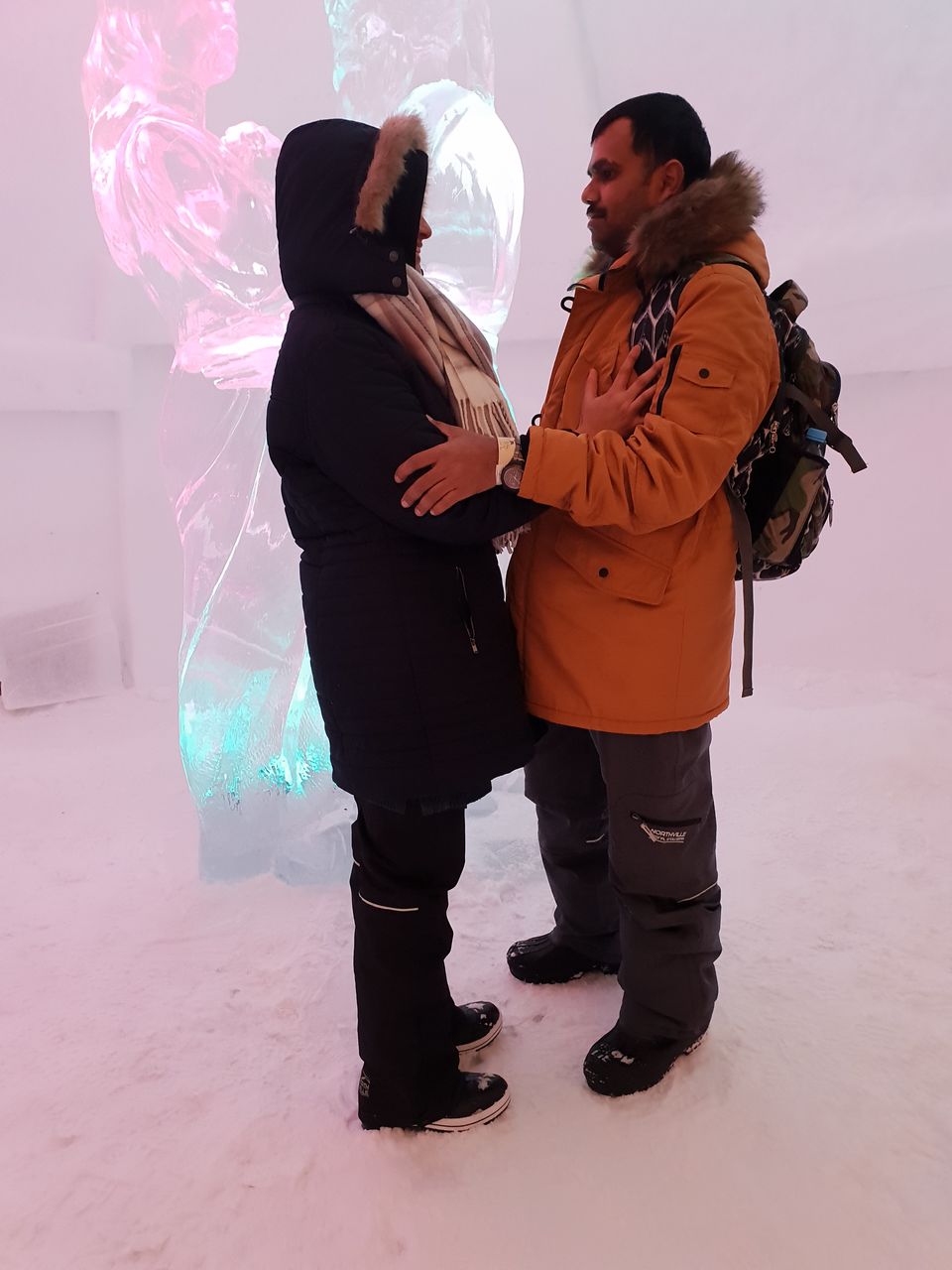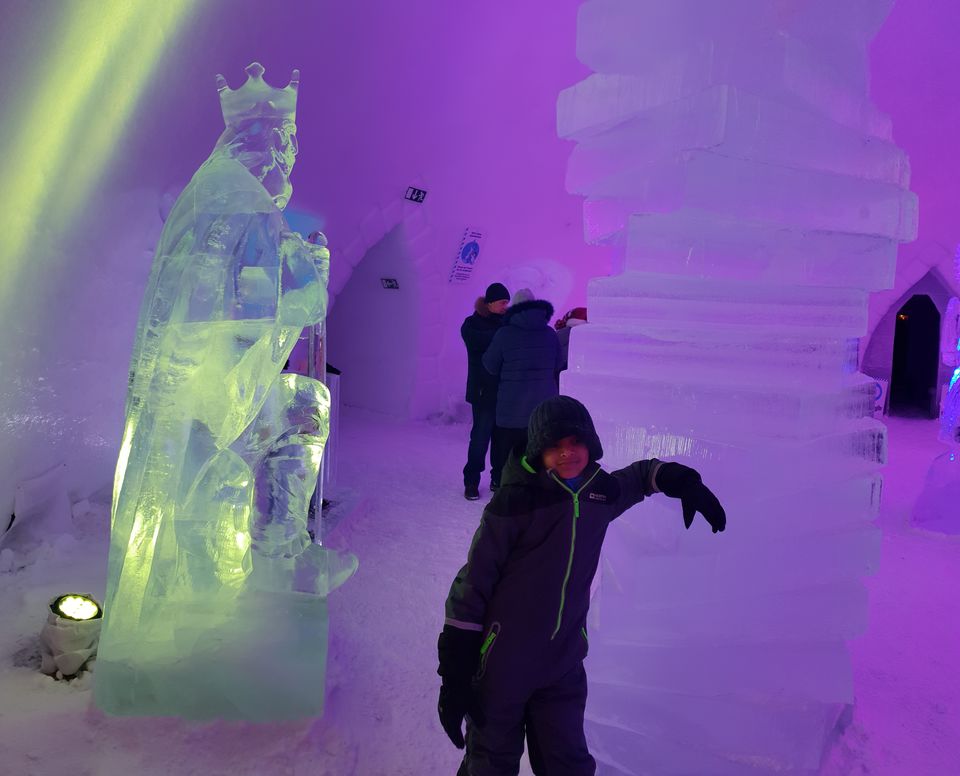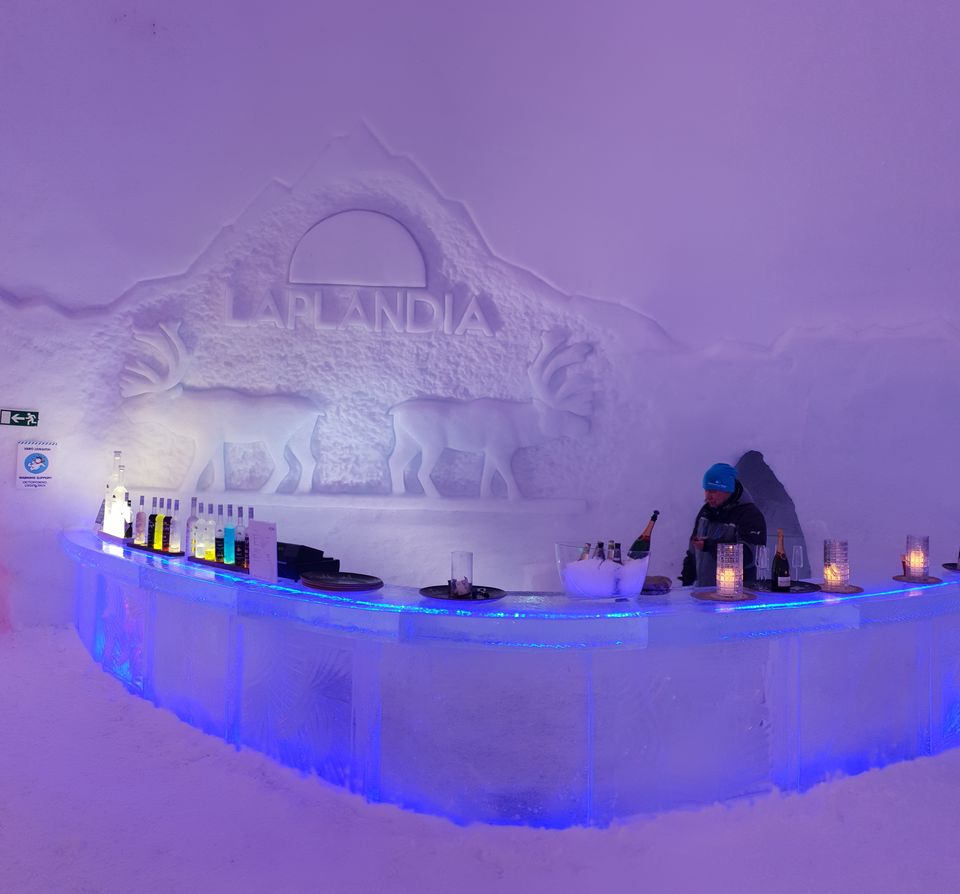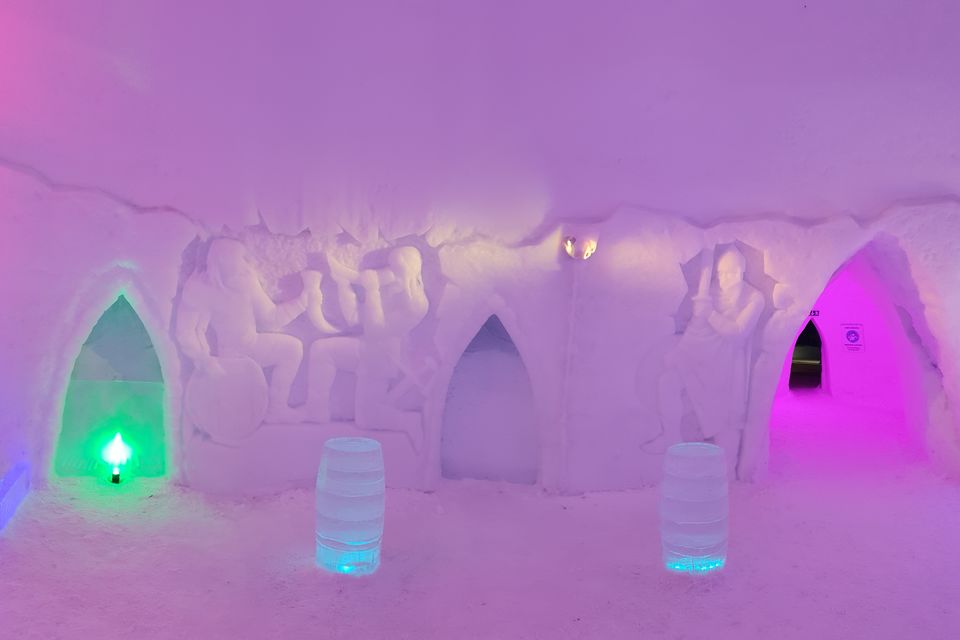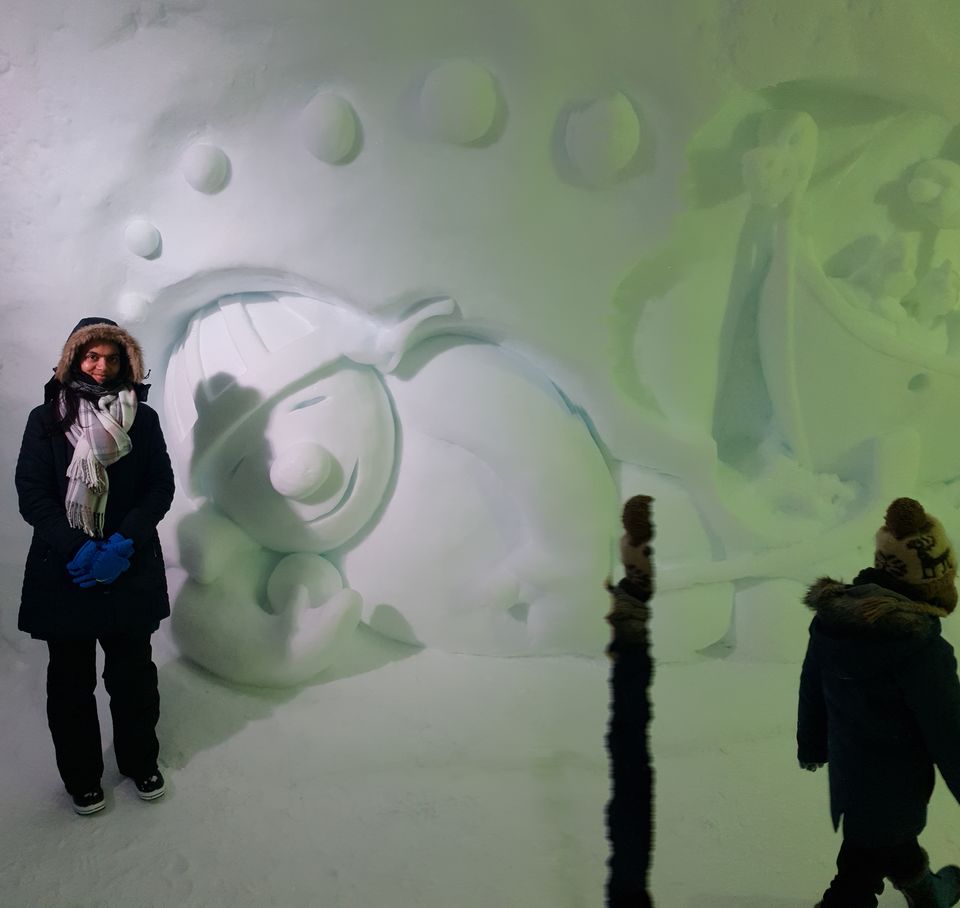 Later we checked in into Scandic Rovaniemi city hotel where our rest of the days were booked. This is also a luxury hotel which is also right at city centre. We enjoyed dinner in their restaurant.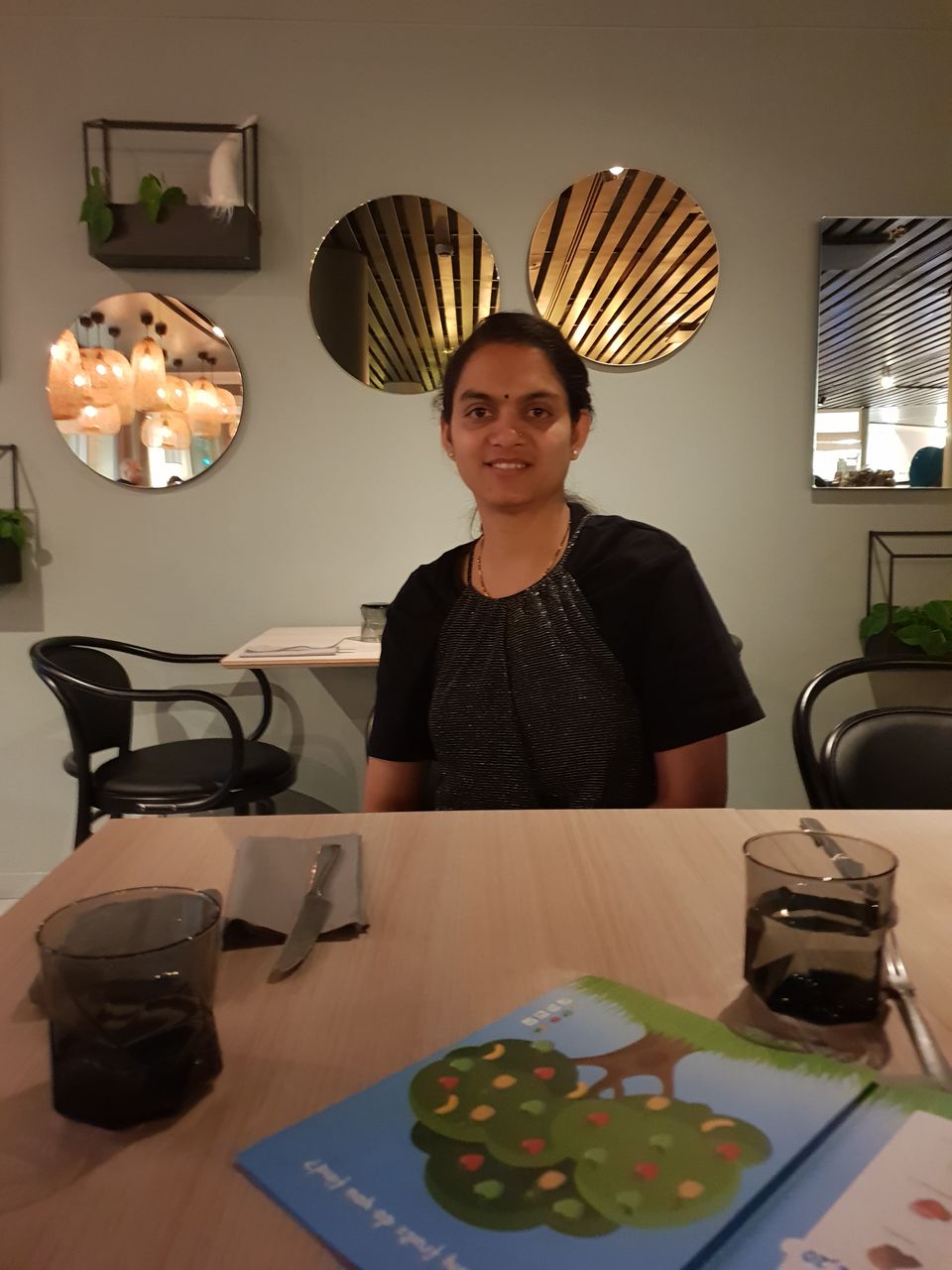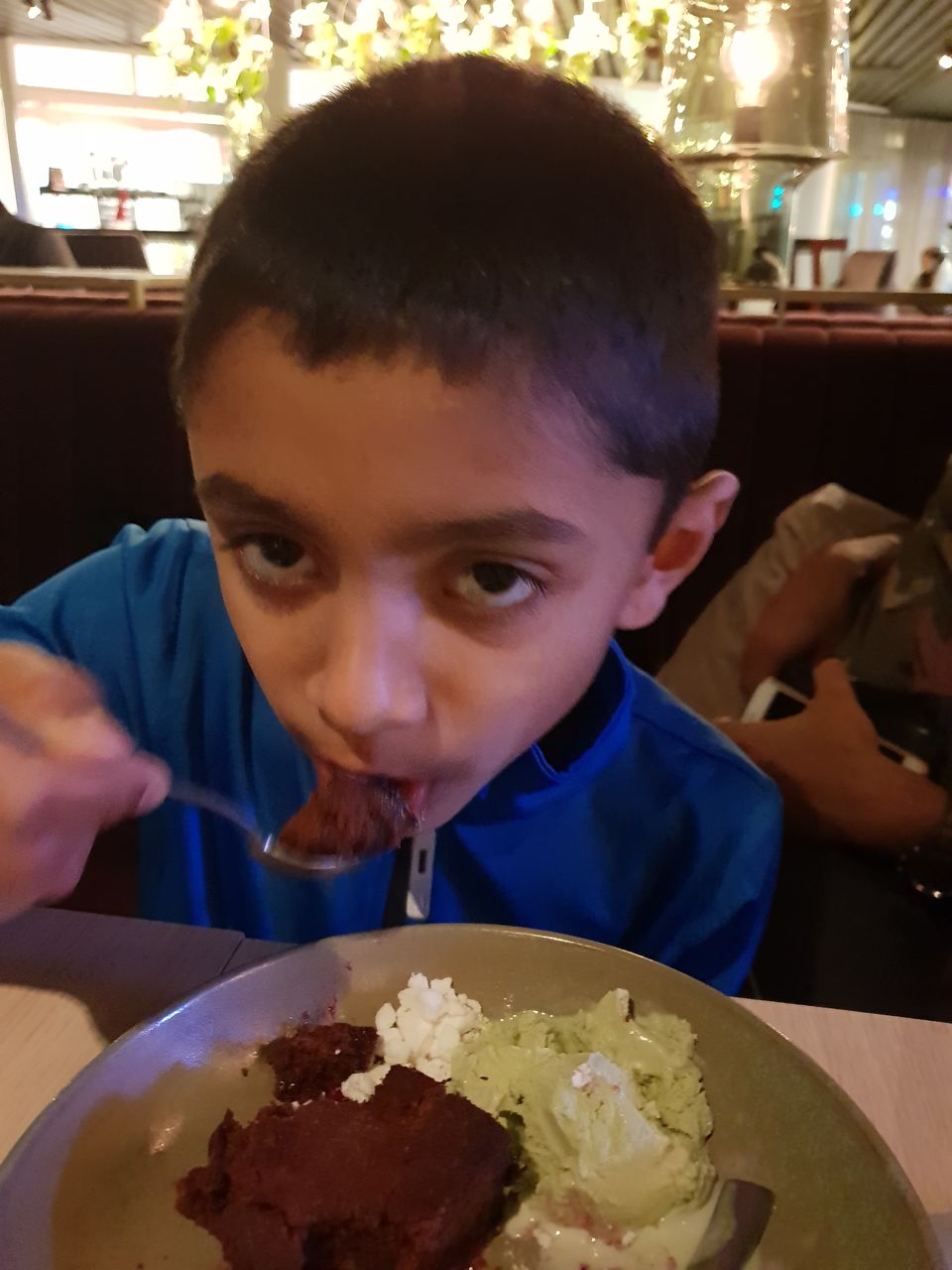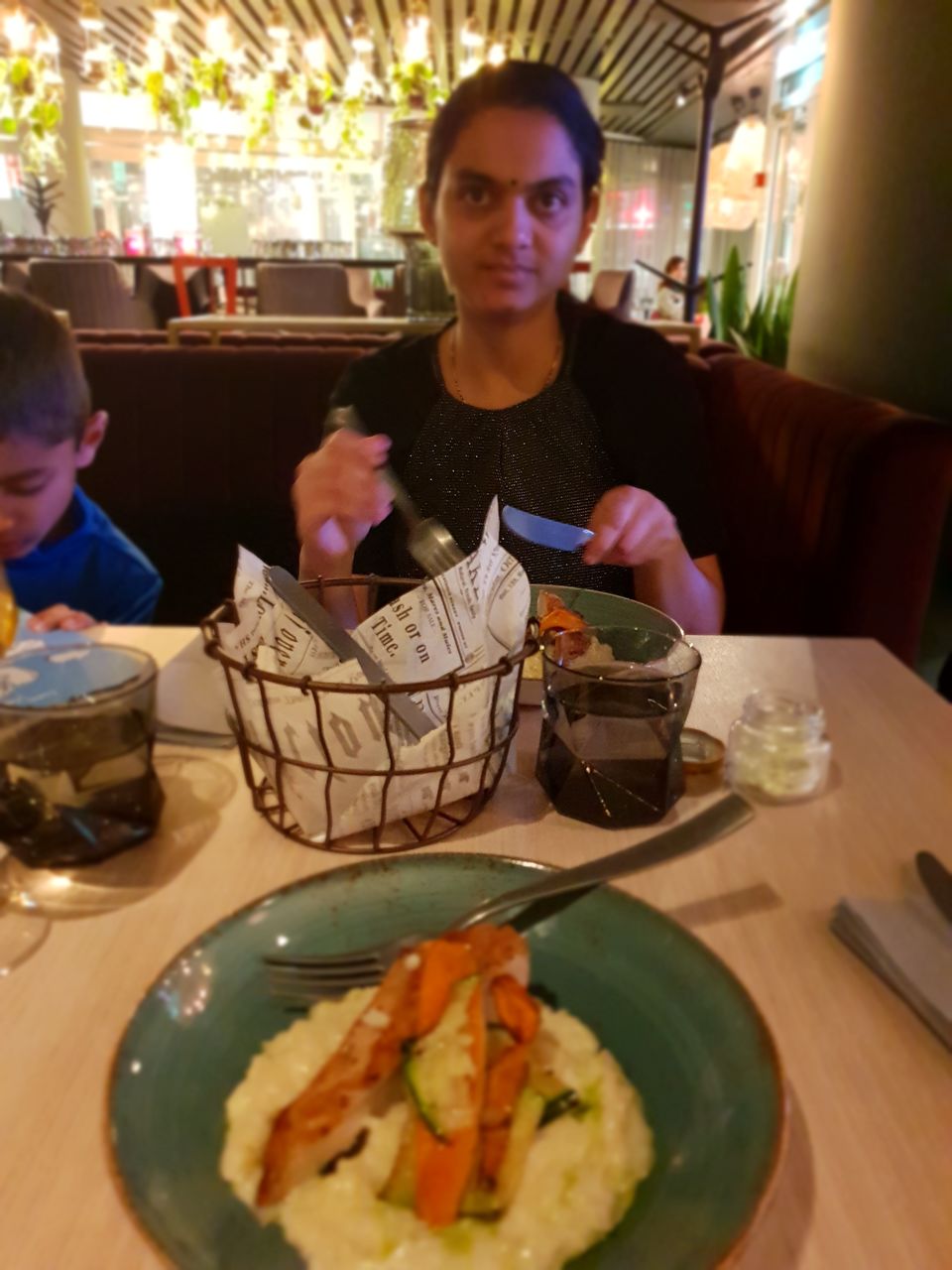 Next day was Husky time. There are different breeds of Huskies, Alaskan, Siberian etc and they all love to do their jobs i.e to run :) Our host explained us how to drive Husky sledge, mainly 3 rules, Driver should never leave his/her hand from the sledge steering, always maintain safe distance of 10m, and last one to have fun :) My husband drove and controlled the huskies as explained by our guide and me and my son enjoyed the sceneries and my son extra giving instructions to his father :) We understood human beast relationship sitting in the warm kota sipping our hot blueberry juice and snacks while the guide explained their life and how they build their relationships with Huskies.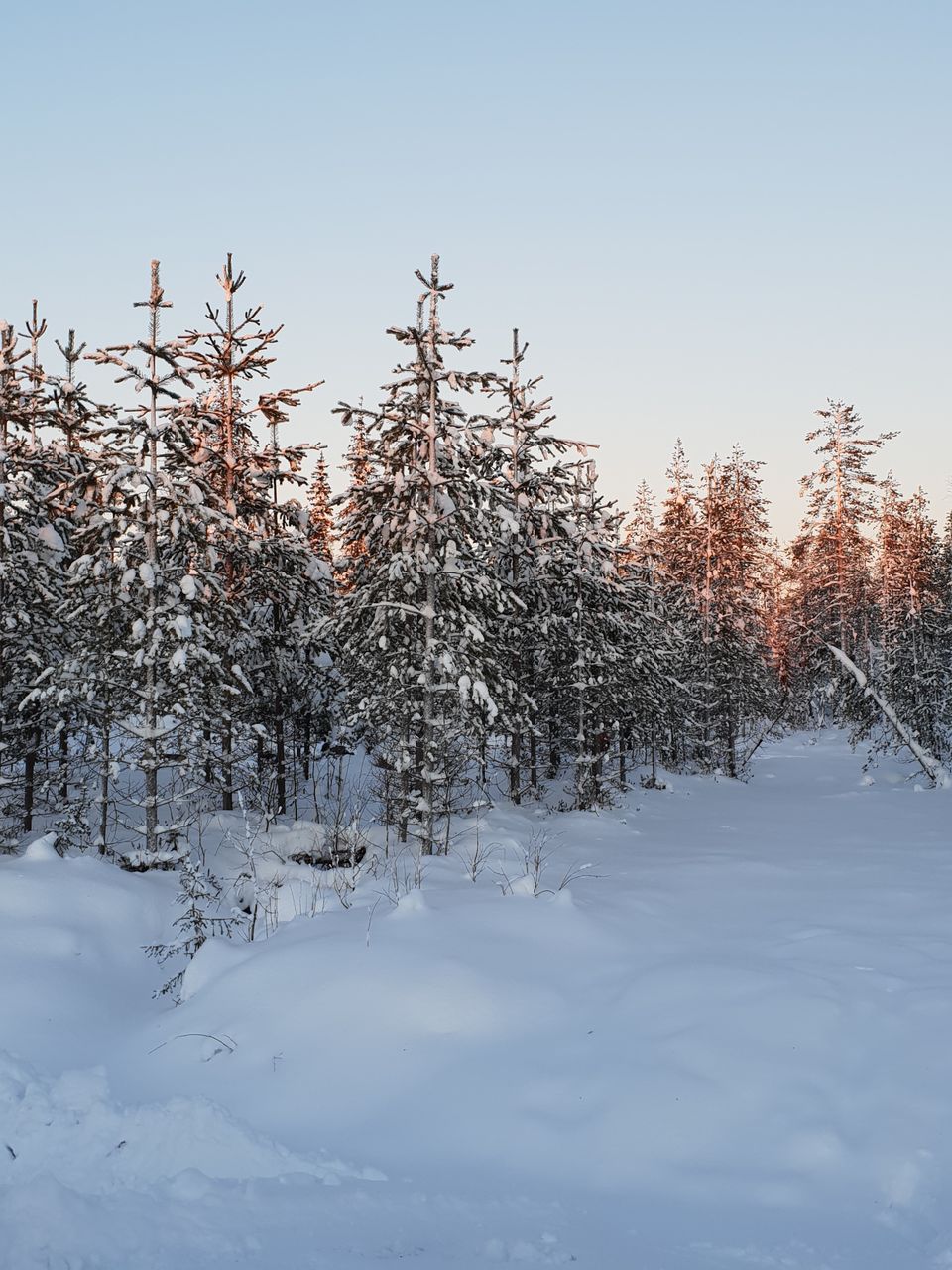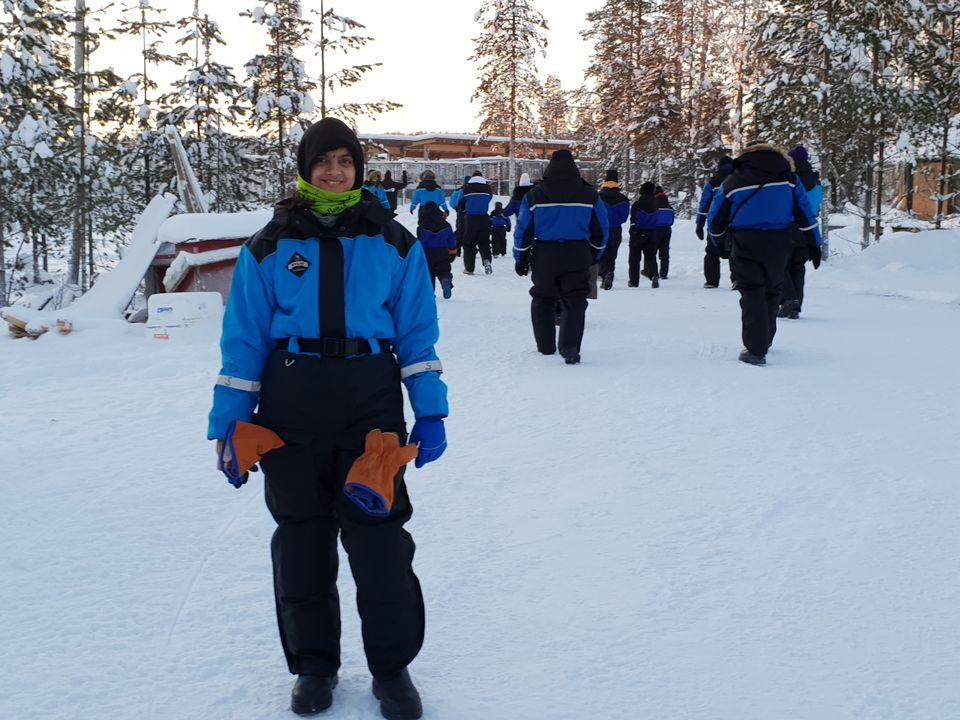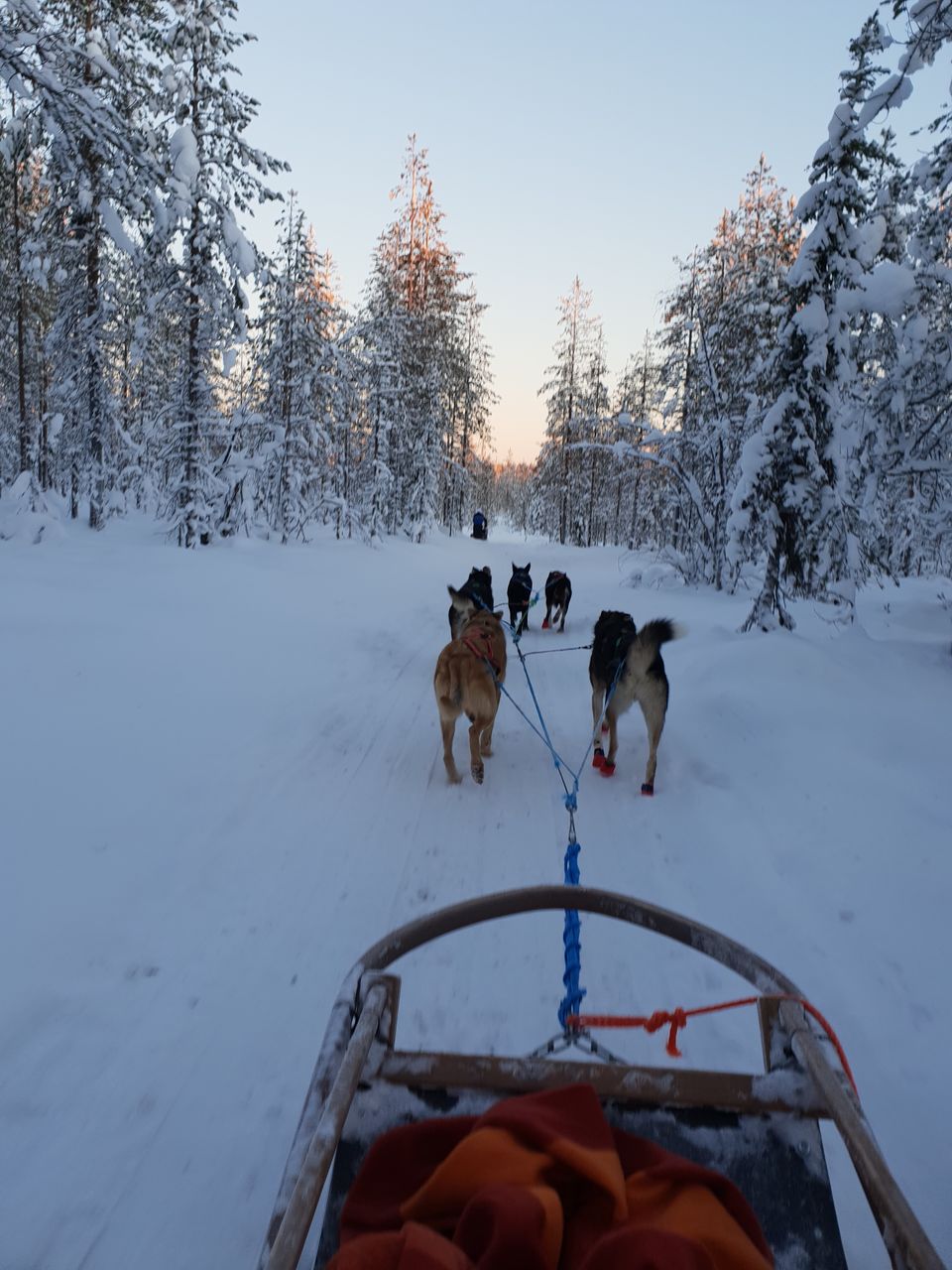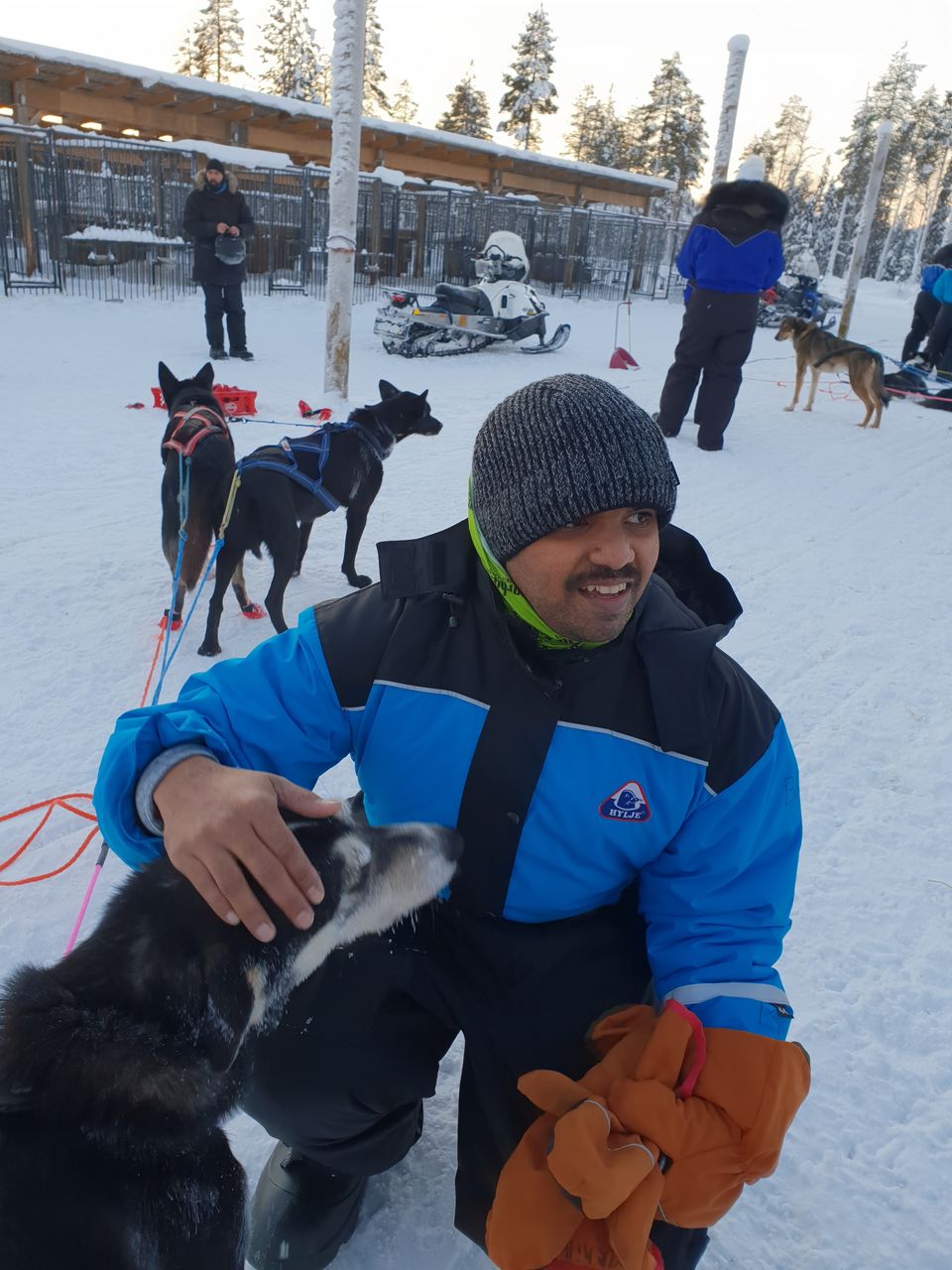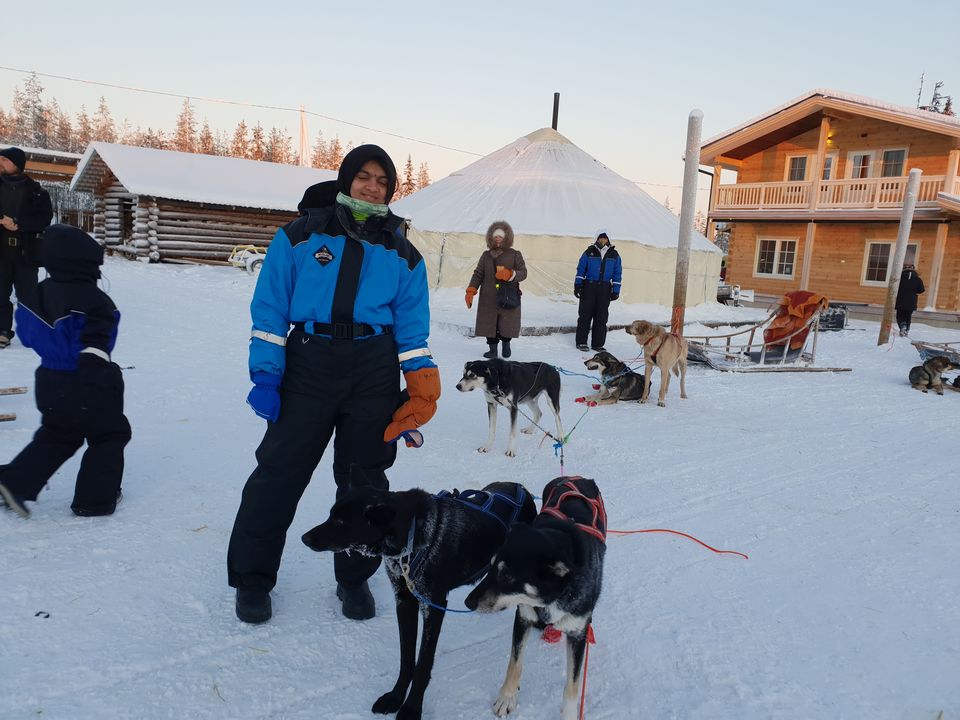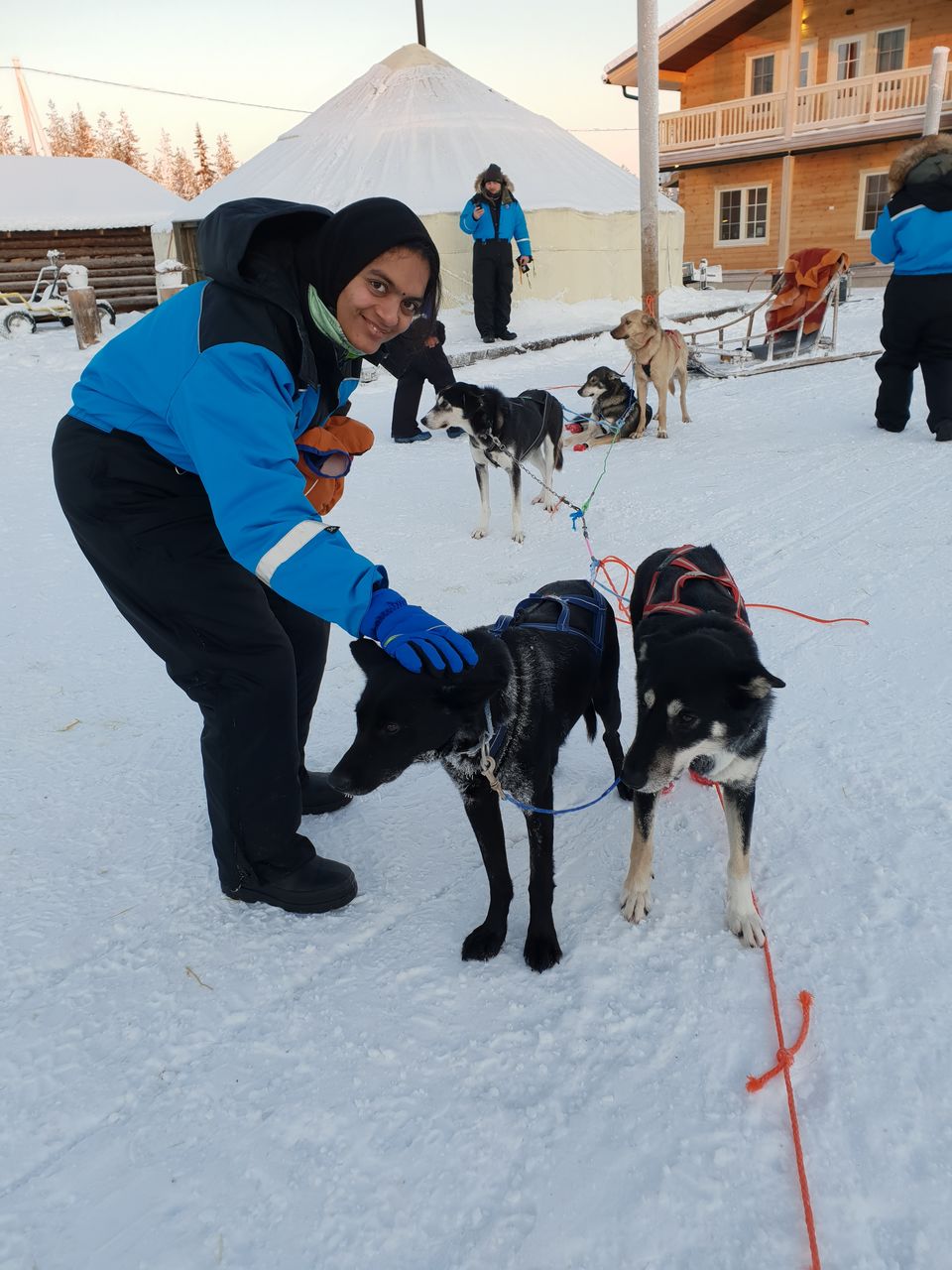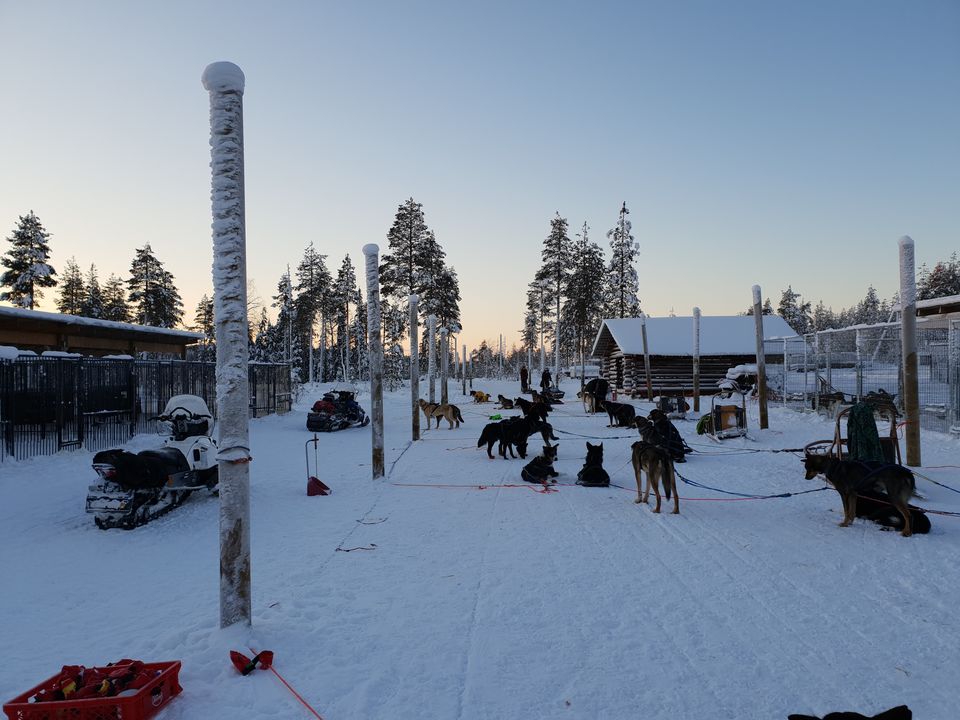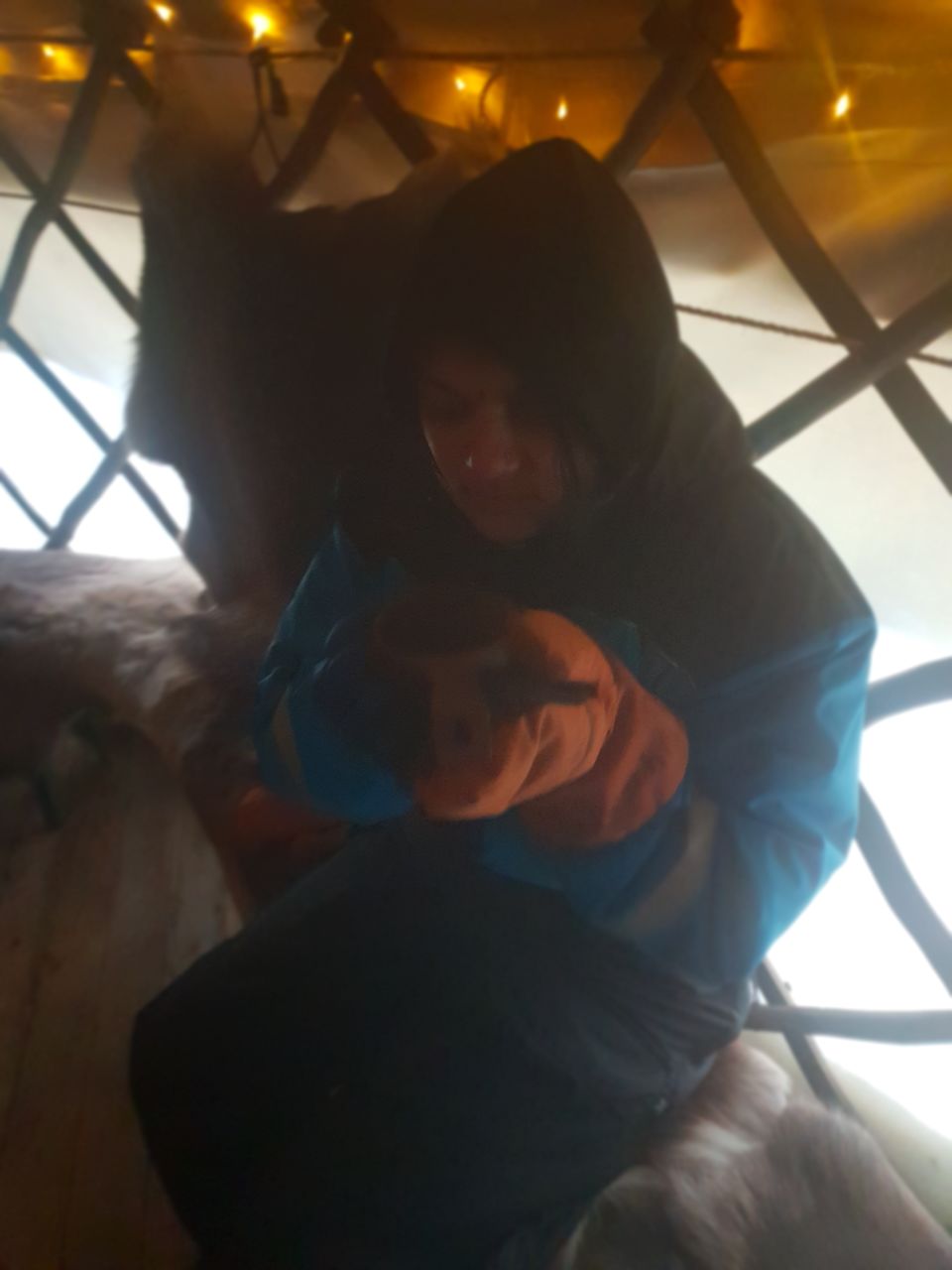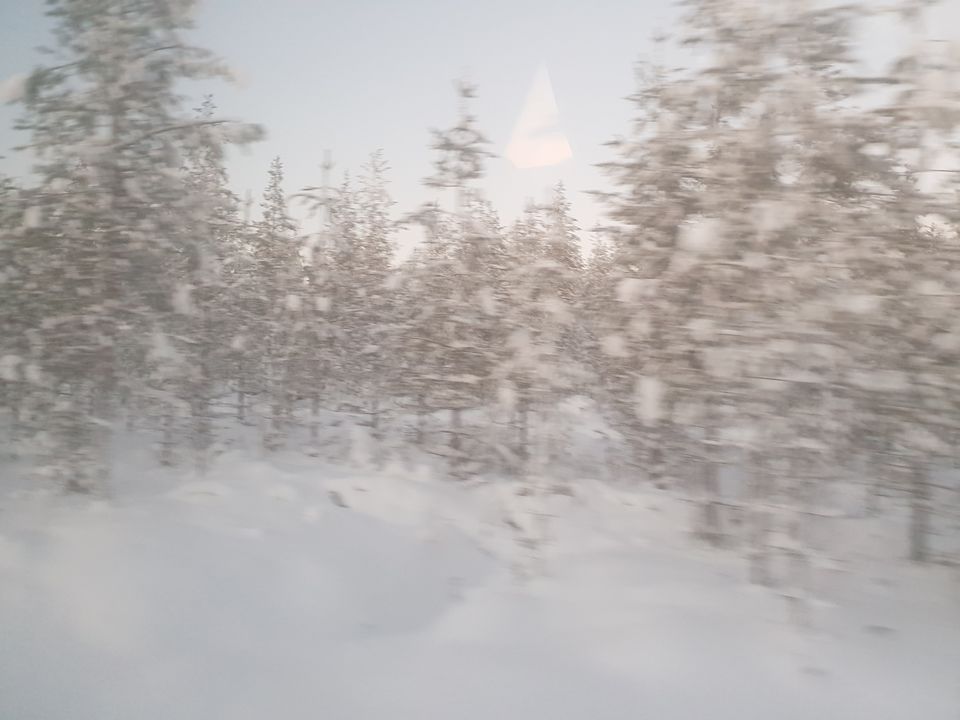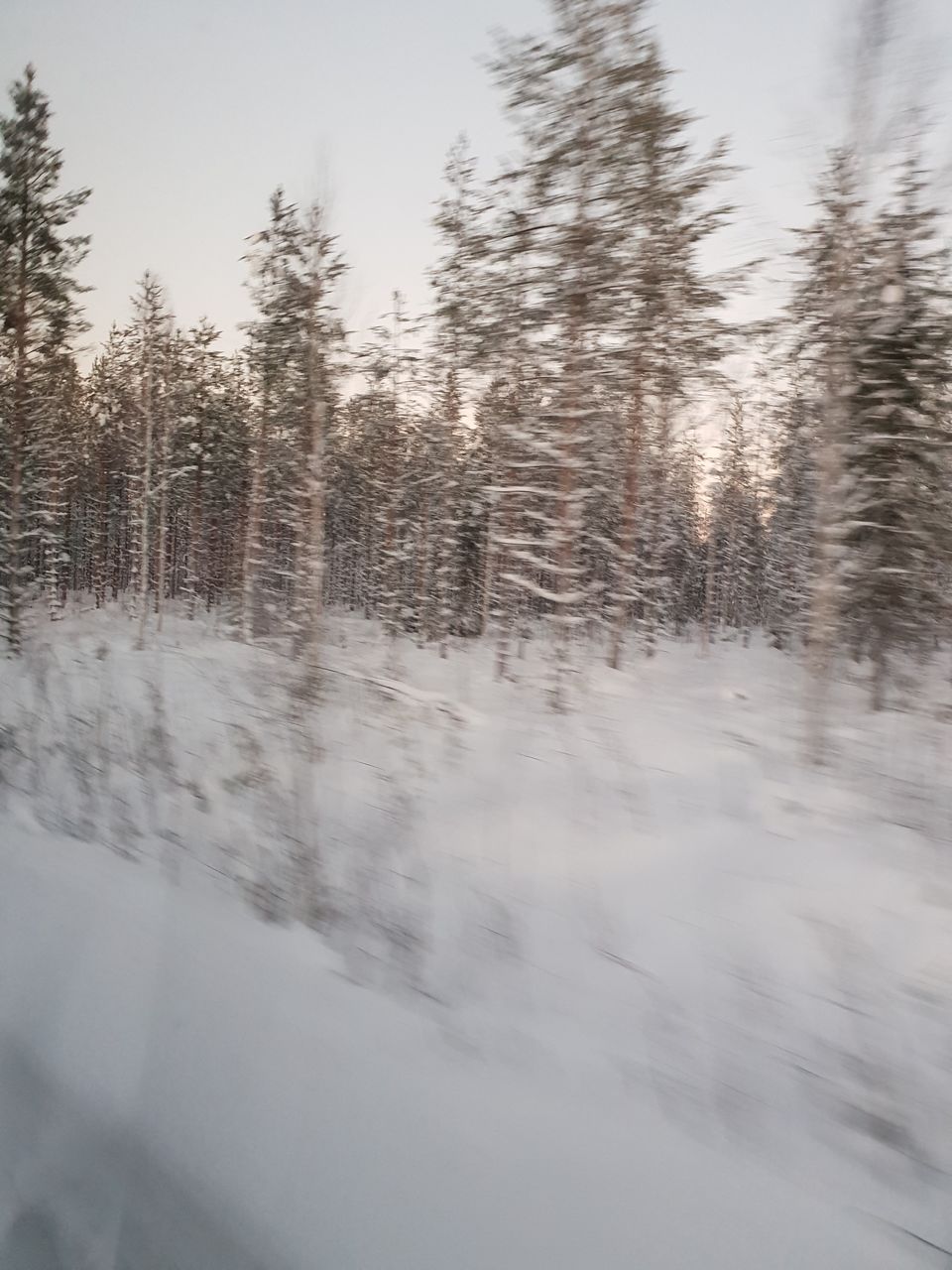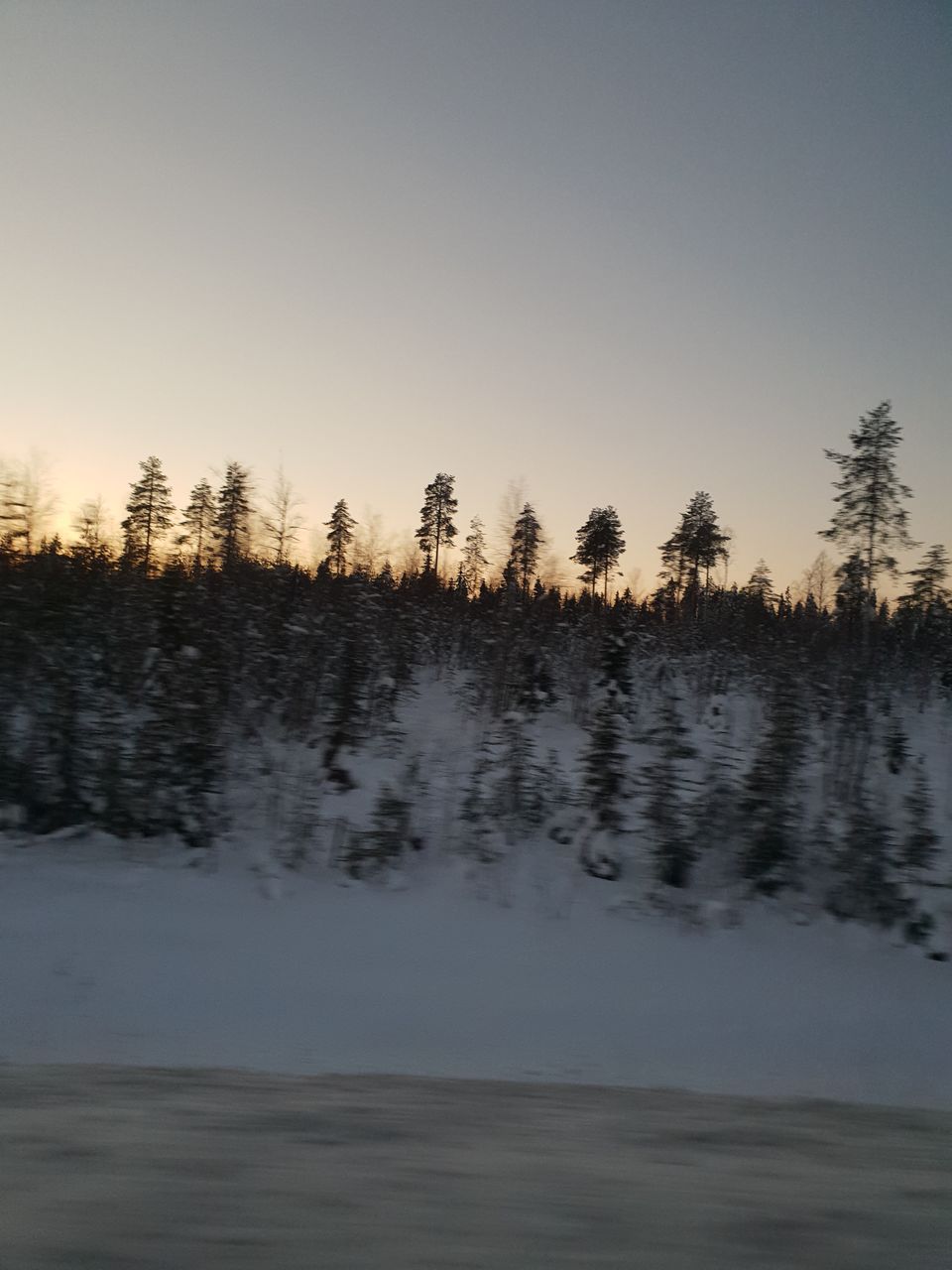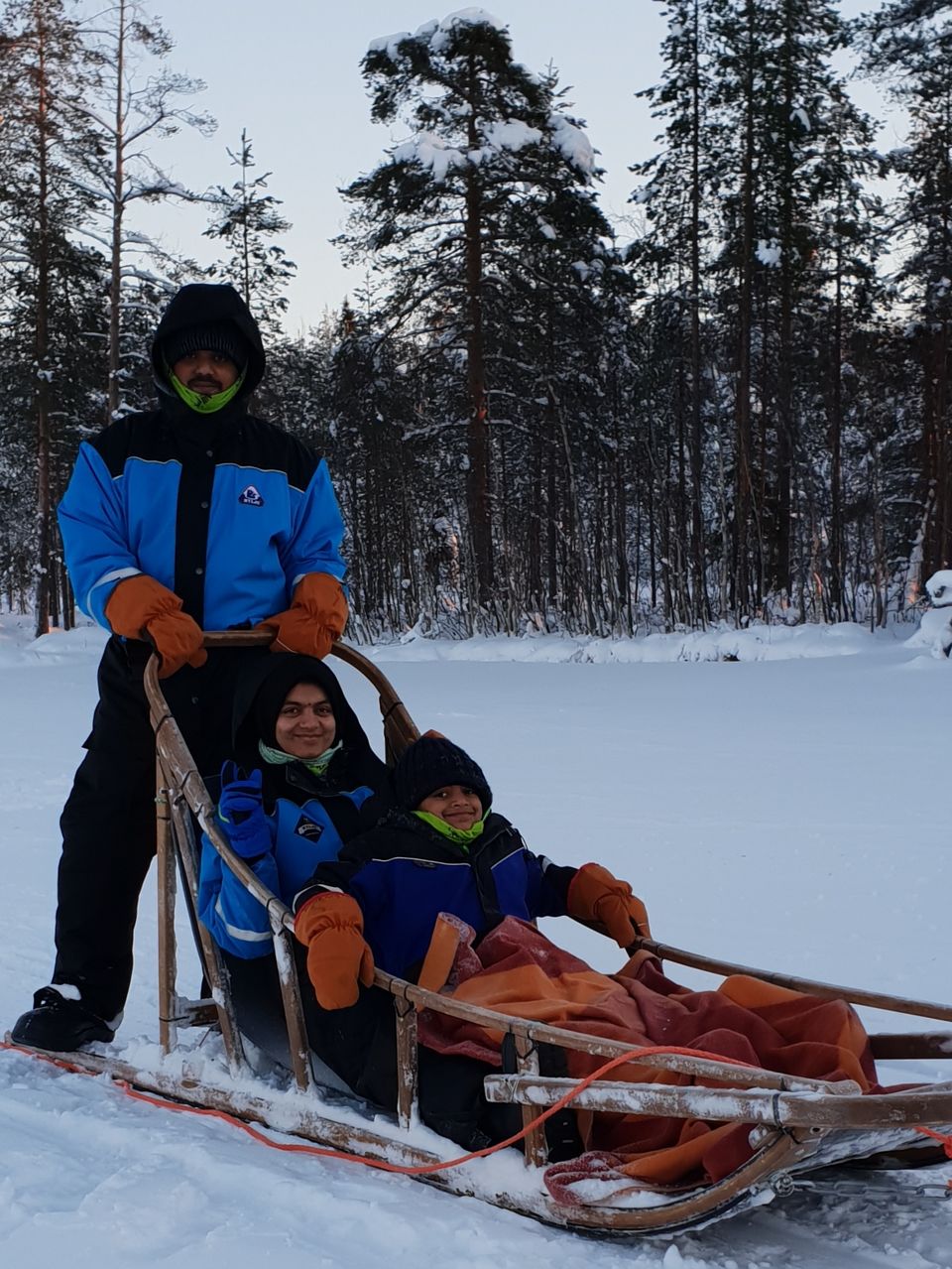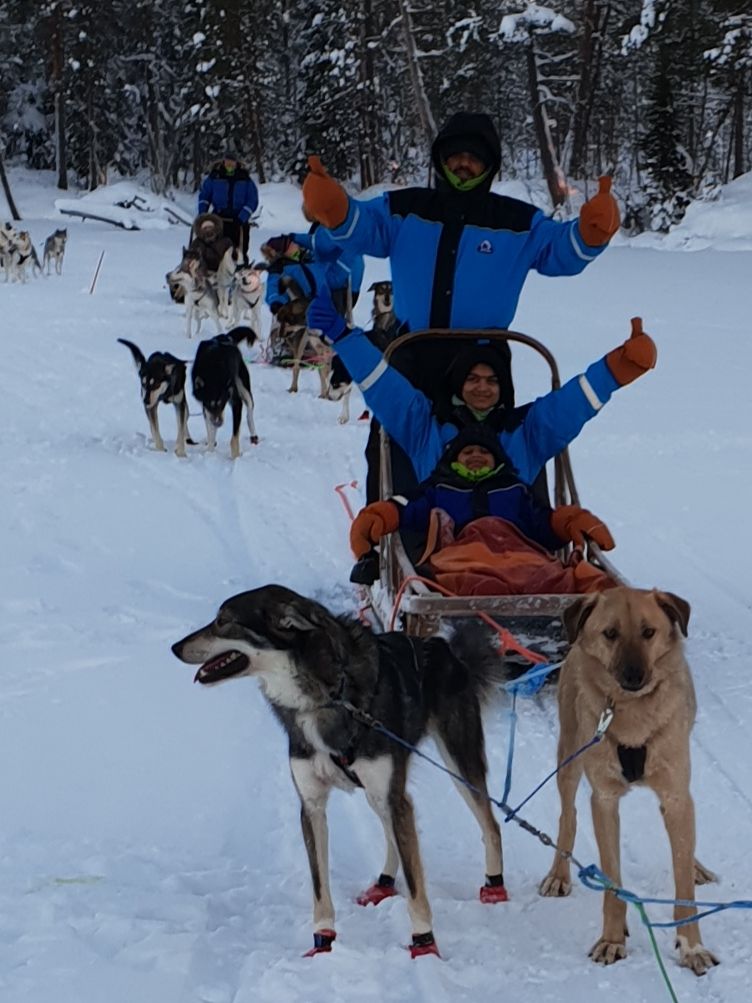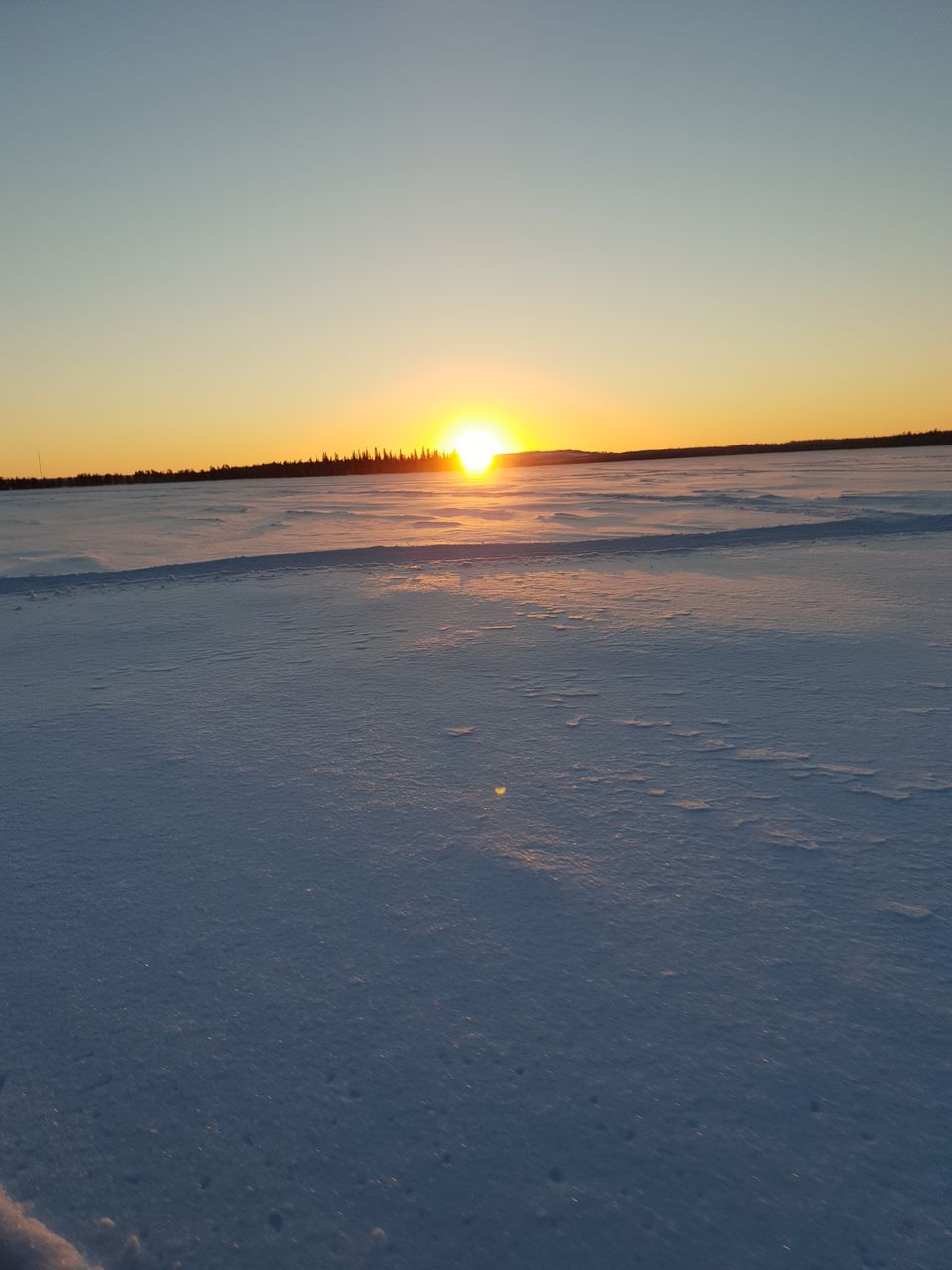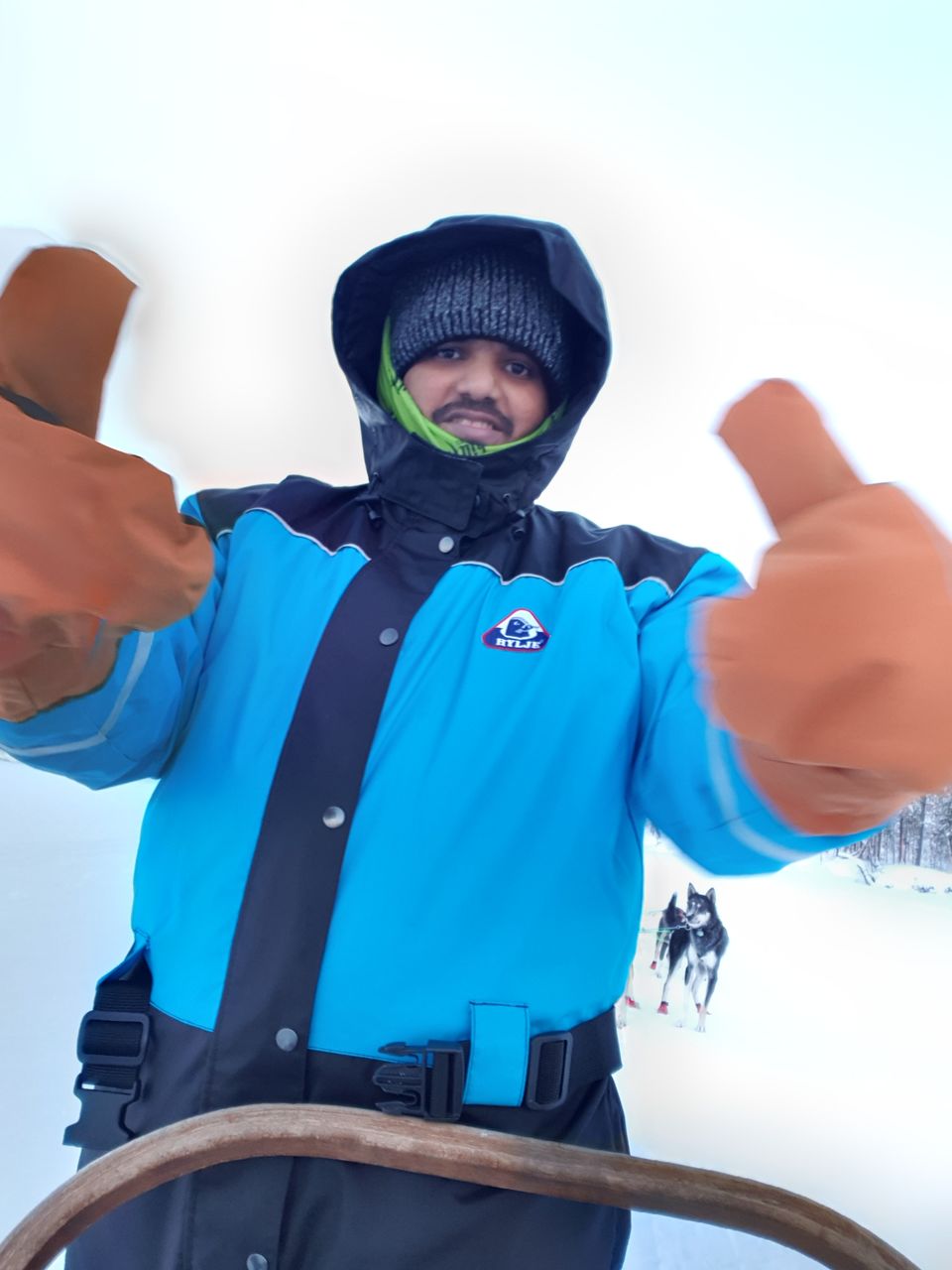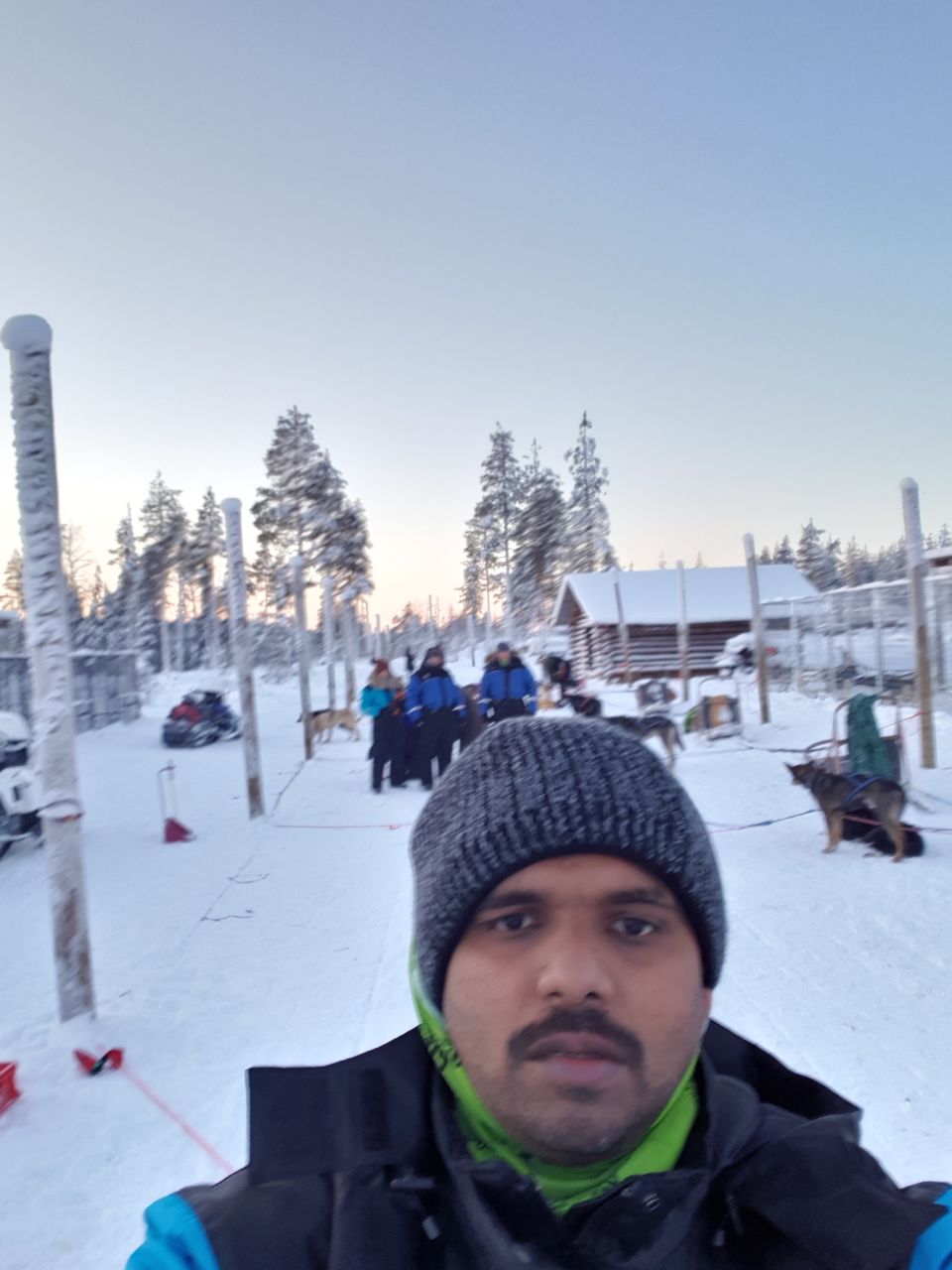 We were dropped back to our hotel by 2pm. After having relaxed lunch, we relaxed at our hotel before we went on our first northern lights tour starting at 7 pm.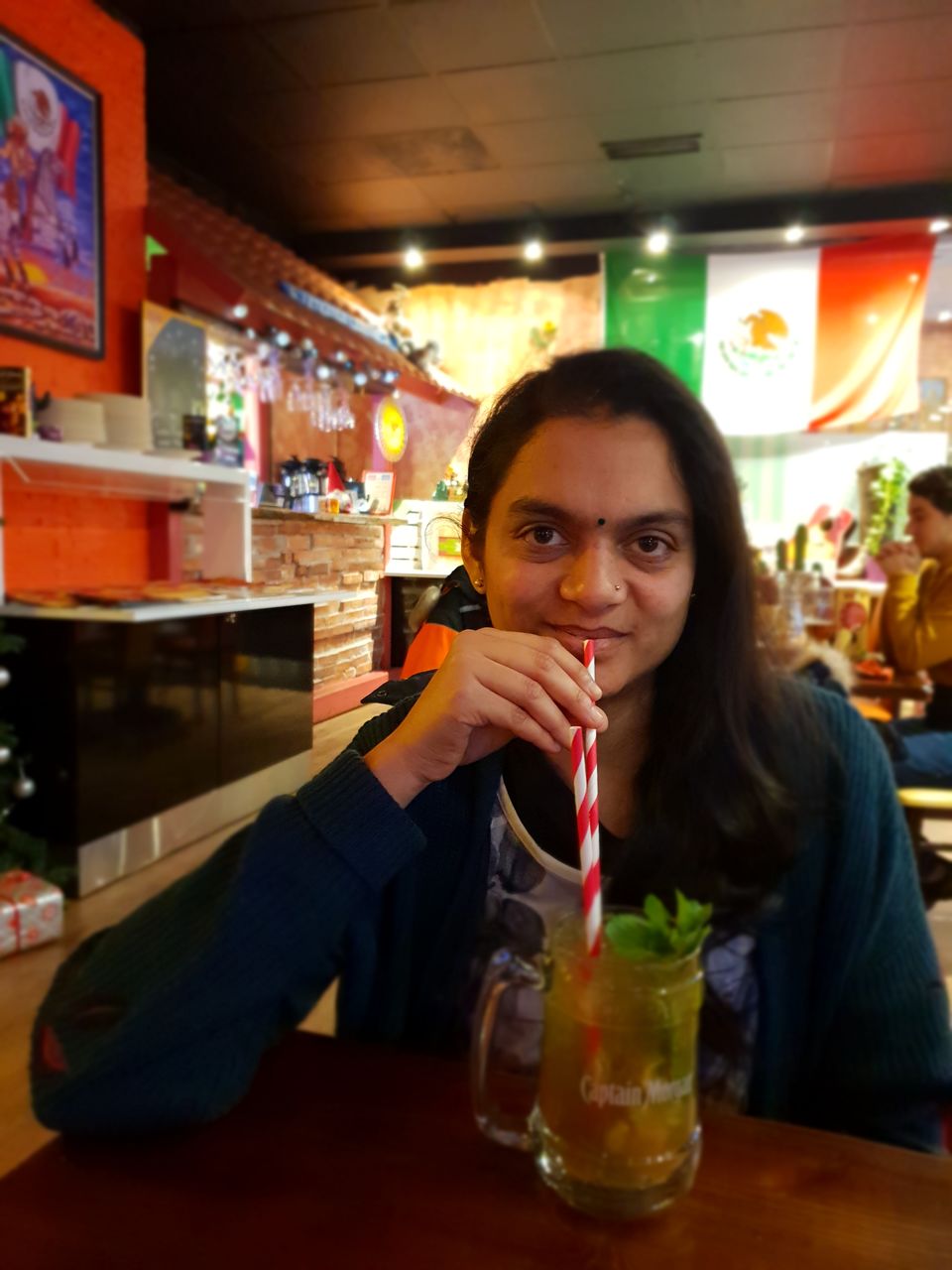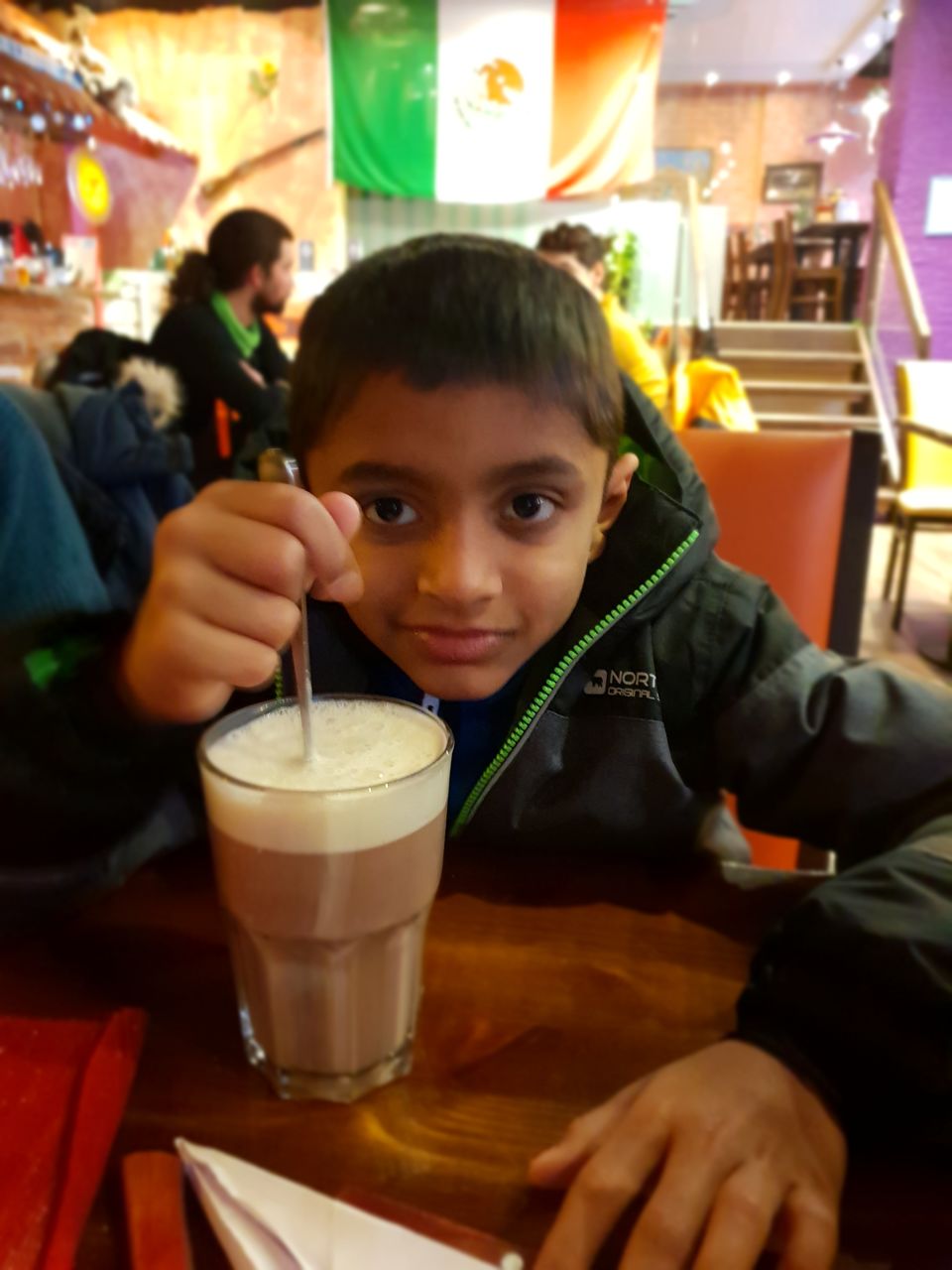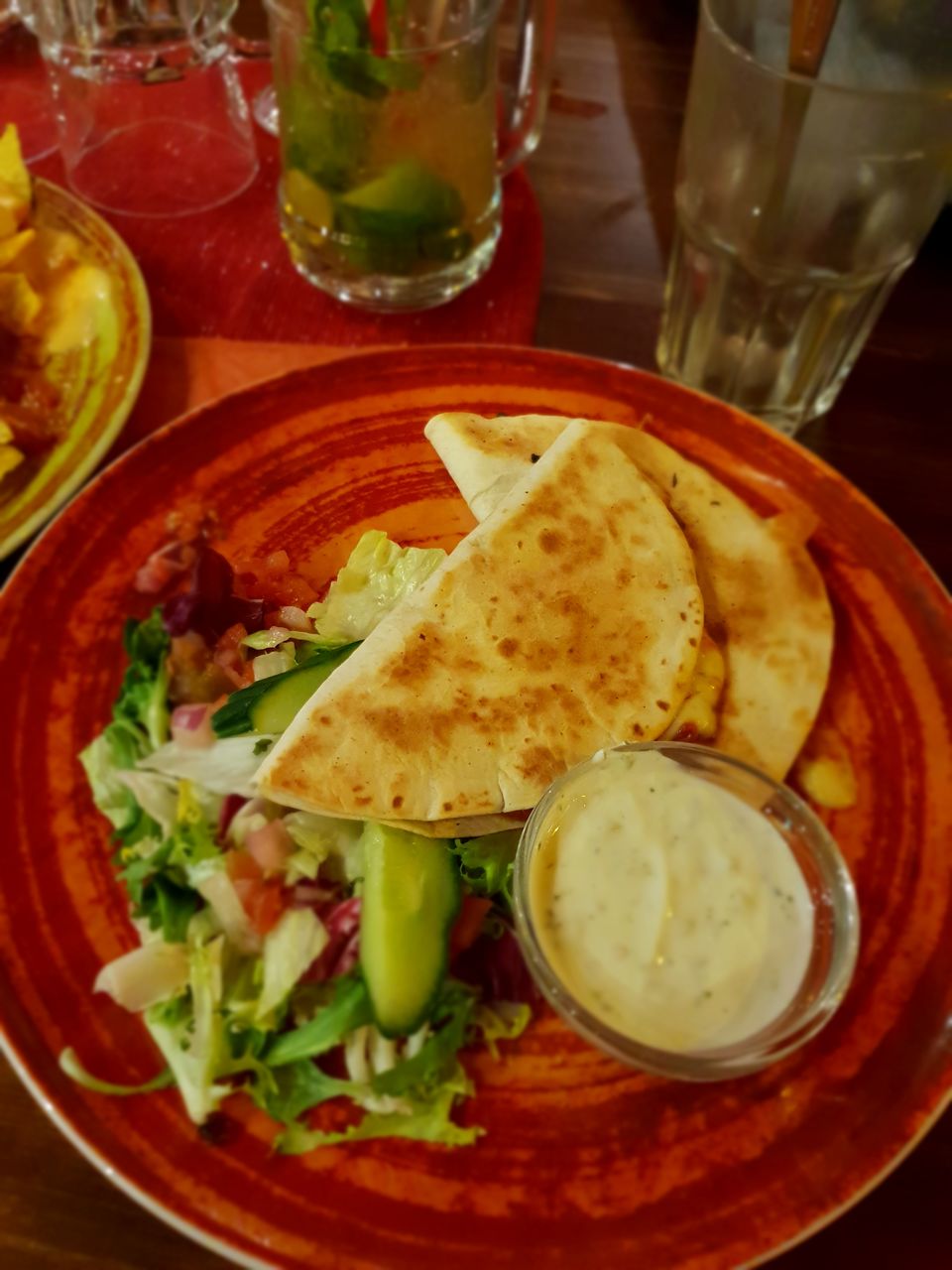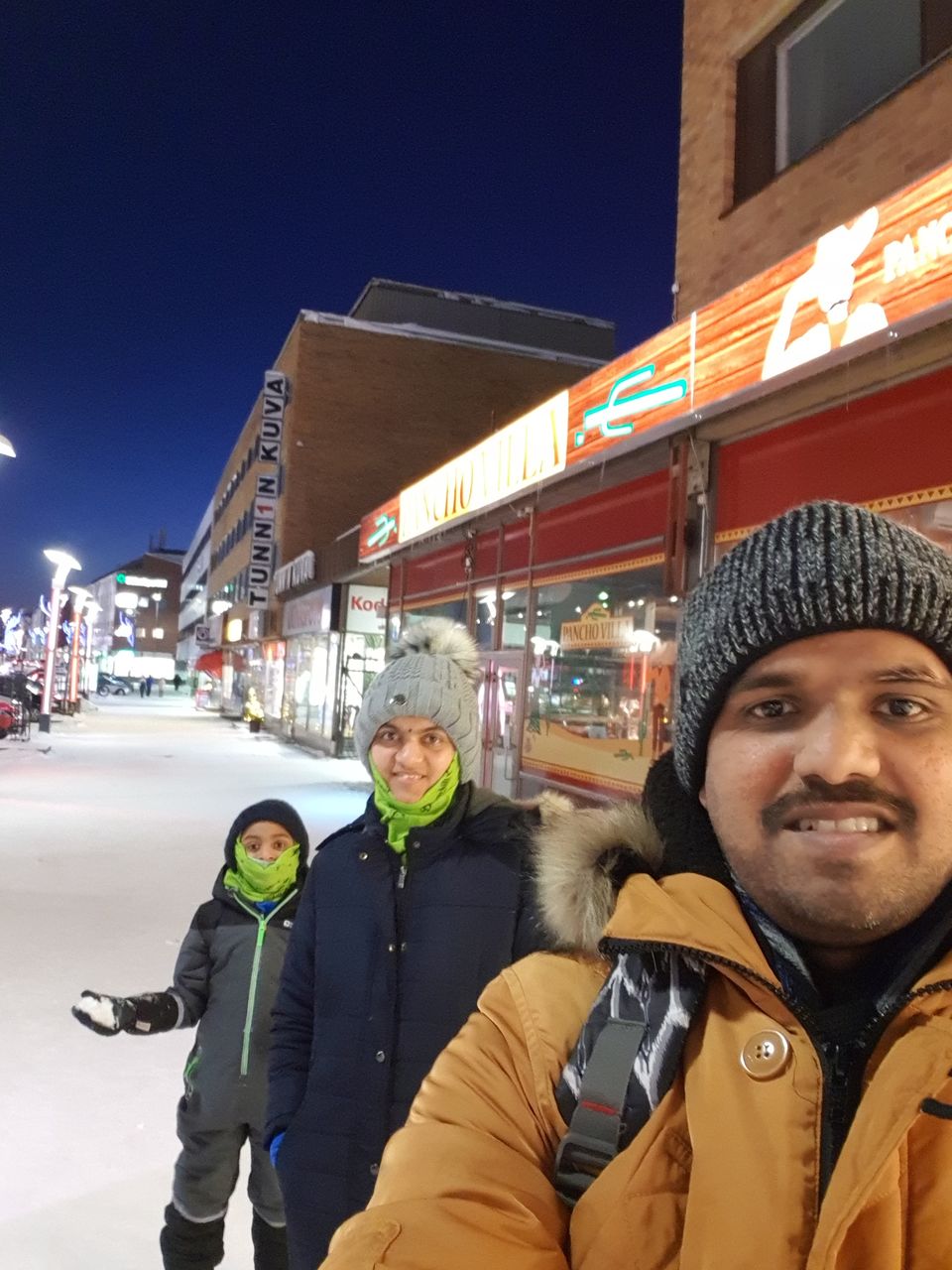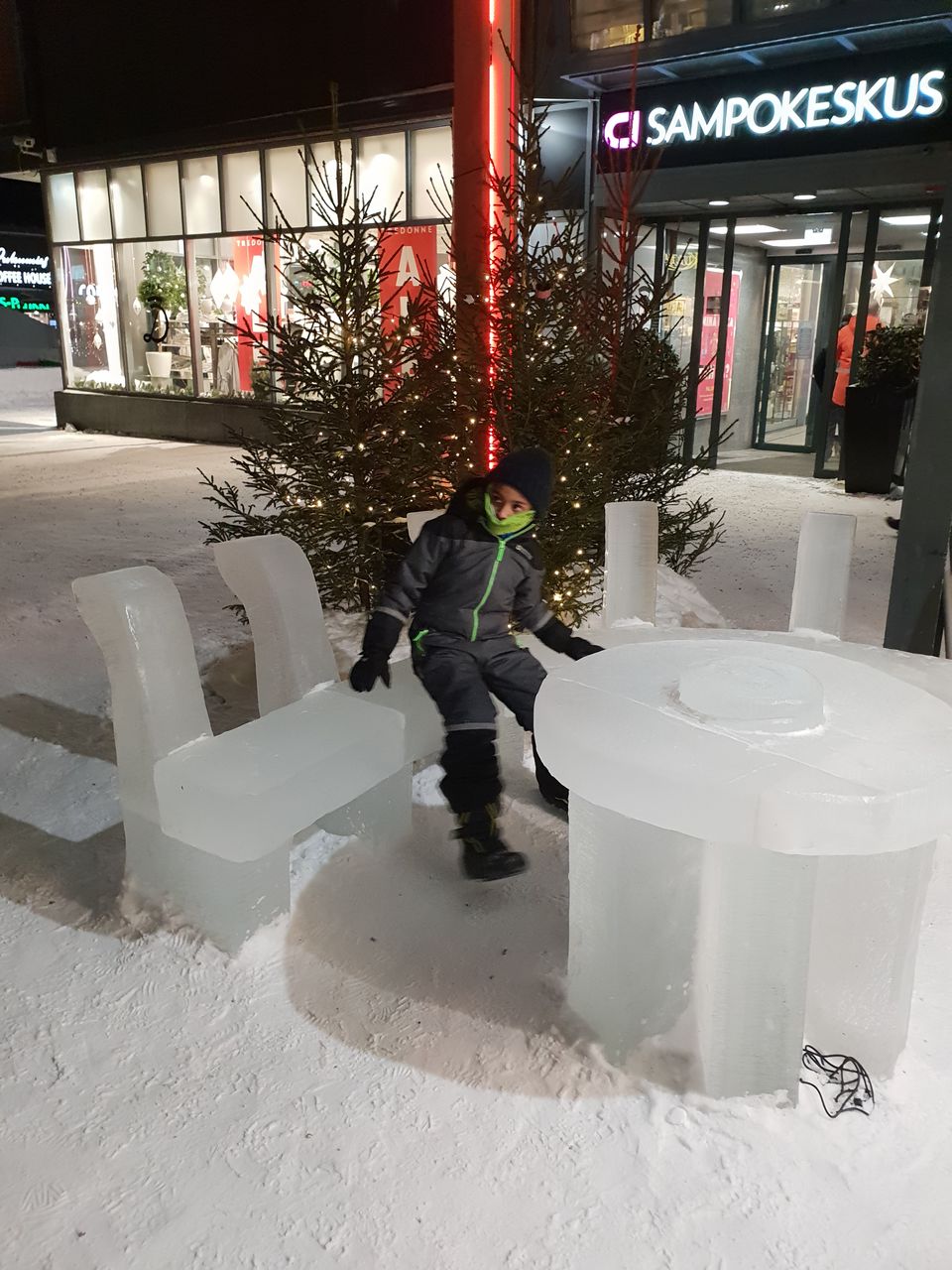 Our first attempt to see northern lights
This is a natural electrical phenomenon characterized by the appearance of streamers of reddish or greenish light in the sky, especially near the northern or southern magnetic pole. The effect is caused by the interaction of charged particles from the sun with atoms in the upper atmosphere. In northern and southern regions it is respectively called aurora borealis or Northern Lights and aurora australis or Southern Lights.
We were taken to arctic snow hotel which is 25kms away from Rovaniemi. The reason was the spectacle of Aurora Borealis requires dark and partly clear skies away from city lights. We were given introduction to the snow hotel and we were told that if northern lights appear, we will be somehow informed even if we are in toilet. Yeah, the sky is clear, nice atmosphere away from city, and fingers crossed enjoying the dinner in the warm Kota restaurant of arctic snow hotel.
It seems snow hotel is built every year newly starting from November depending on number of people who have already booked.
We now had to spend time from 8pm till 11:30 pm waiting for our luck to see Auroras and outside temperature was -15deg. so we sat in the restaurant, while they also served dinner very slowly starting from soups to deserts. There was also free wifi and hence I browsed and learnt a lot about northern lights, different forecast websites etc during this time.
Hmm its already 11pm and Auroras did not appear :( But the sky was beautiful and we enjoyed walking in cold temperature hand to hand while waiting for our bus till 11:30pm.
Auroras did not appear that night. I would say I am not disappointed but my hunt has just begin. I have now understood how to chase northern lights. For people serious about it, I would recommend tours with professional hunters who chase the lights even 100kms away from Rovaniemi if the sky is clear and probability is high. This is what I am planning to in my next trip which I learnt in this trip. In the normal northern lights tour you have to be really lucky to witness this wonder, right from the place where the tour takes you.
It was already around 12 15pm when we reached our hotel. I could not sleep properly that night because I was very excited learning about northern lights phenomenon and looking at the photos in internet drove me crazy. But as I said, my chase has now begun :)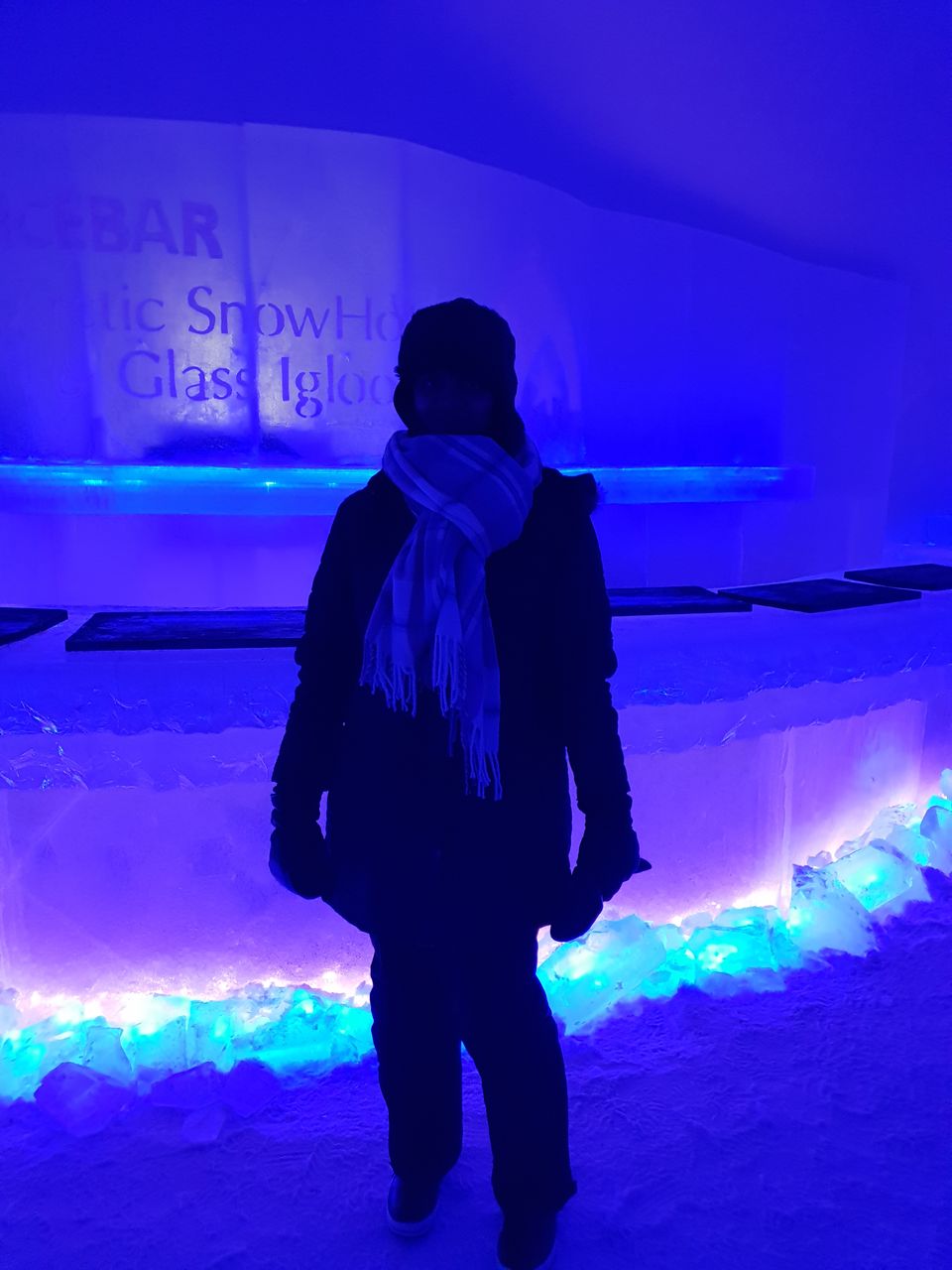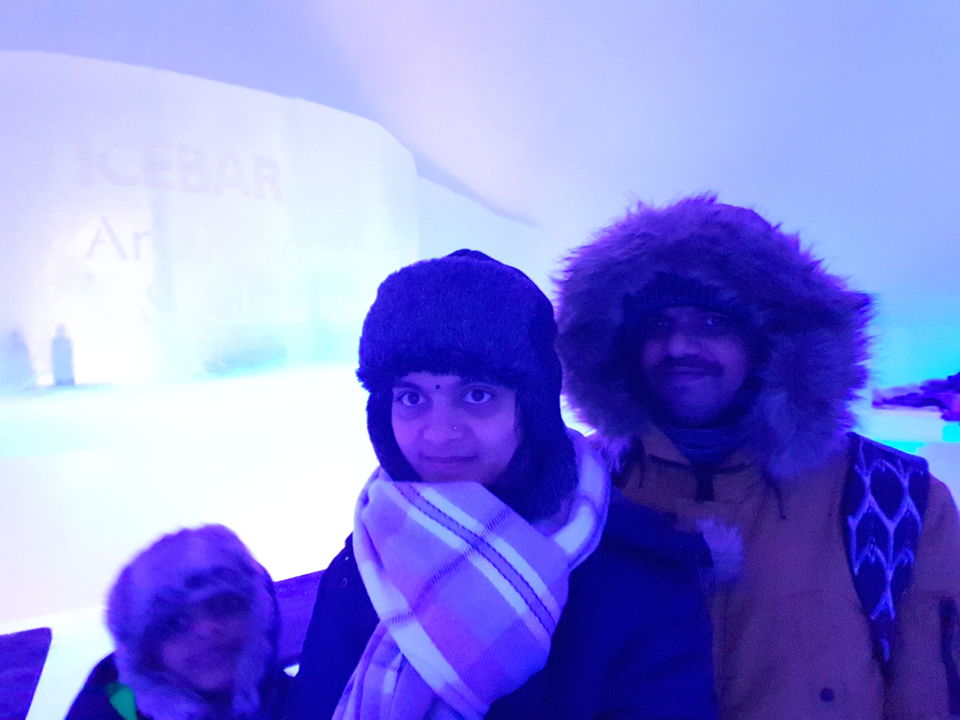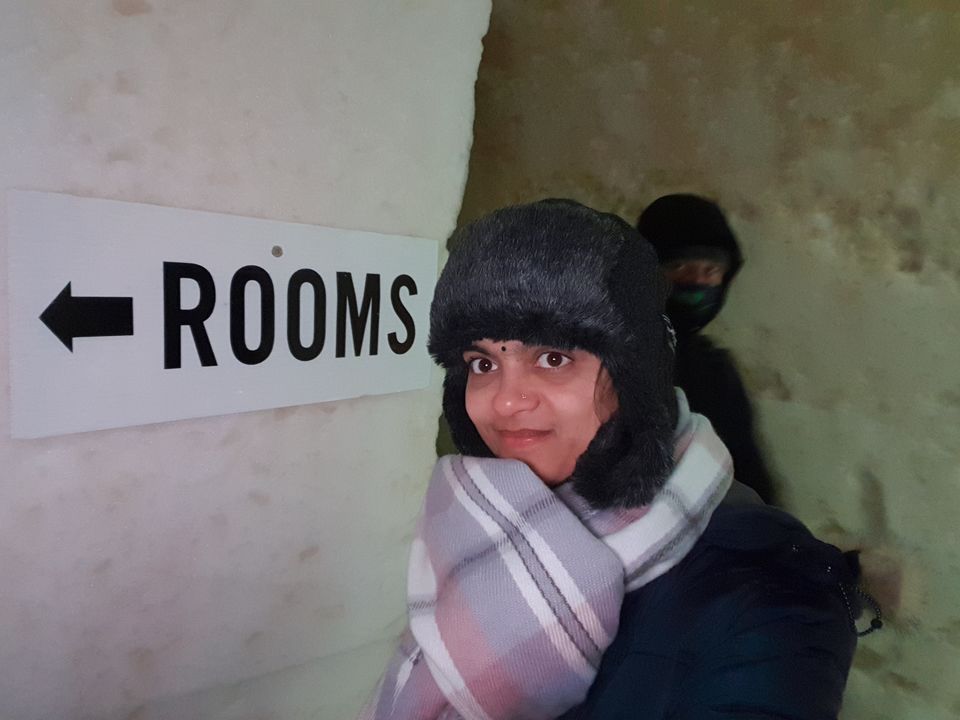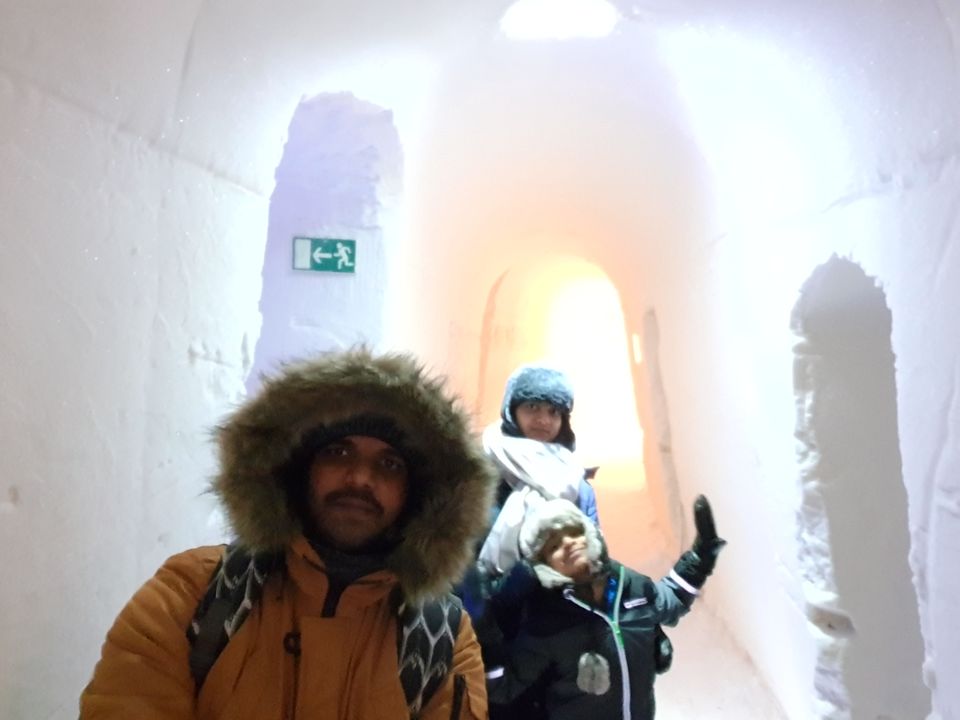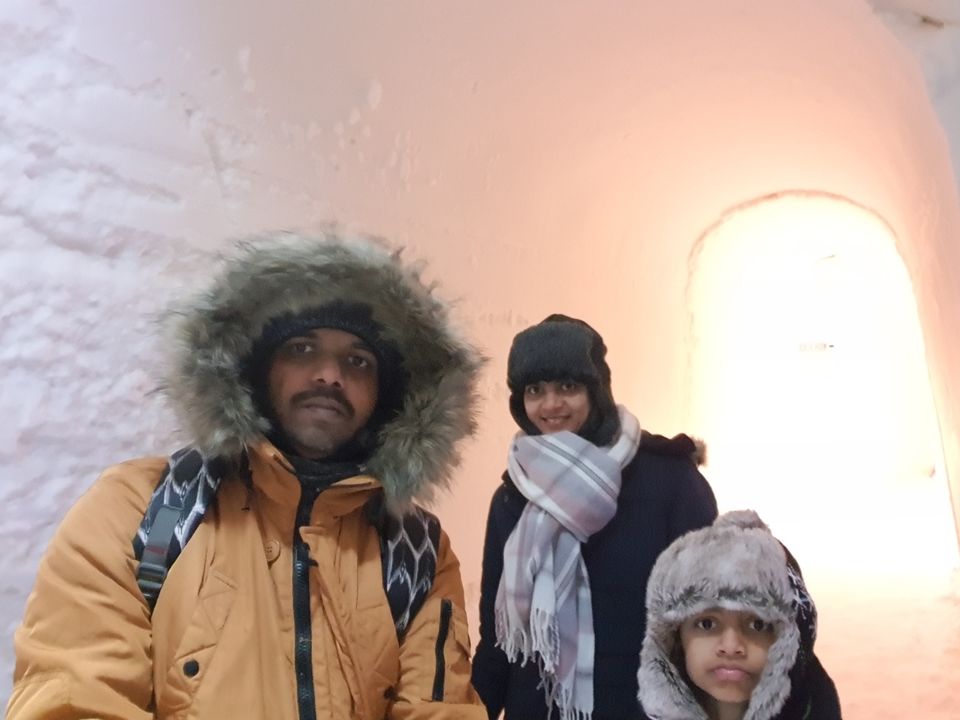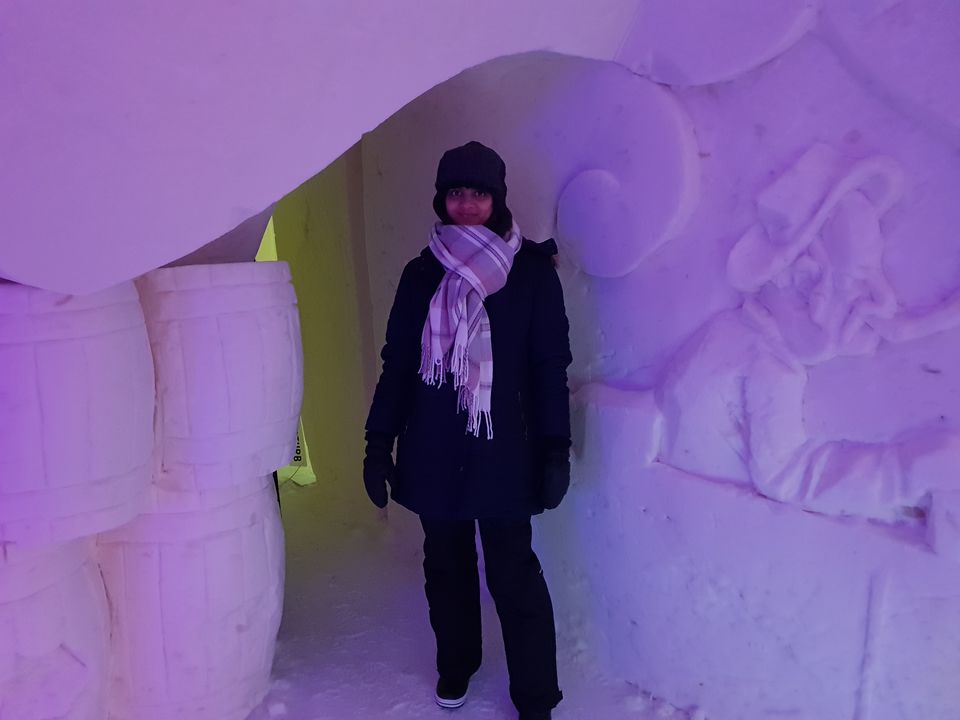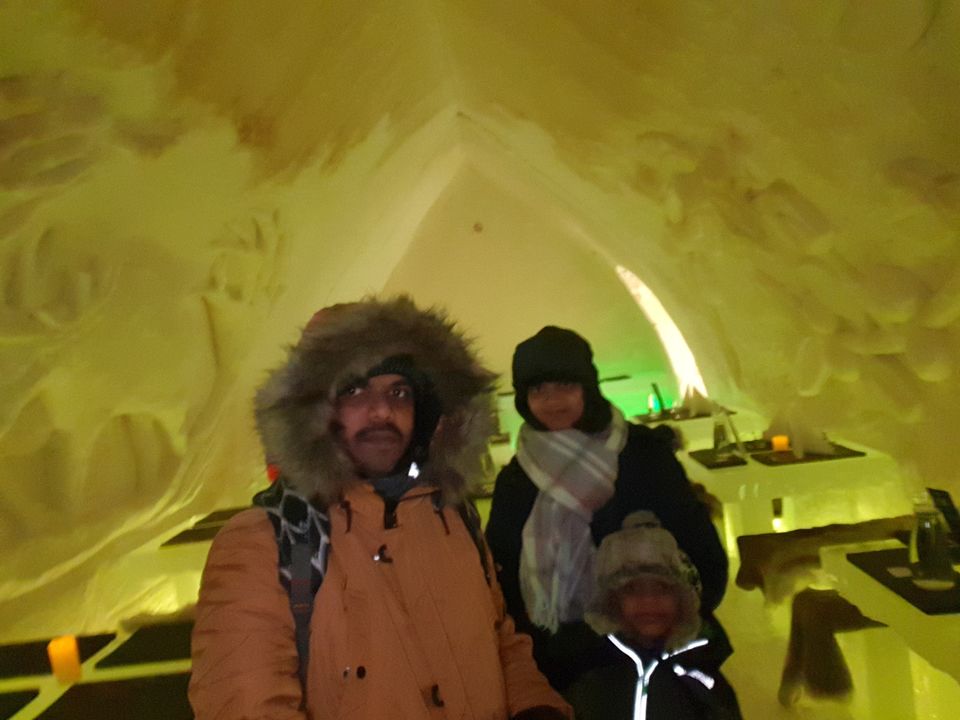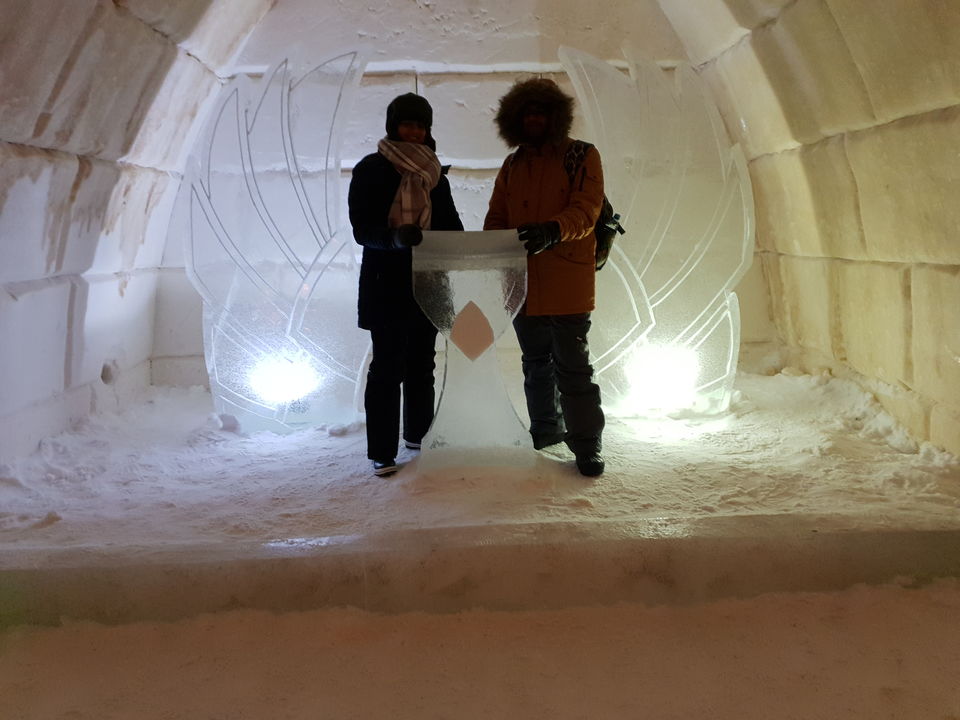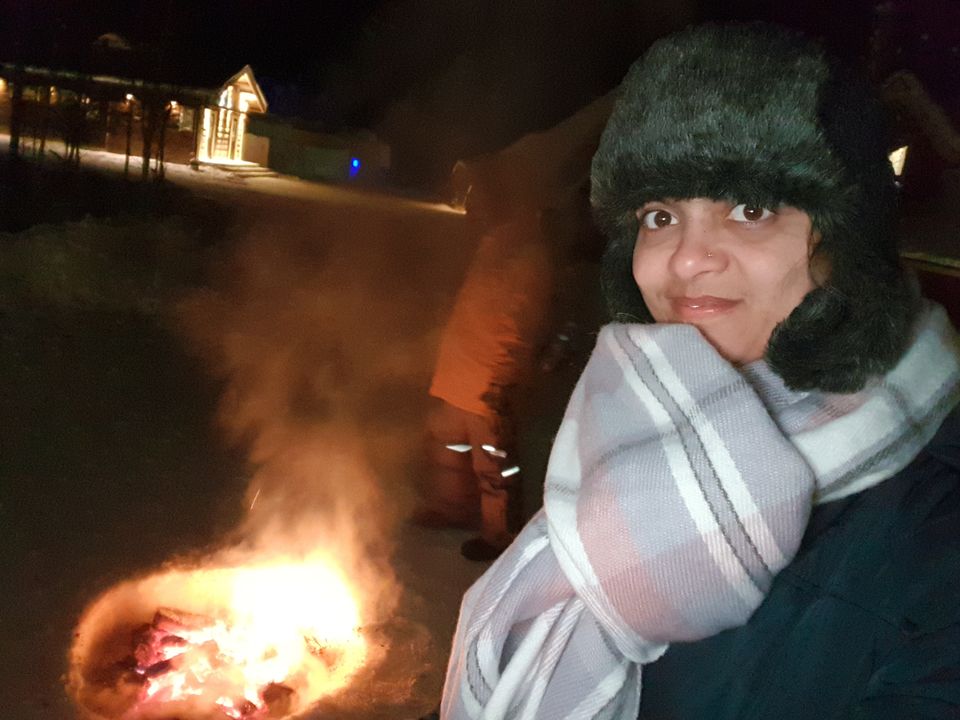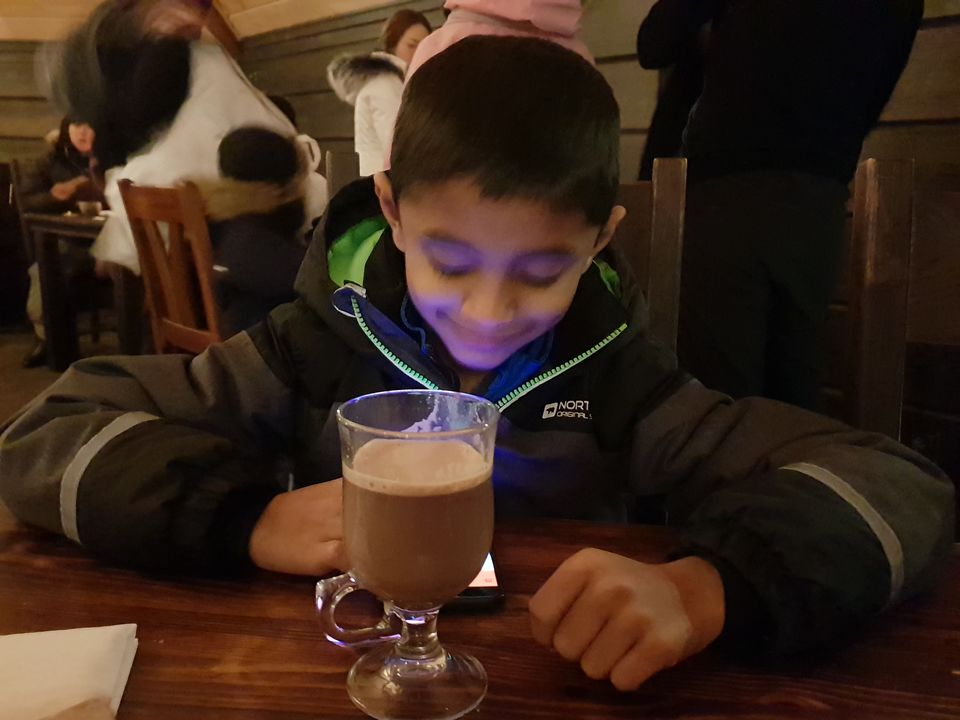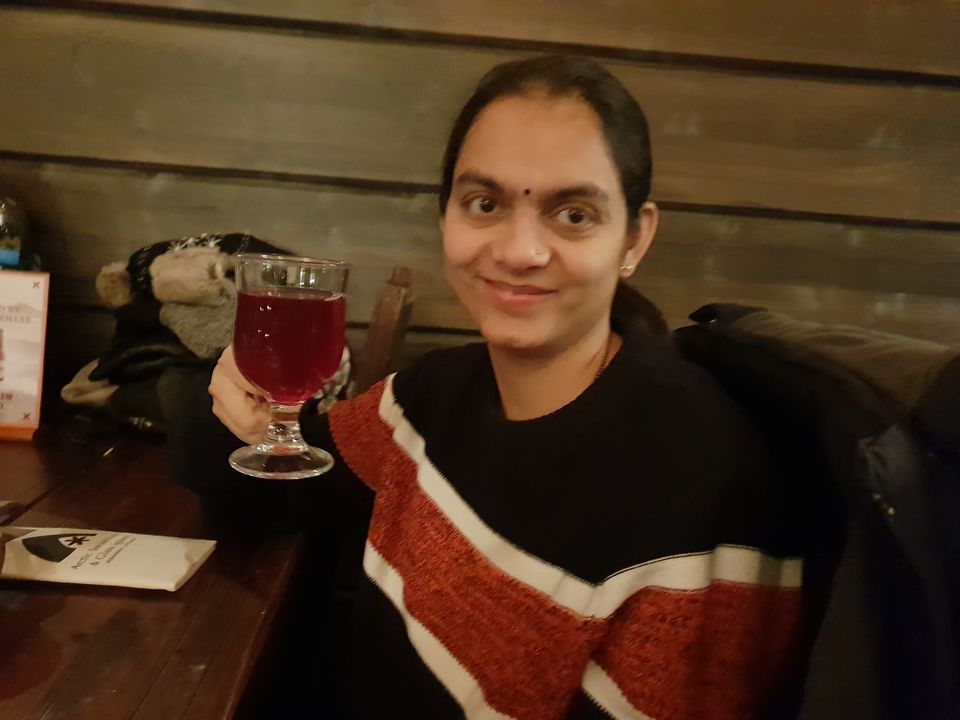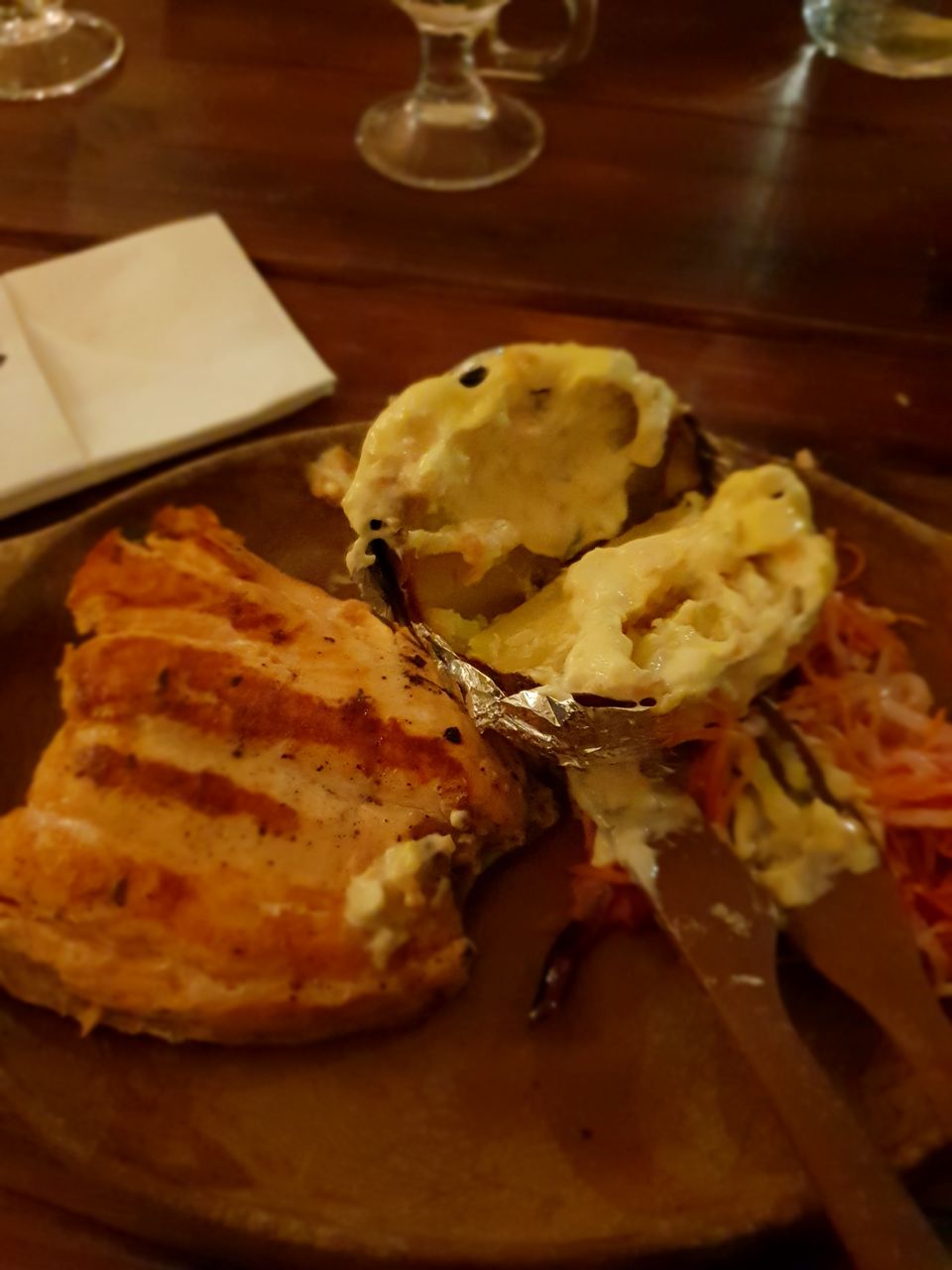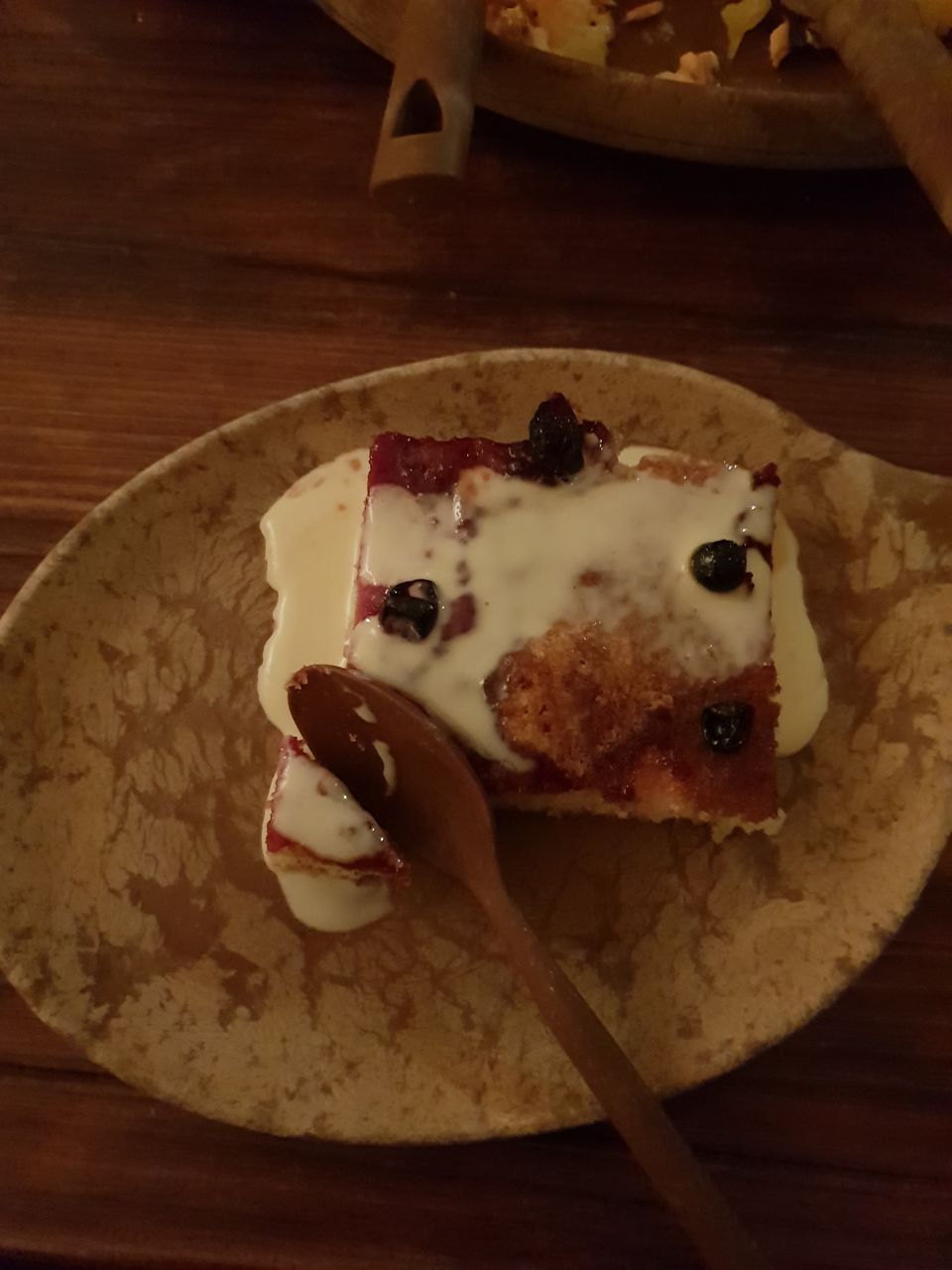 Next day it was time for adults snow mobile driving. We were promptly picked up and dropped to the place where we can drive snow mobiles. Our guide explained us the rules as usual and my husband is ready to drive and me and my son are on the sledge with the guide. They had special sledge for kids which the guide will drive. The guide told me that once my son is comfortable on sledge, I can join my husband :)
Well, I don't mind because the sky and scenery together was amazing. Who cares who will drive when the surroundings are so beautiful. Just sit and enjoy :) I have never seen such beautiful sky and sunrise before and the temperature was minus 28 degrees.
After few kms, I joined my husband and later after few kms I also drove the snow mobile myself. It was difficult to steer but was a different experience to drive in snow.
We enjoyed our snow mobile drive and had relaxing hot chocolate and coffee in warm restaurant later before dropping back to our hotel.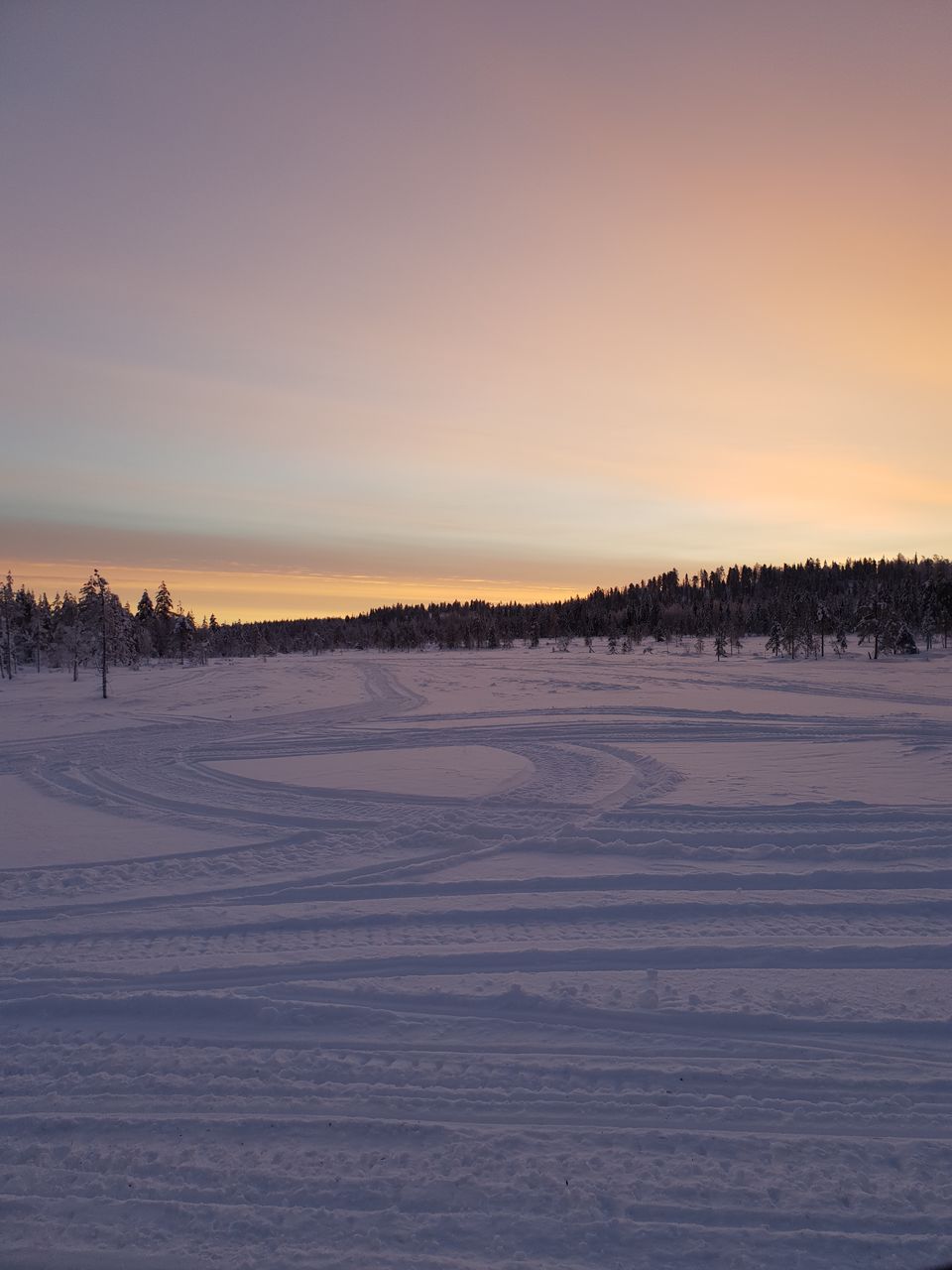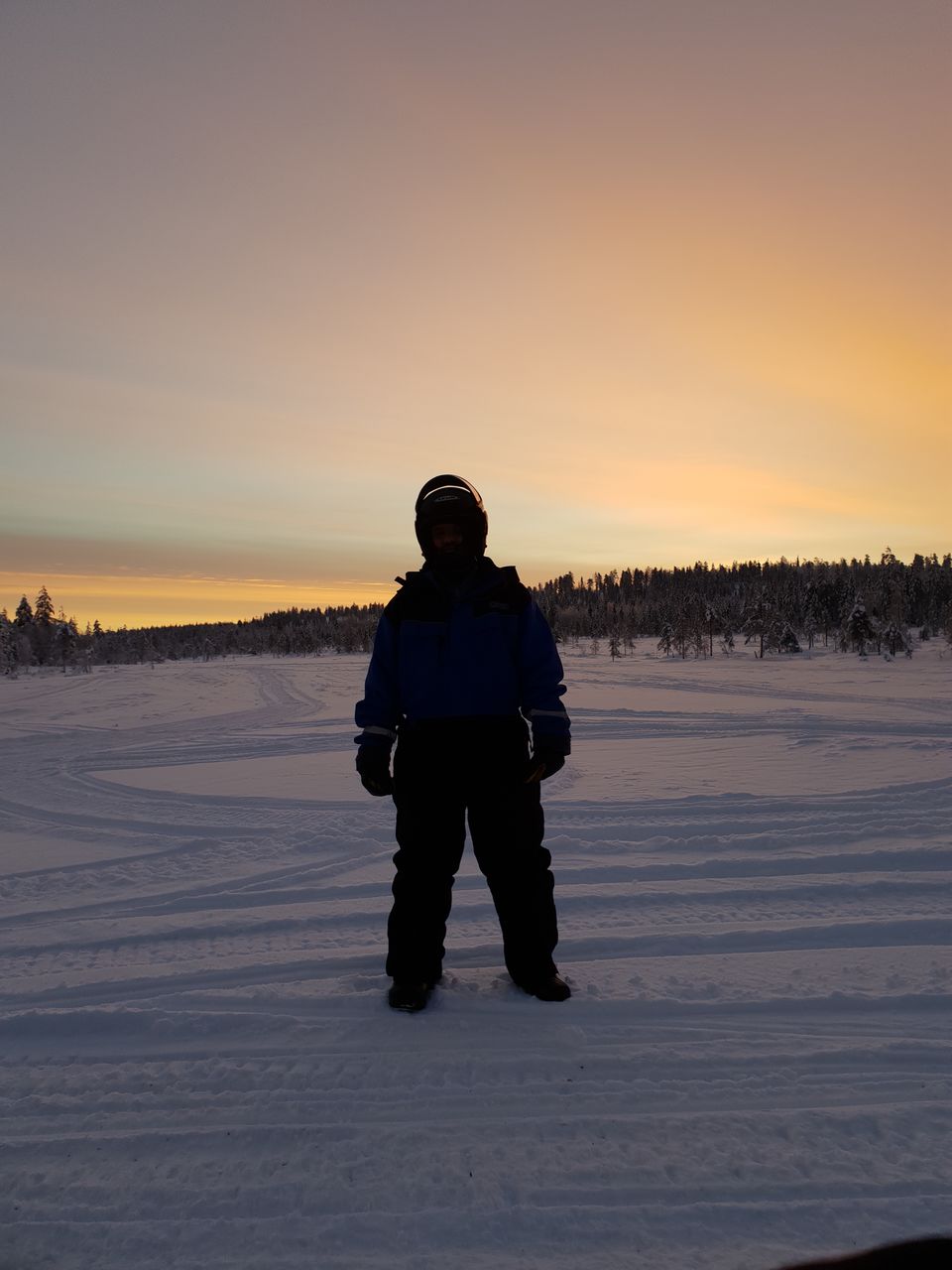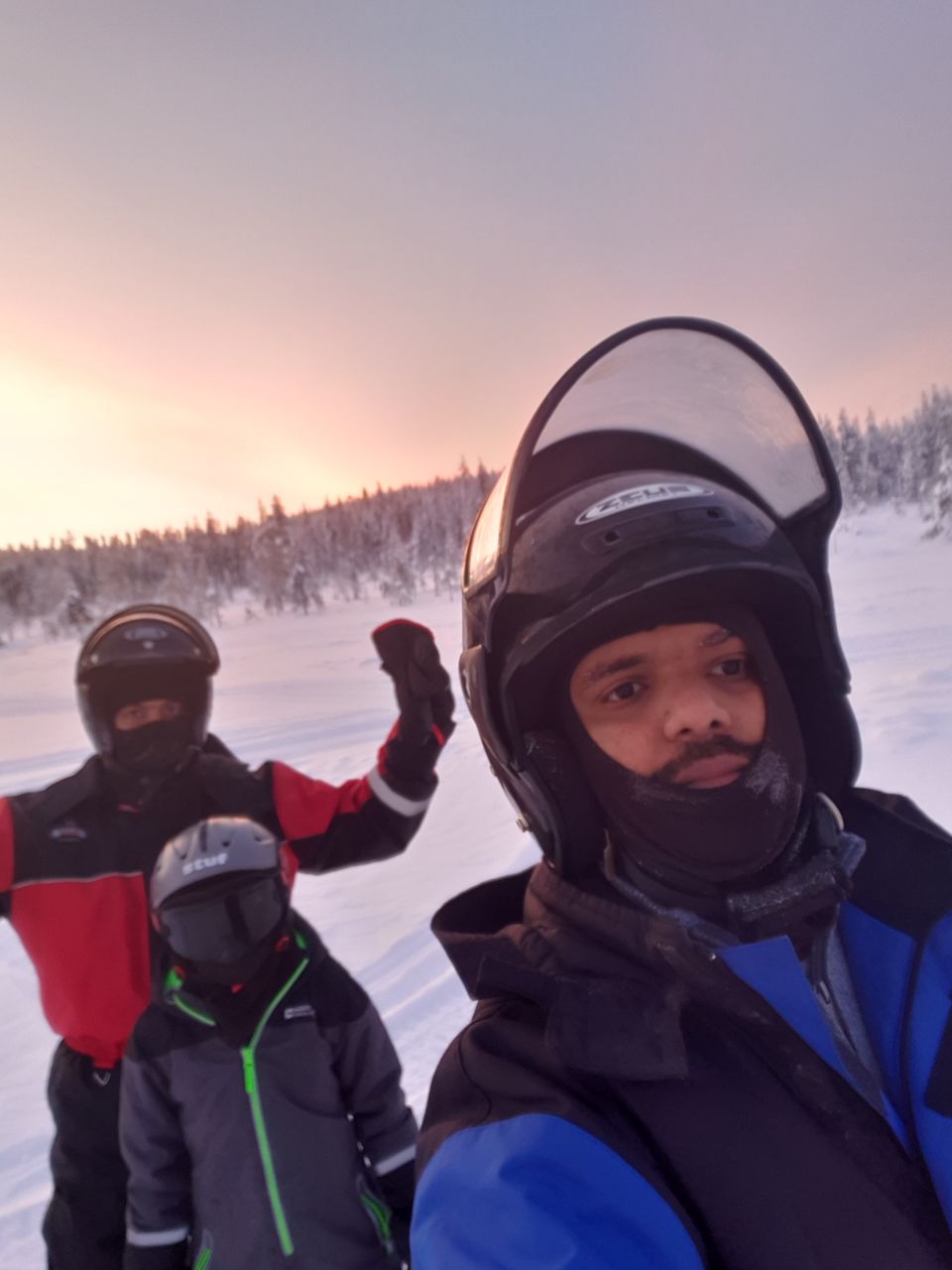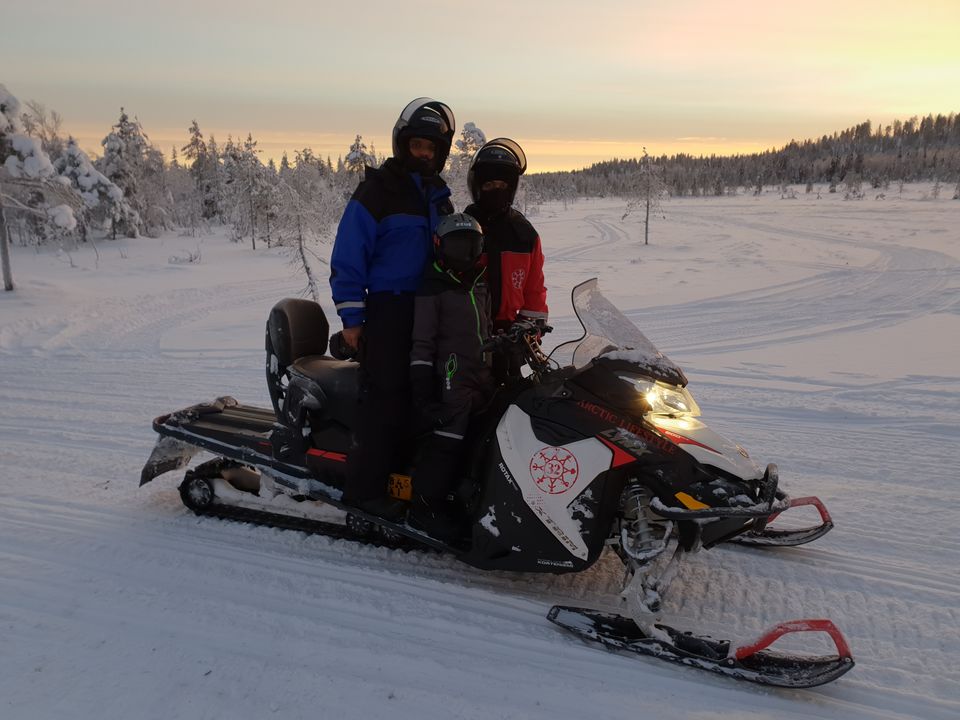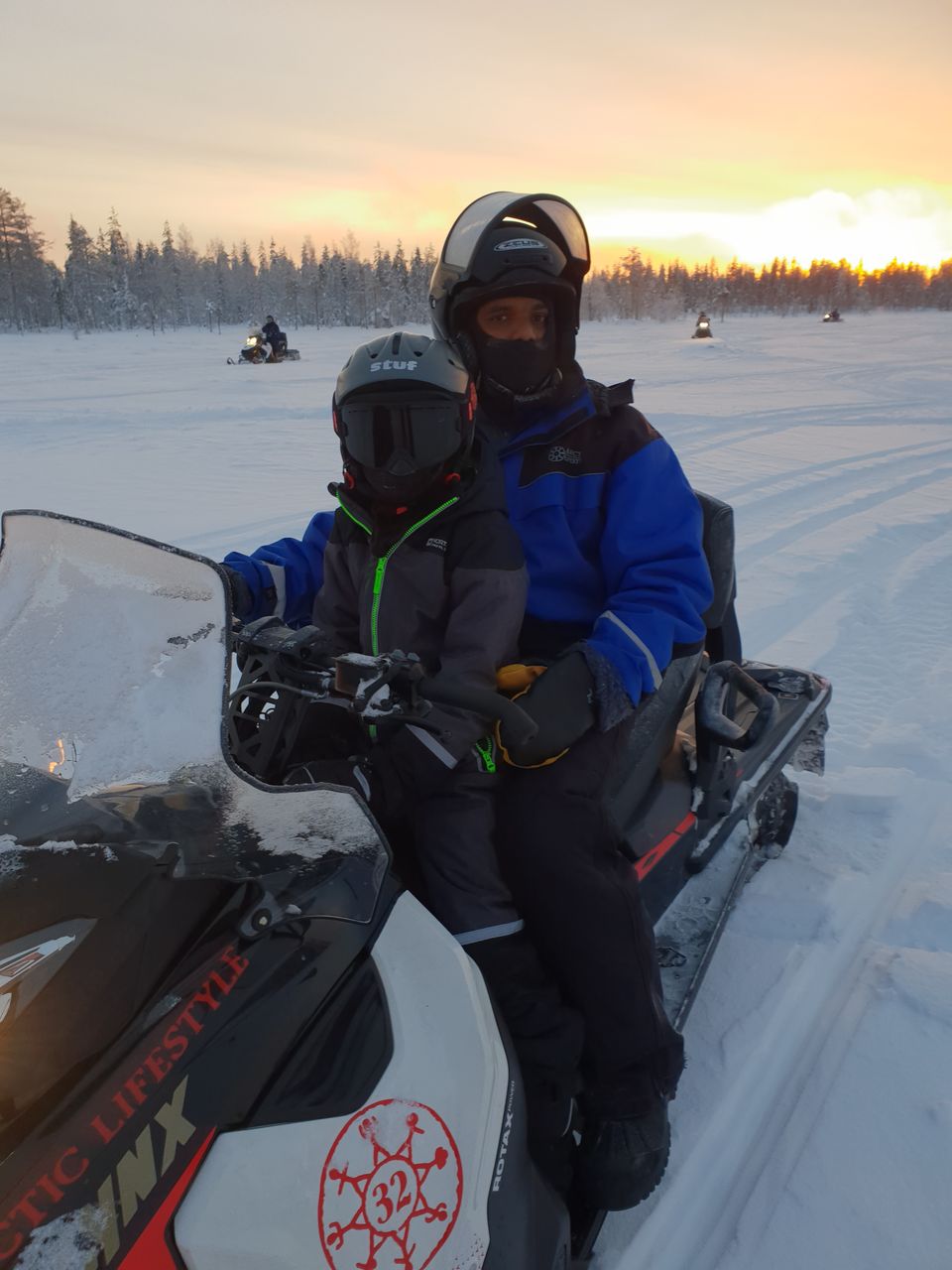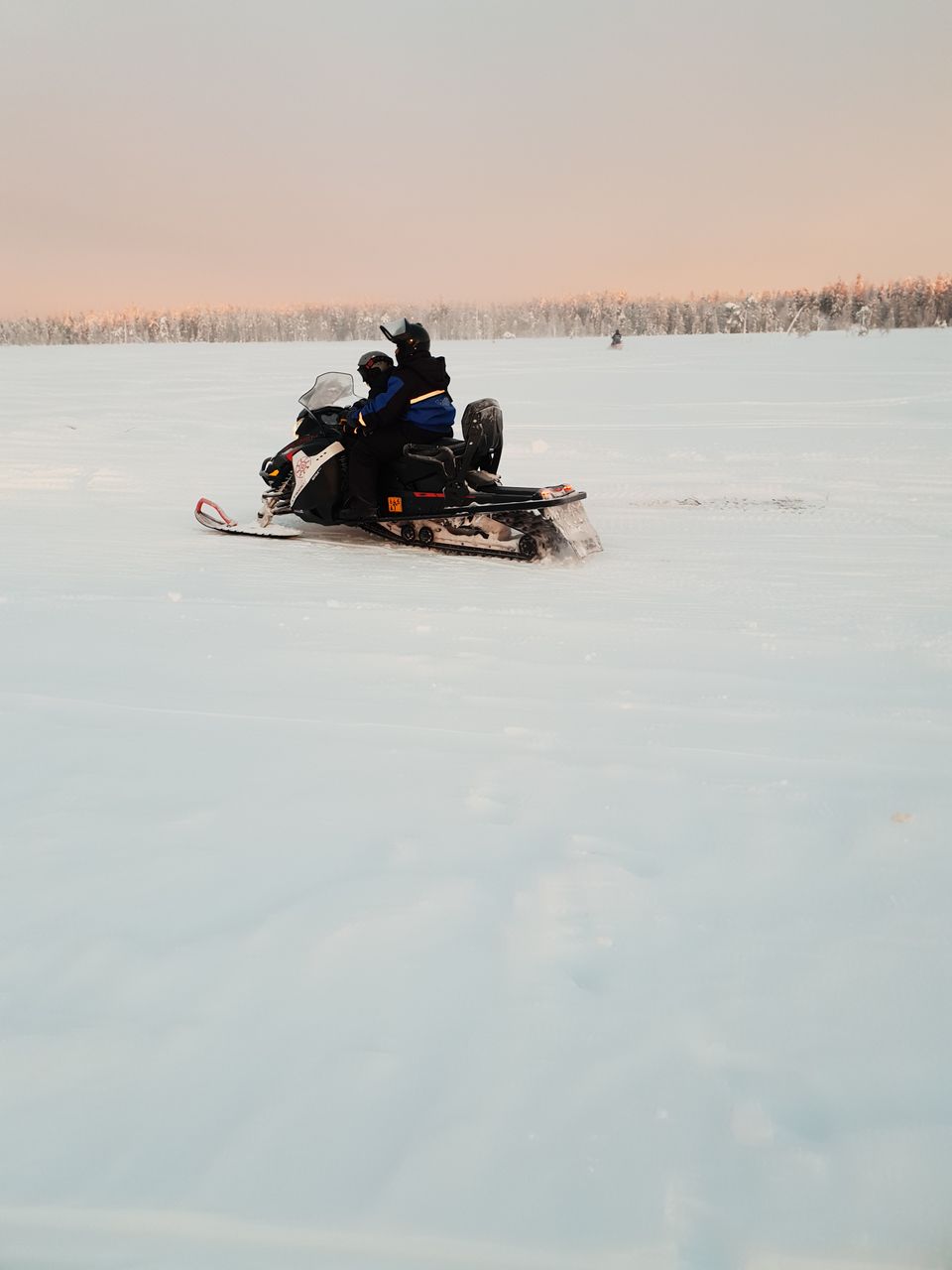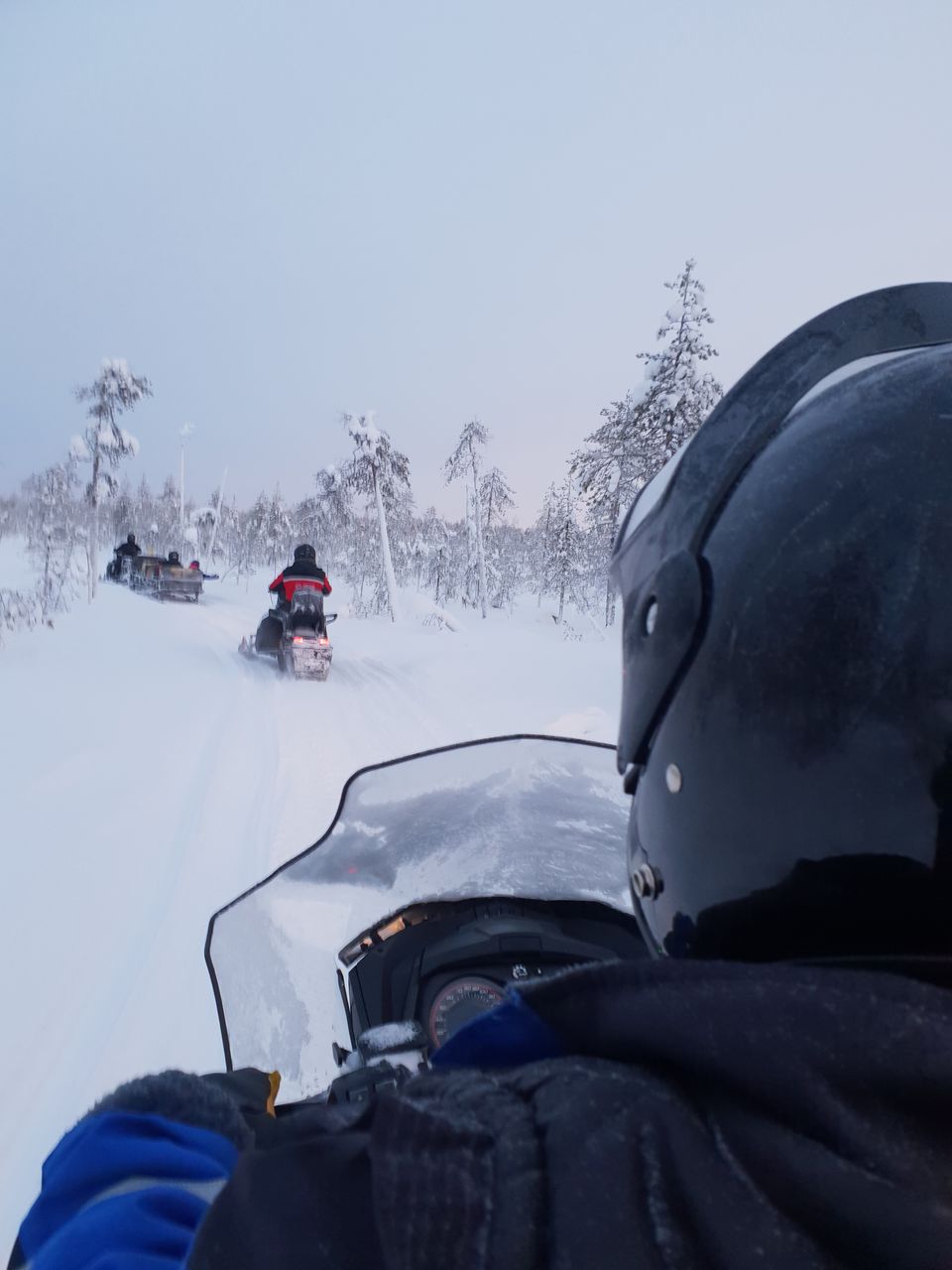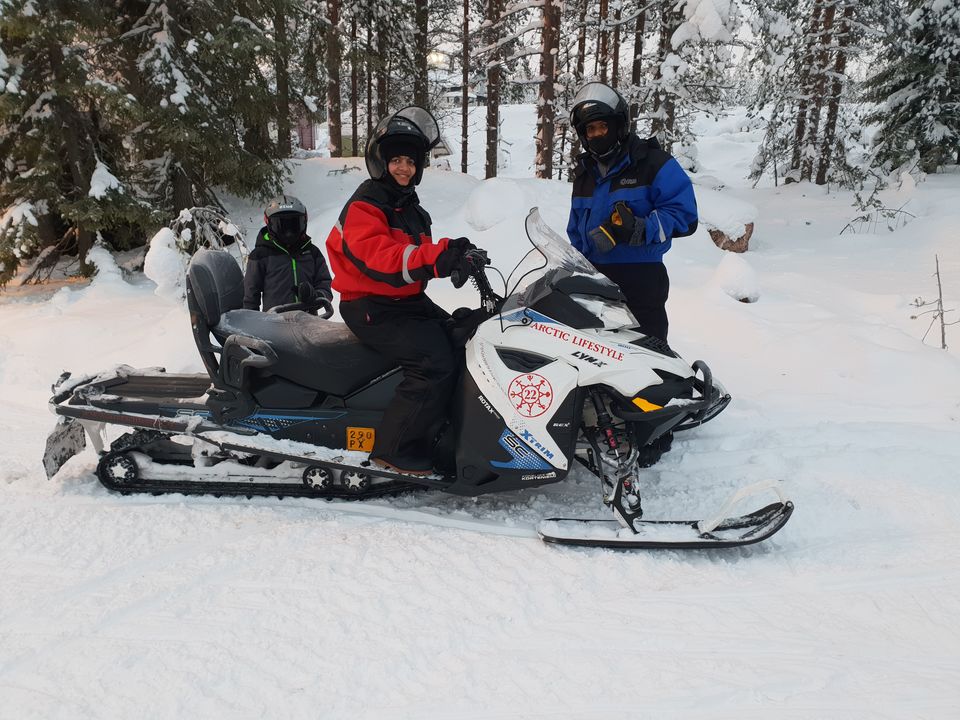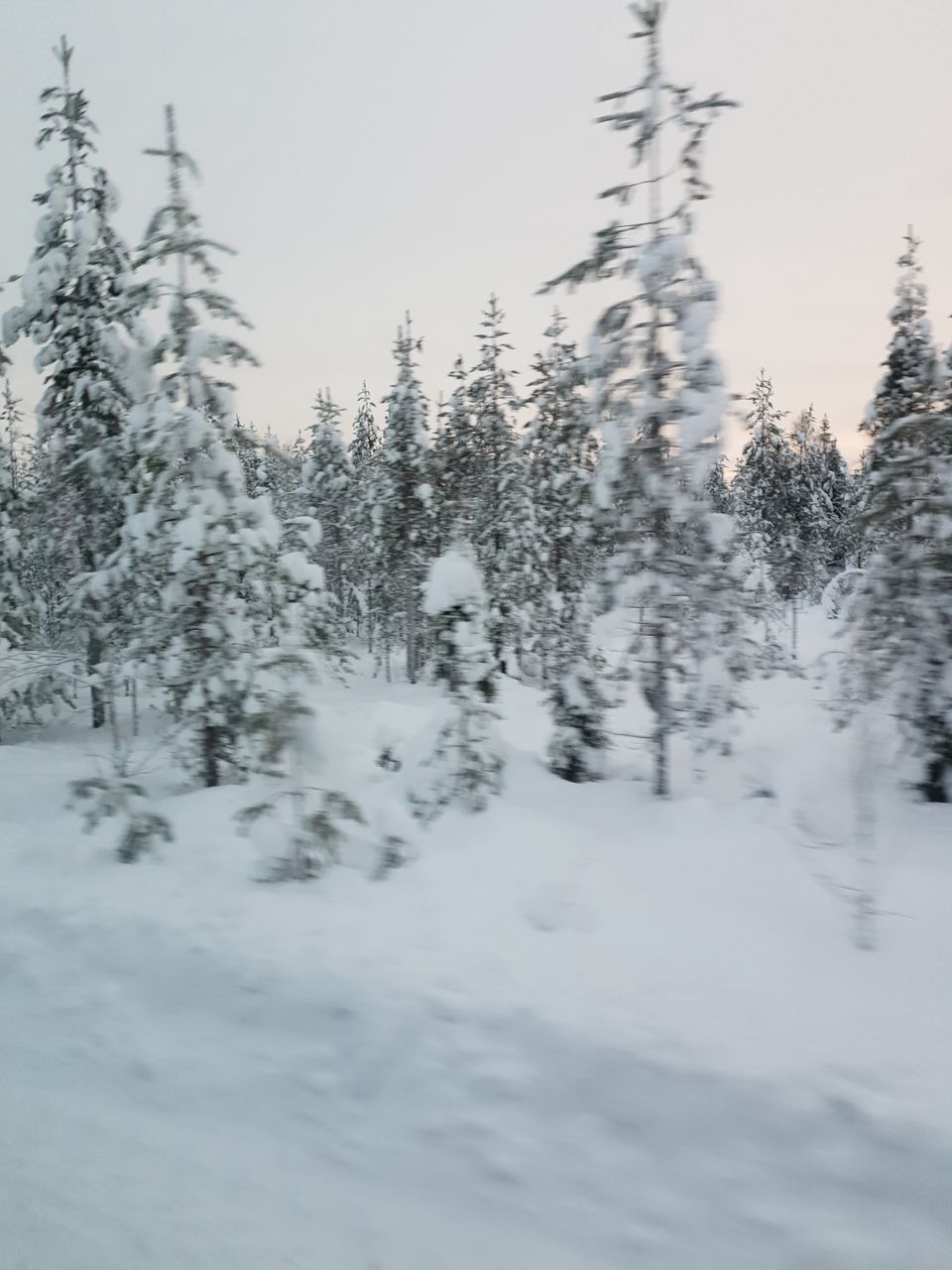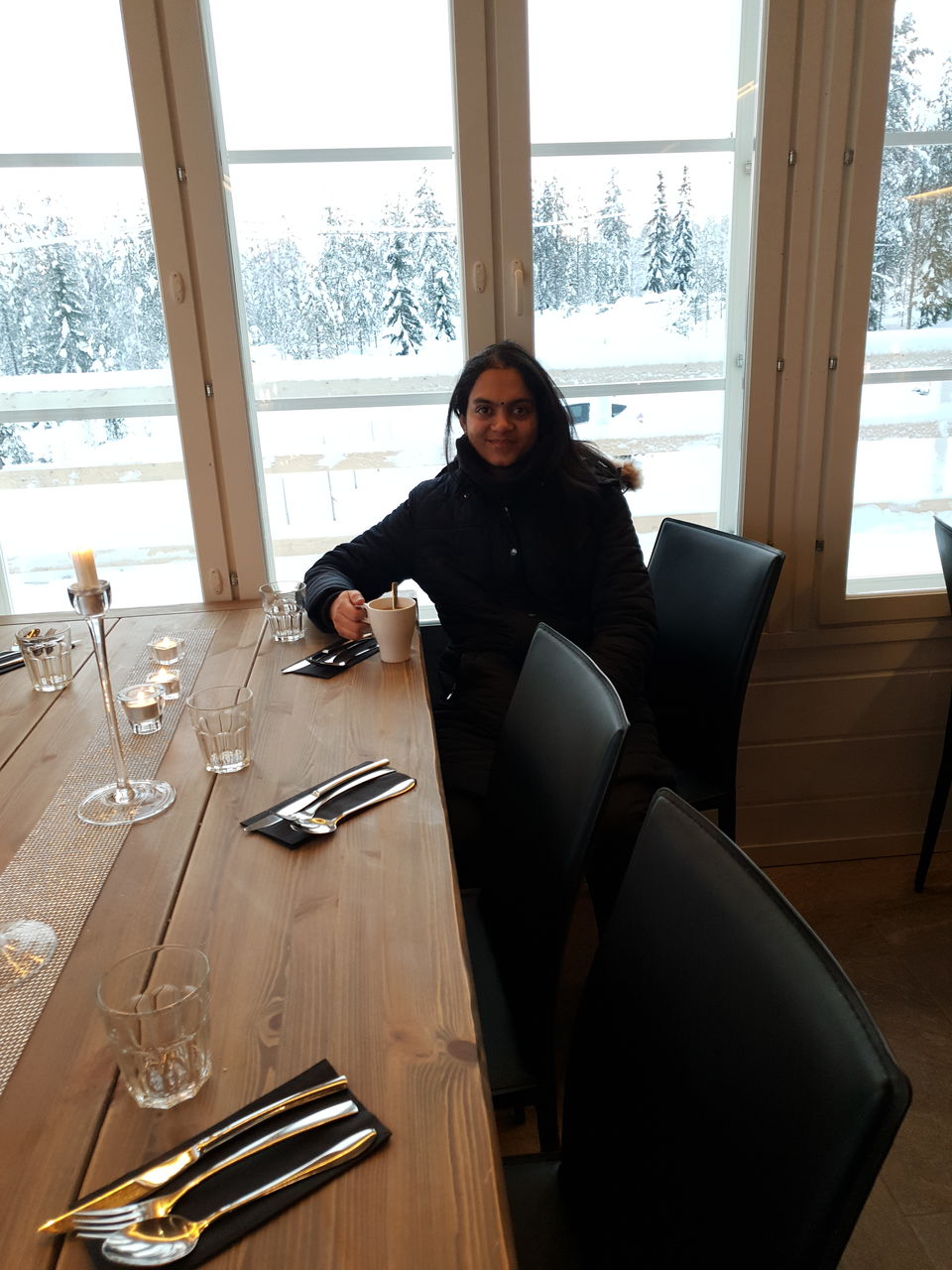 We had booked Santa park ourself for this day. We decided to have some indoor fun when outside temperature is freezing. Underneath the Arctic Circle, deep beneath the ground, lies Santa's secret cavern where it's Christmas all year round!
We hopped on the Magic Train and travelled through enchanting worlds, Earned our very own diploma at Elf School, Undercross the Arctic Circle and entered the cool realm of the Ice Princess,Felt the crispy breath of winter in the Ice Gallery, Enjoyed the jolly Elf Show on the main stage in the Santa Park.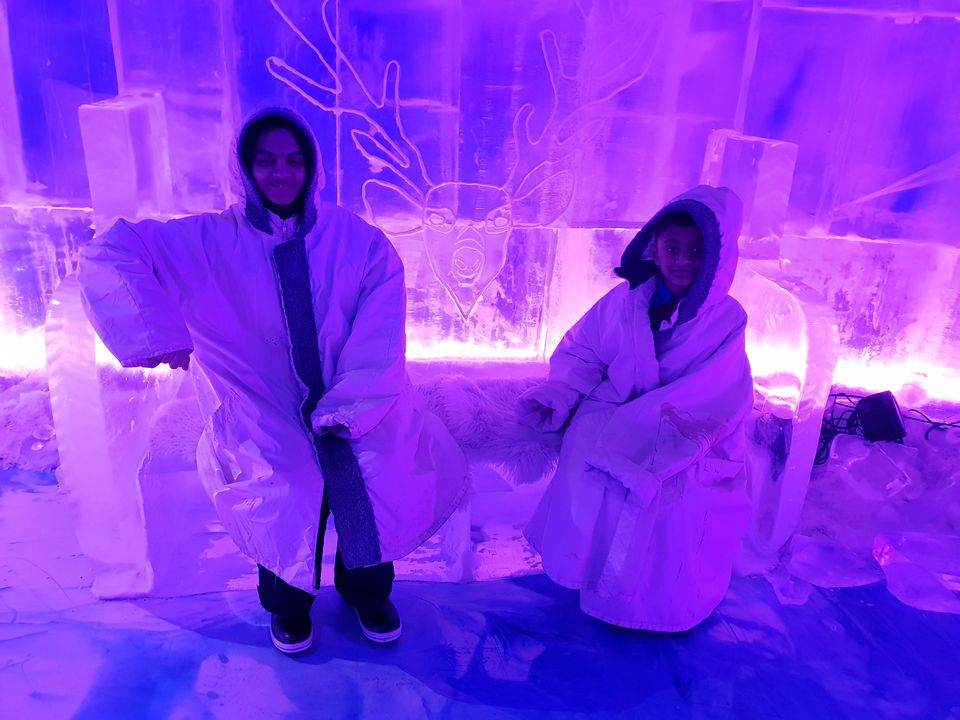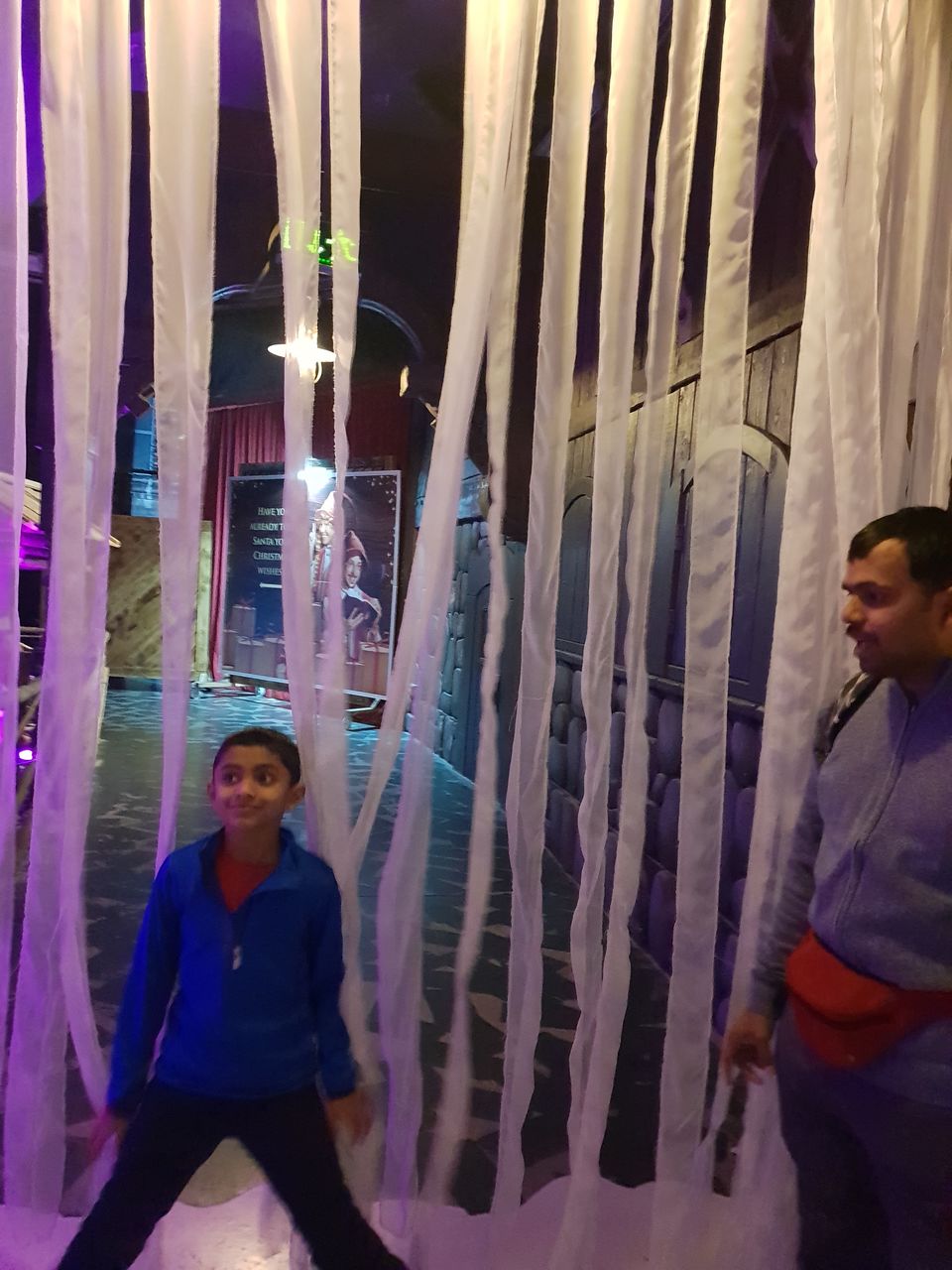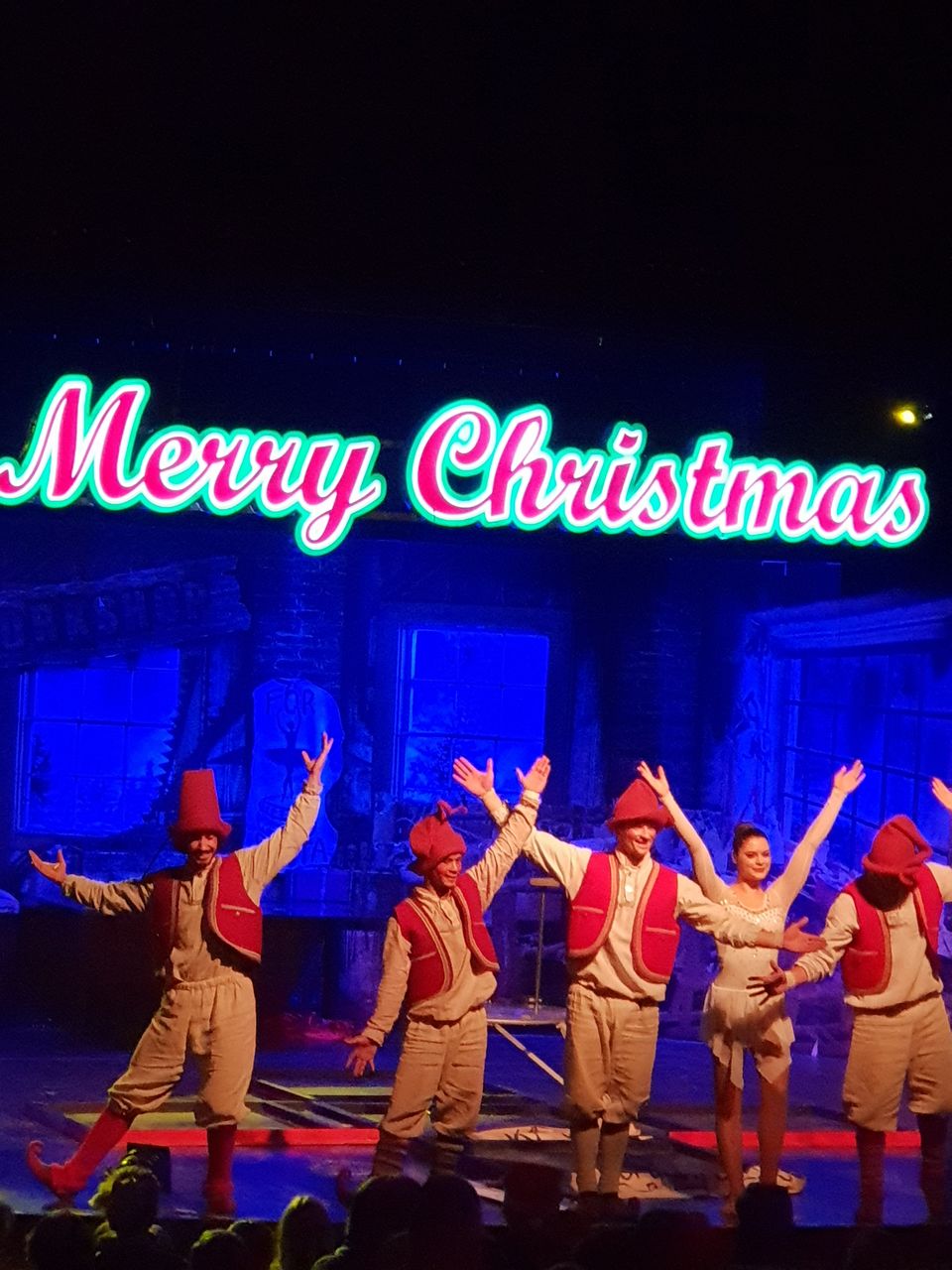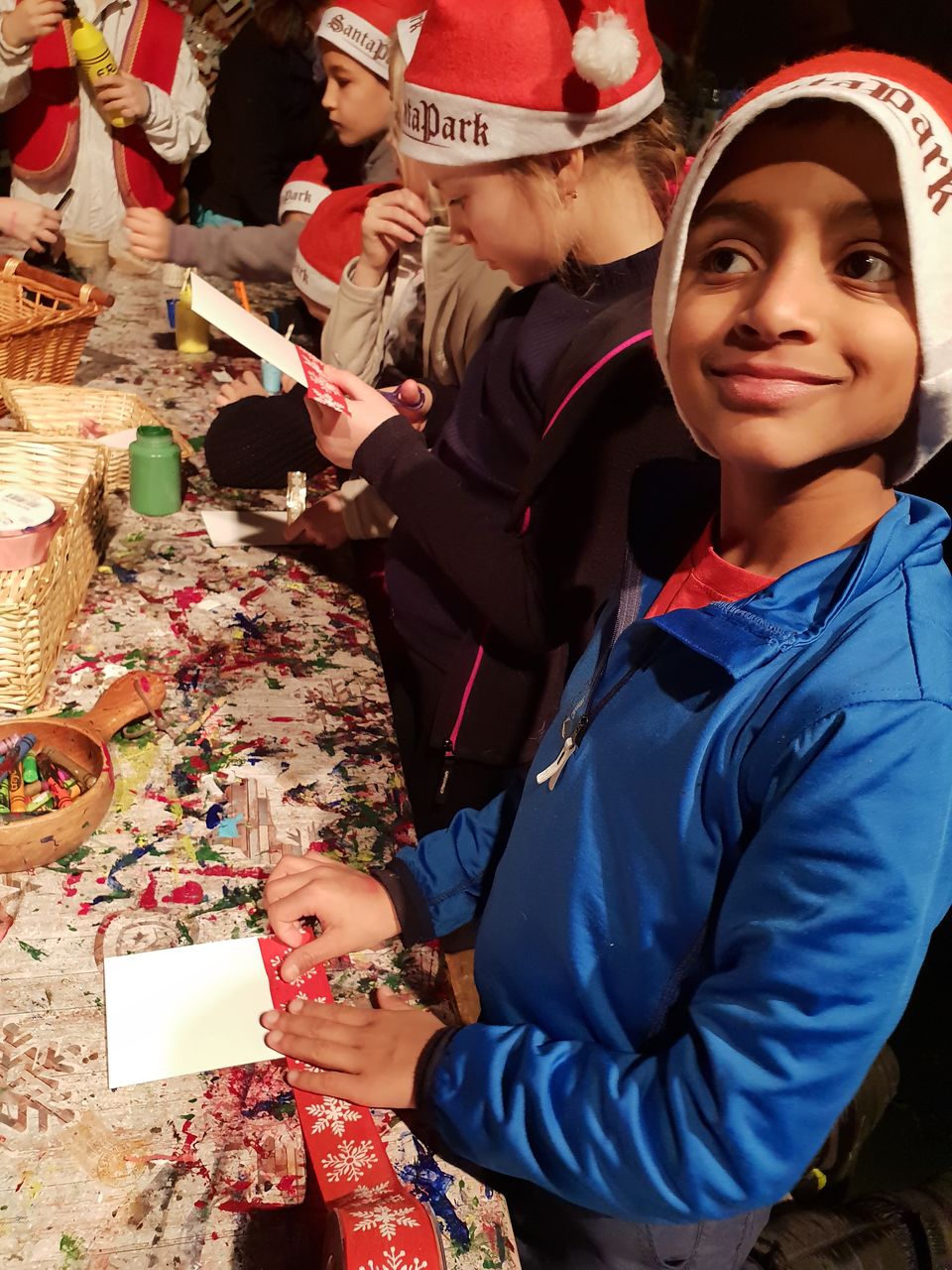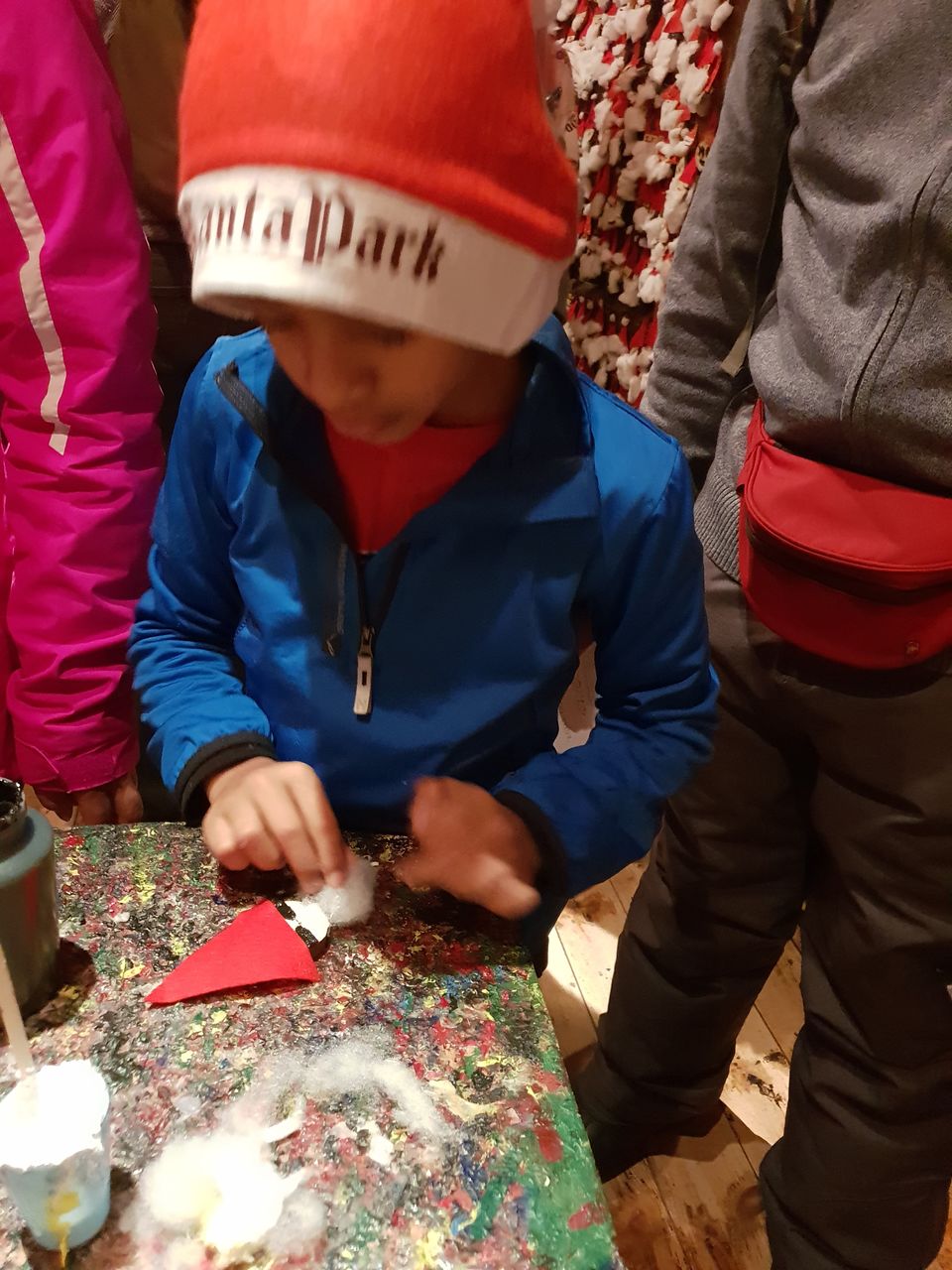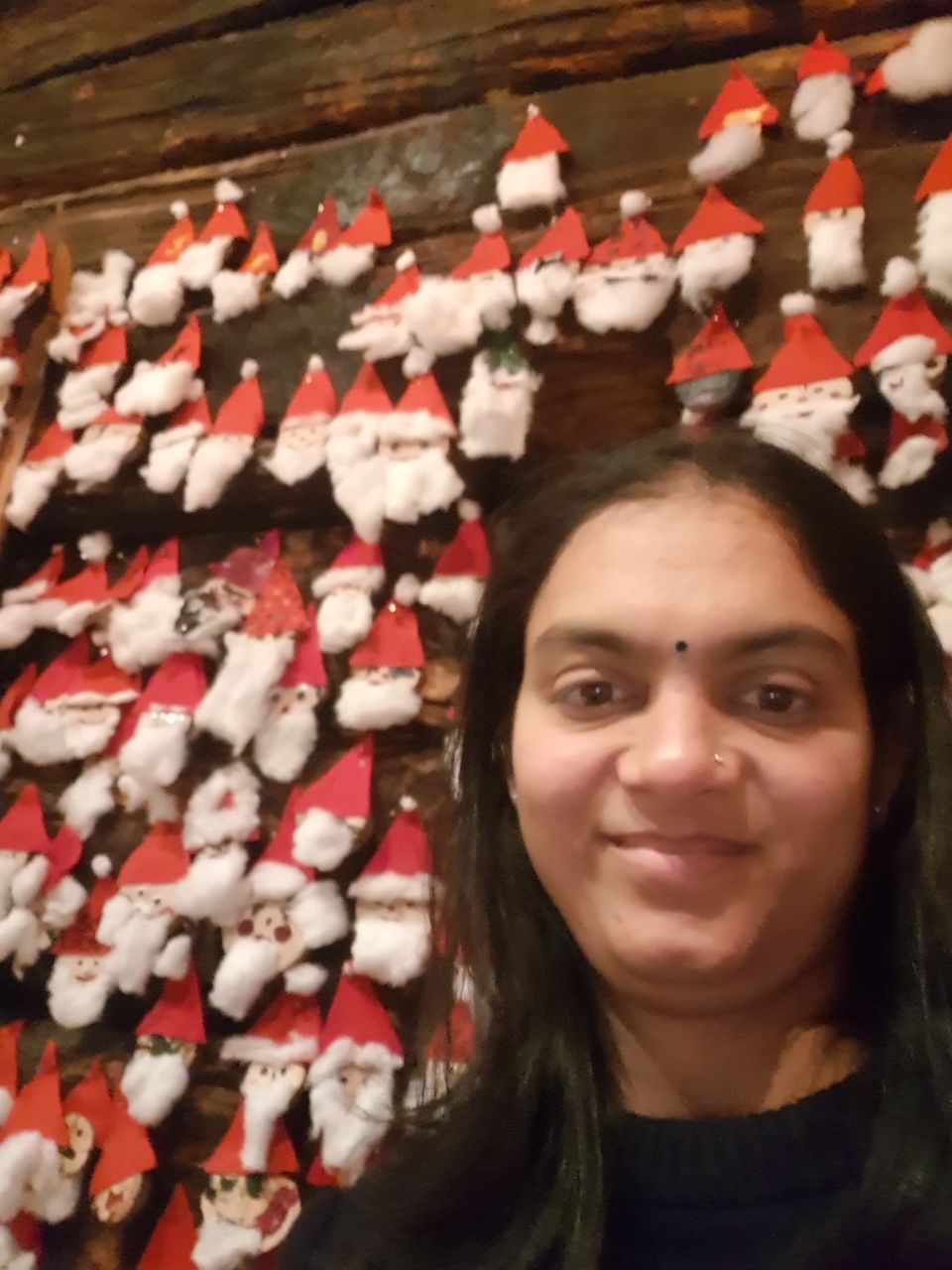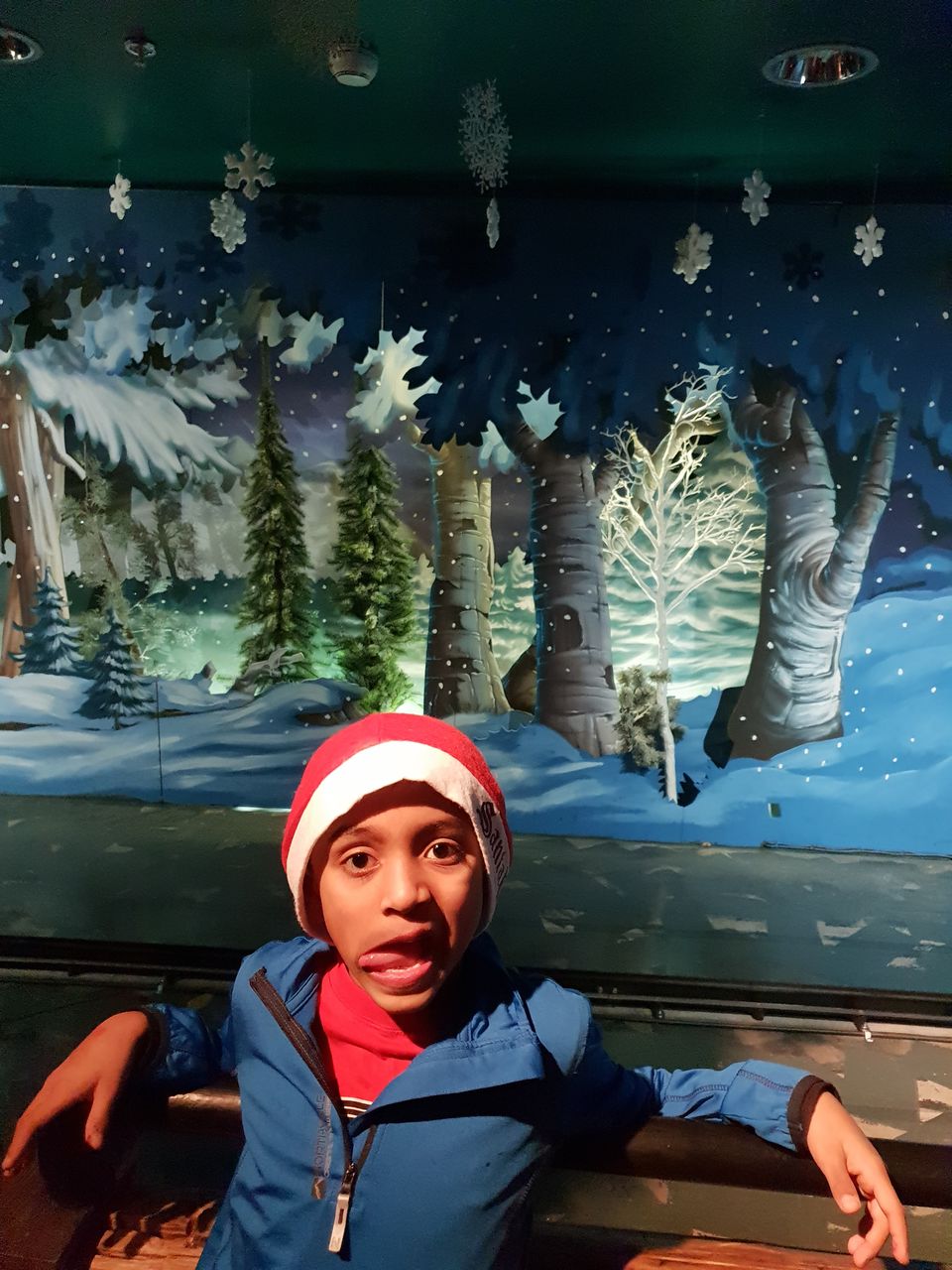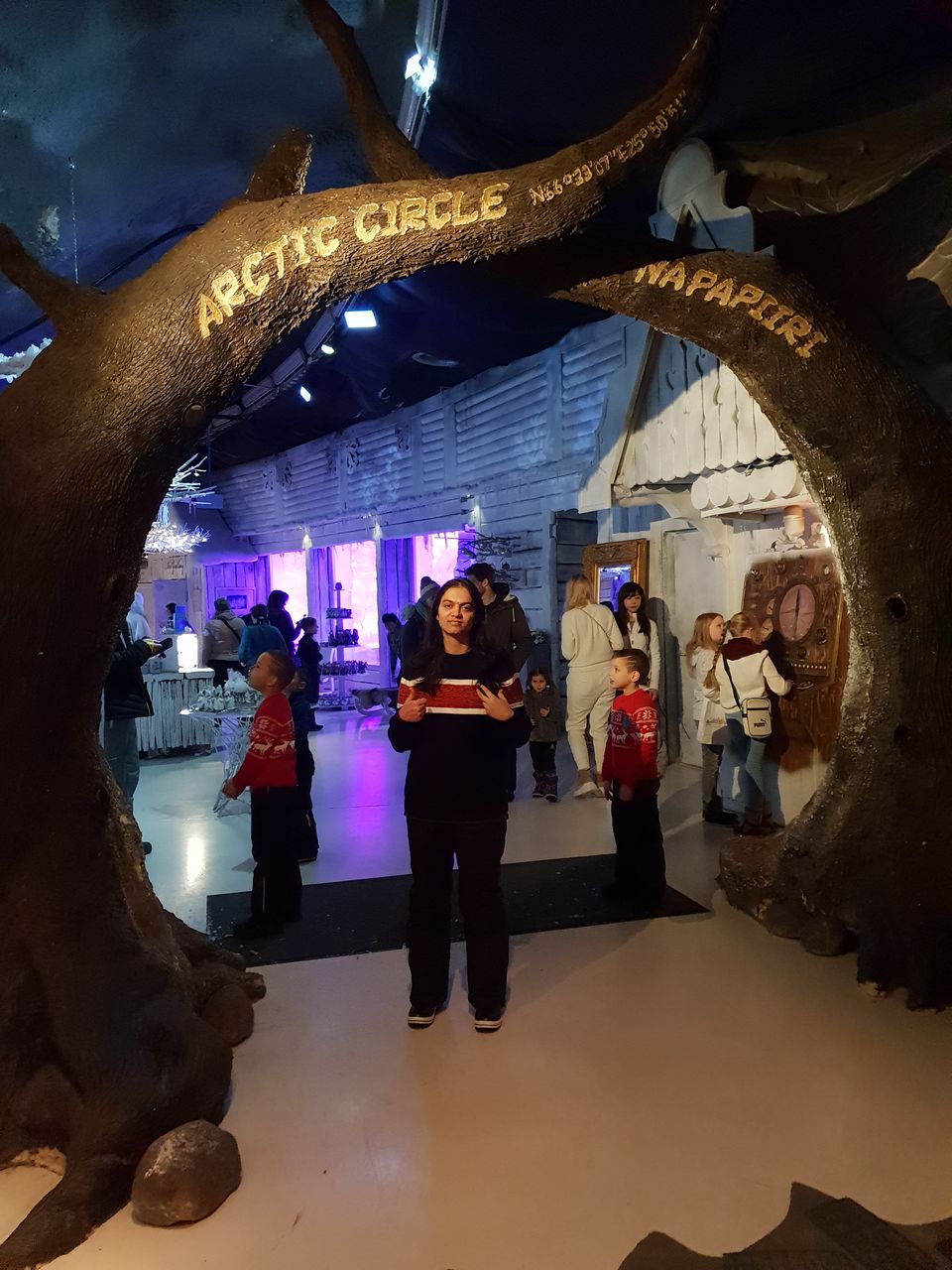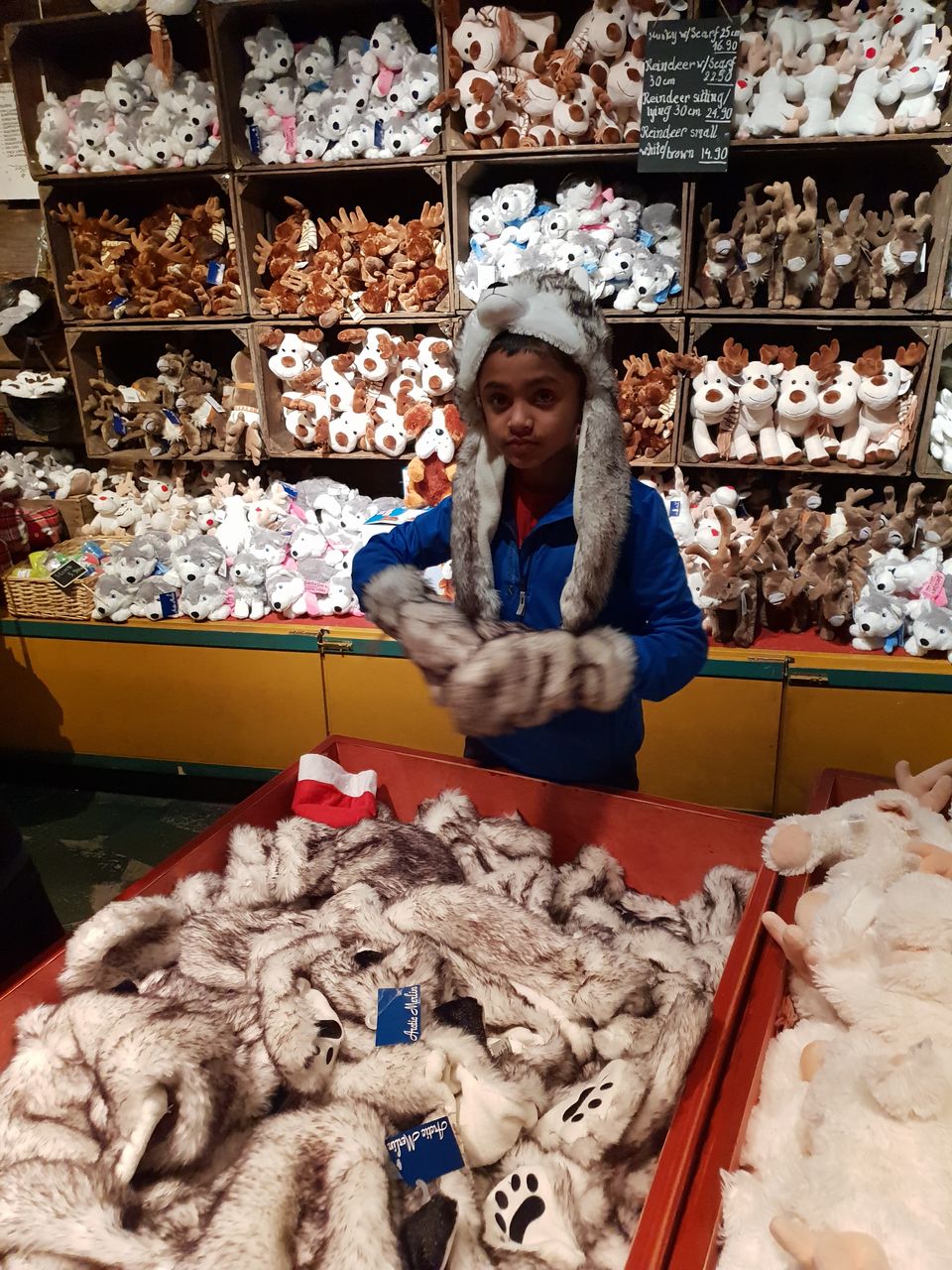 This evening we had heavy snowfall and in-spite of that, my son enjoyed slides in the snow hill near to our hotel for the rest of the evening.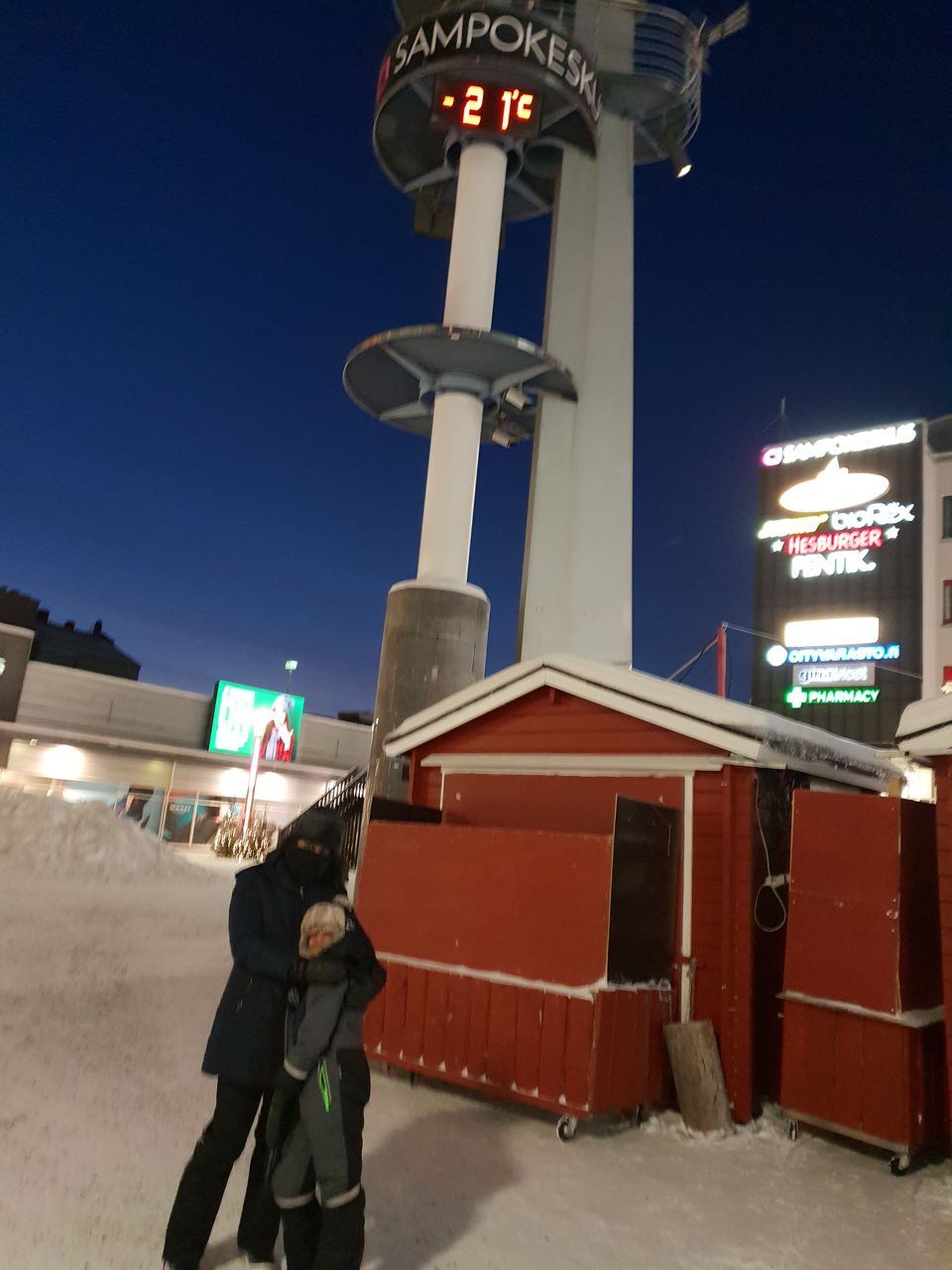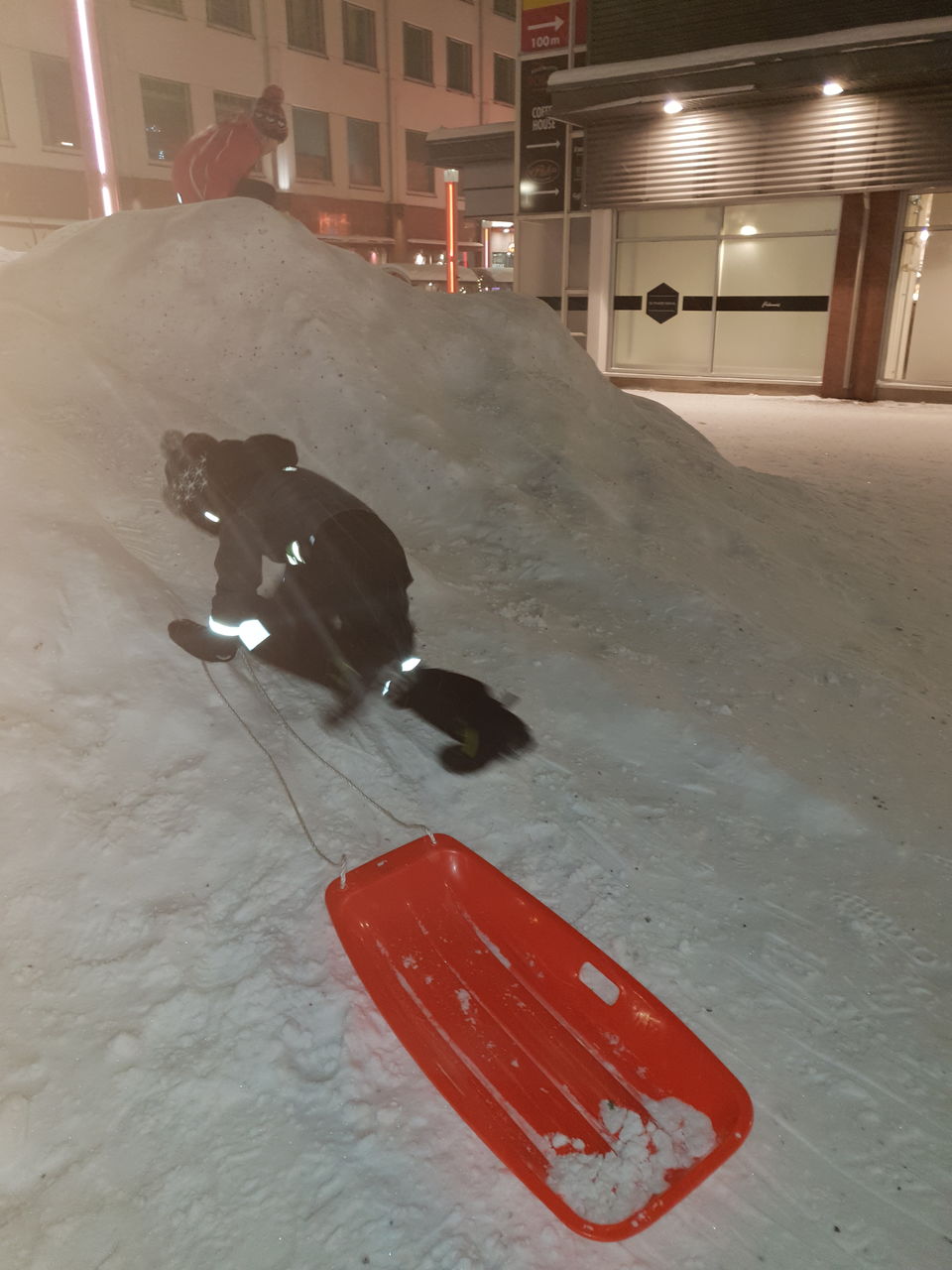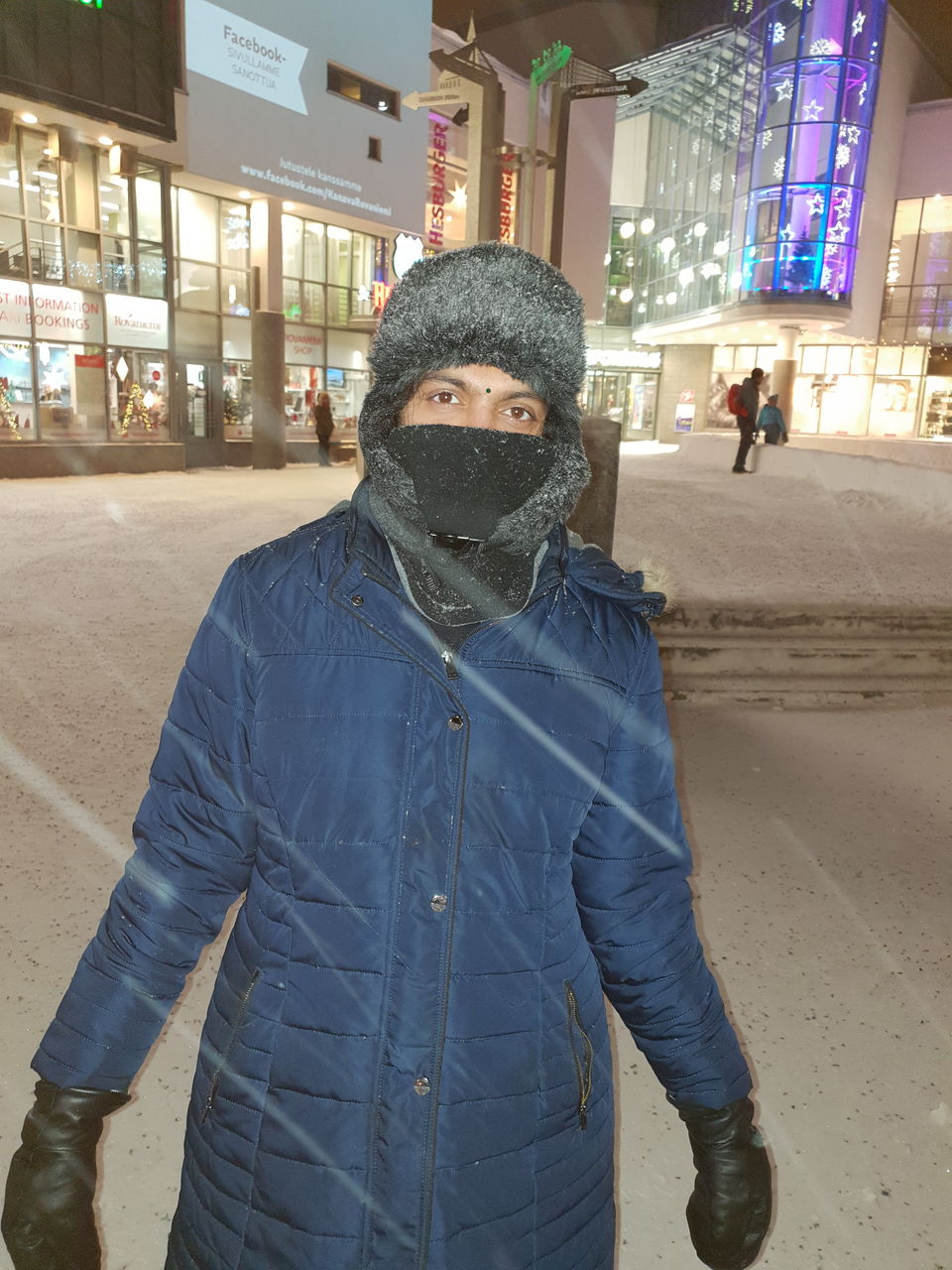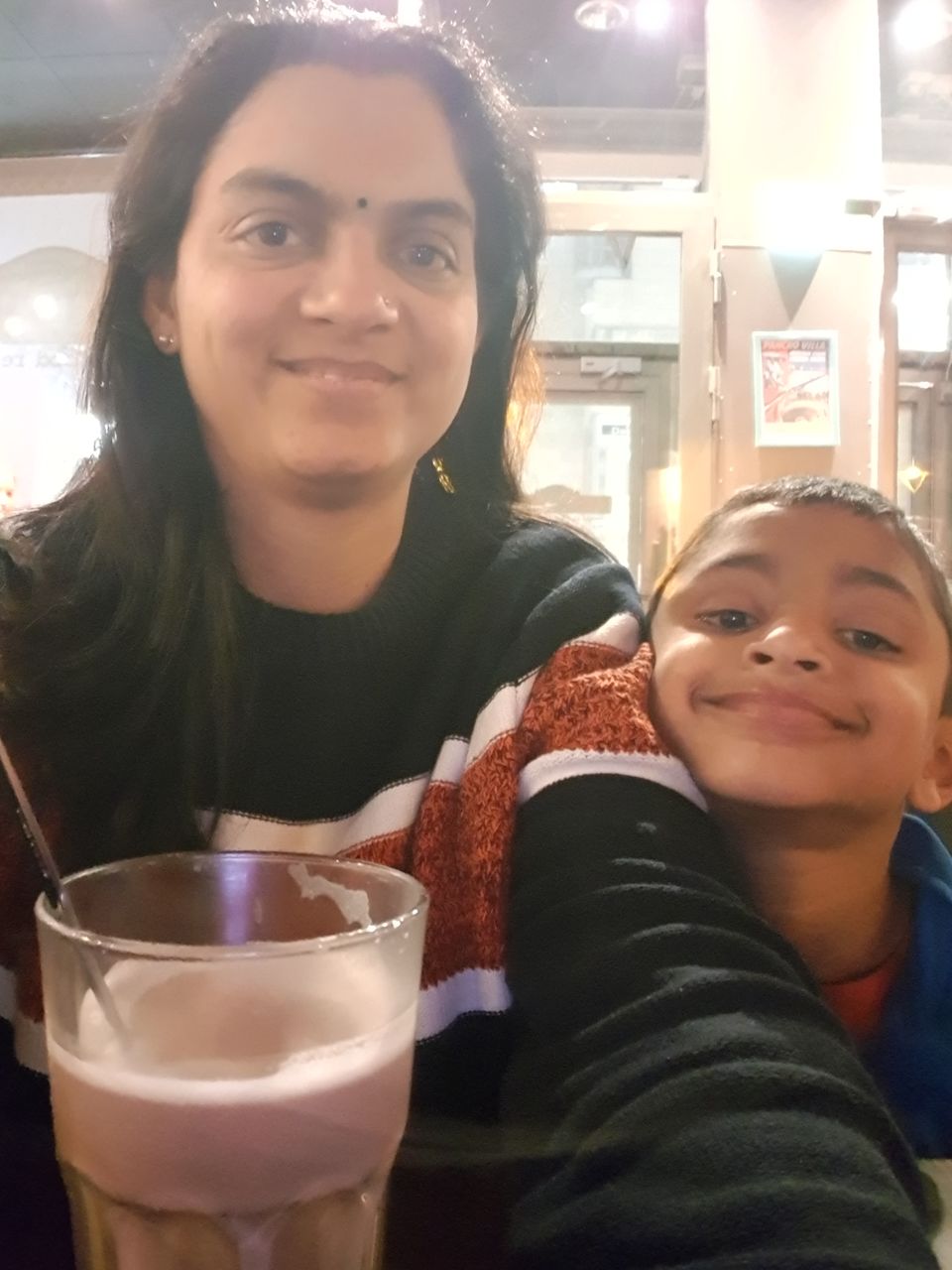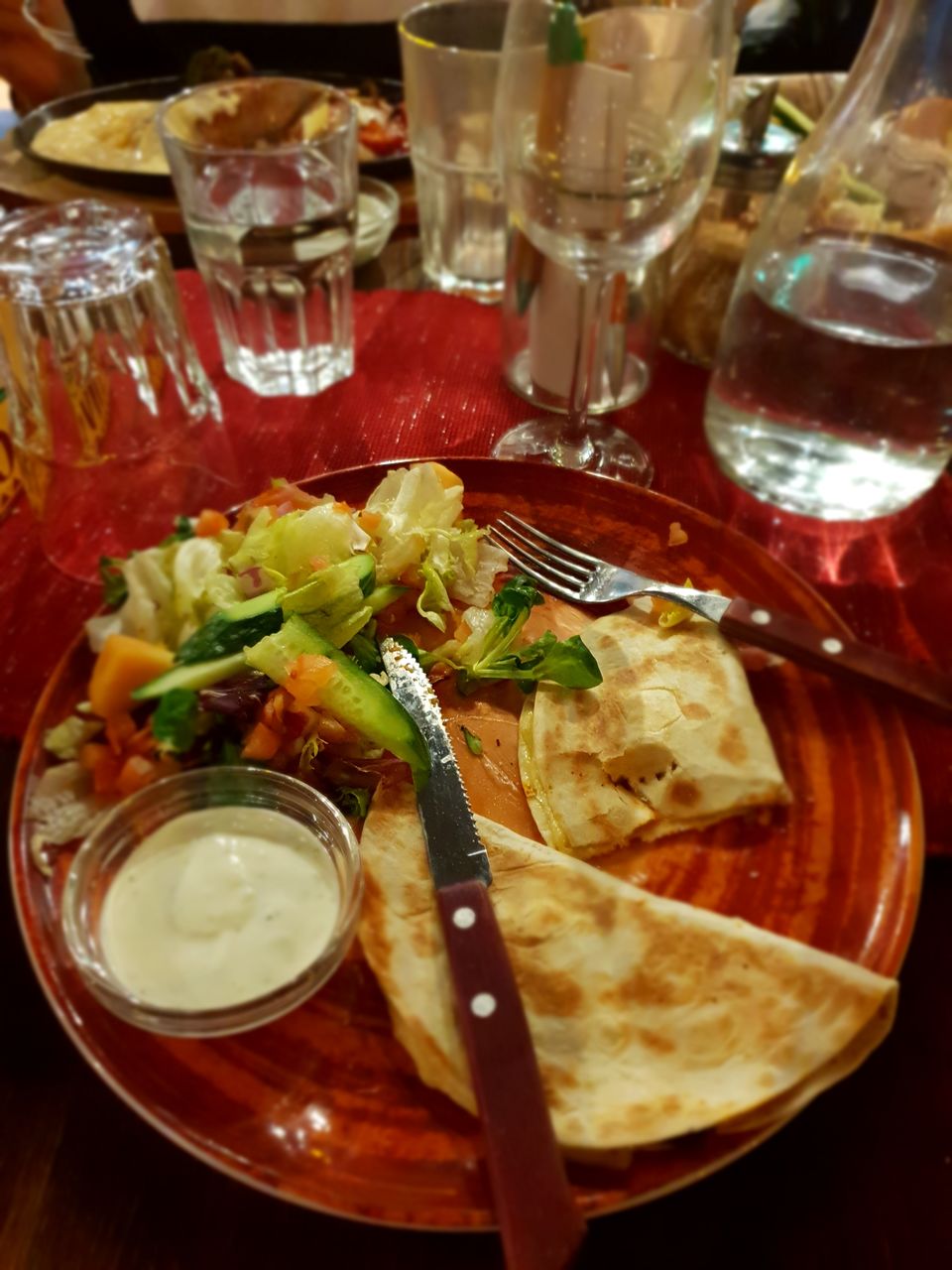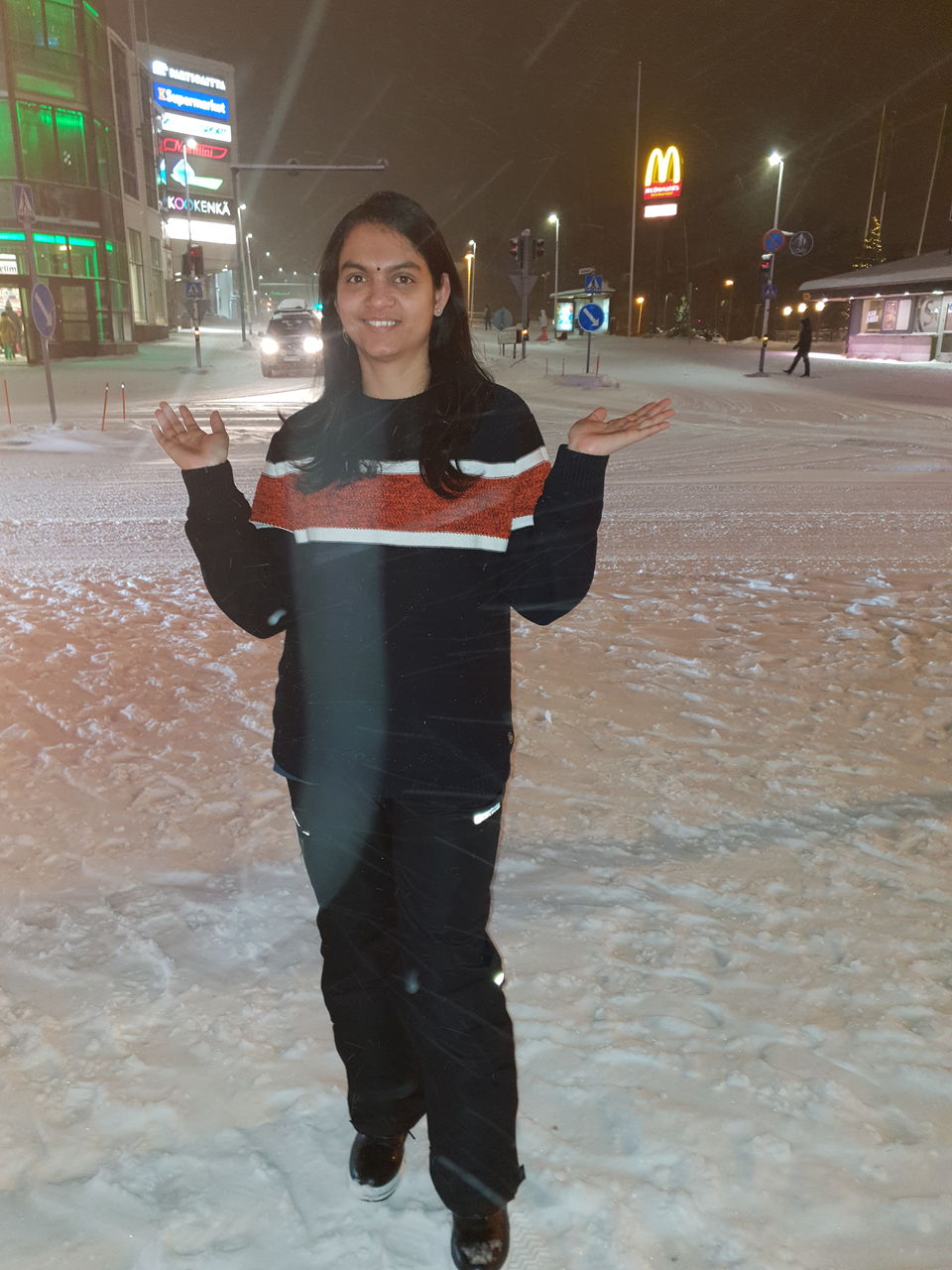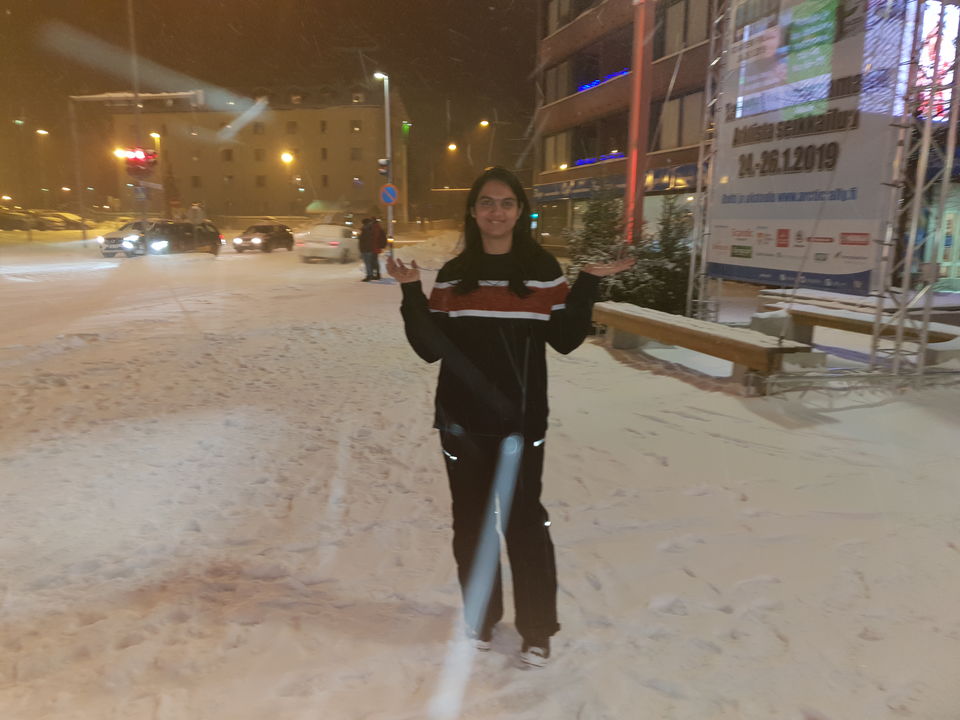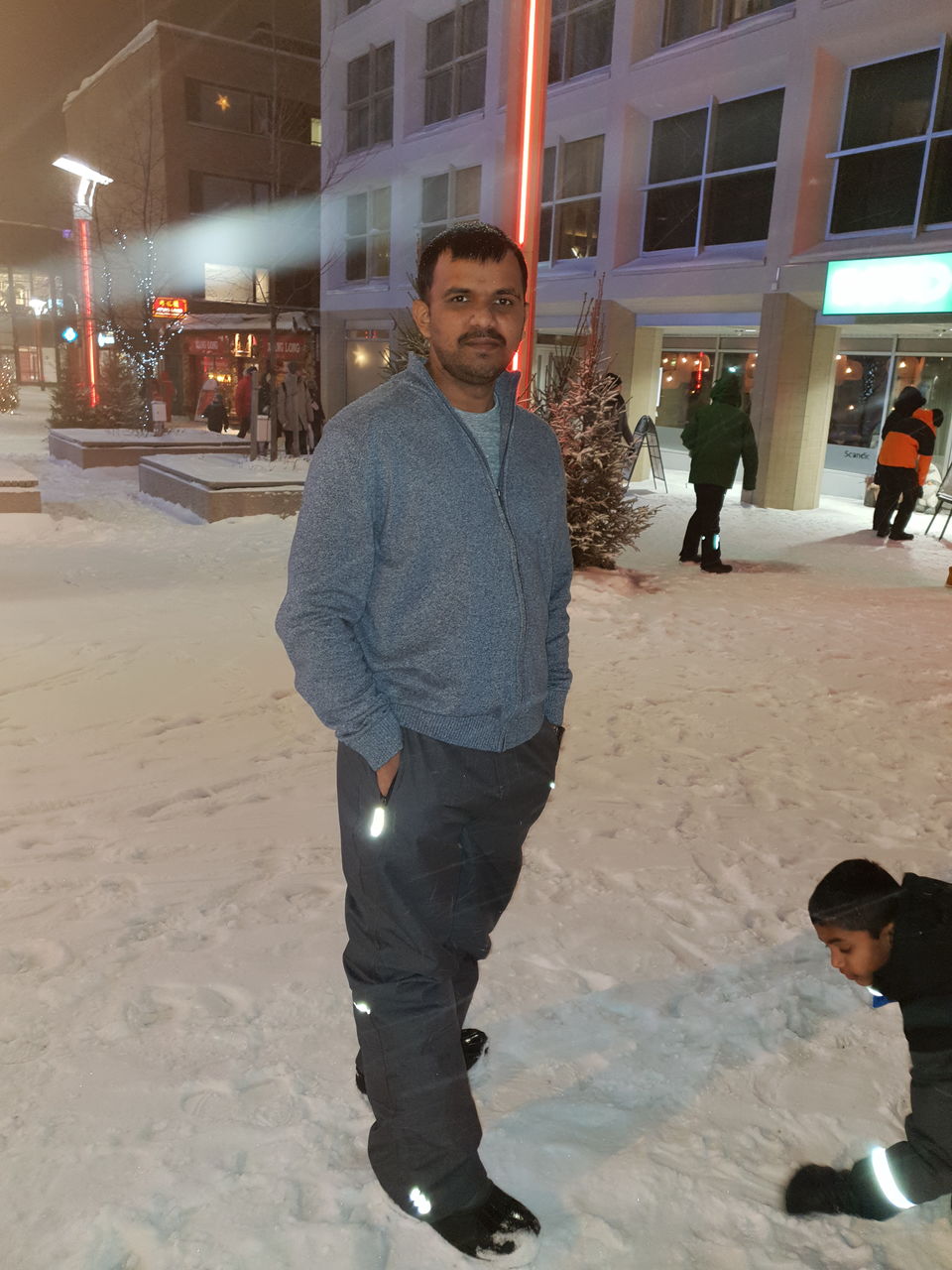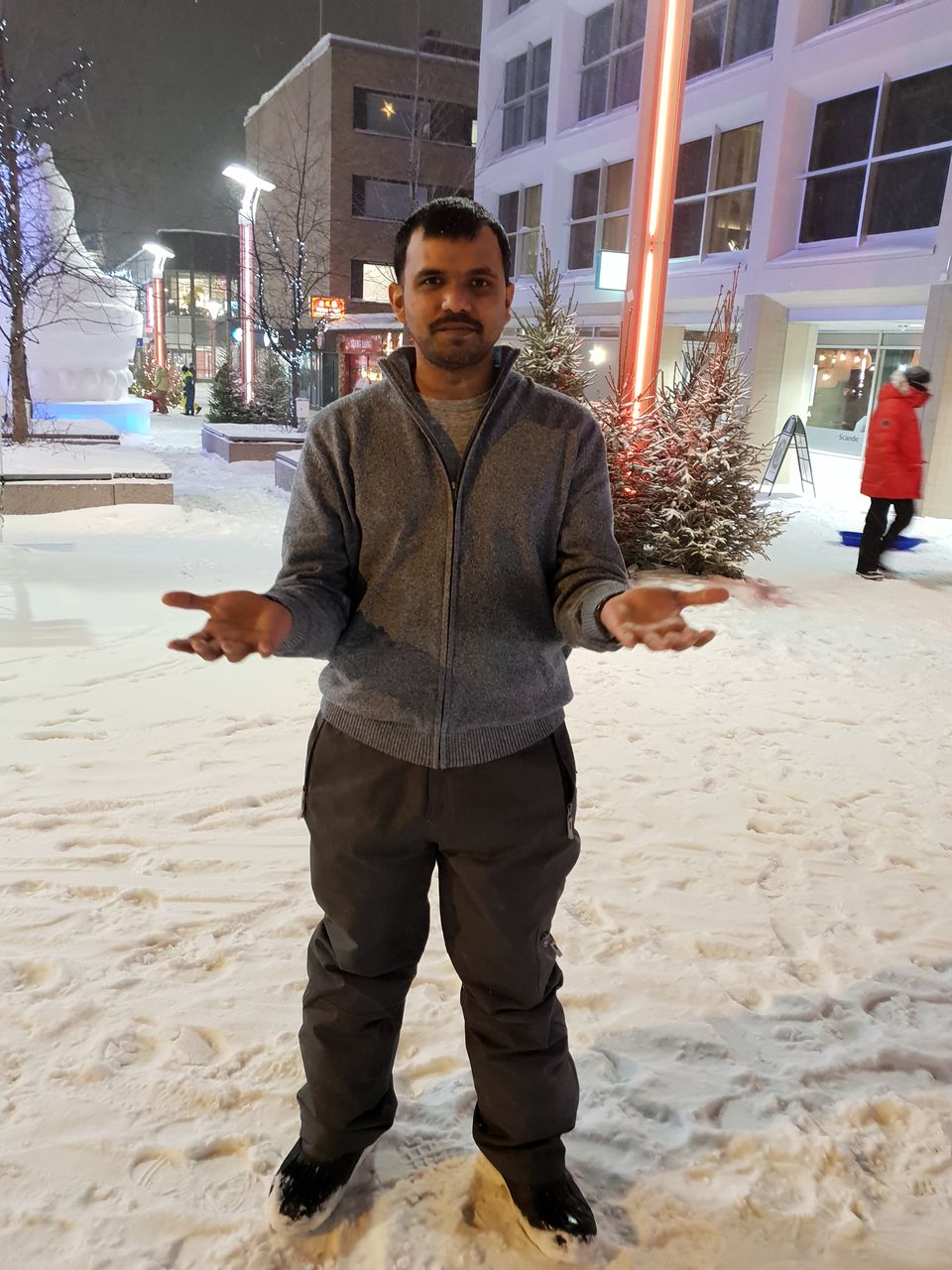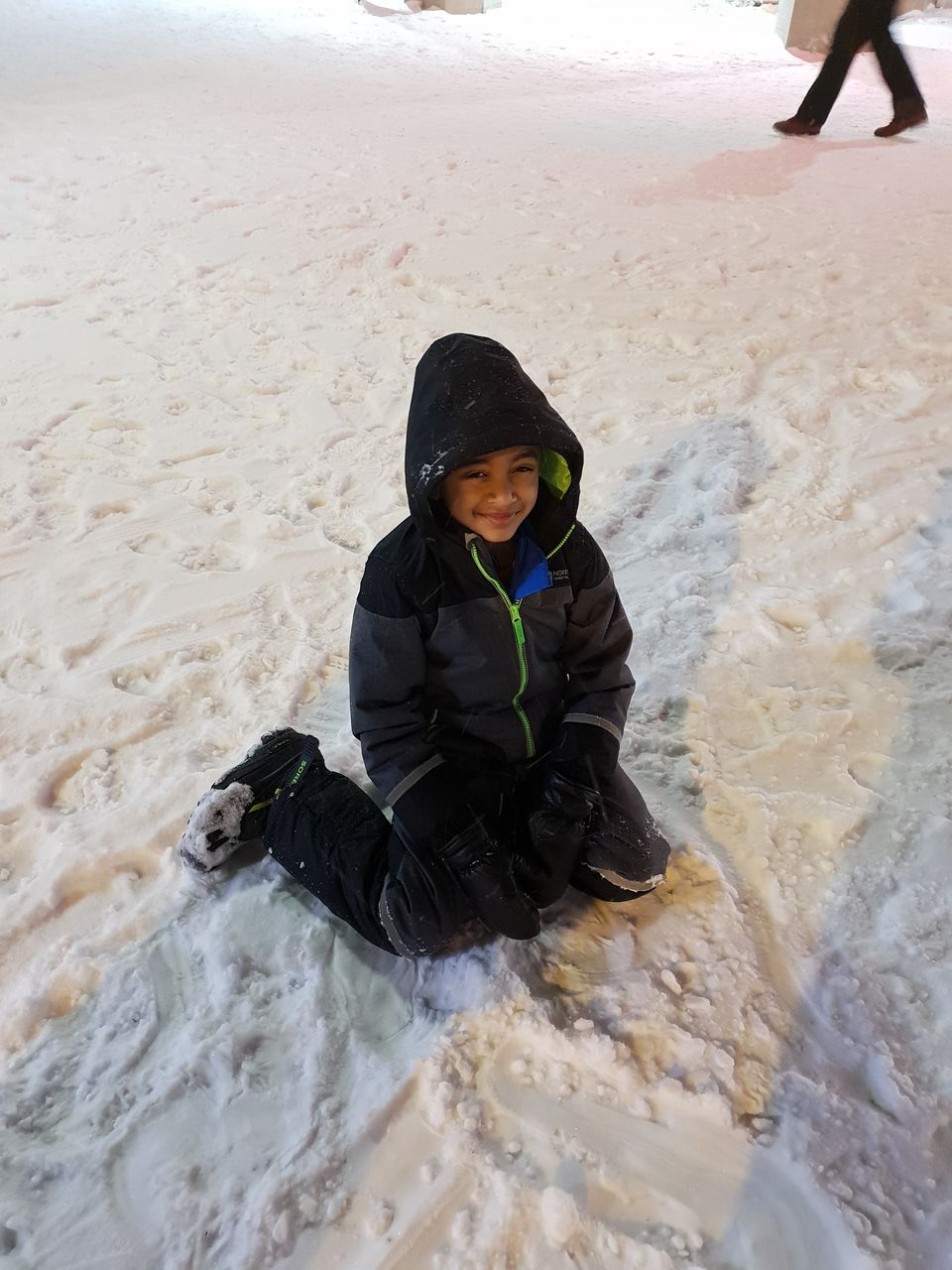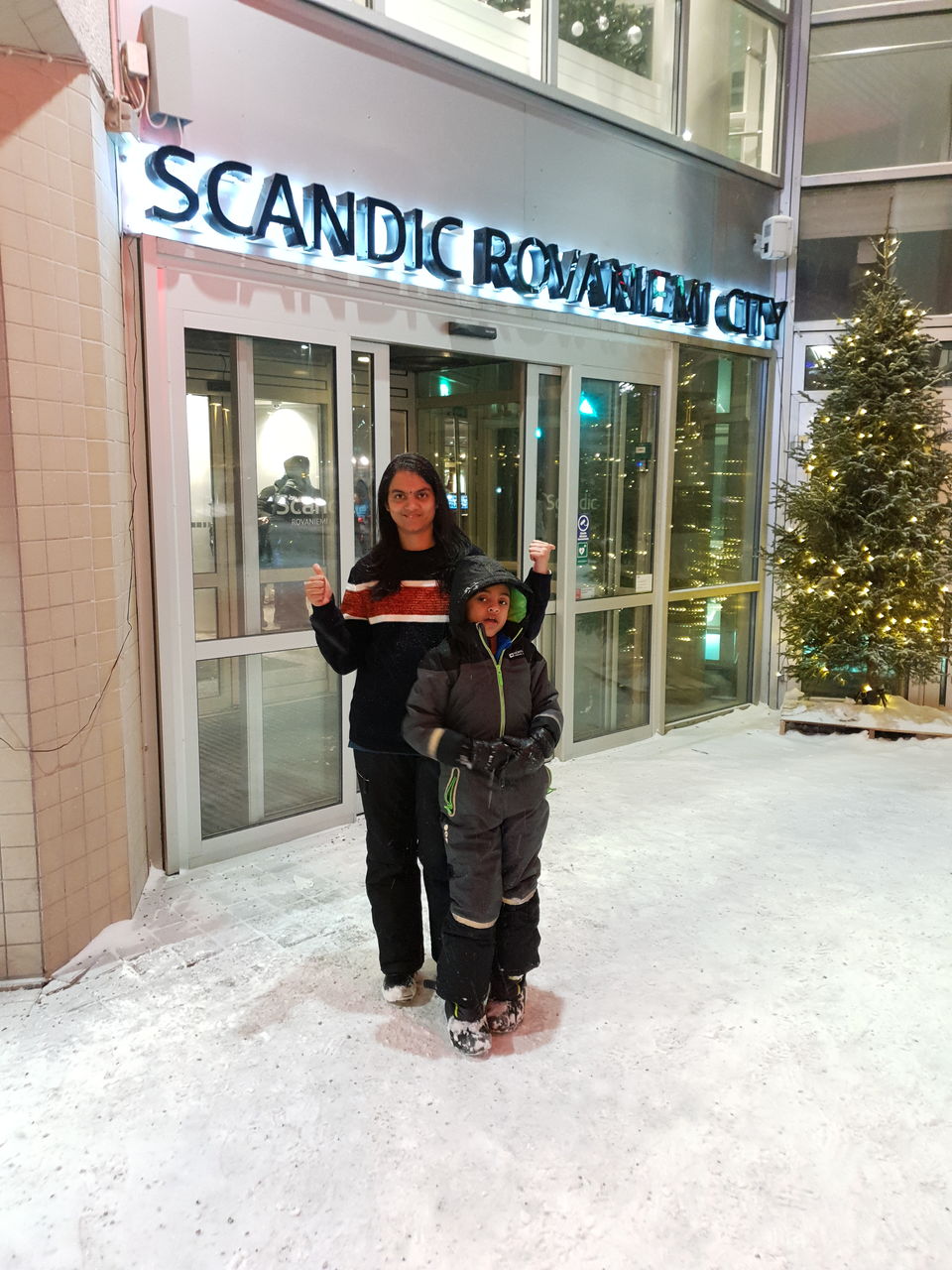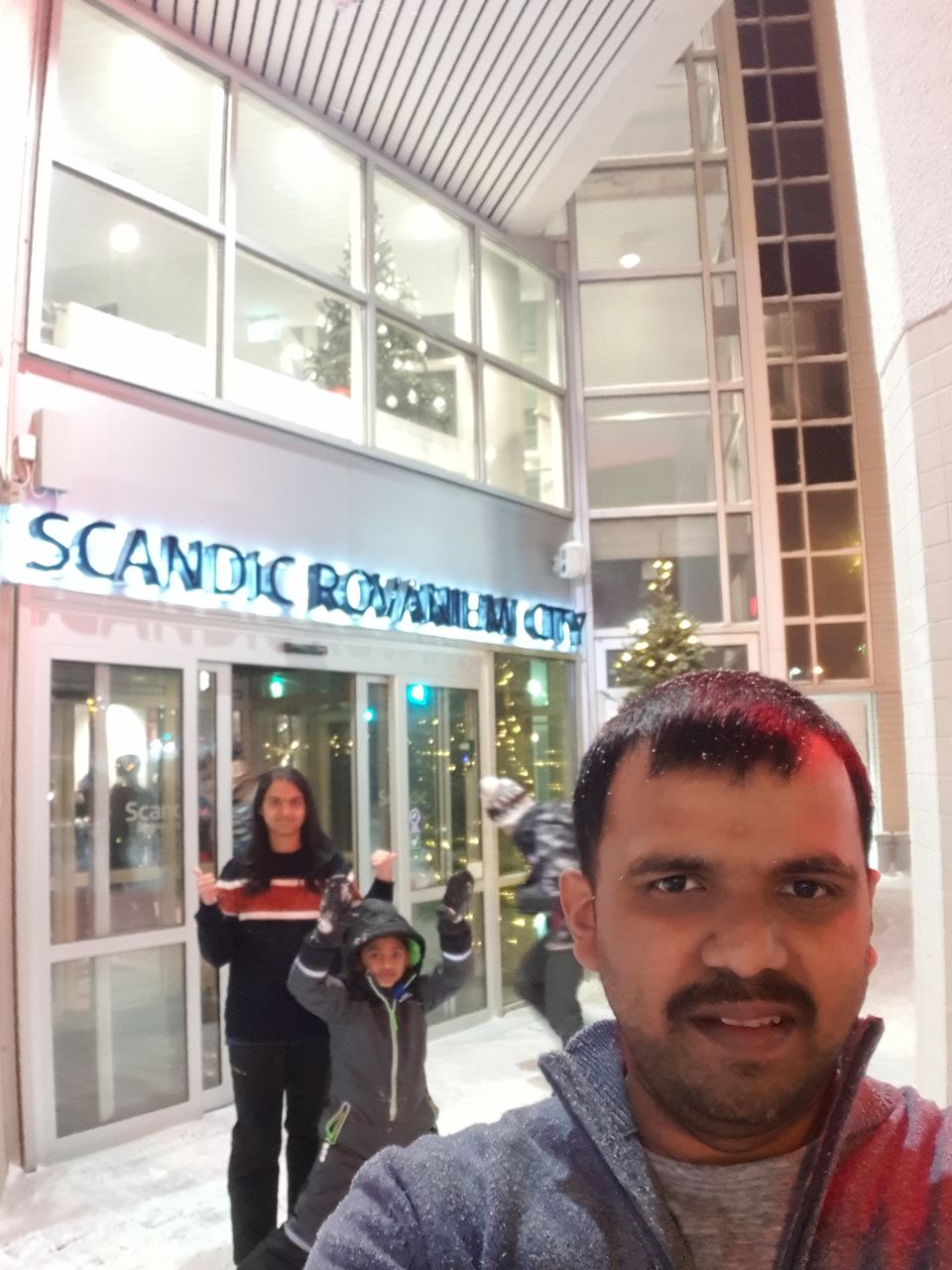 Local Reindeer farm visit and safaris
Next day was our last day of tours in Rovaniemi and how can we go back without experiencing traditional Reindeer safari. We were again promptly picked up from hotel and we visited a local reindeer farm and learnt a lot about local life with these wild Reindeer's.
These semi-domesticated animals have their own spacious life where they spend their, I guess you could say "winter holidays". Reindeer's are kept in the corral during the coldest part of the year, for the time when the food supply is at its worst due to the heavy covers of snow. Usually this period takes about four to five months, from December to May but it depends on the weather. This way they are kept in good condition and safe from the predators that stalk them in the wilderness; lynxes, wolves and wolverines are a constant threat. At other times they roam free in the wilderness and during the worst mosquito period, they withdraw into the low sheds built to protect them from mosquitoes and other blood-sucking insects. In early winter, the reindeer are gathered into a roundup pen for the earmarking of calves and for slaughter.
Calves belong to the owner owning the mother. Each herd group have their own ear marking to recognize their Reindeer's. One can also have many but they are unique and registered in reindeer community and below is one of the ear marking of our host.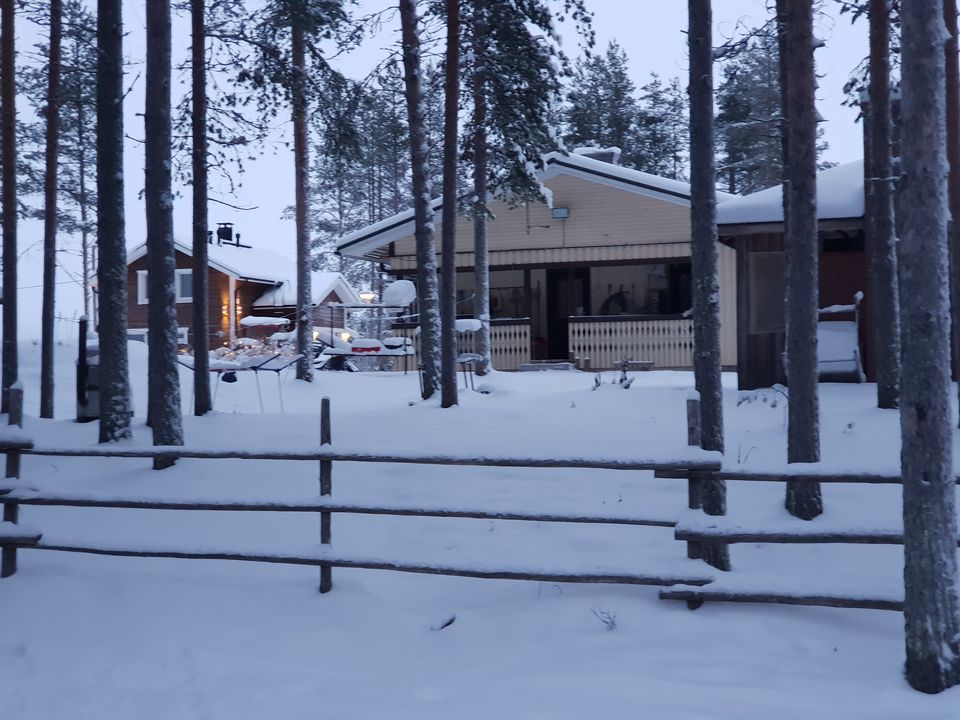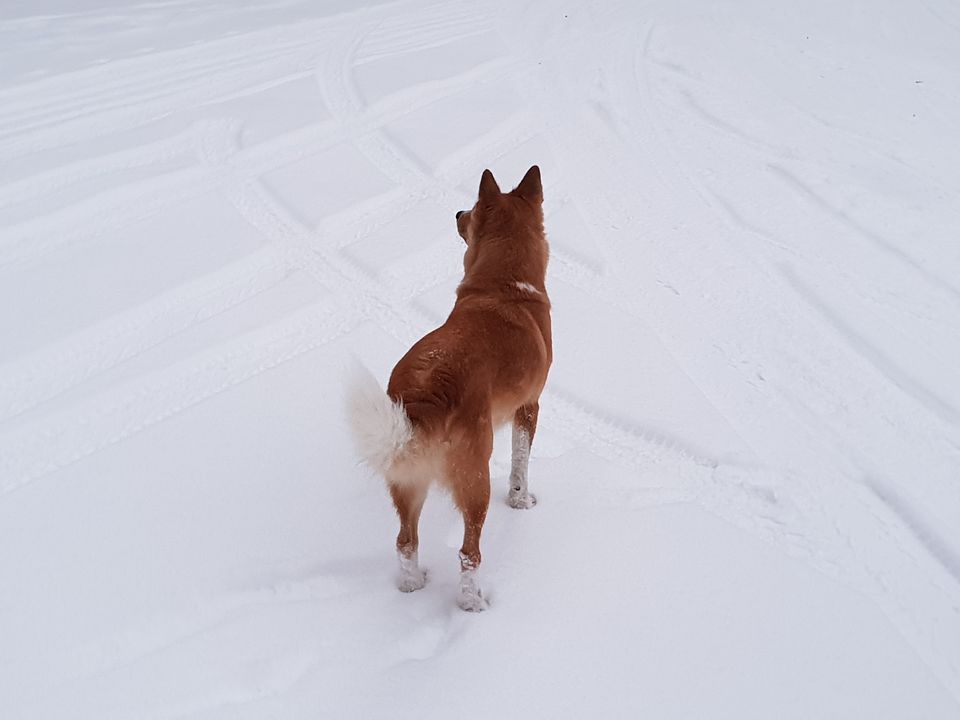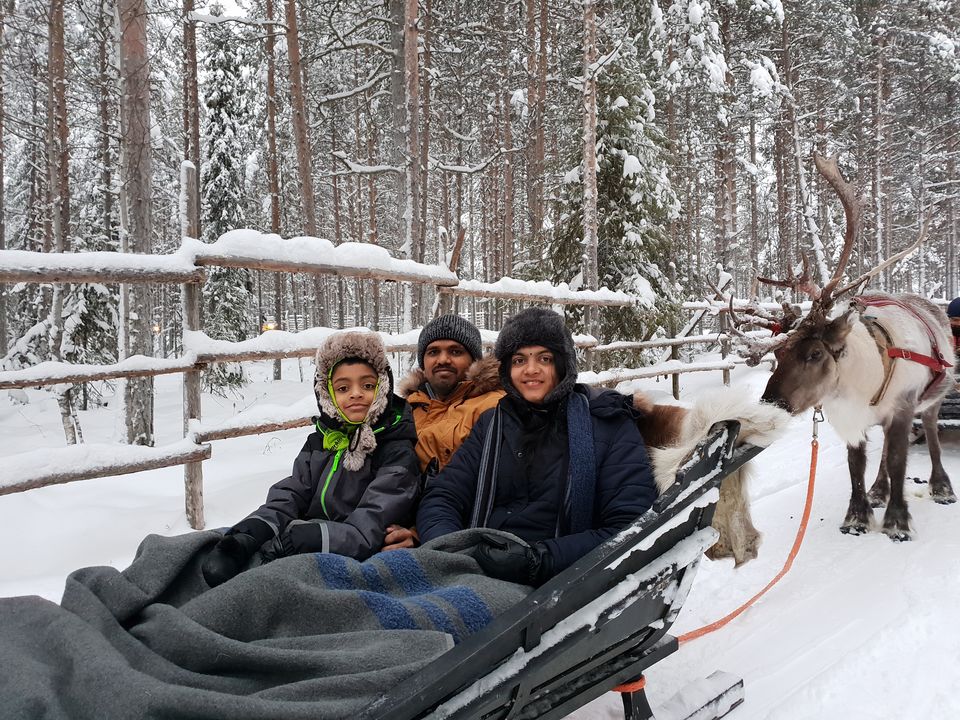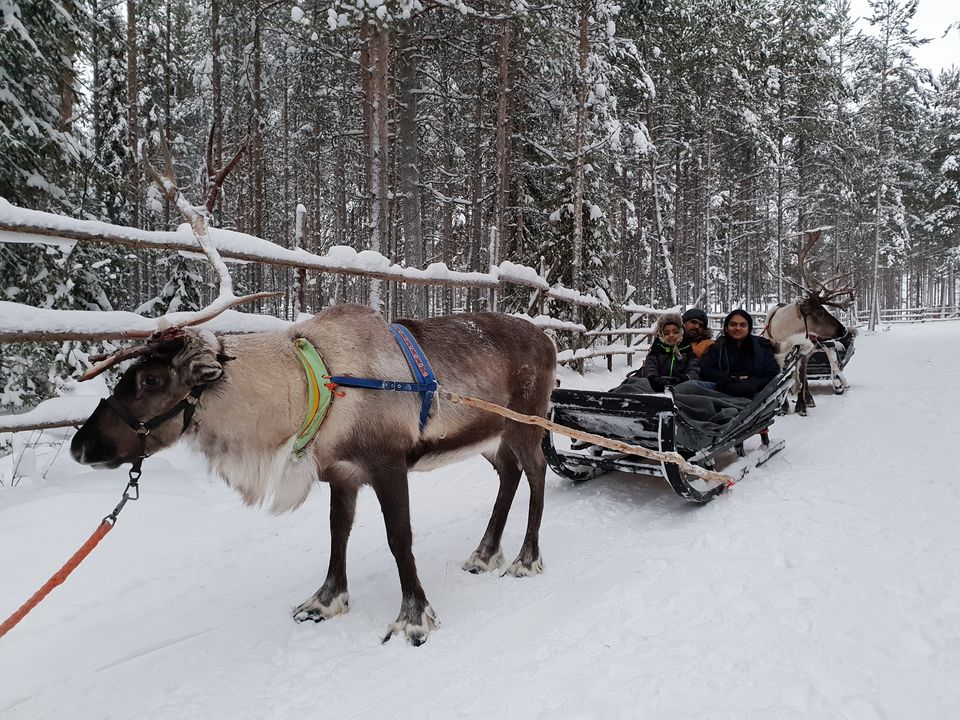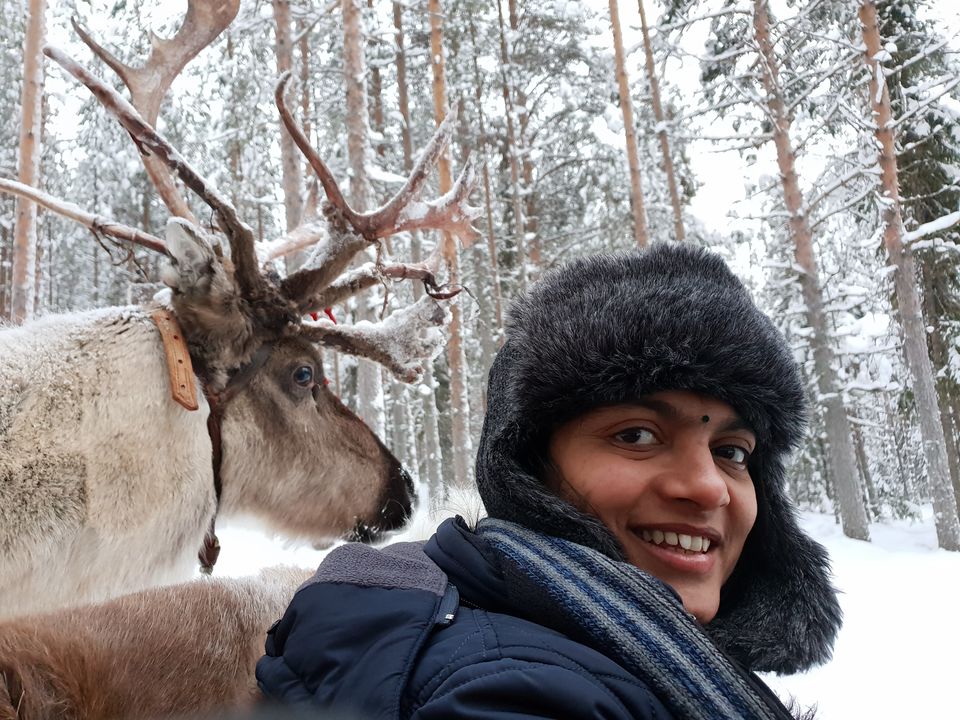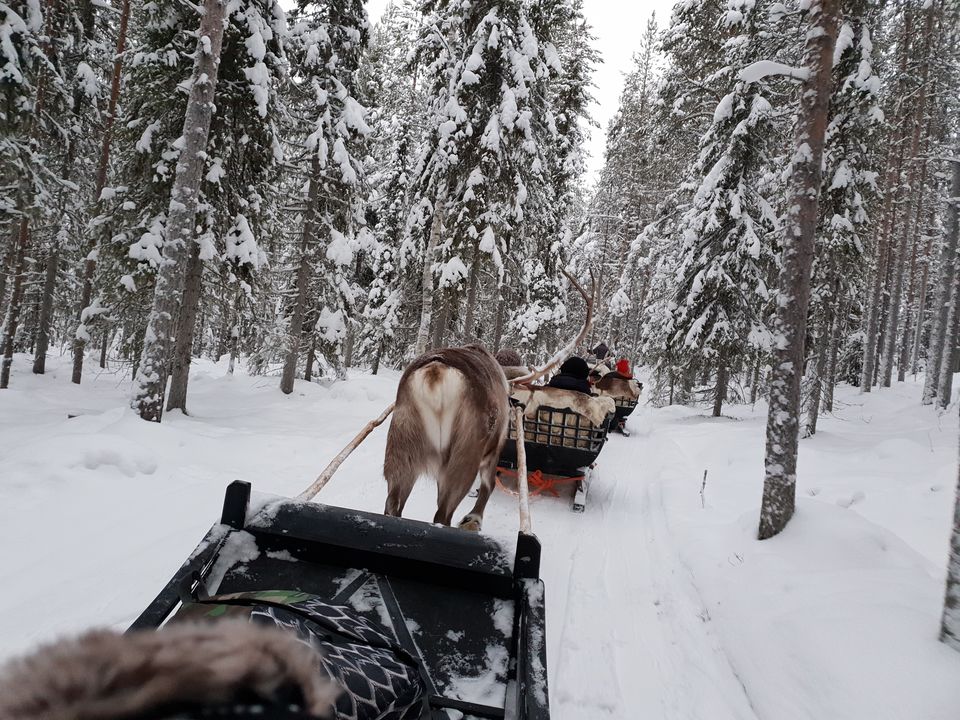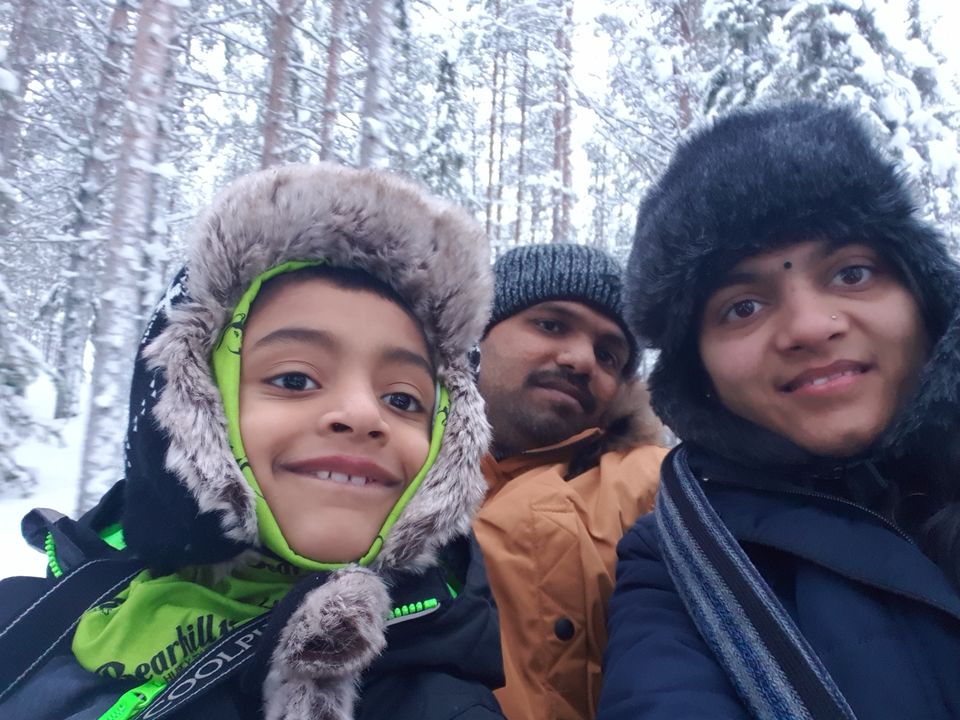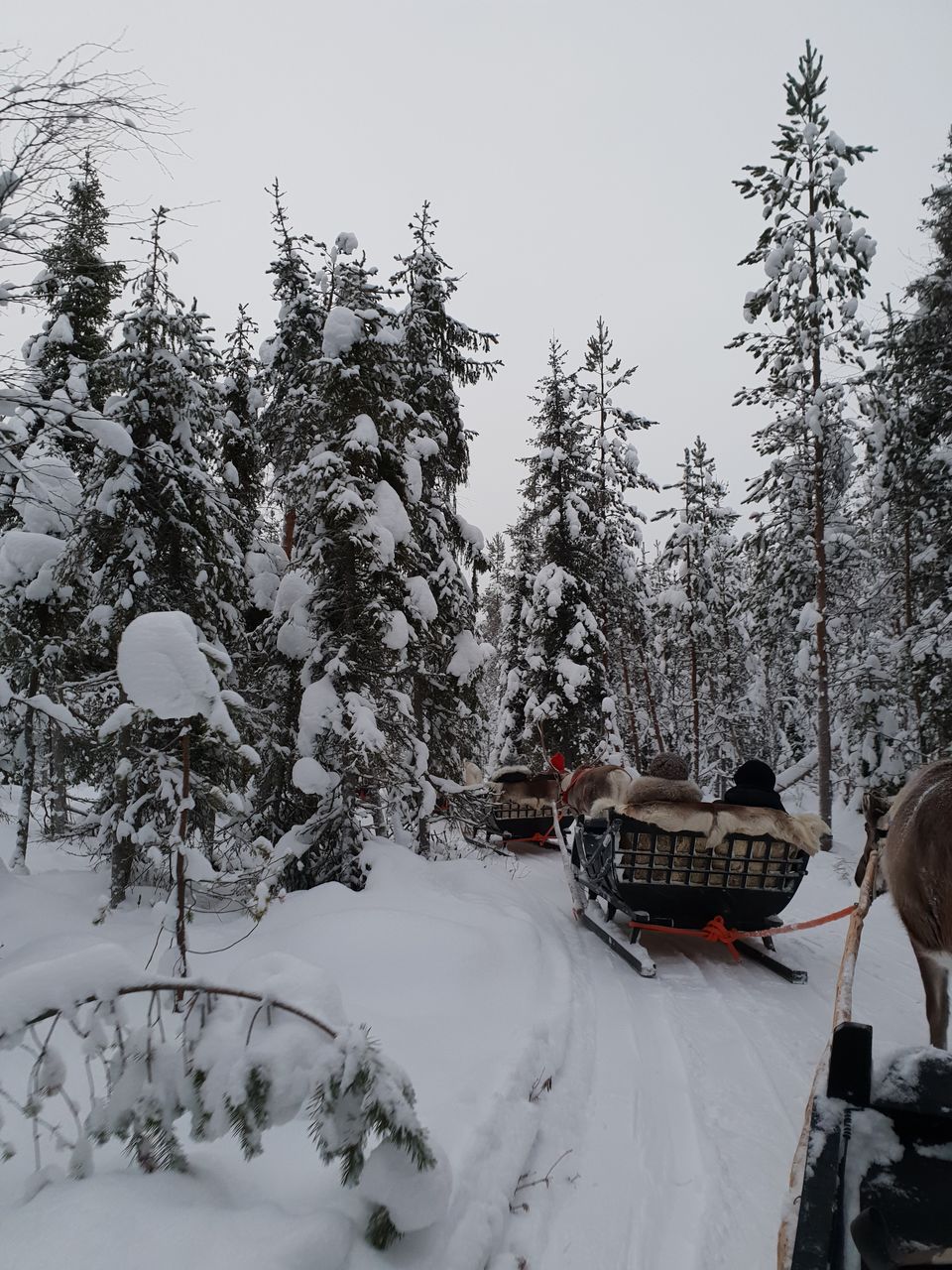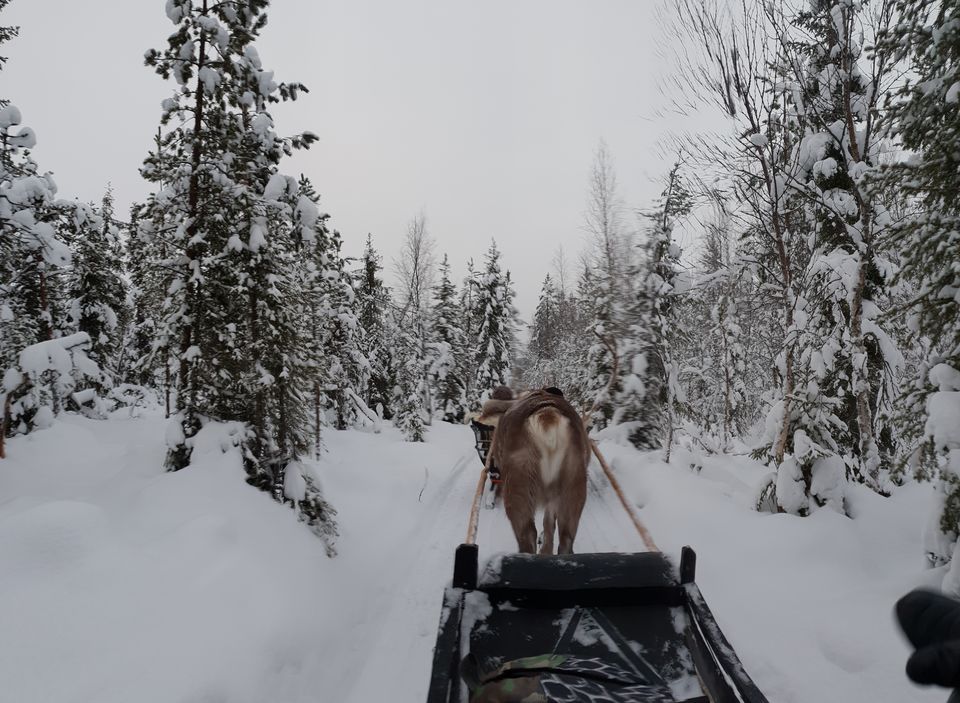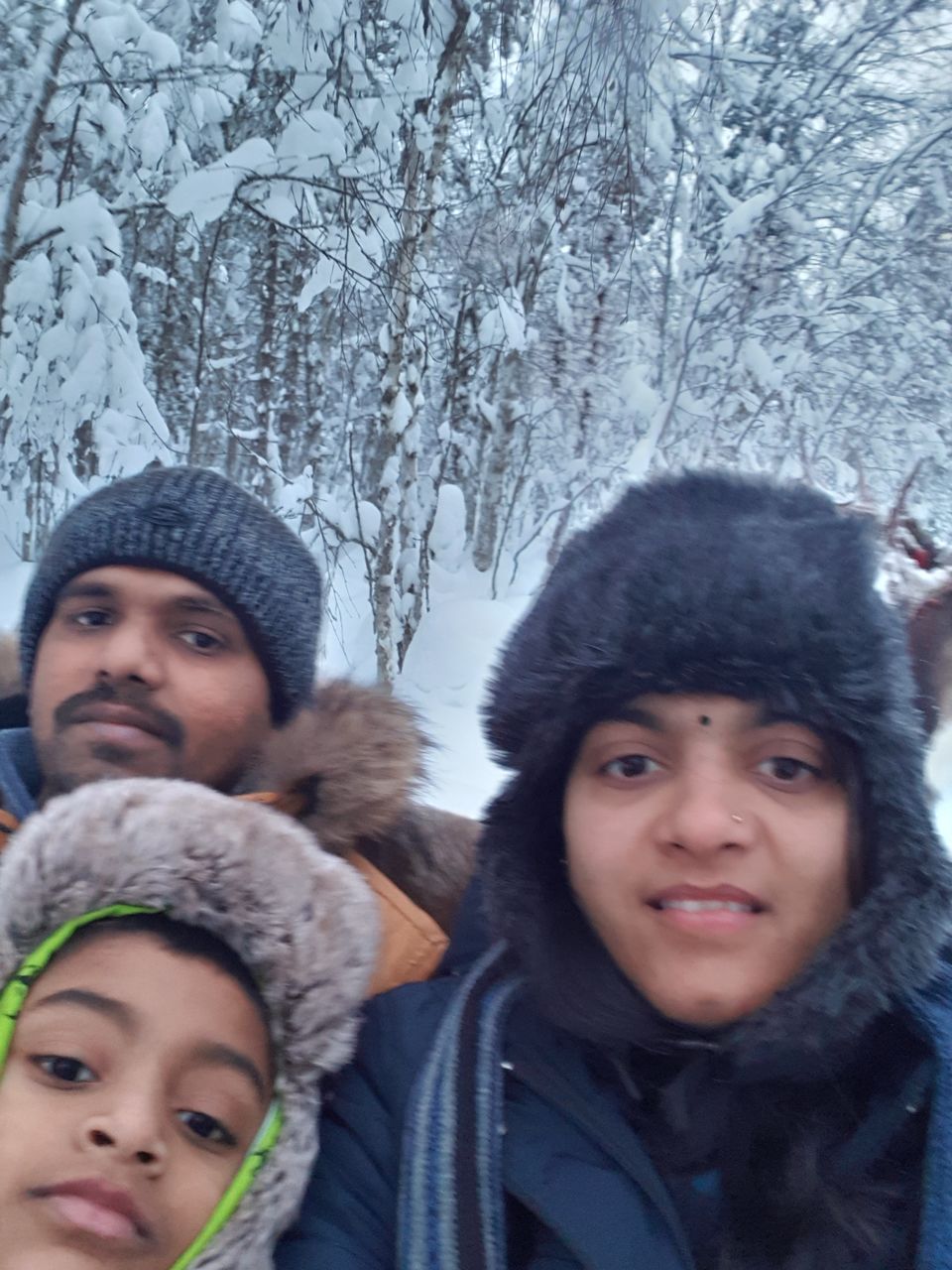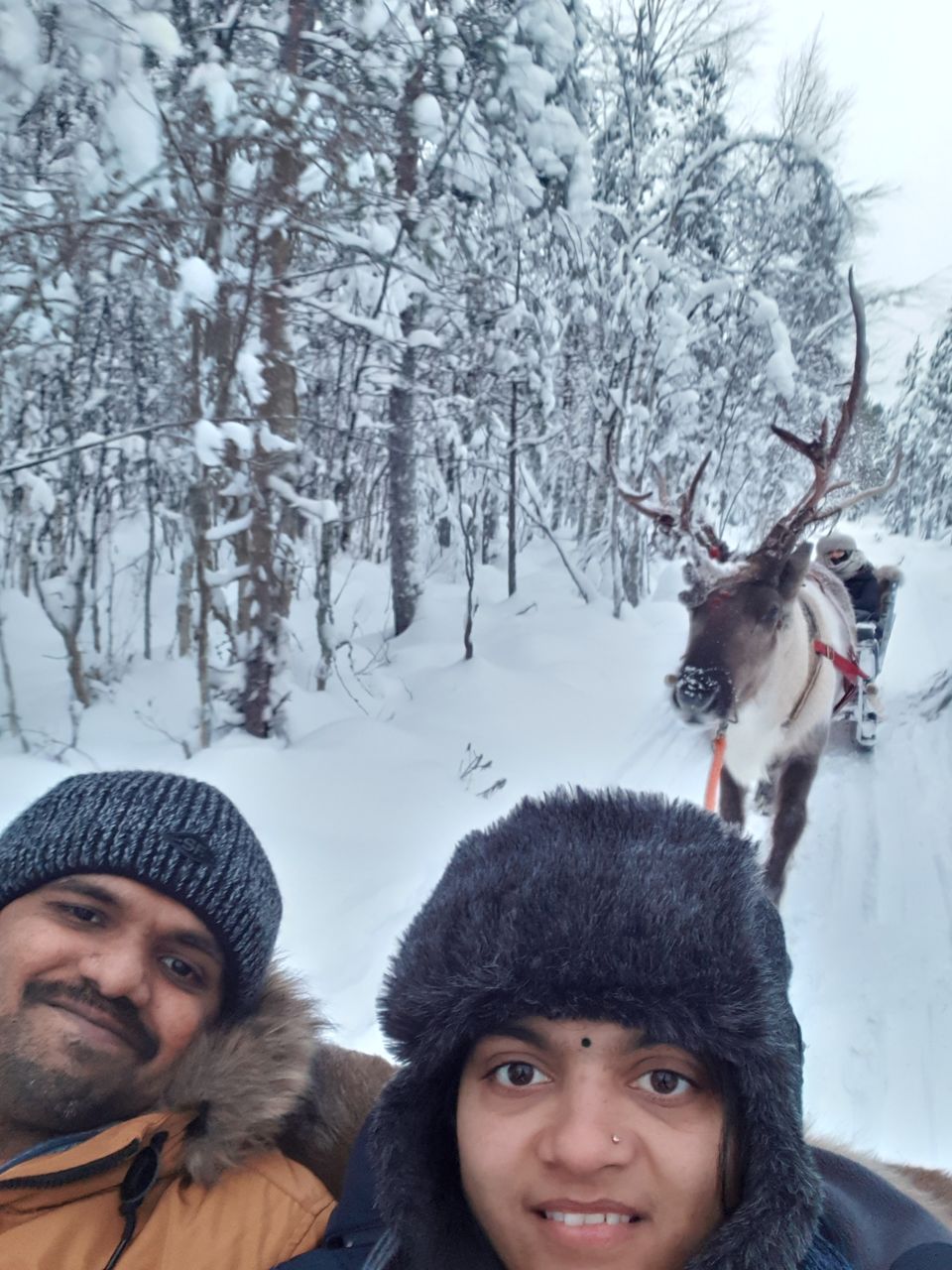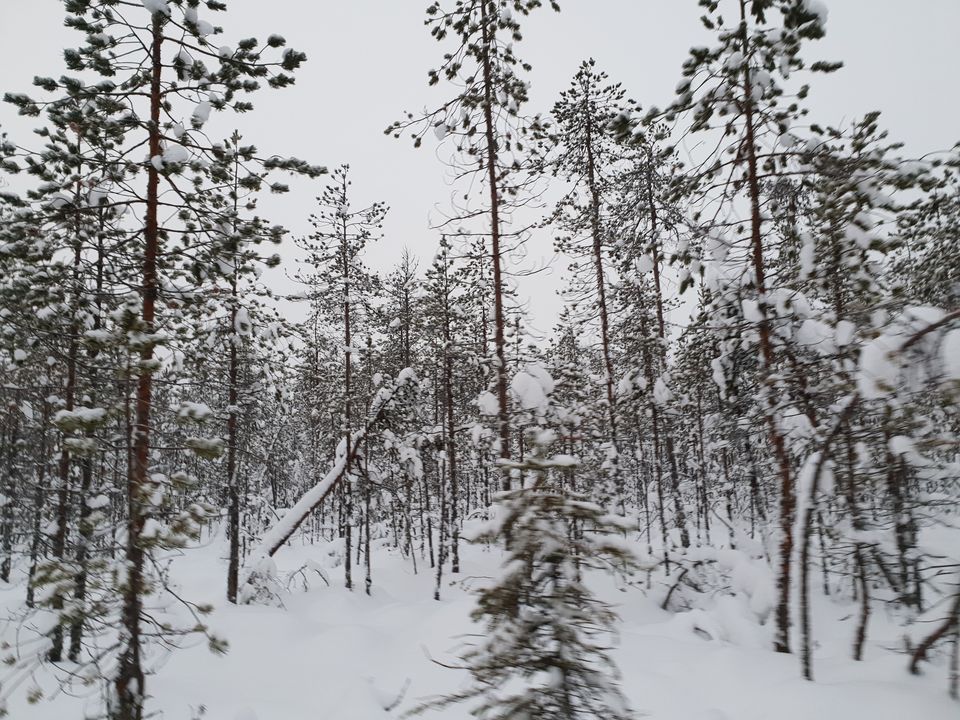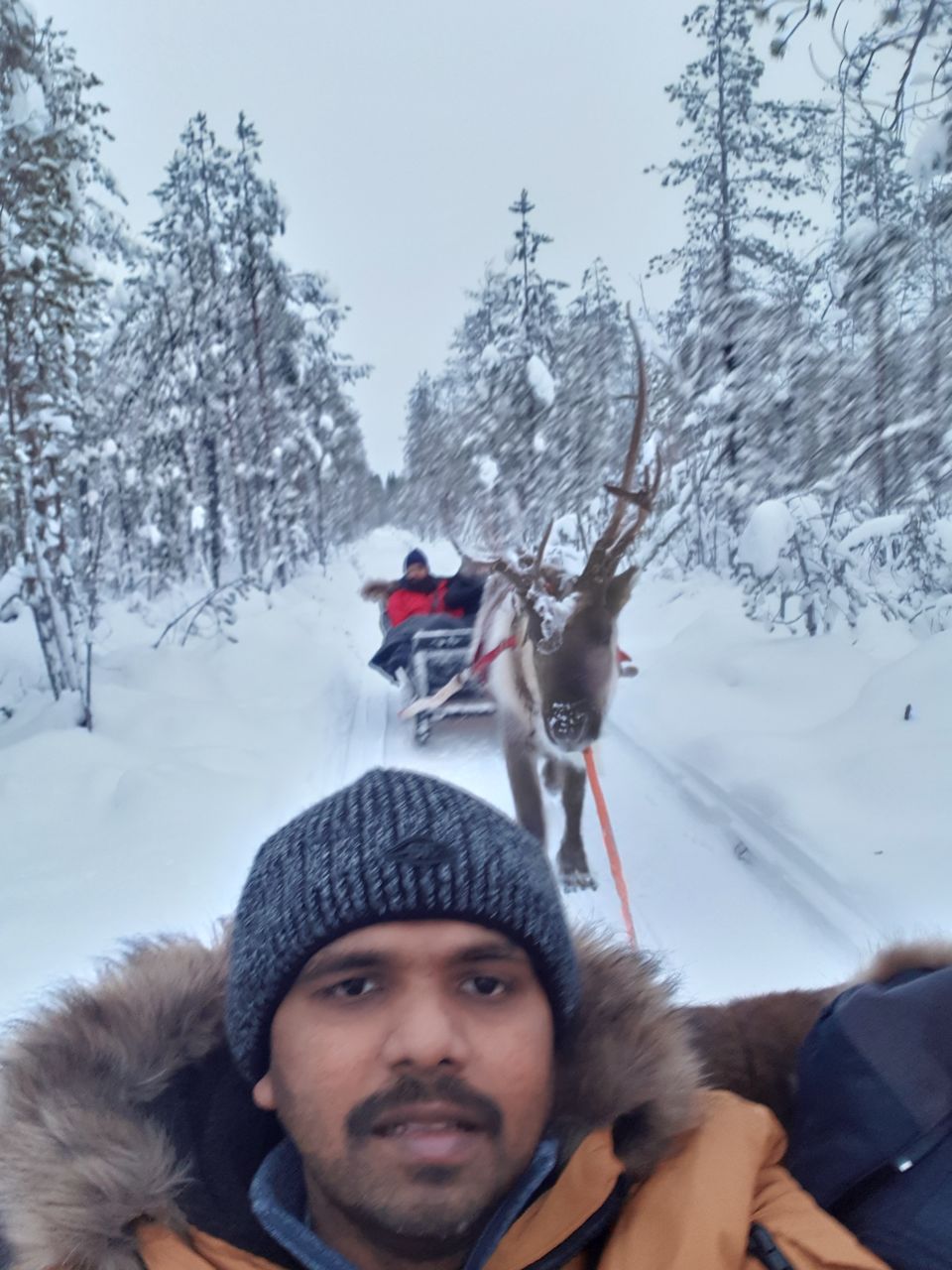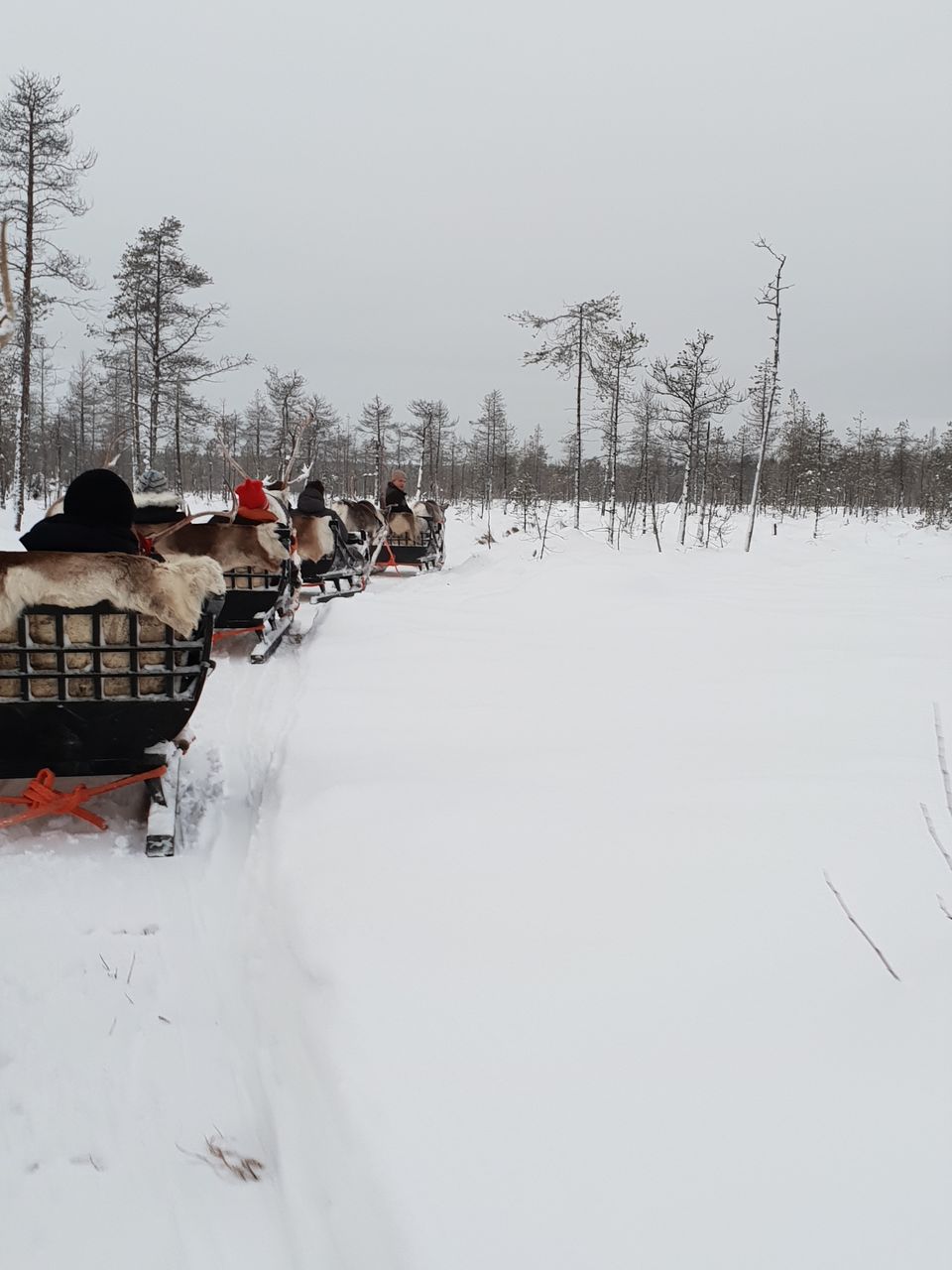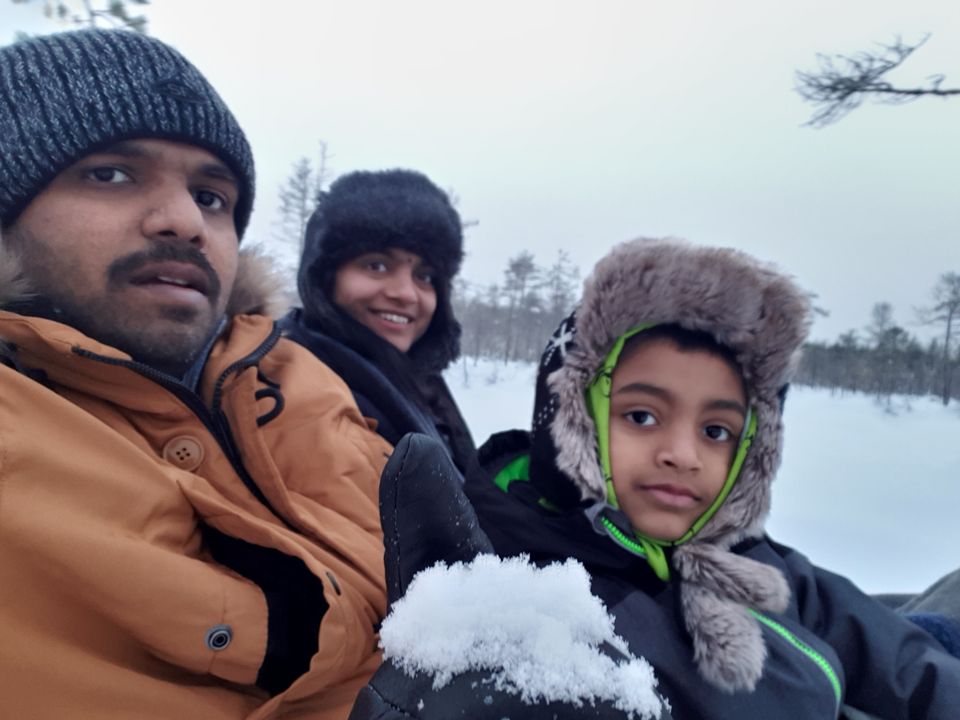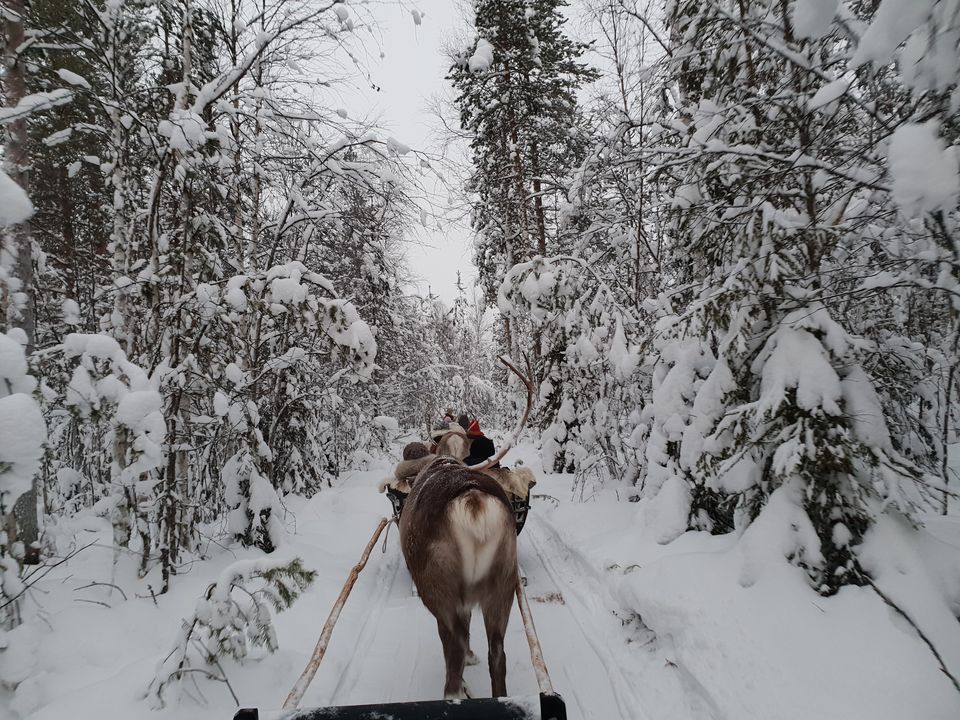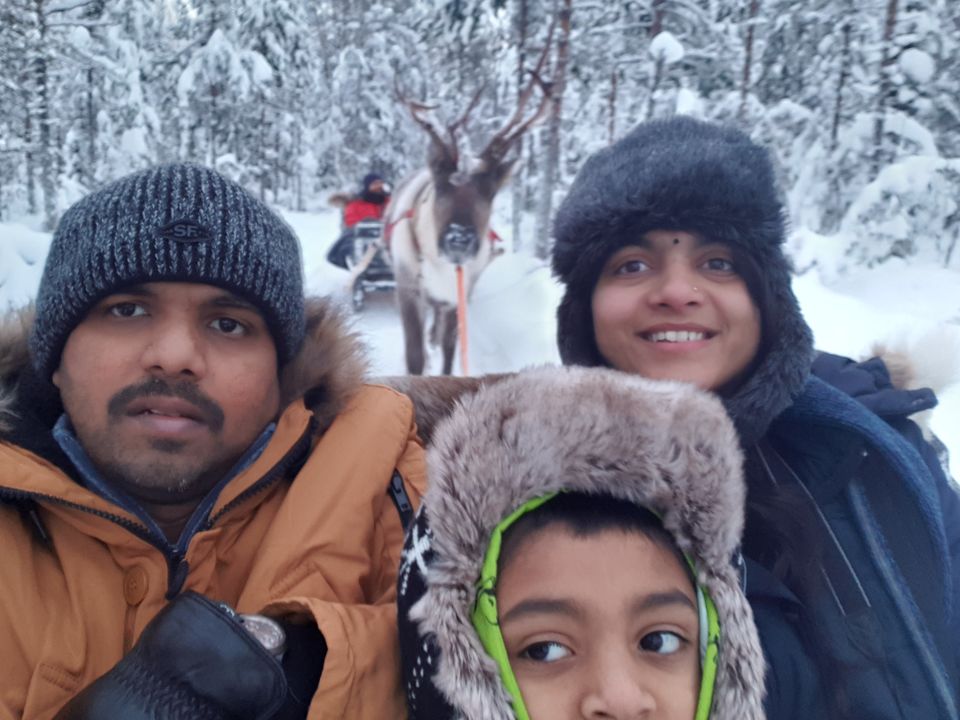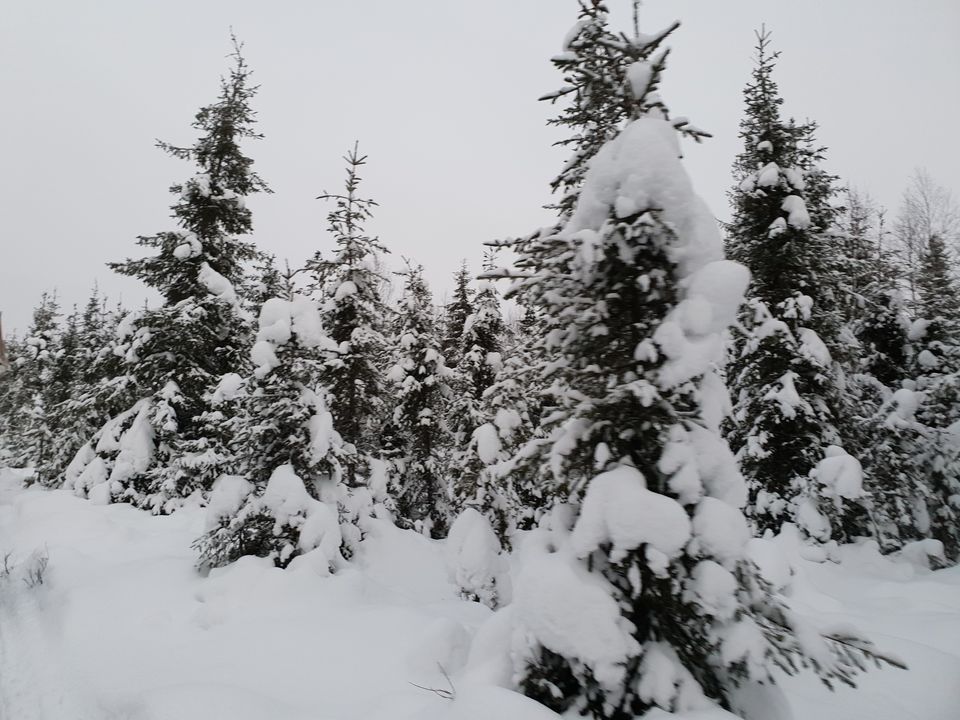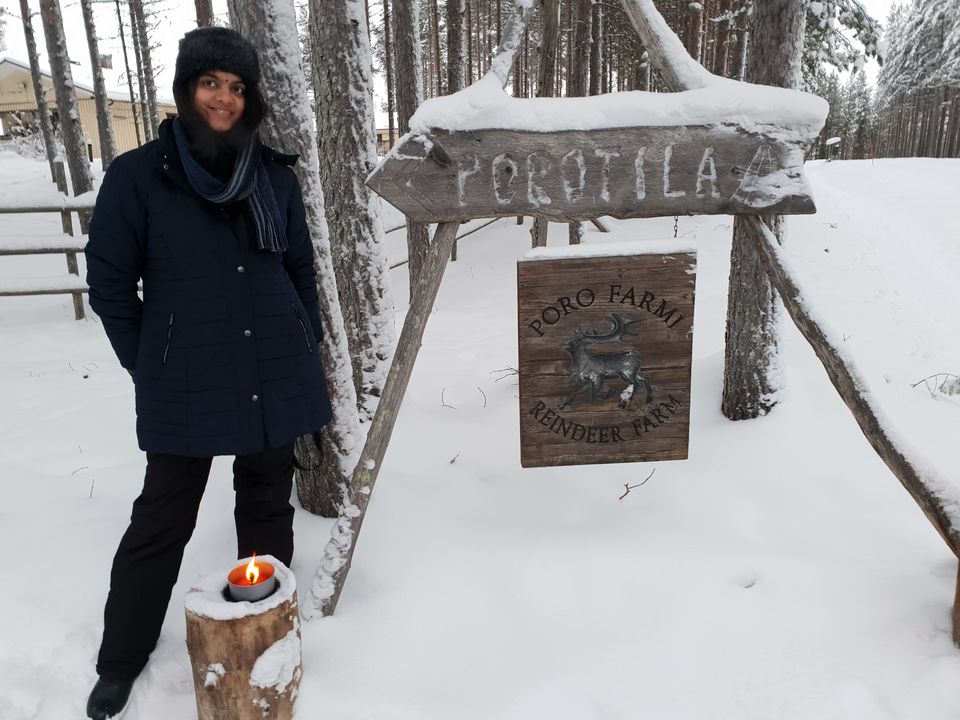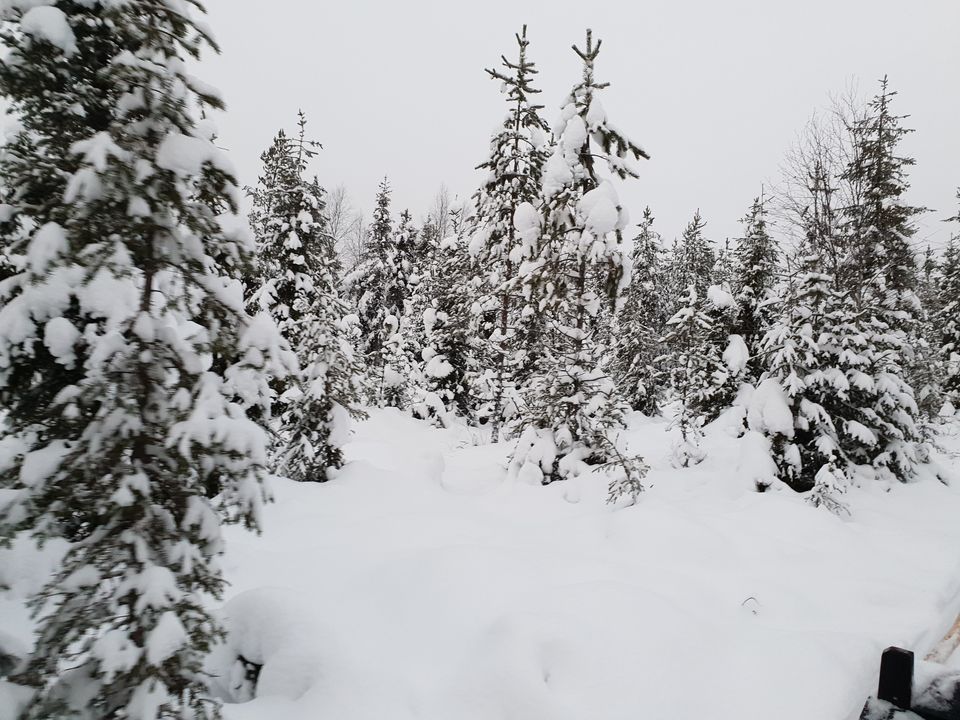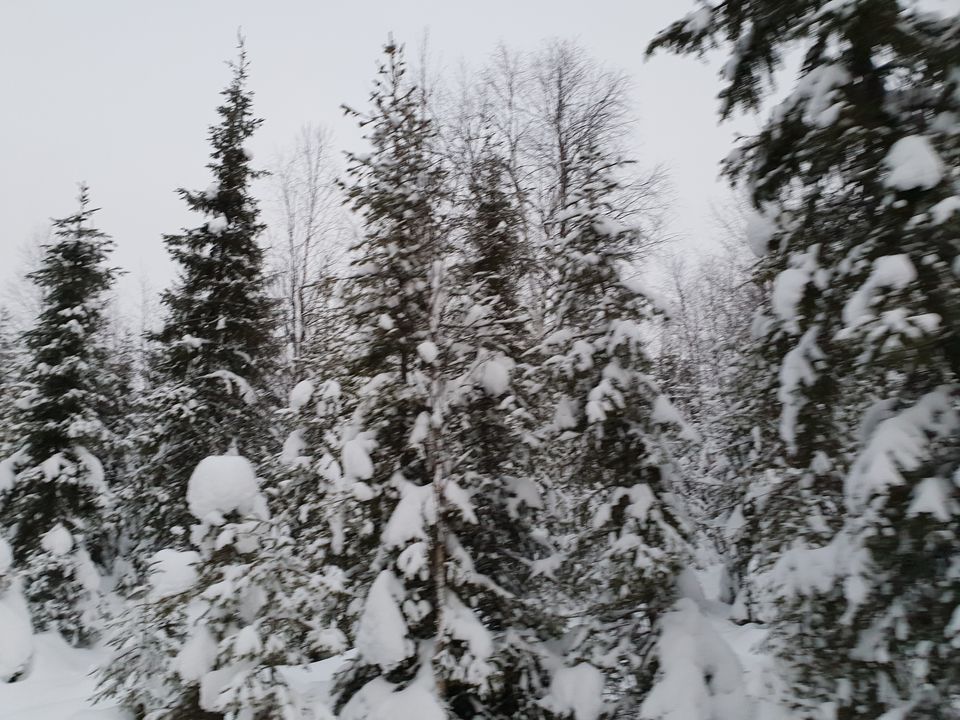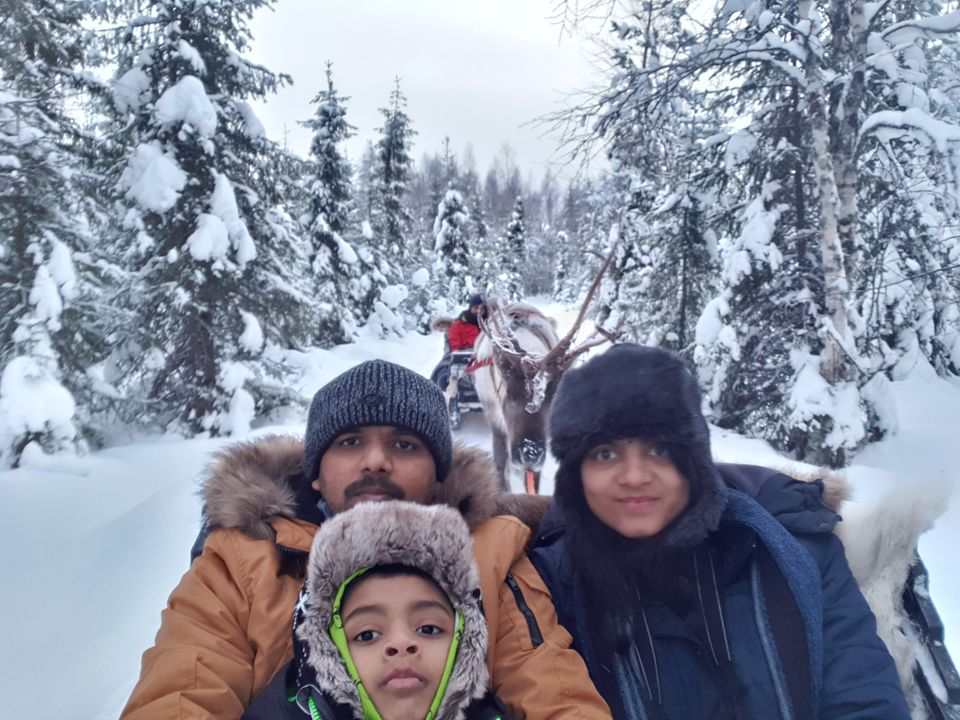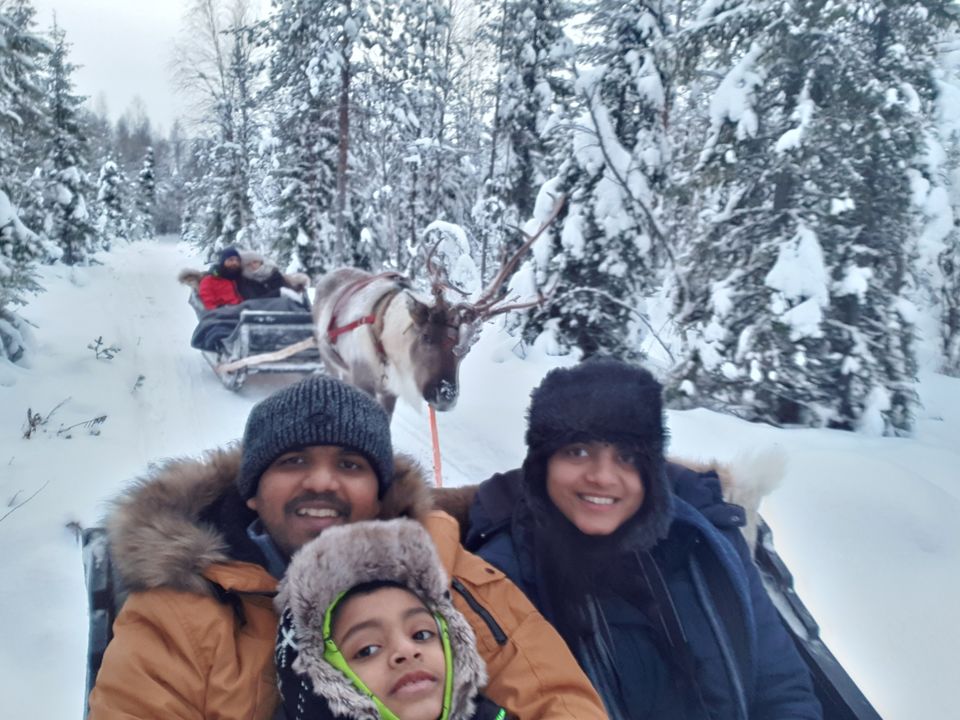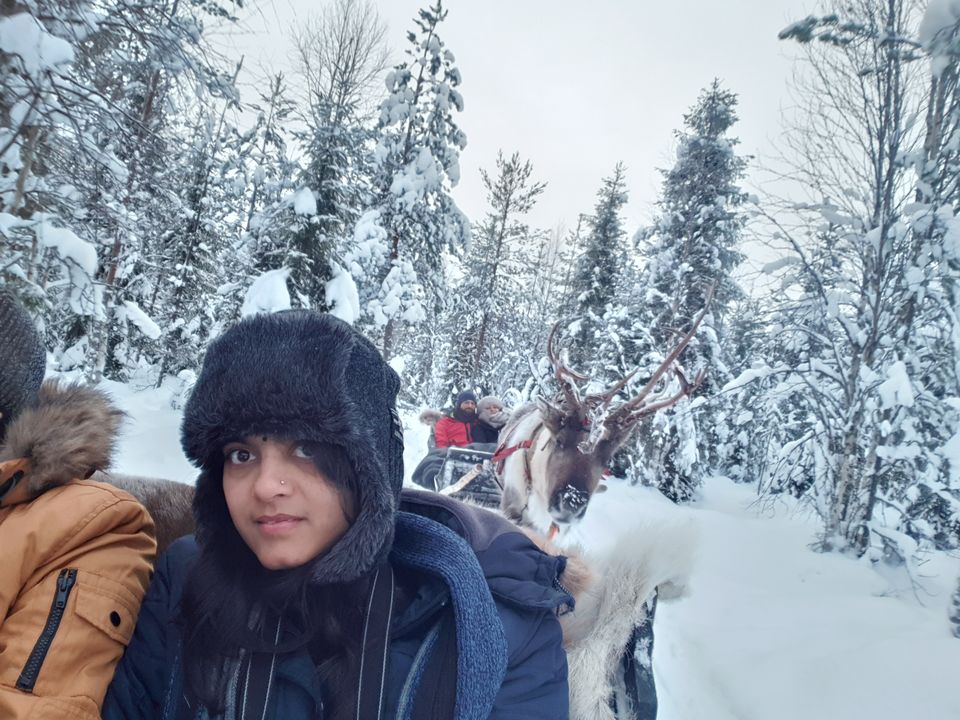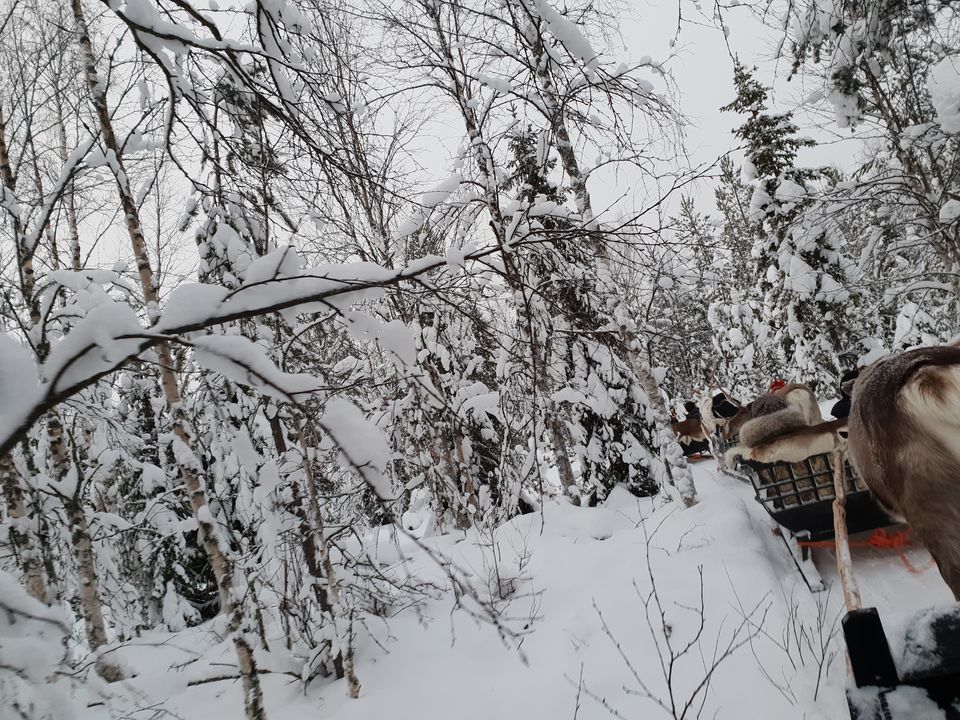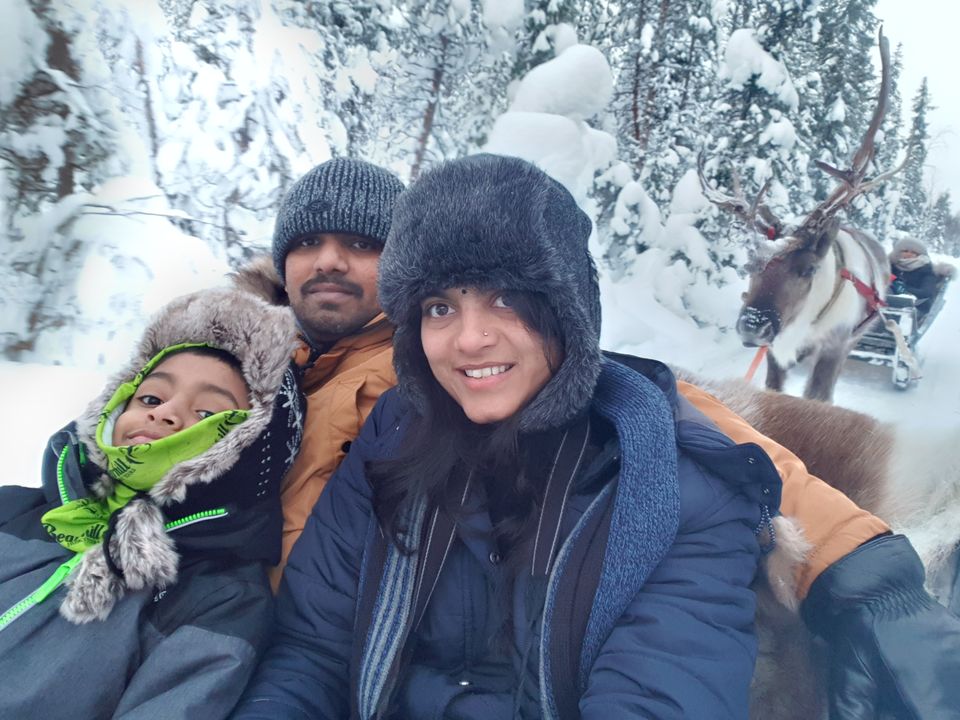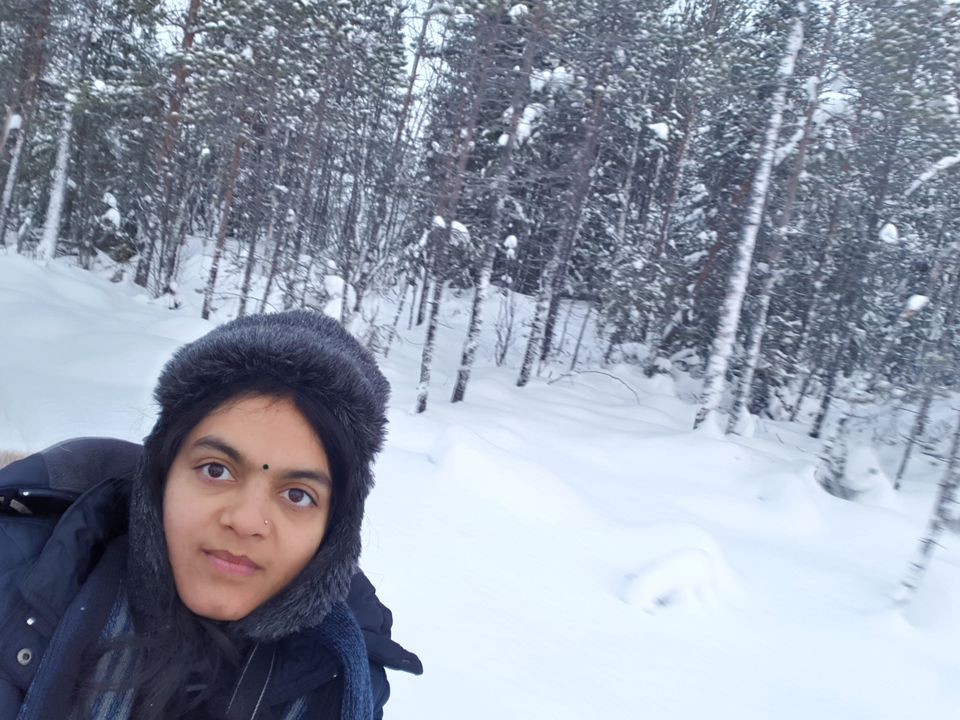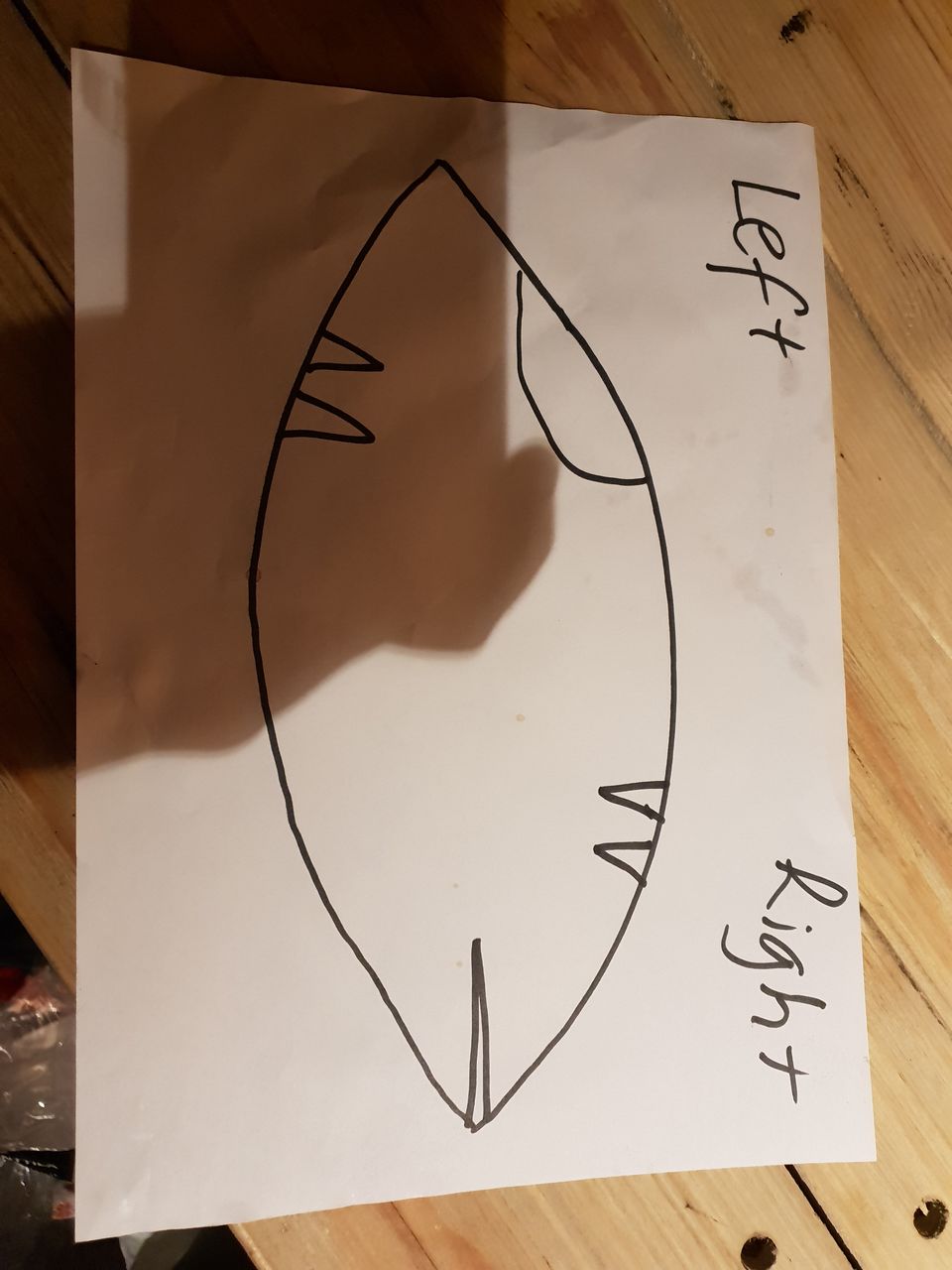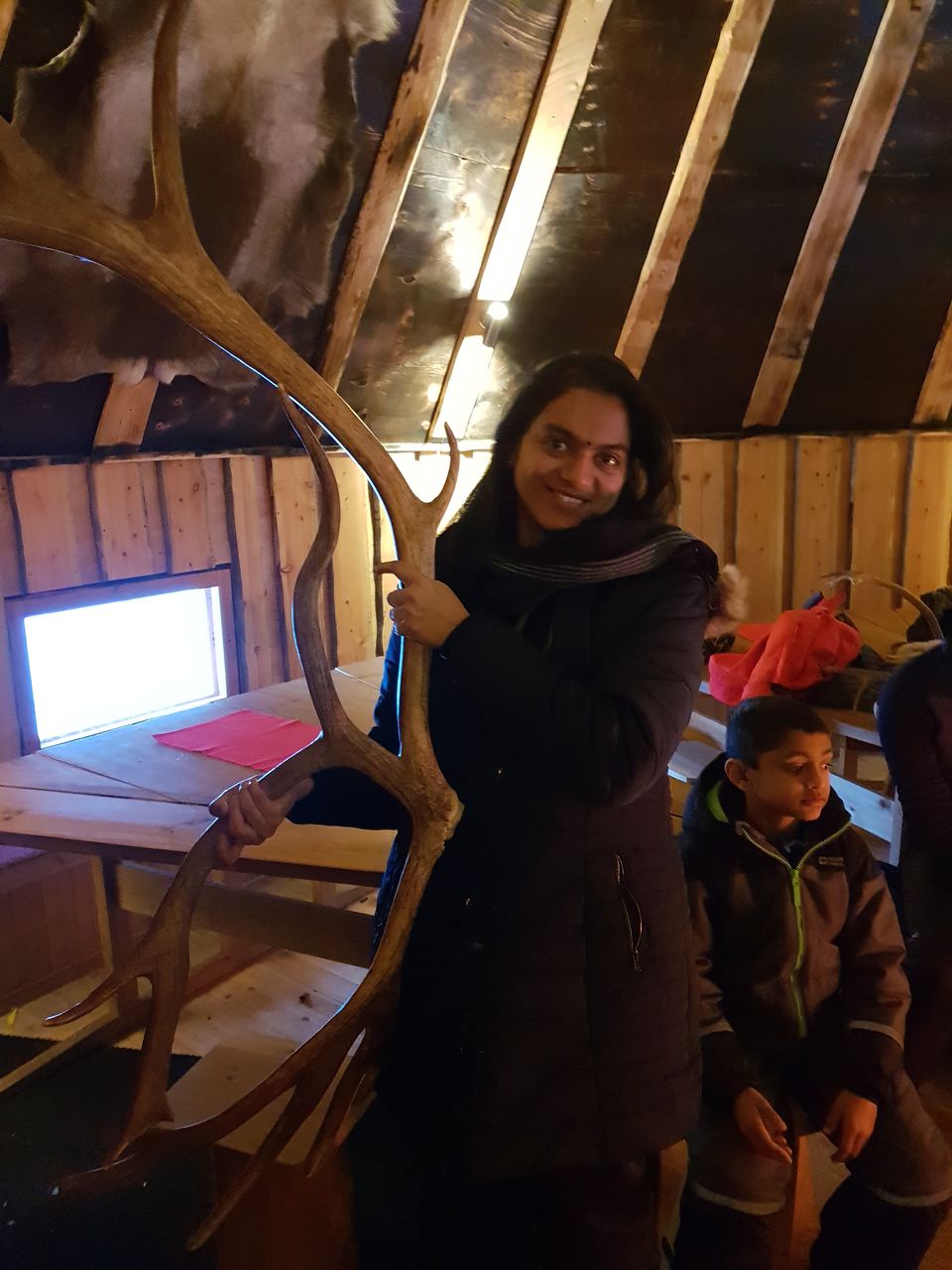 After Reindeer safari we went to Artikum museum where we learnt a lot more about arctic life and also enjoying walking past Artikum park and beach which was completely frozen.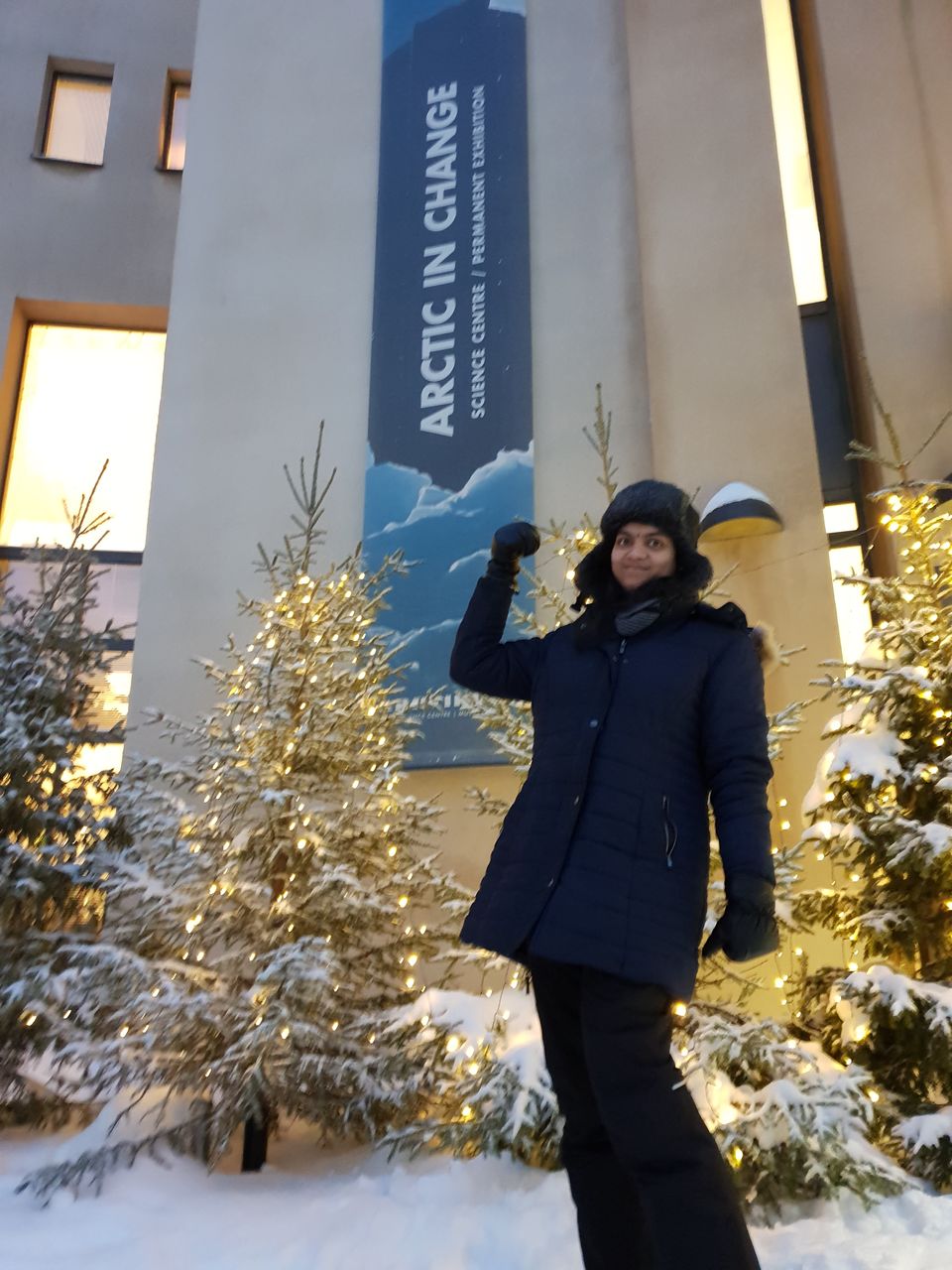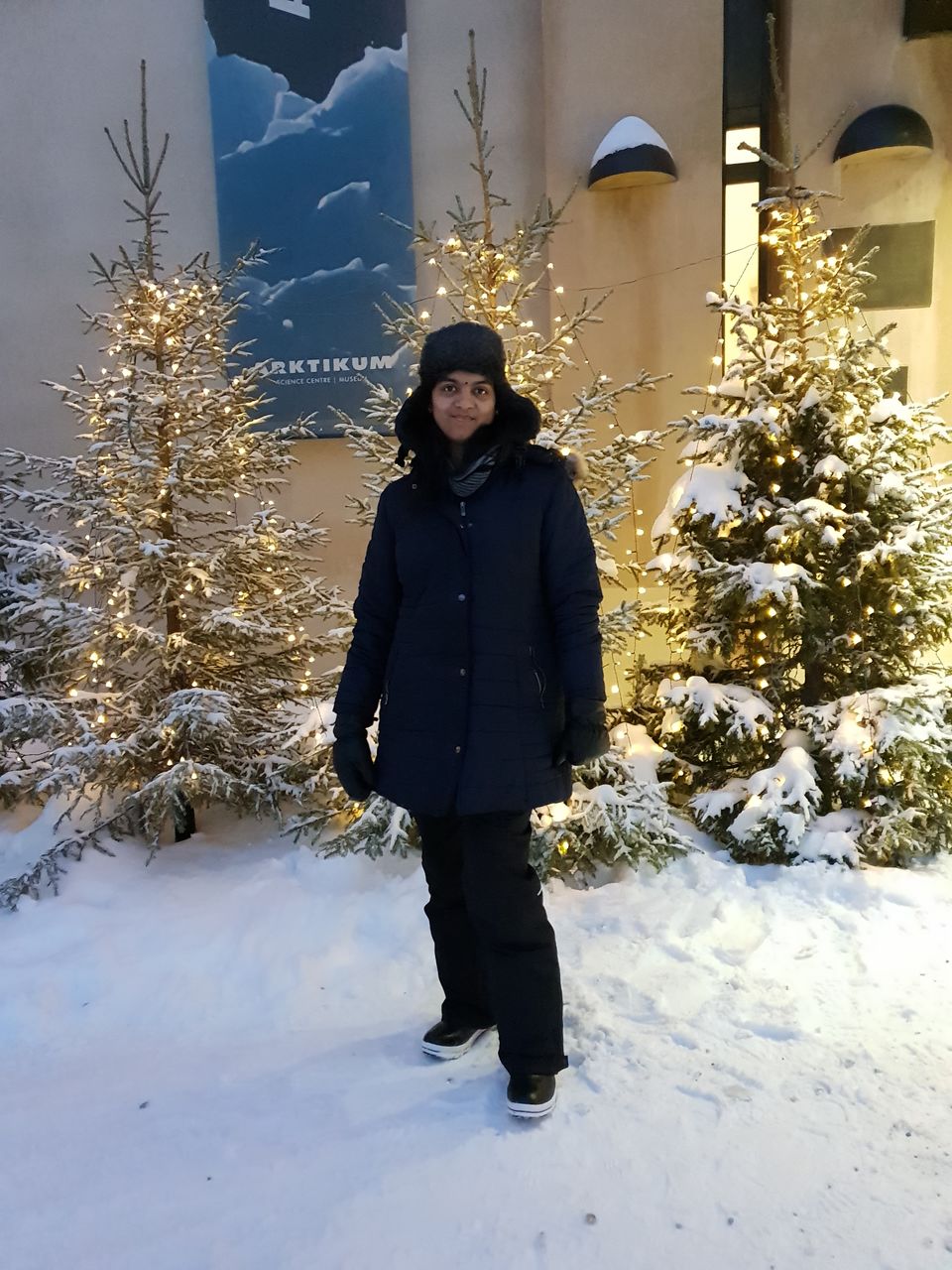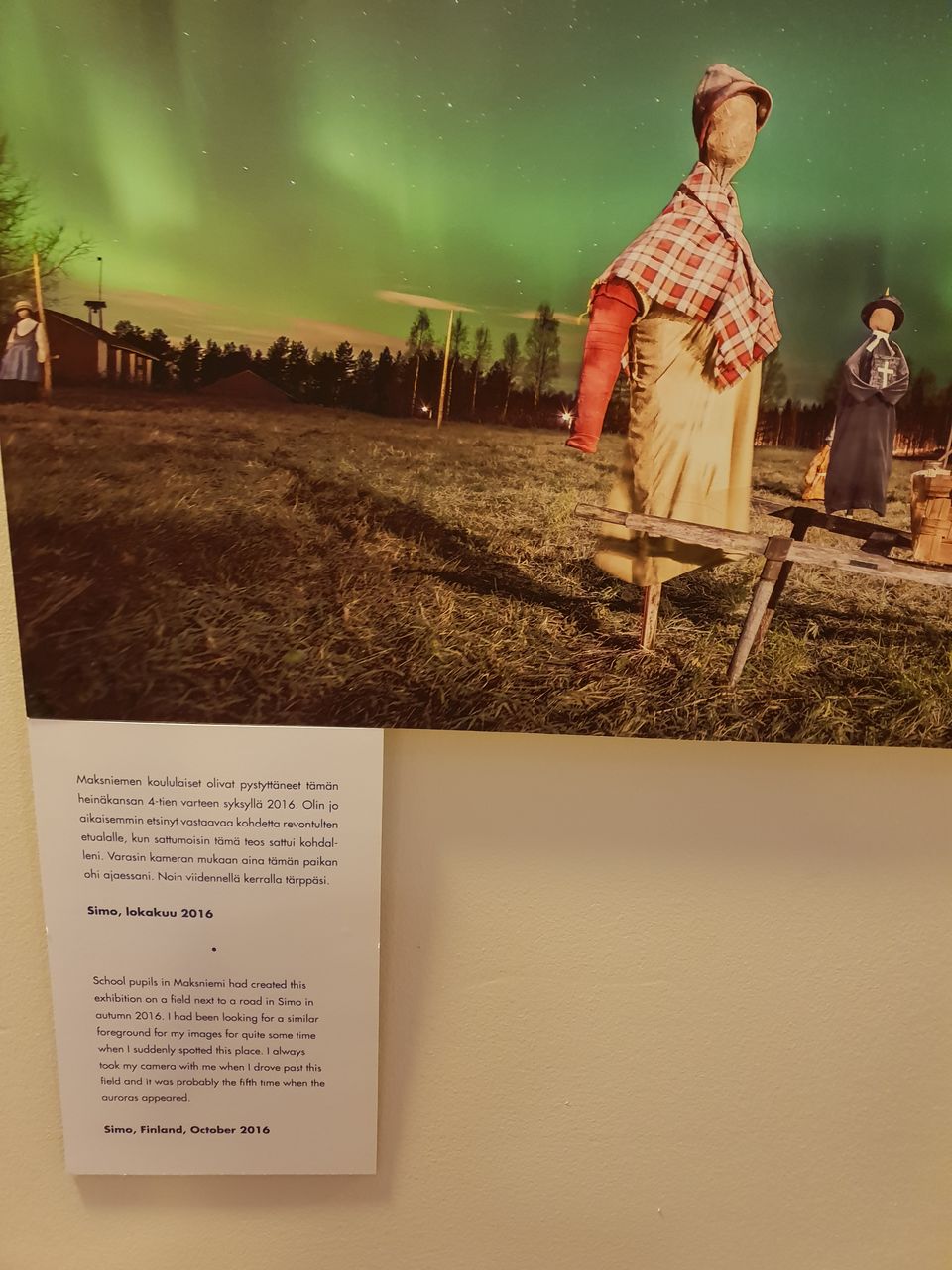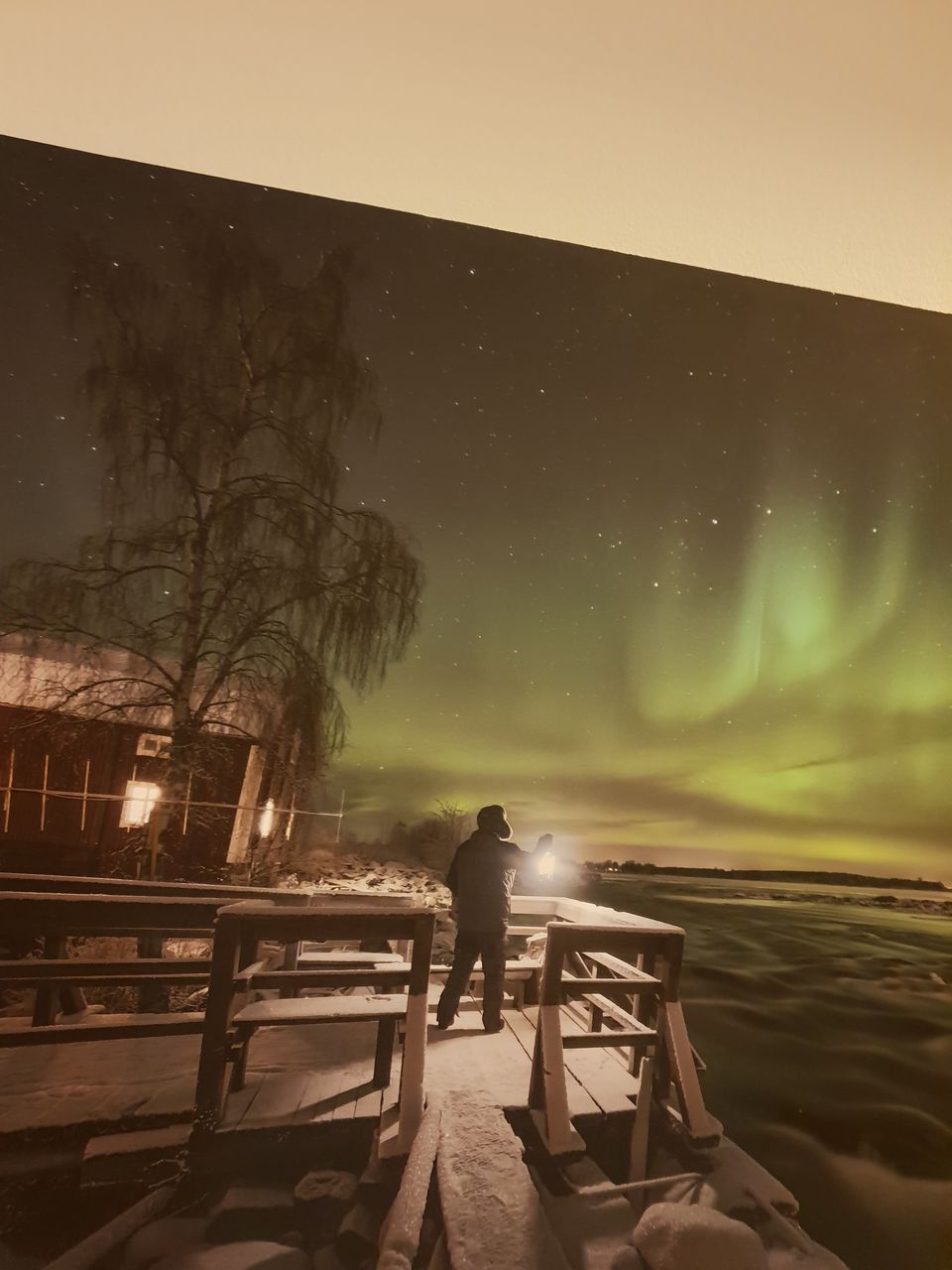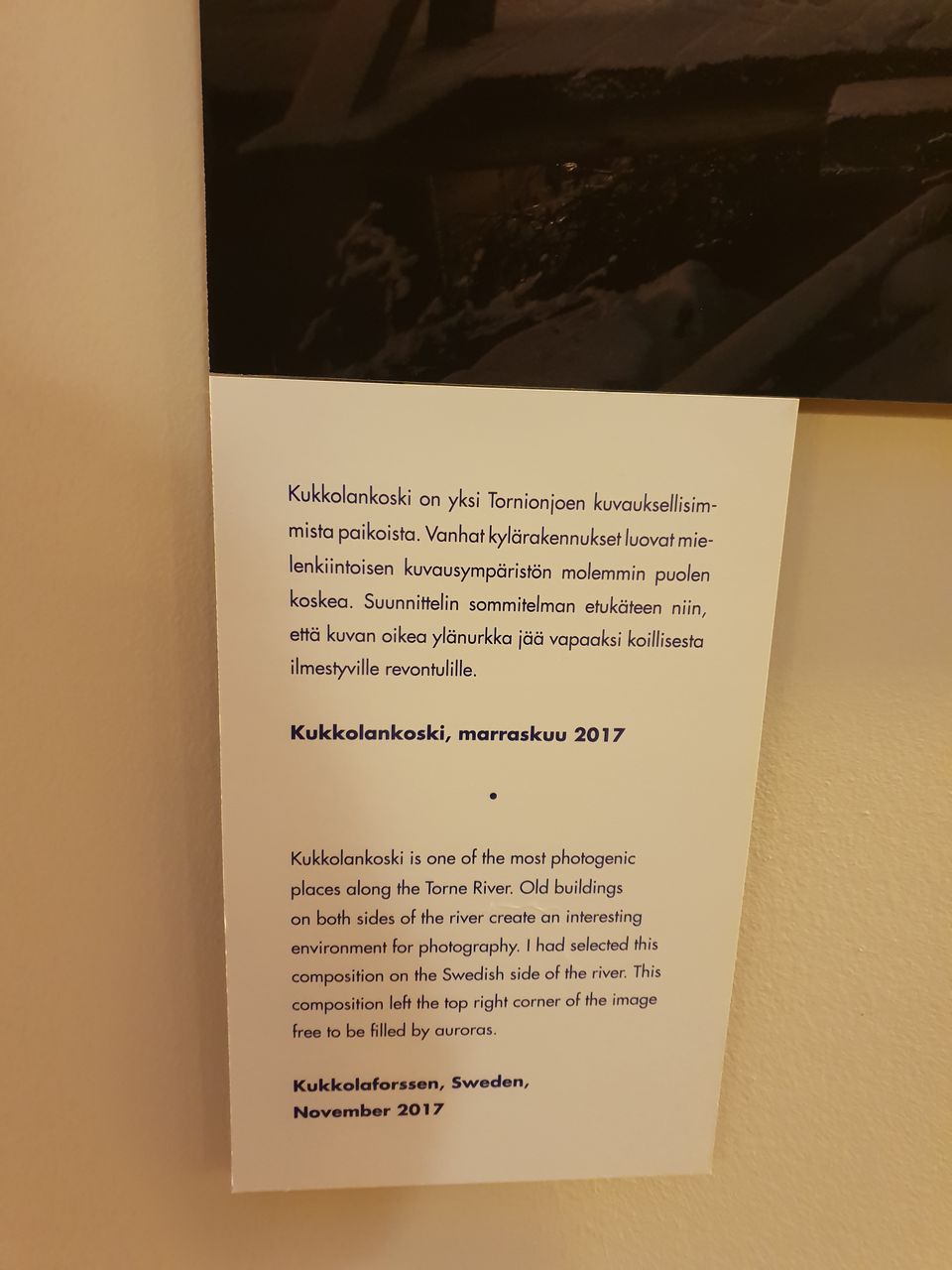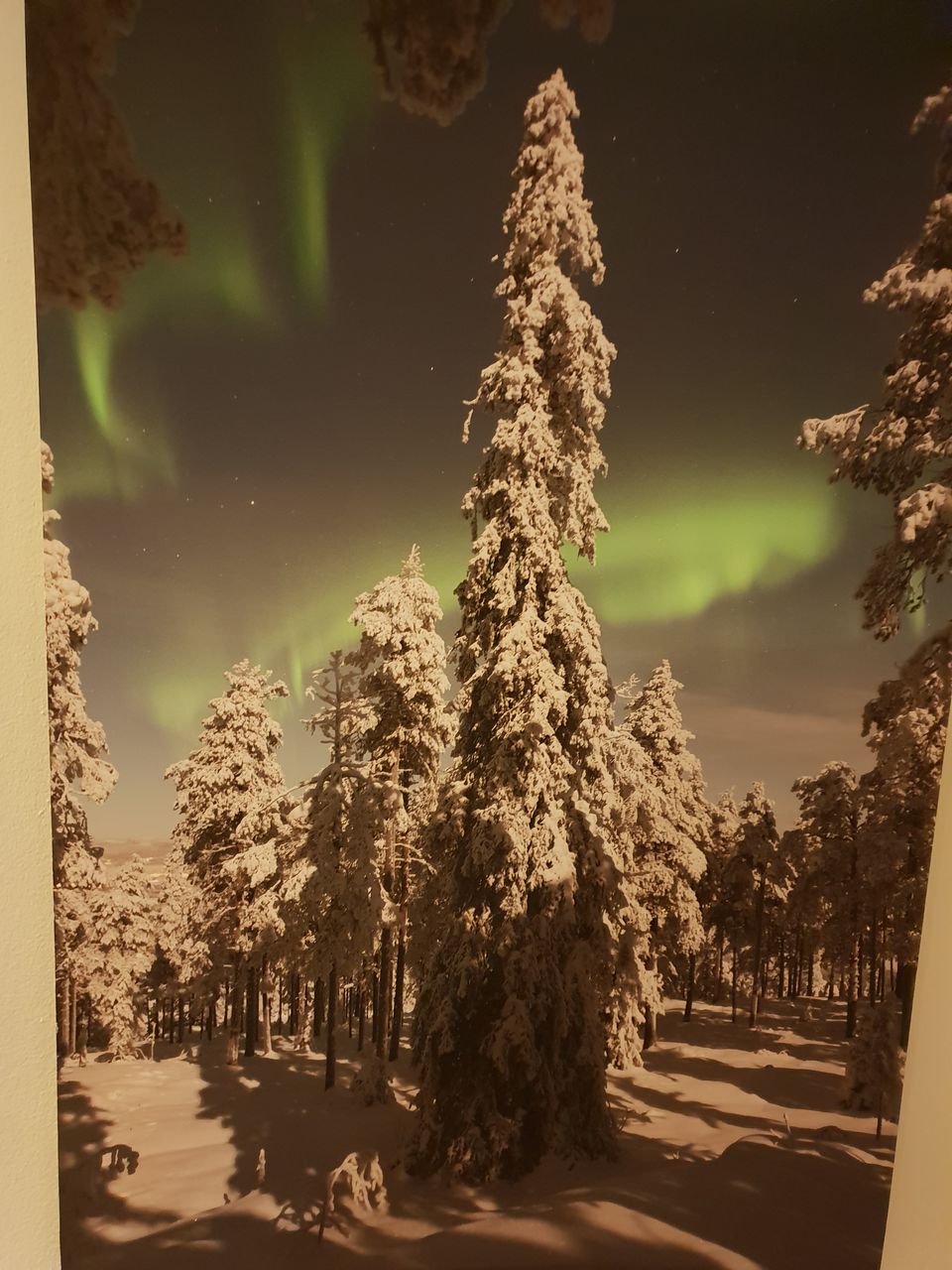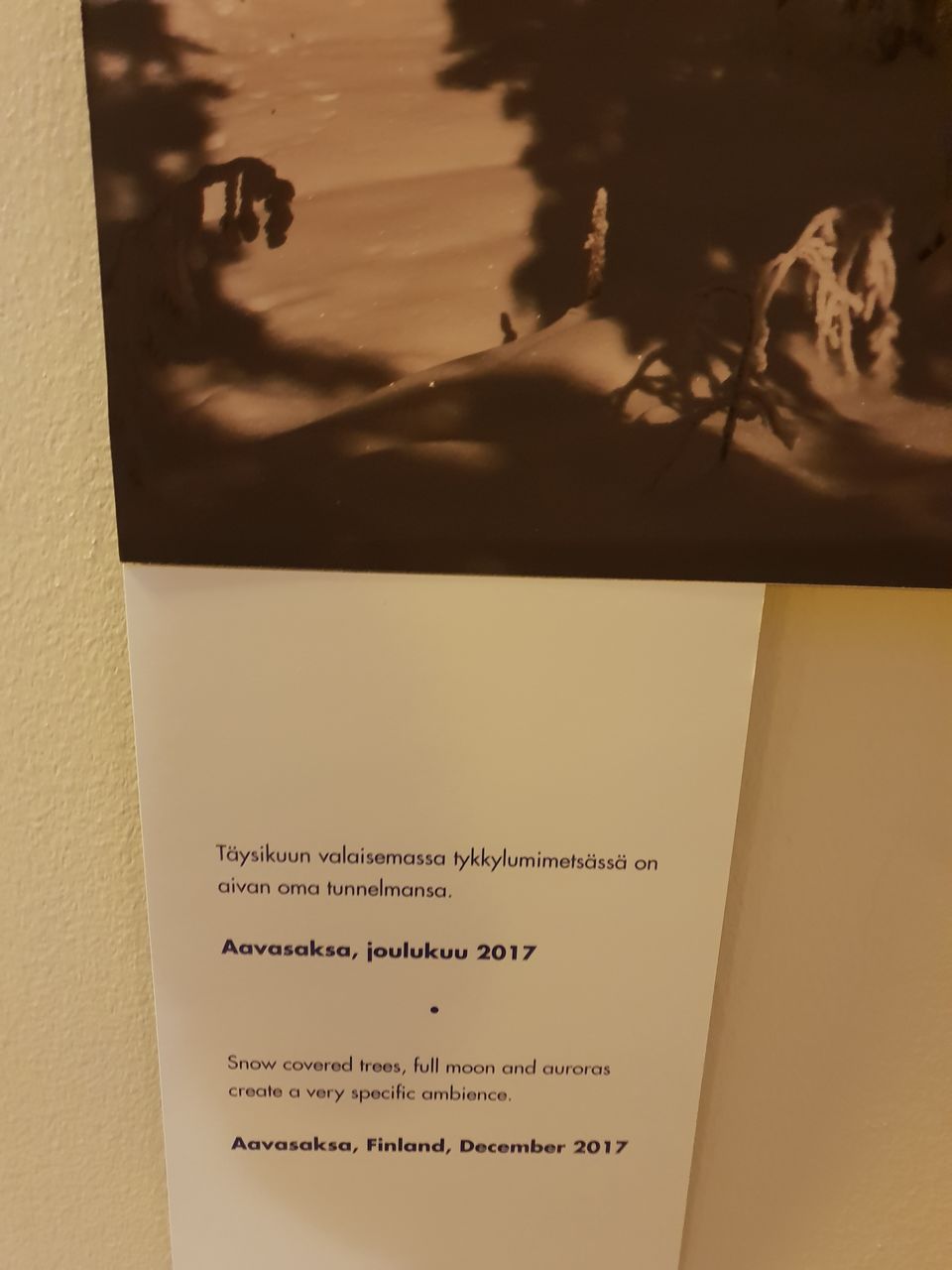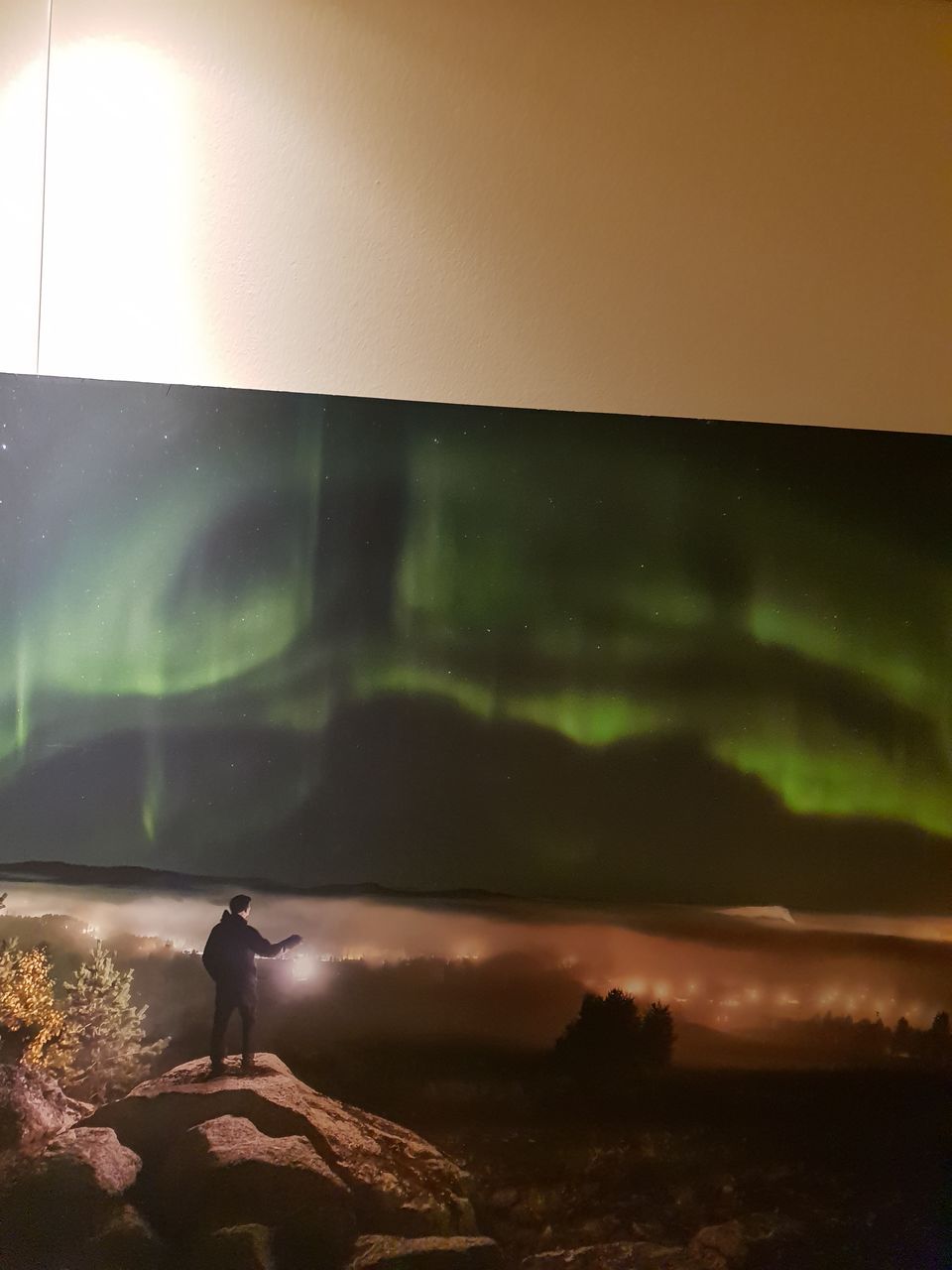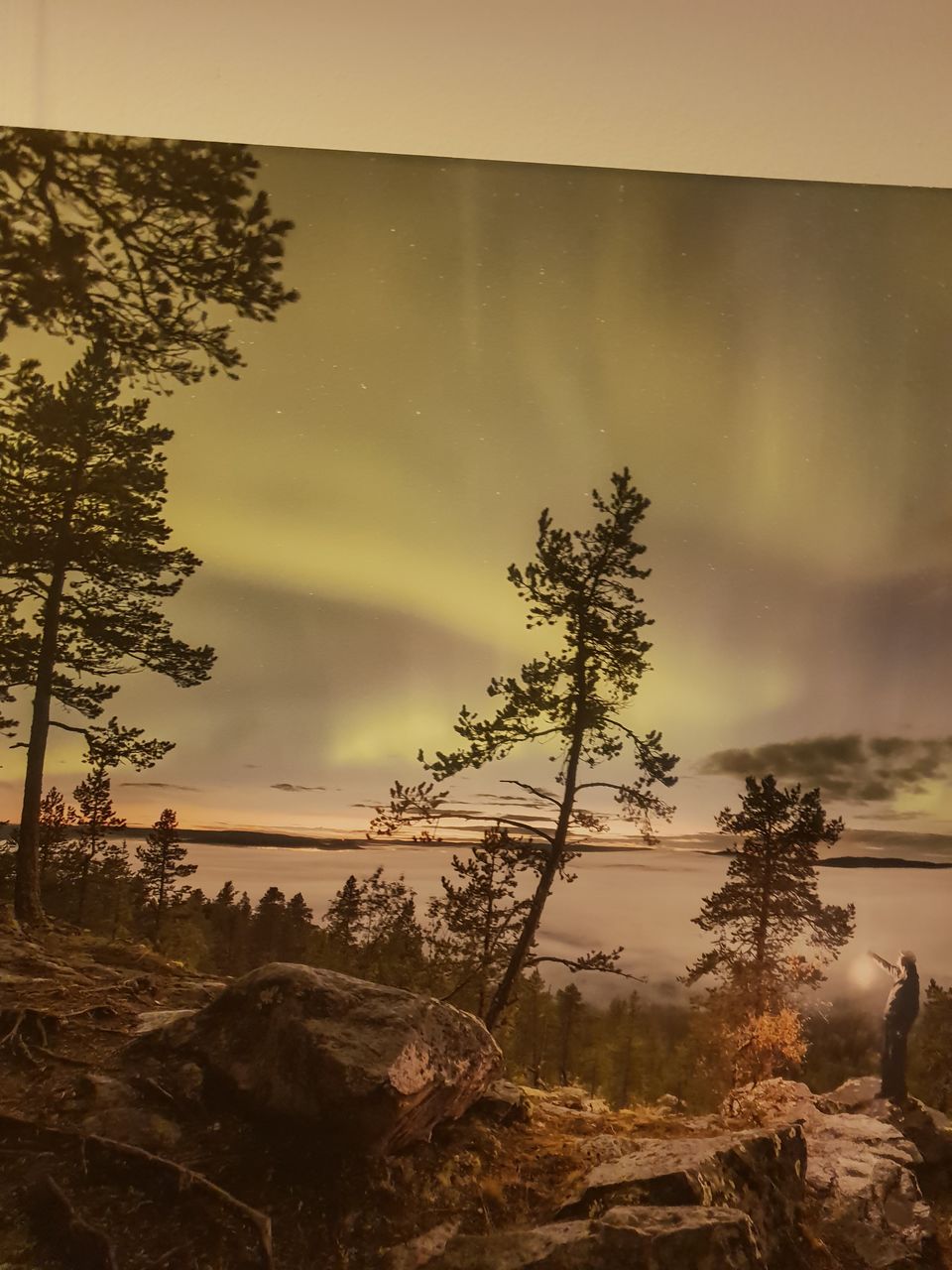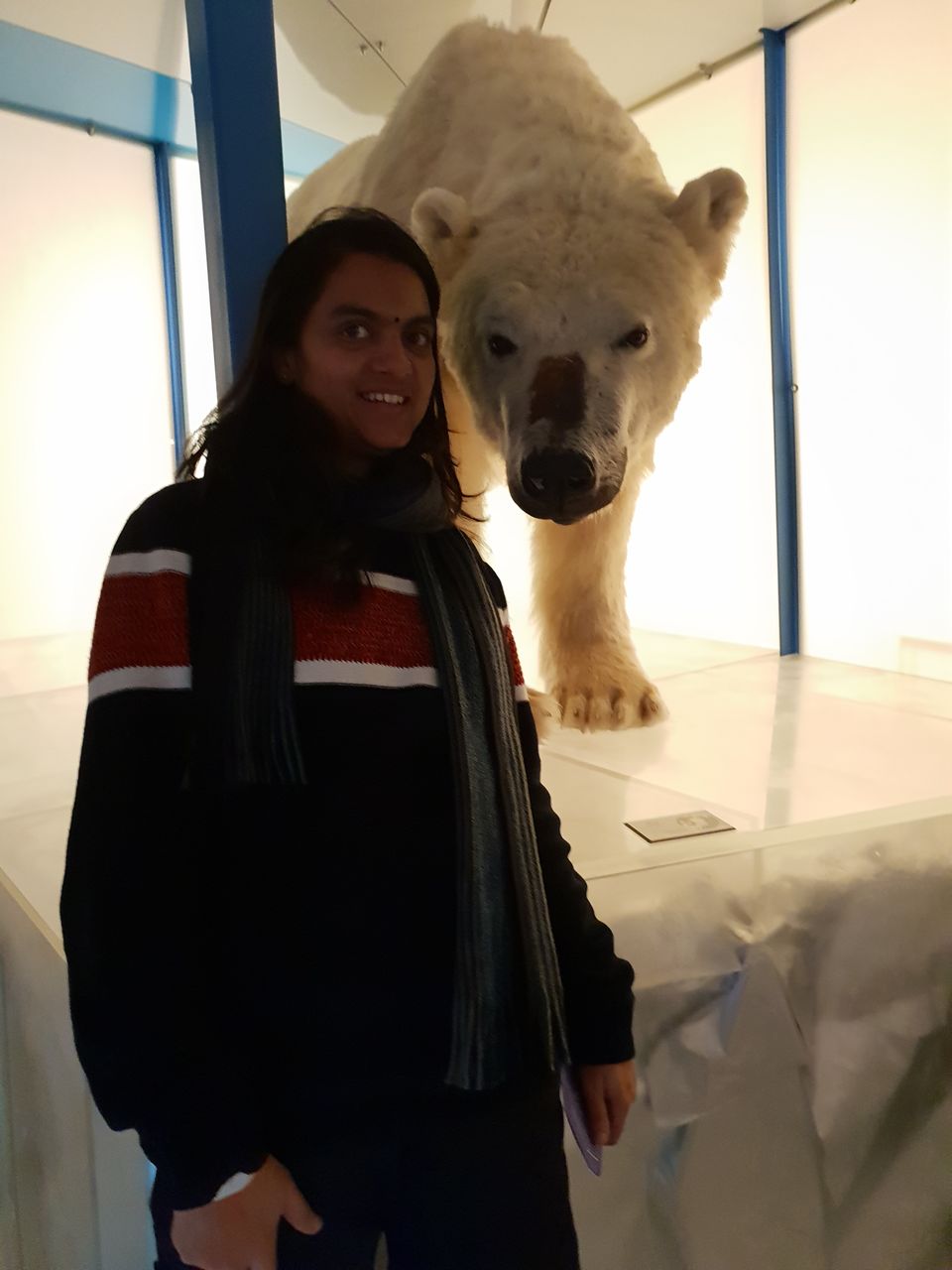 This evening we did one more attempt to see northern lights near Artikum till 10:00pm but it was fully cloudy and we could not see it. It seems few people saw the autora few dozens kms north away from Rovaniemi with a professional hunter where the sky was partly clear. well, we are not lucky this time but this only gives me another chance to come back :) YEAH...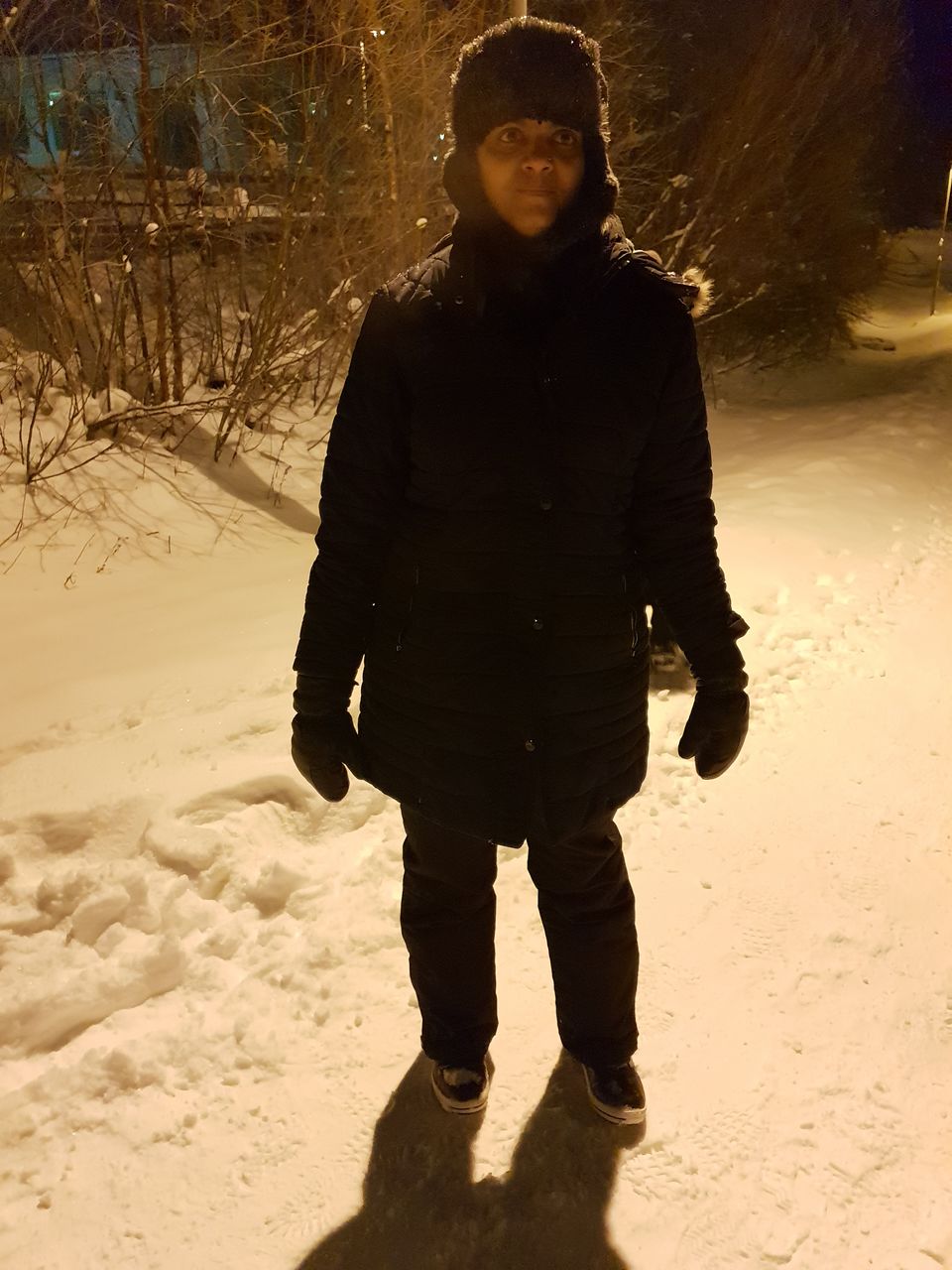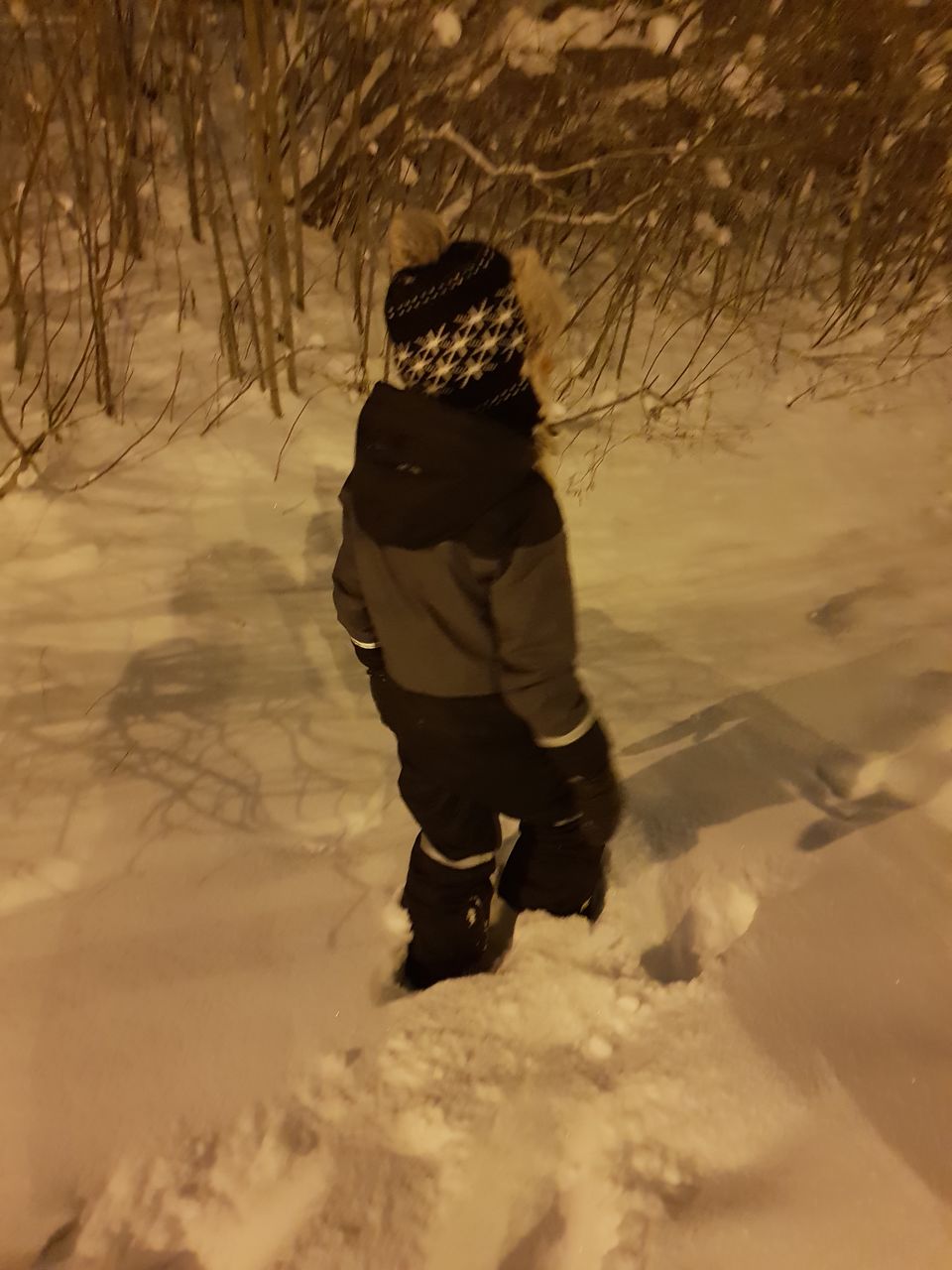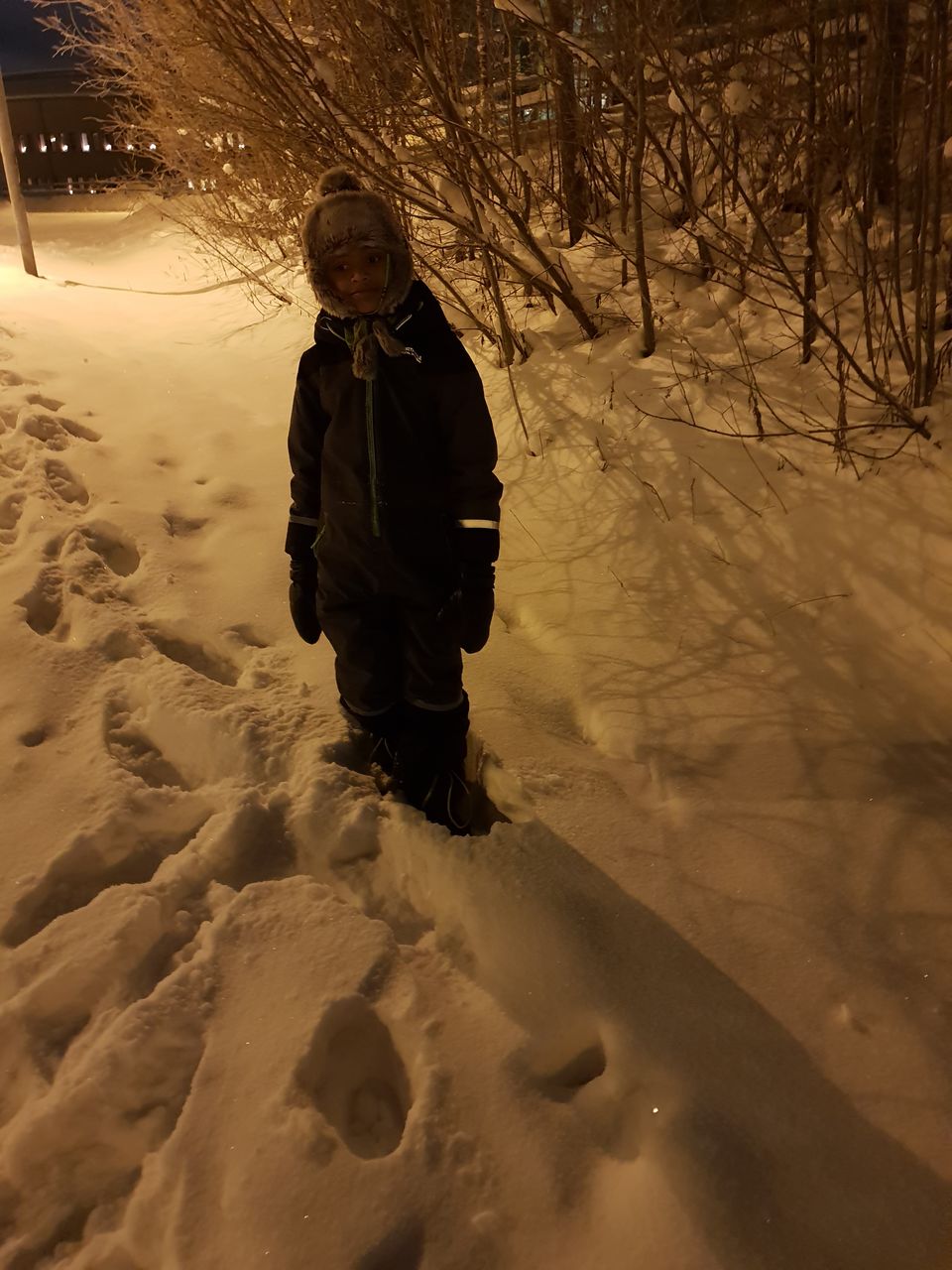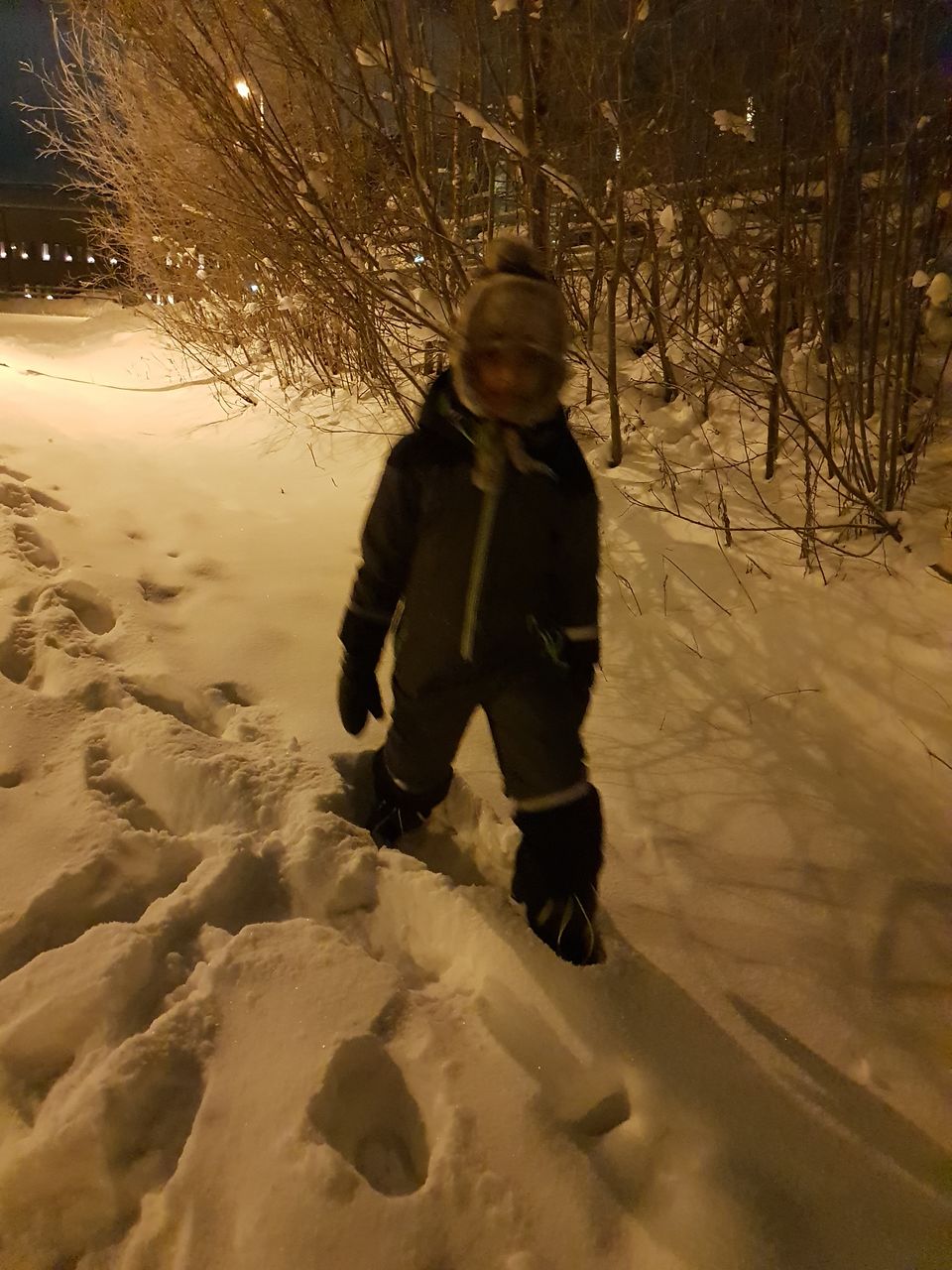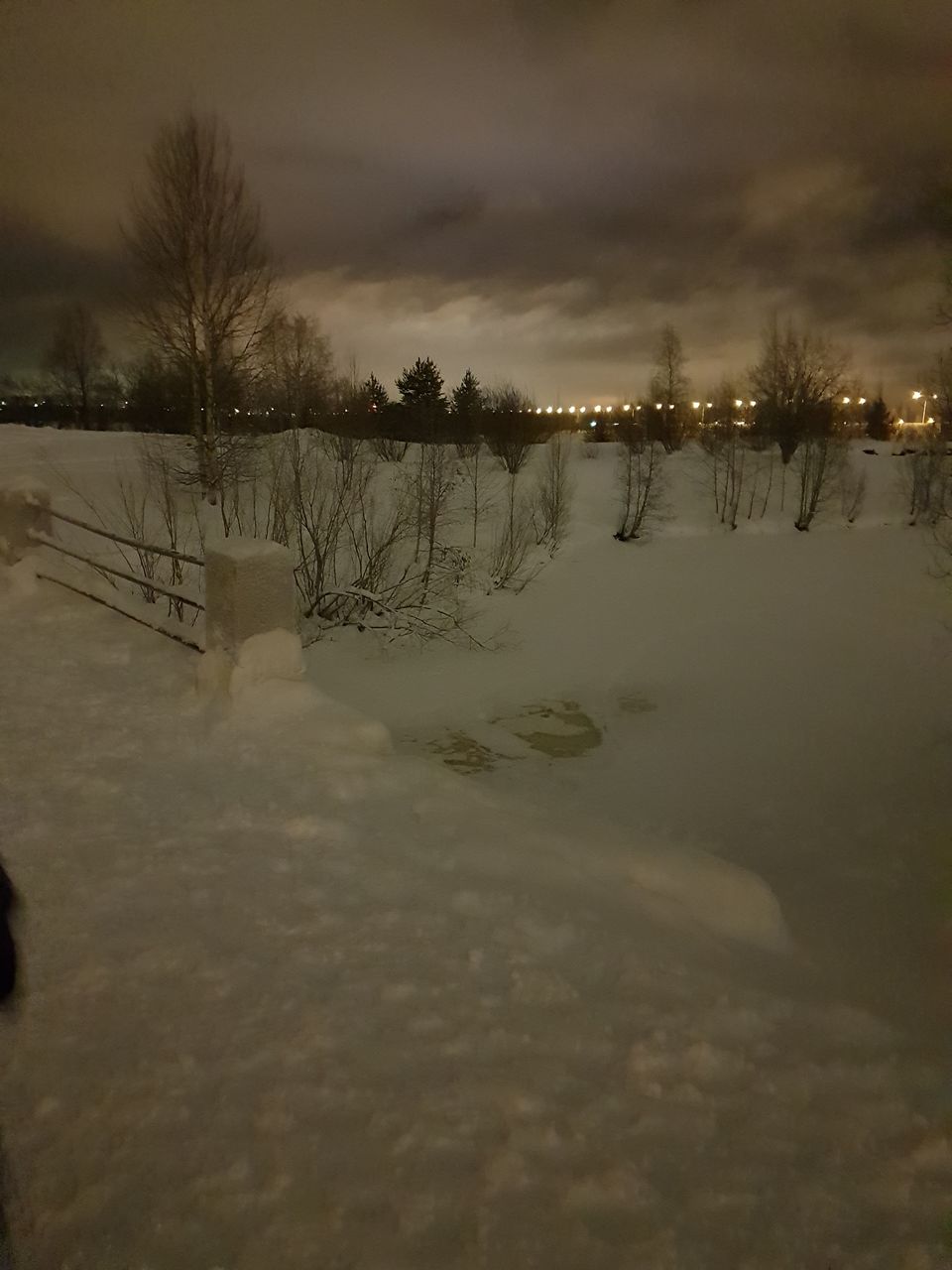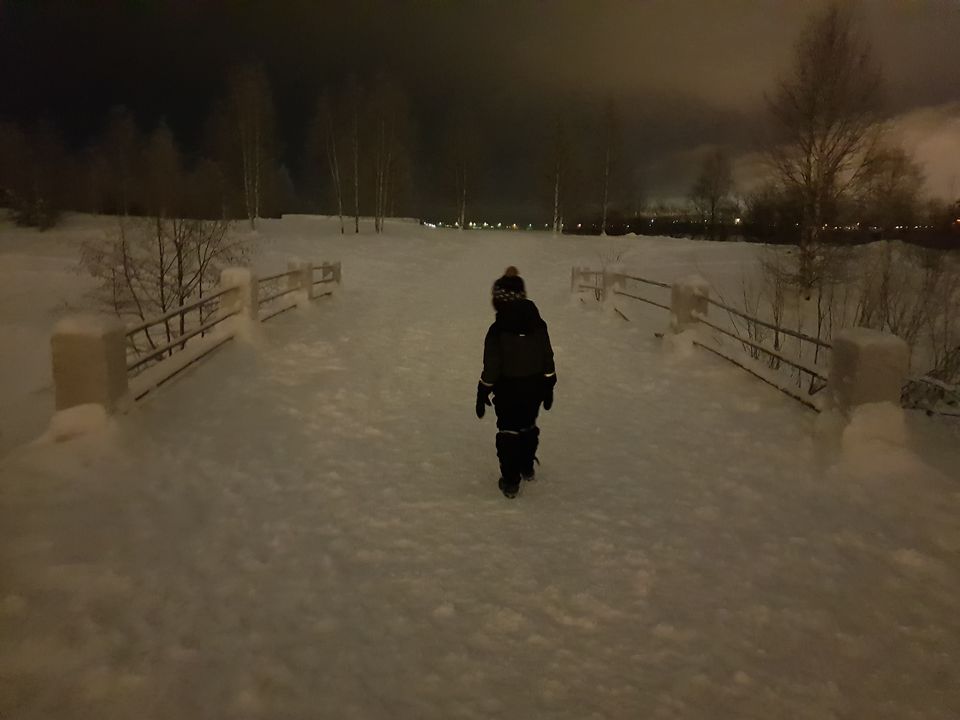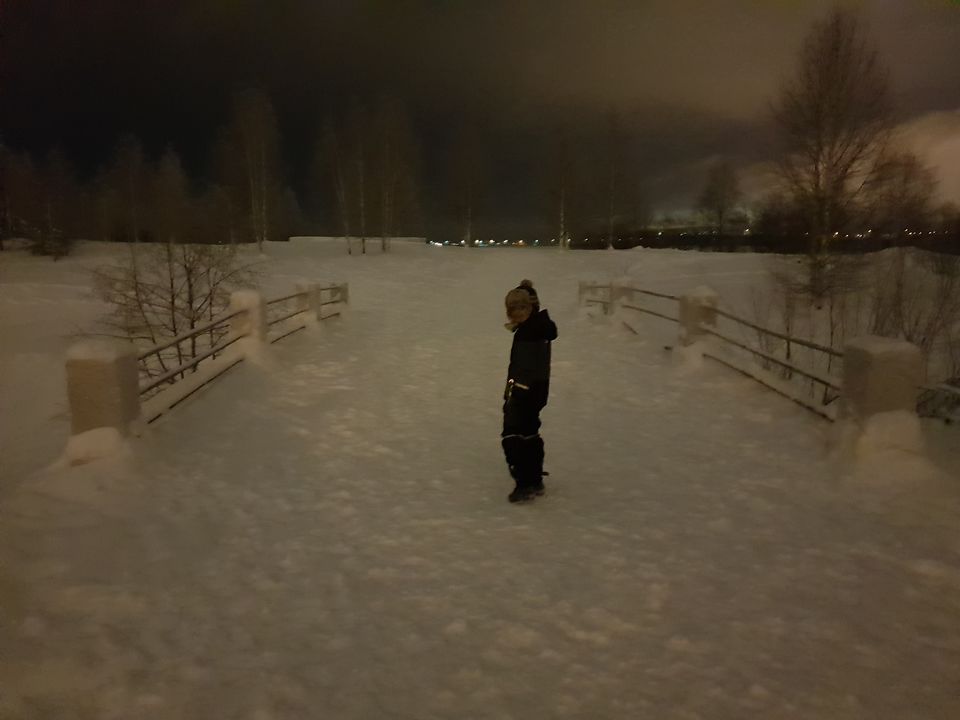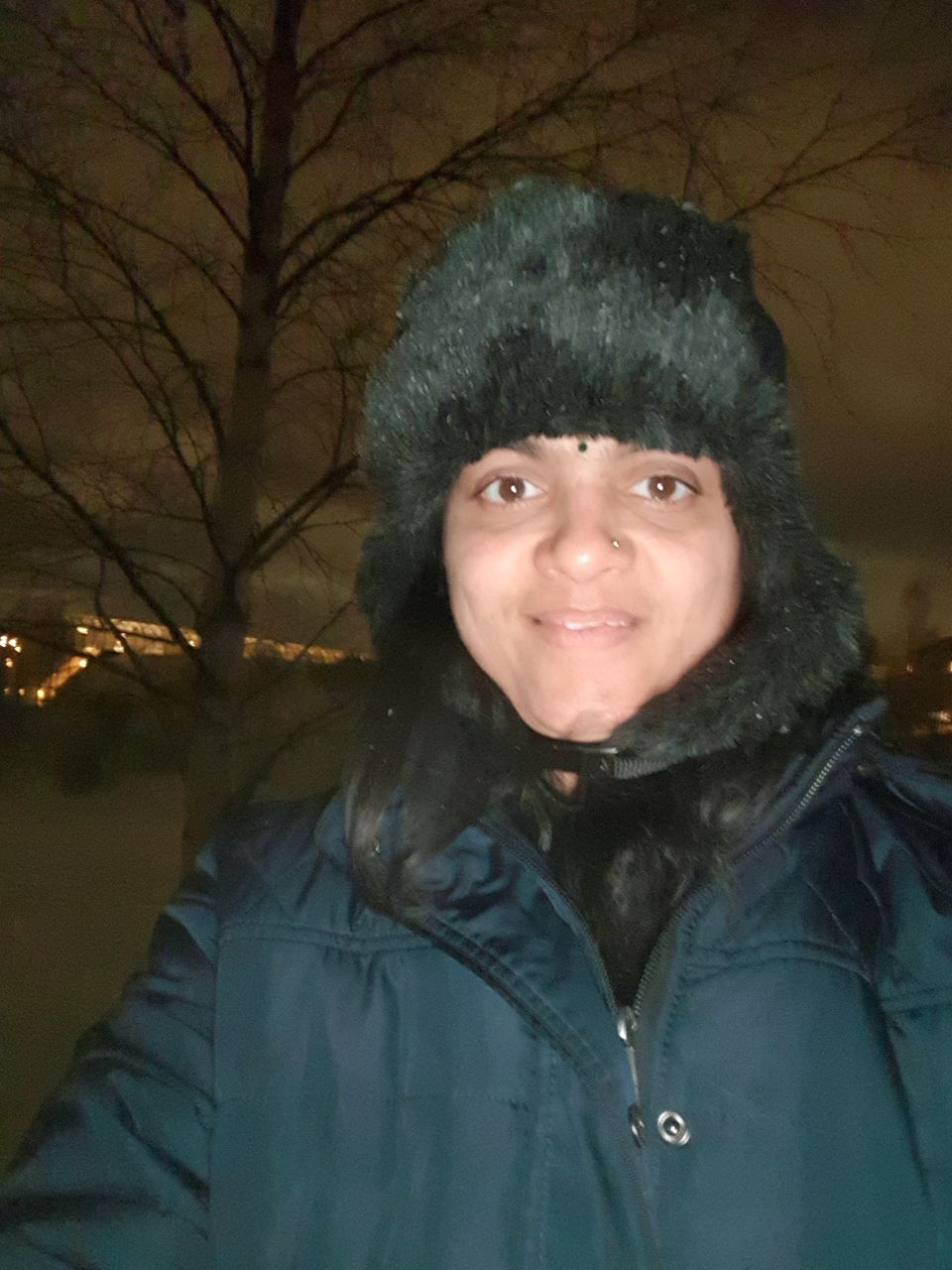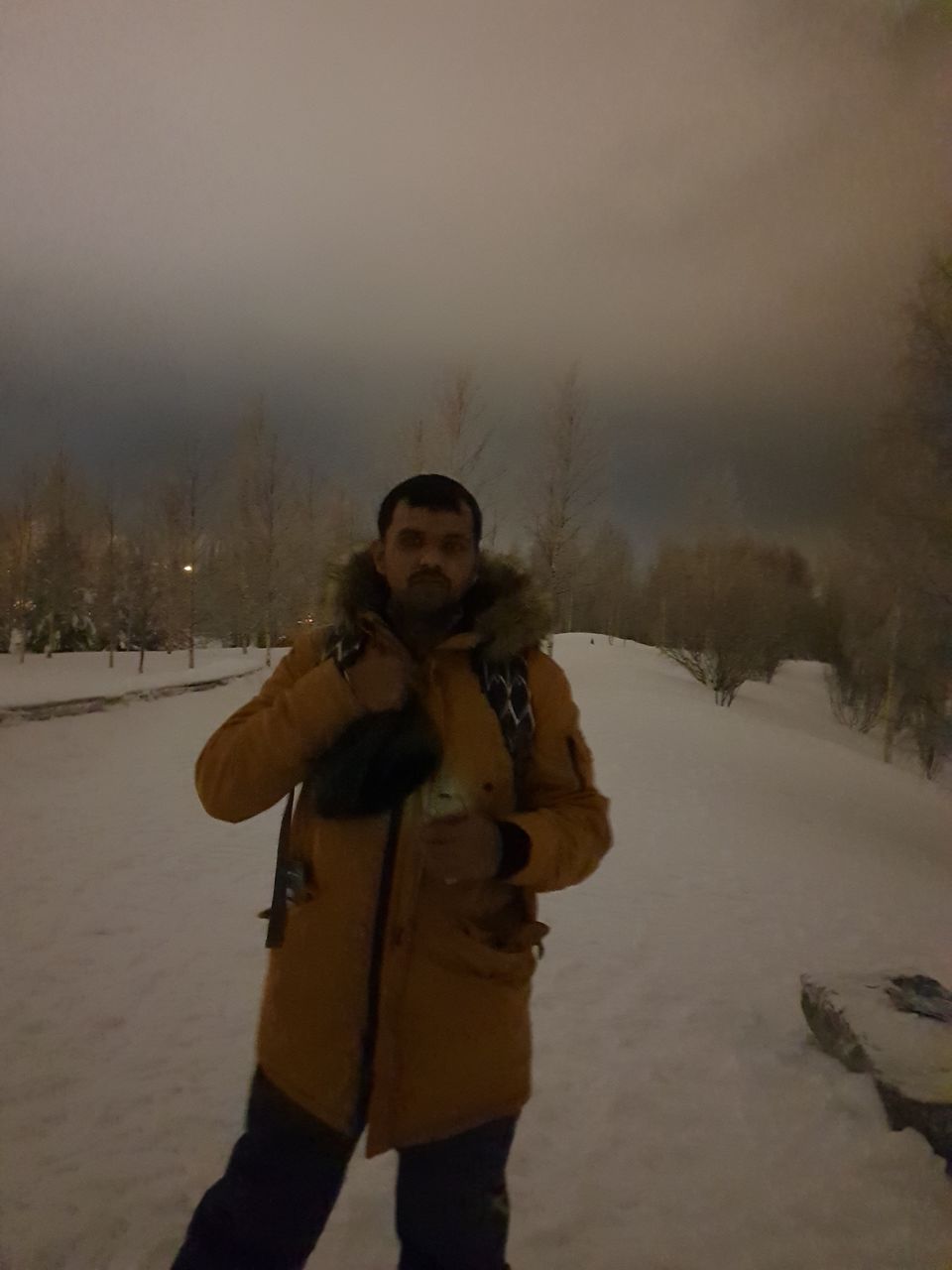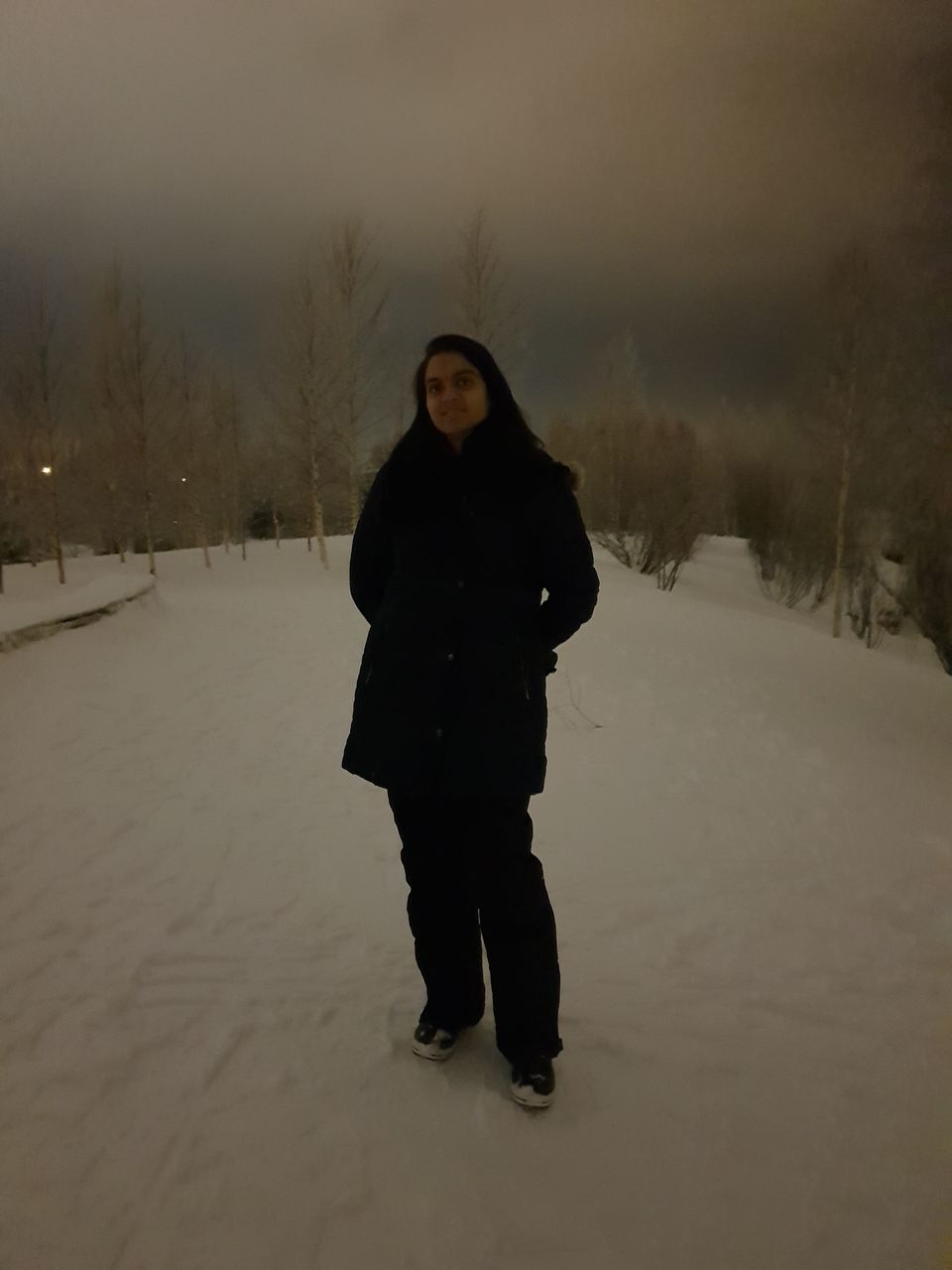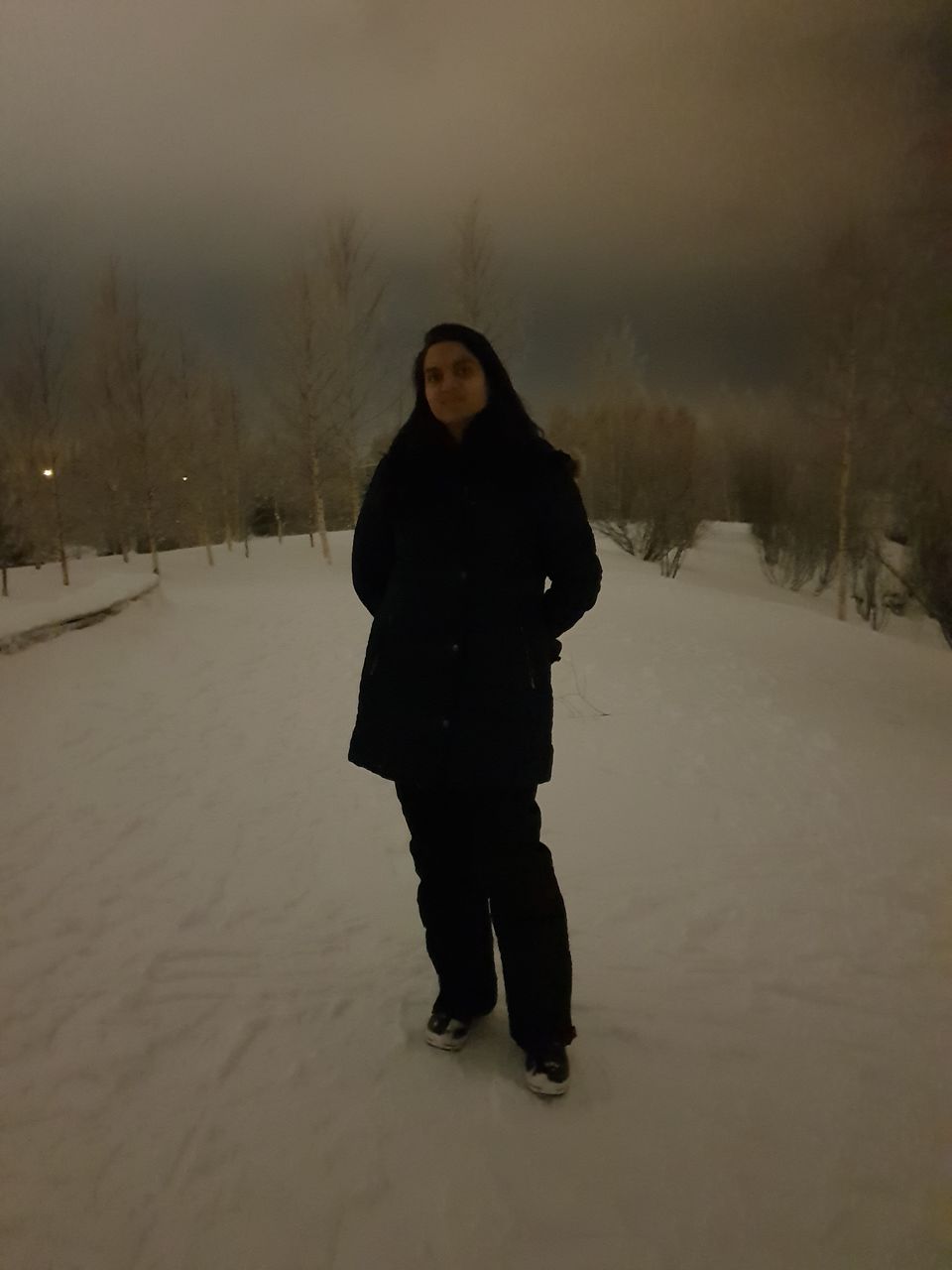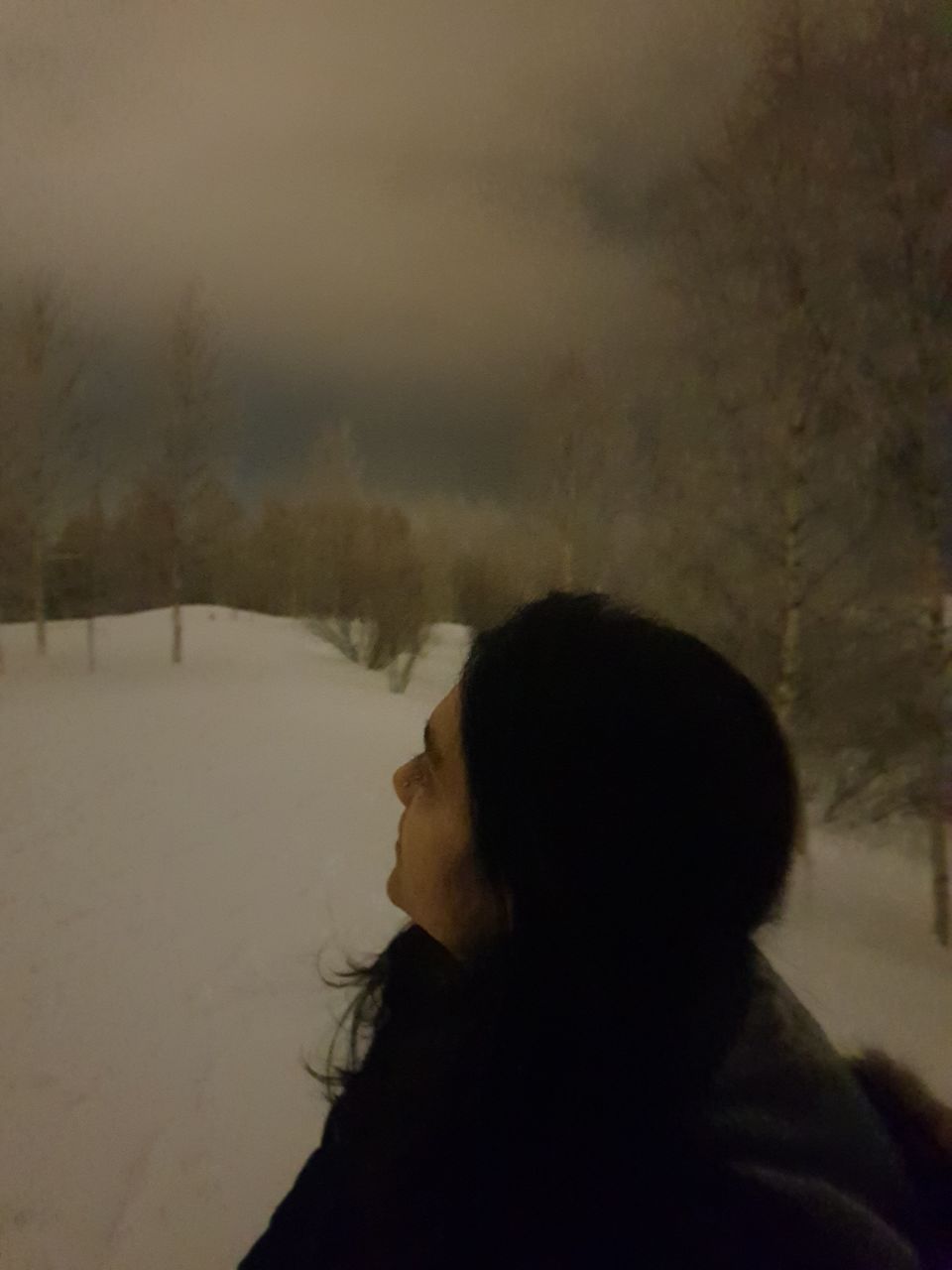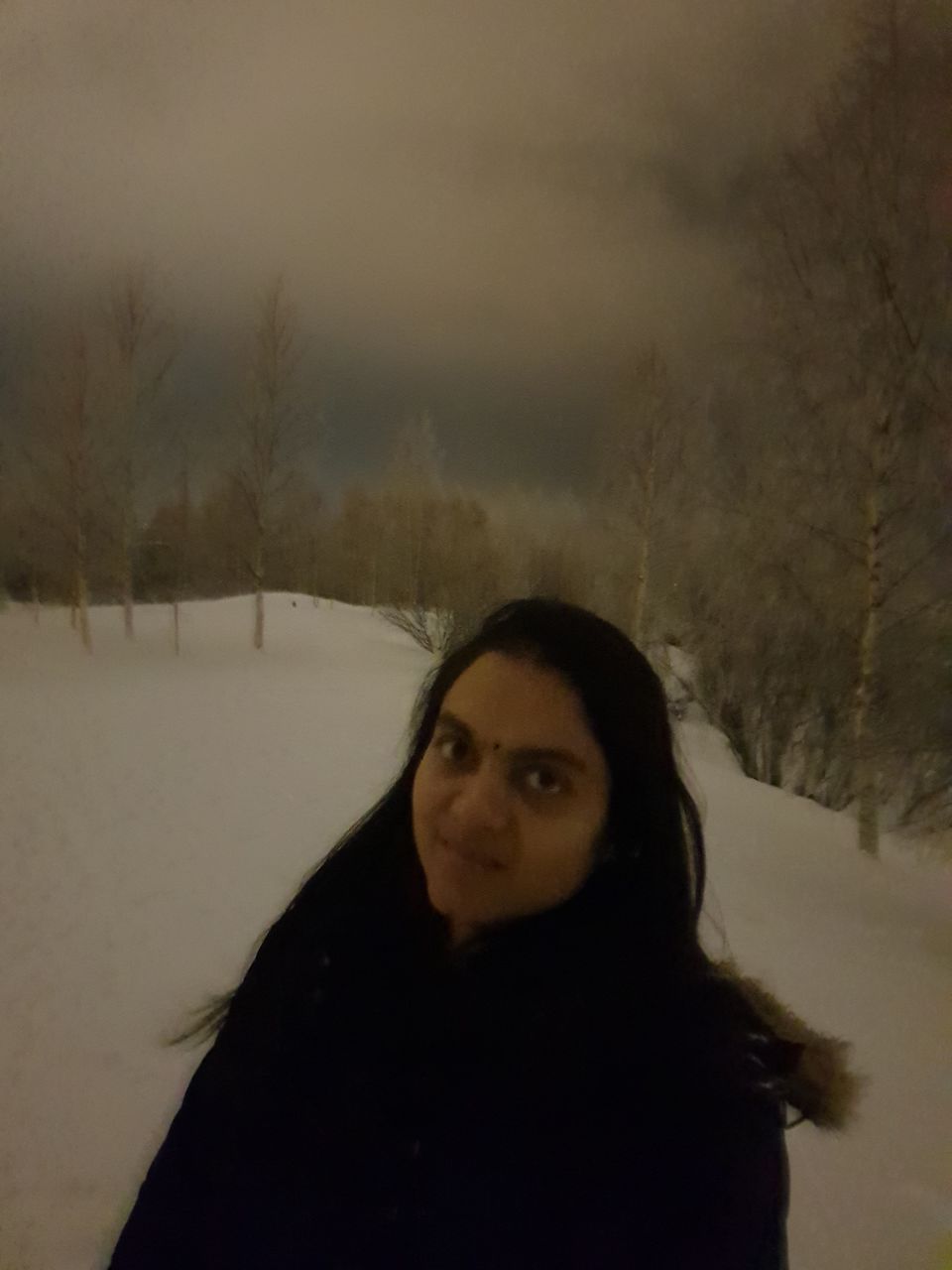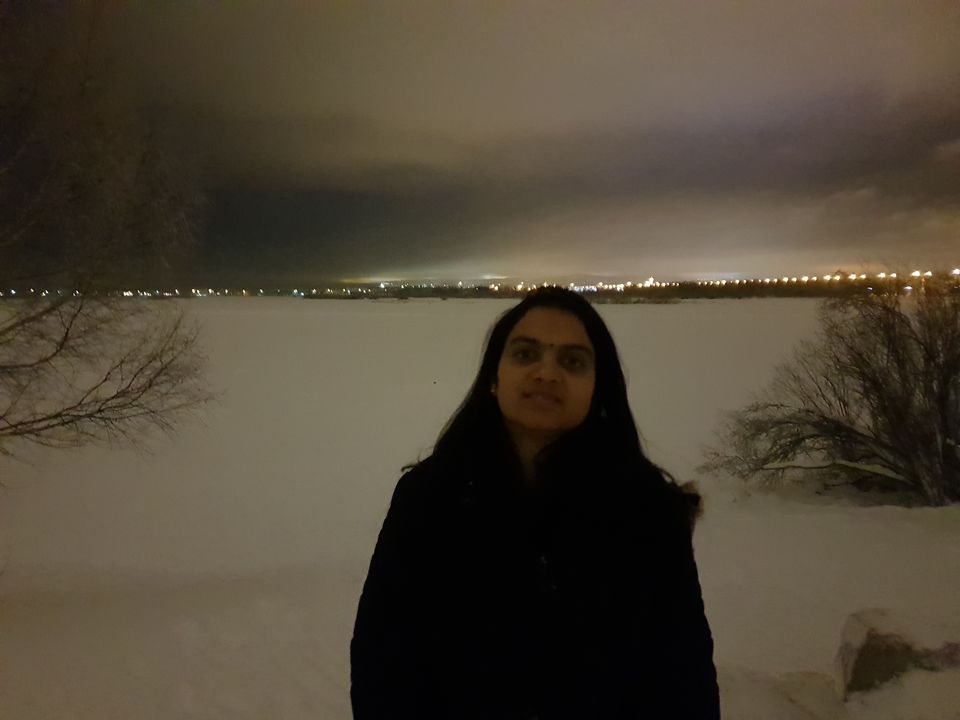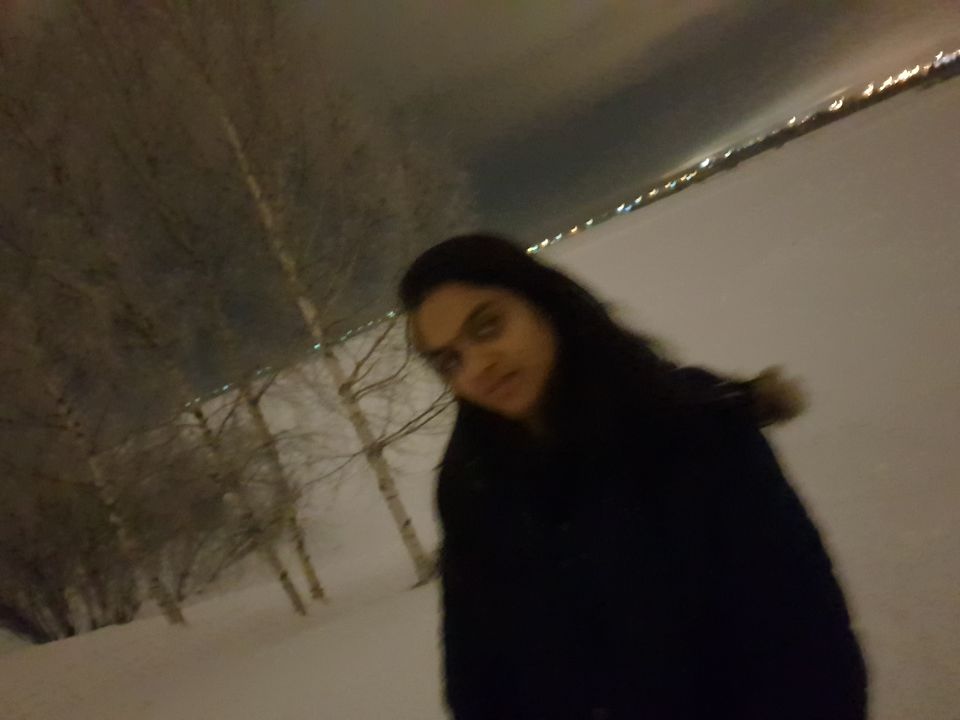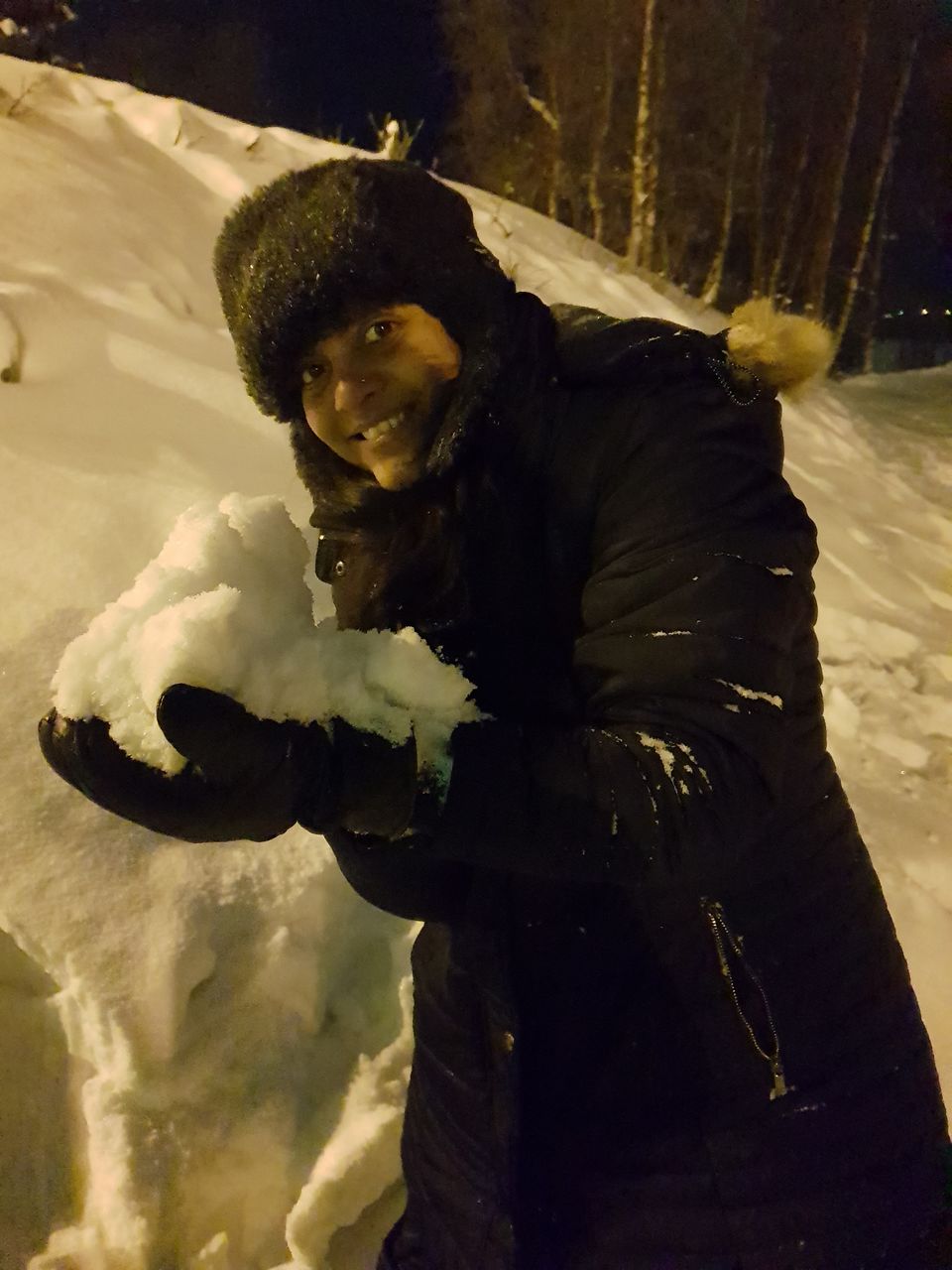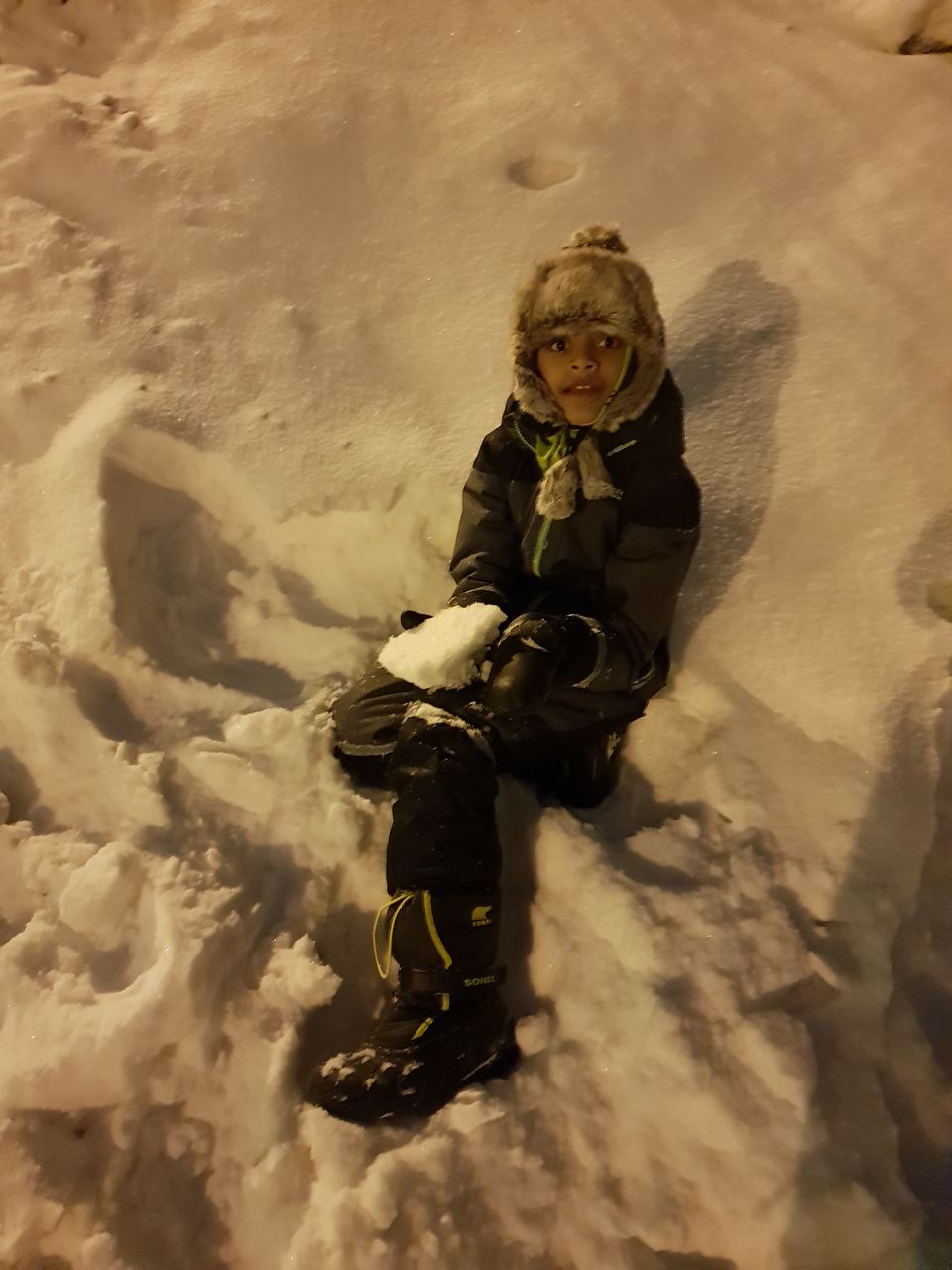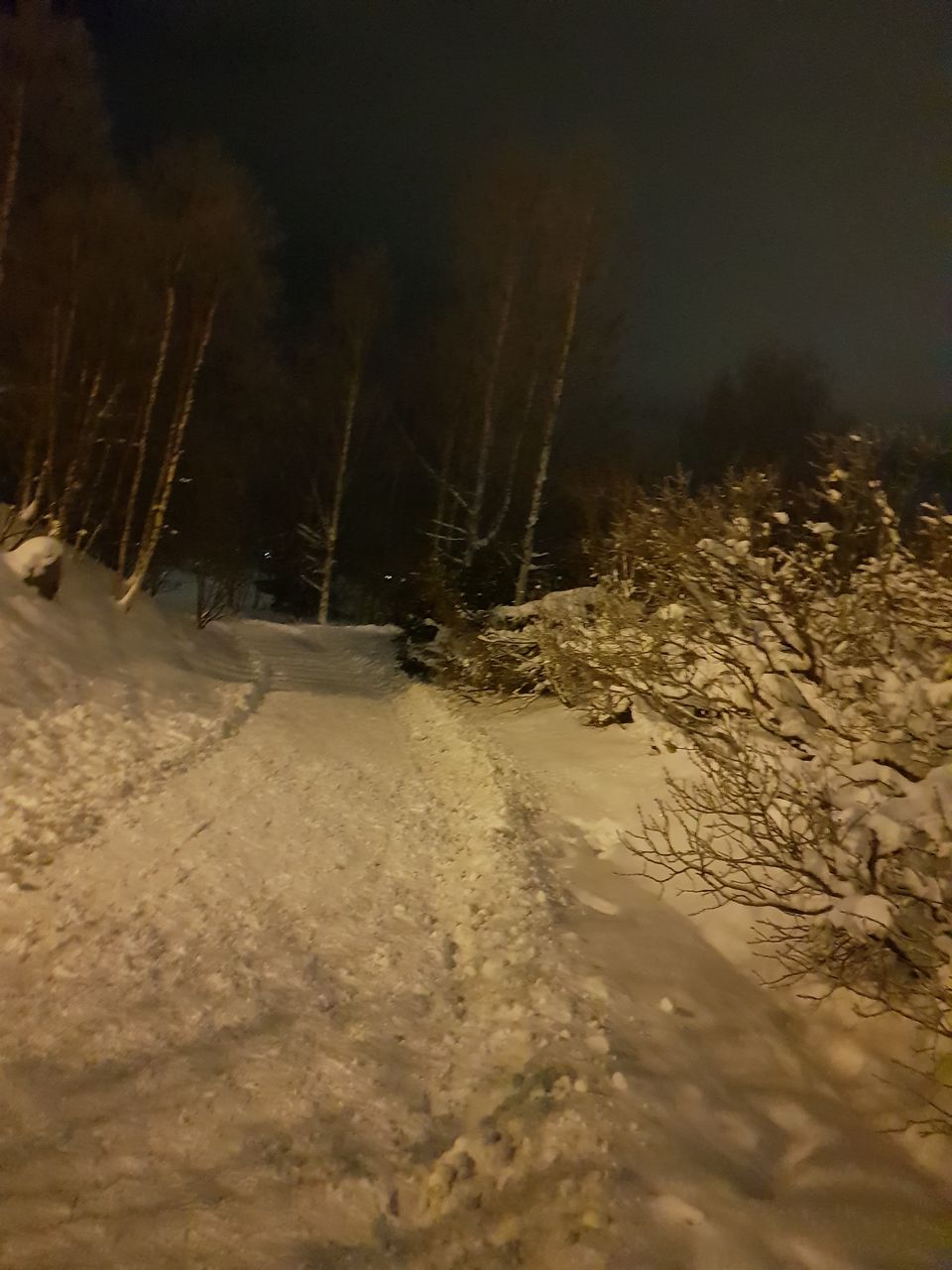 None of us wanted to leave. With a very very heavy heart and lot of memories and a hope to come back again to this winter wonderland, we headed to airport on our 6th day at 4:00am. We miss you Rovaniemi and hope to see you again with our hunt for northern nights which has just begun :)