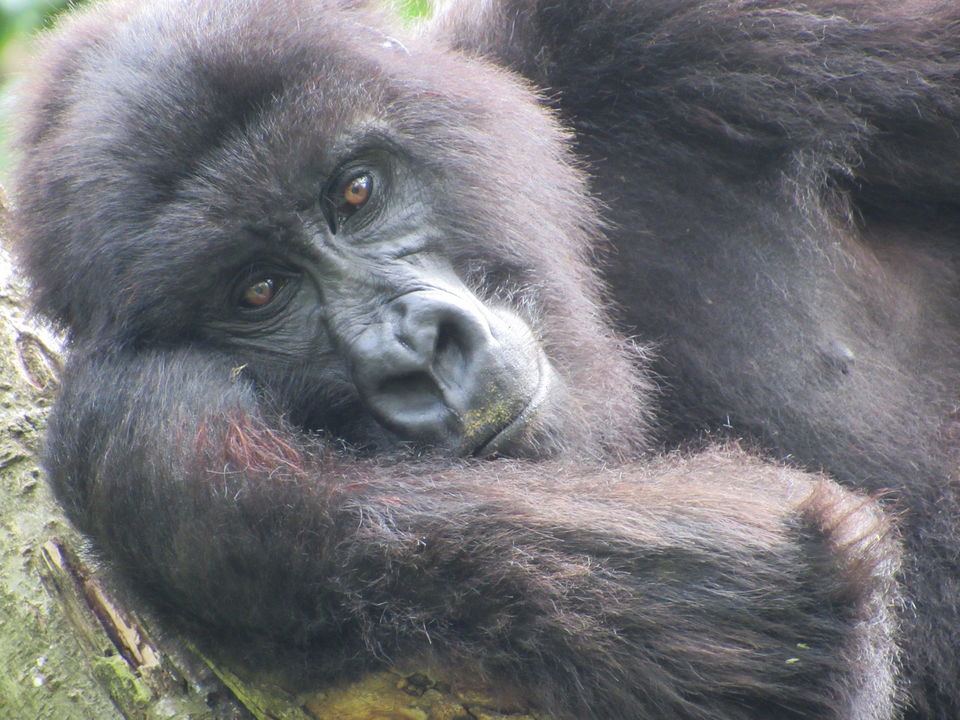 Sighting rare mountain gorillas in Rwanda is truly a once-in-a-lifetime opportunity. The small population, numbered at approximately 800, exist in four national parks in central Africa.
Volcanoes National Park in Rwanda is home to 10 gorilla families and boasts the most sophisticated tourism infrastructure for gorilla trekking (compared to its neighbors, Uganda and the Democratic Republic of the Congo).
Getting to Volcanoes National Park
Rwanda is an incredible little country! Since the infamous Genocide in 1994, Rwanda has made a spectacular comeback.
As a tourist, traveling to Rwanda is safe and accessible.
Upon arrival in Kigali, travelers can easily find a range of low budget to luxury accommodation options to explore this cosmopolitan city before heading north to Volcanoes National Park.
Local tour operators, like Amahoro Tours, are not only experts in responsible tourism in Rwanda, but also offer exceptional customer service for tourists looking to visit the park, and beyond.
Self-drive (for the intrepid)
Booking a rental car is easy through Amahoro Tours. You will be met at the airport or your hotel by a representative. It is important to note that you drive on the right side of the road in Rwanda, and that traffic rules are strictly enforced - Rwandans are sticklers for the rules!
You will most likely not receive a GPS, and detailed road maps of Rwanda are hard to find. Don't expect to see a street sign anywhere outside of Kigali. Let the adventure begin...!
To drive from Kigali to Volcanoes National Park, take the RN4 (NW Kigali) North to Ruhengeri.
While self-driving may seem rather questionable, road quality is generally very good, driving is low pressure, and it is a wonderful opportunity to explore the "Land of a Thousand Hills" at your own pace and enjoy the exquisite scenery at leisure.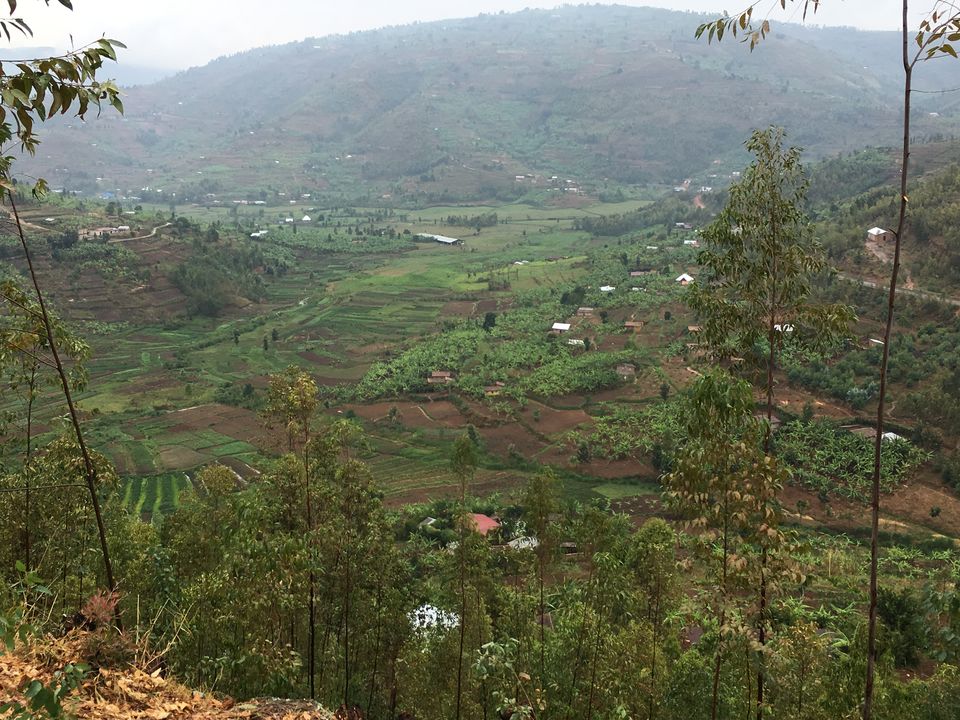 Guided tour (for the less intrepid)
If self-driving through Rwanda is not your cup of tea, do not fret. Amahoro Tours, or a similar ground operator can easily arrange a transfer for you from the "big" city to your new digs in the north.
Where to Stay
The northern province of Rwanda is a fairly remote area. While Volcanoes National Park is a prime tourist destination in the country, there are not a huge number of accommodation options that place you within easy commuting distance to the park entrance.
Accommodation for the rich (and famous?)
If you're ready to drop a whole lot of Rwandan Francs on a swanky place to stay, Sabyinyo Silverback Lodge just can't be beat. This upscale establishment is located a short drive from the park's tourism office and entry points for gorilla trekking, as well as other wildlife treks and nature excursions.
If you plan to stay with Sabyinyo, your transfers to and from Kigali will be taken care of.
Accommodation for the rest of us
Unfortunately for the rich and famous, The Peak Spot is right next door to Sabyinyo Silverback Lodge and is rather spectacular.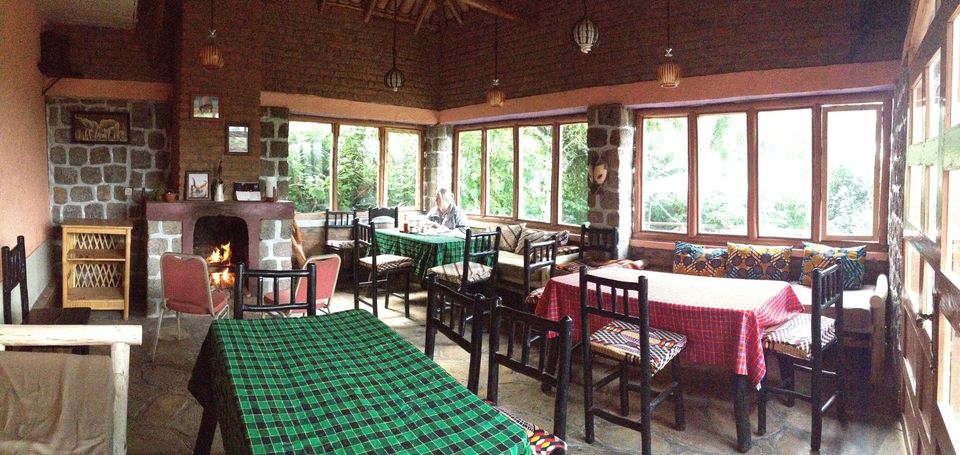 Situated on the foothills of an epic volcano, this small locally owned and operated lodge is rustic and charming. The locally sourced food is fresh and delicious, the staff is curious and attentive, and everyone here exudes a sincere passion for the preservation of Rwanda's unique flora and fauna.
Secluded pathways zigzag through verdant flowerbeds and wooden arches, leading between the stone guesthouses and communal dining room and bar. This is the perfect location to "unplug".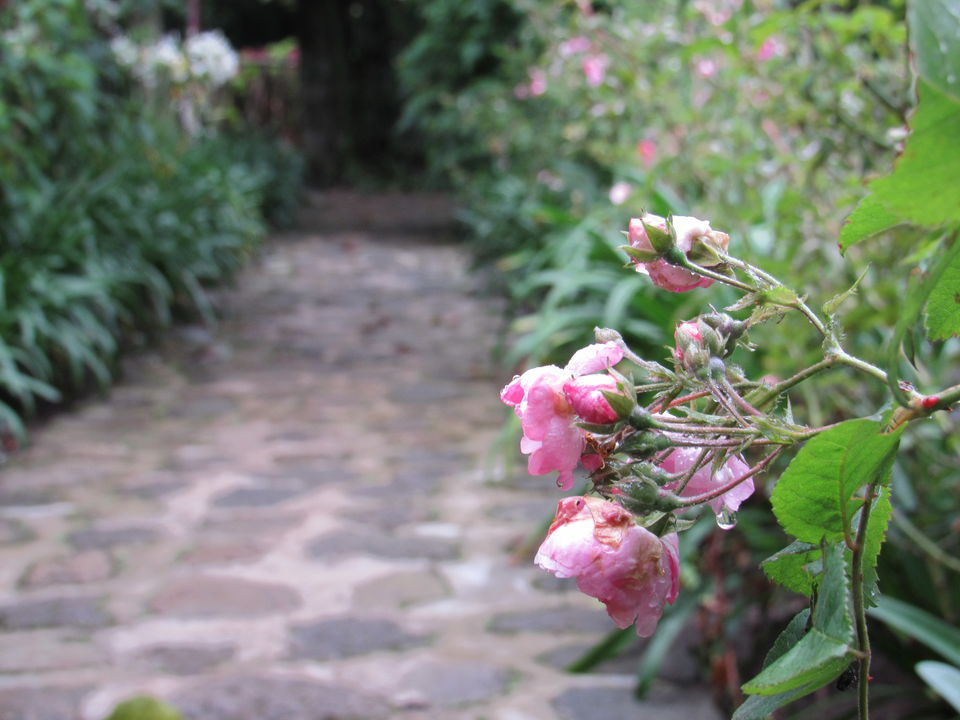 Getting Your Gorilla Trekking Permit
Gorilla trekking is becoming an increasingly popular tourist activity in Rwanda. For this reason, it is vital that you secure your permit before finalizing your trip!
To book your permit, you can contact the Rwanda Development Board via email: reservation@rwandatourism.com. One permit for foreign citizens costs $750.
Alternatively, you can book your permits through one of many knowledgeable tour operators in your home country.
Please find the latest and greatest information on booking your permits here.
The Gorilla Trekking Experience
In order to keep human-impact on the gorillas in Rwanda to a minimum, tourism-governing bodies have set stringent rules on trekking.
The trek
You will embark on your journey on foot in a small group, plus your guide and a few porters. Field guides in the park will have already established the approximate whereabouts of a habituated gorilla family - but gorillas move often!
This means that you may be trekking for hours in high heat and dense vegetation to find gorillas that love to hide on the steep, slippery slopes of the park's mountains.
The best advice is to enjoy the journey! As you hike, you will see the vegetation change from farmland to bamboo forest, to dense rain forest as you climb. The scenery alone is spectacular enough to make it onto your bucket list. But, you may even be lucky enough to spot other species like Golden Monkey as you walk.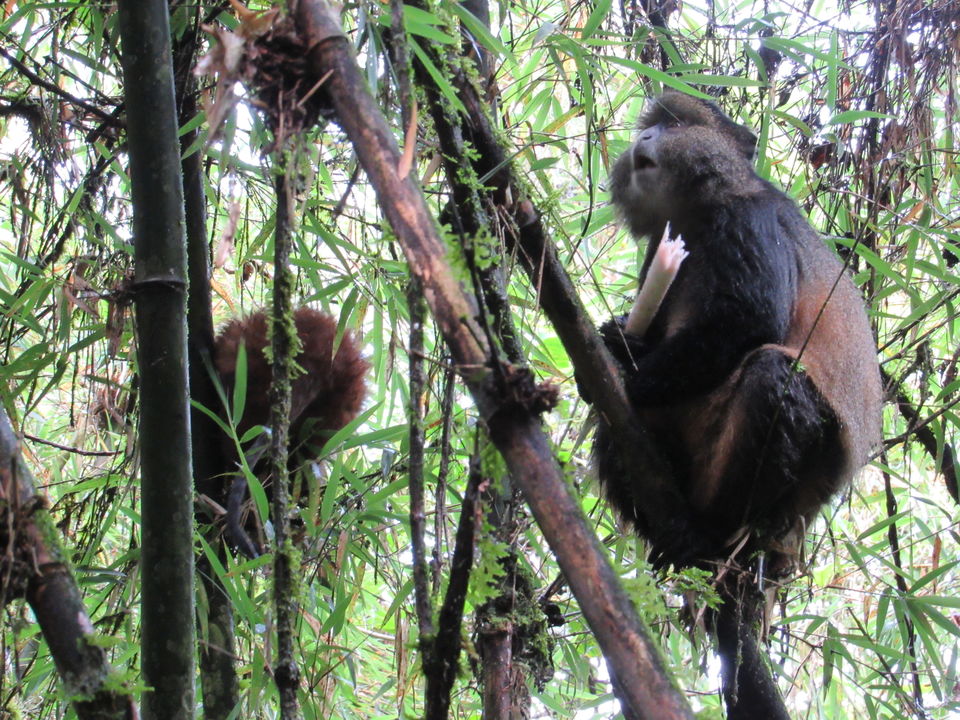 To keep yourself comfortable, it's advisable to bring a small pack for your camera, a few bottles of water, and a light raincoat. You should wear long trousers and a long-sleeved shirt to protect yourself from thorny plants. Neutral colors are ideal and good, waterproof hiking shoes are a must!
Be ready to hike for hours to find the gorillas - but when you do, it'll all be worth it!
The experience (be a good tourist)
Gorilla trekking is one of the most enchanting wildlife experiences you can have in Africa.
Tourists are only allowed to stay with the gorilla family for one hour.
During that time, please remain respectful of the rules - stay 15 meters away from the gorillas at all times, stay quiet, and don't pressure your guide to allow you to have more time with the family.
While it is not a requirement to wear medical face masks (to prevent the spread of disease from humans to gorillas) in Rwanda, you should definitely bring your own if you are sick.
Being a responsible tourist allows these incredible animals to stay protected without becoming overwhelmed by the increasing pressures of tourism.
The experience will go by before you know it! While your pictures and videos will be incredible relics of this special moment, be sure to take some time away from the camera to enjoy these creatures with your own eyes.