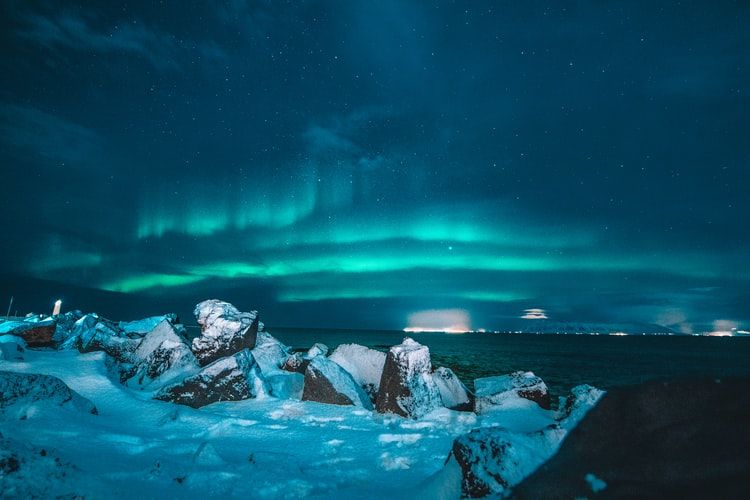 When was the last time you got a stamp on your passport?
Well, never mind, we understand your woes! Our passports have been lying around in the corner for quite some time now, but to be honest, travellers around the world are now seeing a glimmer of hope. With many countries easing their restrictions and a few jettisoning them altogether, international holiday plans don't seem that far down the lane.
Here are the countries that are now open for Indian travellers and have started accepting visa applications already!
1. Australia
From February 21, Australia announced that it was opening up its borders for those fully vaccinated. Indian travellers can simply fill the online form - and apply for visa.
2. Malaysia
From April 1st, Malaysia will welcome all vaccinated travellers without imposing quarantine, although visitors will still need to take an RT-PCR test before departure and an antigen test on arrival.
3. Nepal
Our neighboring country had opened its doors for us! Fully vaccinated Indians need no quarantine requirement in Nepal. Indian travellers can also enter Nepal via road and get a visa-on-arrival, but they need to fill an online departure form.
4. Singapore
Singapore has recently removed India and 5 other South Asian countries from its travel restriction list as the island-state continues to adjust border measures in response to the global Covid-19 situation. All travellers with a 14-day travel history to Bangladesh, India, Myanmar, Nepal, Pakistan and Sri Lanka will be allowed to enter or transit through Singapore. However, travellers from these countries will be subjected to the tightest of border measures, which involve a 10-day, stay-home notice period at a dedicated facility, as per the guidelines realized by the Health Ministry.
5. Canada
Wanna wander around the snow-laden streets during Christmas? Well, you can now travel to Canada, as the country lifted the ban on commercial passenger flights from India and the first flight to Toronto from Delhi left on September 22. Passengers travelling from New Delhi must carry an RT-PCR report for a test done 18 hours before the boarding time.
6. Thailand
Thailand has also opened up borders for India, with certain restrictions. Vaccinated travellers will have to undergo quarantine upon their arrival in the country, in an accredited hotel for at least 7 nights before hopping around Thailand. unvaccinated travelers entering Thailand by air will be required to undergo a mandatory quarantine of at least 10 days in a designated hotel in Bangkok.
7. United Kingdom
It's time to fulfill your London dreams! Indians who have taken both the shots of vaccination can now travel to the UK. All you have to do is, take a COVID-19 test - 3 days before traveling to England. Also on arrival, passengers have to quarantine for 10 days, in addition to this, passenger has to take a COVID-19 test on or before day 2 and on or after day 8.
Cost: A tourist visa for upto 14 days would cost around 100 USD (approx).
8. Iceland
Indian travellers can now head off to Iceland! A proof of previous infection and recovery or certificate of vaccination (COVISHEILD) will even exempt one from providing a negative PCR-test result. However, all travellers will be required to undergo a COVID screening upon arrival, without any exceptions. In order to protect the virus from spreading, the country has been abiding by stricter rules, and all travellers will be required to undergo quarantine till one takes another test five days later. If that test result comes negative, your quarantine period will also end.
9. Serbia
If you're seeking an offbeat travel experience in the post-pandemic times, then Serbia's doors are also open for Indian travellers! But, unlike most countries, where travellers are required to show a negative RT-PCR report, which is less than 72 hours older prior to boarding their flight, Serbia requires one to provide a report that is no older than 48 hours for entry. You have an added advantage in case you're fully vaccinated!
10. Costa Rica
How about soaking in the sun and having some fun? Indians can now travel to Costa Rica, and will neither need a vaccination certificate or a negative RT-PCR test report. However, do note that travellers will have to fill out a health pass form upon arrival at the rainforested Central American country.
11. EU Nations
Indian travellers who have received both the doses of COVIDSHIELD vaccine can visit 16 European countries as part of their 'Green Pass' scheme. These 16 countries are - France, Austria, Belgium, Bulgaria, Finland, Germany, Greece, Hungary, Ireland, Latvia, the Netherlands, Slovenia, Spain, Sweden, and Switzerland.
12. Rwanda
Want to go trekking with mountain gorillas? Well, this is no joke! You can now travel to Rwanda and tick this off your travel bucketlist. Indian travellers destined for any country in Africa and holding a valid visa can travel to Rwanda.
All travellers arriving in Rwanda must complete the passenger locator form and upload their negative COVID-19 test certificate prior to arrival. On arrival, every traveller must proceed to a government-designated hotel for a second COVID-19 test.
13. Uzbekistan
Any Indian national destined for and holding a valid visa for CIS countries is eligible to travel to Uzbekistan. Travellers must present a negative PCR test taken no longer than 72 hours prior to arrival in the country. Quarantine or self-isolation for 14 days is required.
14. Sri Lanka
And our neighboring country has also opened doors for us! Fully vaccinated travellers from India will now be able to travel to Sri Lanka. As per the reports, anyone travelling from India, who have completed both the doses of vaccination (COVAXIN or COVISHEILD), will be allowed entry into the island nation. Travellers will also be required to pay for the COVID-19 local travel insurance, as well as their RT-PCR test that will be conducted on arrival.
15. South Africa
Are you feeling a strong urge to set out for a beautiful land where nature unfolds at its own pace, the waves break on the golden shores, the wildlife roams around freely and the people greet each other with warmth? Then South Africa is the perfect destination for you!
You can download the South African visa application form, here. Submit the completed visa application form in-person at the nearest VFS Visa Application Centre listed on the website. It'll take about 5 to 7 working days for the visa to be processed.
Cost : No visa fee for Indian nationals, however VFS might charge around INR 2000 .
16. Kenya
Arguably one of the best places for a wildlife safari, Kenya is a paradise for nature lovers and wildlife enthusiasts. And it just doesn't end there, you can visit the Great Rift Valley of Lake Turkana where early humans first evolved, the deserted flatlands and the snow capped Mt. Kenya, the equatorial rainforest regions, and the vast stretches of golden beaches bordering the Indian Ocean on the East. To apply for a Kenya Visa, you can check out the official website here, and check safety and health guidelines here. Travel itinerary, return ticket, hotel bookings mandatory for visa application.
Cost: 100 USD approx.
17. Tanzania
Popular among wildlife enthusiasts all across the world, Tanzania has everything from lions and elephants to beaches, friendly tribal people, interesting cultures, Serengeti National Park and Ngorongoro Crater, Mt. Kilimanjaro as well as the archipelago of Zanzibar. Indians are eligible for E-visa which is a single-entry visa, valid for 90 days, that allows travellers to enter and travel to Tanzania and Zanzibar. You can check out the eVisa details here. If you are applying at an Embassy/Consulate, visa processing takes a minimum of 5 working days.
Cost: A single entry Visa would cost you 50 USD while a multiple entry Visa would be for 100 USD.
18. Zambia
Zambia is considered to be one of the most stunning, friendly, varied and untouched countries in Africa. Known for the famed Zambezi River, numerous national parks, vast species of wildlife and birds, as well as a vibrant culture, this country surely deserves to be explored. Indians are now eligible to apply for e-visas, here. Ordinary visitors and tourists are entitled to a free 90-day visit in any period of 12 months from the day of first entry into Zambia, while business visitors are entitled to a free 30-days visit in any period of 12 months.
Cost: Single entry Visa would be cost you 50 USD approx.
19. Mauritius
If you simply want to chill by the beaches and dive into the deep blue waters, then Mauritius is calling you! The borders are opening on July 15, and Indians can opt for visa on arrival at immigration counter. There is no visa fee for Indians. Documents required for tourist visa are: passport, confirmed return ticket, proof of hotel booking (voucher issued by hotel or travel agent).
20. Turkey
From the bustling cosmopolitan city of Istanbul to the ancient city of Göreme and a boat trip to the beautiful coastal town of Kekova-- nothing in Turkey will ever fail to mesmerize you! An East European country having strong influences of West Asia, Turkey has a rich history with glorious architecture, diverse landscape from beaches to mountains, lip-smacking cuisine and everything else that a traveler can ask for. Indians can now travel to Turkey and apply for the visa, here. It'll take about 7 to 10 workings days for the visa to get processed.
21. Saudi Arabia
If you have a valid US, UK or Schengen Visa, and are traveling by the Saudi national carrier for tourism, you'll be offered a Visa-On-Arrival in the country. Such visa holders must have visited the visa-issuing country before landing at any Saudi airport via a Saudi air carrier.
22. Ukraine
This East-European country will let you explore the remote Carpathian Mountains, as well as bustling city life; discover a medieval cultural heritage or find out more about Soviet architecture; marvel at the beauty of Kiev or visit an abandoned Chornobyl zone. Indian nationals are eligible for eVisa to Ukraine, valid for up to 30 days.
You can apply for the visa here.
The processing might take about 14 days, so make sure you have some time in hand before departure. Currently, Visa-On-Arrival is not available for Indian travellers.
23. Armenia
For long, Armenia has been overlooked as a go-to destination for tourists, but if you visit, you will find a rich cultural heritage where ancient sights and delicious food abound. Indians can apply for eVisa here. Documents required include air ticket, hotel reservation, invitation, medical/travel insurance, and proof of sufficient funds, etc. The processing time is 3 to 5 days.
Cost: A tourist visa for upto 21 days would cost around 6 USD.
24. Russia
Russia has also resumed flight operations in a move to revive its tourism industry. Indian travellers will, however, be required to carry a negative RT-PCR test result, which must be issued not less than 72 hours before their arrival. Note, Rapid Antigen Test reports will not be accepted.
25. Egypt
Pyramids on your mind? Well, Indians can now travel to Egypt, although the number of flights to the country has been reduced. You will need to produce a negative RT-PCR test report that is not older than 72 hours prior to arrival. In case you don't have it, you'll have to get tested at the airport. In that case, travellers are expected to undergo quarantine at their place of stay till they receive a negative test result.
So, what are you waiting for? Start planning for your next adventures and apply for the Visa, ASAP!
Got an interesting travel story to share? Then write about it here on Tripoto and earn Tripoto Credits!
Explore the best of travel inspiration on Tripoto Instagram!