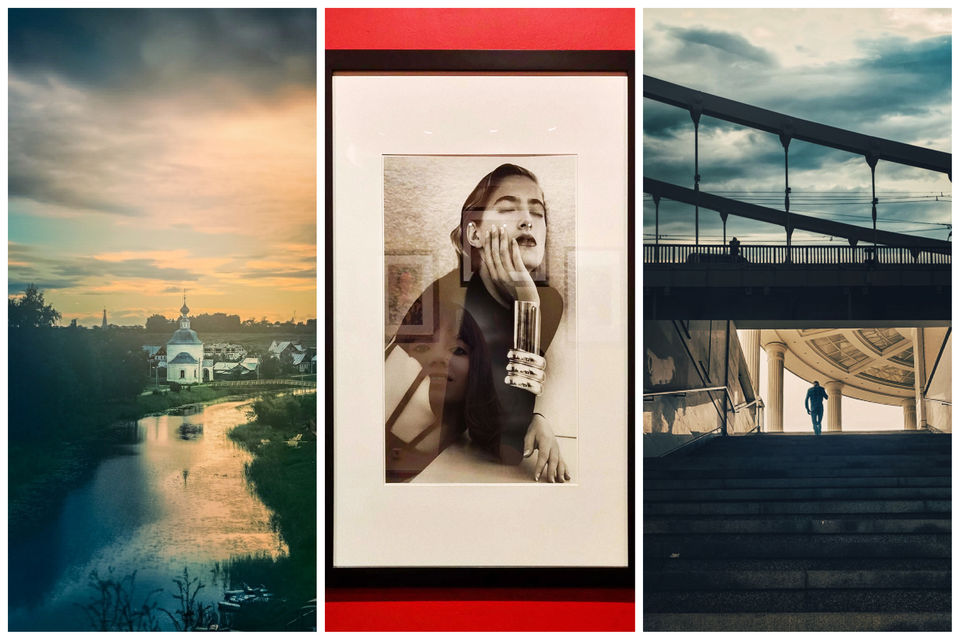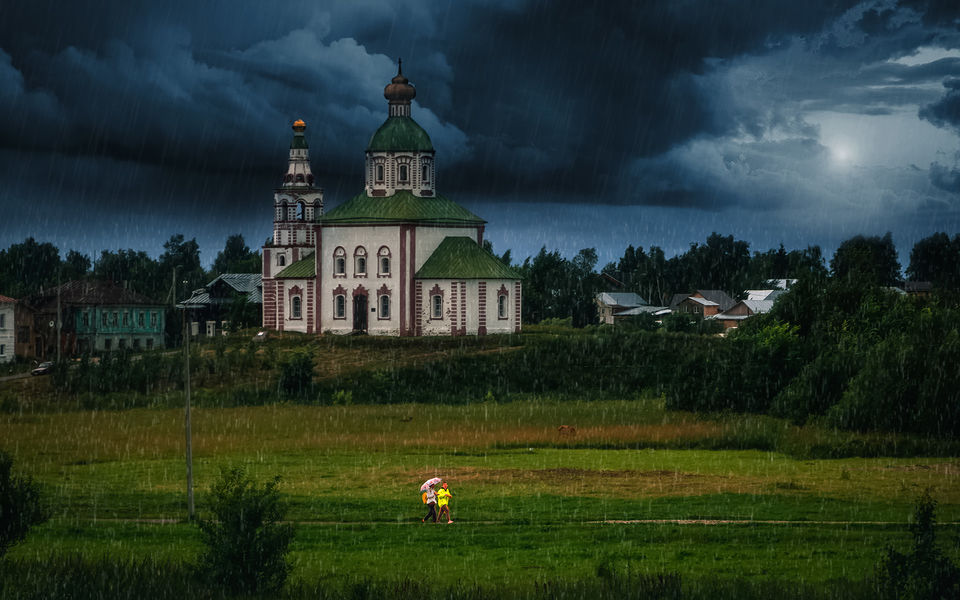 Russia is the only country in the world that belongs to two continents - Europe and Asia. It is the largest country in landmass, sharing borders with 14 countries and has 9 timezones! Russia, in many ways, is like India - vast geographic expanse, diversity of terrains, 40+ languages and absolutely different cultures - one lifetime is not enough to explore this country.
Russia has many myths about its people and culture. The more I explored this country, the more myths were busted. I was in Russia for more than 3 weeks, travelling across the length and breadth of the country. In this article, I am going to share my experience of part-1 - the easily accessible part of Russia in 5 days, including the capital city of Moscow and the 'jewel' of the Golden Ring, Suzdal. The good news is that it is quite affordable, if you compare it with travelling in Europe. But the scope of beautiful architecture, art, nightlife, cityscape and food - is no less than any other top European city.
Before we start, three important points are to be kept in mind.
1. Russian currency is known as Russian Ruble = 0.9 INR, and most of the expenses are similar to that in India, making it not very expensive.
2. Russians speak their languages, mostly Russian in cities like Moscow or Petersburg, but Karachai in Dombay, Tuvan in Siberia and the like. Usage of English is very limited, hence using Google Translator to converse is the best option. It will be nice not to lose patience if in restaurant nobody understands English or even the menu is not written in English.
3. In every place you stay in Russia, you need to register yourself as a traveler. The good thing is that the onus is on the hostel owner. Just remind the hotel desk the moment you land up there.
Day 1: Arrive in Moscow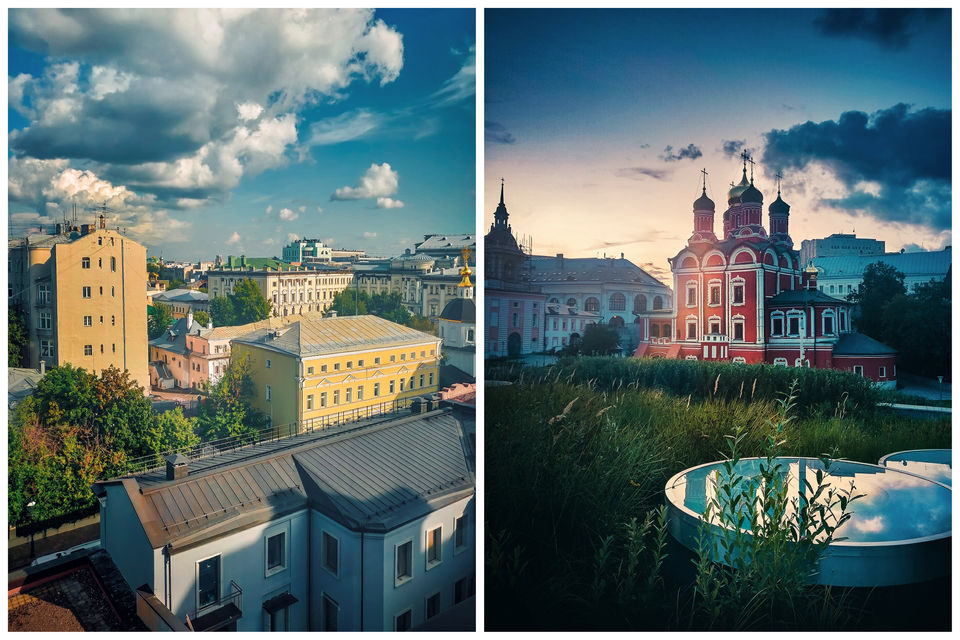 Sheremetyevo Alexander S. Pushkin International Airport is the main airport in Moscow, connected directly with Delhi. Other major Indian cities are connected with Moscow via Delhi. We flew with Aeroflot from Delhi in a fairly comfortable flight.
Time taken from Delhi to Moscow: 6.5 Hours
Price: We spent Rs 48,000 in the round trip
We stayed at Courtyard Moscow city Centre, due to my Marriott Bonvoy Program. But there is no paucity of budget-friendly hotels or hostels in Moscow. City centres are a good place to stay for visiting all the interesting spots in the city.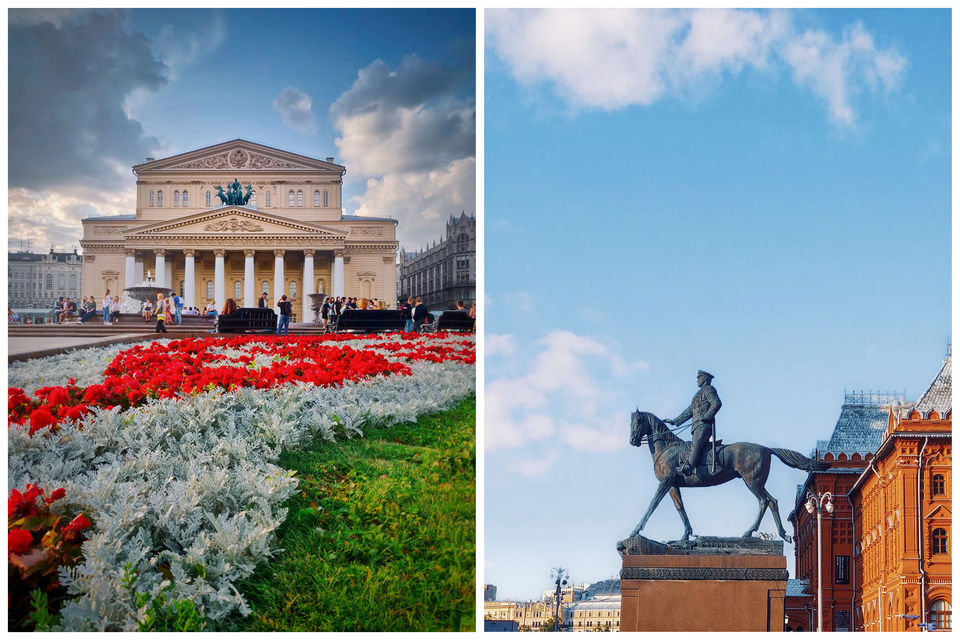 1. Start with a walking tour in Moscow. This is something I suggest everybody in a new city. This gives you an overall idea of the history and contour of the city with the help of a local guide. I booked a 3 hour walking tour knows as the Tour of Communist Moscow. It cost me about INR 2500.
2. Then head to the Moscow Kremlin area in the late afternoon. This area will have all the landmark places you must have seen all these years - Moscow Kremlin, State Historical Museum, Lenin's Mausoleum, St Basil's Cathedral and Red Square.
3. Head to The Great Amphitheatre for resting your feet and having a great view of the city. I was lucky to experience a Russian concert in the Kremlin area.
4. End the day with a scrumptious dinner in one of the many beautiful Restorans in the historical part of the city. Some of the very popular Russian dishes are - cold soups like Okroshka, Shashlik or roast skewer dish, Pelmeni, similar to ravioli and stuffed with meat. My favourite, was however, the dish that Russians borrowed from Georgians - khachapuri po-imeretinsk – fresh dough cooked with sour, salty suluguni cheese.
Day 2 : More of Moscow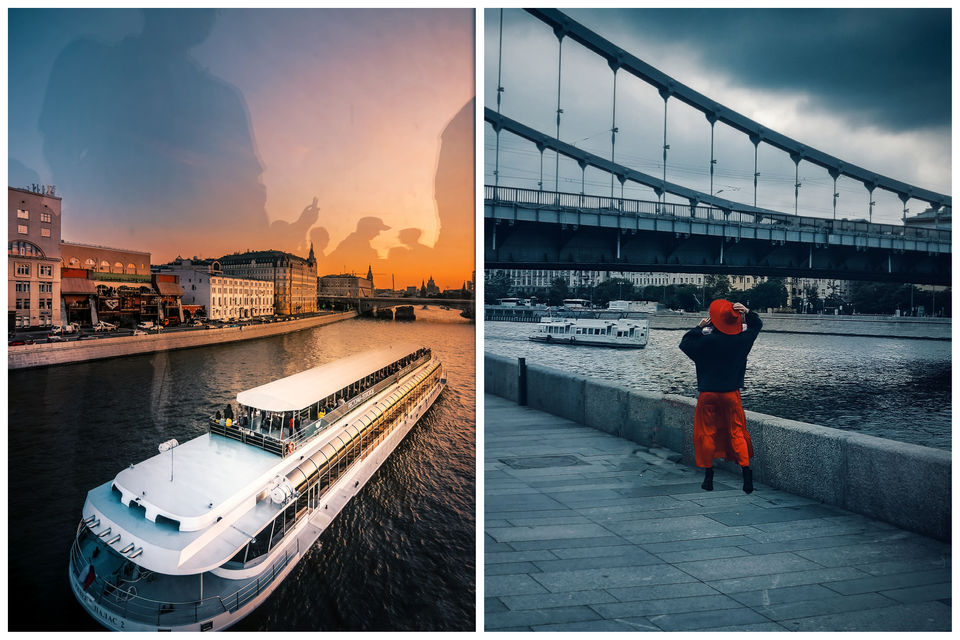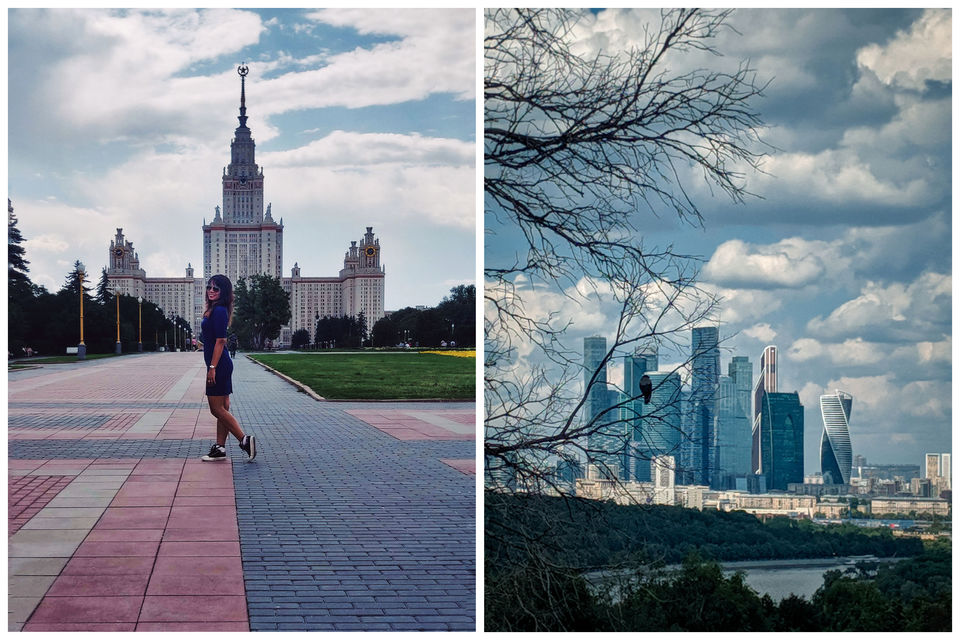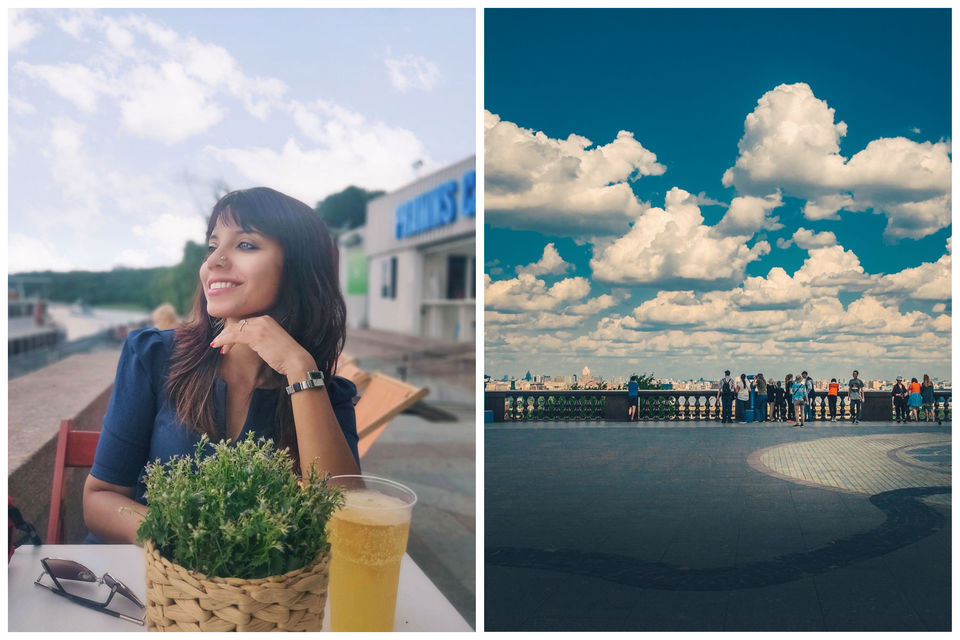 1. After a heavy breakfast buffet at hotel, or zavtrak (breakfast) that may comprise kasha (porridge) or bliny (pancakes) at numerous cute cafes, we headed to explore the other side of the city.
2. A morning cruise over the river Moskva is a great way to observe the life on both sides. I definitely recommend you take the cruise , and then drop off at Prawns cafe for a luncheon by the river.
3. Give a visit to the State University at Moscow - one of the most beautiful buildings in the city. Do go to the opposite side to see the skyline with the locals and tourists.
4. Head to Sparrow Hills and take a walk on a quiet path inside the forest. If interested, you can also take the cable car for the bird's eye view ride.
5. Do take a walk in the amazing Gorky Park. Lots of paintings and art elements are on sale here. You will also come across people cycling, walking and dancing in this huge park.
6. End the day with a fabulous and a slightly expensive dinner at Cafe Pushkin (Book in advance as it is often filled with reserved guests). A budget option for the night could be Stolle or Zupperia.
Day 3: Train To Suzdal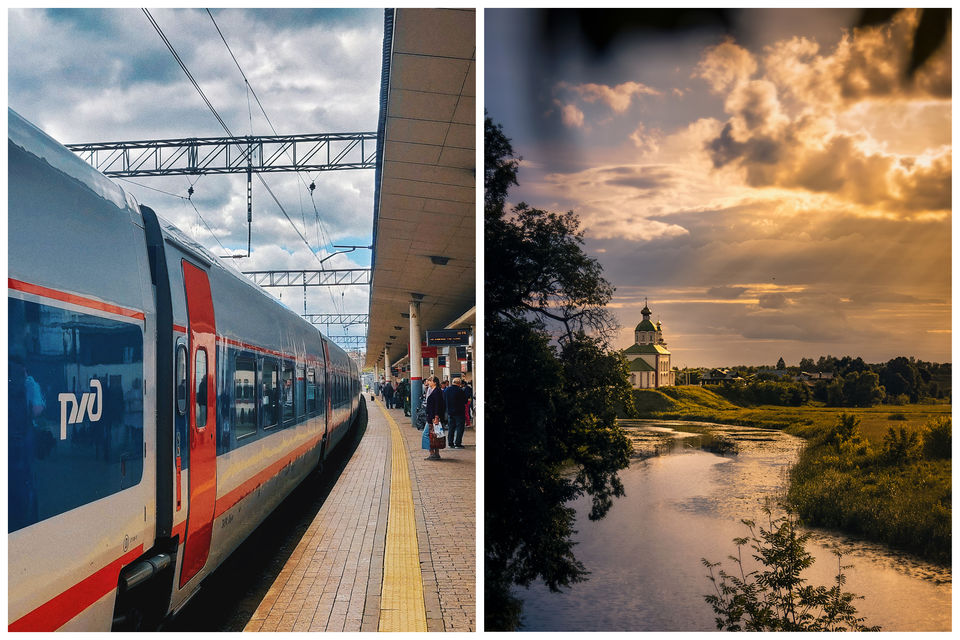 The most comfortable and affordable way to get to Suzdal from Moscow is by train. A morning train can be booked in advance on the website of Russian Railways, which will cost you about INR 1500. The train journey with a comfortable seating arrangement takes about 1 hour 40 minutes. Once you reach Vladimir station, you can ask your hostel or hotel to send a card to pick you up. It will take you INR 800-100.
Suzdal is known as the 'jewel' of the Golden Ring cluster in the north-east part of Russia. Many people do day trips from Moscow to Suzdal and back. But my recommendation will be to stay for a couple of nights in Suzdal and explore this city with 20+ little and grand basilicas. Suzdal won't disappoint you.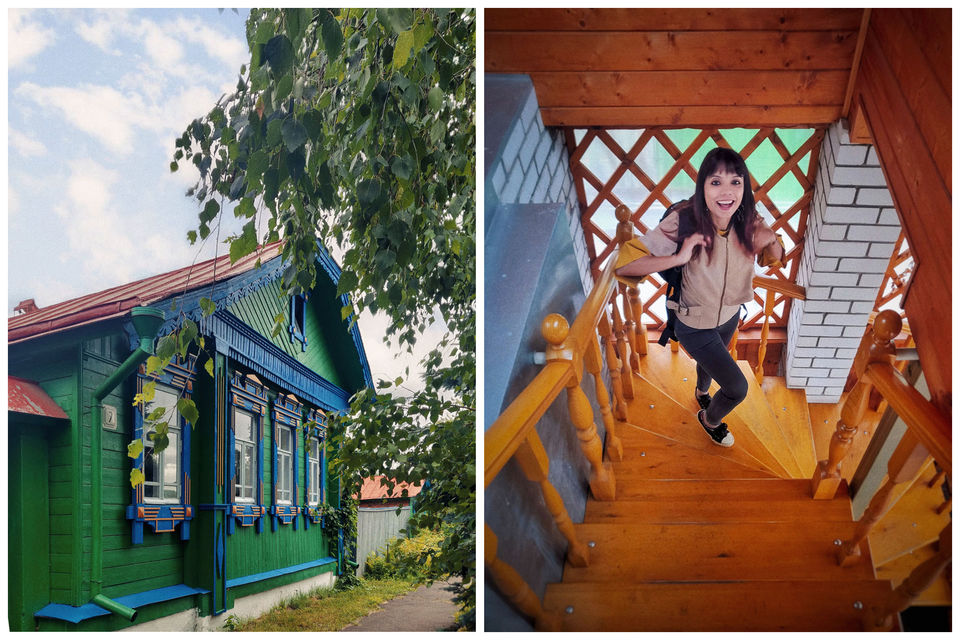 It takes about 15-20 minutes to reach Suzdal from Vladimir station by car. Even in July, it was fairly cold. So go prepared with enough winter clothing. There are many budget options for you to book. Suzdal houses are wooden and staying in those little cute places is a great experience. I stayed at U Kremlya Guesthouse, run by a very helpful Russian lady.
Day 4 : Exploring Suzdal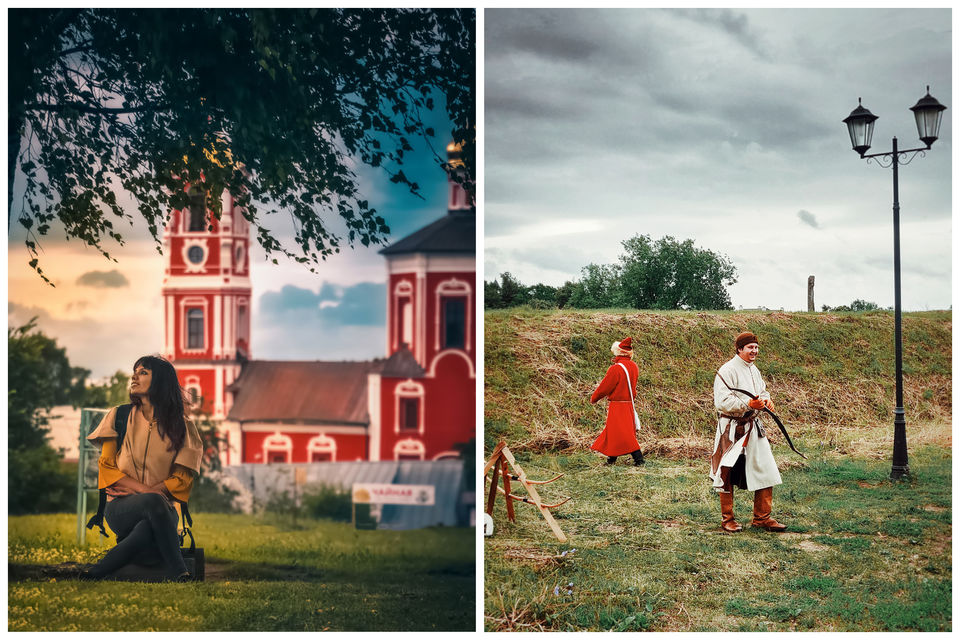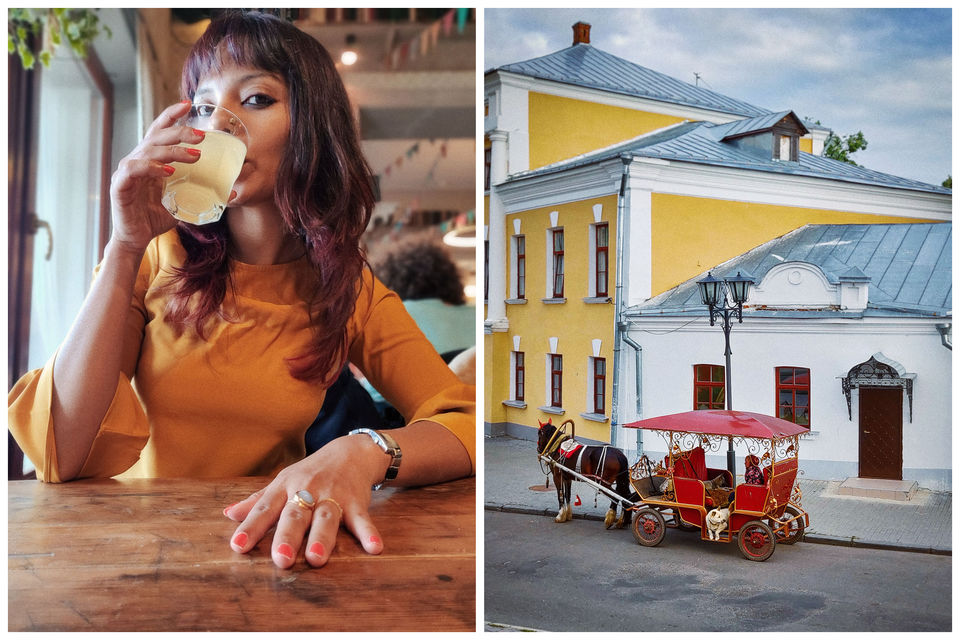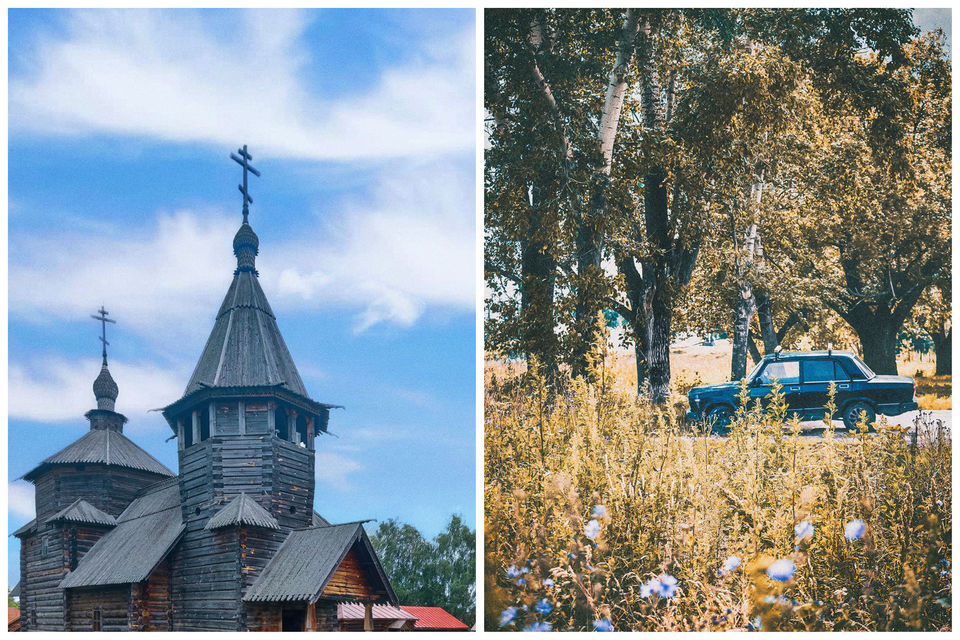 Suzdal is an idyllic town with many kremlins to explore. you can choose from the list of kremlins to visit.
1. Start with visiting the open air museum of wooden architecture. Then hop on to the other side of the river through a walking bridge and visit Spaso Yevfimievsky Monastery of Our Savior.
2. Walk to the edge of the town and explore the untrodden paths. You will come across horse carriages and many beautiful basilicas on the way. Spend some time by the river Kamenka. If interested you can hop on a boat, or just while away time appreciating the view.
3. Do not give a miss to the Venerable Bell Tower. Climb up to see the bird's eye view of this beautiful town.
4. Have lunch at Gostiny J Dvor - a restaurant with great food and all things beautiful. If you like fish, then try a soup with salmon here.
5. Post lunch, head to Suzdal Kremlin - the oldest Kremlin that dates back to the 10th century.
There are many more places to explore in this little town. Based on time available to you, you might want to visit some of them, or just give it a pass to spend some time watching a beautiful sunset by the river from the cafe Russkaya Chaynaya.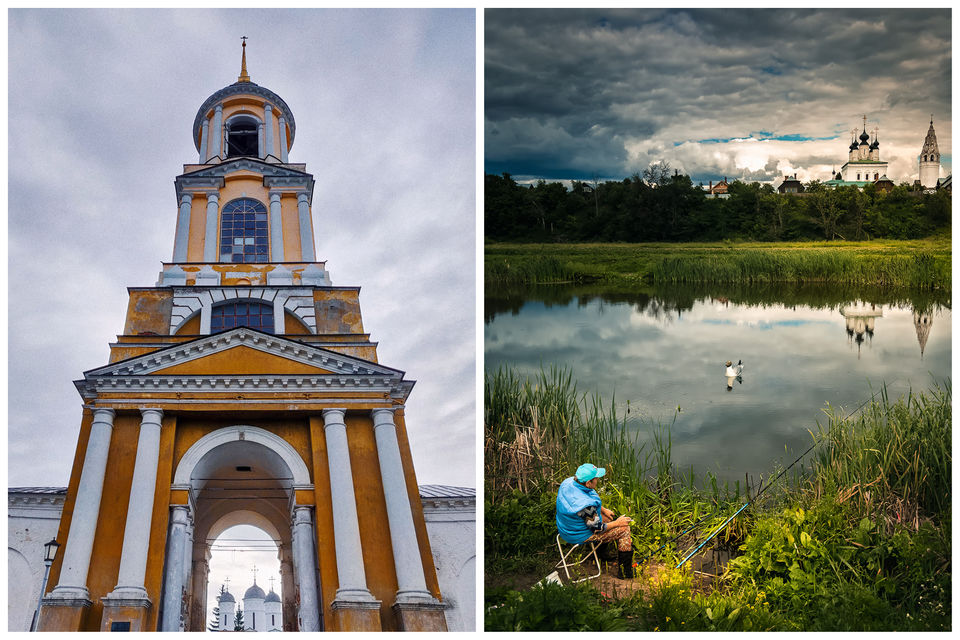 Day 5 : Return to Moscow
You can take an early morning train to get back to Moscow. I took an overnight train to get to St Petersburg from Suzdal. I shall talk about the next leg of my Russian sojourn in the part-2 blog soon.
So happy that I went against the advice of many friends in India, who thought Russia was not friendly or safe!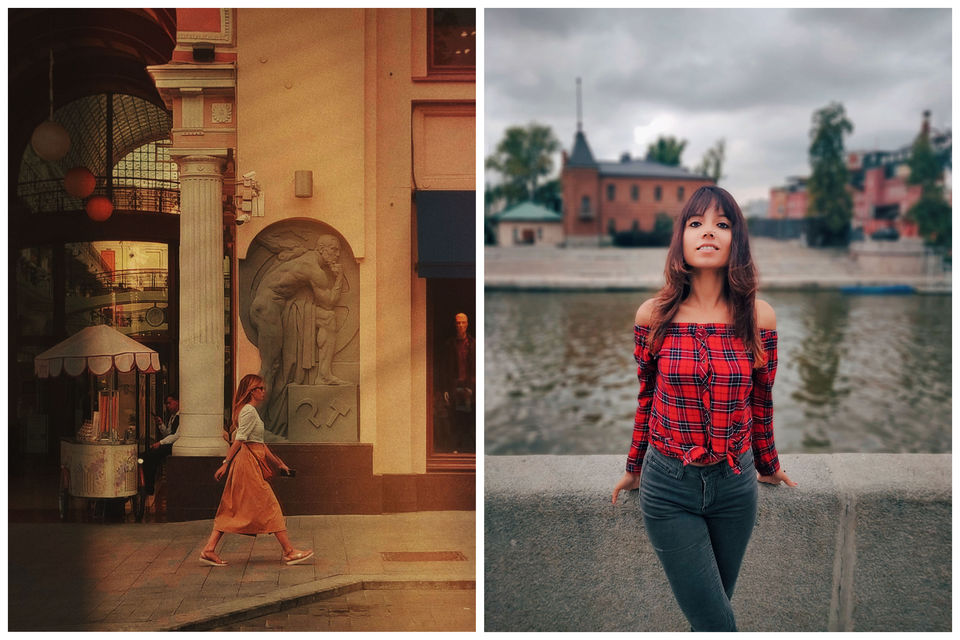 The five days spent at Moscow, followed by Suzdal, were a great way to experience off-beat places, gorge on delicious food, absorb history and balance urban travel with idyllic town exploration.
For more stories and photos from other parts of Russia, you can check out my Instagram handle here. If you need help with more information, feel free to drop me a message in the comment section below!
Keep going places
Rids
Ready to travel for free? Earn credits and redeem them on Tripoto's weekend getaways, hotel stays and vacation packages!