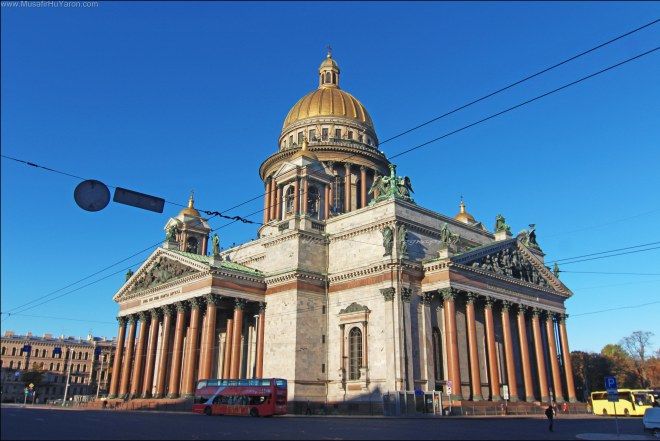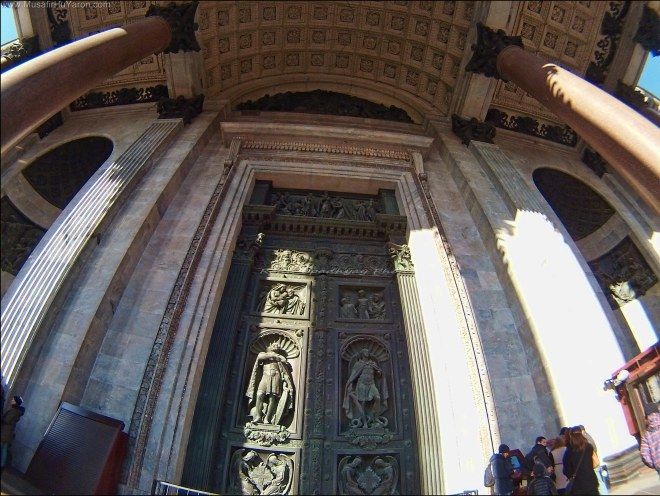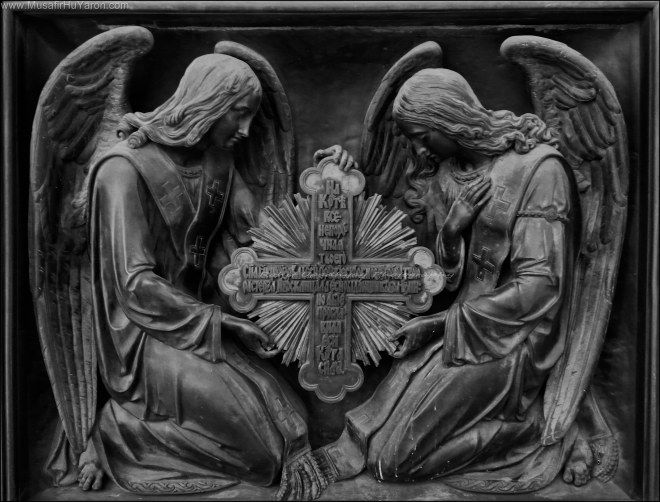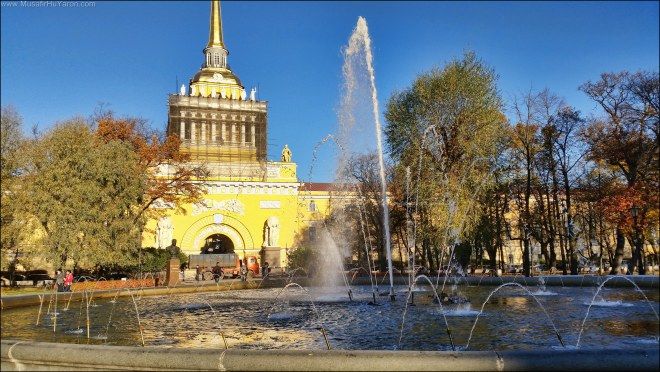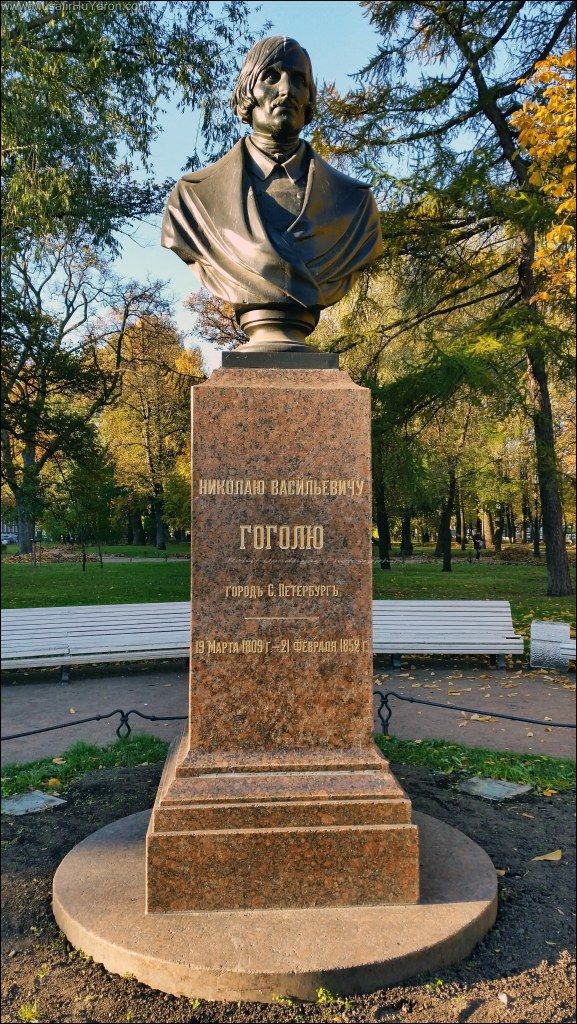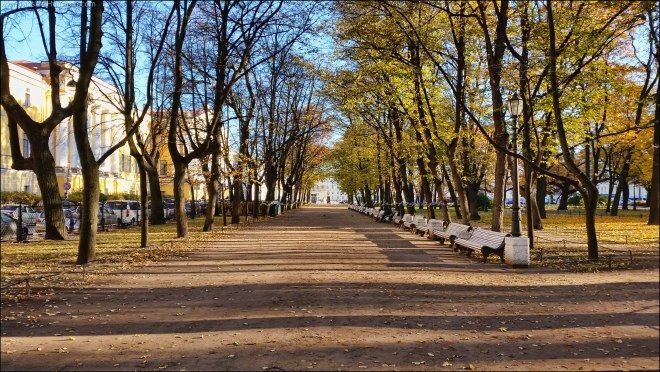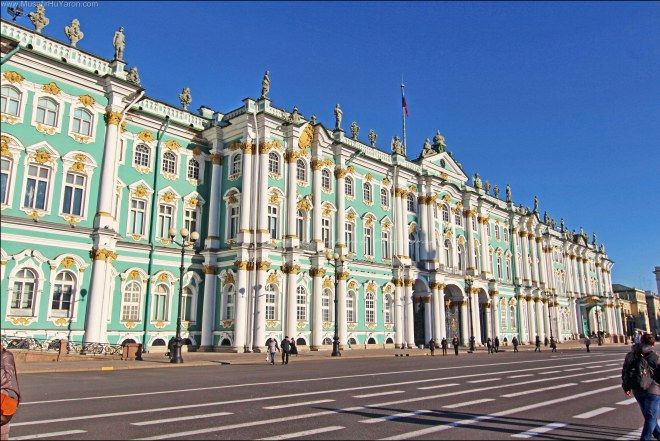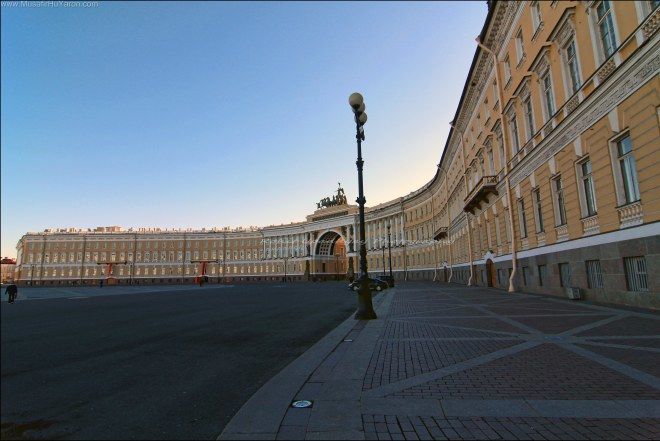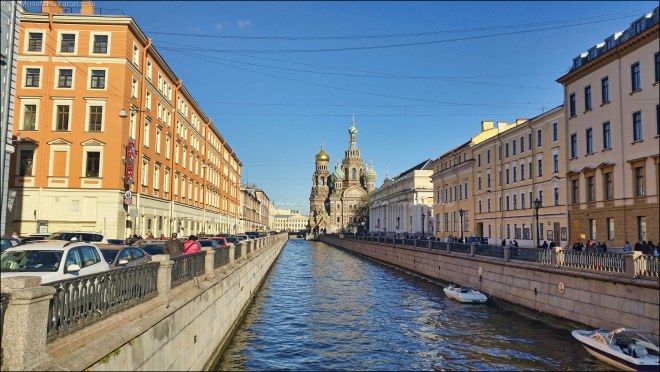 Yes, you read the title right. We can visit St Petersburg visa free upto 72 hours from Stockholm, Helsinki or Tallinn with St PetersLine cruise. But there are certain conditions for this free 72 hour tourist visa.
1) It is only possible through ferries or cruise ships arriving at St Petersburg port.
2) You have to be a part of organized excursion group or sightseeing program,which means you have to book a tour plan with one of the tour and travels company in St Petersburg. The most affordable way is purchasing city bus shuttle service offered by ST PETER LINE Mandatory shuttle bus ticket's price is 25€ for adults and 12,5€ for children (0-12 years).This bus leaves you at predefined stops,but then once it leaves you at first stop.You can walk anywhere around and cover the spots based on your own time.
3) If you are staying more than one day.You have to provide hotel details, hotel voucher, a confirmation of payment for the booking.
This was a last minute plan.I was getting bored from last couple of weekends and the grind in office had made me much more desperate to get out and let the frustration out.I pinged my  travel buddy Vollywood Hu about the plan and she agreed to tag along.She had to cancel some plans with her friend for the evening and she was too much dramatic about it :).
I booked the ticket for same day for 149 Euro, I know too much for a one day visit. But a wise traveler and fellow friend always said "Go out in the world and travel like money doesn't matter".
Princess Maria was our cruise for the evening.It leaves at 6:00 PM from Helsinki port and arrives at St Petersburg next day at 9:30 AM.
St Petersline cruise terminal is at "Westterminal, Tyynenmerenkatu 8″ in Helsinki.We reached at the port on time and boarded the cruise,Check in and boarding was pretty smooth.Registration closes 1 hour before the departure time.We got settled in our cabin.Since this was more than 12 hours journey,there are lot of on-board activities and entertainment through the night. As soon as the cruise started its voyage,i rushed for the Duty free shop to grab some beers.While Hu stared at me, i completely ignored the expression to avoid any close and painful encounters of Vovinam (Vietnamese martial art).
We bought the shuttle tickets for pick up and drop at the reception counter.We arrived St Petersburg next morning and weather was quite good.Perfect day for exploring the town.As we exit the St Petersburg port,shuttle was waiting outside for tourists.Our first stop was Saint Isaac's Cathedral.We decided to get down here and decided to explore rest of the city attractions on foot.
Saint Isaac's Cathedral or Isaakievskiy Sobor is the largest Russian Orthodox cathedral in the city. It is the largest orthodox basilica and the fourth largest cathedral in the world. It is dedicated to Saint Isaac of Dalmatia, a patron saint of Peter the Great, who had been born on the feast day of that saint.
The Admiralty building is the former headquarters of the Admiralty Board and the Imperial Russian Navy and the current headquarters of the Russian Navy.This was on the way from St Isaac's cathedral to Hermitage Museum. 
We reached Palace Square and there lies two main spots. Hermitage museum and Winter Palace.
The State Hermitage  is a museum of art and culture. One of the largest and oldest museums in the world, it was founded in 1764 by Catherine the Great and has been open to the public since 1852. Its collections, of which only a small part is on permanent display, comprise over three million items, including the largest collection of paintings in the world.We went inside to have  a look and feel about the place because i am not a fan of Museums.Since it was a weekend and a sunny day,there were lot of people.We decided to skip this.But we did take good look of it from outside.
Same complex of hermitage museum is termed as Winter Palace. I think a part of it is Museum and rest of it is the Palace.
The Winter Palace  was the official residence of the Russian monarchs from 1732 to 1917. Situated between the Palace Embankment and the Palace Square, adjacent to the site of Peter the Great's original Winter Palace, the present and fourth Winter Palace was built and altered almost continuously between the late 1730s and 1837, when it was severely damaged by fire and immediately rebuilt. A closer look of the palace square and surroundings.
We were quite lucky to arrive on such a day when the weather was so beautiful and sunny.We just walked randomly on the streets to reach at our next destination. I found St Petersburg much more beautiful than the Scandinavian capital cities.