2020 is not the year for traveling for sure, but we all have been dreaming about it all along. This in fact is the best year to enjoy stay-cation, explore the parts of our own city which we usually take for granted. Being tourists in our own city is very exciting and I recently got a chance to enjoy luxury retreat in one the finest hotels in the city, Four Seasons at Embarcadero. This is the new hotel of Four Seasons, right at the middle of SF downtown, giving 360 degree views of the city.
Location
San Francisco feels like the future, but pieces of the city will always reflect its past. Even though San Francisco is relatively tiny in size, it can take hours to get from one side of the city to another on public transportation thanks to ridiculous hills and traffic. That's why I always recommend any of my friends who are visiting the city to stay in the downtown, preferably closer to Embarcadero. Staying at the Four Seasons Embarcadero was such a convenience, we stepped our of the hotel and all the touristy spots and some of the best restaurants were just a walk away.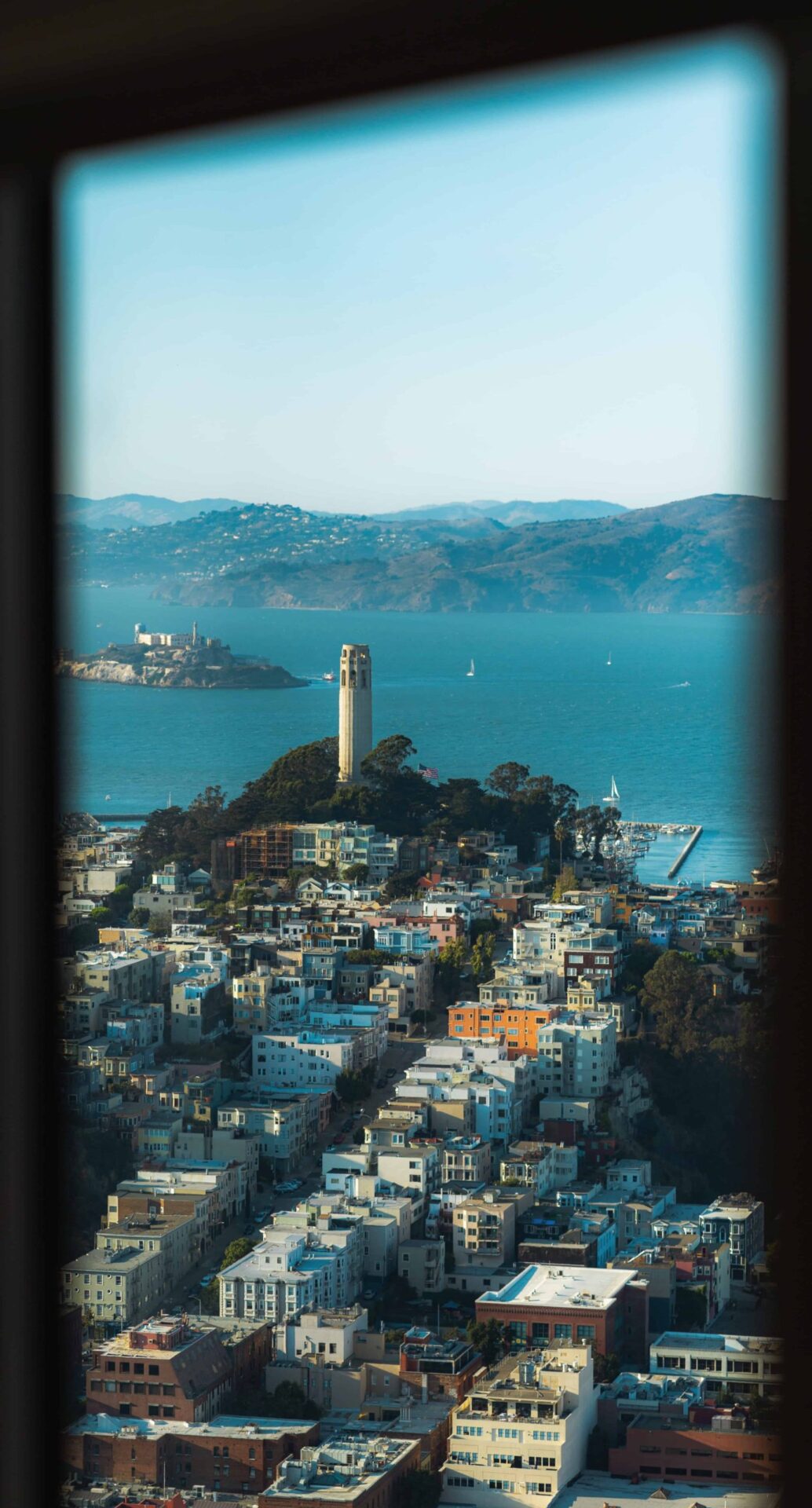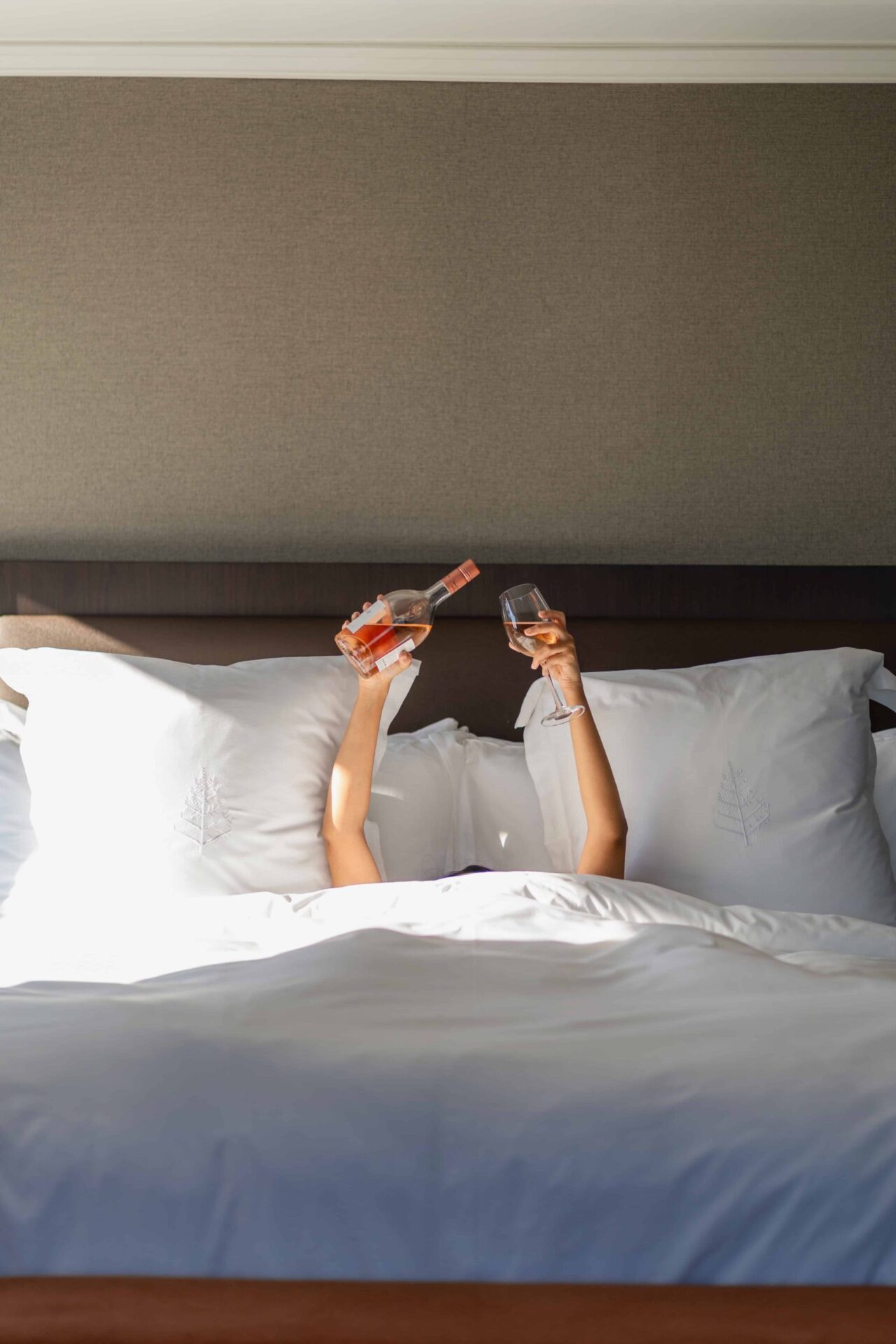 Rooms
The minute we entered the hotel, hotel staff made us feel relaxed, safe and went above and beyond to make us feel at home. Especially in this times of pandemic, it was such a great experience seeing hotel staff taking all the necessary safety precautions. We reached our bay-view suite on forty-seventh floor and I was stunned for a minute looking at this gigantic city view. I had never seen San Francisco from this top angle, it was surreal. Bliss!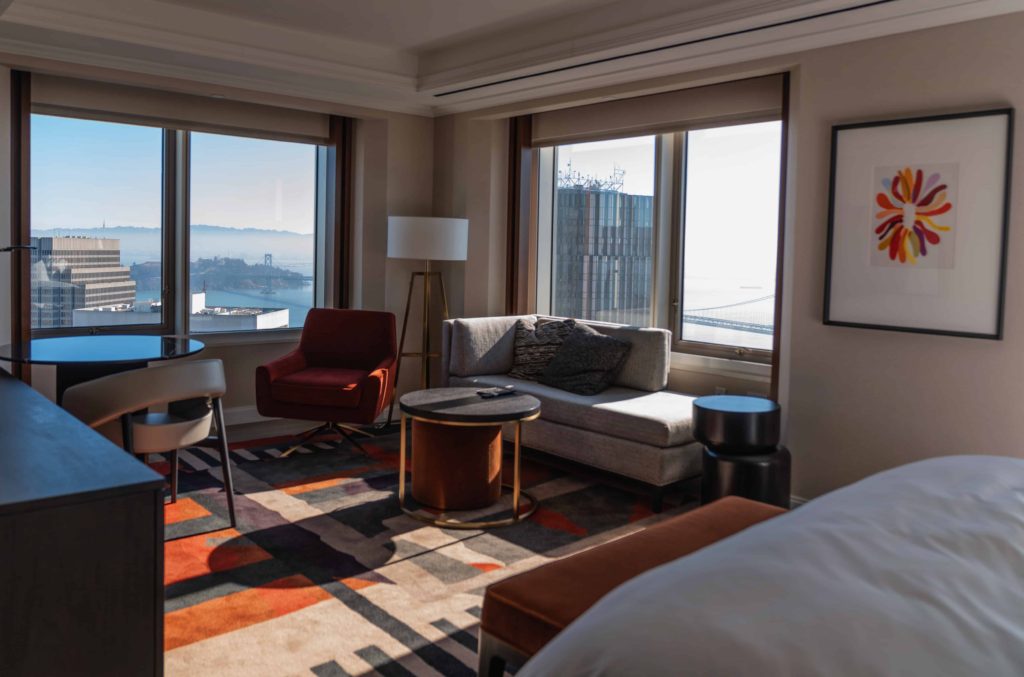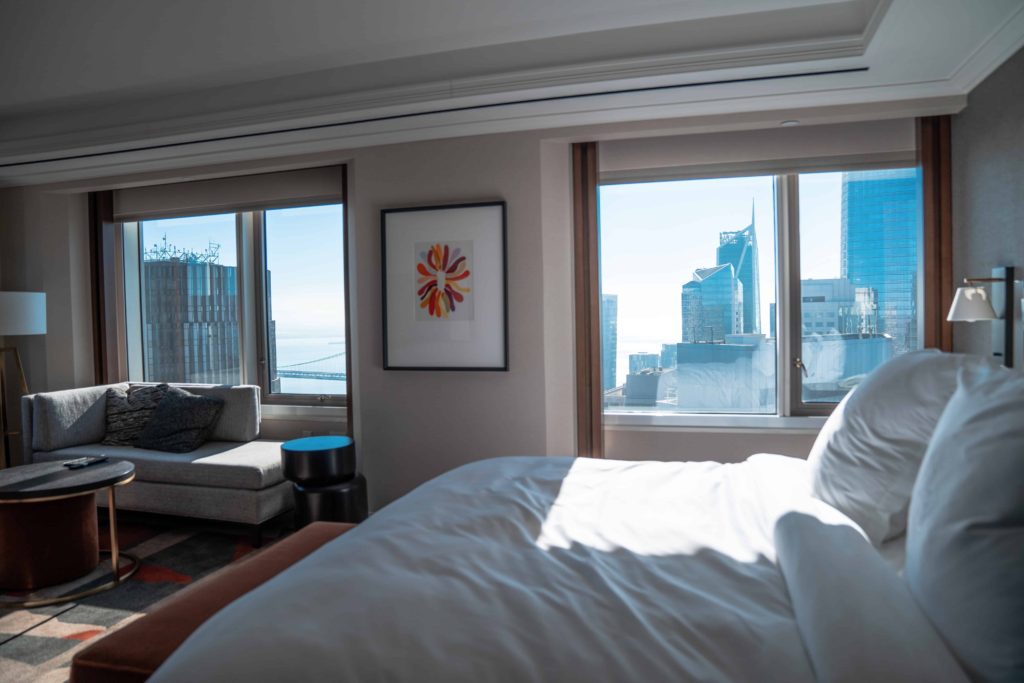 Our suite was gorgeous, calm, and comfortable with a custom sleigh bed adorned with the finest quality linens and most fun entertainment system that included a flat-screen cable TV. Location-wise it was perfect, I couldn't have imagined a better view of our city - from the rightmost window, we had a gigantic Saleforce tower right infant of us, followed by our magical bay bridge, downtown and the financial district and eventually the Bay and Coit tower. The attractive modern minimalist suite had coffee machines, minibars, smart TVs, and free Wi-Fi and other amenities like a stunning restaurant, a bar, and a gym. An absolutely wonderful place to stay in San Francisco to experience the beautiful artistic soul of the city with all the sumptuous modern comforts and that we need in life!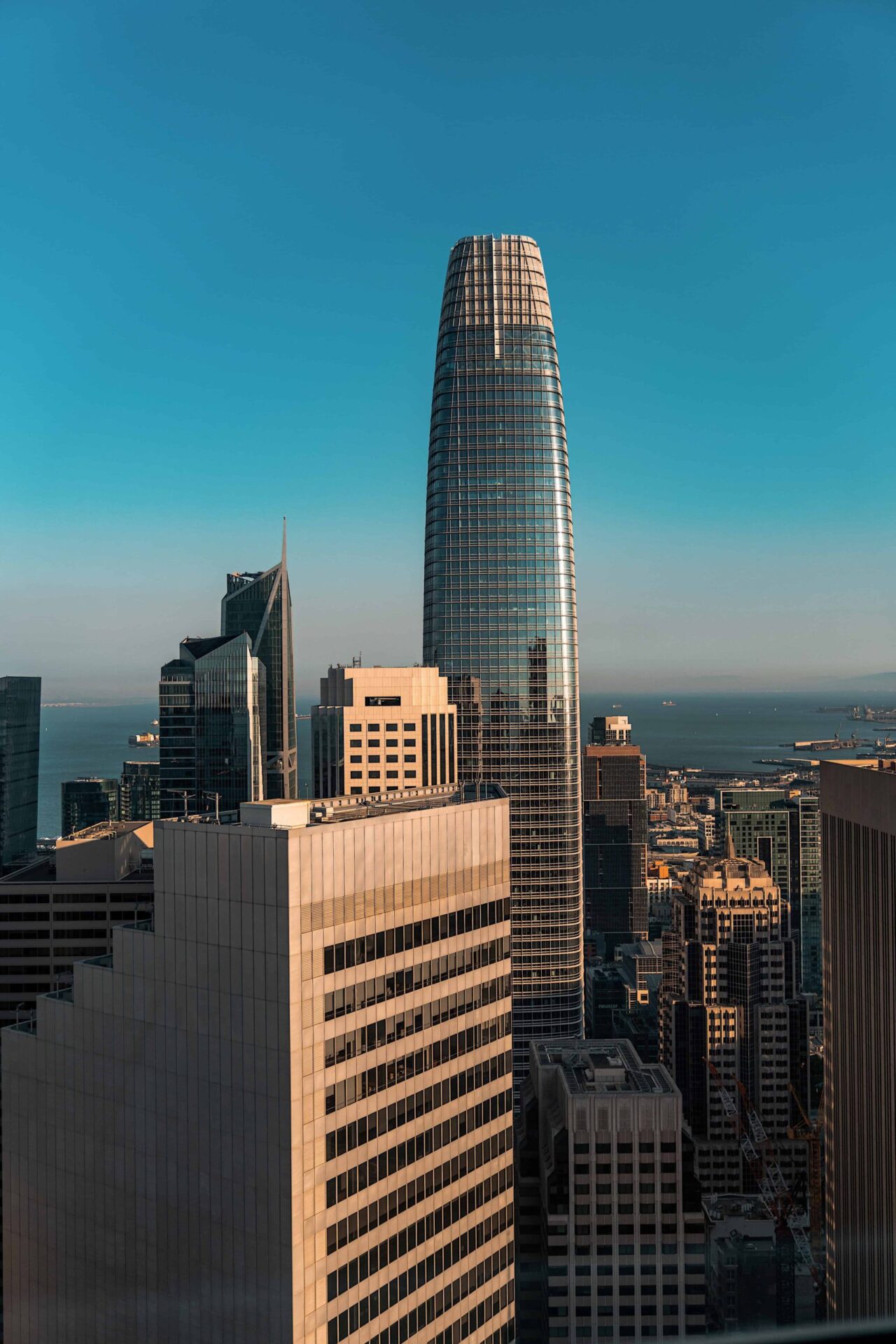 Coming to the best part of our suite, bathtub with a view! I have this thing for great bathtubs and this was the bathtub of my dreams! First thing I did was put on some good music, poured wine into my glass and sat in the bathtub reading my novel. Melting down all the stress and anxiety that 2020 had caused, I had a good 15 minutes nap in the tub.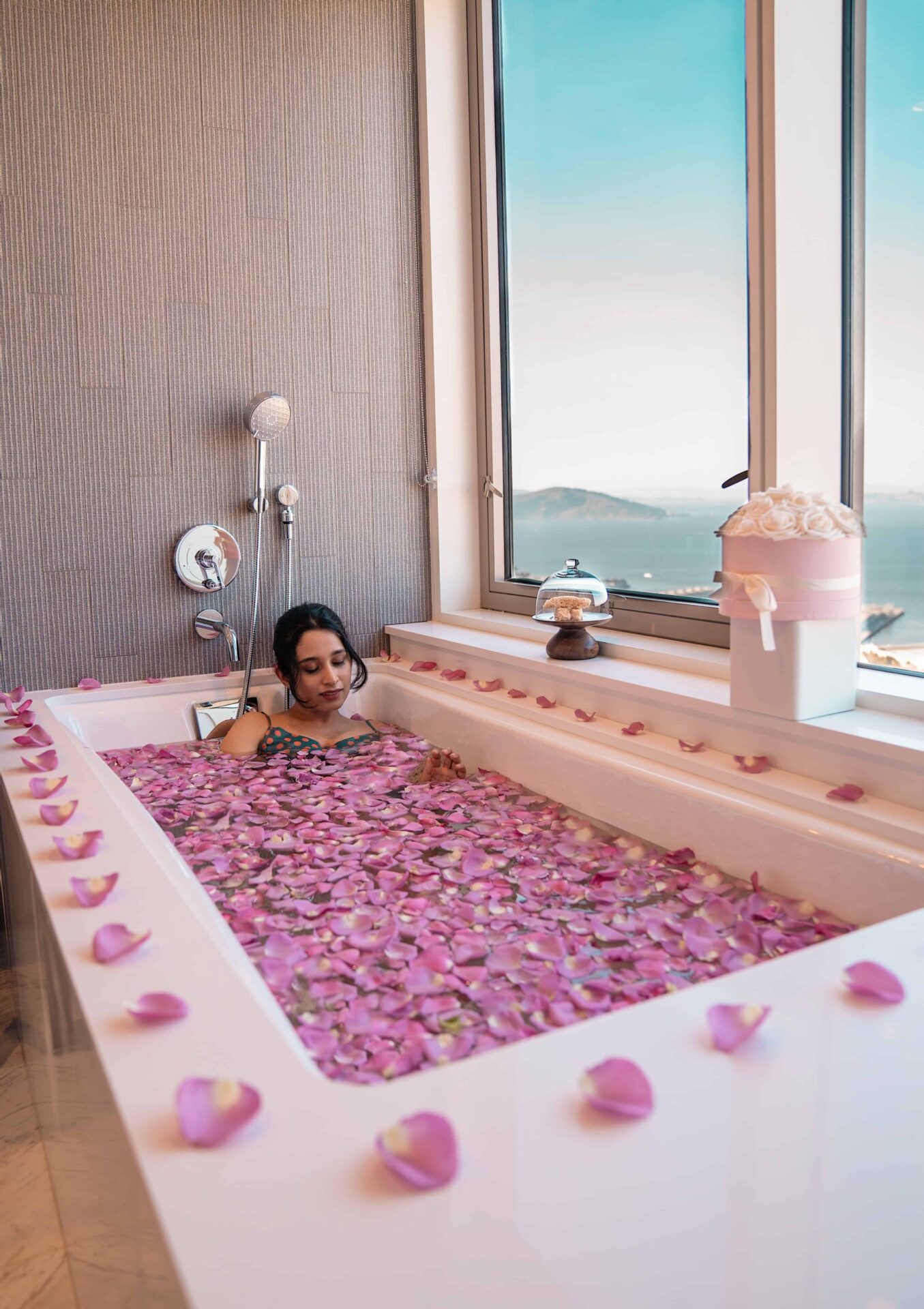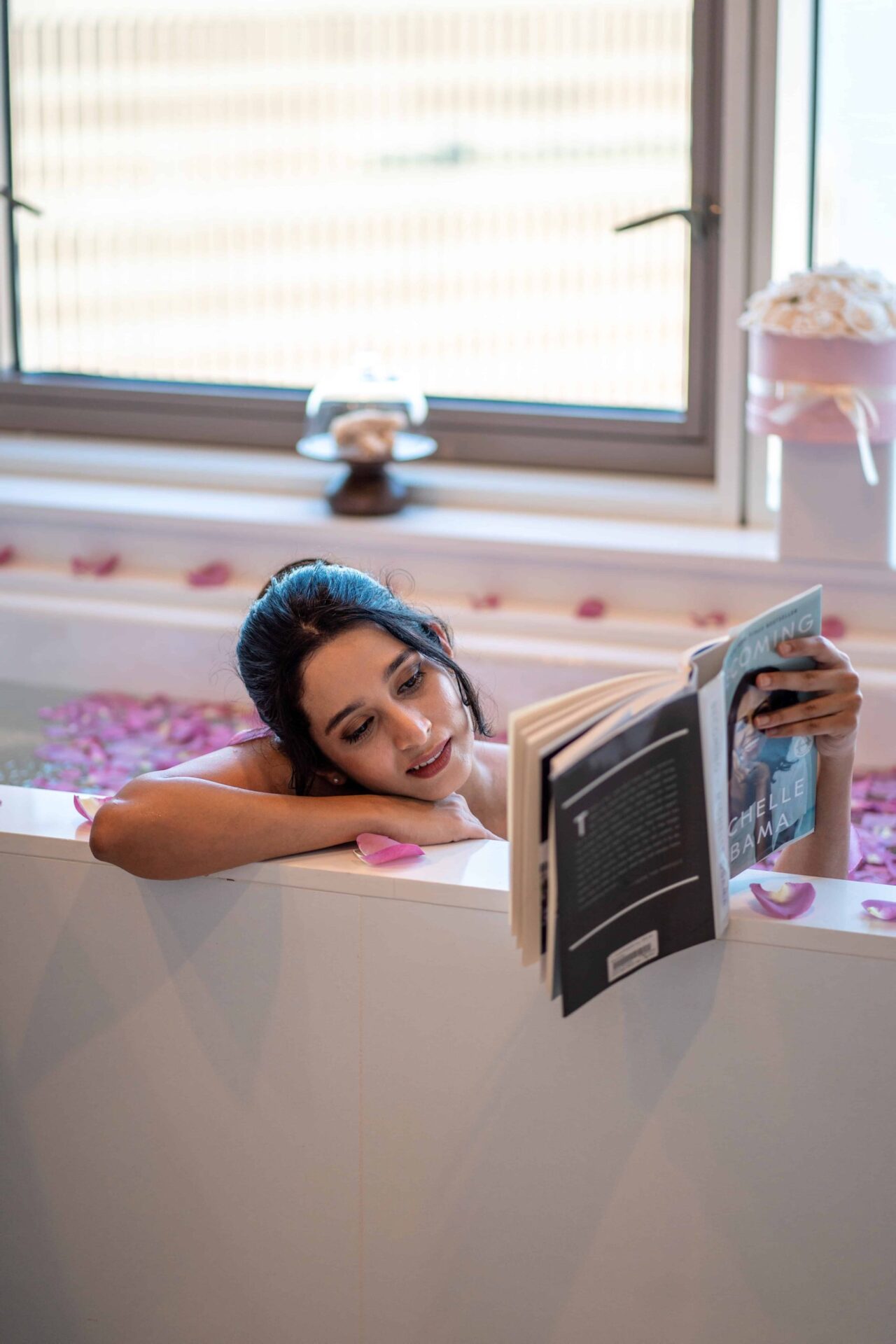 After spending afternoon at the Bay Bridge, passing through Union Square for a ride on famous Cable Car we came back to hotel. It was almost sunset time, and we sat by the window watching the most peaceful sunset while listening to some classic John Mayer songs.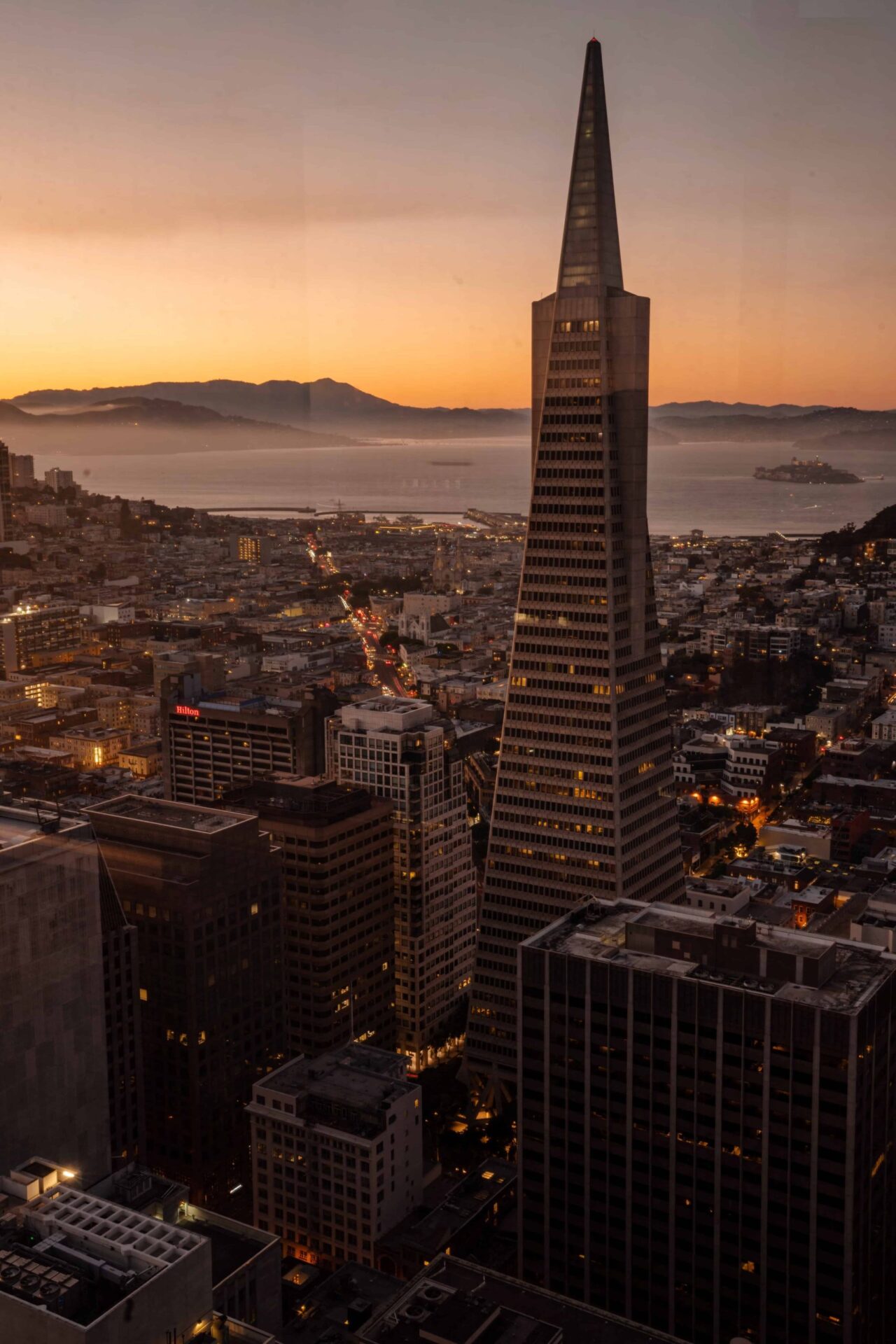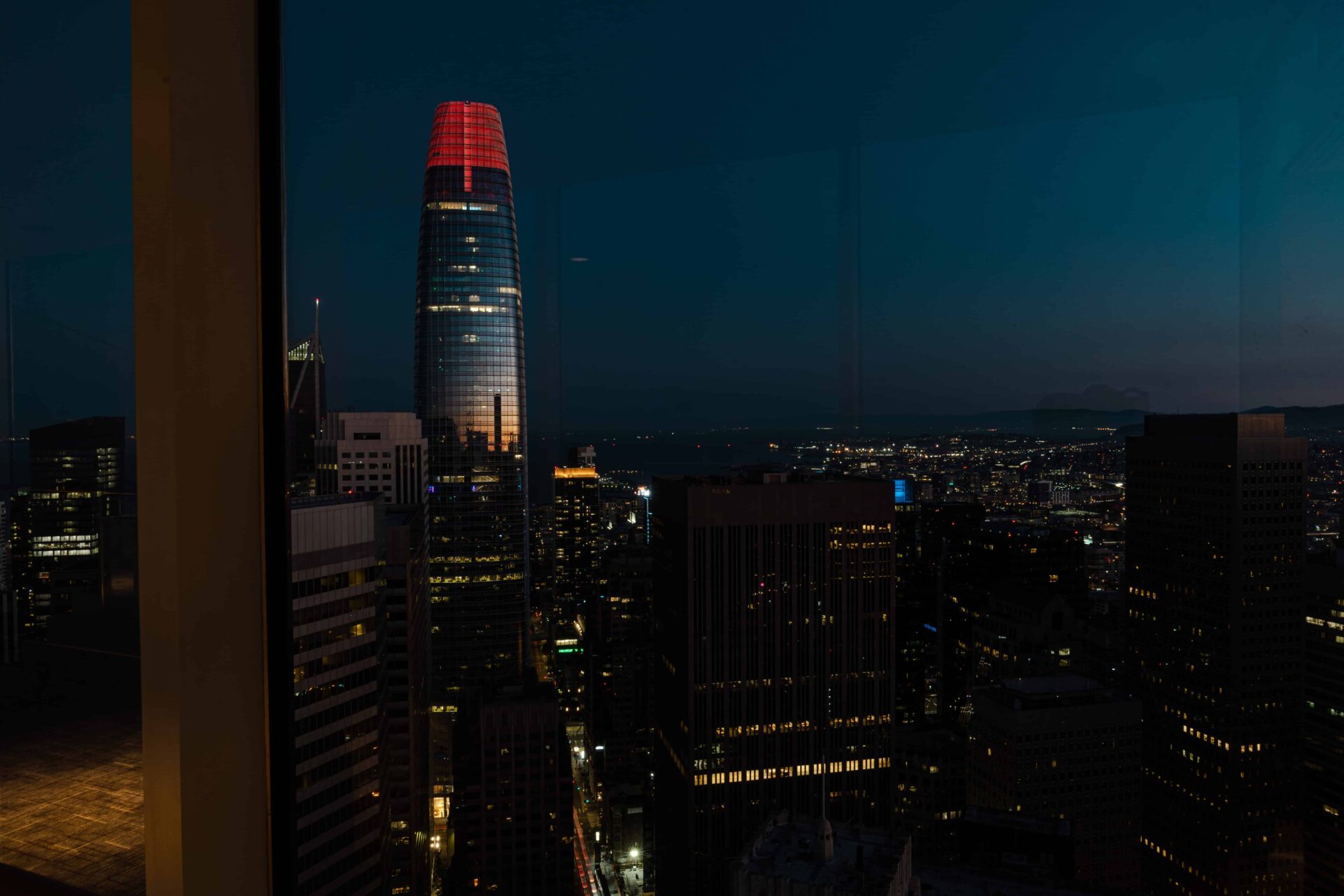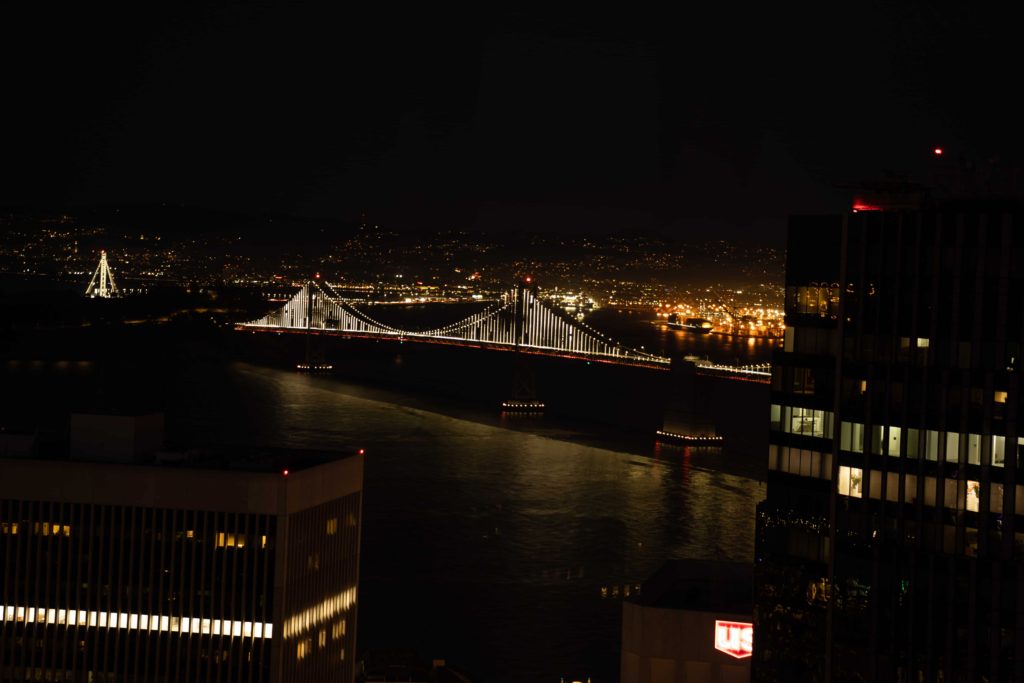 Food
All that exploring is bound to leave you exhausted, and that's why we wanted spend rest of the time relaxing in our room. Which brings us to the yummiest part of the stay - DINING! San Francisco is one of the world's most romantic cities and with such skyline views, hotel staff helped us in setting up an in-room dreamy, romantic dinner. It shouldn't come as any surprise that food is the highlight of a stay anywhere in San Francisco. Four Seasons is no exception. Really, chefs know what they are doing from the appetizers to the entree to the dessert. They had some of the most perfectly cooked chicken in lemon pepper sauce I ever tasted with a side of asparagus.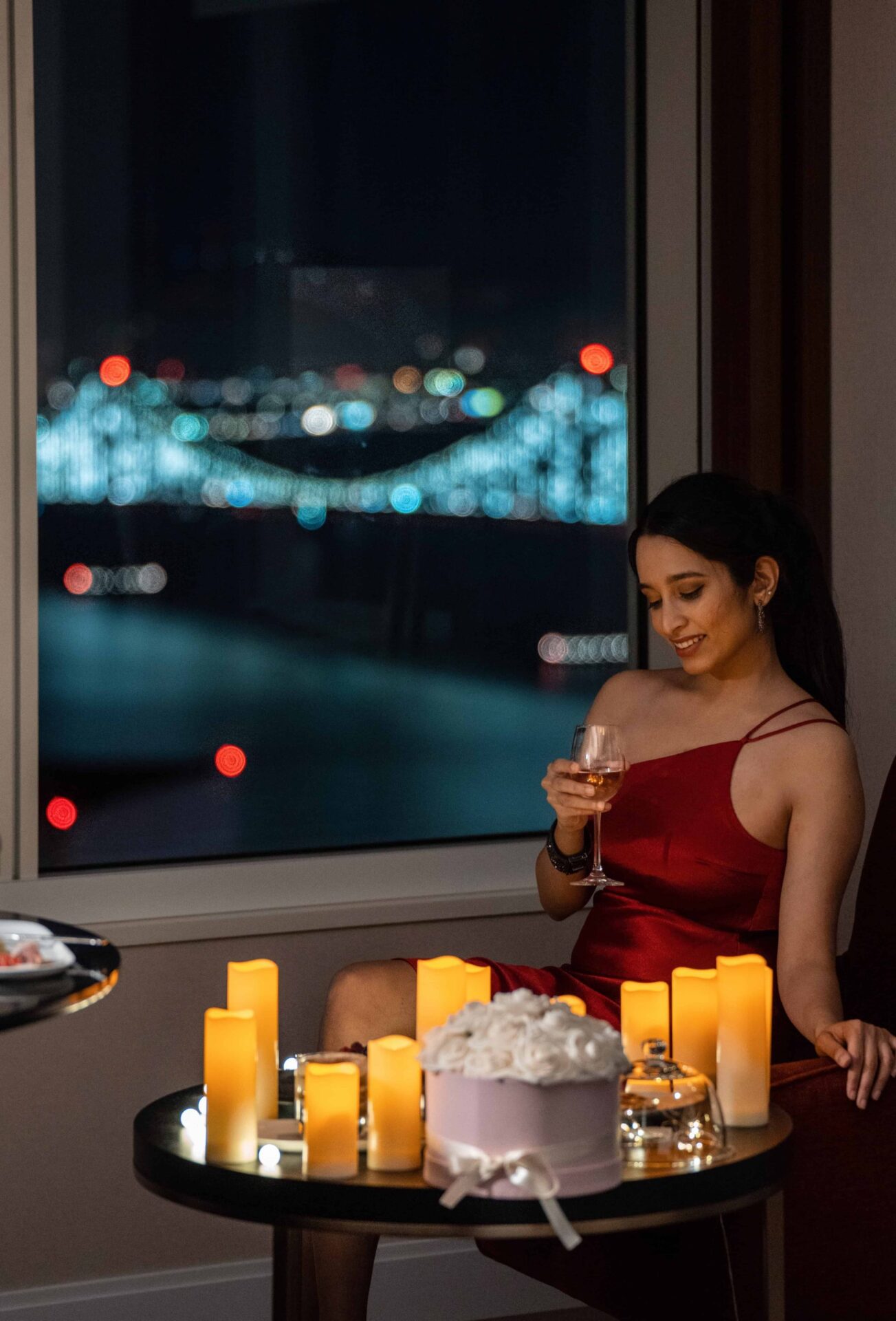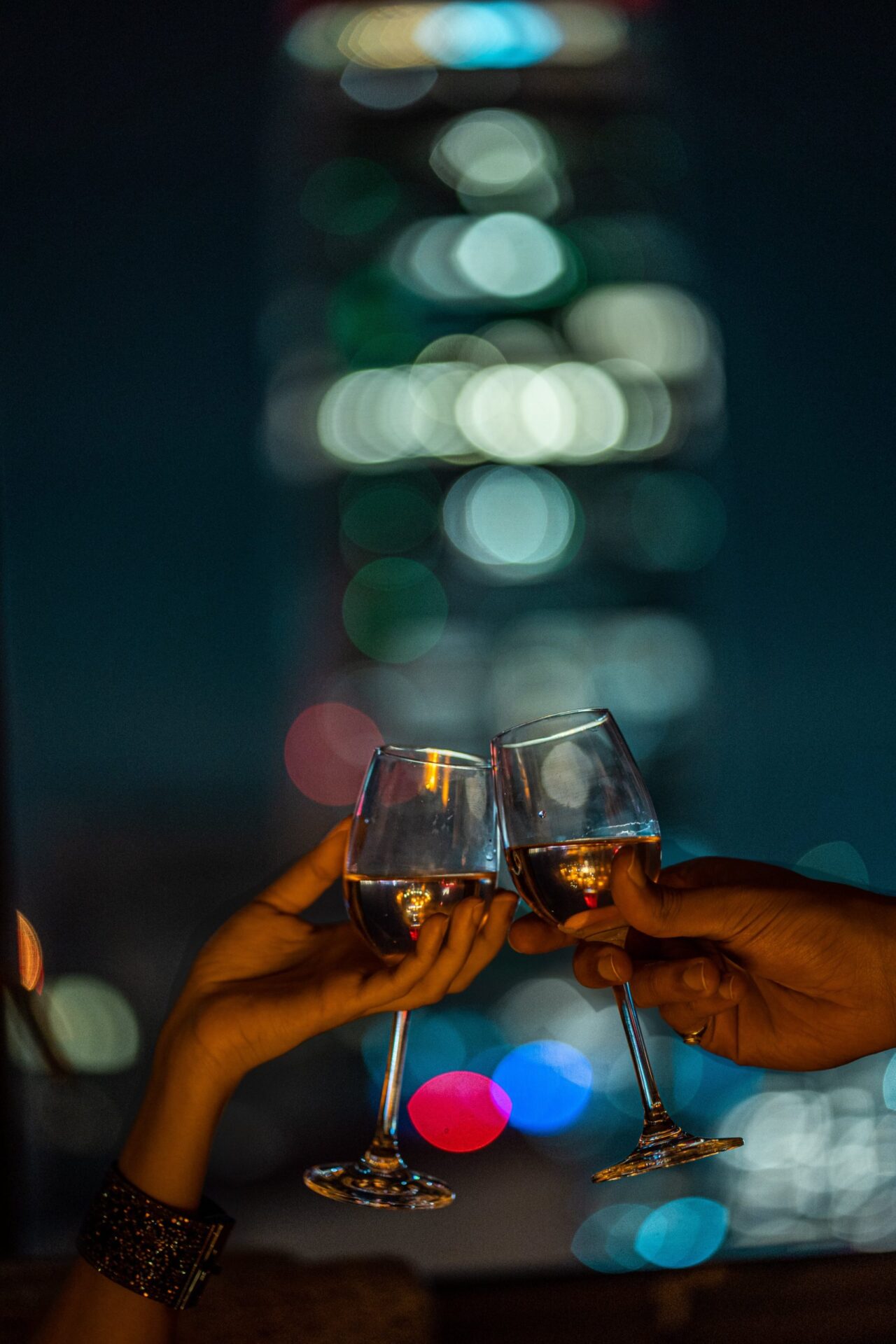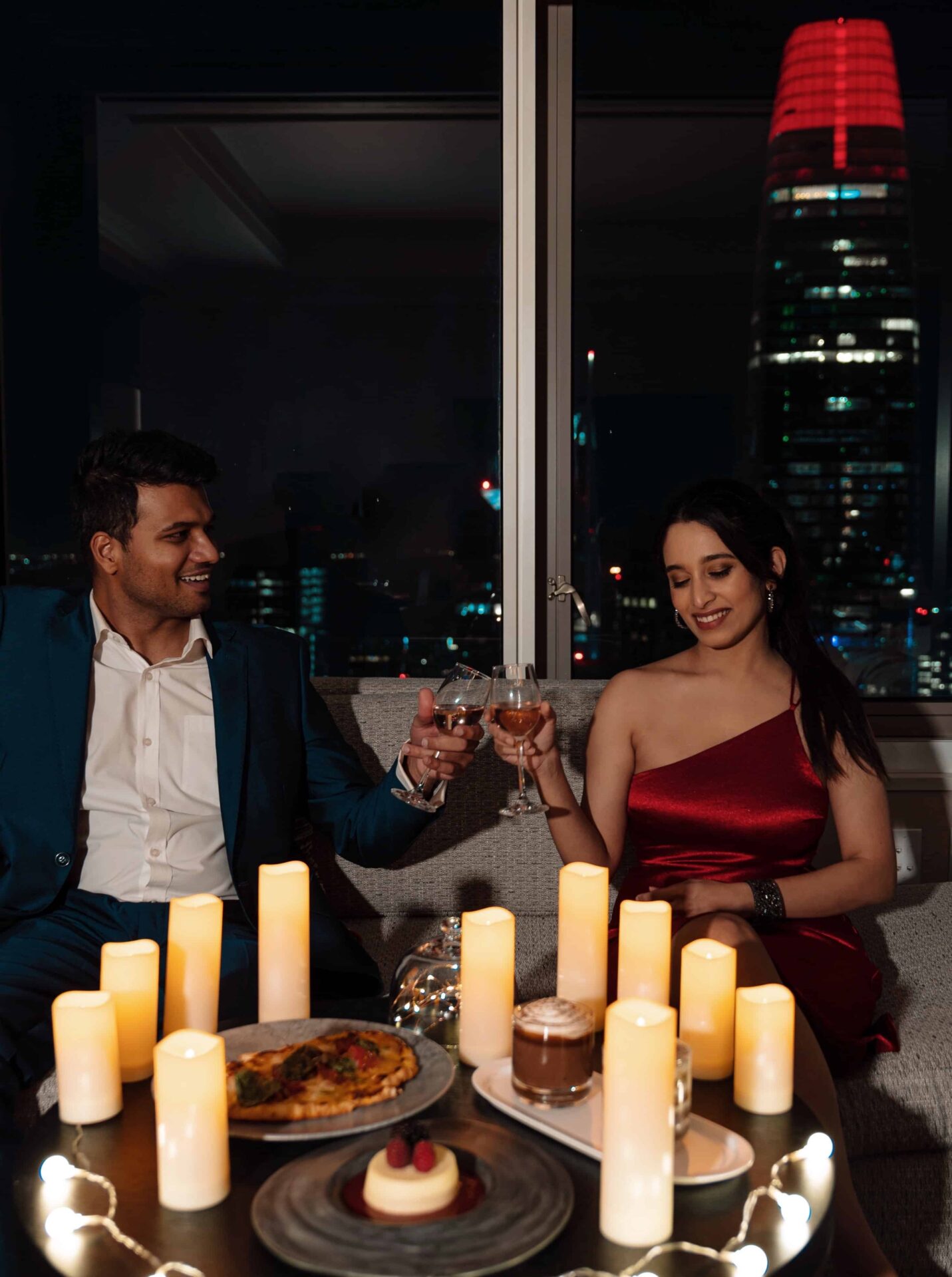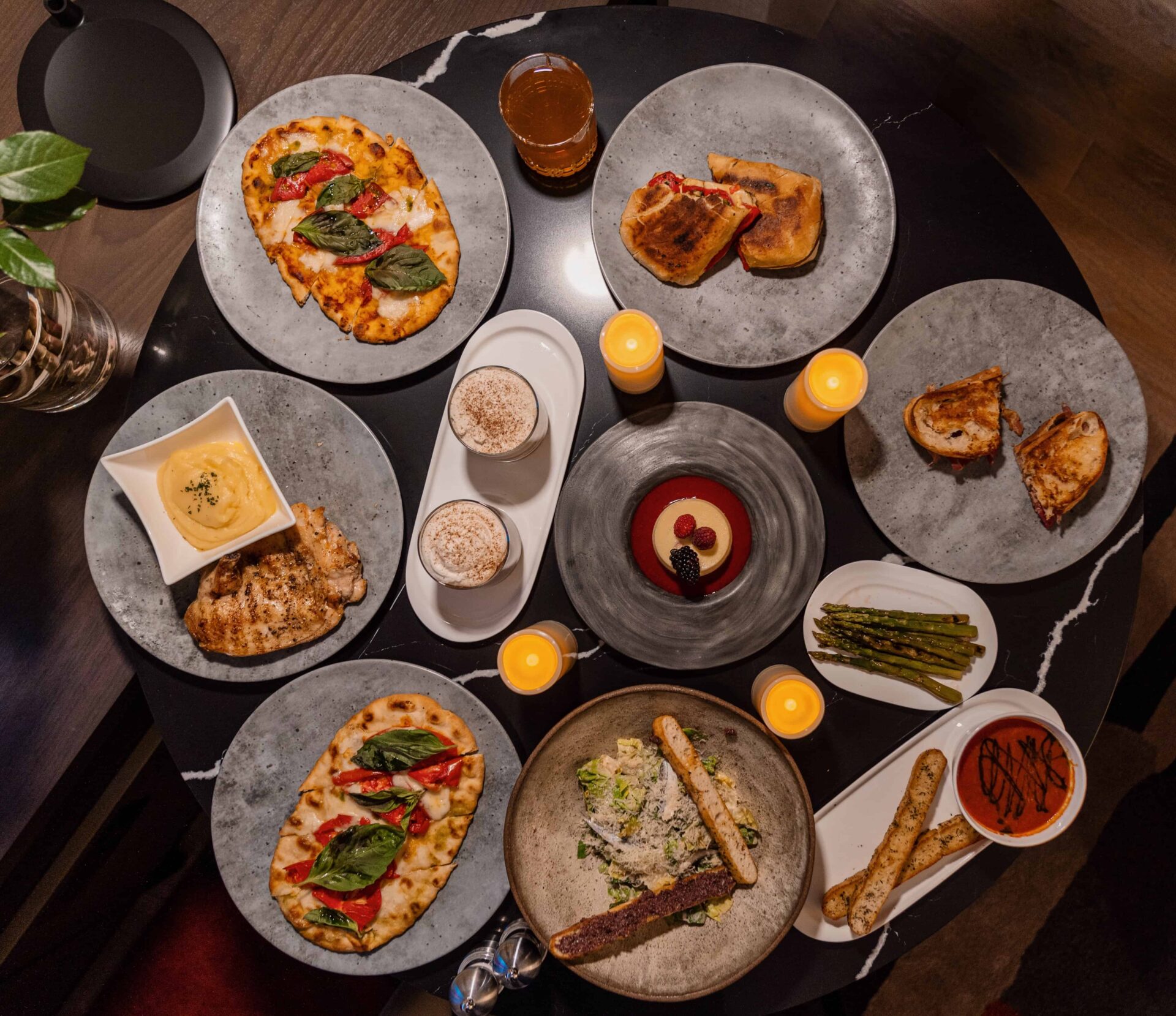 We watched a rom-com movie and went straight to the bed. Even in my dreams, I had those beautiful SF city views. As soon as we woke up, our yummy hot breakfast was ready and delivered to our room. What better way to enjoy a beautiful morning than by having breakfast in bed. Everything from the freshly-baked breads & vegetables to the coffee was done to perfection.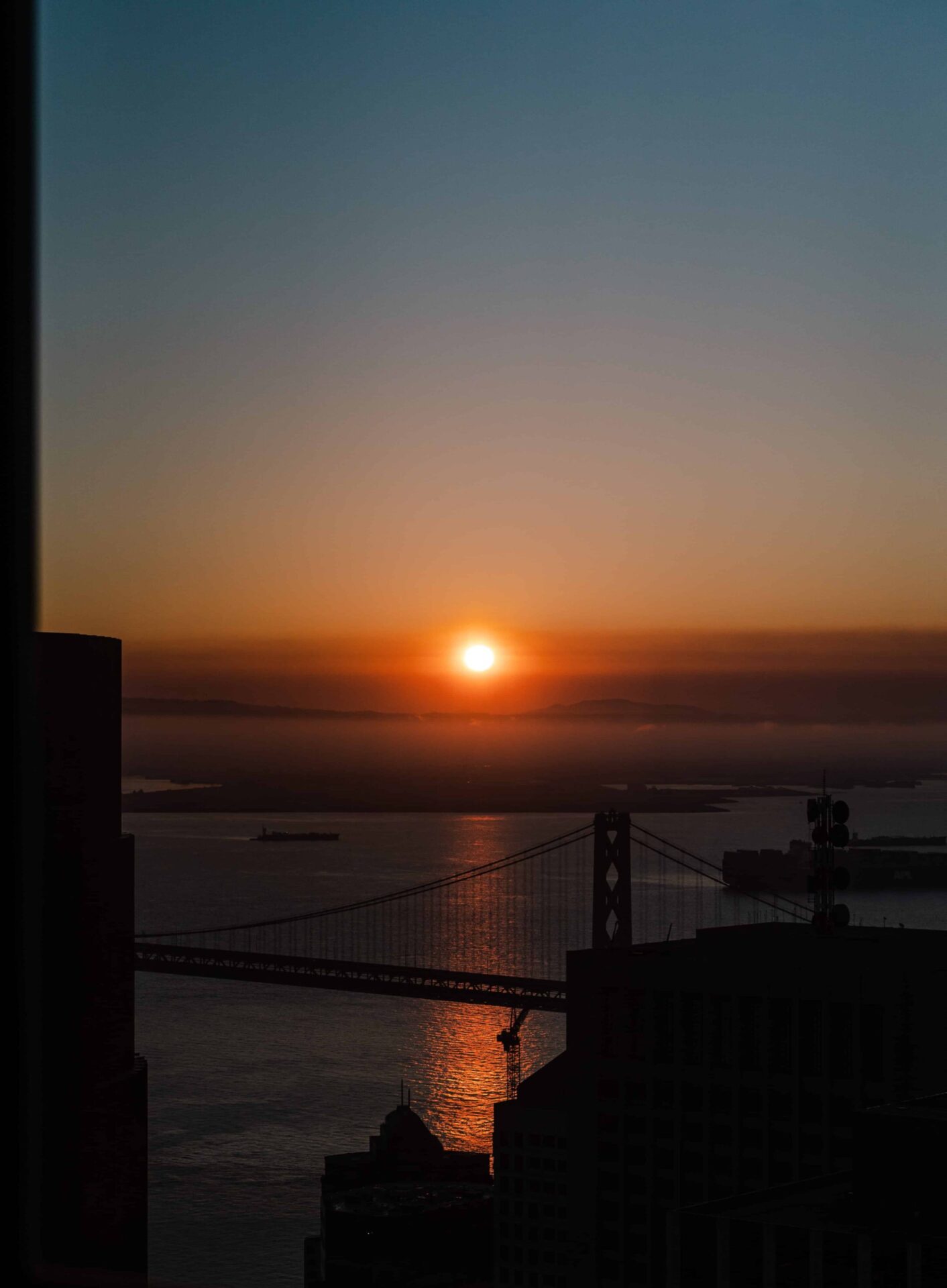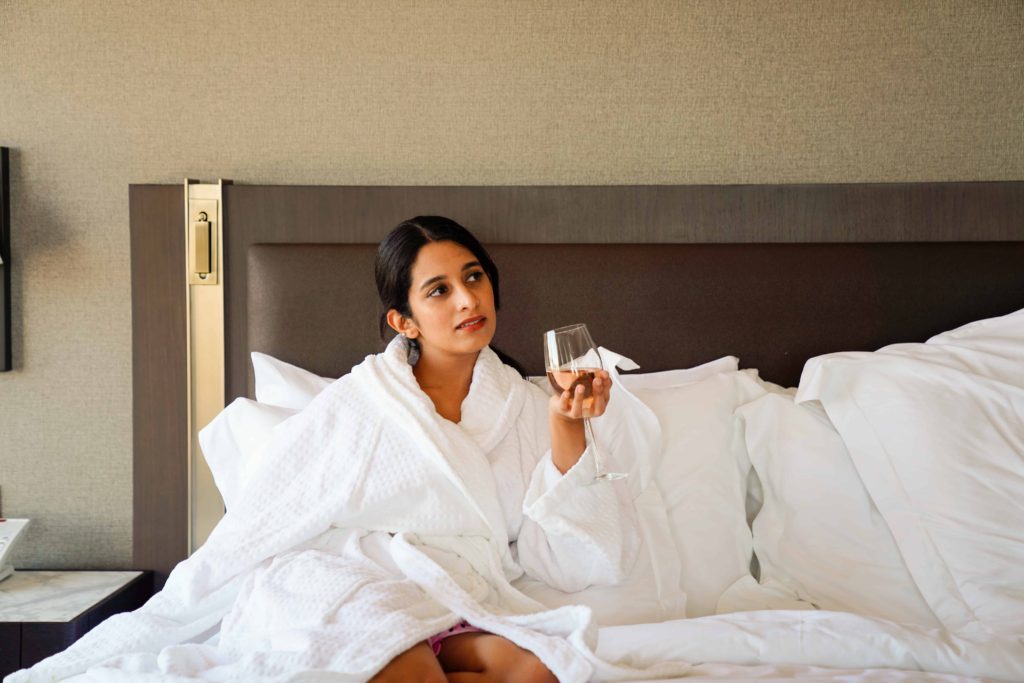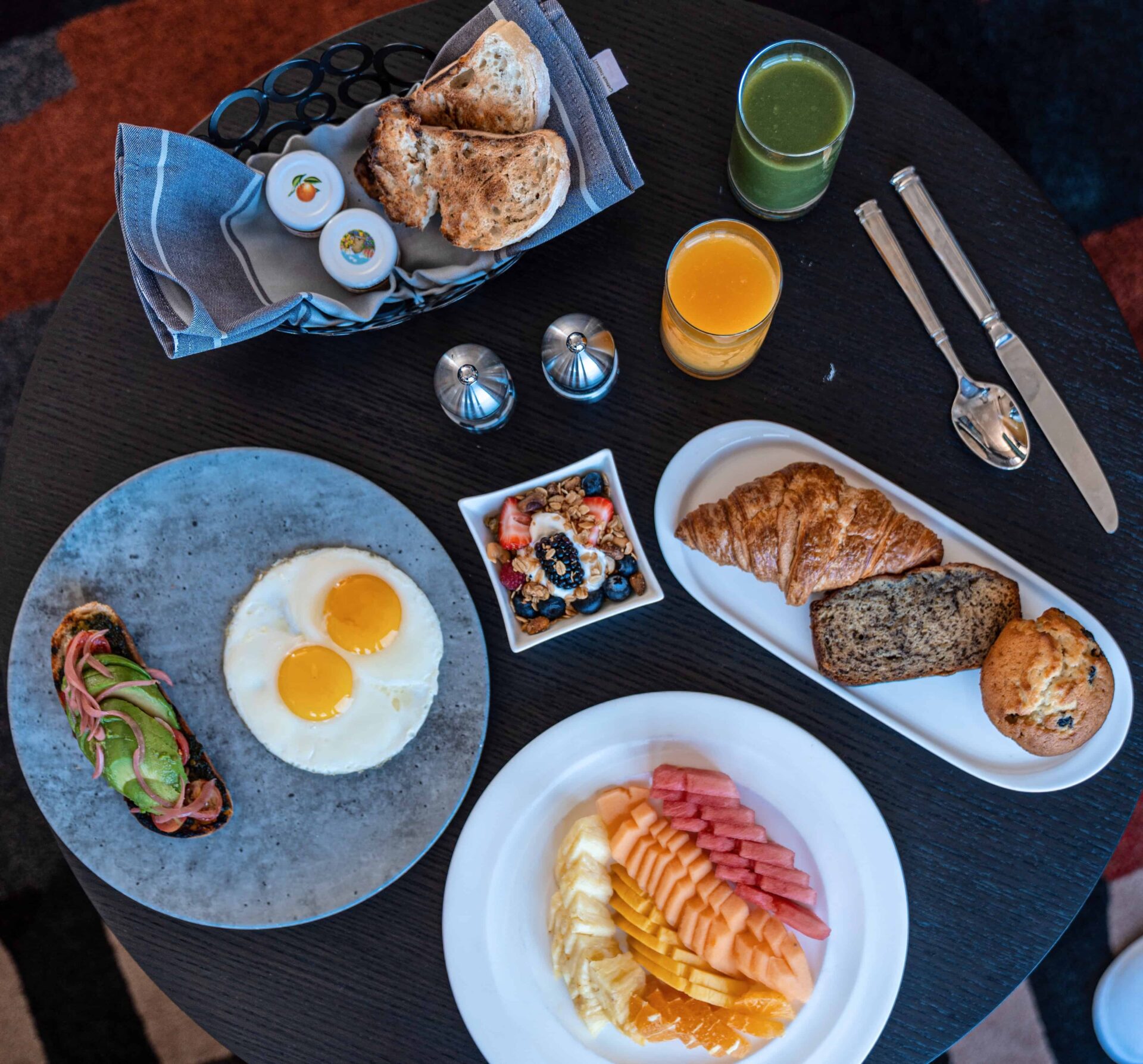 There is no doubt Four Seasons Embarcadero offers a luxurious stay, as is expected from any premium Four Seasons property. But it is the fact that this stay is peppered with truly unique experiences that makes it stand out. It definitely made us look at our own city from a completely different perspective.