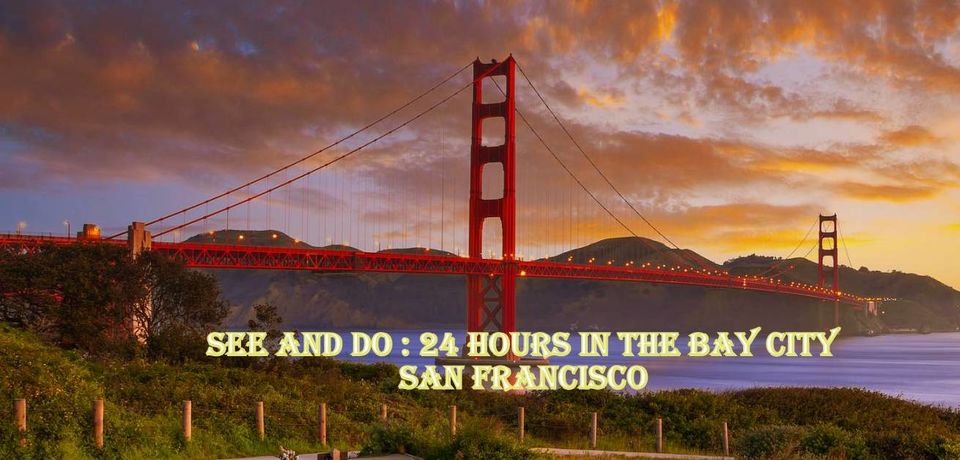 San Francisco is one of the spectacular fun city on the central coast of California and about 350 miles from Los Angeles. It is bursting with a youthful energy that will guarantee that you have an amazing and unforgettable adventure. On the northern end of San Francisco bay peninsula, the city invites you to explore hip neighborhoods, elegant buildings, beautiful parks and gardens, and enjoy a liberal relaxed atmosphere and there's no end of things you can see and enjoy.
For those of you, who haven't been to Francisco, we are venturing you on a journey like you have never experienced before. It's time to grab the keys of your heart, put them into ignition of life and go on a ride that will take you to the ultimate piece of existence.
We were on a trip to San Francisco about a month ago and our trip was one of its unique. We explored the best of this tech gig city in 24 hours. Although a just a day may not seem like it's enough time, However, it is definitely great time to make a difference in San Francisco. This city is one which is beautiful and captures everything you would look for on a vacation under one roof.
Here we get you the must see & do list of San Francisco in 24 hours.
Day 1 – Morning: Start your day early with visiting –
== Golden Gate Bridge ==
Time required: 45 mins – 1 hour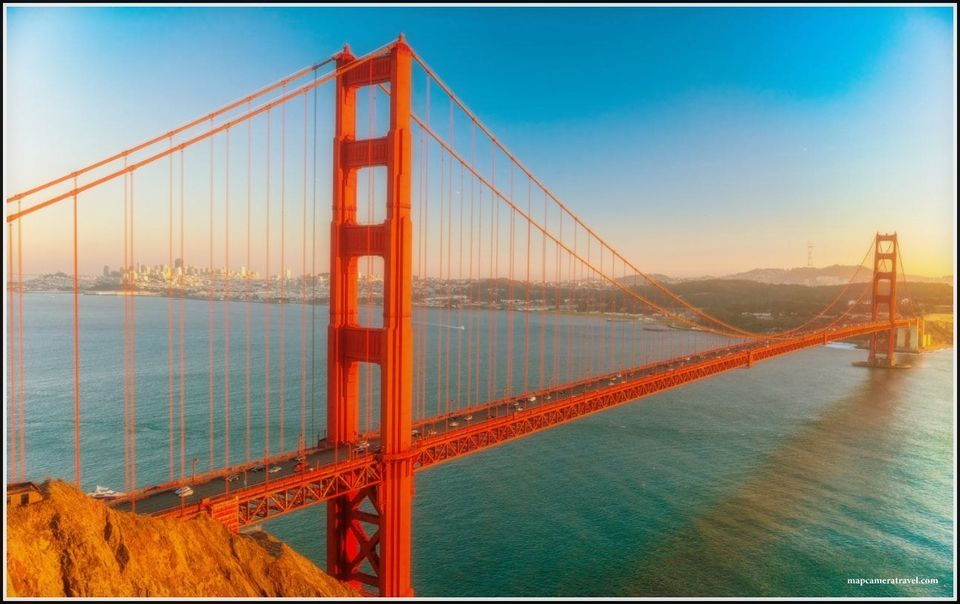 One the seven wonders of the modern world, if you visit San Francisco, then visiting the iconic Golden gate bridge is a must. Easily identified by its International Orange color, the most iconic landmark in the world, yes! the "Golden gate bridge' which majorly defines the city. The 4200-foot suspension bridge and its two 746 foot– tall art deco towers stand as proud testaments to the inventiveness and grace of the structures design. There are panoramic view points on both north and south sides of the bridge with parking lots to get you the perfect postcard picture.
Snap a selfie with the iconic Golden Gate Bridge and take a stroll down the east side offers stunning views of the city and boats in the bay. Either way, a trip across the Golden Gate Bridge truly brings the stunning san Francisco landscape into focus. One of the most photographed landmarks in the world, the Golden Gate Bridge is an Instagram hit whenever it's posted.
== Fisherman's Wharf ==
Time Required: 45 mins – 1 hour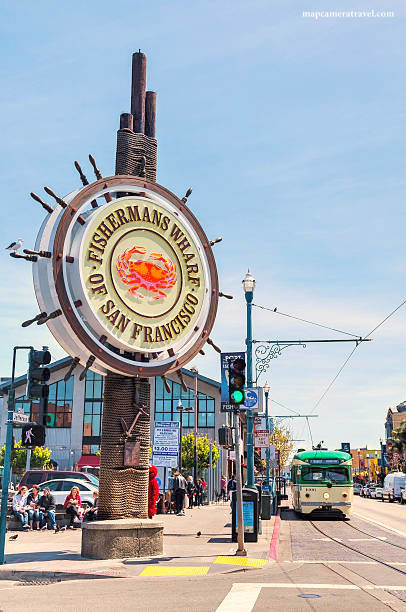 Fisherman Wharf is at the northern end of the embarked era and has a great assortment of bars, shops, restaurants on the bay. You will see lots of souvenirs shops for you to take some memories back home. Here you also can grab a relaxed meal and cool drink and get entertainment by the colorful street performers or just enjoy the views looking at the waterfront.
Fisherman's Wharf is home to several daily San Francisco bay cruises, bike rentals and sightseeing tours. You can explore the city on a San Francisco Go Car, zip through Fisherman's Wharf by Segway, or join a cycling tour across the Golden Gate Bridge. You can also see Madam Tussauds, Ripley's believe it or not here as you take a walk through the wharf.
== Musee Mecanique ==
Time Required: 30mins – 45mins
This was no where in our itinerary however, While taking a stroll at the Pier 45, we happened to see everyone walking to this mechanical museum & we thought to visit it too. Located on Pier 45, Musee Mecanique is a mechanical museum that's home to dozens of old-time penny arcade games, including some from San Francisco's historic Playland at the Beach.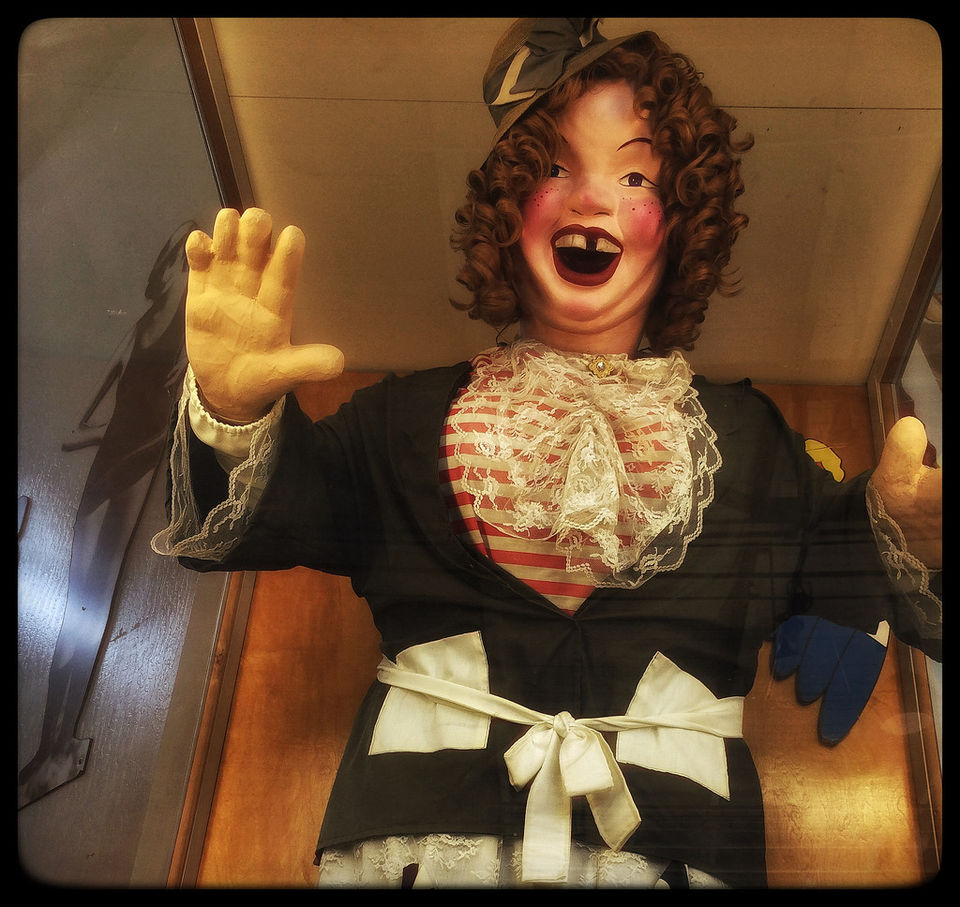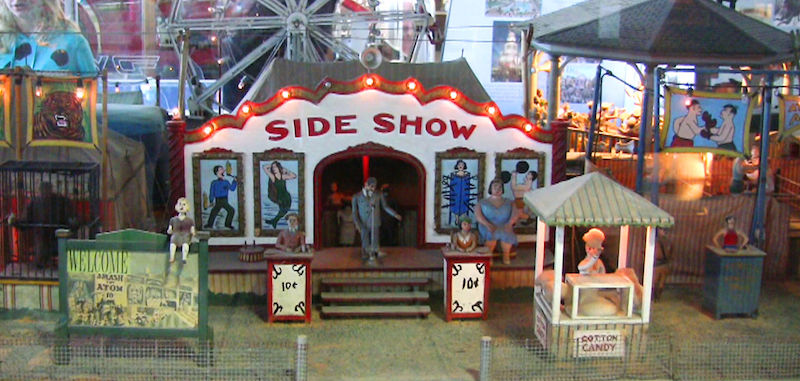 This museum is so much fun! It's full of old-fashioned arcade games and curiosities, which still seem to appeal even the world-weariest of kids. Don't just stand there looking at all those funky old machines. Instead, find the nearest change machine and drop a few quarters in the machines for some fun entertainment.
== Pier 39 ==
Time required: 45mins – 1 hour
If you are looking for more touristy kind of fun, Head straight to Pier 39. At Pier 39, there are souvenirs shops, restaurants, a video arcade, street performances, an explanatory center for the Marine Mammal Center, the Aquarium of the Bay, virtual 3D rides, and views of California sea lions towed out on docks on Pier 39's marina.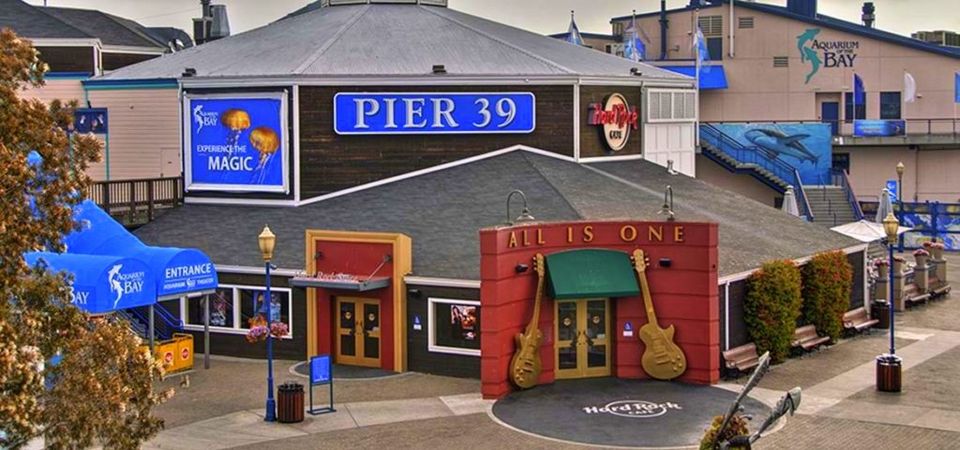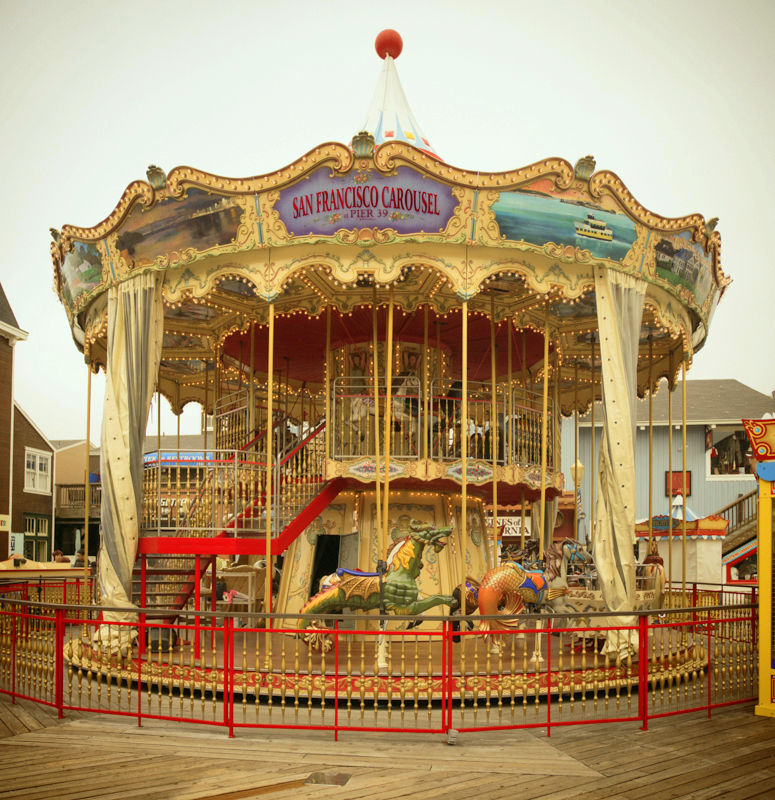 Go ahead and capitulate to its mortified pleasures and take a ride on the double-decker carousel, which is one of the pier's more dominant features. Upstairs, Aquarium of the Bay offers a glimpse at more than 20,000 ocean creatures. From the pier one can see Angel Island, Alcatraz, the Golden Gate Bridge, and the Bay Bridge. Blue & Gold Fleet's bay cruises leave from Pier 39.
== Alcatraz ==
Time Required: 2.5hours

Alcatraz Island is in the San Francisco Bay, 1.25 miles (2.01 km) offshore from San Francisco, California, United States. The small island was developed with facilities for a lighthouse & a military prison (1868), and a federal prison from 1933 until 1963. Alcatraz, today is a national significant landmark and one of the most sought-out attractions in the San Francisco Bay Area.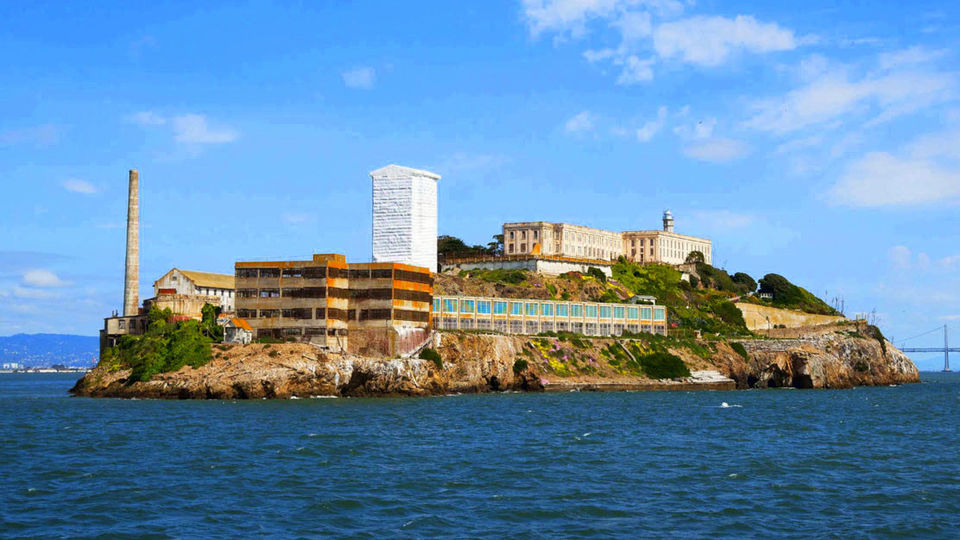 All Alcatraz island tours depart via ferry from Pier 33 near Fisherman's Wharf in San Francisco. Once you are on the island, you can explore at your own leap with the self-guided cellhouse audio tour. You'll also find National Park Service displays, video presentations, and ranger-led guided tours. Allow about 2.5 hours for the full Alcatraz prison experience, including both 15-minute ferry rides. It would make sense if you opt for Alcatraz's evening tour so that you will have more daylight time to visit other attractions in the city.
Things to Know Before You Go to Alcatraz:
==The Cruises to Alcatraz are frequently sell out, plan and book your cruise in advance, especially in the summer and on holidays.
==To purchase tickets, view the schedule and/or for more information, visit the Alcatraz Cruises web site at alcatrazcruises.com.
==The trip to Alcatraz takes about 15 minutes each way from San Francisco. Your tour can last as long as you like (or until the last boat leaves).
==If you miss your Alcatraz boat, don't worry, the ticket office can put you to the stand by queue for next ferry.
==Dont forget to carry camera and a coat for the chilly weather there.
==Get some snacks and water along with you when heading to Alcatraz. There's no food available on the island and sometimes, they may not either serve snacks on the boat.
==The walk to the prison from the ferry dock is steep and hilly; an electric shuttle departs from the dock twice an hour for visitors requiring assistance.
Day 1 : Afternoon – Visit
== Ghirardelli Square ==
Time Required: 45 mins – 1 hour
If you have a sweet tooth, don't miss Ghirardelli Square, where you can indulge in San Francisco's famous chocolate creations, or do a bit of shopping. This renovated former chocolate factory site is now home to boutiques, restaurants and the original Ghirardelli ice cream and chocolate shop.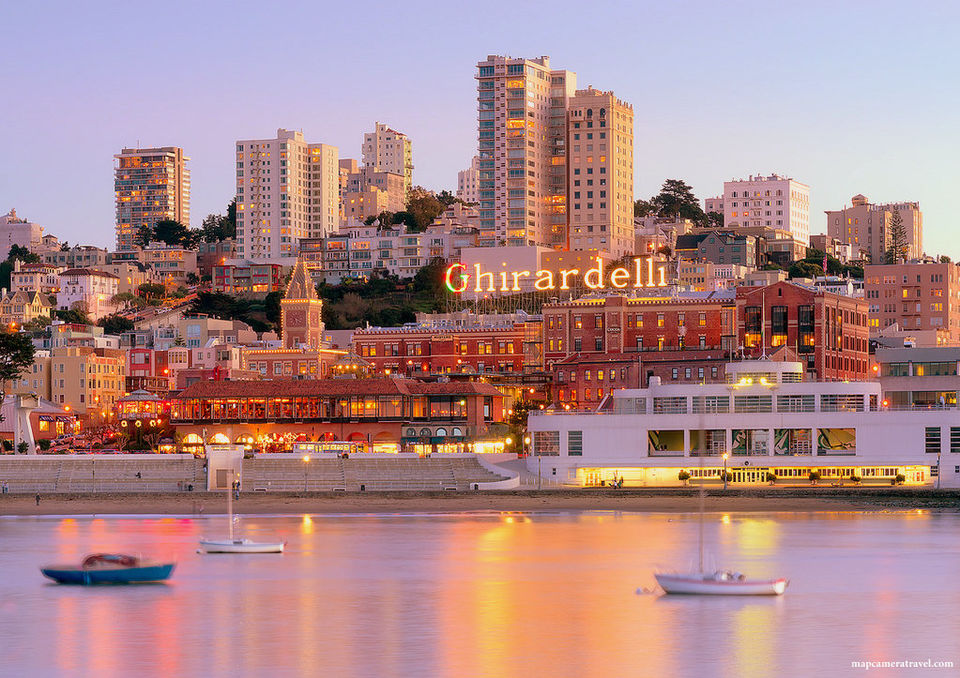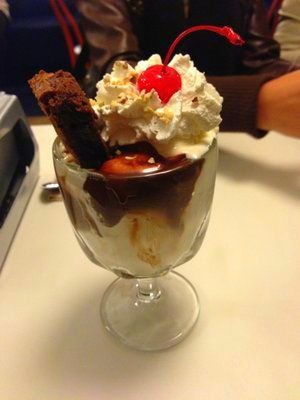 Not only buy chocolates here, you can do lot of shopping, go wine tasting, dine on the square, and if you are history buff, you can take a tour of the square as well or simply head over to grab a coffee or hot cocoa at one of the Ghirardelli cafes and then take a stroll along the water. Ghirardelli Square San Francisco is right across the street from the Aquatic Park, where you can walk down the pier to get a better view of Alcatraz and the Golden Gate Bridge.
== Lombard Street ==
Time Required: 30 mins
Have you heard about the "most curved road" in San Francisco? This Eight hairpin switchbacks and the downward pitch of the crookedest street in the world have made this block a must-drive for visitors. Yeah! This is the next on our list of top San Francisco attractions, the crazy cornered Lombard Street!

The quarter mile downhill stretches lined with gorgeous gardens and mansions. If you simply love to take a walk, walk downhill and admire its gorgeous flowers or take your turn at SLOWLY driving down it. A visit to this San Francisco crooked street is quick. The only thing to do here is either walk or drive down this steep hill. However, it is easy to get to and is close to several other San Francisco attractions.
== Union Square ==
Time required : 2Hours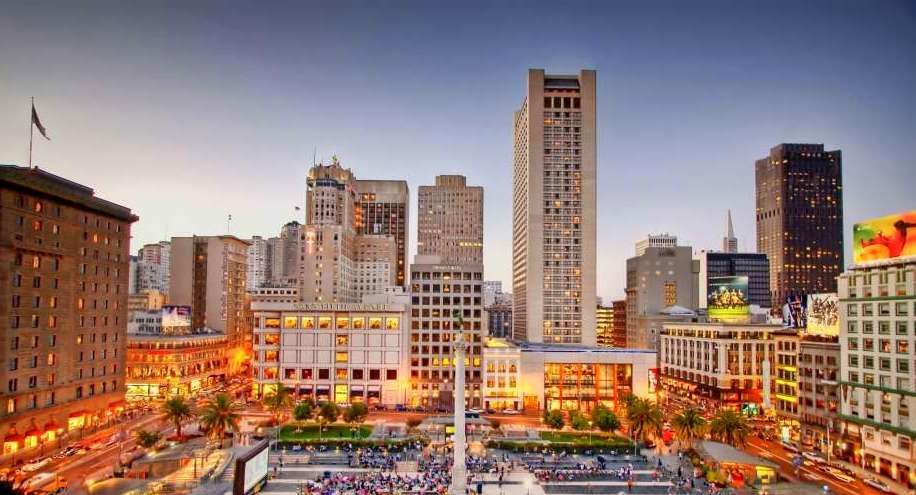 It is the heart of the downtown. We booked our stay here and trust this is the center point to all the attractions in SFO. It is san Francisco's finest shopping region. The vicinity is famous for wide streets, moving cable cars, and some amazing shopping. You will find each brand here that you would love to shop from. And let's not forget about the square itself, which is a great place to sit back, relax and do some serious people watching.
Day 1 : Evening – Visit
== Ocean Beach ==
Time required: 1 Hour
The widest and longest expanse of sand on san Francisco's shores, this beach extending from the cliff house to fort Funston along the Pacific Ocean is a destination for seaside drives, jogs, sunset walks and bonfires. Often windy and foggy, the notorious currents attract serious surfers who brave the frigid water.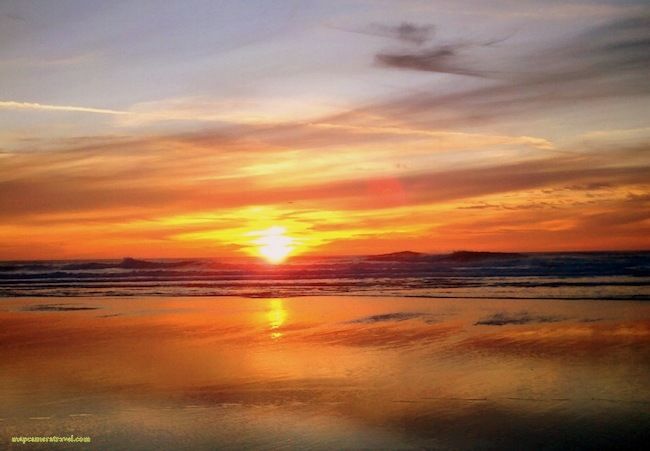 Grab your camera and phones to captures the best of sunset by the bay at this beach.
== Palace of Fine Arts ==
Time Required: 45mins – 1 Hour
The palace is one of San Francisco's most stunning sites, made of natural beauty combined with enchanting architecture. Set in an idyllic park, the palace has a rich history and it's an important attraction in San Francisco. This classical Greek inspired structure will make you feel that you just hopped off a time machine an into ancient times.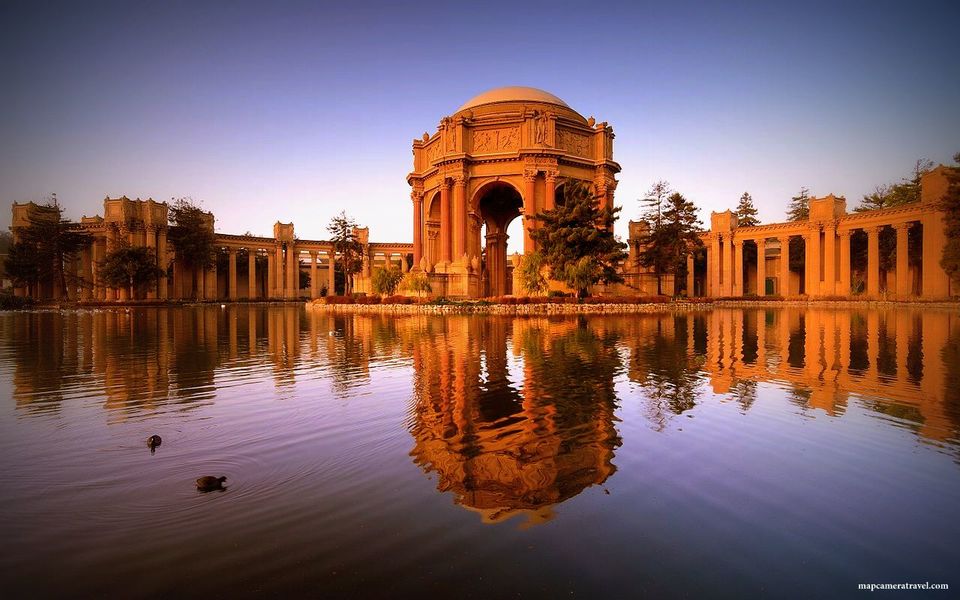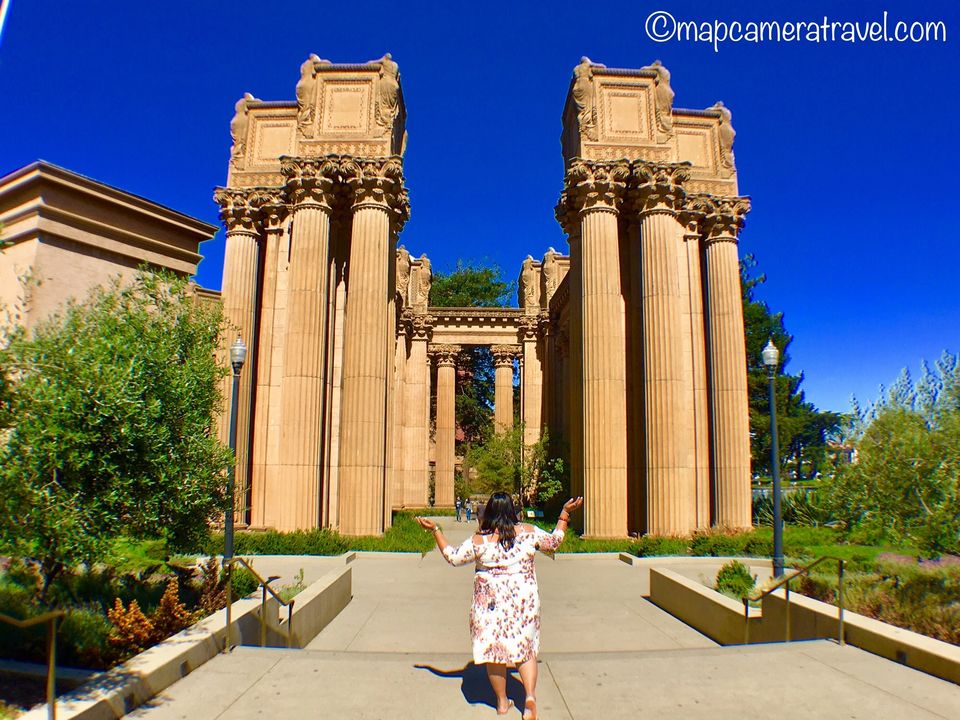 Up close, the scale of the structure is truly breathtaking. Featuring a lagoon with swans, today this is a popular spot to stroll and take Instagram worthy pictures. Evening lights at this place is mesmerizing.
== View point at Twins Peak ==
Time Required: 20mins – 30mins
If you want to get a panoramic view of this beautiful city, you must get to the higher ground. Thankfully, right at the center of the san Francisco, you will find the Twin peaks, two large hill that will give you incredible vista for your photos.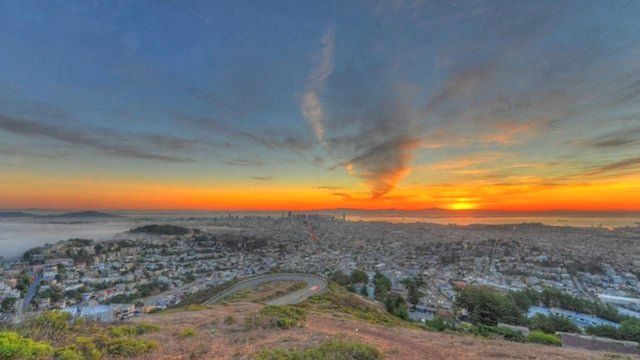 You are likely to get help and rent a car, unless you are feeling adventurous, in which case you can climb up the stairs. Either ways, you will spectacular views anytime of the da but at sunset, it is utterly spectacular view.
== Painted Ladies at Alamo Square ==
Time Required: 30 mins
San Francisco boasts many iconic landmarks, and without a doubt the Painted Ladies of Alamo Square are at the top of the list. This historical district is also popular for its remarkable views of downtown and its Victorian houses, some of which are called Painted Ladies. The most famous set of Victorian Painted Ladies also called the "Seven Sisters" of Alamo Square.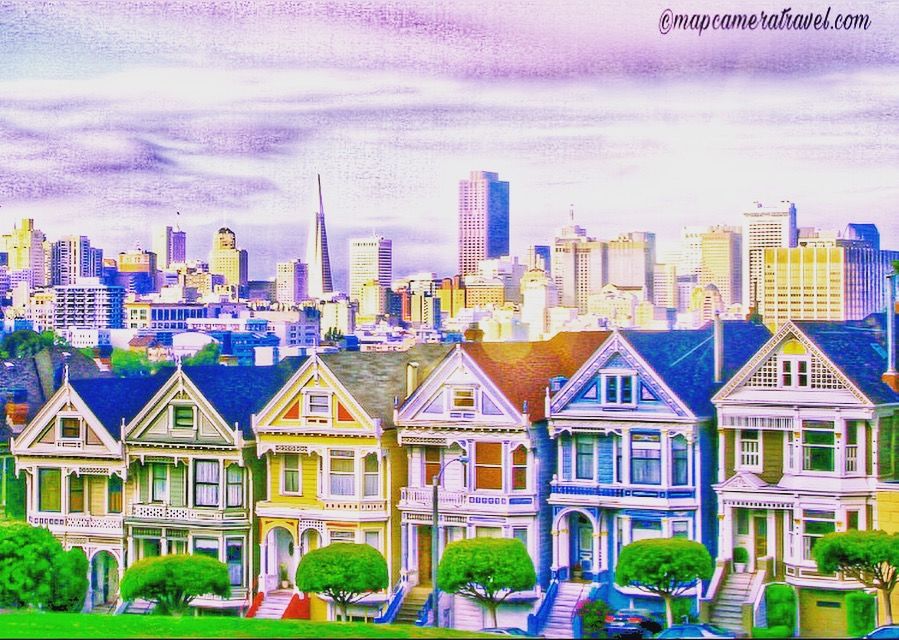 This postcard row is possibly the most photographed spot in the city. These colorful Victorian houses or painted ladies with a San Francisco's sky line in the background have graced many postcards and movie scenes. This set of Painted Ladies stands out because they are all similar and have a beautiful view of downtown behind them. During your visit, walk up Hayes Street to get that perfect picture. You may recognize this famous image from the TV series "Full House."
Got more time in hand? You can also visit:
Japanese Tea Garden
Coit Tower
Golden Gate Park
Fort point
Grace Cathedral
Japan town Center
The Presidio
San Francisco has so many things to do, places to eat, to go crazy shopping , attractions to see that 24 hours may be just isn't enough to get the complete picture of this beautiful city. However, Whatever we explored in our trip was pure magical and we thoroughly loved it.
When are you visiting San Francisco? Do you know any must see attraction? Share with us in comments.