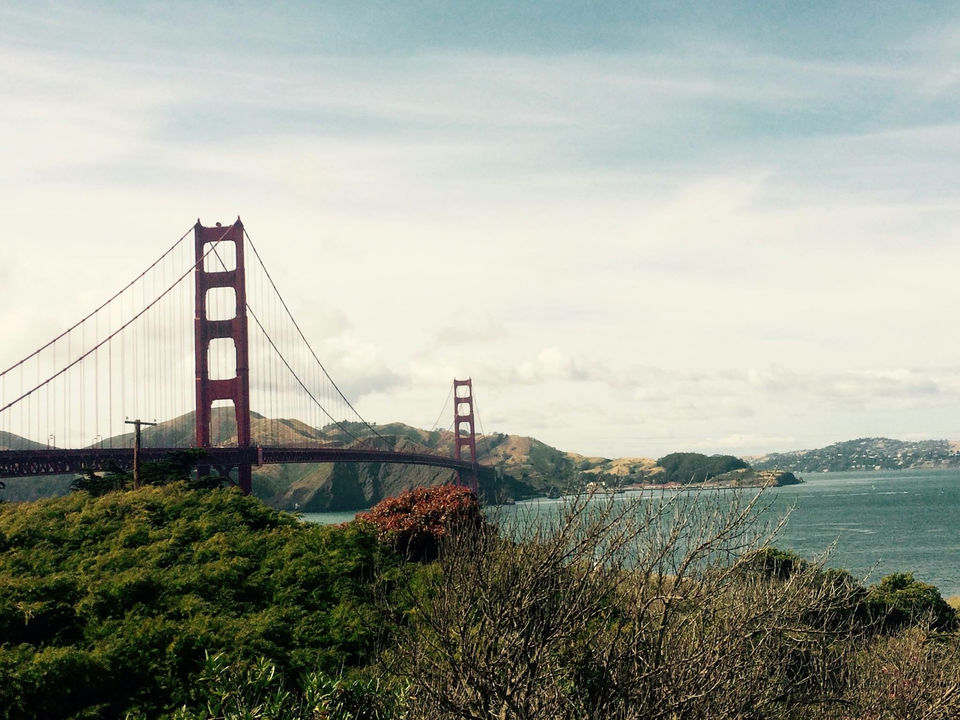 The West Coast or Pacific Coast of the US is the coastline along which the Western United States meets the North Pacific Ocean. But more specifically this term refers to the state of California.
It was last year when I decided to take a trip through the west coast of US. I was staying with my sister in San Jose which is an hours drive from San Francisco. Being so near to places like LOs Angeles and Las Vegas how was it not possible to take a trip to these places. But as I had no company with me to travel for so long I had to take a solo trip.
I was there for almost 18 days but, not long considering how much ground I had to cover, but I'm pretty good at packing a lot in to a short space of time. There was so much to do and see that it was confusing!
While I was in San Jose I covered San Francisco, beach town of Carmel while driving on the California one highway, Stanford University, Palo Alto down town, Mountain view downtown , Santa Cruz beach and Lake Tahoe. This was all covered in a weeks time.
The second week I had a solo road trip planned to LA , Vegas and the Grand Canyon.
Here's my California road trip itinerary. I hope you pick up some ideas of things to do and places to visit on your adventure. You can amend accordingly, depending on your priorities and the number of days you have!
Please note: This itinerary is destination based.
San Francisco is magical.It is the city of rich people(being the most expensive state of the US). It is sophisticated, cosmopolitan, often foggy and infamous for its high priced real estate.
This water-framed city's most recognizable sights include the Golden Gate Bridge to steep streets, cable cars, and salty Fisherman's Wharf, but San Francisco is also home to world-class museums as well.
I travelled from San Jose to San Francisco in the public train because taking an Uber was really expensive. It took me almost 2 hrs to reach there.
Because I was only there for a day I choose to see the best possible things I could cover.


The first on my list was the most famous landmark of San Francisco which is the Golden Gate Bridge. I still remember how windy and cold it was that day but the site of the bridge just mesmerised me. The Golden Gate Bridge is the first and the largest suspension bridge in the world. I could see people who had come there for their morning walks and cycling. I so wanted to do all of that but time didn't permit me to do that.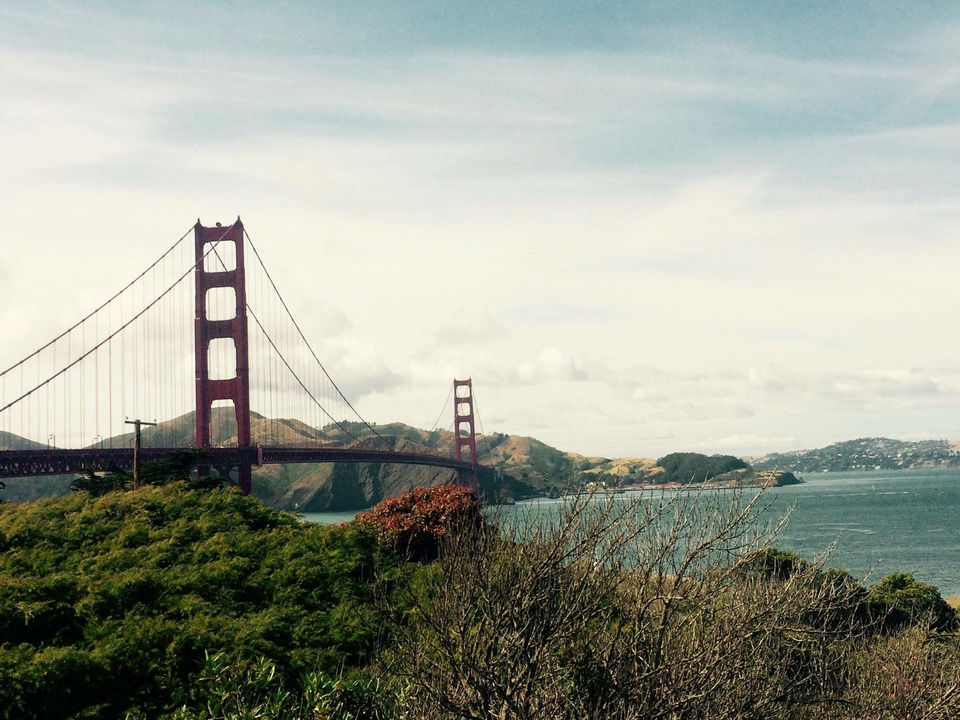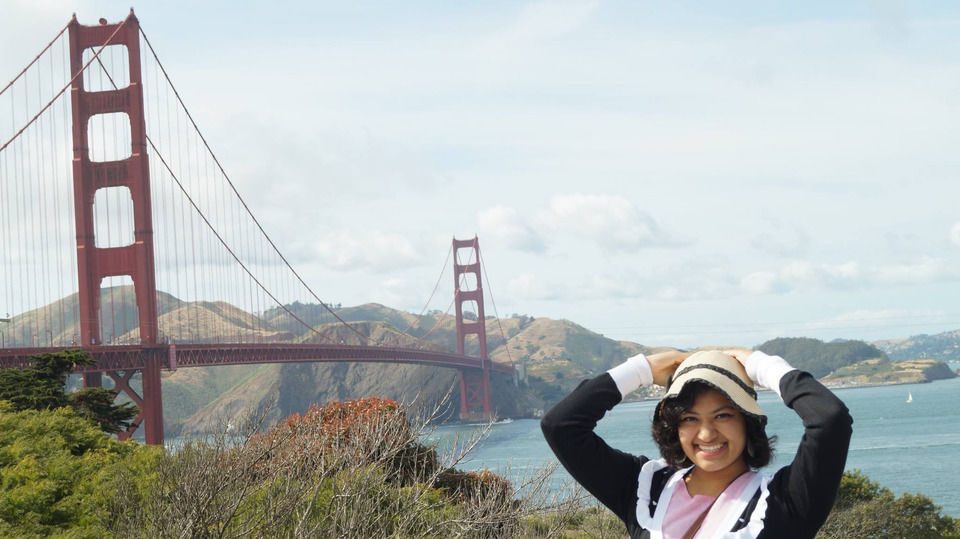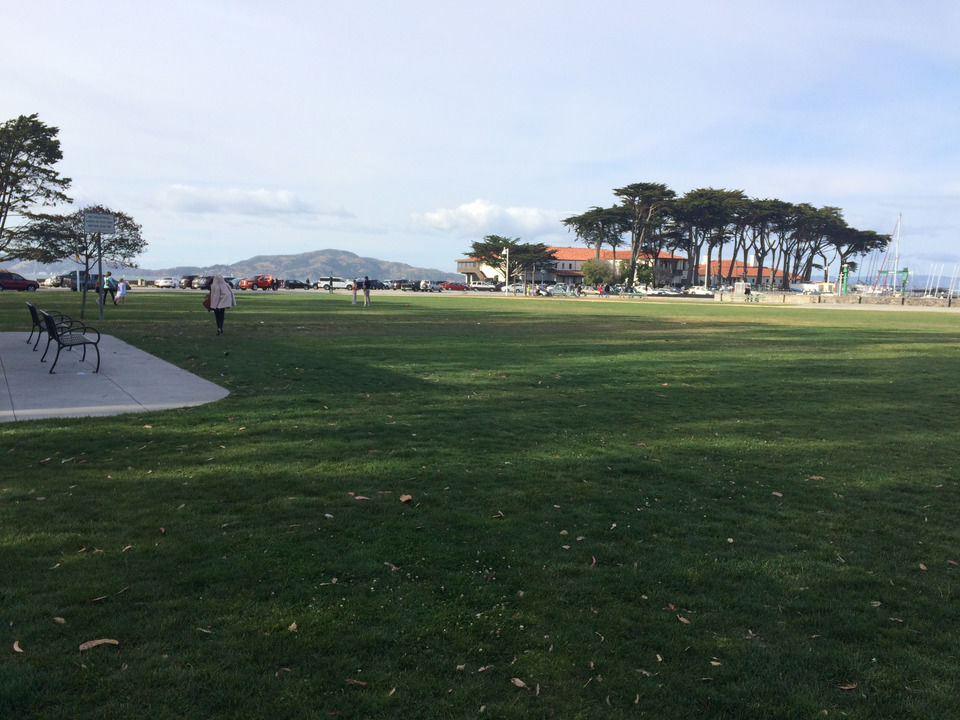 My next stop was the Fine Arts Museum of San Francisco. It is a beautiful museum where a lot of Bollywood movie songs have been shot. The street right behind the museum has some of the best and most expensive houses of San Francisco.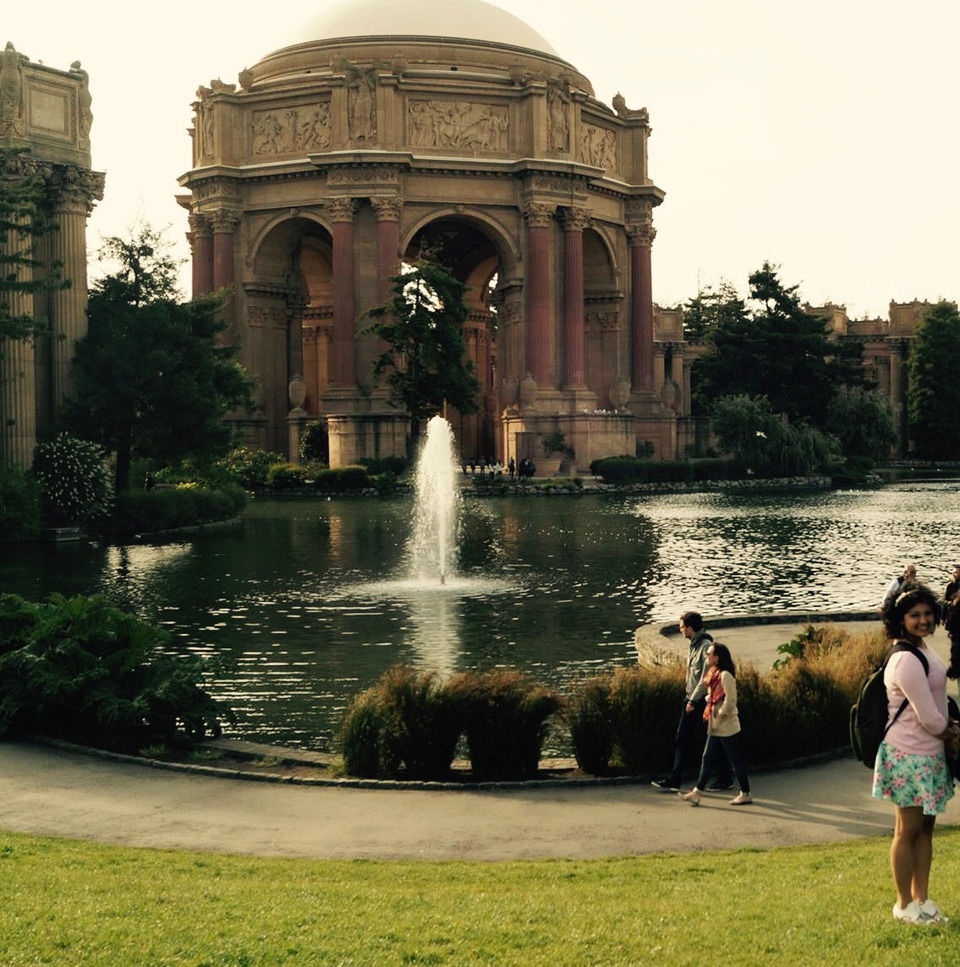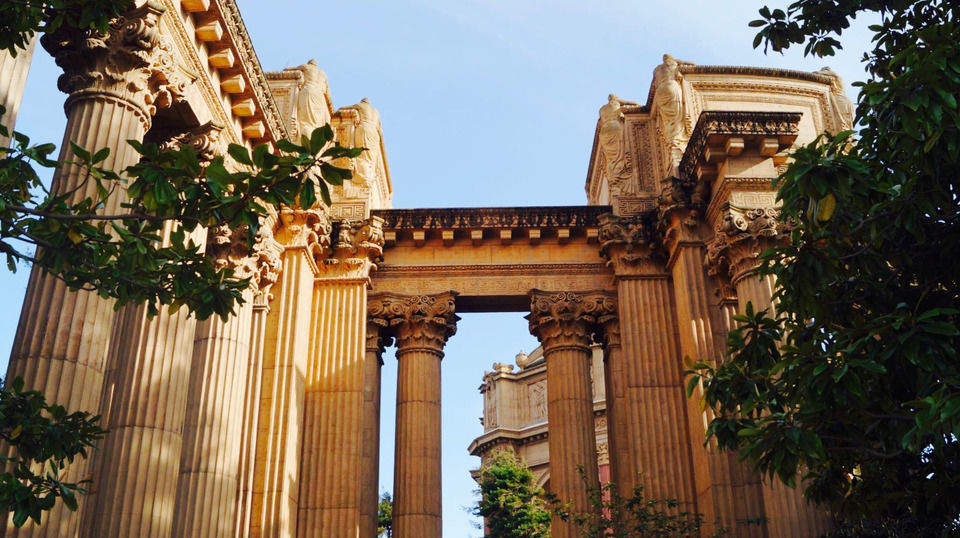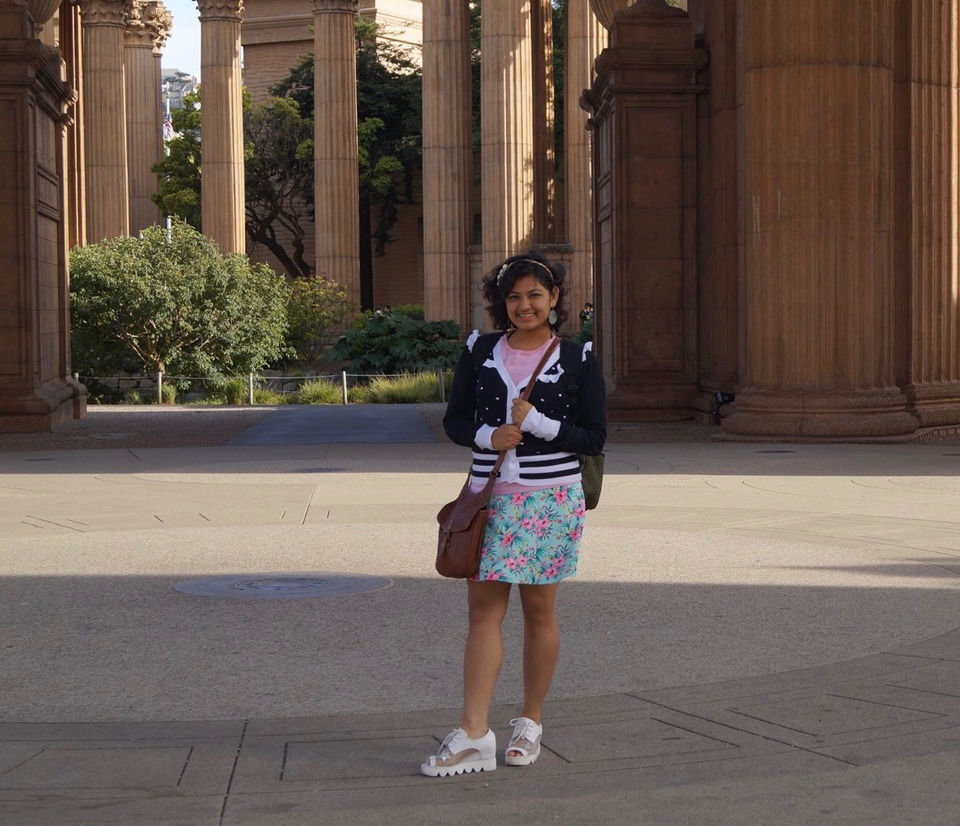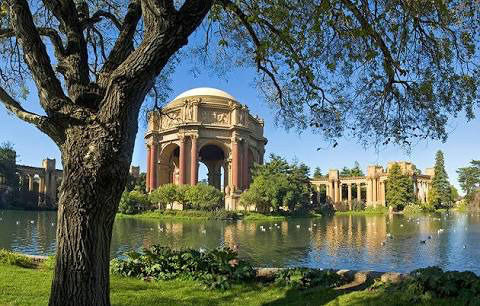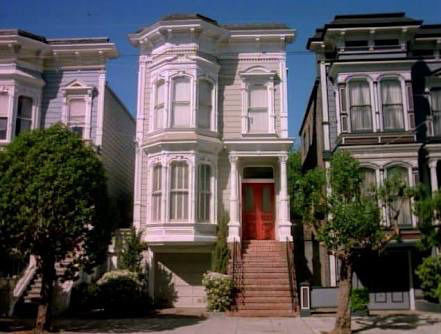 San Francisco has some of the steepest streets in the country. Whether you are walking or driving, the varying gradient of the road is sure to catch your attention and give your heart rate a healthy boost. Lombard Street is one of the most unique of the vertically tilted roads and is a great stop to add to any itinerary.
Lombard Street in San Francisco is one of America's crookedest streets. The steep, hilly street has some beautiful Victorian mansions.
Some of San Francisco's most expensive real estate sits on Lombard Streets. In the spring and through the entire summer, Lombard Street is alive with color, as the many beautiful flowers.
The curvy nature of the one-way drive along with the steep slope of these blocks makes it a visual treat.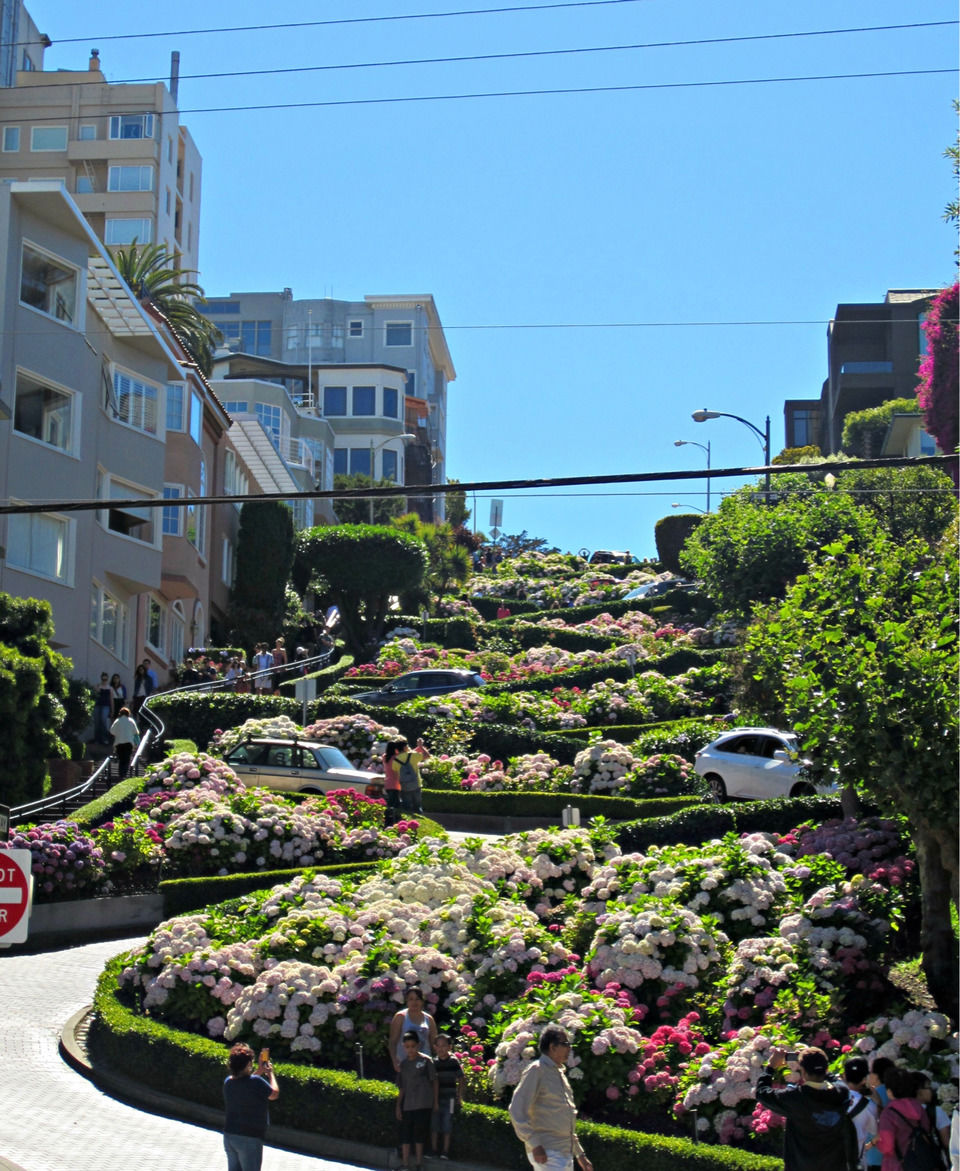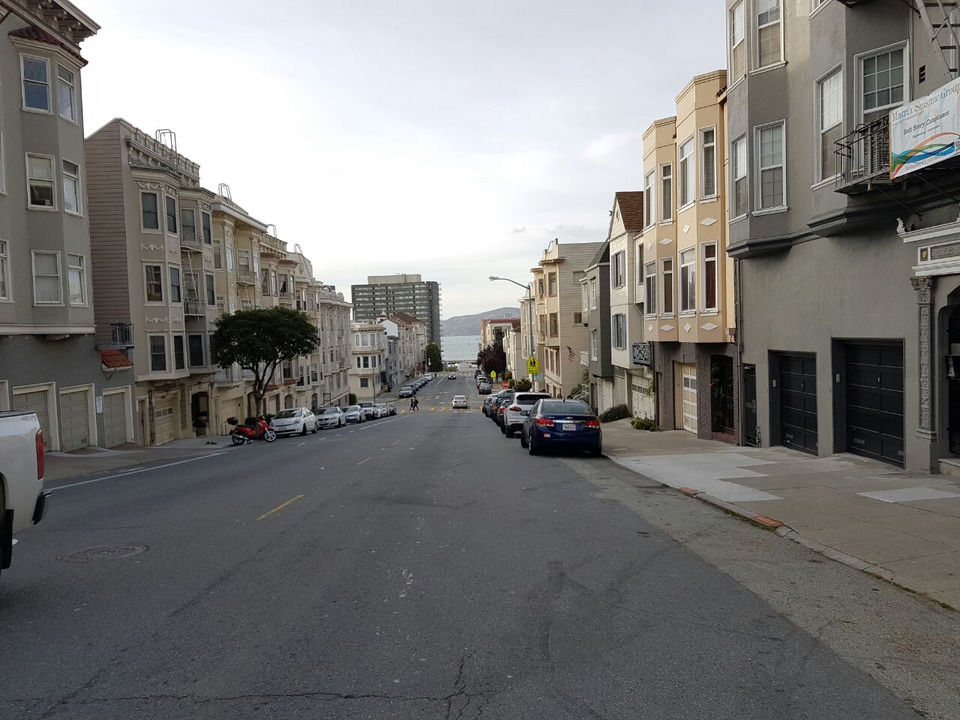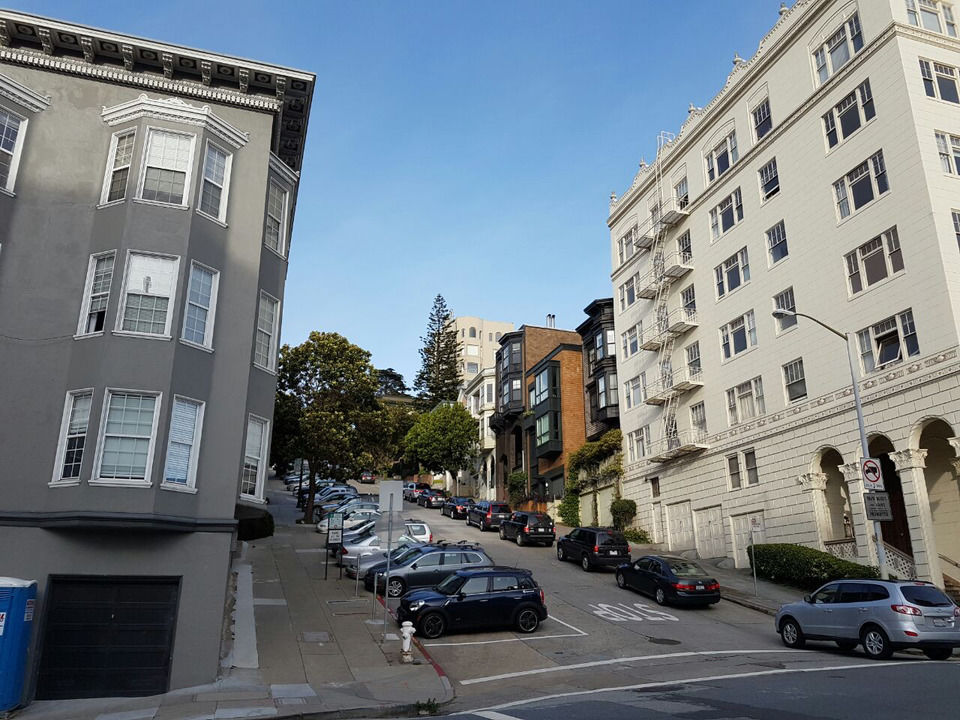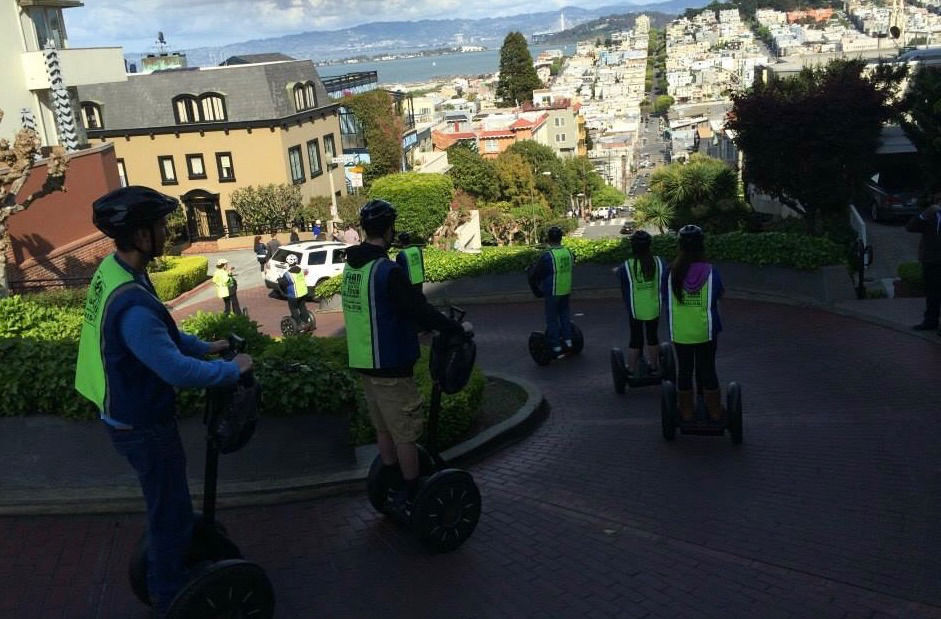 Pier 39 is a shopping center and popular tourist attraction built on a pier in San Francisco. At Pier 39, there were shops, restaurants, street performances, the Aquarium of the Bay, virtual 3D rides, and views of California sea lions hauled out on docks on Pier 39's marina. Fisherman's Wharf is the best place for families and kids.
From the pier one can see Alcatraz, the Golden Gate Bridge, and the Bay Bridge.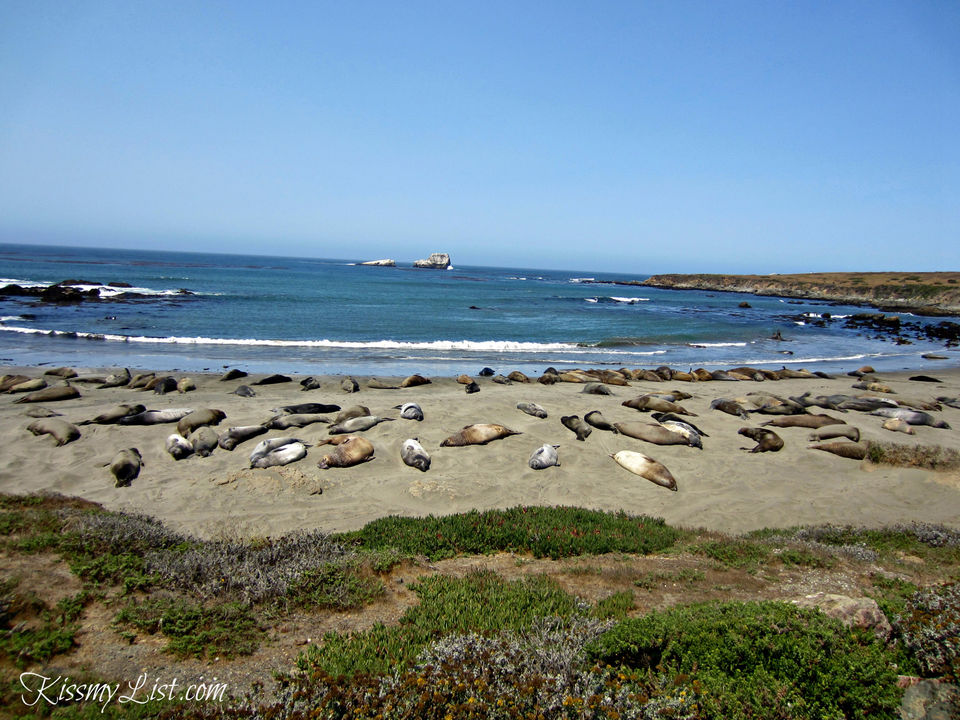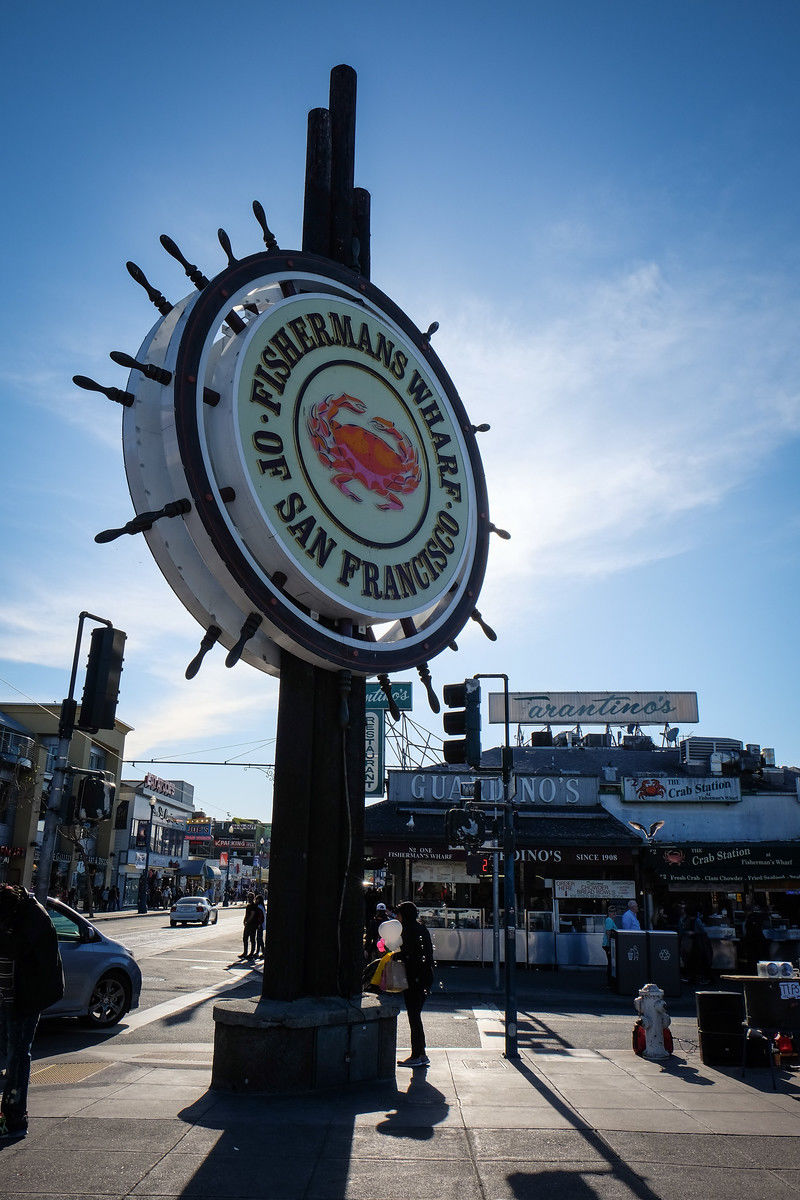 After the fisherman's wharf I asked someone which place can I visit next which was not away because it was almost 6 and I had just hours left to say goodbye to San Francisco and head back to San Jose. That's when someone said that I must visit the Ghirardelli Chocolate Factory. I was really excited and chose to walk. Enroute I stopped for 15 mins to see one of the best sunsets of my life.
Ghirardelli Chocolate Factory has a very interesting history attached to it but I will advice you to visit the place and know more.
The best part of it was amazing Ice Creams sundaes and fondues. Of course I bought a lot of chocolates as well for my friends and family.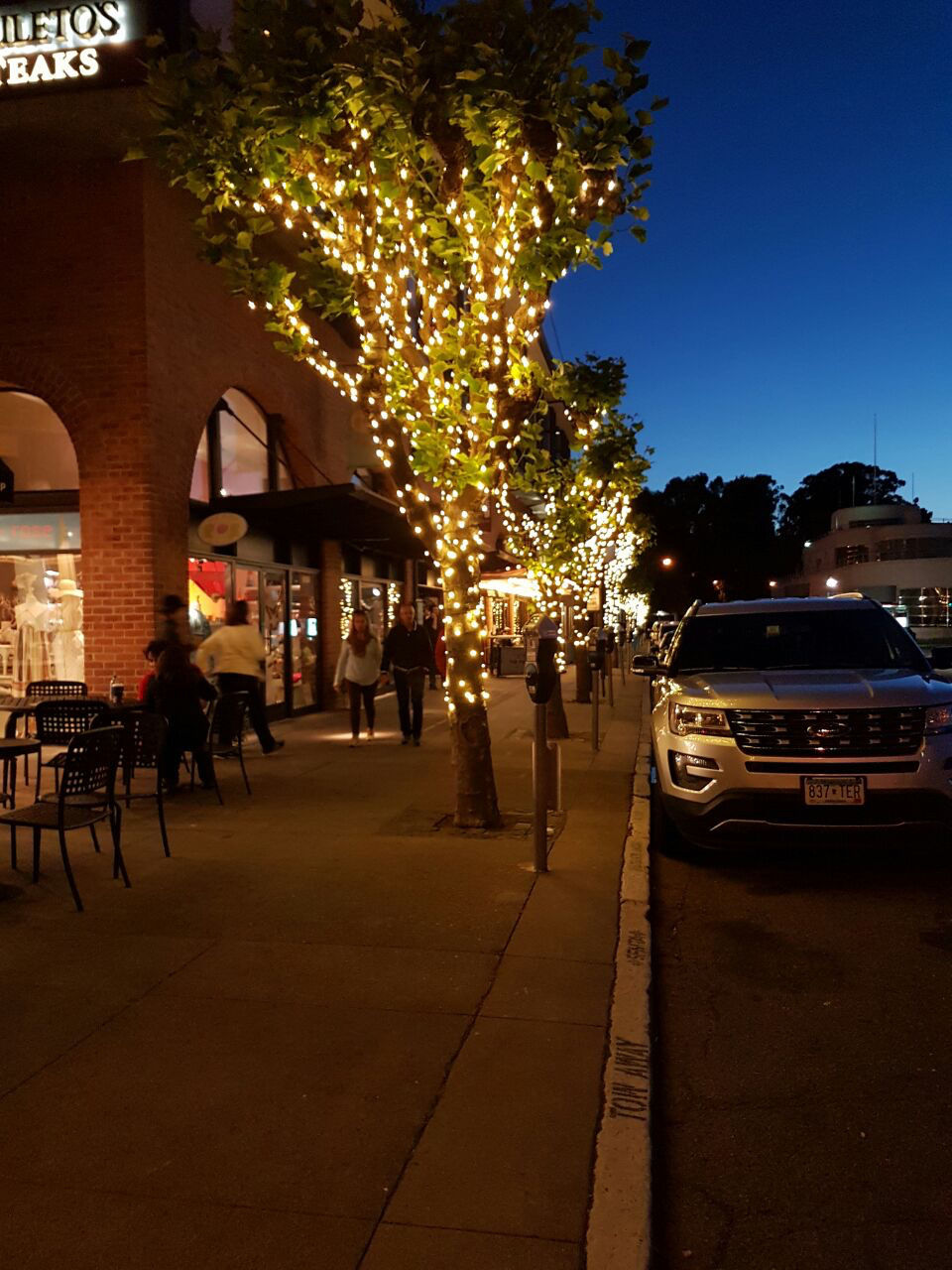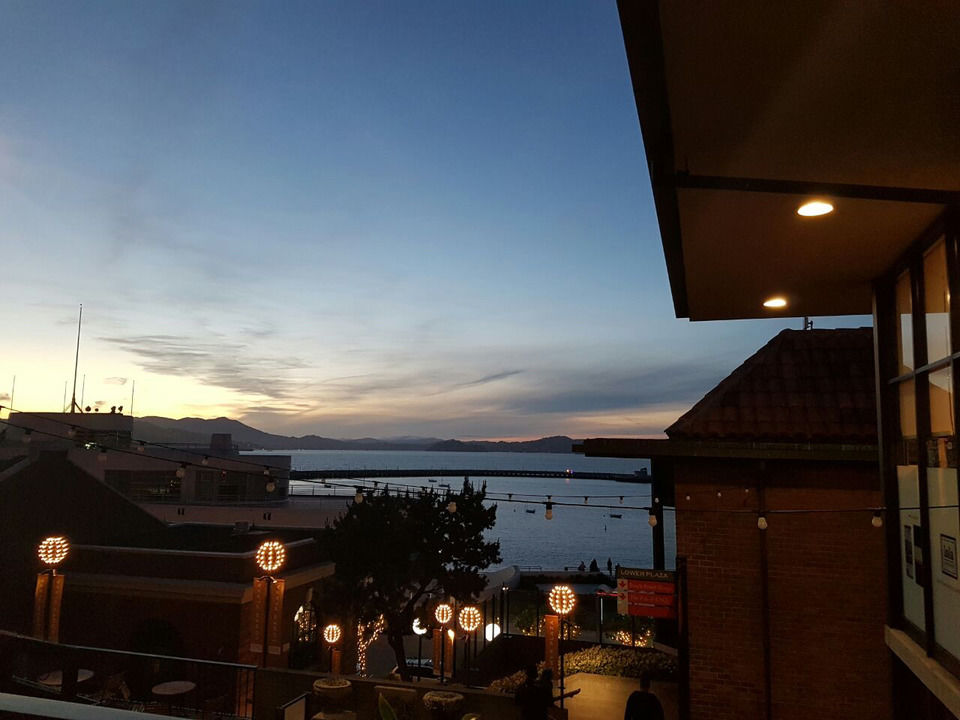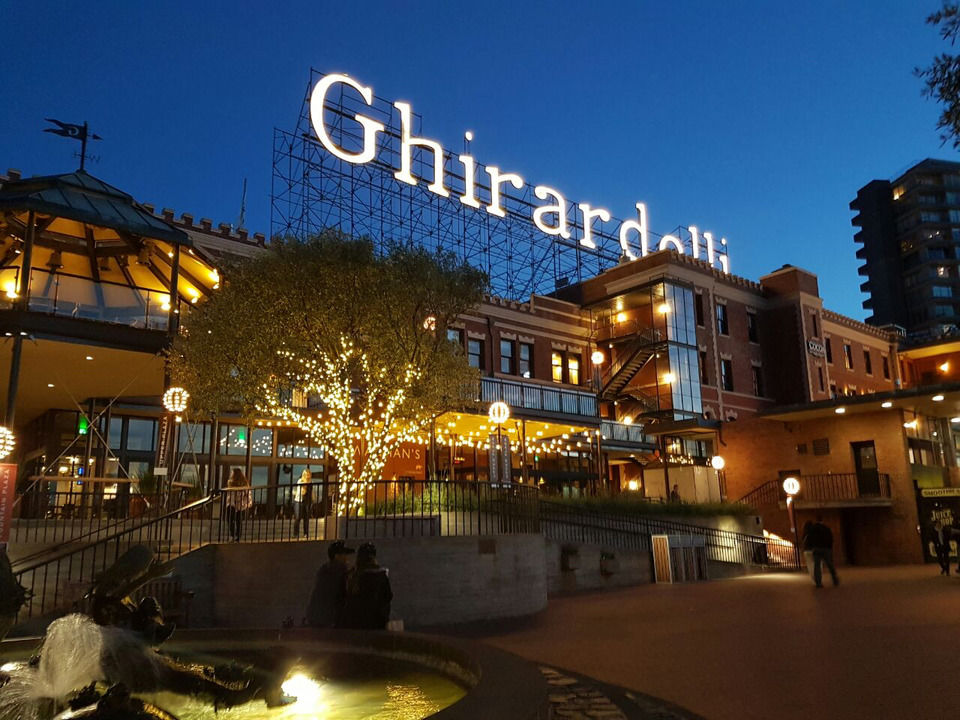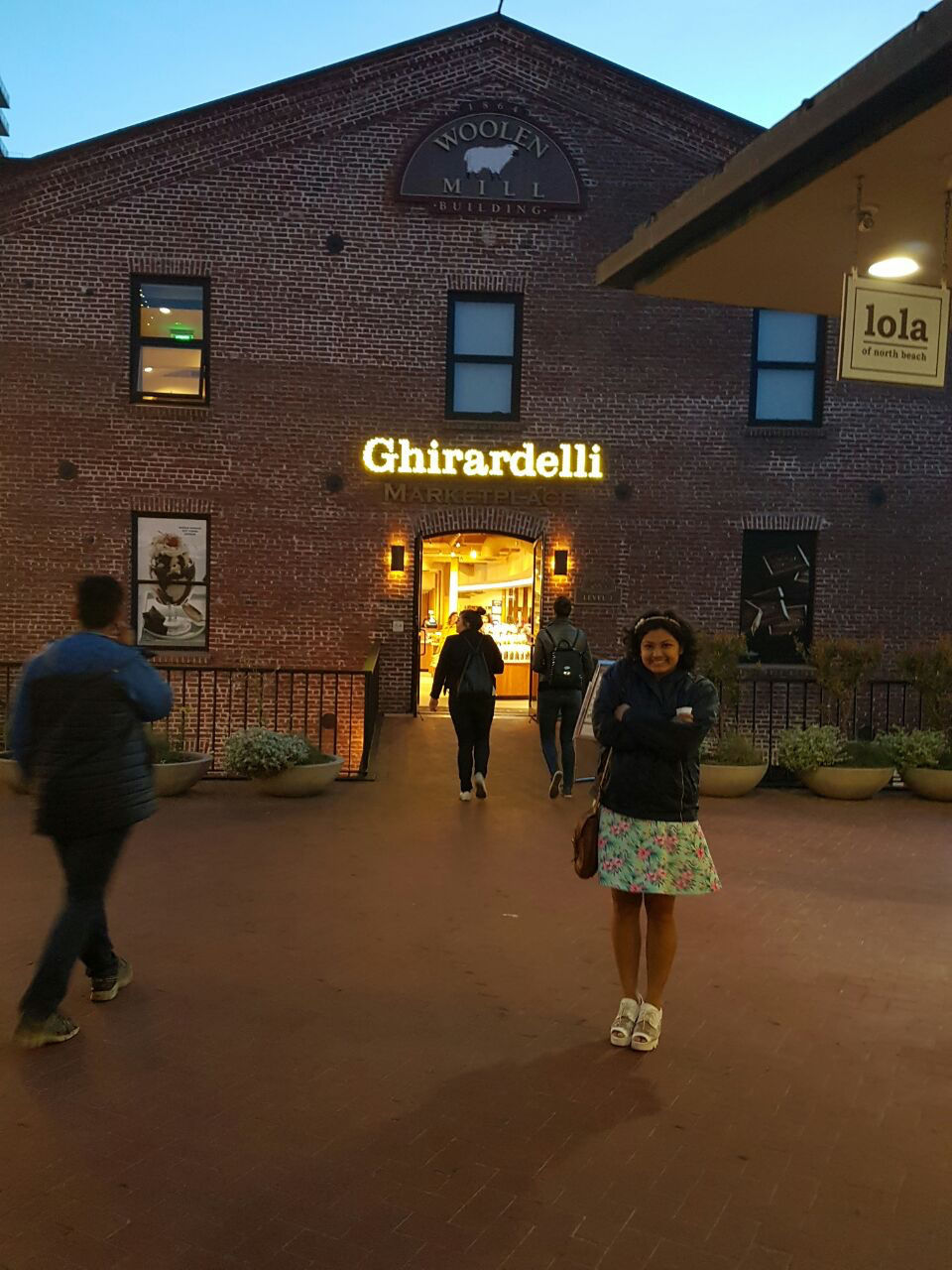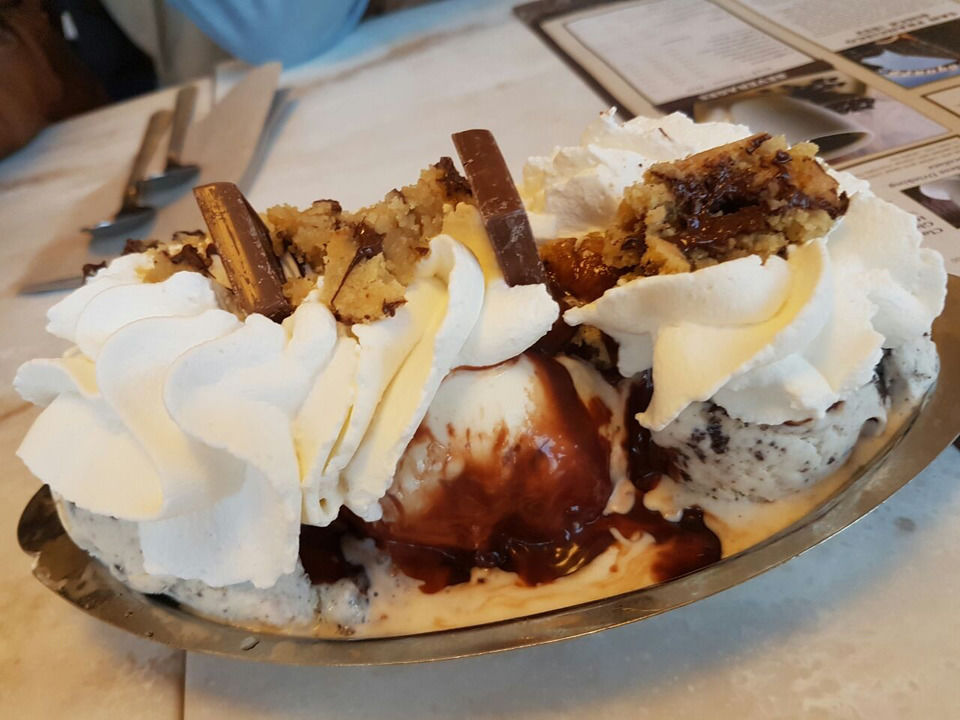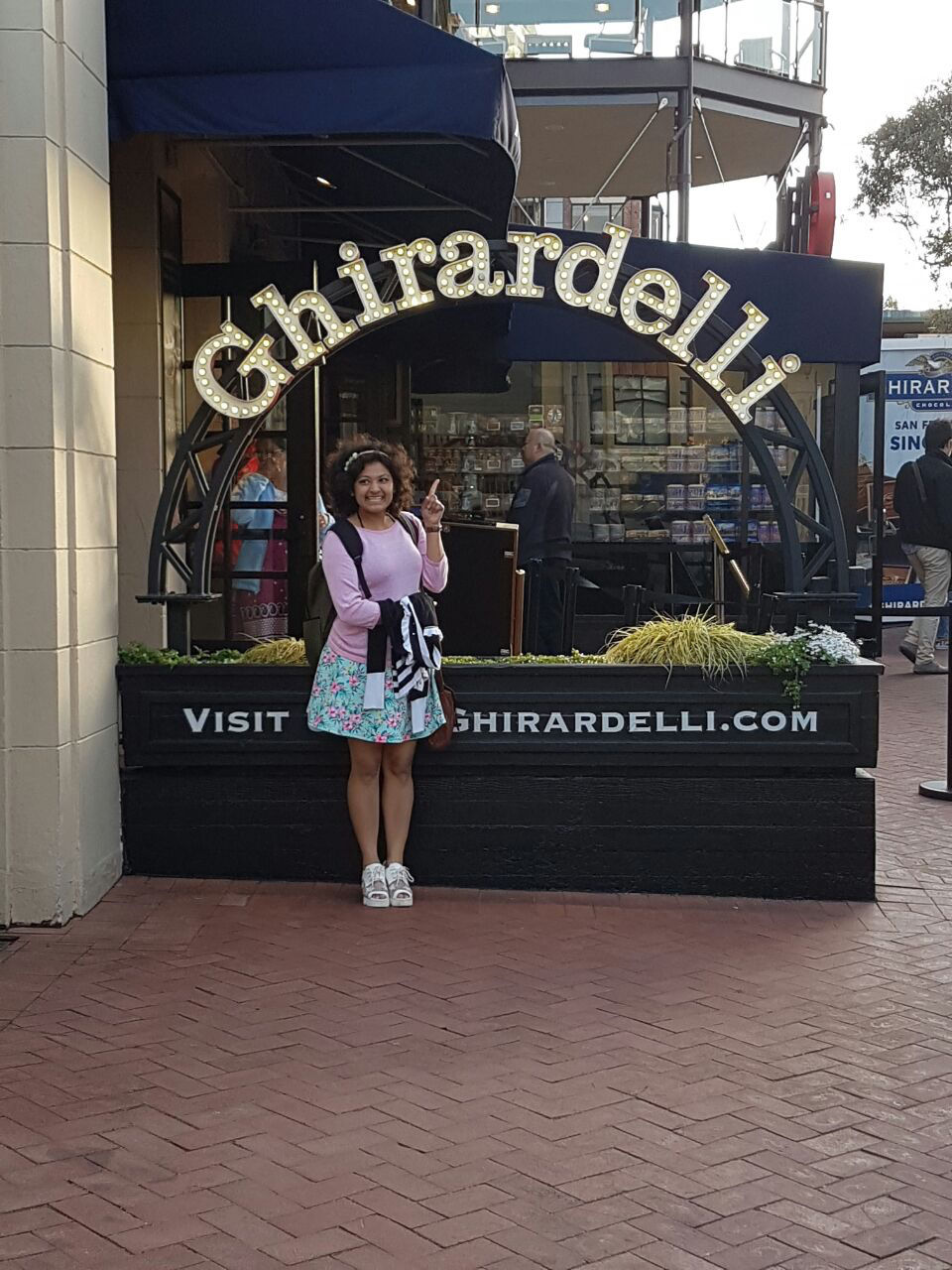 California's Highway-1 is one of the most popular and beautiful amongst the world. I can say this with 100 percent conviction because my second in California was marked by this amazing road trip there.
Highway-1 stretches across the length of California and occasionally merges with other highways for a short distance.
Highway-1 leads to one of the most beautiful towns I will ever see which was the Carmel by the sea.
Carmel-by-the-Sea will has some of the world's finest scenery, historic sites, art galleries, restaurants, and boutique shops. On foot, by car, or both, there's no lack of things to do.
But trust me if you are not short of any money I would suggest you to rent a sports car there and then take a drive of lifetime on California 1 highway.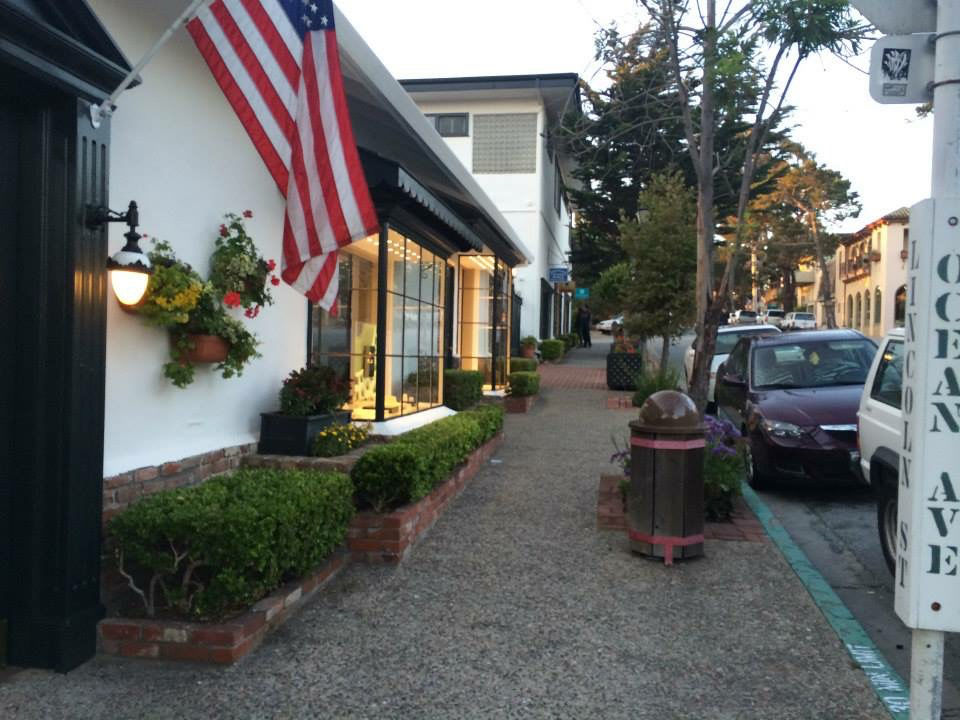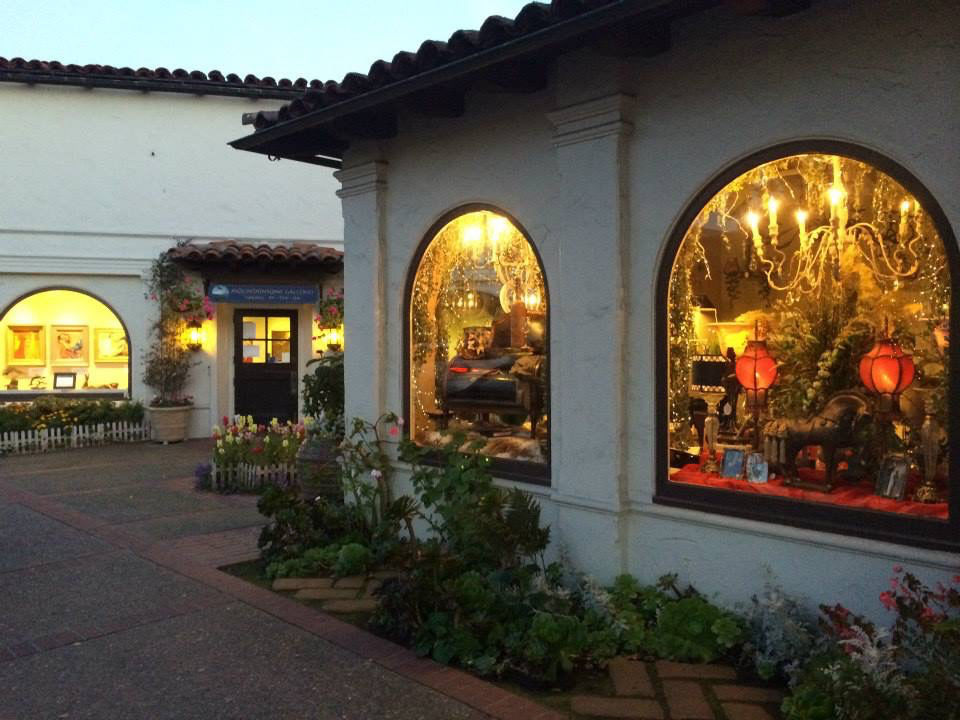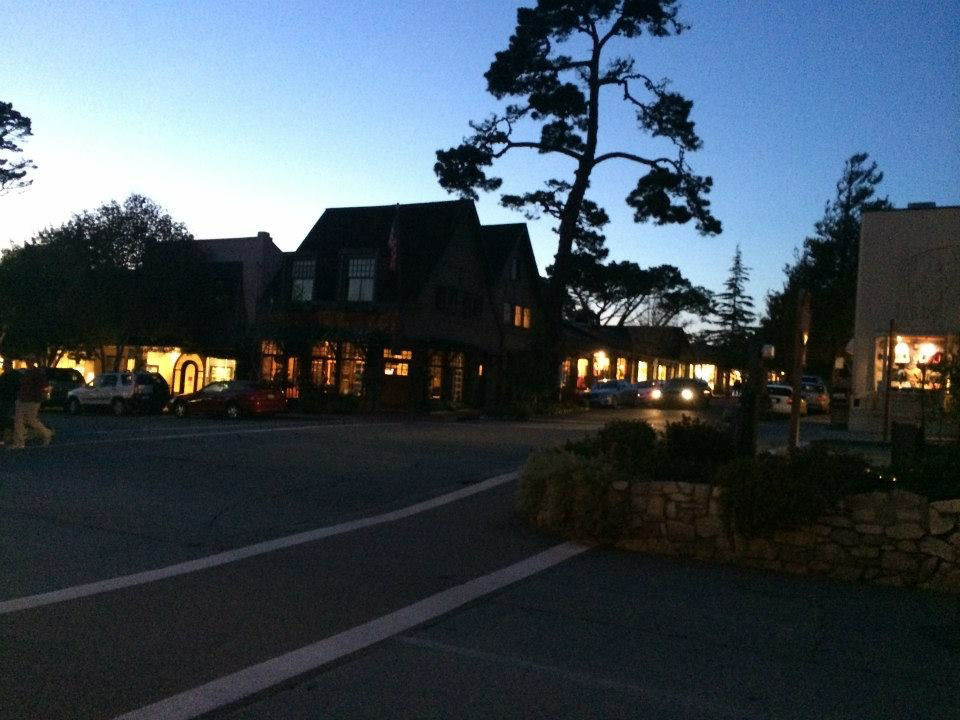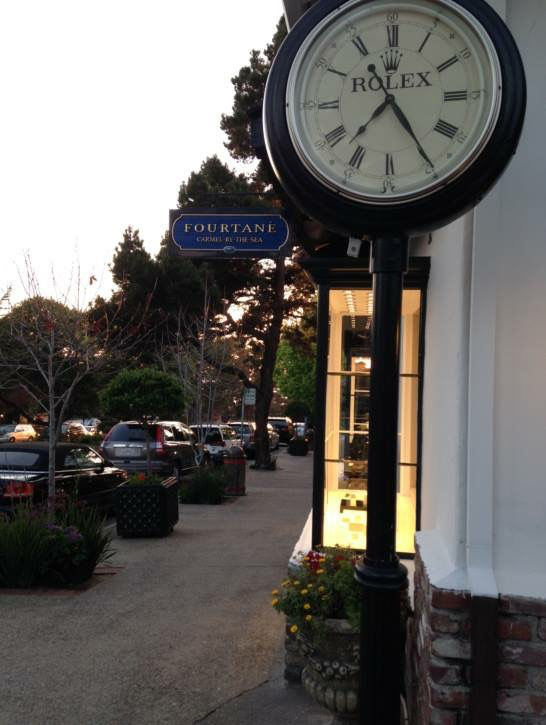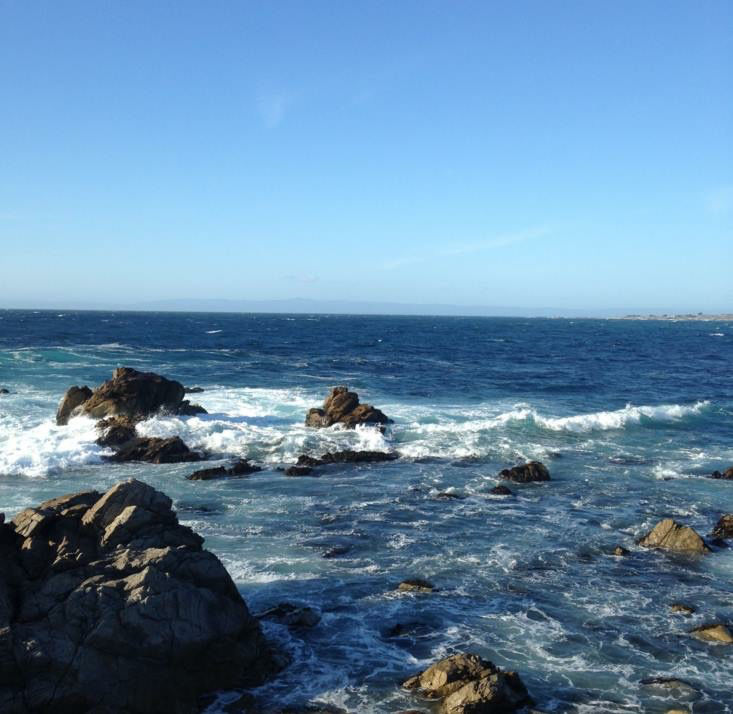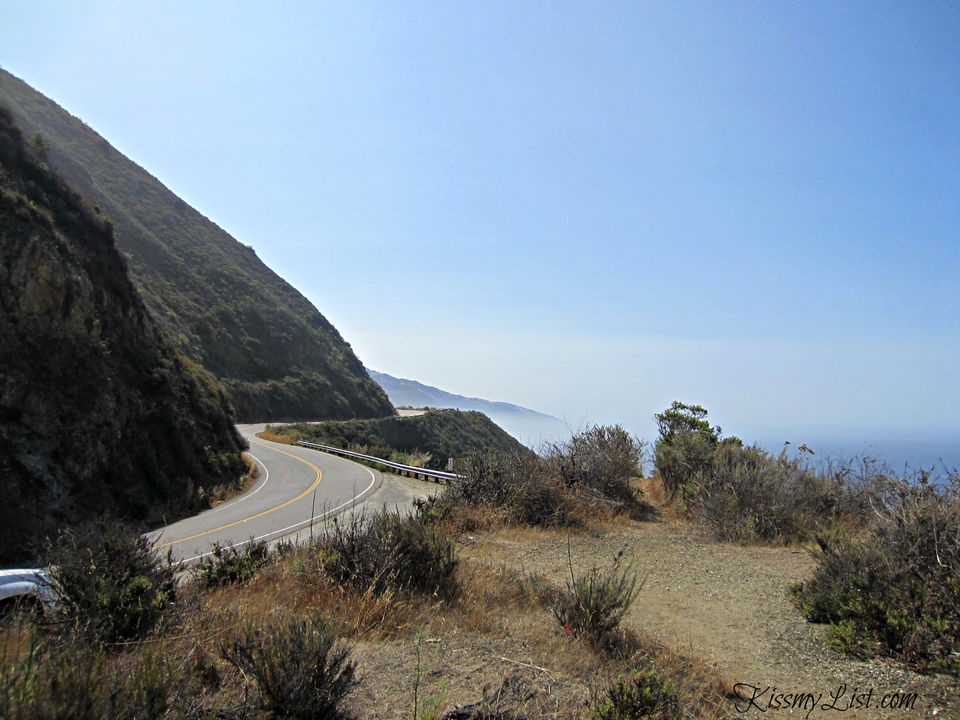 On the third day we woke up early because we have to leave for Lake Tahoe which is about 4 hrs drive from San Jose.
Lake Tahoe marks the place where California and Nevada meet.
The lake is really beautiful and landscapes that come across while we are on the road are amazing. The route leads to the Tahoe town where there ample casinos and shops. It is one of the most happening towns of the area.
Lake Tahoe is a tourist attraction throughout the year and people even go there to ski.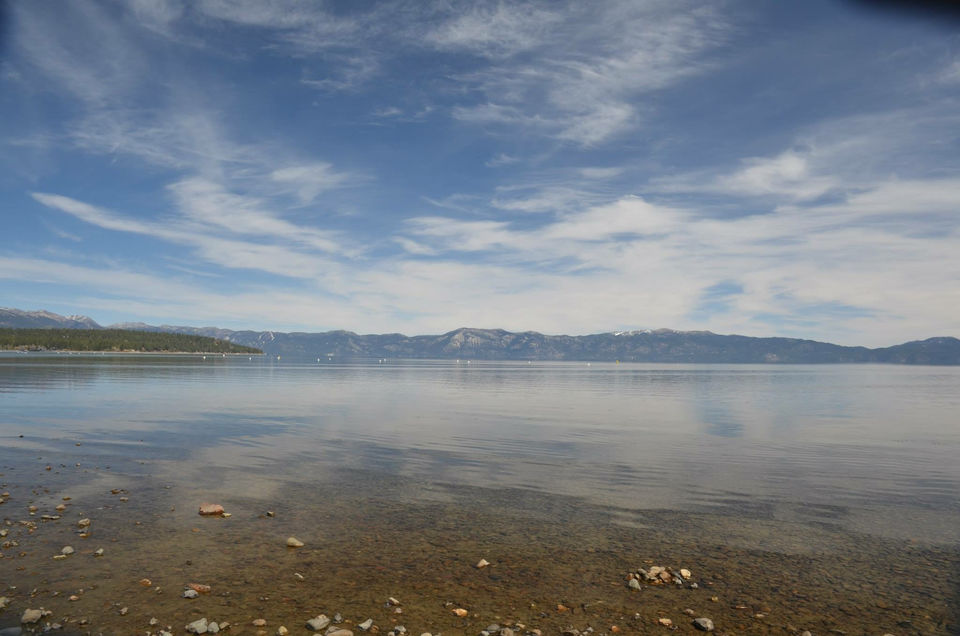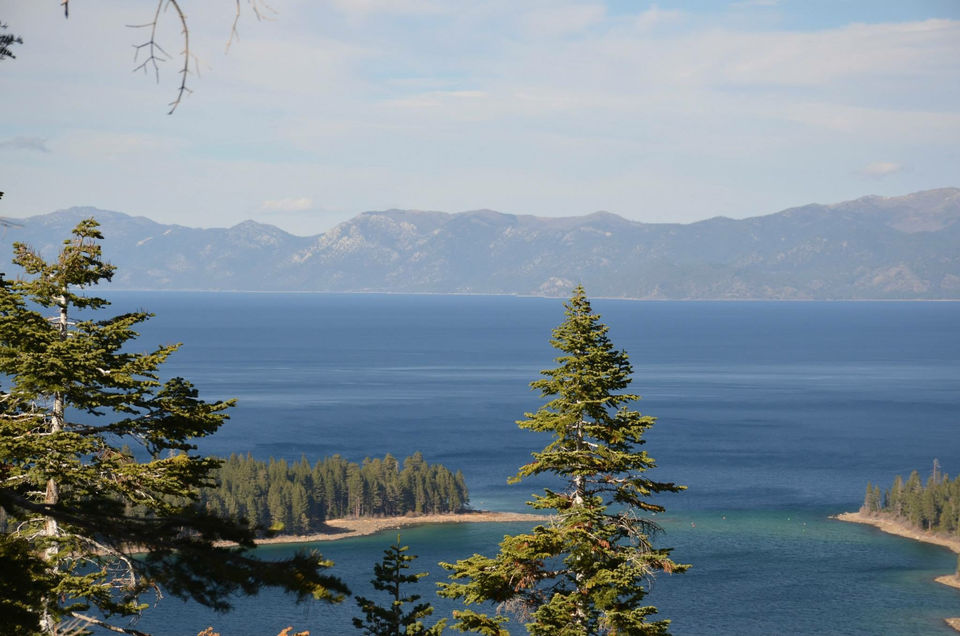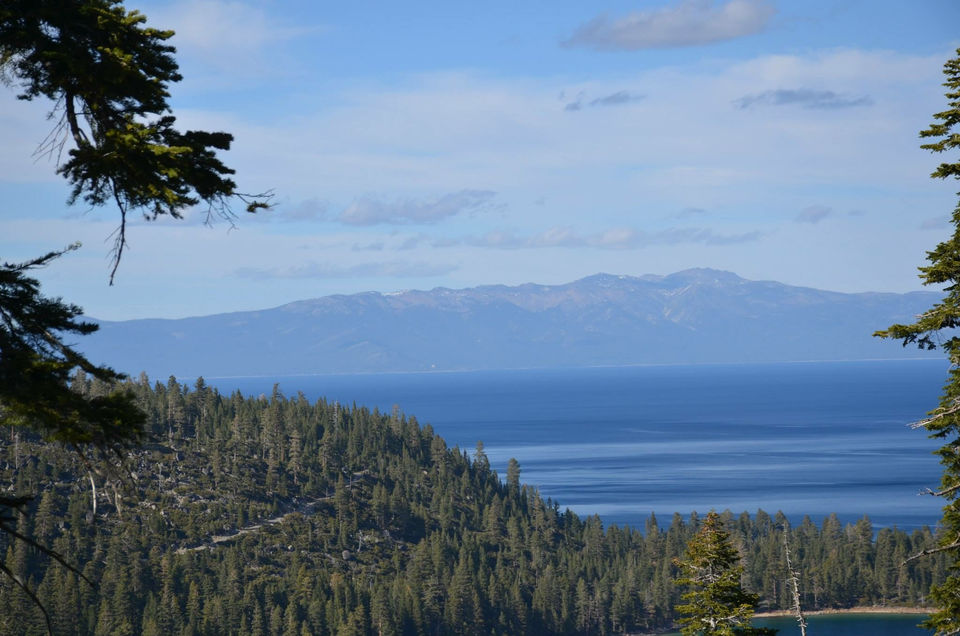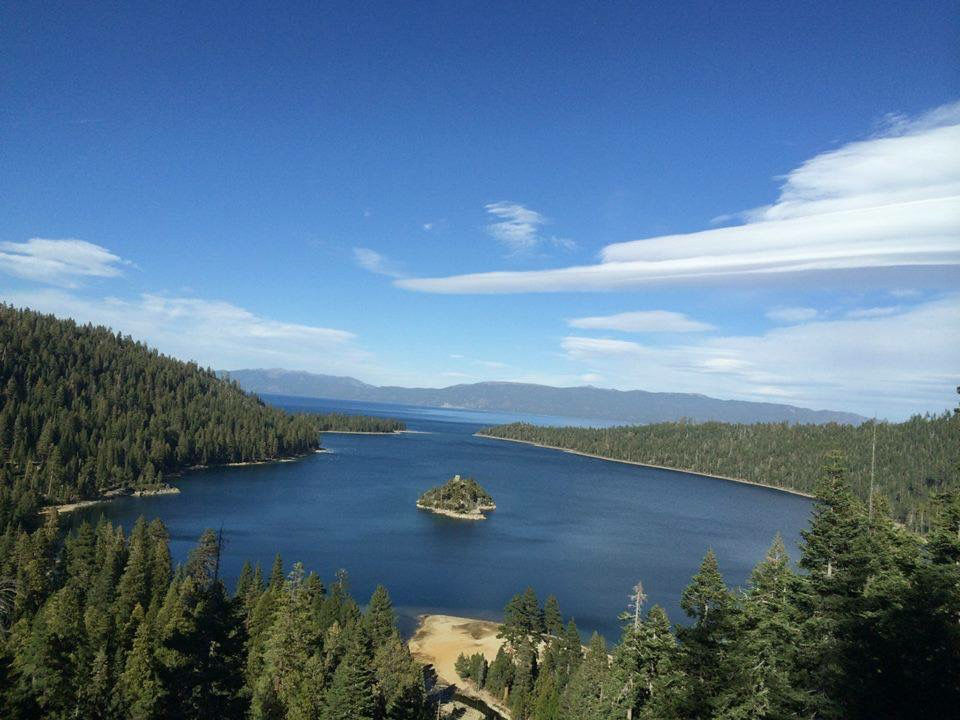 The beach which is also know as the broad walk beach justifies its name. It is called so because there is an amusement park that spans the length of this beach on the Santa Cruz, California waterfront. It one of the most happenings beaches I have ever been to.
I wanted to go to Santa Cruz only because I found out that it is quite famous for its kayaking . But all that was happening there was an icing on the cake. It was a Sunday and there people all over. Some were dancing salsa, some were busy with beach volleyball, kids were just have fun at the rides and what not. But for me the highlight was the kayaking.
While we were on our Kayak we could see sea lions so close to us. Initially it was scary because we were completely on our own but as we got comfortable it was one of the best adventures I have had.
If someone is in California one place I advice them to go visit is the Stanford University. At least you can see the prestigious university if not able to make it to study there. The feeling of being there is so different. The University was built in the 19th century and the architecture there speaks volumes.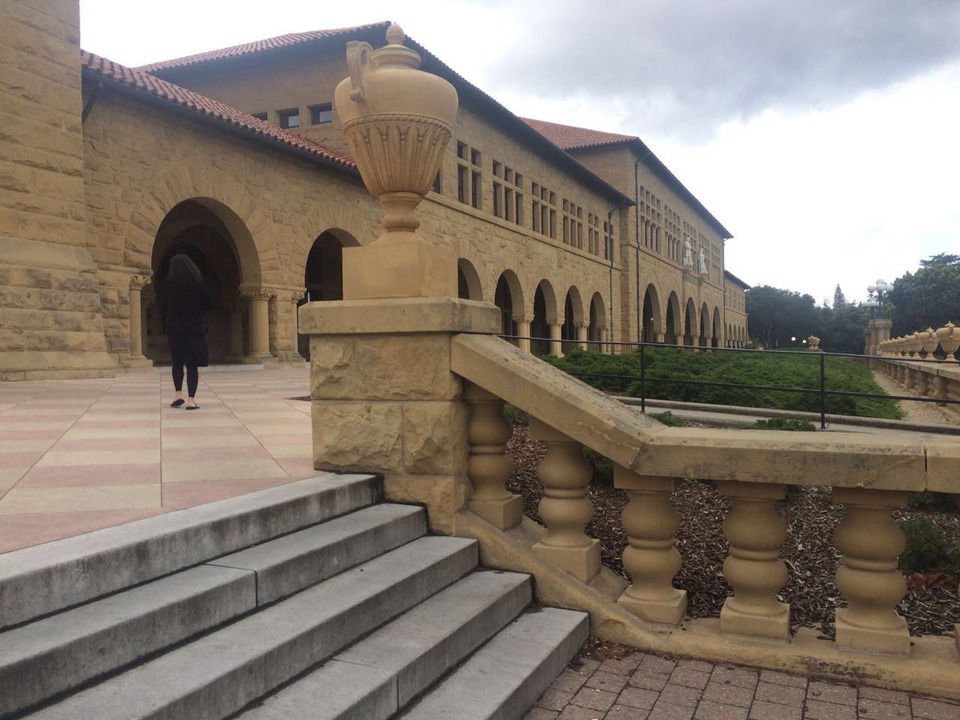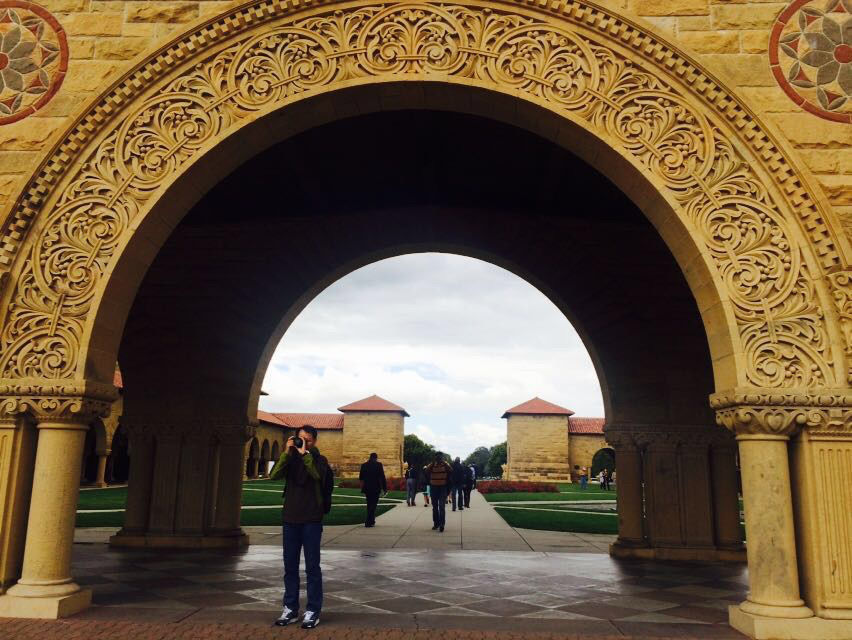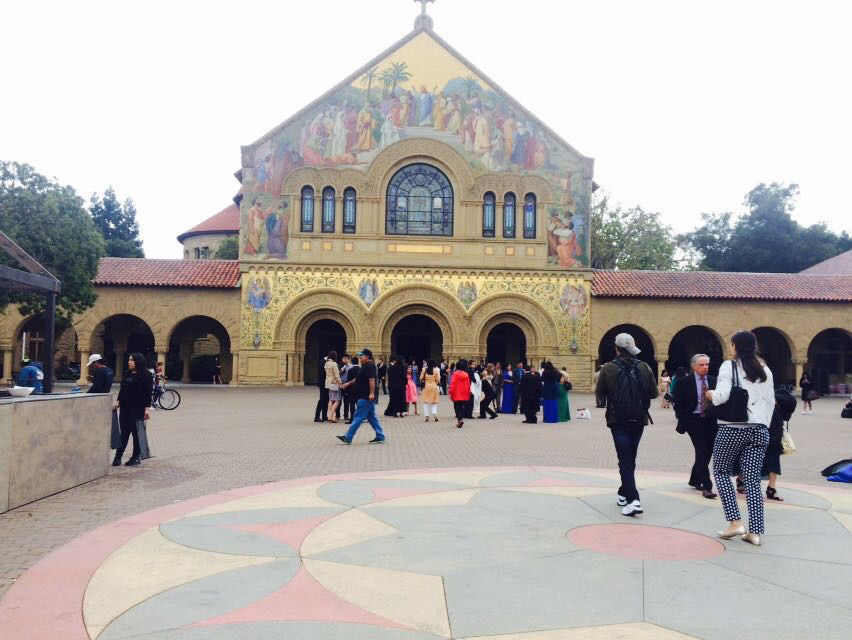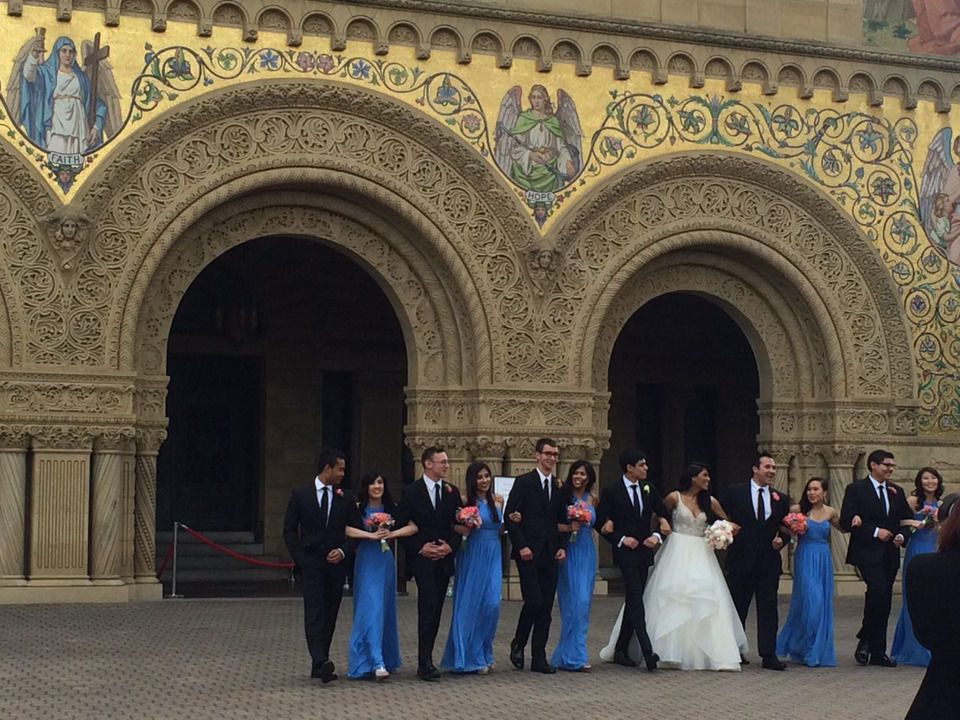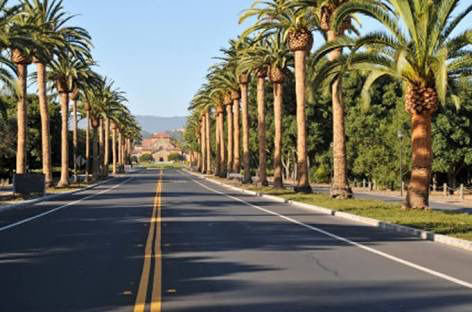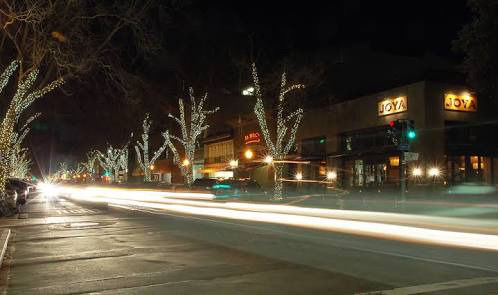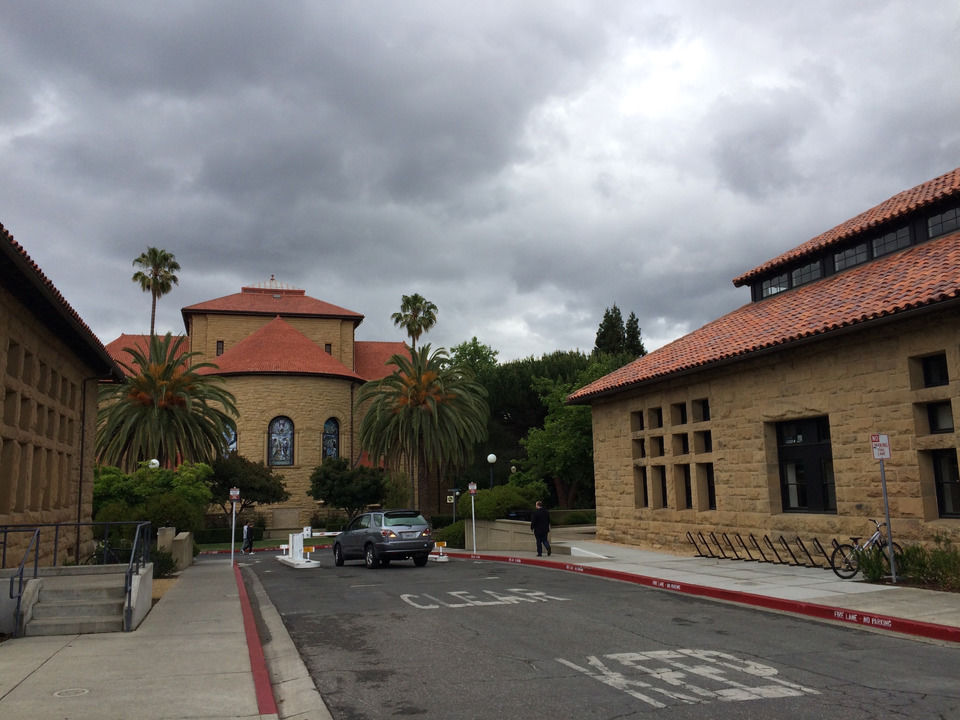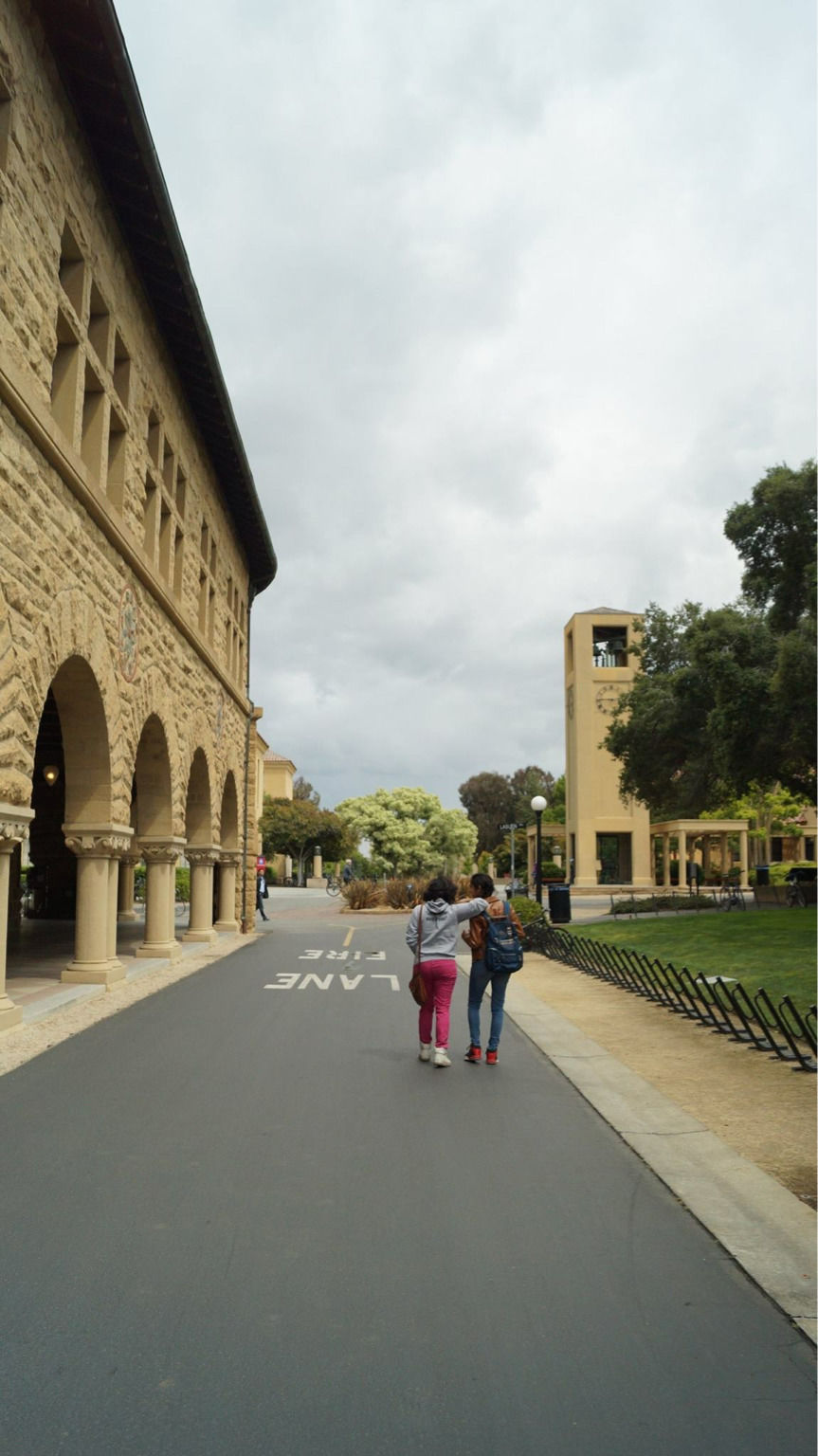 On a free day I decided to explore San Jose and its nearby places, that is when I went to Santana Row which is like an outdoor shopping mall with premier destinations for shopping and dinning. For the people who are fond of brands it is a must visit for them. Fir me the highlight there was the Cheesecake Factory where I had the most amazing cheesecakes in the world.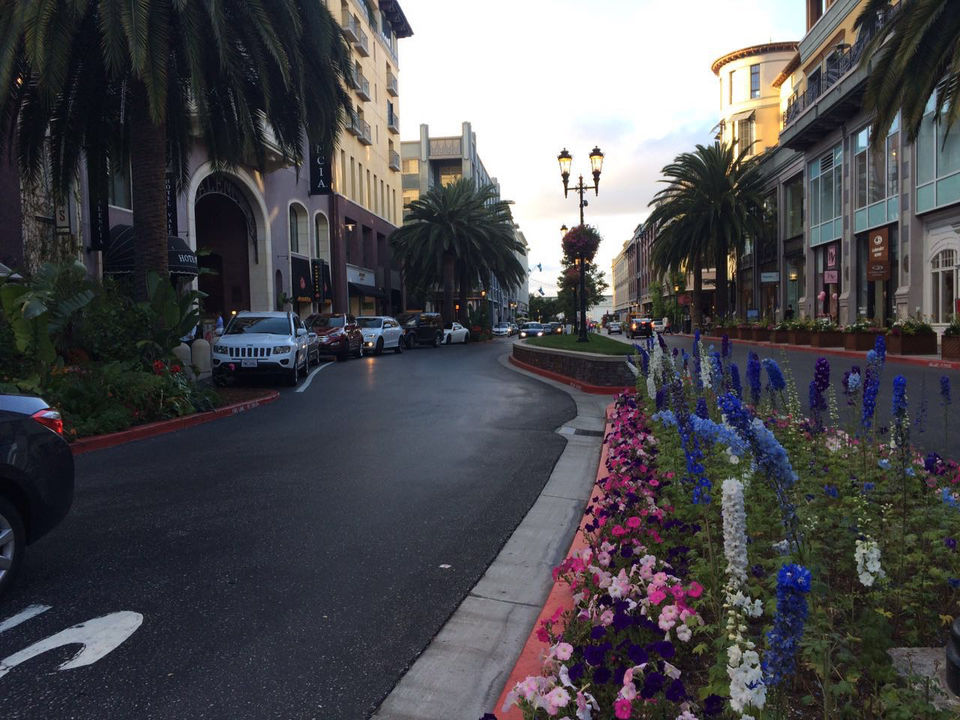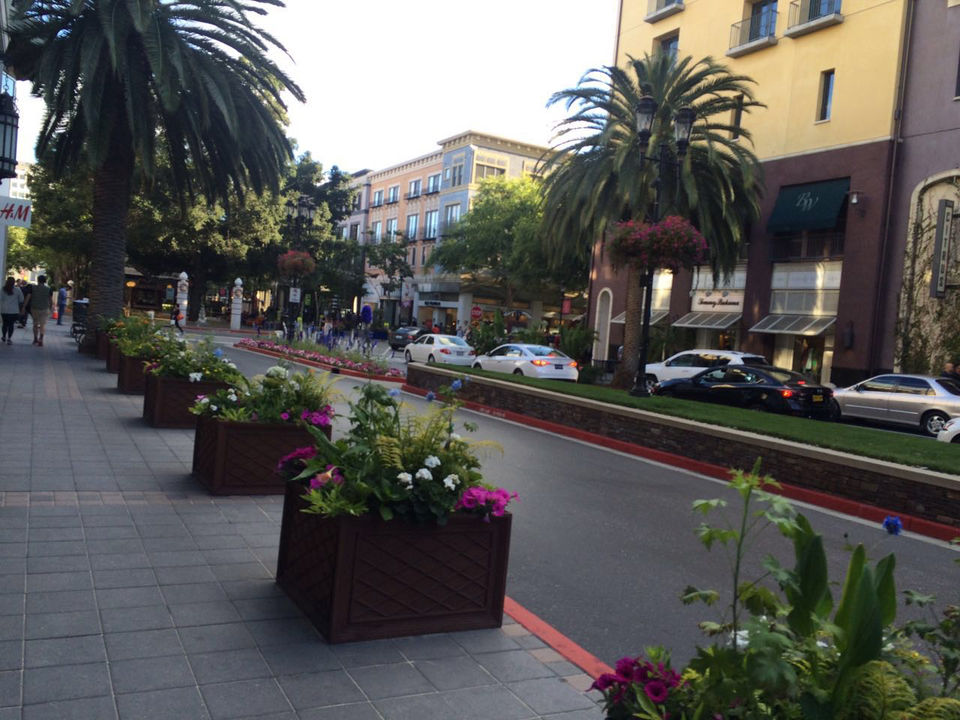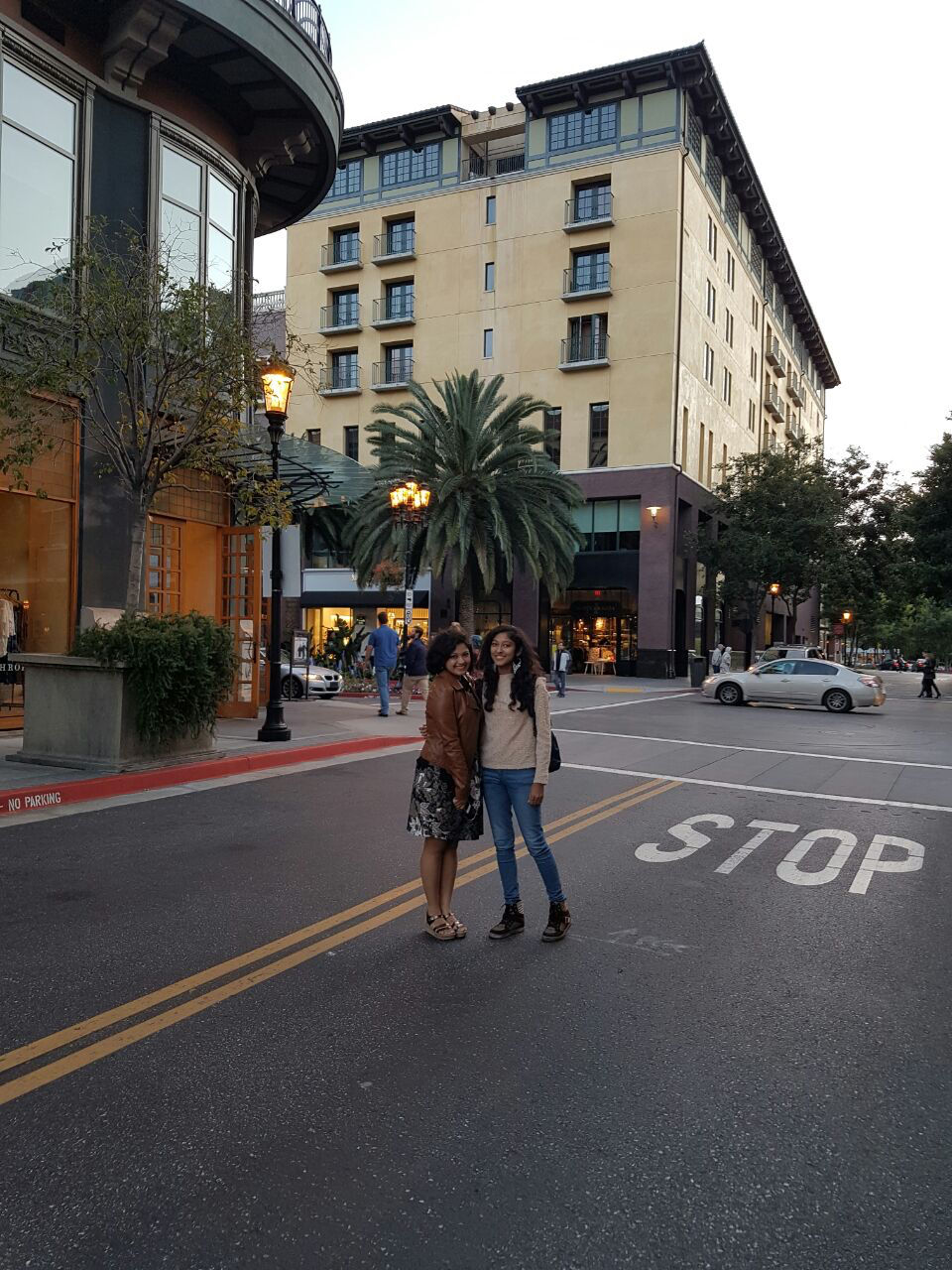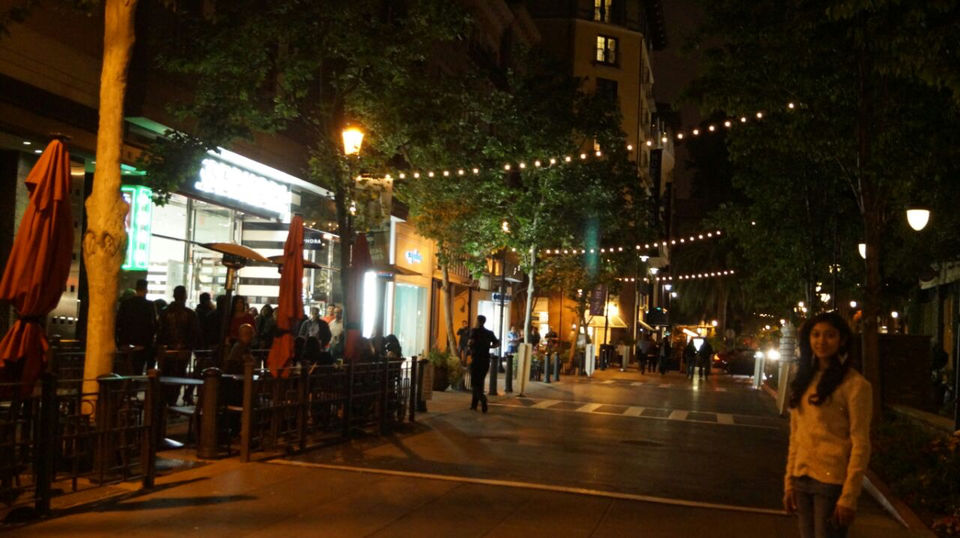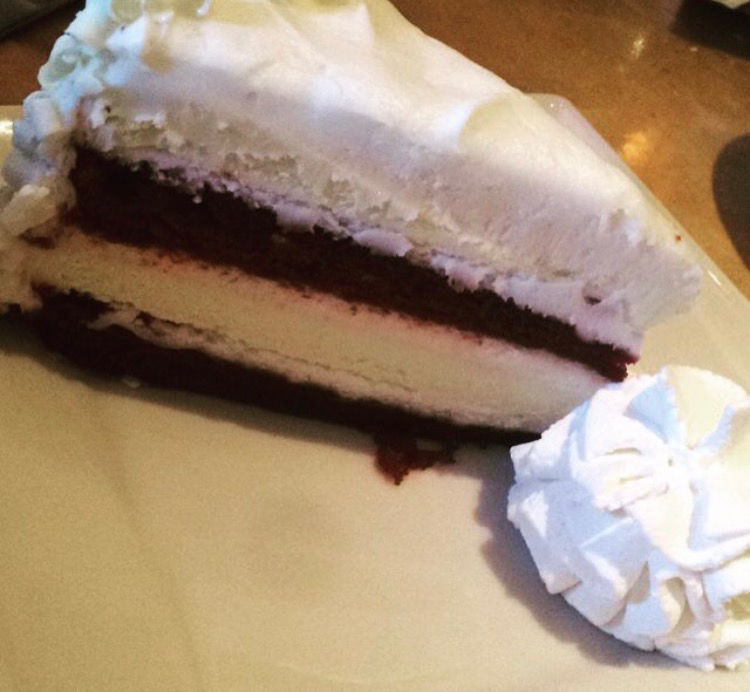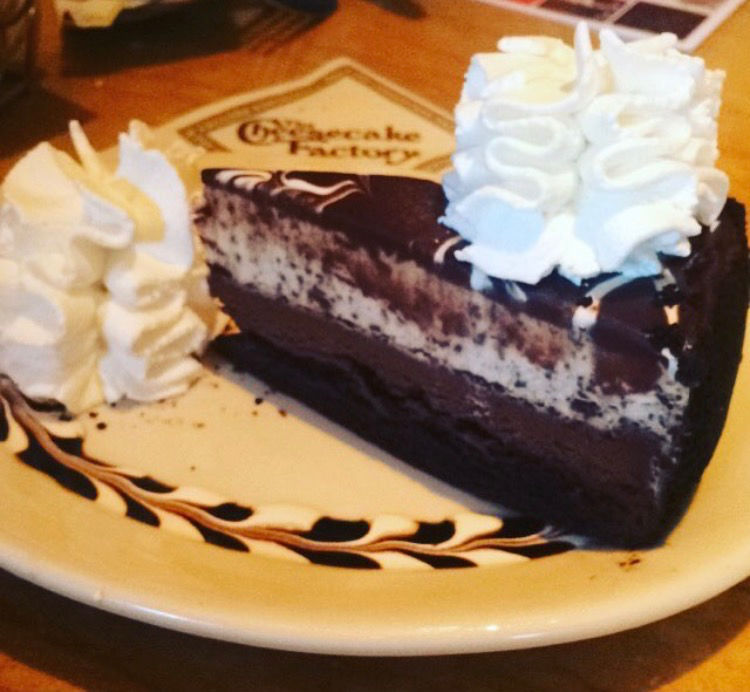 This was one trip where I had to spend a lot of money because I was travelling in the most expensive place of the world. But trust me, it was all worth.
California is definitely a magical state of US and if one is travelling there then all these above mentioned places are a must visit.
This was all about a week of my trip to US West coast. Second week which a complete road trip LA, Vegas and Grand Canyon will be covered in my next blog.
Until then, stay tuned!
Advice-Don't sit back and read but go explore.