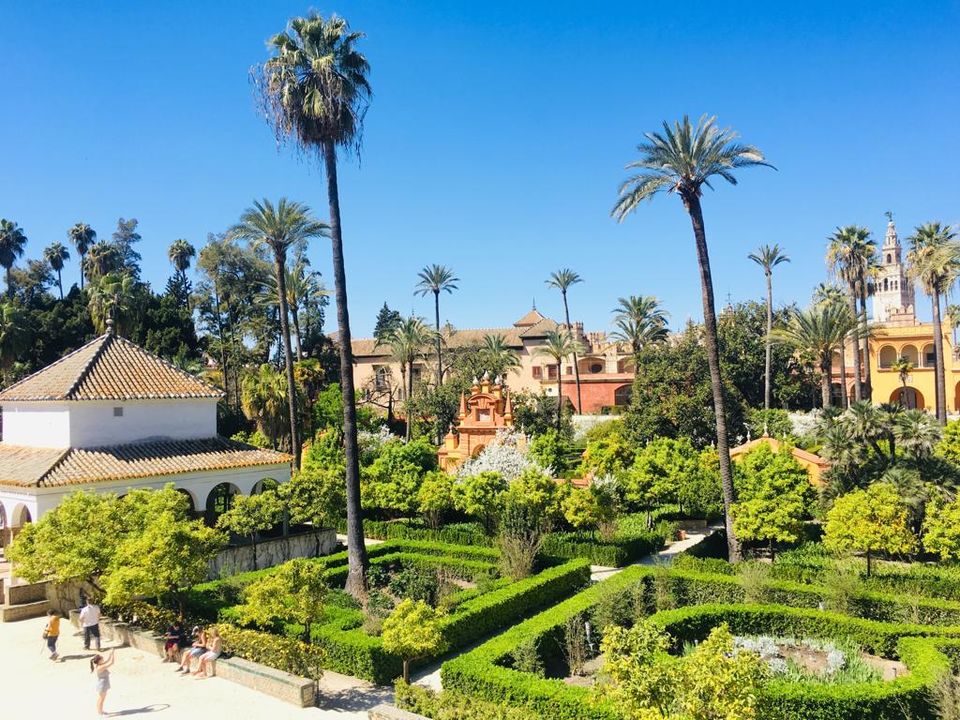 Note: This is in continuation with my previous travel story about Barcelona.
Skydiving in Seville. Bungee-jumping in Seville. Adventurous sports in Seville. A beautiful road trip to Seville. Since I found my senses, I am hearing all such exciting things about it. The trend of Hollywood & Bollywood movies shooting in Spain added more enthusiasm into travellers across the globe to discover more and more Spanish cities. Tom Cruise saving Cameron Diaz in the climax of Knight & Day, Pierce Brosnan being badass, supercool British agent trying to save the world in Die Another Day, and of course Zindagi Na Milegi Dobaara (how can anyone forget this movie), had already done the job of inspiring me to travel to Spain and especially to Seville. Then came the Game of Thrones (I believe everyone reading this must be a fan of GOT), and the craze about Spanish cities and especially Seville had already over my threshold point.
So having a week off in my management institute, I decided to follow the itinerary of ZNMD by altering it a bit. I first visited Barcelona where I spent 3 and half days before reaching to Seville. If you plan this trip a month prior to your travel, you can get a cheaper flight tickets on skyscanner.com for Seville. So I reached in Seville at midnight and it took me around 1 hour to reach my hostel. My first contact with Sevillanos came just after reaching my hostel as I was wandering around looking for the entrance of my hostel (La Flamenka Hostel: Thanks for not putting any sign boards). I roamed around the same building like for 20 minutes wondering whether I would be getting a bed for tonight or not. But thanks to the old aged owner of nearby restaurant who showed me the way to the entrance door. First of all I am telling you this because this has never happened to me in Bordeaux, France where I study. I have been in this situation where I had to roam around the city finding someone's home or a bus station late at night and actually not getting any help. So Seville had already impressed me within a 1 hour of landing (one more good thing about Seville).
Having heard a lot about walking tours in Seville, I wanted to stroll in an old town called as Barrio Santa Cruz by myself (literally can't take an order from tour guide or anyone else). And so I decided to give my morning time just to wander around the old town. And trust me here, after visiting almost 10 countries and more than double the number of cities in Europe, I came to the conclusion that if it comes to walking routes, there are not lot of cities which can compete with Seville. The old town is just awesome. You will just want to stroll from the same lane, same place again and again and will be repeatedly awestruck by the beauty of its architectural design. I have literally clicked the photos of same building and same lane, have visited the same souvenir and cultural shops many number of times just because it aroused me every-time. So the city center is mainly a car free zone. It is not even possible to drive a car in an old town as hardly three people can walk in its Medina like alleyways at one time. While roaming around the old town apart from numerous splendid yellow white residential and hotels and other common touristy places, I came across two most famous attractions of Seville – Seville Cathedral along with Giralda and Alcazar Palace. And just by seeing the size of that cathedral from outside, I just could not resist myself to go inside right at that time. I held my plan of wandering and getting an idea about the city, getting those vibrant Spanish vibes; I just decided to enter the cathedral.
Here, hear me out. When Seville Cathedral's construction had started in 1400, the church's elders had said "Let us build the church so beautiful and magnificent that those who see it finished, will think we are mad". And yes they were mad for building such a grandiose and beautiful cathedral. Also by the fact, it is the largest Gothic cathedral and third largest church in the world and is also recognised as the UNESCO World Heritage. This cathedral has an influence of Moorish, Mudejar (post Moorish), Gothic, and Renaissance designs. It has five naves before it ends at Giralda which is cathedral's bell tower. The interior of the cathedral is lavishly decorated with the flavour of Baroque and Neoclassical styles and it boasts 80 chapels, remarkable choir, the largest altarpiece in the world, and the remains of Christopher Columbus. The cathedral of Seville has four magnificent facades and more than 15 doors, each of them representing the splendid piece of art. You will literally be lost in the beauty of this architecture as I spent 2 hours roaming around, capturing each and every piece of art before ending up at the top of Giralda. It has total number of 24 bells (was said in the guide book). From the top, all the nearby rooftop restaurants will lure you to visit and swimming pools to dive into them. One thing I found strange about bell tower was that I could not see the Alcazar Palace which was supposed to be next to cathedral.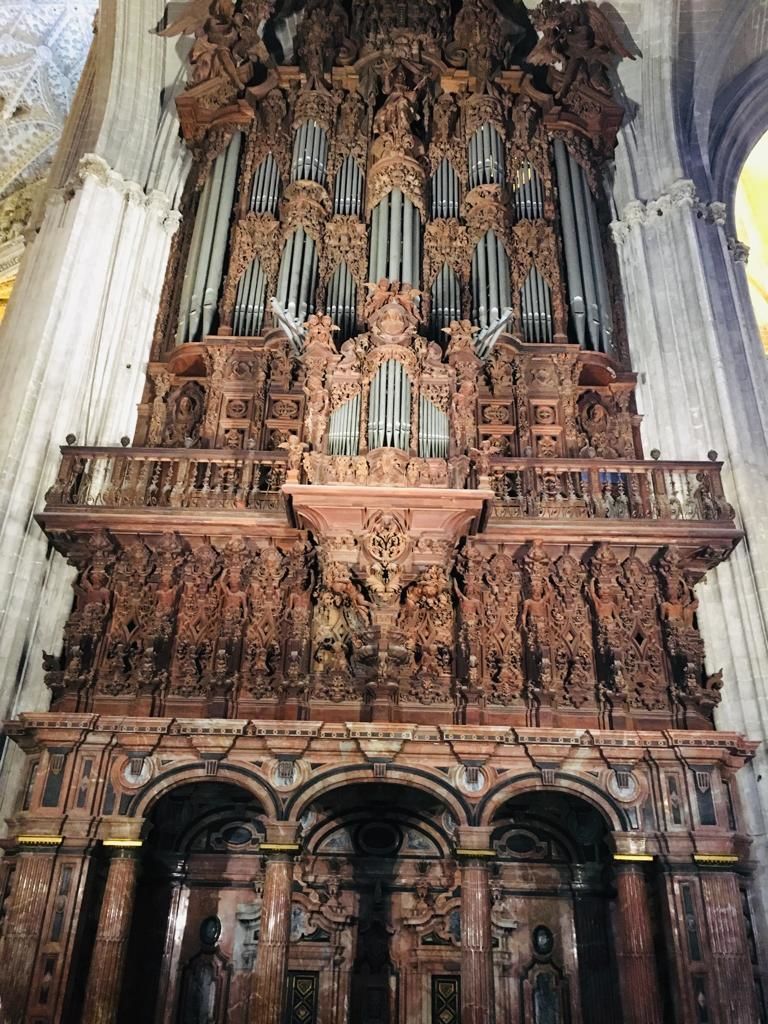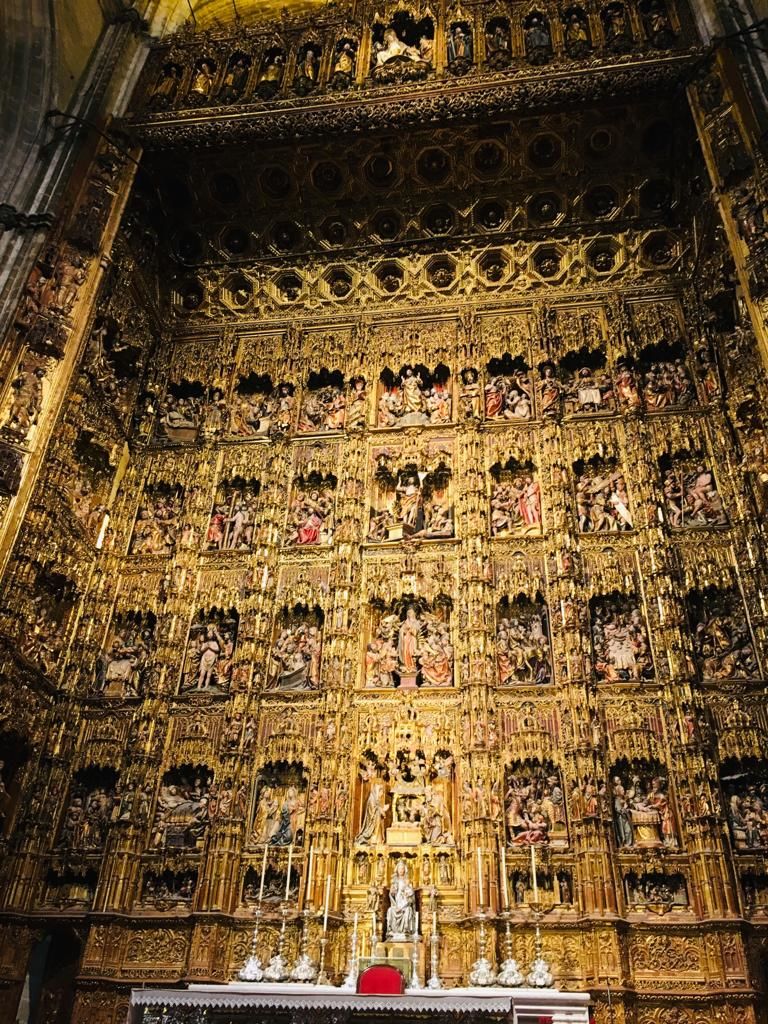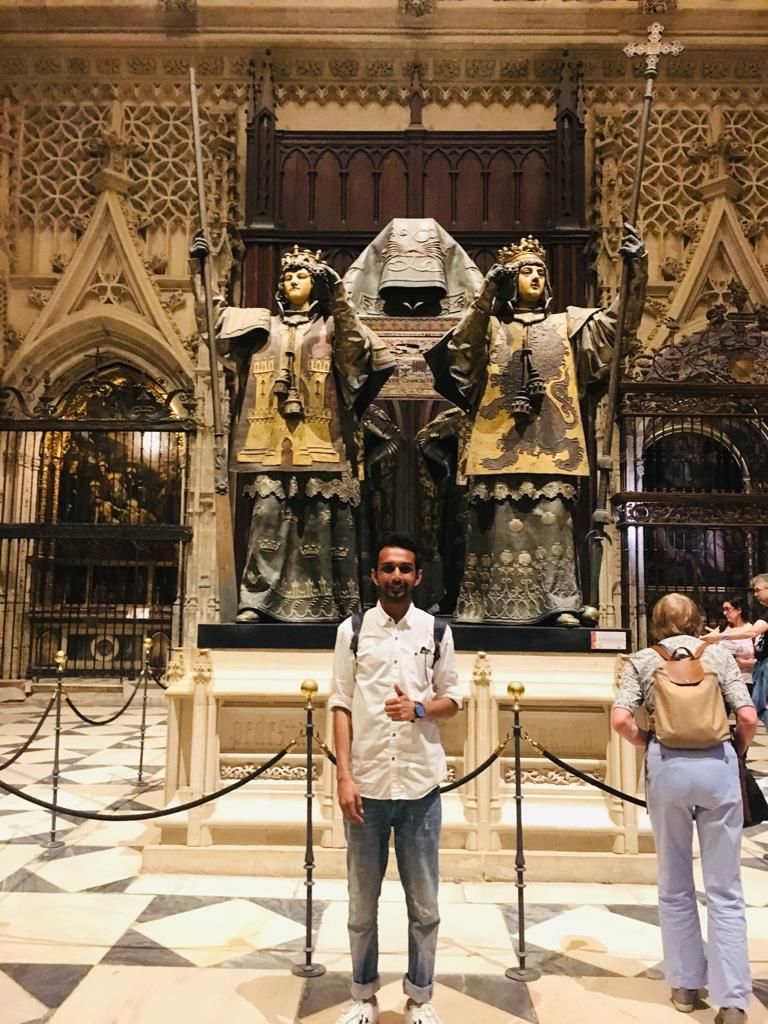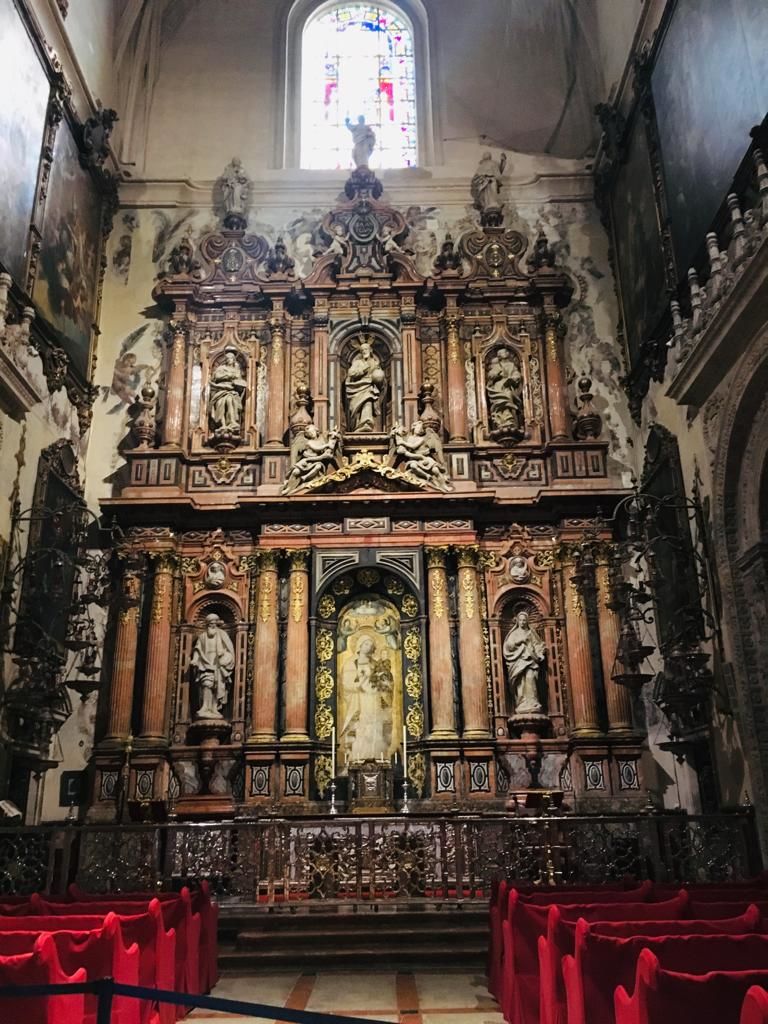 After taking 360 degree view of the city, I headed towards Plaza de Espana and Parque de Maria Luisa. This plaza I believe is the most impressive after cathedral and Real Alcazar (we are yet to visit it). It is so grandeur that it can occupy 5 football pitches. The massive Moorish building has a canal separating the building from the beautiful fountain and also has 4 bridges built over that canal. This plaza is so lively that you visit any-time before sunset, you will always find flamenco artist performing brilliantly, other artist playing their respective instruments beautifully. It is not only its lively environment which makes you stay, but also those 48 alcoves painted on the wall with colorful tiles representing a true architectural design and different provinces of Spain.
It is impossible to leave Seville without visiting its most acclaimed sports (and controversial too) stadium. The Bullfighting Ring which is present near the bridge Puente de Isabel II is named Plaza de Torro. This famous bridge built on river Guadalquivir connects the old town to Triana which is called as an Administrative district of Seville. The guided tour in this Bullfighting ring will make you aware of its history, famous personalities, and will make you feel the live Bullfighting at the centre of the stage.
After looking at its history, beautifully decorated squares, culture of its adventurous sports, it was a time to experience the exceptional tapas culture of Seville. The bars/restaurants in an old town are so inviting that I ended up tasting various tapas in multiple bars (even when I wasn't hungry). You will also find the innovative way of noting down your bill by the chalk on the bar table. One particular bar which I liked too much and visited several times was Bodega Santa Cruz. It is located near cathedral and sell traditional tapas at reasonable price. Don't forget to try their especially pringa montadito.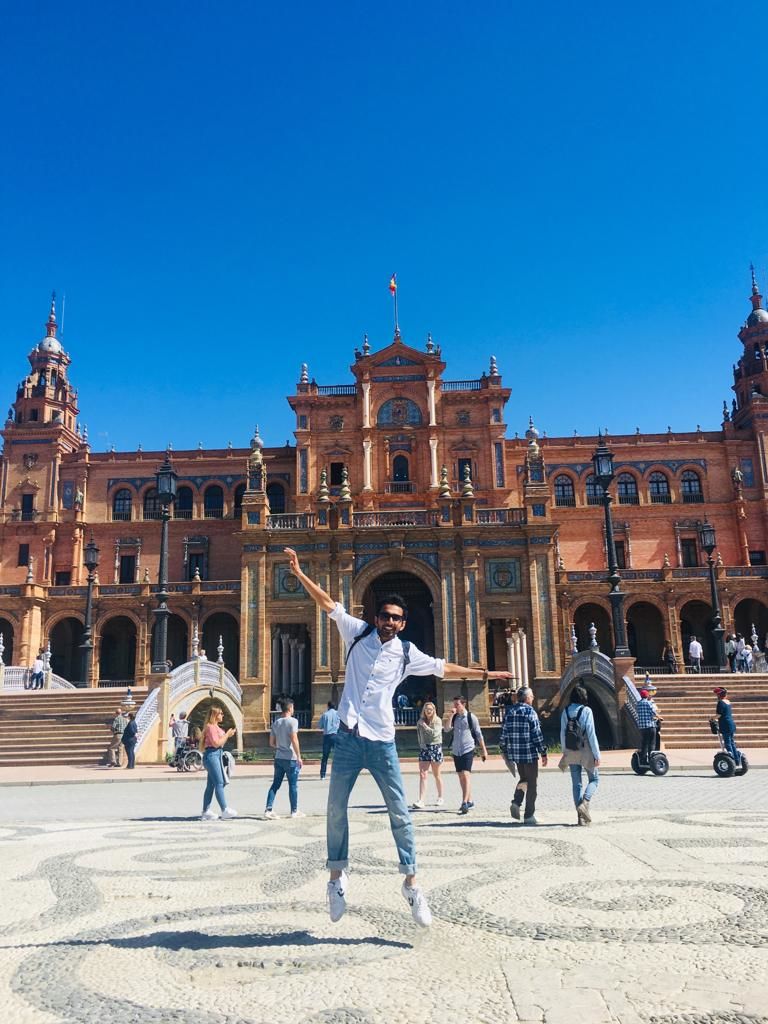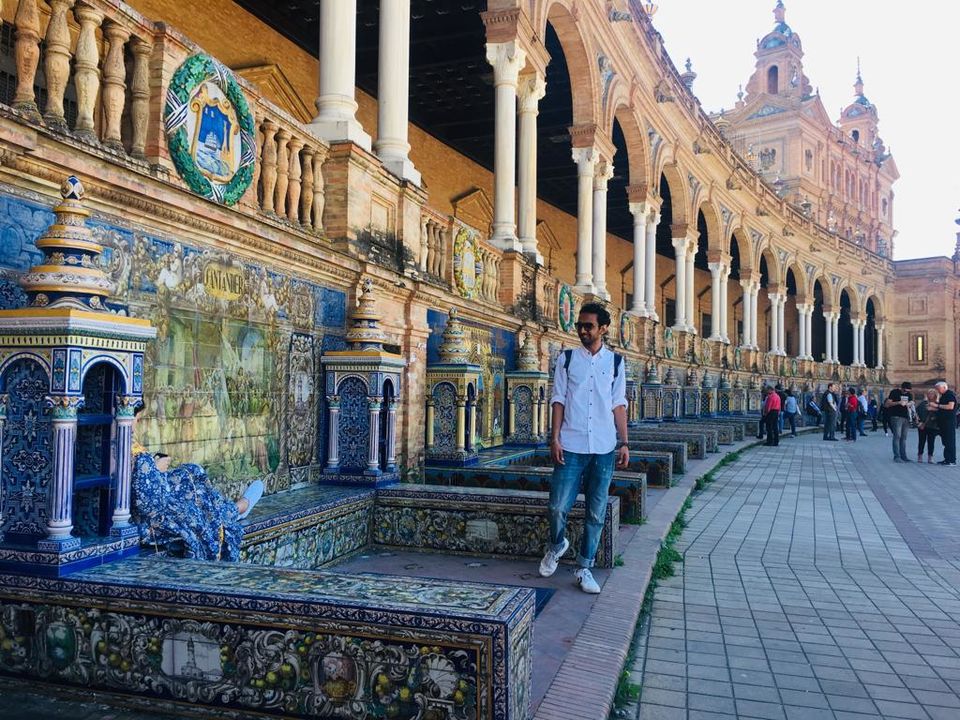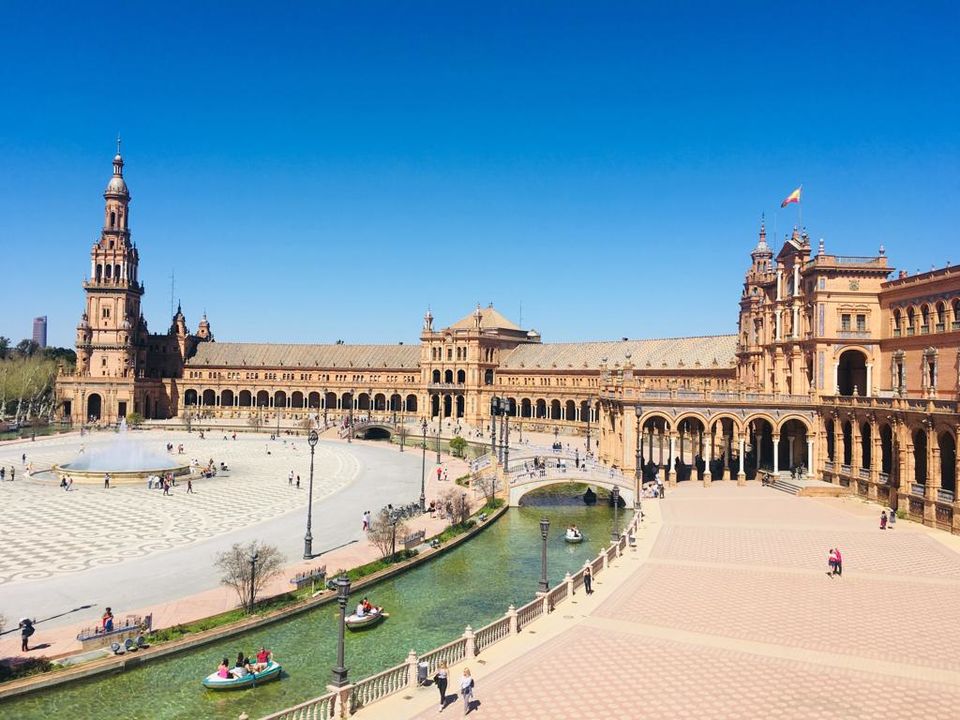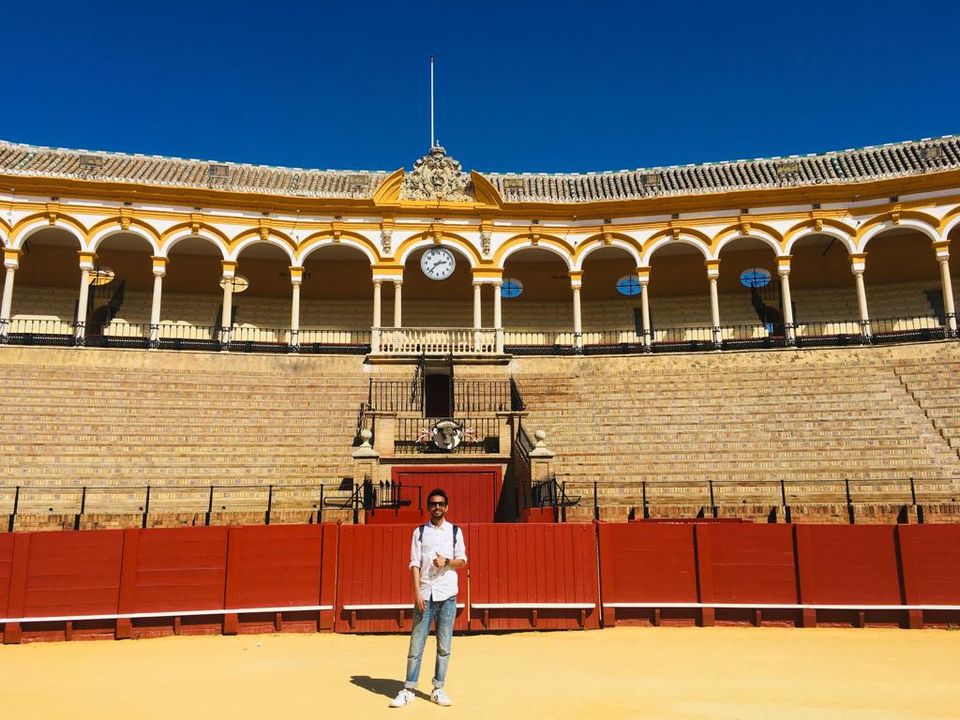 For the second day, I had decided to spend most of my time in Real Alcazar Palace. Now this is the biggest attraction of Seville. And there will be a huge cue (around 500 metres) to get the tickets. So the easiest way to get the ticket is online. But beware, there are several websites which claims to be the official one and sells tickets for triple the original price. When I was reading about this place, one description which I liked the most was that it is said to be "the magnificent marriage of Christian and Mudejar architechture". And this was the one place I really wanted to visit because of Game of Thrones. The shooting of Dorne, the house of Martell is done in this palace. I did not see this huge place from the bell tower, but once I entered it felt like a magical show throwing humongous architectures, garden one after another (probably like Hermione's magical bag). One of the most notable architecture here is Patio de las Doncellas (Courtyard of Maidens). Yes, the name itself suggest that there was a history related to virgins. This place features a large pool surrounded by beautiful gardens. Another spectacular architecture present here is Salon de Embajadores (Hall of Ambassadors). You will only be praising its design, its craftsmanship, and its dome once you enter and will totally forget about the time you are spending there.
And with this, it was a time for a sunset view from Las Setsas. It is a weird architecture (probably modern). The place is not so pretty but the view of sun setting through one of the modern high building in Seville is just beautiful. That high tower looks so small, that it looks like the sun has just gulped it through its transparent circular body and now you only can see the shadow of its shape.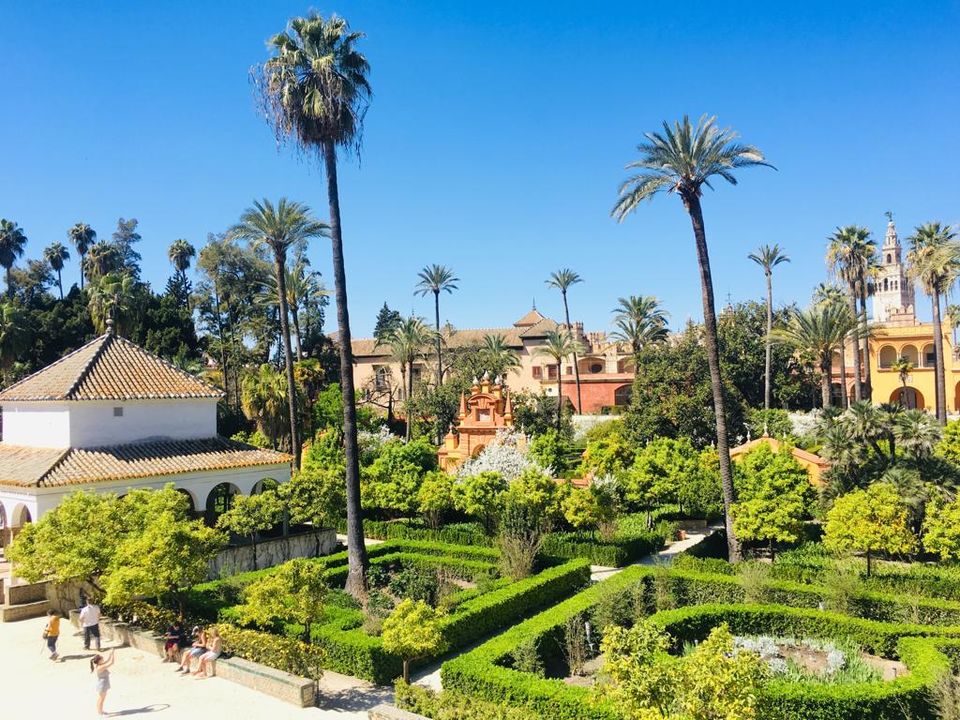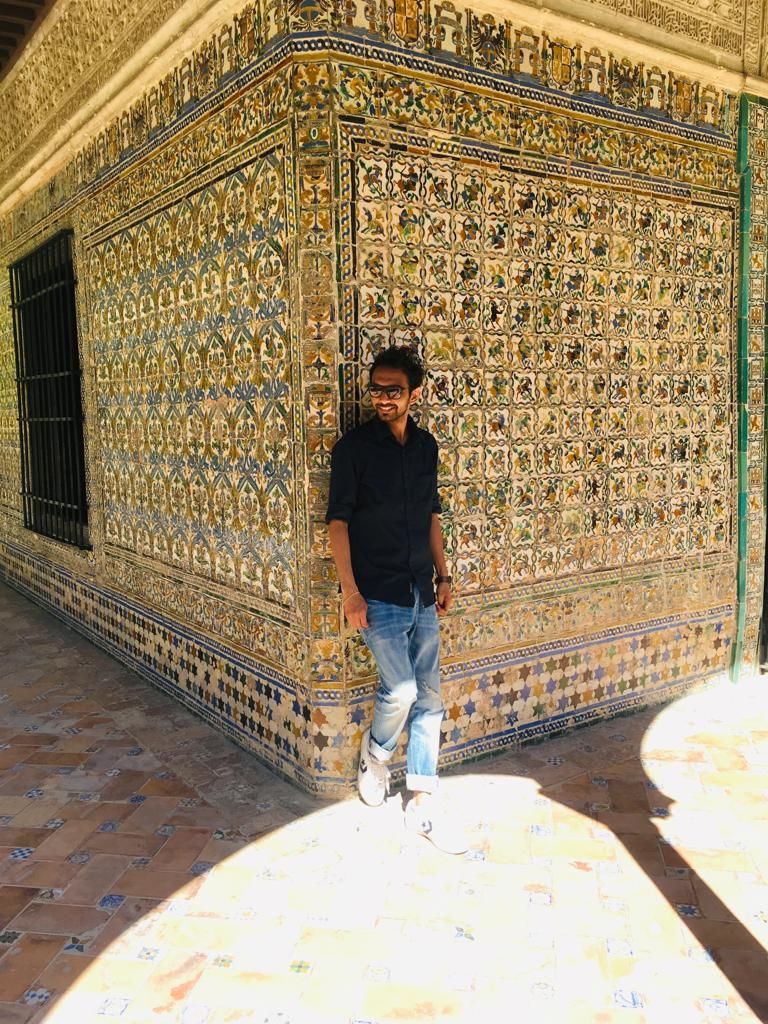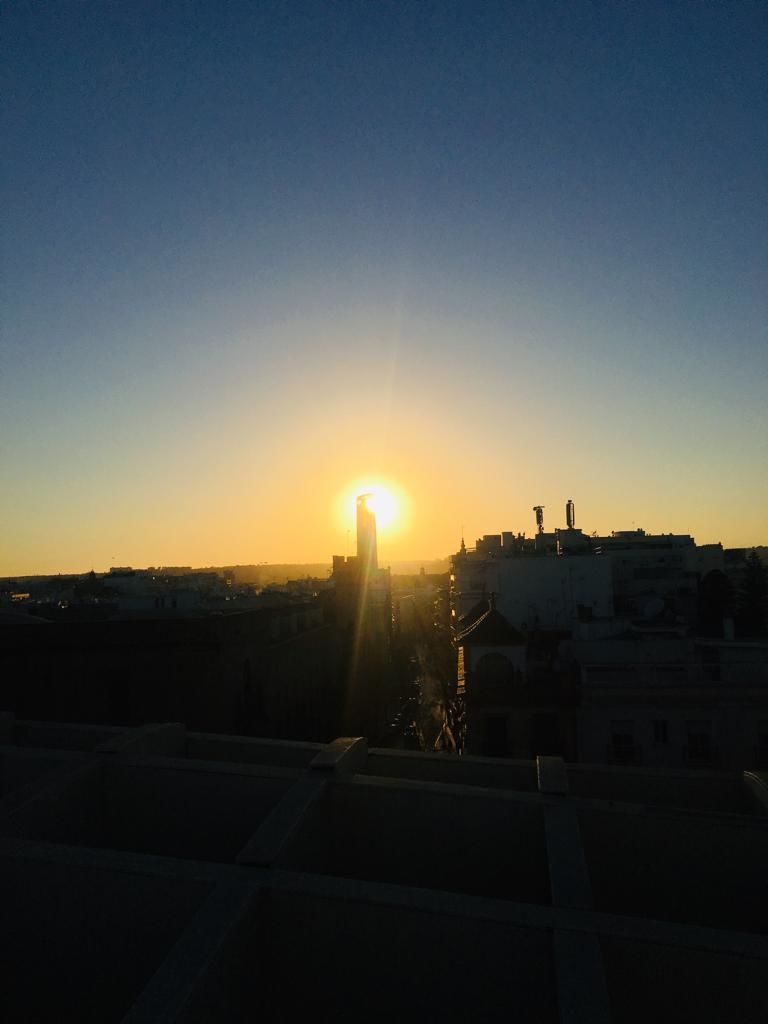 On last day of Seville, before catching my train for Bordeaux, France, I decided to visit the famous dodecagonal watchtower Torre del Oro. It is a simple watchtower built during Almohad dynasty in 13th century.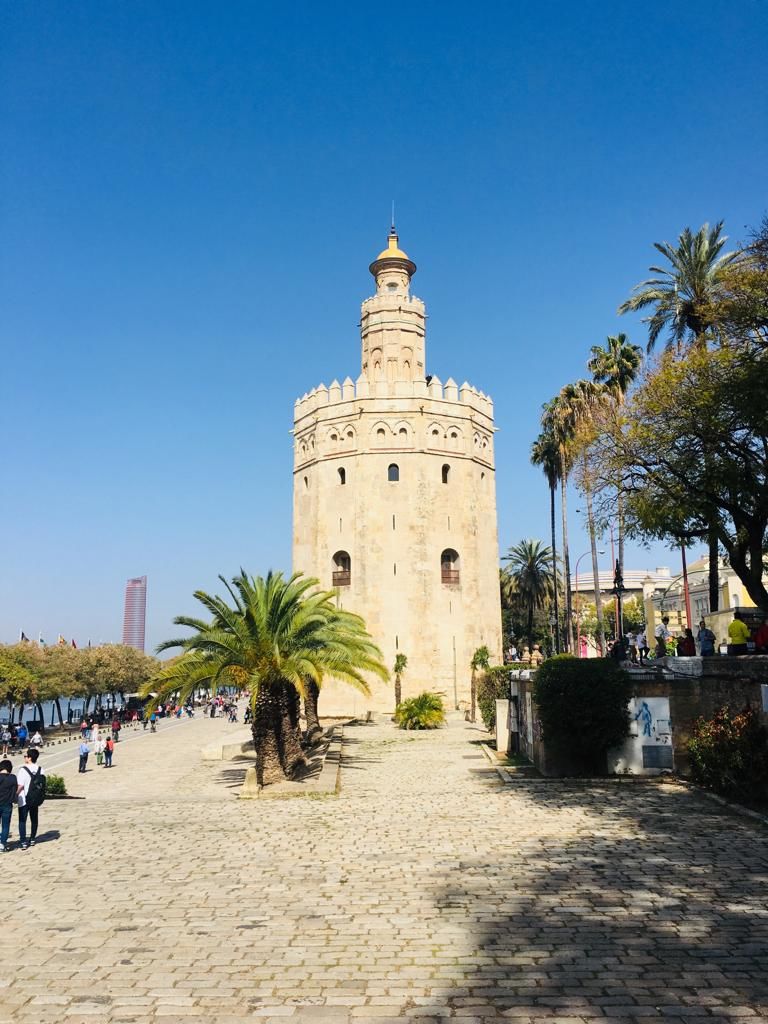 I recommend everyone living in Europe to visit Seville, not for only skydiving and bunjee jumping, but mainly for experiencing its architectural design, tapas culture, and beautiful flamenco dance show.