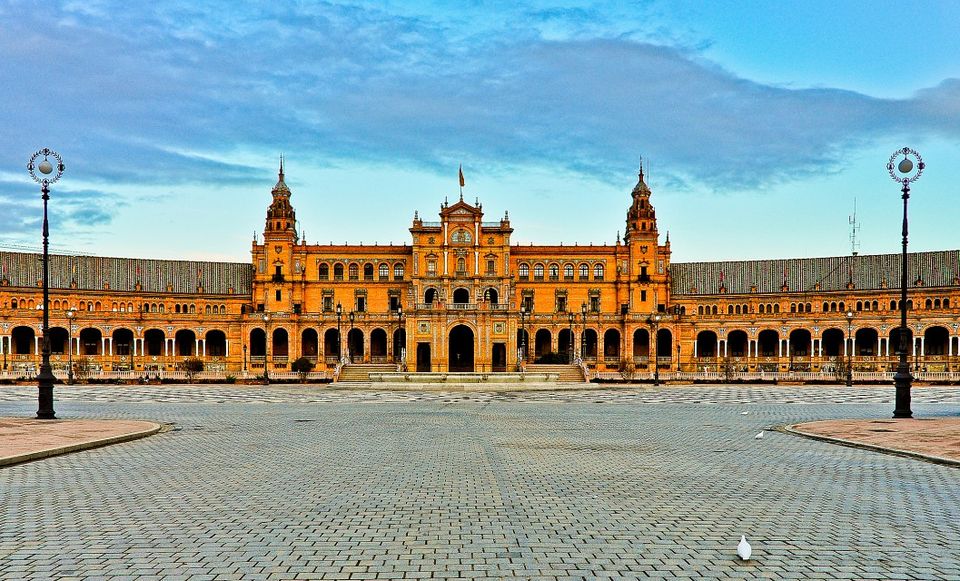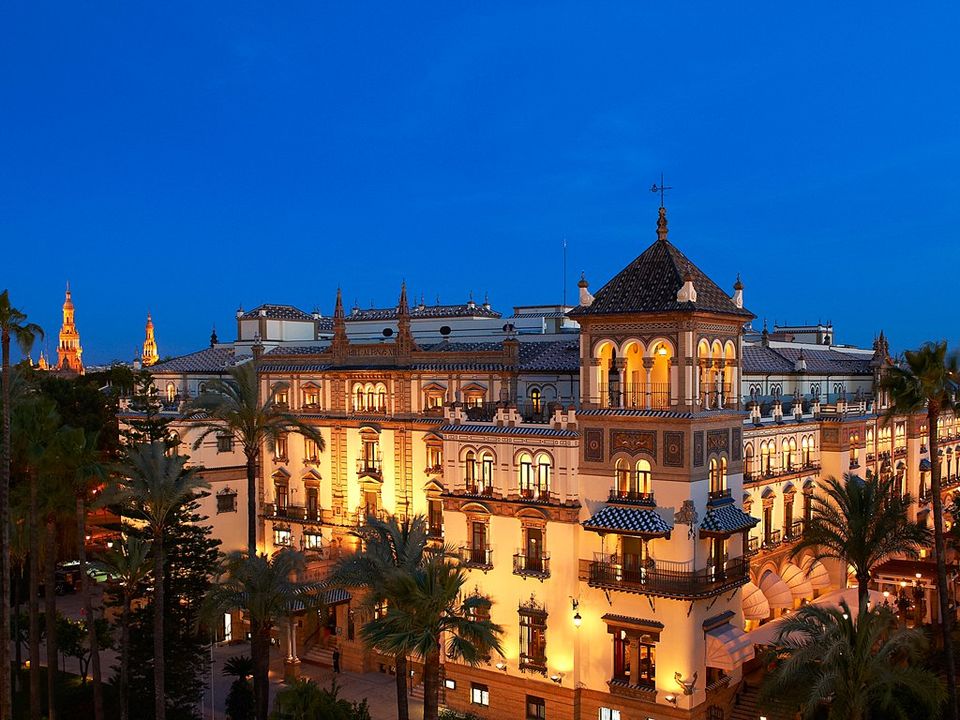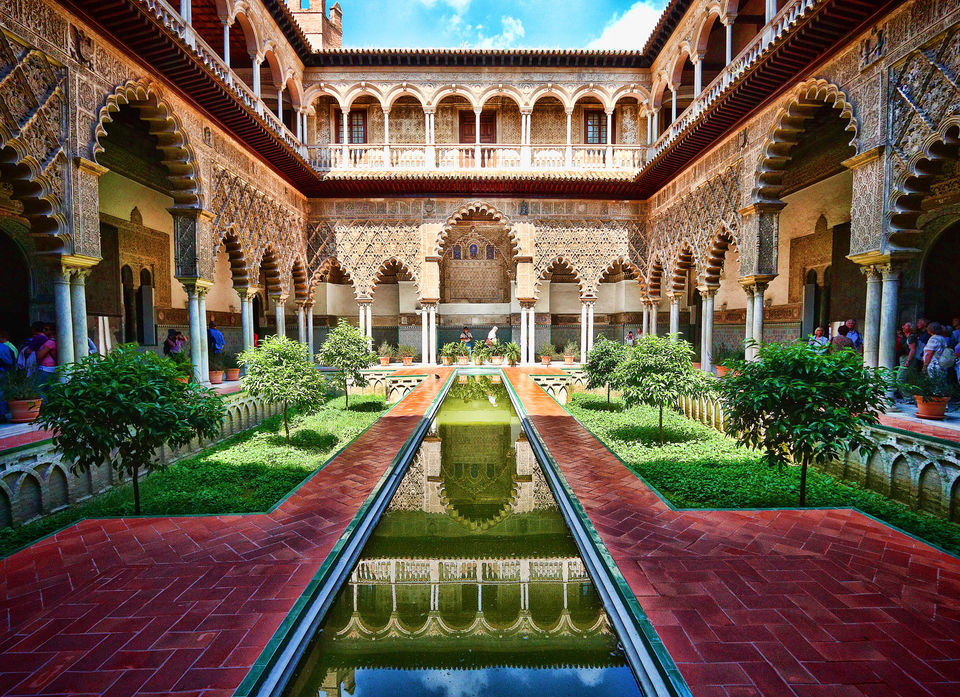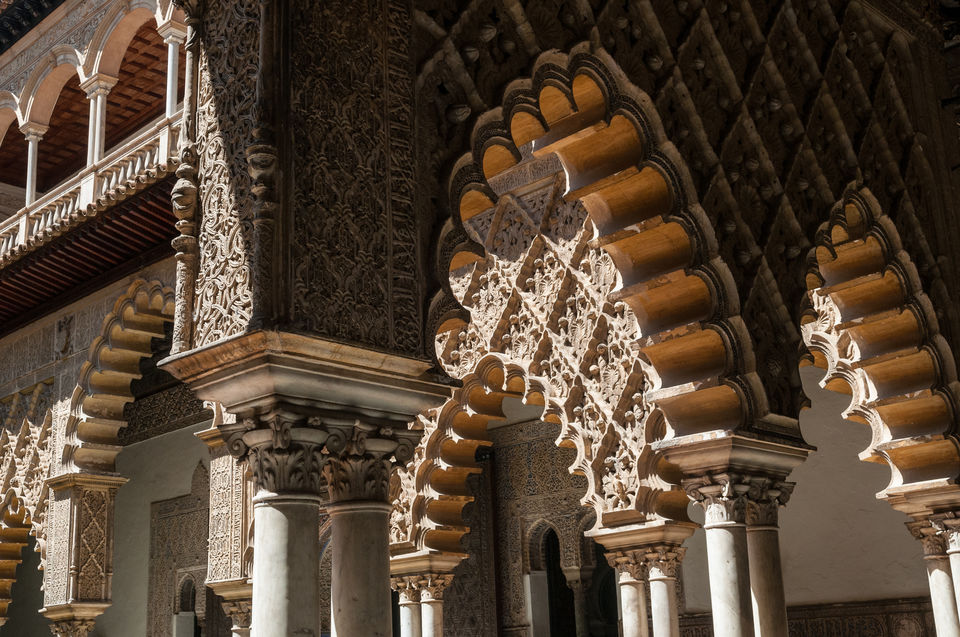 Dorne-Spain
(may contain spoilers)
One of the most beautiful places and my recent favourite, Dorne is the southernmost region of Westeros, housing the awe-worthy house of the Martells. Season 4, introduced us to the Martells and we fell in love with Oberyn's 'Unbowed Unbent Unbroken' attitude. Even though the end wasn't as heroic as be expected, Martells became the second favourite house of the fandom (after the Starks).
And then, Season 5 took us to a country which was the exact opposite of what we have been seeing for the past four eyes. Instead of barren lands and snow, Dorne boasted of lush green grass and clear waters. As much as the country side took our praises, the castles became the main attraction in Dorne. And when we traced back to the real location of the castle, the result was equally astonishing.
In the beautiful country of Spain, Seville housed the 'The Water Gardens of Sunspear' in all its glory and power. Even though the rest of the Spain (which we will get back to later) is as alluring as Seville, we will start our journey from this GOT heaven.
The Alcázar of Seville is the location for 'The Water Gardens and Sunspear', seat of House Martell in Dorne. Built in the 1300s, Alcázar marks as one of history's architectural high points. UNESCO agreed, making it a World Heritage Site in 1987. The ticket office can be found inside the Puerta del León (Lion Gate) which will lead to Patio del León (Lion Patio), which was the garrison yard of the original Al-Muwarak palace. The Cuarto Real Alto, inside the place staged the wedding feast of Infanta Elena in 1995, daughter of King Juan Carlos I, after her marriage in Seville's cathedral
The magnificent Palacio de Don Pedro is also known as the single most stunning architectural feature in Seville. At the heart of the palace is the wonderful Patio de las Doncellas (Patio of the Maidens), surrounded by beautiful arches, plasterwork and tiling. The sunken garden in the centre was uncovered by archaeologists in 2004 from beneath a 16th-century marble covering.

The Alcazar, has a tinge of Muslim architecture with inscription from the Quran on it. You can spend a whole day in this castle and it still won't be enough. And a visit to this place will surely prove why this place was chosen for the water gardens.

Top 5 things to do in Seville:
1. Seville's Classical or Historical Morning Sightseeing Tour
2. A visit to Parque de María Luisa if you want to escape the city
3. Sight-Seeing Seville's Hop-on Hop-Off tour
4. A visit to Seville Cathedral and Giralda
5. Trip to Museum del Baile Flamenco
Best places to stay:

(Hotels in Seville)

1.Oasis Backpackers' Hostel Sevilla
2.Hotel Amadeus & La Musica (123$ per day)
3.EME Catedral Hotel (238$ per day)
4.Puerta de Sevilla (56$ per day)

Best time to visit:
March to May is the best time to visit Seville when its two major festivals – Semana Santa and the Feria de Abril – run back to back.

Happy Journey!

Next Article- Esos