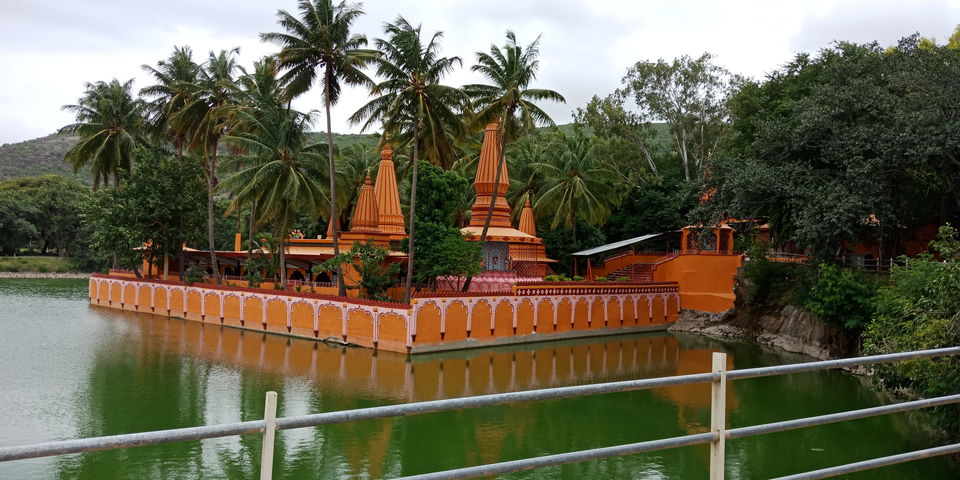 One of my collegue on Facebook uploaded a picturesque Scenic photos of this place and I asked him about this Place. It is situated in Loni Kalbhor. As I am not a Religious Person my whole objective was only sight seeing and Oh boy it didn't disappointed me. If you have an hour or two to spare and want to go for a short drive, then a visit to Ramdara temple would fit perfectly.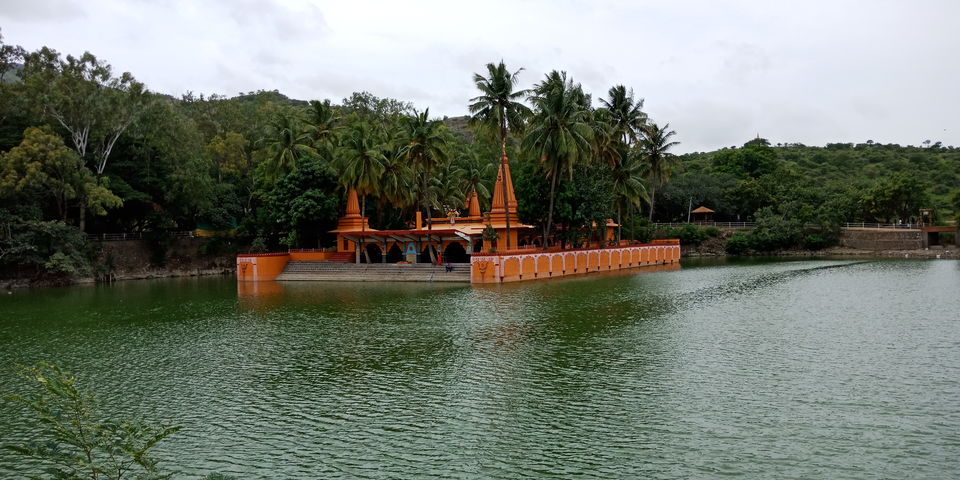 Ramdara Temple is an old temple with idols of many deities. The main shrine is that of Shiva, but the statue is famous for the idols of Ram, Lakshman and Sita. Next to the temple is also an ashram of Shri Devipuri Maharaj also known as Dhundi baba.
The temple also has am impressive Nandi. There is a small pond next to the temple. The location of the temple along with the abundance of trees in the vicinity makes this place very calm and beautiful.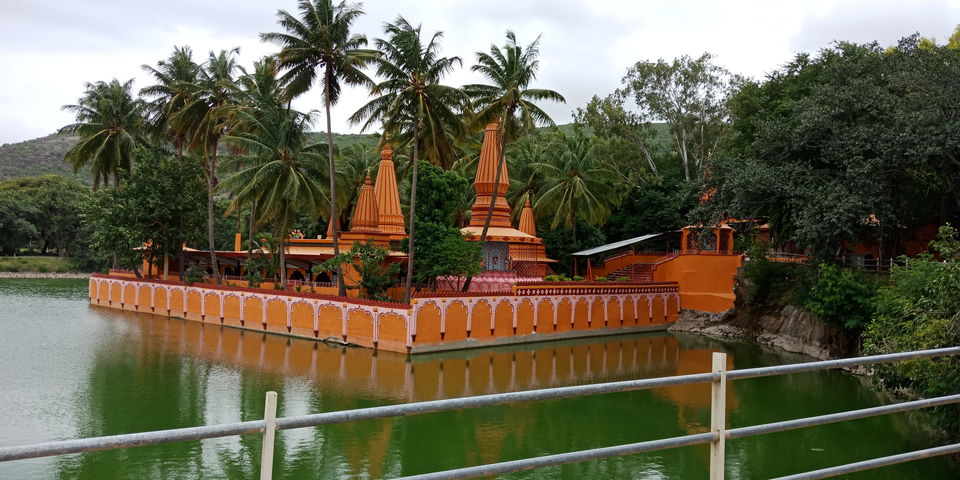 How to go to Ramdara Temple from Pune (Magarpatta): Ramdara temple is around 20 kms from magarpatta city. Go on the Solapur Highway (towards Solapur), cross Hadapsar, proceed towards Manjiri. Once you cross the toll gate, you will cross a bridge. Just after the bridge, you should see two boards (on the left of the road) pointing to the right, one having "Loni Kalbhor" and the other "Ramdara Mandir".
Take this turn, proceed into the village for around half a km, take the first right in the chowk and this road goes directly to the temple (and nowhere else!). The landscape changes a lot within this 7 km and the latter part is kms of emptiness on either side of the road. You don't see temple until the last minute as it is hidden within few hills and the last turn will take you to a big parking lot covered by trees.
Hope so you like it.