Sikkim - A land of humongous mountains, glittery lakes, soothing monasteries, waterfalls on every turn and one of the most scenic roads one can ever drive on. Located in the laps of Himalayas, Sikkim is very small but strategically important North Eastern State of India. Sikkim is also home to Worlds 3rd highest peak ie. Kanchenjunga (8586m/28,169ft).

For more such travel stories follow my Instagram and Youtube
Instagram - @travelkarpranav
Youtube channel - Travelkar Pranav
How to Reach :
By Air : The nearest airport to reach Sikkim is Bagdogra. Bagdogra is a Air Force operated restricted Airport in Siliguri. One take a shared cab or a private cab to Gangtok which may cost around Rs.2800 to 4000/- per cab. Sikkim's 1st Airport 'Paykong' has been inaugurated by Prime Minister Modi in October 2018. But as of now only 2-3 flights are operating daily which are also costly.

By Railway : So if you want to come by road or by train you need to reach New Jalpaiguri Railway Station. From here you will get shared cabs or private cabs at similar above mentioned rates.
By Road : Sikkim Governments have fixed schedule which ply from Siliguri to Gangtok on regular basis. (Every 2hrs)

When To Visit :
April to June : Summers is undoubtedly the best time to visit Sikkim especially for those who are interested in visiting Yumthang's Valley of flowers, Gurudongmar Lake and Kanchenjunga National Park. Climate is very pleasant during summer with temperature ranging from 5 to 25 degrees.
July to September : This is a monsoon period and definately not recommended as you may get stuck on roads due to landslides which occur quite often in Sikkim.
October to Mid -December : This is a off season but still many tourist places are accessible. Though the climate is not very pleasant with chilly winds flowing across resulting into a temperature range of -5 to 15 degrees.
Mid- December to March : This is a peak winter season and most of the things including Gangtok is closed due to heavy snow fall.

How to Travel :
Sikkim is divided into 4 districts ie. North, South, East & West. If you are a backpacker or a full time traveler then you must have 15 to 18 days to explore every bit and corner of this state. But for a tourist, I think 9 to 11 days are sufficient to get the gist of all these four districts of Sikkim.
East Sikkim :

East Sikkim is undoubtedly the most visited and crowded district of Sikkim. This is all because of Gangtok which happens to be the district as well as state Capital. Most likely Gangtok will be or should be your first destination while visiting this beautiful state.

Things to do in East Sikkim :
1. Gangtok is very famous for its M.G.Road which is also know as Mall Road. This road has a range of shops selling stuff like antiques, clothes, jewellery and some delicious local as well as international cuisine. You can also find Day tours to South Sikkim and West Sikkim on sharing as well as private basis. So if you are solo traveler, then Gangtok is your best bet as you can literally travel whole of Sikkim by booking daily sharing basis day tours. You can also take a ropeway for just Rs.110/- from where you have some great views of the whole city and snow capped mountains.

2. One can also go to Gangtok Day Tour which will include roughly 8 to 10 points depending on the time you have. Rumtek Monastery, Banjhakri Waterfalls, Ranka Monastery, Nehru Botanical Garden, Shanti View Point, Ganesh Tok, Hanuman Tok, Tashi View Point and Enchey Monastery. If you hire a private cab for day tour in high season it will cost you around Rs.2800/- & in off season it will be around Rs. 2000/-

3. You can also take a one more day tour of Nathu La Pass, Tsomgo Lake and Baba Harbhajan Singh Mandir. Do remembervisitors have to get a permit to visit the place by applying to Tourism & Civil Aviation Department through a registered and recognised travel agency. Nathu La pass is closed on every Monday & Tuesday. So its better to take a day tour from a agency who will also take care of the permit. (Carry all your important documents while visiting Sikkim).
South Sikkim:
South Sikkim is the most industrialized district in the state, owing to the availability of flat land. Since the geology is stable the roads are in good condition as compared to other parts of the state which suffer from landslides. The district is also known for Sikkim tea, which is grown near Namchi (District Capital). So one can always a day tour from Gangtok on private as well as sharing basis. A vehicle may cost around Rs.3500/- per cab.

Things to do in South Sikkim :
1. Chardham - This is a cultural complex having replicas of all the dhams & jyotirlingas of India. It also has a huge statue of Lord Shiva. Even if you are not a religious person you must visit just for the beautiful sculptures and art.
2. Samdruptse - is worth a visit for seeing the huge statue of Guru Padmasambhava (138 ft or 41 m high) that is located on Samdruptse Hill. One can also take a ropeway cable car ride from Rock Garden to Samdruptse Hill. The return fare is around Rs. 150/- pp.
3. Temi Tea Garden - The tea from this tea park cultivates the very renowned Sikkim Tea. The views from this Tea Estates are breath taking.
One can also visit Ralong Monastery & Buddha Park (Ravangla) in South Sikkim.
West Sikkim:
West sikkim is home to the state's sacred attractions like Dubdi monastery (Sikkim's First monastery) & Khecheopalri Lake. West Sikkim is also home to Yuksom which is base camp for many Himalayan Treks. Just like South Sikkim, you can take 2D/1N tour from Gangtok to Gangtok or Gangtok to Darjeeling whichever fits your plan. This tour will roughly cost about Rs.6000 to 8000/- per cab on private basis which might include a stay option as well.
Things to do in South Sikkim :
1.Khecheopalri Lake - It is a sacred lake, which also a pilgrimage in Buddhist religious circuit. One says that If you wish anything here, you wish will come true. You can also take a 30 to 45mins hike to go to a stunning breathtaking viewpoint of Khecheopalri Lake.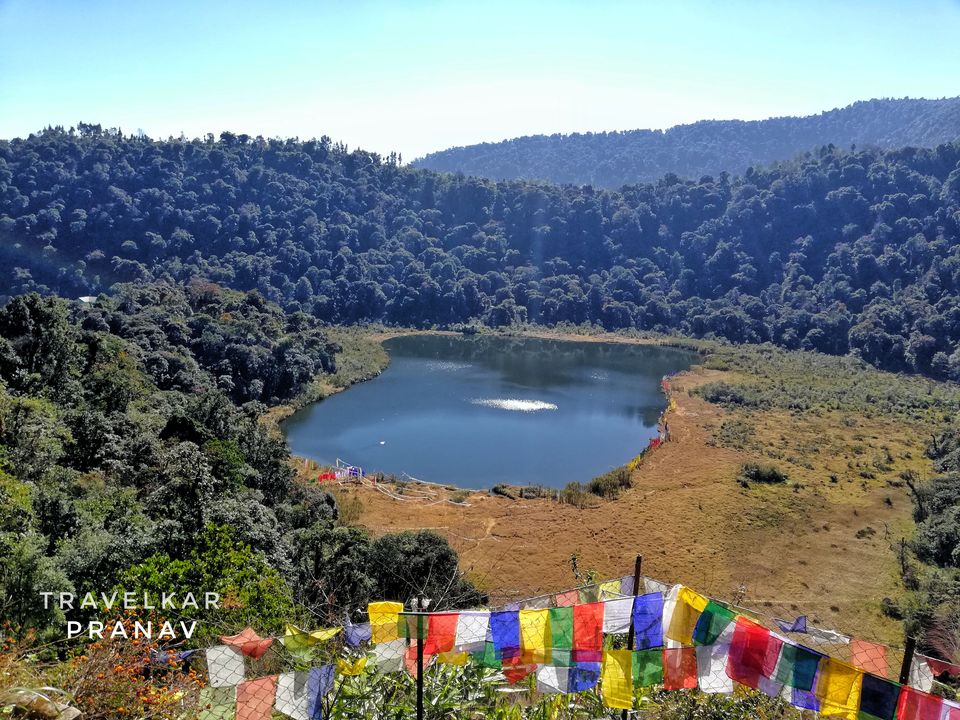 2.Rabdentse Palace - Basically this place is ruins of one of the ancient palace 'Rabdentse'. Rabdentse was a second capital of Kingdom of Sikkim. This place was destroyed by Gurkha Army (Nepalese) when they invaded Sikkim. This place is now declared as a National heritage by ASI.
3.Apart from the above major attrations, one may visit Pemayangtse Monastery, Kanchenjunga Waterfalls and Singshore Bridge which is the highest hanging valley bridge in whole of Asia.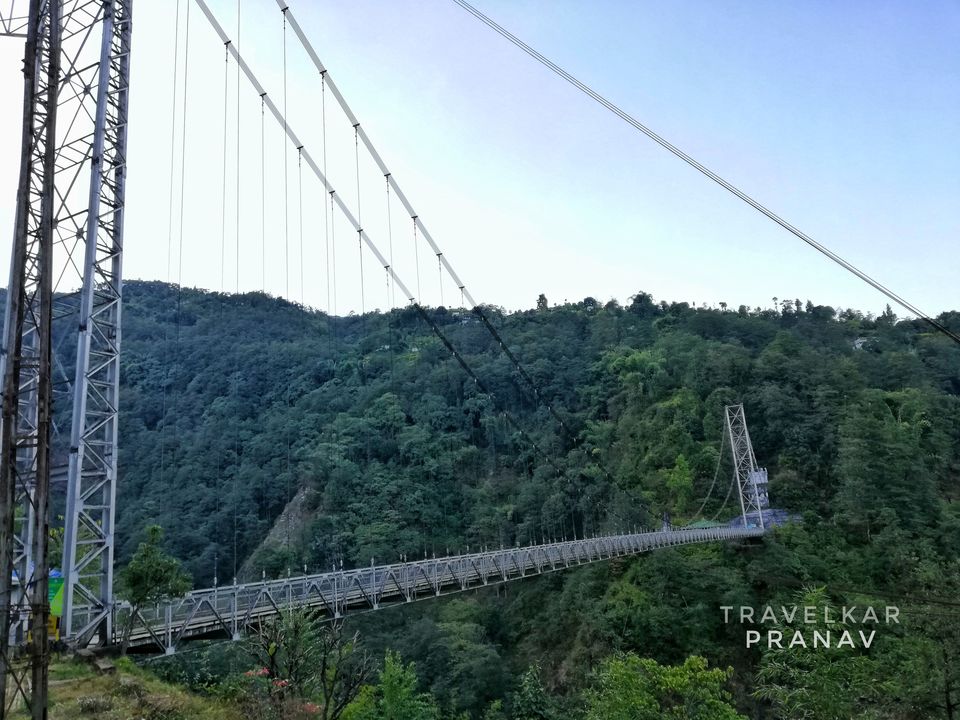 North Sikkim:
This region is one of the most scenic region of Sikkim. But at the same time it is most sensitive region of the country as it shares the border with China and is heavily patrolled by Indian Army. You need special permits to visit all the major areas in North Sikkim. You can get a 3D/2N or 4D/3N tour to North Sikkim from Gangtok for around Rs.2,500 to 4,000/- per person(which will include homestay & food). Yes this region is a bit costly mainly because of bad roads and multiple permissions required.

1. Yumthang Valley - This valley is also knowns as Sikkim's valley of flower mainly because of the Singba Rhododendron flowering which occurs here in between March - June. This is the peak season as many tourist visit this place just to see the flowering the valley carpeted with the 24 different spieces of Rhodedendrons in these 3 months. Teesta River also flows through this valley making it more scenic than you can imagine.
2. Zero Point - This is a high altitude region which is very close to China border. This region is generally covered with ice throughout the year and has sub zero temperature for almost 8 months of the year.
3. Gurudongmar Lake - This lake is pristine, sacred and is soothing. The lake will make you fall for it as soon as you see it. This lake is one of the highest lakes in the world at a height of 17,800ft. The lake is fed by glaciers of Kanchenjunga range of mountains which in turn feeds river Teesta. You can easily spot Yaks and blue sheeps at this place.
4. While going to North Sikkim you can have multiple viewpoints from where you can see River Teesta deep into the valleys. You can also see many waterfalls on the way out of which Amitabh Bachhan waterfall is the best. You can also visit Lachen Monastery having a peace of its own.
My Itinerary :
Day1 : Mumbai to Bagdogra and transfers to Gangtok.
Day2 : Gangtok local sightseeing (Day Tour)
Day3 : Nathula Pass, Tsomgo Lake, Bhabha Harbhajan Singh Mandir
Day4 : Transfer to North Sikkim (Lachung) visit multiple waterfalls on the way
Day 5 : Early morning visit to Yumthang Valley & Zero Point and transfer to Lachen.
Day6 : Visit Gurudongmar Lake and transfer back to Gangtok
Day7 : South Sikkim Day Tour and trasnfer to Pelling.
Day8 : West Sikkim Day Tour and overnight stay at Pelling.
Day9 : Transfer from Pelling to Bagdogra and Back to Mumbai.

My Budget :

1. Mumbai to Bagdogra Return Airfare - Rs. 12,000\- pp (per person)

2. Hotel Stay for 9 days in Sikkim - Rs. 1000/- per day per room
3. Food - Rs. 700/- per day pp
4. Private cab for 9days shared in 2 couples - Rs. 27,000/- (in total).
5. Shopping & Souvenirs - Rs. 3000/- pp
So the total expense boils down to approximately Rs.18,000/- pp for 9days excluding airfare as your starting destination may vary.
For more such travel stories follow my Instagram and Youtube

Instagram - @travelkarpranav
Youtube channel - Travelkar Pranav