North East states and cities are one of the most underrated treasures of India. Honestly, there is so much to explore here that 10 days is certainly not enough to cover it all. But when you are working a full-time job, it is difficult to get leaves for a l0ng duration, right?
Something same happened with me as well so I had to be satisfied with just 12 days at hands to explore both Sikkim and West Bengal. A trip planned to celebrate my mother's birthday, the 12 days turned out to be really epic and made me promise myself that I will return here for a longer time later on.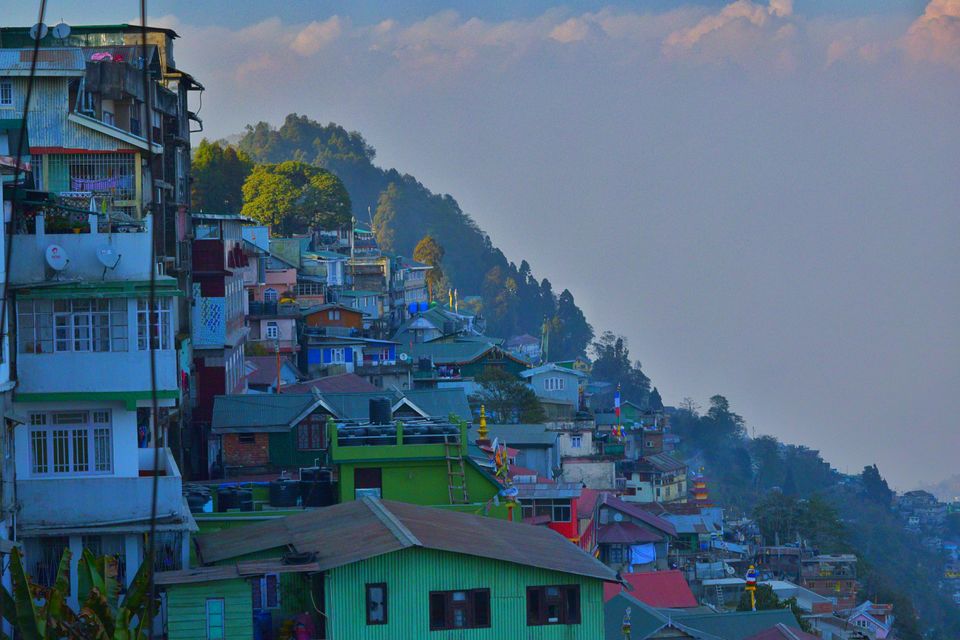 So, if you are looking for something new to explore other than Goa, Kerala, etc. then Sikkim and West Bengal is definitely a good choice to consider.
You can read on to know more about how I enjoyed my 12-days trip in just 20,000 INR per person in these beautiful north eastern states.
Route
My flights were booked from Hyderabad to Siliguri (Bagdogra Airport) so my journey started and ended here. The ticket cost for my Hyderabad to Bagdogra return flight was 8,500 INR. And from Bagdogra Airport, I made my way to Siliguri from where I travelled to Darjeeling to explore for a couple of days.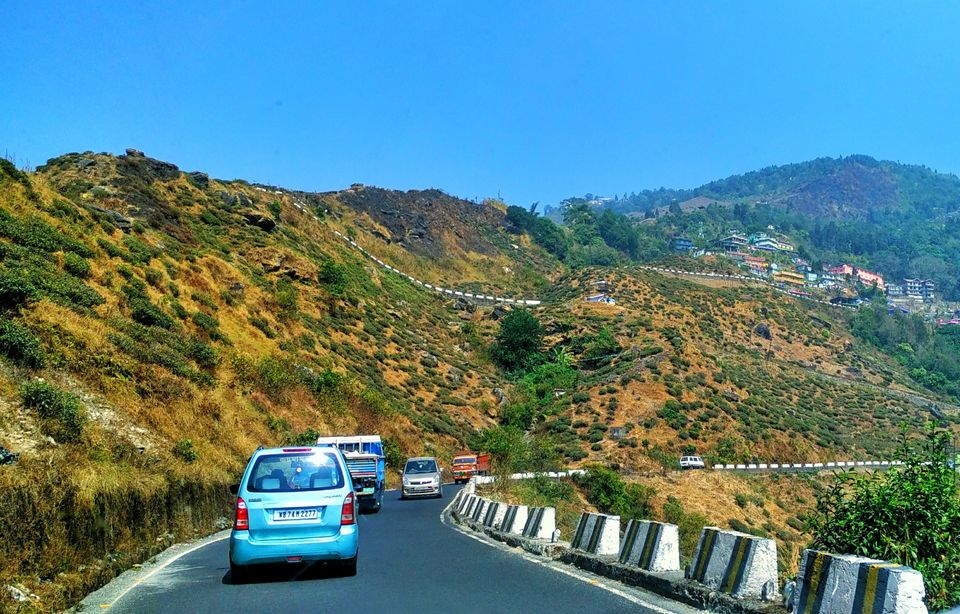 From Darjeeling, I headed to Kalimpong and spend a day here before moving to Pelling in West Sikkim. Next, I headed to Gangtok and spent a couple of days exploring the city and nearby day tours. From Gangtok, we went to Lachung and Katao and then finally headed back to Gangtok.
On our last day, we left Gangtok to reach Bagdogra Airport and bade farewell to these beautiful states.
This is the route that I followed which you can refer to:
Siliguri - Darjeeling - Mirik - Kalimpong - Pelling - Gangtok - Tsomgo Lake - Gangtok - Lachung - Katao - Gangtok - Siliguri
12-Days Itinerary for Exploring West Bengal and Sikkim
I had wanted to visit Sikkim for a while now, especially the Gurudongmar Lake and Yumthang Valley. But due to weather conditions, I wasn't able to.
However, I still enjoyed my 12 days trip and learnt a lot about the beautiful people who live in Sikkim. With this itinerary, you can explore Darjeeling, Mirik, Kalimpong, Gangtok, Pelling, and North Sikkim in just 12 days.
At the time of the trip, I was working in Hyderabad so I started my journey from there. My flight's departure from Hyderabad was at around 8 in the morning but I reached Bagdogra in the afternoon due to a layover at Kolkata.
After reaching Bagdogra, I had to wait for my mom to reach Siliguri as she was traveling in a train. So, I took a bus to Siliguri Bus Stand from the Bagdogra Airport which cost about 20-30 INR. After reaching the bus stand, I got a room for 500 INR for the night and relaxed for a little, while waiting for my mother's train to reach.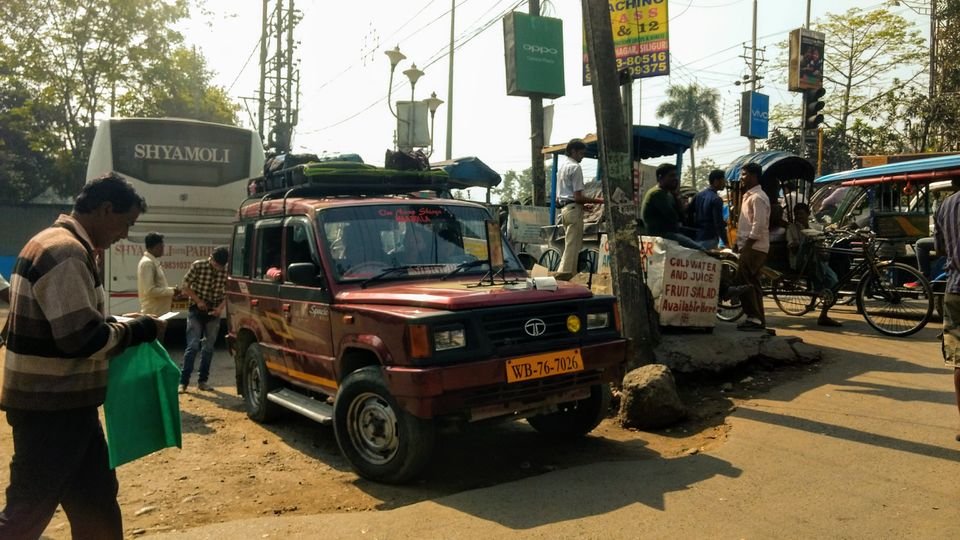 Around 2 a.m. at night, her train finally arrived and we just slept for the night so that we could leave early the next morning for Darjeeling
Next day, we left for Darjeeling in a Shared Jeep which cost us about 160 INR per person. We started from Siliguri around 7-8 a.m. and reached Darjeeling by 2 p.m.
After reaching Darjeeling, we simply took a walk around the town and explored the various eating places around here. We also looked for the best possible way to explore Darjeeling, Mirik, etc. and make the most of our time here without spending a fortune.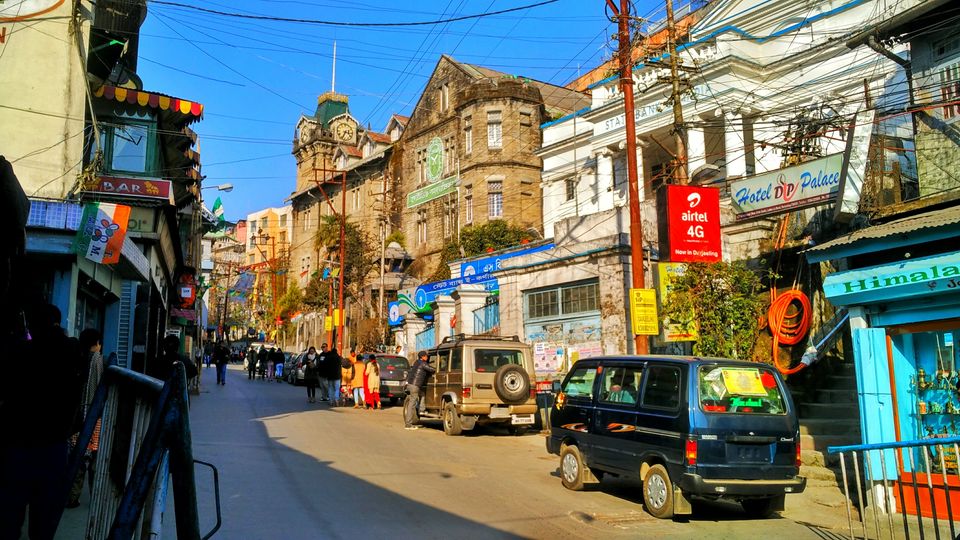 So, we did find a cab which would take us to the major spots in Darjeeling and Mirik for the entire day in 1800 INR. Usually, it costs more in high season but we were lucky to get it so cheap.
You also have shared vehicles as an option to most of these spots but since we were a little short on time, we figured to take a personal cab instead of the shared cab.
Next day, we started on our way to the famous Tiger Hills from where you get to witness a clear view of the Kanchenjunga Mountain peak. We started around 5 a.m. in the morning as it is a 30-40 minutes drive uphill and there is a lot of traffic since many people visit here.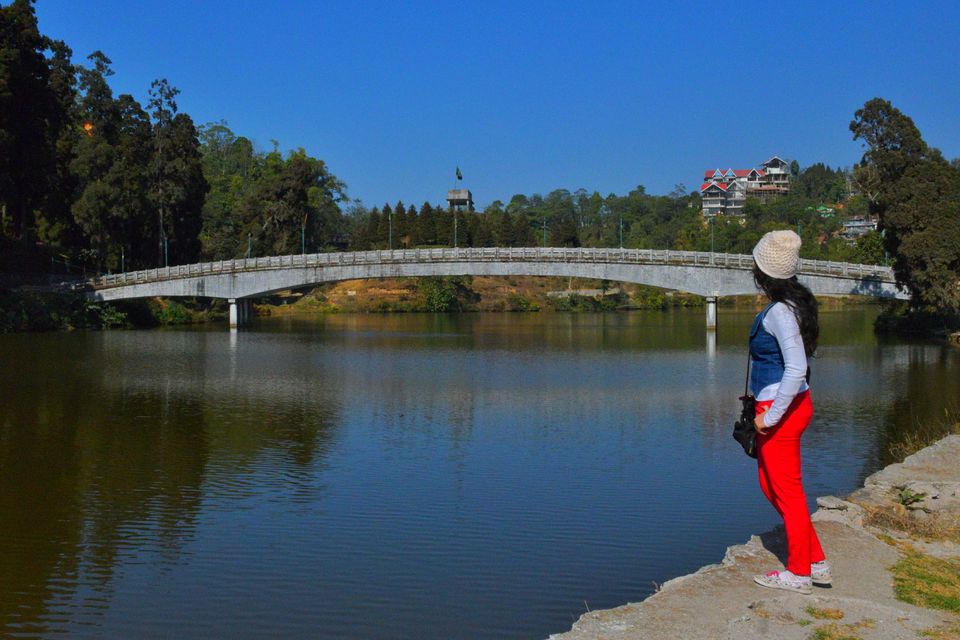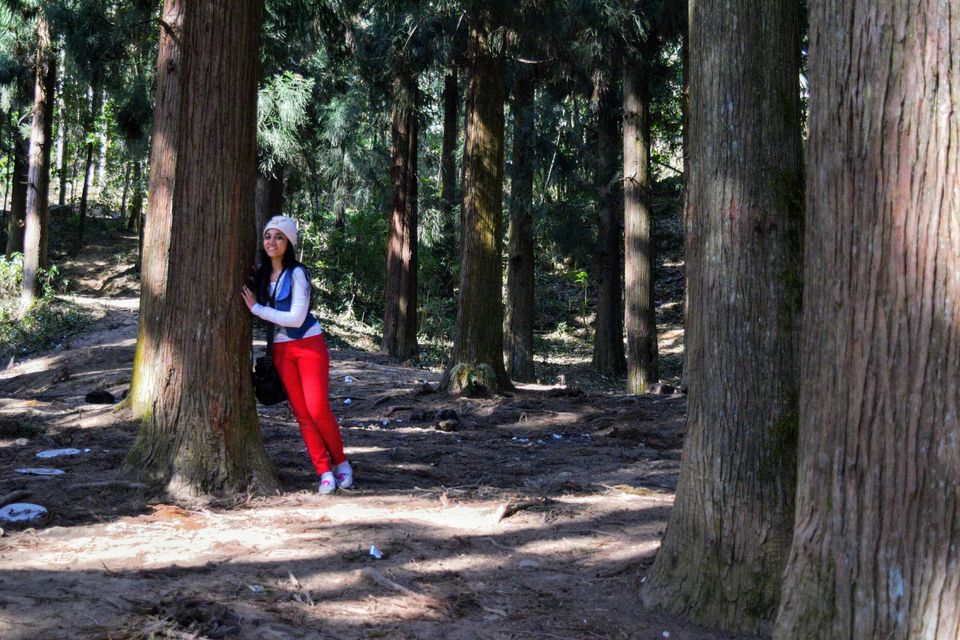 At the top of the hill, it is extremely cold and windy so make sure that you wear proper gloves, caps, etc. to keep yourself protected from the cold. We arrived a little late so we couldn't get a seat and had to stand at the top, in the back to get a glimpse of the mountains and the sunrise.
But that early morning rays on the Kanchenjunga peak are definitely worth the cold and the effort. After spending 1-1.5 hours here, we made our way back to our cab so that we could head to Mirik.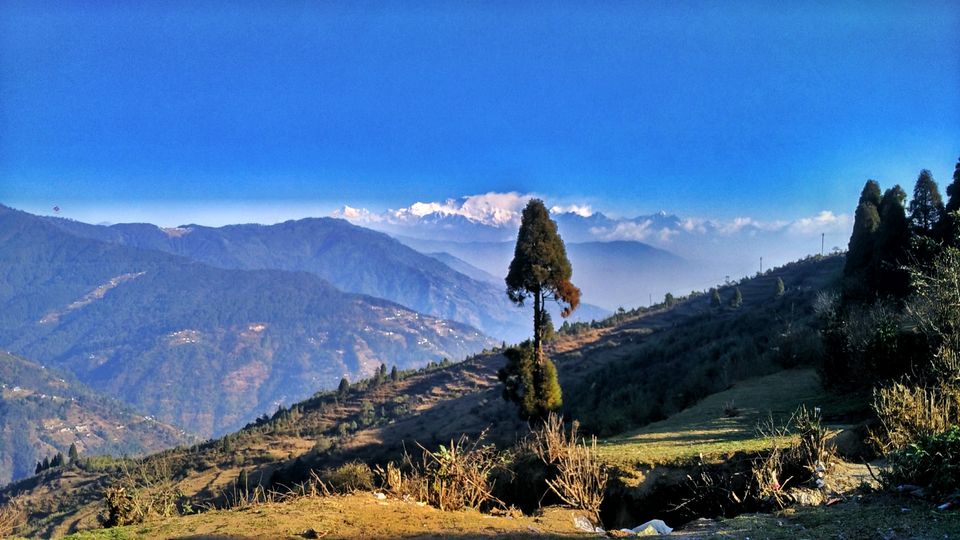 The road to Mirik is actually quite beautiful and full of tall trees which offer a shade on the road. After 45 - 60 minutes, we came to our first spot, the Indo-Nepal Border where we enjoyed a delicious cup of coffee and some snacks.
Next, we made our way to Mirik where we explored the area around the lake and spent some time enjoying the beauty of this place. Mirik is not a popular tourist destination so you won't find a lot of people crowding here.
Around 2 p.m., we started back and stopped on Pashupati Market on the way. If you want to buy some Nepali stuff then you can check it out here. After that, we reached back to Darjeeling and explored the area like the Batasia Loop, Darjeeling Railway Station, etc.
On our 5th day, we headed to Kalimpong in a shared cab and crossed some colorful villages on the way. We also crossed the Teesta Valley on the way where you can stop if you have some time. The shared cab will cost you 200 INR from Darjeeling to Kalimpong and will take around 4-5 hours to reach.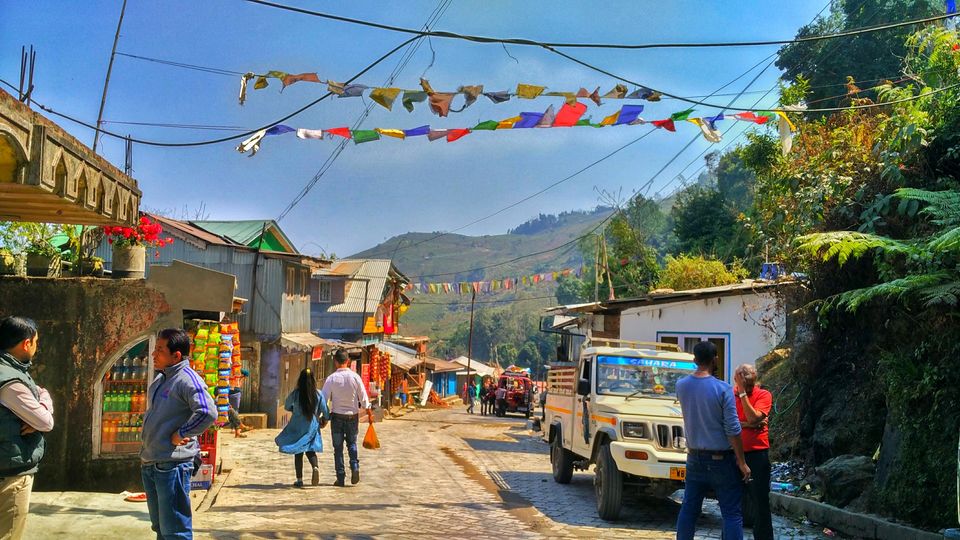 We left Darjeeling at 8 in the morning so we reached around 1 p.m. at Kalimpong. Here, we found a room for 700 INR in the market itself. Since we reached in the afternoon, all the shared cabs for sightseeing were gone and we had to take a private cab.
If you want to take shared cab for sightseeing then reach Kalimpong early around 7-8 a.m. The private cab cost us 1100 INR and showed us all the spots in Kalimpong including De0lo Hills, Mangal Dham, Durpin Monastery, Cactus Farm, and so on.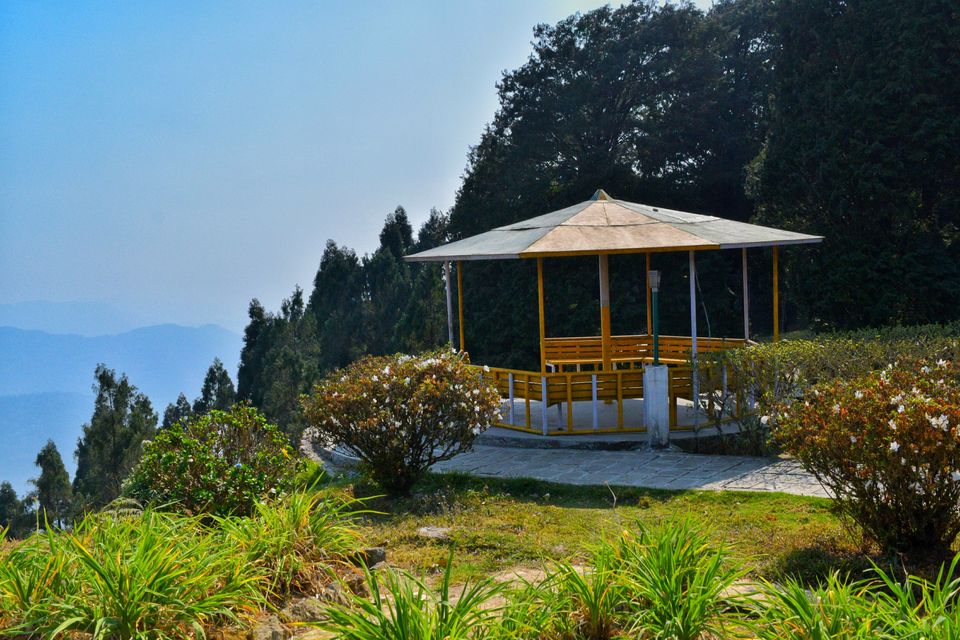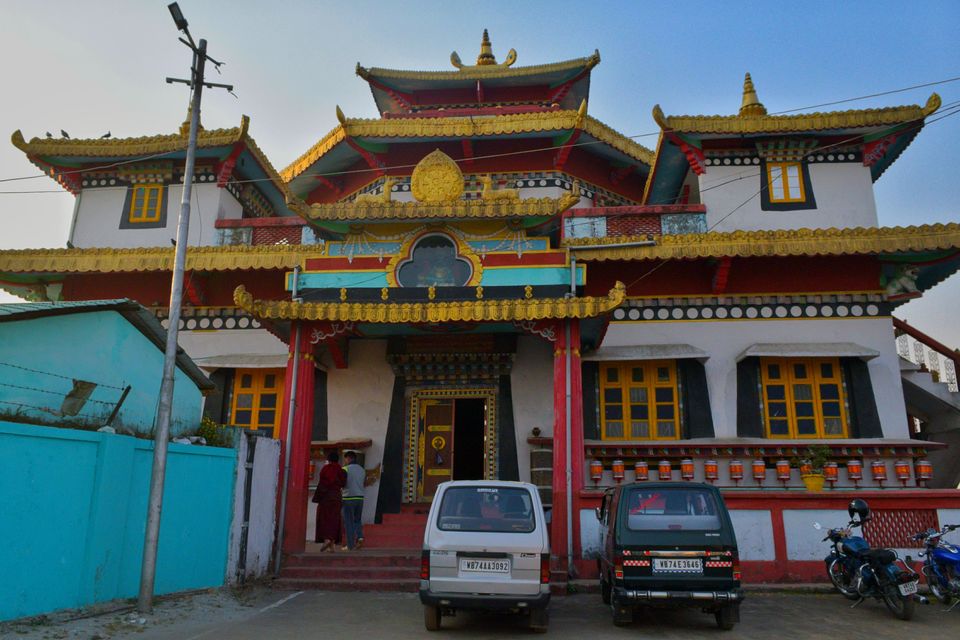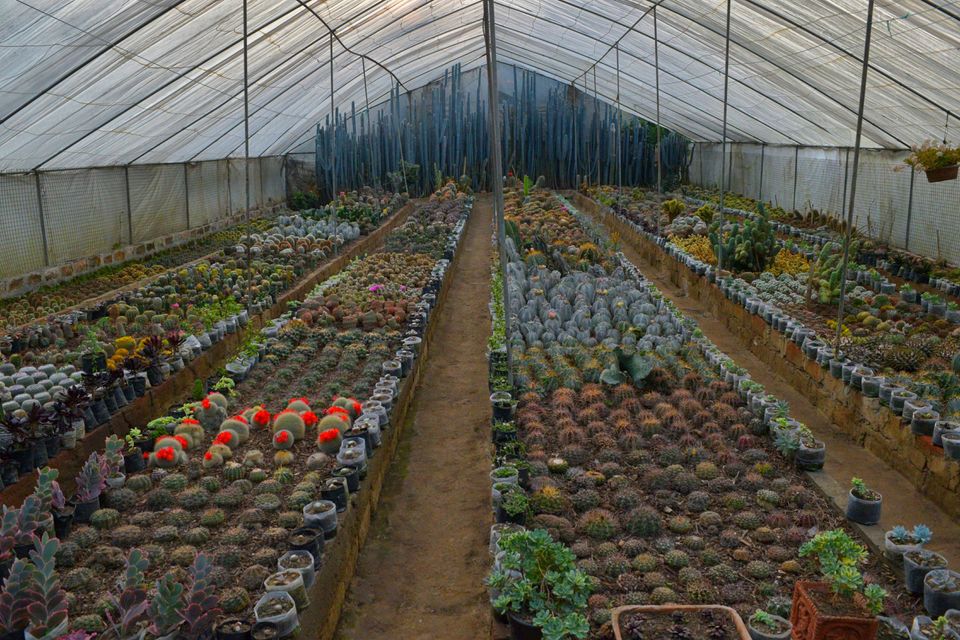 Next day, we decided to go to Pelling from Kalimpong which is in West Sikkim and spend a day there. There wasn't any direct shared cab available till Pelling from Kalimpong so we had to first take a shared cab till Jorethan and then to Geyzing. The cost of this journey is usually 400 INR per person and takes about 6 hours to reach.
From Geyzing, we had to take another taxi to Pelling for 160 INR which took another 30 minutes. So, at 2 p.m., we were finally in Pelling and had checked into a room which cost 500 INR for the night.
Since we reached during the midday, all the shared cabs were still unavailable for sightseeing. So, we took a private cab for 1300 INR which showed us 4 main spots in Pelling: Kanchenjunga Waterfalls, Khecheopari Lake, Sing Song Bridge, etc.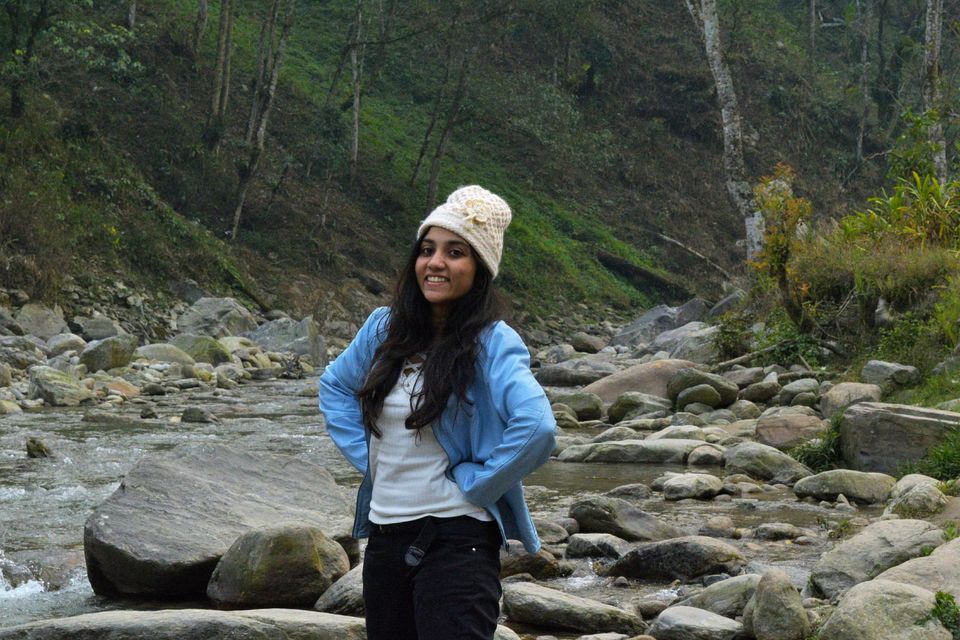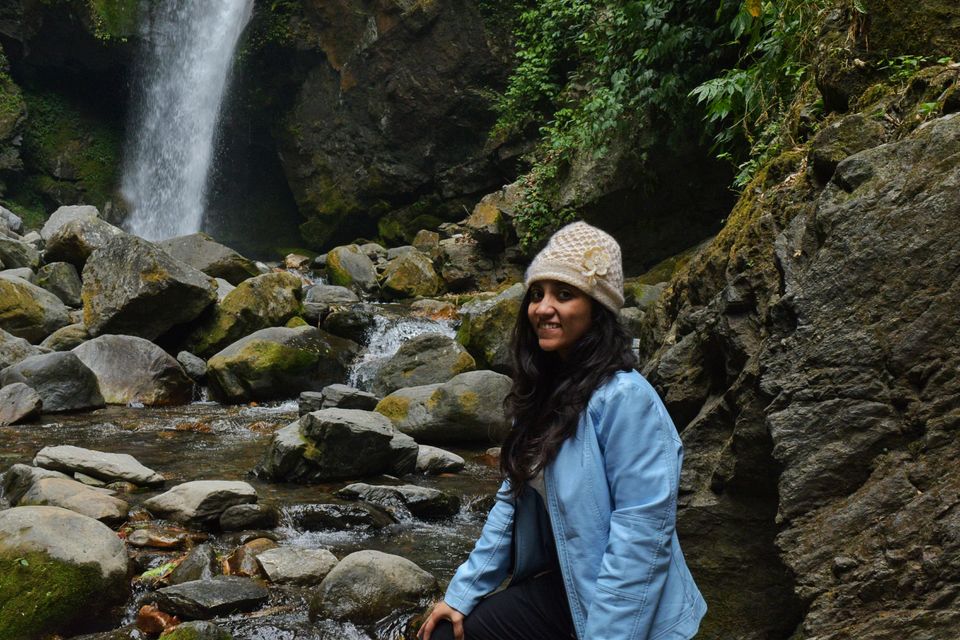 We also ended our day tour at the Helipad Area from where you can catch a beautiful sunset in Pelling. Then, we went back to our room and rested for the night.
The next day, we left for Gangtok and spent the entire day in traveling. One thing to remember is that Pelling to Gangtok shared cabs are pre-booked so you need to get a seat beforehand.
We didn't know about this so we couldn't get a direct shared cab to Gangtok. But we took a shared cab to Singtam which cost us around 180 INR and then another shared cab to Gangtok from Singtam which cost around 60 INR. This entire journey took the entire day and we reached Gangtok by evening 6-7 p.m.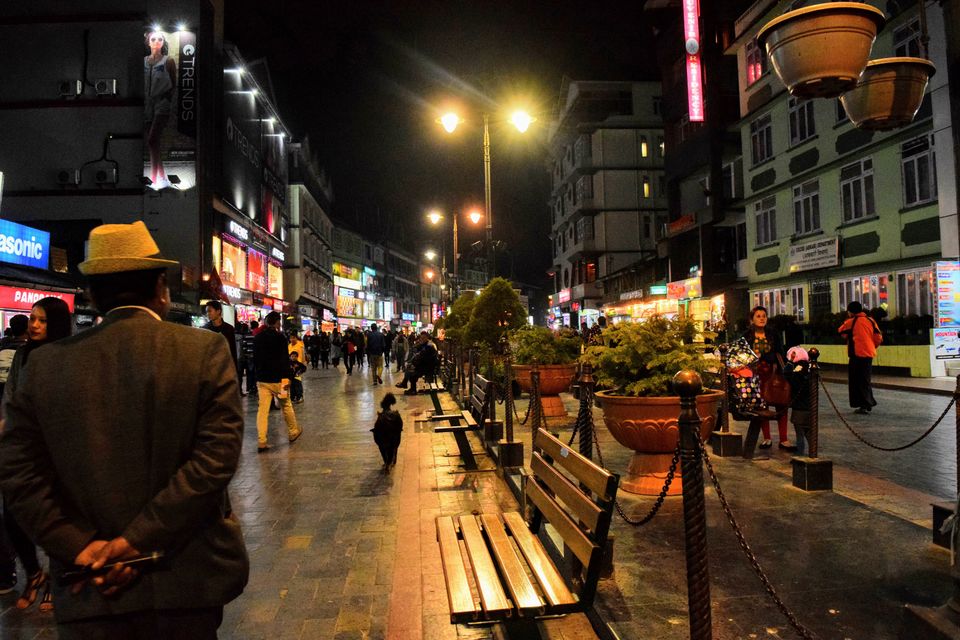 I explored the Gangtok Mall road at night and found some good restaurants and food stalls for eating as well. In Gangtok, I had booked a hotel for 3 nights for 400 INR from Goibibo so I didn't have to worry about the stay here.
On our first day in Gangtok, we took a package tour which covered areas like the Rumtek, Phodong, etc. and a few gorgeous waterfalls as well. The package cost us 1500 INR and took the entire day.
First, we made our way to the Rumtek Monastery where we watched the daily life of monks and explored a little. Next, we went to the Lingdum Monastery and spent some time here. Then, we headed to the Banjhakri Falls which was a beautiful place and one could also dress locally to get some photographs.
And finally, we spent an hour at the Tashi View Point which is windy and offered the most beautiful view of the sunset from here.
On our second day in Gangtok, we planned to go to Tsomgo Lake and Nathula Pass for which we had already booked a package of 750 INR the previous day. We weren't able to go to Nathula Pass due to the snow-covered roads so we had to pay just 400 INR for the Tsomgo Lake visit.
Our driver started around 8 a.m. in the morning which was a little late since we were waiting for the permits. But once we got the permit and the road cleared, it took around 1.5 - 2 hours to reach Tsomgo Lake. We spent an hour or two here, playing with snow and admiring the beautiful mountains surrounding us.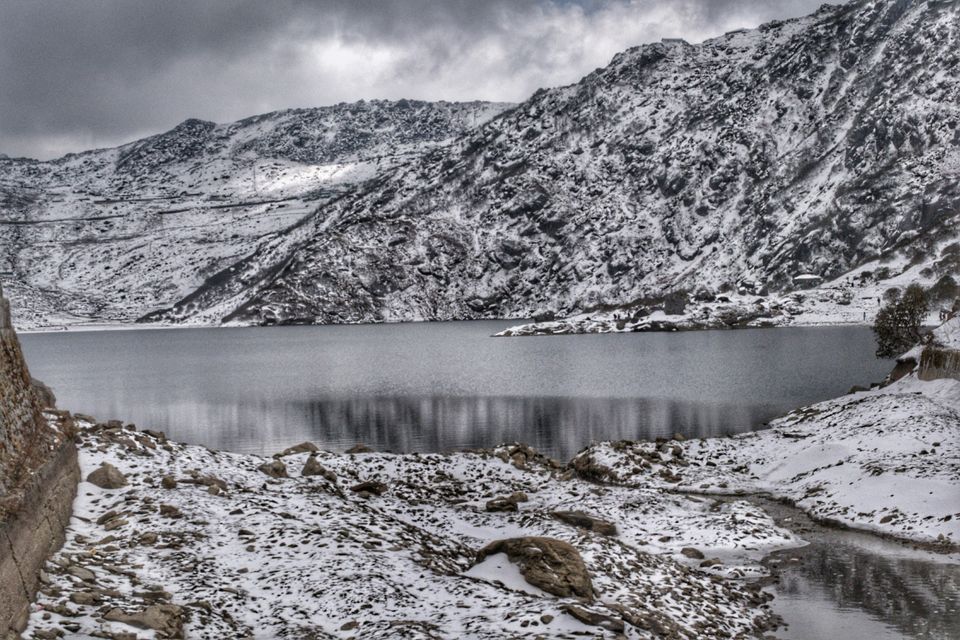 And then, we headed back to Gangtok which we reached around 3-4 p.m. in the evening. Once we reached, it started raining so we had to stay indoors for the time.
It continued to rain on our 8th and 9th day here so we were hoping that our North Sikkim trip won't be cancelled. With nothing much to do, we just spent time on the Gangtok Mall Road and tried different bakeries and cafes here.
Finally, the weather cleared up and we started on our North Sikkim tour which cost us around 1300 INR. It was a 2 days 1 night trip which would have taken us to Lachung, Yumthang Valley, Zero Point, etc.
We started late in the morning and stopped on the way several times for the waterfalls and viewpoints. As we had started late, we reached Lachung after nightfall but we were lucky enough to witness our first-ever snowfall here.
Usually, it doesn't snow at Lachung but the moment our cab reached, it started snowing and the entire village was covered with snow. Then, we made our way to our homestay and enjoy a delicious, hot dinner.
Then, I spent some time, observing the snow-covered streets and when it got too cold, I headed back to the room to sleep for the night.
Unfortunately, since it has snowed the previous night, the road to Yumthang Valley was closed now and there was no way to go there. So, we had to return back to Gangtok instead but we did enjoy snow-covered Lachung.
While leaving back for the city, we also decided to go to Katao which was around 25 km from Lachung. We reached the place in an hour and then played in snow for an hour, making snowballs and snow angles.
Trust me, if you go to Lachung, don't miss out on visiting this offbeat village for a snow-filled fun.
We reached back to Gangtok around 9-10 p.m. and rested for the night as we had to leave for Siliguri early in the morning.
Finally, it was the last day of our trip. We took a cab back to Bagdogra since I had an early morning flight back to Hyderabad. So, it cost us around 1000 INR and took 4 hours to reach Bagdogra Airport from Gangtok.
Note: All these private cab costs are for 2 people. If you are traveling alone then you can always choose shared cabs to reduce the cost. And if you are traveling with a group, then anyway you can share the cost of the cab.
Frequent searches leading to this page:-
Book Sikkim Tour Packages, Darjeeling Tour Packages, sikkim darjeeling gangtok tour package from mumbai, budget sikkim packages, budget trip west bengal and sikkim