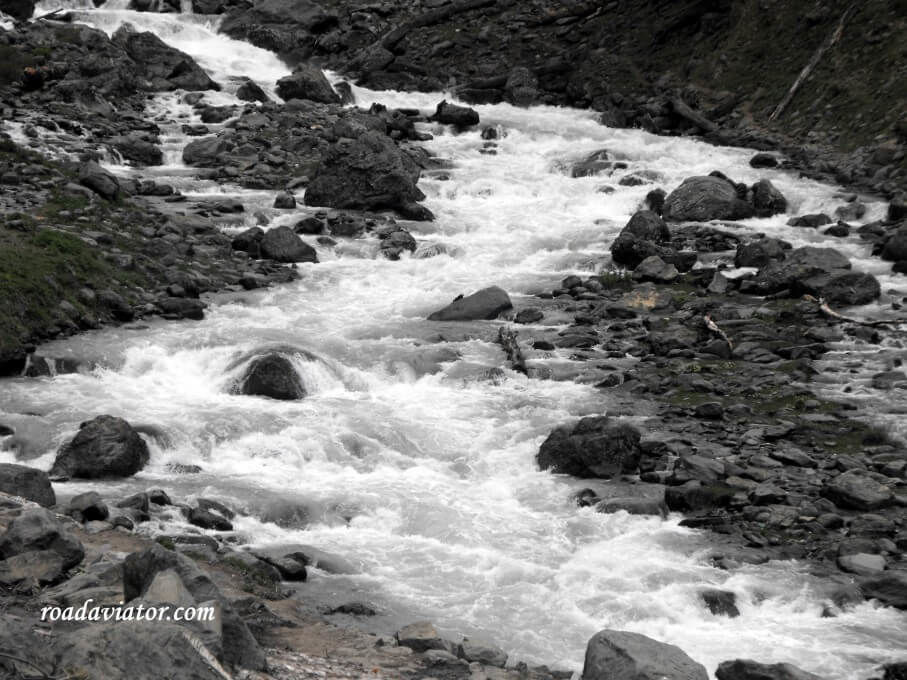 The way my Kashmir trip was started; I knew it was going to be one of the most delightful trip. During my excursion, Kashmir has really shown me some genuine treasure and pleasure. It's majestic peaks, refreshing gorgeous valleys are worth-watching. Seriously, it's natural beauty was so fascinating and mesmerizing that it made me to express Kashmir as: Pahalgam
We travel some places, we explore some places, we pilgrim some places and we jaunt trips. But Kashmir is felt, Kashmir is endured.
Just think of supremacy of gushing Jhelum and Sindh, or think of how you stroll on thick layer of snowflakes all over the great Himalaya. These experiences, you grasp in Kashmir excursion will get tattooed permanently. Similarly, the momentous phase of Sonmarg is tattooed on my mind and in my soul.
I couldn't resist such a sight of grandeur landscape, ultimately it has become impossible for me to unfasten it's memoirs.
I'll say, I had a crush on Sonmarg!! So let's start with Pahalgam to find out if it is my crush or love?
Pahalgam is one the best hill station of Kashmir when it comes to spending time with loved ones, to explore the virgin nature as a traveler and photograph it as a photographer. Pahagam is not just a hill station; it is much more than that. You can camp/pinic at Betaab Valley, watch the power of Lidder river, walk around and shop at the great Aru valley, hike the mesmerizing glacial beauty of chandanwari at Pahalgam.
Call it the urge to explore the pleasing valleys or simply an excursion to Pahalgam to get away from fast pace life. But I know the ecstasy that I felt here was so unmatched that it doesn't require too much, just plan and visit it.
Flashback - I returned to the Dal Lake from Sonmarg and spent a night in houseboat. In the morning at around 8:00 AM I was off from Dal Lake to visit Pahalgam and decided to stay there for 2 days.
In fact, while planning for Pahalgam, I got to know that there is some intimacy between kashmir and Bollywood, as it is home for many Bollywood movies.
Aru valley: Highway movie was shot. betaab valley: famous Betaab movie (on which this valley got its name), Kashmir ki kali, rockstar, haider and many more movies are shot.
In other words, Kashmir allures every Bollywood director and film maker, to write some of the most exciting and creative scenes.
Sometimes, the presence of large number of tourists is regrettable. Just see how dirty the glacier is..
Above all, do you have courage to dip in this glacial water!!
Well now after being blessed with the presence of honourable beauty of Pahalgam, we stayed at one of the Pahalgam's one of the best guest house. Instead of fans, there was heater in our small room; instead of a thin blanket, there was a hot quilt to muffle in -5*C. Have a look at our guest house: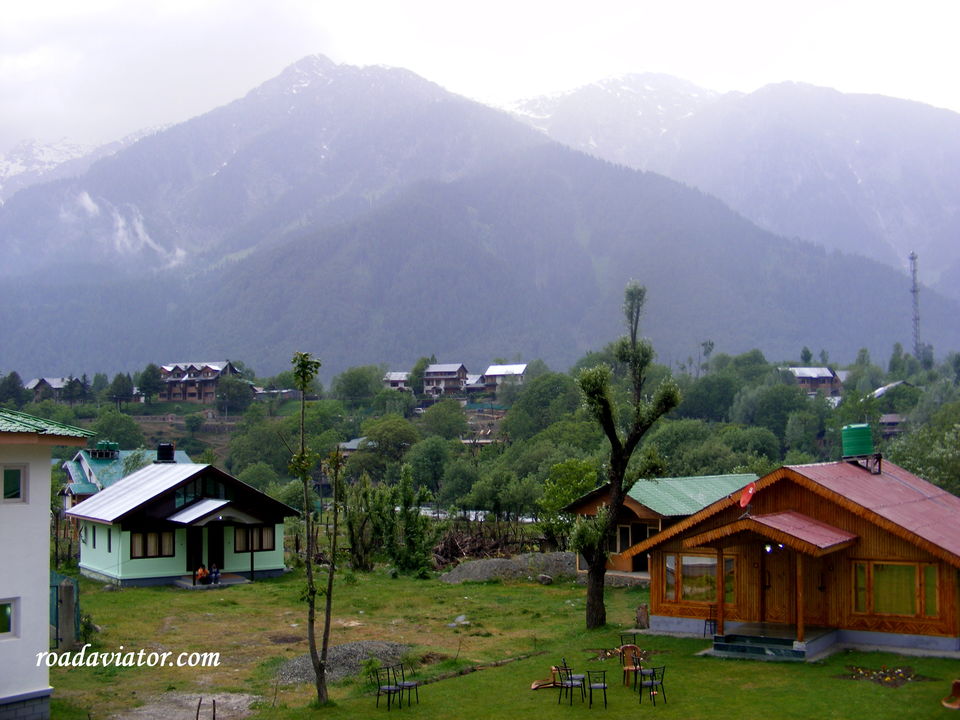 "Have a nice night! Good night!" I said to my brother.. "we had to plan a nice Gulmarg trip next morning."
That's it, I know there are many more activities that can be done in Pahalgam but due to tight schedule, I couldn't make out.. I'll be visiting soon Pahalgam once again this year (2017).. Till then stay tune with me for my Gulmarg experience...
If you like please comment below. If you want to see more about Kashmir and Pahalgam visit Roadaviator.com
So, without relaxing much time at Dal Lake, we started our journey. We hired a mini bus for Pahalgam and while traveling, Kashmiri songs were caroling in the bus, giving us feel of buzzing Kashmir. That's why, my trip to Pahalgam remains in my head forever.