PS: This article was originally published on memorycarver
OOTY LAKE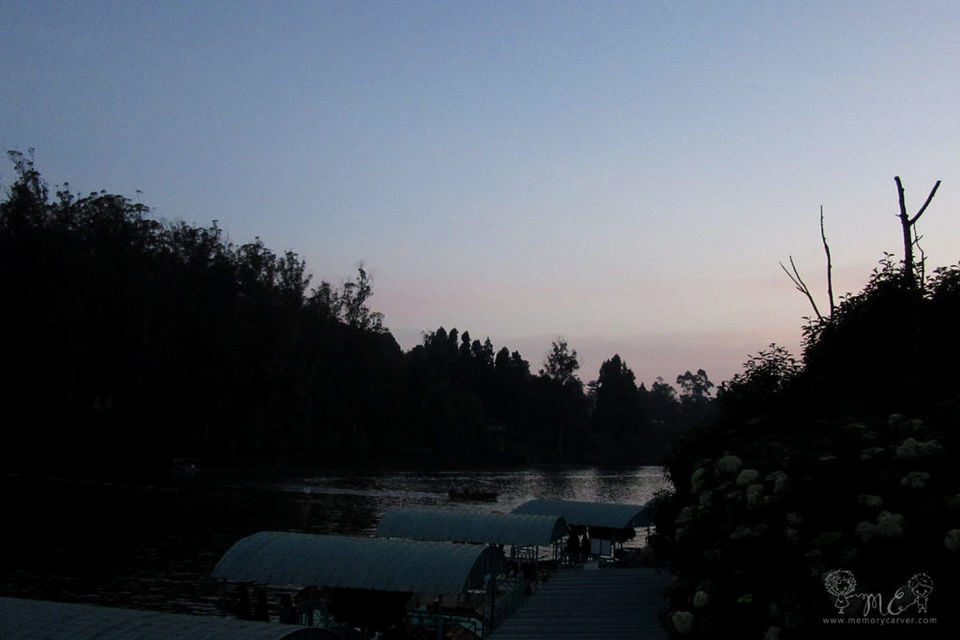 Set in 1824 by the Coimbatore collector, John Sullivan is the artificial lake of Ooty, covering an area of 65acres- situated around 3km from Ooty. This picturesque lake, adorned with tall Eucalyptus trees is just the place for photography enthusiasts.
Row, paddle, as well as motor boats are available for hire.
Even though the garden along with the roadside stalls stand to be a cool picnic spot, I would not recommend it to those going in search for a reposeful evening, as the lake area would be crow crowded, especially during the peak seasons and weekends.
Opening : 9am
Closing : 6pm
Entry fee : Rs.12/-
Still camera : Rs.25/-
Video cam : Rs.145/-
You can also have some fun riding a horse here.
NILGIRIS MOUNTAIN RAILWAYS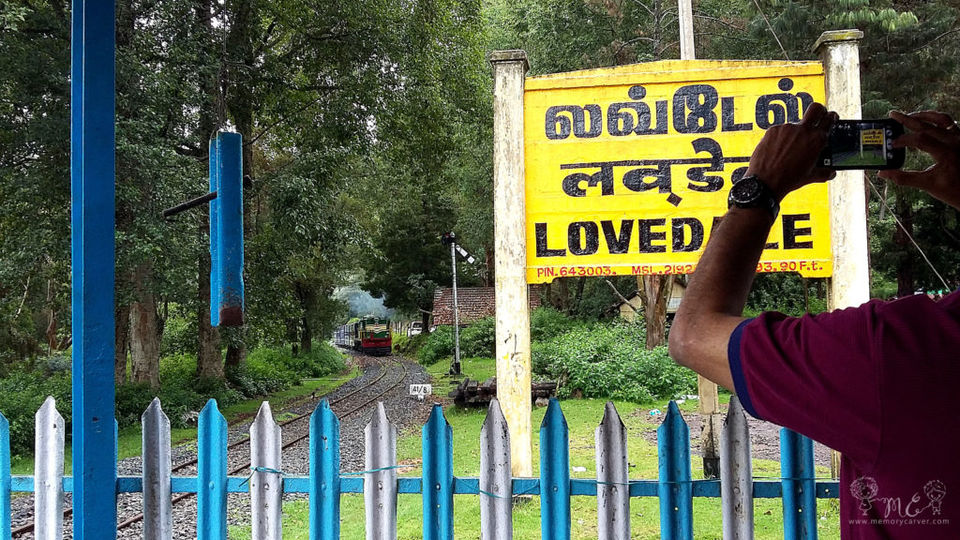 The toy train, with its first and second class seating facilities, running from Mettupalayam to Ooty and back via Coonoor (about 46km) is one major attraction for tourists. Pulling it's blue "toy bogies" in and out of various tunnels and over many bridges give a complete peep into heart of the hills.
The Nilgiri Mountain Railways was declared as a World Heritage site by UNESCO in the year 2005.
The various stations include Mettupalayam, Ooty, Lovedale, Wellington, Coonoor, Ketty.
Platform ticket : 10/-
DODDABETTA PEAK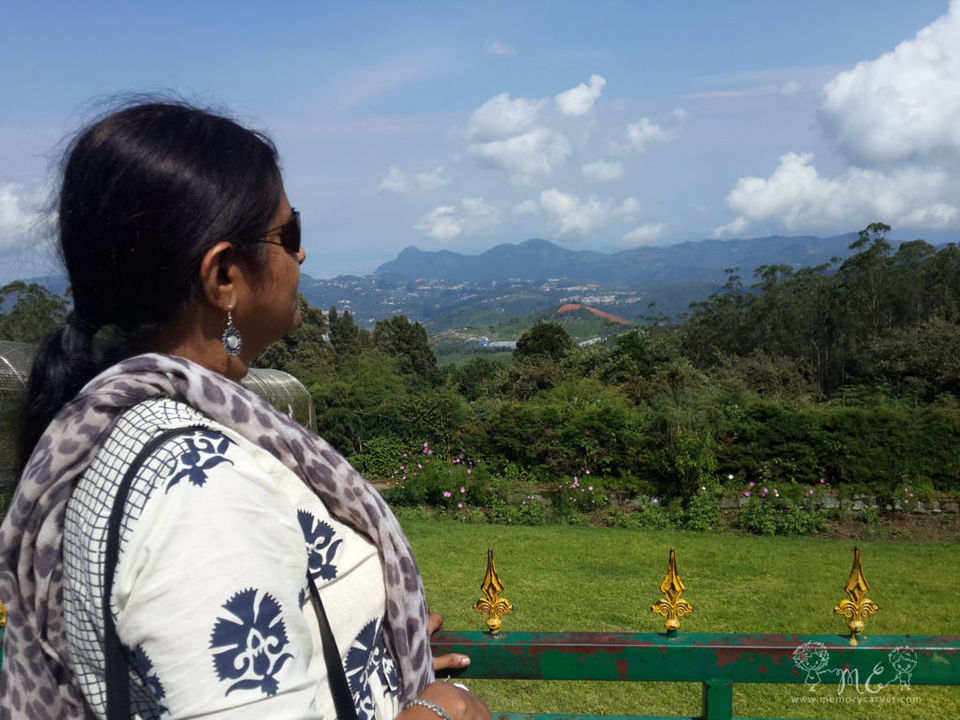 Planning to get some shots from pretty high up? Well then, do not forget to add Doddabetta peak to your list. Being the highest peak people pour in for the view, so the place might be packed, unless you plan your trip during off seasons!
Opening : 9am
Closing : 6pm
Entrance fee : Rs.6/- for adults
BOTANICAL GARDENS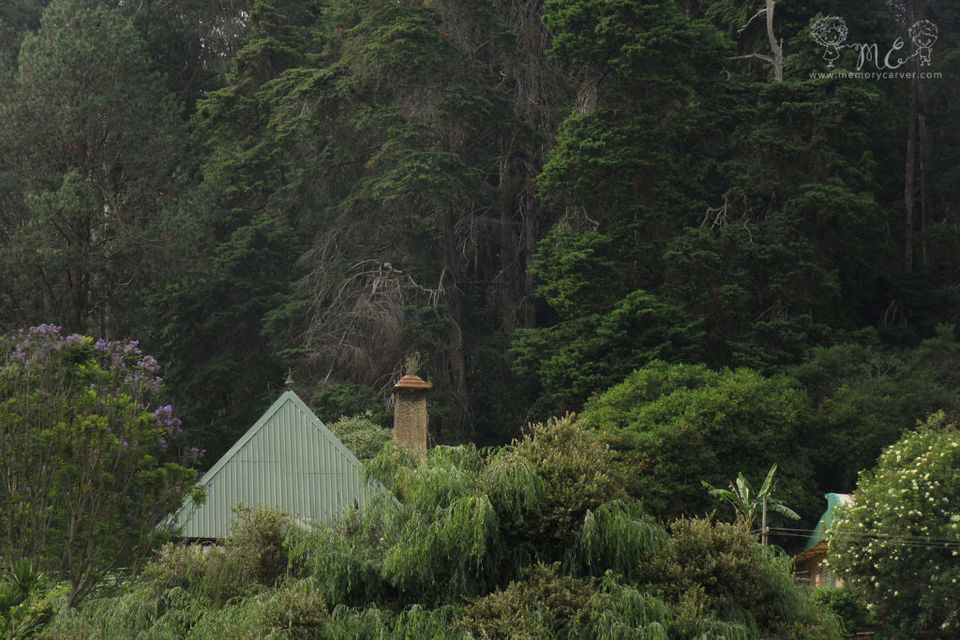 Though it has lost its old charm, the Government Botanical Garden at Ooty still remains a favourite spot for excursions. The garden is known to house about a thousand different varieties of plants, both exotic as well as indigenous.
Opening : 9am
Closing : 6pm
Entry fee : Rs.30/-
TODA TEMPLE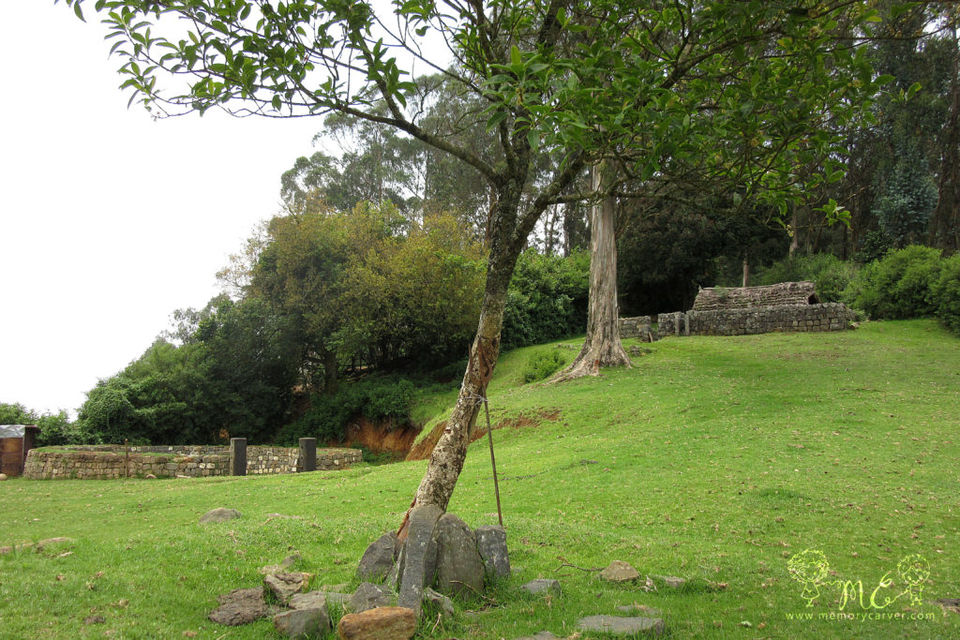 Todas are one among the ancient tribal groups found nestled in the wooded hills of Ooty. A chat with these people about their culture and lifestyle would certainly add on for the heritage hunters!- there are a few different places where you can find Toda settlements, but I would suggest you find the temple en route via the Marimund lake as it is less crowded and the view is great and maybe post the visit to the temple there, you can find your way to the Nawanagar palace(which is of course closed, but the trails you find there are quite known for cycling)
PYKARA WATERFALLS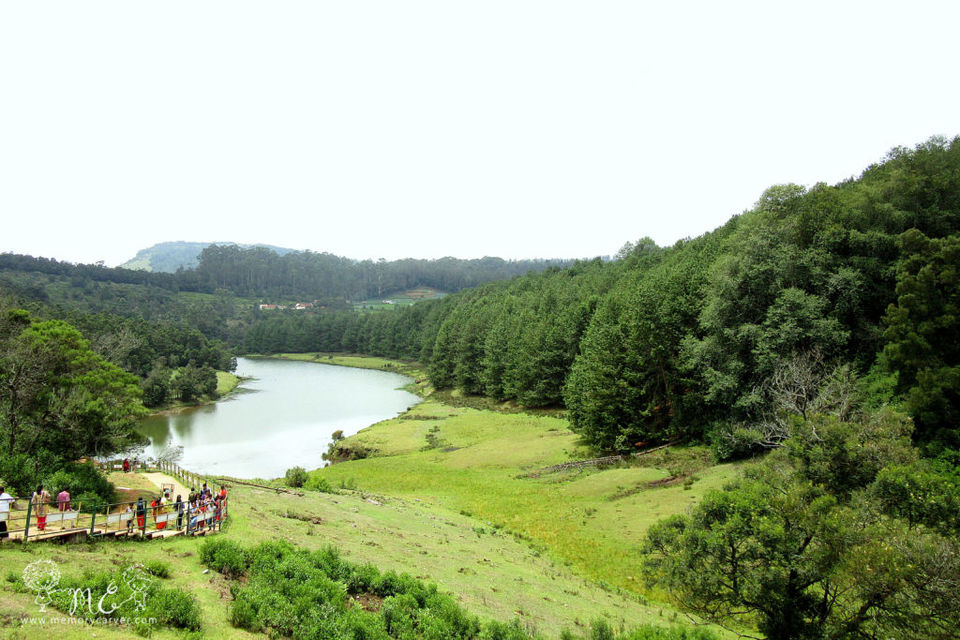 Situated at about 20km from Ooty, one can expect a dilute crowd here than that seen at the Botanical Garden or the Ooty lake. The view en route to the lake revives the actual Ooty spirit - with trees on either side, one can enjoy the melody of the forest than that of horns!
These waterfalls are on the road to Nilambur, so those of you returning from Ooty might as well take this route!
You'd have to park your car over at the top and walk about 500m to reach the lake. You can also opt for battery car services. Also, there are fruit stalls nearby which can provide you with fresh juice and knick-knacks. (Please make sure not to litter the place though!)
TEA FACTORY & PLANTATIONS
You can always go on a tea plantation tour, see how the processing is being done, may be talk to a few workers and get to know about their lifestyle.
WAX WORLD MUSEUM
Going around the museum with the wax figures staring at you is indeed an alternative once you find yourself done with the tea estates and the mountainous treks!
CHOCOLATE FACTORY
Who comes to Ooty and not buy Ooty special chocolates! You can even spend some time at the factory and see how the chocolates being prepared. It is just a small house turned into a working unit. Photography is not usually allowed inside.
PS: the above mentioned entry fee are as of date, they are applicable to variations in the future!