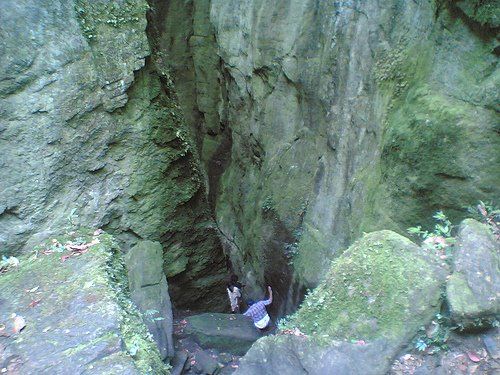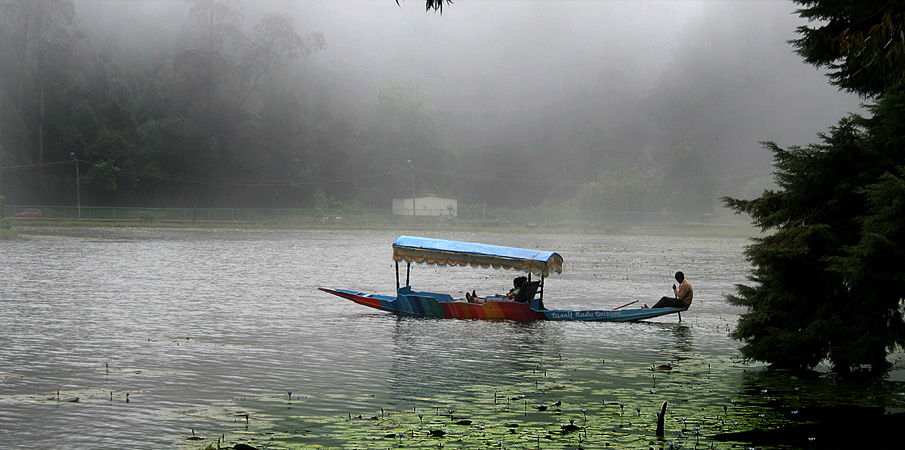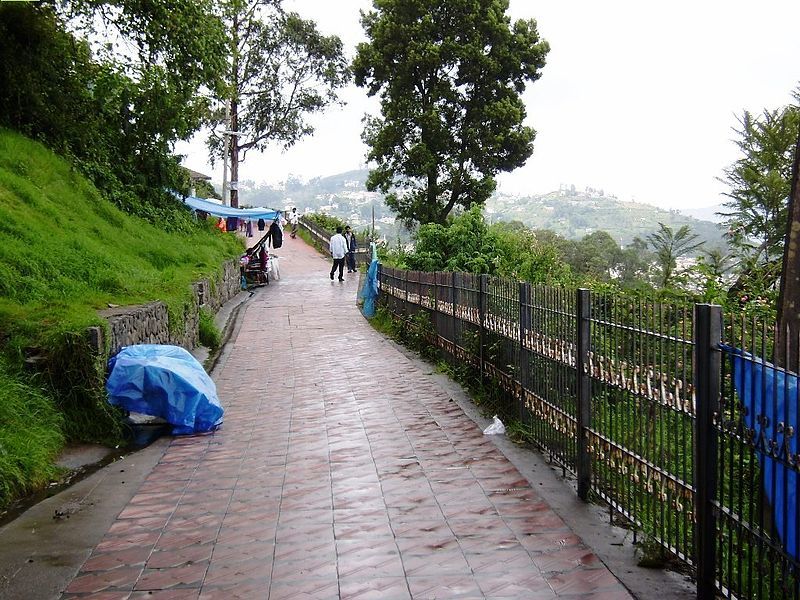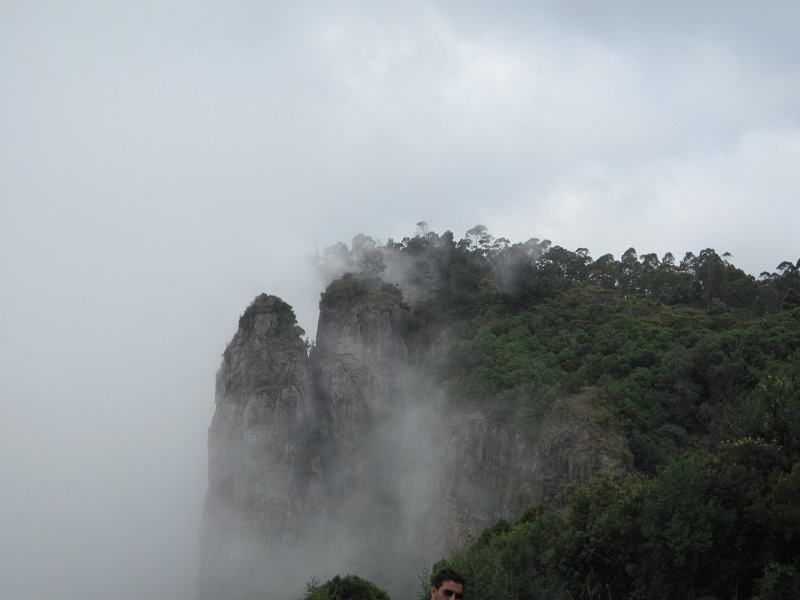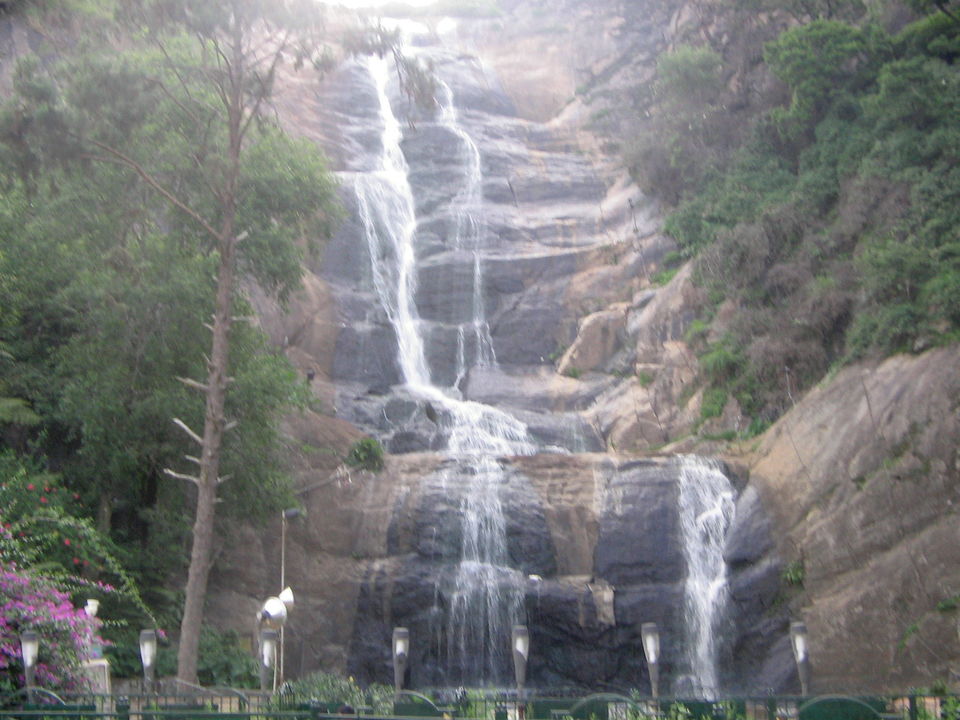 KODAIKANAL – the king of South Indian Hill Stations.
People normally yearn for a trip to Ooty, a popular hill station in Taminadu, for its coolness, greenery, waterfalls and what not, but equally good, or even better than that, is undoubtedly Kodaikanal, another well known but yet unpolluted hilltop. Its stunning landscape, beautiful pathways, gorgeous waterfalls, breathtaking caves, lakes, all mesmerize one no end. Since my first visit (1983), I wonder how the place has undergone a sea of change. I could never imagine it to be so better almost 33 years later; yes it has seen positive improvement. Unlike Ooty which is turning more commercial owing to heavy influx of tourists (of course it is my personal opinion), a visit to Kodai, as it is popularly known, is certainly refreshing. To see in its entirety, one need to stay here for minimum 3 days. No much travel involved, but lazying around at various spots, that too by foot, is unforgettable. It is heaven-like for nature addicts like me. An evening stroll from the Coakers walk to the market area, to the nearby silver cascade, no doubt infuses more enthusiasm and energy. Its beauty fills our eye from the foothill itself while on the move uphill – banana trees are aplenty here and it looks as if the whole mountain range is covered by plantain leaves. We can spend more time in the lap of nature rejuvenating our mind and body. Giant size guava fruit is a speciality here. Though the fruit looks dark-green outside, a bite tells you how sweet and delicious it is.
The first thing one sees before reaching the place is the natural waterfall 'Silver Cascade'. Water rolls down like milk. It is fantastic and eye-catching. Chilly weather all around, with steaming-hot tea shops dotted on both sides of the road, force us to have a sip while enjoying the scenery. Next in the itinerary is the nearby star-shaped Lake (man made) with its placid azure waters in a verdant surrounding, where boating, rented cycle and motor cycle rides around the perimeter of the water body are prime attractions. A trip to Kodai is incomplete without a visit to the thrilling Suicide Point; thrilling in the sense it is another magnificent place one should'nt miss, but people with a weak heart beware, do not go nearer, for, a look down the valley may make you unconscious.
Coakers walk situated at around a kilometer from the lake area, is the next spot. Founded in 1872 by Lt.Coaker, this narrow path lying on the southern slopes of the hill station is a literal heaven for nature lovers. A telescope is placed mid way to have a breathtaking view around the valley.
Pine Forest comes next in the itinerary. Cultivated in 1906 by one Mr.Bryant, the area is full of pine wood trees and is a much sought-after location for filmy shoots. Pillar rock view point is a Cliffside destination that offers sweeping view of the mountains and unique pillar shaped rocks. Guna caves (aka Devil's kitchen) is yet another place, named after the Kamalhasan starrer Guna that was shot extensively here. Kurunji Andavar temple (dedicated to Lord Muruga), at around 5 kms from the town, is yet another divine destination that soothes the religious minded. Kurinji is a flower that blooms once in 12 years and Kodaikanal is probably the only place where we see it. Berijam Lake, Bryant Park, Kumbakarai falls, Perumal malai peak (highest, at 2440 mtrs), Chettiar Park, Silent valley view, the list goes on and on. The entire trip is a literal feast to the body and soul.
N.DEVARAJAN, MYSORE