Kodaikanal is perfect for a getaway from the moribund and busy life of cities. Tucked away in southern Indian state of Tamil Nadu, this hill station is a must visit for all. It's a popular destination for honeymooning couples but it can be as much fun to visit with your friends/family. Kodaikanal offers you a variety of places to visit and EACH one is unique. This is what makes it a VERY special place to visit.
ALSO READ:
Here's how we went about our trip from Chennai.
The State Transport Authority of Tamil Nadu has direct buses plying between Chennai and Kodaikanal. The buses are fairly comfortable with semi-sleeper seats and cost roughly Rs. 400 per journey. If one cannot find a direct bus, then one has to go via Madurai.
So a to and fro journey from Chennai costs just Rs. 800/-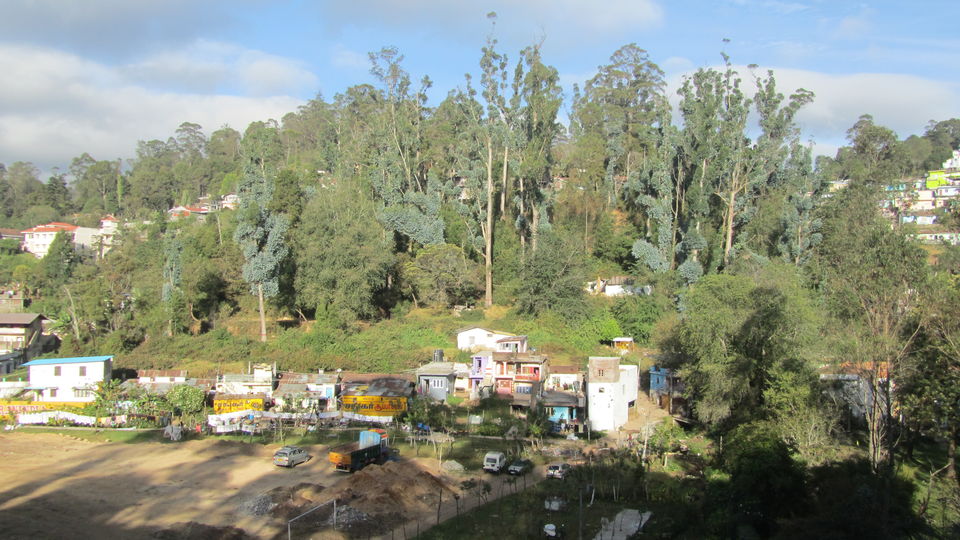 Accommodation in Kodaikanal : There are a lot many hotels and guesthouses available throughout Kodaikanal. One can choose according to their own convenience. We chose a hotel that was slightly away from the main town for some peaceful time with nature. We stayed at Hotel Spring Valley which was located at the foot of a small hill.
Places to Visit
Kodai Lake: This is the closest place to the main town. The lake has a circumference of about 5 Kilometers and has a road and a walking track all around it. There are boating facilities available at the lake and are worth visiting. Boats cost around Rs. 300/ 4 people for half an hour for peddle boats.There are food stalls present to satisfy your hunger needs as well with Kachcha(Raw) Mango , Pineapples,Omelettes etc.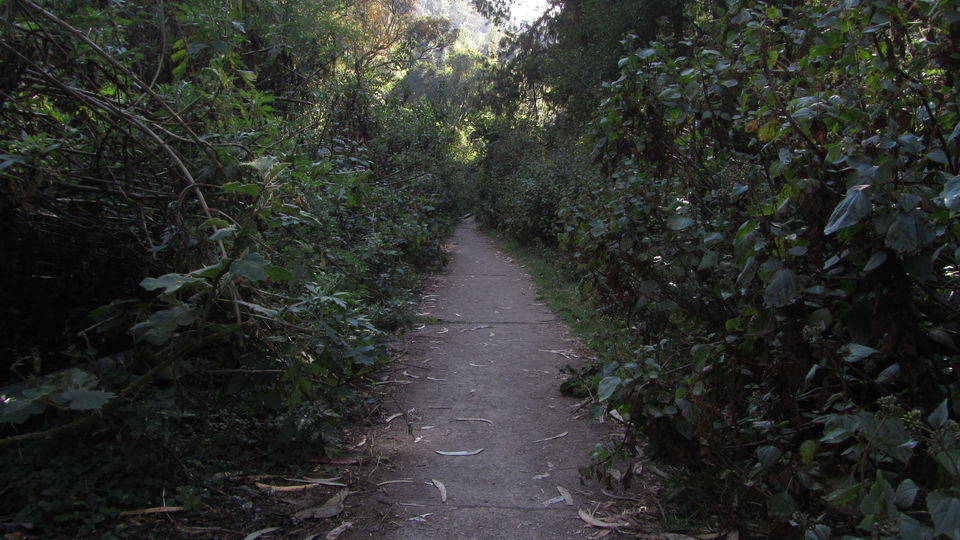 Bear Shola Falls: About 3km away from the Kodai Lake is Bear Shola Falls. Active mostly during the Monsoon, it was almost dry when we arrived here. But the fun part is one can actually trek to the top of the waterfall and reach it's source! The path to the waterfalls is extremely scenic with bushes and forest on both the sides.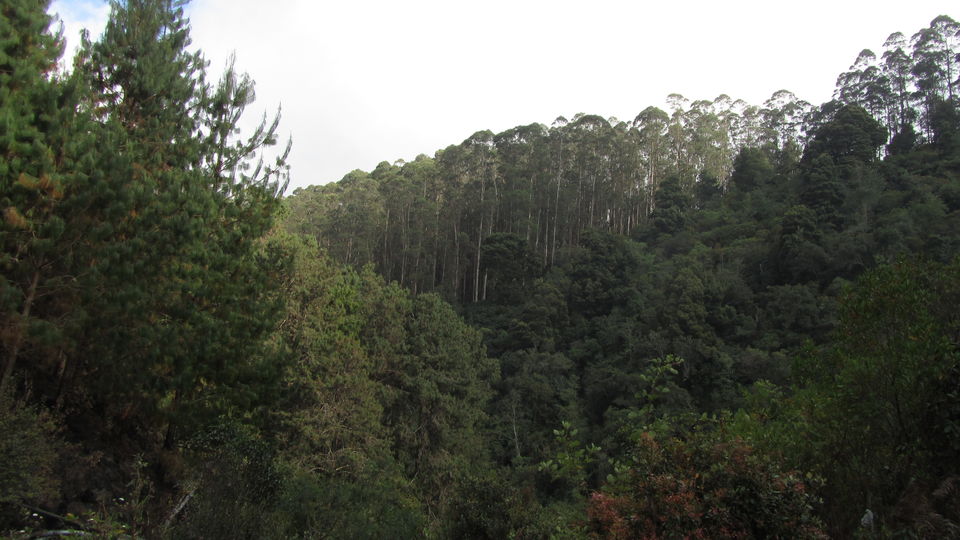 Coakers Walk: As the name says, it's a long path on the top of a hill and at a distance of roughly 2km from the Kodai Lake. The entry for it is Rs.10 per person. The walk gives you beautiful view of the town and the valleys. You can see foggy valleys from here, if it is monsoon, you will be lucky to see rains from a distance like we got to. A very nice place to just sit or have a stroll.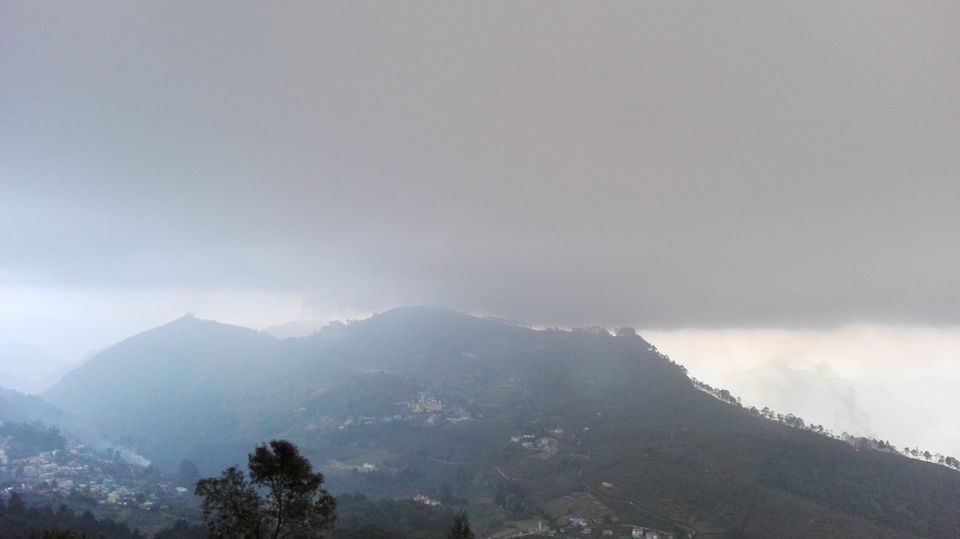 For the upcoming view points, it is recommended that you hire a cab or get a car as each point is at a very long distance from each other.
Kodai Lake View Point: This view point gives a beautiful aerial view of the Kodai Lake with hills in the backdrop. A very picturesque location and is well connected by roads. We'll let the photos do the talking here.
Moir Point: This is a VERY Scenic Point. It is at a height from where you can see clouds below you. The sight from this point is ethereal. The tips of hills can be seen emanating from between the cloud cover.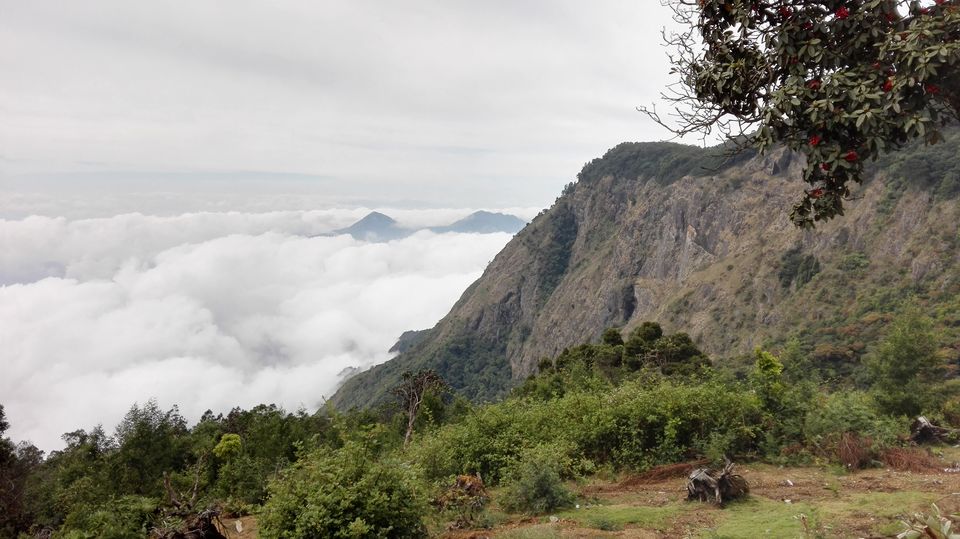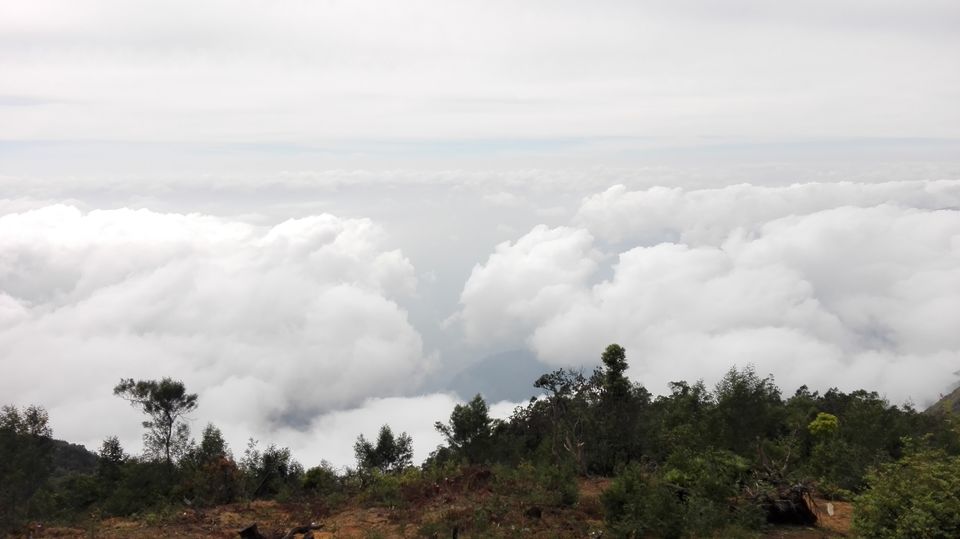 Pine Forest: This is a government controlled forest in Kodaikanal. As the name suggests, it has only pine trees. The ground is completely covered with the leaves and one can find so many pinus seeds lying on the ground. This place is extremely peaceful and one can find lots of butterflies flying around here.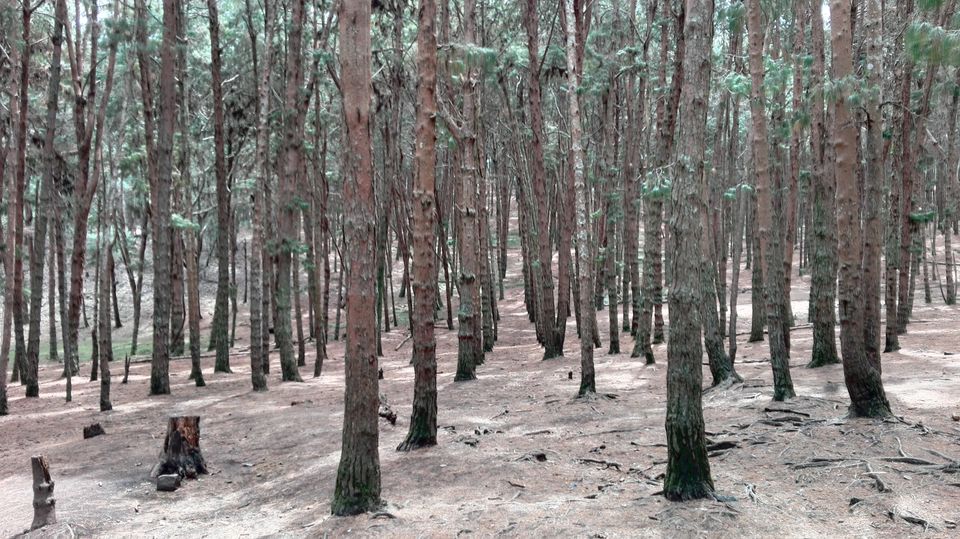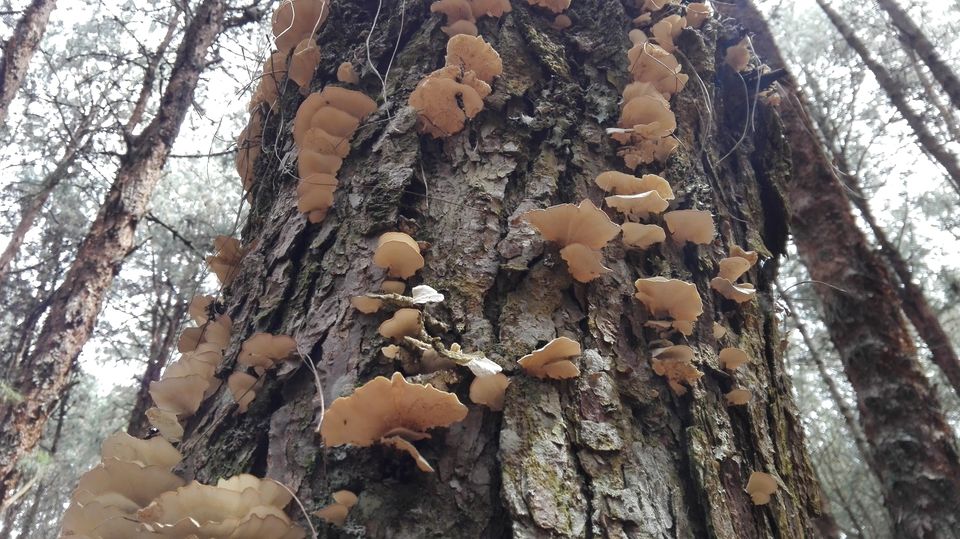 Guna Caves: Next we moved on to Guna caves. The caves were open until few years back. But now they have been shut off due to safety concerns. The view from the caves is similar to that of Moir Point. Guna caves are is filled with huge trees that have roots coming out of the ground. Quite a sight to watch! One can do mini-trekking by climbing on these roots.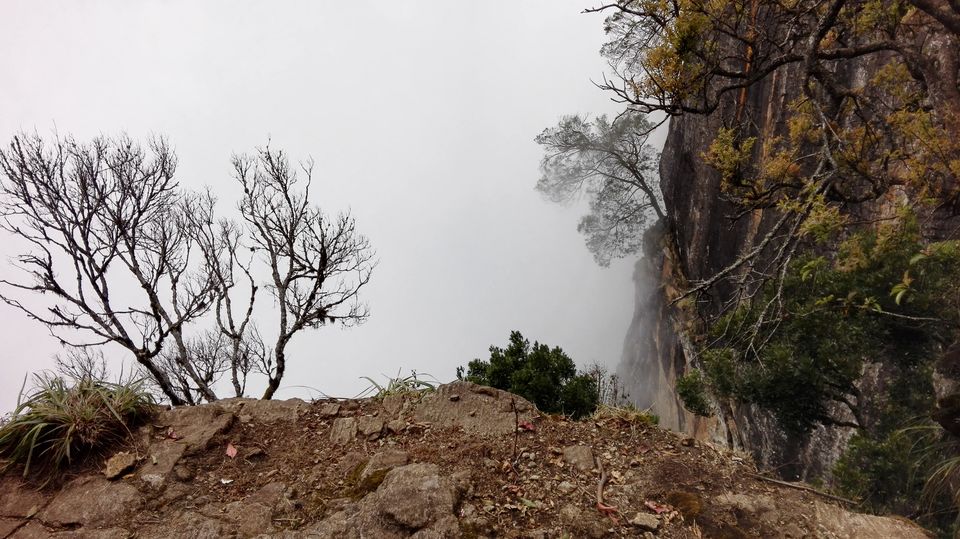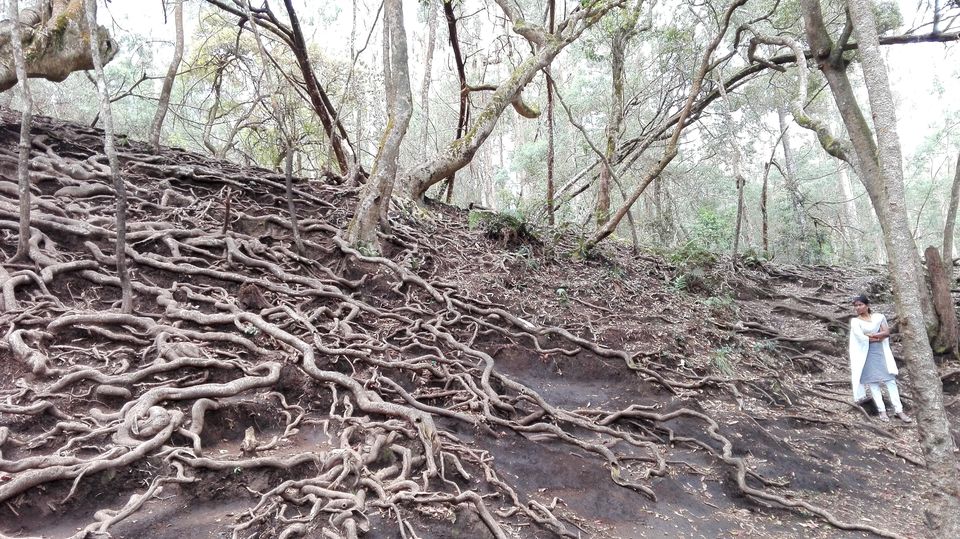 Pillar Rocks: From this point one can see two rocks standing as if two pillars are there. When we visited the place the point was under renovation and the rocks were covered with clouds.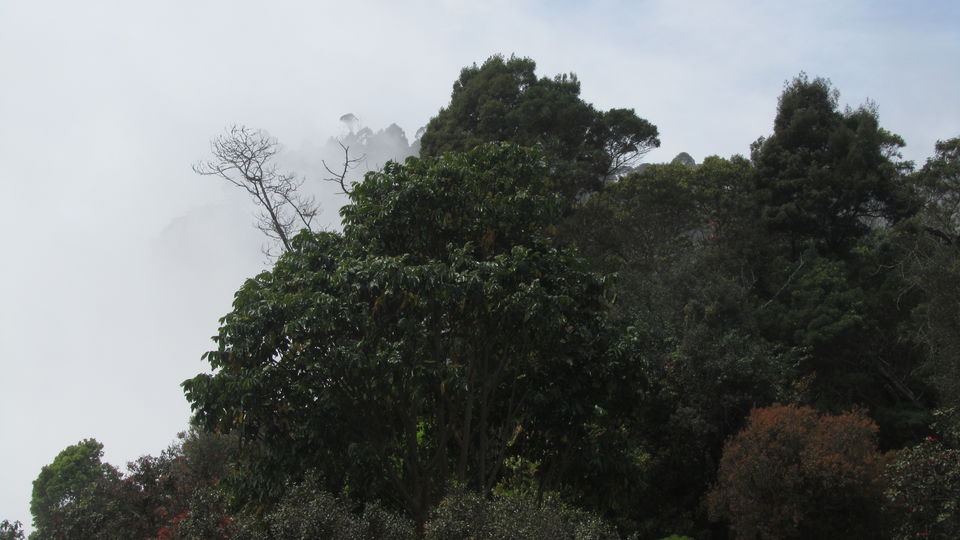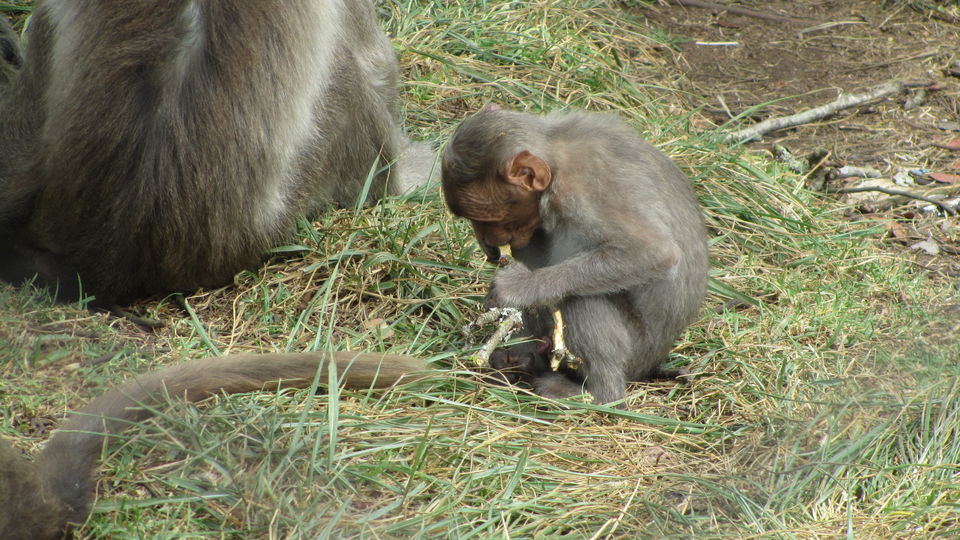 Green Valley View Point: Formerly known as Suicide Point for obvious reasons. To reach this point you have to walk through a market where you can get attractive goodies to take back home from your trip. This point had ZERO visibility when we reached here and we could just see a white cover of clouds and a few monkeys!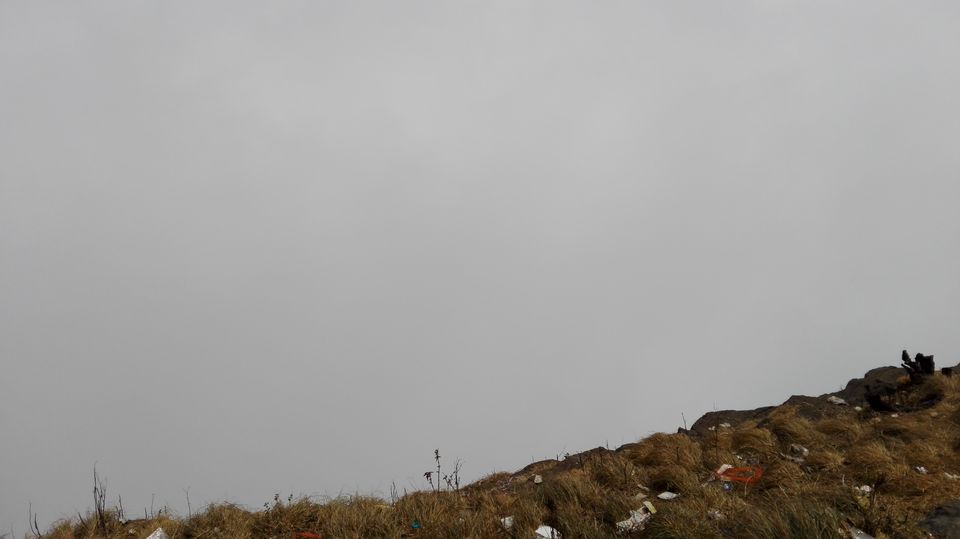 Liril Falls: Named after the famous soap Liril whose advertisement was shot here, these are small cascade waterfalls. Most people visit the falls and return. We decided to explore this region. Behind the falls is a hill that can be trekked with some effort. The view of the city from there was worthwhile. PS: Be careful, you may encounter some unwanted insects here.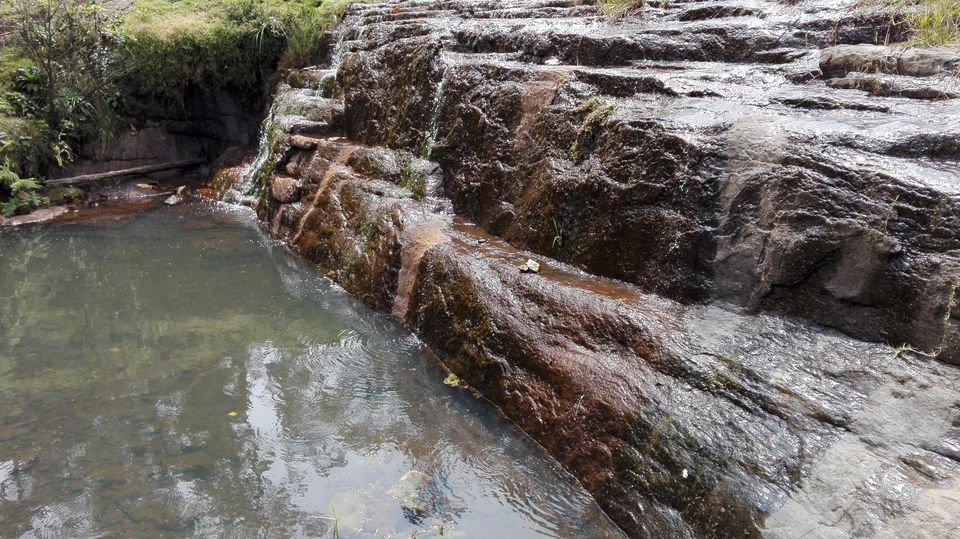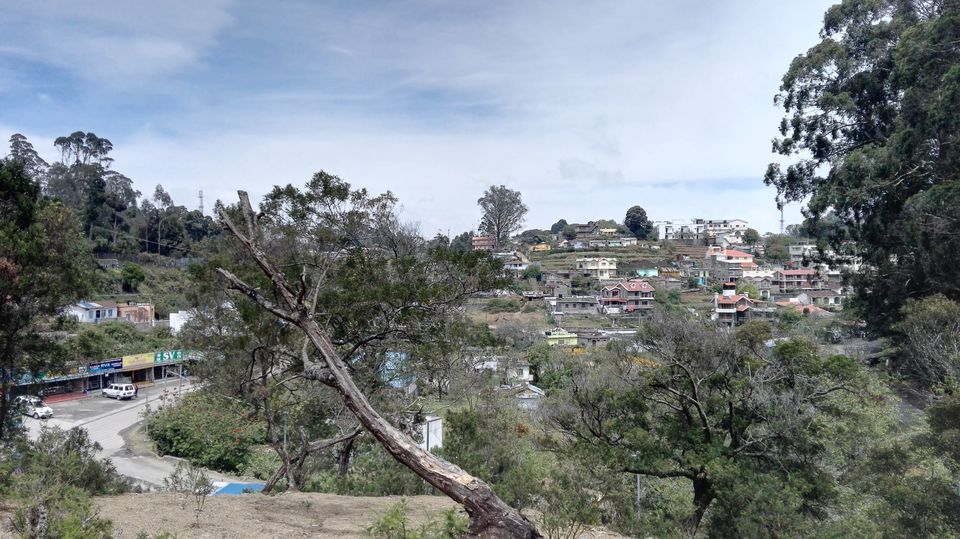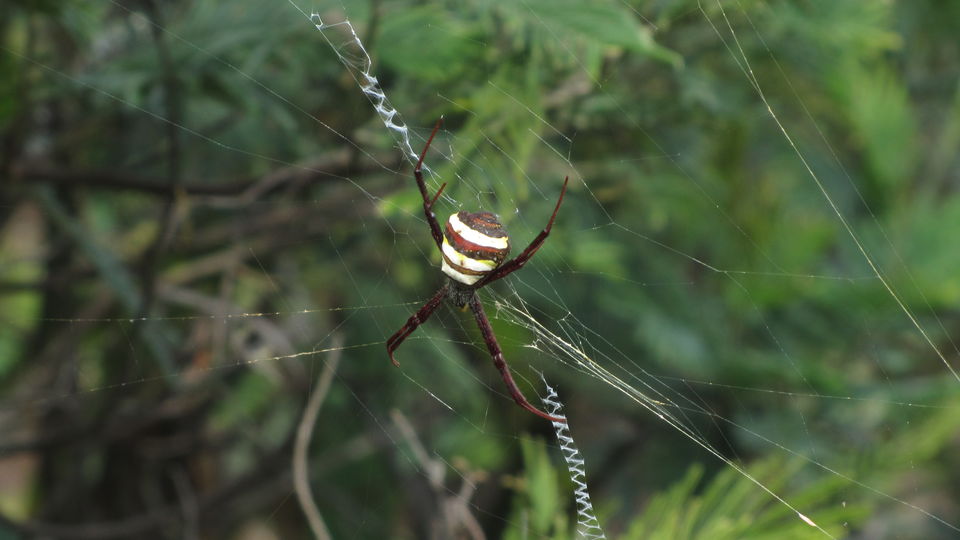 Silver Cascade Falls: These falls are located at quite a distance from the town. The road to the falls is fun to travel on due to the steep descent and hairpin bends. This waterfall is the highest among the ones we encountered in Kodaikanal. And unlike other falls, this one had good flow of water even during off-season, the waterfalls experiences enormous flow during monsoons making it an amazing sight to witness.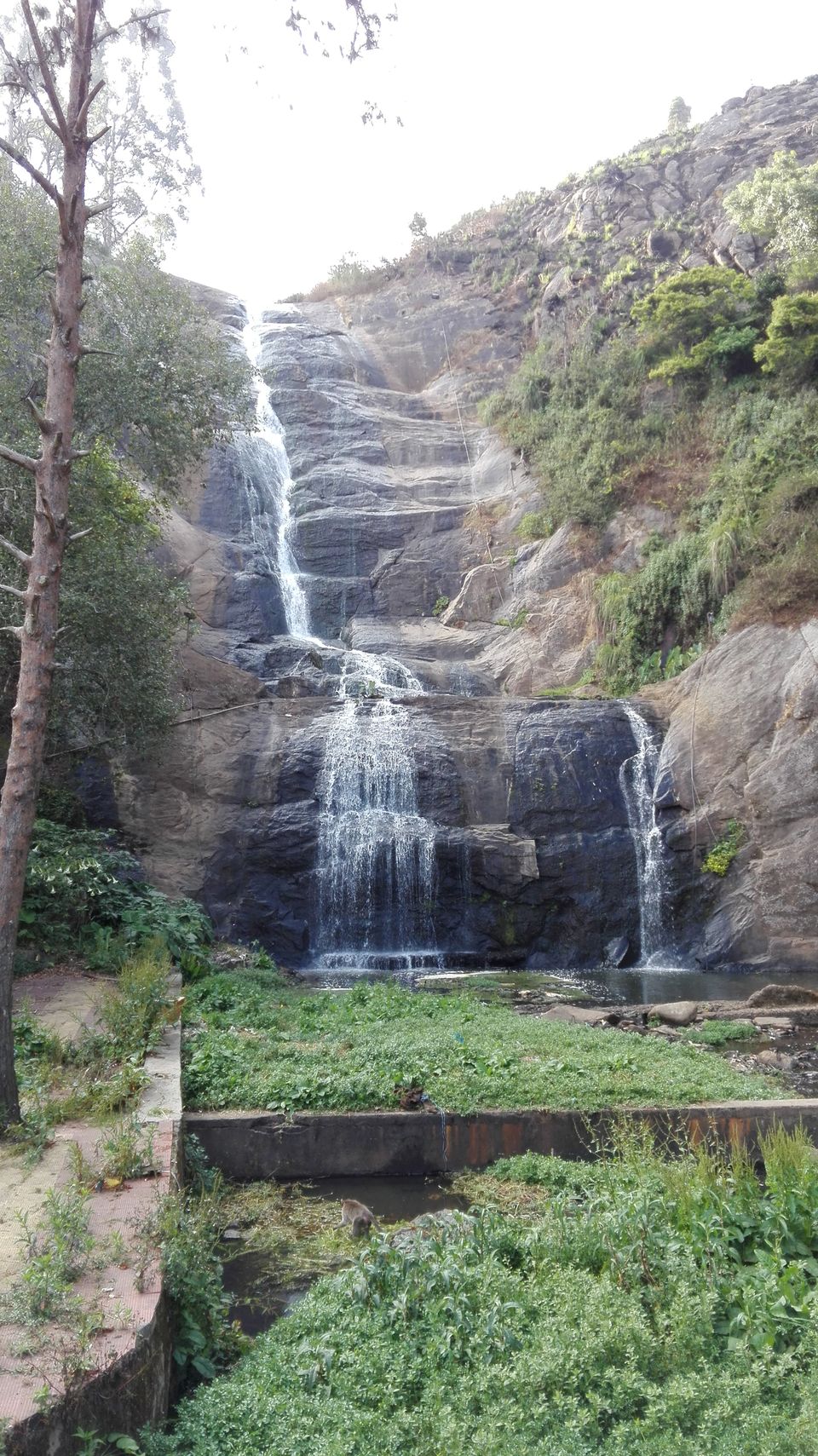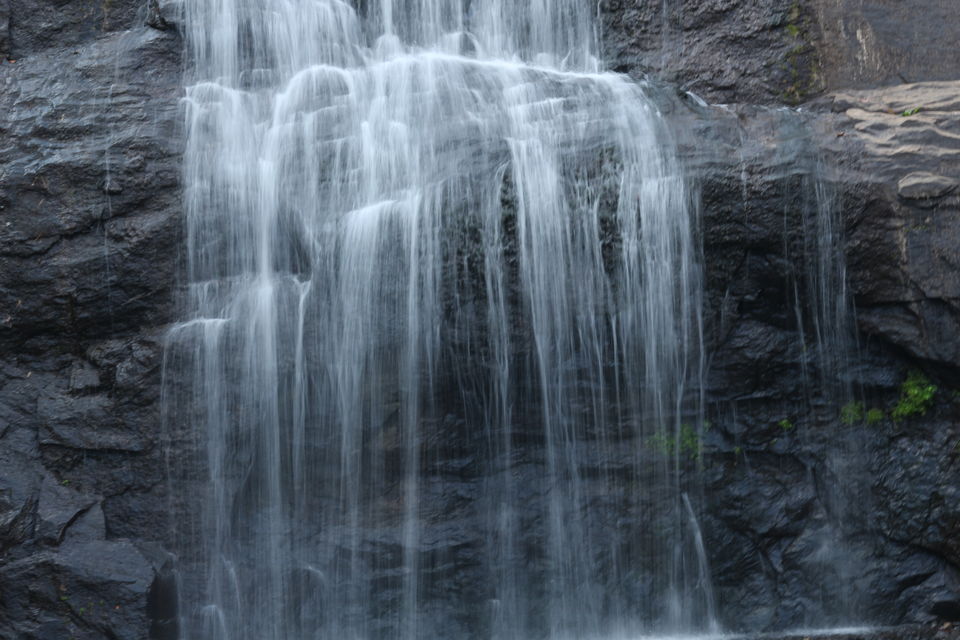 After visiting all these points, we decided to go back to Kodai Lake for some good old cycling time. YES! Cycles are available for renting on hourly basis. Roughly costing Rs.50/hour, one can bargain and get a better rate. The road around the lake and the surrounding regions is worth exploring. We decided to stray away from the lake circumference and explore the surrounding areas and it DEFINITELY worth it!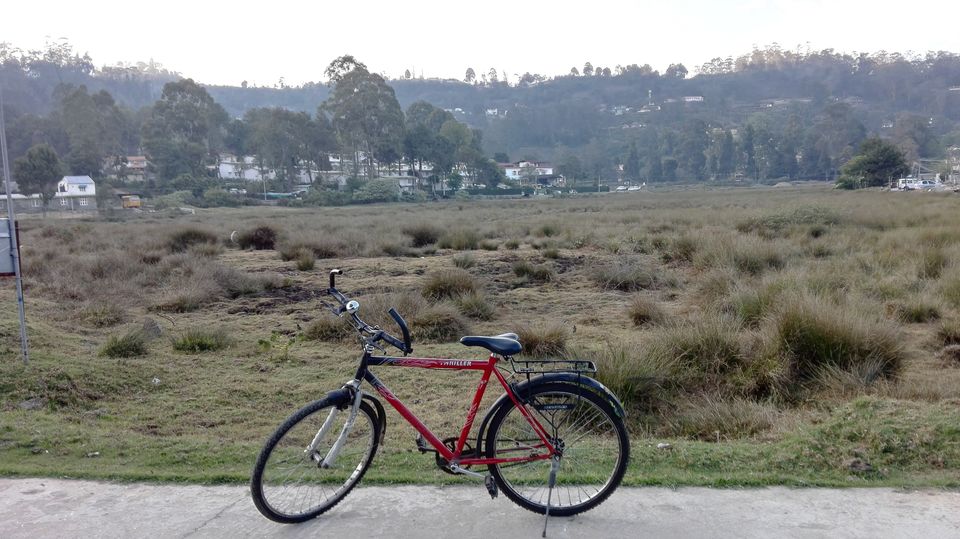 The skies of Kodaikanal are very clearly visible and are dotted with stars.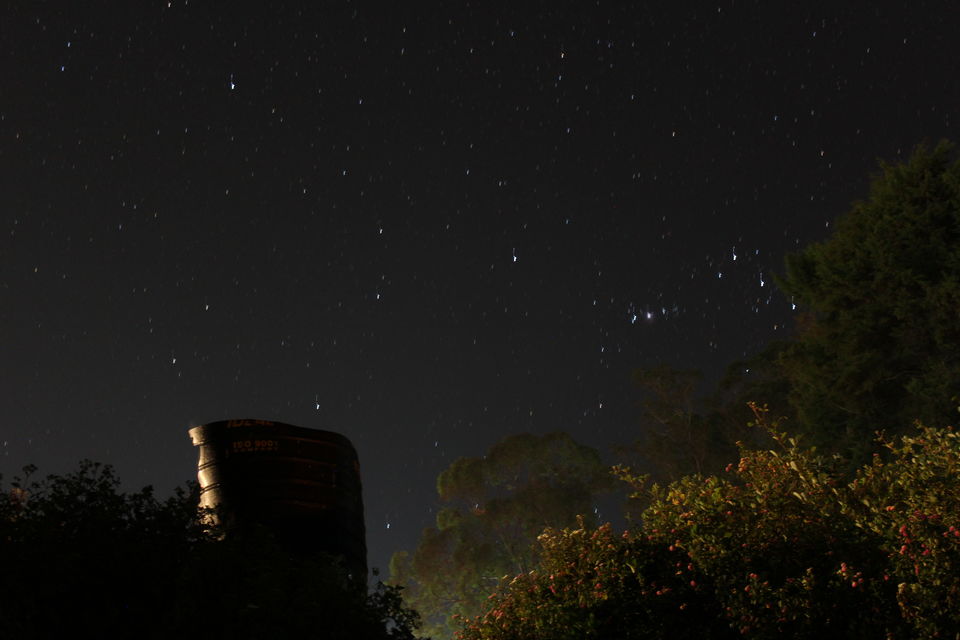 The next morning, we checked out and left for Vattakanal, which is a few kilometers away from Kodaikanal and is also called the "Little Israel Of India". Many people just visit Vattakanal for a few hours and return, but very few choose to stay overnight there and that is one experience that is unparalleled.
For any queries, feel free to comment.