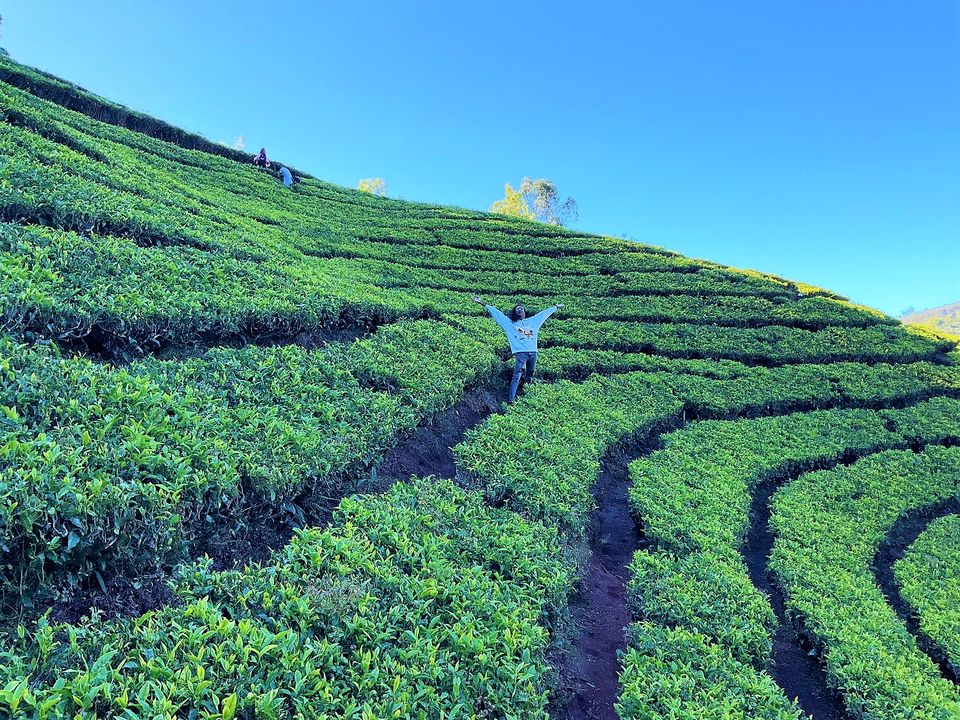 Most hill stations are famous for their Tea estates and Coffee plantations. Ooty is no exception for that popular factory with exceptional and exclusive scenic views of greenery. That's the very reason, many movies capture them beautifully to elevate their cinematography. But when you visit those tea estates, you feel completely authentic both with the filmy flavour and aromatic nature of such plantations.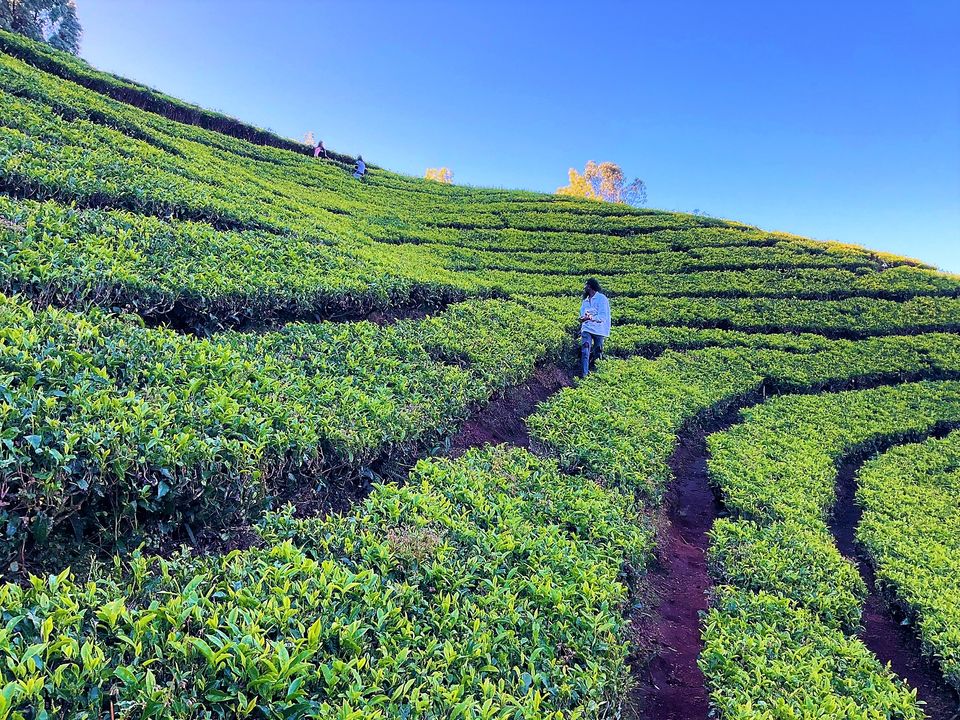 On the first day of our Ooty trip, after exploring the highest altitude of Doddabetta peak, we thought of visiting one of the famous tea estates of Ooty. Even though we were running late for almost two hours according to our plan, we didn't skip the visit to this tea estate that is near Doddabetta Peak, also the most visited one, the tea plantations of Udhagamandalam. It is on the Lovedale road of Fern hill which is on the way towards Lovedale Lake.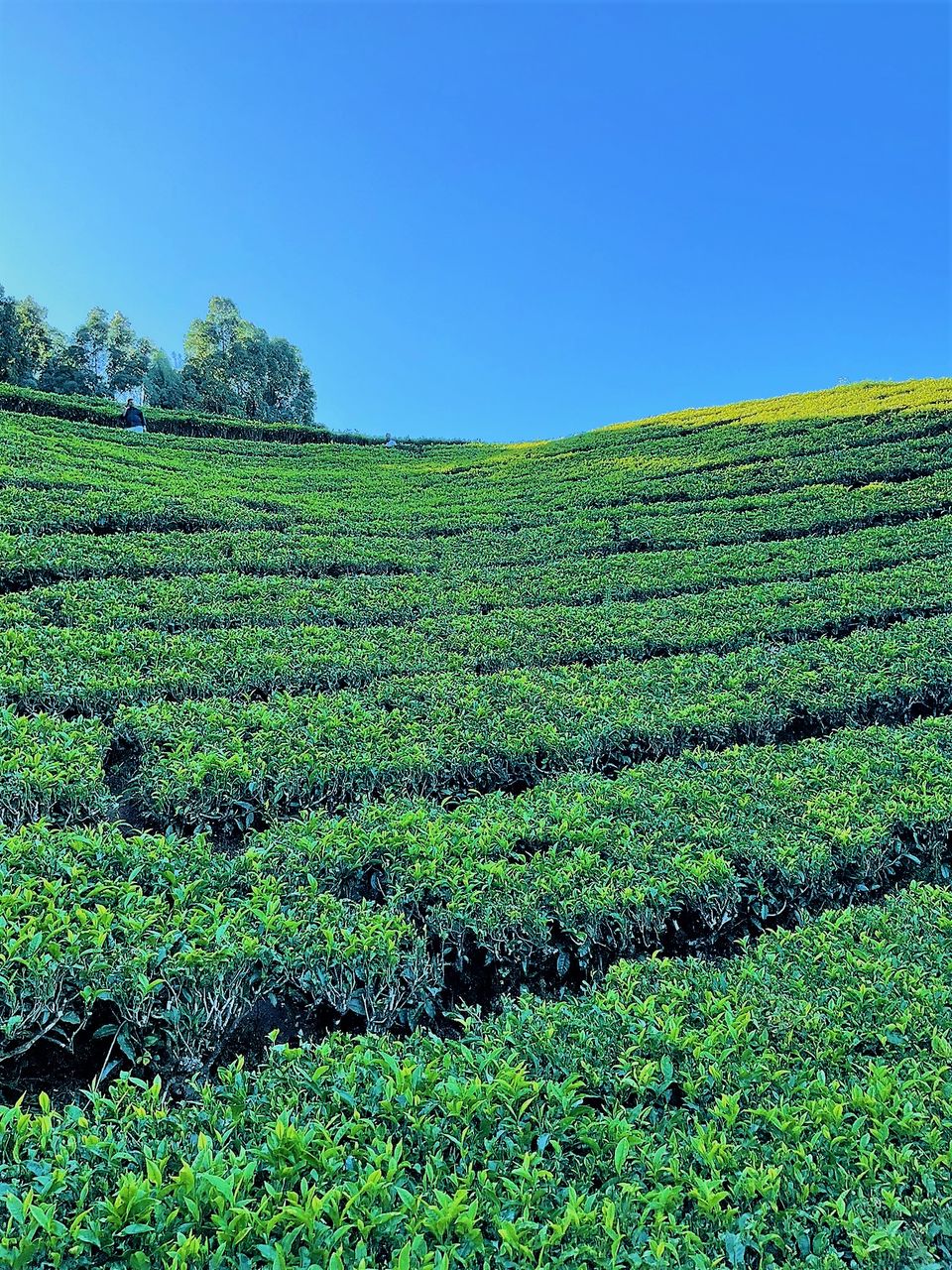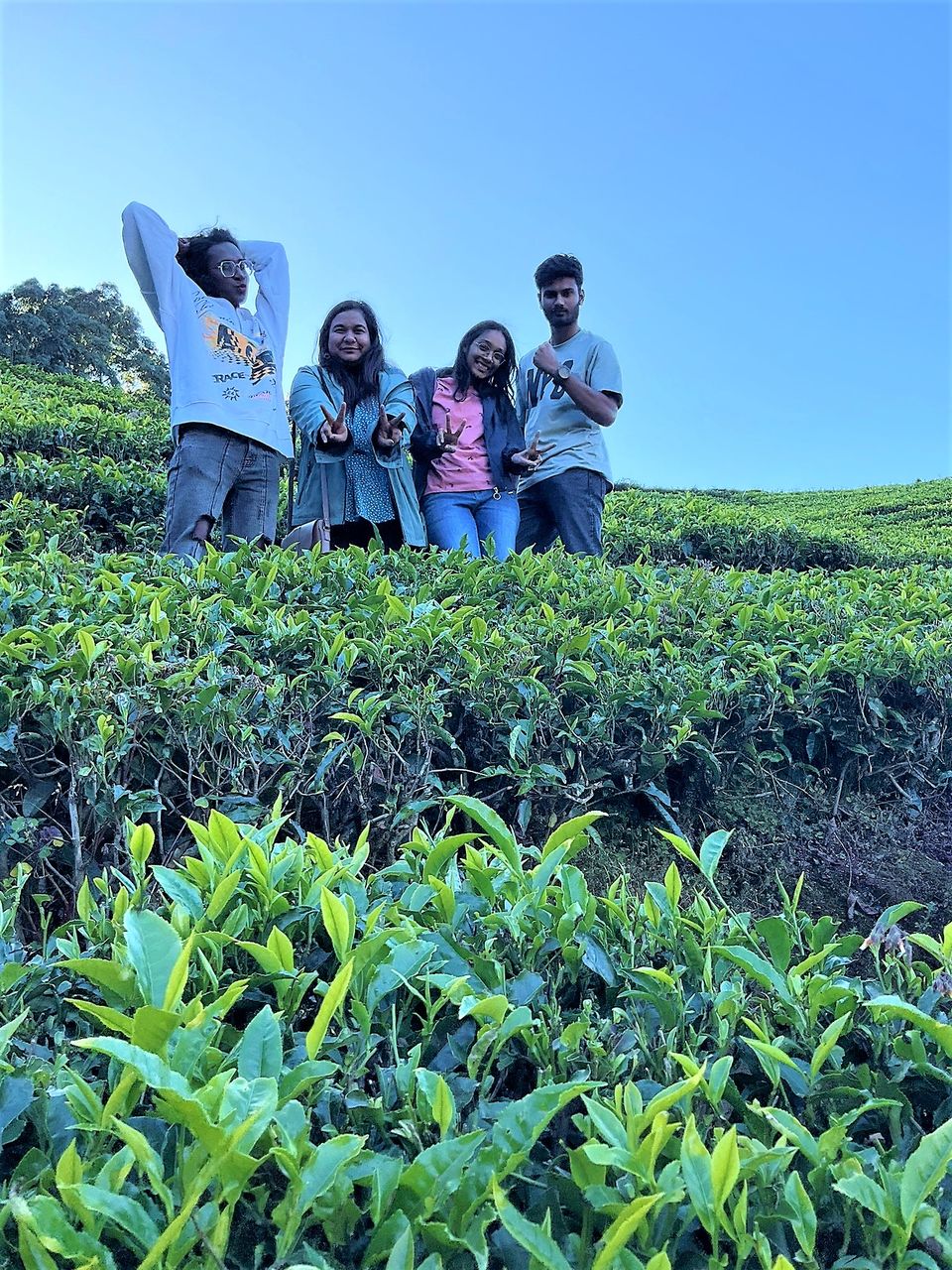 Every tourist attraction has an entry ticket and here also we have paid 20 rupees per person to enter the huge tea plantation. The best part is this particular estate is well connected to the roads and you don't have to go on the farm roads. Generally, plantations adopt terrace farming techniques as it looks exquisitely beautiful on the whole, especially when you take a moment and observe the whole plantation from the down to the up. That was what I did soon after I entered the tea estate.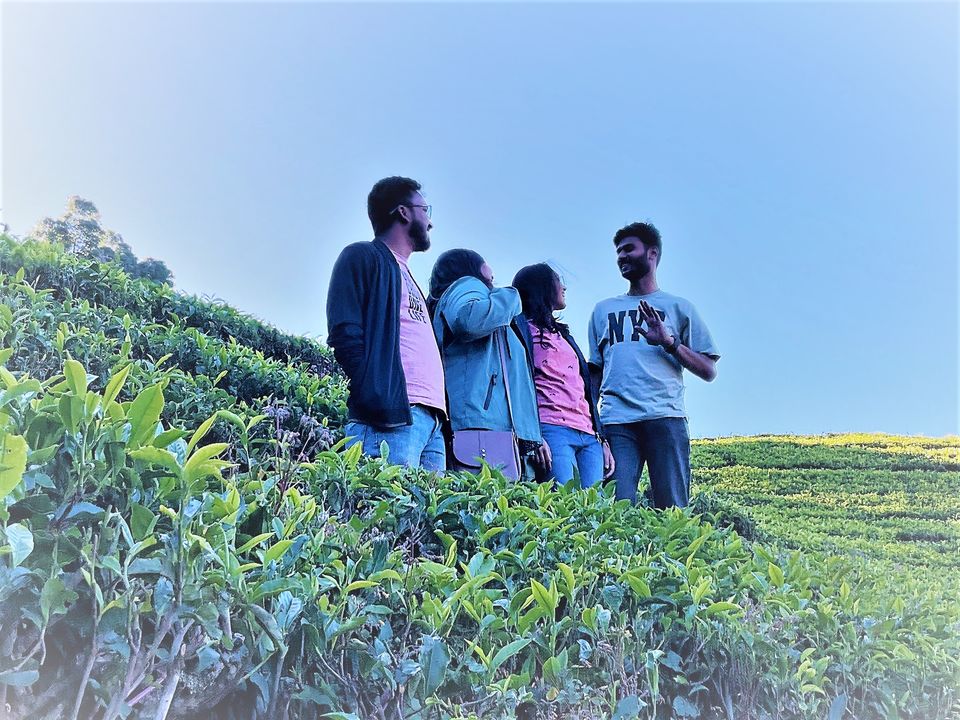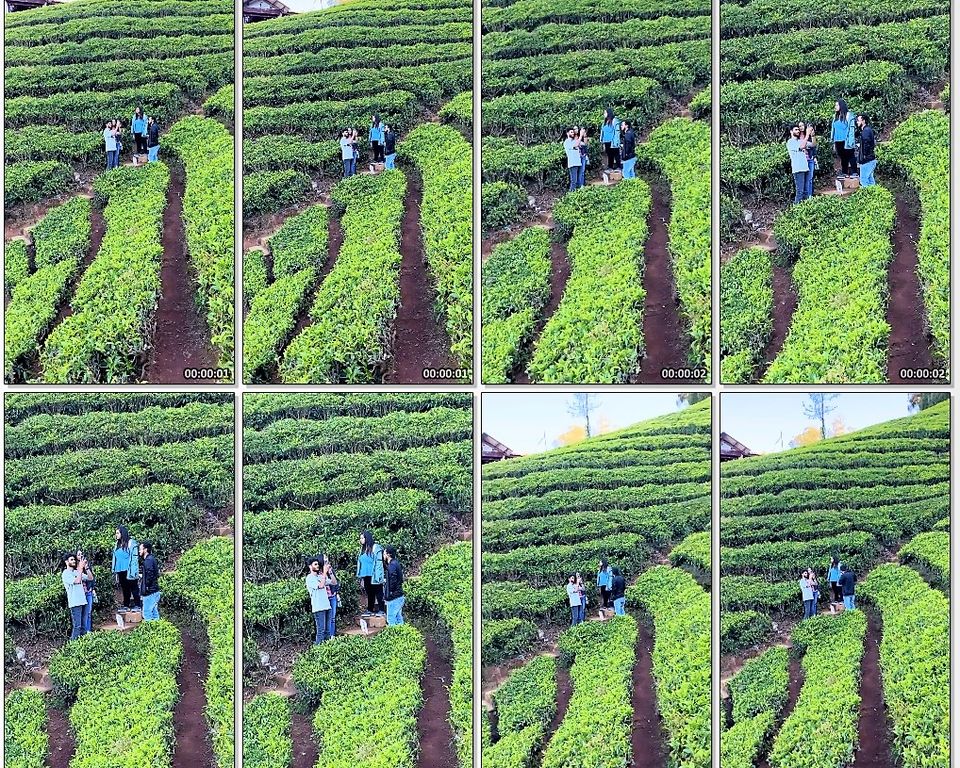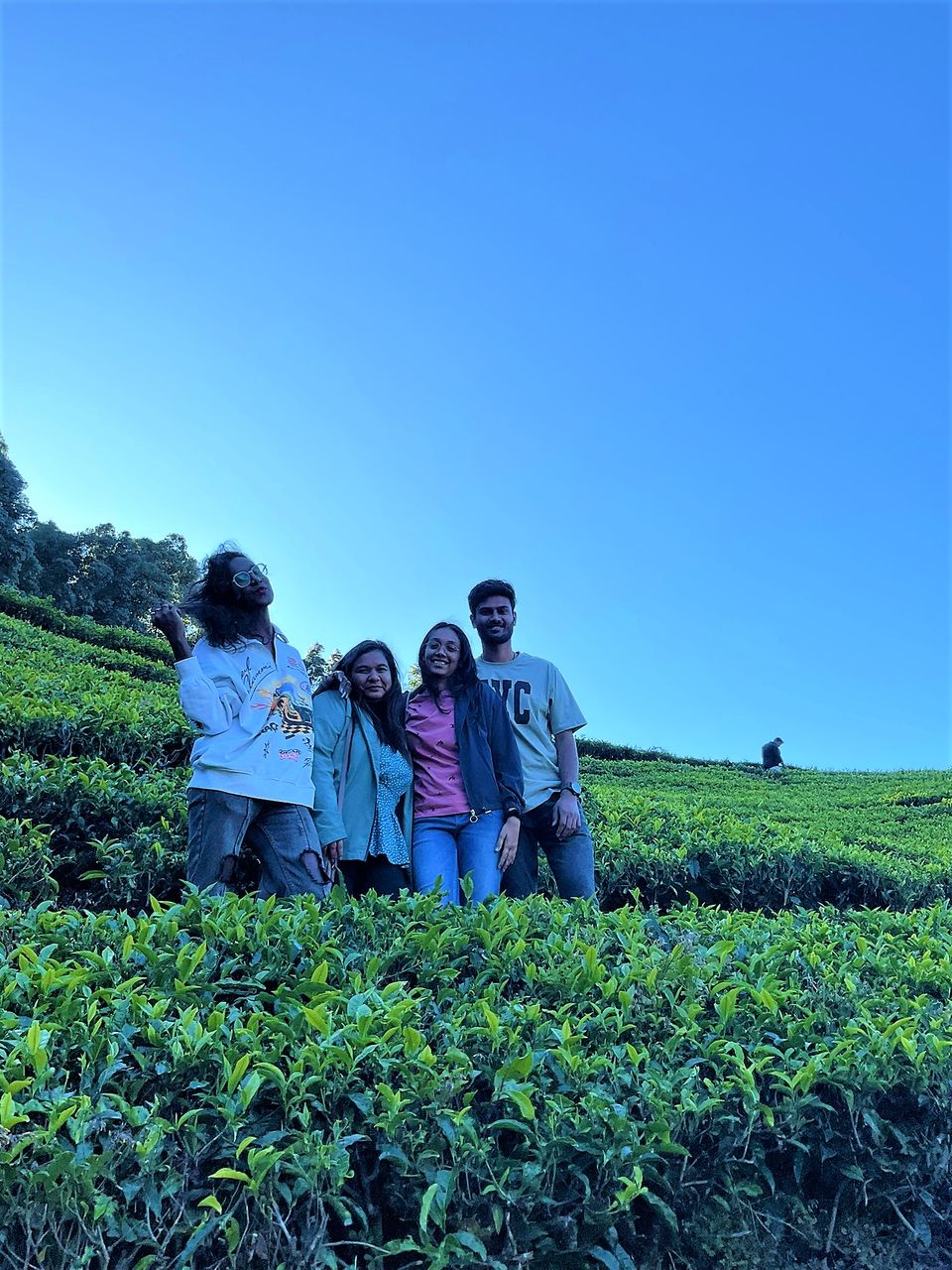 On one side there was the hill range of Nilgiris and on the other side was this tea estate with a state highway running through in between, trust me the geographical location itself was beautiful enough. But here comes the challenge it isn't easy to explore tea and coffee plantations because of their terrace methods. One needs to focus on the earth rather than on their phone. Even though it looks beautiful, one shouldn't forget the danger thread because you can easily fall and roll down if you take one wrong step here and there.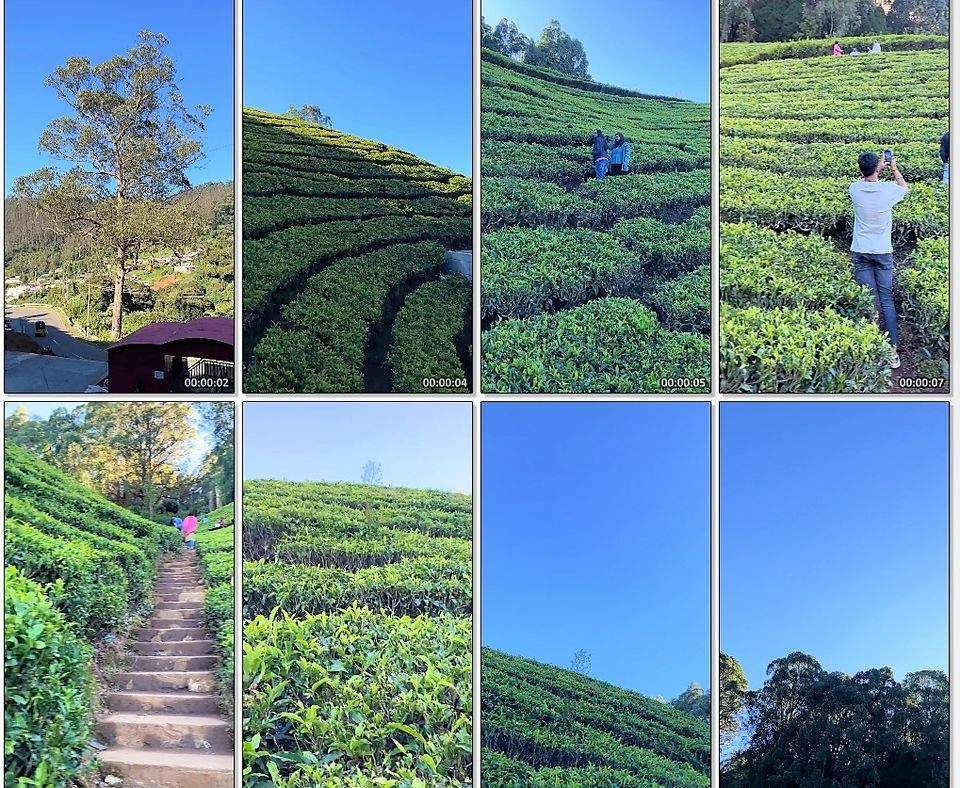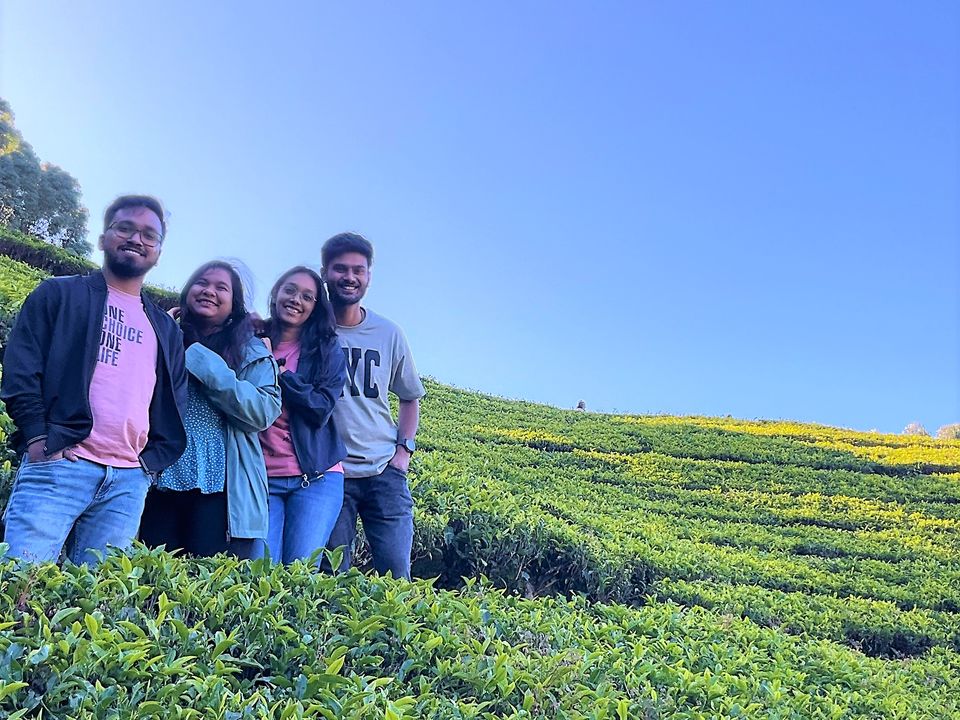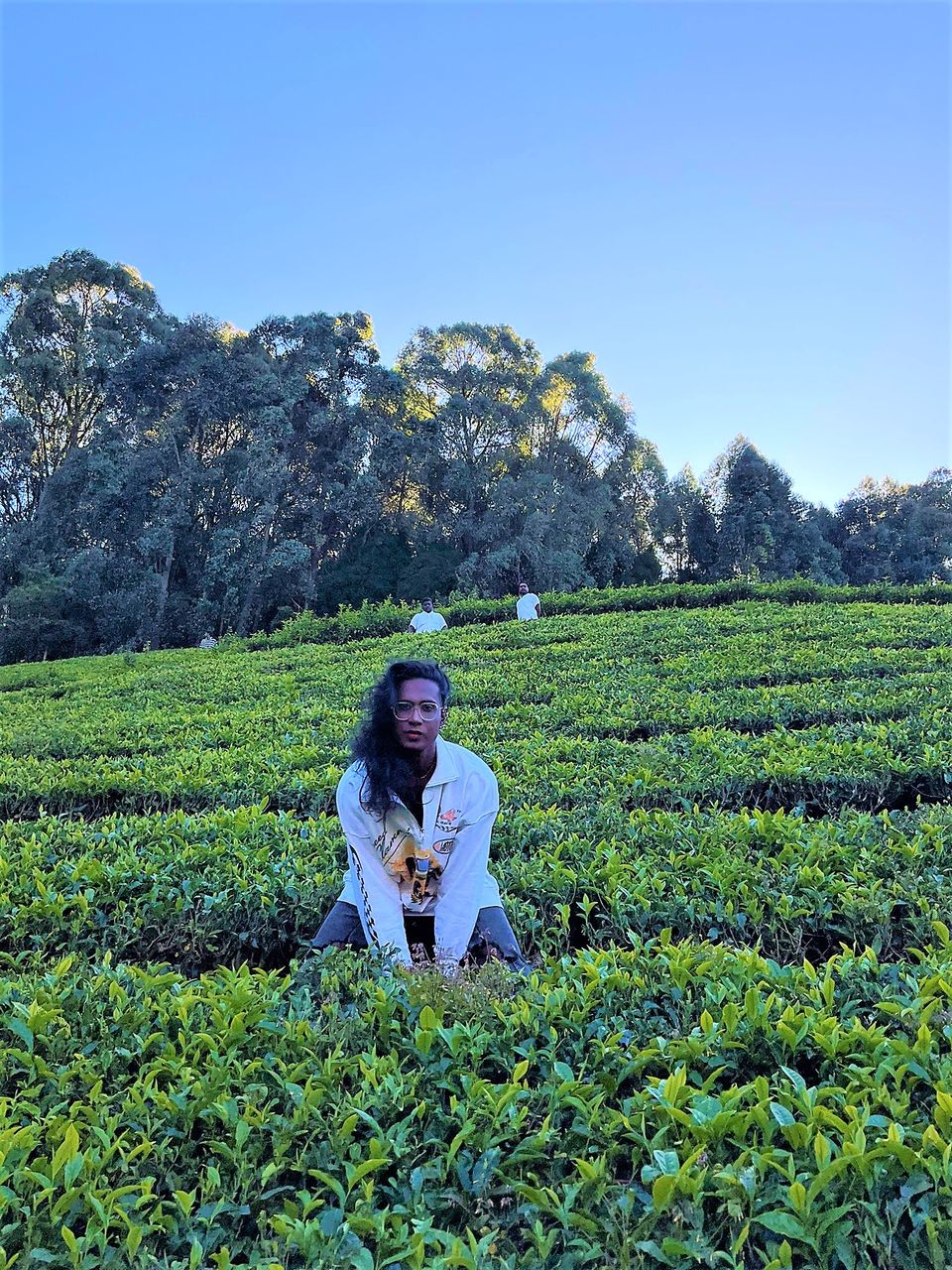 So I suggest you be cautious and conscious enough with your steps, clothes and the space between each row of tea plants. It takes proper maintenance and pruning to keep those plantations well and useful. So if you ruin it, those leaves may not be eligible for making tea. This is the very reason why not every tea estate allows visitors, especially the private ones with resorts. This one is maintained by the localite itself and open for all kinds of shoots, of course with particular photoshoot packages though.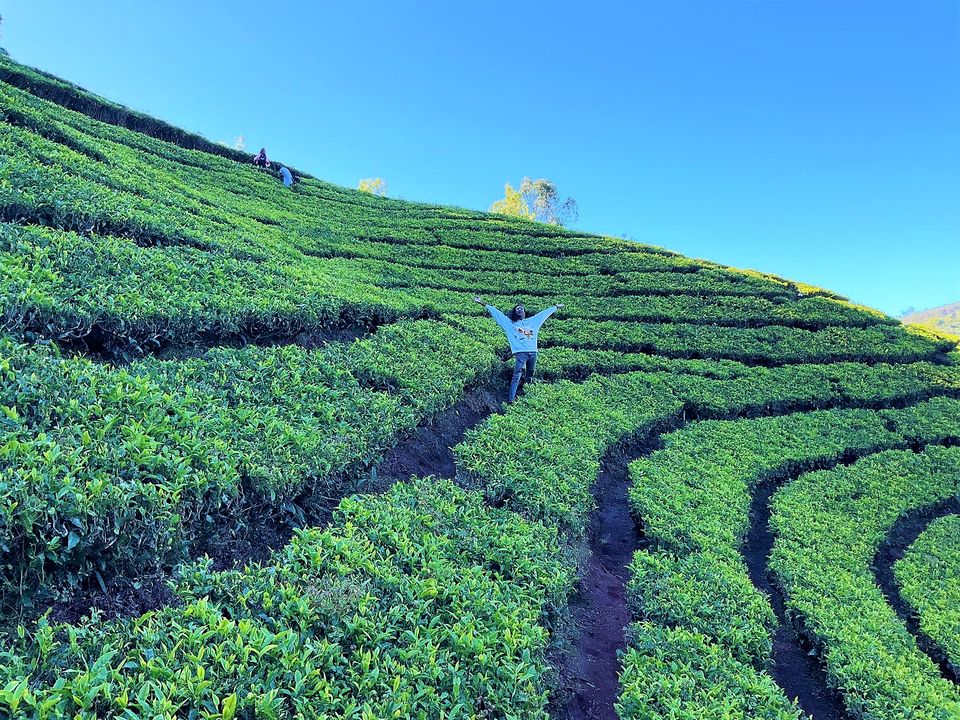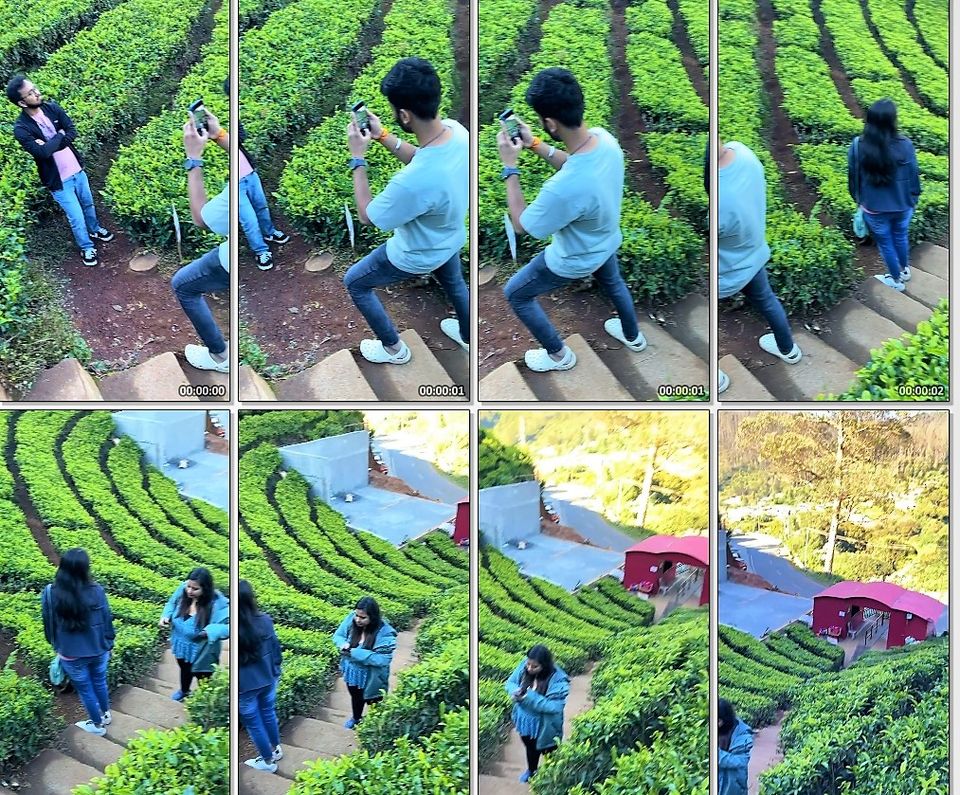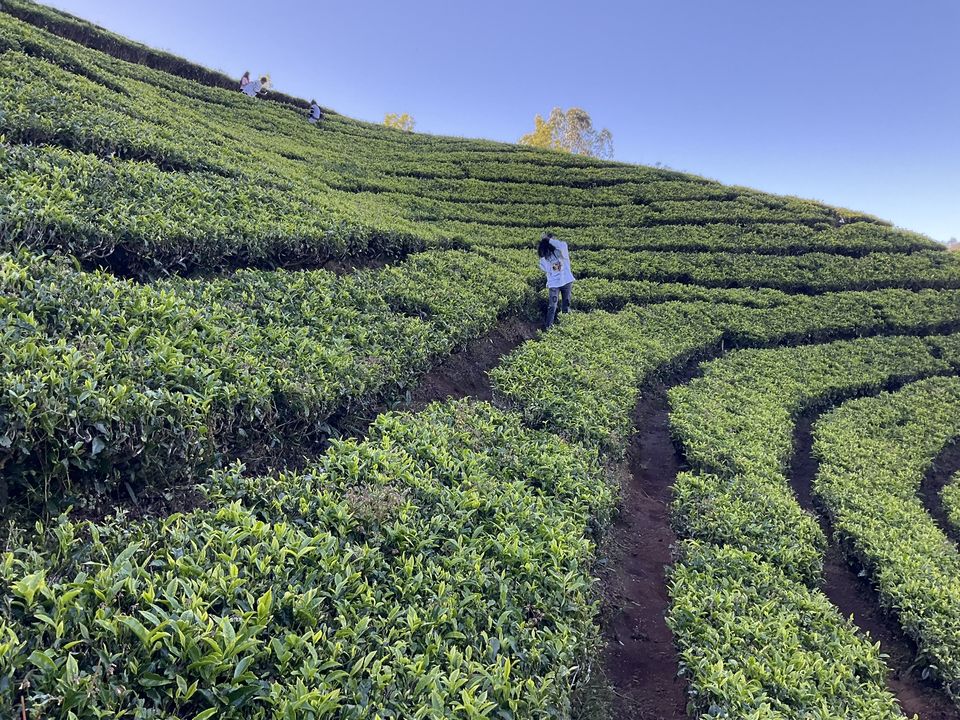 When my pals were already exploring the topmost rows of the plantations, I was still at the down rows, observing the space patterns, collection patterns and the whole maintenance required for harvesting tea. Plus, different types of tea leaves. While exploring I bumped into a tourist photographer who was providing typical hill station tribal costumes for visitors so that they could get clicked by him for a particular charge of some fare for various sizes of photos. You can see this phenomenon in almost every tourist spot in Ooty. It's fun though but we have already carried enough gadgets to capture ourselves.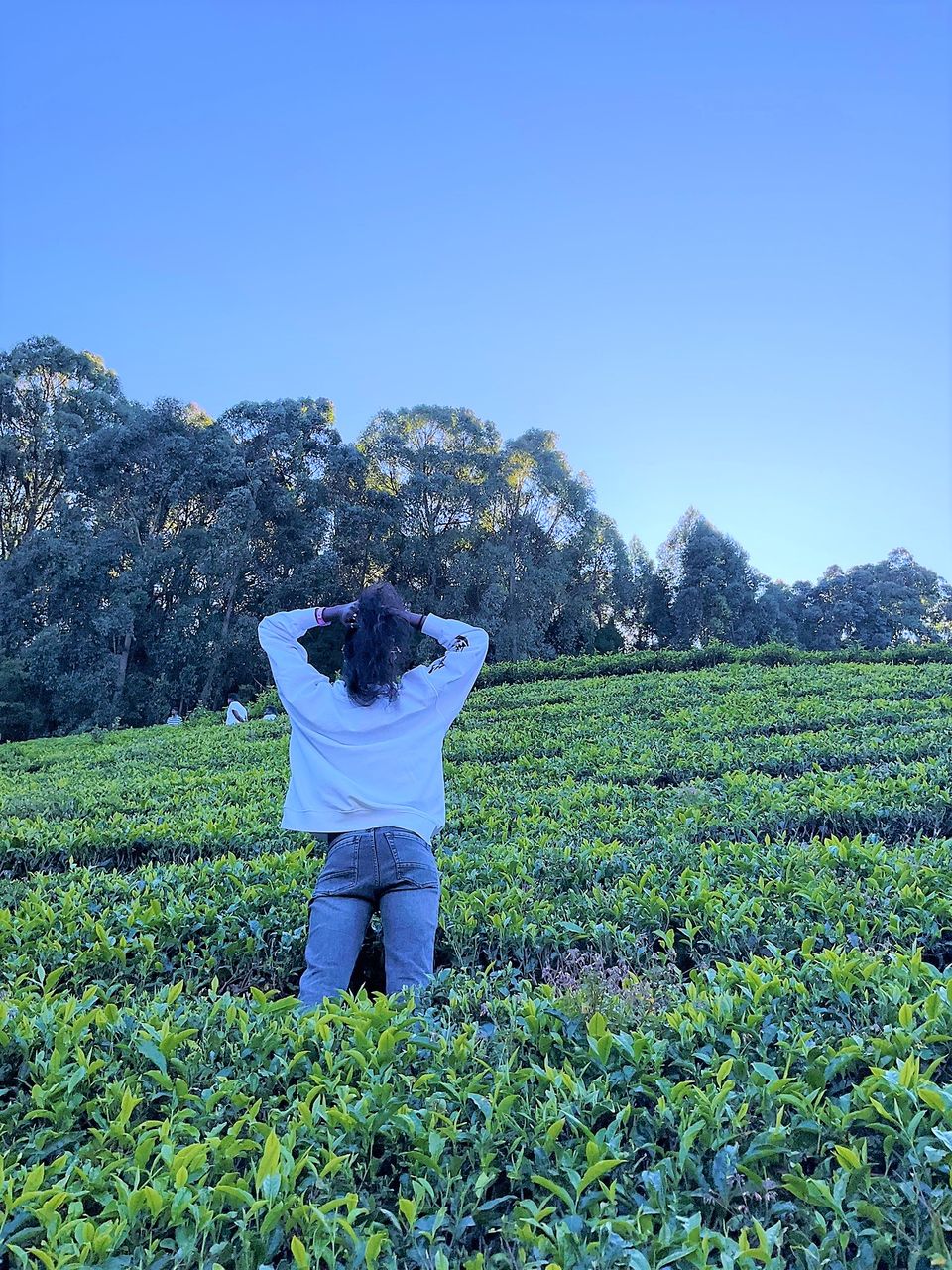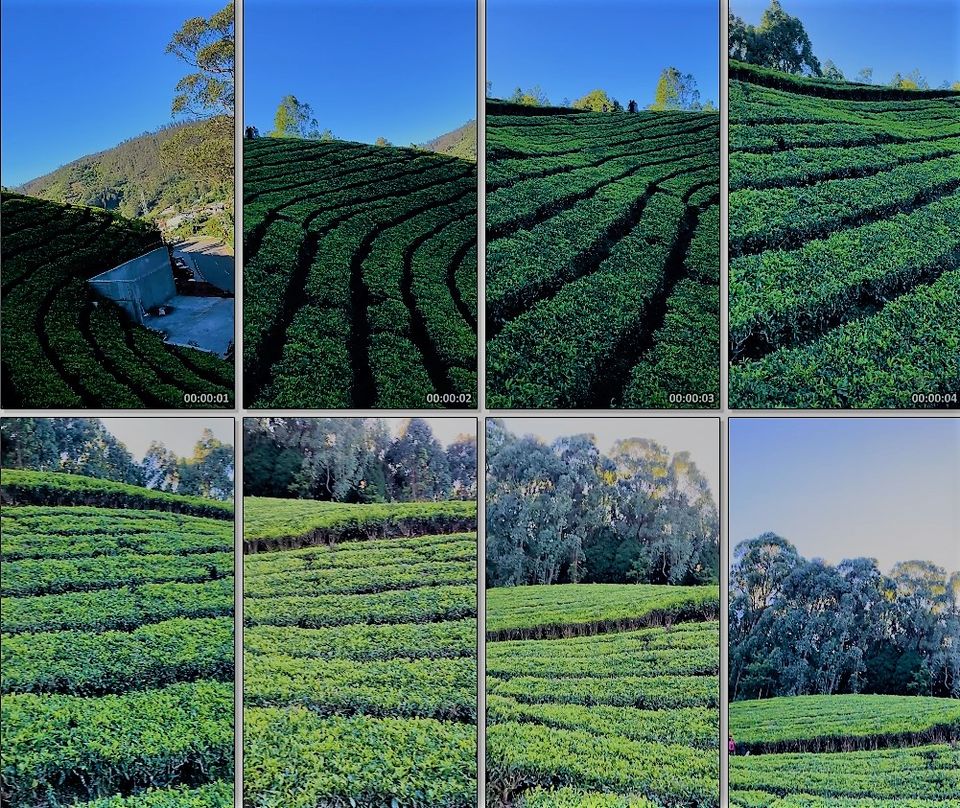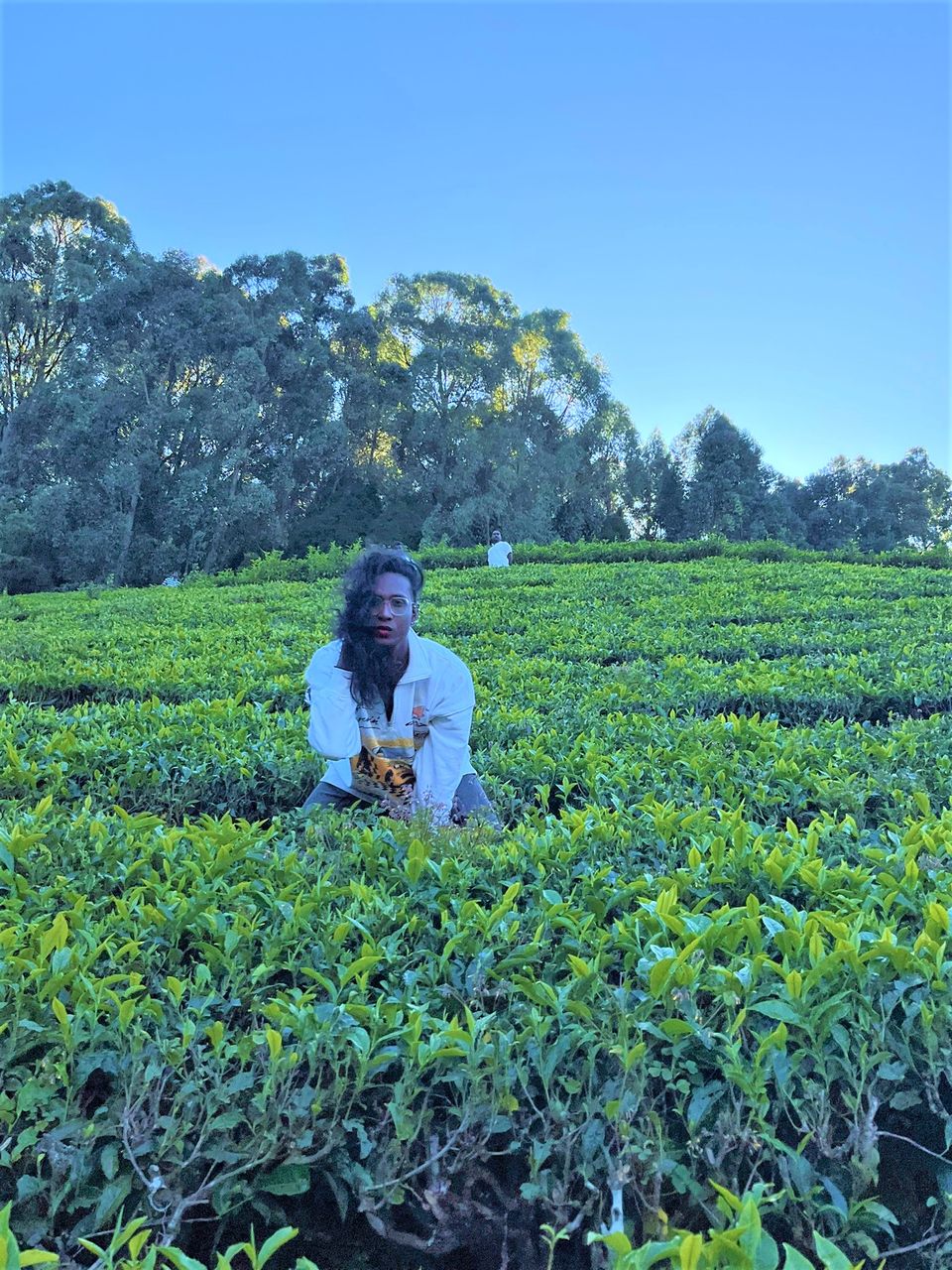 So, after exploring the tea plantation completely, we started getting clicked with those amazing filmy backdrops with blue sky, black mountains with dark green pine trees and hugely spread green tea plantations. That scenic view itself looked heavenly and like lost angels, we all captured ourselves, singles and groups till we got exhausted of our faces. But I wasn't tired of the nature around though. Also, one can get a cup of tea after visiting the whole tea plantation. They give you as a complimentary to make you savor your taste buds with the tea that's made out of the authentic tea leaves from this very plantation.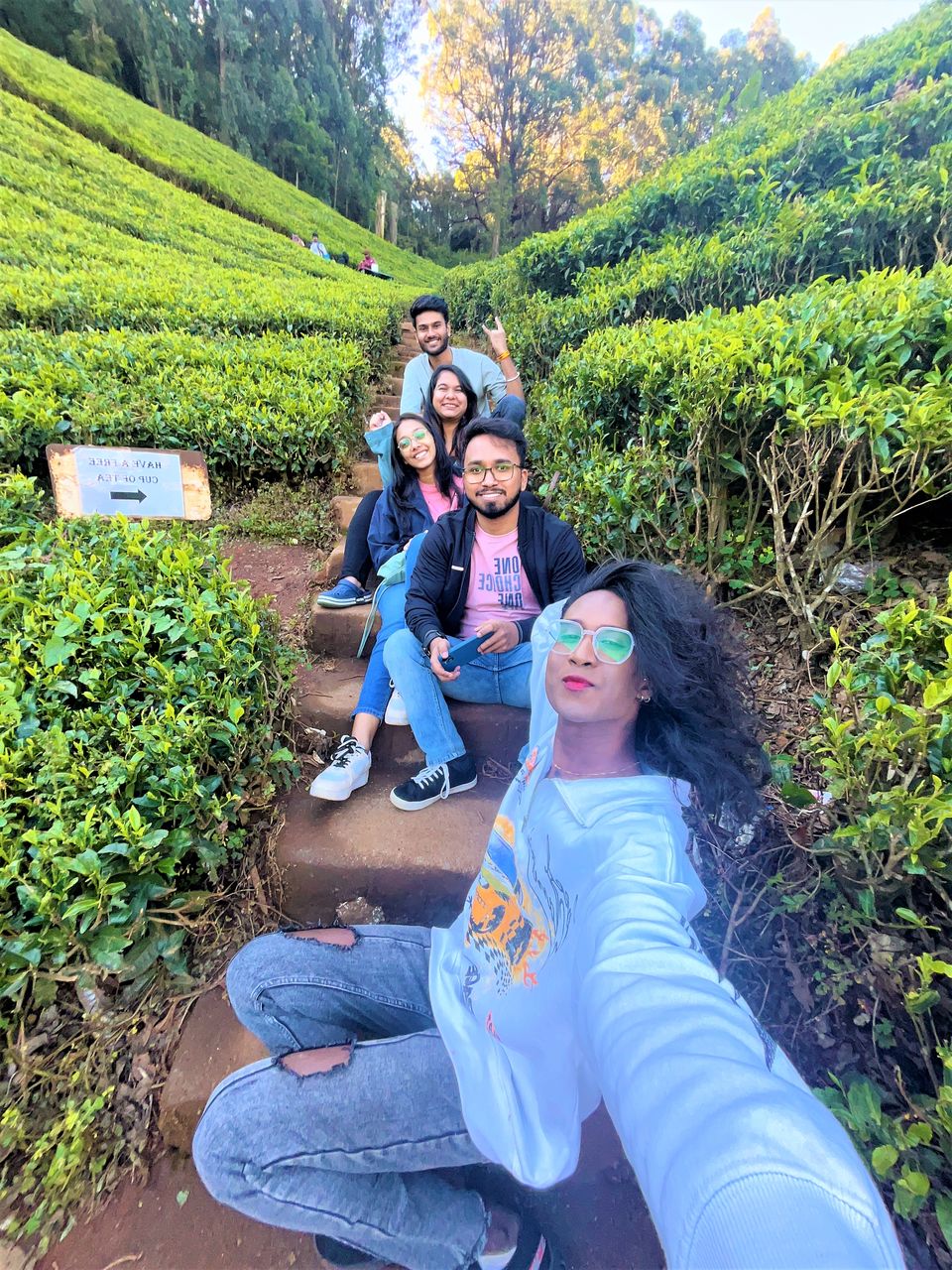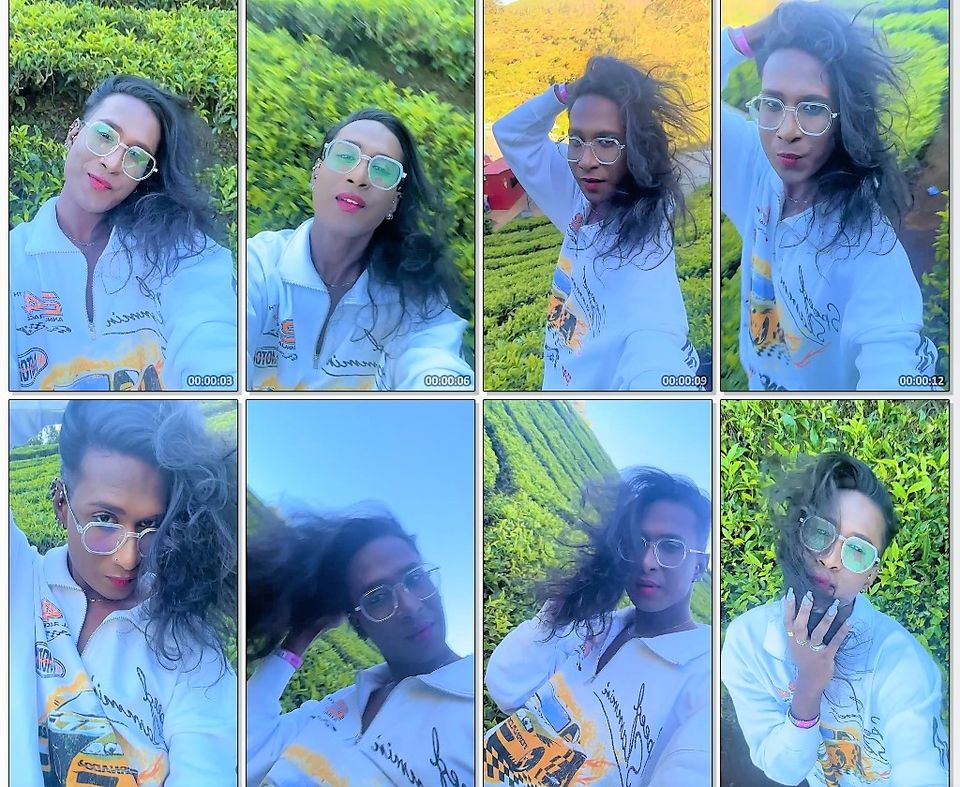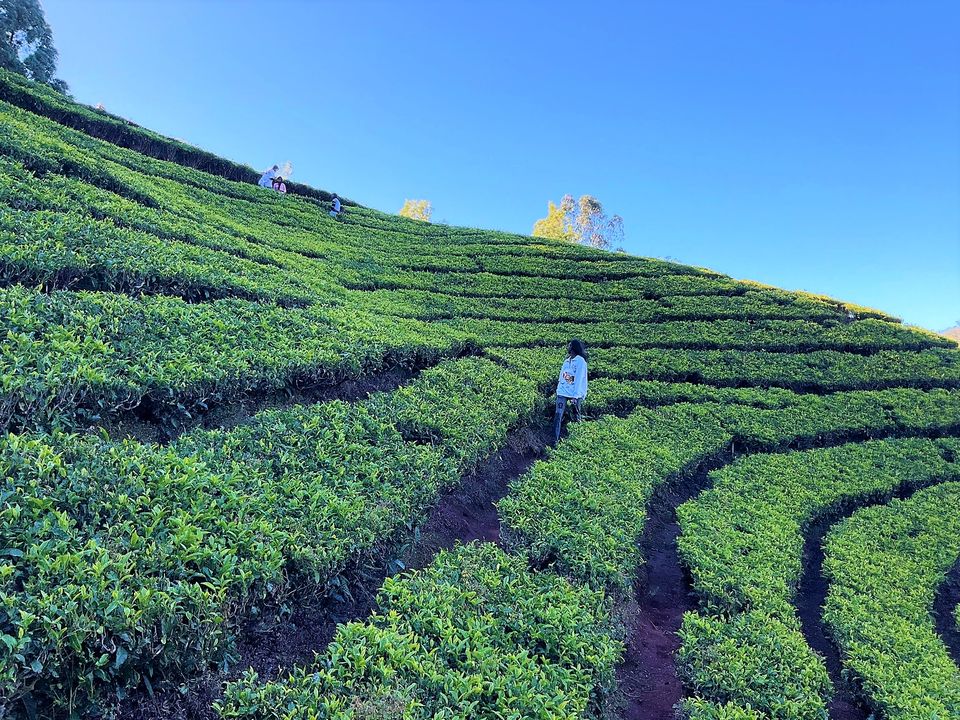 Hence, I thought of capturing the whole panoramic view and while doing it I observed how amazingly everything around me was arranged by nature at perfect spots so that we humans could embrace it eternally. Those vehicles passing by on that state highway, those birds chirping on the huge pine trees, those sheep grazing on the hills, those tea workers plucking the eligible tea leaves, that fragrance of freshly grown tea plants, that smoothness of mud under my shoes, those terrace patterns that are creating lovely illusions and most importantly the green colour of the mother nature made me feel like stopping time for a while.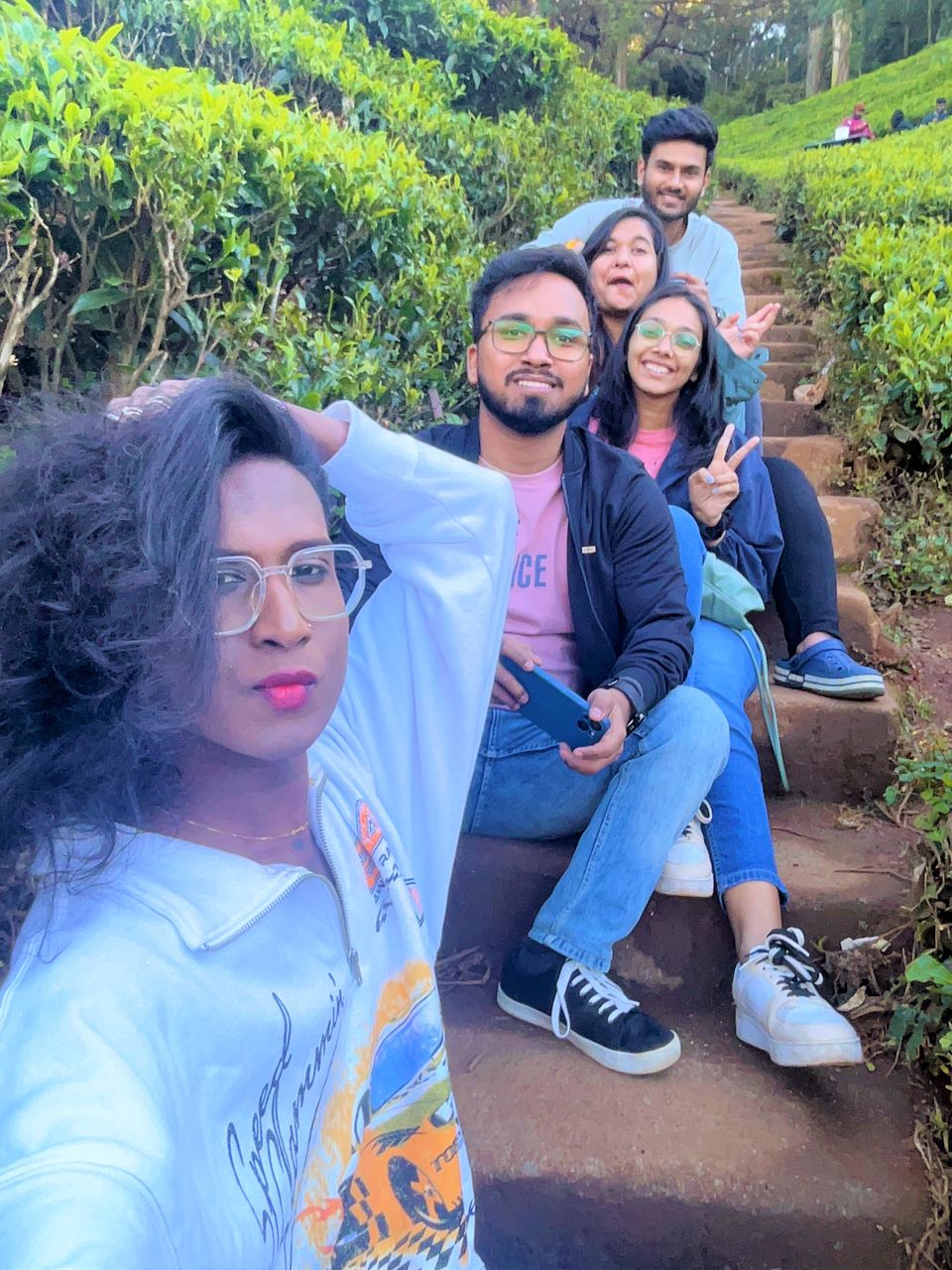 But it was already time for us to rush to our next spot for that day because this tea plantation was already our fourth spot in Ooty.