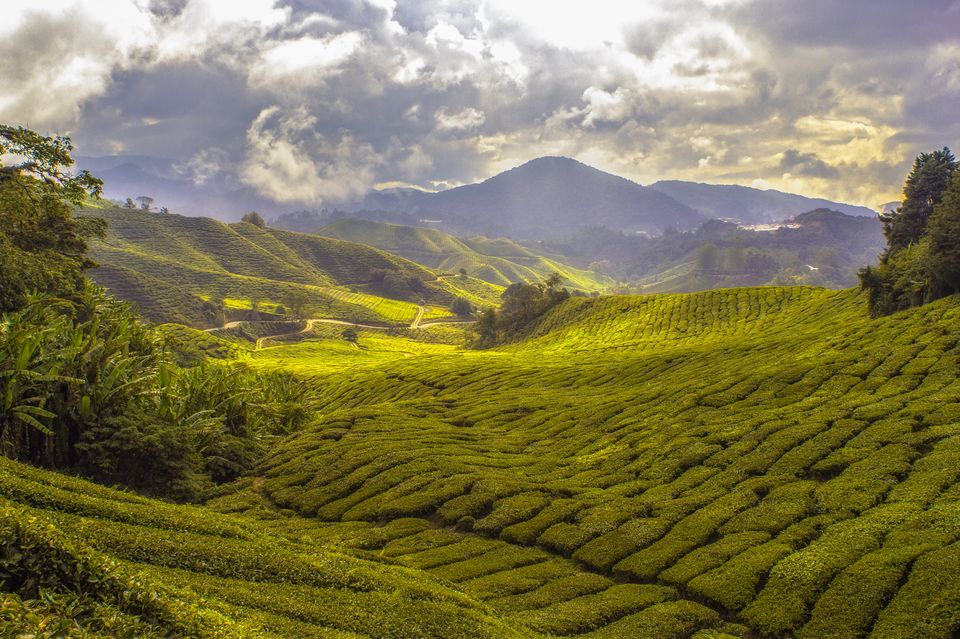 A warm ginger-glazed breeze. Tea being poured into porcelain cups. The pitter-patter of the sporadic rain. A sliver of chilly sunlight playing on your face. This is how most mornings commence at tea plantations in India.
From light aromas to dark, flavoursome brews, the following collection of tea estates dotted all across India, over the evergreen Nilgiris and the towering Himalayas are exquisite experiences in themselves. Decked with centuries-old bungalows and modern minimalist homes, these plantations need to be explored by every soul who loves to travel just as much as he loves his steaming cuppa.
List of Tea Plantations in India
Established in 1864, the 22-acre expansive tea plantations in India, sitting inside the Addabarie Tea Estate of Tezpur, are embellished with a fusion of Assamese and colonial architecture. Wild Mahseer was named after one of the most prized game fish, and is sustained by the Jia Bhoroli River of Assam. Flanked by five bungalows, the property will take you back in time and transport you to Assam's British era days. Their cottages and rooms are named after teas, such as the Ambrosia bungalow has two bedrooms – the Oolong and Orthodox Assam. Before you return, try the Shepherd's pie, caramel custard and the Assamese fish curry.
The space:
These tea plantations in India have five bungalows, with a total of 14 rooms. Offering you a slice of the tea planter's life is the plush Heritage Bungalow, that has been spectator to a decade worth of stories. Fronted by a sweeping lawn that is always abloom with seasonal flowers, the gardens are also dotted with rustic wooden benches to witness a crimson sunset or two, across the green terraces. The Golden Tips Bungalow stretching for over 2,000 square meters, is ringed by bamboo thickets and guarded by an imposing flame tree. Wild Mahseer has three more bungalows – Silver Tips, Second Flush and Ambrosia.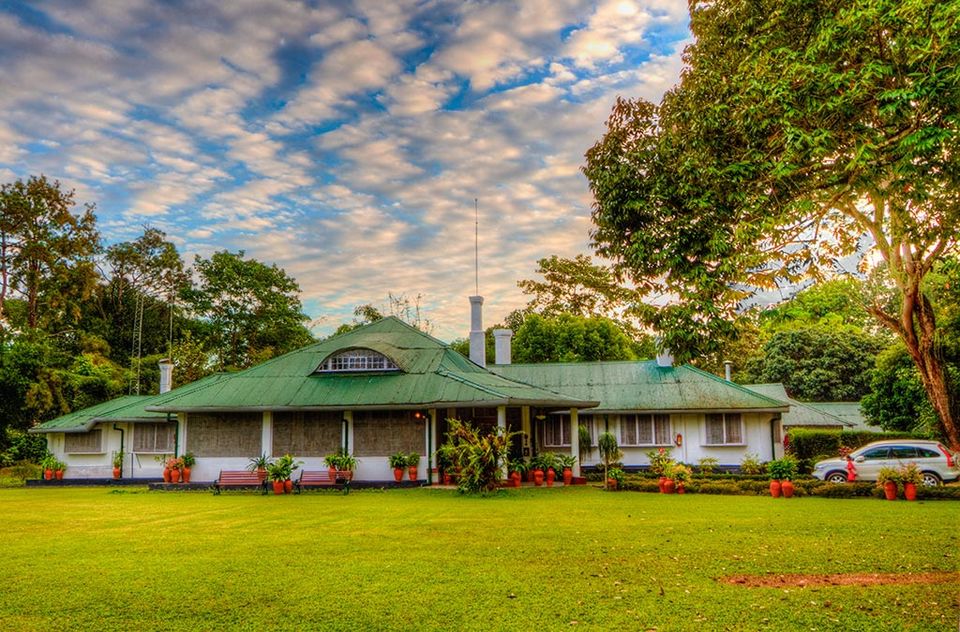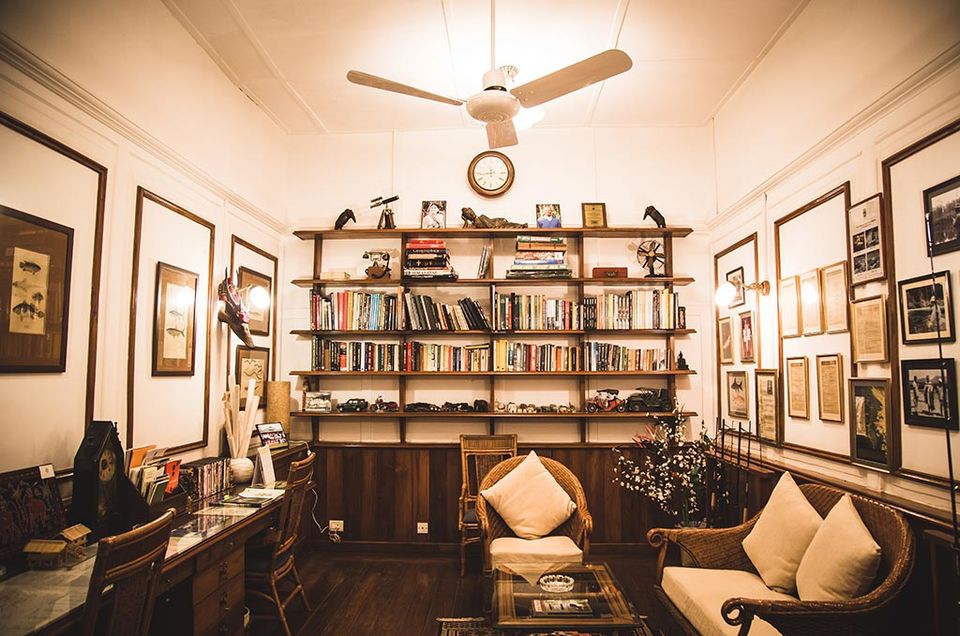 Things to do:
Go tea tasting (there are 57 varieties of tea, but don't leave without a taste, and a packet of the exceptional black tea), drive through tea plantations and explore the surrounding factory. Go for a free tour of the Experimental Organic Cultivation Station and Naturenomics Sustainability Park and later, to the vibrant Balipara Saturday Market. There is also an abundance of biking and hiking trails around the estate that you can embark on. You could also pick produce from the estate's vegetable garden and cook your own meals. For those seeking adventure, the Brahmaputra River offers rafting and other such activities.
Where:
Balipara Division, Addabarie Tea Estate, P.O Lokra, Sonitpur, Balipara
How to reach:
The nearest major airport and railway station are in Guwahati, around 220 km and a five-hour drive away from the estate. Taxis charge Rs 4,500 one-way.
Cost:
Double occupancy from Rs 7,300, and upwards.
For more information, head over to their website.
This eco-friendly plantation retreat in the Nilgiris sprawls across 120 acres and has tea, coffee, cloves and pepper on its premises. The retreat's grounds have three cottages, each decked with big French windows, greeting you with majestic views of the lush valleys of Coonoor. All the cottages have been built from naturally-sourced materials and boast of a simple, sophisticated aura. Also, for food, any dish composed of the popular avare beans and rajma are must-haves.
Space:
These tea plantations in India have three cottages – the Estate House, the Hornbill House, the Pepper House.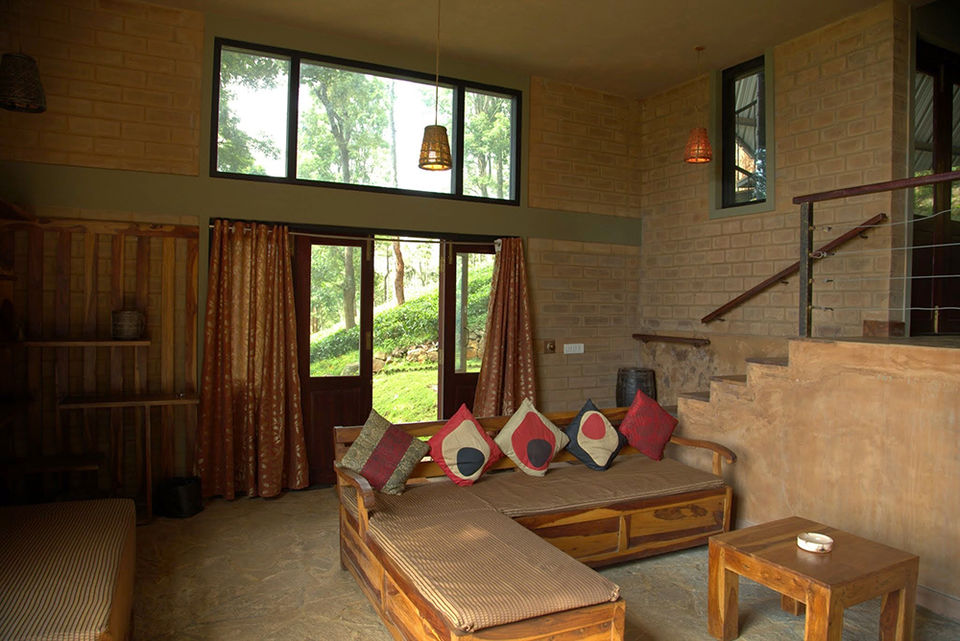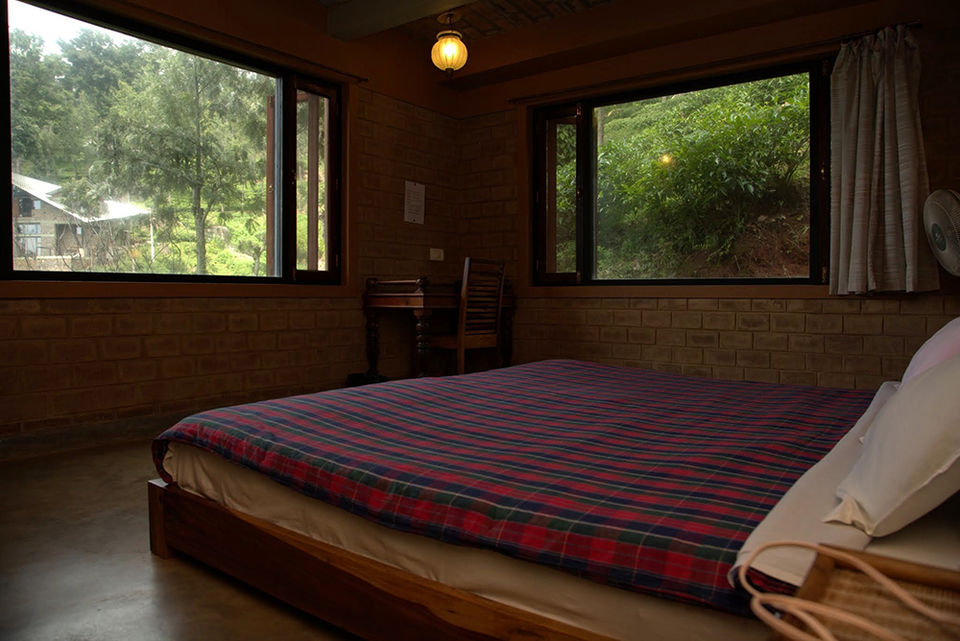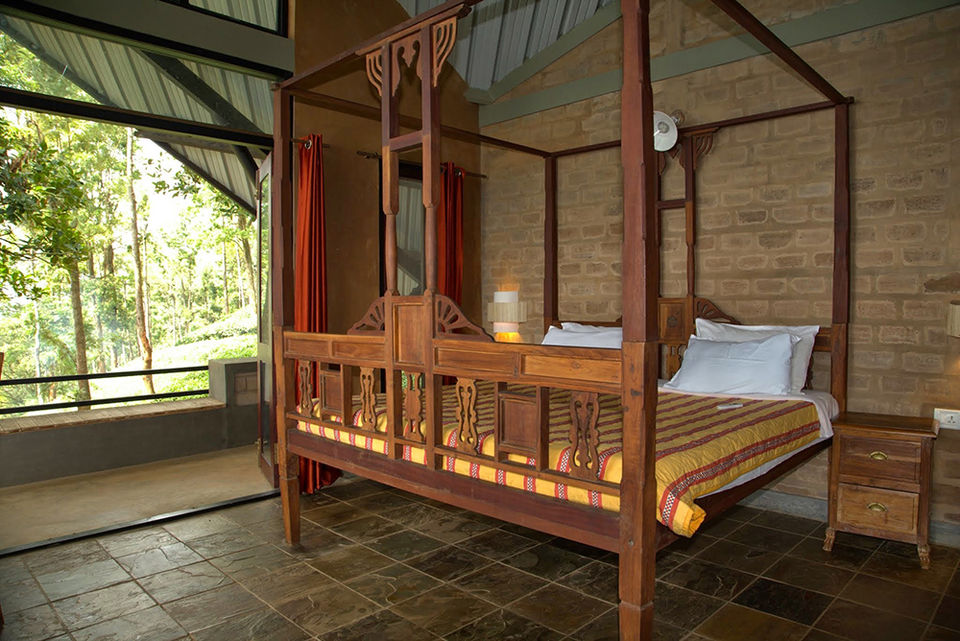 Things to do:
Go for tea-tasting sessions, and tours of the spice gardens. Engage in birding and try spotting the Malabar parakeet, the Eurasian blackbird, the velvet-fronted nuthatch and Tickell's blue flycatcher. Ask the staff to organise a picnic by any of the numerous waterfalls surrounding the plantation. You could also go for a joyride on the Nilgiris Mountain Railway.
Where:
Kollacumby post, Coonoor
How to reach:
Nearest airport is in Coimbatore (Ernakulam), 130 km away from the bungalow. Taxis will drive you up to Coonoor.
Cost:
Double occupancy starts from Rs 3,825.
For more information, head over to their website.
Perched on top of a hill, beneath magnolia trees, this 1,600 acre working tea plantation is festooned with a private forest and two glistening rivers interspersing the landscape. Established in 1859 by a Scottish tea company, the estate now boasts of a stunning boutique hotel that offers magnificent views of Darjeeling town and the shimmering white Kanchenjunga. The bungalows are furnished with all things antique, arched skylights and old cast iron window frames. Don't leave before gorging on the tea leaf pakoras, chocolate brownies, Tibetan momos and Burmese khow suey (all meals are included in the tariff).
Space:
The boutique stay has two bungalows, comprising of four suites each. The century-old Burra Bungalow, that has been home to generations of planters comes equipped with a verandah, charming fireplace and a library. The Water Lily Bungalow is connected to the Burra Bungalow by a stone staircase. This bungalow houses a spacious recreation and meeting room, bay windows and a massage room.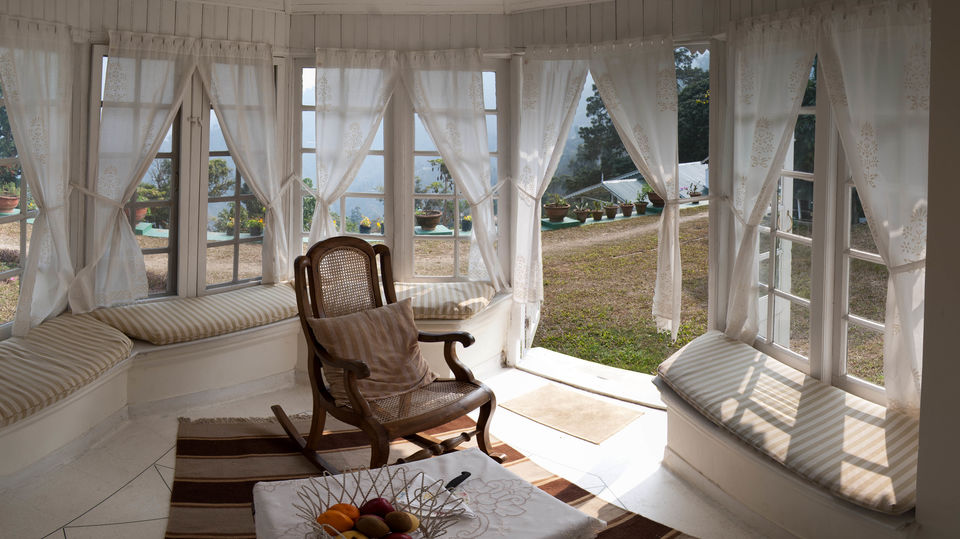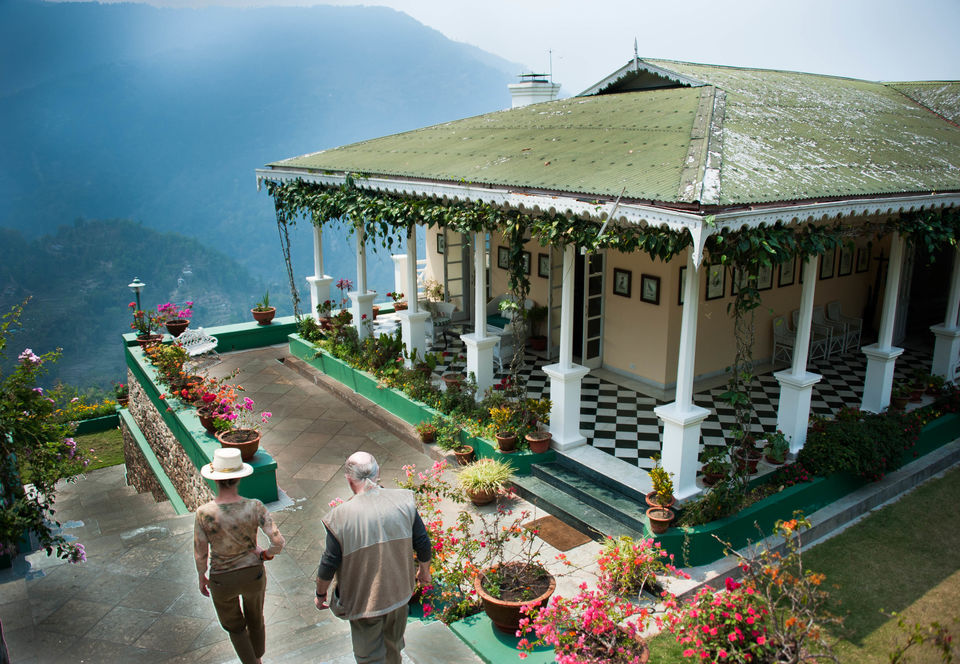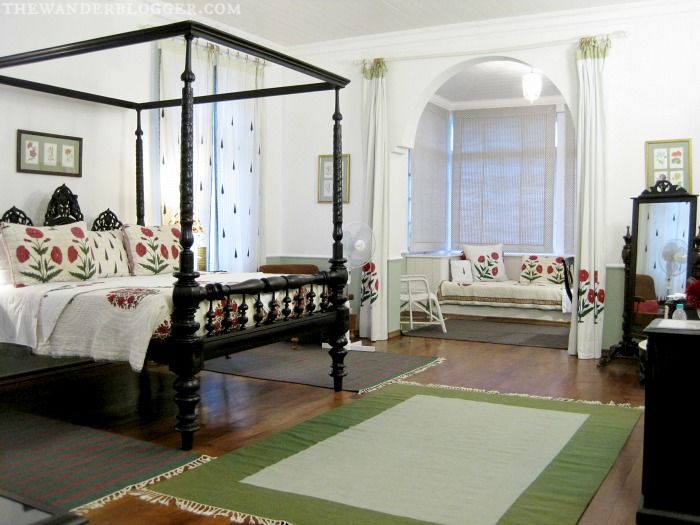 Things to do:
Apart from accommodation, the tariff also includes a guided tour of the neighbouring tea factory, tea-tasting sessions, and drives through the tea gardens. Angling and fishing trips can also be arranged by the staff. At the property's mini spa, you can also indulge in a full-body massage with the luxurious green tea oil.
Where:
Singritan, Darjeeling
How to reach:
There are daily flights from Kolkata, Guwahati and New Delhi to Bagdogra. Glenburn is a three hour drive from the airport.
Cost:
Double occupancy from Rs 36,500, including stay, all meals and transfers.
For more information, head over to their website.
This plush property under the Woodbriar Group is a sprawling 2,500 acres and located 18 km from Munnar. And once you reach the bungalow after crossing rows of gurgling waterfalls and babbling brooks, the view suddenly becomes constant. Rolling hills covered with manicured tea gardens, punctuated every now and then with women in vibrant head scarves, plucking two leaves and a bud, tossing them into the wicker baskets on their backs. The bungalow, built in a colonial style, organises a tea-manufacturing workshop that is conducted on-site in the tea factory. This is a major highlight, considering you get to pluck your own tea leaves, and wither, cut, tear, ferment and dry them for that perfect steaming cup of sweet, aromatic goodness. When you sit for meals, give the Malabar parotta, the appam with mutton stew, and the Kerala Prawn Curry a try.
Space:
The bungalow has four suites, namely – Royal Talayar, Magnolia, Rose and Blue Jay.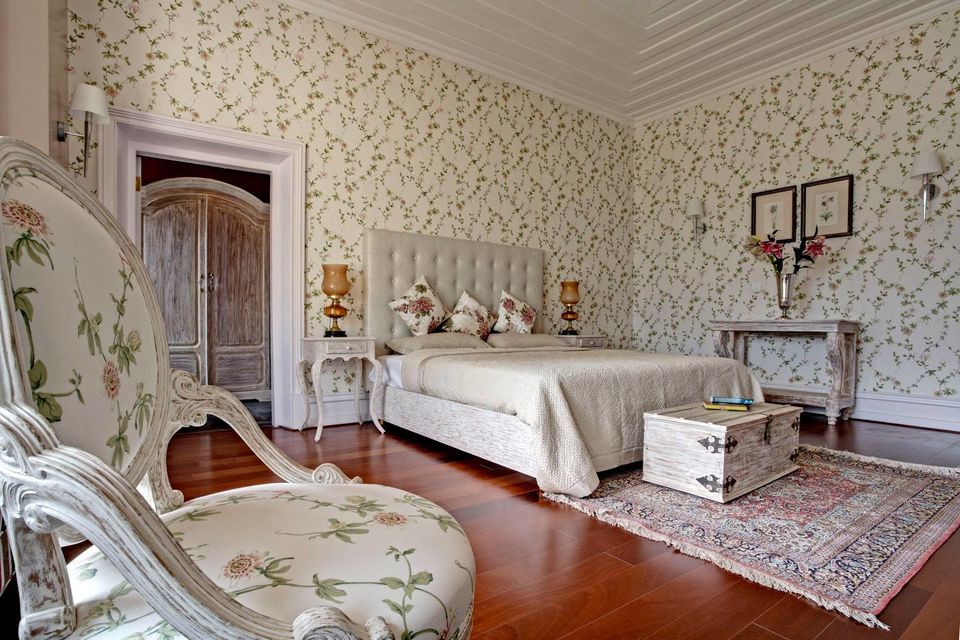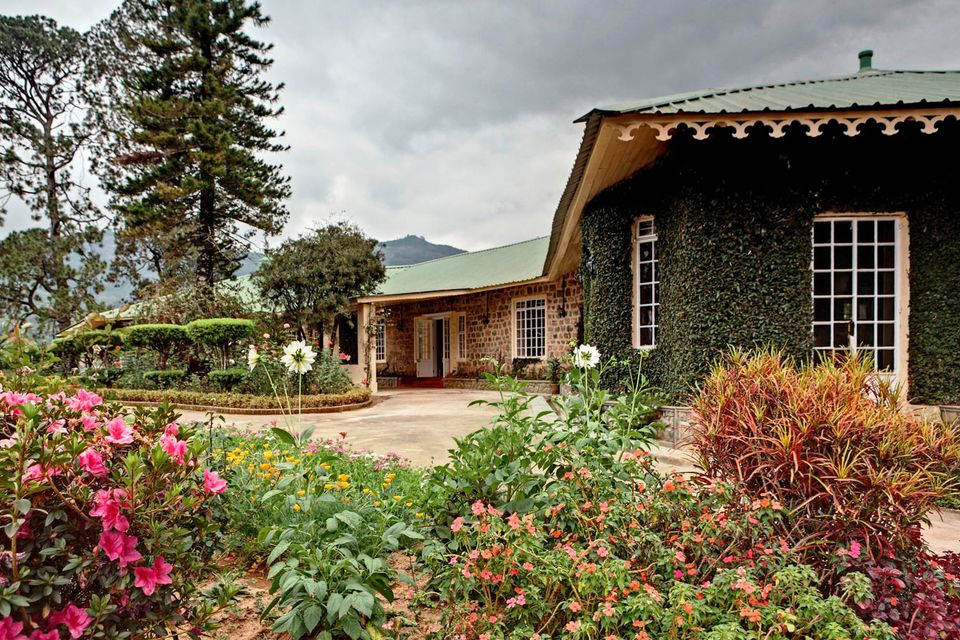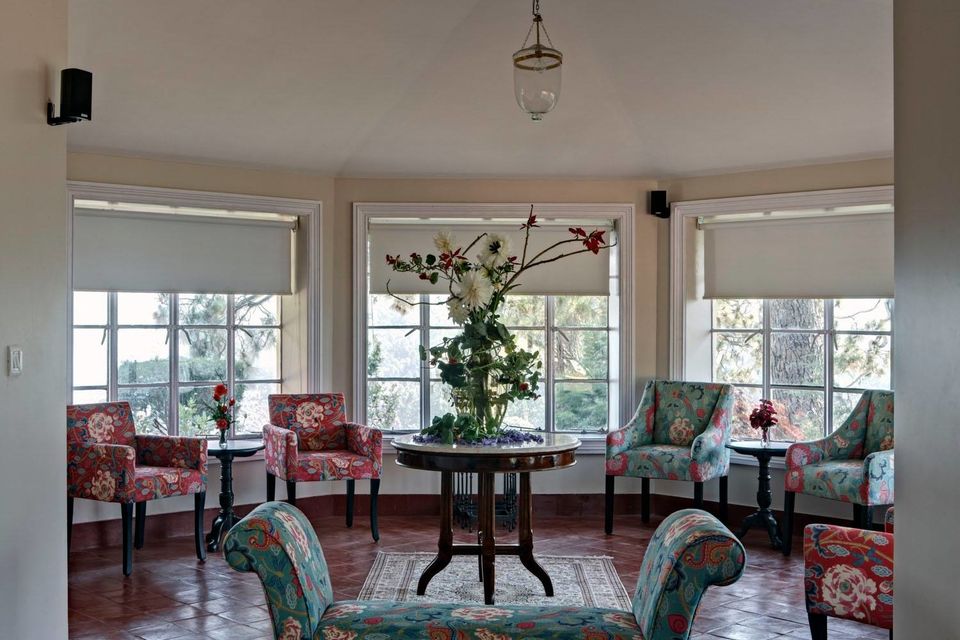 Things to do:
While the bungalow staff can organise hiking and trekking activities for you, there are plenty of other spots to visit. Go to the nearby tea museum, the Mattupetty Dam, the Lakkom Waterfall and click one too many selfies at the Briar Wooden Bridge. The hotel grounds also share borders with the Eravikulam National Park, so animal sightings are a routine thing.
Where:
V-363, Kannan Devan Hills Village, Talliar post, Idukki
How to reach:
Nearest railway station and airport, both are in Cochin (Ernakulam), 130 km away from the bungalow. Taxis will drive you up to Talayar.
Cost:
Double occupancy starts from Rs 9,000.
For more information, head over to their website.
La Maison is a heritage bungalow-homestay sitting on top of the Hadathorai Hill of Kotagiri, and managed by a French couple. Chances are that on most mornings you'll wake up to the chirping of a hummingbird, distant temple bells and the woodsy aroma of the freshly- brewed oolong tea. Fringed by rows of blue flowering jacarandas, one can amble on for hours in the verandahs that are tailor-made for experiencing the crimson sunsets. La Maison specialises in an amalgamation of Indian and French cuisines. All their meals are prepared using local produce sourced from their vegetable gardens.
Space:
The bungalow has four rooms and can house six people only.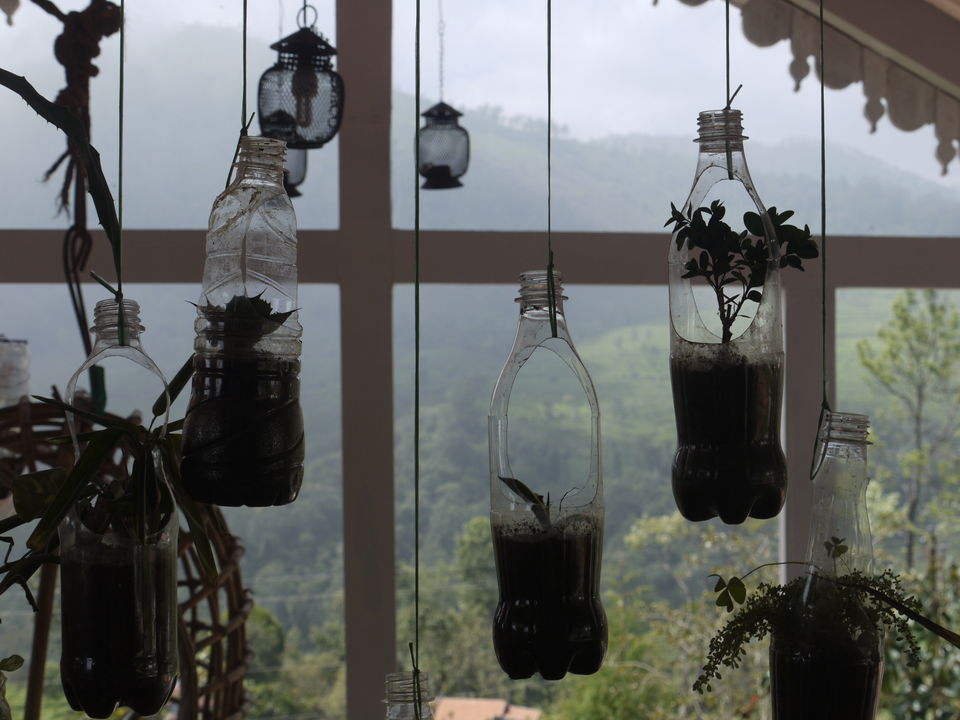 Things to do:
The premises are decked with an open-air jacuzzi, a French pétanque, badminton and volleyball courts and a sprawling football field. Inside the house, you can play the piano and cook your own meals with the local produce. At their club in Coonoor, there are options of bridge, snooker billiard, tennis, indoor badminton. You can also trek up to the Catherine Waterfalls near Aravenu.
Where:
Hadathorai Tea Estate, Nihung Post Office, Kotagiri
How to reach:
Nearest airport is in Coimbatore, 47 km from Kotagiri. And the closest railhead is in Coonoor, that is 21 km away. And local buses and taxis ply regularly from Coimbatore and Coonoor to Kotagiri.
Cost:
Double occupancy starts from Rs 6,000.
For more information, head over to their website.
Tranquilitea's plantation farm stay sits atop Coonoor's highest peak, the Tenerife Hill. Every nook and cranny of the property offers dizzying views of the emerald landscapes of the Nilgiris. The two plush bedrooms have their very own private gardens and a lounge to unwind in. Hosting one guest/ family at a time, Tranquilitea emphasises strongly on exclusivity. Around a hour's drive from Ooty, this place is perfect for an idyllic weekend getaway. Essentially a family-run tea business, they have pioneered in the small tea growers movement and started the first CTC tea factory in the Nilgiris and a specialty tea house in the region. The plantation stay also whips up some delicious home-cooked meals. They are the only establishment in the Nilgiris specialising in the local fare of the Badaga community.
Space:
The stay has two luxurious suites in Coonoor. The rooms are furnished with teak and rosewood and at a time only one family can stay at the property, ensuring guest privacy and exclusivity.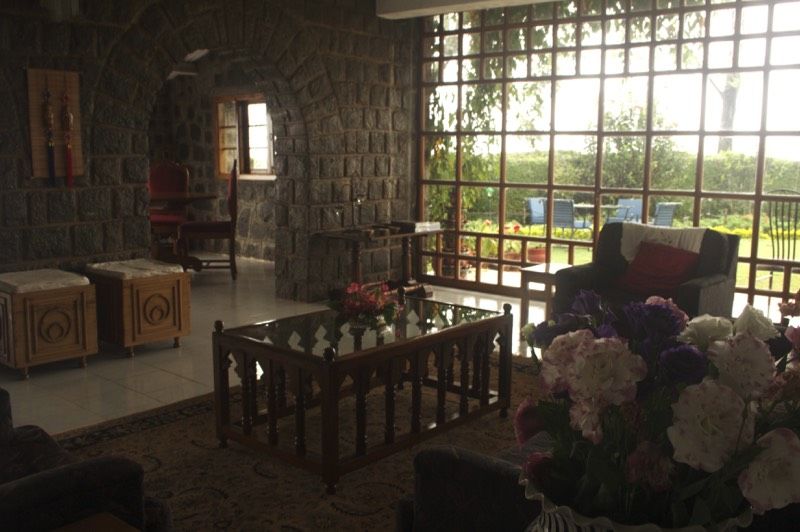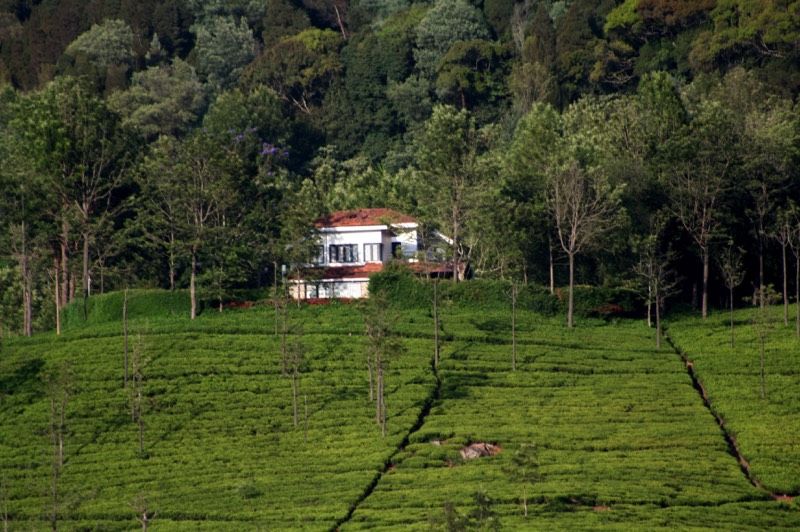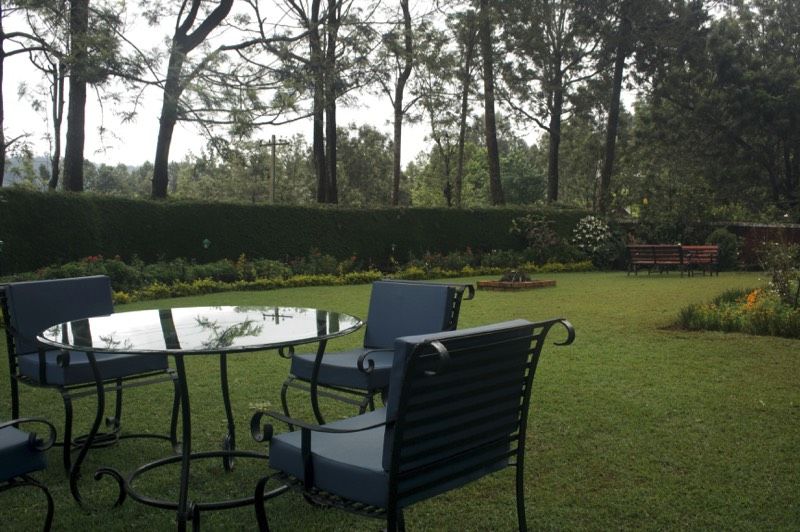 Things to do:
Visit the tea experience centre at their estate in Coonoor. Assailing your senses will be a motley of scents, colours and flavours of some of the world's finest teas, ranging from the rare silver tips, to the routine green and black teas.
Where:
101 Grays Hill, Imperial Tea Company, Coonoor
How to reach:
Nearest airport is in Coimbatore (Ernakulam), 130 km away from the bungalow. Taxis will drive you up to Tenerife.
Cost:
Double occupancy starts from Rs 6,000.
For more information, head over to their website.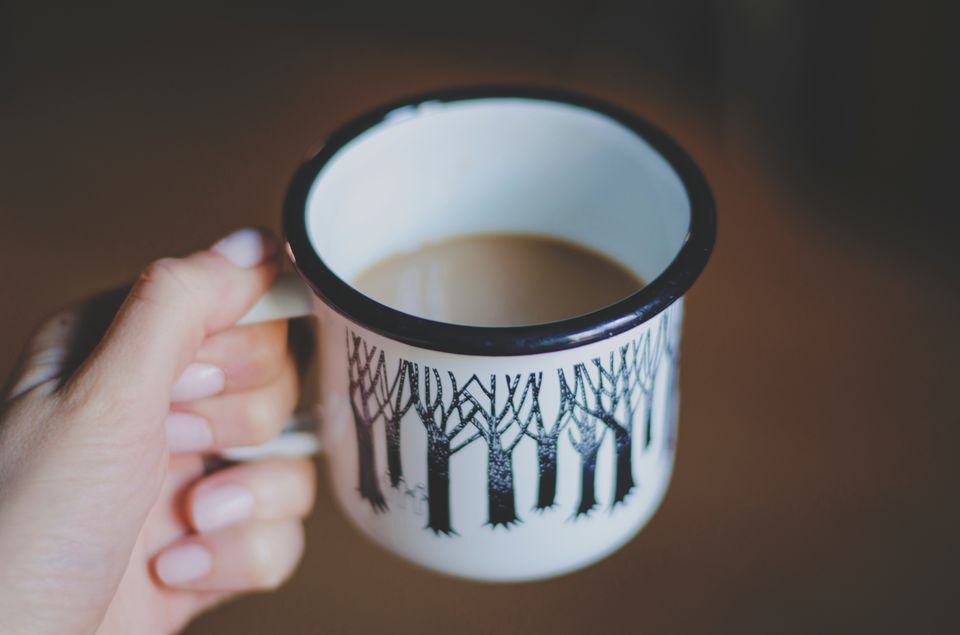 Know of some other tea plantations in India, tucked away in the rolling landscapes and blue hills? Share your story or travelogue on Tripoto and inspire millions of people to travel!
Frequent searches leading to this page:-
Best tour packages to Darjeeling, tour packages to darjeeling & gangtok, tour packages to darjeeling from kolkata, tour packages to darjeeling from chennai, tour packages to darjeeling from mumbai