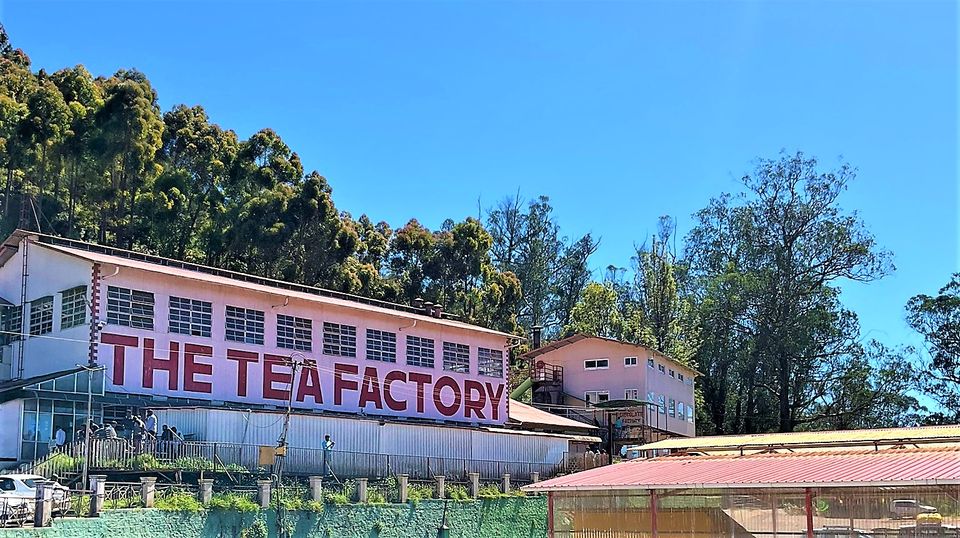 Tea and Chocolate instantly flash in anyone's mind when you talk about Ooty. Traditionally called Udhagamandalam in the state of Tamil Nādu, Ooty holds historical significance in India. It is one of the most famous hill stations, especially in the Nilgiris hill range of India. In those chilling temperatures, having a cup of tea remains a heavenly feeling. So, imagine witnessing tea-making right from the scratch!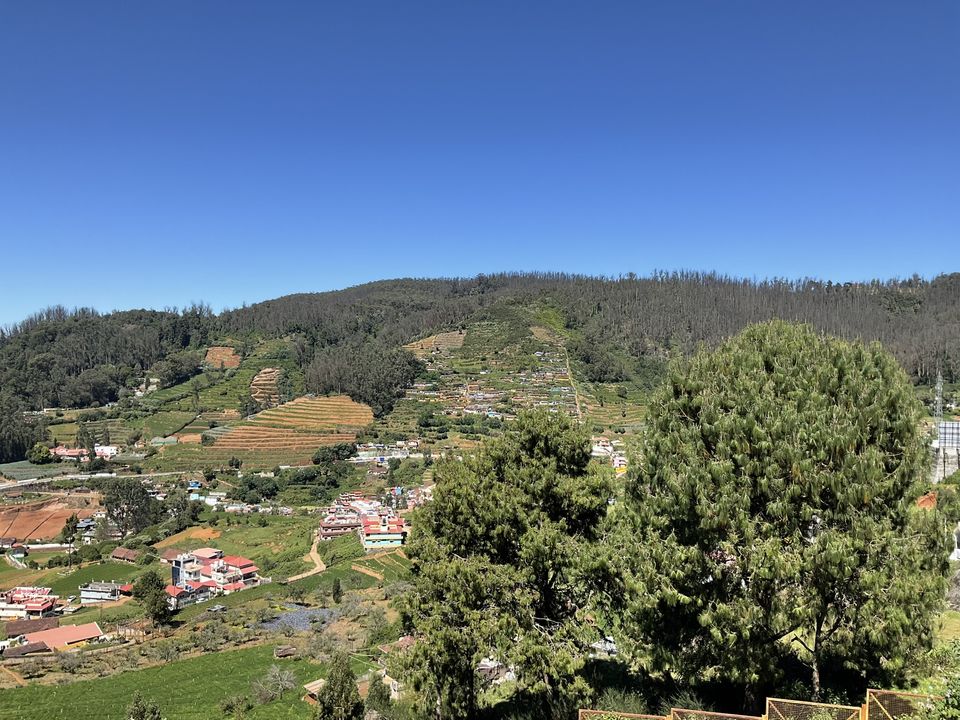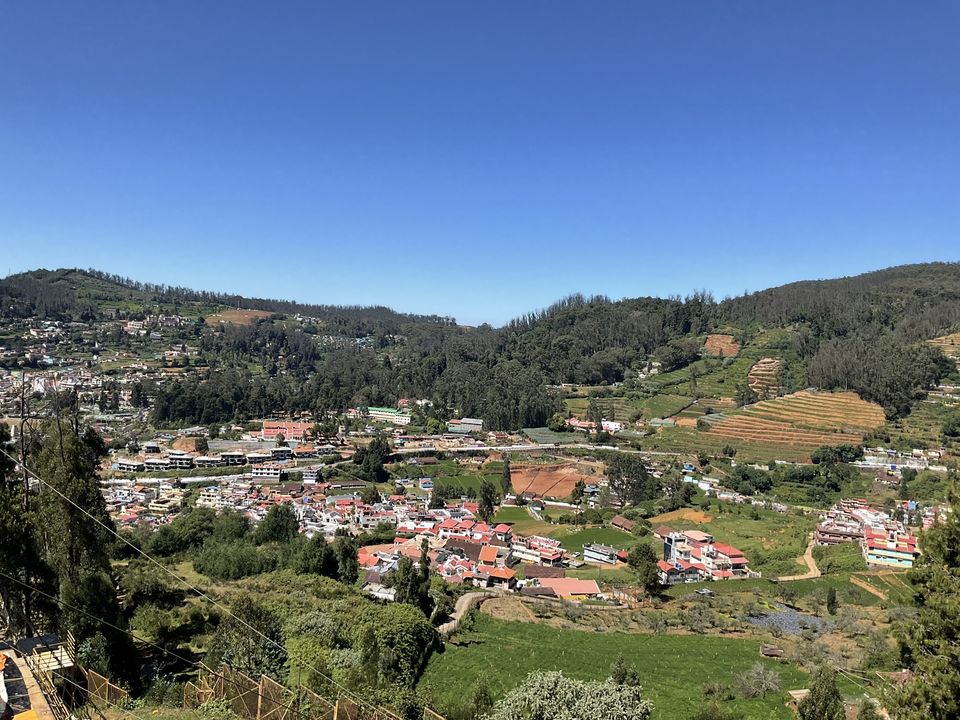 On the first day of our trip, after checking in and getting freshened up, we all booked a 7-seater car for a day so that we could explore the main tourist attractions of Ooty. Our driver/guide took us to Doddabetta, which is a place in Ooty where one can witness the amazing scenic views of the whole city. At this very place, Ooty's famous Tea factory and Tea museum are situated and every single day, hundreds and thousands of travellers visit this place because who doesn't like tea?
There's an adventure spot opposite the museum right beside the car parking lot at the hilltop of Doddabetta. As we felt hungry soon after reaching there, we thought of having some snacks before exploring the museum. So we ate, roamed around, and clicked a lot of pictures with the breathtaking view as our backdrop, but didn't get enrolled in those adventures because we felt that height wasn't worth spending money on. It was good for beginners and people who never tried any jumping adventures.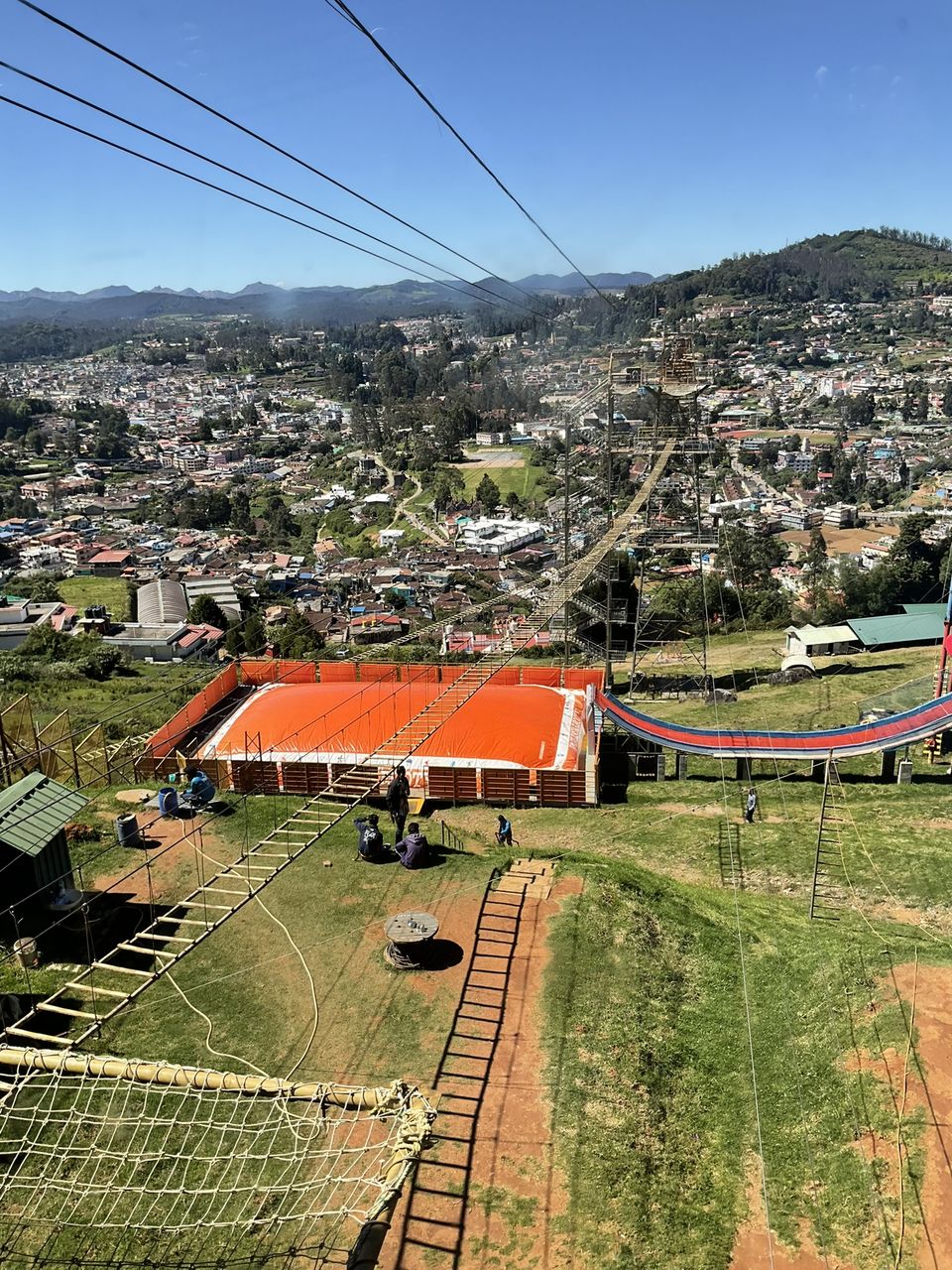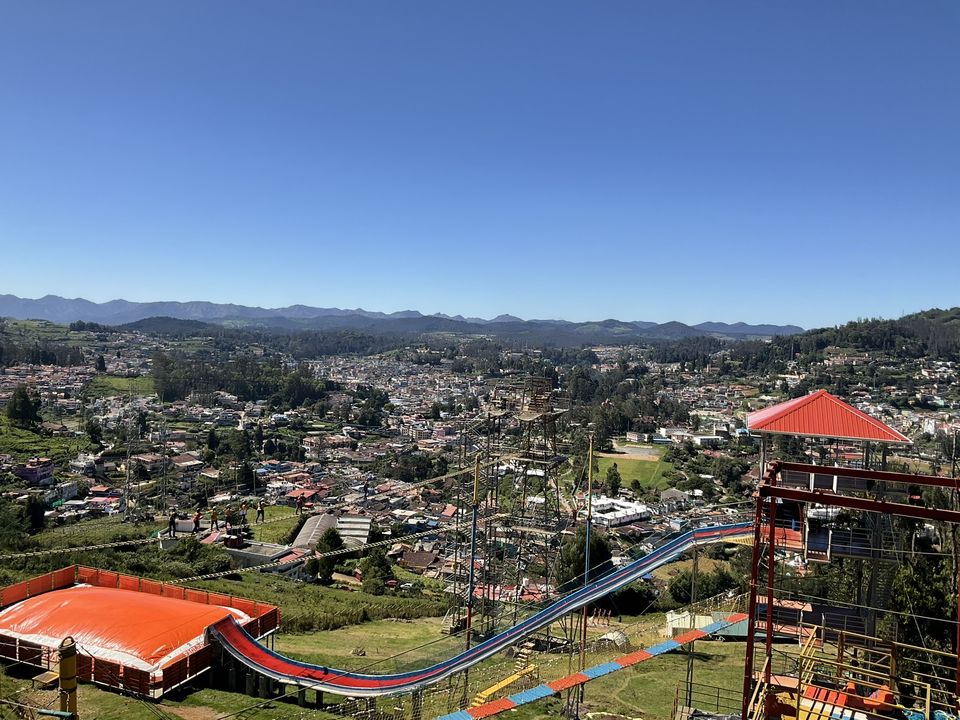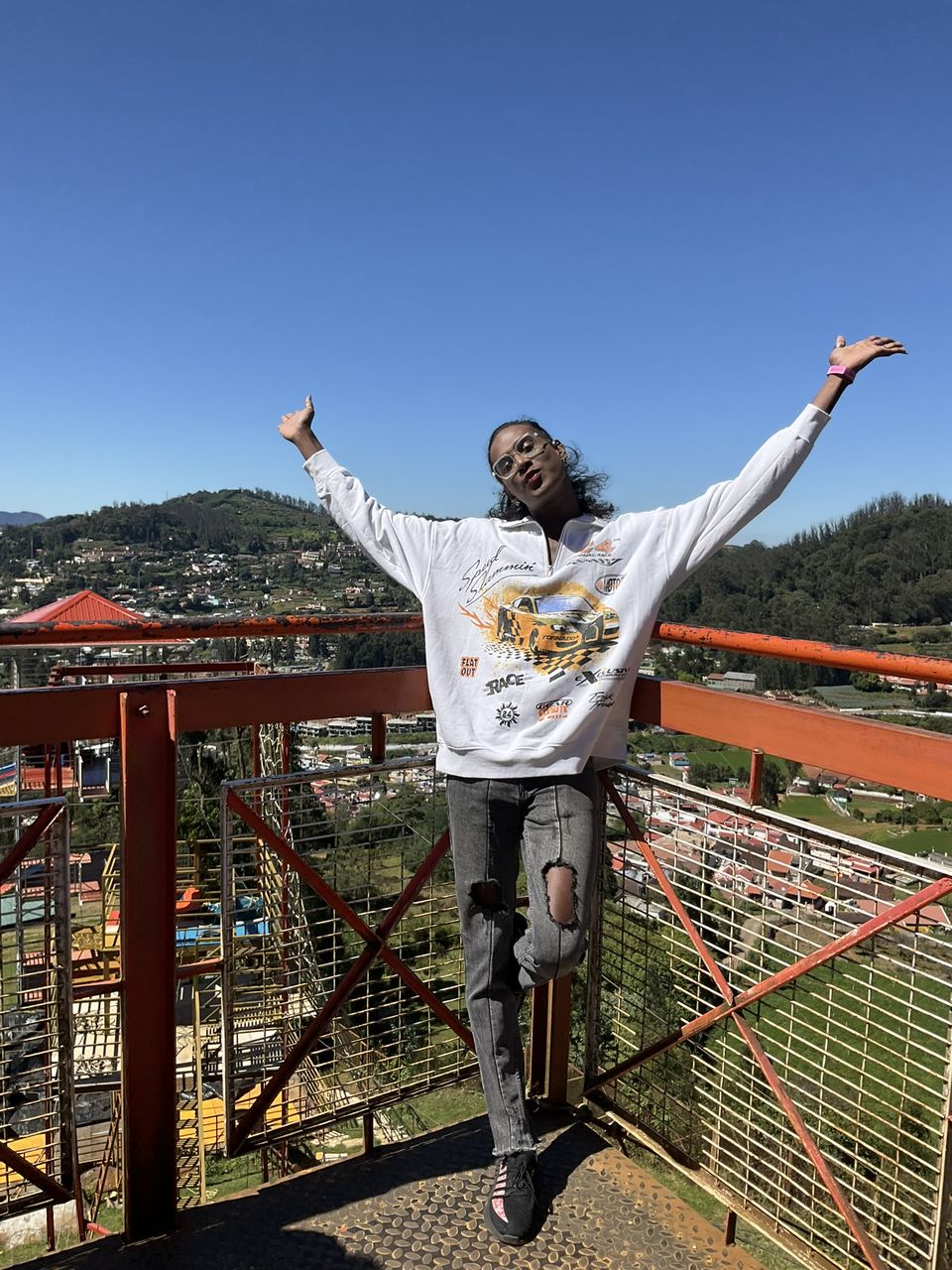 Then after we filled our tummies, we went forward after climbing a few iron stairs. There we met a person who tied entrance bands to our hands so that we could enter the museum. At the entrance counter, we had to pay 10 rupees per person to explore the factory, museum and inner premises. And then we entered and suddenly the weather became warm and sound filled with typical factory noises.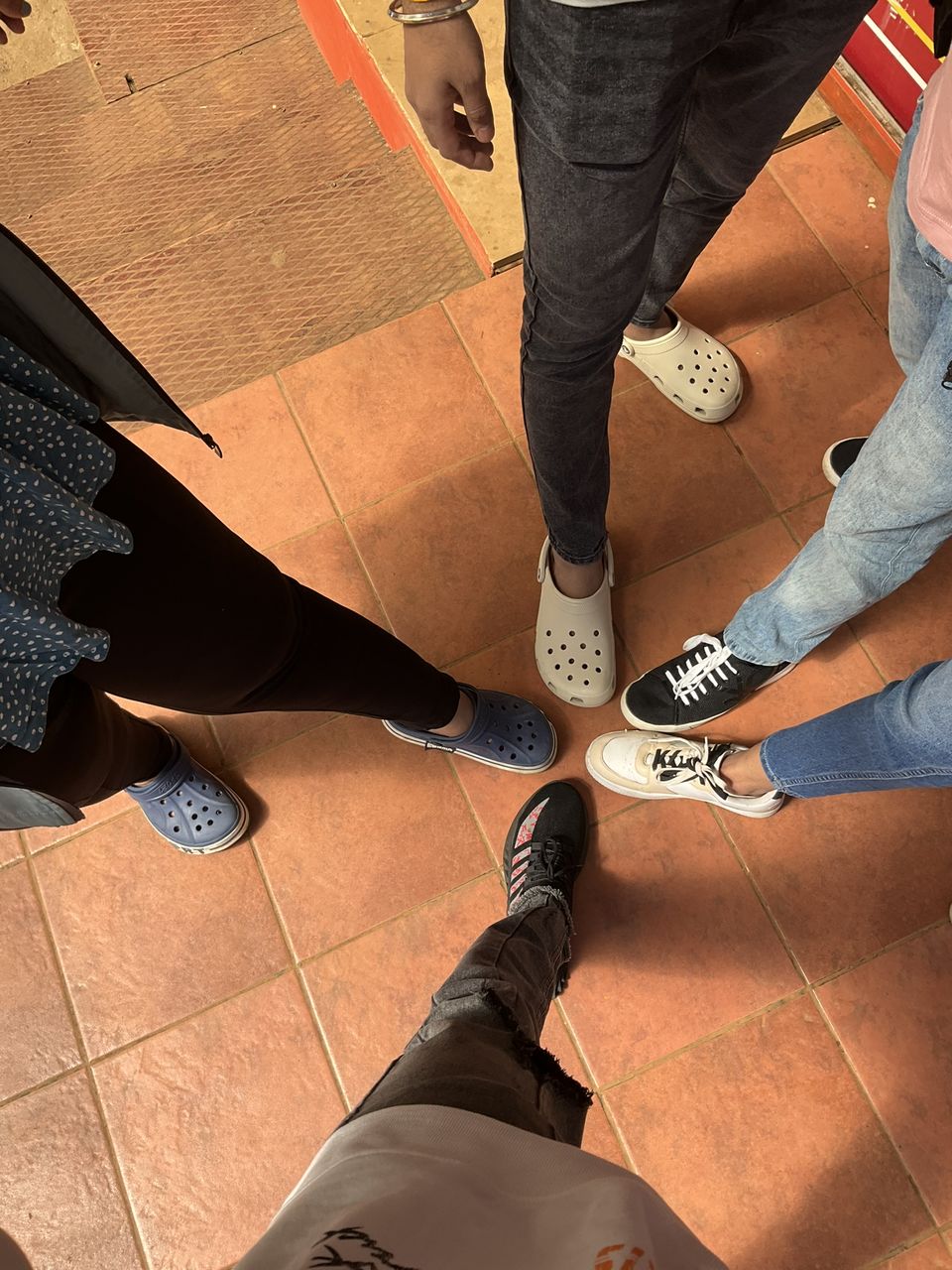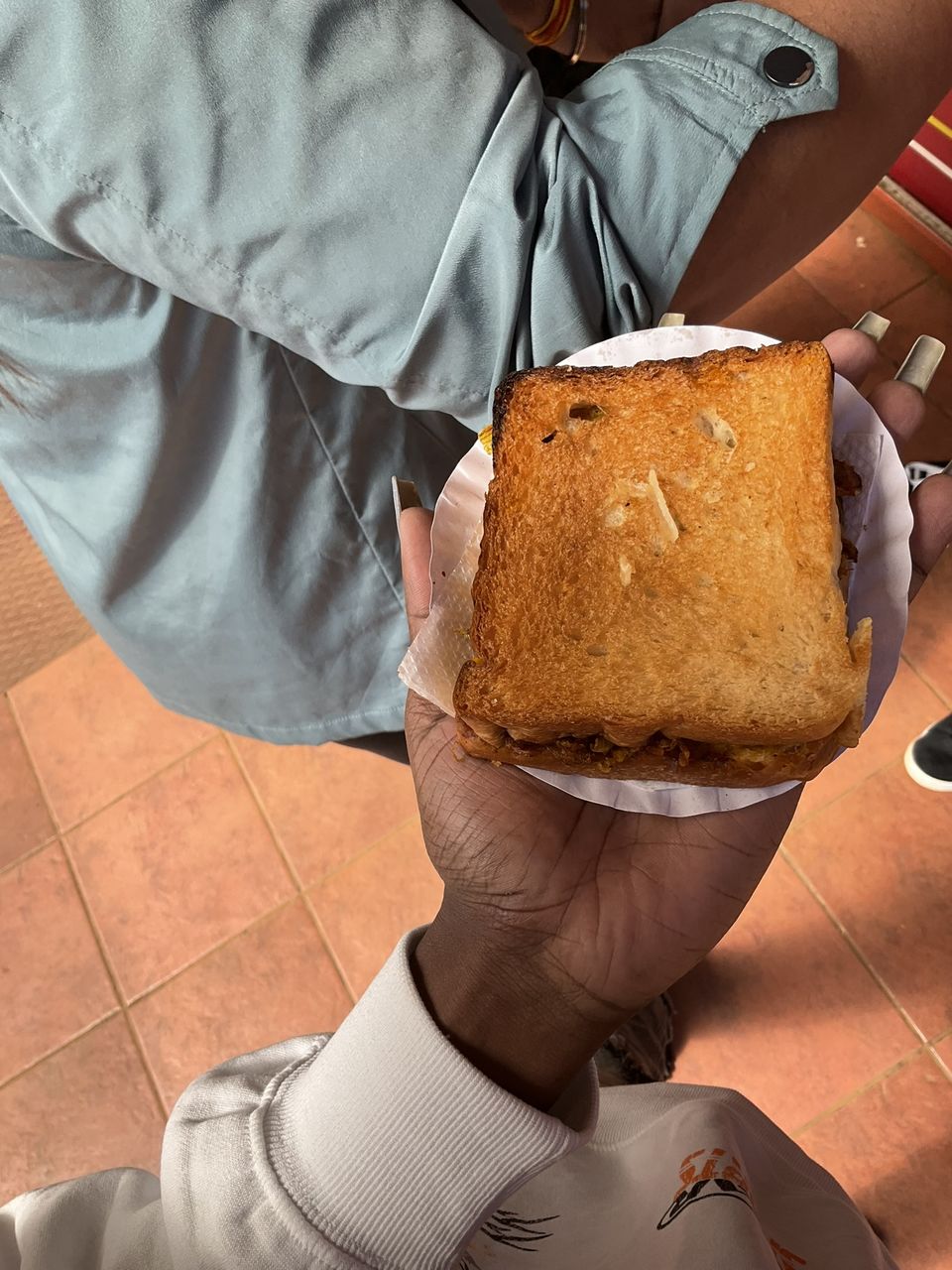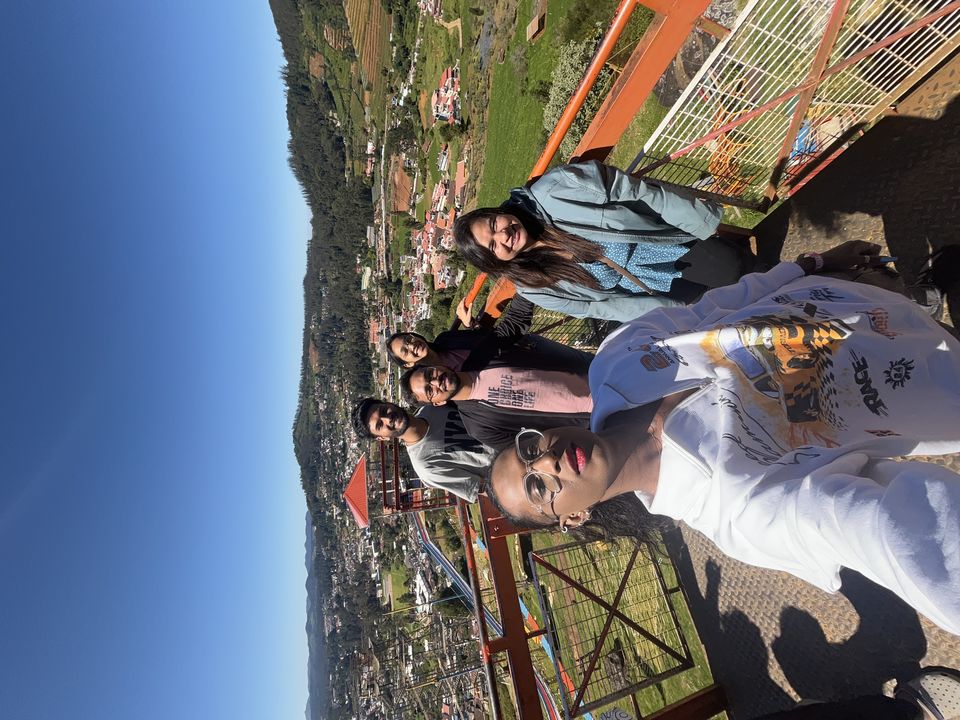 Soon after I stepped in, I got the fragrance of aromatic tea but very fresh and green. Yes, the starting process of the tea involves freshly plucked tea leaves. There were belts everywhere for the processing of tea. They run both factory and museum together smartly as a visitor can easily see the happenings of the factory and also can read about them from the boards hoarded everywhere above the machinery to the ceilings of the factory.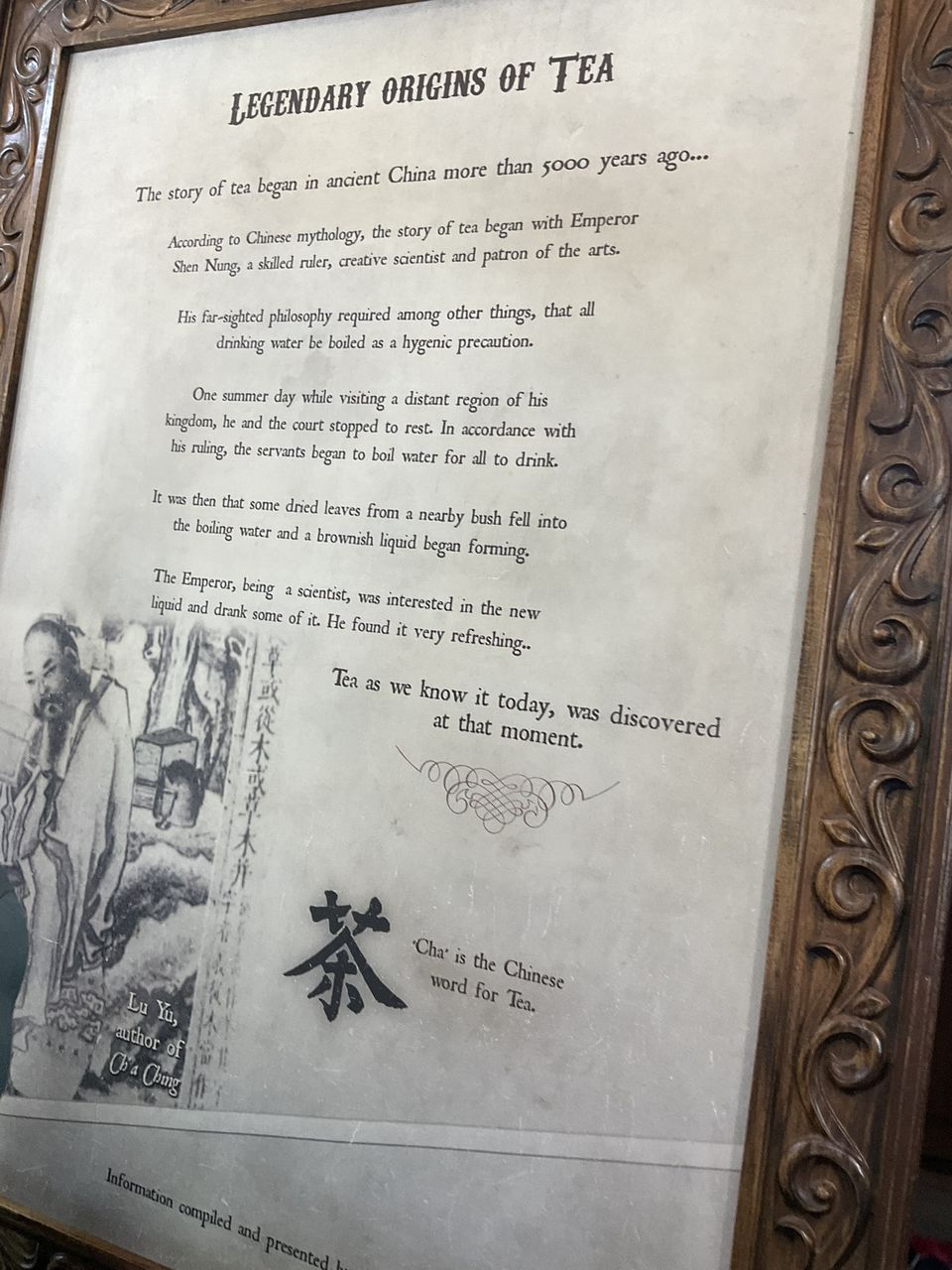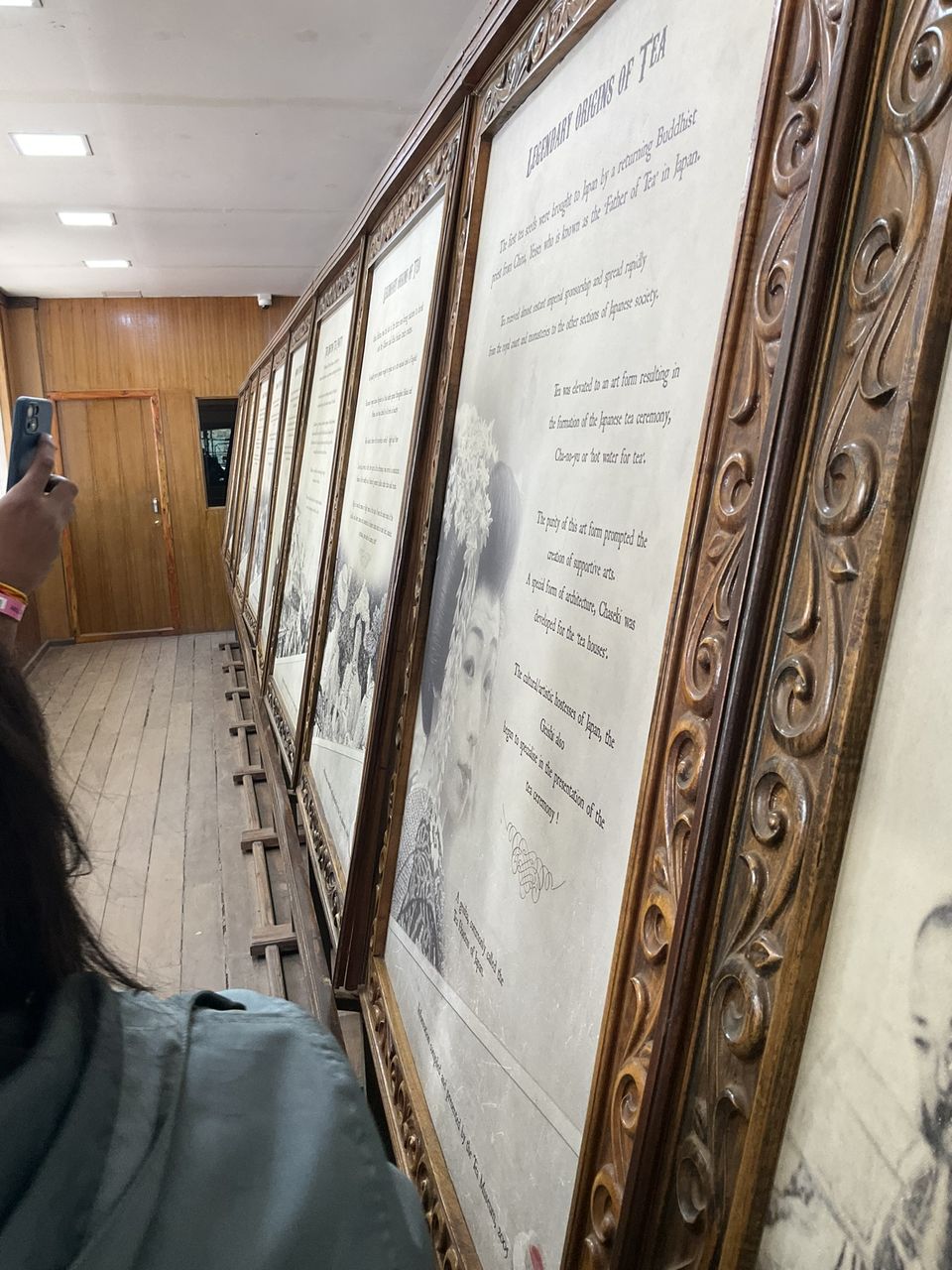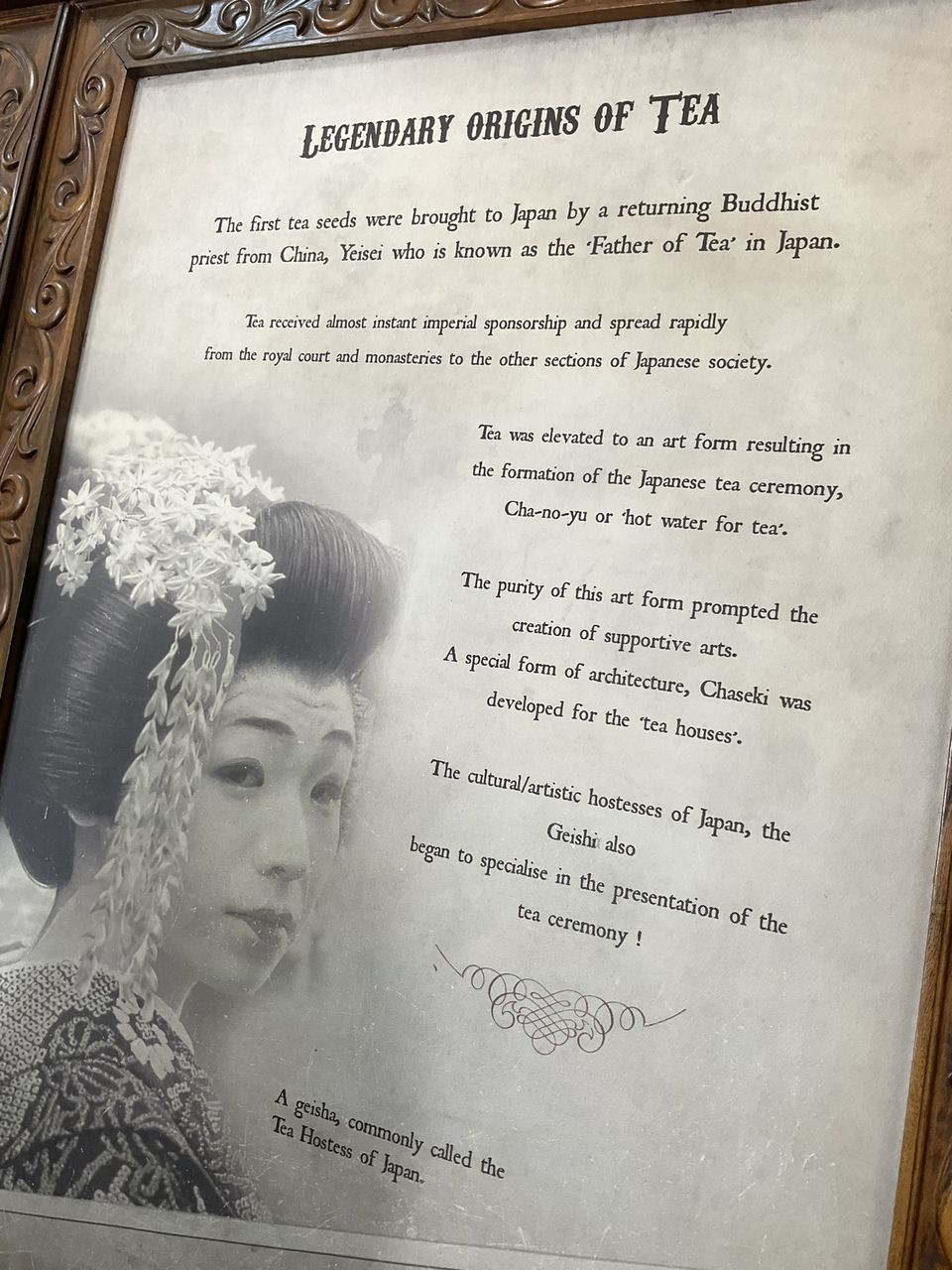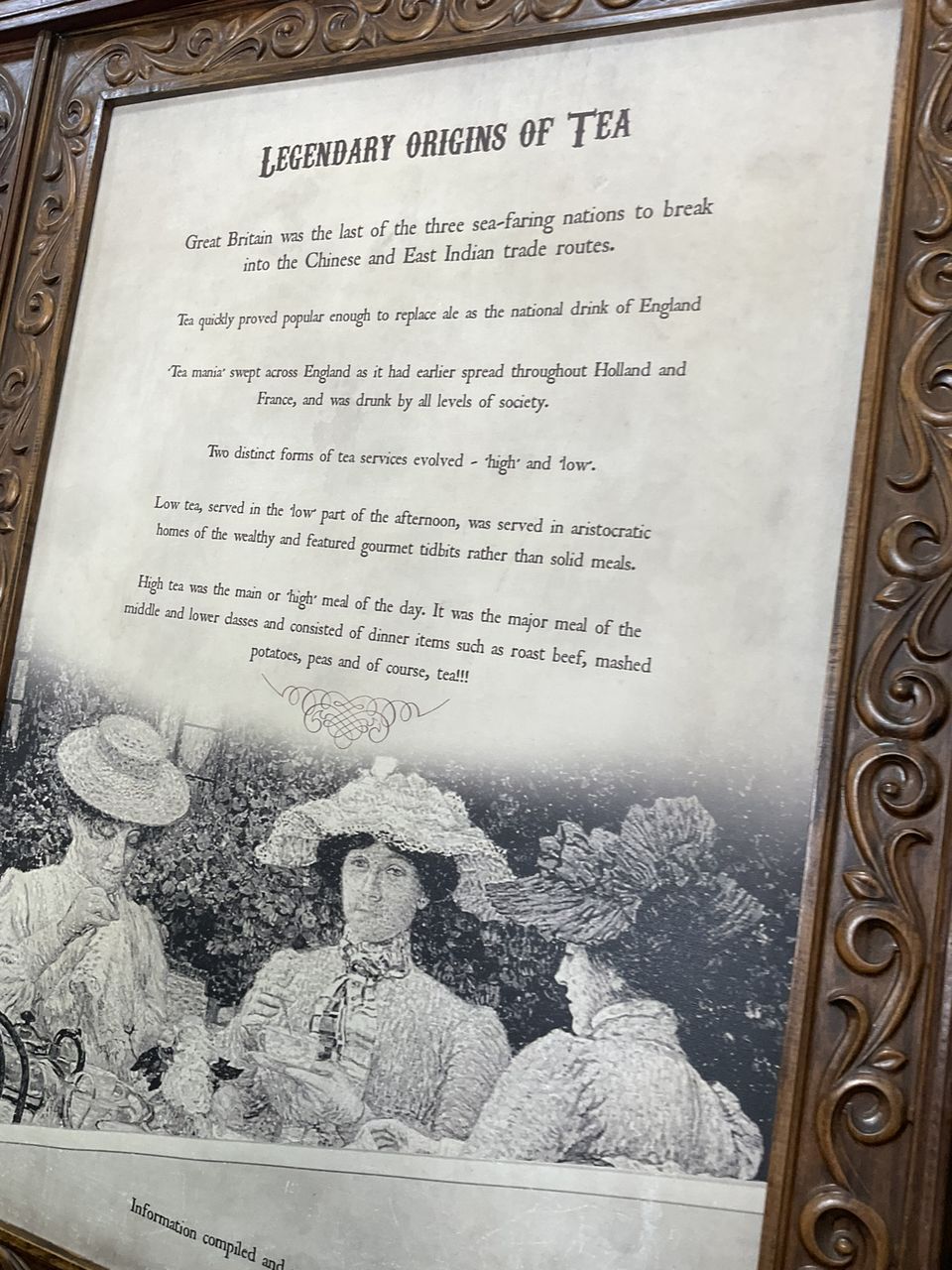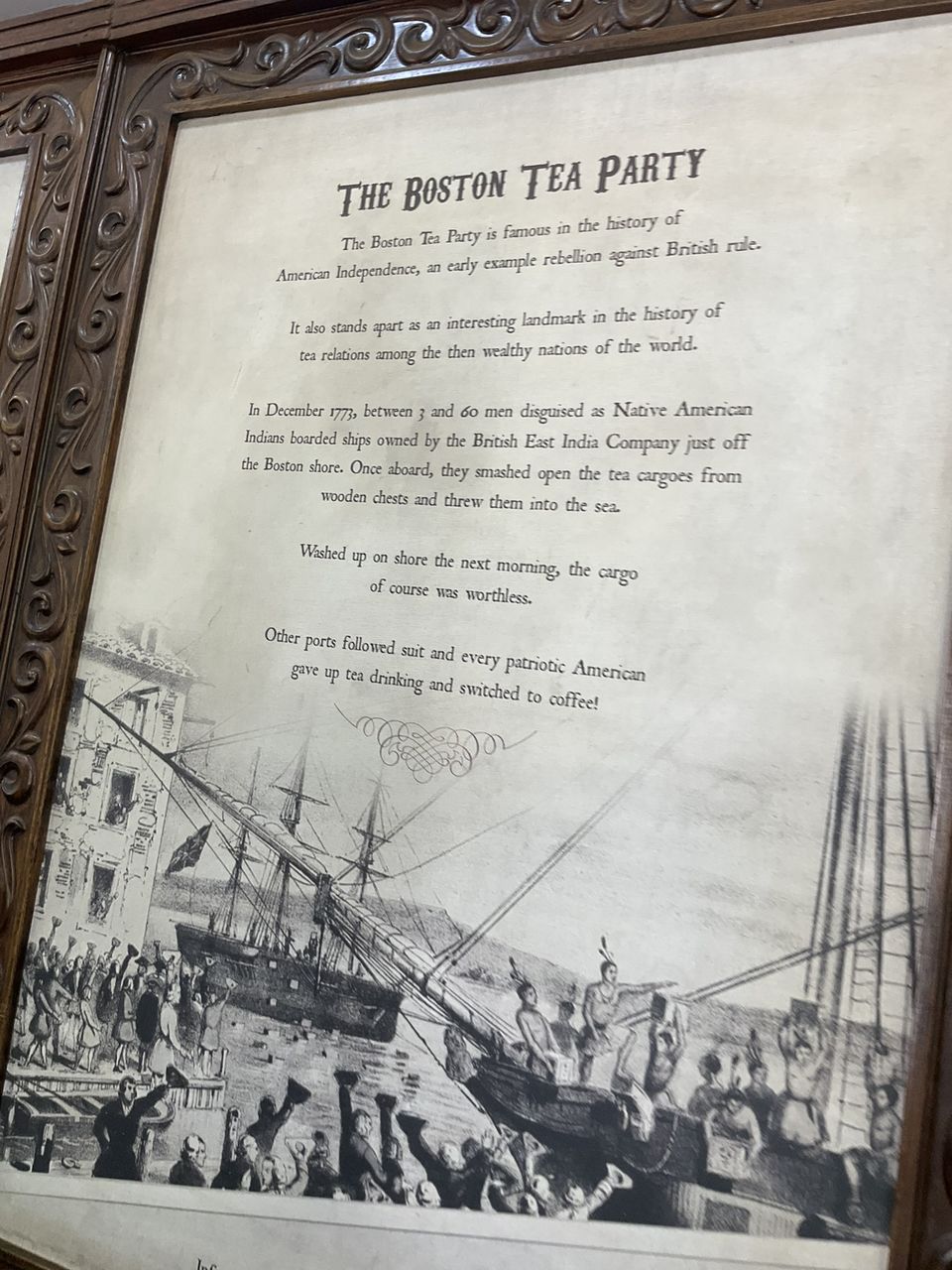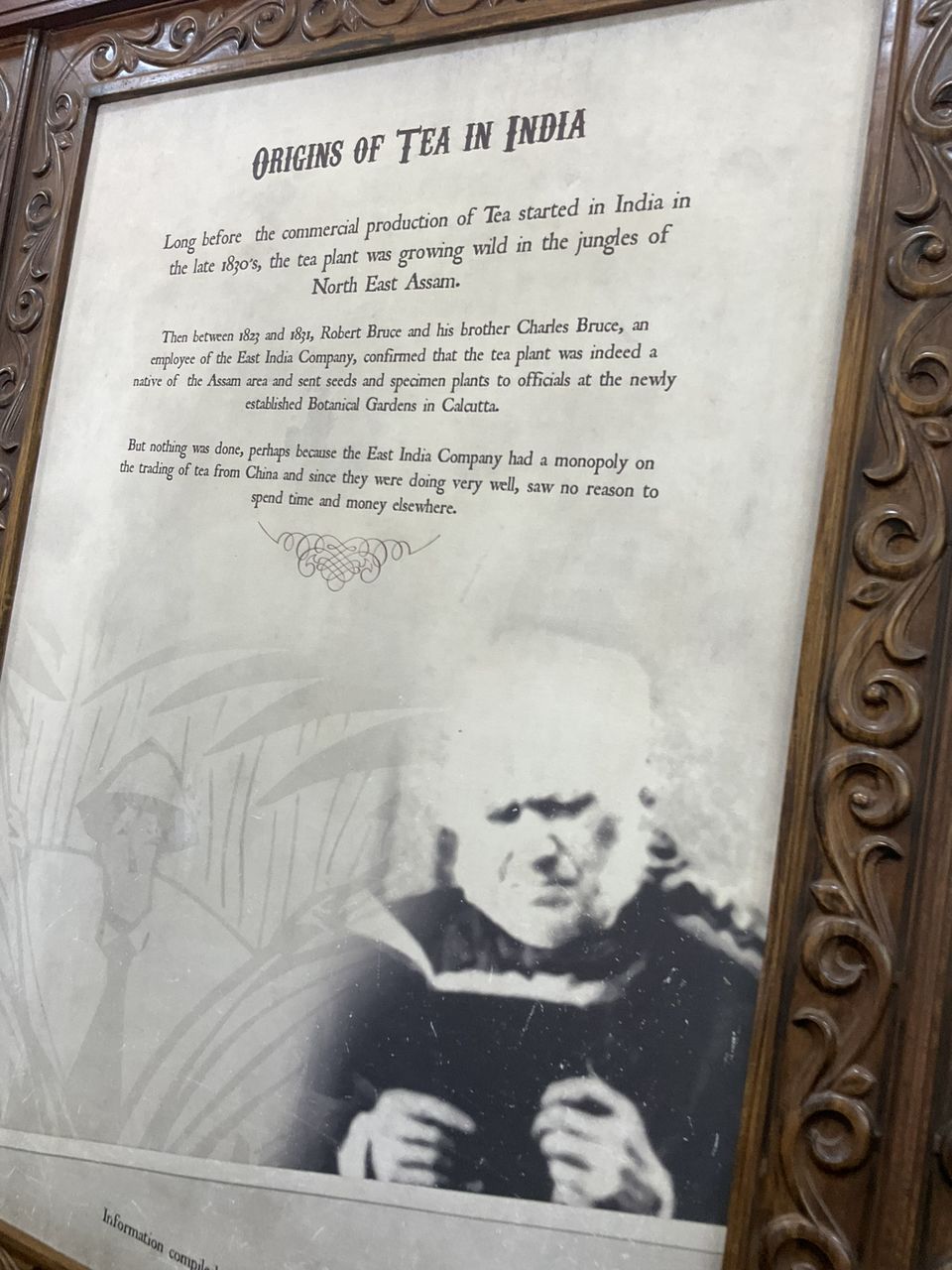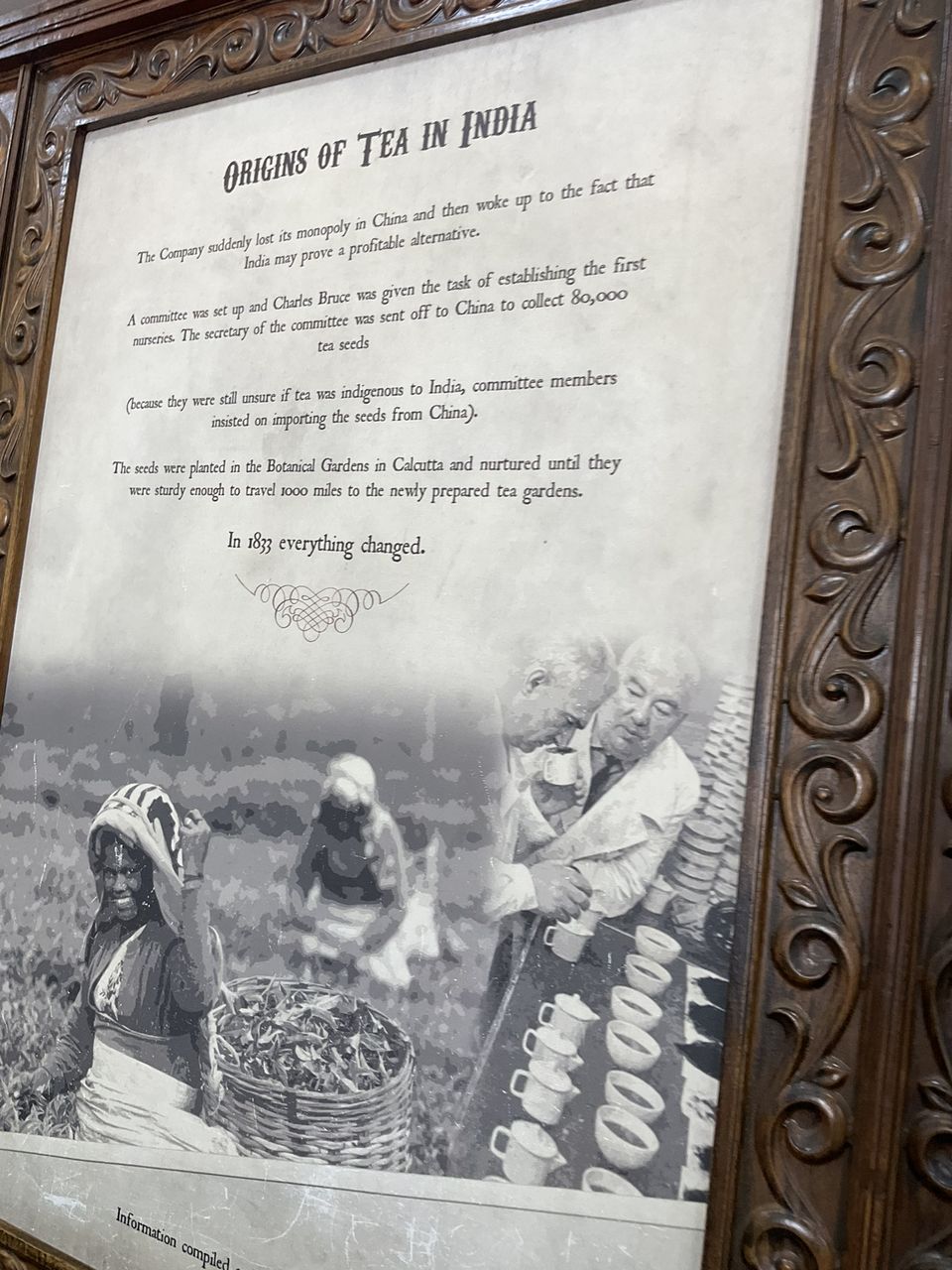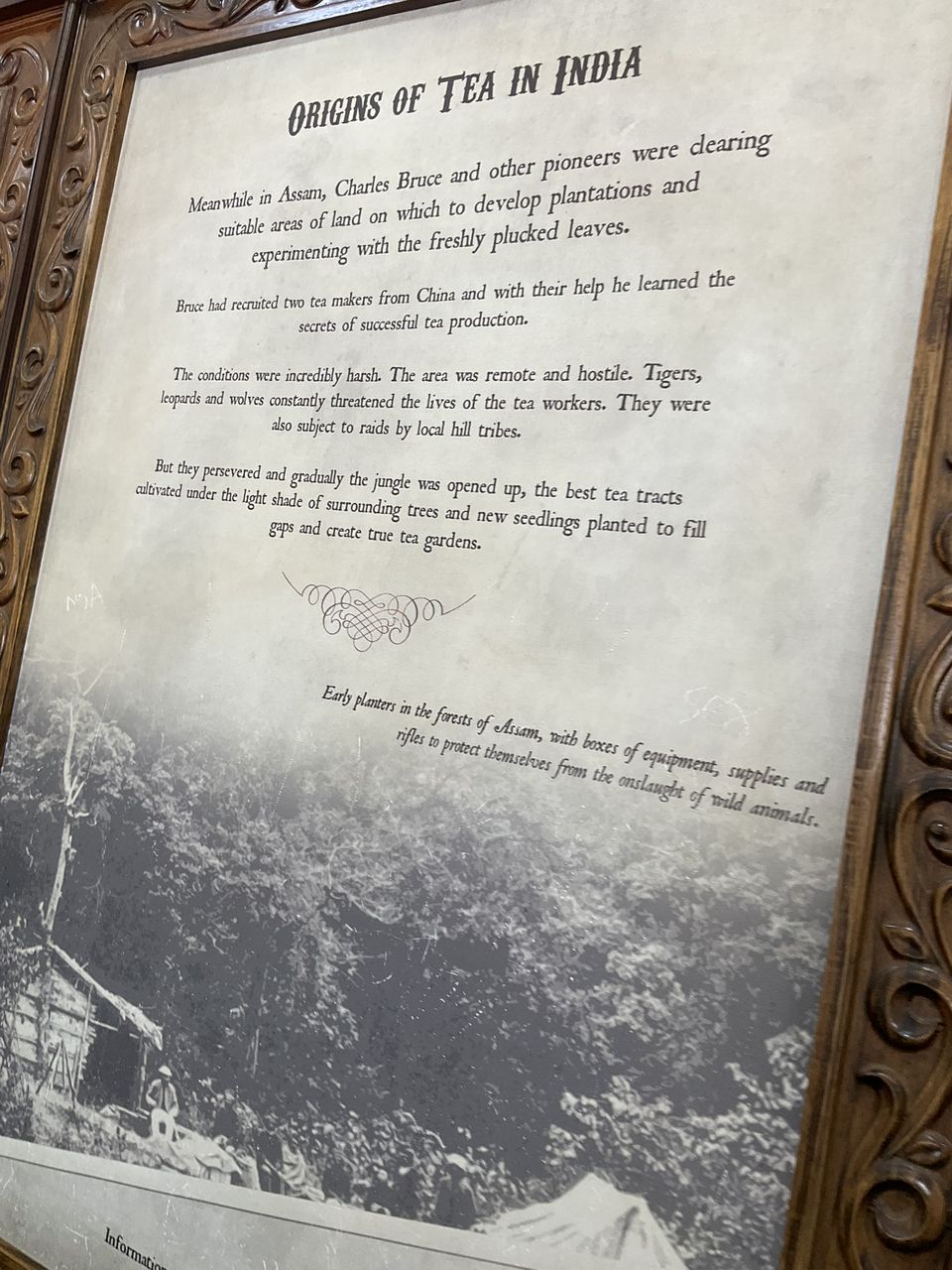 At one turn where the tea leaves get dried up and separated according to their eligibility, one can find the series of boards that imparts knowledge of Tea history, tea plantations, tea processing, tea makings, types of tea, and even different tastes of tea too. So, whenever you visit this Tea Museum, don't rush. Take your time to read every single board to understand everything related to this Ooty's tea factory.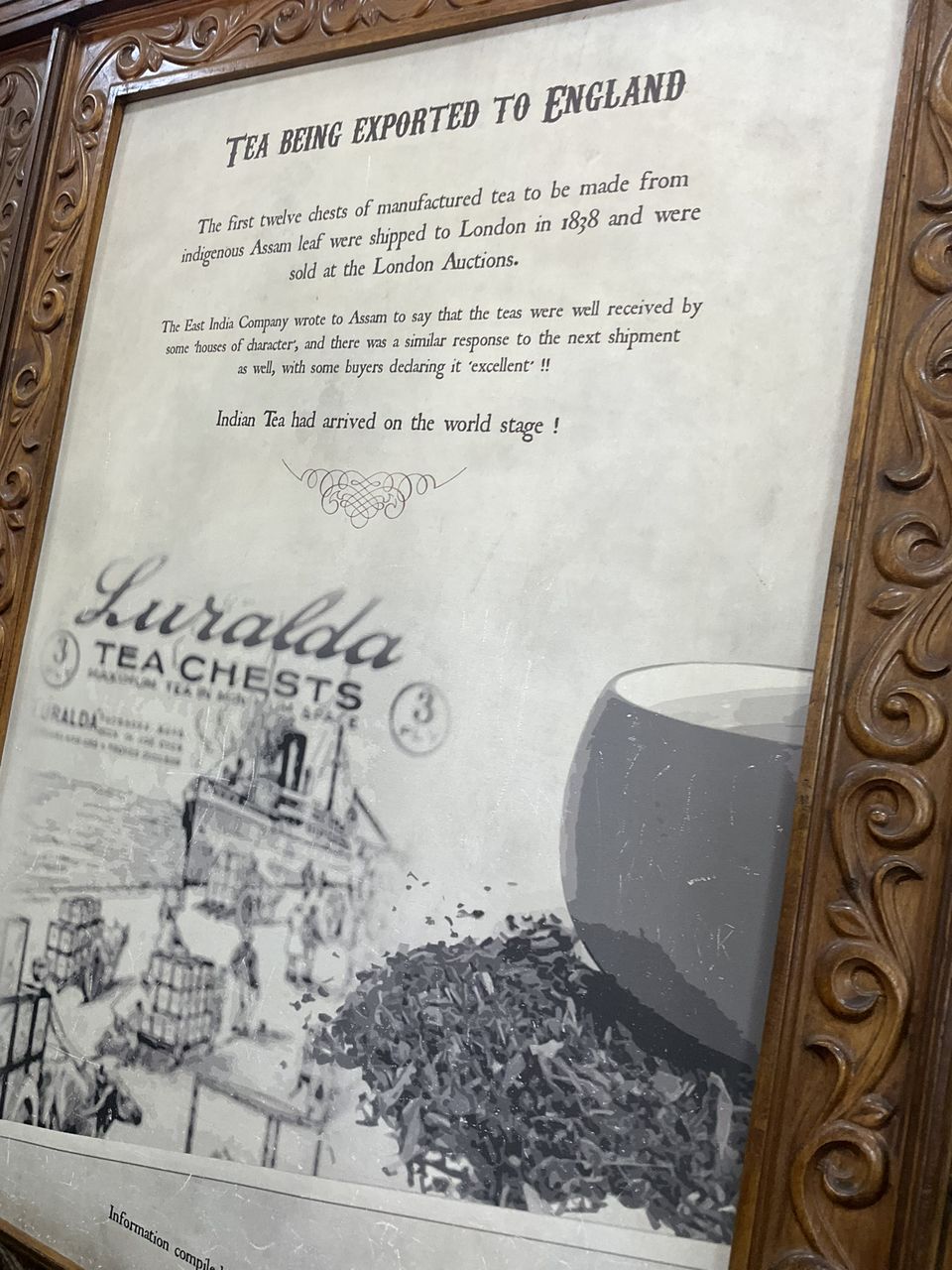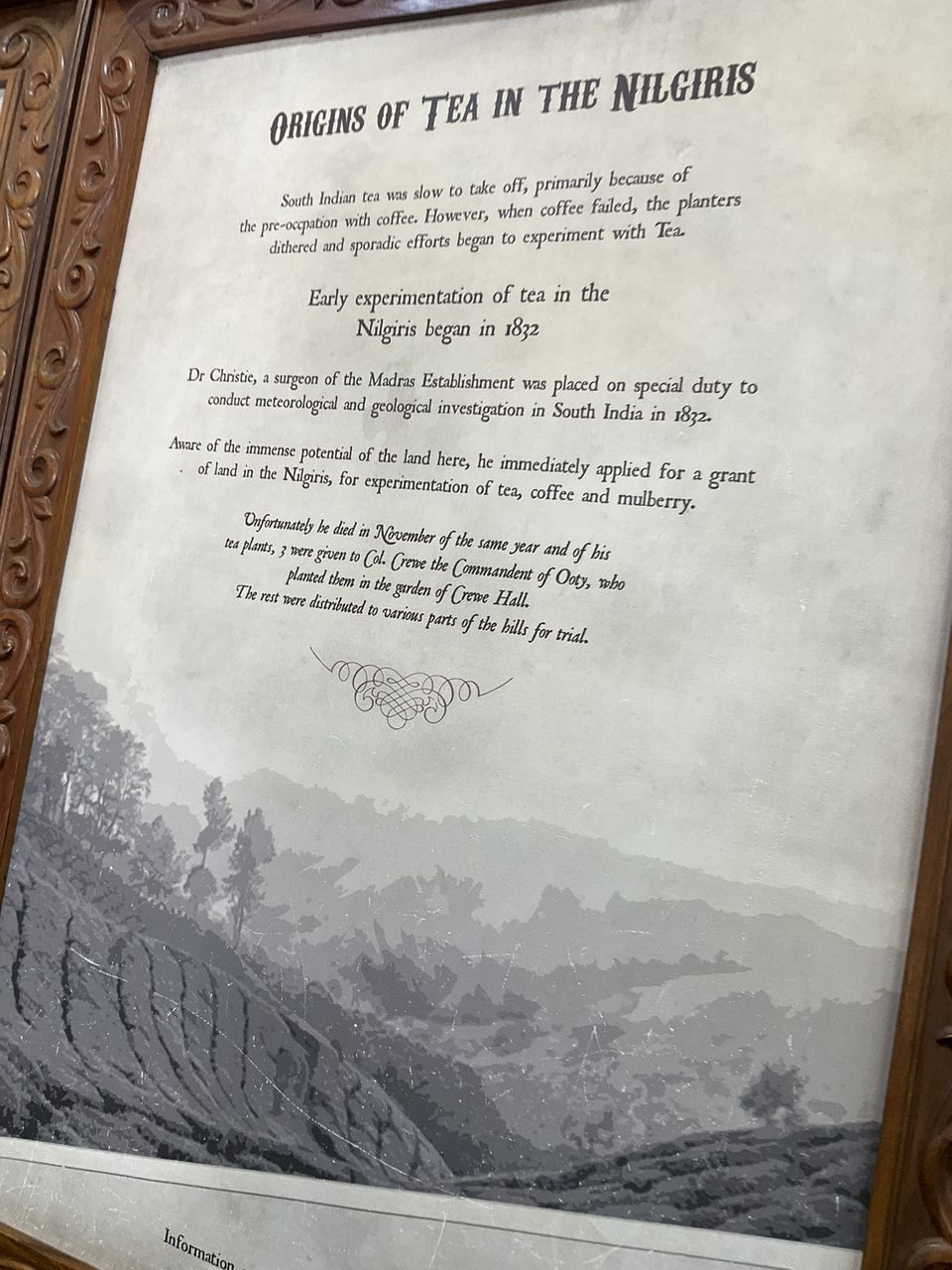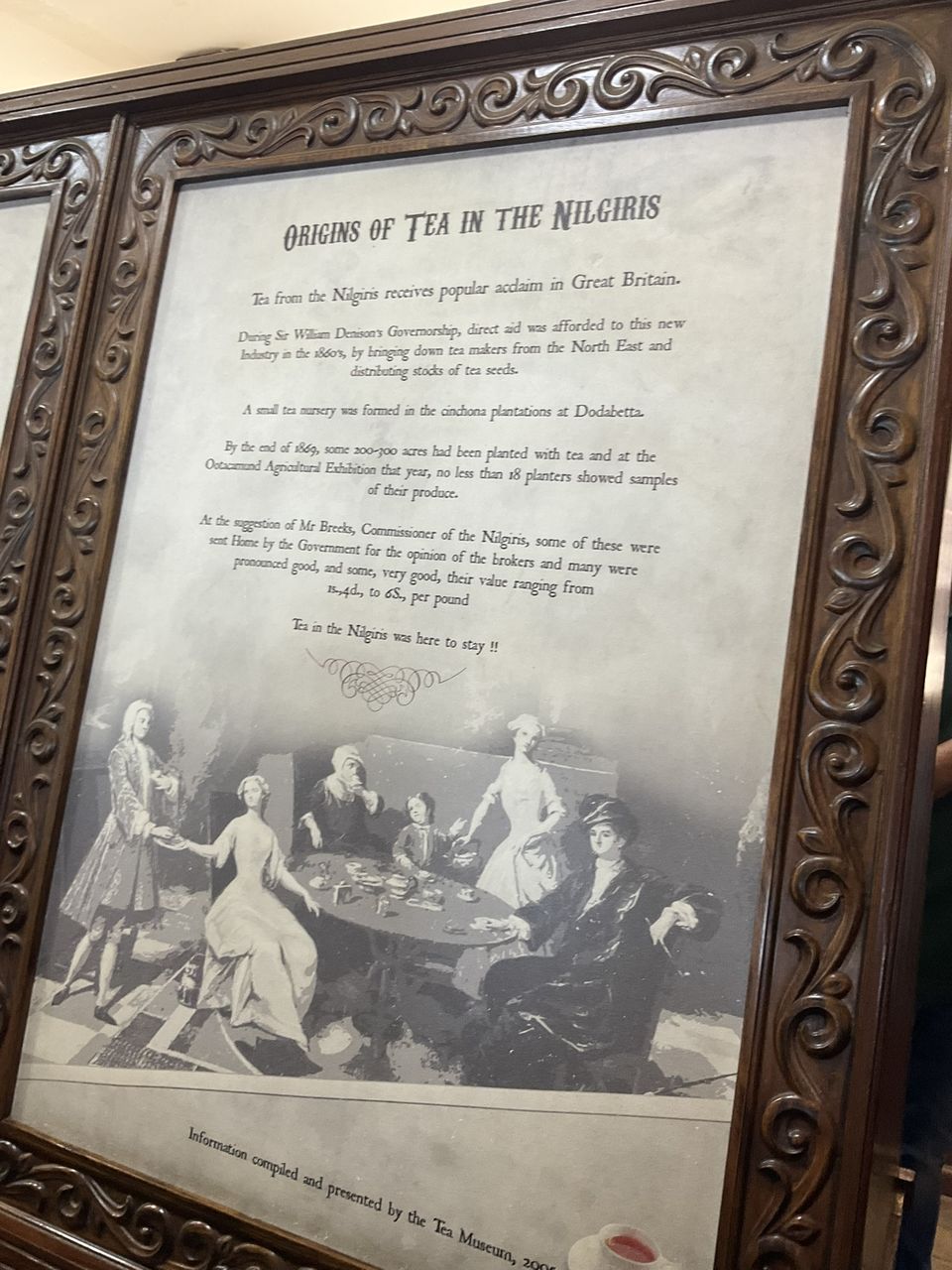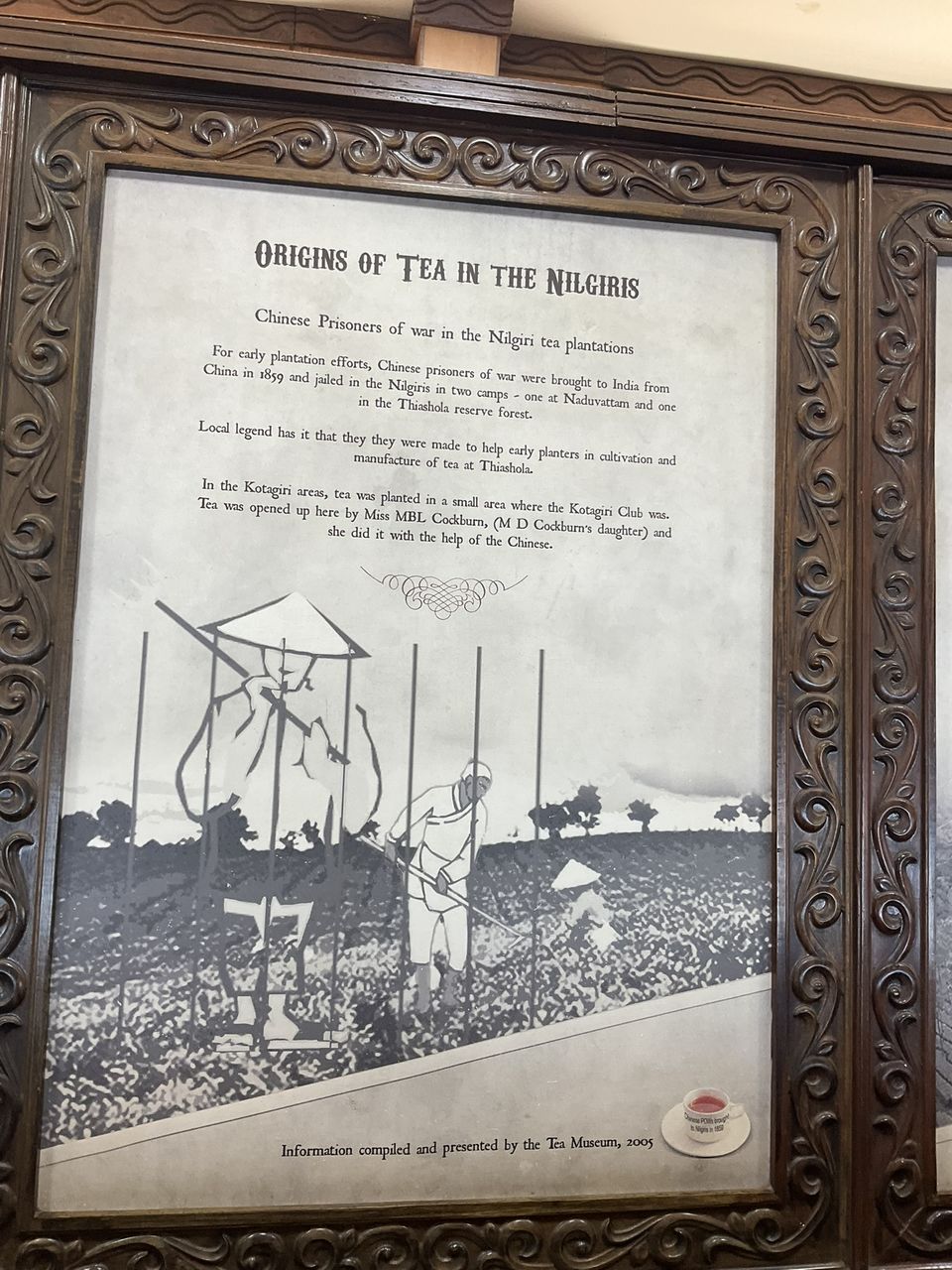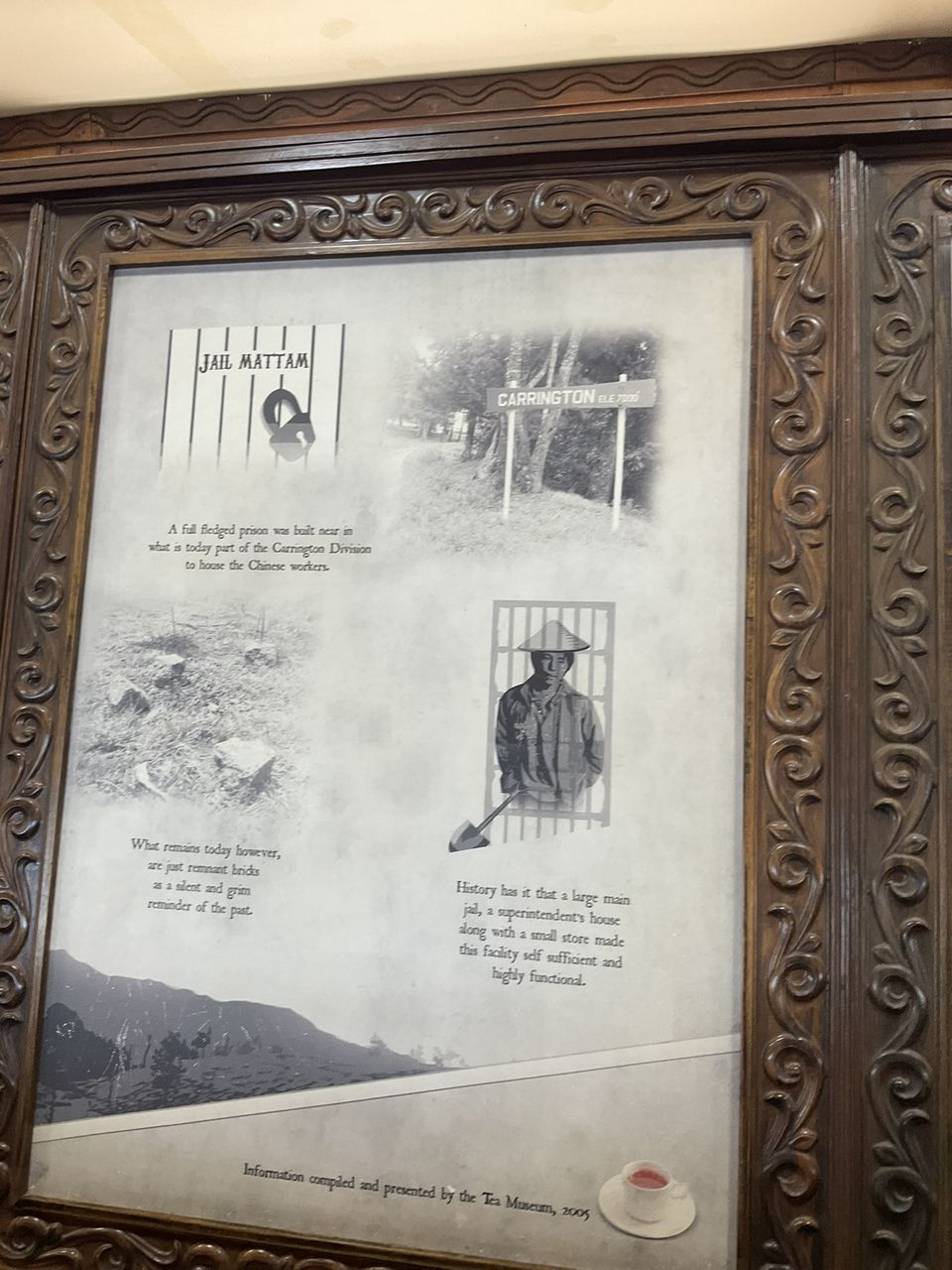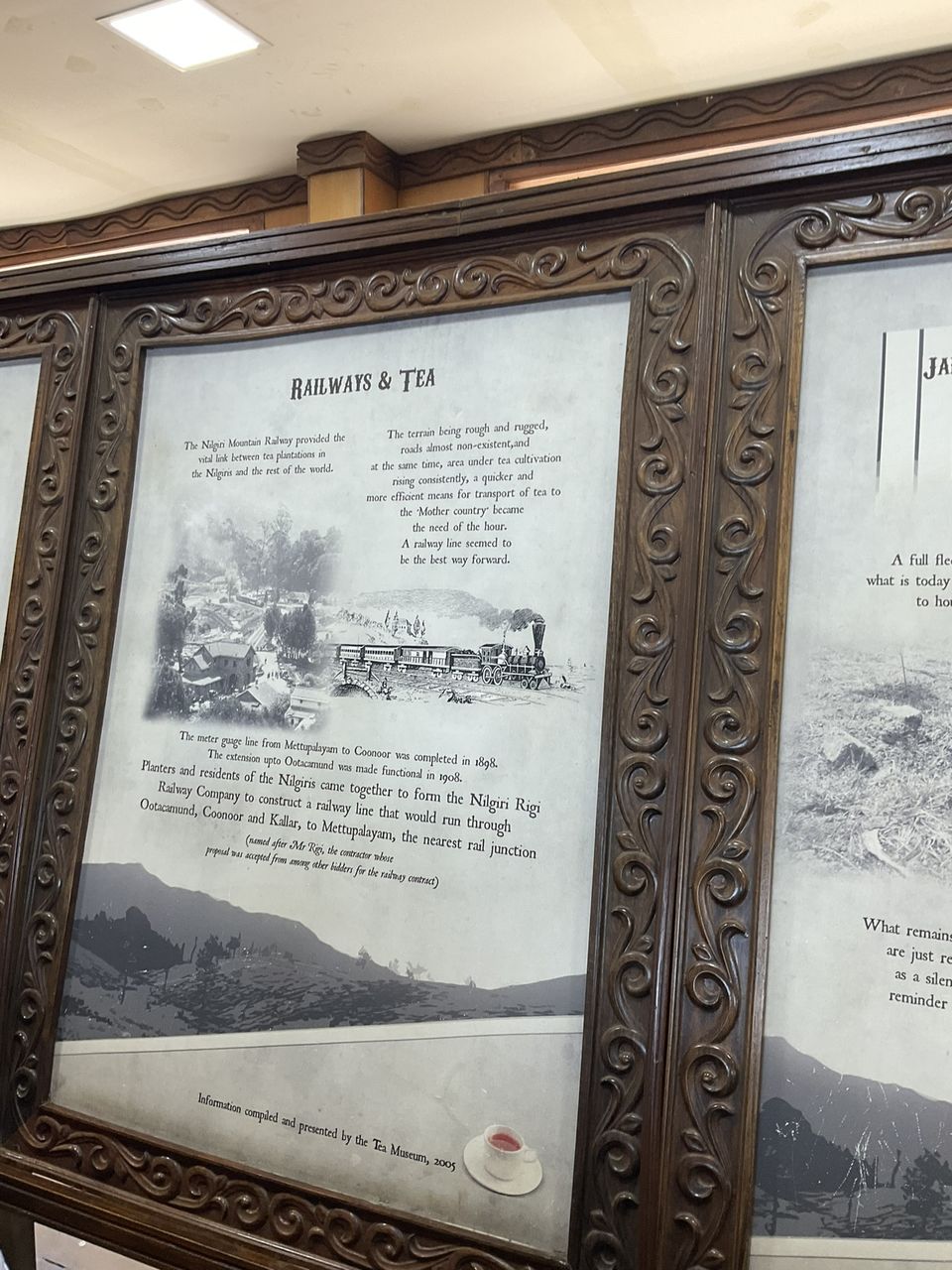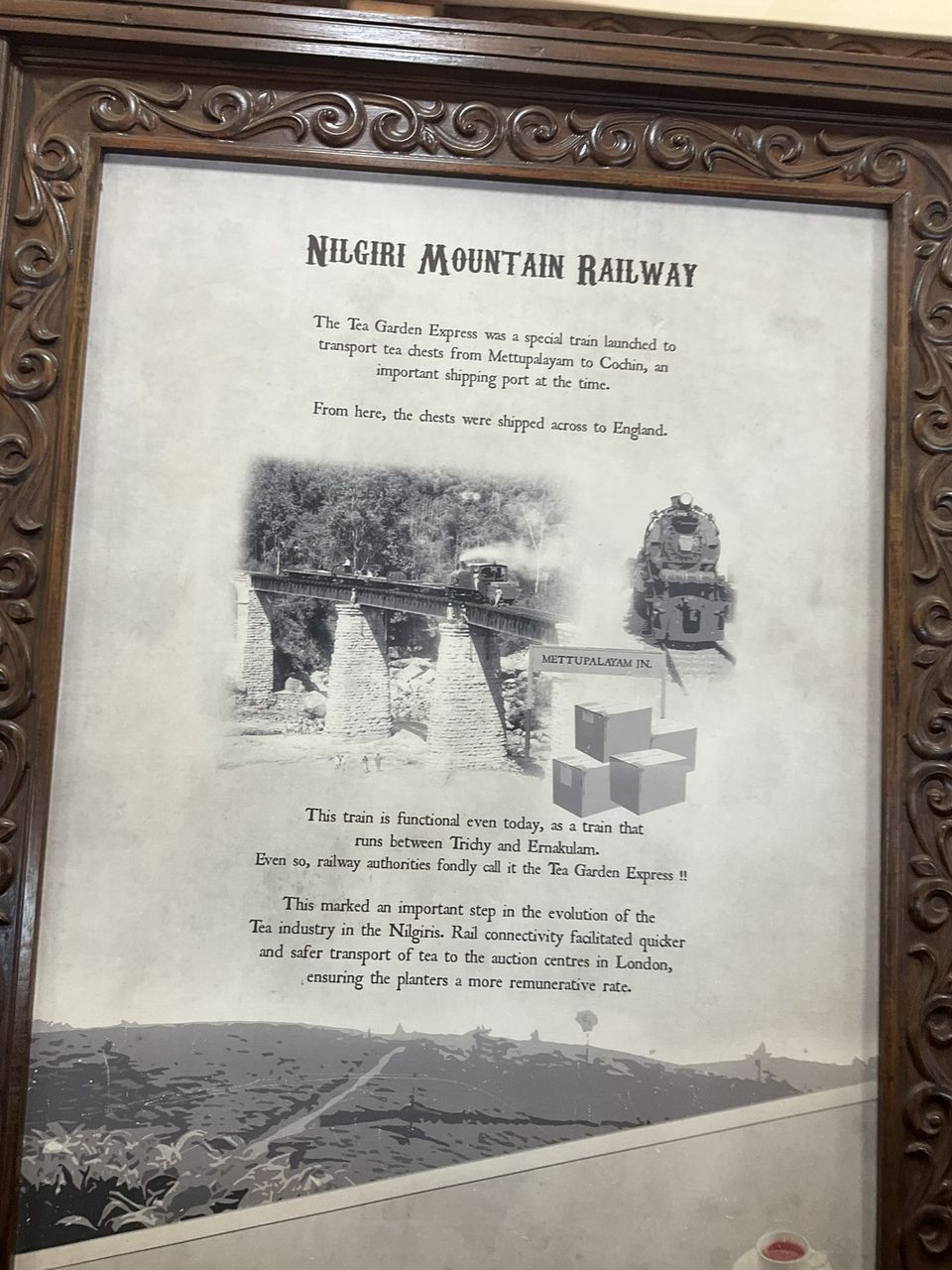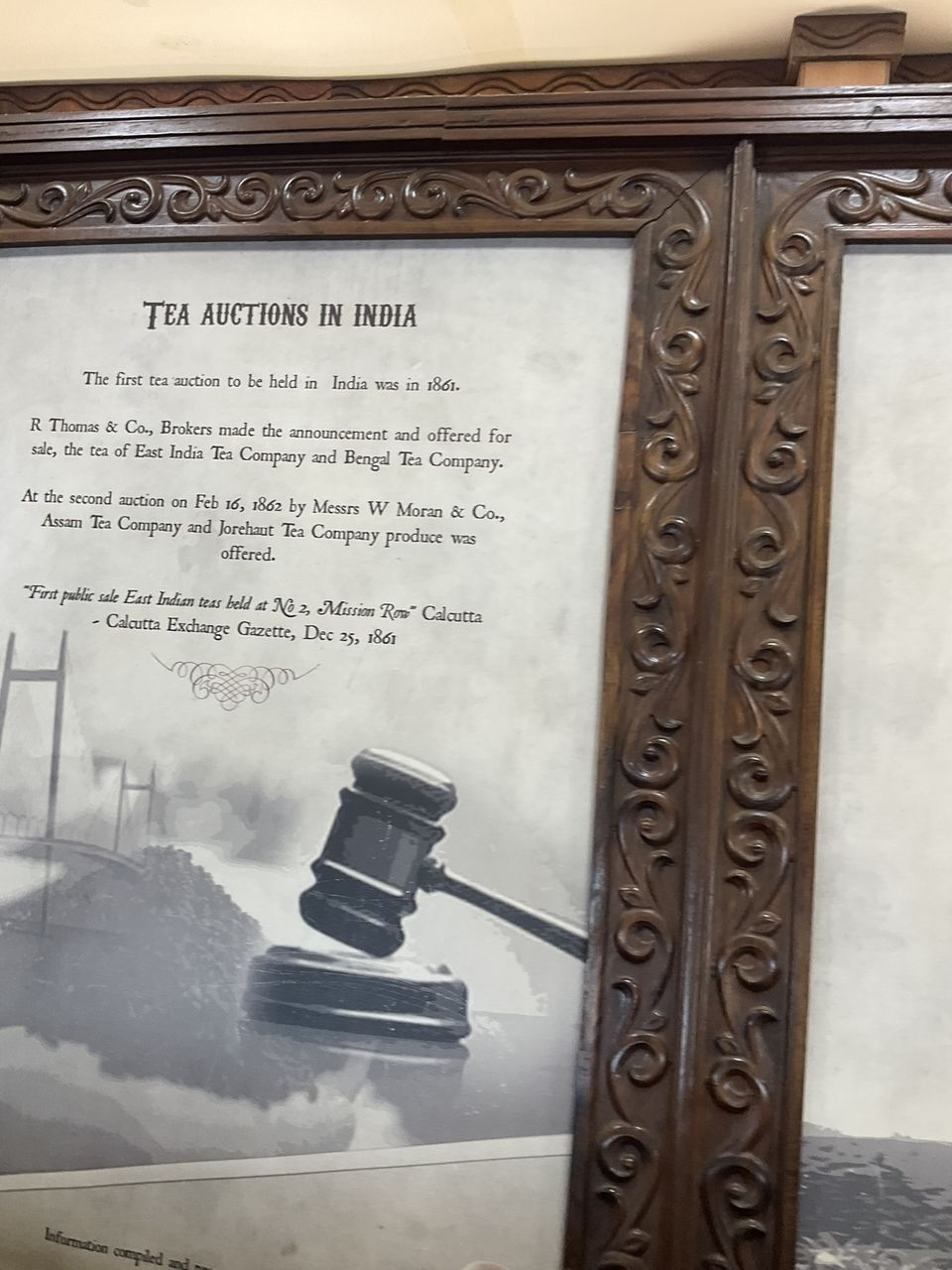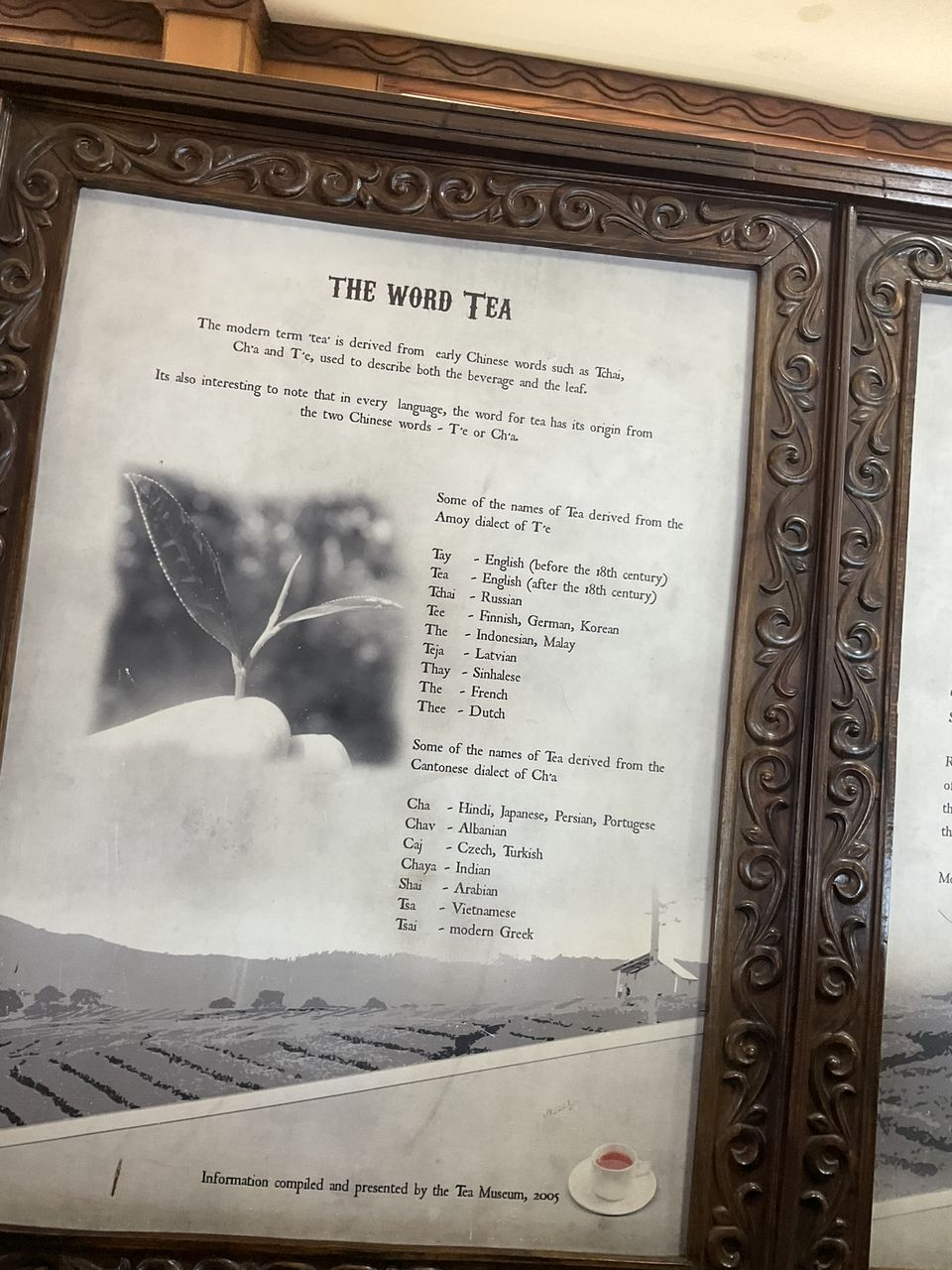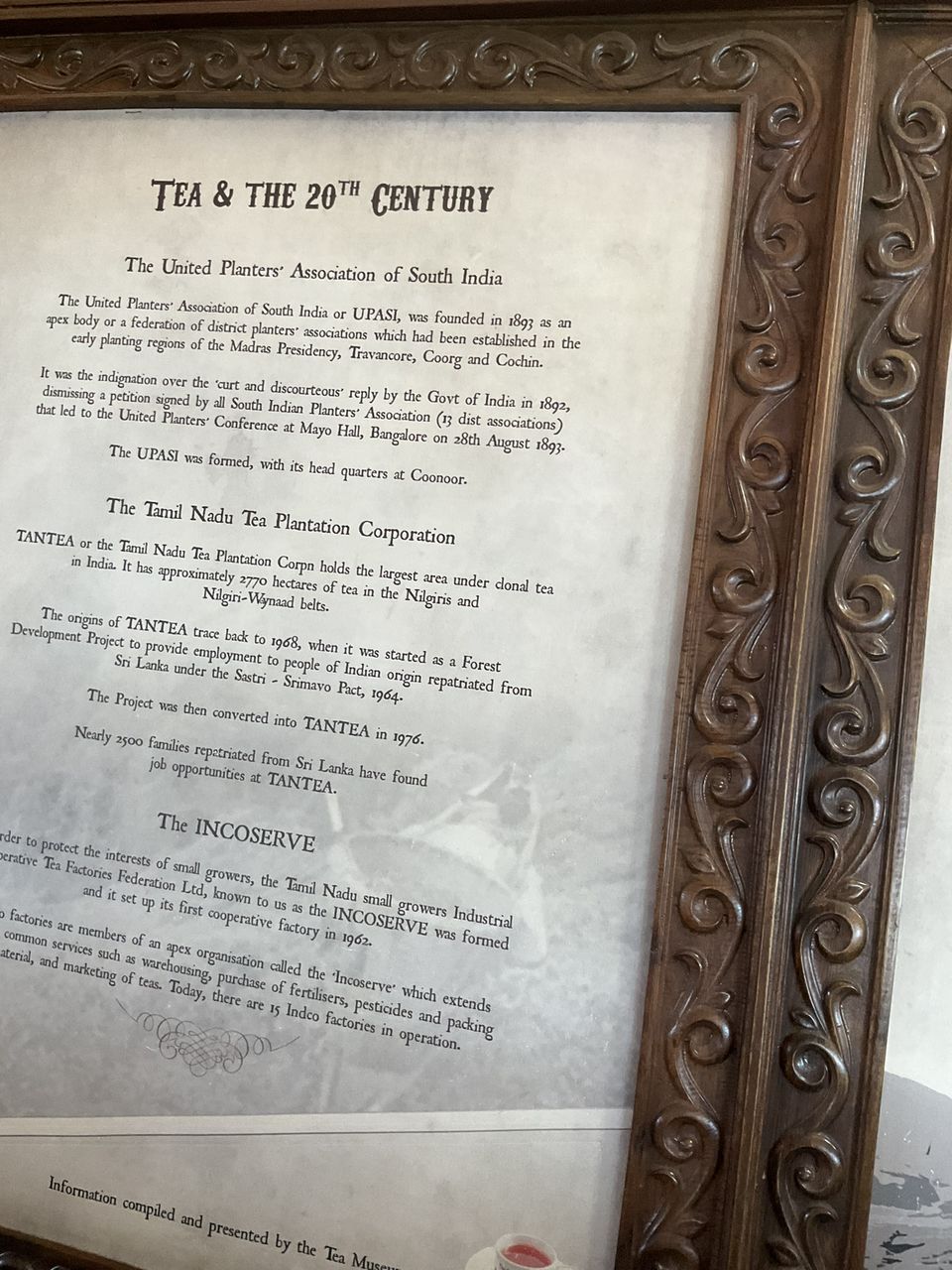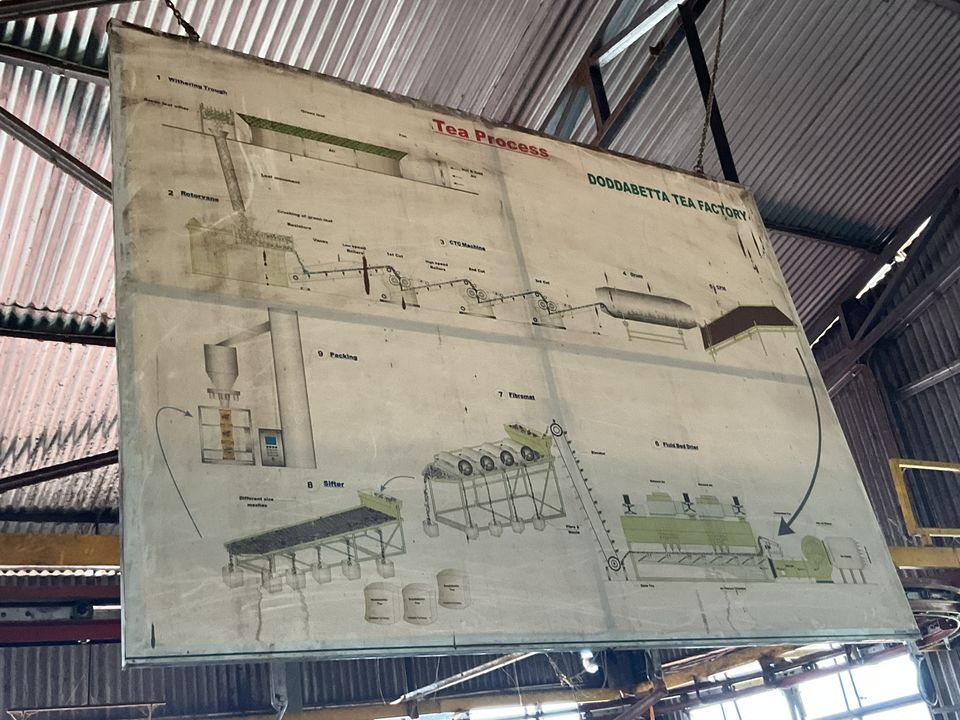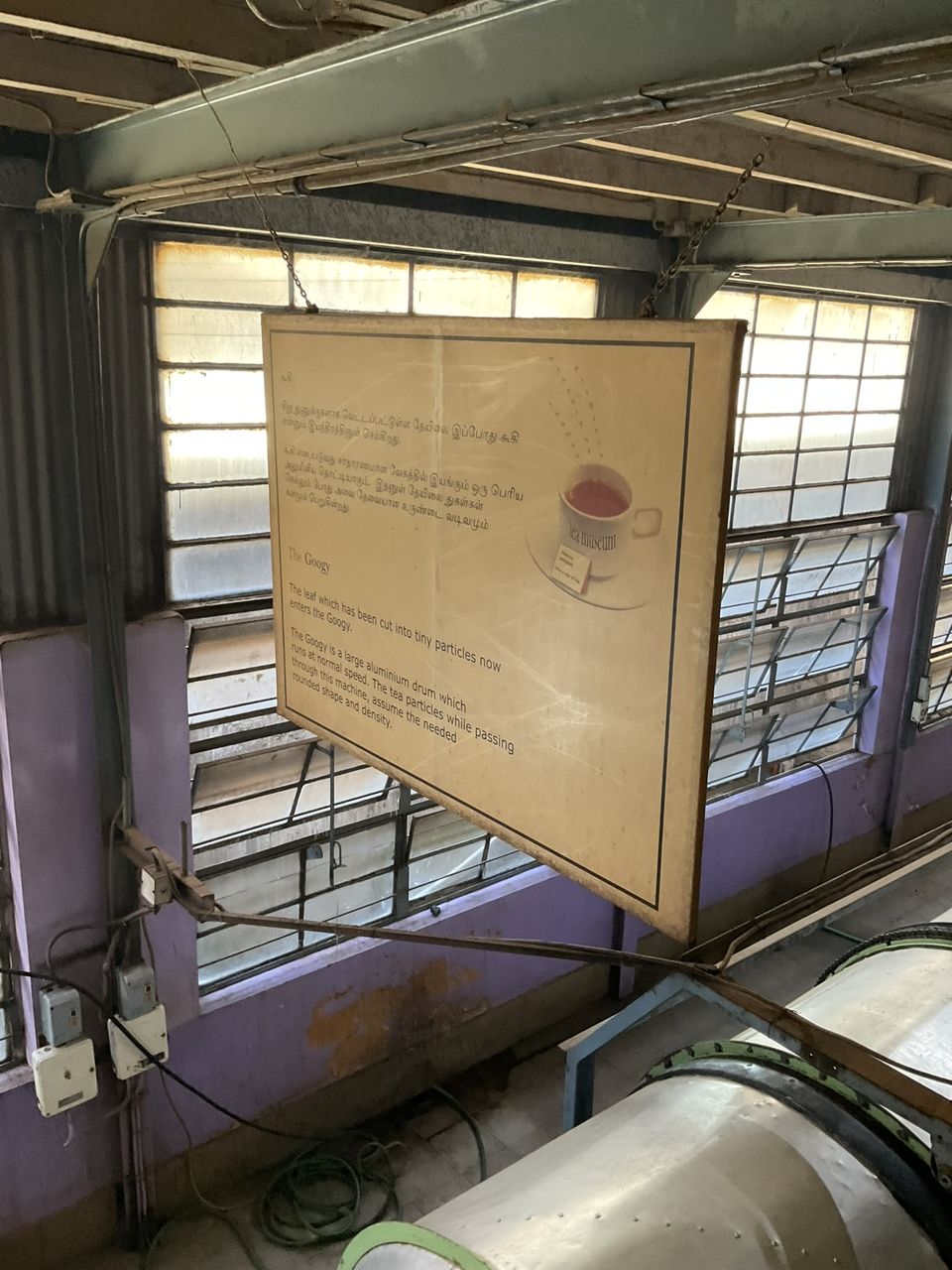 After the tea leaves get dried, they were forwarded on different belts that went through various temperatures and processing procedures till they acquired the finest tea powder. Witnessing the whole procedure amidst various other visitors, reading while moving further, smelling the change of fragrance from raw to refined, and stopping at a few places to capture the process made me feel so good for being there. I love museums but this one is different because I got to see the making of the product with my naked eyes.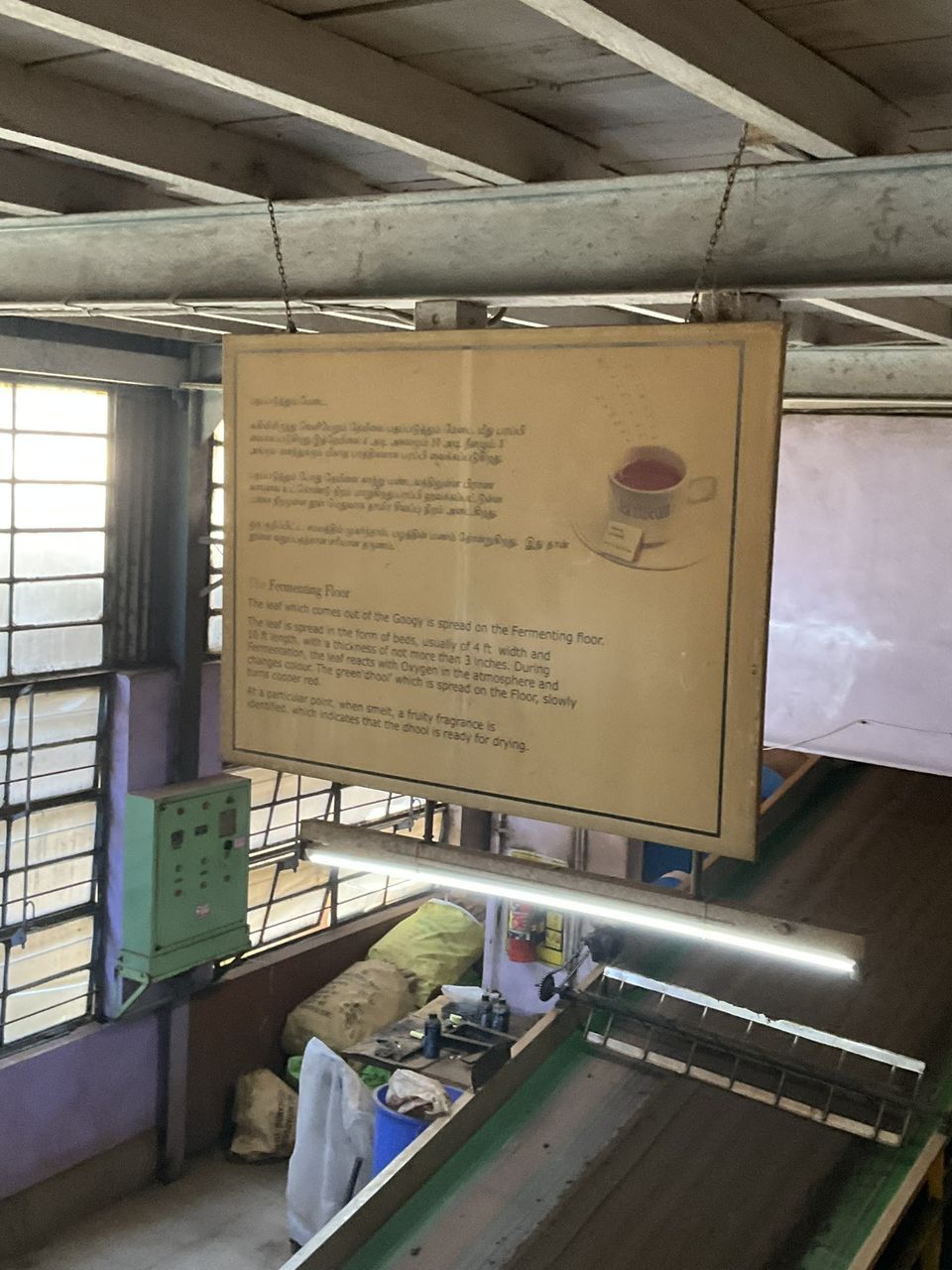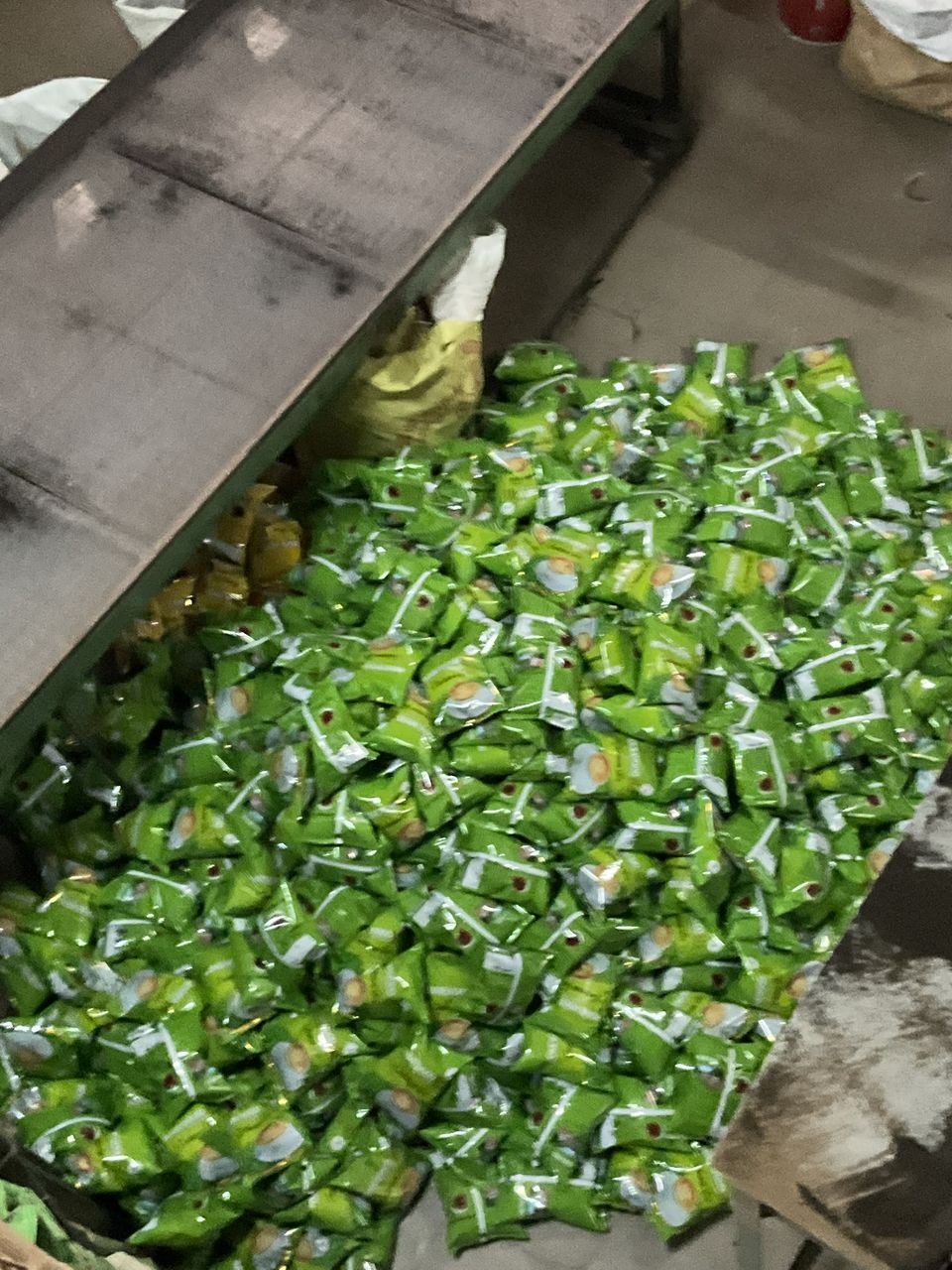 Once the tea is made, those crystals go further for packing. And during this process, one can see different kinds of packaging according to the kinds of tea. There are more than 10 varieties of tea that are produced here throughout the year. Every factor seems to be interesting here. My pals and I explored together but at the midway point, I kind of held back because I was focused on the boards to read everything. And when I found them sipping teas together, I felt surprised. Yes, after completing the tour of the museum, every visitor can have a glass of tea to savour the taste buds with freshly brewed tea. Isn't it amazing? We all had our share of tea together and we even captured those moments too.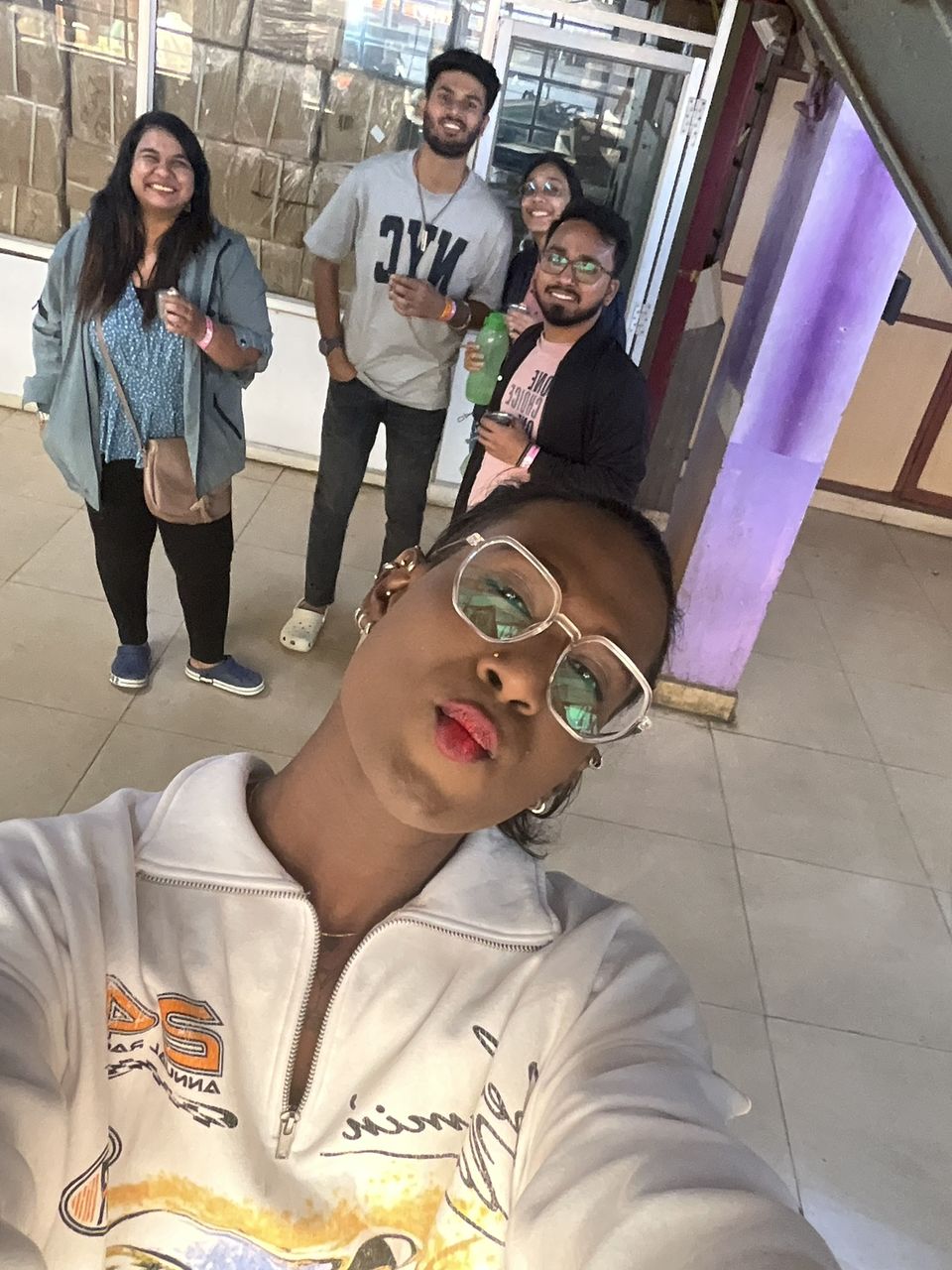 After exploring the inner premises, one can step out to the corridor where one can find the stores lined up to sell various kinds of tea in various sizes and various price levels. Also here one can find medicinal ayurvedic products and eucalyptus oil bottles. The best part of this place is one can find all the famous products of Ooty including tea, eucalyptus oil, chocolate and woollen clothes too.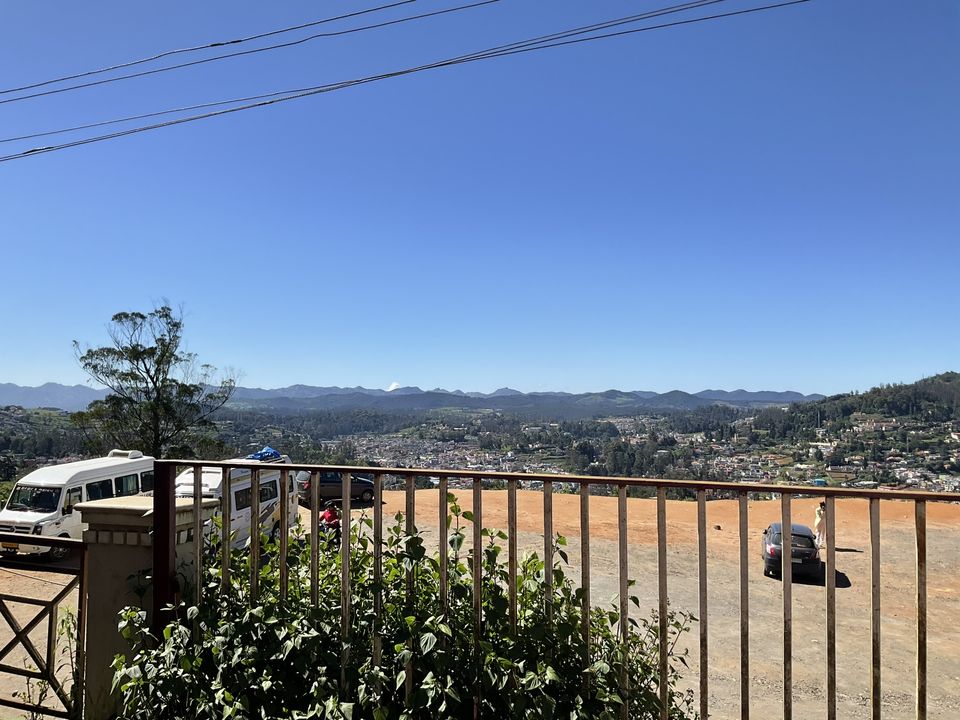 Speaking of popularity, after tea, chocolate is the next best thing in Ooty. That's the very reason why many people buy different types of chocolate from this hill station. And we weren't any exception because our driver/guide specifically mentioned us to buy tea and chocolate only from this factory as they are authentic and genuine. By the end of the trip, I found it was indeed true. Because comparatively the chocolates you find here and the chocolates that are sold outside taste a bit different. It is because, here at this museum, they also prepare the chocolate. I was so thrilled and excited to see the exact procedure of chocolate making. It was a mouth-watering experience for me to see a few women working effortlessly with chocolate by putting them into various moulds of different sizes.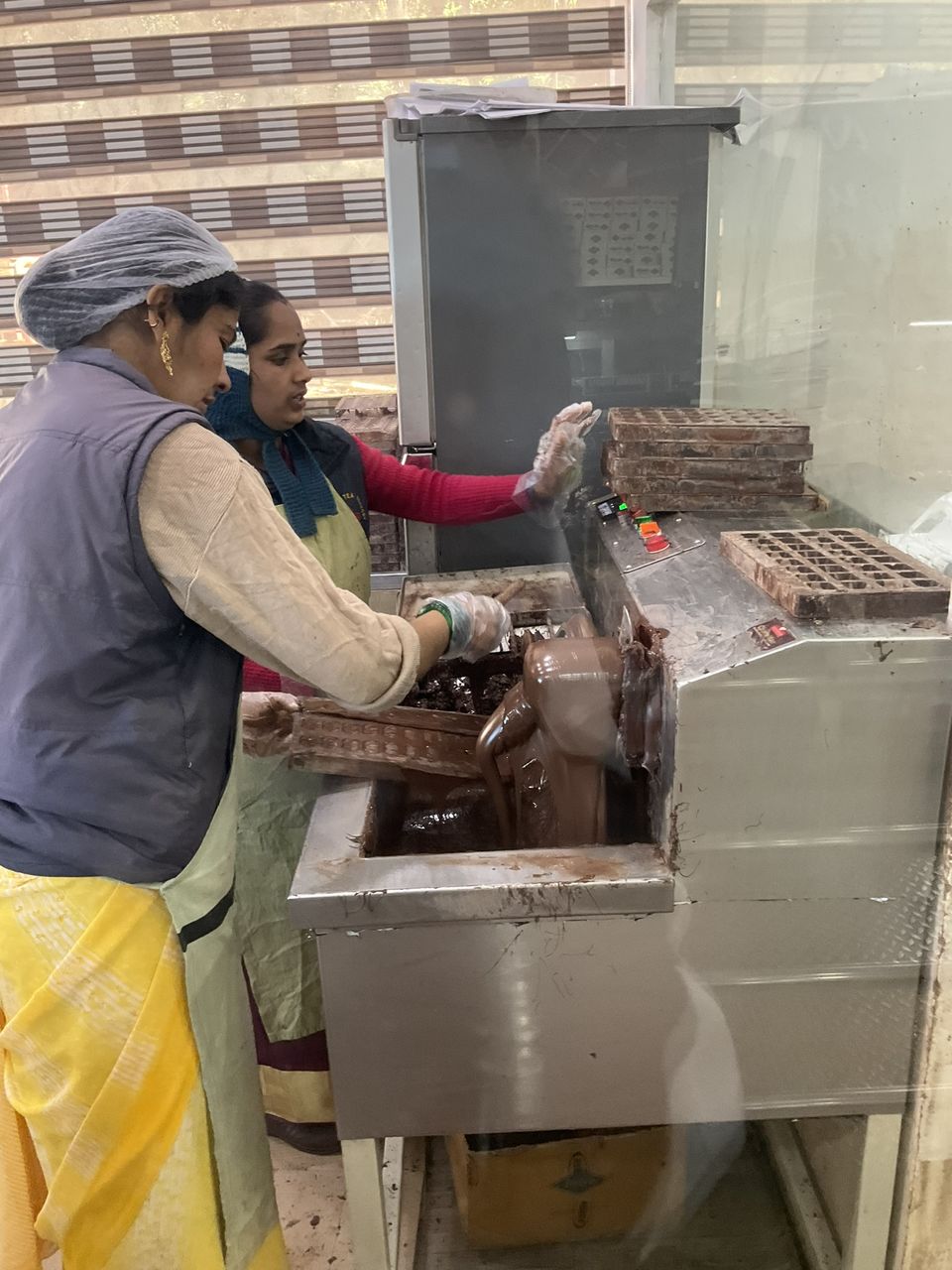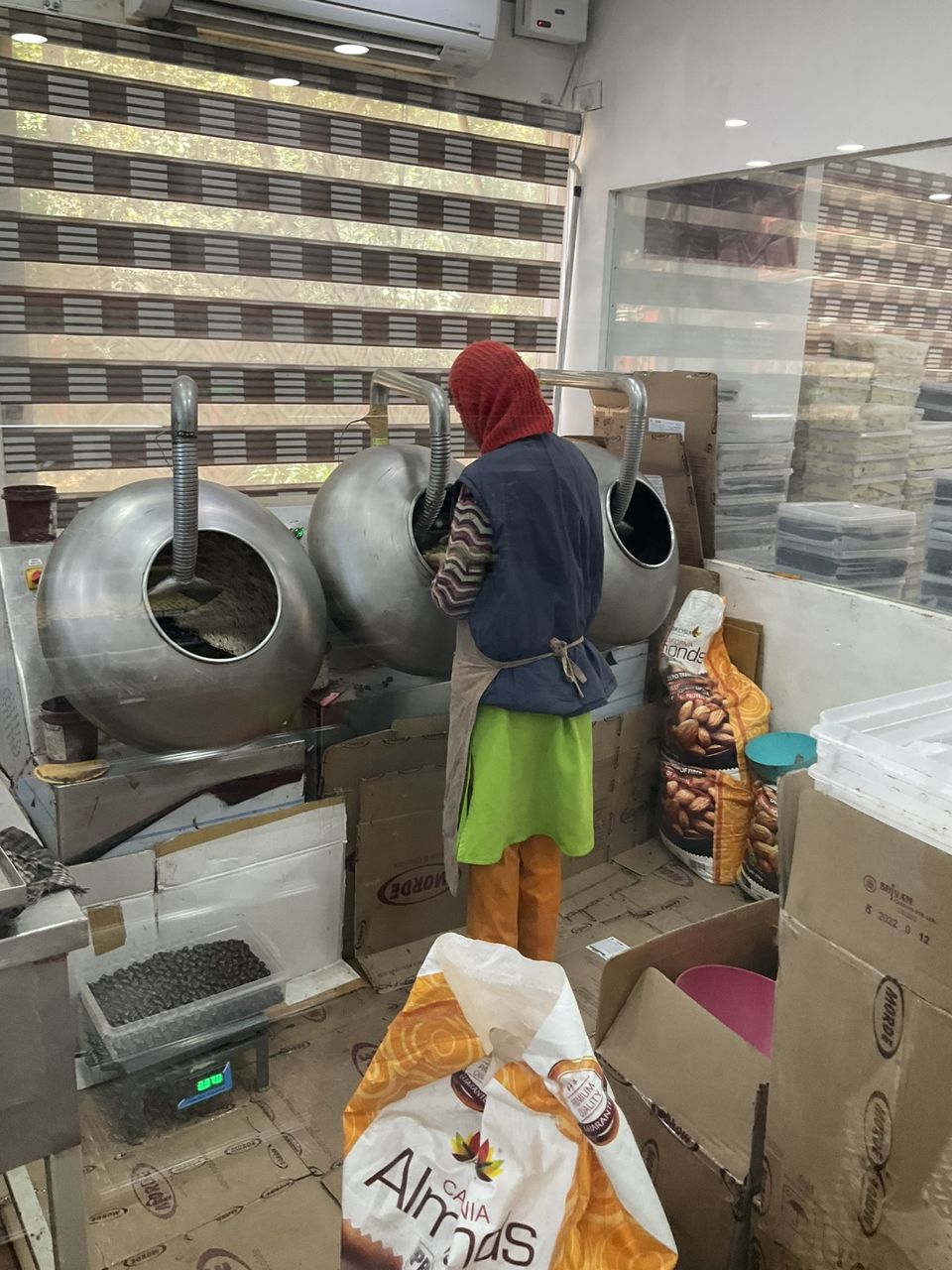 I stopped for a while to fill the whole scene and suddenly everyone became kids after seeing chocolate. When we moved further, we found a huge store with more than a hundred varieties of chocolates displayed behind the cold glass cubicles that attract visitors to purchase them. Here they sell chocolate in grams and kilograms. As I'm concerned about calories, I just tasted one but didn't purchase any but all my other pals brought different kinds of chocolate including the rum-blended ones.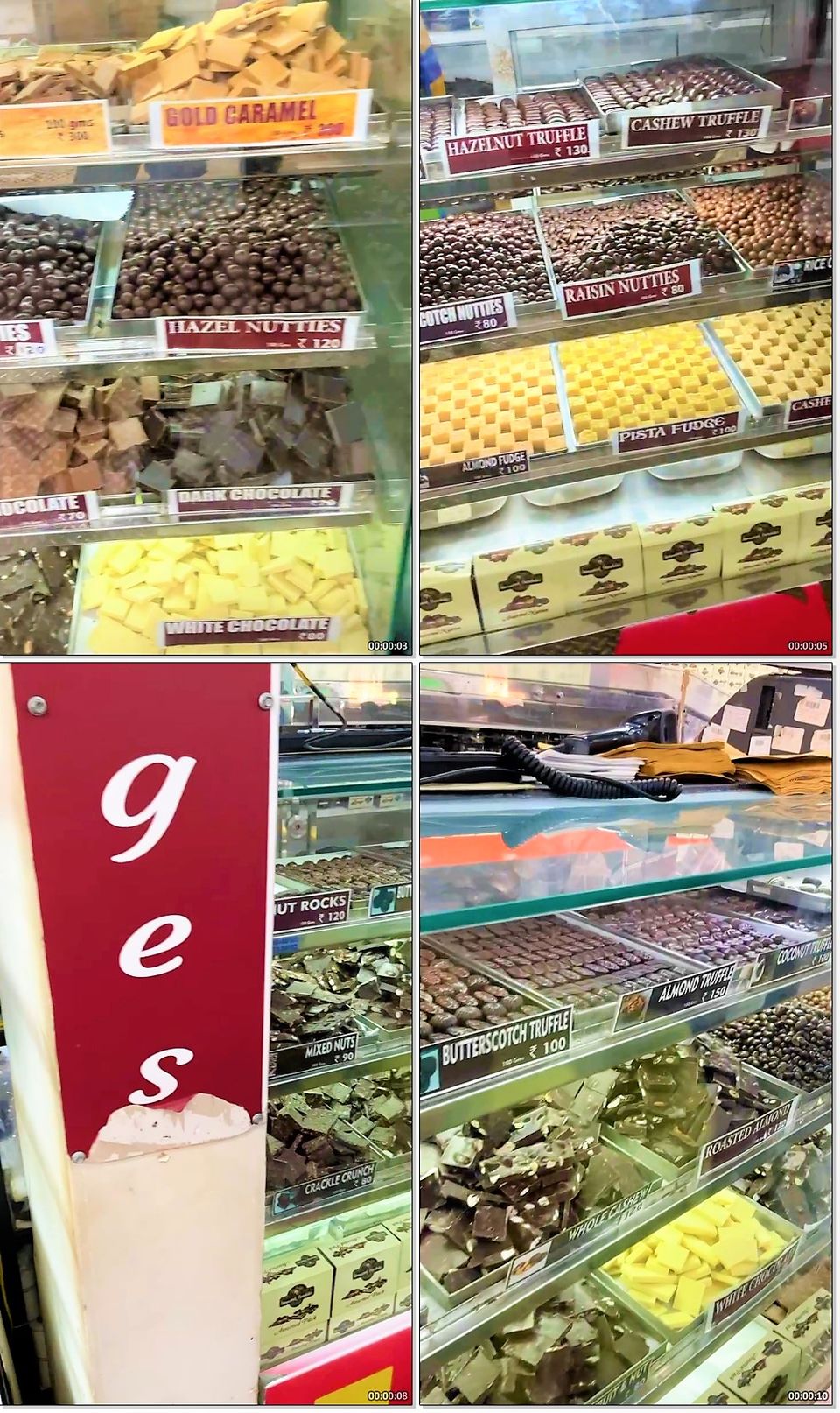 God, it was too much chocolate in one place for sure and I loved it though. After spending some time there, we rushed out of it and climbed down to the ground level. There we found several vendors selling woollen clothes, and leather jackets. It is a floor full of products to purchase to face the chilling temperatures of Ooty. My fashion spirits suddenly got elevated and I started choosing the right product to purchase as the souvenir of this particular tea museum. And that was when I found a cute woollen beanie of peach colour. I purchased it with utmost happiness and satisfaction. Funnily, for me, clothes matter more than food.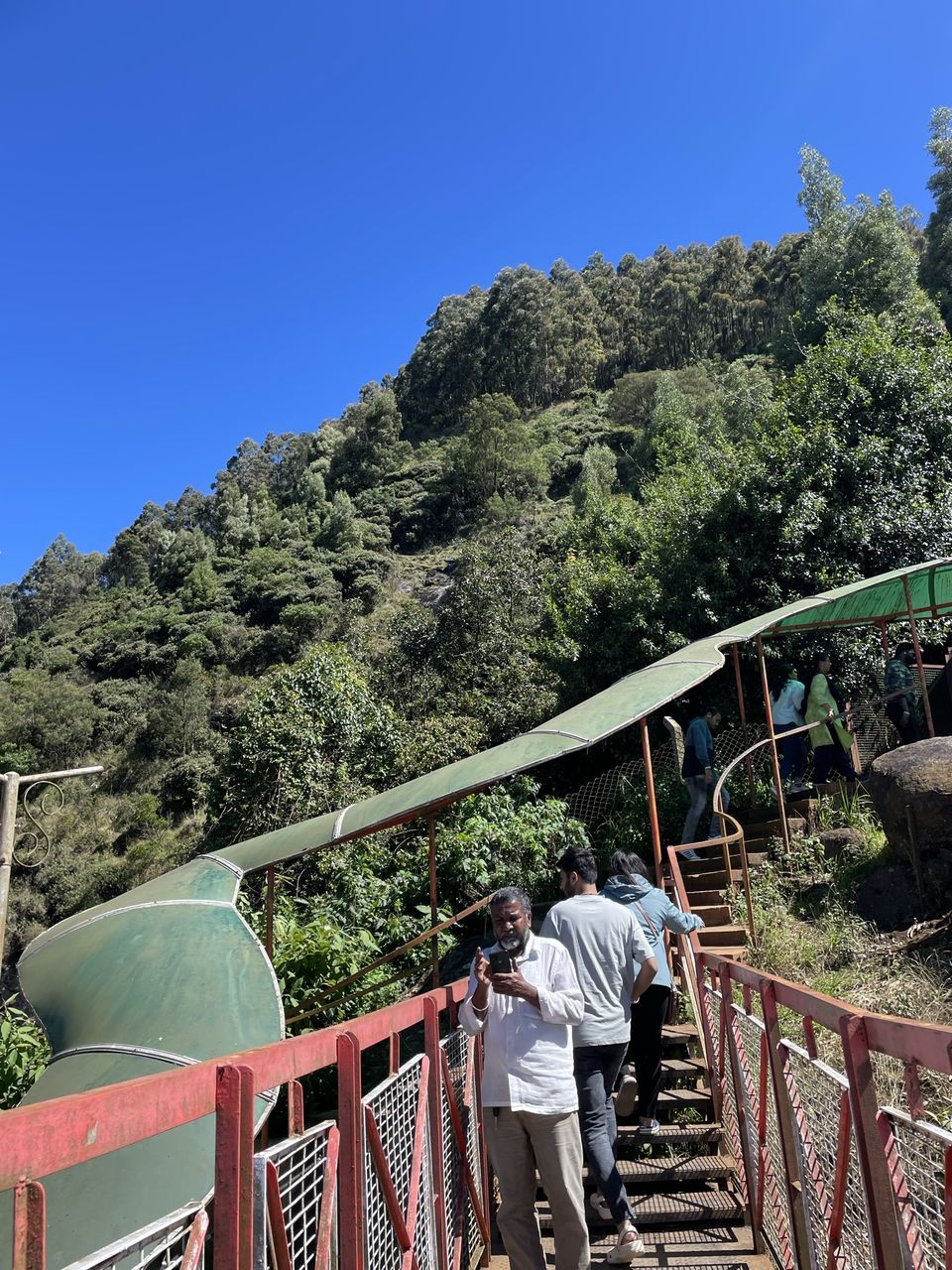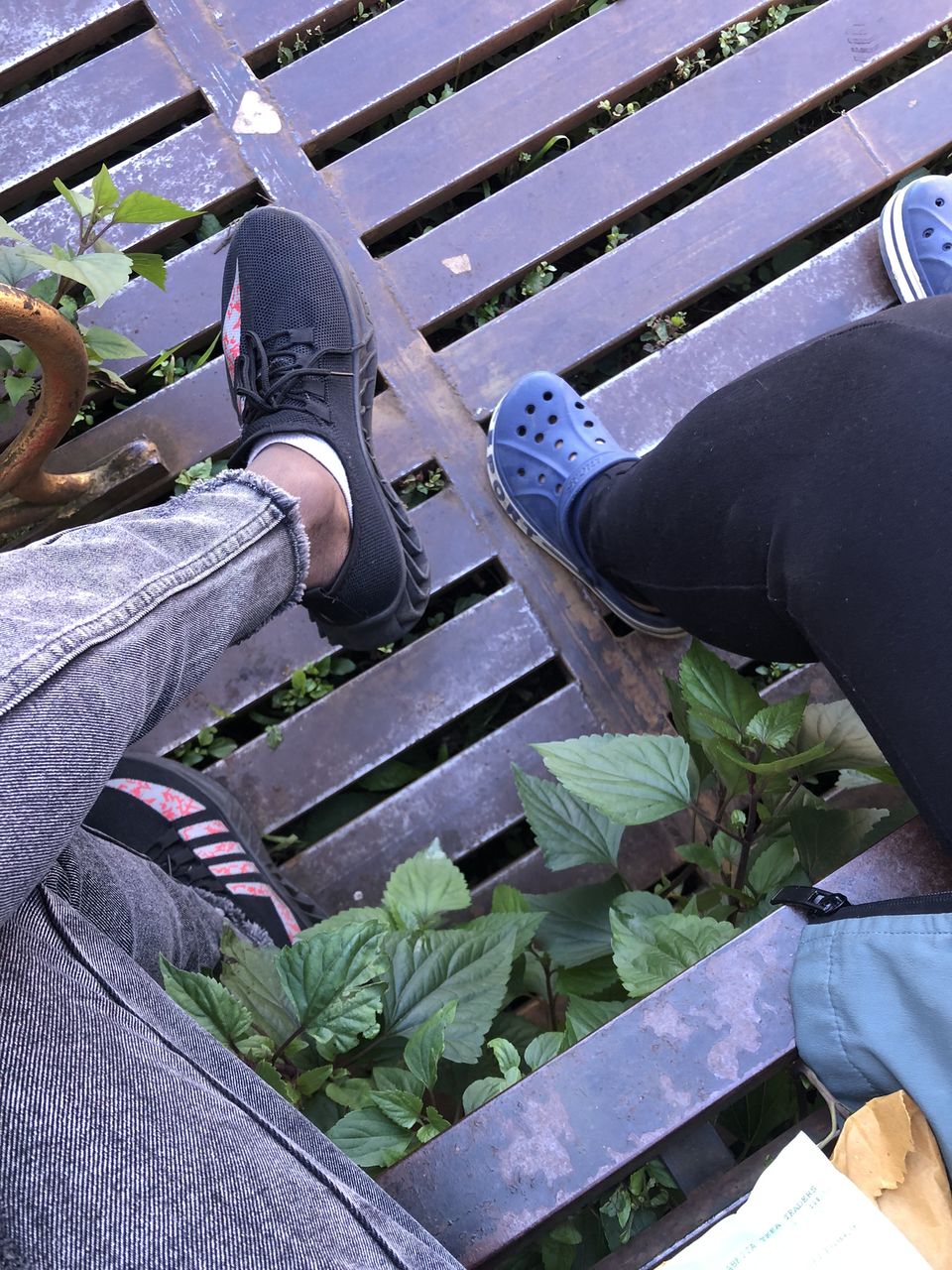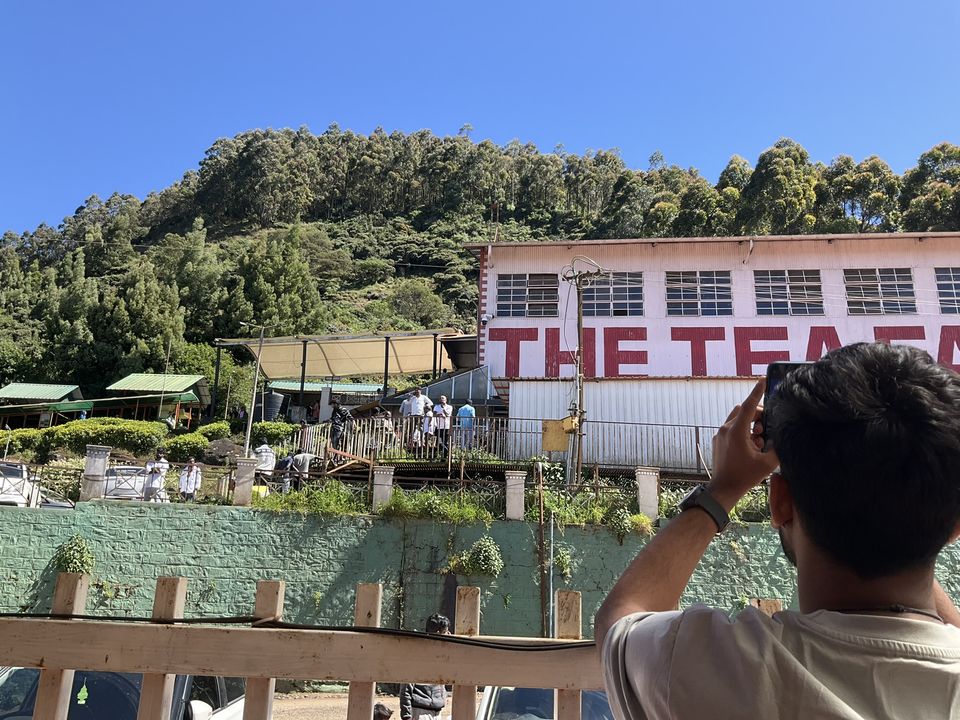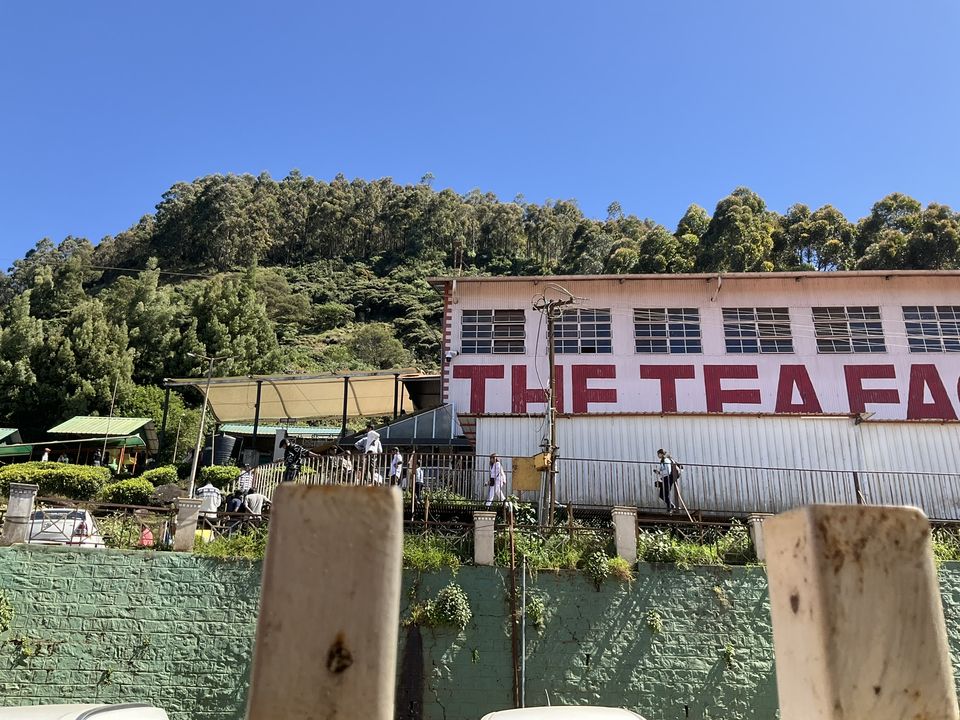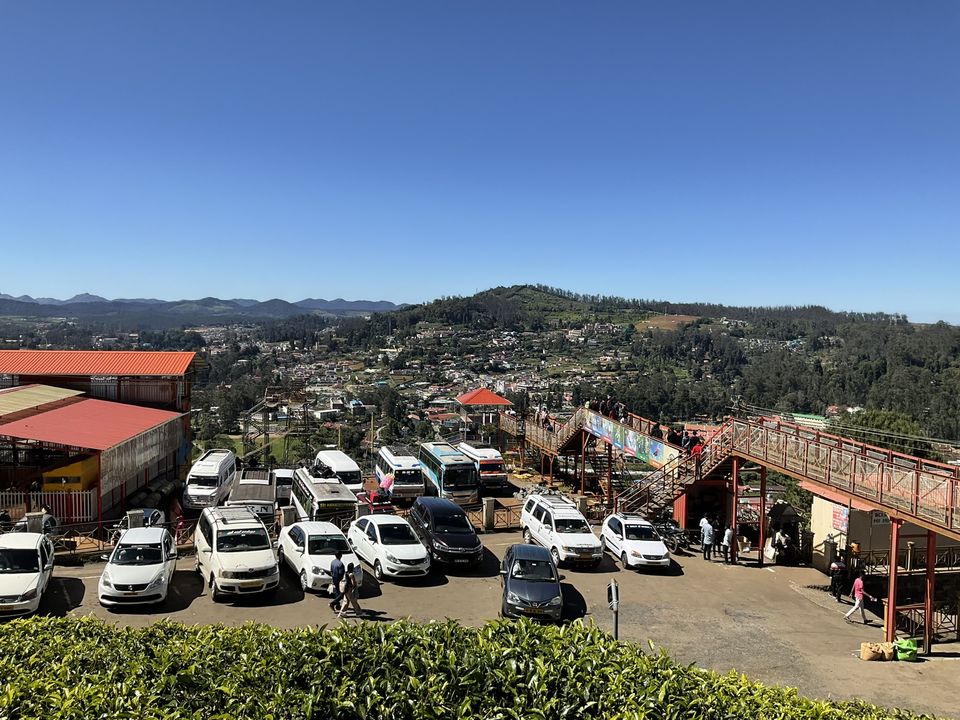 After exploring every section of this Tea factory and Tea museum, we stepped out of the inner premises to the beautiful outside world again. It was cold and also sunny that day. So we relaxed for a while on an iron bench near the exit. There I sat for a while, capturing the panoramic view of Doddabetta, the Ooty tea factory, the hills surrounding, the vibrant coloured houses and the whole hill station vibe.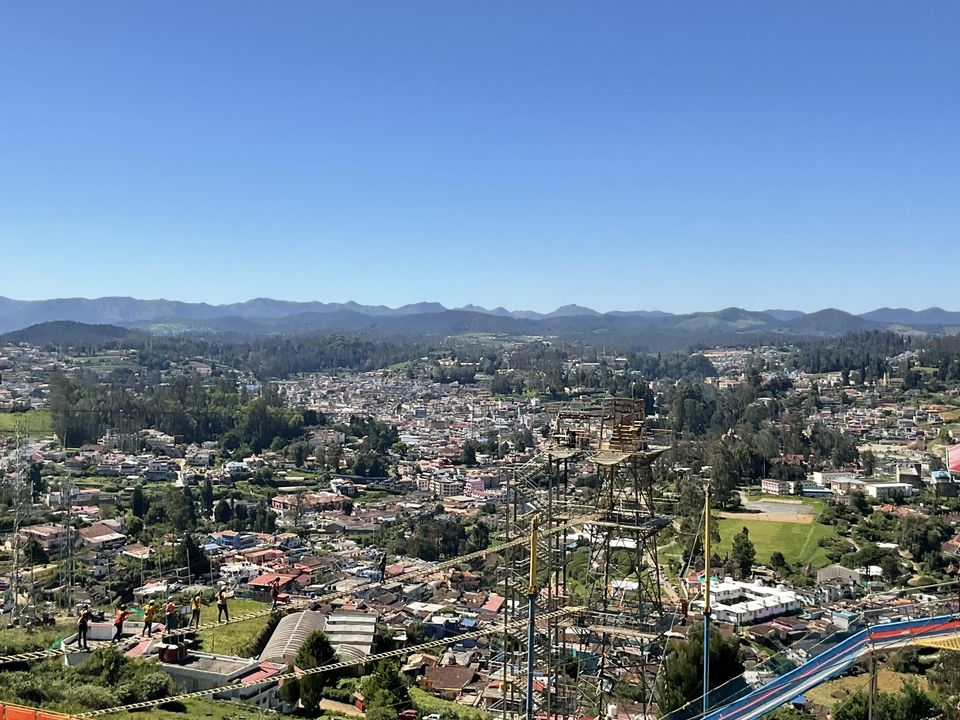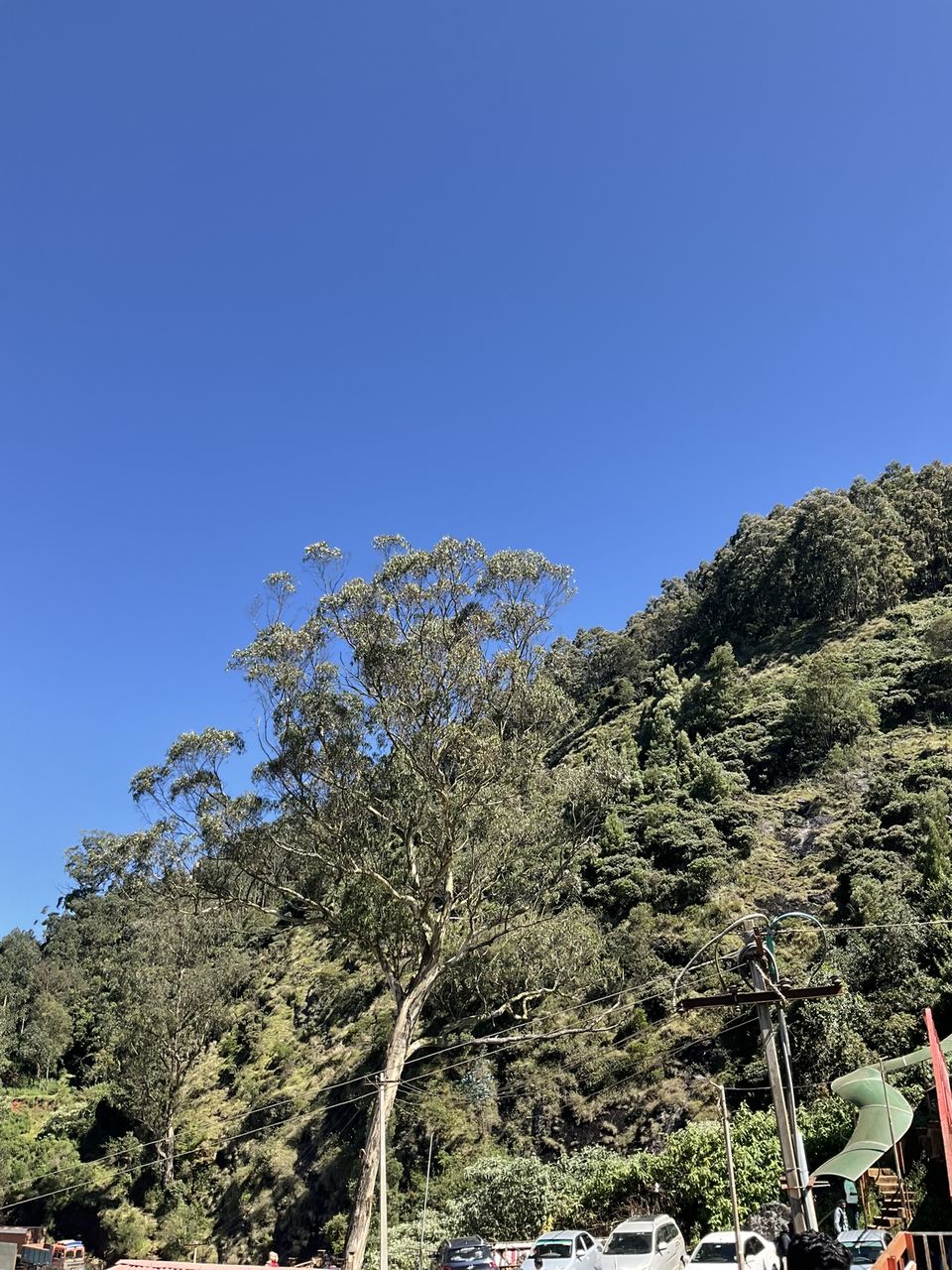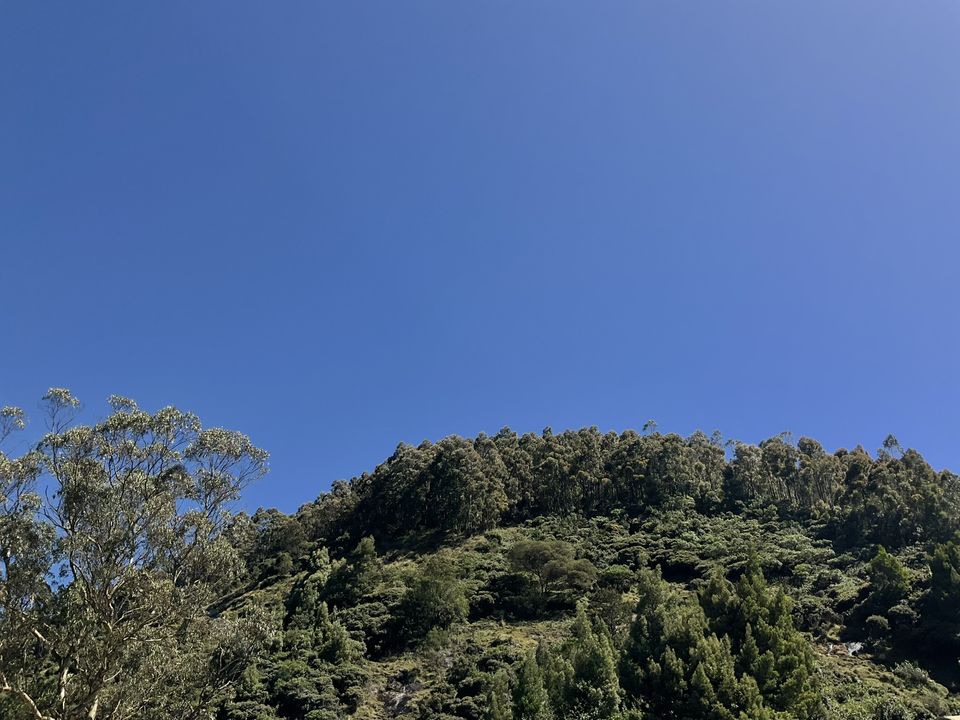 This Tea factory gave the amazing experience like a cup of delicious and warm tea!