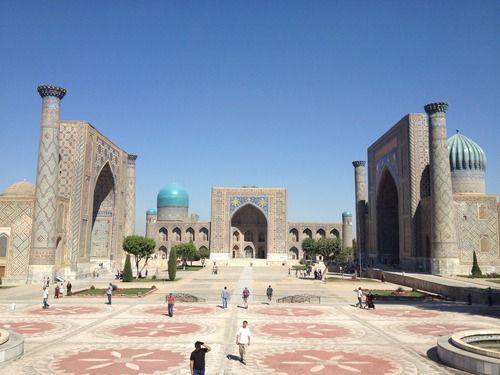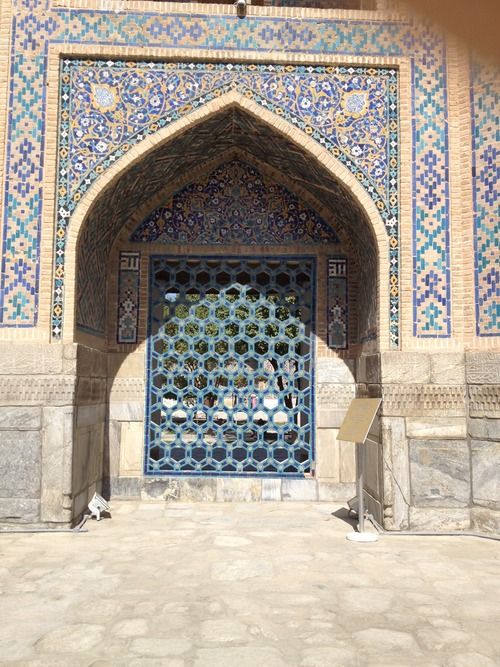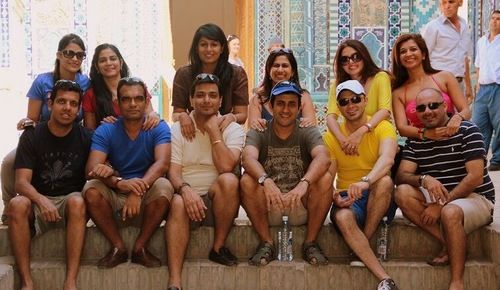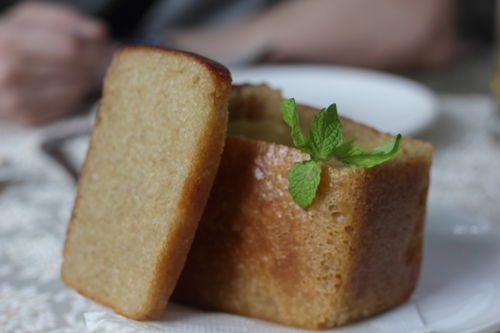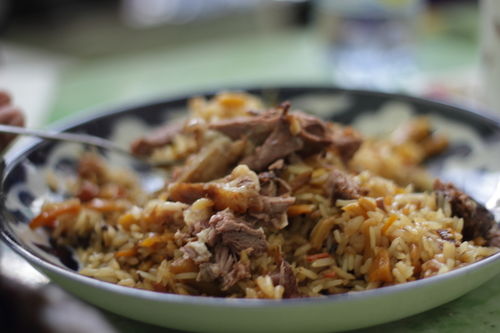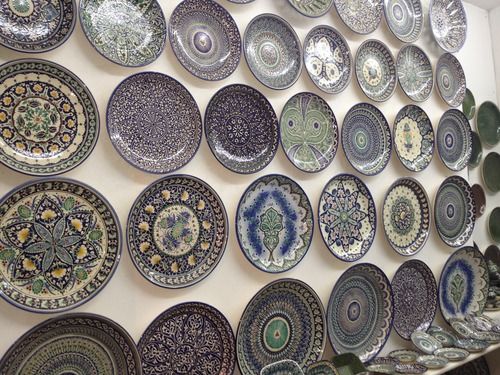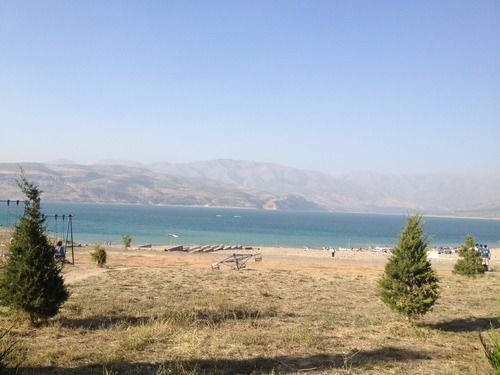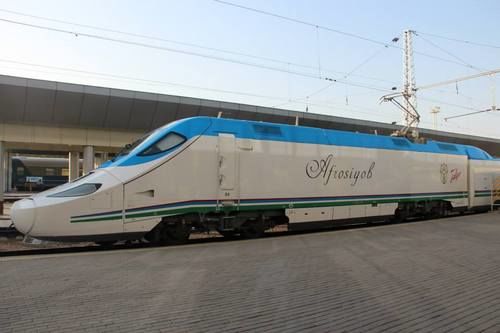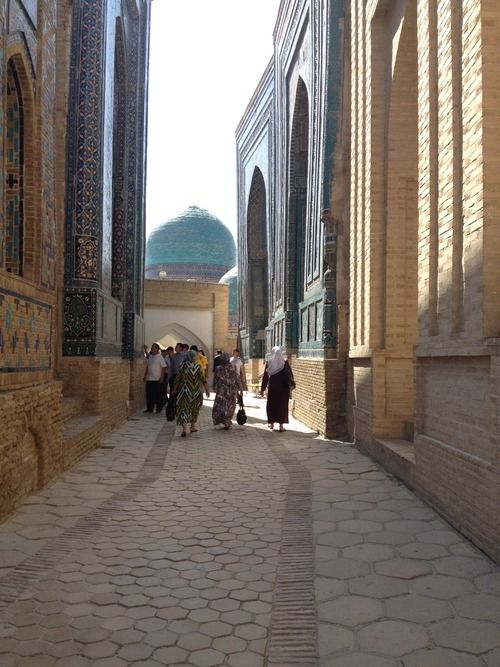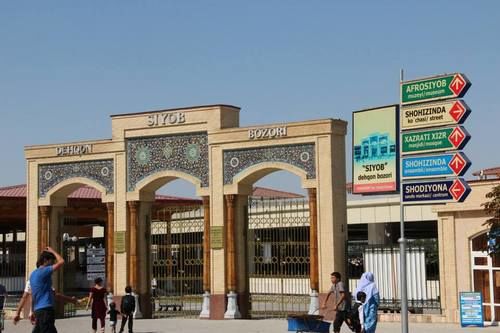 Uzbekistan is an unexpected delight! And we only scratched the surface. Had we delved deeper into its unique amalgamation of people and places, we may have come away with more than just a superficial respect for this land locked nation. And this coming from a mixed-race Indian! Before I left, most people asked me to point it out on the map! And were surprised to discover, it's just a 2 ½ hour quick flight from Delhi.
Our trip (6 couples ; no kids) covered just Tashkent, the current capital and Samarkhand, the erstwhile capital of Timur (called the father of Uzbekistan). In addition, I would highly recommend exploring Bukhara, Khiva and the Fergana Valley, if time and budget permits. Uzbekistan's history is intrinsically linked to ours, thanks to a certain Mr Babur and it's wonderful to hear about (and see) the origins of the Mughal empire.
Tashkent is a lovely blend of Europe and Asia. The roads are big, wide and clean; the buildings are modern with a heritage feel; the people are warm and inviting and the food, oh the food! Lip smacking. A variety of local, regional and international cuisines are available at every corner. If you are vegetarian, be prepared to experiment and turn a blind eye to a few small indiscretions. We learnt early on that vegetarian can mean food with just a few pieces of meat. The trick was to tell them to bring the dish with NO meat. Shocking as that is to the locals, they understood it! The salads are mostly vegetarian and every restaurant had an amazing variety of options to choose from and they were delicious. All of them. My recommendation to the vegetarians is to order the NO MEAT local Plov (which is so delicious, you'll want to try it a few time) and a few salads, and you'll be fine. Plov is like a local biryani cooked liberally (no exaggeration) in oil. Do not miss your chance to try it. The meat eaters – this country is a feast for you! Even better than the good food, were the prices! Each (lavishly ordered) meal including beer would cost us an average of Rs 500per person! Bon Appétit.
Staying on the subject of food, you must also try some Korean food. During WW2, a lot of Koreans were deported to Uzbekistan (and neighbouring Kazakhstan) by Stalin, who assumed they were Japanese spies. They now live as locals in their adopted country bringing in their own culture.
We also sampled the local night life and while Uzbekistan is notorious for its sex trade, it is blown out of proportion. There is so much more to it – the night clubs are nicely done up, the music is really good and one in particular, the KT Komba was a revelation. A Lounge with live music till midnight (on weekends) and then at 12, the IT crowd of Tashkent drive over in their fancy cars. The place is located at the edge of a beautiful gushing stream. A really lovely setting. Another charming place is Brasil (ex Juliana) which has really good live salsa music – with an indoor and outdoor seating option. They have a fixed buffet menu. Vegetarians, be prepared for salads once again. We tried some Georgian wine and it was really good.
For shopping, head to Chorsu bazaar. It's a bustling bazaar in the old town selling everything from local clothing to dolls, ceramics to food, fruits to shoes (Chinese imports). It even had a bird bazaar built into it with men selling birds and their cages! A great way to get a local perspective on things! Do not miss it. The bazaar is located right next to the Abulkassym Madrassa, a sight well worth a visit. I was also told of a wonderful place to get local designer wear called Human Wear (its not easy to locate) which I didn't get a chance to see.
Besides the lovely Independence Square, Tashkent offers visitors the chance to see several cathedrals and churches. If you don't have time, you can do a panoramic visit of these places from the outside. A lovely place to visit is the Khazrati Imam Architectural complex which comprises of 'Barakhan' madrassah, 'Tilla Shaykh' mosque, 'Muyi Muborak' madrassah, tomb of Kaffal Shashi, 'Namozgah' mosque, as well as newly built 'Hazrat Imam' mosque and the new administrative building of the Muslim Board of Uzbekistan. Craftsmen sell local products here from ikat fabrics to jewellery, woodcarving to pottery. For Indian history buffs, you may want to go see the bust of Lal Bahadur Shastri, who died in Tashkent under mysterious circumstances. Conspiracy theories regarding his death abound, one of which is that Indira Gandhi had him killed while he was there, in connivance with the Russians!
We also took a day trip outside Tashkent to the Chimgan Mountains and Chorvoq Lake (about 1 ½ hours each way) to get a brief glimpse of life beyond the city. The Chimgan mountains: I think this would be a prettier journey (and destination) if done in spring or winter. It was dry and hot in September when we were there. We got up the mountain in ski lifts with no views of the lush meadows we saw in photographs before leaving. It's popular with locals and foreign tourists alike and not just for the lazy, like us. It's a popular spot for trekking in the spring and for skiing in the winter. Immensely popular with Europeans who come here to ski at a fraction of the cost in their country! Plenty of villas are available for hire. I can imagine it getting pretty booked up. For lovers of milder activities (like me), you can do ATV rides or even horseback trips in the valley.
The road leading to Chorvoq Lake is picture perfect. A pretty winding road with stunning views of the lake and not a soul in sight! The lake has the Pyramid hotel built on its shores. The hotel is bit of an eyesore, if you ask me. The restaurant has local cuisine with some European food and apparently has a bowling alley, which we didn't get to see. The lake shore has all sorts of water (and non water) sports available –jet skiing, paragliding, jet boats etc. No queues, no noise and a stunning mountain backdrop. What the lake shore lacked, was a place to sit. Sunbeds, benches, picnic blankets – anything would have been useful as there is no shade. The use of superior technology was evident when the jetty had to be hand pushed to get us as close as possible to where we could board the boat from!! We had nothing to hold on to as we surged unceremoniously ahead! J Chorvoq lake is beautiful and well worth a visit. On the return, we stopped at a small village restaurant and sat next to a bunch of locals with one of them playing old Amitabh Bachchan songs on his banjo! We sang along (loudly, desi style!) and they were pleased as punch!
Before I travel any further, I want to tell about the Uzbek people. My friend commented: there is no one "look" to them. True dat! There isn't! That's because the Uzbek people are essentially Turkic (not Turkish) and a mix of Mongols, Russians, Irani'. Inter marriages are common. It didn't matter where they were from or how they looked, they were all warm and friendly and as we found out, loved music and dance. Including Bollywood! On 2 occasions we got to dance with the locals at a restaurant we were dining at to their local music, which is pretty Bollywood-ish!
After 3 nights in Tashkent, we headed to Samarkhand by train. Now, India is a 3rd world country. Our trains are our lifeline with millions using it every day. On most days, we're lucky if they leave on time, lucky if they arrive on time, lucky if they're clean and lucky if they travel at 100kms an hour. When we saw our train at Tashkent's beautiful station, we were gobsmacked. Truly stunned into a hitherto unknown Indian silence! Beautiful, sleek and clean. We were escorted aboard by chicly uniformed staff. Wide open seats, big bay windows, tray tables, plenty of luggage space (a must for all Indian travellers!) and spotless! Called the Afrosiyob, these Spanish imports travel at speeds upto 25kms an hour. Yes, in Uzbekistan. We covered the 300km+ journey in 2 hours. Even if Samarkhand wasn't as pretty as it was, this journey alone would have been worth it.
But, Samarkhand was very pretty. As you approach the stunning Registan Square in Samarkhand, your jaw literally drops. It is an ensemble of 3 Madrassas and a walk through the place is a walk back in time. Take your time here. We also visited Shah-i-Zinda ( I love the name), a big medieval burial complex, often referred to as "the street of the dead". It is considered a holy place for Muslims and consists of mausoleums and other worship buildings. The Gur-Emir Mausoleum, where Amir Timur is buried along with several sons and a grandsons, is the most brilliant example of the medieval Central Asian architecture. We went on to see the Bibi Hanum Maqbara, which is a commemoration of Timurs return from his Indian campaign, a dedication to this first wife. It's a beautiful tribute, attached to the 600 year old Siyob bazaar which houses more interesting local sellers than their wares! A real delight!
What we didn't make the effort to see, and were told we should have, is the tomb of Saint Daniel, located an hour outside Samarkhand. It is believed that the spirit of the buried saint protects Samarkand bringing it wealth and prosperity.
Our last day, was tiring. A journey on the fabulous Afrosiyob to Tashkent station, then to the airport and barring one really nasty incident at the airport (about which I have written separately), we got back home with wonderful, wonderful memories of a country most of us couldn't locate on a map!
A few tips:
Tashkent is just a 2 ½ hour flight from Delhi on Uzbek Airways, which is surprisingly good. With personal TV screens! Pretty impressive till you see the content - its only in Uzbek!
Try to be in Tashkent over a weekend (Fri or Sat or both) so you can sample a bit of the night life.
I didn't get a chance to see the 3 star hotels, but the 4 and 5 star hotels are pretty good. It is not an expensive destination so loosen your wallet a bit to enhance your experience
Places to visit: Tashkent, Samarkhand, Bukhara, Khiva and Fergana Valley
Best time to go: May and October, when the weather is at its coolest. Avoid July and August at all costs. Our guide told us that one day in July 2013, the temperature hit 60 degrees Celsius I don't know if it's true but you don't want to take a chance with temperatures in that vicinity!
The local currency (Som) is a devalued currency. 1 US$ = 2500 som. So if you exchange $100, you get 2,50,000 som. A lot of cash to be carrying around. So please carry a small extra bag with you to carry this cash around. We were 12 people and at one point were carrying 28 lakh som with us!! Moreover, this is not a credit card friendly country.
You can bargain at the markets, but don't waste too much of your time haggling for anything below 3000 som. It's just Rs 70!
At customs, be very careful of the custom declaration form you fill in when you enter and leave. It must be EXACT.
Beware of corrupt customs officials at the airport on your return. If they take you aside (to a crummy room) to question you, they're only looking for a bribe. You will be questioned till you dip into your pocket. It's an organised racket and it's not a pleasant experience (just ask my husband!). Ideally leave the country with as little US$ in cash as you probably can. The less you have, the less interested they are in you!
A week in Uzbekistan is not enough, especially if you are a bit of a history buff. 10 days would be ideal.