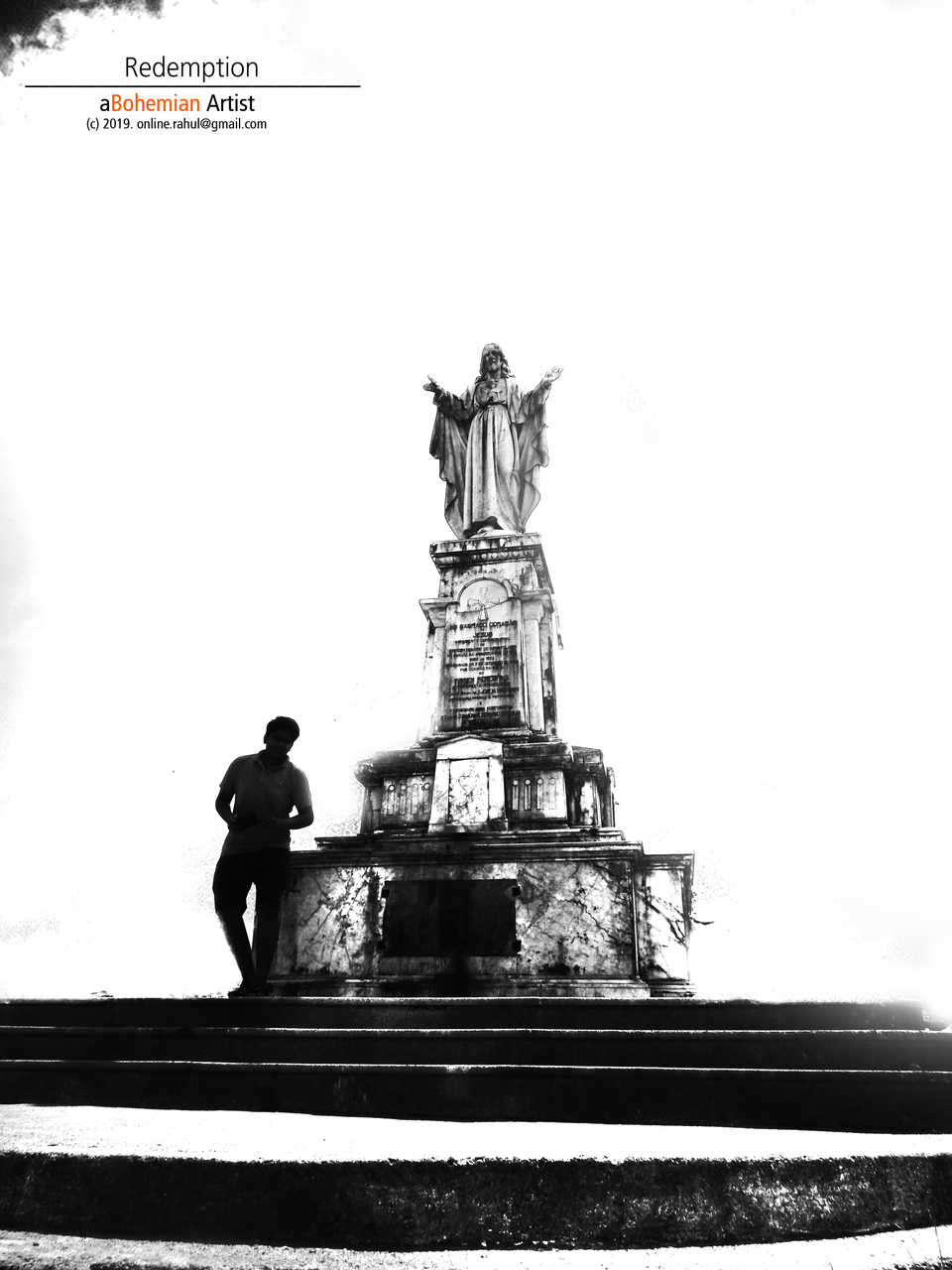 Opposite the white cathedral, under the scorching heat stands Sagrado Coração de Jesus (The Sacred Heart of Jesus), one of the three apparitions of Jesus after the solemnity of Corpus Christi. A young man in early twenties circumambulates the marble statue, kneeled and cross his fingers thrice. It was Easter weekend, and 'we' were strung with goa-gill. A quick trip to Goa while the sun is blazing, temperature soaring, and fish-and-beer replaced with 'shudh shakahari' platter. It was a bad decision, a very bad decision (like the way Trump says).
Having spent considerable time inside the hotel with sunstroke, we decide to explore a few never give-it-a-miss spots. To our dismay, most of Goa remains closed during the Easter holiday so, does the red brick stone cathedral on the other side of the road. I feel like 'being grounded' till, I saw the man with heaving expression walk down after a silent prayer to the white marble Jesus, a few meters from the gates of Se Cathedral.
After his victory over the Abdali's troop, Afonso de Albuquerque ordered to build a cathedral to commemorate the Portuguese victory. Standing with its gracious Iberian façade facing east to welcome each new day, and to the west of the great square Terreiro de Sabaio, the Se Cathedral dedicated to St. Catherine of Alexandria, one of the early female martyrs.
It was Easter Sunday, the day Jesus [allegedly] resurrected, and redemption of humankind solemnised.