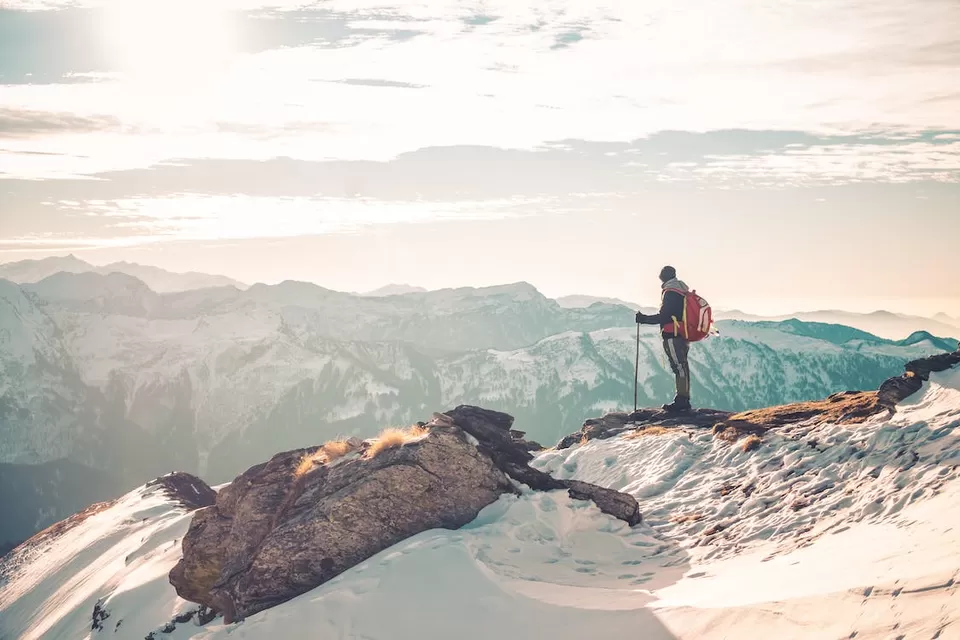 The Uttarakhand Tourism Development Board (UTDB) has recently unveiled Jadung, a picturesque village situated on the border of Tibet, as the newest tourist destination in Uttarakhand. This ancient village, abandoned during the Indo-China War, will be revitalized and transformed into a sustainable tourism hub for trekkers, Astro-tourists, nature enthusiasts, and hikers.
Shri Satpal Maharaj, the Minister of Tourism, Irrigation, Culture, PWD, Government of Uttarakhand, expressed his excitement about this new initiative, stating that Jadung's unique culture and natural beauty will provide an unparalleled experience to visitors. Furthermore, he emphasized the importance of responsible and sustainable tourism practices in the state and how promoting Astro-tourism will benefit the local communities and the tourism industry.
Jadung, nestled at an altitude of 3,800 m, is a time capsule village that will come to life again with this initiative. In addition to its scenic beauty, Jadung is a centre for special interest tourism, particularly Astro-tourism, as it offers a breathtaking view of the starry night sky, unspoiled by light pollution.
This project aims to promote sustainable tourism practices, conserve the local environment, culture, and community, and showcase Uttarakhand's natural beauty and rich cultural heritage. Furthermore, it will provide more opportunities for tourism in the state, thereby reducing pressure on overcrowded tourist destinations and promoting sustainable tourism across Uttarakhand.
How to reach:
By air: Dehradun's Jollygrant airport is 255 km away.
By rail: Haridwar Junction railway station is the nearest station to Jadung, about 263 km away.
By road: Well-connected by roads, Jadung is 480 km from Delhi.
Travel tip: An important piece of information regarding travelling here is that you must have a travel permit from the district magistrate's office in Uttarkashi. This can't be done online, and it requires at least a day or even a week. Only Indians with a permit can visit these destinations at the moment.
You can connect with me, here: Instagram & YouTube.
Ready to travel for free? Earn credits and redeem them on Tripoto's weekend getaways, hotel stays and vacation packages!
Think we missed out on something? Tell us about it in the comments below. Or write about it here on Tripoto and earn Tripoto Credits!