Queen of hills, or Udagamandalam is a famous holiday destination in the beautiful hills of Nilgiris in the southern state of Tamil Nadu.
This hill station is situated at an altitude of 2,240 meters above sea level which has a favorable climate all around the year and makes it a dream destination for many.
This hill station is loaded with full of natural beauty it has delightful mountain trails, lush green scenery, never-ending meadows, crystal clear lakes, and cascading waterfalls.
Tourist Places to visit in Ooty
Ooty is one of the best hill stations in South India, and in this blog, I'm sharing some places to visit in Ooty read this blog before visiting Ooty.
Ooty is a tourist attraction and has many eye-catching views and spots, in this blog I will tell you the top places to visit in Ooty
Botanical Garden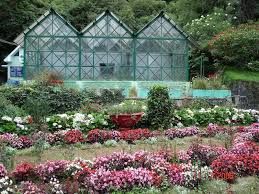 This hill station is famous for its flora and fauna and this Botanical garden adds more value to its flora. This Botanical garden is the heart of his beautiful hill station.
Built-in 1847, this Amazing garden is spread on 55 acres of land and has hundreds of varieties of plants and flower species.
Timings: 6:30 AM to 6:30 PM
Entry fees: Rs 30/adults and Rs 15/children
Toy Train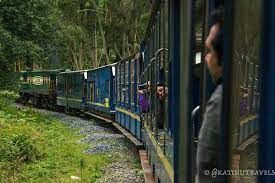 The or Nilgiris toy train is the most popular tourist attraction in this hill station this is a UNESCO world heritage site. taking a ride on this toy train is one of the musts to do activity for everyone who visits this hill station.
This Toy Train Runs from MetupalayyAm to Coonoor which covers a distance of 46 kms Passing through Amazing tunnels, steep curves, Beautiful bridges, and lush green Nilgiris Mountains.
Timings: the first train is at 7:10 AM and reaches its destination at 12:00 PM
Entry fees: Rs 205/head in first-class, Rs 30/head in second class & Rs 15/head for unreserved category.
Emerald Lake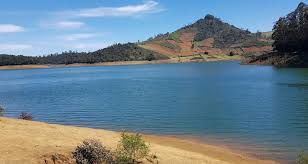 20 kms away from the main city of Ooty, Emerald Lake is a hidden gem of this beautiful hill station, is a part of Silent Valley National Park.
This less explored gem is a perfect spot for those who want to stay away from the annoying crowd and spending quality time with their loved ones.
Timings: 6:00 AM to 5:00 PM
Entry fees: There is no Entry fee at Emerald Lake
Pykara Falls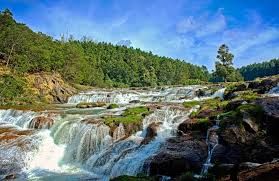 Ooty is also known for its waterfalls located in and around it and one of the well-known waterfalls in these mountains is Pykara falls Located in the village of Pykara.
This spot is more interesting for adventure seekers and trek lovers, as it is in a deep jungle and you have to trek for a while to reach the main falls, this is a multi-layered waterfall that drops down in two sections with a height of 55 meters and 61 meters respectively.
Timings: 8:30 AM to 5:30 PM
Entry fees: Rs 10/head
Doddabetta Peak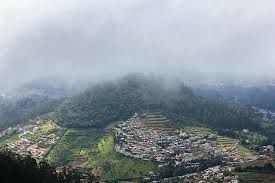 Doddabetta peak is the highest point of the Nilgiri Mountains and is the most attractive tourist place in the hill station.
It is an amazing place for you if you love sightseeing, can enjoy the splendid views from this hilltop which has a height of 8650 feet.
You can see as far as Mysore city when the day is clear, even the entire Nilgiri Range can be seen from this point, as this is location is in between the Eastern and Western Ghats.
I would like to recommend you to visit this spot in the early morning so that you can avoid the crowd, it gets overcrowded by 11 AM.
Timings: 9:00 AM to 6:30 PM
Entry fees: Rs 10/head
Ooty Lake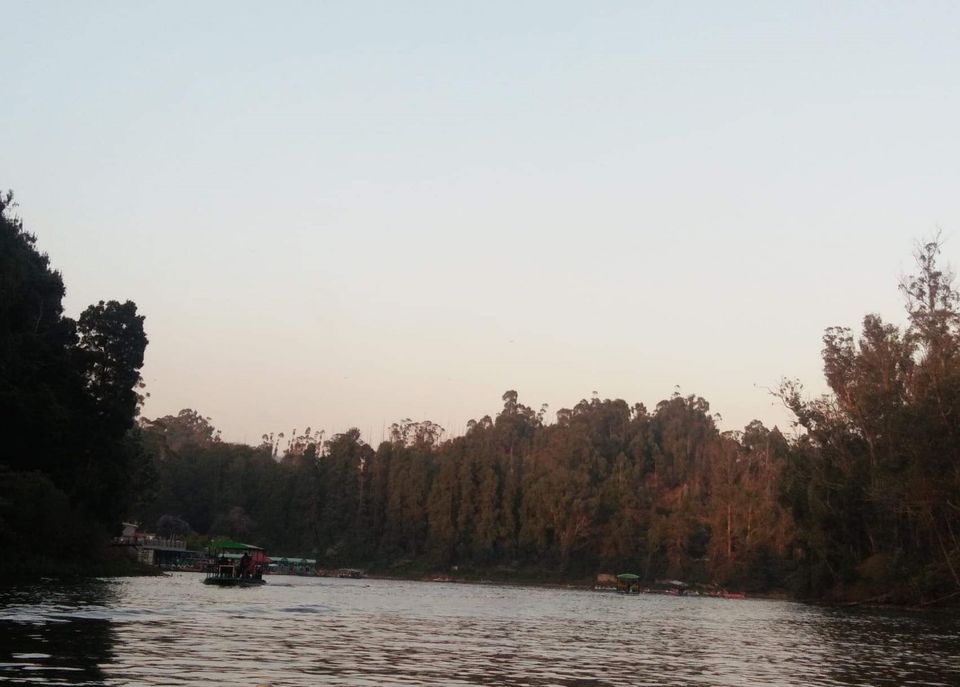 Ooty Lake is a manmade lake which was constructed in 1824 just for the fishing purpose but now it is one of the famous tourist attractions.
Spread on 65 acres of an area surrounded by the Eucalyptus trees, the major activity that you can do here is taking a boat ride.
Timings: 10:00 AM to 6:30 PM
Entry fees: Rs 10/head for Indians and Rs 560/head for foreigners.
Boating Price:
Rs160 for 2 seater pedal boat for 30 minutes.
Rs 200 for 4 seater pedal boat for 30 minutes
Rs 180 for 2 seater rowboat for 30 minutes
Rs 450 for 8 seater motorboat for 20 minutes
Thread Garden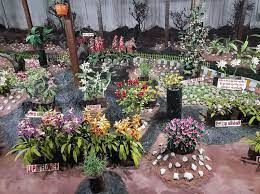 Apart from lakes and viewpoints Ooty also has someplace which attracts most tourists Thread Garden is one such place, this is an artificial garden that has an innovative and amazing aesthetic collection of flowers and plants completely woven by threads.
The interesting fact is that no needles were used in the process of creating this artificial garden; it took 12 years and the effort of 50 women artist to create this artificial Thread Garden
Timings: 9:00 AM to 7:00 PM
Entry fees: Rs 30/Adult and Rs 15/Children
Dolphin's Noise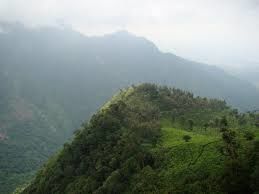 Dolphin's Noise got its name because its peak resembles the nose of a dolphin, this place is located 30 Kms far from the main city of Ooty, at an altitude of about 1500 meters above sea level.
The spot has huge rock formations and there are canyons and valleys on both sides which are filled with greenery and gives a visual treat.
You can also have a clear view of Catherine falls from here. You can see lush green sceneries on the way to this spot.
The ride becomes more exciting when you see innumerable tea plantations, the view of the region is breathtaking and the play of clouds and mist adds more value to its beauty.
Timings: 9:00 AM to 6:15 PM
Entry fees: Rs 15/head
Pine forest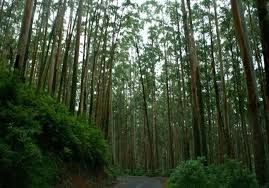 Pine forest is one of the famous tourist places to visit in Ooty, this is a small valley area where several movies, songs, and serials have been shot.
Pine Forest is in between Ooty and Thalakunda, surrounded by pine trees all around this place gives a sense of adventure and excitement.
Timings: 8:00 AM to 6:00 PM
Entry fees: Rs 5/head
Tea Factory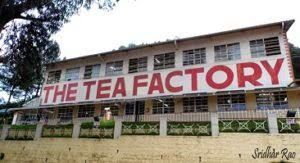 Tea is a famous beverage in India, have you ever wondered that what's the process of making ready-to-use tea leaves?
You will get your answer once you visit this tea factory, you can see the whole process of making tea leaves ready to use.
I bet you will be amazed to know the various flavors of tea and the best part for the tea lovers is that they can taste all these flavors free of cost. You can even do some adventure activities like zip line, located at a few distance from this tea factory.
Timings: 9:00 AM to 5:30 PM
Entry fees: Rs 10/head
Homemade Chocolates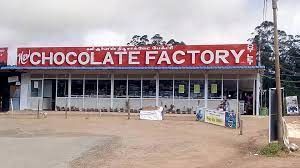 Don't Know about others but when I was in Ooty I had a lot of chocolates and visited a chocolate factory When you are on this beautiful hill station, also visit any homemade chocolate factory and know the process of making chocolates you will be amazed after watching this process
Best Time to Visit
Weather also attracts tourist at this place, as a hill station Ooty enjoys a cool and pleasant climate around the calendar
Summer in Ooty starts in early March and ends in early June this time is absolutely the best time to visit Ooty; the Weather is pleasant at this time with a temperature ranging from 20°C to 25°C, the hill station attracts a huge number of tourists during this season.
Monsoons in Ooty start in late June and stays till September and the region enjoys moderate rainfall during this season, its little difficult to explore around because the roads become slippery but if you want to enjoy the lush green sceneries of these mountains then this climate is perfect for you.
Winters in Ooty start in October and end in February, the region experiences 2°C to 3°C and makes it very cold. However, if you want to enjoy the chilled climate then this is the perfect time to visit Ooty, and exploring this hill station will give you a different experience altogether.
How to reach Ooty?
Since Ooty is a famous hill station in South India it is easily accessible from the rest of the country from all mode of transport
The nearest airport to Ooty is in Coimbatore, located at a distance of 88 kms, once you reach the airport, buses are easily available or you can hire a taxi or rent a car from there and reach Ooty. Other nearest airports are in Bangalore and Chennai, from there trains and other local transports are available to Ooty.
Again Coimbatore happens to be the nearest railway junction and the Nilgiri Toy train is also a good option to reach Ooty. You can catch the toy train from Mettupalayam station and will help you reach Ooty.
Traveling to Ooty by road is the best and amazing way to reach Ooty and I will personally recommend you to go Ooty by road, there are several bus options from the major cities of South India like Bengaluru, Chennai, Madurai, and Coimbatore, You have to take National Highway 181 if you are coming from Coimbatore and take State Highway if you are coming from Bangalore via Mysore.
Comment your favorite tourist place to visit in Ooty and if you have any queries or concerns