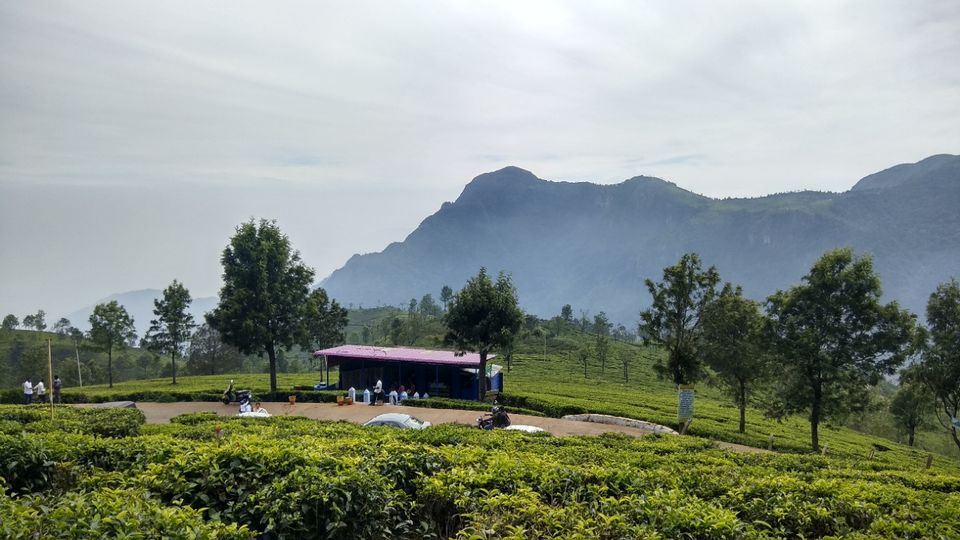 Kotagiri is just a small town with a few restaurants, a bus stand, market area and some government offices. We got down just before bus stand at the main center of Kotagiri. There were only few restaurants there and we had our breakfast from one. We decided to go to Kodanad view point which is the main attraction around Kotagiri. When enquired we found that there was a bus going there at 10-30 a.m. It was an 17 km journey to Kodanad from Kotagiri through the beautiful mountains and tea estates. Buses runs at an interval of 1 hour between Kotagiri and Kodanad.
It took around 40 mins to reach Kodanad view point. It was an scenic road all the way and enjoying the views sitting in the side of a bus was an awesome experience. Road ends at the view point and buses starts / ends the journey here. The views from that place was just stunning. It was a pleasure to the eyes watching the beautiful mountains with some mist around them. This was an nice view point and I highly recommend you to take a deviation to this place on your trip to Ooty. We spend almost one hour there. Even if it was noon, we couldn't feel any heat. The place was so cool. There were few shops for some snacks and that's all it got apart from the charming view of nature.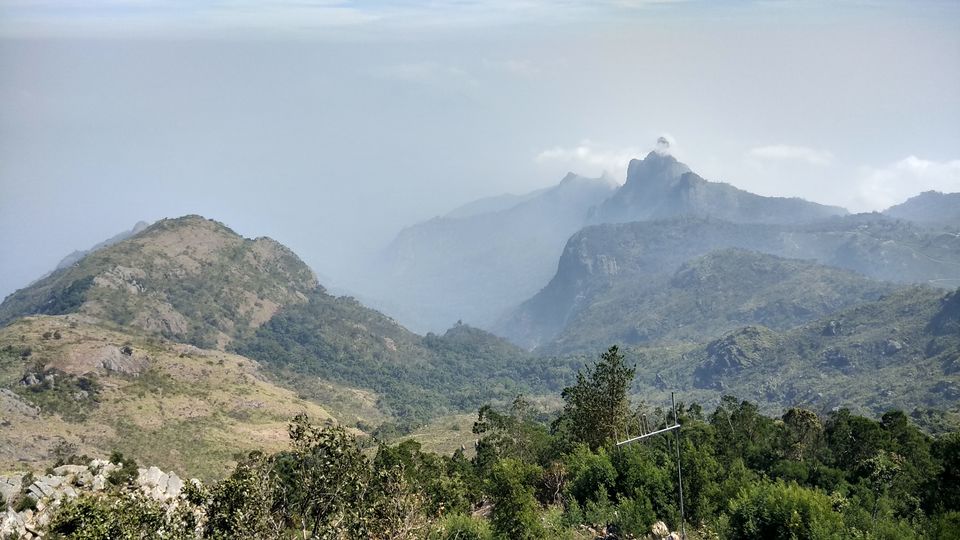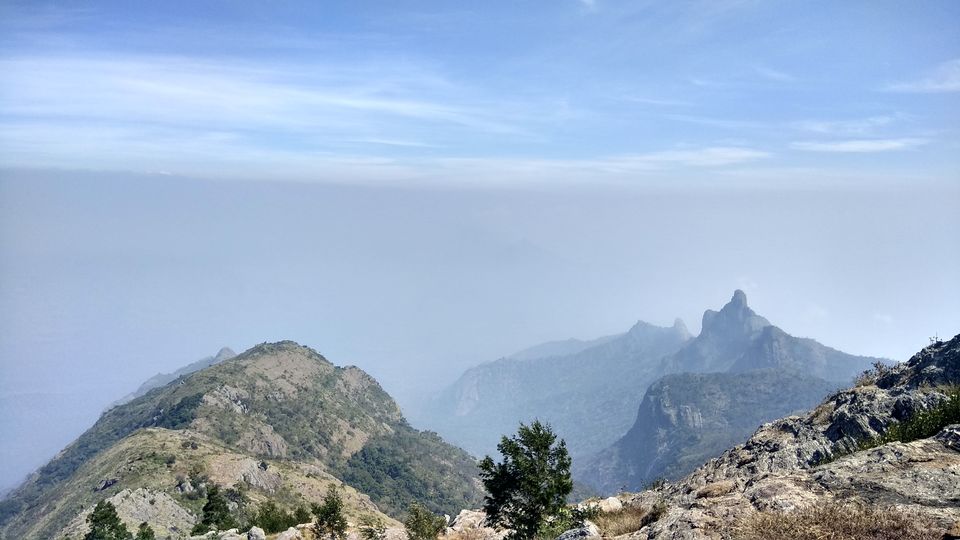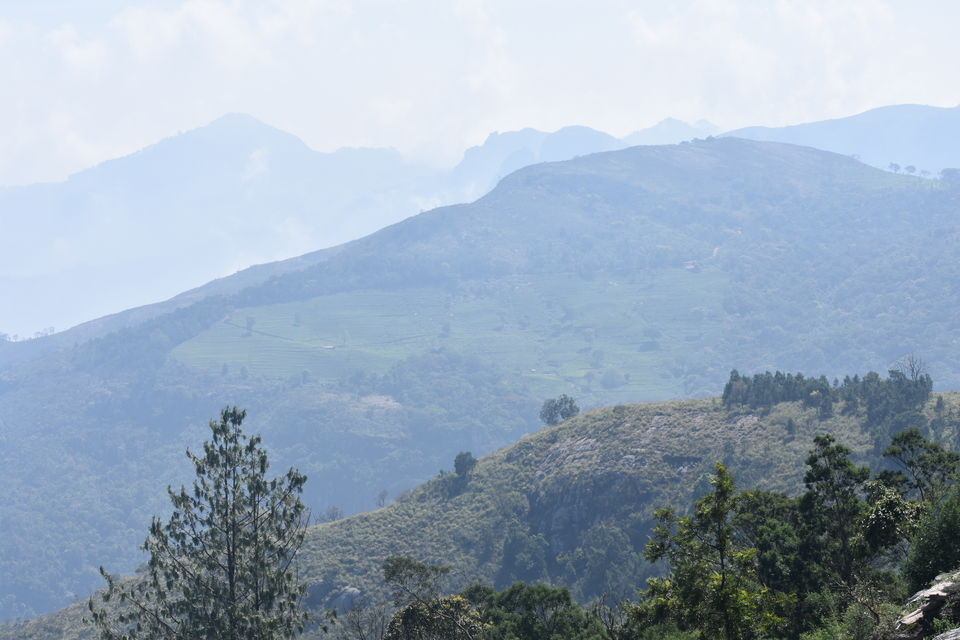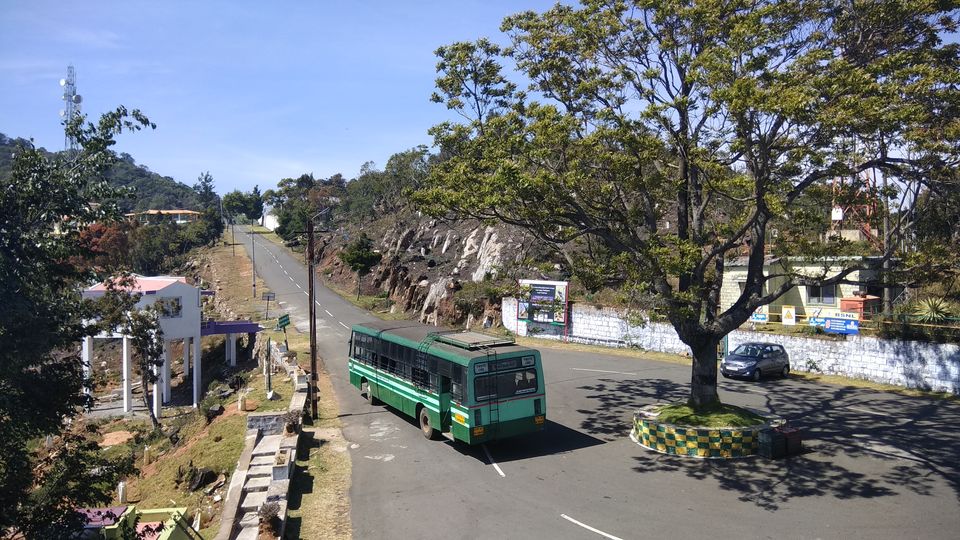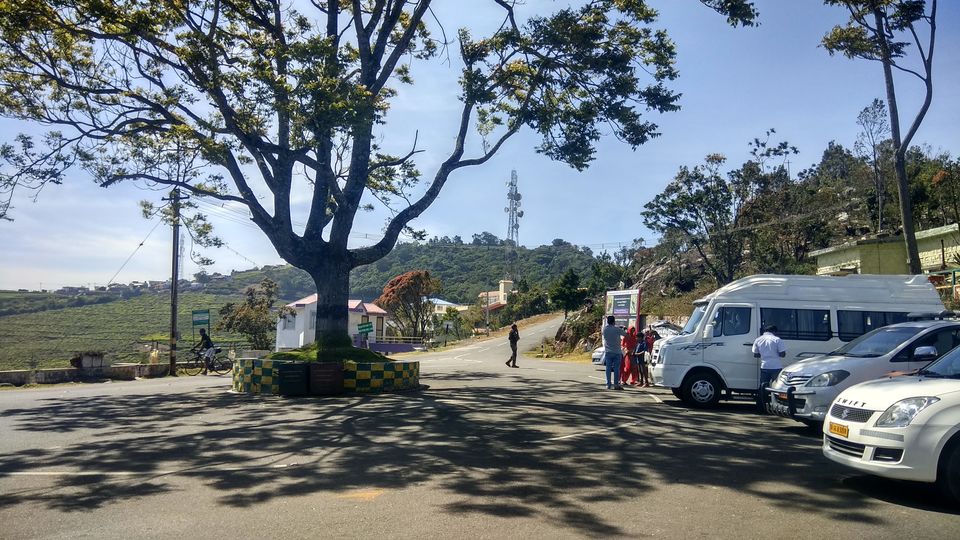 We then returned to Kotagiri bus stand to take the bus to Ooty. There were buses to Ooty at an interval of 30 mins to 1 hour. Its an 1 hour journey with a distance of 30 km from Kotagiri to Ooty. We reached Ooty at around 2-30 p.m. We had lunch from an restaurant. The hotel we booked for the stay was hotel lake residency. It was an good budget hotel very near to Ooty lake boat house. We took some rest at hotel.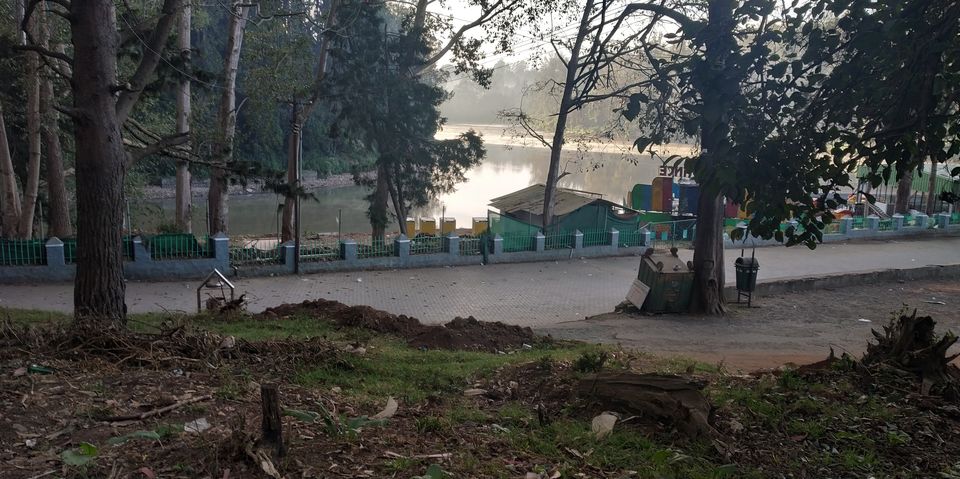 We then went to the bus stand and got a bus to Coonoor. There are buses at an interval of 30 mins to Coonoor. It is an 45 mins journey from Ooty to Coonoor with a distance of around 20 km. We reached Coonoor bus stand at around 11-30 a.m. Bus stand is at a busy area with market, railway station and various other shops near by.
We took an auto to Sims park which is at a 3 km distance from bus stand area. Auto's charges very high amounts from tourists.
Sims park is a beautifully maintained park with variety of trees, flowers and plants. Its an excellent place to spent an hour or two. The park is at an slope and we need to get down the slope to reach an small artificial lake where there is boating facility available. After spending an hour there we had lunch from an near by chinese restaurant.
Next we decided to visit the famous dolphin nose and lamb's rock. They were around 12 km from Sims park area. We decided to take an auto. Auto charge was 700 Rs for the round trip. They takes us to lamb's rocks, dolphin nose and an oil factory on the way. The charges were same with all autos there and since there is no other option to get there, we took the auto.
Lamb's rock was first on the way, but we decided to visit it on the way back from the dolphin nose. The road was first passing through an forest area and after some distance the views changed to the greenish tea estates on both sides. It was a real treat to the eyes. At one place we stopped and took some pictures.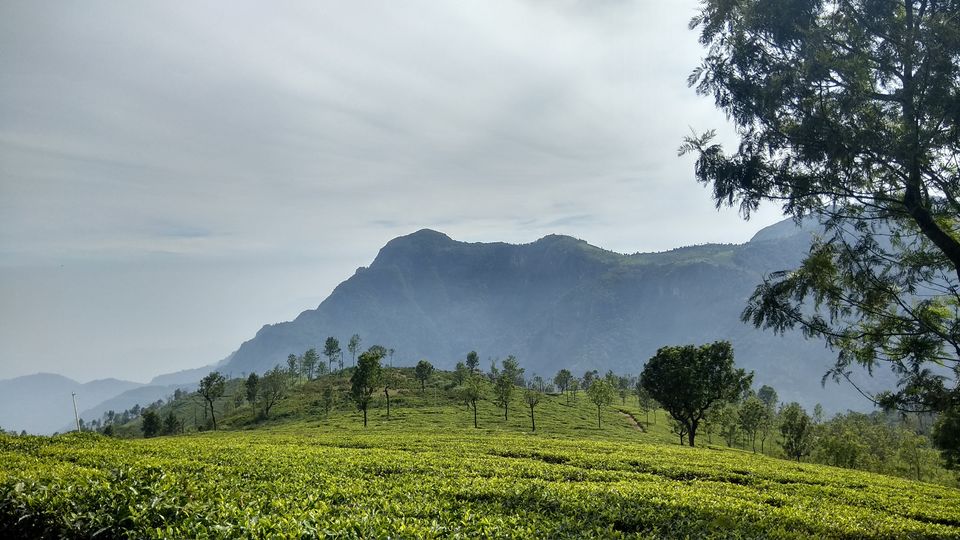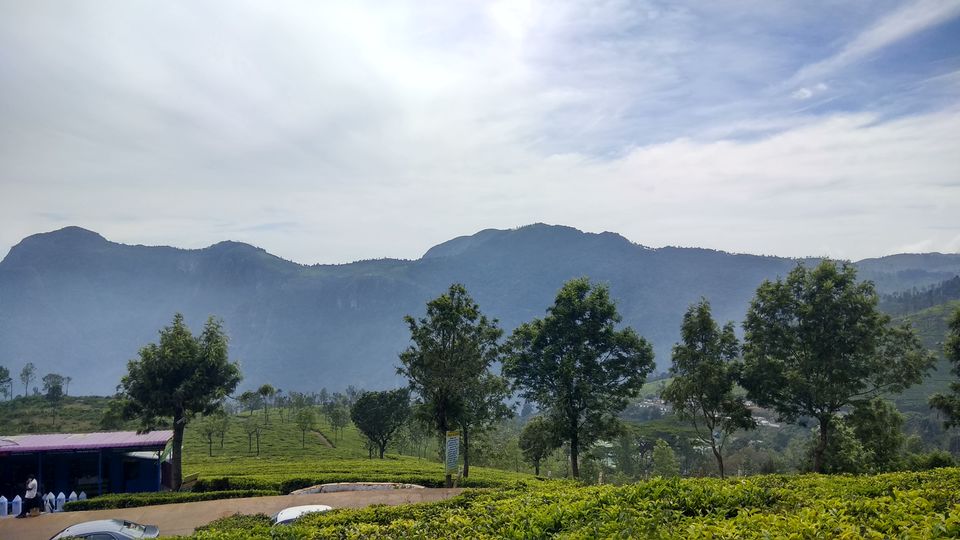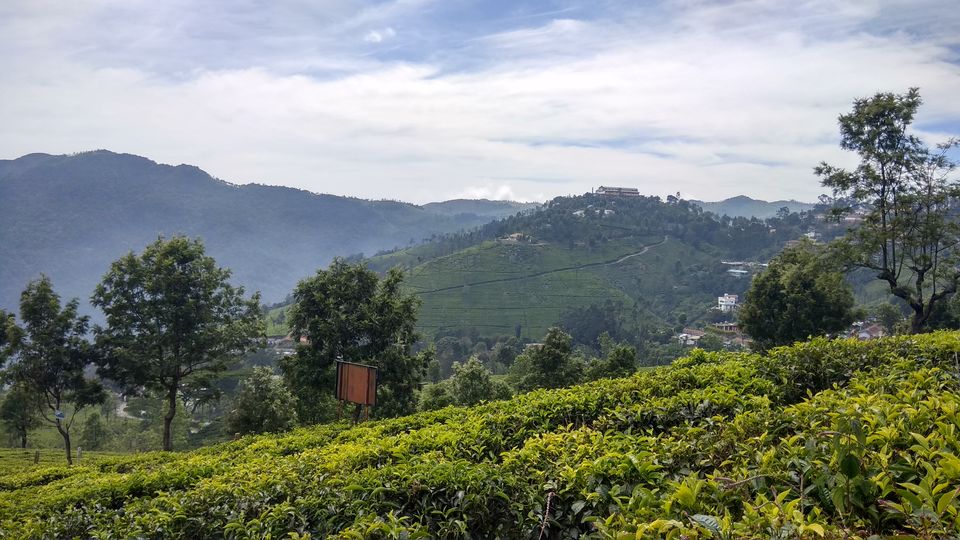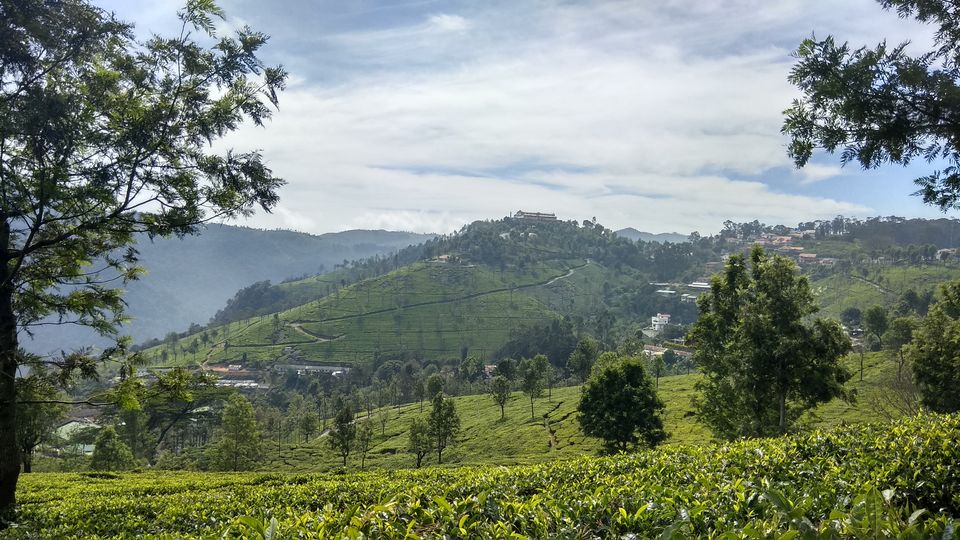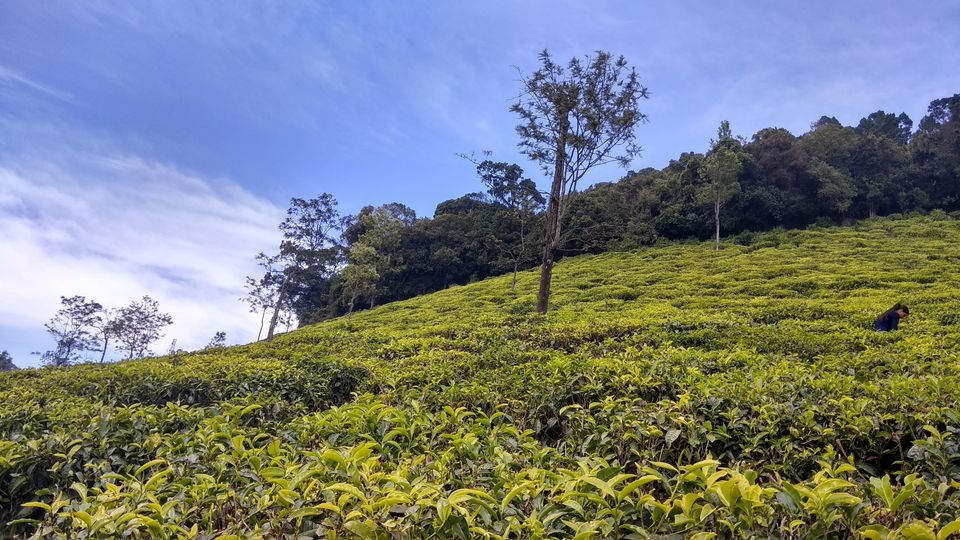 Ooty or Udhagamandalam is one of my most favourite places where I love to visit again and again. I had visited Ooty several times and it keeps on calling me. But this time we - myself and my friend Rinto, decided to visit Kotagiri and Coonoor along with Ooty as we haven't visited these places before and it will be an change from the normal Ooty trip. These three places can be combinedly called as the Golden Triangle of Nilgiris.
We decided to start our 2 days journey on Saturday 12th January 2019 from Coimbatore. I was going from Thrissur and my friend from Trivandrum. Coimbatore was the meeting point to start the journey. So I went on Friday night to Coimbatore from Thrissur by train and stayed there over night at railway station dormitory. My friend took train from Trivandrum to Coimbatore and reached at Saturday morning around 5 a.m.
After freshening up from railway station we took a bus to New Mettupalaiyam Road bus stand. We reached there around 6-30 a.m and there was a bus to Kotagiri at 7. Buses to Kotagiri is not frequent from here. We got the bus which was not much crowded then.
As we were travelling further, bus was getting little crowded. The first main point was Mettupalaiyam and bus stops there for about 20 mins. Using public transportation for travelling is the most cost effective way to do. But that has got its own demerits like we cannot follow a timing or we may not be getting facility to sit and relax or we cannot stop and enjoy at any place we like. But I love to travel in buses and trains which makes all the disadvantages not applicable to me. At the end its all about travelling and not about how you travelled.
After Metupalaiyam the areas around were changing. We started to see the hills and forest. The weather was becoming more cooler. We are entering the Nilgiris. It was almost 65 km from Coimbatore to Kotagiri and we reached there at around 9-30 a.m.
At around 4 o'clock we went to the Ooty lake. As always, it was so crowded there. But we cannot complain that as we were one among the people making it crowded. This lake is the center of attraction and most visited tourist spot in Ooty. There is a lot of small shops at the entrance for shopping. Also there is a good parking space available. There is an entry fees to boat house. Separate fees has to be paid for boating and toy train. It was a clean and beautiful lake and we can spend time there just watching it. The temperature at evening was about 14° C. It was becoming more and more cooler.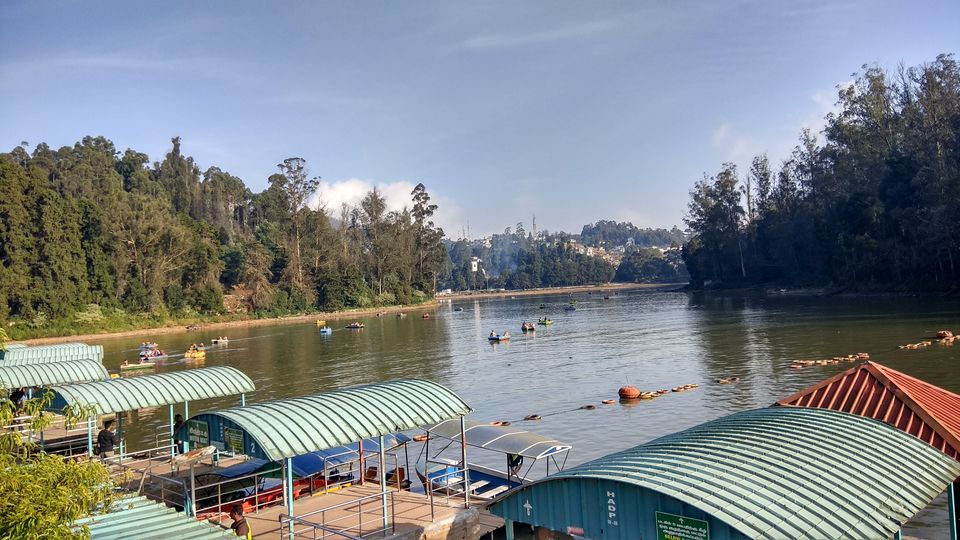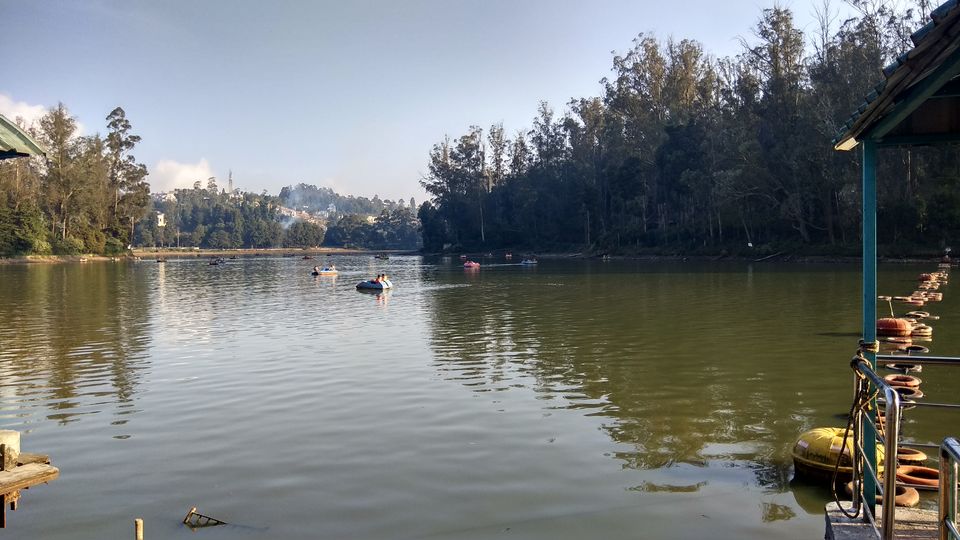 We spent up to 7 in and around lake and then went back to hotel. We had dinner from hotel restaurant. After that we went to sleep as the temperature had fallen below 10 ° C.
The next morning we woke up at 7. We went outside for a walk near lake side road. It was so cold outside with temperature around 6° C. It was always a great experience to have a cup of hot tea from a tea shop during a cool weather like that. We then returned to hotel and had breakfast.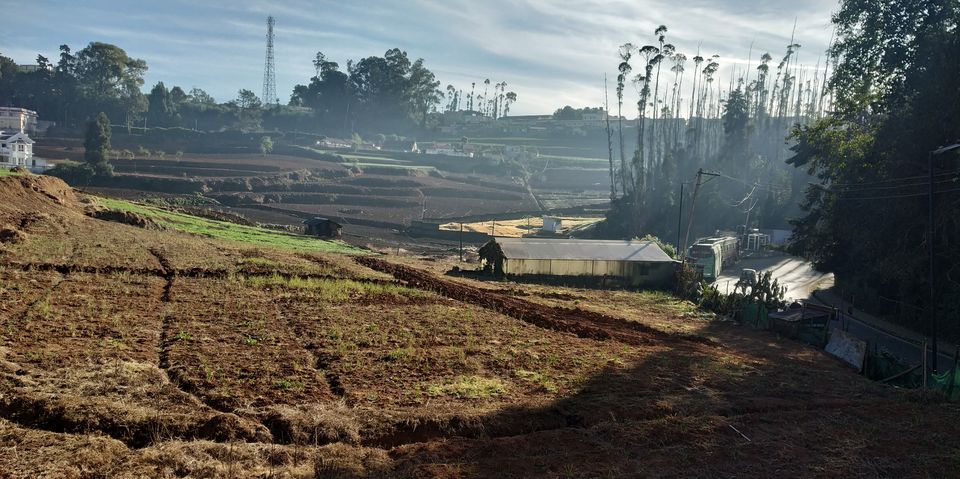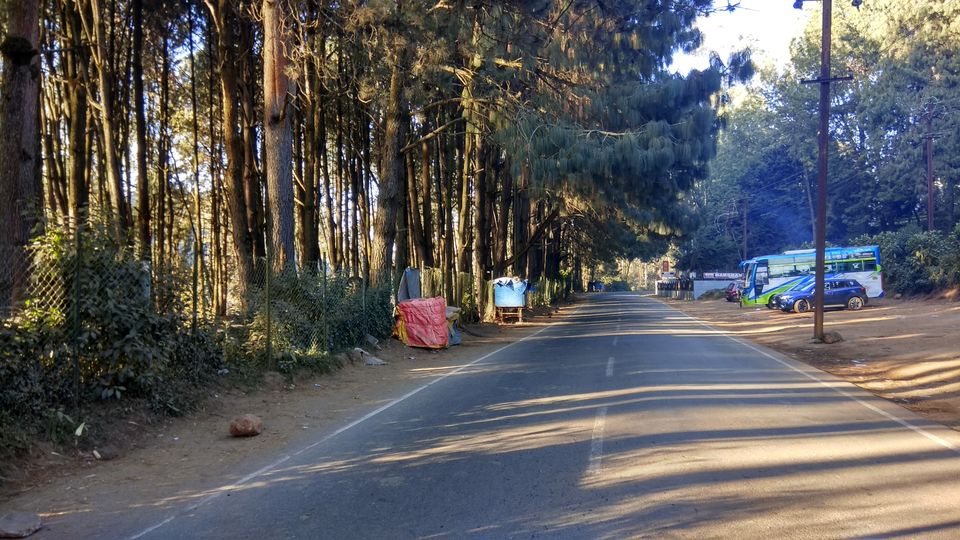 At around 9 we checked out from hotel and went to the beautiful railway station of Ooty. We were not planning for taking the famous Nilgiri mountain train ride. We just thought of visiting the beautiful railway station which is the end point for Nilgiri mountain train ride starting from Metupalaiyam. It was a small but beautiful railway station. There weren't much people there. There is a small museum and a model of toy train for display. It was a good spot for taking some memorable pictures. If you are in Ooty try to give a visit here and if possible try to take the train ride which is in the list of UNESCO world heritage sites.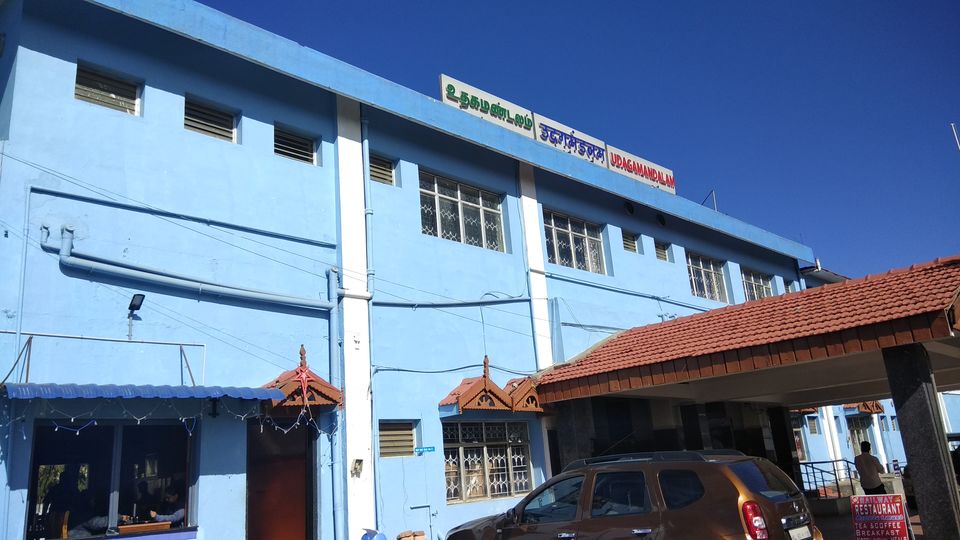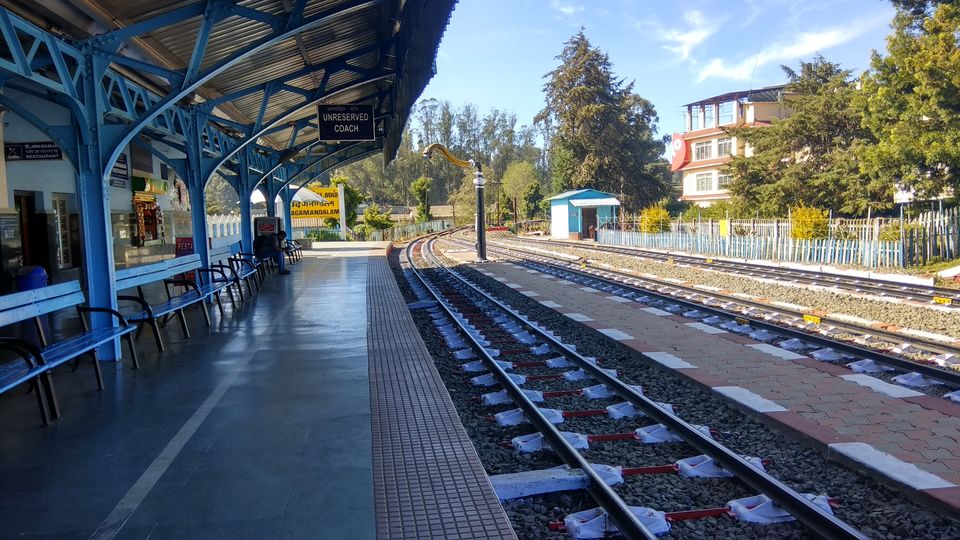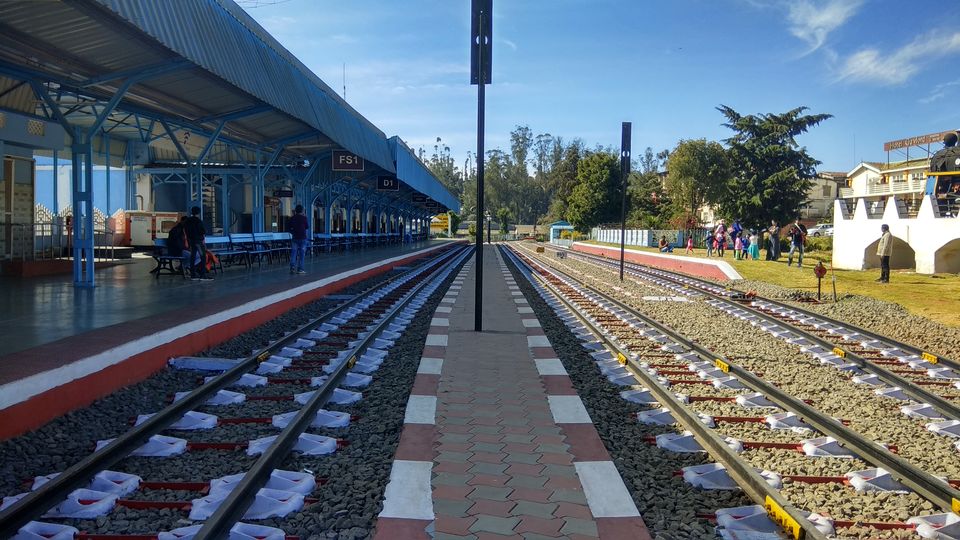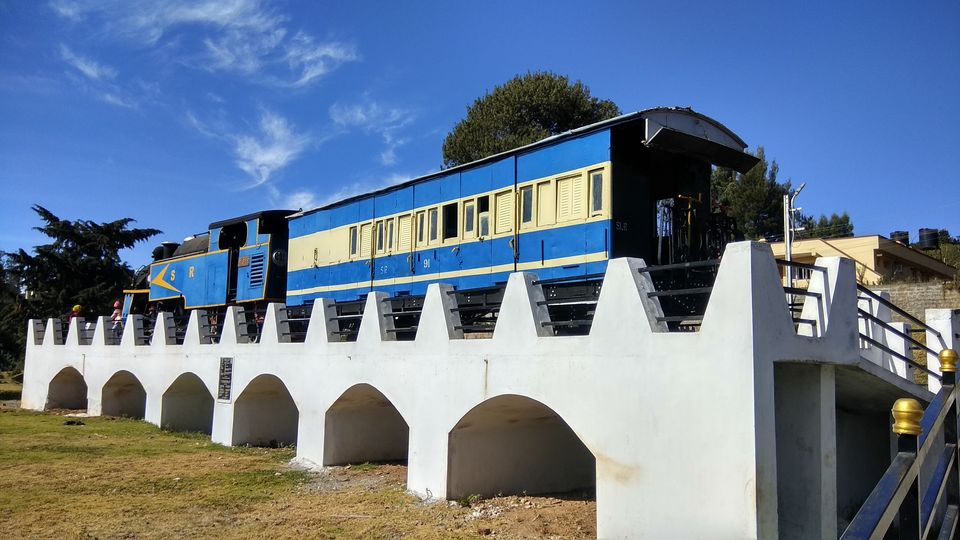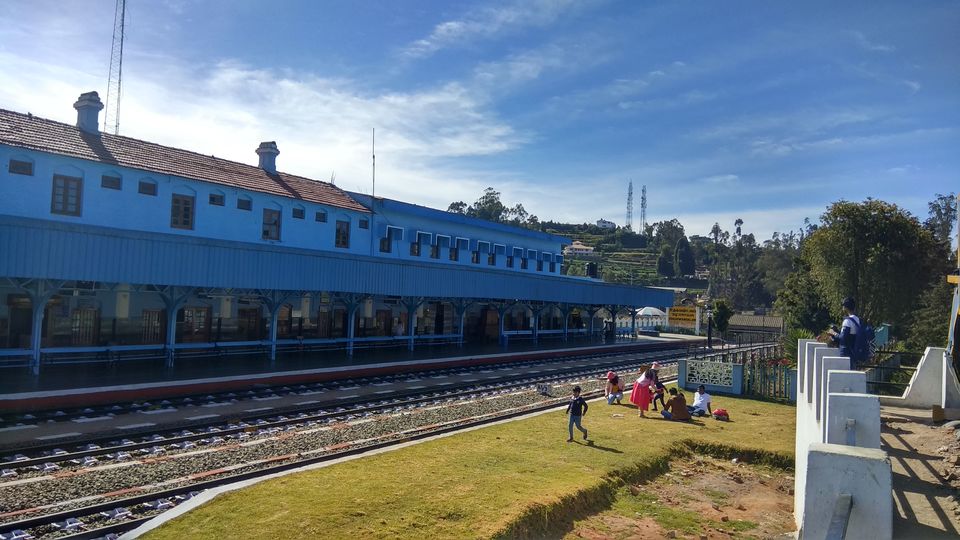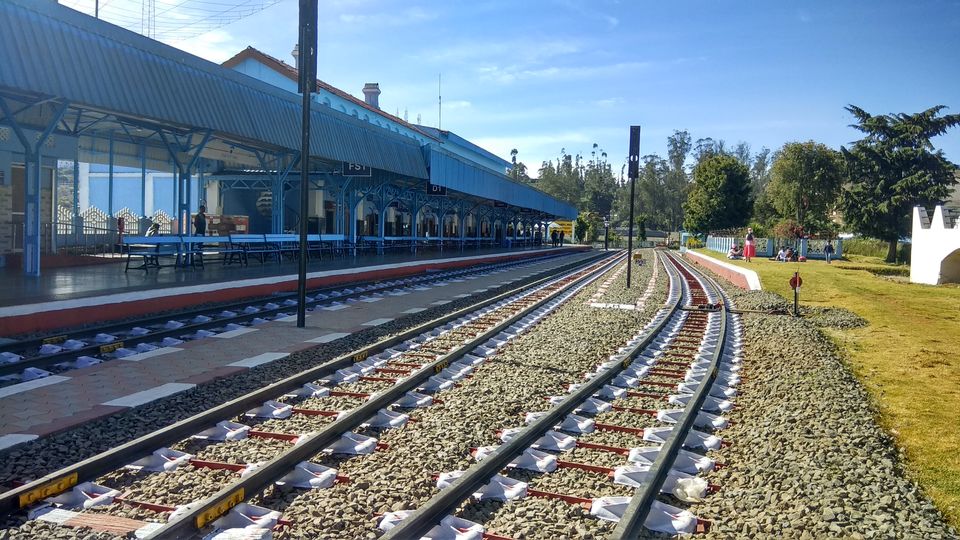 After an 30 mins ride we reached at dolphins nose. It was a small view point with stunning views of surrounding hills and tea estates. We can also get an distant view of Catherine waterfalls from here. The place is not well organised and parking will be really tricky here.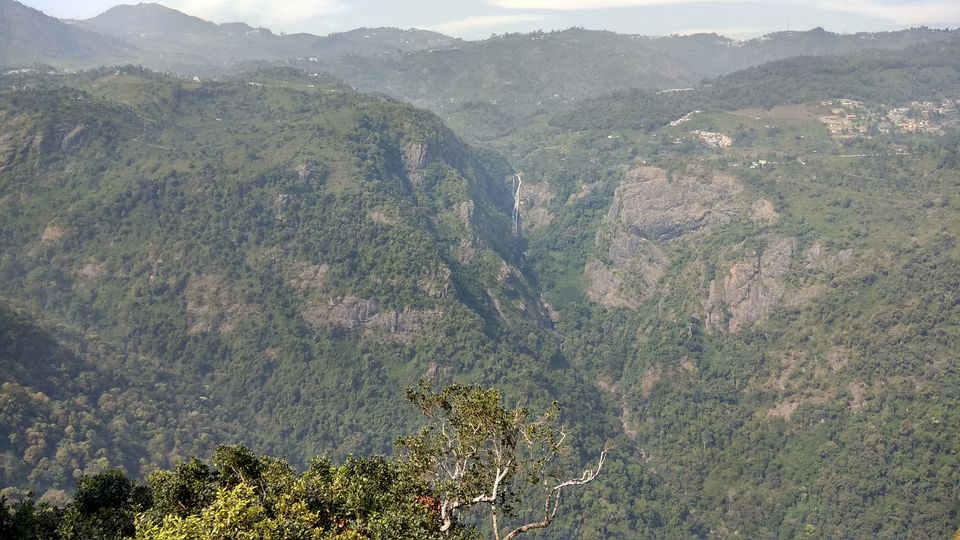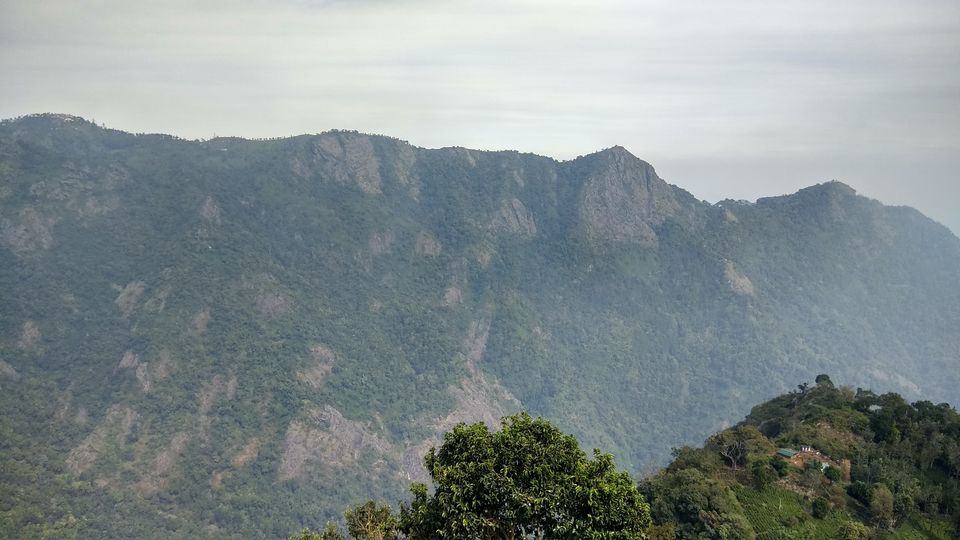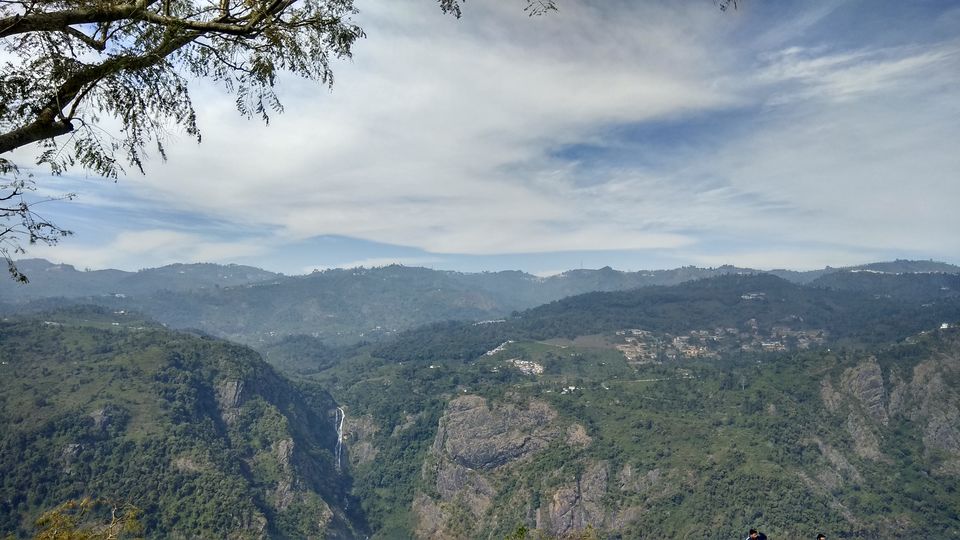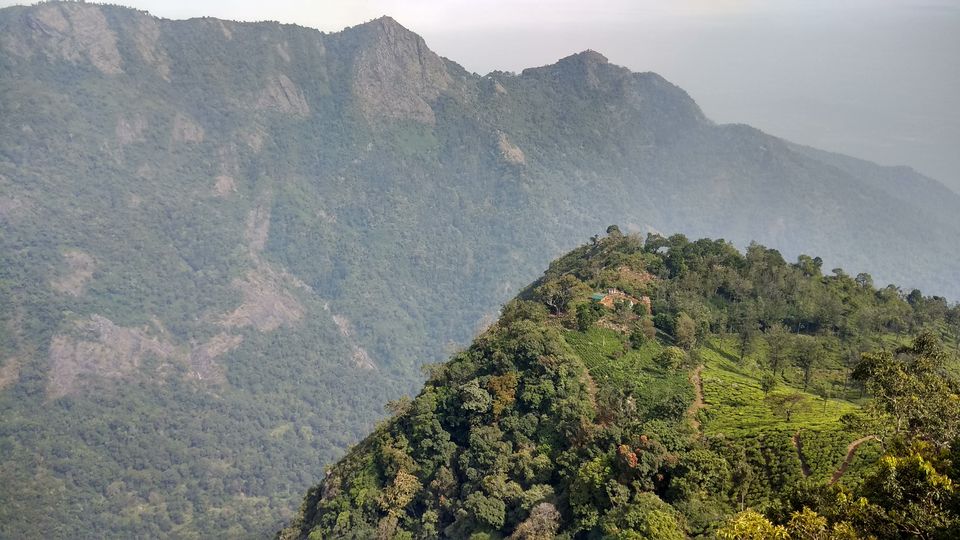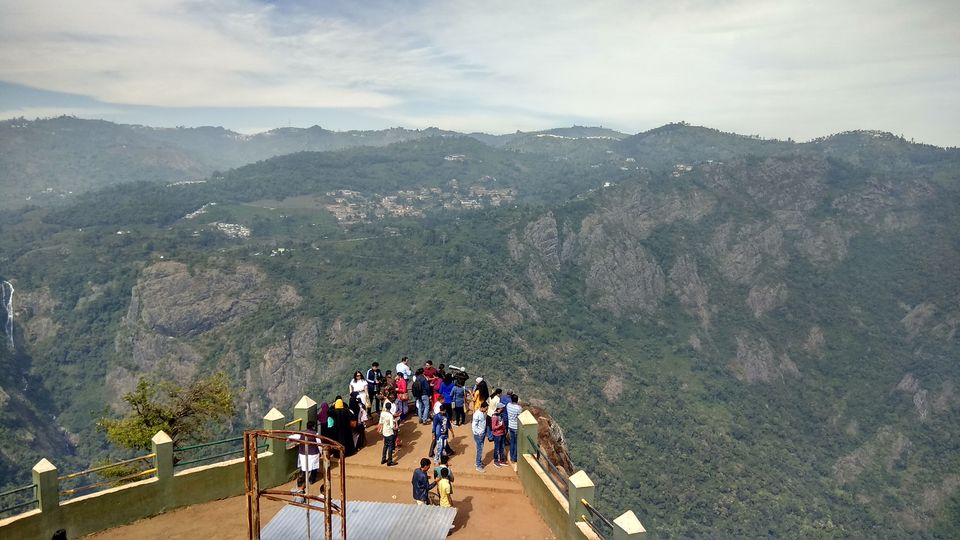 After spending half an hour there we returned and on the way we visited an oil factory and seen the process of extracting oil from Eucalyptus leaves. Then we visited lamb's rock. This is another scenic view point and we need to walk for 10-15 mins to reach the view point. The views are beautiful and worth for the visit.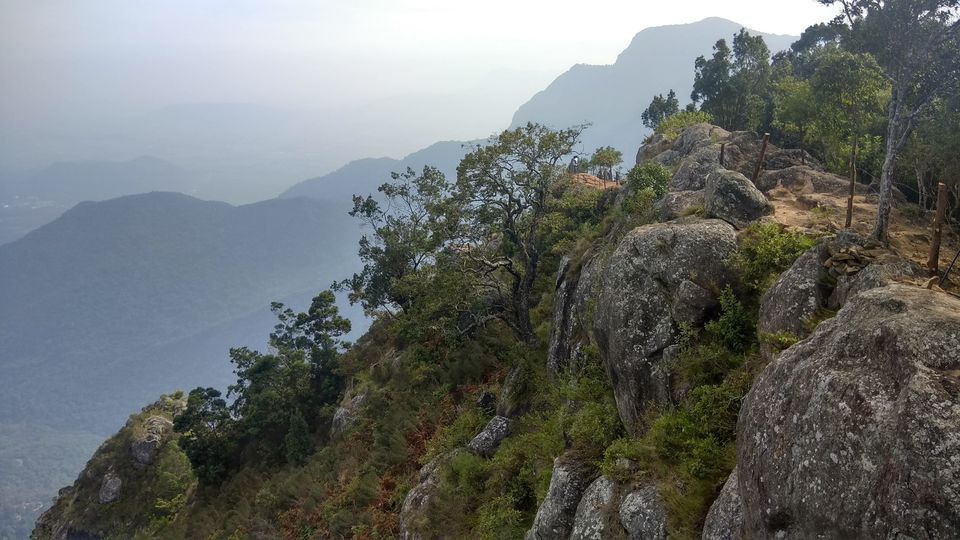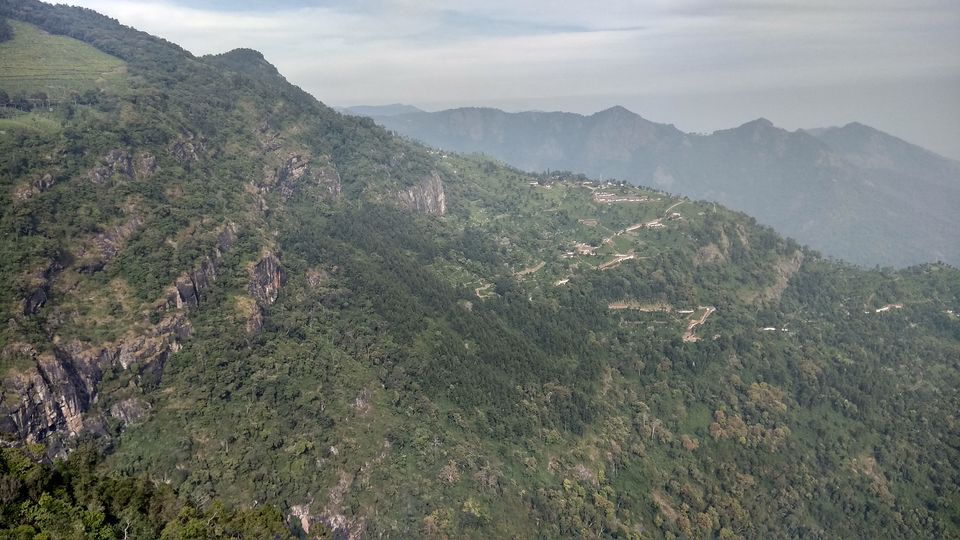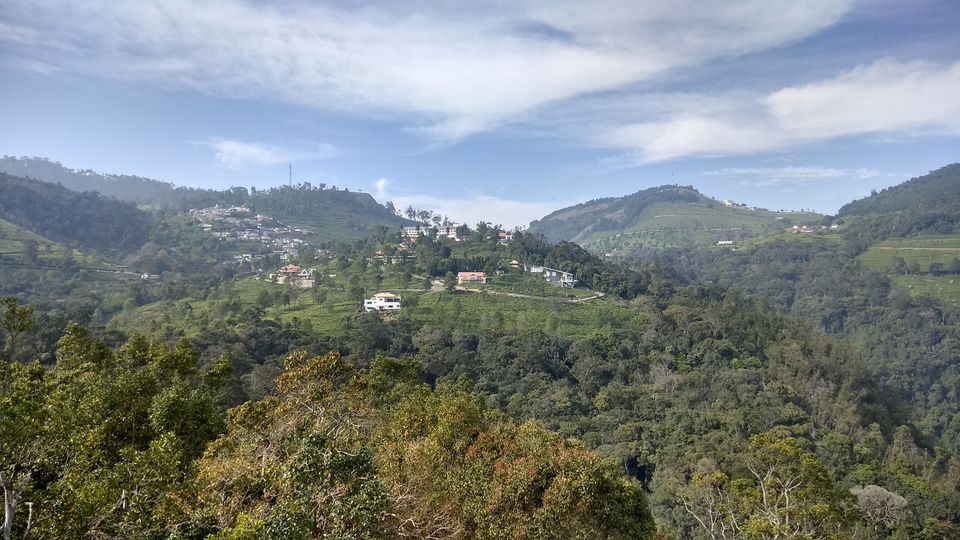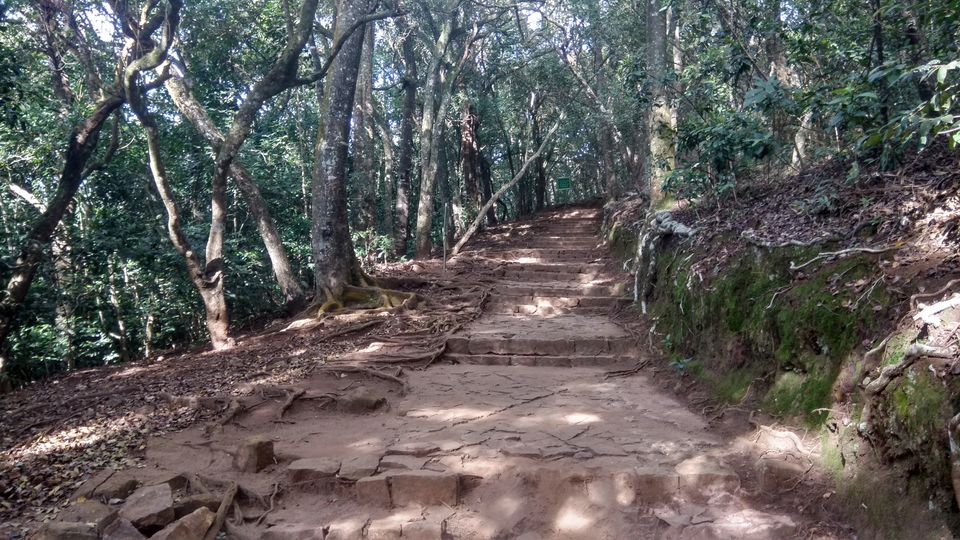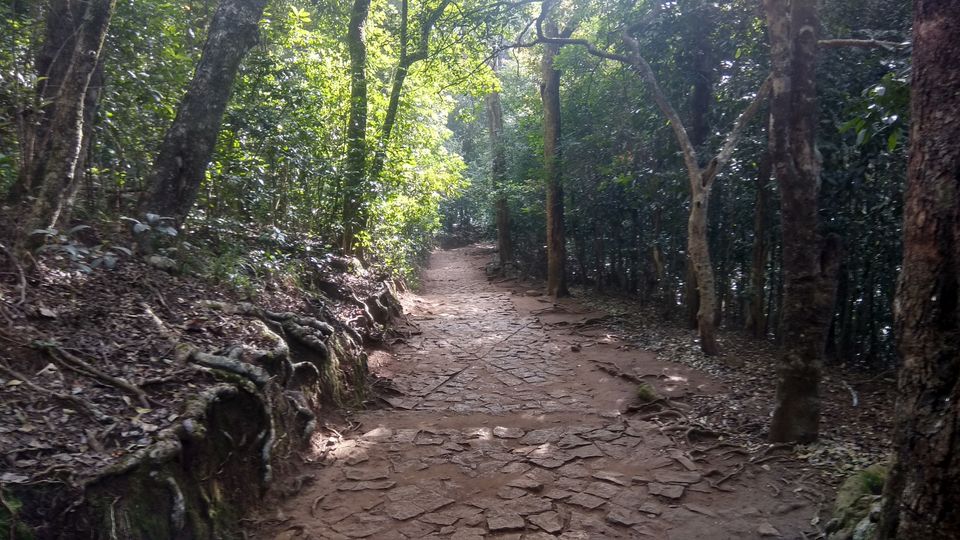 After an two and half hours of visit we reached back at Coonoor and went to bus stand to take a bus back to Coimbatore. We got a bus at 4-30 p.m and after an two and half hours of journey, we reached Coimbatore at 7. Our return train was from Podanur which is just 7 km from Coimbatore and we took a bus to there. We had dinner from a restaurant near by railway station. At around 10 p.m our train came and we boarded and went to sleep with all the beautiful memories we got from trip in mind. Reached back home at around 1 a.m with a happy heart :)
My Instagram Profile - midhun__tp
Frequent Searches Leading To This Page:-
ooty tour package from mumbai, best hotel in ooty for honeymoon, bangalore to ooty trip packages, mysore to ooty tour package, mysore ooty honeymoon package, ooty 2 days package