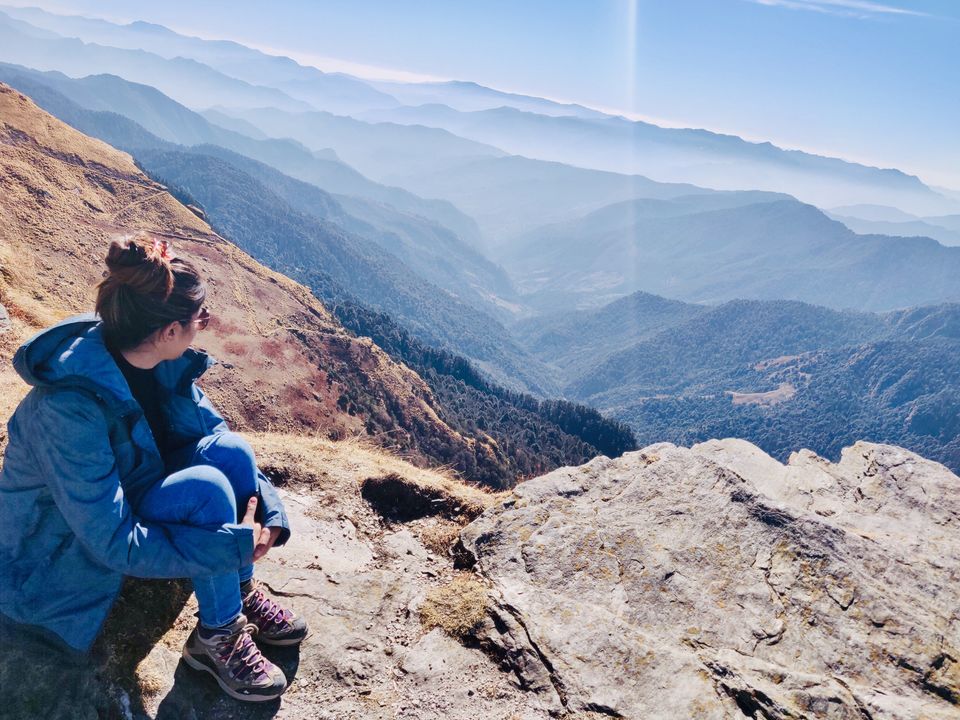 When was the last time, you thought of going to an unconventional or an offbeat location, far from crowd, the hustle-bustle of local markets but just to have a good time in lap of mountains. How about sipping on cup of coffee / tea, looking out of window at such location?
Here I am to tell all of you about such places. Scroll down and have a sneak peak into world of these off-beat places.
1. Mukteshwar
The first in list is my second home- Mukteshwar located in Nainital district of Uttarakhand.The attractions here are:-Shiv temple known by the name Mukteshwar Dham on the mountain peak which is 350 years old. (Fun Fact- the place got its name from this temple only)
-Chauli Ki Jali- the story behind this place is that if the barren lady crosses the hole here will be blessed with the child by the God. Also, people come here for rock climbing.
2. Bhimtal
I get to cross this offbeat location every time on my way to my second home (Mukteshwar). So, the route goes like this, assuming that you are travelling from Delhi: Delhi- Ghaziabad- Hapur- Garh Mukteshwar- Gajraula- Moradabad- Rampur- Suar- Bazpur- Kaladhungi- Haldwani- Kathgodam- BhimtalThere is a beautiful picturesque lake on the way because the place is famllus for its lakes which are Bhimtal Lake, Naukuchia Taal, Sattal lake, Garur Tal, Sita Tal, Kamal Tal.
3. Shoghi
Shoghi is super near to the Indian capital Delhi. Hence, everyone can drive down to Shoghi overnight and reach before the sun comes up. Shoghi is a place which is 7 hours drive away from Delhi and yet you can make it an adventurous trip by going for trekking hiking or camping.The main attraction here is Pabbar Valley which is at distance of 80 kms. The valley is located in belt famous for Pabbar river which cuts through Chanshal Mountain range and this range has really a majestic view.
4. Lansdowne
One such place like Shoghi in Himachal Pradesh is Lansdowne in Uttarakhand which is again like 6-7 hours of drive away from Delhi. One can explore the place over the weekend. The place is really less crowded relatively to other tourist places. The place has many old buildings of British Colonial architecture. One can explore places like Bhulla Tal, Darwan SIngh Museum, War Memorial Museum, St. John Church etc.
5. Prashar Lake
This place in Himachal Pradesh is all about peace. You can actually listen the silence here. The thing about this place is that there is nothing to do and Yes, this is the reason why one should go and check out the beauty of this place. Write to me if you do not find yourself in awe of this beauty. You can drive down to this place till lake point itself (12 hours drive) and can stay here over for one day and if not, you will need one or two extra days with you.
6. Khajjiar
While you plan your trip to Prashar Lake, if you can manage to have 2 days more at least , you can drive further to Khajjiar. Khajjiar is altogether a different world. Khajjiar is known as Mini Switzerland of India as well. Khajjiar is 9 hours drive away fom Prashar lake, I hope it explains why I asked for two days more.
7. Chiliyanaula
Chiliyanaula is a small town near Ranikhet in Uttarakhand. Also, this is really an interesting name because the name is made of two words which are Cheli and Naula. Cheli means daughter and Naula means natural source of water in Kumaoni language. You will get to witness snow cladded Himalayan ranges.As mentioned, it is near to Ranikhet, the legend has it that Queen Padmavati was so mesmerised by the beauty of these hills which looked so tiny that her King Raja Sukhdev constructed a palace for her there and named it Ranikhet (Queen's meadow).
8. Chitkul
Chitkul, known by the names like Crown of Kinnaur, Paradise on Earth, is located in Kinnaur near India- China border at elevation of 11,320 ft. Add the place in your list if you have 4-5 days with you. The journey to this destination is really picturesque but the drive to this place is also not easy. The driver needs to be Pro. I will not talk much about this as I have written full-fledged blog on this place. Check it out here.
9. Landour
Landour is located in Dehradun district of Uttarakhand. This is another off beat place which you can include in your itinerary while travelling to other places. Take off a week from your work and explore Dehradun, Mussoorie and Landour in one week (comment below if you would like to know how to plan itinerary to these places). Mussoorie and Landour, very near to each other, are well- known British Raj era hill station in northern India. Also, used to be known as Queen of Hills. Also, if you are avid reader, you would know the name Ruskin Bond whom you can meet at Cambridge Book Depot, Mussoorie.
10. Jibhi
Last but not the least, it is Jibhi. Though it is still an offbeat location but the word about this place is spreading like a fire in forest. Jibhi is a small village, a hill station to many now, located in Banjar Valley of Himachal Pradesh. The major attraction here is Jalori Pass. Jibhi is 12 hours of drive from Delhi at distance of 500 km. The place is absolutely covered in snow. If you want to witness a snowfall and spend some time away from the daily routine, this should be the place for you.
If you have any query or feedback, please comment below or write to me @banjaaran.s@gmail.com
For more, check out other blogs.

Happy Travelling!