Balmy winter mornings, drop in the temperature, feeling of not stepping out of the bed, pleasant weather and cosy evenings. These all are a swift reminder that it is the onset of winters in Delhi.
Make the most of Delhi's winter before the weather turns and springs on you. Read on and make sure you strike them off your checklist.
1) Enjoy the Outdoors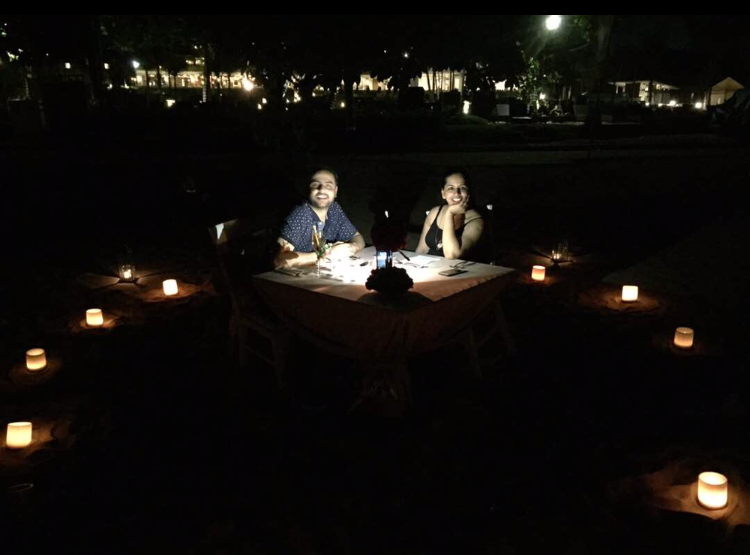 Delhi has harsh summers, so you cannot even imagine sitting outside and enjoying your meals. Step out for a drink with your friends or head out to a romantic restaurant with your loved one. There are so many options of rooftop bars and cafes in Delhi to stop by for a drink on a chilly winter evening; some candlelight or a tiny personal bonfire to warm up. You can check the options on Tripoto.
2) Check out the local markets
We have had enough of Shopping Malls. Go out, brace your bargaining skills and check out the local markets. Forget Malls and instead spend a day meandering through the lanes of Janpath, Sarojini, and Lajpat Nagar for affordable fashion trends, quirky accessories, and enjoying weather and street food.
3) Eat, Treat and Repeat
As the weather changes and the chill sets in, so does the craving for good food starts. Delhi has the best street food in terms of variety as well as taste. You can munch on tikkis, aloo chaat, bhelpuri , golgappe ,moong ke pakode and what not. Relish kebabs at roadside food joints. You tend to enjoy tandoori delicacies more in winters. Hot gulab jamuns, gajar halwa and jalebis are meant for Delhi winter nights. These things somehow taste sweeter in winters. Don't worry as those extra kilos would hide in the jackets & sweater at least for a few months.
4) Momos and Chai at Delhi Haat
You can practically do this anywhere but there is a different feel of going to Dilli Hatt and doing this. Digging into state delicacies, eating momos and sipping on kulhad chai is enough to make me happy.
5) Pack a picnic @ Lodhi Garden and India Gate
India Gate is a charm during the day as well as the night. The feel multiplies in winters with cosy evenings and fog and to top it all ice-cream. Eating ice-cream in winters for many is sheer happiness. We all have had childhood memories of Lodhi Garden, so pack those paranthas and a flask full of tea tag along with few friends and relatives and you are all set for a great day.
6) Fashion Fix
We Delhiites are lucky enough to enjoy all the seasons; may it be summers, winters, autumn, monsoons and spring. Our fashion trends change according to the seasons. So, fill your closet with colourful mufflers, boots, jackets, trench coats and caps to look fashionable. Step out and flaunt your style statement.
7) Relive the History
Explore some monument that has been on your bucket list for a long time now. Go to Hauz Khas Village –a fort overlooking a beautiful lake, deer park, lanes filled with cafes. Give your kids a practical lesson in history by actually taking them out to these historic places like Humayun Tomb, Qutub Minar, witness the beauty of Akshardham Mandir and many others. After you are done from here, head out in the evening to Red Fort to be a part of the Sound and Light Show.
8) Enjoy the Qawali Night at Nizamuddin
Drop the idea of a Sufi night at a fancy bar and head to the Hazrat Nizamuddin Dargah and listen to the sufi qawali night for an unforgettable experience. I bet this will be a soulful experience for your senses.
9) Attend Festivals and Events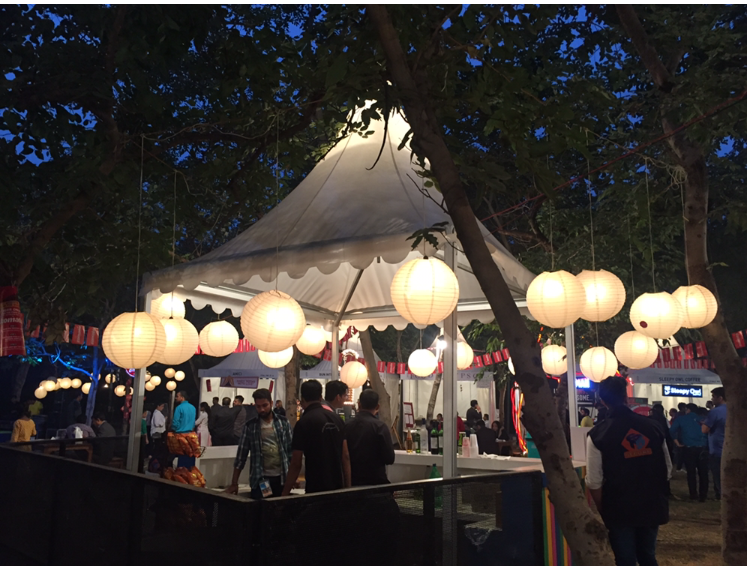 With the onset of winters, Delhi sees more of music events, food festivals, concerts and other events. This is a nice weekend alternative than always ending up watching a movie or heading to a pub for a Saturday night. Go to these festivals for great food, good music, and shop from the flea markets. Enjoy the vibe, sit back, relax and chill.
10) Do Nothing
This is my personal favourite. Winters give you a good chance to snuggle up in the bed, get up late and laze around. Have a heavy breakfast of parathas as that is what winter breakfast looks like. Enjoy the warm afternoon in a park or terrace - read a book or gossip, eat peanuts. We have seen a lot of neighbourhood aunties doing the same. (Delete the book, include knitting the sweater). In the evenings, lit up a small bonfire in your balcony, play some nice music; try barbecue or relish mum's Sarson da Saag and lastly Gajar ka Halwa. Happy winters!!
Please share your experiences of how you think we can most of Delhi's winters.
Check out some super cool travel videos on Tripoto's Youtube Channel.
*Uncredited pictures by the writer.