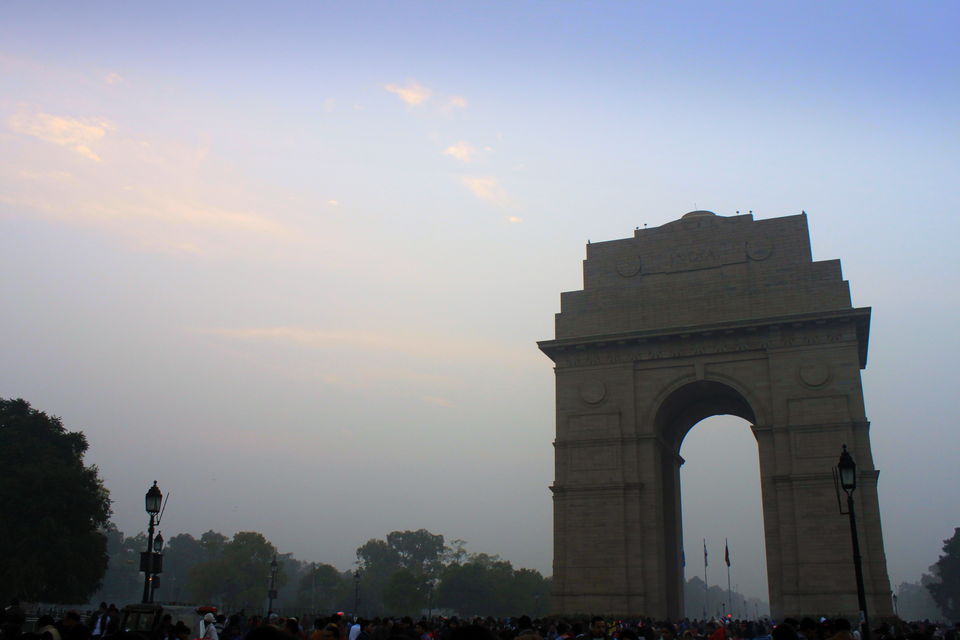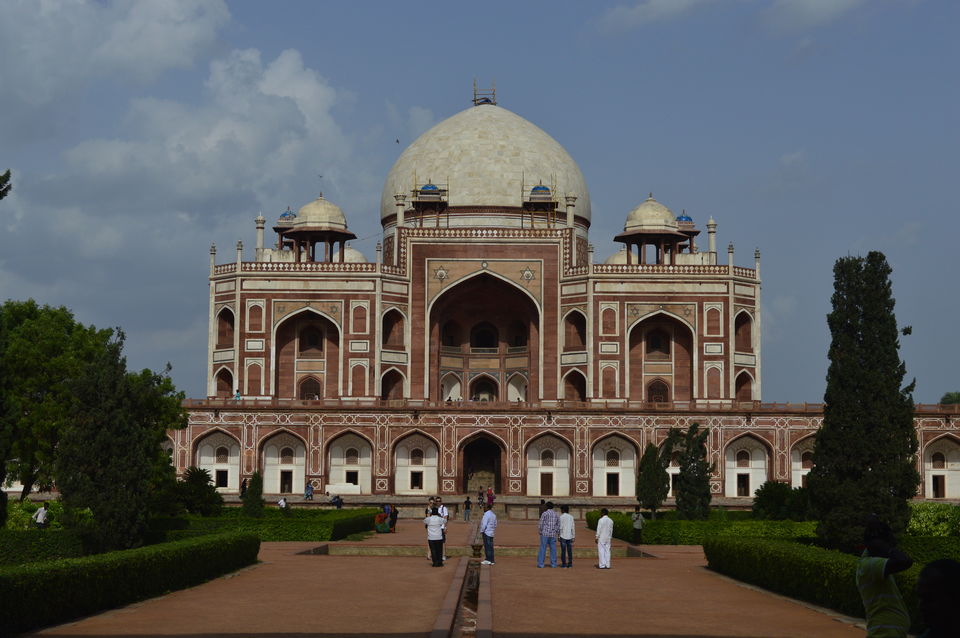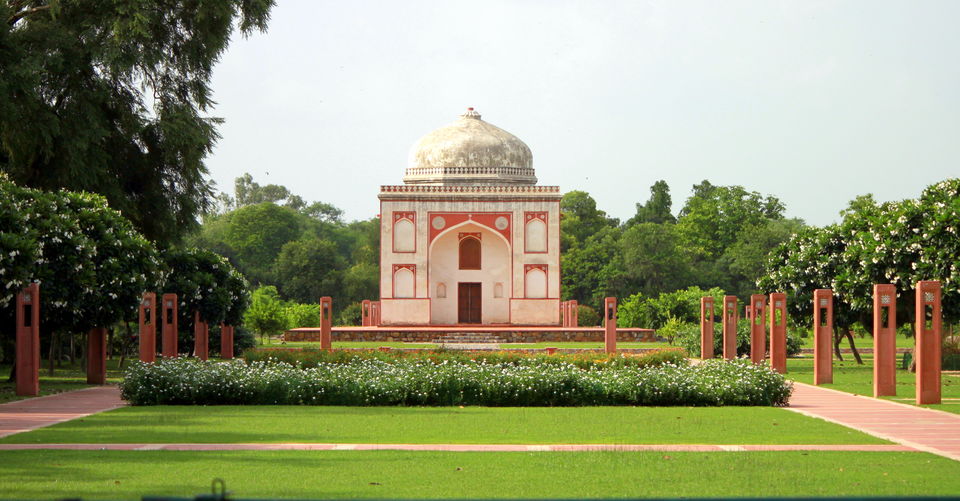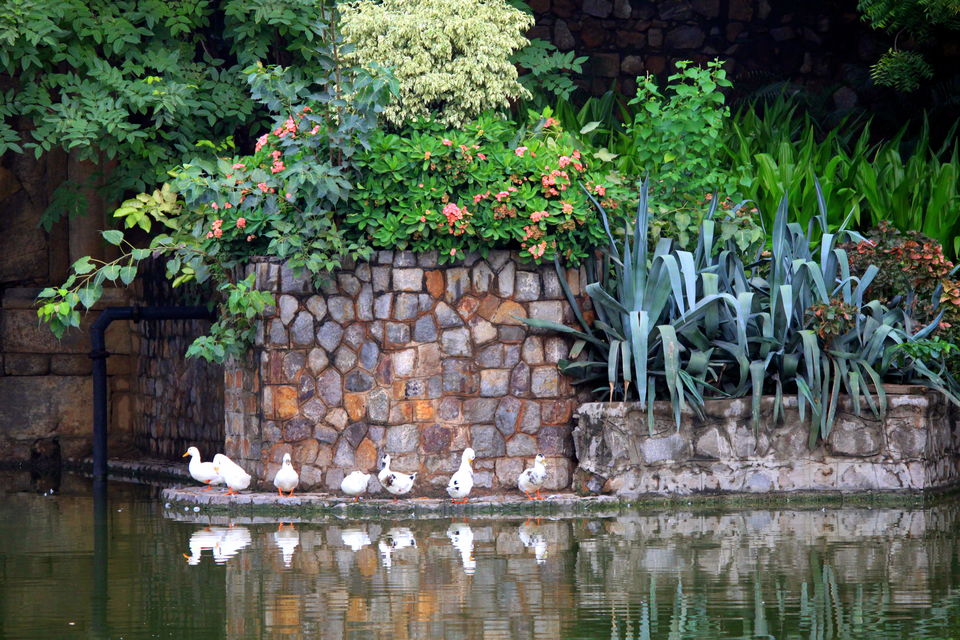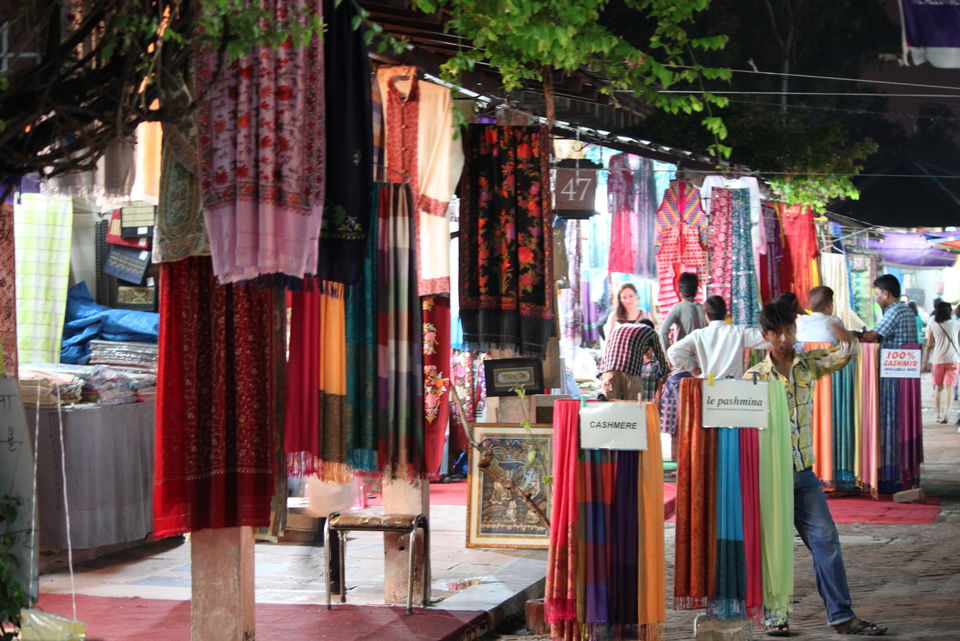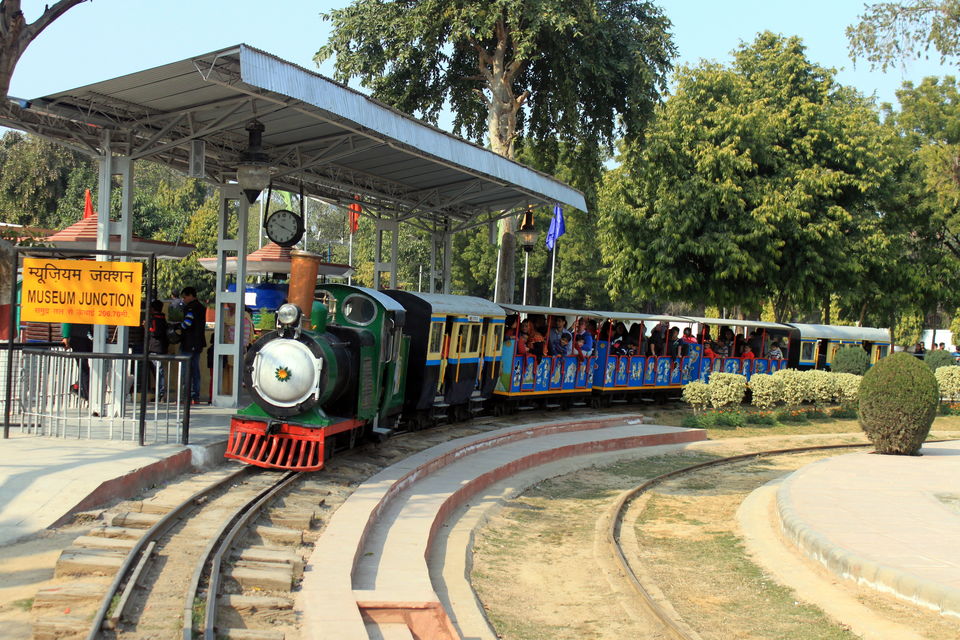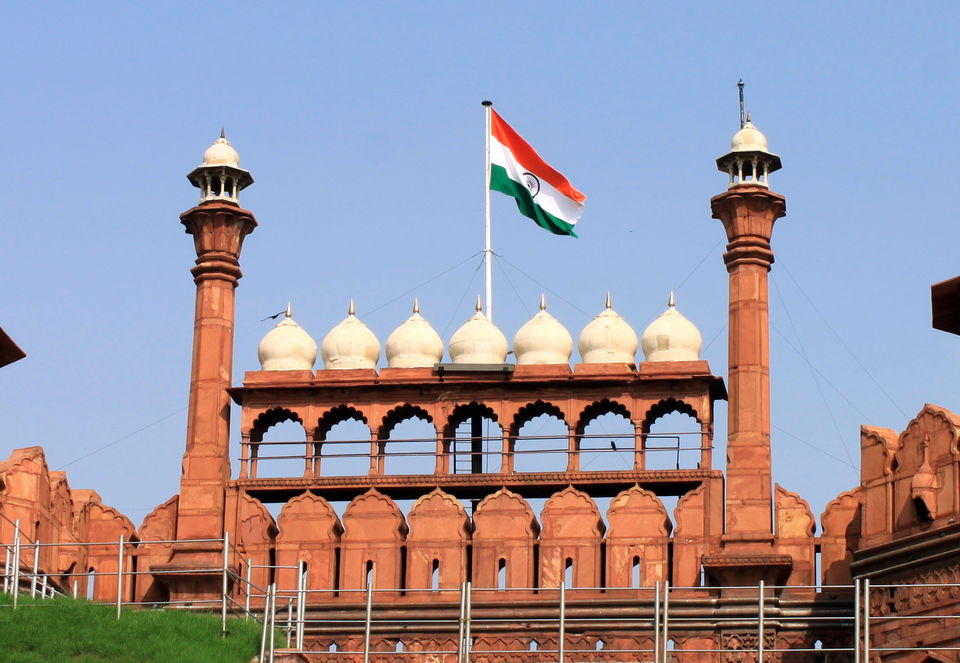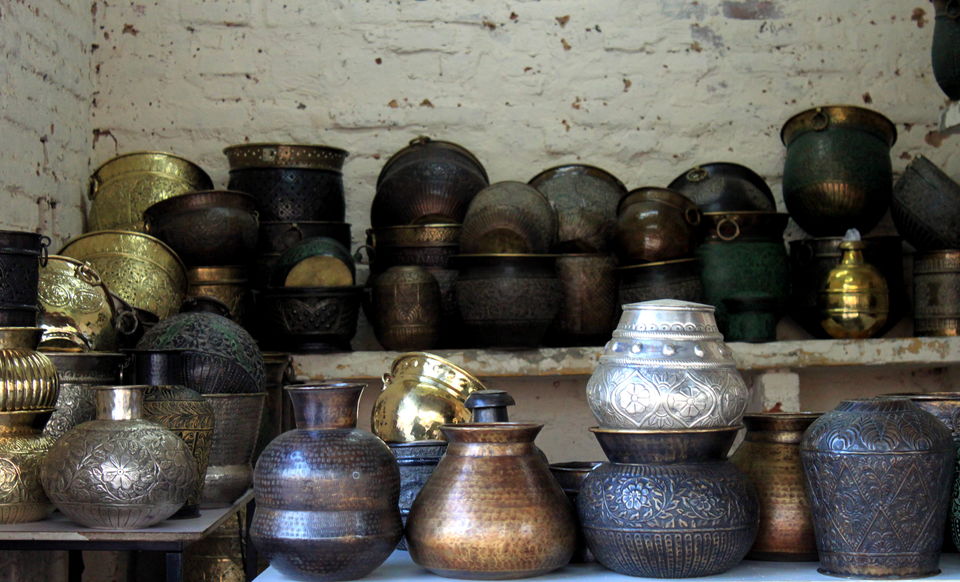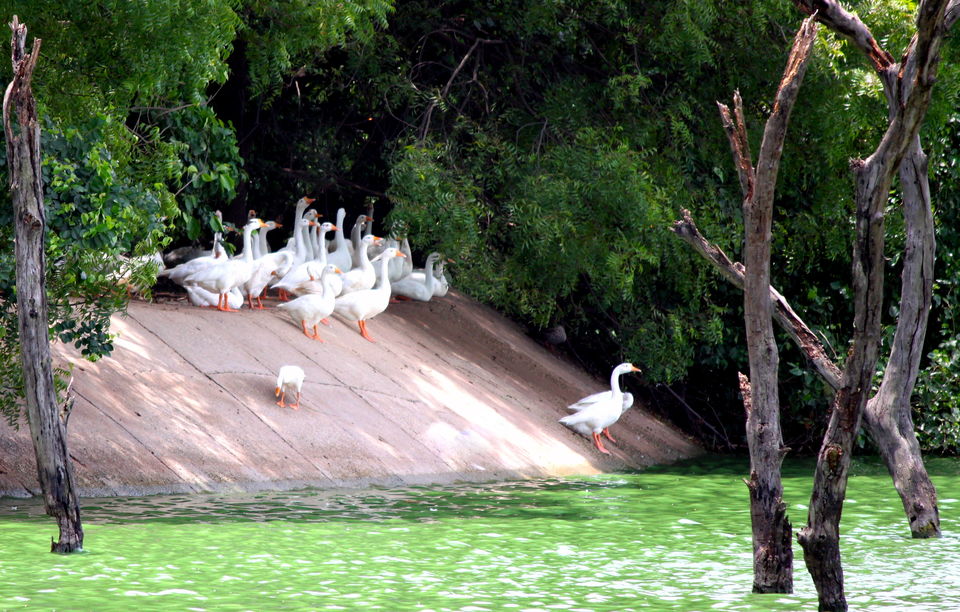 Delhi is delight for travelers, as it offers doses of history, mixed with aromatic food destination, its haat & bazaars and upscale hangouts. So based on what you do when you travel, you can eat, shop, pray and get lost in the history.
My travel includes all of the above but the most important among them is places that have lot of open space for my daughter to play around and have fun. So here is the list of 6 places in Delhi that charms the old and young ones equally.
The Rajpath Area : The ceremonial boulevard in New Delhi, India. The avenue is lined on both sides by huge lawns, canals and rows of trees. The beautiful architecture of building around, the vast openness in the cramped city is delight. There is a lot happening around this place. There is a children's park which is well maintained. For the history lovers the buildings surrounding Rajpath, that were designed by Lutyens and Herbert Baker would entice you. Best time to visit is in the evening when all the lights are switched on.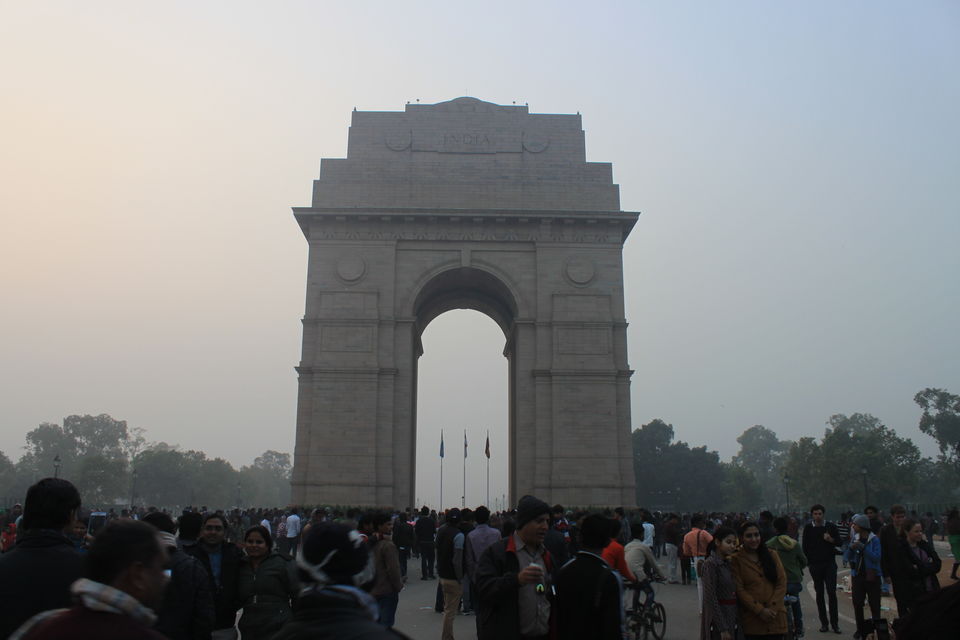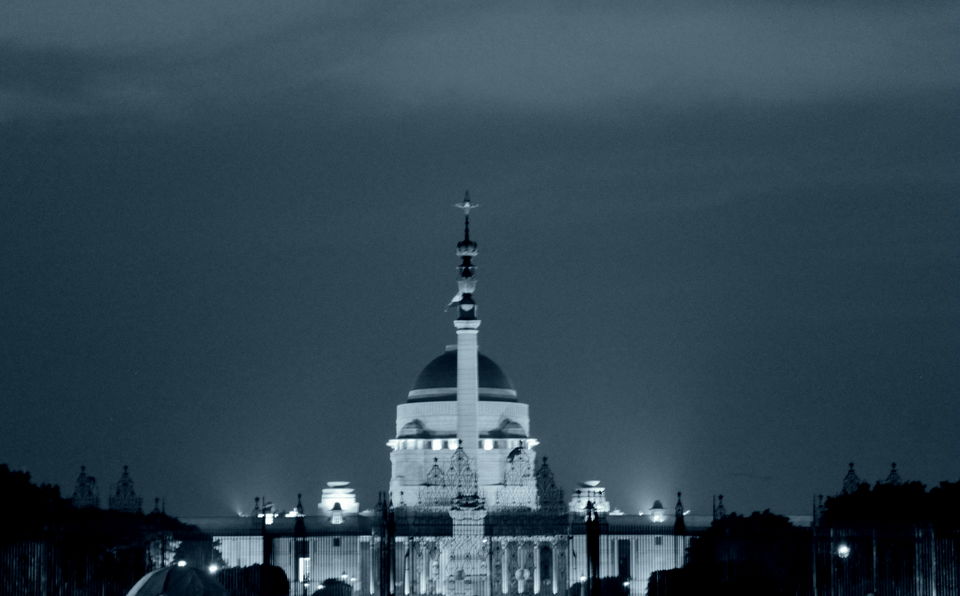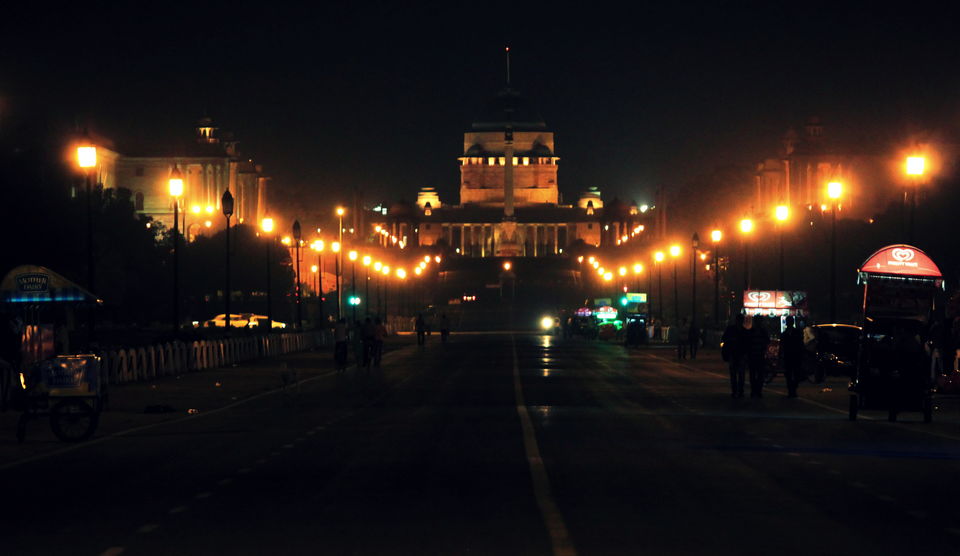 Red Fort :
Constructed in 1648 by the fifth Mughal Emperor Shah Jahan as the palace of his fortified capital Shahjahanabad, the Red Fort is named for its massive enclosing walls of red sandstone and is adjacent to the older Salimgarh Fort, built by Islam Shah Suri in 1546.
A sound and light show describing Mughal history must watch for tourist. The major architectural features are in mixed condition. The tea house, although not in its historical state, is a working restaurant. The Lahore Gate entrance leads to a mall with jewelry and craft stores.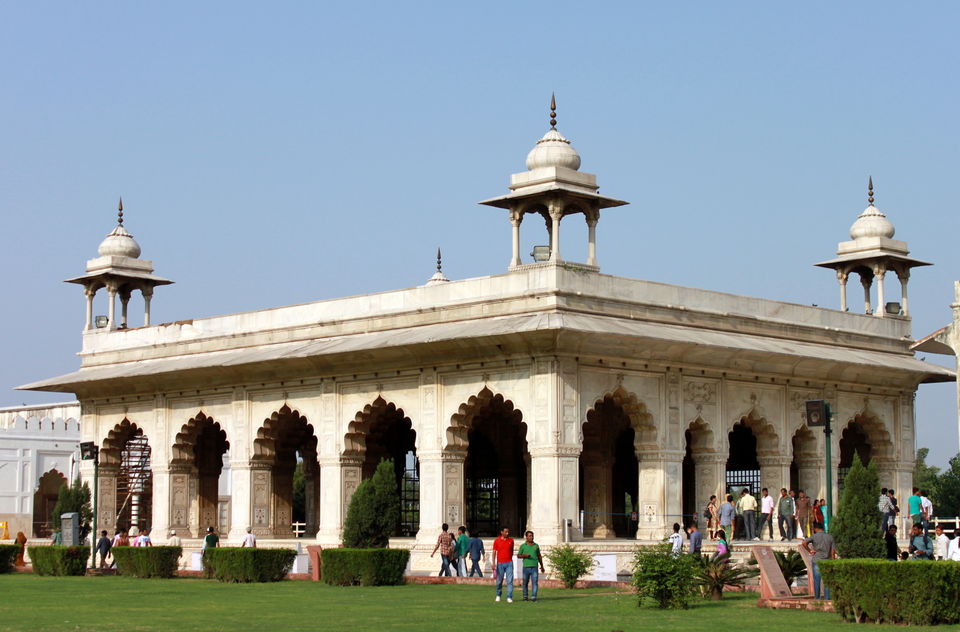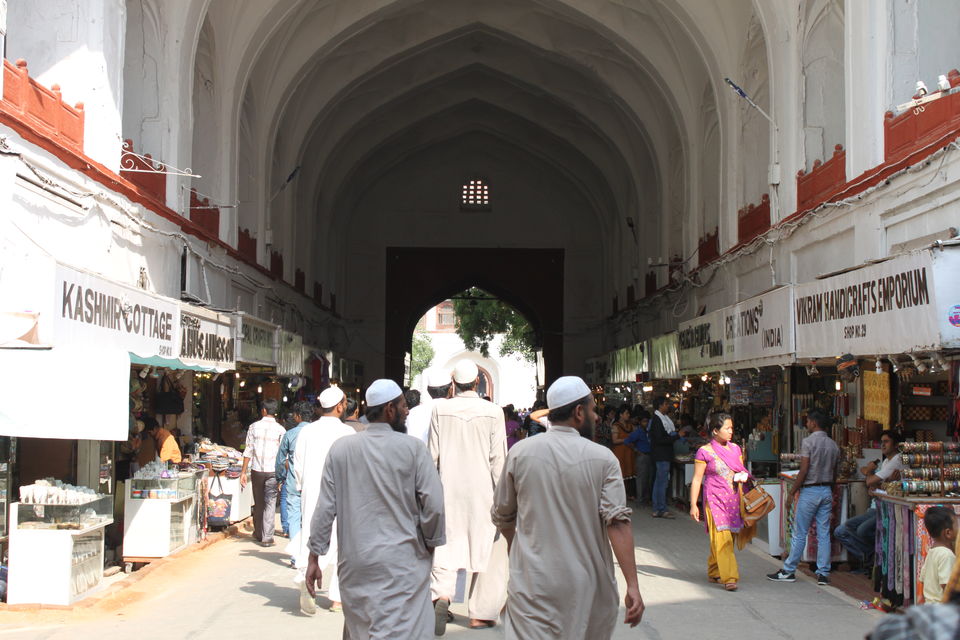 Lodhi Garden :
Lodhi garden is the lungs of Delhi. The 90 acre lush green garden dotted with architectures work of 15th century by Lodhi's is like the oasis in the desert. It contains, Mohammed Shah's Tomb, Tomb of Sikandar Lodi, Shisha Gumbad and Bara Gumbad. Lodi Gardens is an important place of preservation. The tomb of Mohammed Shah is visible from the road, and is the earliest structure in the gardens. It is a good example of a combination of the Hindu and Islamic styles of architecture.
The place attracts both young and old. Best time to visit is Morning and Evening all seasons, however in winters(Oct-Mar) it is a great spot for picnics. The large open lawns in the winter sun is a delight. The best thing about the Lodhi garden is the flora and fauna found here. It is residence of variety of birds. Lodhi garden is also a Butterfly conservatory.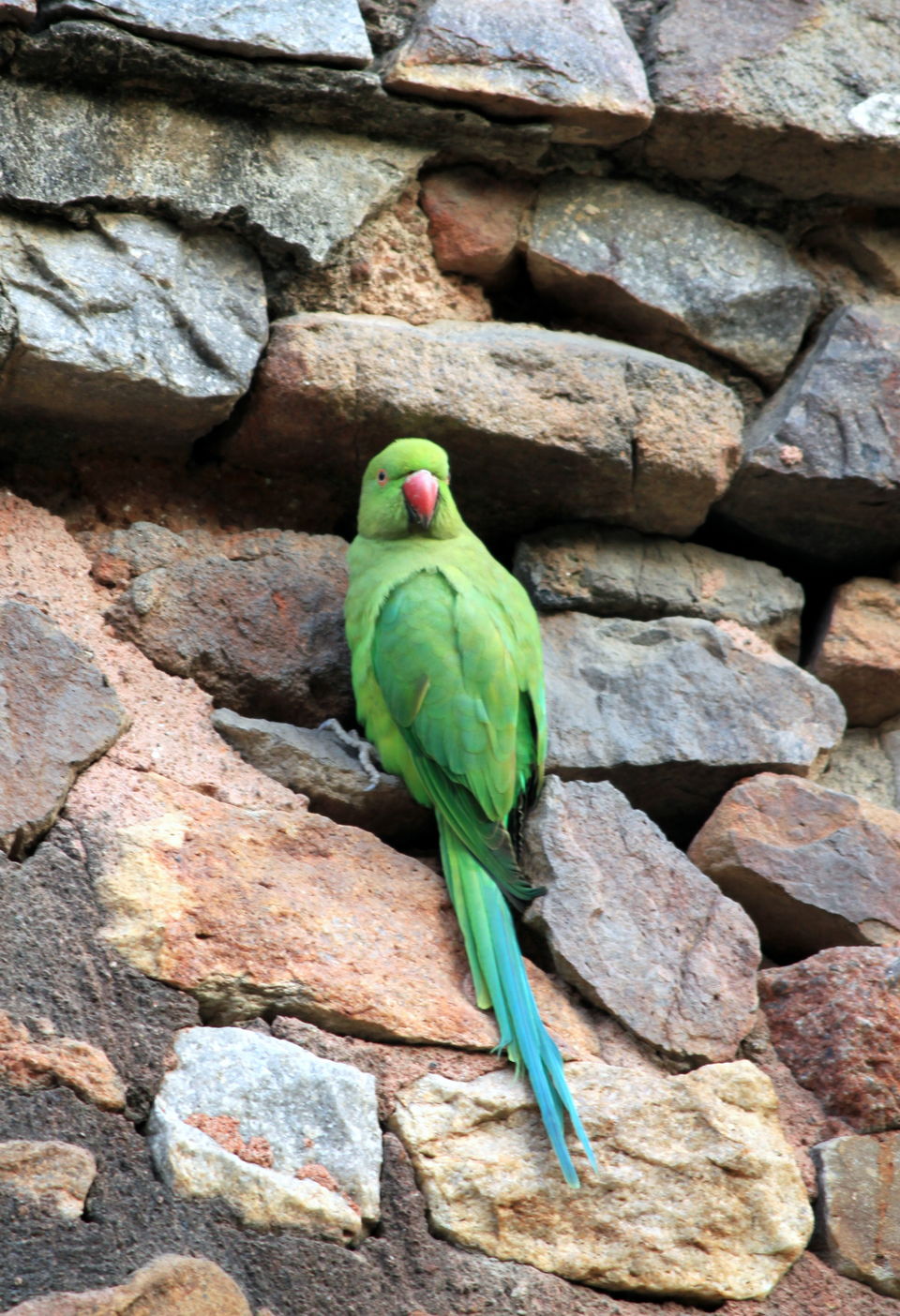 Humayun's tomb :
Humayun's tomb is the tomb of the Mughal Emperor Humayun in Delhi. It was the first garden-tomb on the Indian subcontinent, and is located in Nizamuddin East, Delhi, India, close to the Dina-panah citadel also known as Purana Qila (Old Fort)that Humayun founded in 1533. The tomb was declared a UNESCO World Heritage Site in 1993. Besides the main tomb enclosure of Humayun, several smaller monuments dot the pathway leading up to it, from the main entrance in the West. There is also the tomb complex of Isa Khan Niyazi, an Afghan noble in Sher Shah Suri's court of the Suri dynasty, who fought against the Mughals, constructed in 1547 CE.
Reach in morning to avoid the crowd and beat the heat of summers. However you can visit it at anytime of the day, make sure you have ample amount of time at hand to explore the place.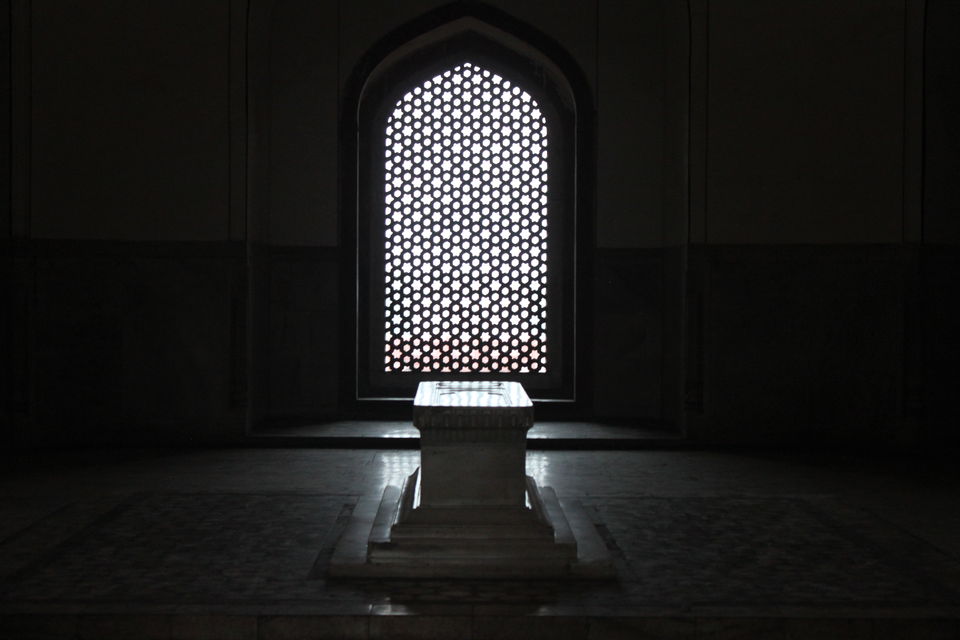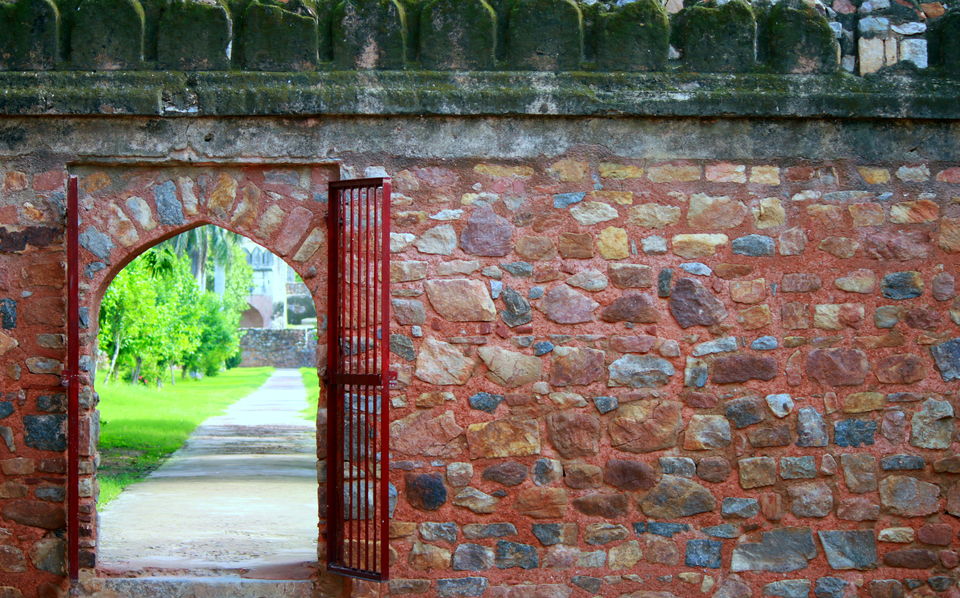 Dilli Haat :
Dilli Haat is an open-air food plaza and craft bazaar located in Delhi. It is located in the commercial centers of South Delhi, opposite INA market. The 6 acres of land on which this complex is situated was salvaged as part of a reclamation project and transformed into a plaza.
Over the years, Dilli Haat became a venue of crafts, music, dance and cultural festivals. Its a place you can visit with your family and friends and have a gala time. There are several food plazas that offer you cuisines from different states of India. My personal favorite ones are from the North East, where you get delicious Momos and Fruit Bear which I prefer as evening snacks or just say the starters. For main course depending on what you like to eat you can choose from UP(Awadhi Biryani), Madhya Pradesh(Thali), Tamil Nadu(Dosas, Thali), Jammu & Kashmir(Rogan Josh) and Bihar(Litti). But if you love non-veg and aren't driven by choice for only chicken go for Kerala, West Bengal and North East cuisines.
Avoid weekends if possible. Try visiting the place when some special events happen like the Diwali celebration. If you want to get the good bargain visit on 15th of every month when there are crafts man who are vacating the place for someones else to come and will offer you price you can't get any where. Best time to be here is Evening.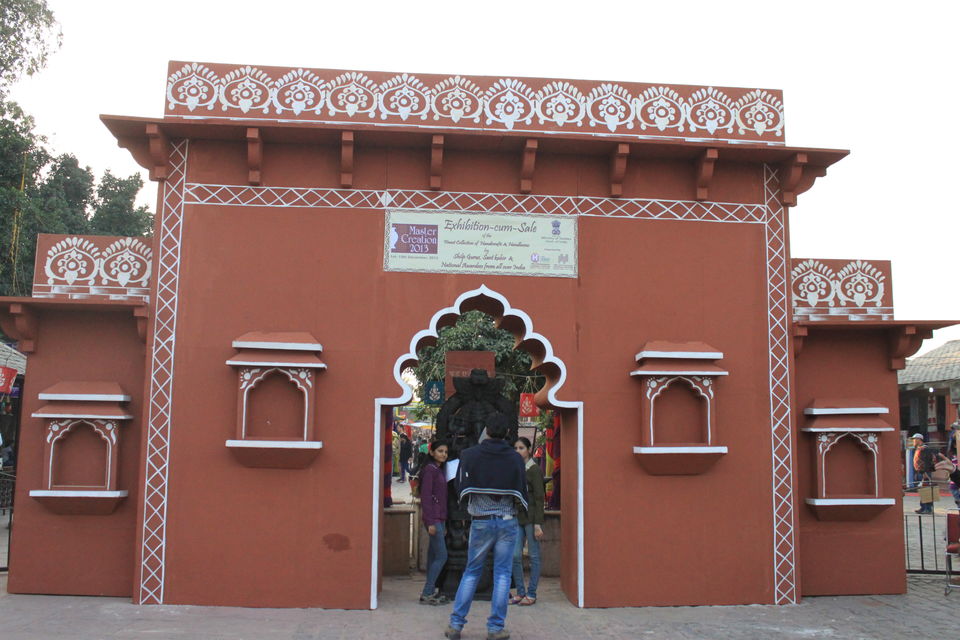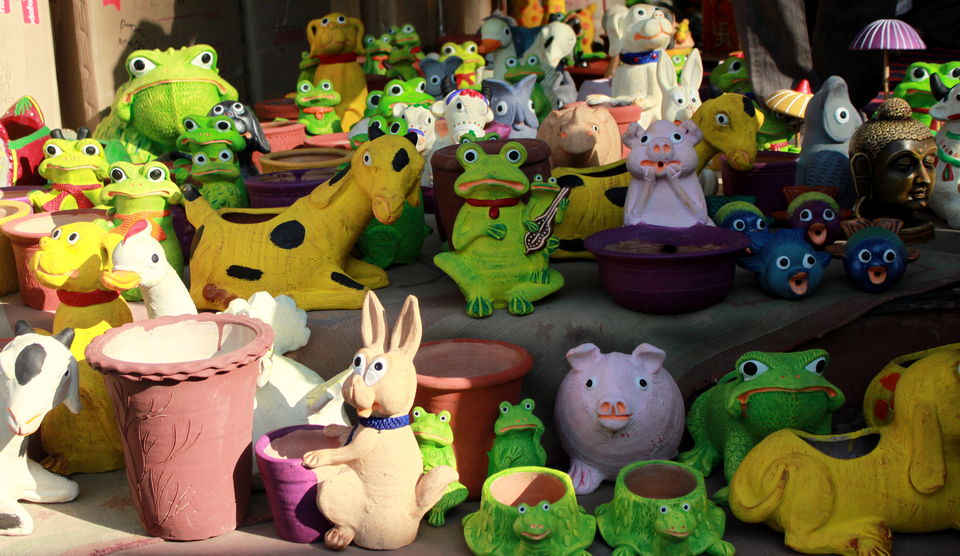 National Rail Museum:
If you love trains as me and my daughter do this is the place for you to be.. The display shows the transformation railway has gone through and the rich heritage of railways.
The National Rail Museum is a museum in Chanakyapuri, New Delhi. It is located in over 10 acres of land with both indoor and outdoor exhibits. A toy train offers rides around that site on regular days. Museum remains open from 10.00 am to 5.00 pm Tuesday to Sunday. Museum remains closed on every Monday and National Holidays. The Indoor Gallery is now fully renovated and opened to the public.
Avoid Saturdays as its full with school kids on tour to this place.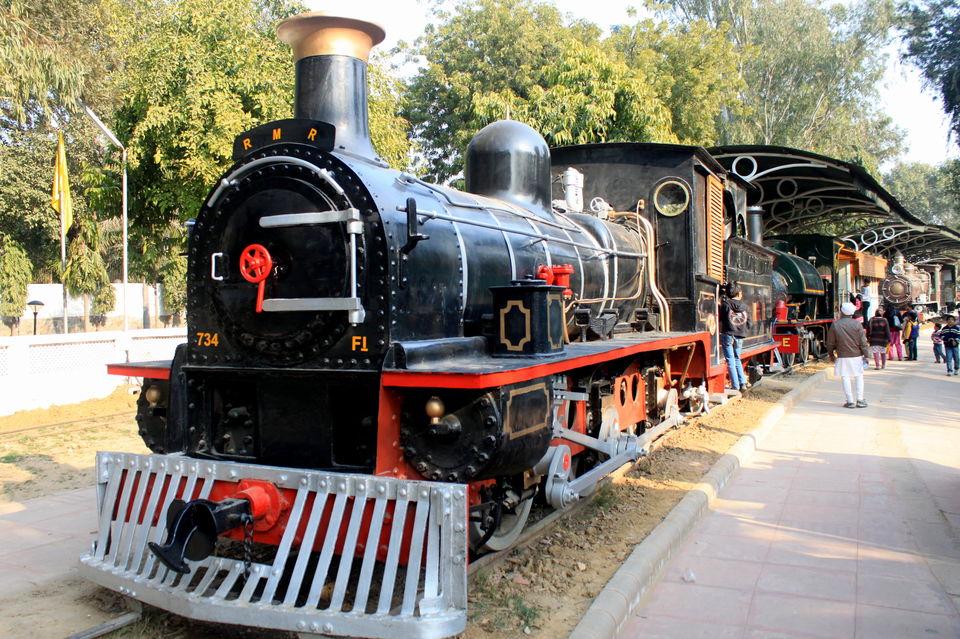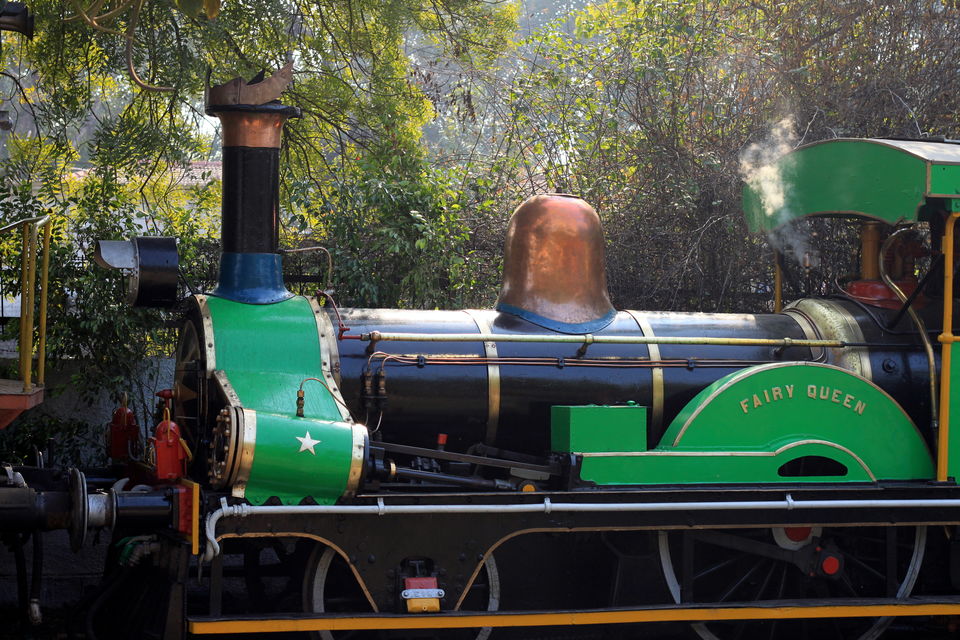 Hauz Khas Village Complex :
Its a melting pot where the traditional and modernity blends effortlessly. Hauz Khas Village Complex in Hauz Khas, South Delhi houses a water tank, an Islamic seminary, a mosque, a tomb and pavilions built around an urbanized village with medieval history trced to the 13th century of Delhi Sultanate reign.
The complex is open for visitors all days of the week from 10 AM to 6 PM and there is no entry fee. The Deer Park at the entry to the tank is a beautifully landscaped lush green park where spotted Deers, peacocks, rabbits, guinea pigs and variety of birds around the tank could be seen.
This places is dotted with lots of restaurant where youngsters like to hangout. There are various designer boutiques which offer some of the best designer wear.
To avoid the crowd and just enjoy the history visit in the morning, but if you are a foodie and shopper and enjoy the night life, come here in the evening. Finding a place to park is tough, use the metro to reach here.