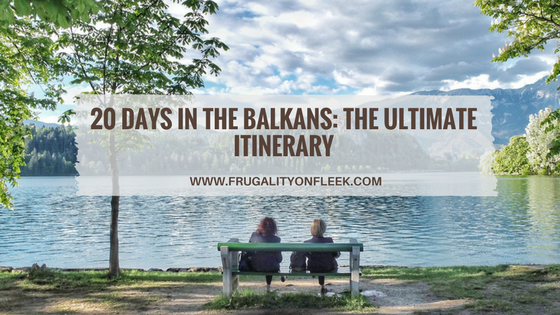 After I published my previous blog post, a lot of people sent me messages and asked a copy of my Balkans itinerary. The long wait is over! So here goes my 20 days in The Balkans itinerary. The ultimate itinerary for me. : )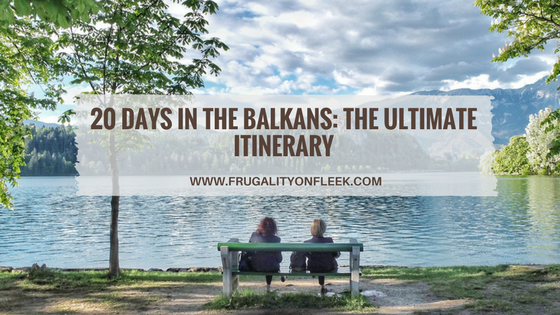 My Balkans trip lasted for 20 days and I went to four different Balkan countries. I started from Slovenia, down to Croatia, a short trip to Montenegro and lastly, in Bosnia and Herzegovina.
Further reading: My First Solo Travel Experience in the Balkans: Not What I'd Envisioned!
Most of the people I know especially from South East Asia where I came from, doesn't know these countries are. A lot of the people I know asked me why I chose these countries as they are not the usual tourist destinations. But you guys are wrong! These countries are becoming more and more popular to tourists and I'm glad I've been able to experience these places before it becomes crowded and too touristy.
So, I'm going to share you guys my detailed itinerary and I hope it can help you in planning your trip to the Balkans.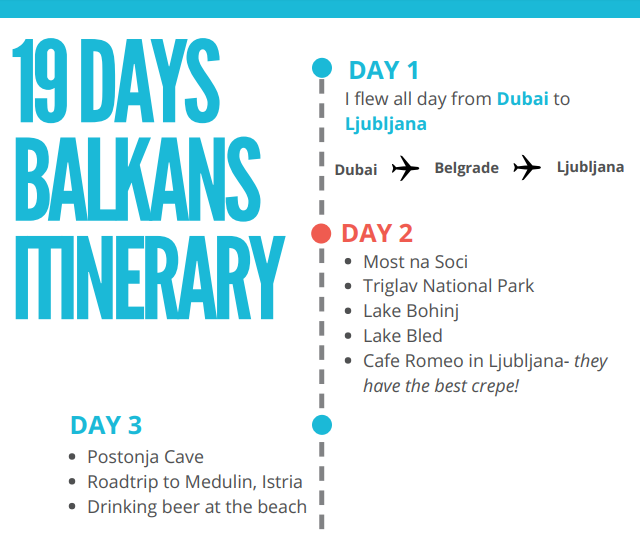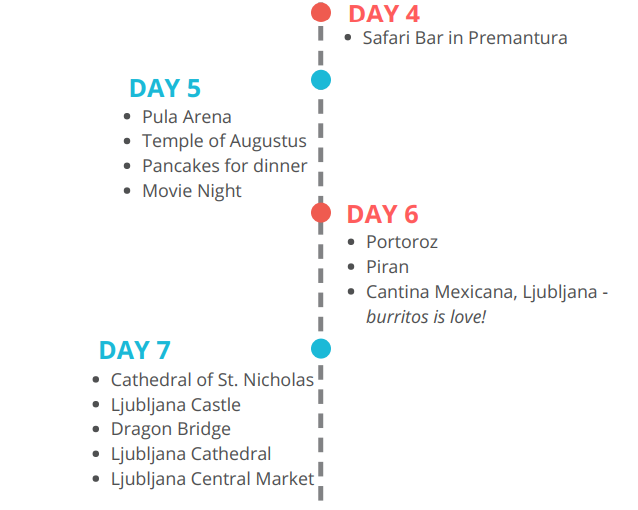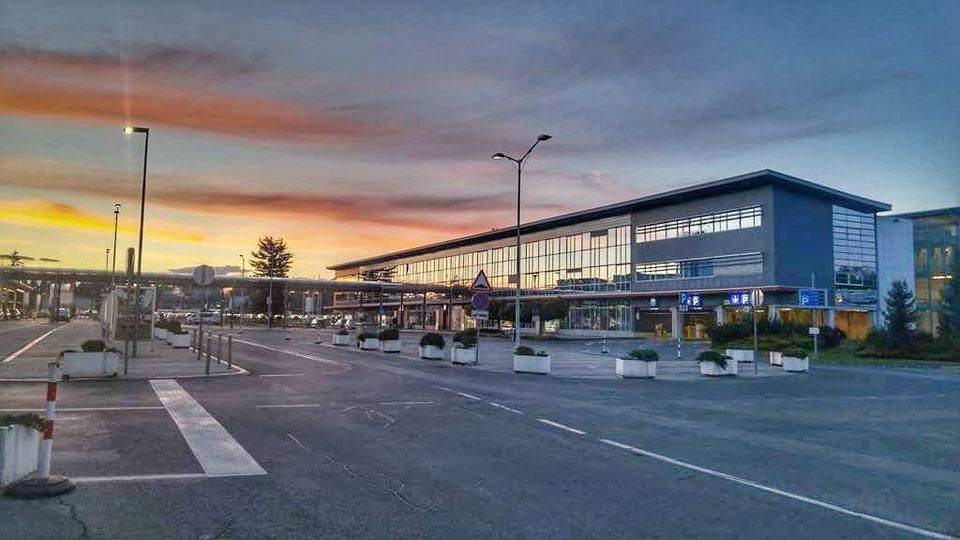 Ljubljana Airport Day 2: Most na Soči, Triglav National Park, Bohinj, Bled and Ljubljana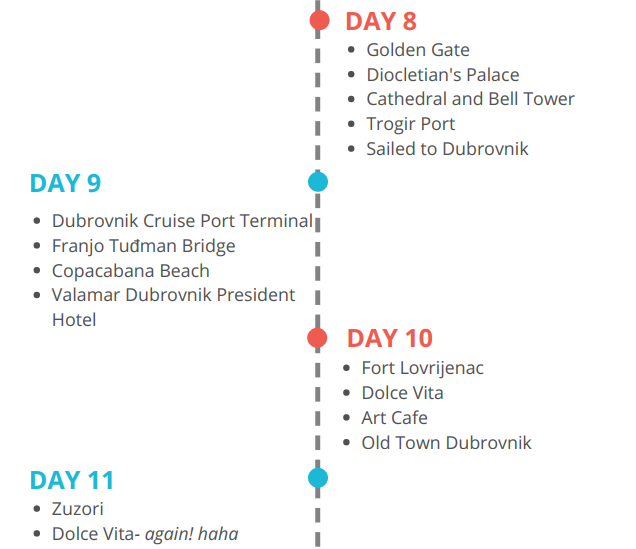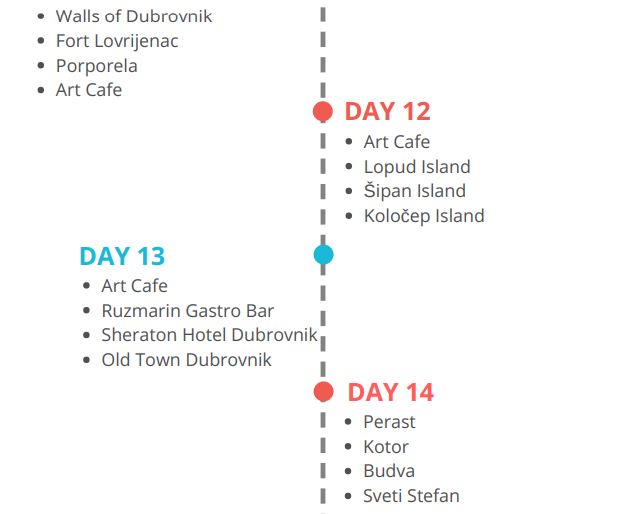 Day 1: Dubai, Belgrade, and Ljubljana
I spent my entire first day of the trip flying across countries. I was in Dubai and flew to Serbia. I had a 4 hours layover in Belgrade as I was waiting for my flight to Ljubljana, Slovenia. I took Flydubai from Dubai to Serbia and took Air Serbia from Belgrade to Ljubljana. My flight experience with Flydubai was alright though it was a bit awkward as I was the only Asian passenger in the plane and everyone were Serbians, I think. They were all staring at me especially at the arrival area in Belgrade. My flight from Belgrade to Ljubljana was a bit scary. I was expecting a standard plane but it turned out that I was to occupying a 1970's plane and has propellers outside. When I first saw it, I told myself that it looks like Amelia Earhart's plane and I think I will die before I can even start my trip. Haha. But fortunately, I didn't die. I arrived in Ljubljana safe and sound.
Slovenia is quite a small country so it was easy to get around to different towns. We started our day by kayaking in MostnaSoči. Then, we went up for a hike in Triglav National Park. I visited the two famous lakes in Slovenia which is Lake Bohinj and Lake Bled. I personally like Lake Bohinj better than Lake Bled. Then we went back to Ljubljana for a quick walk around the city and we ate dinner. We were craving for sweets and tried the crepes in Café Romeo. It was so delicious!
Day 3: Postonja and Istria
We drove to Postonja to visit the caves. It is the greatest tourist attraction in Slovenia and one of the world's largest karst monuments. After the cave tour, we headed to Croatia and met some friends in Medulin, Istria. We just walked around and drank beer nearby the coast as it was raining a bit.
Day 4 -5: Istria
From Medulin, we drove to Premantura after brunch and headed to Cape Kamenjak to check out the famous Safari Bar. Safari bar is located in the Kolombarica beach in Cape Kamenjak. It was of a -20 minutes drive from Medulin. Then we went to the beautiful city of Pula to check out the Pula Arena and the Temple of Augustus.
Day 6: Portoroz, Piran
Before going back to Ljubljana, we passed by the small town called Portoroz and explored the little town of Piran.
Day 7: Ljubljana
I spent the whole day walking around the city of Ljubljana. I went to the famous tourist spots such as the Ljubljana Castle, Dragon Bridge, and Ljubljana Central Market. I also prayed inside the church of the Cathedral of St. Nicholas and Ljubljana Cathedral. Oh yeah, I'm Roman Catholic. : )
Day 8: Split
I just spent a day in Split as I have to go to Trogir and catch a yacht for Dubrovnik. haha. I was so lucky. I spent the day visiting the tourist places in Split such as the Golden Gate, Diocletian's Palace, Cathedral and Bell Tower. We went to Trogir Port to get the yacht.
Day 9-13 & 15: Dubrovnik
I spent more days in Dubrovnik because I loved it so much and I met a lot of new friends there. I loved the Copacabana beach near Valamar Dubrovnik President Hotel. It's a very fancy hotel and I wish I could stayed there. Haha. I spent more time in Old Town because there's always a lot of interesting things to do there such as enjoying the view from the Fort Lovrijenac and the Walls of Dubrovnik. The view from up there was delightful! I swear I cried when I went up the fortress. I also enjoyed sitting and enjoying the view from Porporela in Old Town. I also went for an Island Hopping Tour to the Elaphite Islands with my American and Croatian friends for a day. I was always eating ice cream in Dolce Vita because it was really good and popular there. Then, in the evening, I headed towards Art Café to chill and drink beer.
Day 14: Montenegro
I booked a day tour to Montenegro from Viator. We went to Perast and visited the Our Lady of Rocks Church. Then we headed to Kotor and explored the Old Town. We drove to Budva and had lunch there. I wish I stayed for the night in Budva to party. Budva is famous for parties. Then we went to Sveti Stefan. It is a small islet with a 5-star hotel resort on the Adriatic coast of Montenegro. Famous celebrities get married in that Island.
Day 16-18: Mostar
I was supposed to stay for one night in Mostar but I ended up staying for 3 days. Mostar is a fairytale-like city. It's known for the iconic Stari Most in Neretva River. I explored the Old Town a lot and shopped some souvenirs in Čaršija. I took photos on KrivaCuprija, a small crooked bridge inside Old Town. I climbed up on the Sniper Tower. It used to be a bank but during the war, they used it as a sniper tower. I also went to Kravice Waterfalls and I had to hitchhike with friends to get there.
Day 19-20: Sarajevo
Sarajevo is the capital city of Bosnia and Herzegovina. World War I started in Sarajevo. I visited historical places in Sarajevo such as the Tunnel of Life, Yellow Fort, Sniper Alley, Town Hall, Inat Kuca and Gazi Husrev-Beg Mosque. I bought some souvenirs at Bezistan. It used to be a shopping center during the old times. Until now it is used as a market for selling souvenirs. I also drank Turkish coffee and ate baklava in Old Town Baščaršija. The following day, I left Sarajevo and went back to Dubai.
There are so many things to do and to see in the Balkan countries. No wonder that it attracts so many tourists every year! I also fell for it.
So which country is my favorite? hmm.. This is a hard question. But for argument sake, I would say Slovenia! I just loved the outdoor feels and serenity of every place that I've been to in Slovenia.
There's still so many things to see but so little time! I wish I could stay longer in these countries.
I do hope I helped you in planning your itinerary for your Balkans trip. Let me know how it goes! Cheers! : )