Vast stretches of green meadows punctuated with beautiful countryside houses with conventional tall buildings topped with stout orange tiled roofs and the icing on the cake is a tall church that stands out from all the buildings of that settlement – this is a common scene on a road trip in Slovenia. This European country has the lush green panoramas backed by the Alps like Switzerland/Austria, only more affordable and not to forget, it also has the old world charm of the Balkan countries.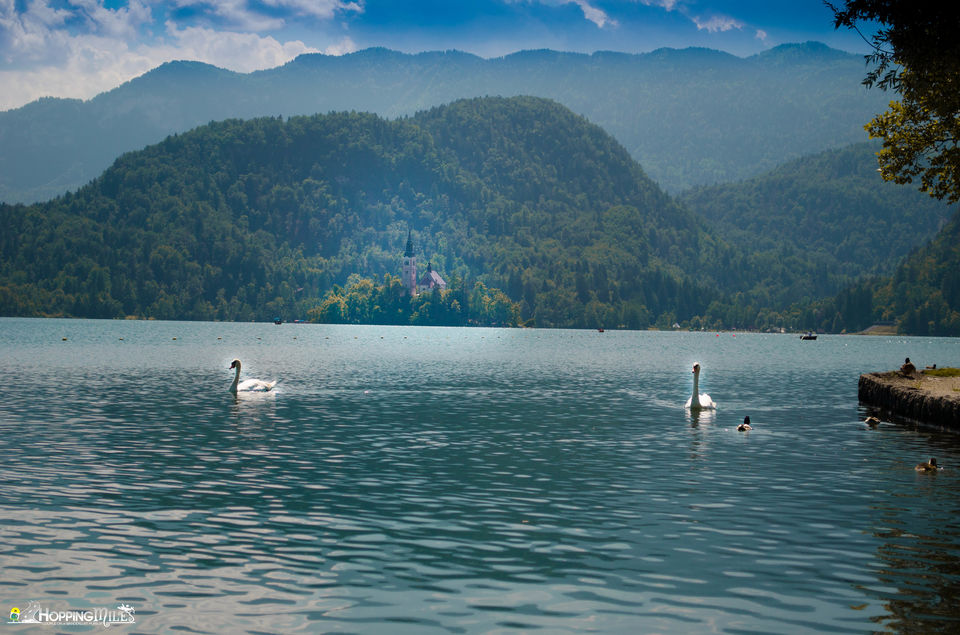 Roads in Slovenia are a joy to drive on and is one of the best ways to explore Slovenia. The country is clean, the roads are well marked and filled with sweeping vistas at every corner. It doesn't take too long to fall in love with Slovenian landscapes. Only in a few minutes' drive from the capital city of Ljubljana, the scenes get better at every mile and Slovenia starts to sink into the skin.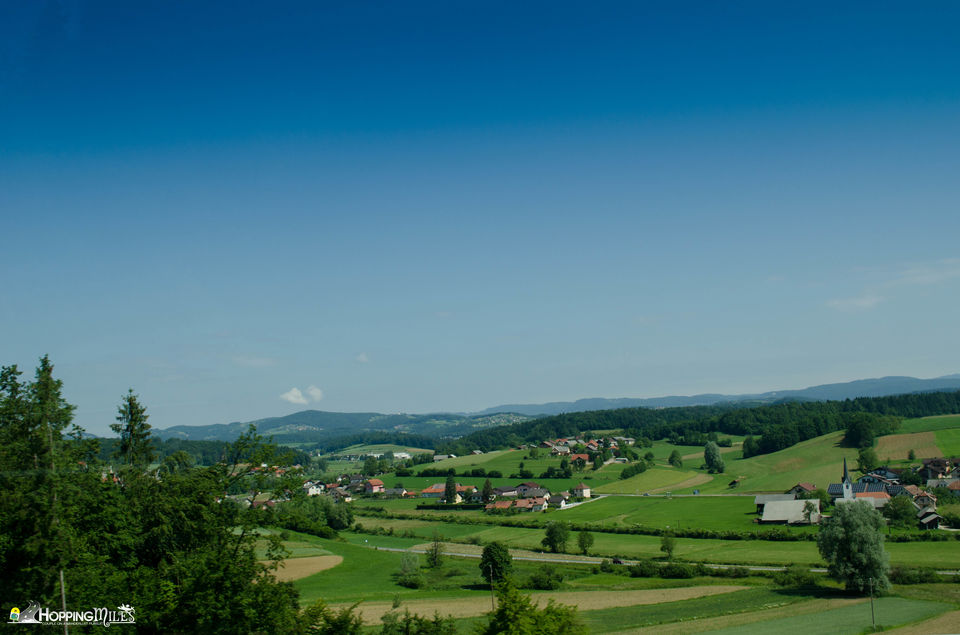 I was impressed with Slovenia as soon as we drove into it. Huge farms with a portion of it used for cultivation and a lone house at the edge of the farm. Castles and churches on random hill tops, S-shaped roads that nudged us at every turn, the scent of roses at unplanned pit stops – all this and more, made me pat my back on taking the decision to drive in Slovenia. Let me help you chalk out your itinerary by pointing out some important places to visit while you are in Slovenia.
Places to visit in Slovenia:
Ljubljana
Ljubljana is the capital city of Slovenia. Though the name sounds confusing to spell, it has nothing to do with the charm of the city. Just for your information, Ljubljana is spelt as Lubli-yana, here 'j' makes the sound 'ya'. So, Maja is spelt as Maya.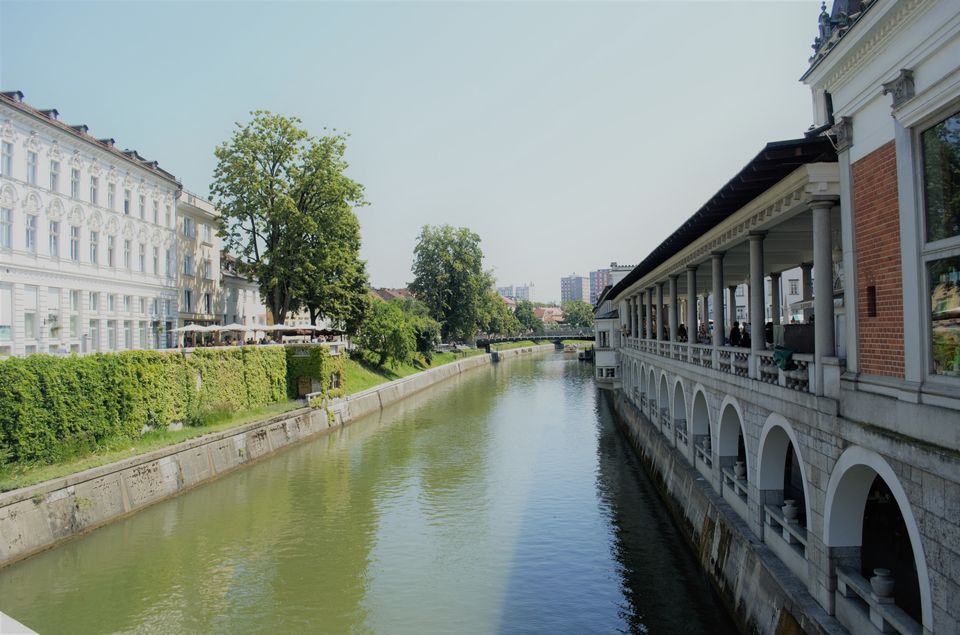 Ljubljana didn't take much time to impress me. A short walk into the old town and I was greeted with lovely restaurants at the side of main boulevard, gelato shops with mouth-watering flavours, antique shops, handmade candles, exquisite sheep wool handicrafts and markets selling fresh produce of flowers and fruits.
The bridges with a stunning view of the boats that cruise in the teal green waters of Ljubljanica River surrounded with the ancient buildings, runs through the heart of the city. Look out for the Dragon bridge adorned with dragons that don't spew fire on saying 'Dracarys' (Only a Game of Thrones fan would understand it!)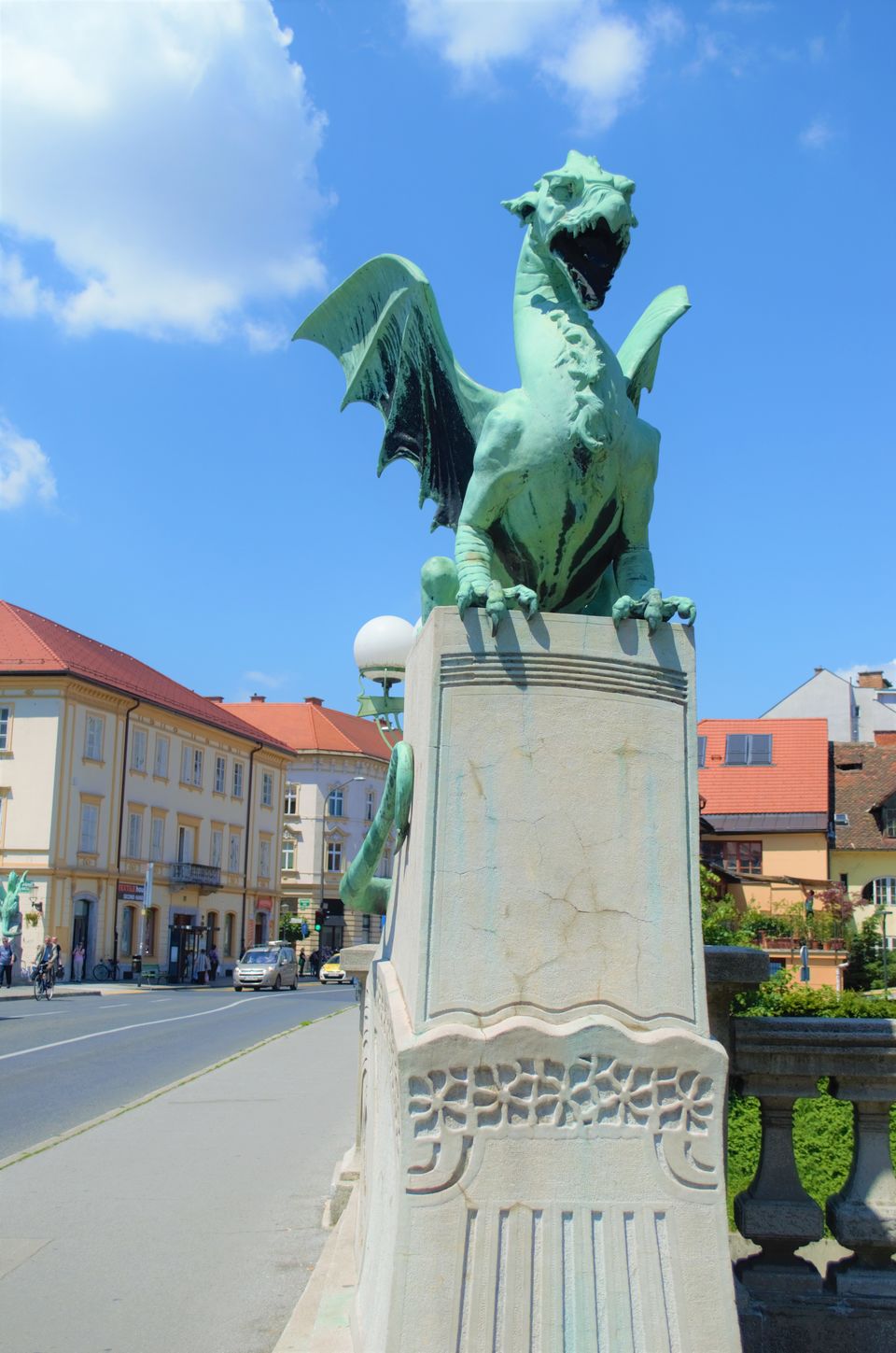 Make sure you stock up on some cherries and peaches in the markets of old town, before you head out on that exciting Slovenian road trip.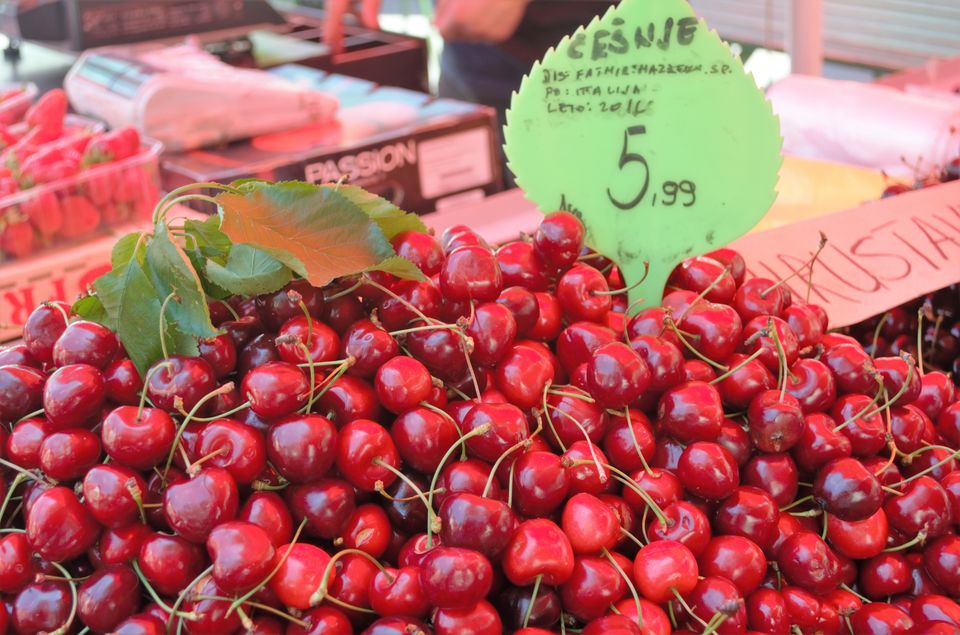 Idrija
From Ljubljana, head south for Idrija or Idria, is known for the famous Mercury mine in Slovenia – it is also a UNESCO world heritage site. In fact, the town derived name from the Idrialite mineral from which Mercury is mined.
Half a day is enough to explore Idrija. Anthony's shaft, Municipal Museum or the Gewerkenegg Castle, Francis' Shaft, Miner's house, Smelting plant and Kamst are some of the places to see in Idrija.
Postojna Cave
The southwest part of Slovenia is known for its karst region and limestone plateau which gives the water that flows here that spectacular colour. This area also hosts some stunning stalagmite and stalactite caves. Read more about similar karst landscape in Croatia here.
Postojna Cave is one such amazing place where you can see limestone deposits carved by Pivika River over hundreds of years which stretches for miles together. Around 5 km of this 24 km long cave is open for public viewing. Postojna cave is the second longest cave in Slovenia.
Another interesting thing about Postojna cave is that, you can witness the unique 'Olms'. These are largest troglodytic amphibians in the world. Read more on Olms here.
Predjama Castle
After marvelling at the structures at Postojna Cave, take a short detour to Predjama Castle. I must tell, this is one photogenic castle! Predjama Castle is built within a cave mouth and looks as if it's carved out of the mountain to which it is attached. The lush green grass in the foreground enhances the entire experience. Do not miss a visit to Predjama Castle when you are in this area.
Skocjan caves
A half an hour drive from Predjama Castle is Skocjan Caves. Being one of the UNESCO world heritage sites in Slovenia, Skocjan caves makes one wonder at the magic of nature. Skocjan Caves is one of the largest underground canyon in the world.
There are 3 trails you can take in order to explore Skocjan caves: Skocjan educational trail is a short trail of 2 km, the underground canyon tour lasting 2 hours and the Reka river underground which takes about 1 hour.
Piran
After indulging in some limestone carved experiences at Skocjan, head to Piran to feel the Balkan vibe. Panoramic views of the orange tiled roofs together with the shimmering Adriatic Sea will make your jaws drop in awe. If you have been to Dubrovnik in Croatia, you can relate to Piran as its younger sister. If you have more time in hand, explore the neighbouring Portoroz too!
Drive to Soca River Valley – Tolmen, Bovec
After a relaxing stay at Piran, it's time to pump up some adrenaline at Soca River Valley. Drive north from Piran to the towns of Tolmin and Bovec, which are the adventure hubs of Slovenia. Paragliding, skiing, white river rafting, zip lining, hiking, mountain biking and much more! Figure out what interests you and take the plunge!
Triglav National Park
Triglav National Park is the nature treasure trove of Slovenia. There are many hidden gems to explore in this region. But, the ones which stand out are Krn Lake, Lake Bohinj, Mount Triglav, Predel Pass & Mangart Mountain, Savica Waterfall, Seven Lakes Valley, Tamar Valley, Tolmin Gorge, Trenta Valley, Vintgar Gorge, Vrata Valley - Peričnik Waterfall - North face of Triglav, Vršič pass.
Of these, my favourites are Vršič pass – serpentine 50 hairpin bends, Lake Bohinj – surreal lake with a mirror reflection of the mountain, Tolmin Gorge – scenic bridges with river flowing underneath and Vintgar Gorge – narrow gorge passing alongside the river Radovna.
Bled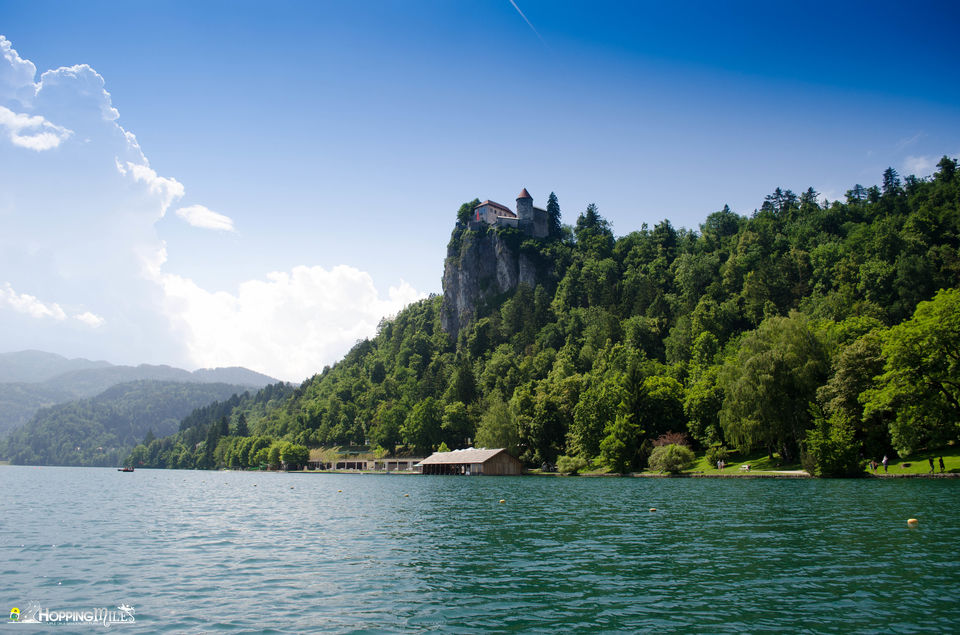 Bled is one of the most visited town in Slovenia and it deserves the fame rightly so! Bled is one of the most picturesque towns in entire Europe. The Bled castle perched high up on the rocks, the emerald green Bled Lake and the church that sits in the middle of the lake and the ice-capped Julian Alps that set a perfect background for Bled town.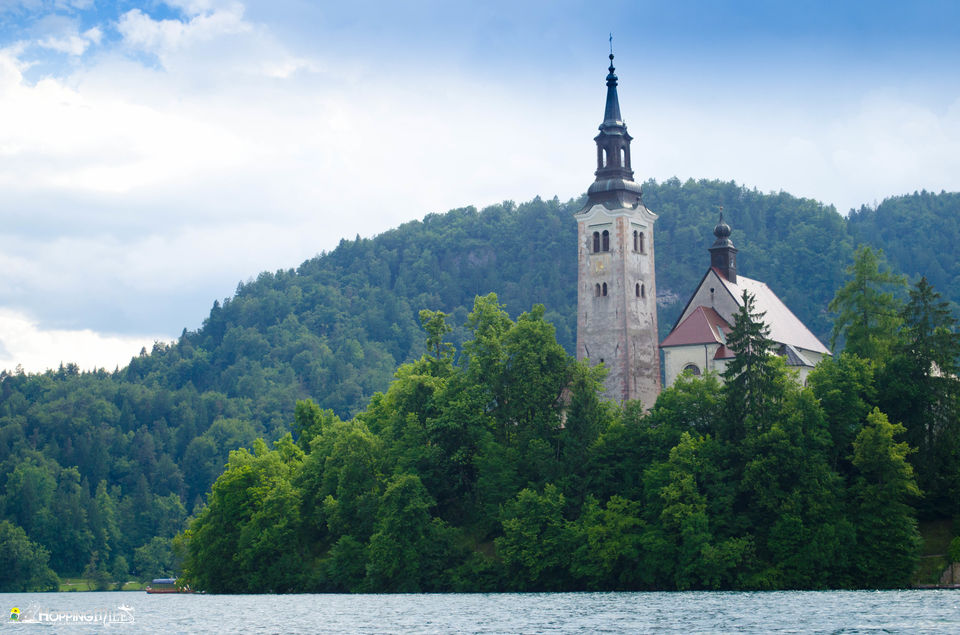 Take a ride in the pletna boats to the church or kayak all the way, or take a walk around the Bled Lake which would take around 1.5 – 2 hours and let the spirit of Bled sink in. Read more about Bled here.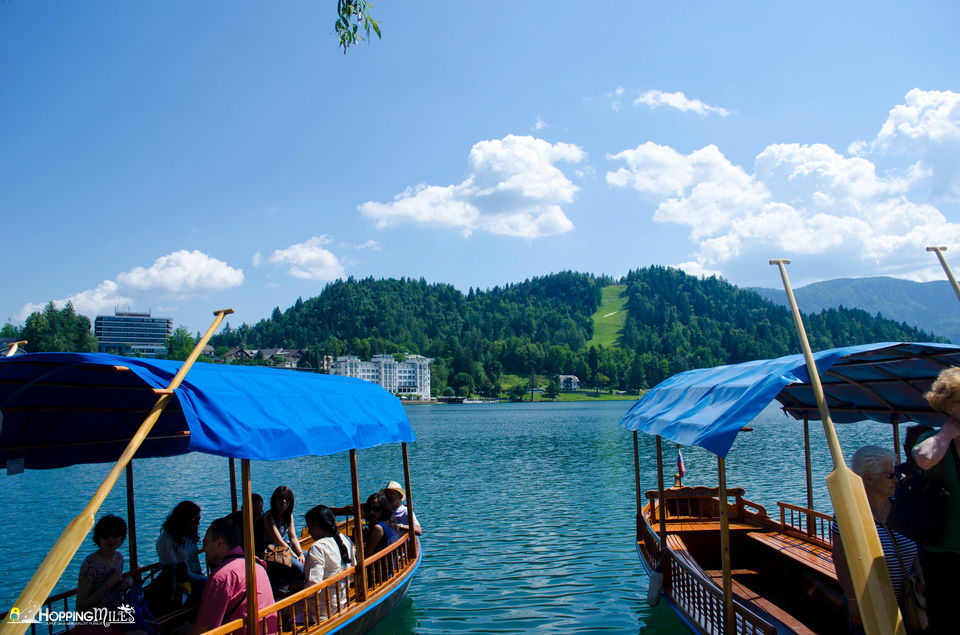 Things to know before driving in Slovenia:
There are some important things to know before you drive in Slovenia:
• Carry an International driving License with you. Get it done before you leave your home country.
• When you start driving in Slovenia, make sure your car has a valid Vignette. If not, then buy one from a petrol station as soon as possible.
• Always turn on the low beam while driving, even in the day.
• Driver and all passengers must wear seat belts.
• More information on driving rules in Slovenia here.
Visa
Slovenia is bound by the Schengen agreement and thus a valid Schengen Visa is required to enter Slovenia. Read more about the process of obtaining Schengen Visa here and to avoid mistakes while crafting your Schengen Visa Cover Letter, go through this link.
Language
Slovenian, Croatian and Serbian. But English and Italian is spoken and well understood.
Currency
Euro
Accommodation
Good and comfortable 3 star hotels/ apartments would start around 3500 INR/ 50 Euros per day. Meals are in the range of 10-20 Euros.
Best time to Visit Slovenia
The best time to visit Slovenia are the summer months of May – September. The shoulder season of April and October are good too. These months show Slovenia in full glory with lush greenery. If you wish to see Slovenia covered in a blanket of snow, then December – February is your best bet!
Now that you know where to go and what to do in Slovenia. When are you packing your bags?