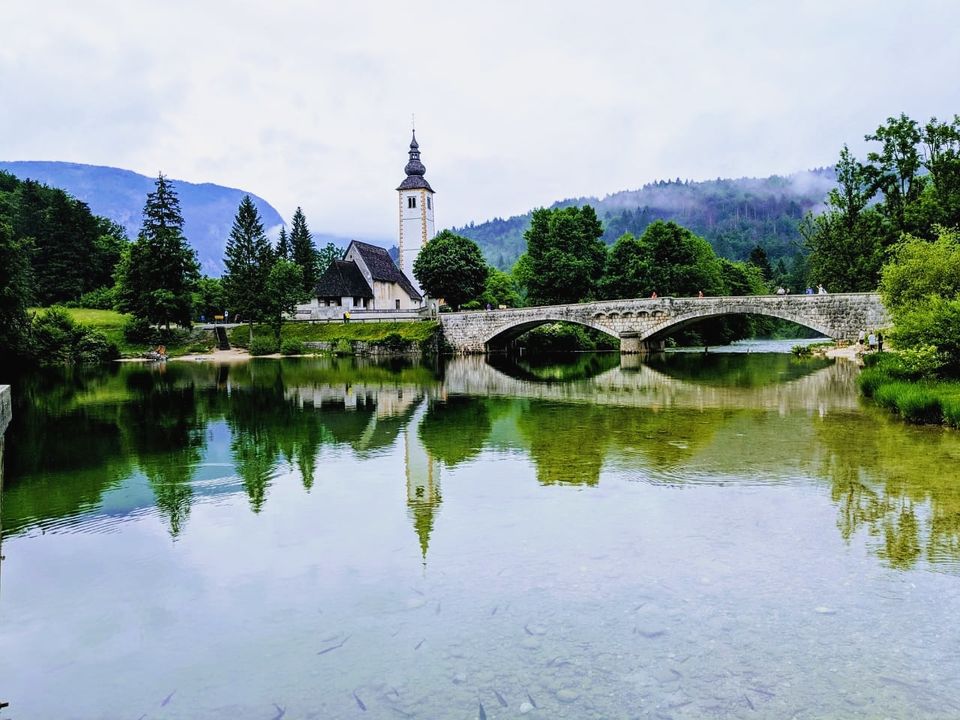 If you're planning a trip to Europe and looking for a romantic getaway in the mountains, Slovenia is the place to go. You can easily rent a car and drive to all the nearby places within 3-4 hours.
On our first day we picked up our rental car from Ljubljana and drove to Lake Bled where we were staying for the next 2 days.
We stayed in a Glamping Hut with a private hot water tub and stunning views. The stay in these huts costed us INR 12,602 for two nights with breakfast.
After freshening up in the room, we drove to Lake Bohinj and trust me when I say it looks just out of a fairytale. The place is so serene and beautiful that you can spend hours admiring the beauty.
Lake Bohinj is less crowded than Lake Bled and you can spend time taking a lazy stroll along the periphery.
On day 2 we booked a full day adventure tour with 3glav adventures. They took us to all the scenic spots around lake Bled. We trekked to see the Triglav mountains, went to the source of the Emerald (Soca River) River, played around in waterfalls and even did Rafting in the beautiful emerald river. The group consisted of 8-10 other travellers from different places.
Day 3 we were headed to Piran which is a small coastal town in Slovenia about 2-3 hours from Lake Bled. But here's the interesting part, dear husband had planned a surprise for me which accidentally got leaked the previous night. We were going to go sky diving in a place called Bovec on our way to Piran. Needless to say I couldn't sleep the whole night.
Well, as they say the best things in life lie on the other side of fear. The sky diving experience was every bit worth.
After this wonderful experience we continued on our way to Piran. Piran is a cozy laid-back town. We spent our time exploring a couple of museums. Most of the places lie around the main Tartini Square. You can find lot of cute cafe's and restaurants around this area. If the weather is warm you can even take a dip in the sea.
The stay in Piran costed us INR 18,600 for two nights, however you'll be able to find cheaper options as well depending on your budget.
The last 3 days were spent in the capital town Ljubljana. We took a free walking tour of the city and definitely feel it's the best way to see a city when you're short on time. Ljubljana is also known as the dragon city and there are many legends and stories behind this which you'll hear on your tour.
The 3 days stays in Ljubljana costed us INR 17,600.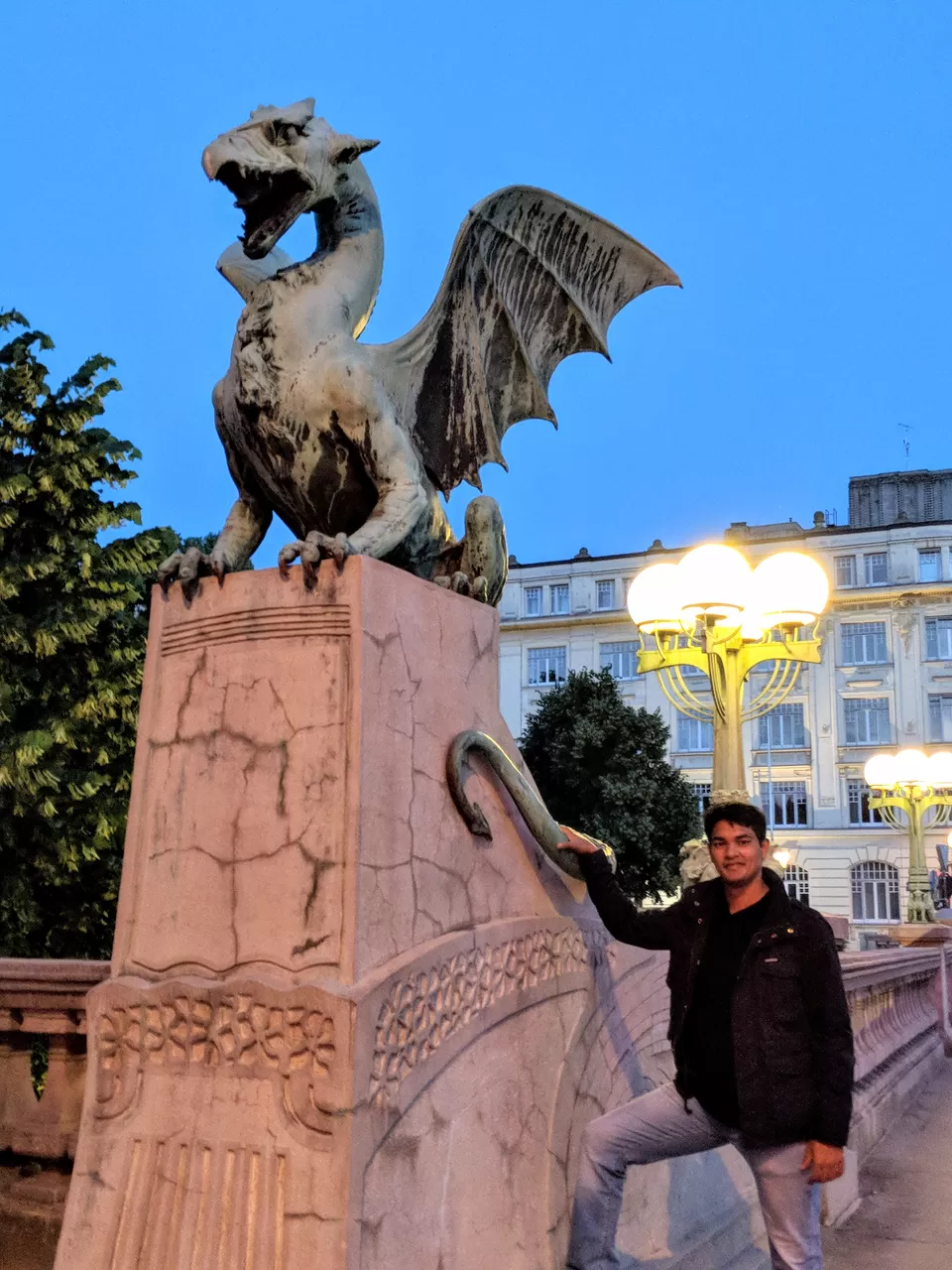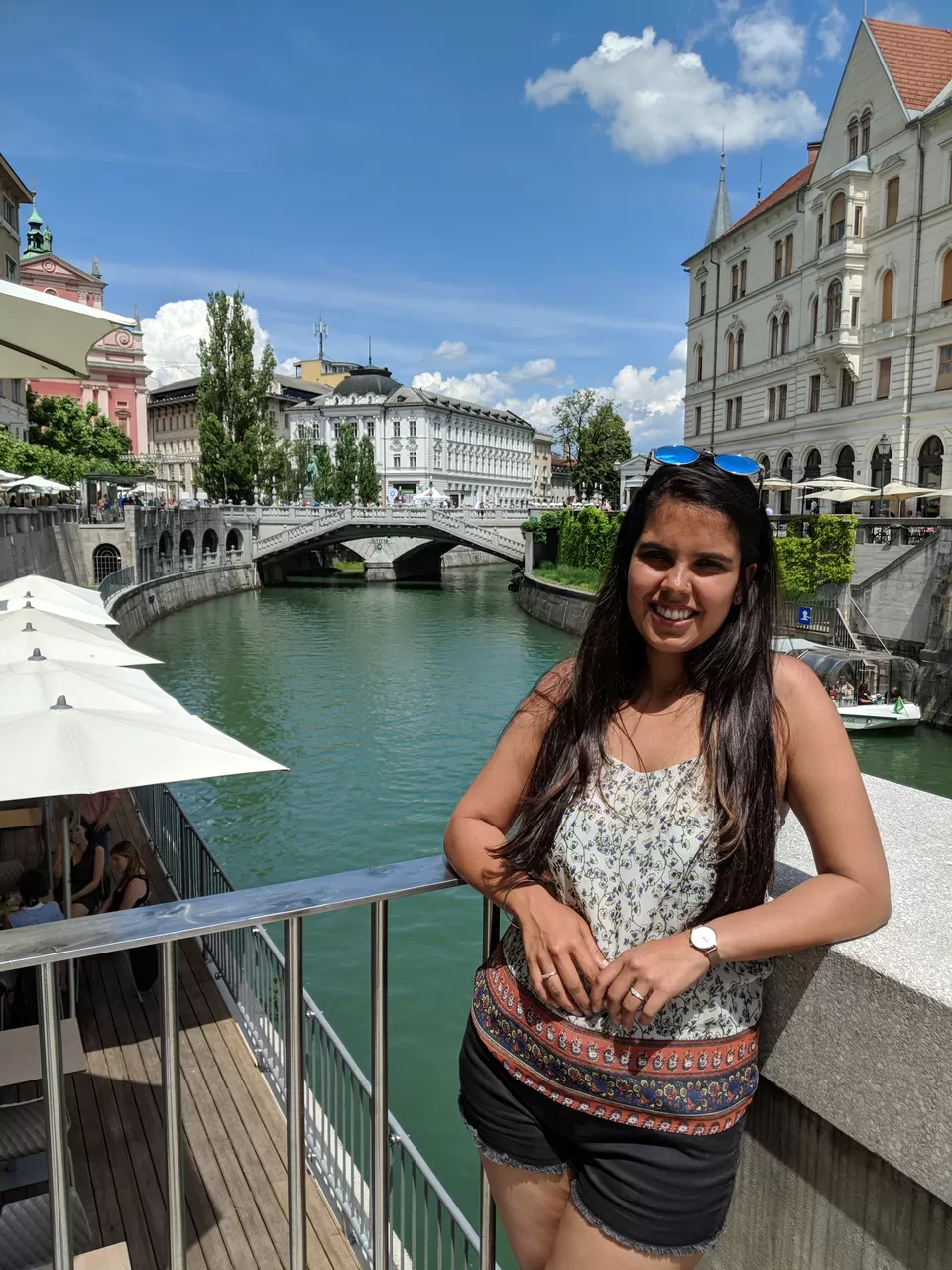 On our last day in Ljubljana we booked a tour to the Postojna caves and Predjama castle. The Predjama castle is the largest castle in the world, built in the entrance to a cave. Both the Postojna cave and Predjama castle can be covered in a day trip from Ljubljana and there are many guided tour options available.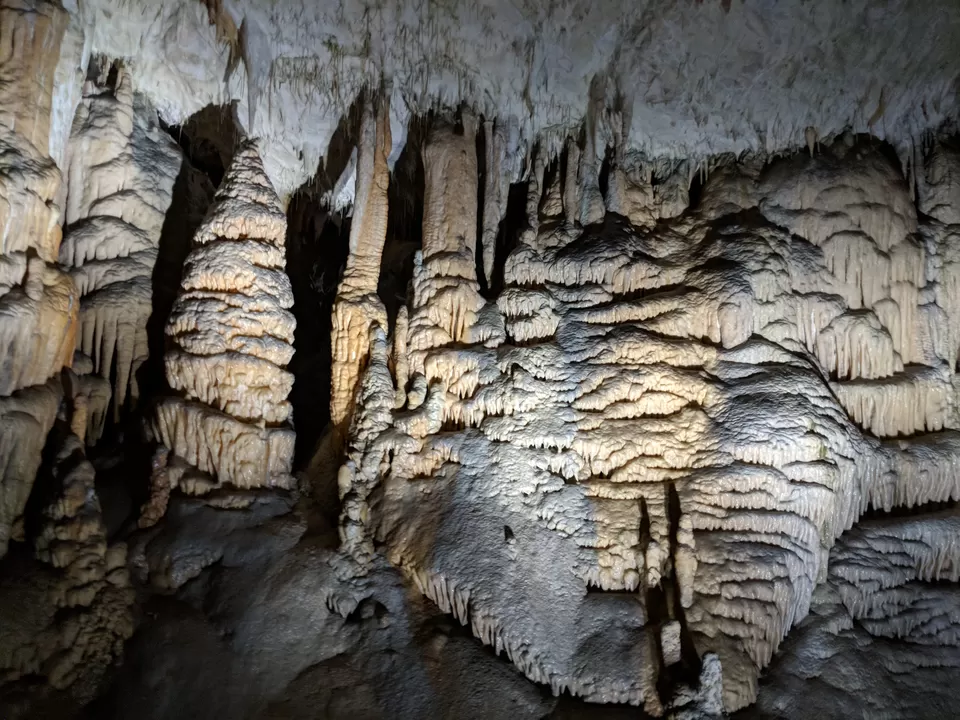 And so our 1 week trip in Slovenia came to an end. If you're constrained on budget & looking for a cheaper alternative to Switzerland then Slovenia is the place. Every where you go, you'll come across picture postcard places and stunning views.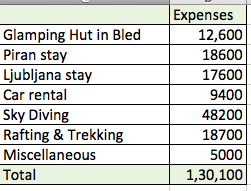 The entire stay in Slovenia costed us approx INR 1,30,000 excluding flight tickets. The expense includes sky-diving as well. Without sky-diving the entire week can be done in approx INR 80,000.