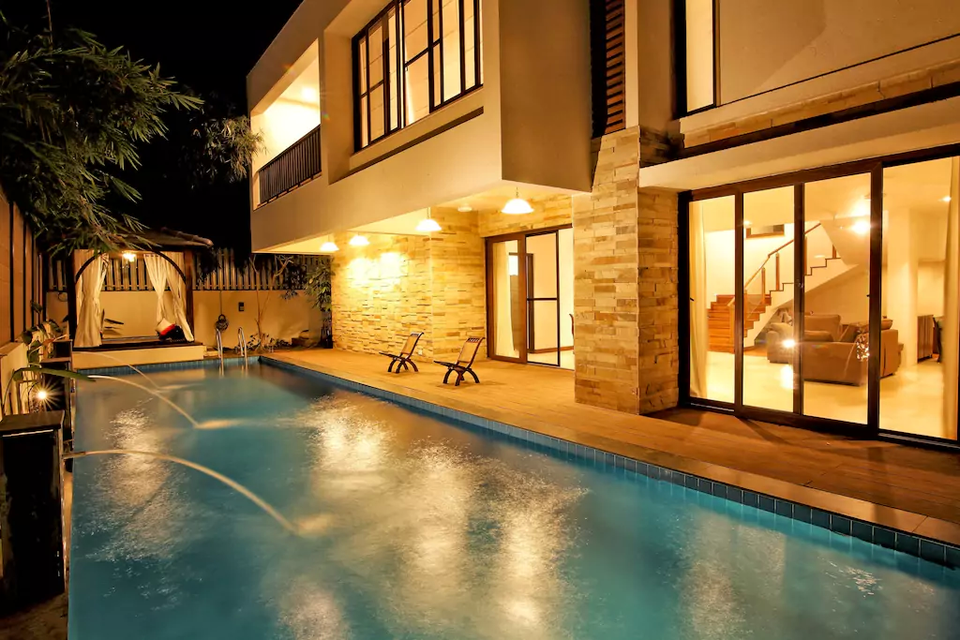 Statutory Warning : All the villas and their artifacts in this post are absolutely real, resemblance to any work of fiction, painting or animation is purely coincidental. Also, the following Villas are magnanimous and spectacular in all their glamour and neither the Author nor the Page would be responsible for any cases of breathlessness!
Just kidding, hope you enjoy this article. Do leave a comment in case you felt something was missing and I'll be sure to add it in the next series!
Location : Palolem, Canacona, Anjuna, Vagator, Siolim, Bardez (Goa, India)
Budget (read: Instaworthy photos lene ka kharcha) : ₹1,400 - ₹4000 / person / night
Accomodates : 10 - 12 (Comfortably) If you want to squeeze in.. Unlimited!
Tucked away near tropical Talpona and Palolem beaches in south Goa, Lua Cheia Villa is an uber-luxe private retreat, with six-bedrooms, and a stunning swimming pool.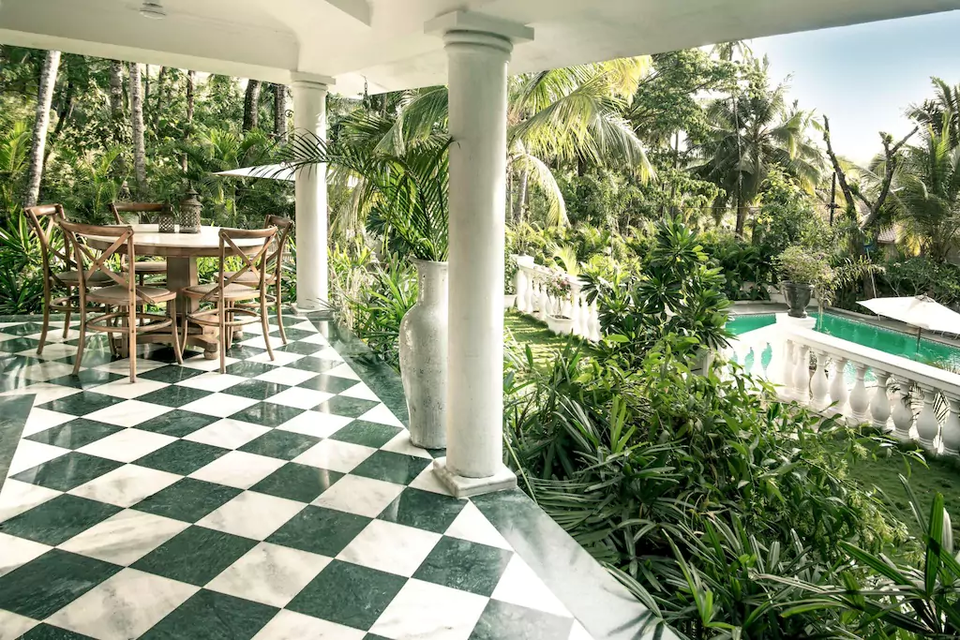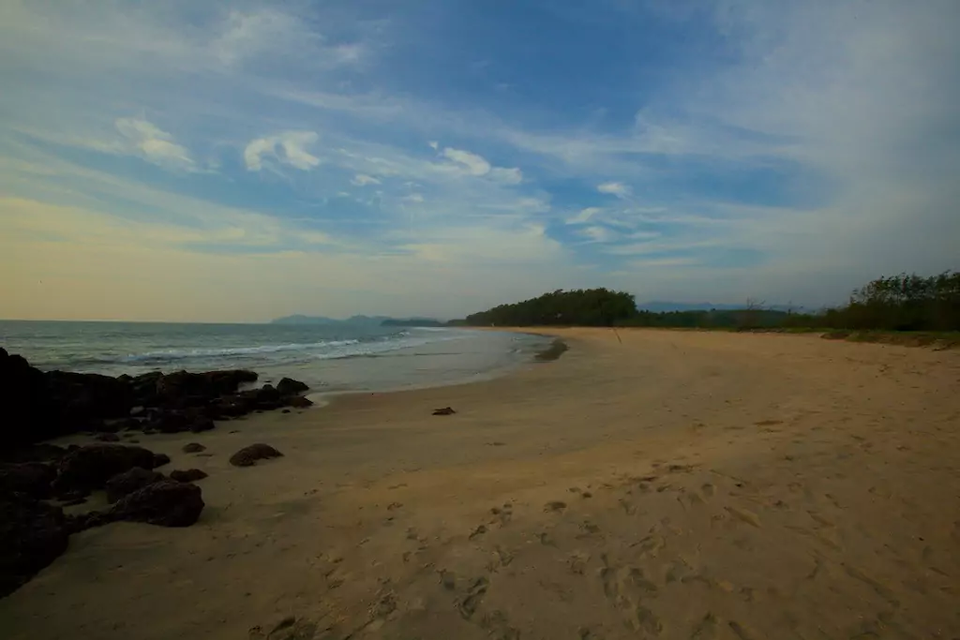 Featuring six bedrooms, five with en-suite bathrooms, the villa sleeps up to 12, making it a sought after property for large groups and families who want the luxury of a high end hotel, but the privacy and personality of a private home.
The 600 sq mt house is beautifully appointed, with a spacious stylish living room, a dining room with a large table - ideal for big group dinners - and a fully equipped modern kitchen.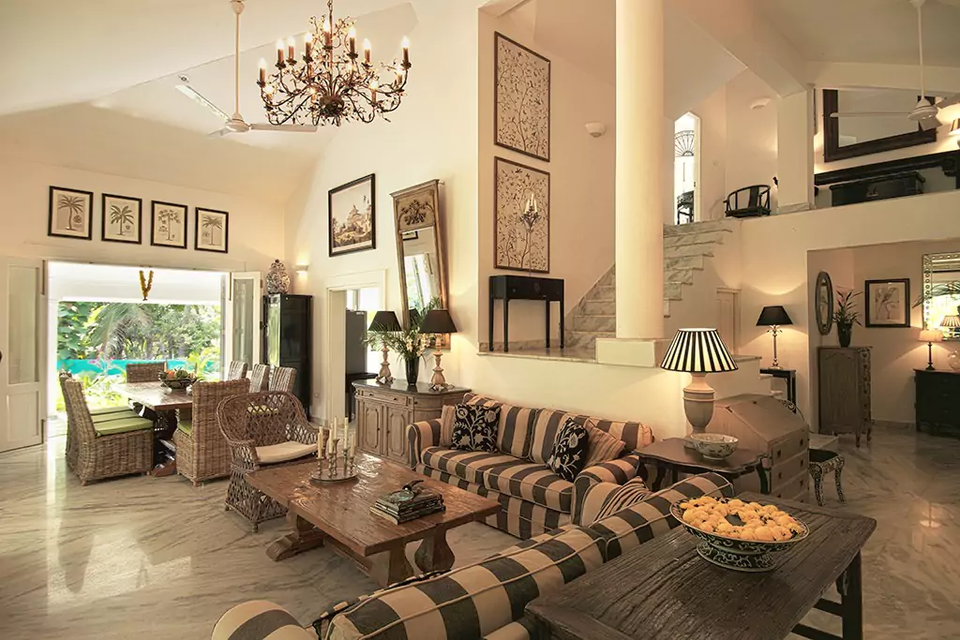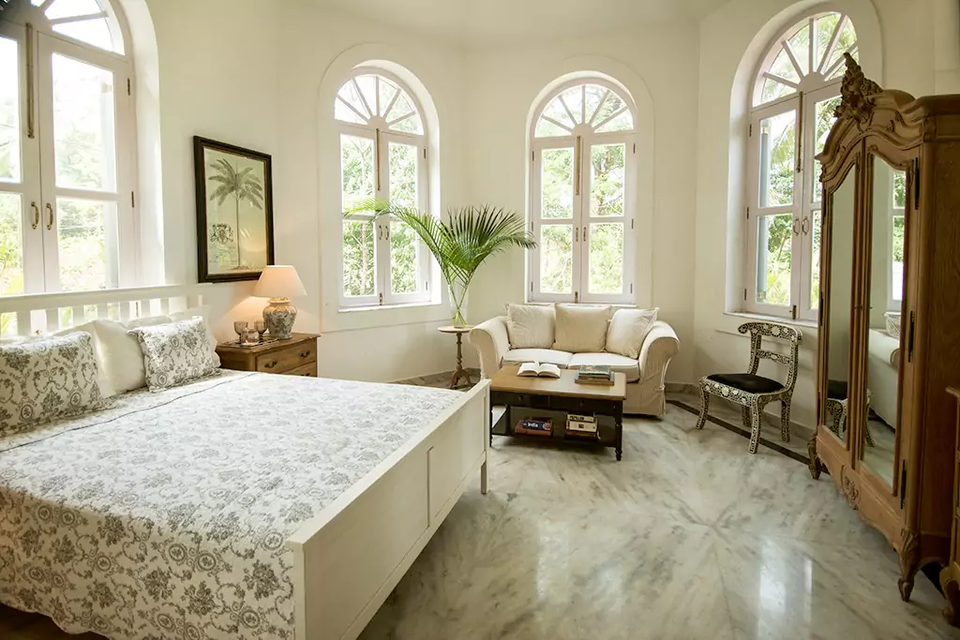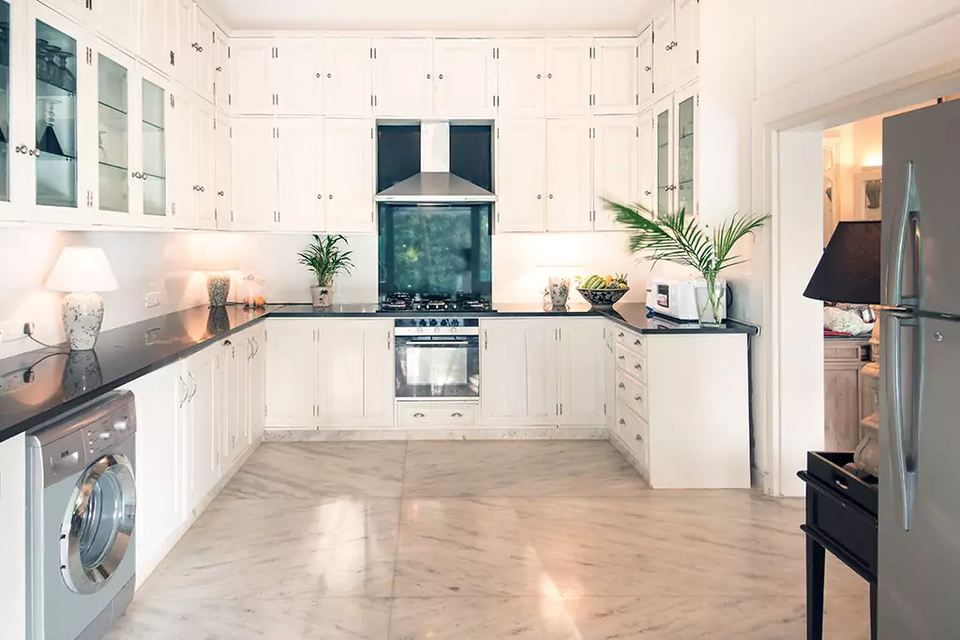 The well-thought-out architecture also gives the villa a wonderful indoor/outdoor feel, ideal for life in the Goan climate. A large furnished veranda surrounds half the house, looking out over the landscaped lush garden, full of trees and tropical plants.
Lua Cheia Villa may have the feel of a colonial Goan Portuguese house, but it is equipped with all modern conveniences. More seating and tables can be found in the garden and next to the beautiful 130 sq mt pool, perfect for alfresco dining and sunset cocktails.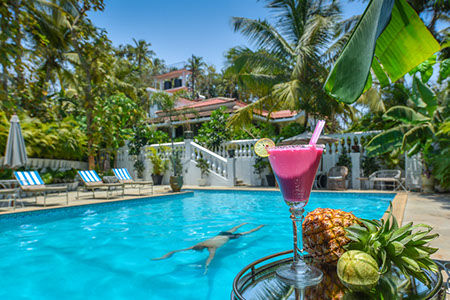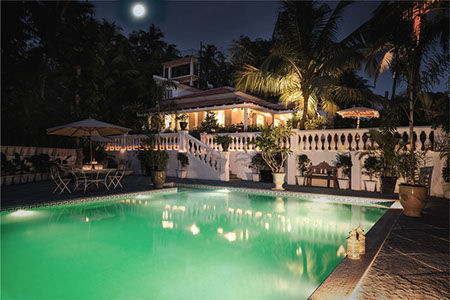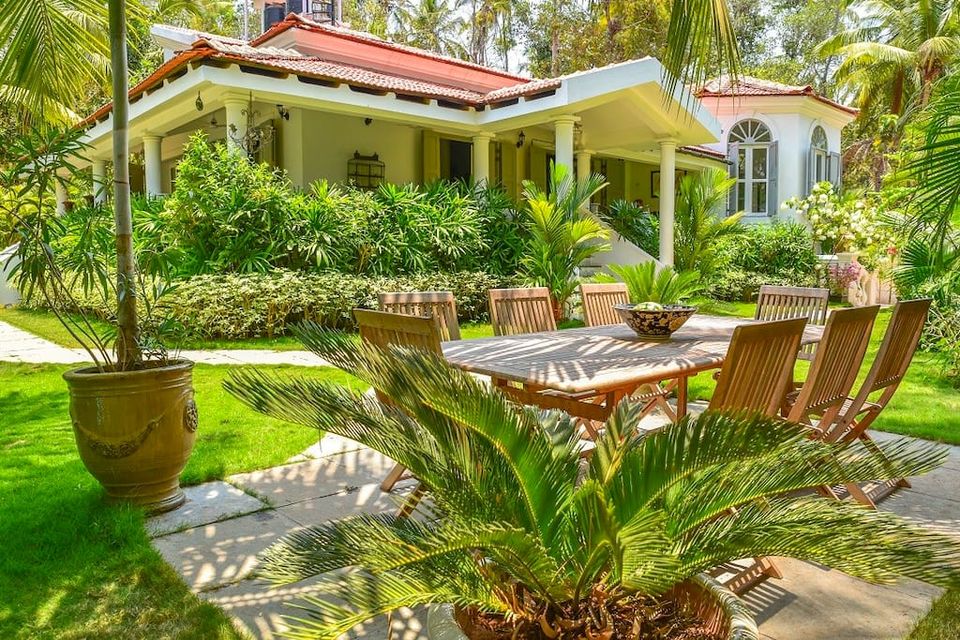 The Panache is an impeccably designed villa with a touch of the famed Balinese warmth crossed with contemporary finish. The villa has been designed with attention to every last detail, using materials and finishes that allow the guests to get up close and personal with nature. And if the craving for the sun and the sea sets in, one is just a five minute drive away from the beach.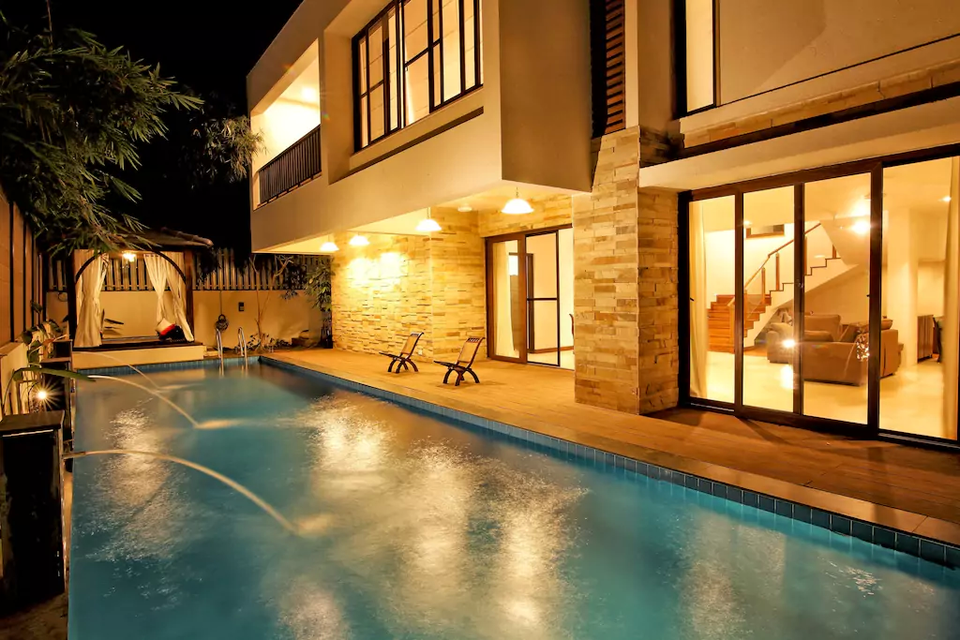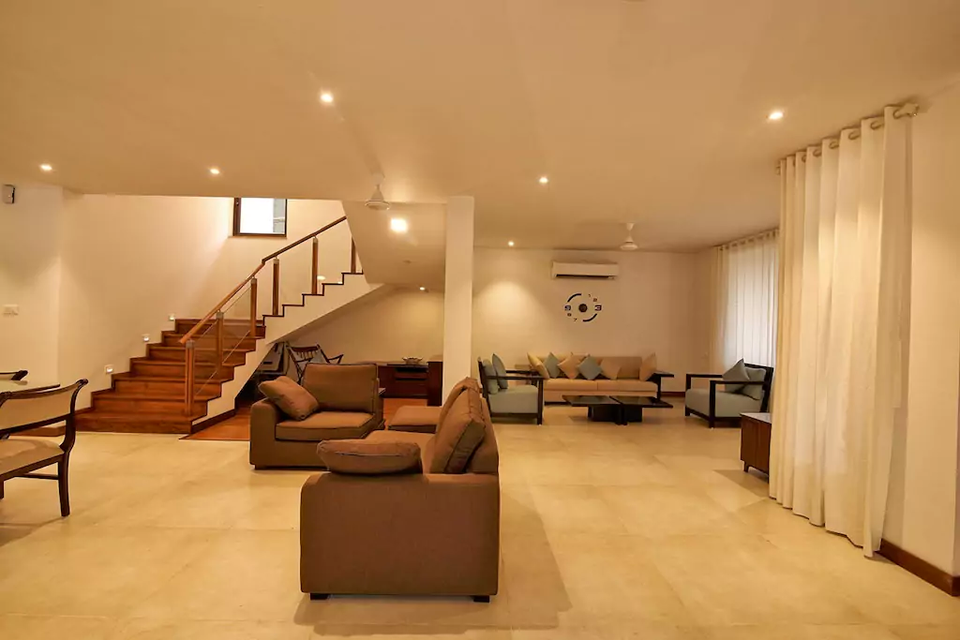 The Panache Villa is part of a project consisting of ten Bali styled villas in a blissful setting in the village of Anjuna designed for a lifestyle of pure indulgence called Frangipani. The luxurious villas blend with the traditional Balinese atmosphere with all the contemporary amenities and comforts that one craves for.
A swimming pool surrounded by a lush tropical garden, fully furnished, richly decorated interiors and tasteful accents come standard at these villas.
The villa has four bedrooms (one with a sofa-cum bed & another with an additional sofa-cum-bed) and is equipped with staff quarters and large living areas opening out into the pool and immaculately landscaped gardens.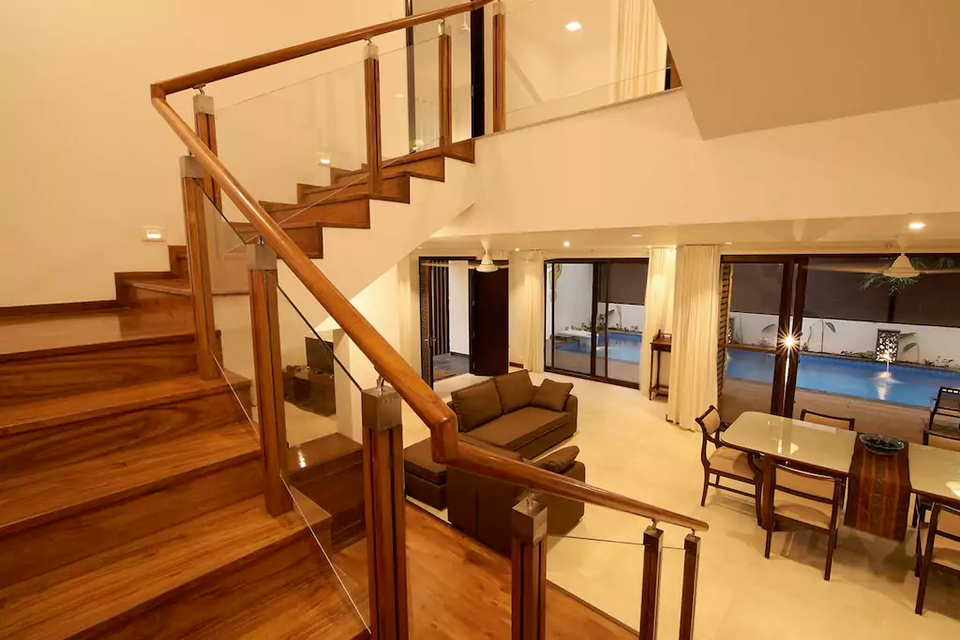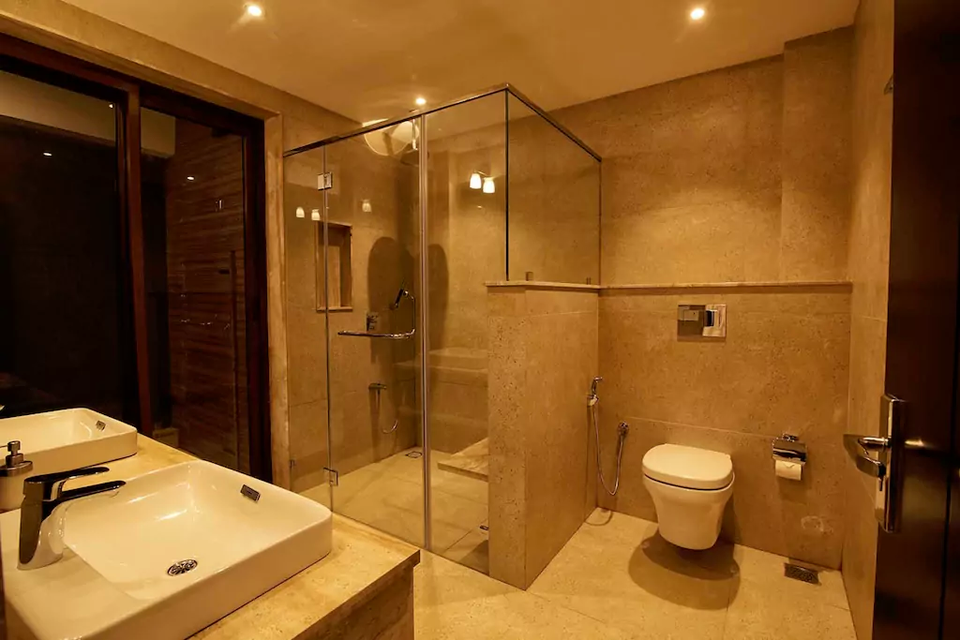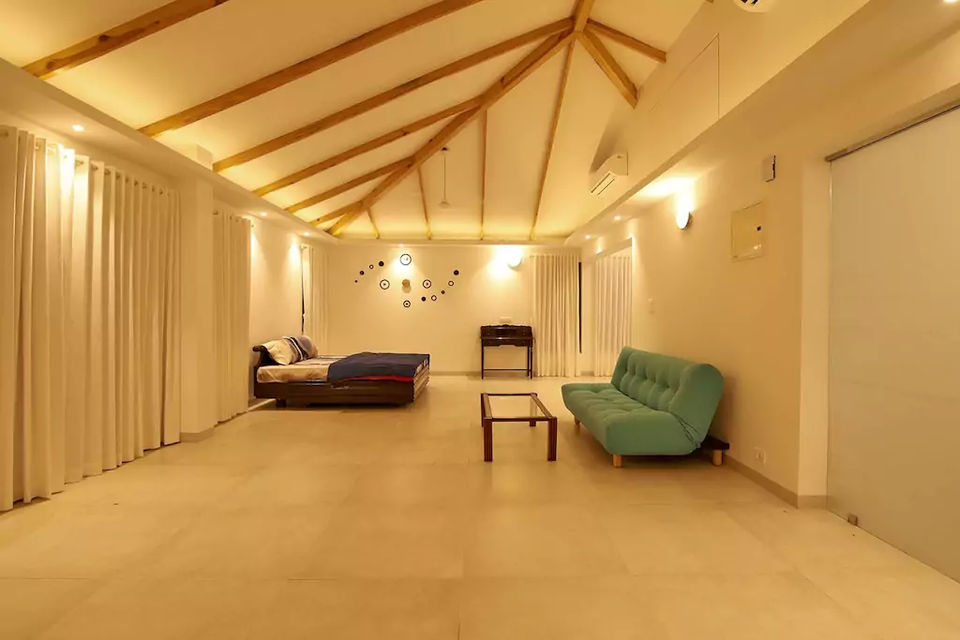 The villas have been designed with attention to every last detail, using materials and finishes that allow the residents to get up close and personal with nature. And if the craving for the sun and the sea sets in, one is just a five minute drive away from the beach.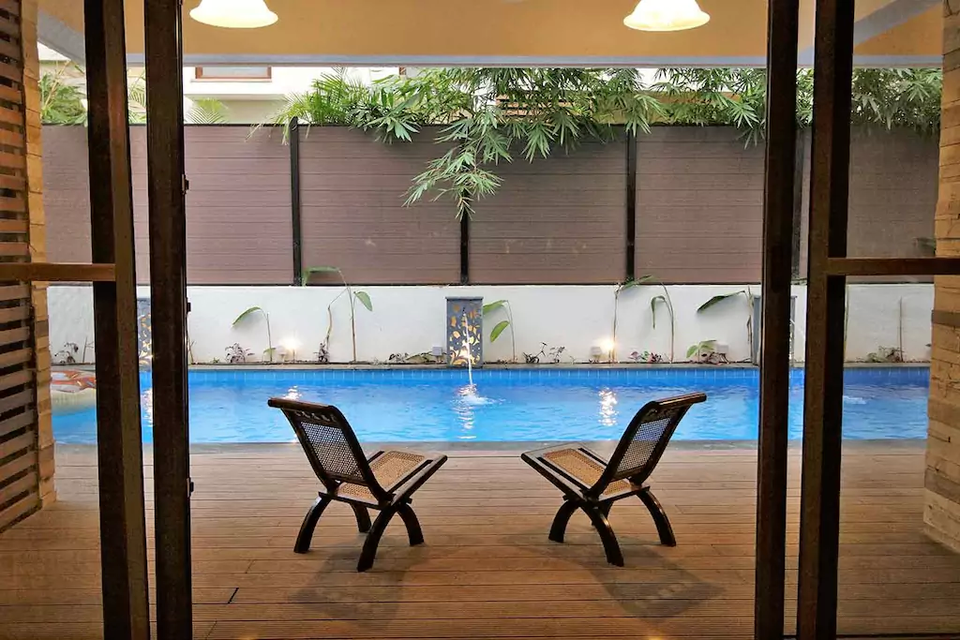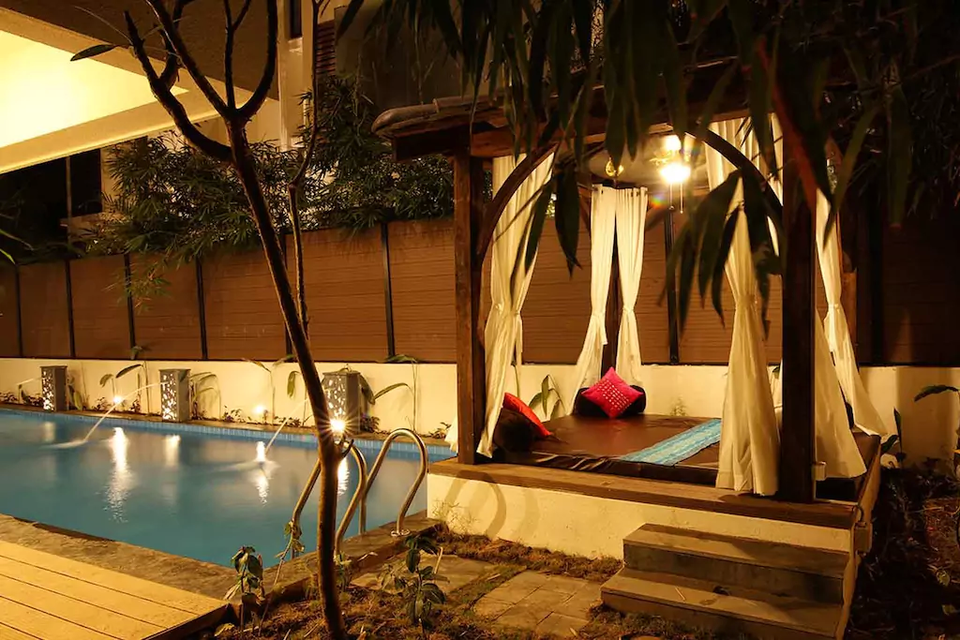 A " lovely fusion of old and new". This remains the most apt description for this century old Portuguese era heritage home in North Goa. Noi Varo is redolent with heritage ambience and yet very contemporary in design. The interiors combine handcrafted furniture and lighting installations with state of the art technology and contemporary design.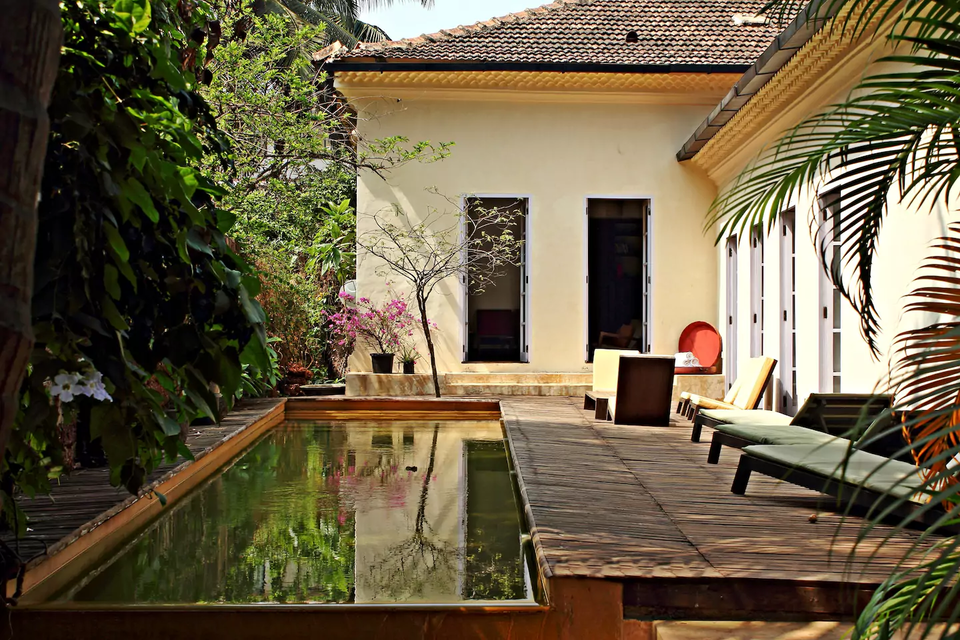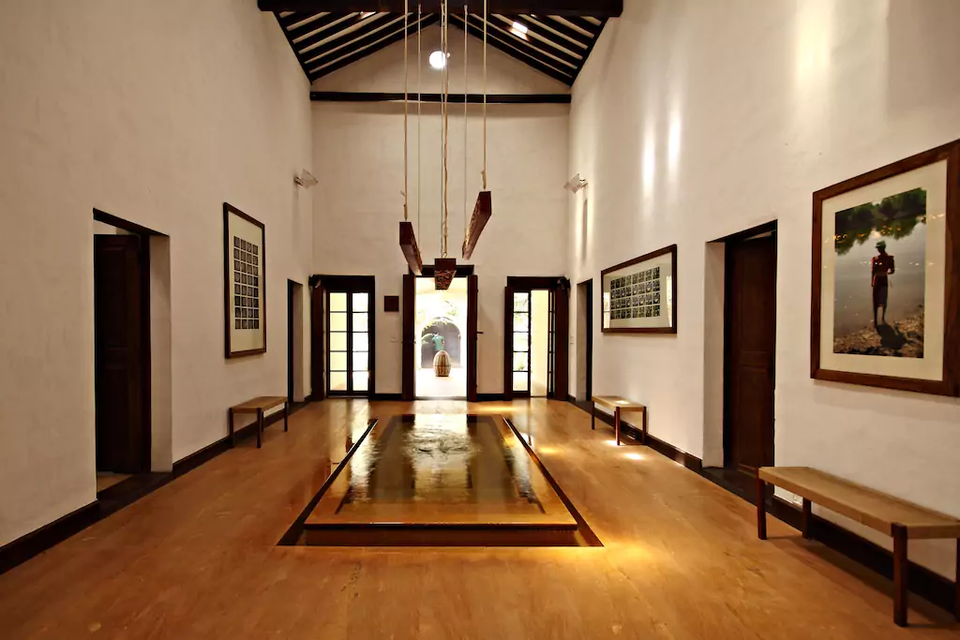 A perfect property from which to host small niche events while on holiday. Its river and heritage church view dining deck alone can seat 30. Then there is the herb garden lounge with a stage, wood burning pizza oven, smokers and burners which can be used by guests or resident house chefs. It's a magical space in which to dine and dance to live music.
Add to this century old doors and rustic lime and mortar walls from the Portuguese colonial era , being a meticulously designed and hand crafted super luxury villa "we feel so much at home here".
A minimalist natural material and water design scheme is used to emphasize experiential values rather than draw attention to itself.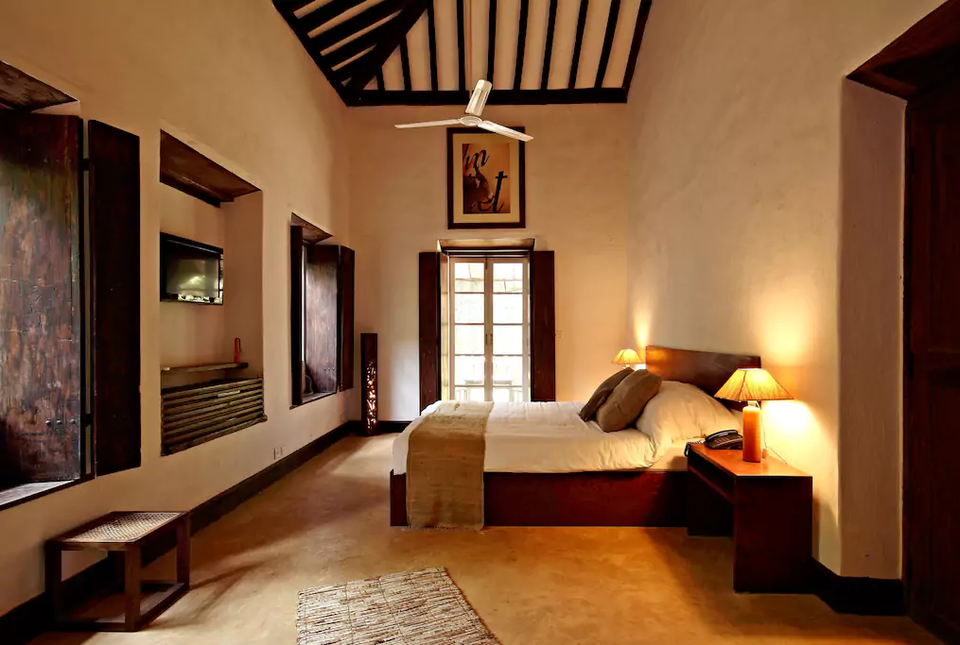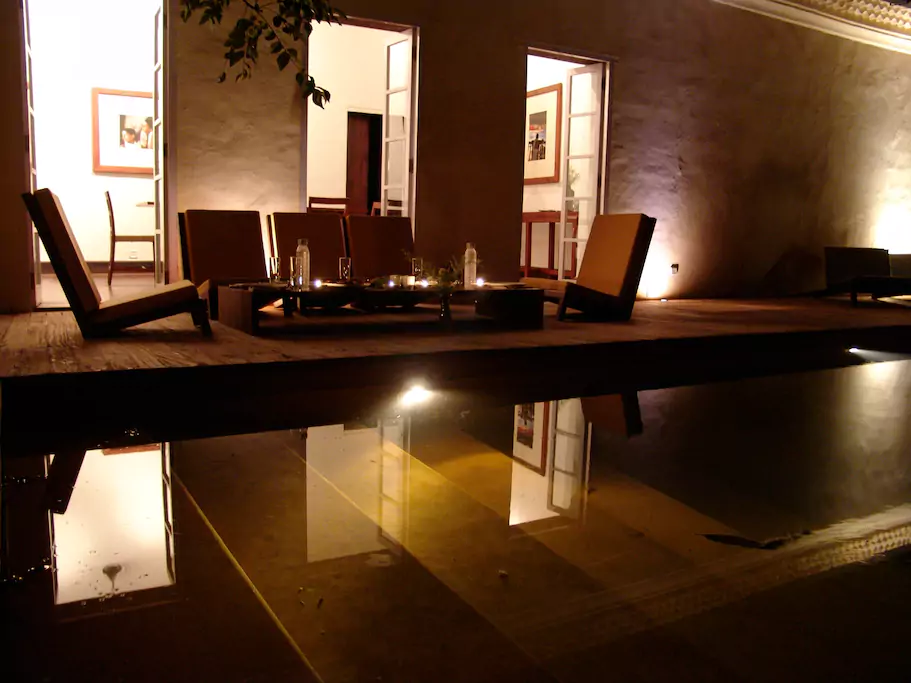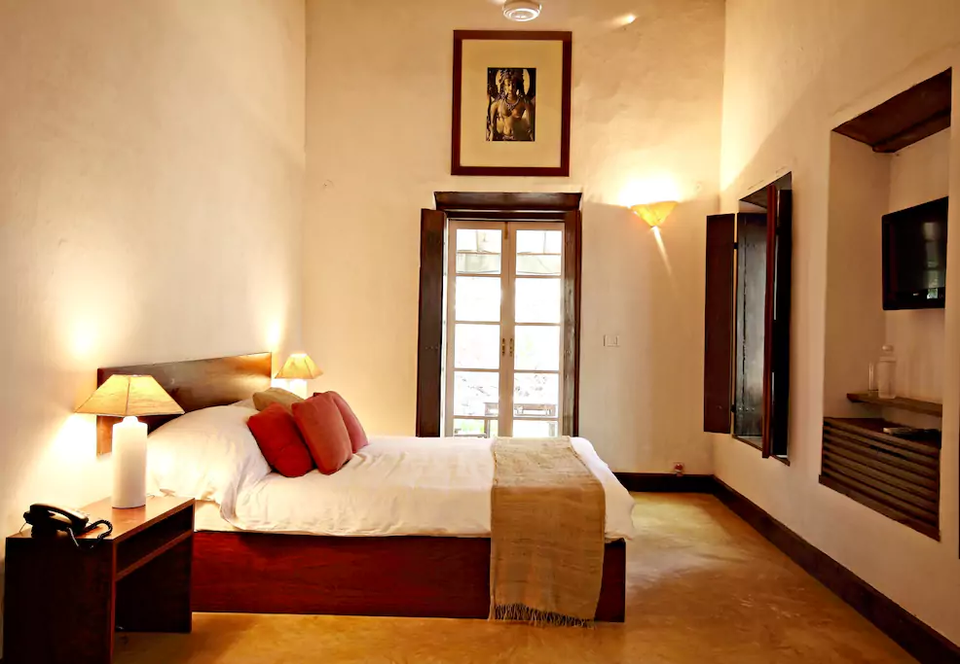 A nice, clean, no-frills, simple and elegant villa is Aletheia, situated in a convenient location in Vagator near the Vagator Beach. The entire villa has air conditioners lined up in every area, right from the spacious living area with a great swimming pool view. An interesting multi winged fan, elegant soft sofa sitting, a television and a decent boom box, with a dining section to it's left which is adjacent to a sweet fully equipped kitchen with all essentials including crockery, are among other interesting interior niches.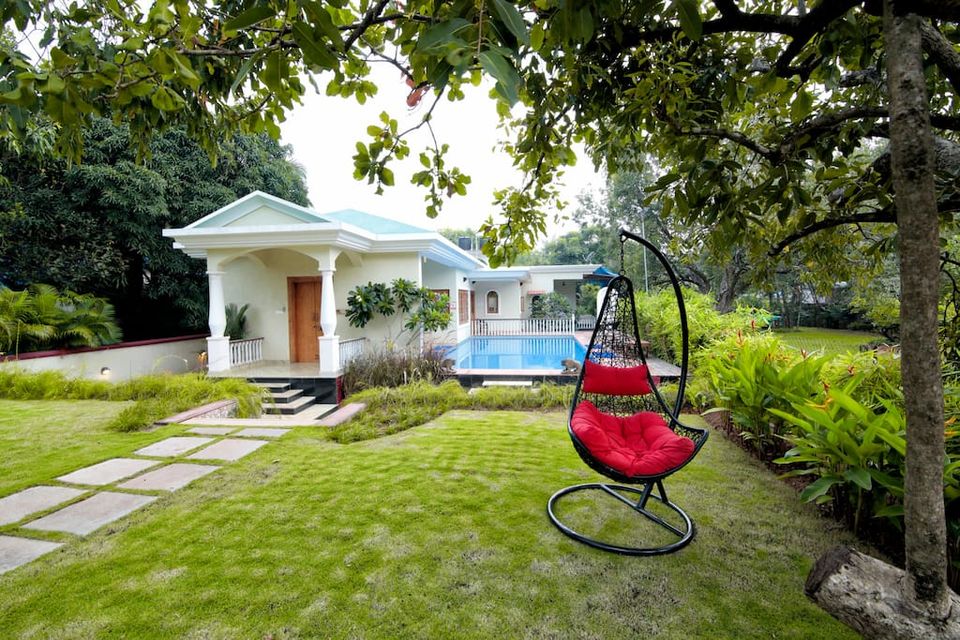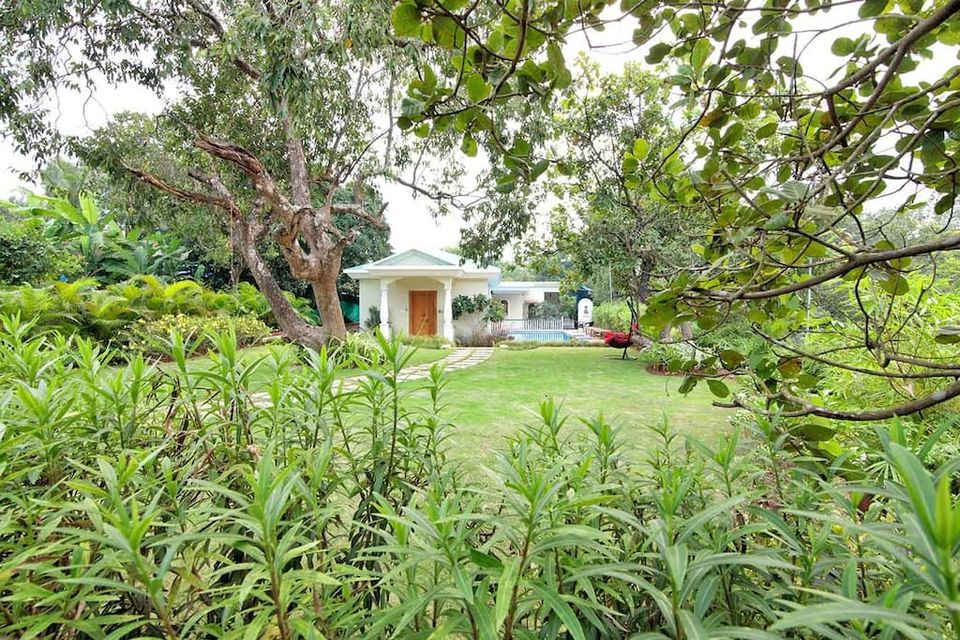 The Villa shares the neighborhood with the 2 bedroom Villa Lethe. Both Villas can be rented individually or as a whole for larger groups.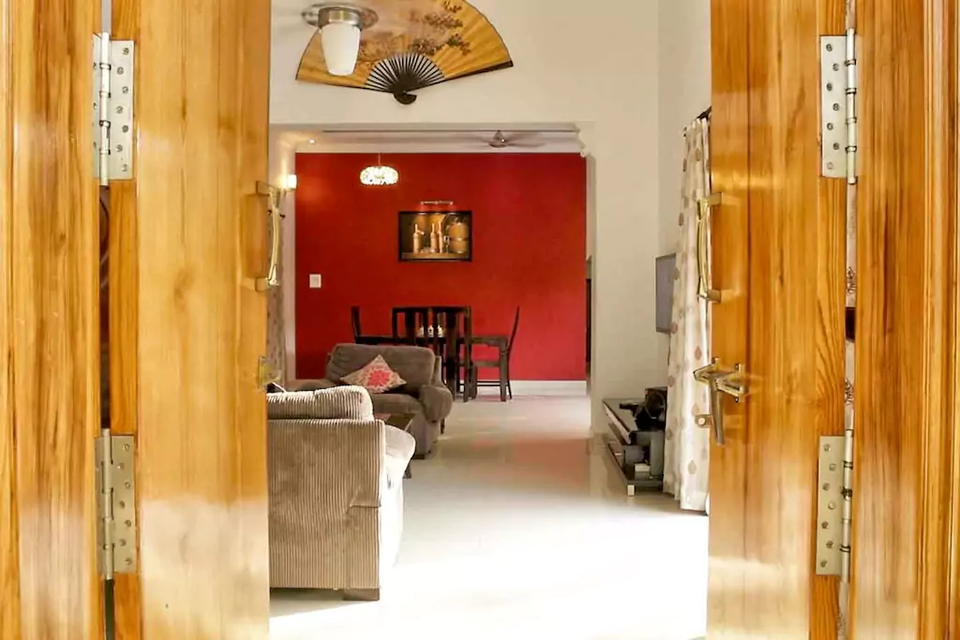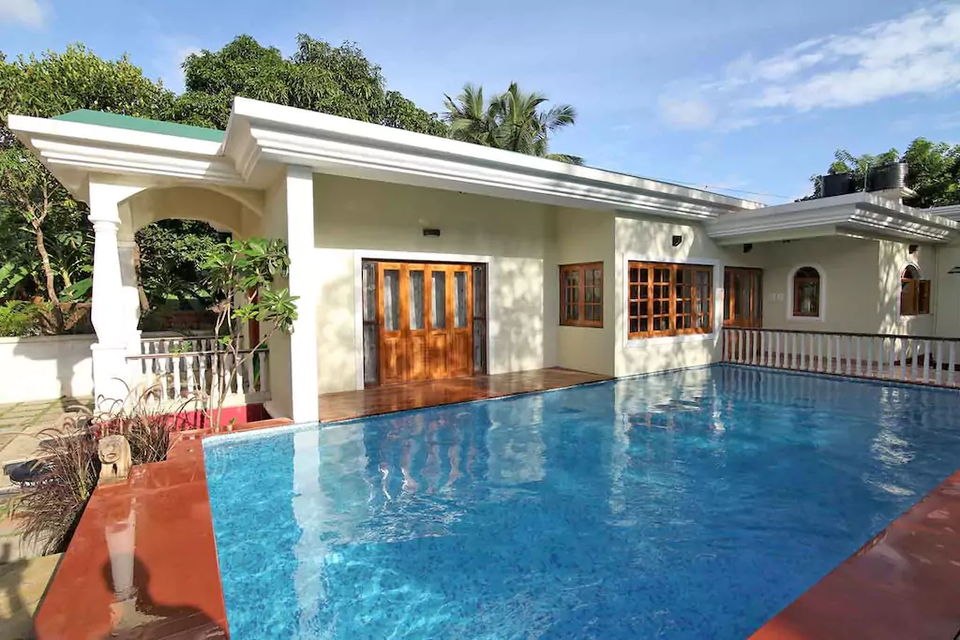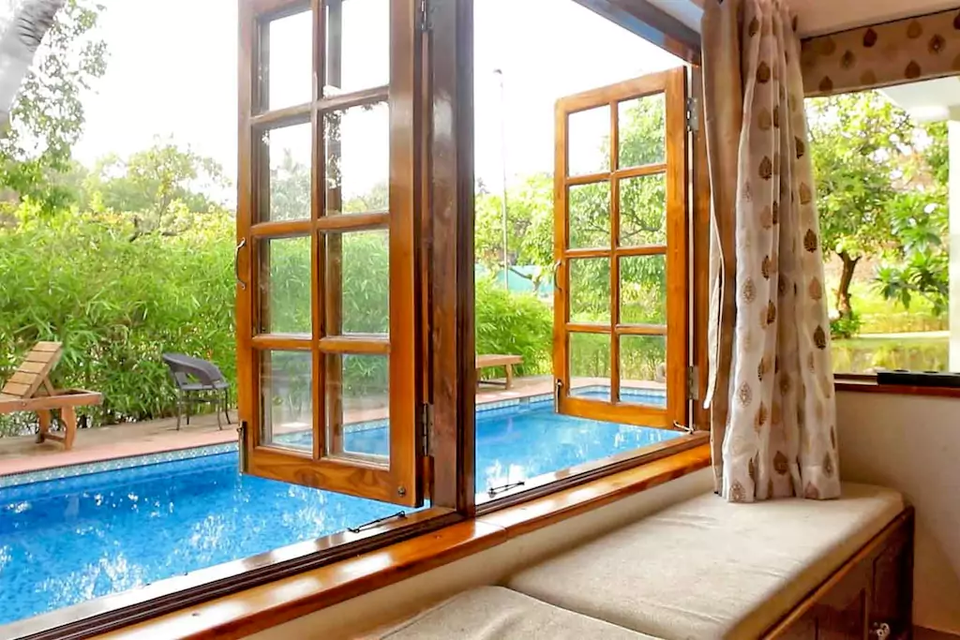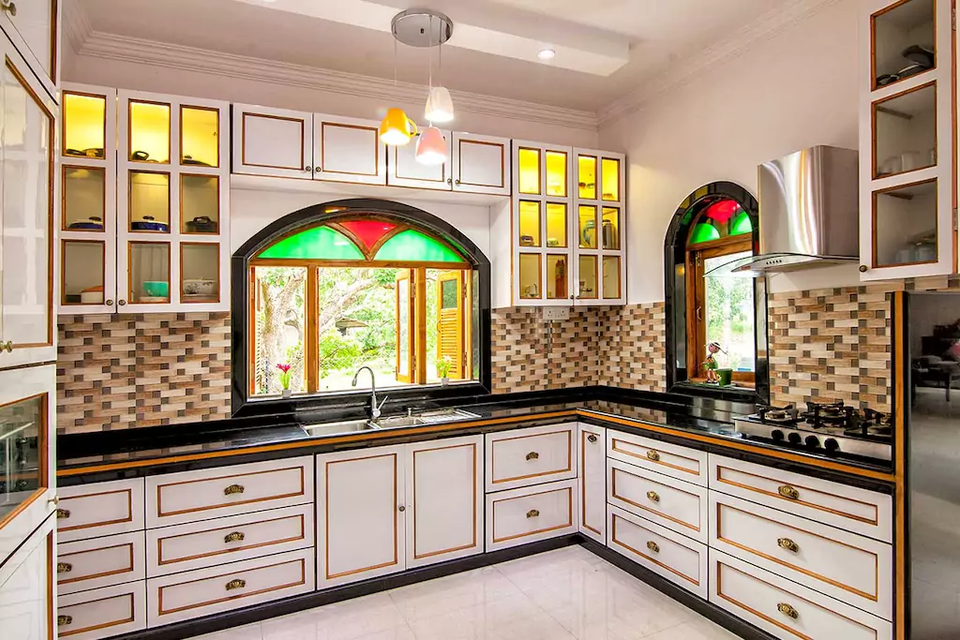 Cost : ₹14,234 / night
Accomodates : 10
So.. What are you waiting for? Start planning that Goa vacation you always wanted to!
If you liked this article, do feel free to share some love and if you think something's missing do let me know via the comments below. Also, if you want to check some stunning places to stay in Kerala, click here.