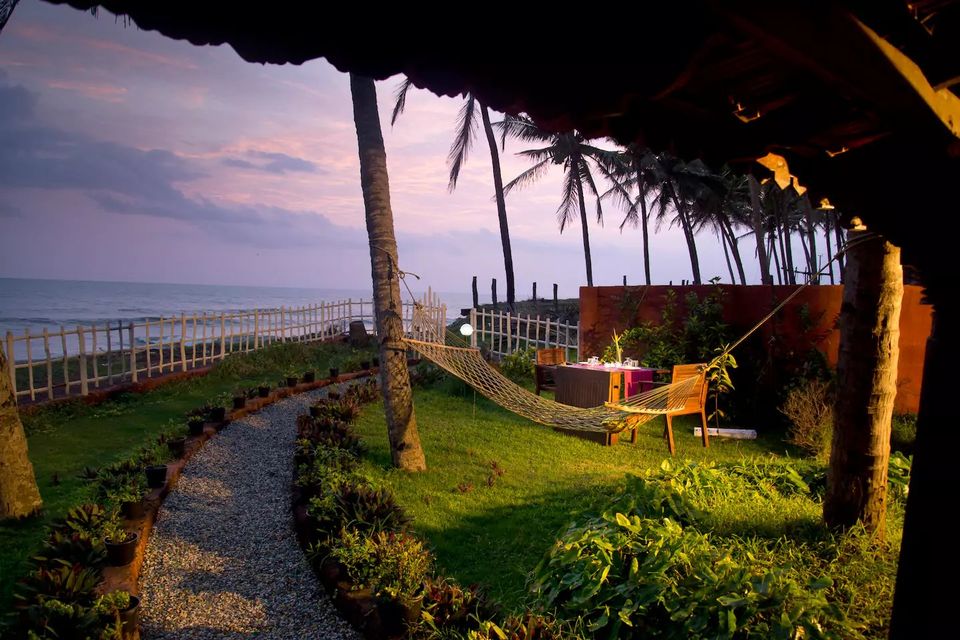 With the Monsoon just setting in, a trip to God's own country HAS to be on your calender! And the last thing you want to worry about is your accomodation. Let these cute cottages in the amidst nature and picturesque locations blow your mind away!
Location : Munnar, Varkala, Wayanad, Kochi (Kerala, India)
Budget () : ₹1,400 - ₹2,500 / person / night
Accomodates : 2 - 12 (With all the Privacy ;))
Mistletoe Munnar is a boutique, premium home stay having five well furnished rooms with private balcony; overlooking the magnificent Kanan Devan Hills of Munnar; having a traditional clay oven cafe, a common living with library and a dining area.
With a quiet neighborhood and no commercial buildings and activities near by, the night life gets into sleepy mode along with birds and to be awakened by them early.
One can reach Mistletoe by car, bus and motor bikes. The highway is few meters away and all the public transport buses stop by right in front of the gate. One can stroll or follow the spice plantation trails around for evening or morning walks on their own and it is completely safe.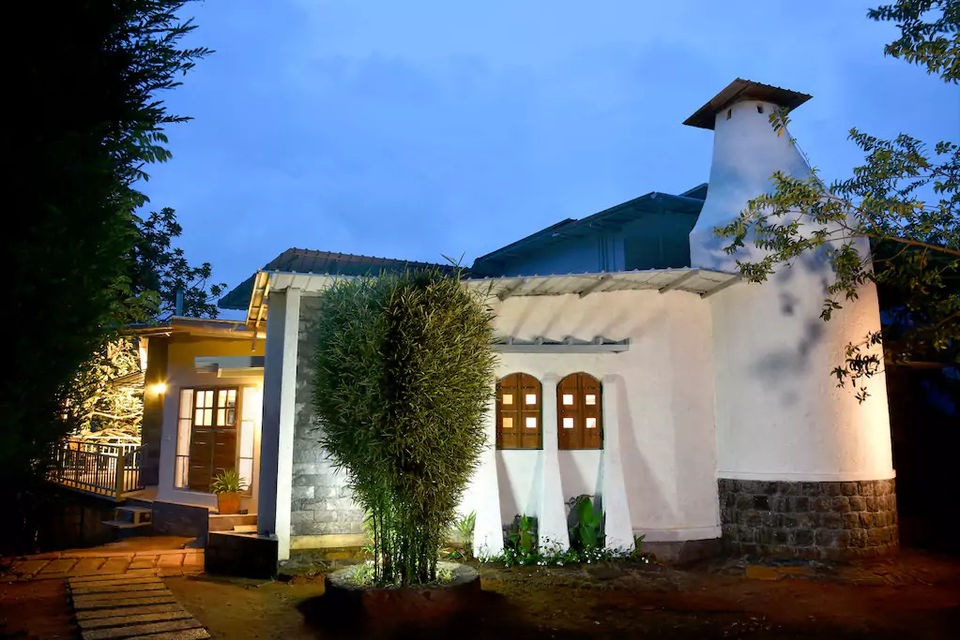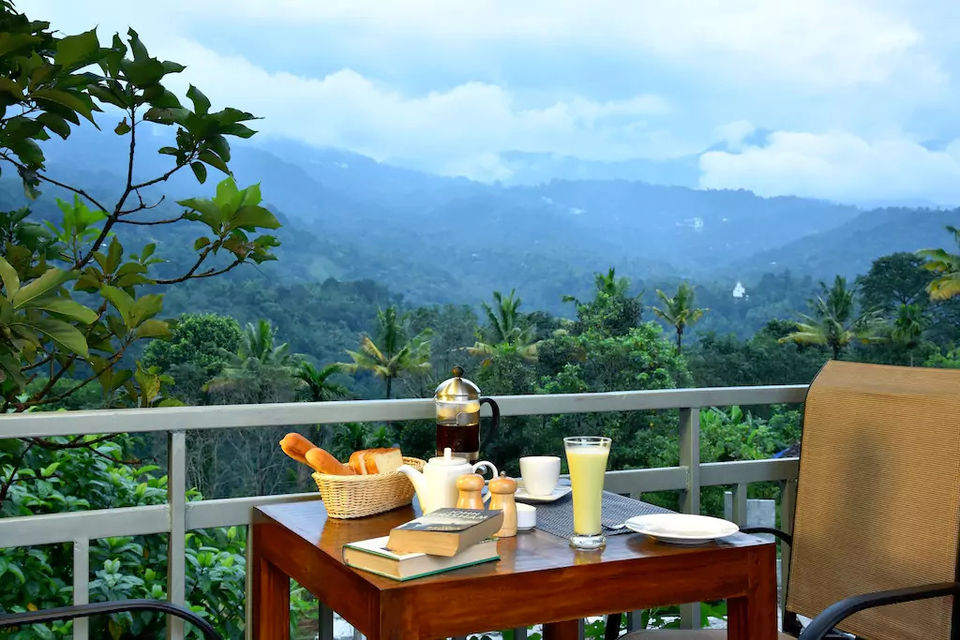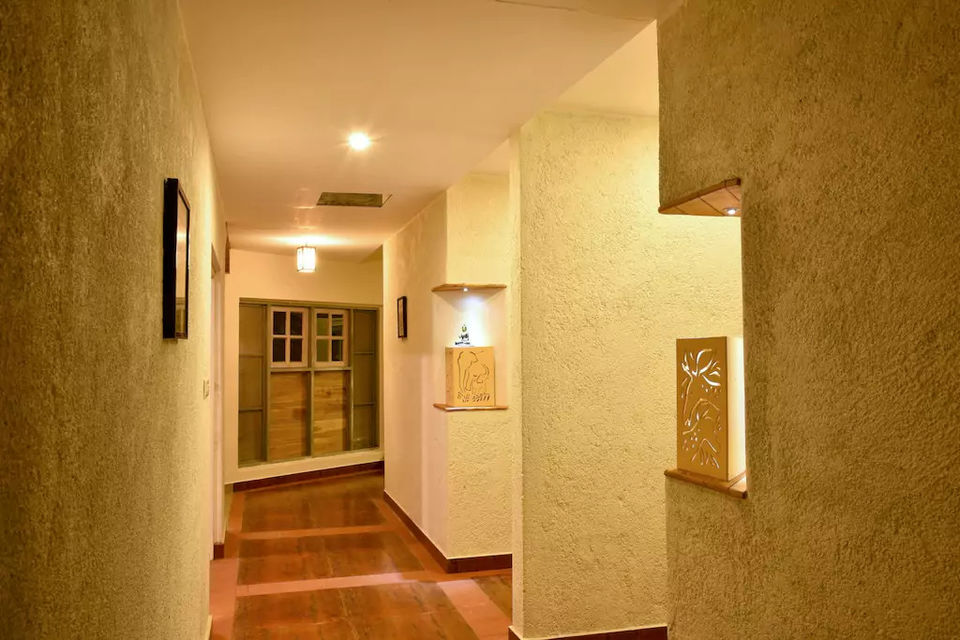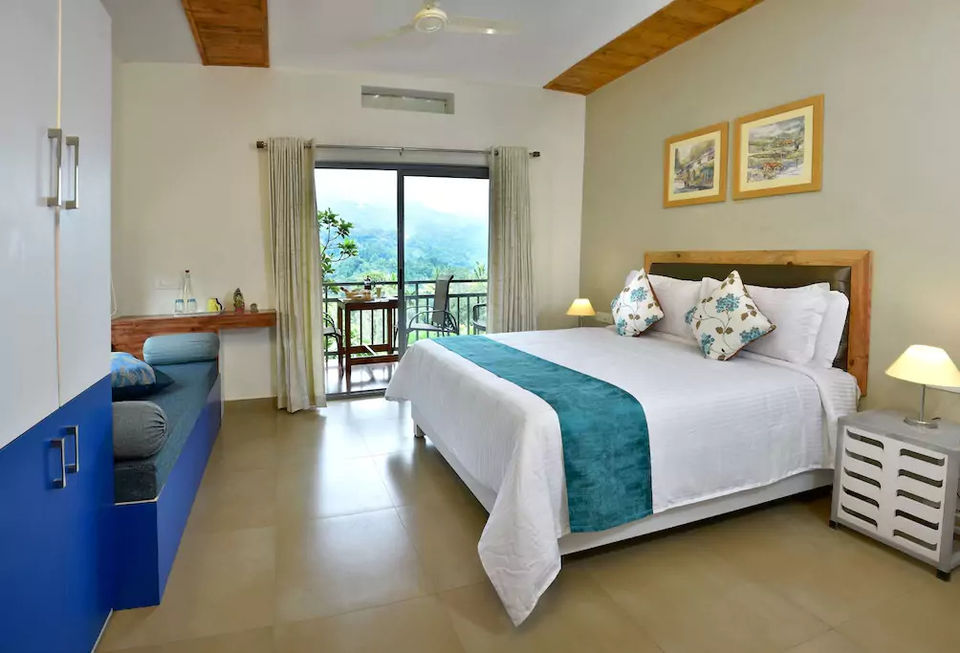 Located at the foothills of the Chembra Peak, this villa lets your mind unwind, relax and reconnect with nature to the maximum. Wake up to some breakfast in bed, and grab some tea opening up to an excellent view towards the mighty Chembra peak, forest and the tea gardens near by.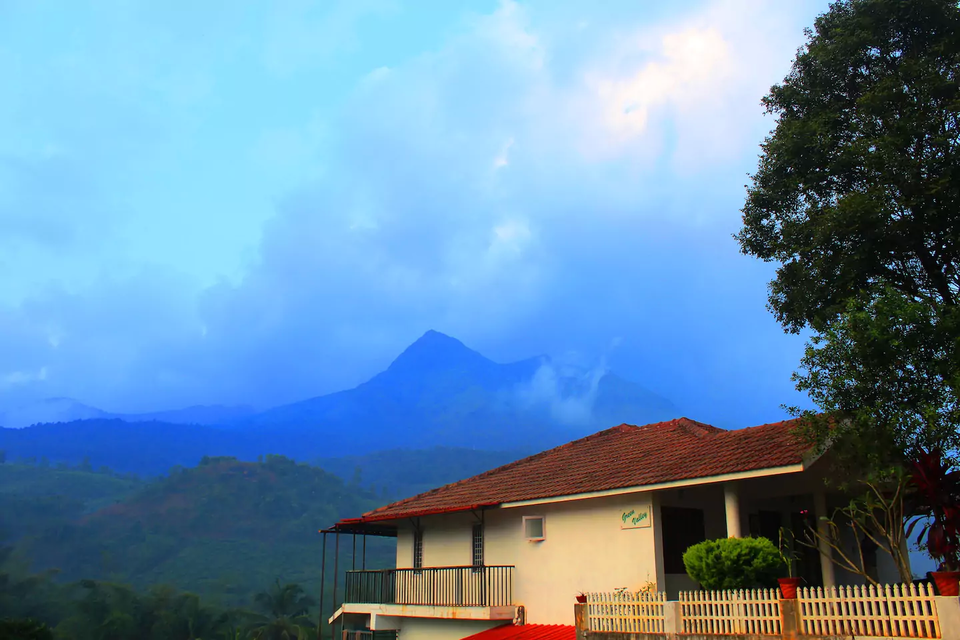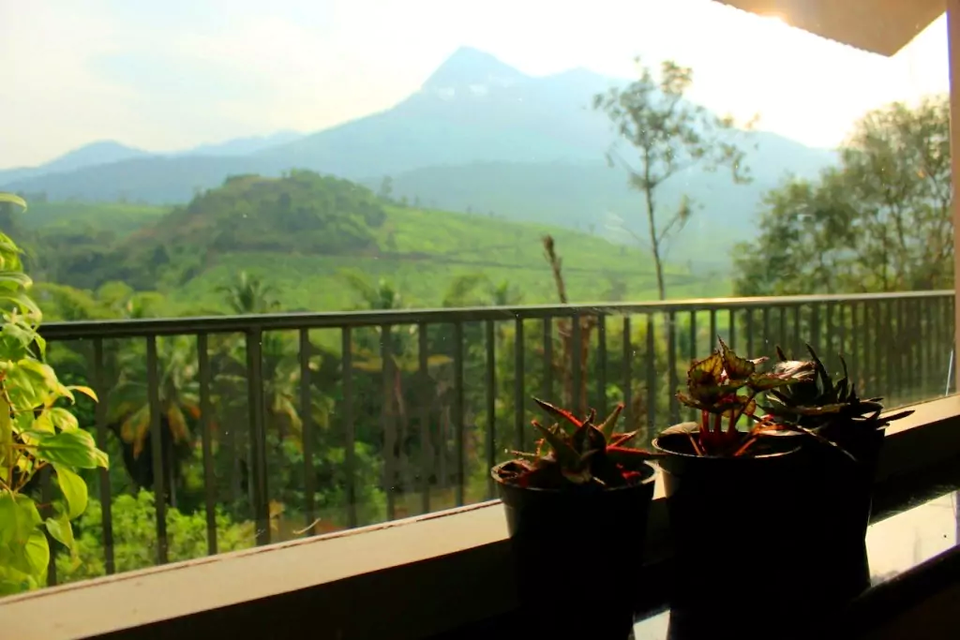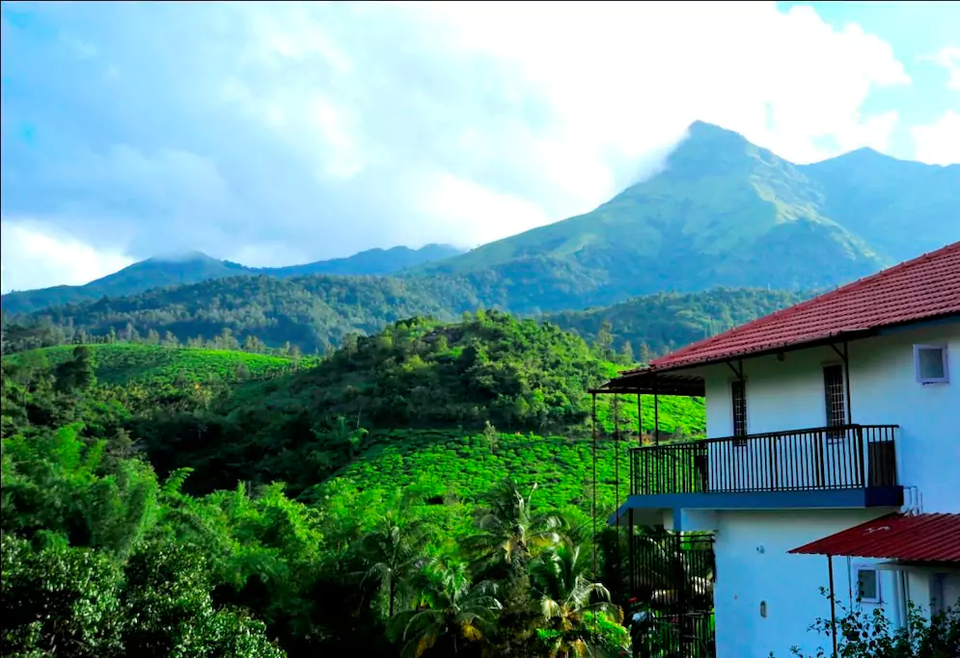 Tucked away in a little village in Varkala, Villa Ākāśa is a quiet guesthouse, surrounded by nature and a few minutes walk from a beautiful, untouched beach. The rooms here are simple, but elegant and are built for you to enjoy your time away from the chaos of the city.
The whisper of the coconut trees, the chirping of crickets during the night, the sounds of worship during the day - things to take your mind off from your daily hectic schedules! This part of Kerala is geographically unique as it is the only place in Kerala where cliffs touch the Arabian Sea. The aqua green water contrasts with the bright red of the cliffs making this the perfect place to swim and to watch the sun set.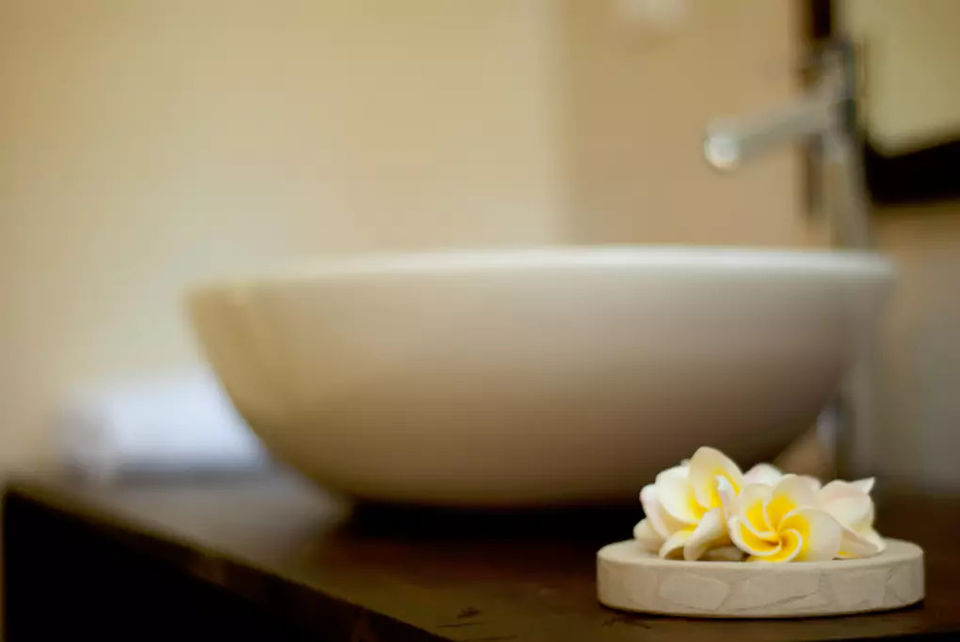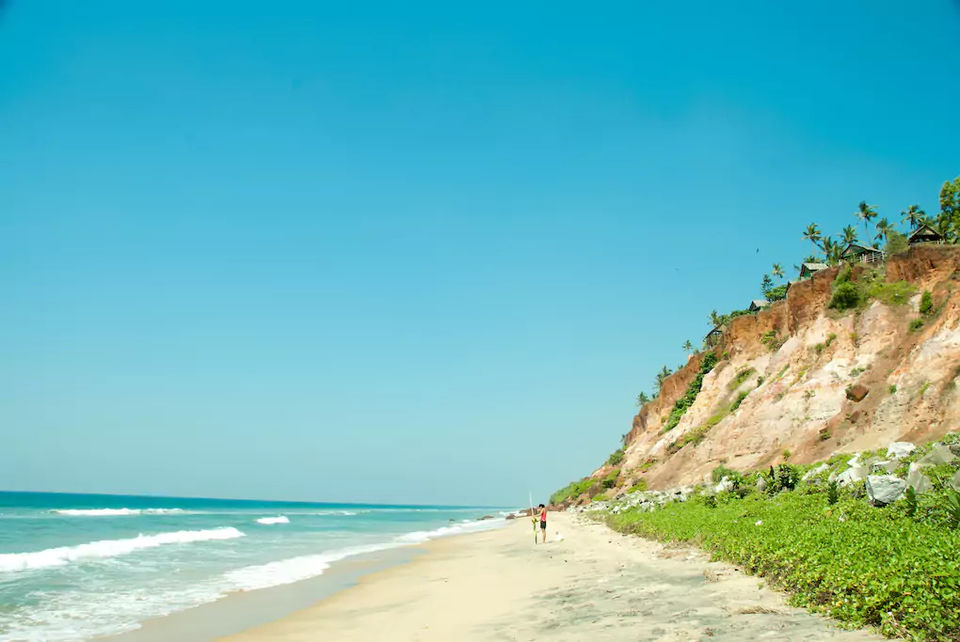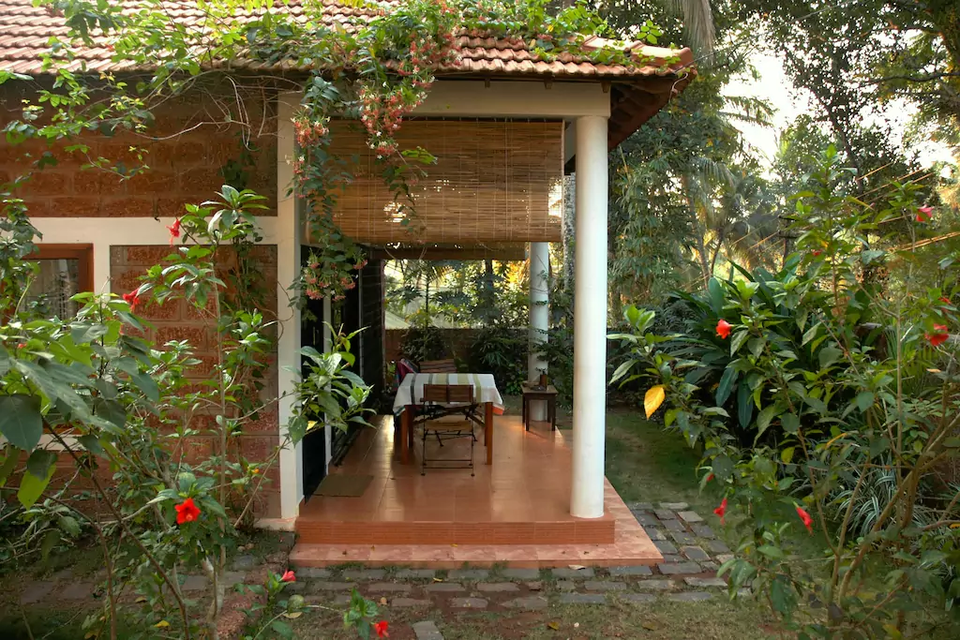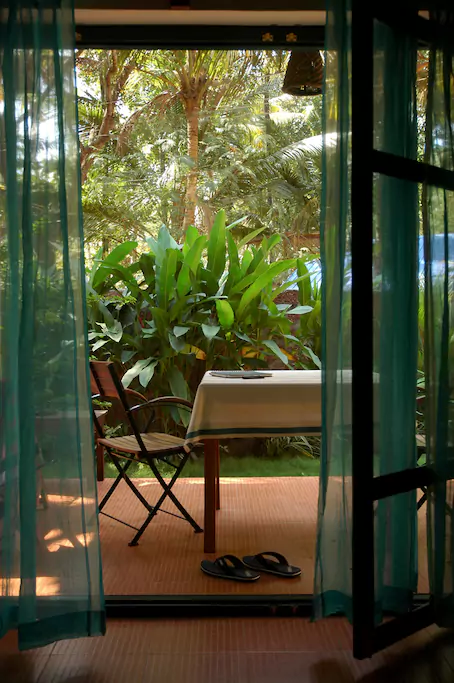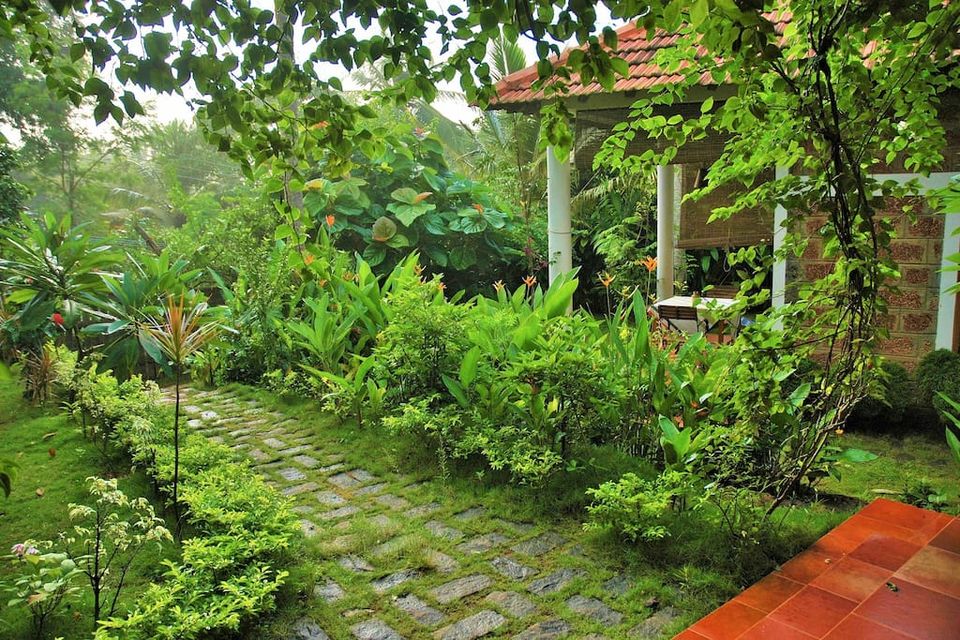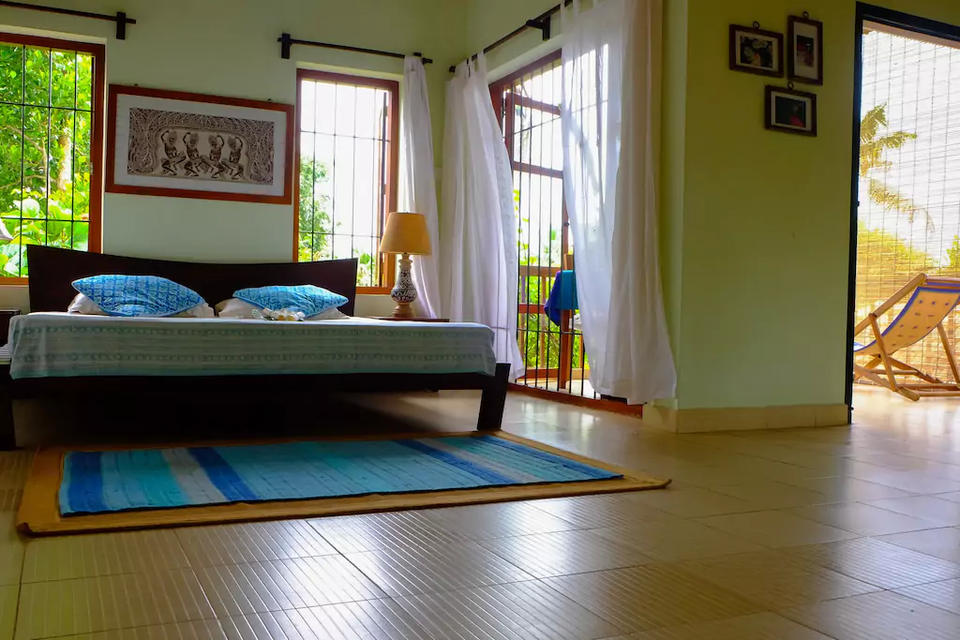 Sitting on the wooden pavement of SeaHut, with the first sunray of the morning hitting your eyes, and a mild breeze flowing across your face - a place that reminds you of the years old heritage and a place that doesn't need any technologies to keep you engrossed. That is Sea Hut Homestay for you.
The house is enveloped in the beauty of the ancient times. the architecture designs and the pillars take you back to those times when the ancient kings used to reside.
The main attraction of this place is it's backyard. Surrounded by sea which keeps calling you to come and see how she dances, this place is nothing short of a retreat. If you're lucky you can also see the dolphins play and jump and the sunrise and the sunset always surprise with a different story to tell. It's a HOME away from HOME, and as they say nothing like HOME.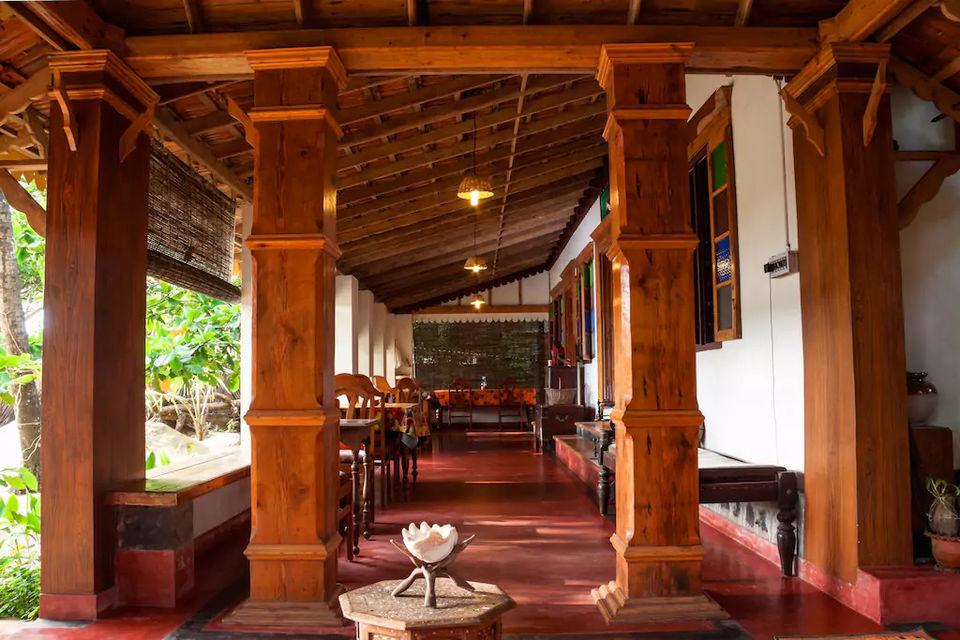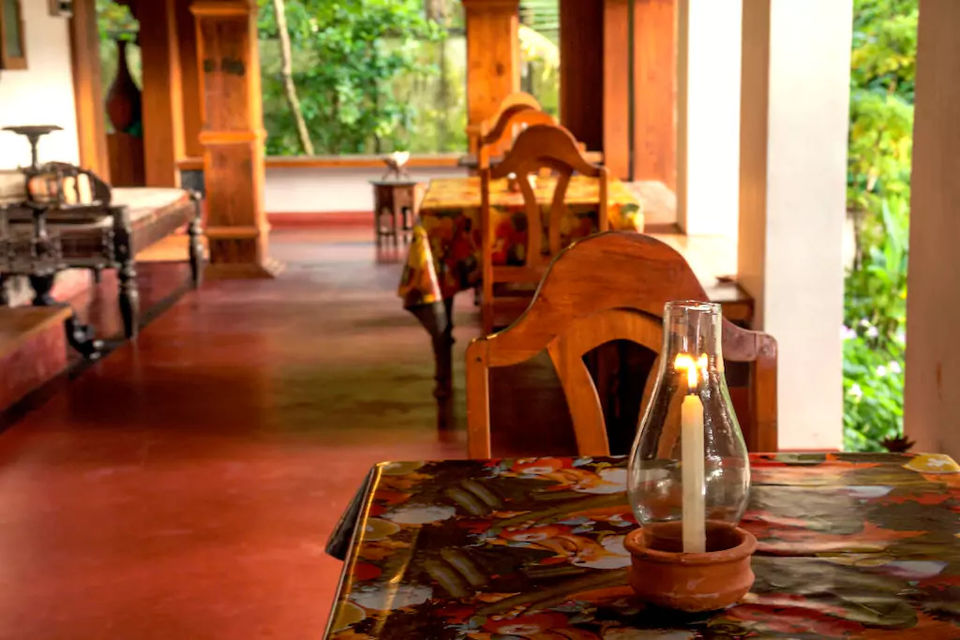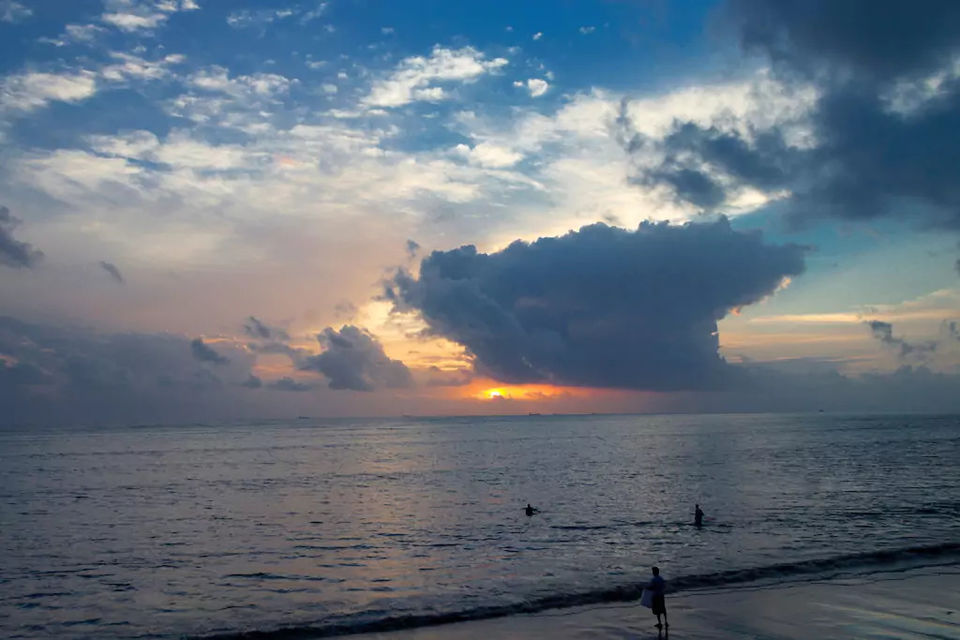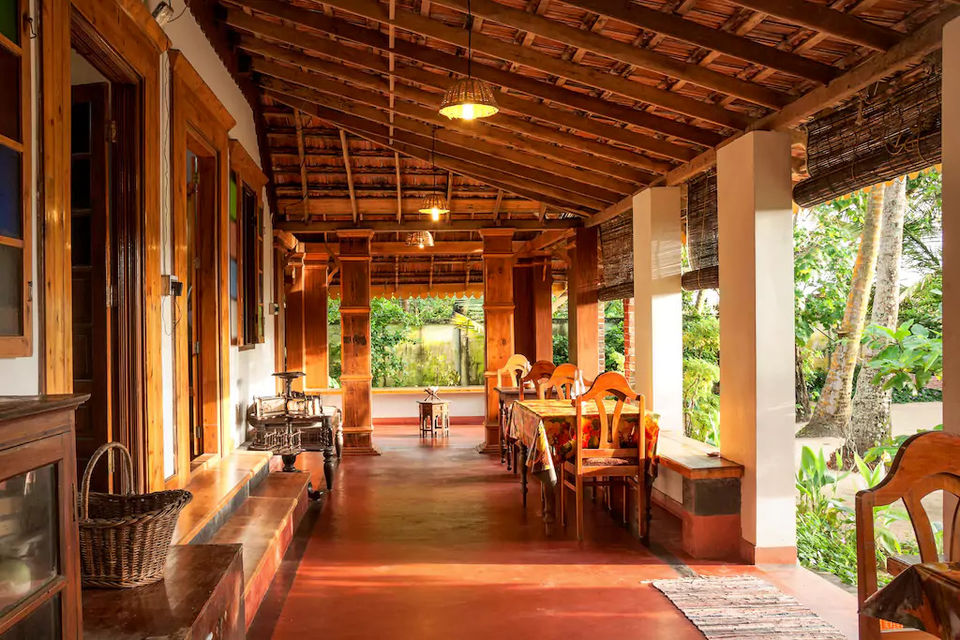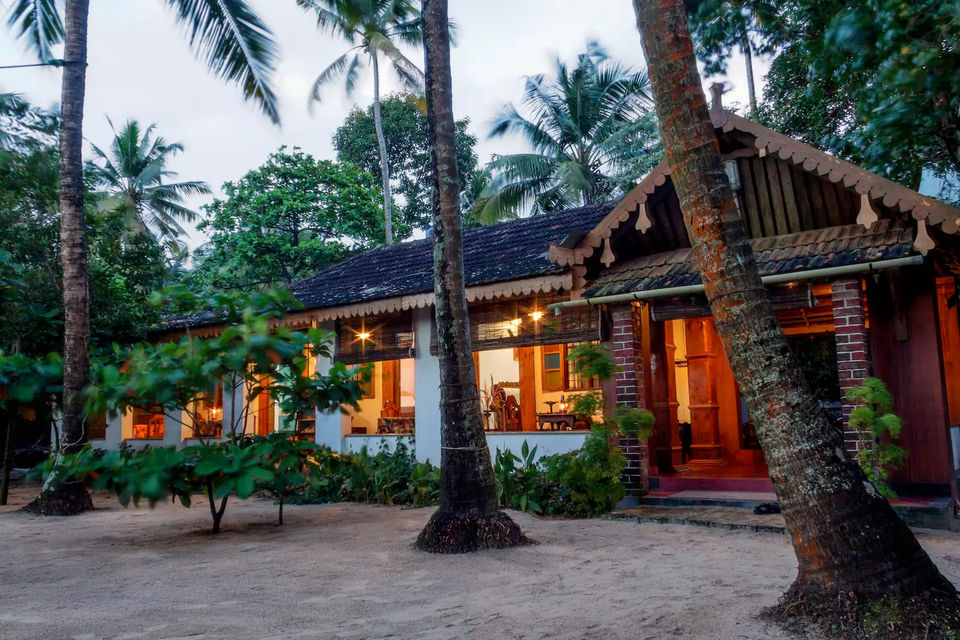 Cost : ₹3,027/ night for 2
Accomodates : 2/room. 4 independant double bed rooms available.
Looking for a romantic getaway? Don't fancy the expensive resorts? Want a place just for yourselves and the ocean, far far away from the chaotic world? Look no further. Privasea is a fantastic cliff perch overlooking the sea in the Edava area. This area is super laidback, away from the crowds and great for those looking for peace and rejuvenation. This private villa situated on the hillside amongst lush tropical gardens in Varkala - Kerala is a stylish combination of traditional Kerala design and modern elegance with a direct sea view from terrace, lawn and bedroom!
Privasea has its own unique charm and features a verandah or terrace from which you can enjoy the most breathtaking direct views of Varkala beach.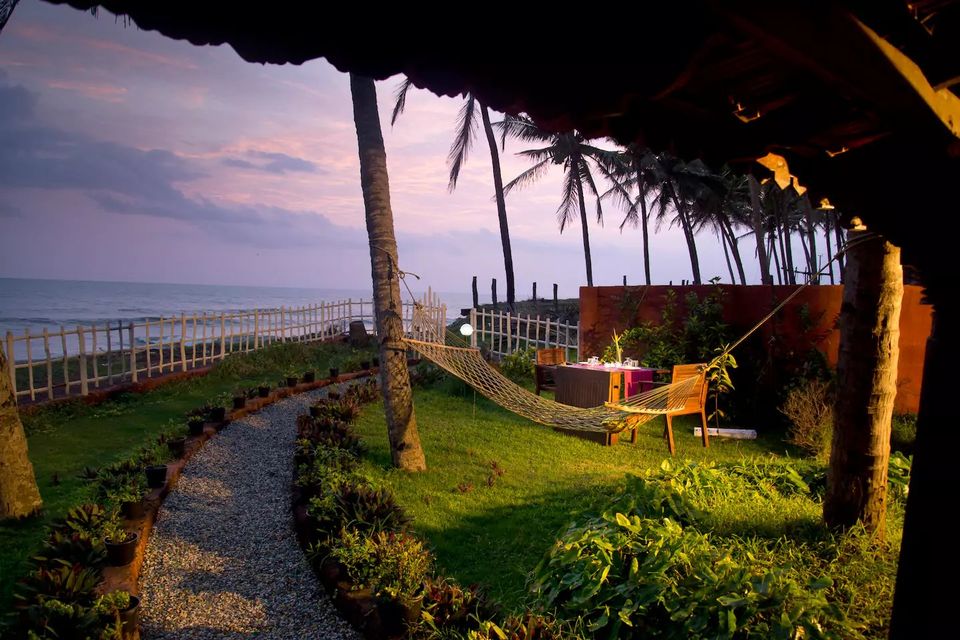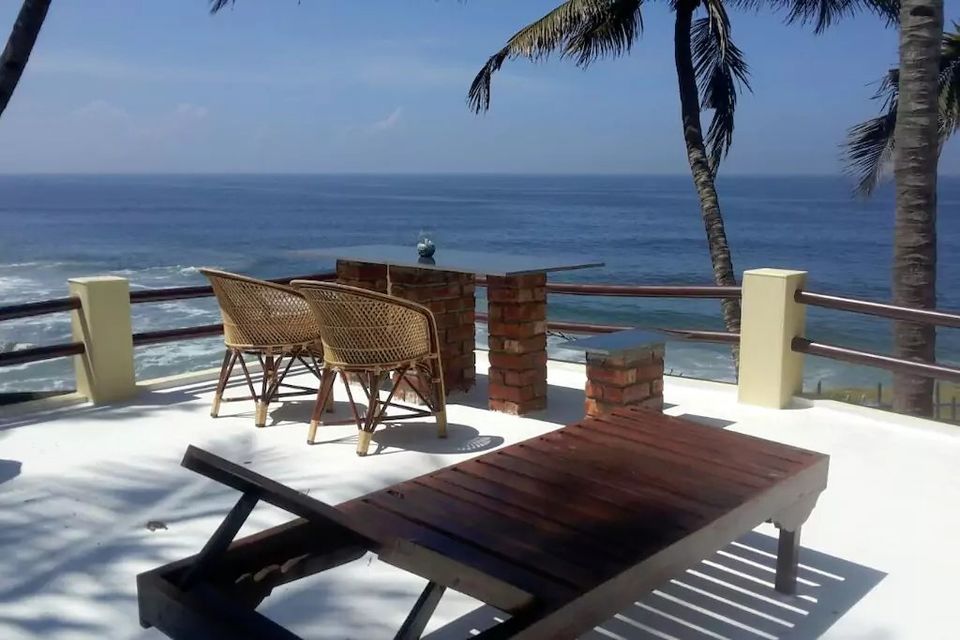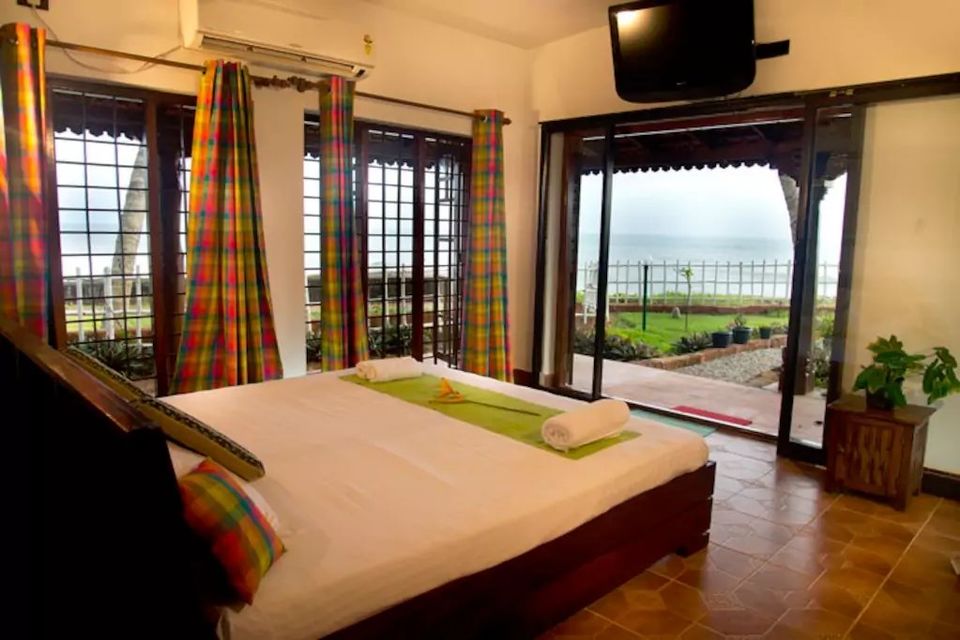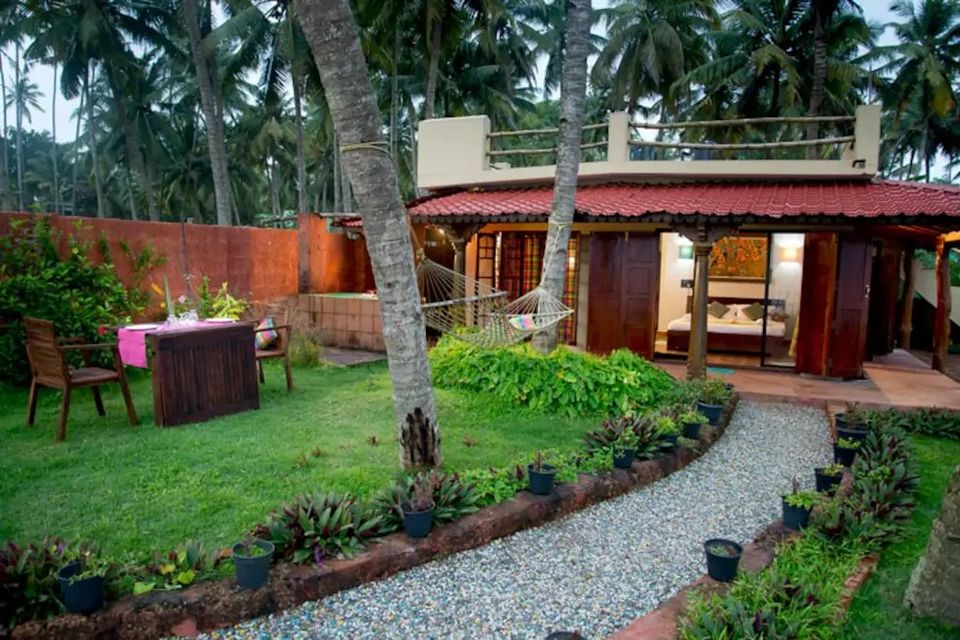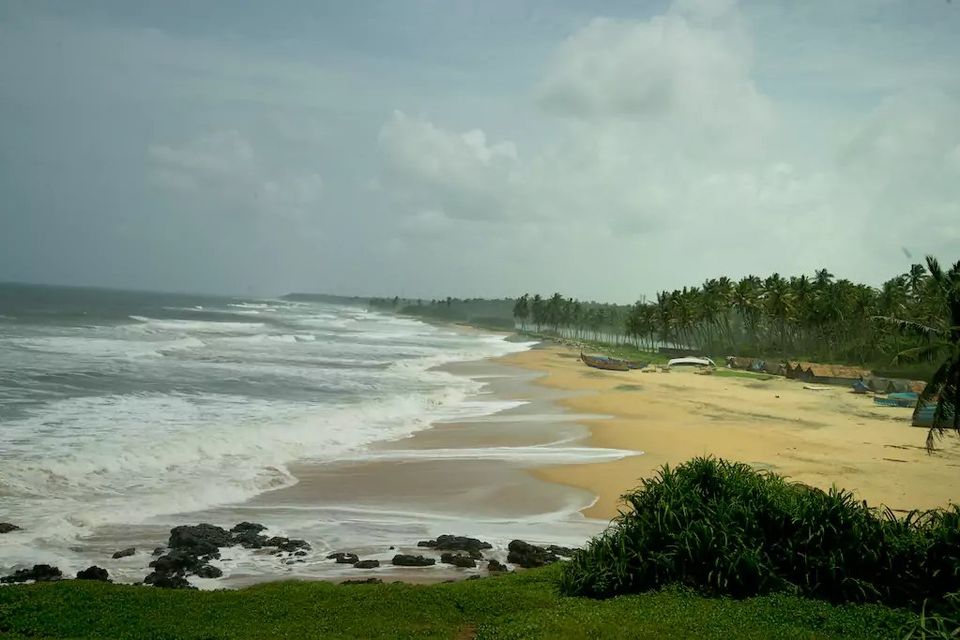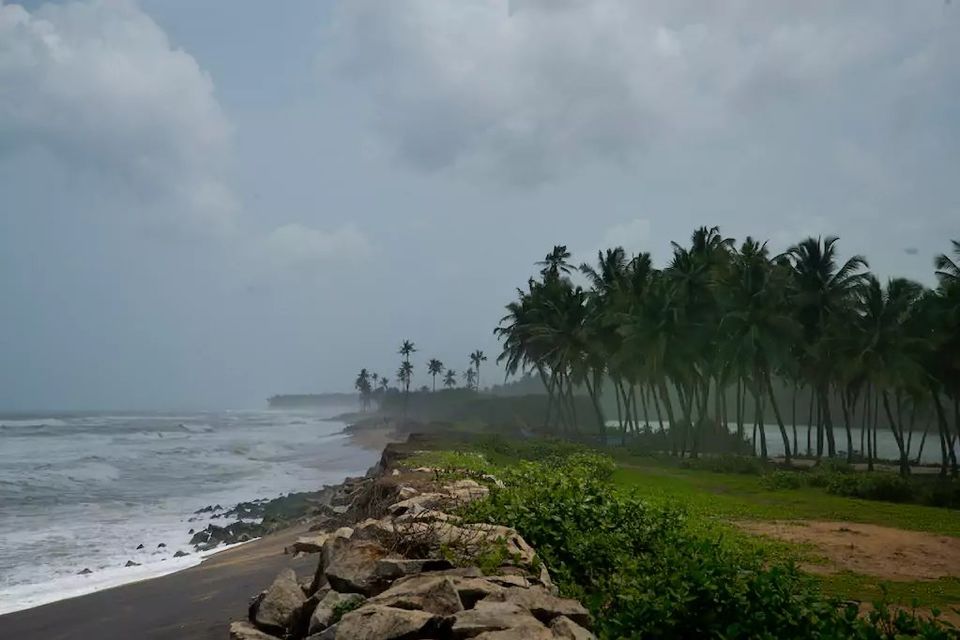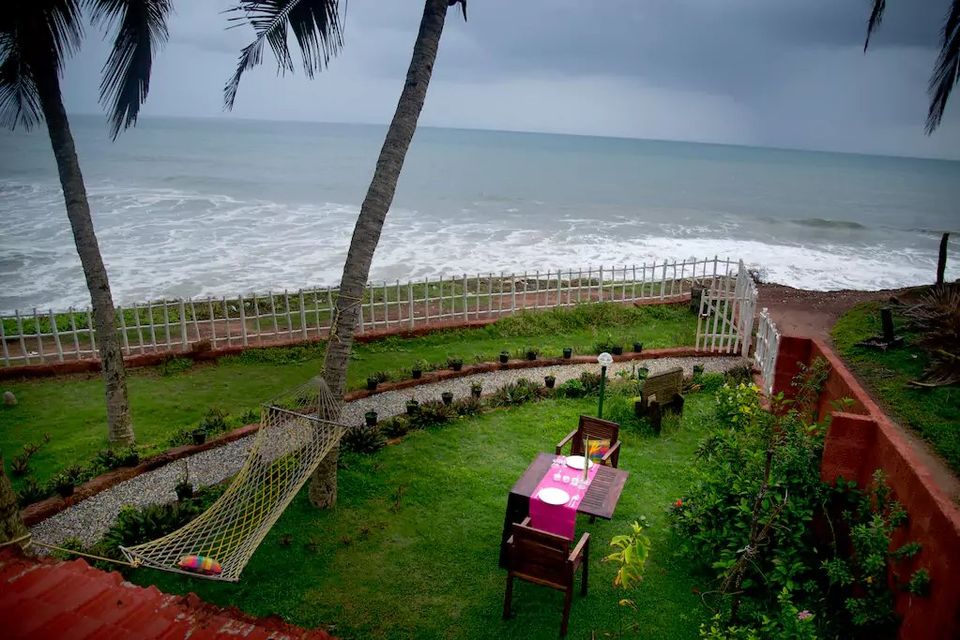 Cost : ₹3,285/night for 2
Accomodates : 2
So.. What are you waiting for? Start planning that romantic vacation you always wanted to!
If you liked this article, do feel free to share some love and if you think something's missing do let me know via the comments below. Also, if you want to check some splendid vacation rentals to stay in Goa, click here.