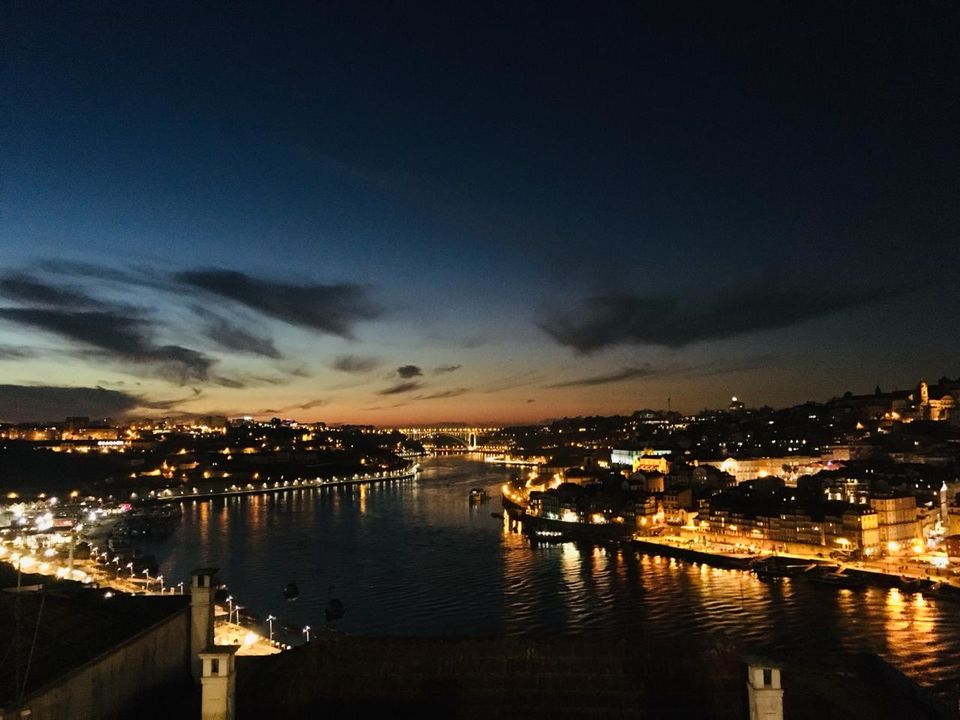 It doesn't matter what kind of traveller you are. Whether you want to see humongous historical monuments or to see scenic beauty of mountains. Whether you want to see the flow of river or to feel the touch of never ending waves coming at shore. Whether you want to just sit idly on the hill and enjoy the city view or to go for pub-hopping and die drinking. So when I googled the places to visit in Portugal, I listed down around 10 cities probably. Because Portugal is a country where you will get everything to see. Looking at its breath-taking beauty, I would spend my post work life in Portugal.
So I checked all the modes of travel from Bordeaux, France as I study there and decided to book flights considering the timing and cost. We (I travelled with my 2 friends) were lucky the flight tickets only for 28 Euros to Porto and 16 Euros back from Lisbon. There are so many places near to Porto and Lisbon to visit but we only had 4 days. Hence we decided to skip the near by cities and to focus on Porto and Lisbon
Day 1
We arrived in Porto in afternoon and as we had very little time to explore thousands of places, we went to see the city view and sunset at Serra do Pilar Monastery which is at the other side of old town crossing Ponte Dom Luis I bridge. From this hill you see the breath-taking view of Douro river separating old town and Porto wineries. After sunset, when lights goes on at night, the view of the city will be wallpaper-esque. It is a beautiful place to take a bottle of wine and enjoy the sunset as Douro river gulps the Sun down. Now there are two ways to go back to the old town. One is through the humongous Louis I bridge and second is to walk down the hill and cross the old bridge located below the Louis I. We chose the second option because we could not get enough of that view and wanted to come again on next day. For night we knew Ribeira is the street where we can experience the Porto's night life. But well the Ribeira street will get lit up mostly on weekends.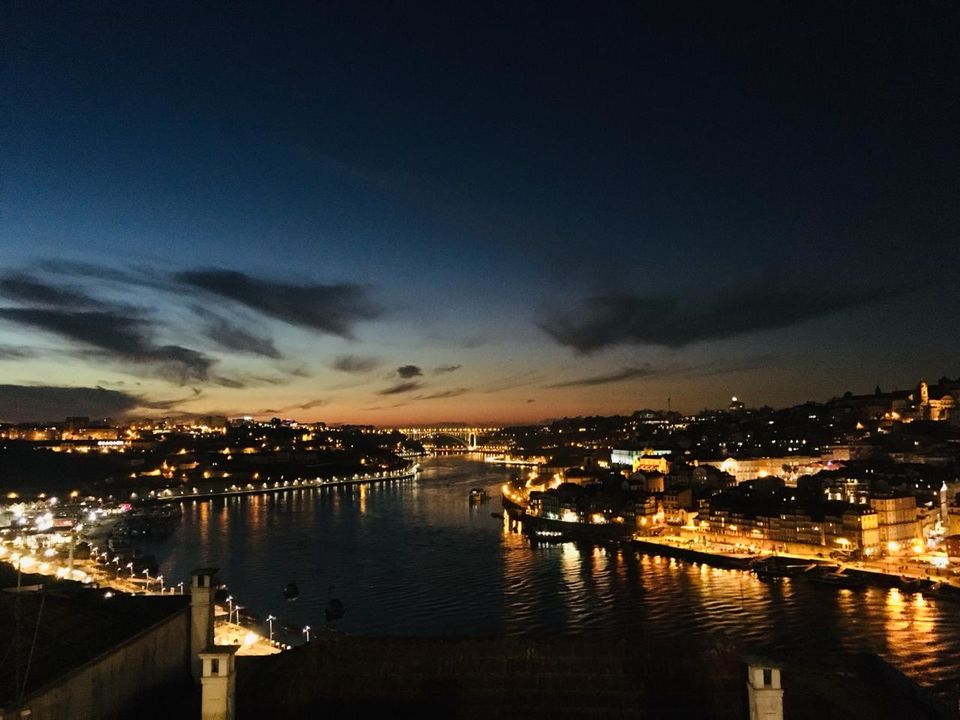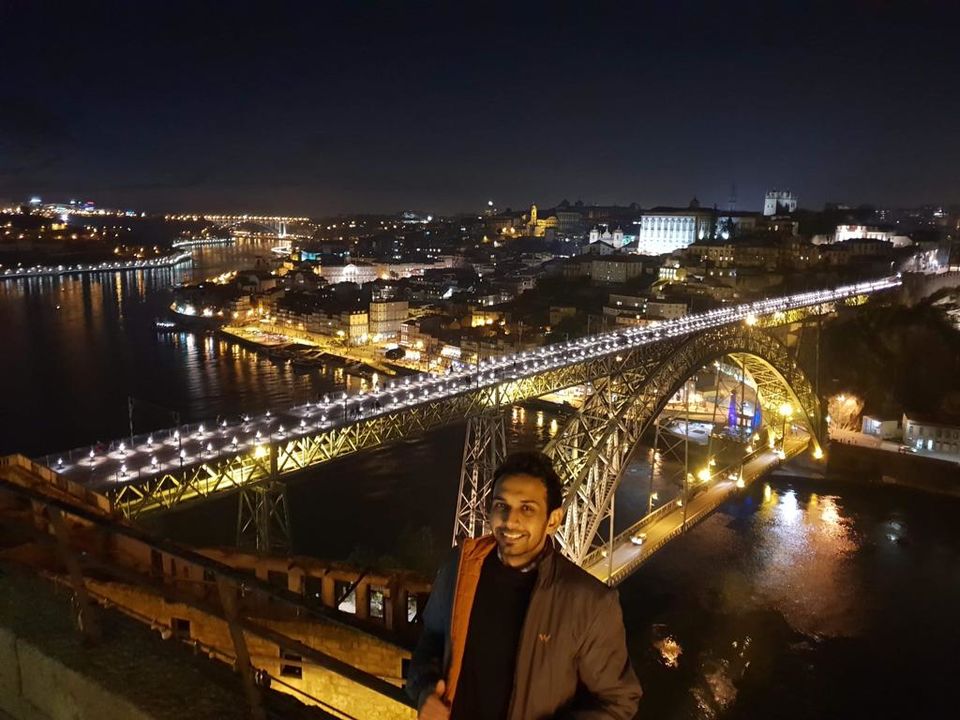 Day 2
In the morning our priority was to go to the church Igreja do Carmo to take photos for FB, Instagram in-front of its blue and white tile panels. It is also the place where you will find the hidden house just a metre wide in between church Carmo and Church Carmelitas. The second place which we wanted to visit early was Lello Bookstore where J. K. Rowling got the inspiration for writing Harry Potter series. We visited these two places early because there will be few people in the cue for Lello Bookstore and also in-front of cathedral wall. Later we visited the most beautiful café in the Europe – Café Majestic. If I wanted a café designed for me then I would want to build it like Café Majestic. It is one of the most expensive cafés along with the most beautiful one. After experiencing an exquisite latte in Majestic, we headed towards Clerigos Tower which is the tallest tower in Porto with 76 metres of height. There is also a weirdest building in Porto called Casa de Musica for which you will have to take a metro as it is farther towards the new town of Porto. And I believe if you are coming from the commercial city, you will not want to spend your day in a new town. Hence we started walking towards the old town via Palacio de Cristal Gardens to again get the city view. This made us to the sunset time which we wanted to spend on Serra do Pilar Monastery as like our 1st day. We spent almost 3 hours till 8 pm there to get the surreal view of the city lights. For the dinner we tasted Portugal's one of most famous Bacalhao dish which is a cod fish and a Porto wine. Never try Porto's red sweet wine if you are not really into sweet wines. Because it will be sweeter than usual French wines. And don't forget to taste the heavy calorie sandwich Francesinha which factually has around 1100 calories in one.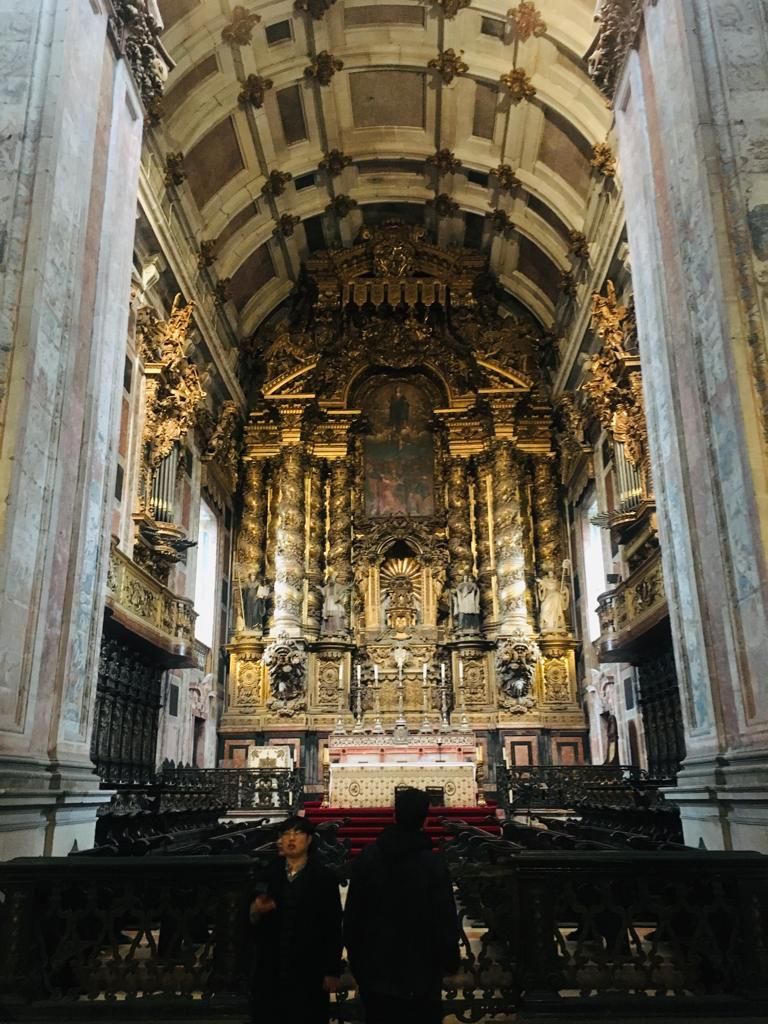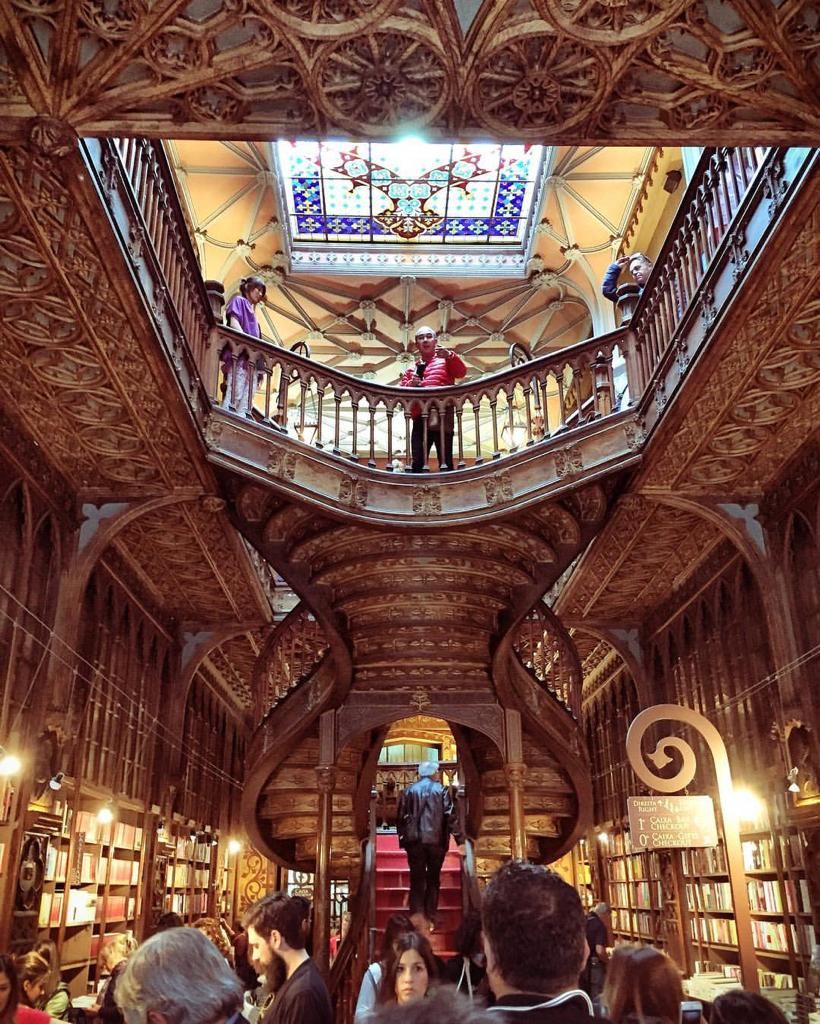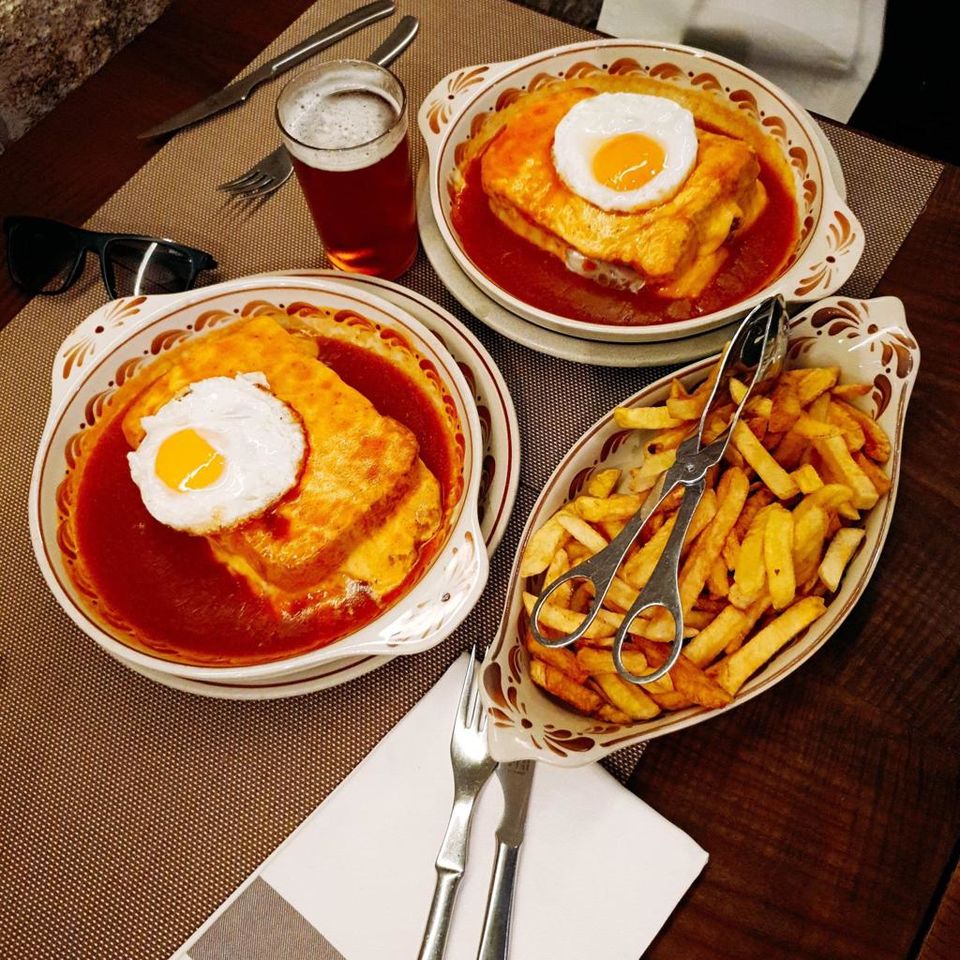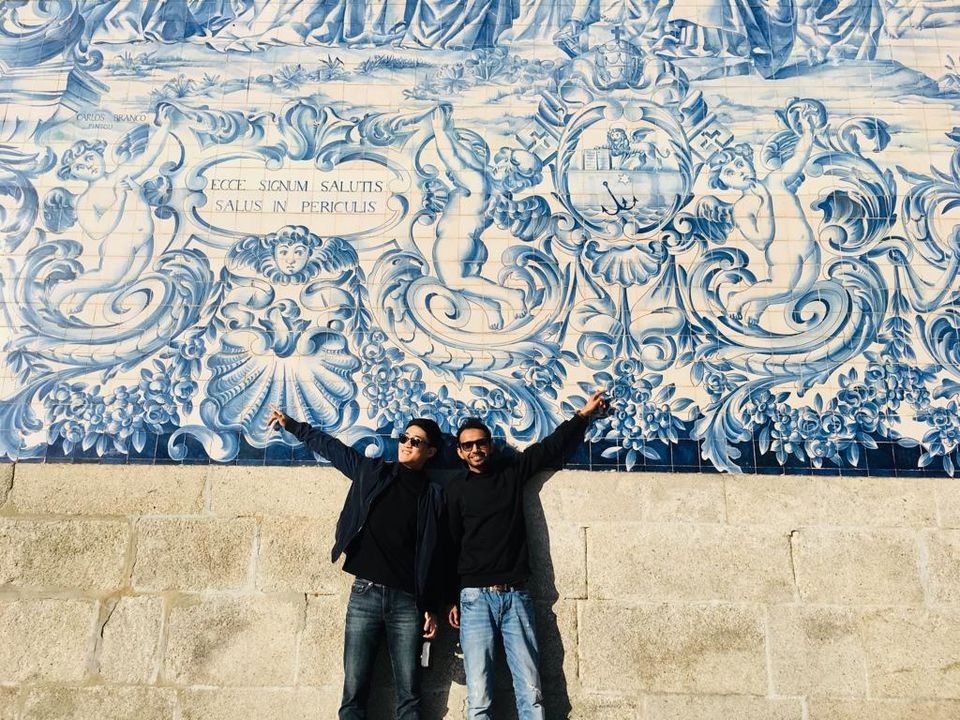 Day 3
We had only half day in Porto that day so we only had kept one place to visit which was Foz do Douro. This is the spot where Douro river meets an Atlantic ocean. This lighthouse comes in the list of top 10 lighthouses in the world. Near to the lighthouse there is small cute food market Mercado da Foz do Douro where you can enjoy the Porto cuisine.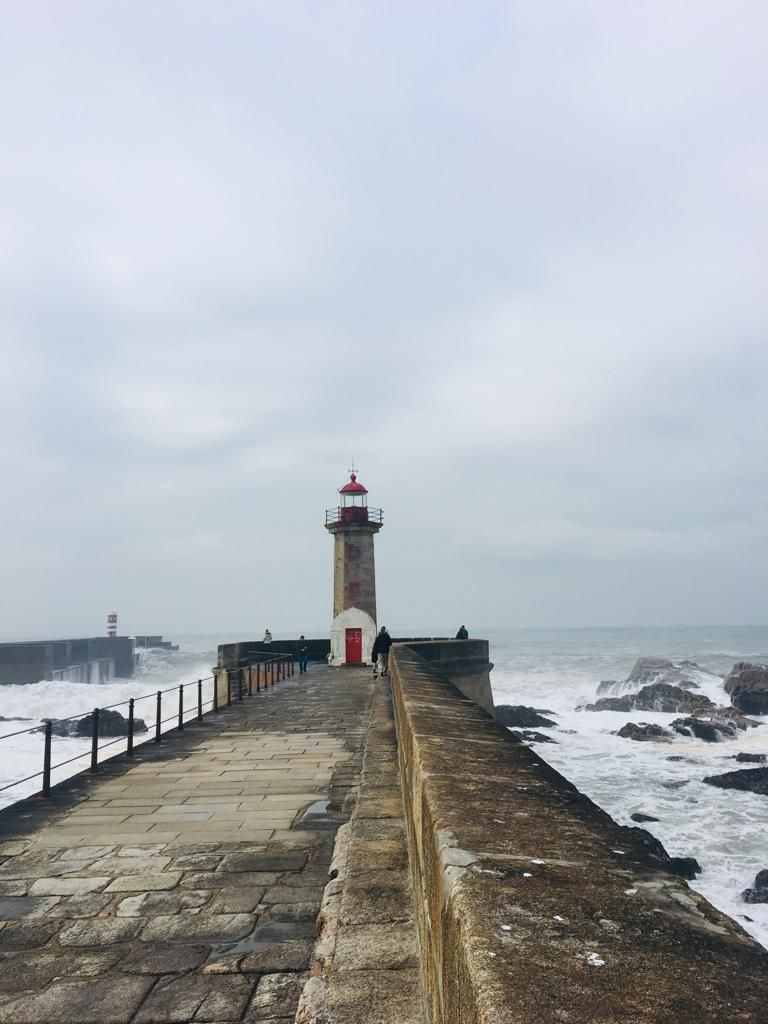 In afternoon at around 15:30 we reached Lisbon though the cheapest flight of my life of only 10 Euro. After visiting almost every big cities in Europe, Lisbon is the most tiring city to walk. It is first of all a big city and literally located on number of hills. One street you walk upward and on next you walk down. But after spending one and half day in Lisbon, I believe our aim to visit Lisbon was only to eat Pasteis de Nata (egg tart) which I think is the national dish (sweet) of Portugal. Because we ate Nata at 4 shops before eating it in Pasteis de Belem who are serving egg tarts since 1837. And you surely can tell the difference between egg tarts from other shops and the one cooked in Pasteis de Belem. After our 1st egg tart experience we went to see Sao Gorge Castle which has an entry ticket of 8.5 Euro and will give scenic view of the city. But if you are not into too much castle things then there is Miradouro de Santo Estevo which can give you the view tantamount to the one from castle. One advice which I can give to roam around the Alfama (old town) of Lisbon is to follow the tracks of Tram 28. This yellow colored tram 28 is one of the most famous attractions in Lisbon and because it is so famous, it becomes crowded and time consuming to get into. While going through this track you will come across all the tourist spots in Lisbon which includes Monastery of Sao Vicente de Fora, Lisbon Cathedral, Terreiro do Paco, Prazeres Cementery and National Pantheon.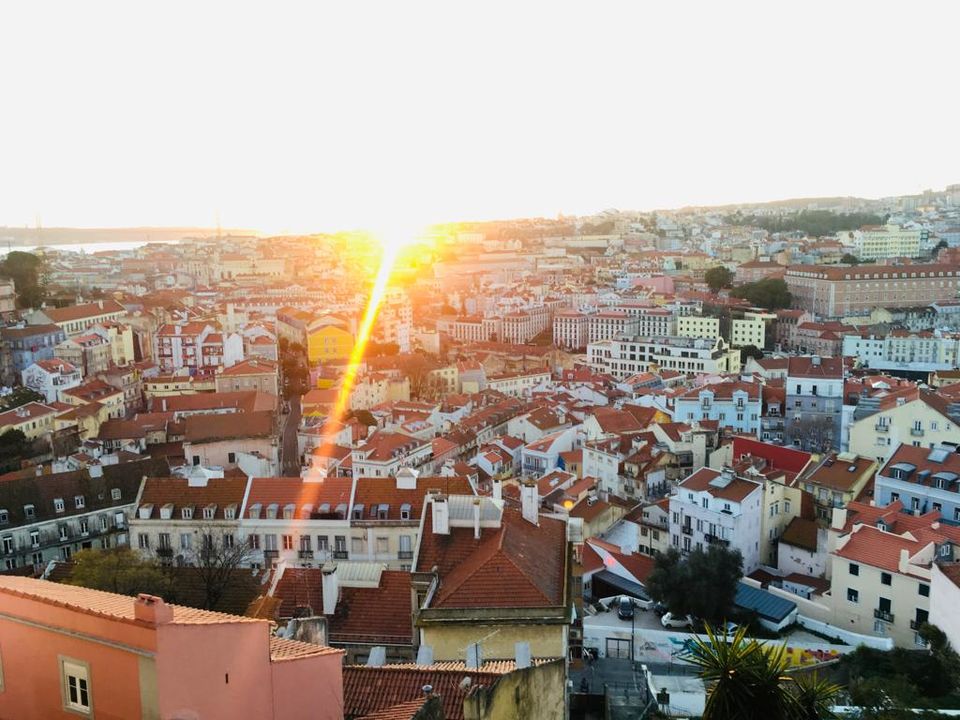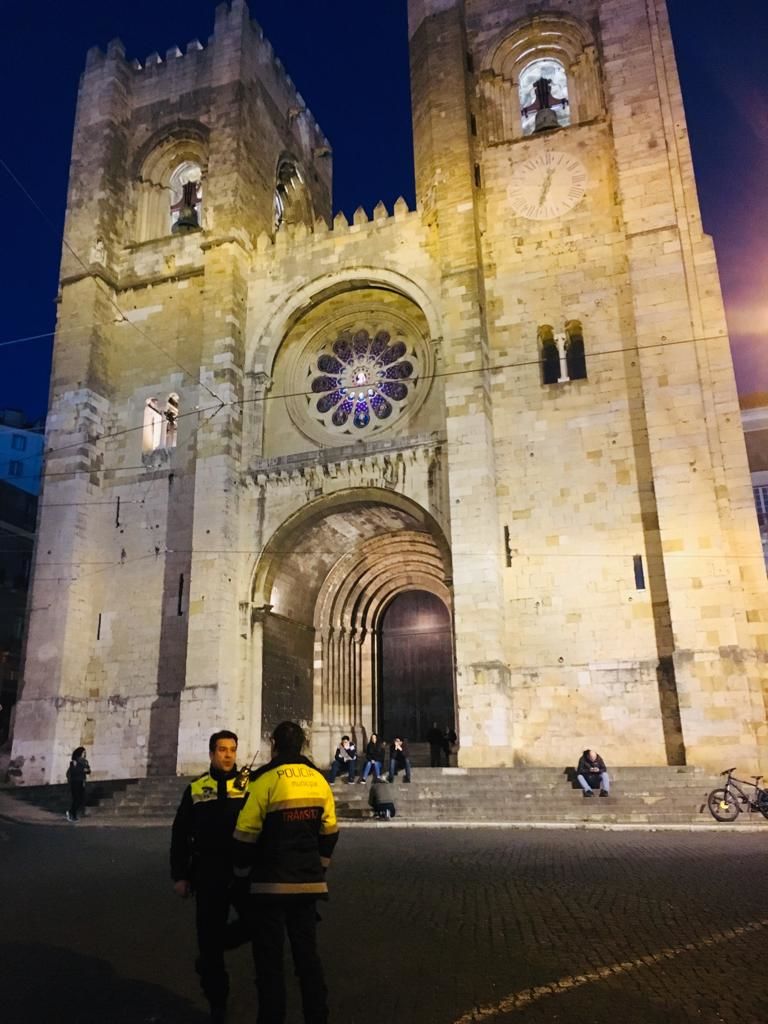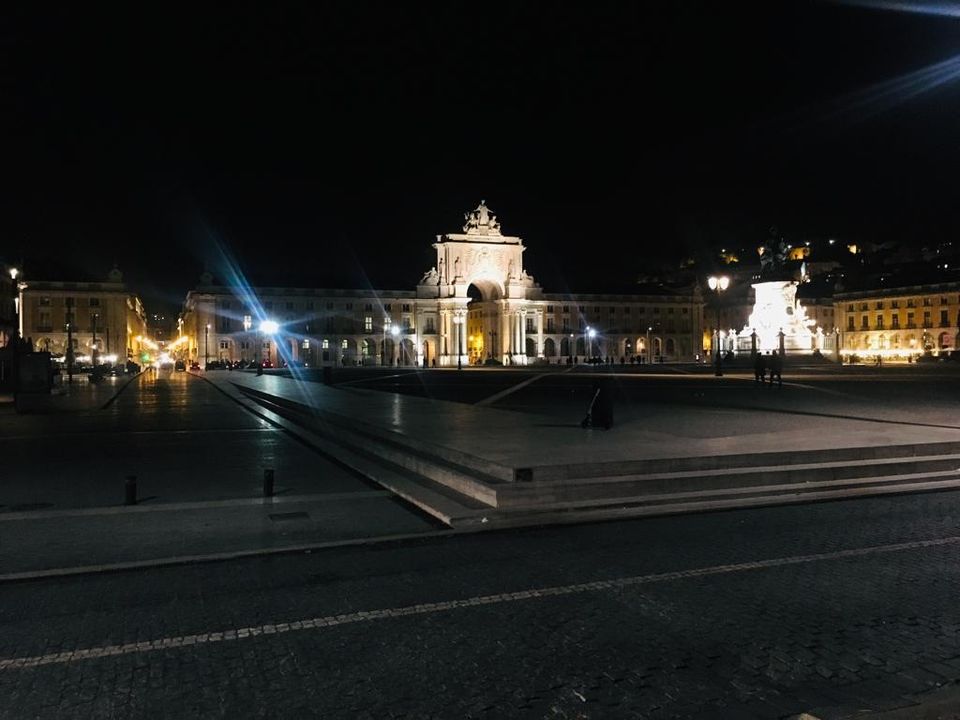 On the last day of our exploration, we went to Sintra early in the morning. Sintra is a one day tour from Lisbon. It will take 45 minutes from the city center of Lisbon. The most ravishing place to visit in Sintra is the red and yellow National Palace of Pena. The view of the palace is breath-taking if you sit at the hill in-front of it. The palace is also famous for its gardens. The second most famous place in Sintra is Quinta da Regaleira. It will take us to the times of Queens and Kings with its romantic structure, surrounded by gardens, caves, lakes and some enigmatic construction. Paco Iniciatico is one of the structure to look for which will remind you of Lazarus pit from Batman: Dark Knight Rises. There are other places like Moorish Castle, Azhenas do Mar which is a small village carved in a cliff facing Atlantic ocean and Cape Roca which is the westernmost point of Europe and the Bear beach near Cape Roca.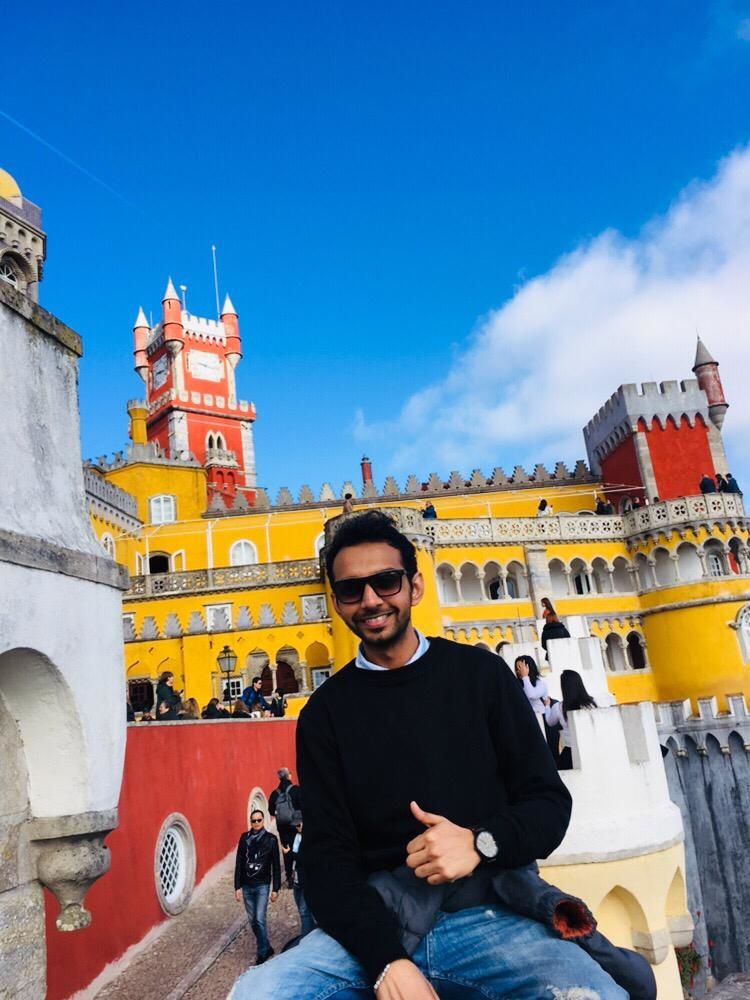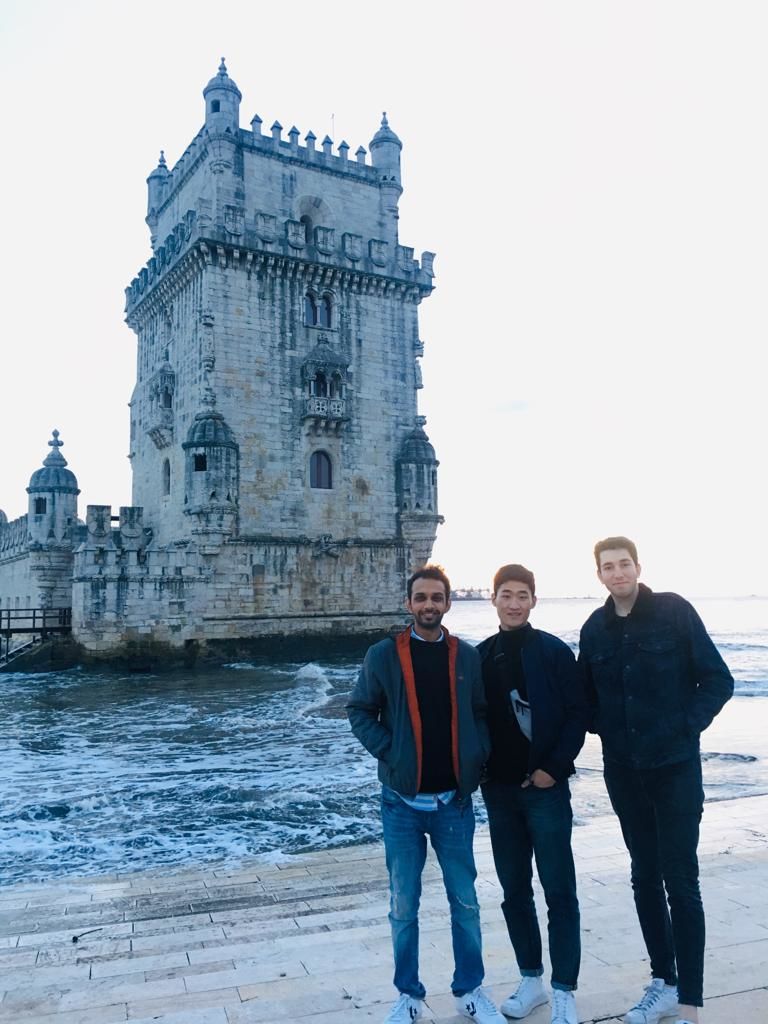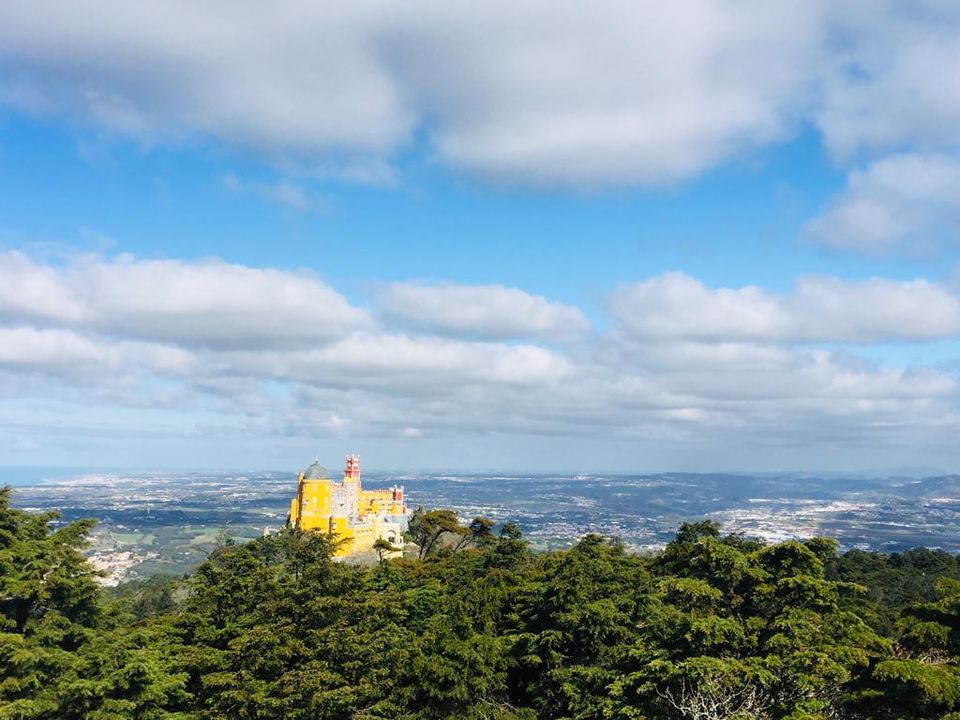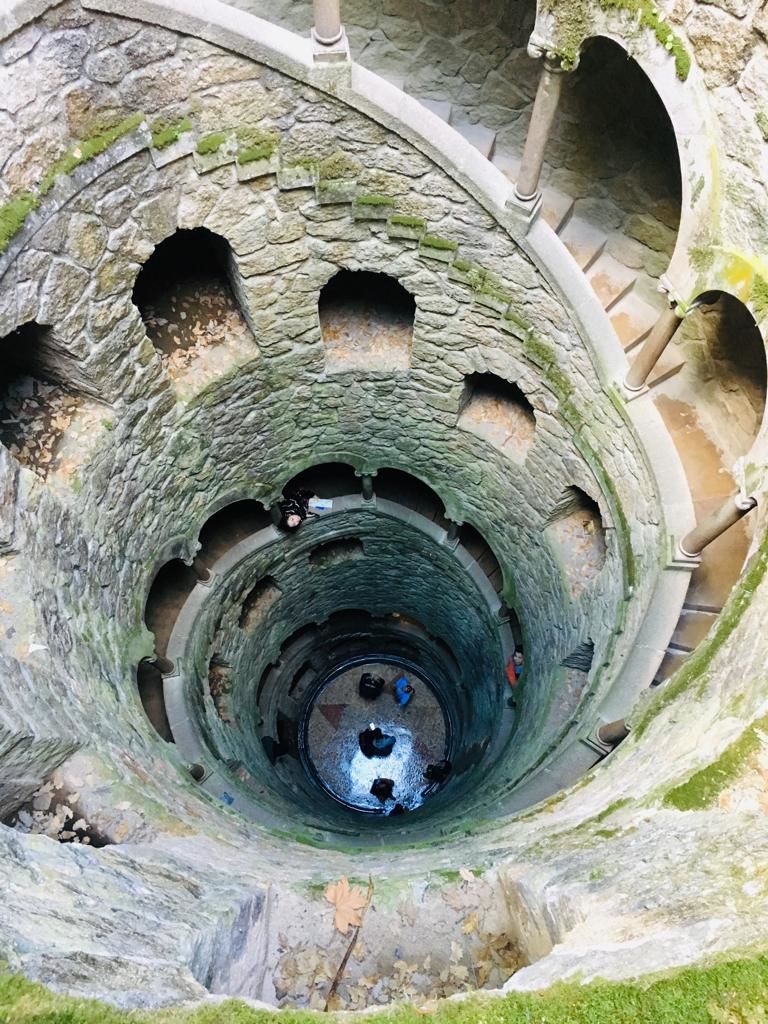 In the way Portugal is famous for its scenic beauty, it is also famous for its party culture. There are two places for a nightlife in Lisbon. Bairro Alto means upper district and Pink street where usually starts at 2 in the morning. So if you end up roaming along the pink street at 12 midnight and found no one then don't get confused because people most probably would be partying in Bairro Alto at that time.
Before leaving Portugal, make sure you try authentic Octopus dish, other sea food at Agua Pela Barba and famous peri peri chicken at Frangasqueira Nacional.