Since the time smartphones burst onto the market, developers have come up with an innumerable range of apps designed to make our lives easier. Travel apps are no less ingenious, but with the number of such applications bulging at the seams, being simply useful is no longer enough. It needs to be quirky and innovative.
Travelling with your dog and need help packing? Need to pee and can't speak Swahili to ask after a toilet? Look no further. These lifesaving add-ons will make your journey smoother and your smartphone smarter.

TripAdvisor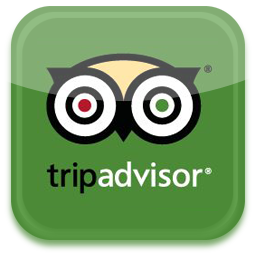 This is the place to find brutally honest reviews of hotels, restaurants and more. Stripped of all the rozy images that travel agencies dole out, this app relies and thrives on a hard-to-please user base. You can touch down in a new city and you'll only be a few clicks away from all the opinions of travellers. The reviews are not paid for by the hotels/restaurants and the pictures are mostly clicked by amateurs, so it is a true representation of what the place you're going to is actually like. Along with providing the address and contact details for establishments, TripAdvisor also has a built-in flight checker. It also lets you save pages for hotels, restaurants and attractions so you can quickly find them again.
Available on iPhone, iPad, Android and Windows phone for free.
Packing Pro
Are you a detail-oriented junkie? Tell Packing Pro where you're going, how long for and who with and it will spit out an extensive 'sample' list of what you might need. It will then split it up into essentials, with separate lists for additional family members, including your Labrador. The app might appear to complicate packing with its various options, including customizing colours and icons, sorting packing lists, importing and exporting them, but you'll just need a little patience to get the hang of it. If you don't want to create your packing list from a sample, you can do so from scratch, from a list you previously created, or 'with expert help'.
Available on iPhone and iPad for $2.99. There's a similar Packing List app for Android users.
Weather Pro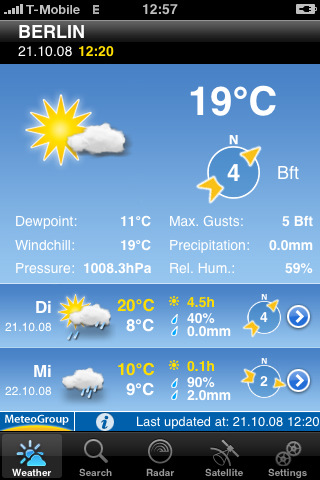 You can't control the weather, but this app will definitely help you prepare for a rainy day. Weather Pro offers weather reports for more than two million geographical locations, feeding in everything from cloud formations and atmospheric pressure to wind speed and humidity, all in extensive detail. The core functions of this app should help you sail smoothly and are easily accessible via 5 main tabs. The most amazing features of Weather Pro include a 3-hourly forecast for one week ahead, a list of your chosen favourite locations, alerts for extreme weather conditions and a global satellite to give you the general weather update in major cities.
A big plus- It is crazily accurate. So, if you're travelling to Delhi on a hot summer in May and it predicts rain, pack your best umbrella despite what the naysayers would have to say about Delhi summers.
Available on iPhone, iPad and Android for $2.99.
Jibbigo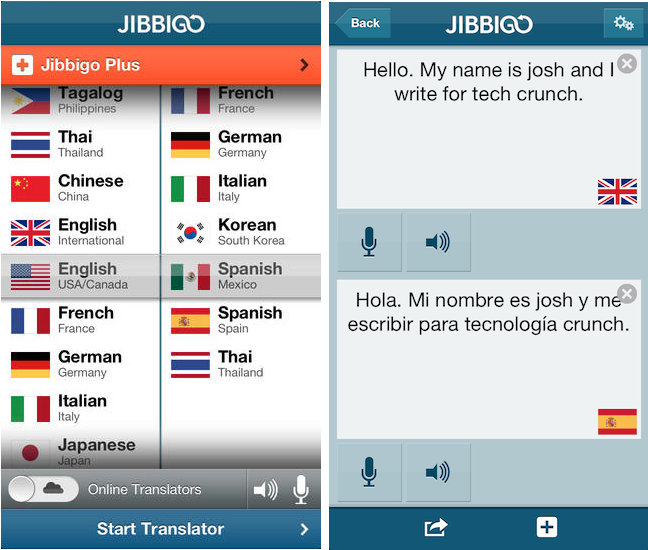 How great would it be if you could understand languages just like Cypher? For the uninitiated, Cypher is the hero from X-Men who has the ability to understand any language, verbal or written. With Jibbingo, all you have to do is select the output language, speak a sentence and it will translate aloud. It's perfect for day-to-day conversations you may have when travelling abroad because its vocabulary can easily manage translations on-the-go. It supports 21 languages from which only a dozen have the speech feature implemented and for the others, translations are shown as text.
Available on Android and Ios devices (free if used online). For offline use, every translator has to be bought within the app with prices starting from $2.99.
Foodspotting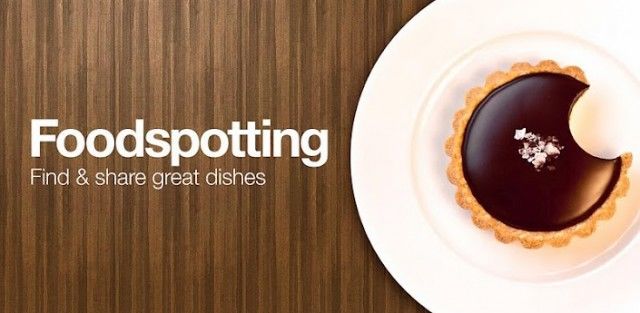 Even in these dire economic times, eating out remains a luxury that very few are willing to give up. And when you are travelling, a taste of the local cuisine is a must. This is where Foodspotting comes in. This app is as simple as it gets - a visual guide to good food and where to find it. Instead of reviewing restaurants, you can recommend dishes and see what other travellers and experts recommend. Because it's about dishes, you can find whatever you're craving, from dosas to donuts and bacon burgers. Foodspotting thrives on food pictures taken by travellers, so deciding where to go and what to get is as simple as browsing images of dishes at restaurants. Uploading your own images is also a breeze.
Available on iPhone, Android and Windows phone for free.
Tripoto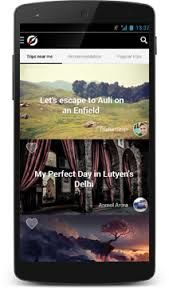 Who can resist a good travel story, especially when there are thousands of them from across the globe.
This is what Tripoto does. This crowd-sourced platform not only collates personal travel itineraries, but also features some of the best travel blogs.
Each story maps every single destination, along with the content and pictures. You can connect with like-minded travellers and get personal accounts of their journey before you decide to take off to an unknown destination. Trips are also categorised based on your likes and dislikes. Tripoto has curated content for the adrenaline junkie, museum lover, wildlife enthusiast, and many more. 
Available on iOS and Android for free.
Do you have other quirky suggestions? Let me know on Tripoto.