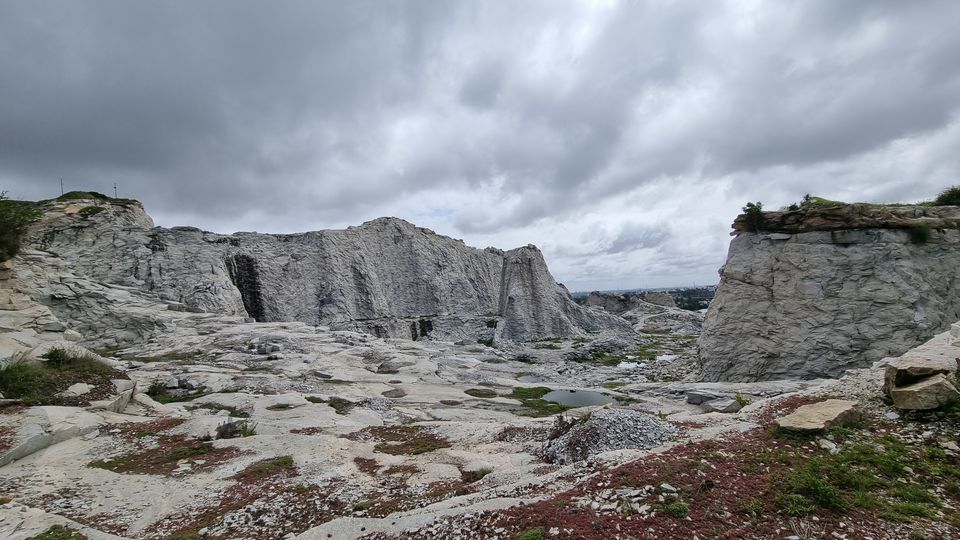 Join me on this trip, as I take you to a place that is bewitchingly beautiful with a stunning white rock landscape that makes you feel you are in a different zone. To balance it out, I also take you on a nice hike by the side of a calm lake. Put your seatbelts on
5 Reasons to visit this place!
1) Spot beautiful flowers and water Lily's in the pond near the hiking spot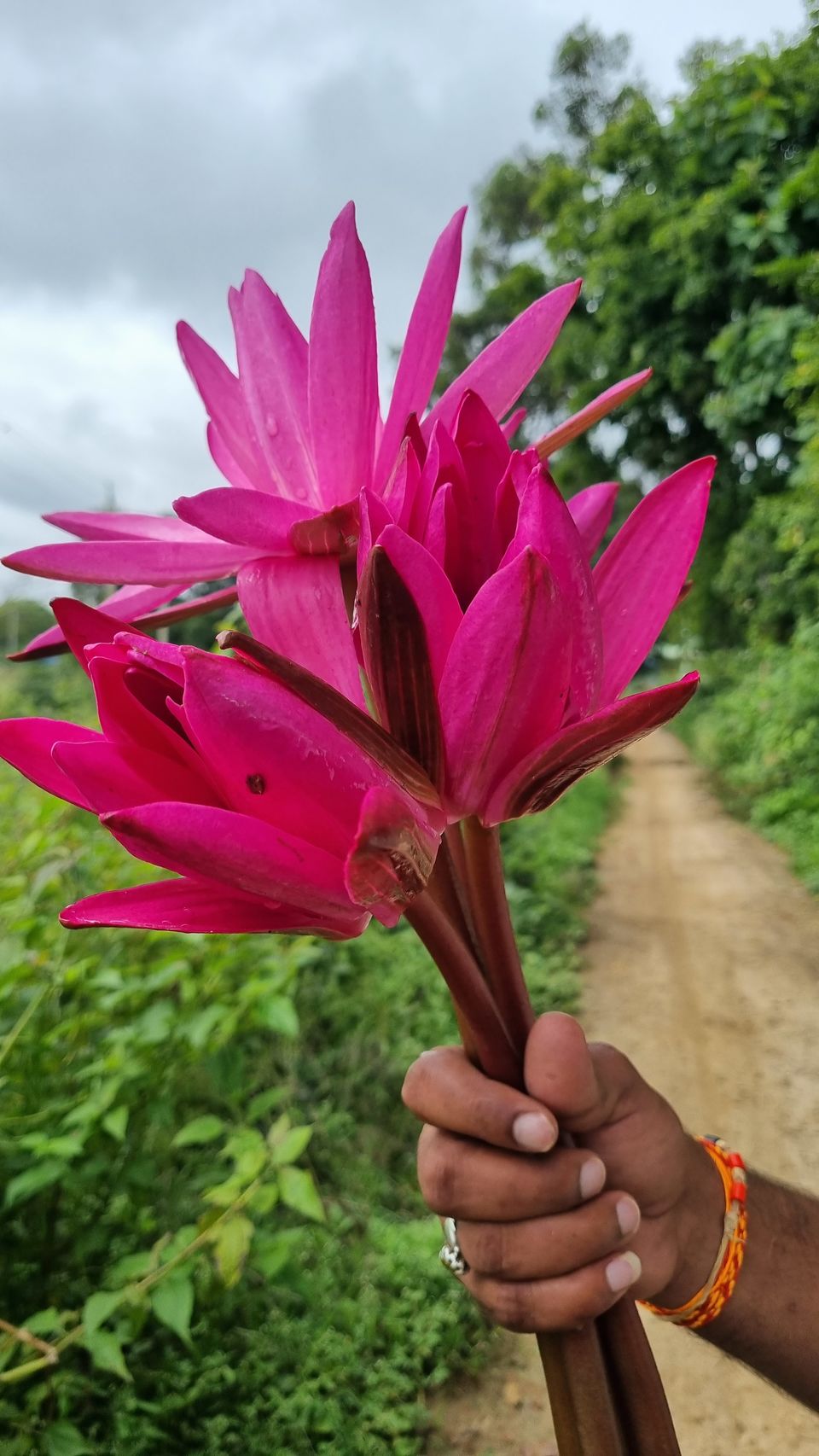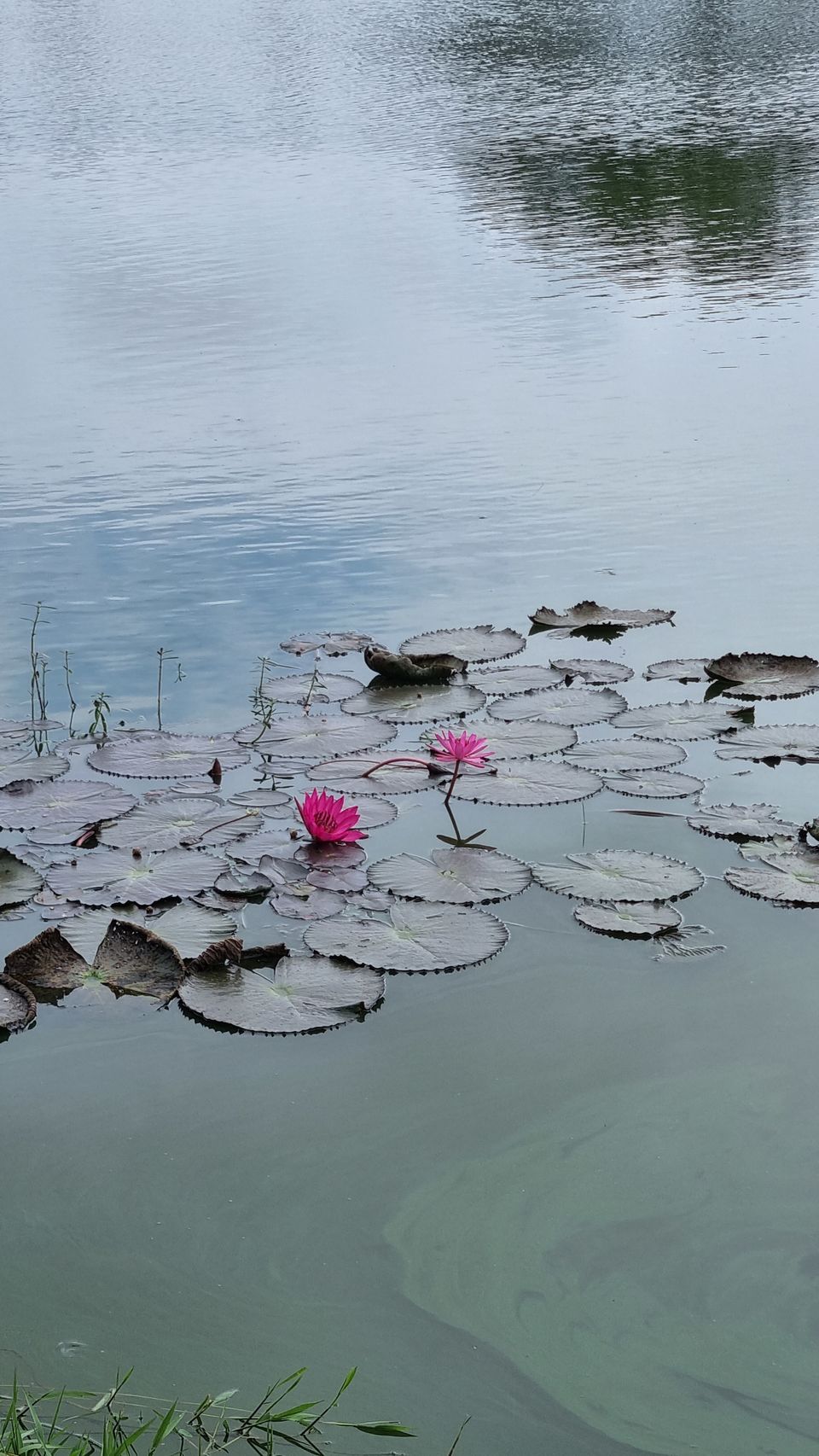 2) Immerse yourself in the surrounding greens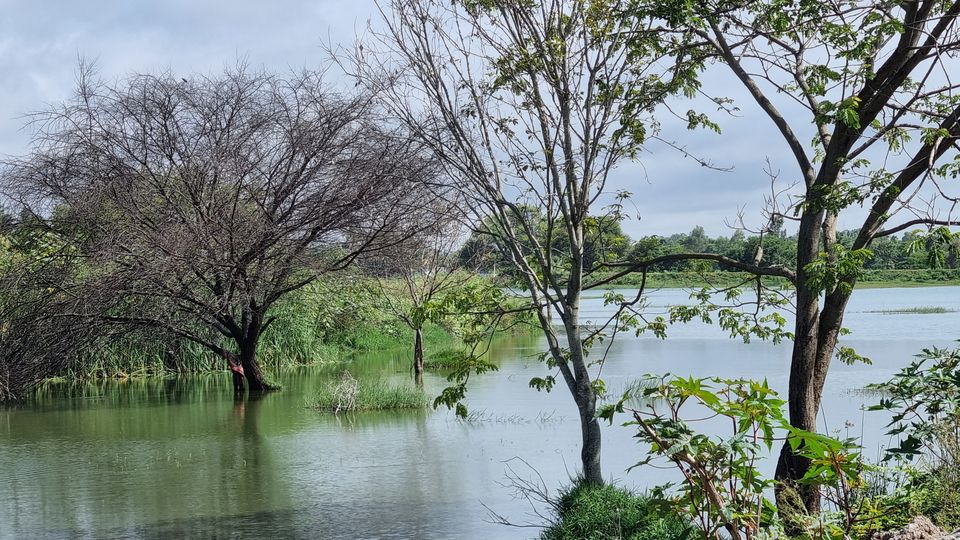 3) Amazing Landscapes to stare at
This was a mountain called Sadarahalli. This has been used by quarrying/illegal mining and the mountain has been broken by humans for selfish greed to arrive at this state. Unfortunate as it is, the landscape still provides a great break from the mundane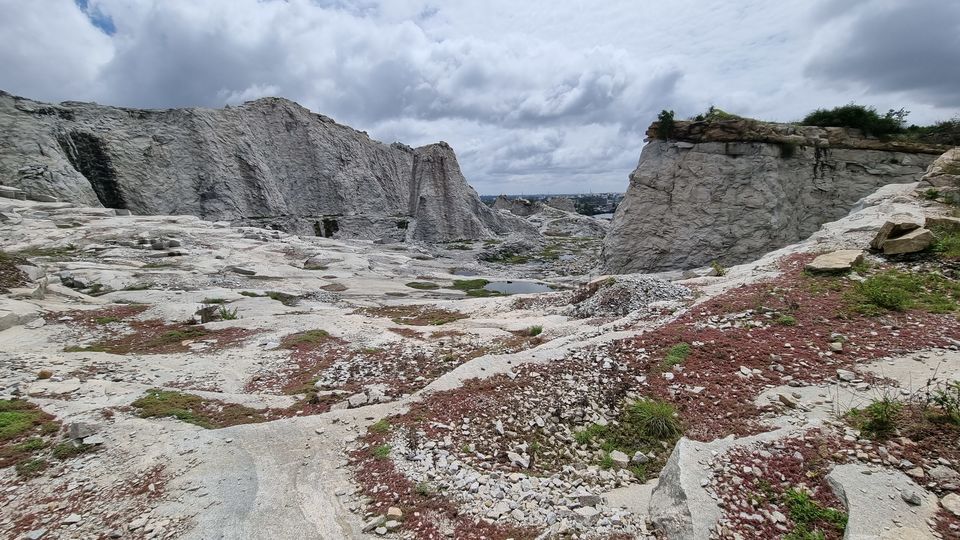 4) Good hike along the lake to get the kids curious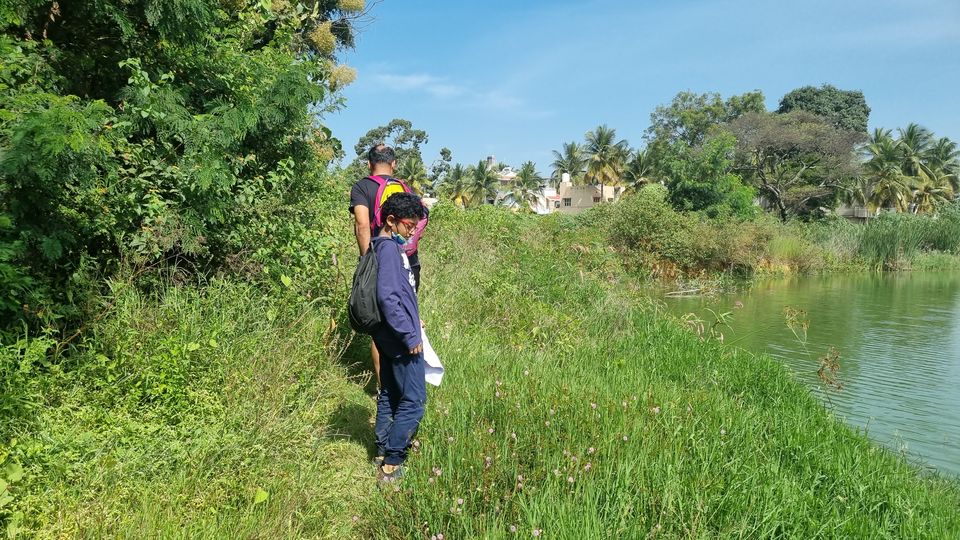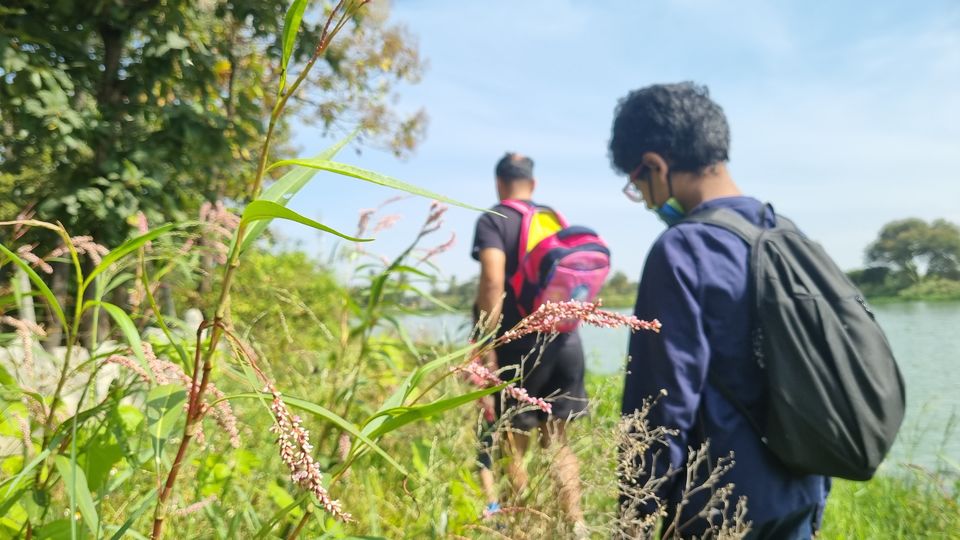 5) Good point for kids to start a minor ascent trek (10-12 mins) to get to the top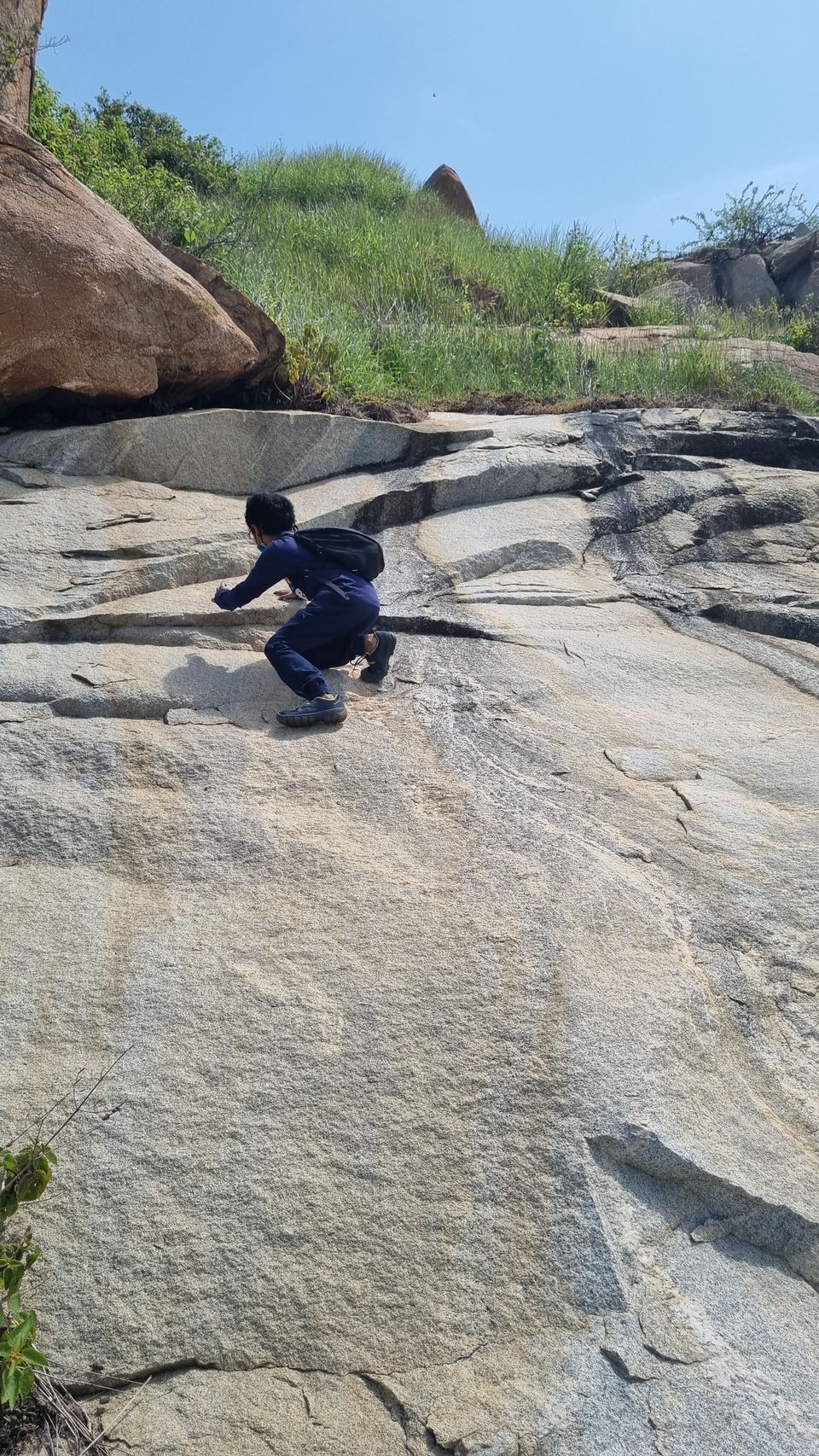 Its amazing what you discover, if you are a little curious. A friend of mine keeps travelling to the bangalore airport, and told me that he saw a little hill in the distance with ash colored rocks. He said it might be worth exploring. We went around a few wrong turns in the village and it was an hour, before we arrived at the rocky hill. The landscape was so surreal. White and Grey, and an overcast day makes it look even more surreal with dark clouds adding contrast to the scene.
We discovered a calm lake around a lot of green paths near the hills. Some Water Lillies, a 'parisal' (small boat) to navigate the waterbodies by a local who sells fishes, a path amidst the bushes that leads to the hill alongside a temple. It looked out of the world, when we first saw it. Civilisation was just next door, but it had not spoilt much of this place
We did a recce of the place, the safety aspects. Our kids needed a place for a half day outing devoid of people, amidst nature for company. We brought our kids and hiked the ascent with them. This is that journey of that experience
Right next to these barren white hills (called as Hanuman's Ash Rocks) is a little solitude of greens adjoining a calm little lake.
Q) How far is it?
A) On the way to the airport, opposite an A2B at Jakkur
Q) Ideal for?
A) If you are looking for a non-crowded place by a lake and stunning landscape, this place could be fun. If you want to take kids on a picnic outing with a moderate hike/ascent, this could be a good place to start.If you are solo, this is a great place for some solitude
Q) Is it safe to swim in the quarry?
A) Never swim in an un-monitored quarry, if there is a pool of rain water. It may have sharp rocks and may be very deep and could lead to drowning in an unmonitored place. If you still want to swim, ask the locals who live at the edge of the quarry. Do not please consume alcohol and litter the place. This is already a place that was a hill and has been ecologically degraded by breaking it for quarrying/mining purposes and that has led to the current landscape.
Q) When is a good time to go?
A) The heat on the rocks by 10 am can get tough, so its ideal to plan this around sunrise and sunset, when the sun's fury is not as much. Given its Bangalore, most times the sun's hiding between the clouds.
Q) What is an ideal plan to get here, and what should I pack?
A) Get here by 630 am. Carry water/juice and some chocolates. You would need a shoe with good grip. Minor ascent is there. Breakfast nearby can be done at A2B which is just across the highway. There is no time restriction as its not a gated entry.
Q) Which part of Bangalore is this closeby for?
A) If you live in Hebbal, Jakkur, Malleswaram, Yelahanka or on the way to the airport, this place should be within 20 mins of your place
If it sounds interesting, and you need more help on how the place looks visually, you can help yourself here at https://youtu.be/0jgez1k0M1M