Unlimited Food + Unlimited Drinks + Bangalore = Incredible Sunday Brunch Buffets.
Bangalore peeps have the perfect antidote to the weekend hangover and a delicious excuse to get out of bed on a groggy Sunday morning. The garden city's flourishing beer-gardens, gastropubs and cafes are every reason to let the afterparty spill on to the late lunch hours of every Sunday.
From trendy rooftop watering-holes to poolside cocktail-bars, here's a lowdown on the best Sunday brunch buffets in Indiranagar, Kormangala and MG Road area. Time to eat and drink your hangover away.
*All prices include unlimited alcohol ;)
Sunday Buffet Brunches in Indiranagar
Indiranagar has some of the most interesting options for brunch buffets in Bangalore. Here are a couple -

This rooftop beach-party is complete with shishas and tropical cocktails. The brunch is an exotic affair of Hawaiian delicacies and indulgences. Think Mai Tais and coconuts, think Mai Tais in coconuts. And lots of pineapple.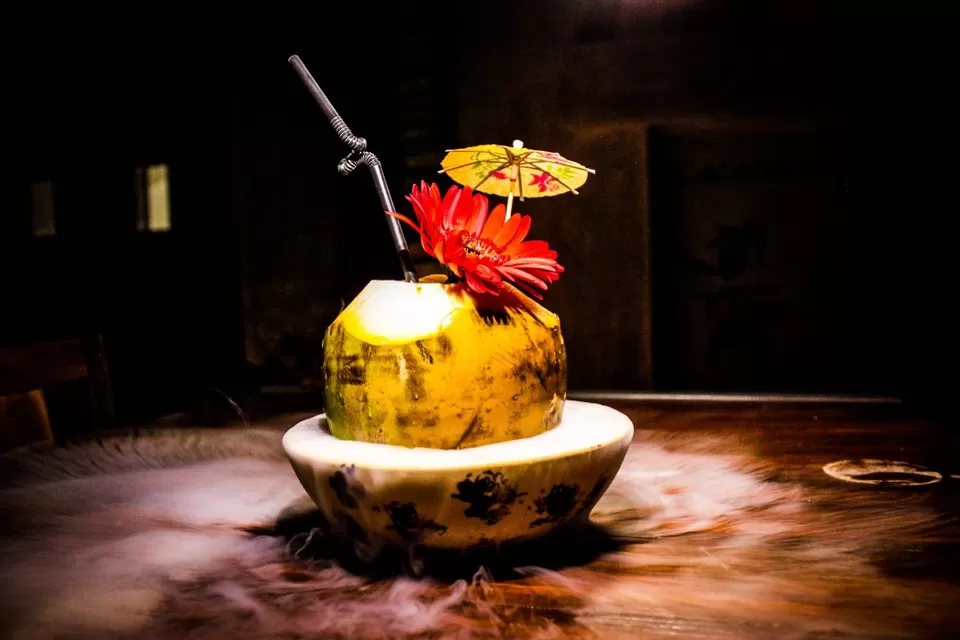 Price: Rs. 1699 per person (includes taxes)
When: 1 PM - 5 PM.
Address: No. 840/1, 100 Feet Road, Metro Pillar 56 & 57, Indiranagar. Contact: 080 3951 5401
No list of Sunday Brunch Buffets in Bangalore is complete without the mentioning lavish Mediterranean brunch at 100 ft Boutique and Restaurant. The Sangrias are amazing in this cozy little spot, which often has a live-band on Sundays.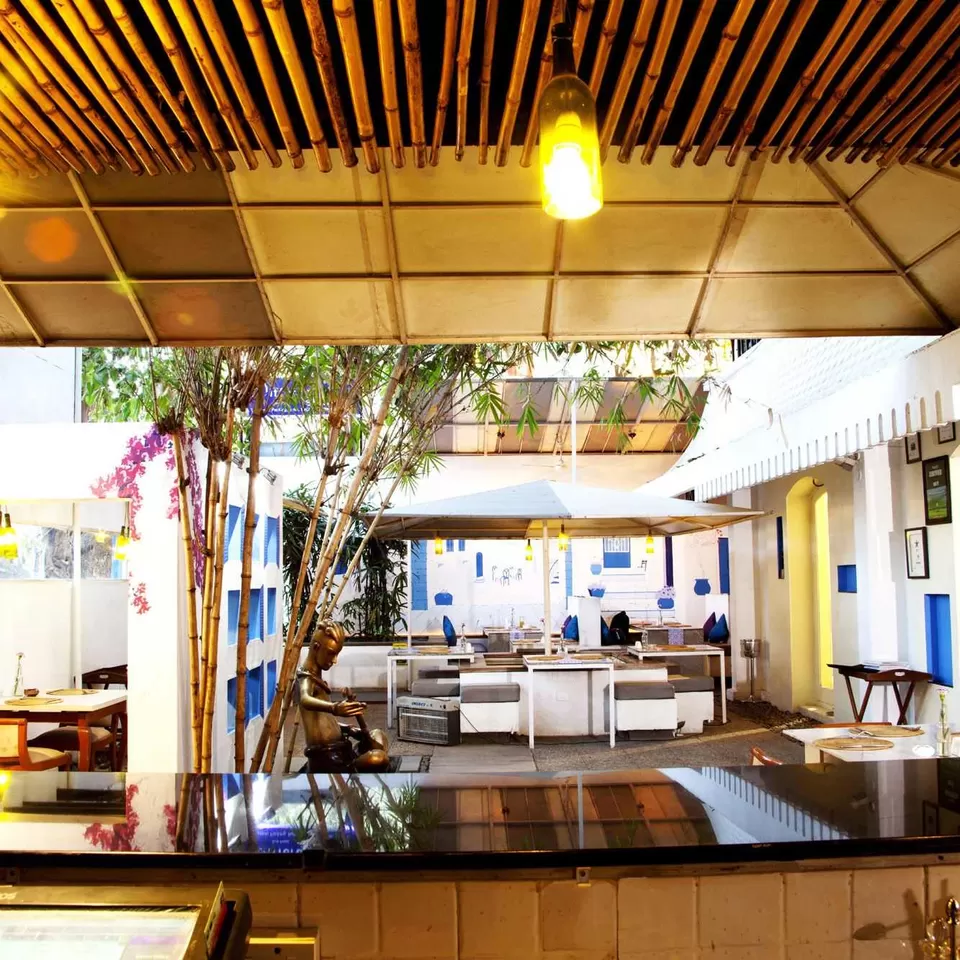 Price: Rs 1234 per person, excluding taxes
When: 12 PM – 4 PM
Address: 777/i, 100th Feet Rd, HAL 2nd Stage, Indira Nagar Contact: 080 4965 2632
Sunday Buffet Brunches in Koramangala
Koramangala has its fair share of buffet brunches as well. Here's a couple of awesome ones -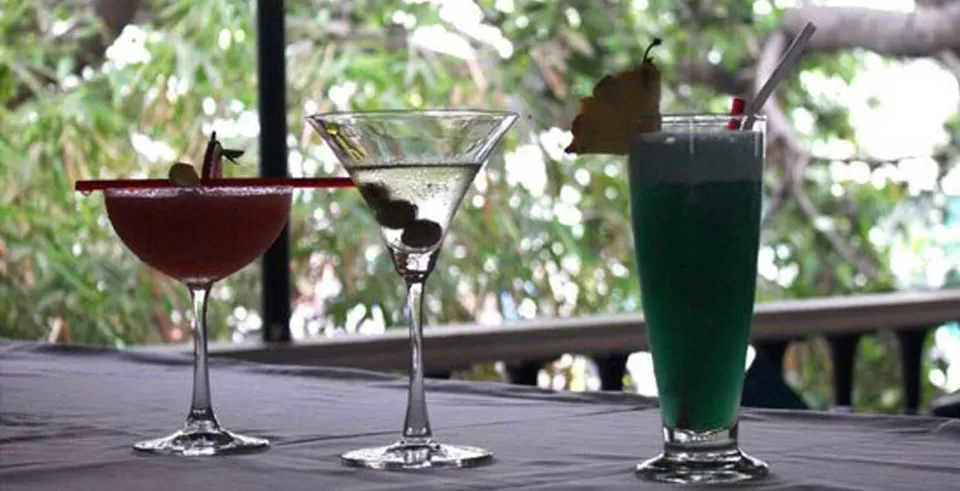 Some fresh juice can do wonders for your hangover. If you are looking to make up for your night of debauchery with a guilt-free buffet, this is where you go in Bangalore for your Sunday brunch. Don't worry, all of this wholesome fare comes served with Sula wine to wash it all down.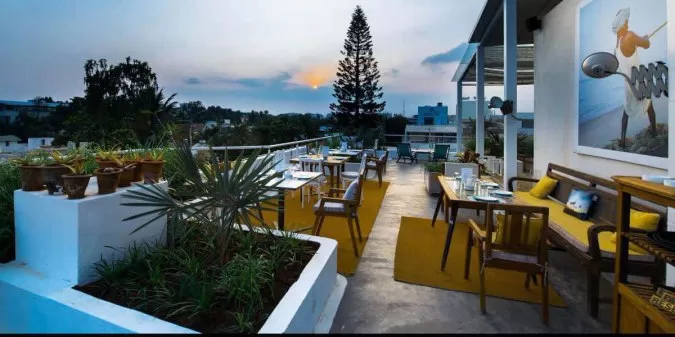 Price: Rs 1900 , excluding taxes
Timings: 12.00 noon – 4.00 pm
Address: 136, Above Gold's Gym, 1st Cross, 5th Block, Koramangala, Bangalore. Contact: 080 65305666, 080 25533369
Hearty Italian
Indulge in Koramangala's take on contemporary Italian cuisine, all-inclusive. Here's where the best plates of unlimited pasta are served on a Sunday morning in Bengaluru.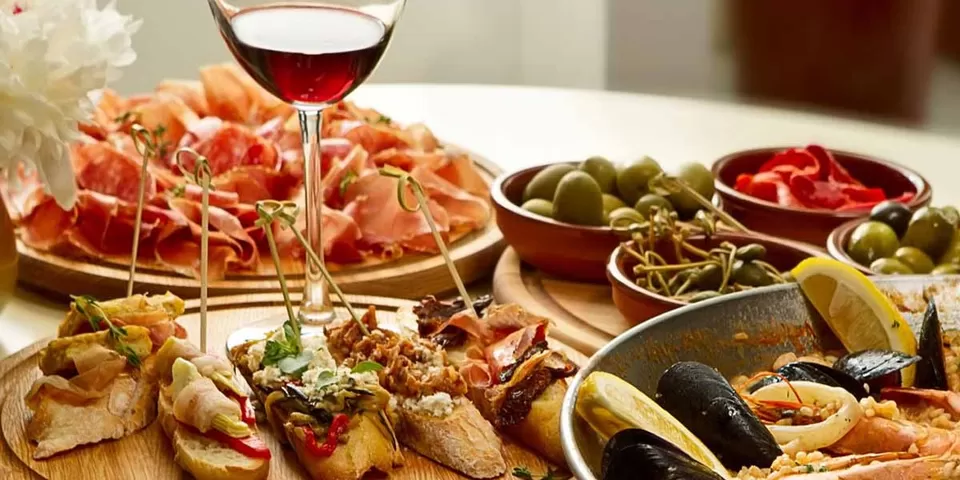 Price: Rs 1300 per person, excluding taxes
When: 12 PM – 3.30 PM
Address: 152, 1st Cross 1st Block near Bandhan Bank and State Bank of India, 1st Block Koramangala Contact: 080 3951 3488
Sunday Buffet Brunches near MG Road
MG Road has the highest concentration of places offering an unlimited brunch option. Here's three of the most popular options.
A Poolside Gluttony Fest At Bangalore Brew Works
They had me at 'poolside buffet'.
Bangalore Brew Works is one of Bangalore's most popular microbreweries and transforms to a poolside grub fiesta on Sundays. Their buffet is an endless feast of kebabs, biryanis, roasts, pizzas and pastas, and a bottomless supply of craft beer and cocktails to wash it all down.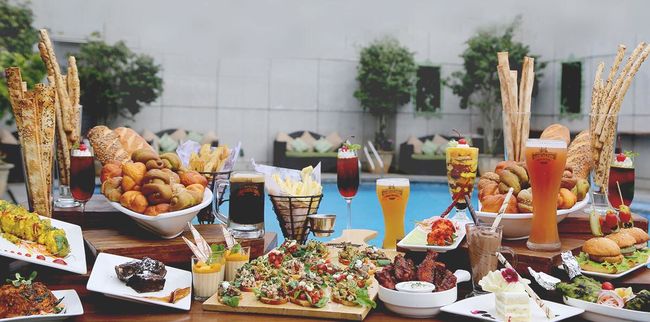 Price:Rs 1700, excluding taxes
When: 12 PM - 4 PM.
Address: 10th Floor , Prestige Towers, Residency Rd, Shanthala Nagar, Bengaluru, Karnataka 560025 Phone: 080 2222 5581
Unlimited Mediterranean Food At Olive Beach
Their buffets are priced per couple, which is a bit weird, but you can't go wrong with an unlimited Mezze platter. Dressed in a distinctly sunny, Mediterranean vibe, this is the perfect place to wine and dine your heart out.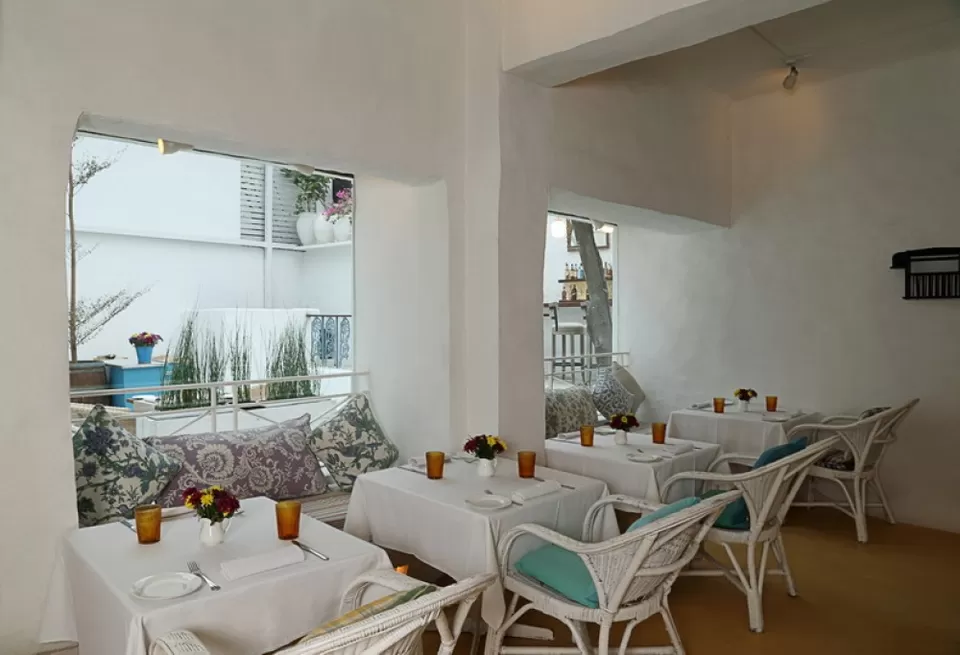 When: 12 pm - 4pm
Price: INR 2400 per couple (excluding taxes)
Address: 16, Wood Street, Ashok Nagar, Bengaluru Contact: 080 41128400
Pancakes & Bloody Marys At The Glass House
Classic breakfast, great coffee and free-flowing cocktails. The Glass House is arguably the city's most popular brunch hangout. Their brunch menu is extensive, featuring continental favourites, with a sprinkling of contemporary fare and killer cocktails.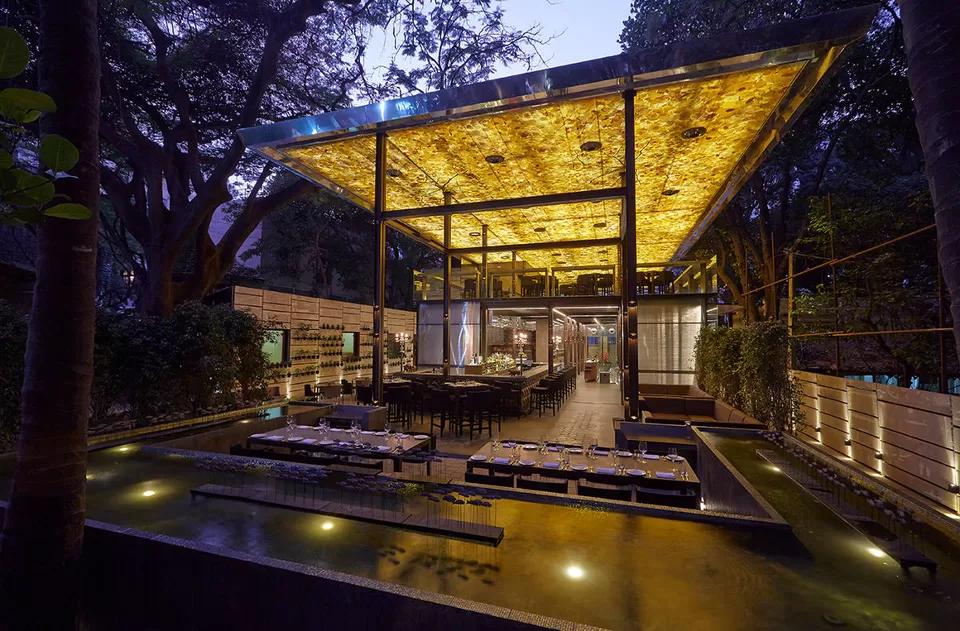 Price: Rs 1,550 per person, excluding taxes
When: 12.30pm-4pm
Address: Shop No. 25/2, Lavelle Road, Contact: 080 64518888
Other honorary mentions: Big Brewsky, Shiro and Buff Buffet Buff.
Have you ever tried any of these restaurants? Let me know what do you think of this list in the comment section below.
Happy Brunching!
Frequent searches leading to this page:-
brunch places in bangalore, brunch buffet in bangalore, best places for sunday brunch in bangalore, sunday brunch bangalore with pool, weekend getaways from bangalore