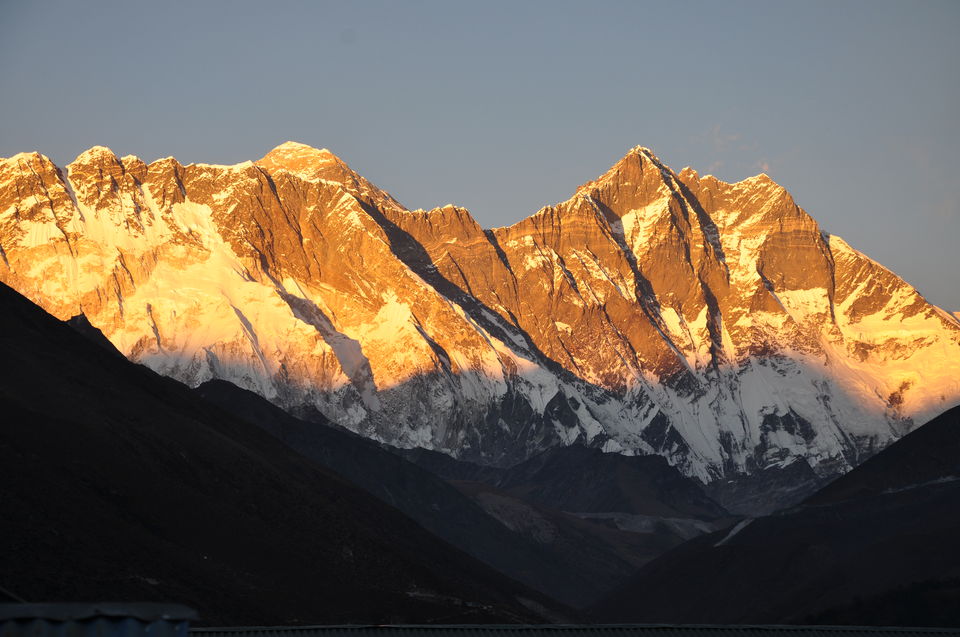 Want to have complete interaction with nature but don't know where to go? Well, your search ends here! Abundantly rich in natural resources, visually pleasing mountains, and rich cultural heritage is what awaits in Nepal. For those unfamiliar with Nepal, it is a landlocked country sandwiched between two giant nations in the world- India, and China. Collectively, the country is famous for housing the world's tallest mountain- Mt. Everest. However, the country is beyond jagged snow-capped peaks. Here's a compilation of 5 reasons to put Nepal on your travel list to learn more about the country.
1. Incredible culture and heritage grounds
Nepal flaunts one of a kind artistic skillset. Intricate designs woven in the woods and metals used in the historical landmarks are incredible to observe. Moreover, the country appreciates every religion, but the origin of the two oldest religions- Hinduism and Buddhism connects with Nepal. Thus, many ancient foundations are influenced by deep religious faiths. The country also magnificently houses hundreds of different ethnic groups having unique cultures and traditions. Henceforth, Nepal is a melting pot of cultures and traditions.
Go on a trekking venture in the Himalayas.
Home to most of the tallest mountain peaks globally, Nepal offers a myriad of trekking destinations. Nepal is the go-to destination to admire mountain beauty with the numerous trails to explore and unimaginable beauty to witness. With trekking destinations like Everest Base Camp, which promises awe-inspiring experiences, Nepal has many destinations like EBC to explore and walk on. Each mountain trail ensures a chance to experience the unique and heartwarming cultures and traditions of Nepal.
3. Heart shaking adventure sports
Nepal's landscape is truly one of a kind for people who seek spine-chilling experiences. From sky diving to jumping off from a bridge, everything is possible. Nepal, likewise being a mountainous country, most daring activities- mountain climbing is one of the everyday things to do in Nepal. Beyond extreme adventure sports, quick and exciting activities like paragliding, zip-lining, canoeing are few other thrilling adventure sports to try on. Overall, from soft to exhilarating experiences, one could quickly quench their thirst for heart-shaking experiences. Likewise, if juggling with water rapids is your forte, then white water rafting will appease your wishes.
4. Terrific destination to experience the rich biodiversity
Seemingly nature is what intrigues most of us. How we are coexisting with species so different from us yet so close. But with a busy life, people don't seem to find time to enjoy the pleasures of Mother Nature. On that note, for people looking to unwind, Nepal's tropical terrains are simply the best place. Nepal's jungles are home to various fascinating wild creatures. Thus, nature lovers or enthusiasts can access jungles' trails through thrilling activities like nature walk, jeep safari or canoe ride. While weaving the way through the jungle, make sure to spot wild animals in their natural habitat. Overall, revive your energy by exploring the rich biodiversity of Nepal.
5. Exciting and crazy festival and cultures of Nepal
Every region of Nepal has a wide assortment of customs and festivals. With a wide variety, one can expect to divulge in various festivities and traditions. Street festivals, also known as Jatras being one of the intriguing aspects of Nepal, are amusing and unique things to experience while in Nepal. Similarly, with diverse ethnic groups, Nepal observes vast festivities, which are unique on their own accord. Thus, while traversing different parts of Nepal, one can encounter several extravagant festivals and rituals honoring various Hindu deities. These street festivals are chaotic, busy, and massive but fill with spiritual energy. Thus, to witness something totally unexpected and unique, do put Nepal on your travel list and make sure to participate in the crazy festivals of Nepal.
Last Words
Besides this impressive list, there are far more fascinating things that will surely make you eager to visit Nepal. Nevertheless, these are highly loved activities that articulate the delights of Nepal. Overall, if any of these reasons pique your interest, you can contact Nepal Hiking Team, a renowned and trustworthy travel operator, for professional advice. They will assist you in making an unforgettable journey in Nepal.