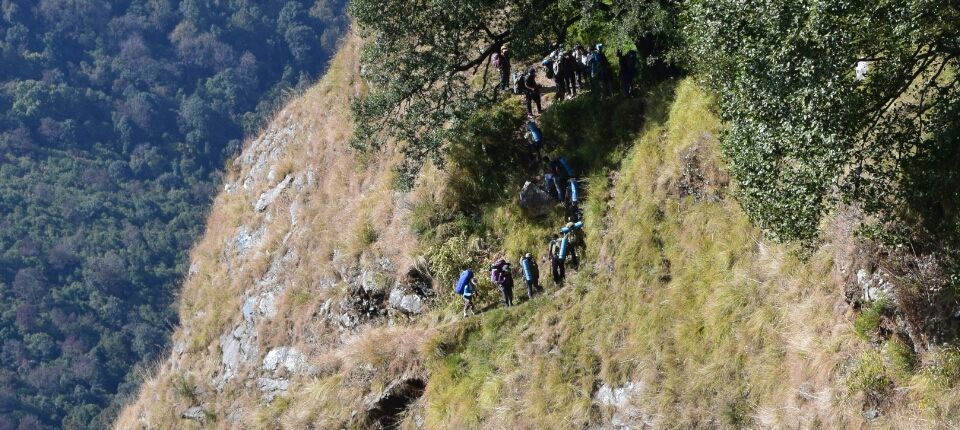 Base Camp to Kuari -
It was really a happy feeling the moment I reached the base camp. We all were a bunch of working class who never really had such an experience.
We all were first acclimatized with the conditions of a high altitude region with some team building activities to actually make us realize, what is required to be at the top of 12000 fts.
I was expecting the journey to be a hand full of surprises and the first one weighing 15 kgs came on our shoulders and we started the journey.
I was all motivated and was living each step that I took. Another pleasant surprise came with a news that the first lady everester Bachendri Pal will also be a part of this summit.
As we were moving up, the mesmerising views of nature and fresh air took all the tiredness away and we reached our day 1 destination, Kuari.
The first site of this place was so picturesque that it felt like I am looking at an abstract wallpaper. It was a plain land in the centre of a forest. I remember one of my favourite childhood TV series 'teletubbies' and how I always wanted to be in that teletubbies world.
It took a lot of time to cook food due to the weather conditions but at the end it was all worth it. It made me realise the value of good food, after eating the food that I cooked.
The best part was going to the tent with your three best buddies and sharing the day's experience with temperature dropping each second.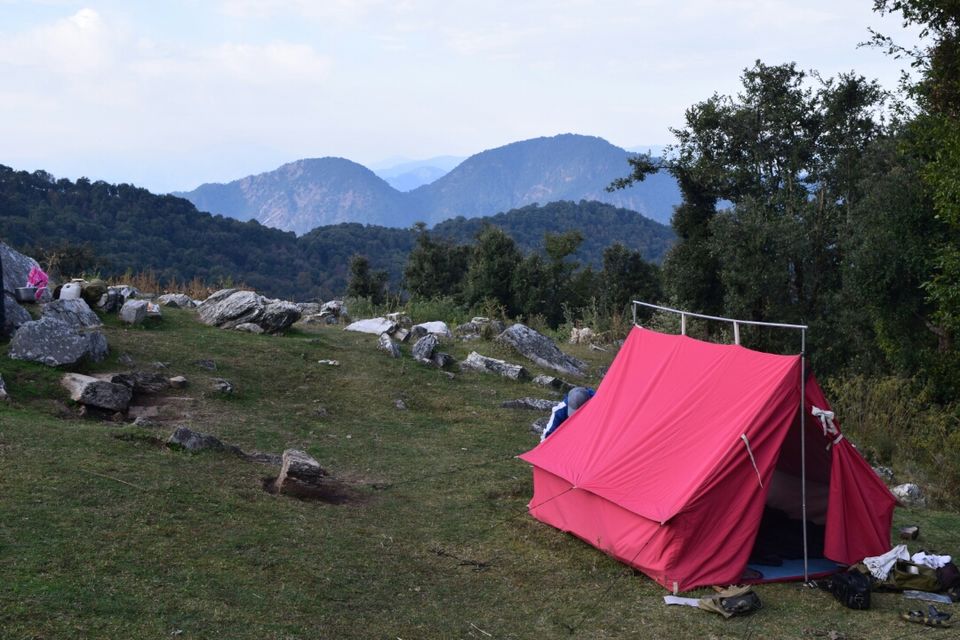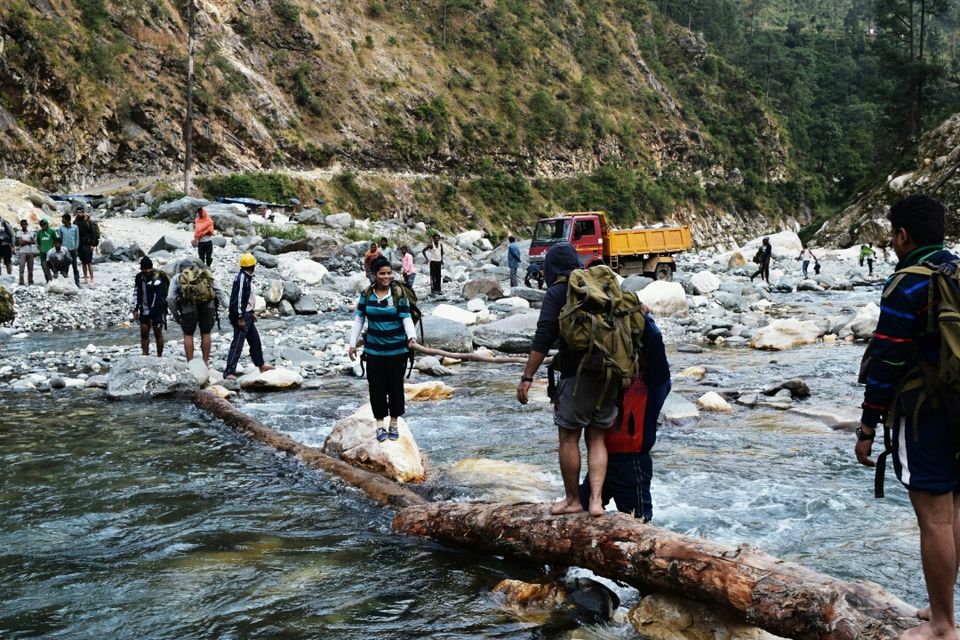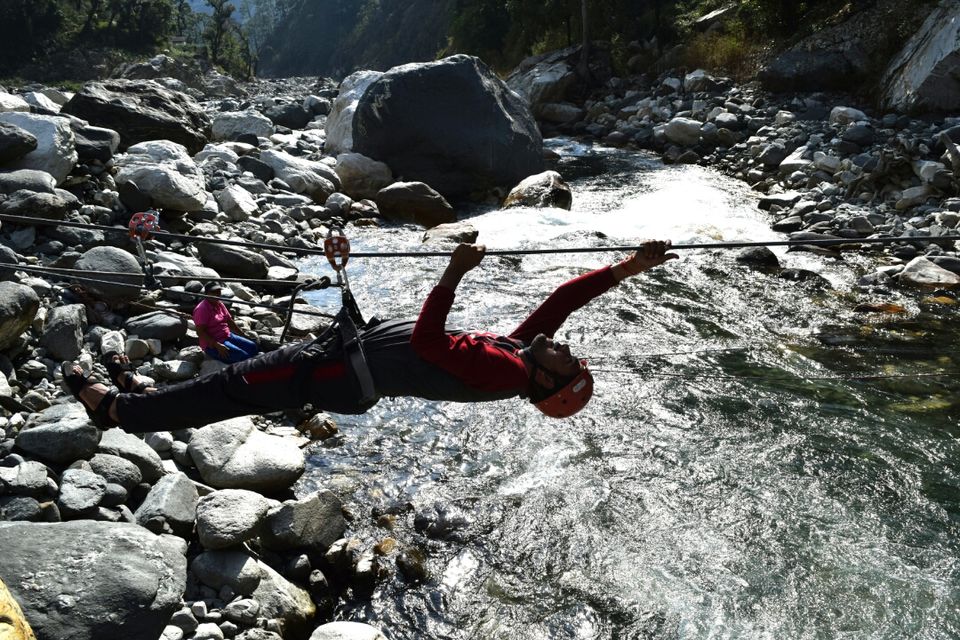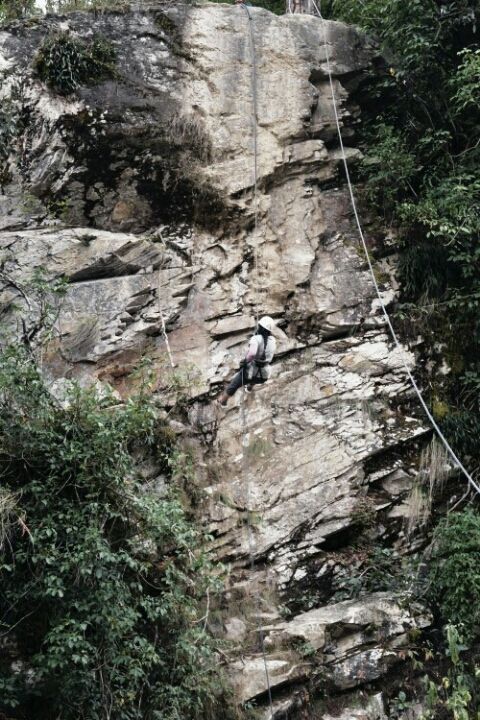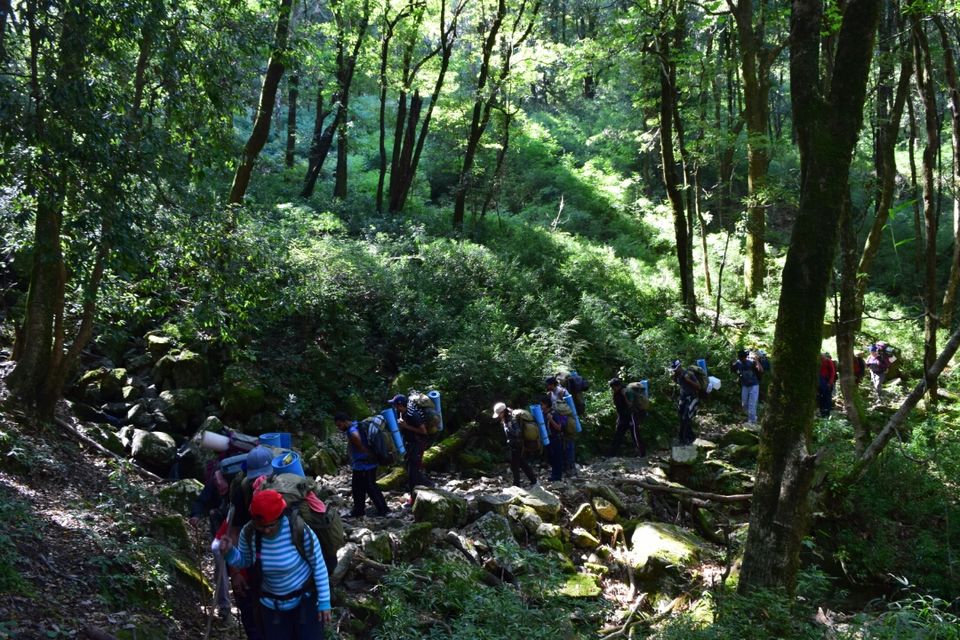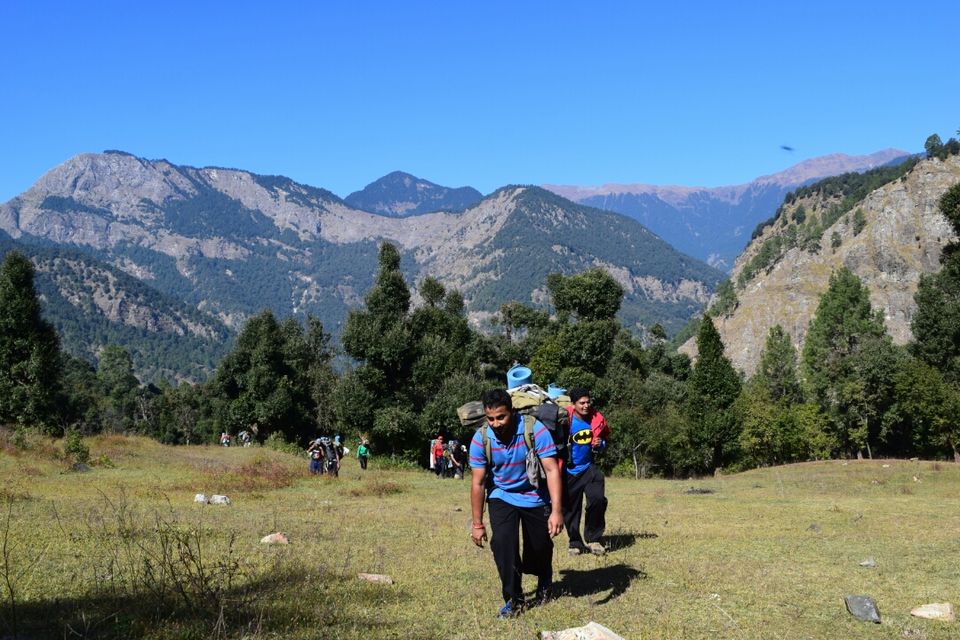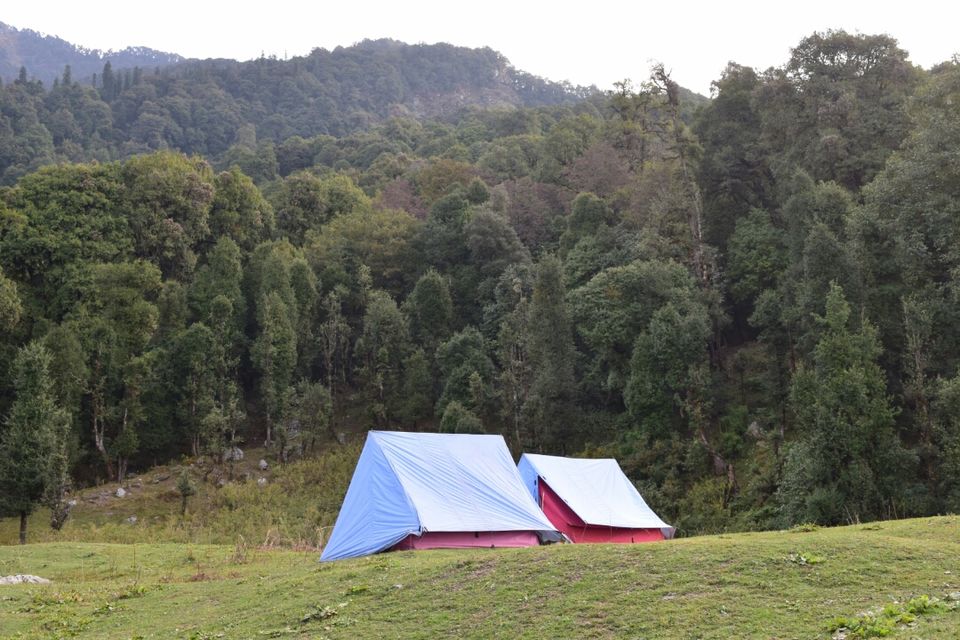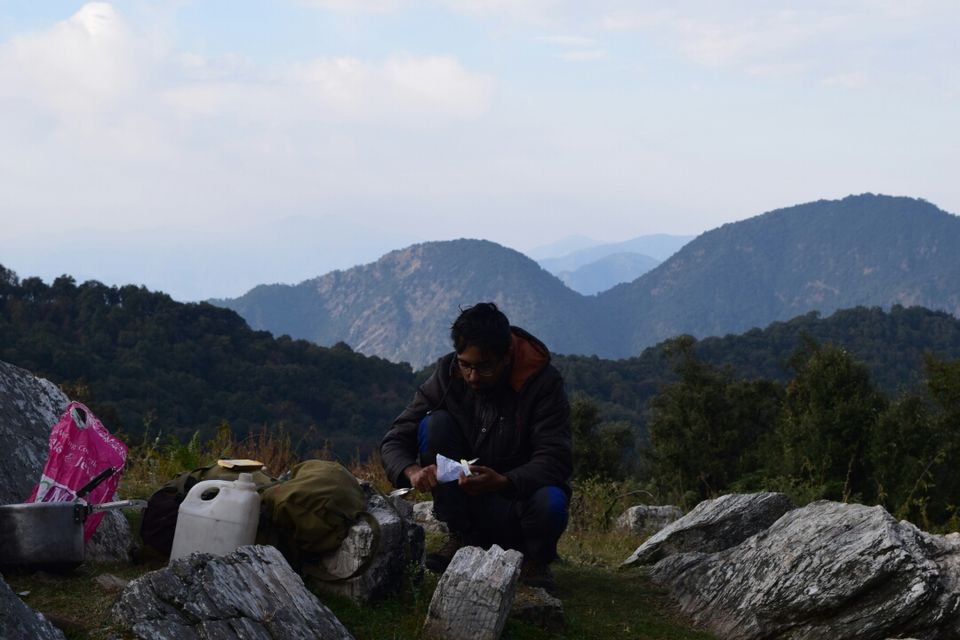 Kuari to chaithattar -
"IF YOU KEEP ON CLIMBING THIS MOUNTAIN WITHOUT ENJOYING THE BEAUTY OF NATURE AND THE LEARINGS THAT IT HAS TO OFFER, THAN YOU ARE NO LESS THAT THE MULE WHO IS CARRYING YOUR FOOD". Day 2 started with those motivating words from the great Bachendri Pal and it was the first thing I learnt about on this trek.

The trekking was becoming more and more steep but with each other's helping hand, we reached our day 2 destination chaithattar. It was a dense forest and I was hoping to see some wild animals.

Each one of us started enjoying more this day because we adapted to the conditions and more importantly our acceptance level was raised. We knew that we have to setup tents, we have to cook and it's going to take a long time, temperature is going to drop dead and we have to wake up early, no matter what. So instead of worrying, we were living the moment. THIS WAS THE SECOND THING AND THE BIGGEST THING THIS TREK TAUGHT ME ABOUT LIFE.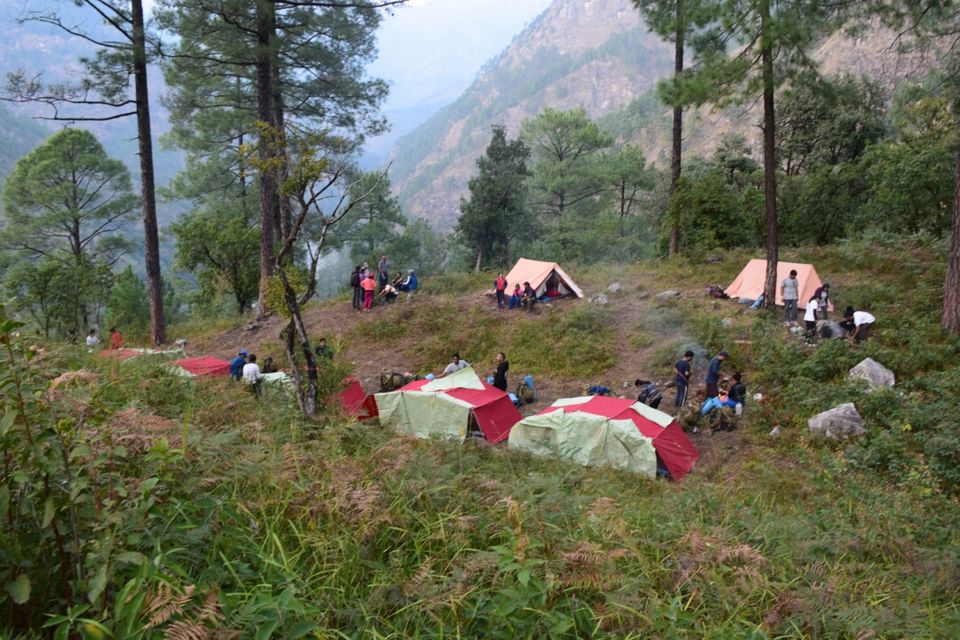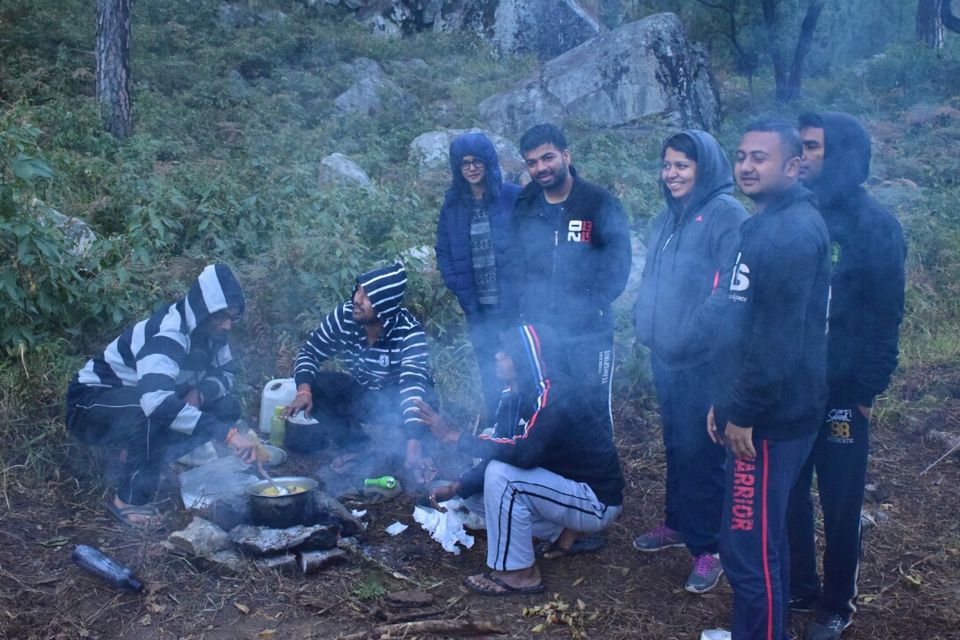 Summit Day -
The big day finally came. It was the toughest in terms of distance to be covered since we had to climb up then return back to the same place.
I was made the leader for this day. Everybody was very enthusiastic. We were singing, hooting and doing all sort of stuffs to keep ourselves motivated.

We faced difficult conditions, hurdles, people were falling and rising back, there was competitive spirit, teamwork and the aim was very clear, to reach Siyari Top.
There we were, looking at earth from a height of 12000 Feet. There was a sense of happiness and satisfaction on our faces. A month ago, this trek looked extremely difficult and impossible for some of us. BUT WITH SKILL, CAPABILITY, TEAMWORK AND MOST IMPORTANTLY CLARITY OF THOUGHTS WITH THE PATH WE HAVE TO FOLLOW AND WHERE WE WANT TO REACH HAS MADE THIS DIFFICULT TASK EASY AND WE FINALLY ACHIEVED IT.

The views of the folded mountains was impeccable. The beauty was well captured in cameras and most importantly our eyes. I was amazed to see those birds flying at that height and with what grace they flown, along the rapid winds.
Suddenly the weather conditions changed, temperature dropped and it was all clowdy. We witnessed a bit of snowfall which added to the beauty of that moment and decided to go down before it gets worse.
We reached the destination but the journey was only halfway through, there was more to it.
With no time we reached chaithattar and the celebration started at the hut. There was a small hut where a villager was selling food to us. It was indeed the best hangout place because it was the only hangout place there. He served tea in drinks and omlet in main course. BY THIS TIME WE LEARNT TO BE HAPPY IN SMALL THINGS.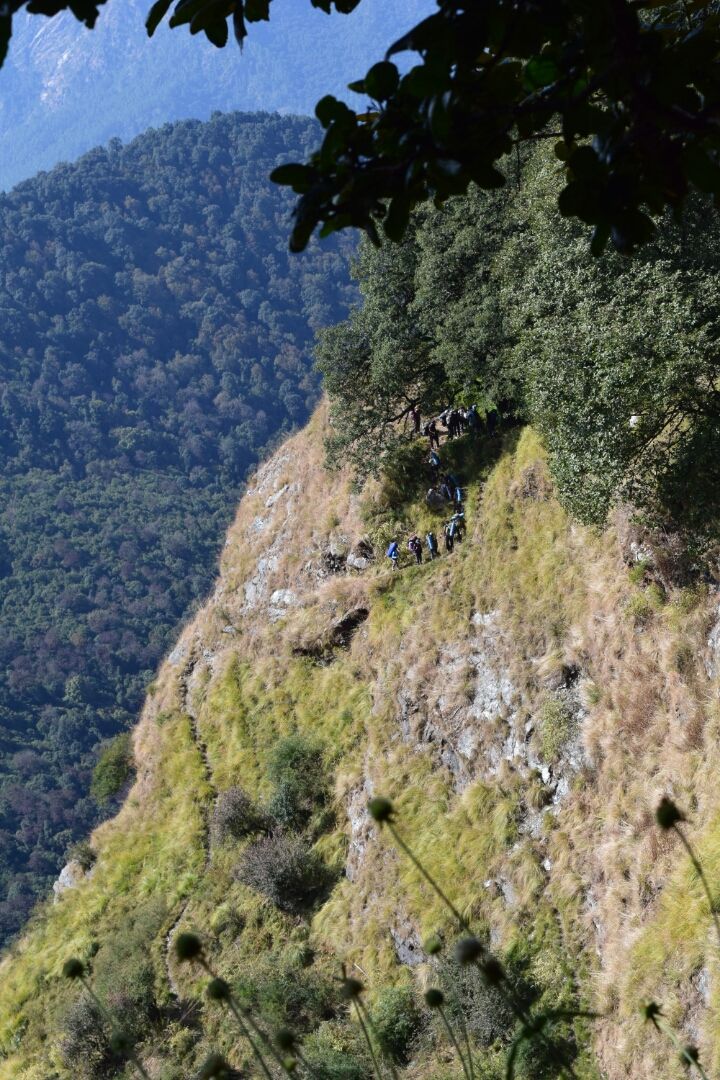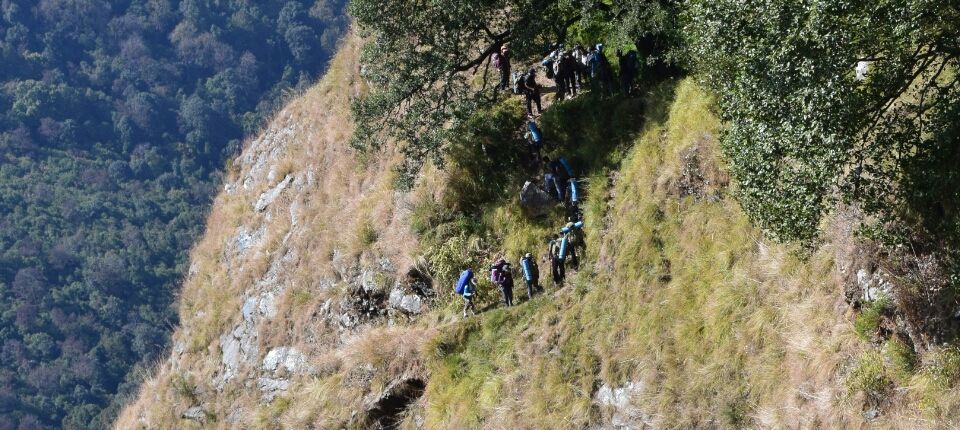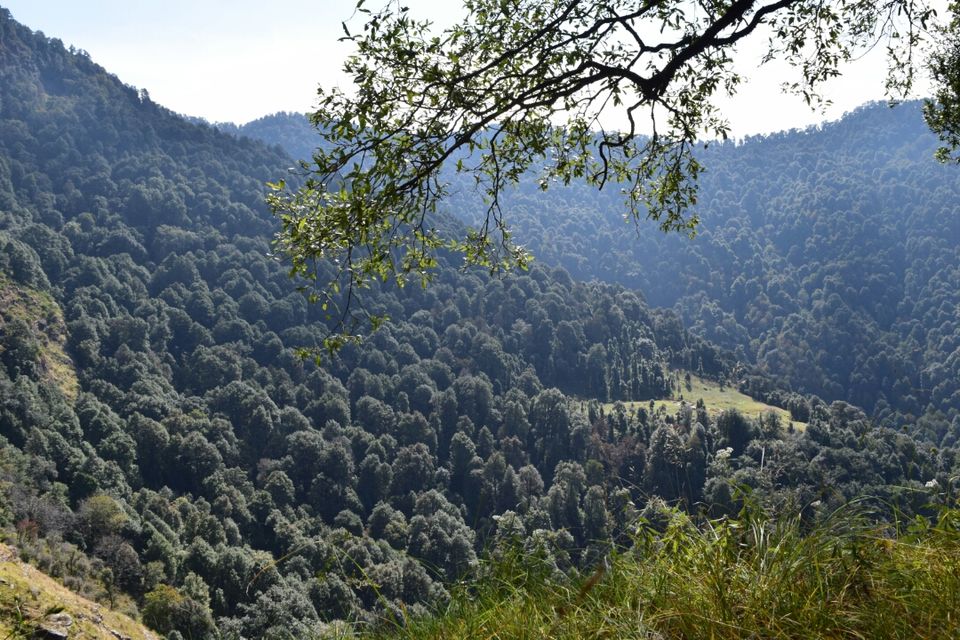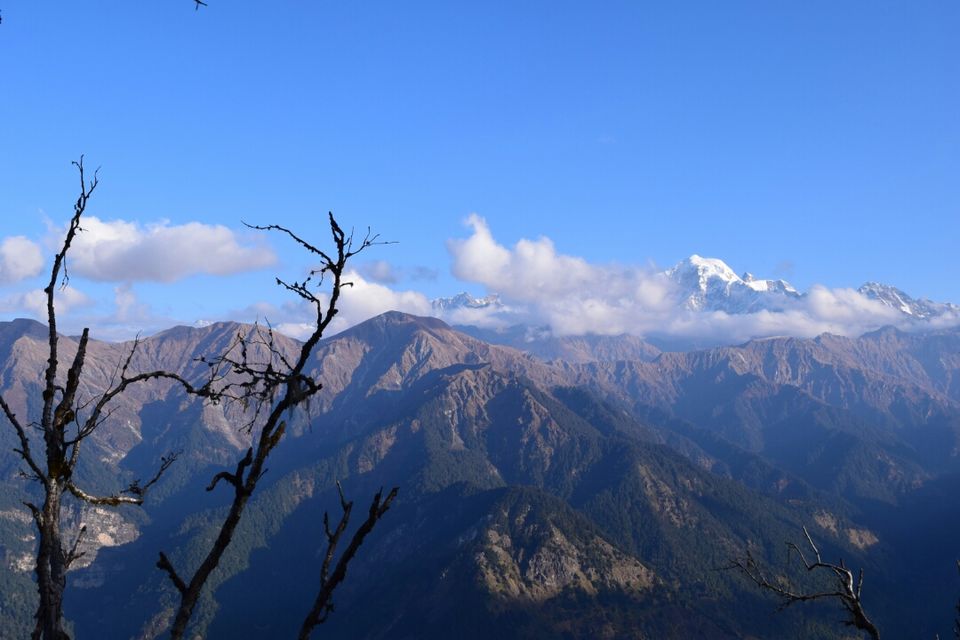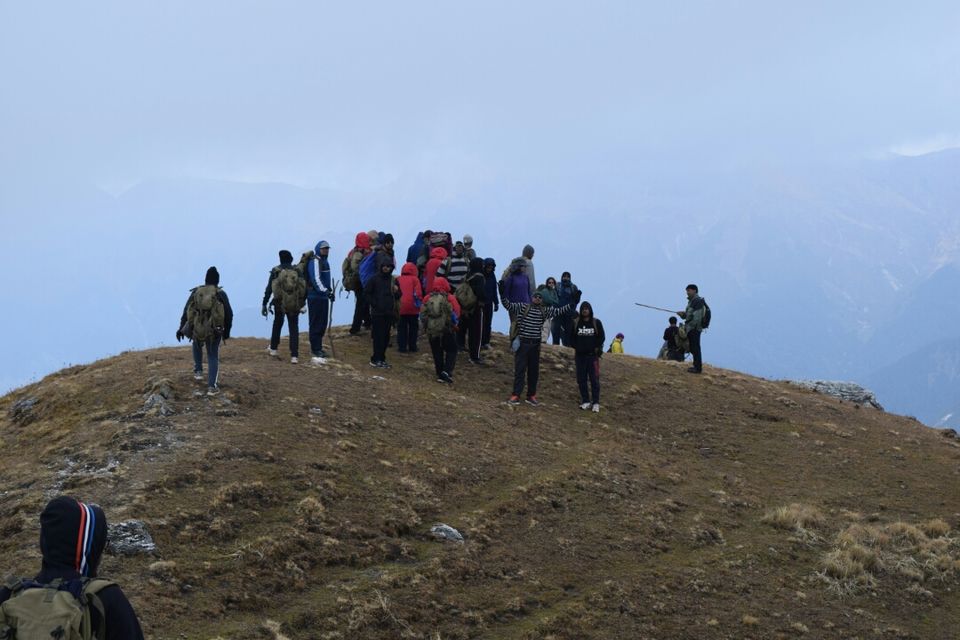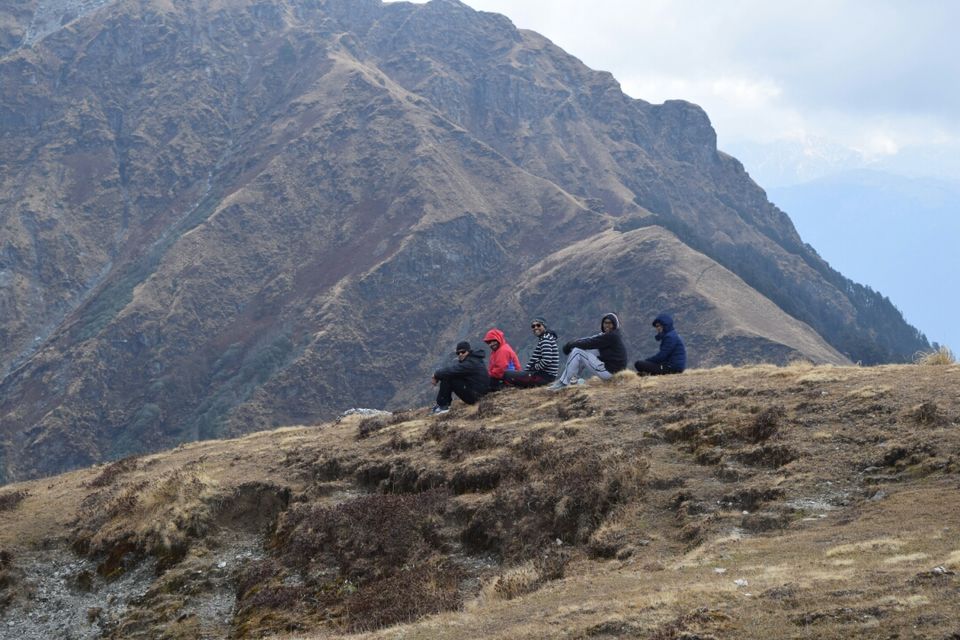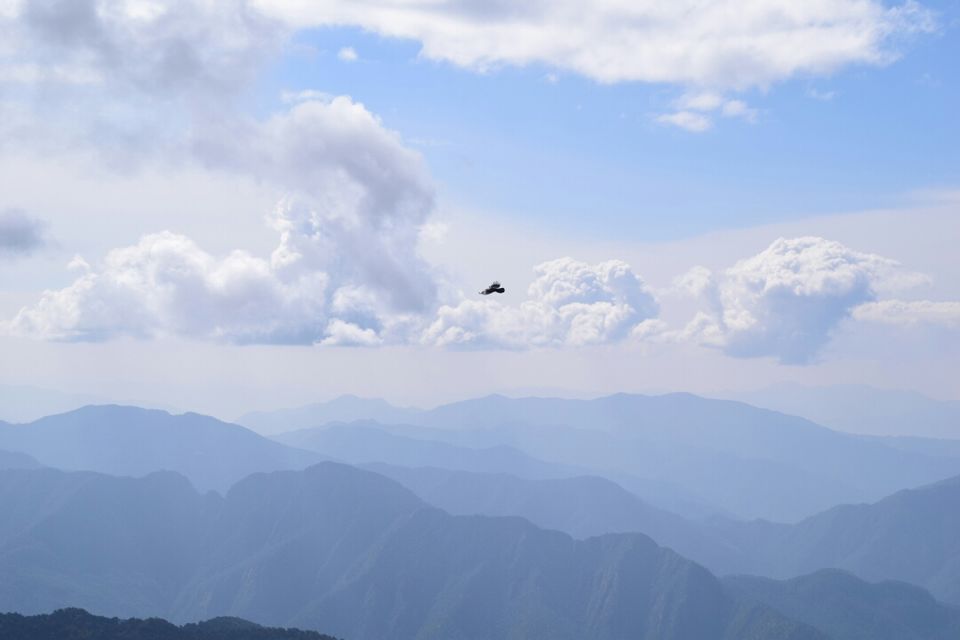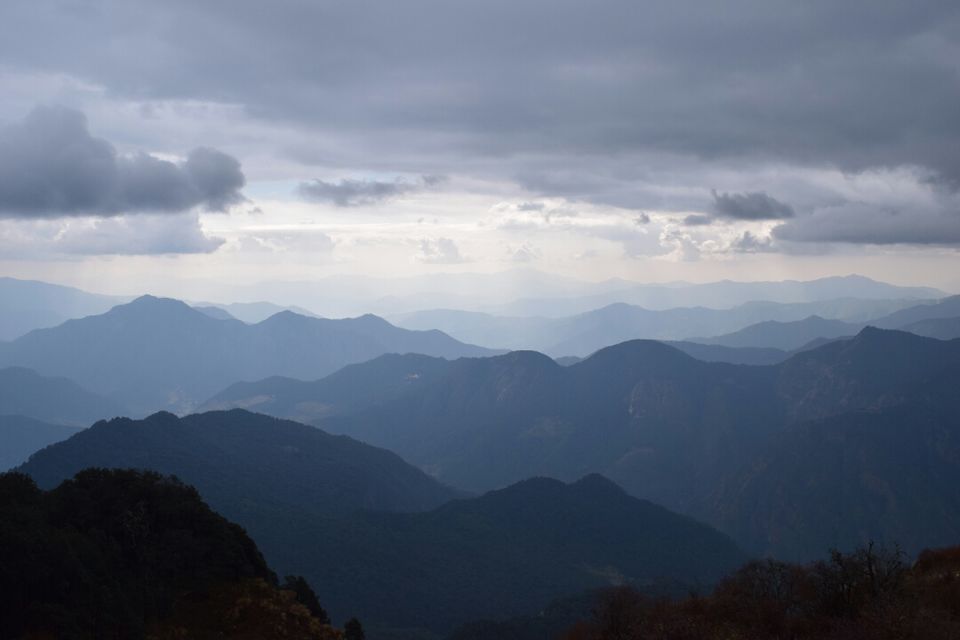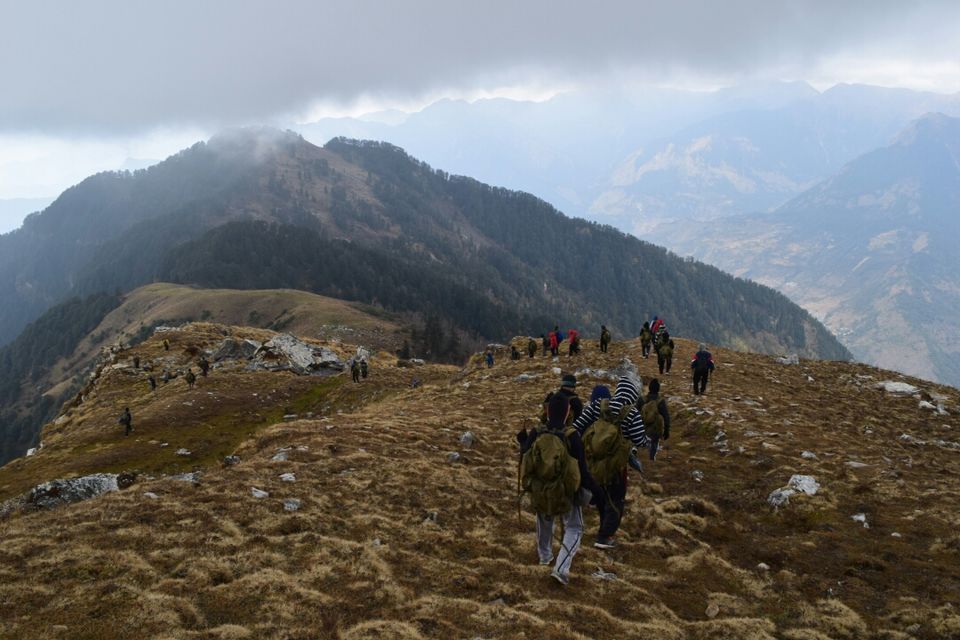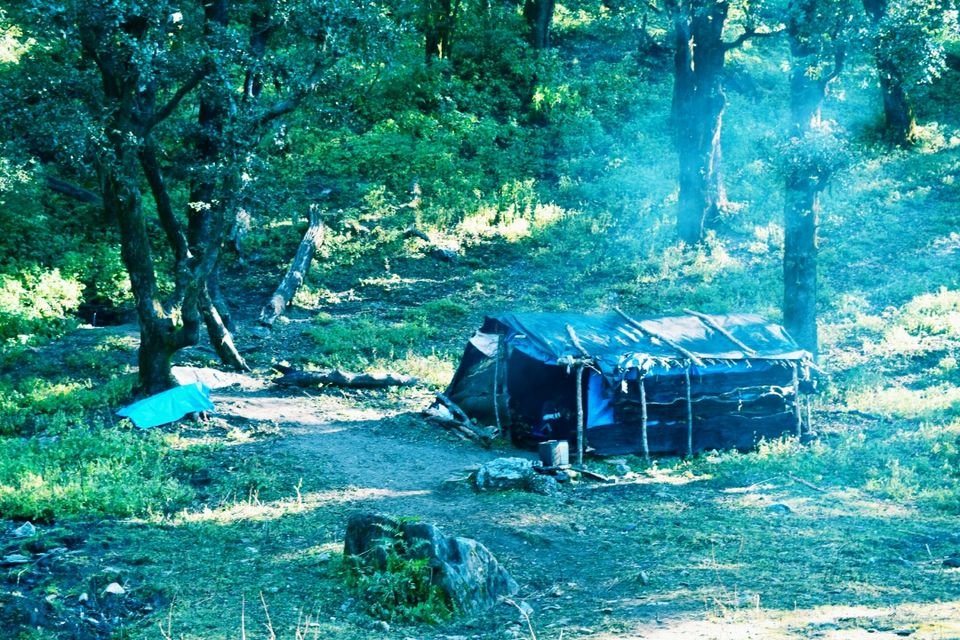 Back to kuari-
The best thing about this day was the boring instructors left us to the coolest ones. So we knew this night is going to be long.
We had our delicious dinner under the stars. It was really amazing to see total darkness on our side of the mountain and brightness on the other side where sun was setting.
We were really enjoying that night with some bonfires and everyone's experiences. It was really a dark night which brought some killer horror stories from each one of us.

After that, the girls became so scared that they left. The stories were becoming more intense. Later clouds almost covered the sky and made it even darker. We could only see the fire and the storyteller's face.
We went back to our tents. I FELT AS IF I AM GOING TO SLEEP AFTER LIVING A DREAM.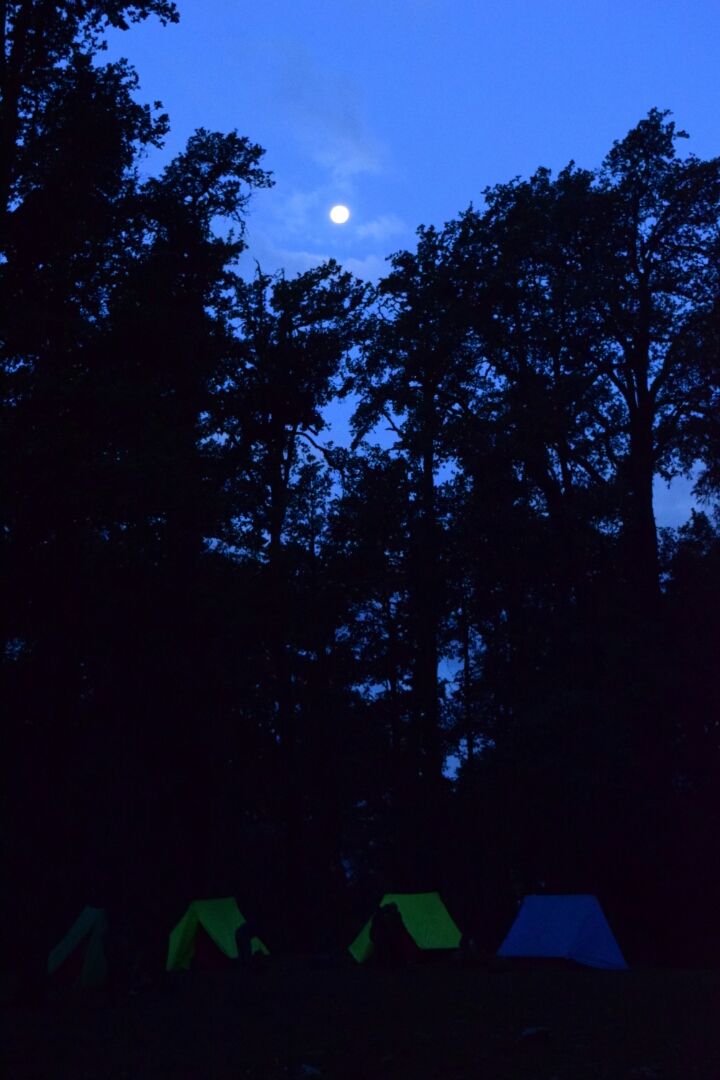 Back to base camp-
Some were happy that it's ending and some were sad that it's ending.
My bunch of friends were the last to leave the base camp. We never wanted to go back from heaven to hell. Our next stop was massoorie but that was just a consolation.

The last thing that I learnt was we may not remember what happened after reaching Siyari Top but how we reached there. IN LIFE ALSO IT DOES'NT MATTER WHERE YOU REACH AND WHAT YOU ACHEIVE BUT HOW YOU ACHEIVE IT.
DESTINATION DOESN'T MATTER BUT THE JOURNEY.

PC - Sandeep tekkali