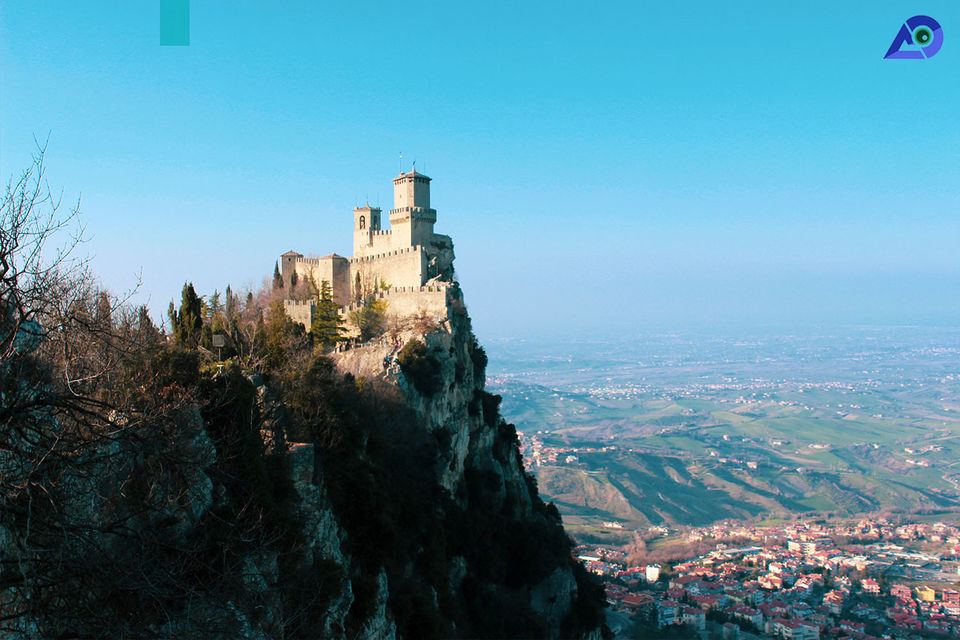 Europe undoubtedly is every traveler's favorite tourism hub. Rightly so, the Schengen visa gives every tourist access to over 26 Schengen states, including regions which are absolute favorites amongst tourists. One of the most lucrative offerings of the Schengen visa for globetrotters is to tick off as many possible destinations from their bucket list, thus, wanting to travel more.
The others are simply too tired of the tourist crowds and are looking for a peaceful getaway.
Either way, there are some states which are so small that they could be easily covered in a day. Well, at least a visible tip of the iceberg.
Here's listing the smallest countries in Europe (area wise) that can be conveniently covered on a day trip from any of the popular nearby cities.
How many of these countries have you traveled to?
European Countries That You Can Explore In A Day
The Papal State, Vatican City is located on the Vatican hill in Rome. It has an area of approximately 440 sq. meter within the city of Rome which is reserved as an independent country.
It is also identified by the United Nations as a country. Vatican City consists of the Vatican Museums, Sistine Chapel and the St. Peter's Basilica which is a revered spot for Christians around the world. The Pope of the Vatican is the head of the state. The other notable inhabitants are the Swiss Guards appointed for the protection of the Pope.
Being the least populated country with 900 residents, the Vatican surely accounts for the most visited countries on this list, attracting over 5.5 million visitors each year.
The Vatican City, owing to its small area can be easily reached and explored within a day's time. Direct metro trains are available to the Vatican from Rome.
You can take a day trip to the Vatican City from Rome.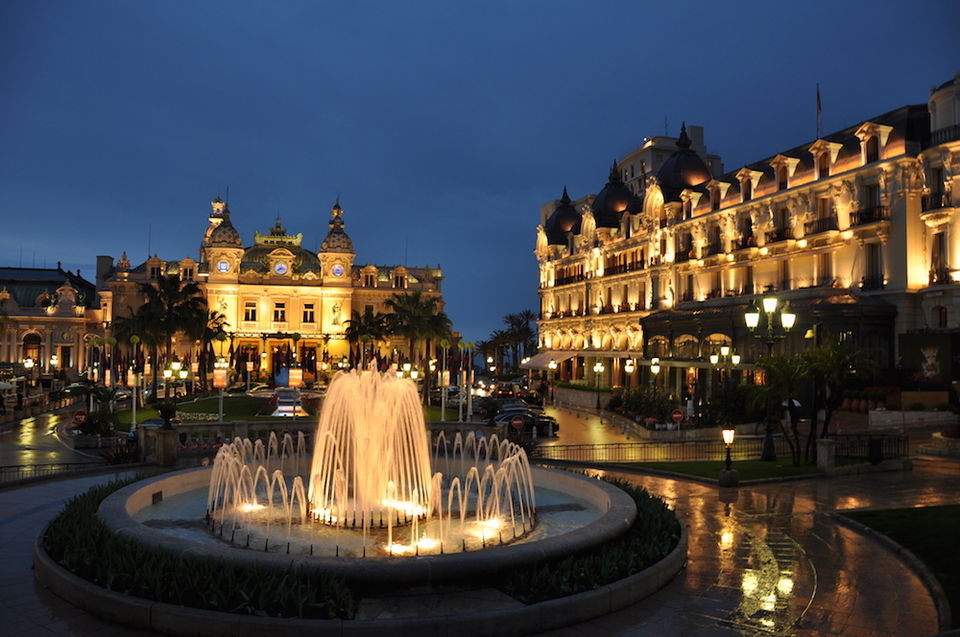 It's small. It's expensive. And it'a sovereign state. The Principality of Monaco is surrounded by France and has a seaside where you can gape at yachts. Monaco has an area of a mere 1.95 sq. kilometers and a 0% employment rate.
What's makes Monaco worth a visit?
Monaco's famous casinos are where you'll find many rich and famous gambling away their big bucks. Also, many F1 fans look forward to the Monte Carlo Grand Prix as one of the best racing events of the year.
If you're not traveling with the big bucks, you'd prefer going back to Nice for the night considering how expensive Monaco can be!
You can take a day trip to Monaco from Nice, France.
San Marino is the third smallest country in Europe with an area of 61.2 sq. kilometers and fifth smallest in the world.
Better known for the San Marino Grand Prix, San Marino is a tiny little country surrounded by Italy. It can be reached by road- bus/ cars from the Italian coastal town of Rimini and is about 10kms from the Adriatic Sea.
San Marino is an independent country set on Monte Titano!
Known as the world's oldest constitutional republic, San Marino is one of oldest surviving sovereign states in the world.
You can get your passport stamped from the tourist office, climb Castello della Cesta or shop for some exquisite leather products. Shopping in San Marino is cheaper than Italy!
You can take a day trip to San Marino from Florence/ Bologna, Italy.
Liechtenstein is the 160 sq. kilometers of land squeezed between Switzerland and Austria. It is a mountainous country mainly consisting of the Alps. Thus, making it a popular winter sports destination for tourists from around the world. Interestingly, it is one of those few countries in the world with a constitutional Monarch as the head of the state.
For tourists, the key attractions in this tiny country are in its capital Vaduz. There are numerous art and music museums, the famous Vaduz Castle to stroll around.
The royal family resides in the Vaduz castle, thus, making it impossible to enter for tourists.
The Gravensteen castle is another popular attraction in Liechtenstein along with the Alte Rheinbrücke, a bridge between Swiss- Liechtenstein borders.
Liechtenstein has major Swiss influence, including the cost of living.
You can take this day trip from Lucerne/ Zurich in Switzerland.
Did you know? There exists an entire territory between France and Spain that qualifies to be a country of its own. We're talking about 468 sq. kilometers of land called Andorra. Andorra is considered to be a popular spot for day tripping tourists. It's a tax haven, meaning cheap booze, whiskies and cigarettes.
Andorra is a set in the Pyrenees range, which makes it an extremely popular destination for winter sports like skiing.
Andorra is easy to reach from both South of France and Northern Spain via road, also making it a great road trip destination.
While you're more likely to plan a trip to Spain and France than Andorra, it's best to include this little gem on a day trip from either of your big trips!
You can take this day trip from Barcelona/ Northern Spain.
One of the lesser visited destinations across Europe, Luxembourg is not as small as the other countries on this list. Luxembourg is every European country condensed in 2500 sq. kilometers of area. Medieval feels, castles to explore and a whole lot of museums and cathedrals is what Luxembourg has to offer the visiting tourists.
Additionally, it also has the most beautiful balcony of Europe- The Corniche. Take the offbeat path and you'll enjoy a great day of hiking and exploring the outdoors in Luxembourg.
You can take a day trip to Luxembourg from Paris, France. Also, check options from Belgium and Germany.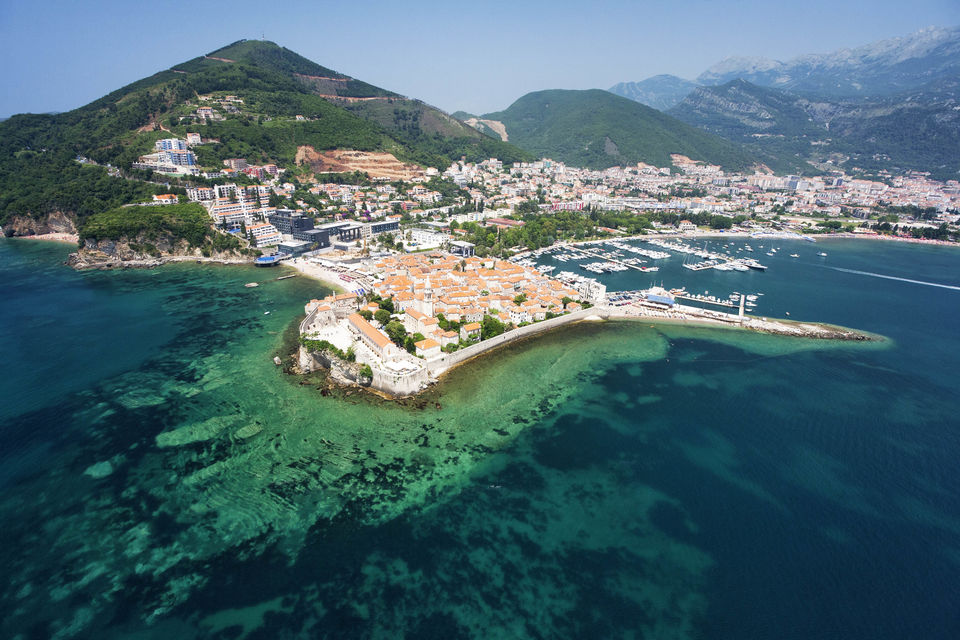 For those who have seen the beauty of the Adriatic coast, Montenegro is the day trip you need. The small country of Montenegro is about 13,800 sq. kilometers in area. Fishing villages, views of the Adriatic Sea, ancient forests and lakes and rivers make this country extremely beautiful.
Owing to its natural beauty and stunning outdoors, you can easily get a taste of Montenegro in a day.
You can take a day trip to Montenegro from Dubrovnik, Croatia (if you have a valid Schengen visa).
Does a day trip to explore an entire country sound more doable now?
We've already ticked off 4 out 7.
What about you?
This post was first published on Awara Diaries